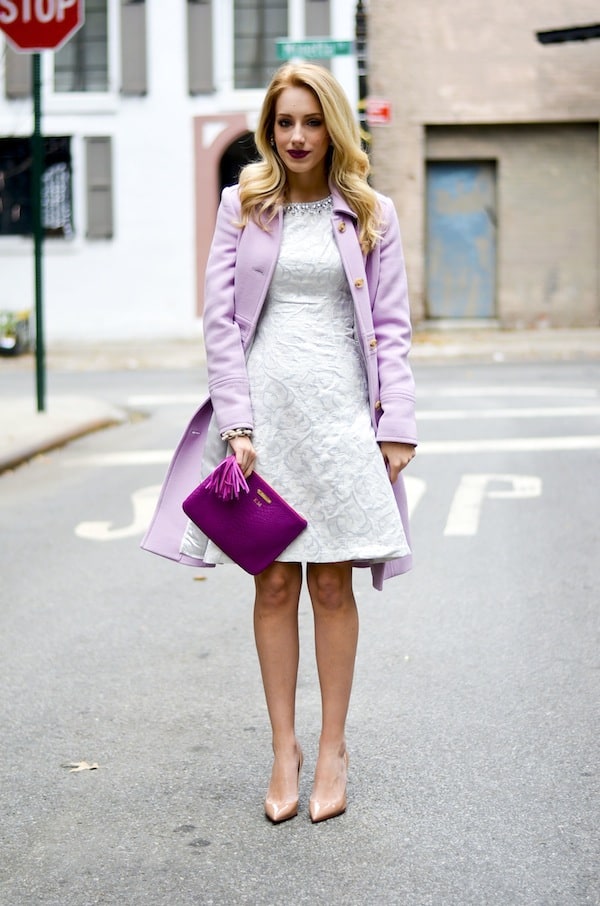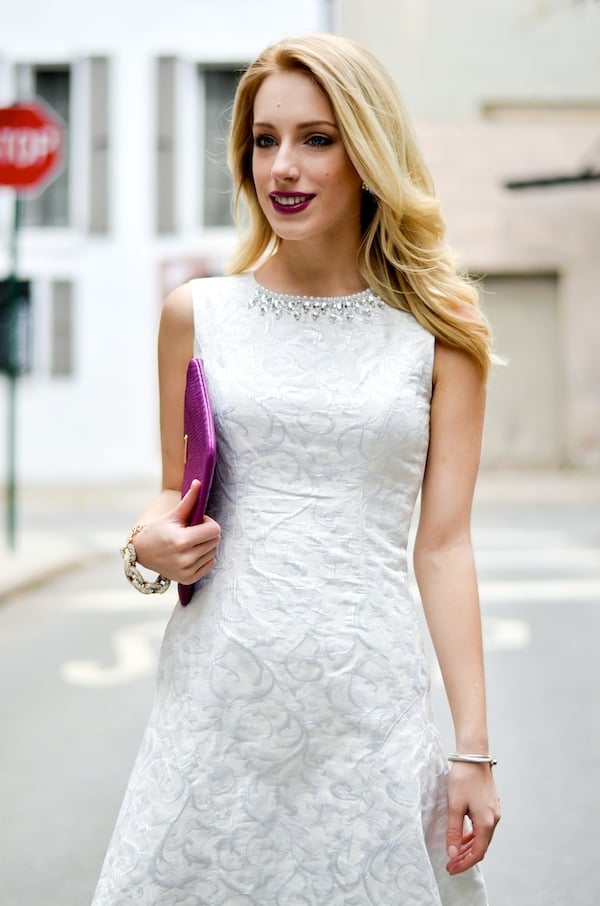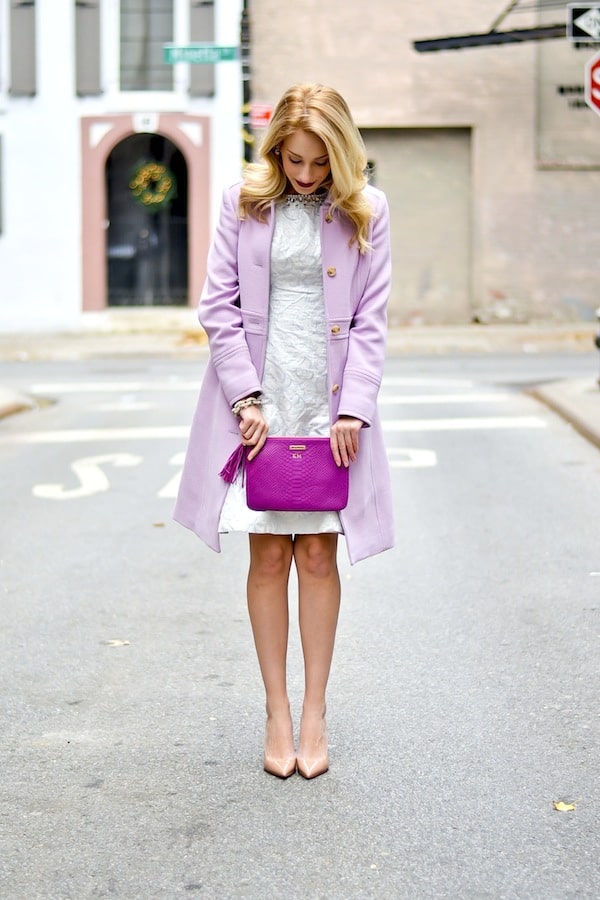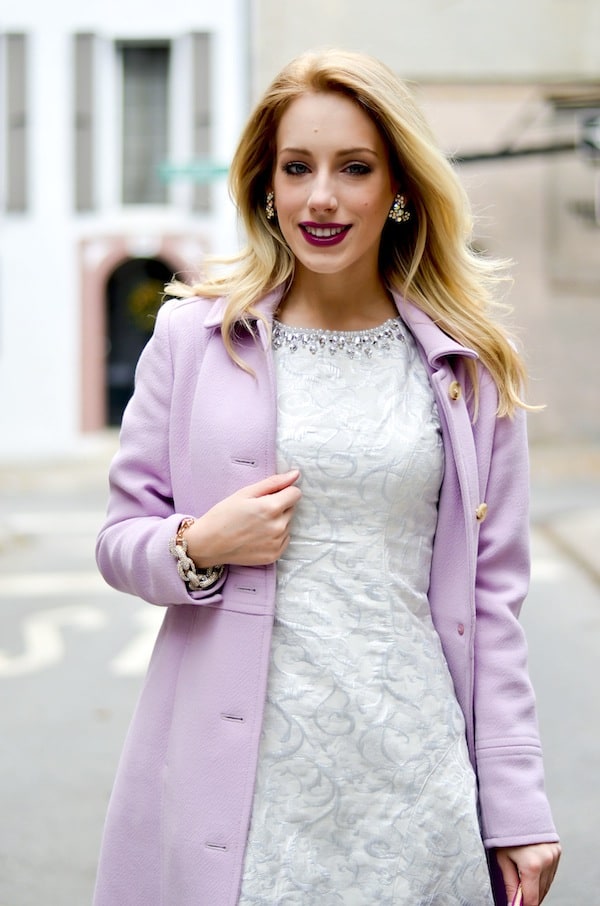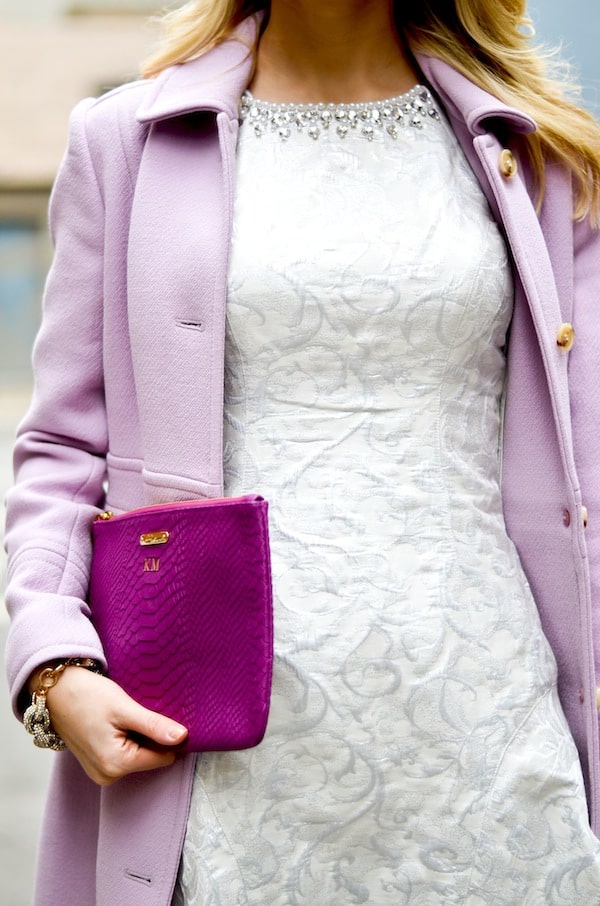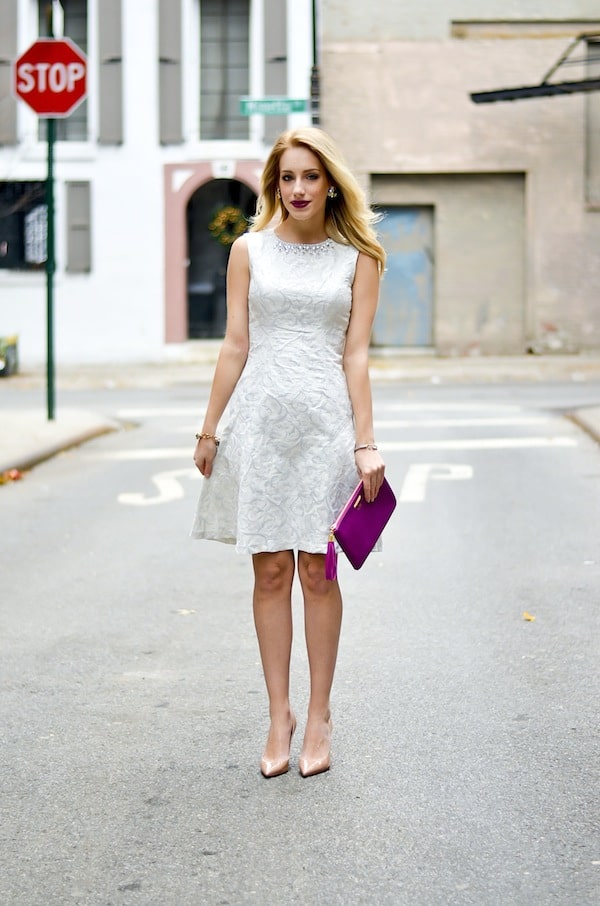 I was wearing…
Maggy London dress c/o | J. Crew Lady Day coat | Christian Louboutin Pigalle pumps | Gigi New York clutch c/o | Sweet and Spark earrings c/o | ILY Couture bracelet c/o | David Yurman bracelets | D&G Lipstick in "Risky 315"

This weekend was a fun-filled holiday whirlwind. Friday after work, Nick and I met up at Rolf's German Restaurant in Gramercy Park. Now, this was my first time here, and man, was it packed! We waited in line outside for an hour because I just HAD to see the Christmas decor. Word to the wise: go on a weekday or have a reservation because the place is a total madhouse.
I rallied on Saturday and attended Santacon for the third year in a row. It's definitely a little nuts with all the Christmas-crazies but I find it so much fun. Sometimes you have to let loose, dress up a like an elf and drink a lot of beer.  Sunday was thankfully low-key. Had the most relaxing time on the Upper East Side at Sail to Sable & Monograms off Madison holiday blogger party.
Now on to today's post, I'm a big fan of wearing white during the winter. It just feels so crisp and clean! I love this Maggy London dress – especially the jeweled collar. Happy to share that Maggy London is offering one Katie's Bliss reader a $100 giftcard. Perfect timing for the holidays right?
- Katie