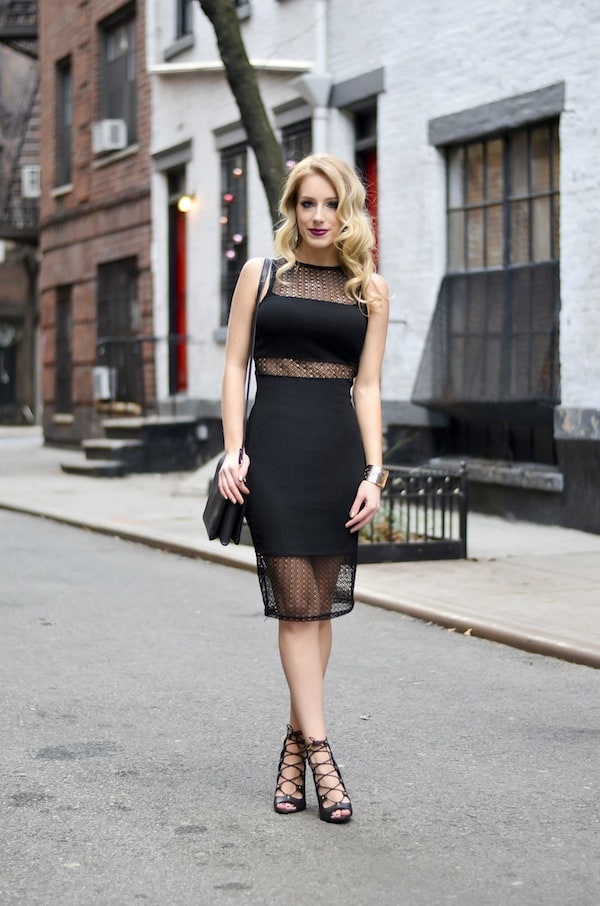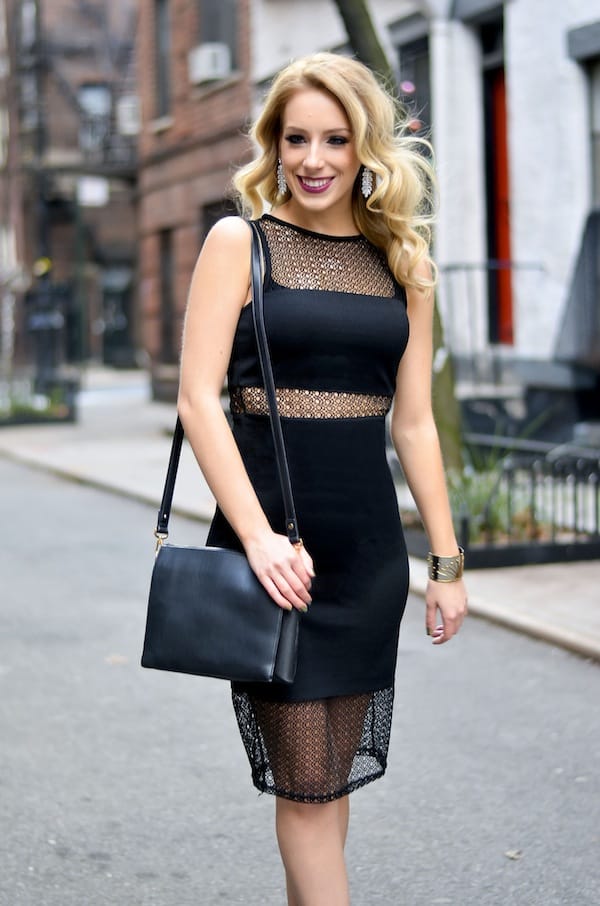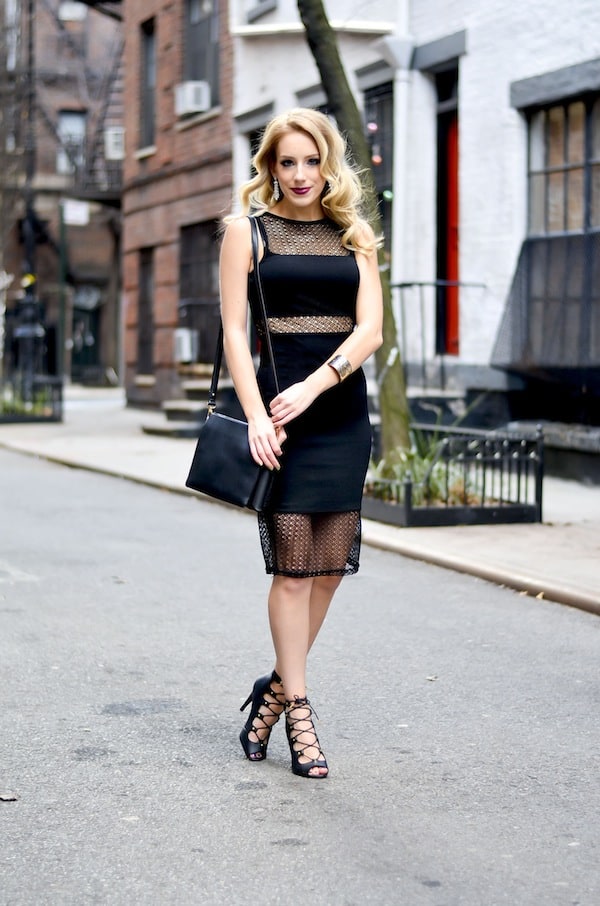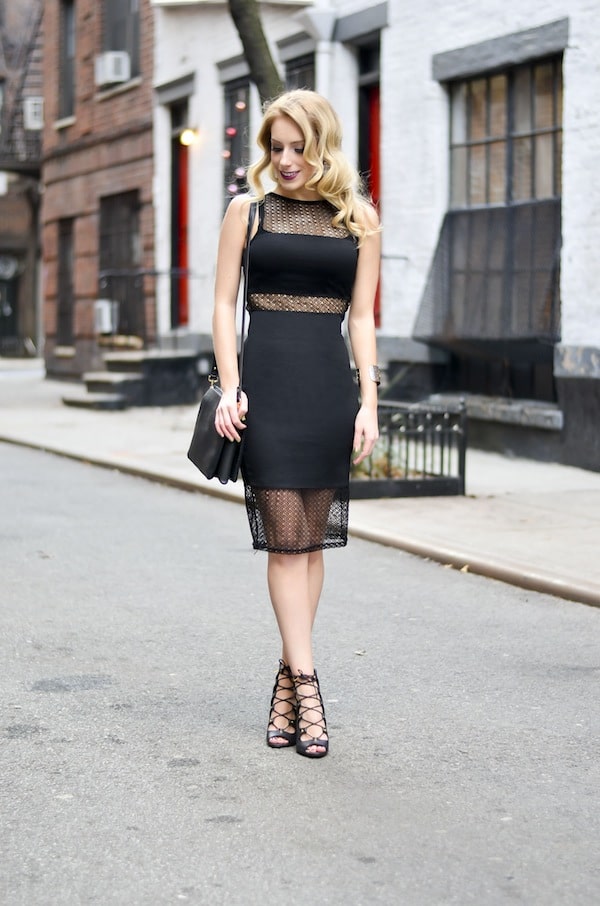 I was wearing…
Sheer panel dress (only $66!) | Heels | Bag | Earrings | Hair & Makeup c/o GlamSquad & Covergirl
Guys, I made it until midnight this year! I prepped for New Year's Eve by drinking water non-stop during the day and no joke stuffing myself with hors d'oeuvres throughout the entire night. Woohooo!
We started our evening at the Covergirl and Cosmopolitan Colorful Countdown party at the Hard Rock in Times Square. Wow, was it crazzzyyyy up there. I'd never been to Times Square at New Year's Eve and the crowds were something else. We had the best time though and it was the perfect pre-party before we headed downtown for the end of the night.
At the last minute I decided I wanted to try something new this year. I always gravitate towards sequins, but when I spotted this sheer panel dress I knew I had to have it. While I diddddd have to wear Spanx to pull it off, this dress couldn't have been more perfect. I got so many compliments and the price tag of $66 made it feel that much sweeter.

- Katie