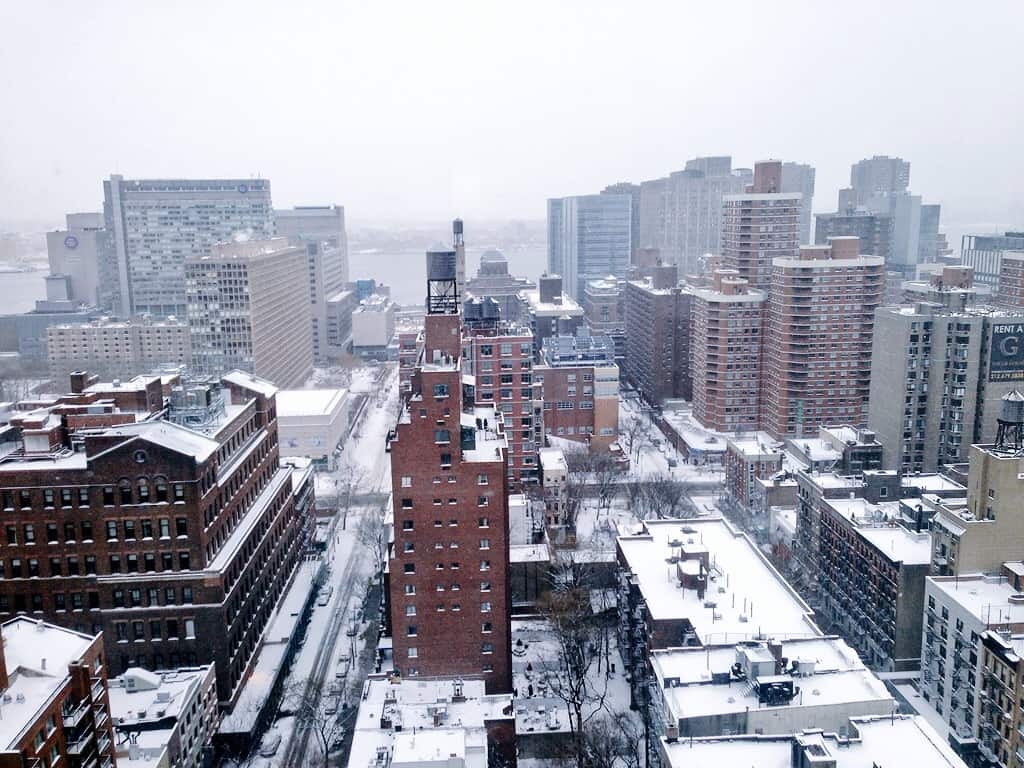 Happy Friday everyone! As promised, I finally got around to uploading a first look tour of our new apartment. For comparison, you can check out the tour of our old apartment here. And if you haven't subscribed to my YouTube channel yet please do 🙂
As you'll see, one of the great things about our new apartment is the SPACE. I've already ordered a desk (couldn't fit one in our last apt) and plan to have a dedicated place for filming videos – I can't wait! This tour was filmed the morning after we finished moving in and as you can see we have a lot of work to do. Moving in New York is crazy expensive, so to avoid the cost we sold almost all of our old furniture and just had Nick's Dad help us move using their SUV. It was so LONG day, but totally worth it to save the money.
I'll let the video speak for itself, but all I can say is we are so thrilled to have been able to upgrade to our new place. After 2.5 years in our closet-size Greenwich Village apartment it was time for a change. We loved our first apartment but back in the fall we reached a point where we really wanted more space and amenities like a doorman and a dishwasher. We got everything we wanted and more in our new building (there's great views and a pool!!) and I can't wait to show you guys more!
That being said, please leave me any suggestions of home and decor content you'd like to see! I'd love to incorporate more lifestyle content on Katie's Bliss and now that I actually have space I'm all ears!
- Katie