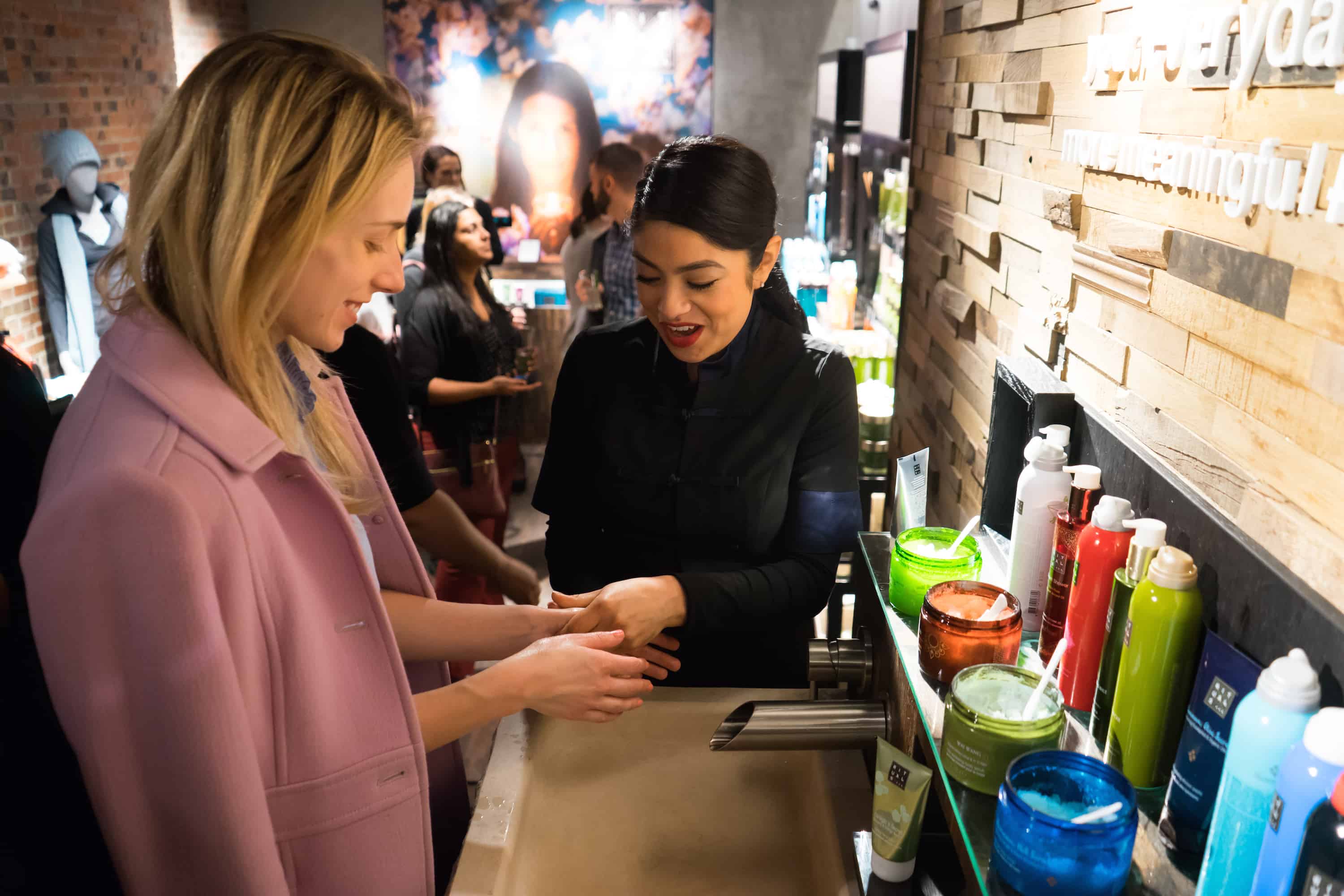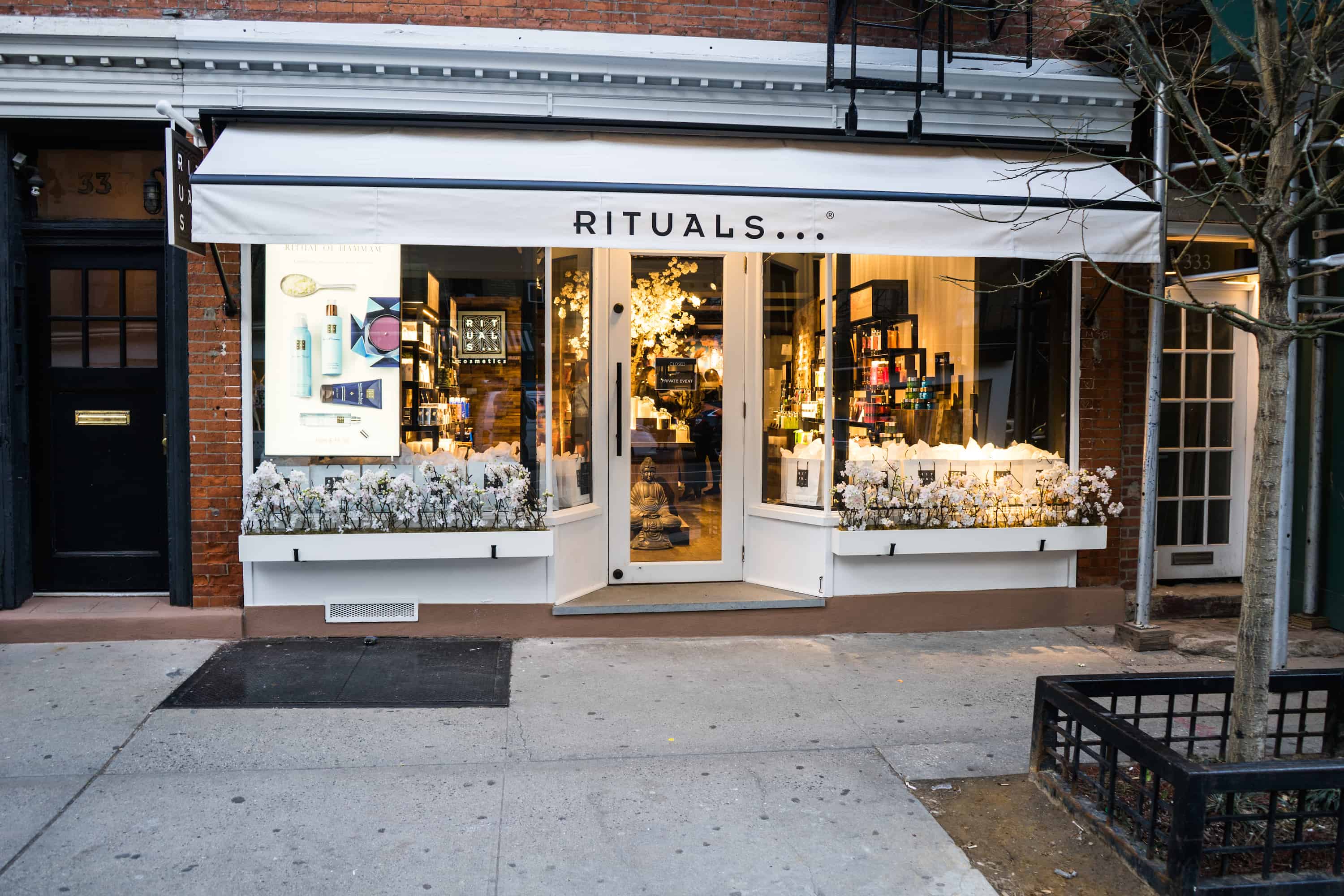 Of all the fun press events I get to attend in the city, the ones held in celebration of a new beauty product or launch are always my favorite. There's nothing more exciting than being one of the first to preview and experience a product first-hand while speaking with the brand reps who know it best. I swear I was a beauty editor in a past life!
Last week I was invited to attend the grand opening of the new RITUALS West Village store on Bleecker Street (my old hood!!) Guys, this place is Heaven if you love indulgent skincare and body products. Not to mention the chic decor… Click through to see more!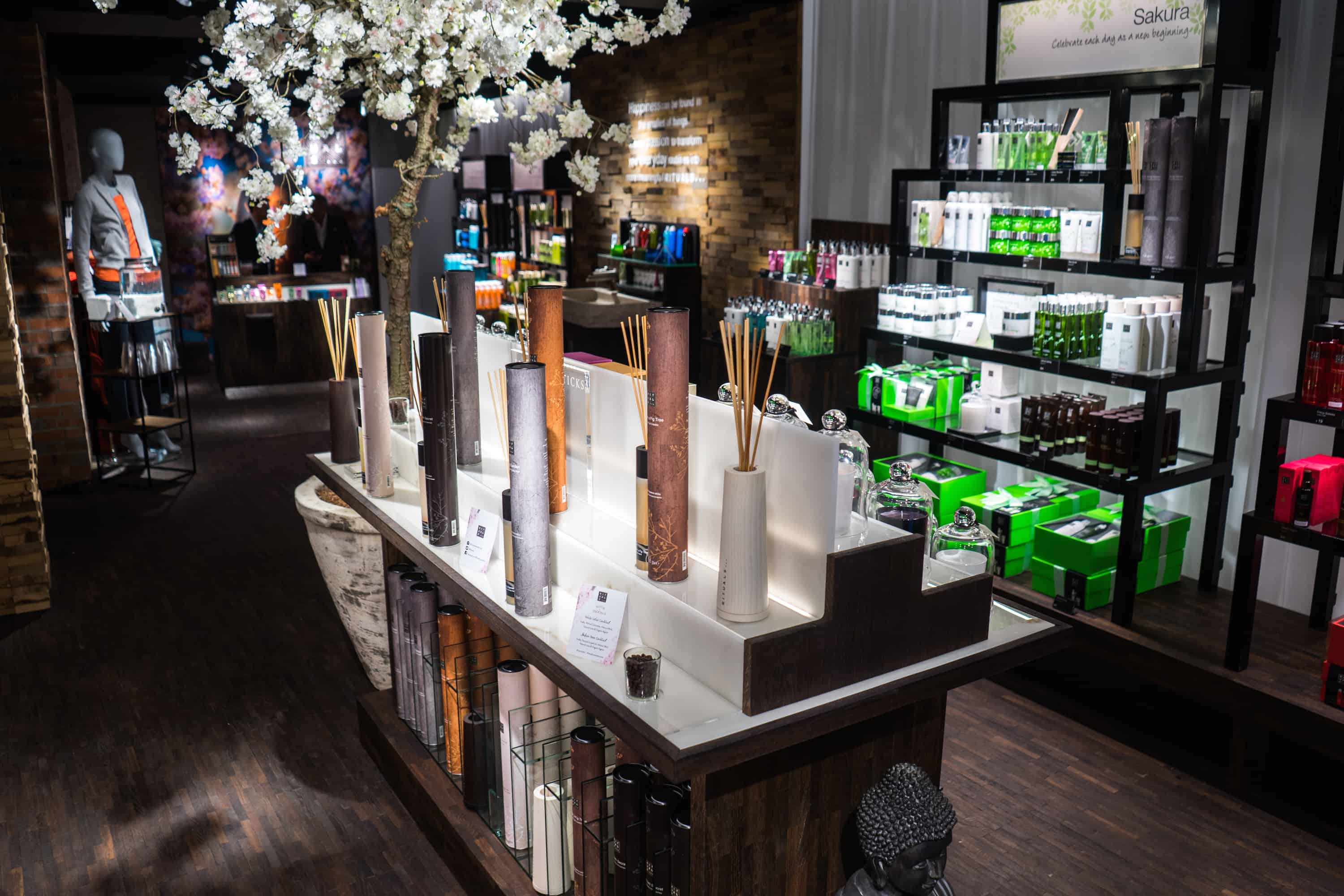 At the opening I had the opportunity to speak with multiple people behind RITUALS. What I found most inspiring is the brand's philosophy: happiness can be found in the smallest of things. It's so easy for me to forget about the little things that are meaningful in life and often I find myself only focusing on the bigger picture and my  problems.
One of the things I took away from the event was that it's important to make time for myself on a daily basis. Every day can be enriched with a simple ritual (get it?) like taking a bath or lighting a new fragrant candle (my favorite is Sweet Sunrise.)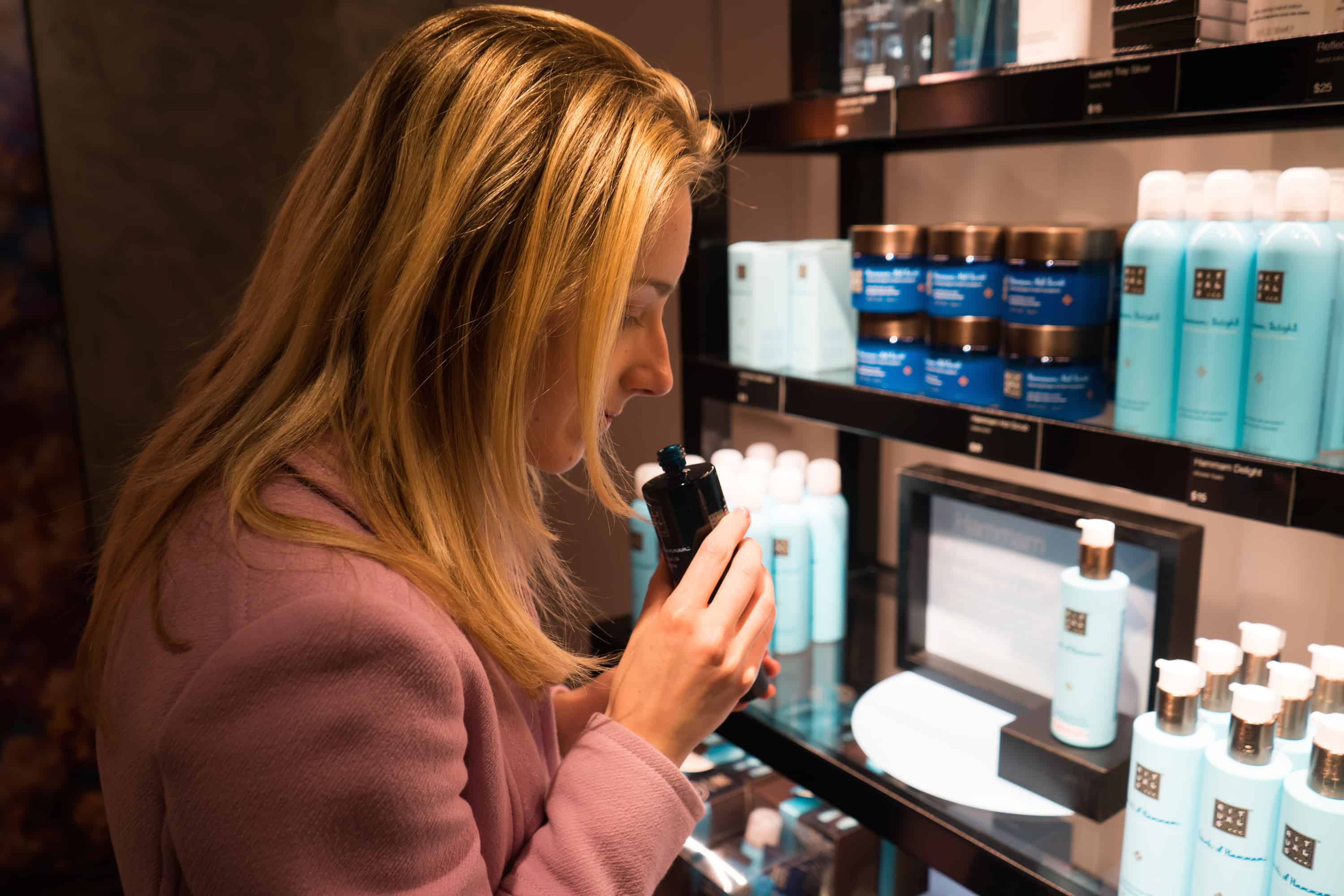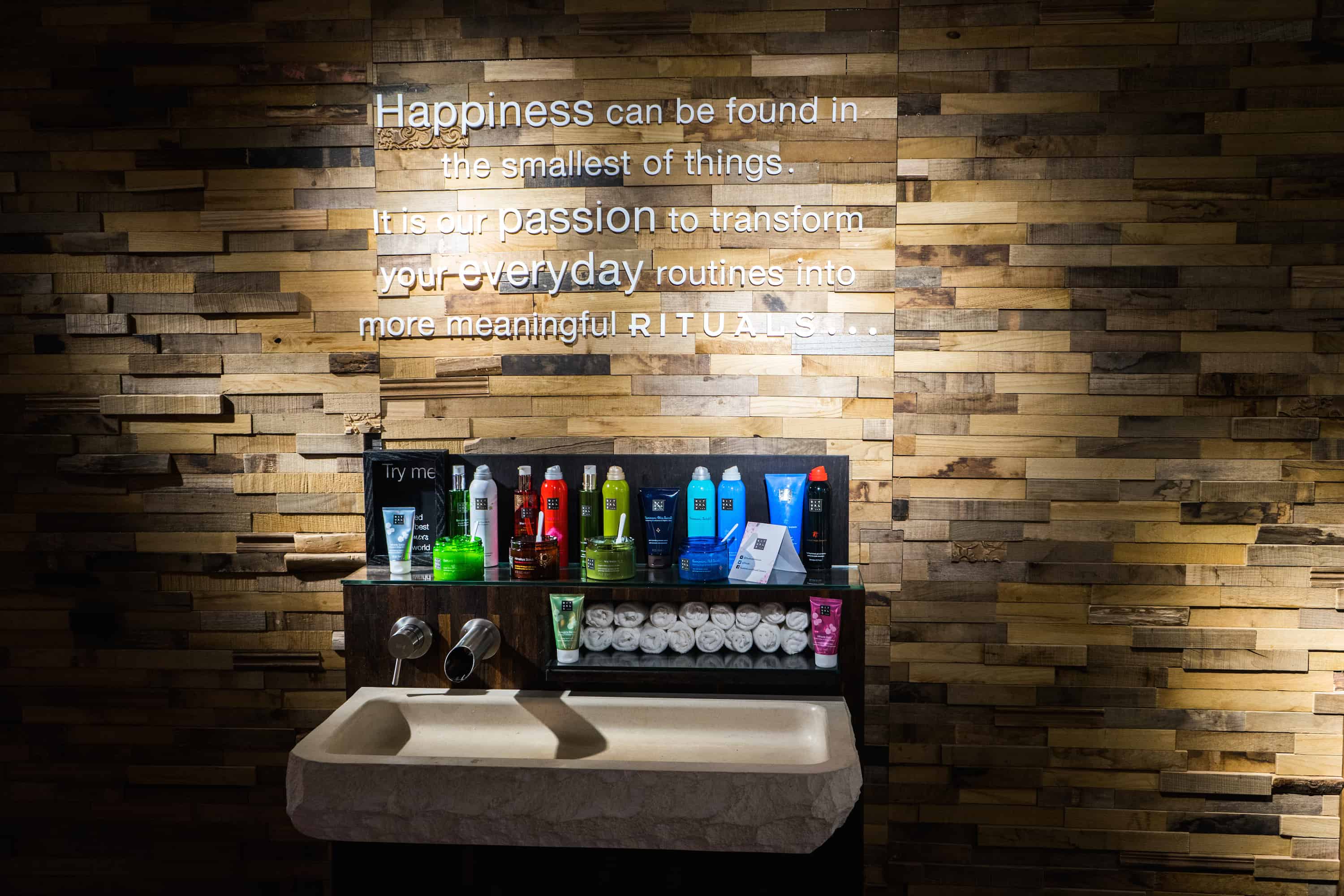 My favorite aspect of the store is the stone stink where customers can get complimentary spa hand massages and test all the bath and body products. A store rep asked me what scents I liked and my skin concerns before giving me the BEST hand massage. I love Eucalyptus and really enjoyed products from The Hammam Ritual collection.  The shower foam and hot body scrub are my favorite!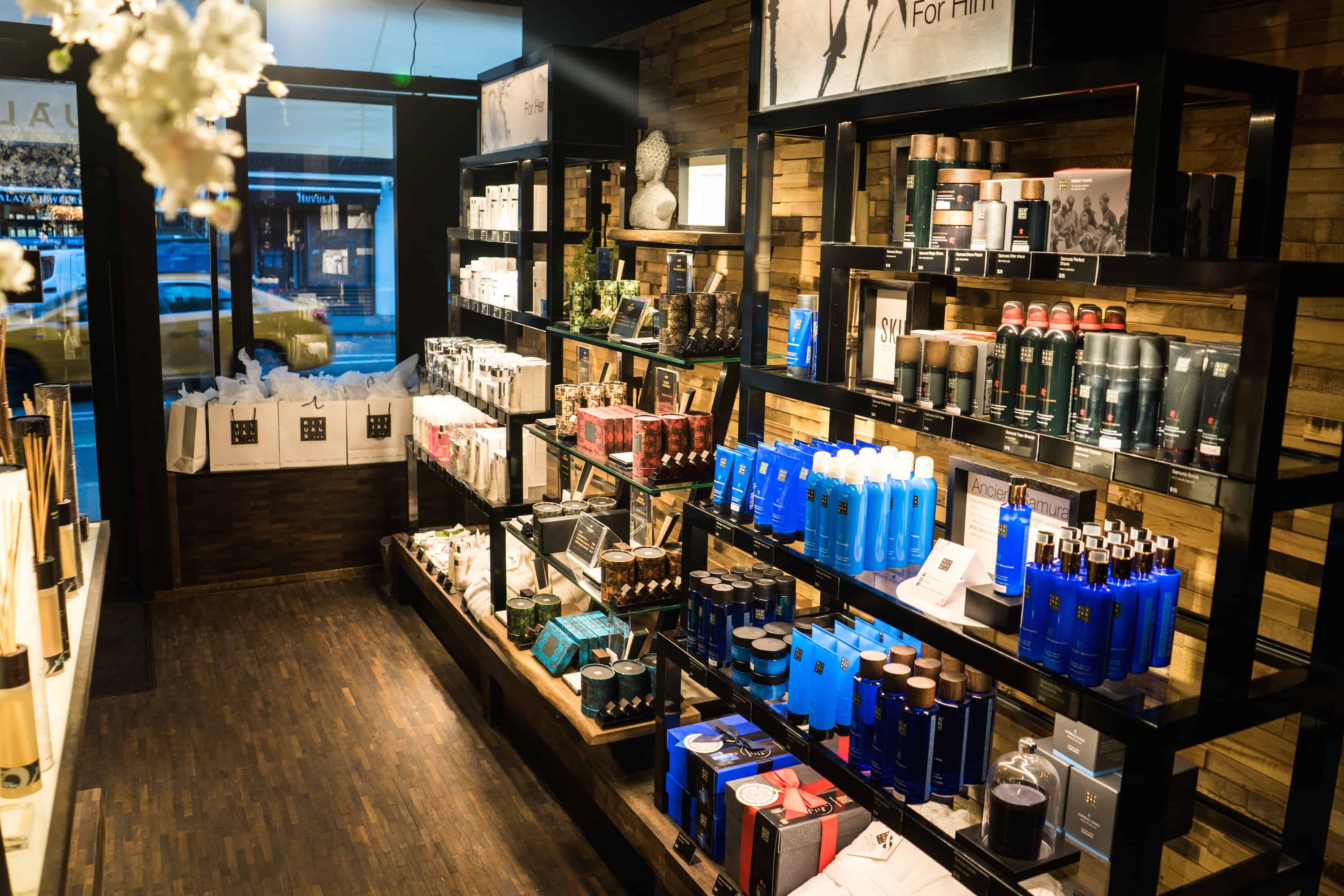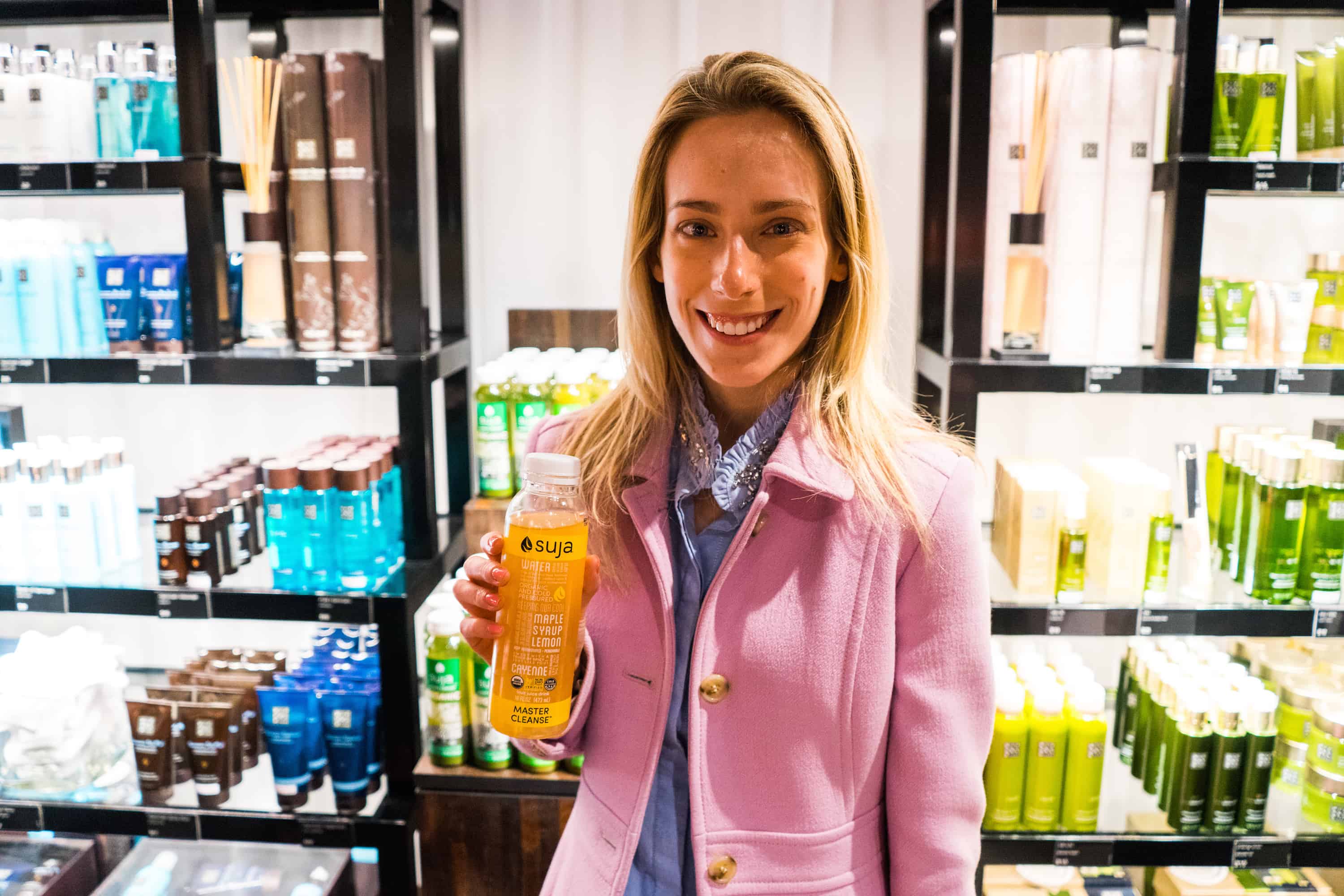 Oh, don't mind me heading straight for the juice. I arrived looking like one of the walking dead because I was so sick that morning with a nasty bout of food poisoning. I wasn't sure I was going to make it, so what did I do? Guzzled some water and threw on my favorite pink coat before heading out the door.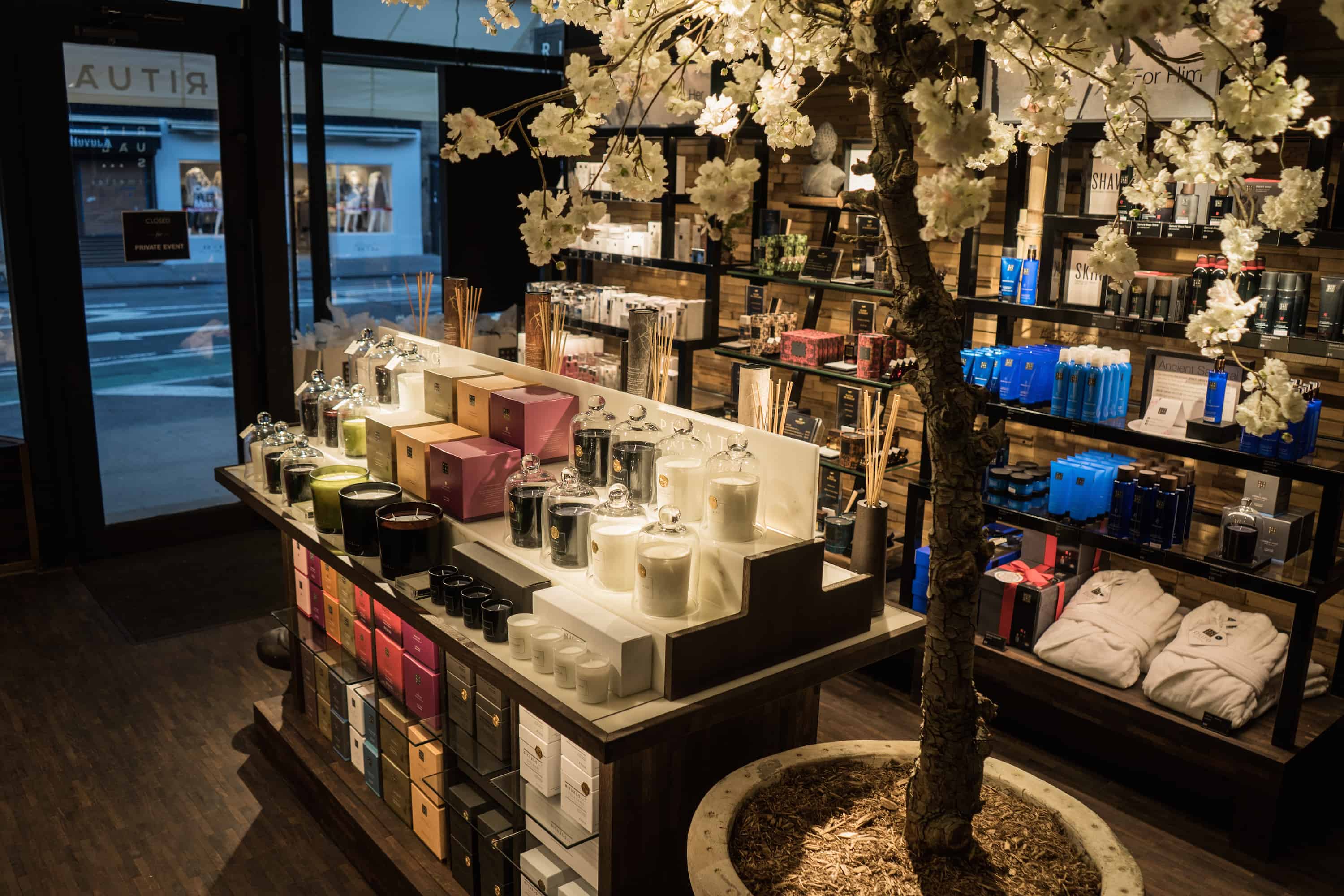 RITUALS West Village
337 Bleecker Street (between w 10th & Christopher)
If you're ever in the city and looking for a retreat from the hustle definitely make sure you stop in — even the store atmosphere is relaxing! Yes, that's a real cherry blossom tree. You can also learn more and order products directly online at the RITUALS website.
Photography by Nick Ehret. 
- Katie