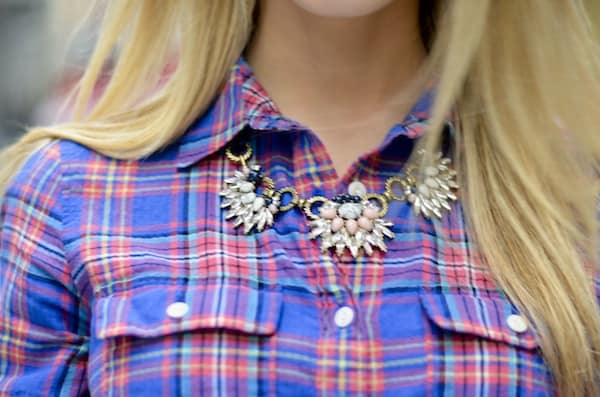 I was wearing…
Target parka (identical version here) | J. Crew top | Topshop skirt | Milly bag | Shoemint booties c/o | Chloe & Isabel necklace c/o | Topshop hat
This year I had absolutely no clue what to expect from Nick on Valentine's Day. Normally I give him a view hints and have an idea ahead of time on what I'm getting, but this year he was totally secretive. I was pleasantly surprised to receive this Milly satchel when he handed me my gift on Friday night. He picked it out totally on his own (I swear I didn't give him hints) and the boy did good! I love the studded leather detail and the zip closure – most of my bags are open totes so this is a perfect addition to my bag collection.
We actually celebrated Valentine's Day yesterday with a dinner date to the Shake Shack (it had been WAY too long) and a trip to the movies to see Endless Love. I was warned that the story was super corny (it was) and not very good (debatable), but Nick and I actually really enjoyed it. We normally prefer action/adventure type movies so a cheesy love story was a nice change. Have you seen any good movies lately?
- Katie