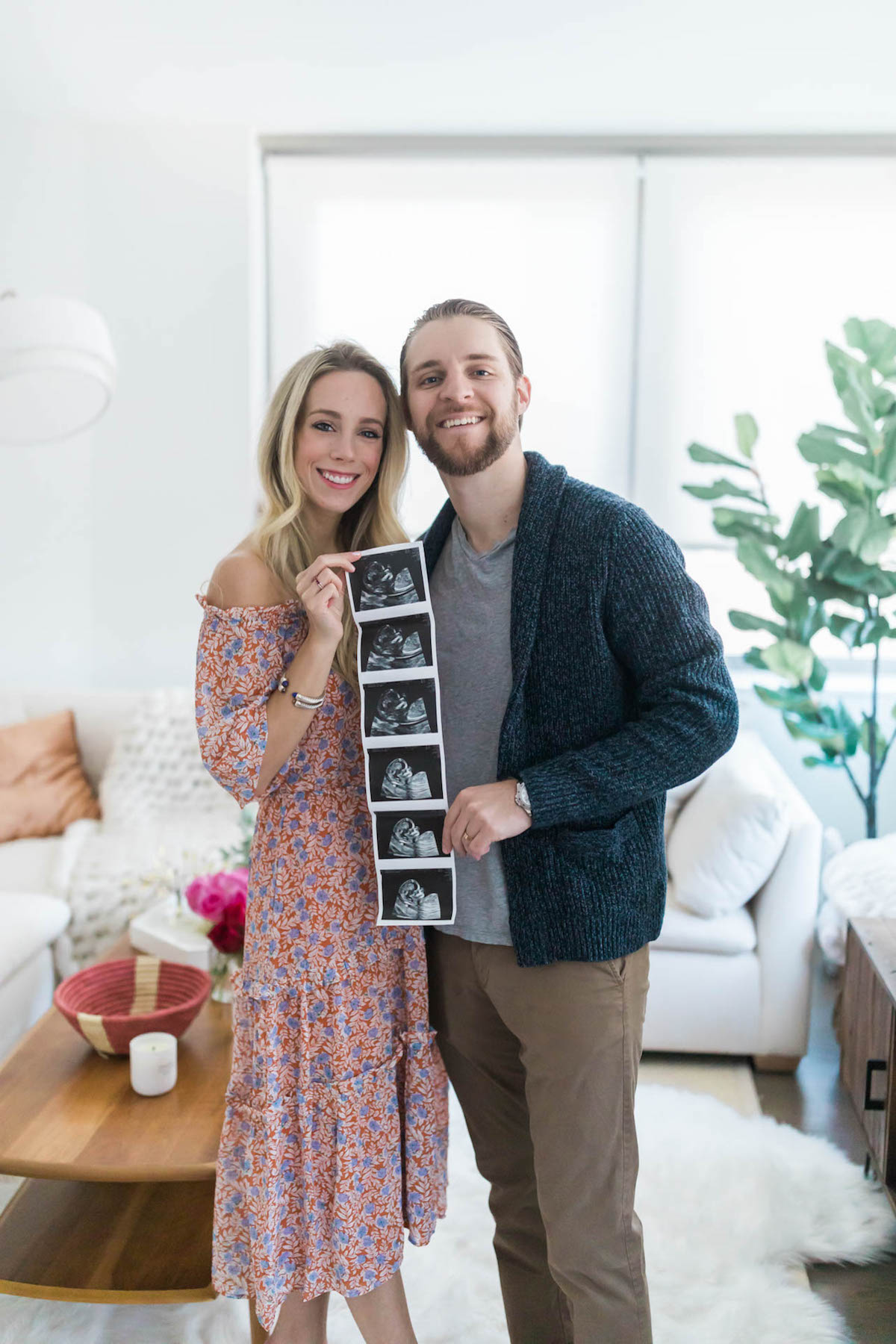 We're having a baby! I can't tell you how much I've longed to type these words over the last three months. I hate secrets, but this one has been worth the wait.
This August we'll officially be a party of three as we welcome a new addition into our little family. Ahhh I still can't believe we're going to be PARENTS. It's so surreal and even though it's been weeks since we found out I was pregnant, the reality of it all is still sinking in. Six months from now we're going to have a sweet little BABY!!!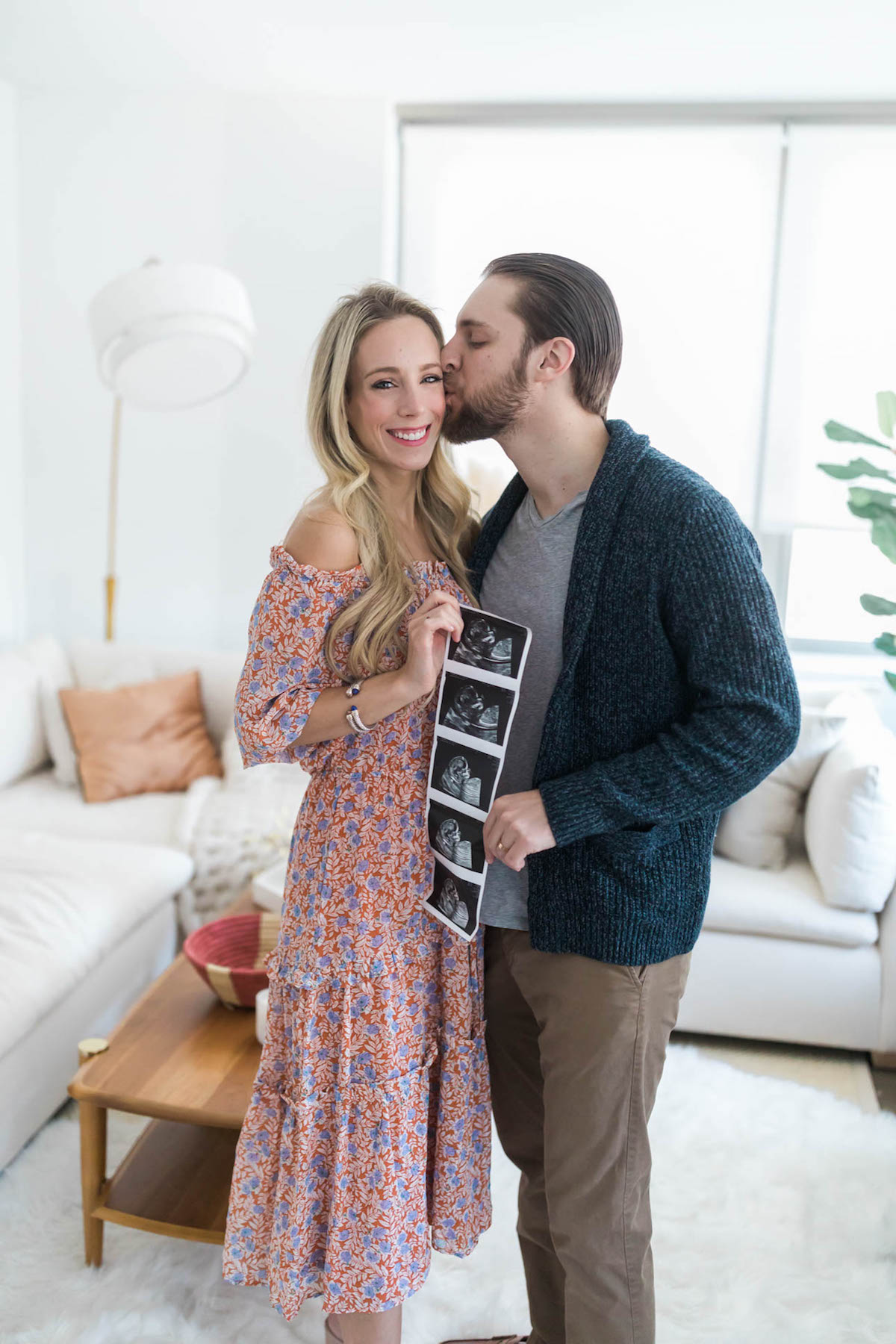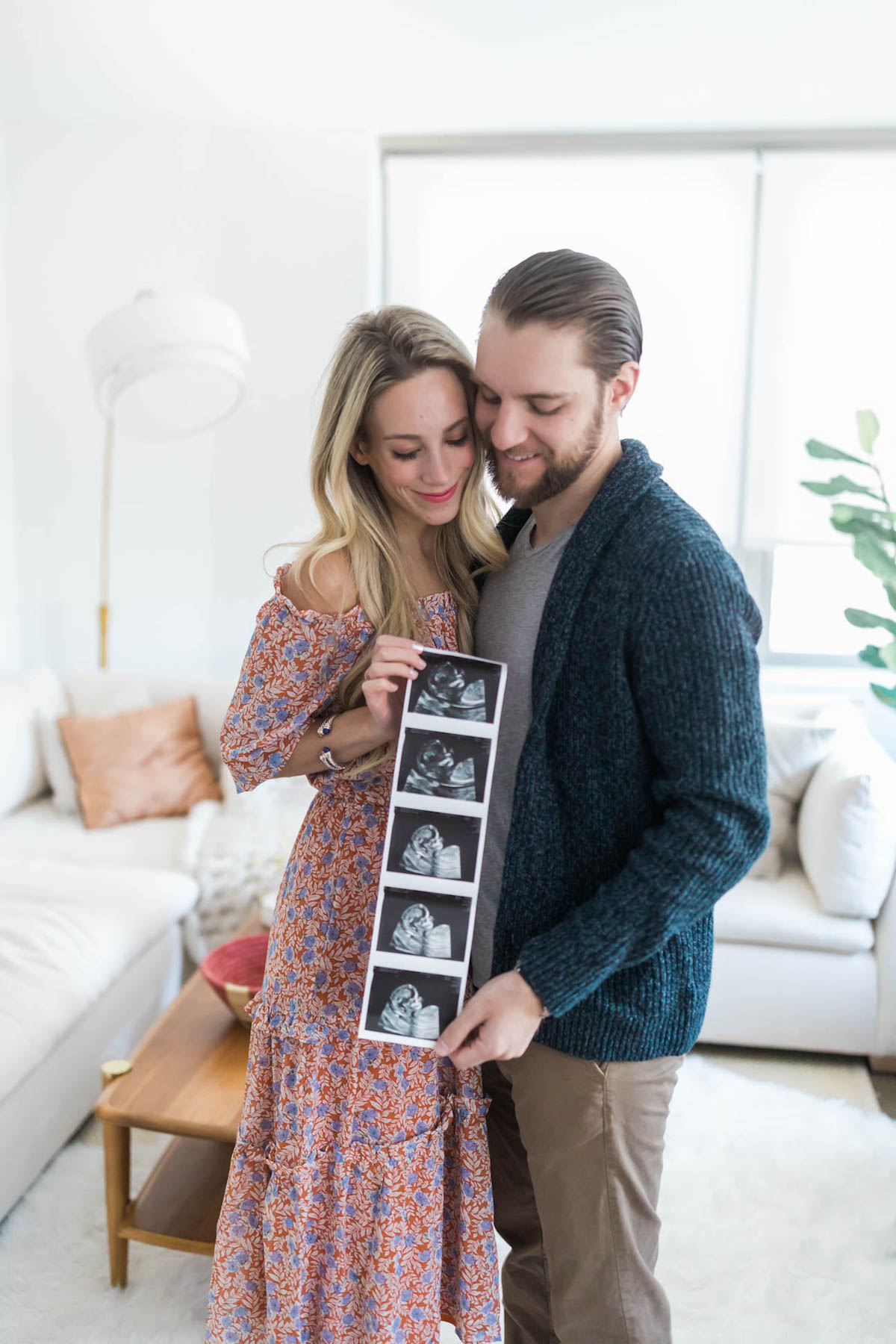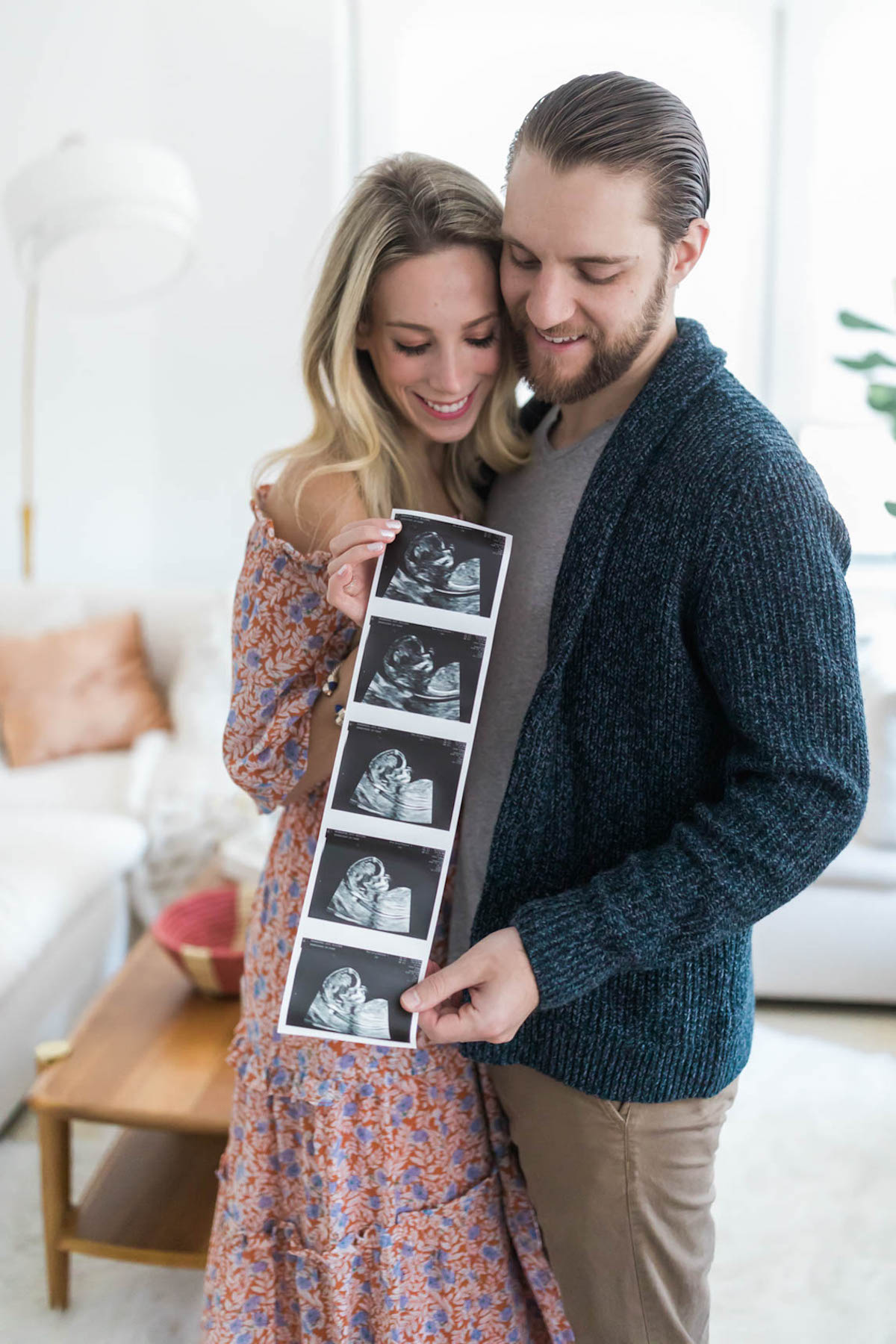 OUTFIT DETAILS // Off The Shoulder Dress | Sandals | Bracelets | Watch | Nick's Cardigan (similar style)
Nick and I always knew we wanted to start a family soon after getting married. Prior to our wedding we had dated for 10 years and lived together for seven years, so we always planned to begin trying within a few months after our big day. Neither of us expected we'd get such wonderful news less than two months after our wedding. We feel so lucky and blessed!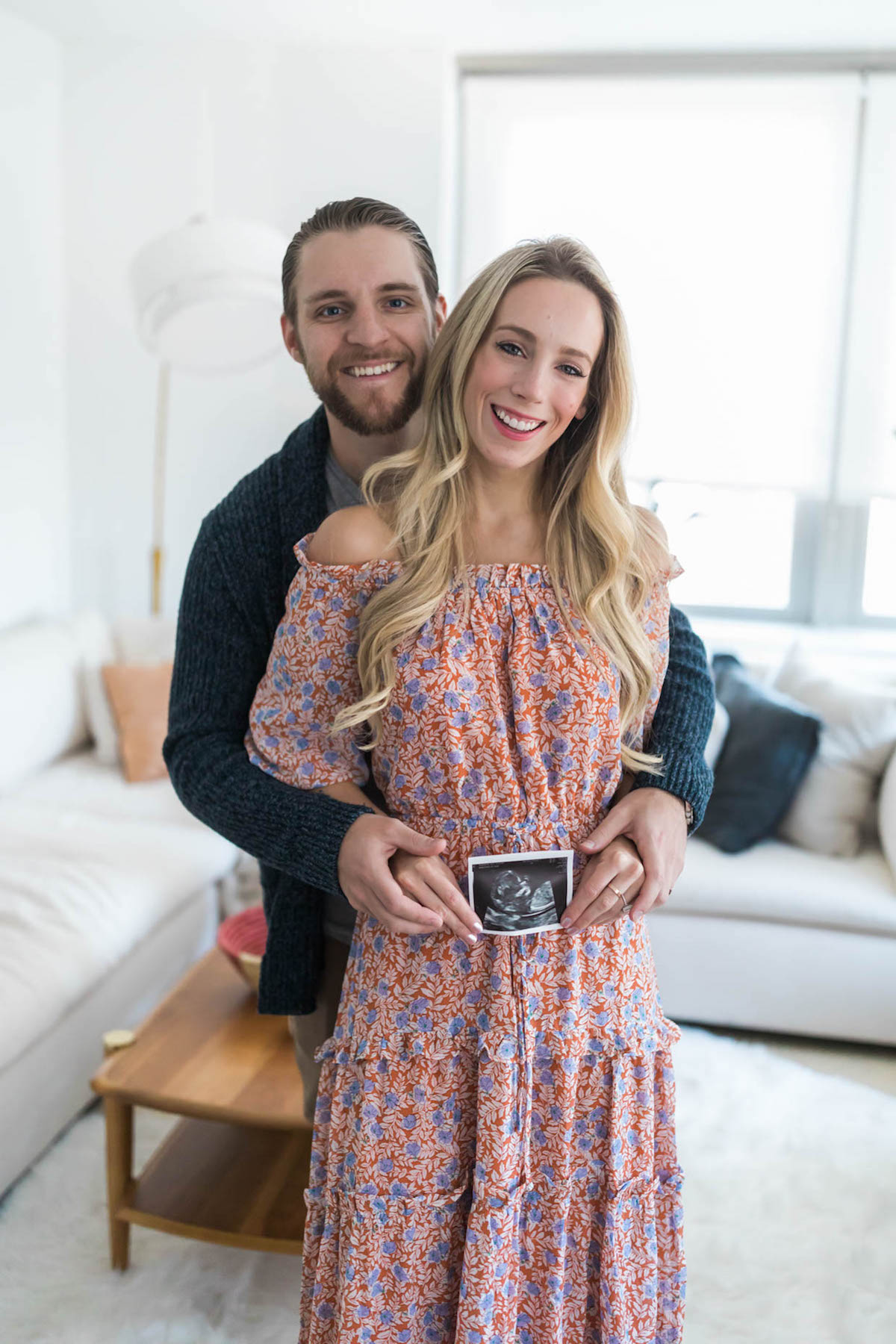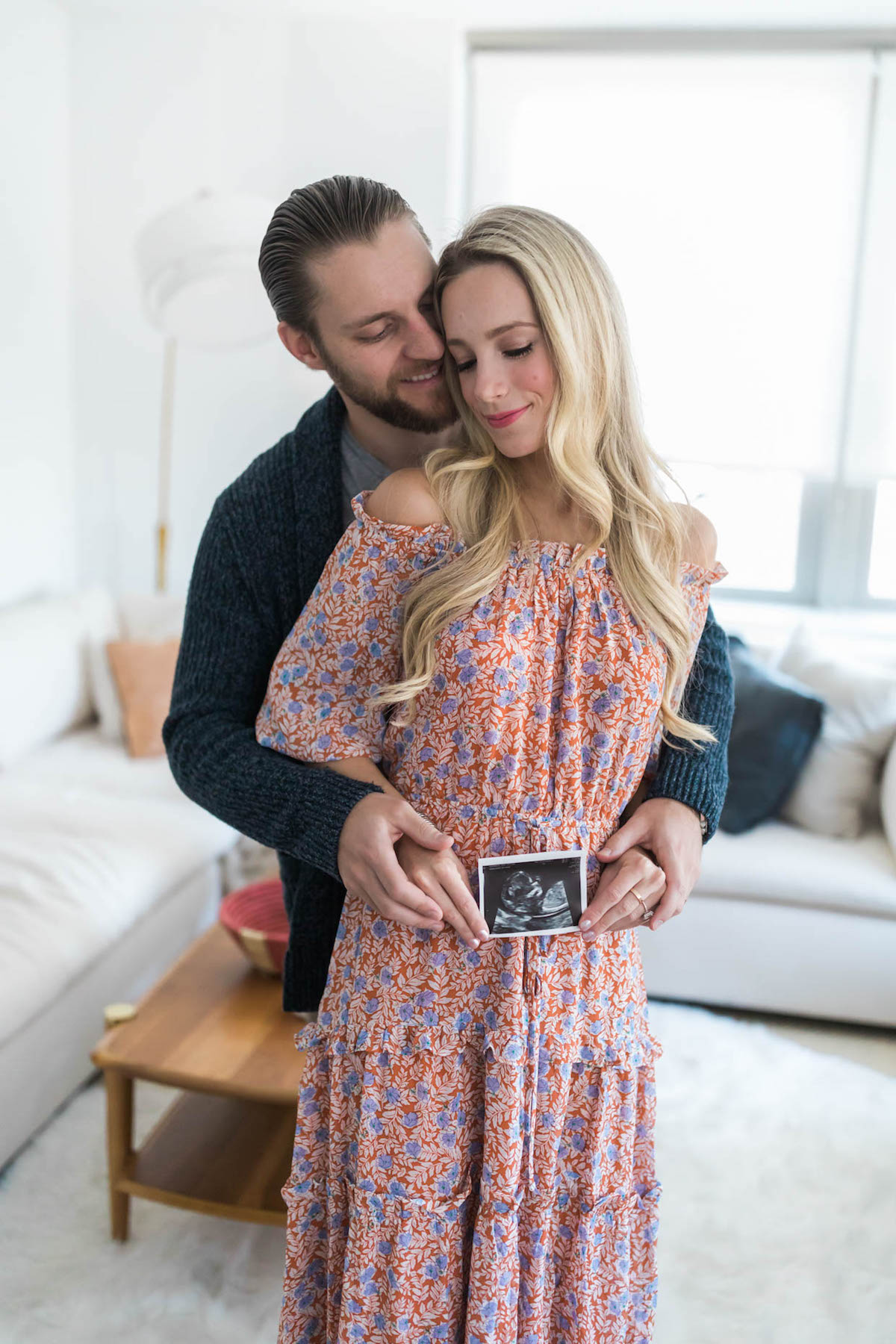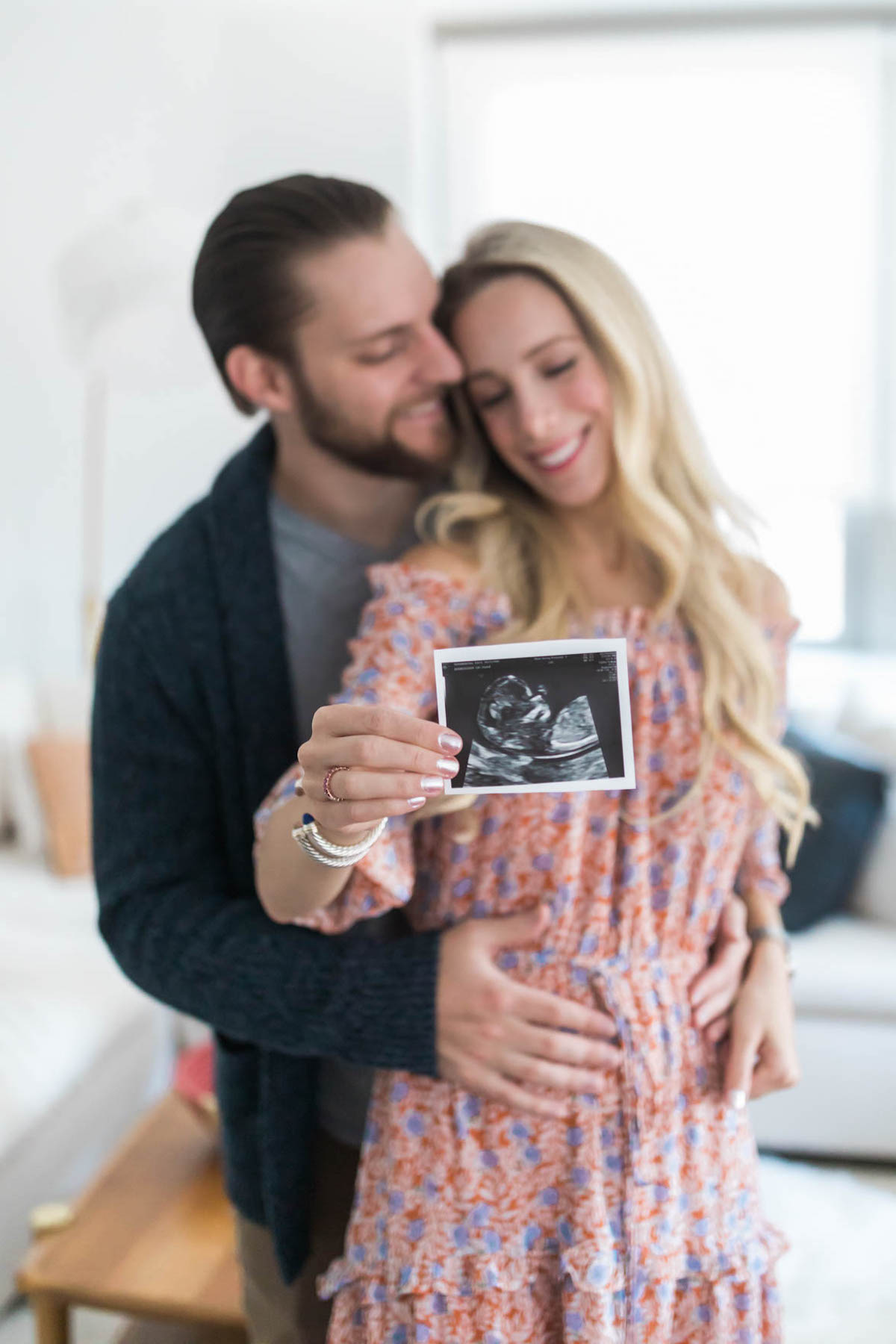 We found out I was pregnant when we were home with our families in New England a few days before Christmas. We realized I was a few days late, so we booked it to a local drugstore and bought a pregnancy test. The rest is history!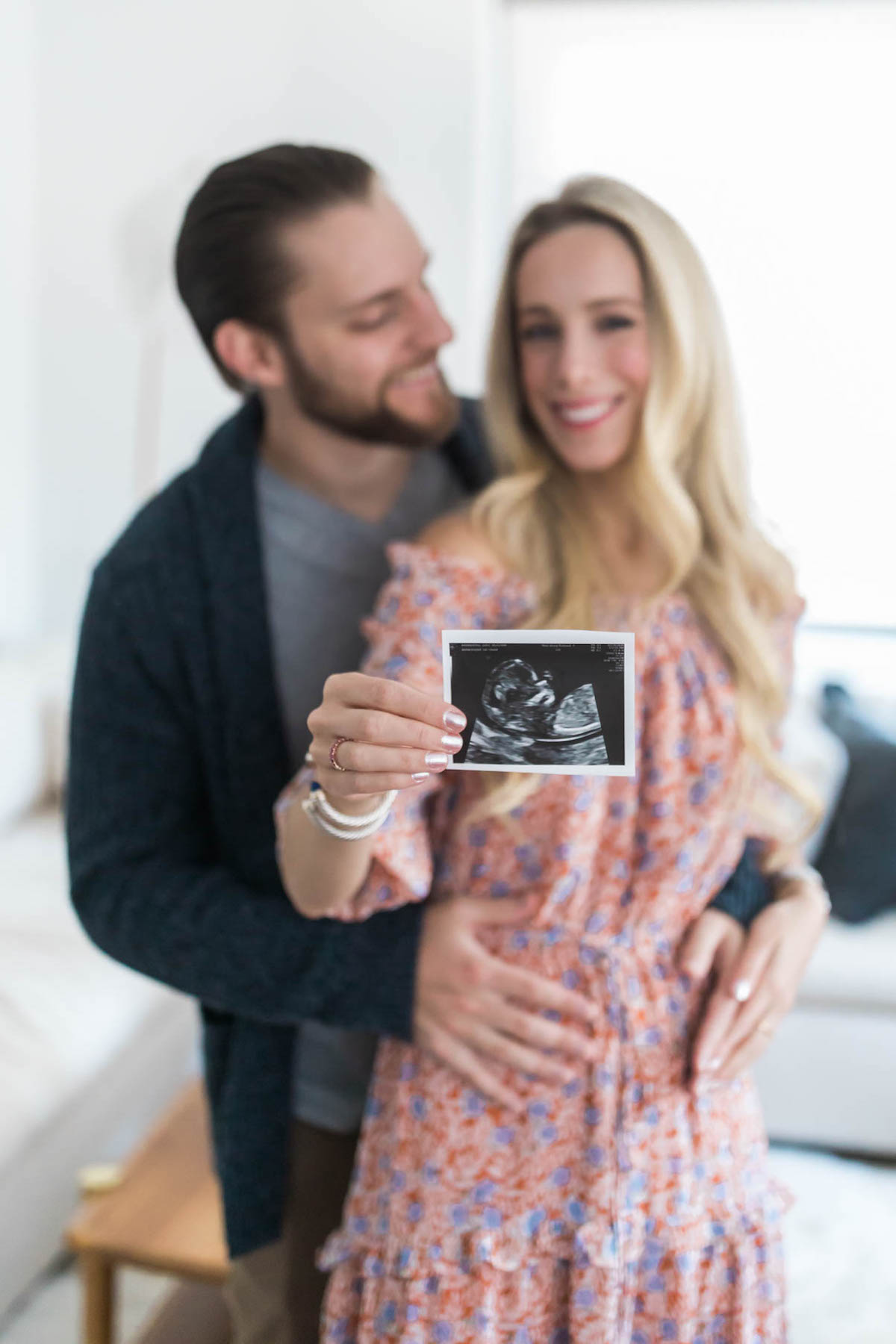 I think we were both in shock when we read the words "PREGNANT" on the test. I felt so many emotions– happiness, nerves, excitement, worry, gratitude. Of course Nick was cool as a cucumber and all smiles. I'm definitely the anxious one in our relationship, so his level head and everything-will-be-OK attitude was a big comfort. We've spent years talking about our future children and becoming parents, so to discover our dreams were going to become reality was so crazy.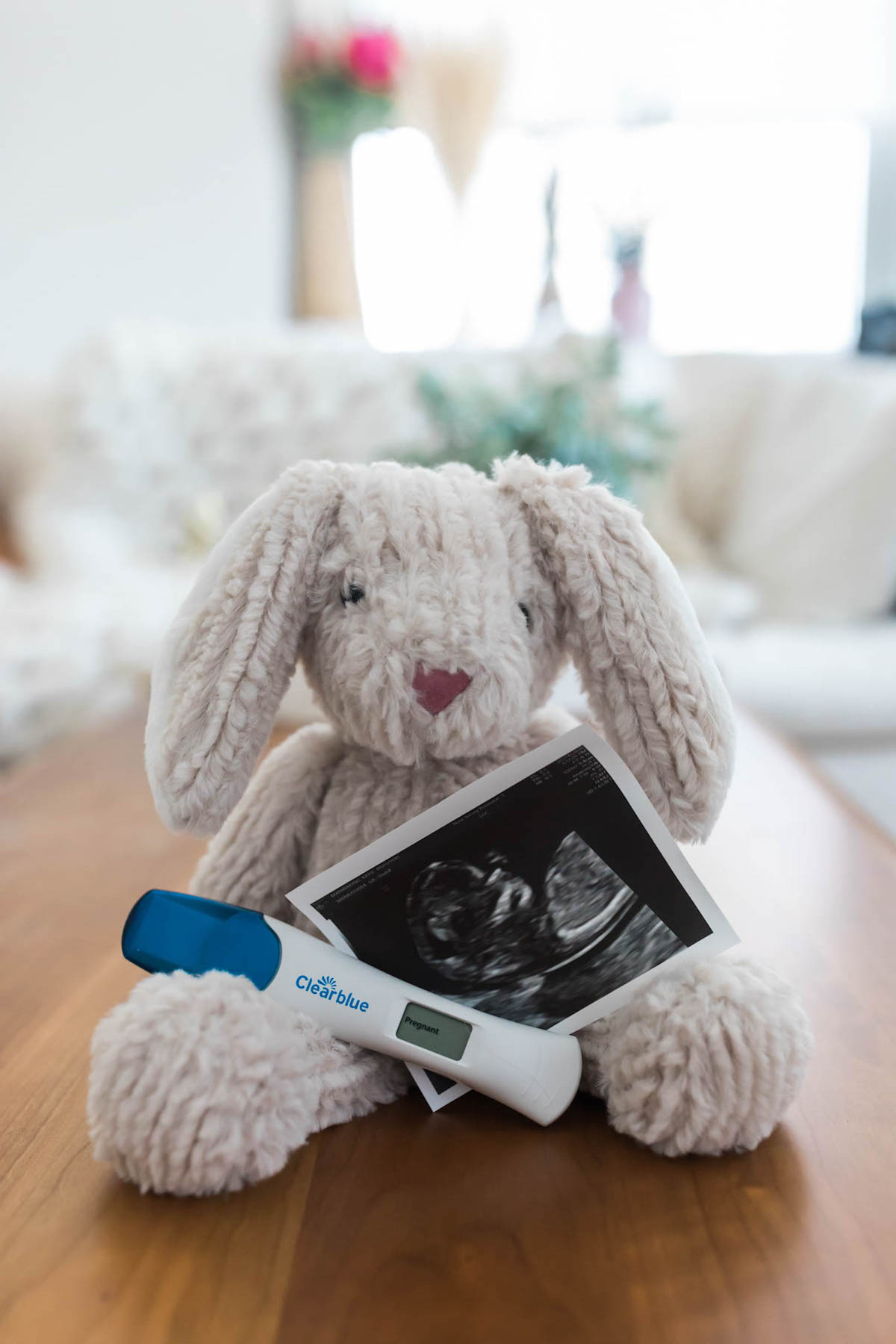 Right away we told our immediate families. Since we were home with them at the time, it just didn't feel right to keep a secret. Nick and I are both open books with our loved ones and loved being able to witness their happy reactions in person.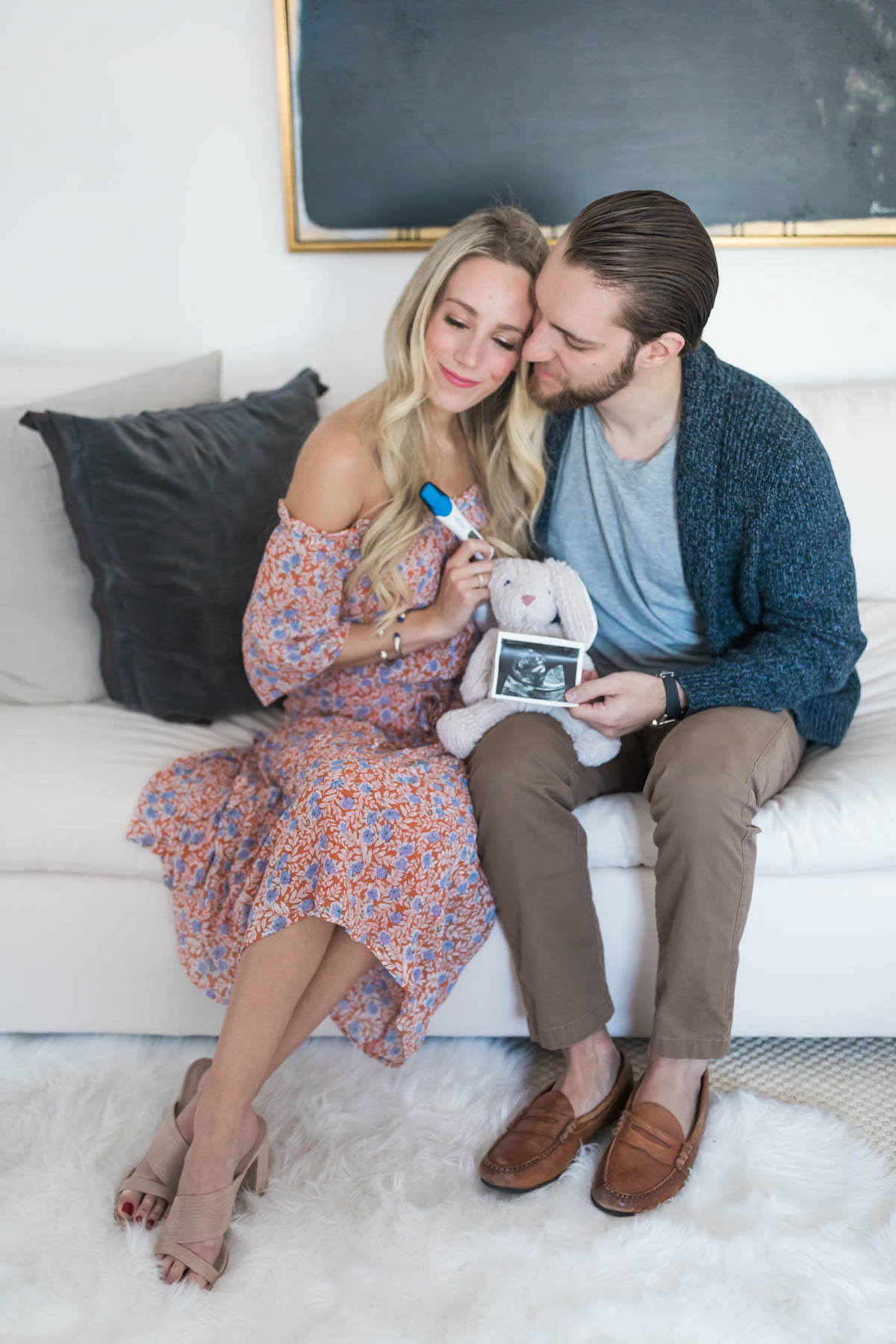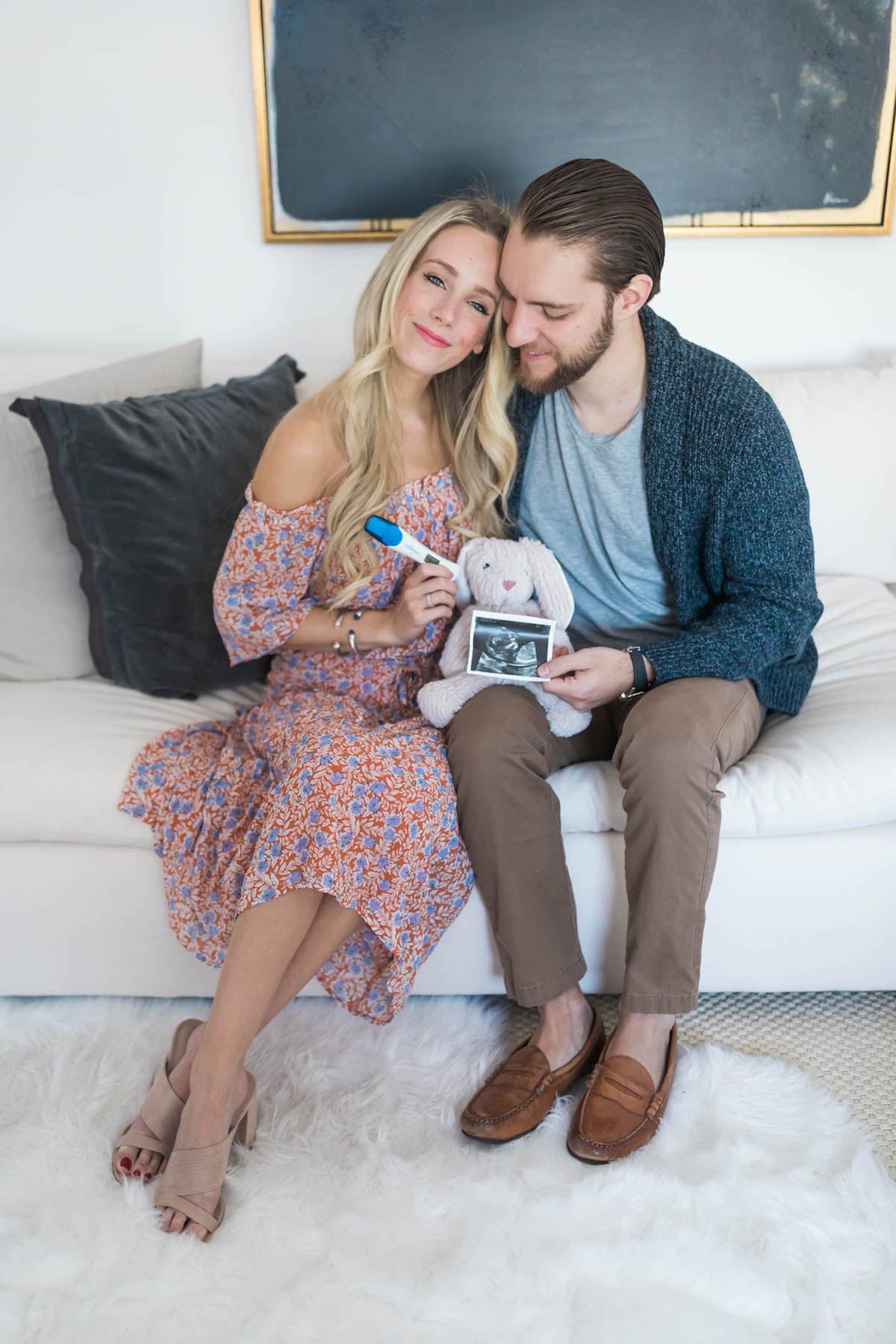 Other than family, we pretty much kept our big news to ourselves until recently. When we got the test results back last week that told us baby was healthy and on the right track it felt like a huge weight had been lifted off our shoulders. No one really tells you how nerve-wracking the first trimester can be. You know that you're pregnant and there's a little life inside of you, but you have to wait for weeks to really know for sure everything is okay with your baby.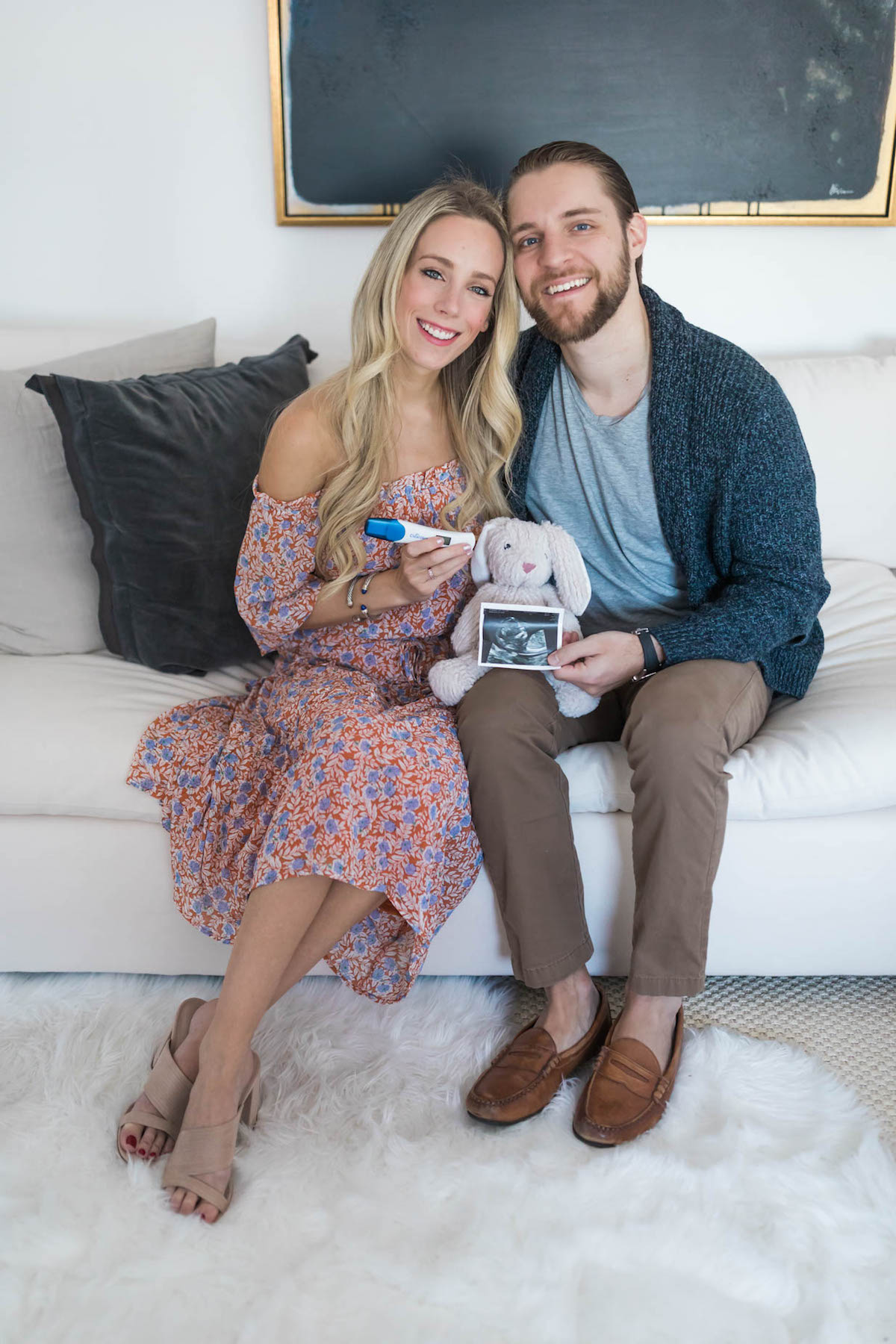 On Friday we had a our first big ultrasound appointment where we got an up close and personal look at baby. Seeing two arms and legs, a heartbeat and all the little growing organs was amazing. Baby had a healthy heart rate and is growing perfectly on schedule! We're SO happy.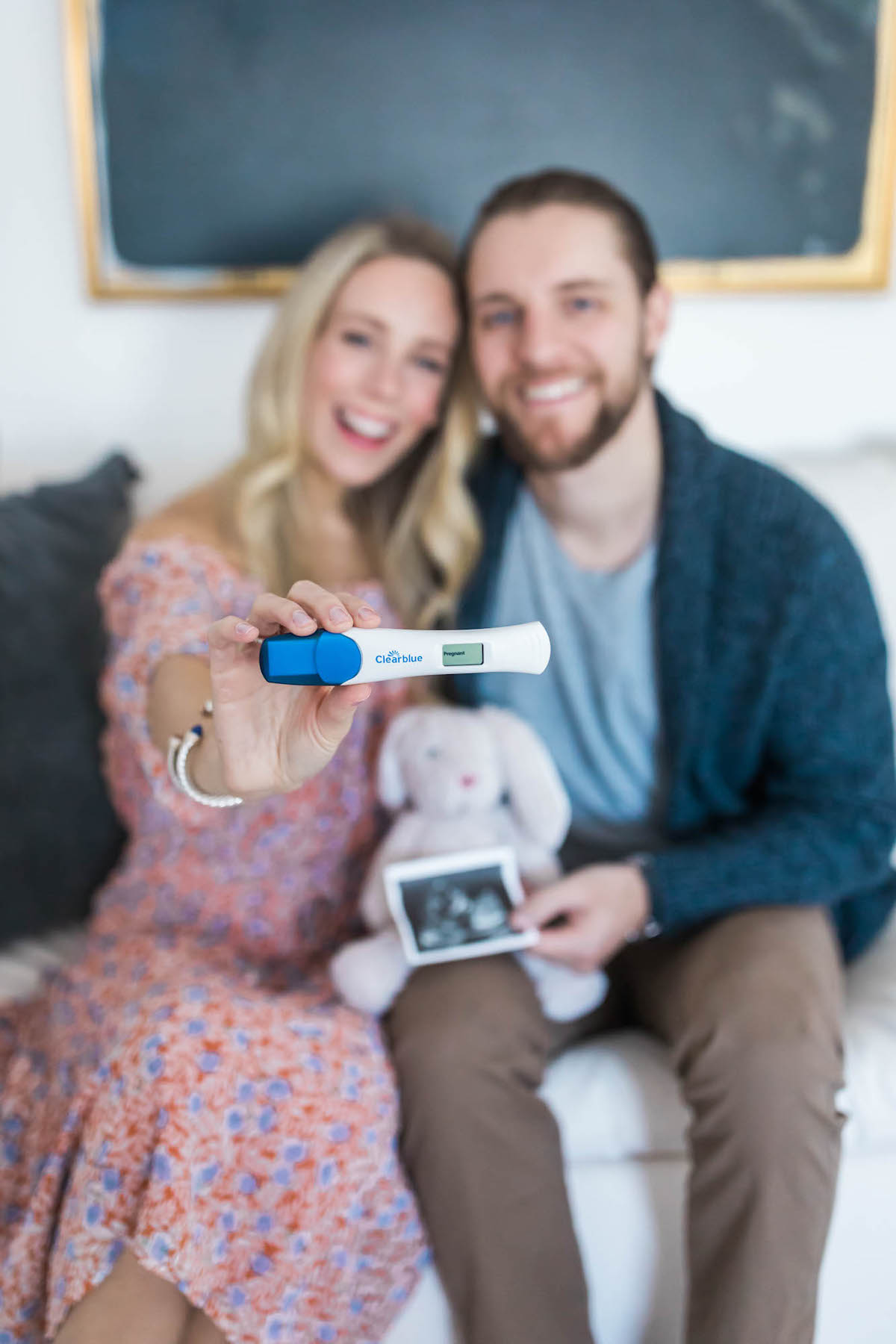 I'm thrilled to share our news with you gals! You've always been so wonderful and supportive of every stage of my life and I can't wait to chronicle this next chapter. I'm not sure yet just how much or how often I'll be talking about my pregnancy and baby– kinda gonna decide based on y'alls feedback and just how the rest of my pregnancy progresses.
When I started my blog nearly a decade ago at age 20, I never imagined I'd be writing a post about my PREGNANCY. Becoming a parent feels like a world away when you're in college… but the time has finally arrived and we couldn't be happier!
Photos by Lauren Kara Photography
- Katie