I feel like I'm always the last one to learn about a sale… Haha maybe that's a good thing though because your girl does not need to be shopping right now. As much as I'd love to fill up my cart with Shopbop goodies I'm going to be sitting this one out. So can I just live vicariously through you guys? FYI the sale ends tonight.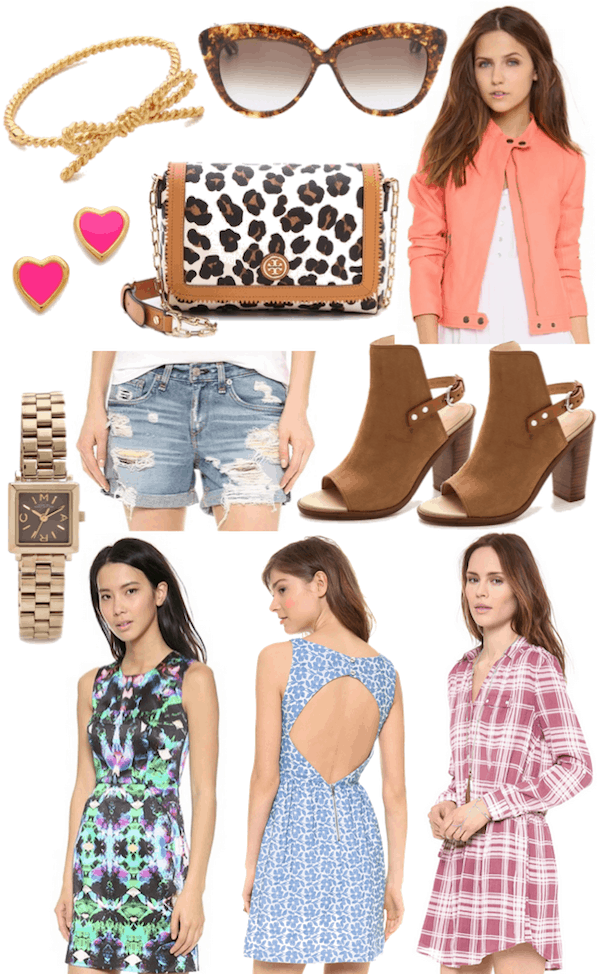 Bracelet | Sunglasses | Moto Jacket | Leopard bag | Heart earrings | Watch | Denim shorts | Sandals | Graphic dress | Cutout dress | Plaid dress
On a personal note…I actually impulsively bought tickets to a CONCERT last night. Yes a concert. If you know me in real life you know that I'm not a big concert/festival/live music person. I hate rowdy crowds and the few concerts I've been to have disappointed me. So I'm not sure what really came over me… But yeah I saw that Avicii is playing at the Barclay's Center in June and I just went ahead and bought Nick and myself two nosebleed seats in the top section. They were still a little pricey but for once I thought I should spend $$ on a possible memorable life experience rather than a new pair of shoes. Wait. Who am I?
My picks & more…
- Katie