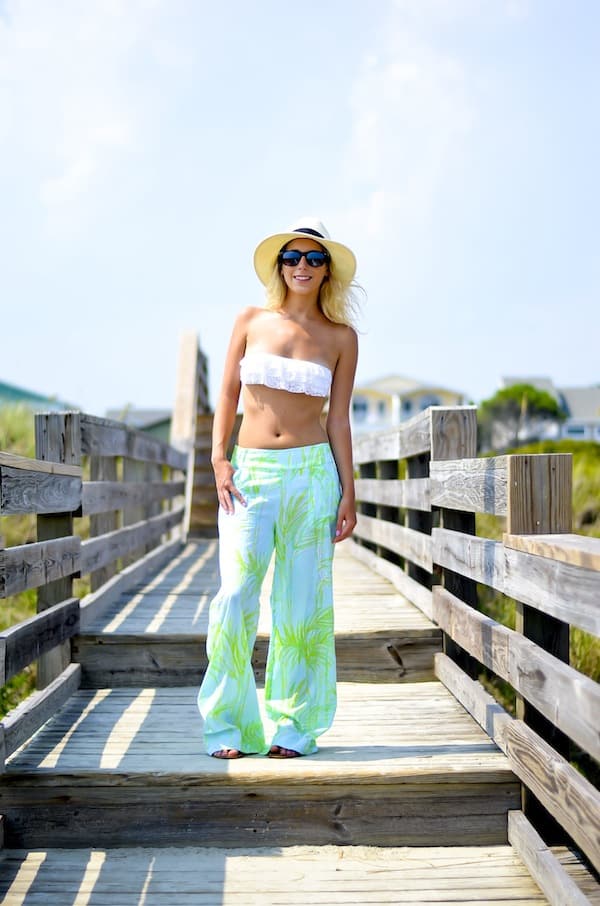 When my mom told me her new house was "at the beach," I had a hard time believing her. Growing up my family was never a beach family. We went to the Jersey Shore a few times, but for the most part we always vacationed in New England or the Poconos where my grandparents had a lake house. So you could imagine my surprise when I saw with my own eyes that my parents now indeed live "at the beach."
I mentioned on Instagram how I was a little sad when my parents announced they were moving from our hometown in PA to North Carolina. I'm not good with change and I always bug out when someone close to me moves, even if it's five minutes away. But now I'm wishing they'd moved sooner! In the day I've been here I've fallen in love with their quaint little town. In some ways the town reminds me of that movie Safe Haven – I've seen it 3 times and I always cry. I was expecting lots of tourists and traffic (recalling my memories of the Jersey Shore) but I've encountered nothing of the sort.
Yesterday I took a long walk on the beach by myself (left my phone behind too) and within thirty minutes of walking away from all the beach entrances I was totally ALONE. The closest person to me was at least 5 city block lengths away (that's the only way I could describe it). It was such a strange feeling being outside in a public place and so far away from other people. Felt so refreshing to be honest.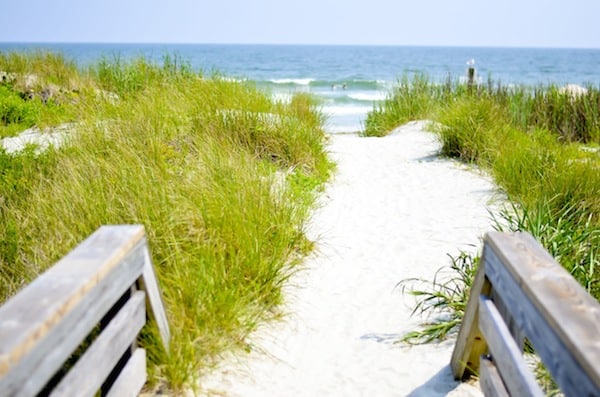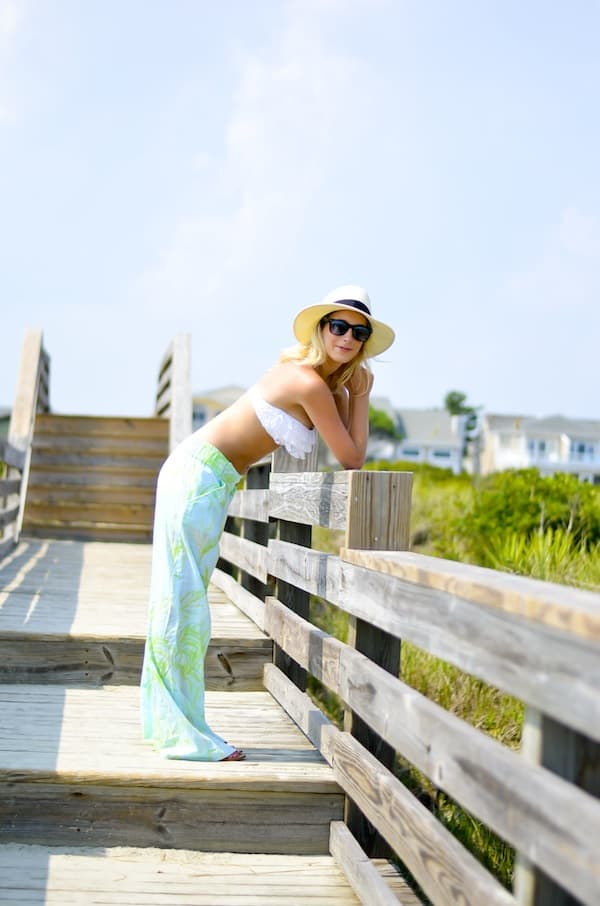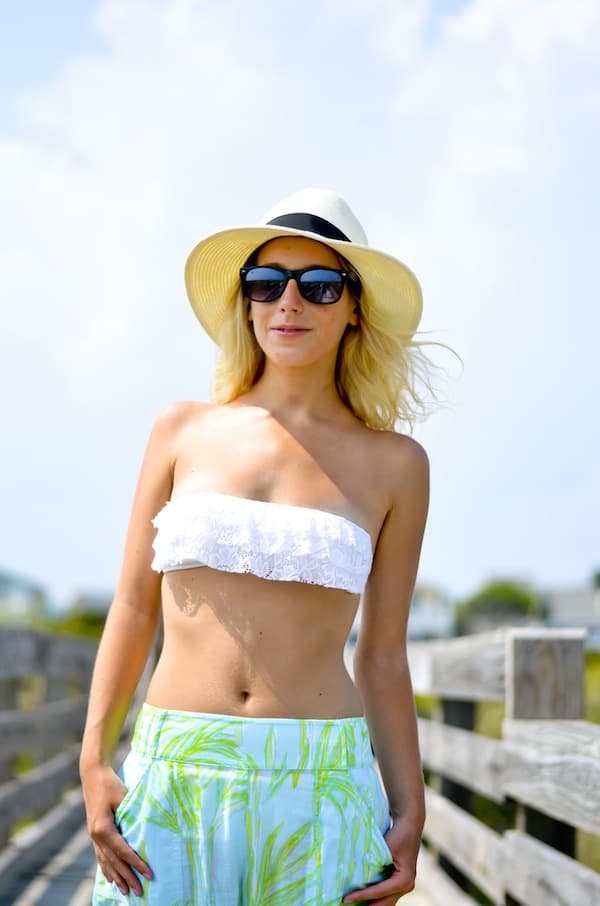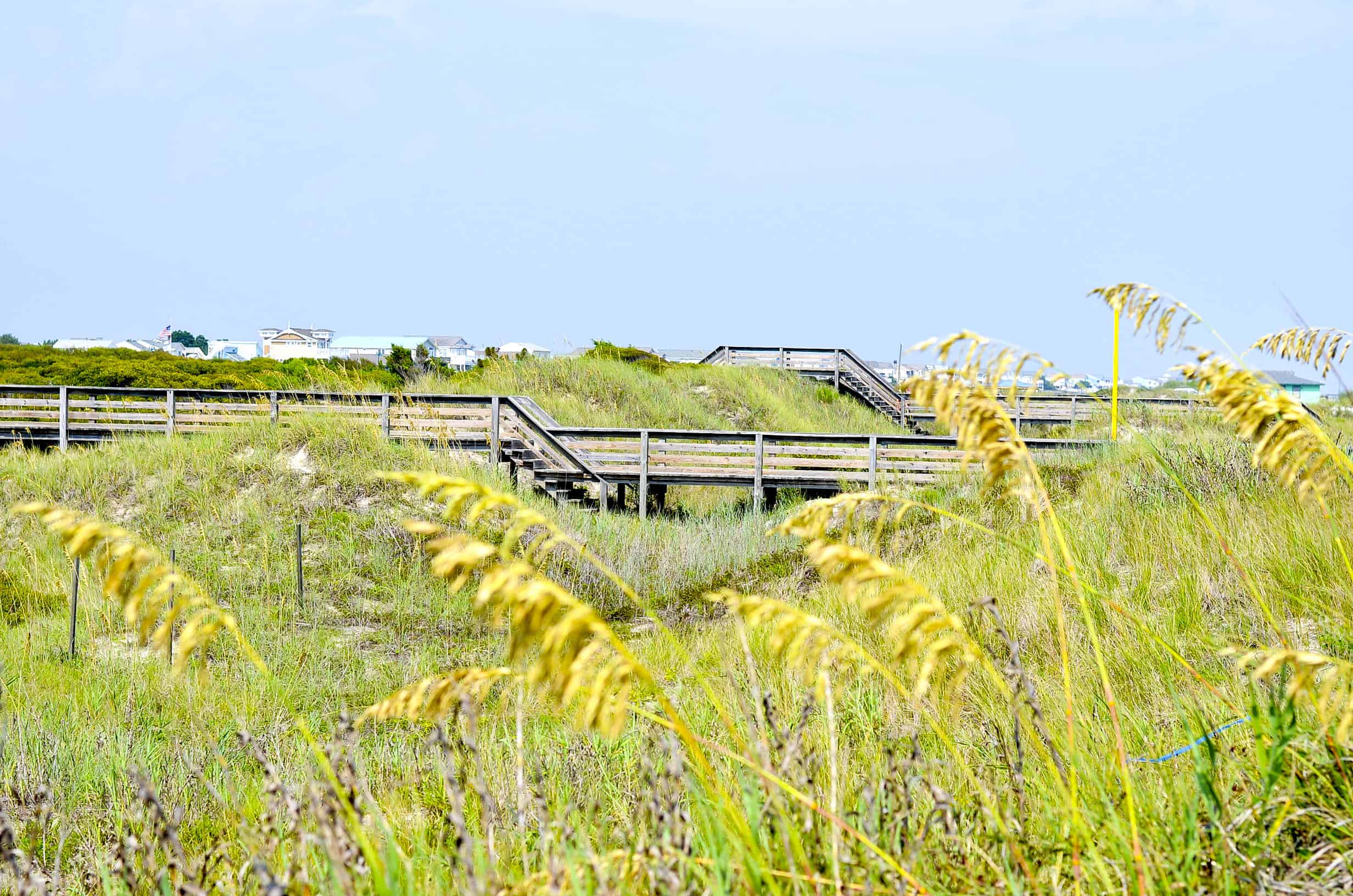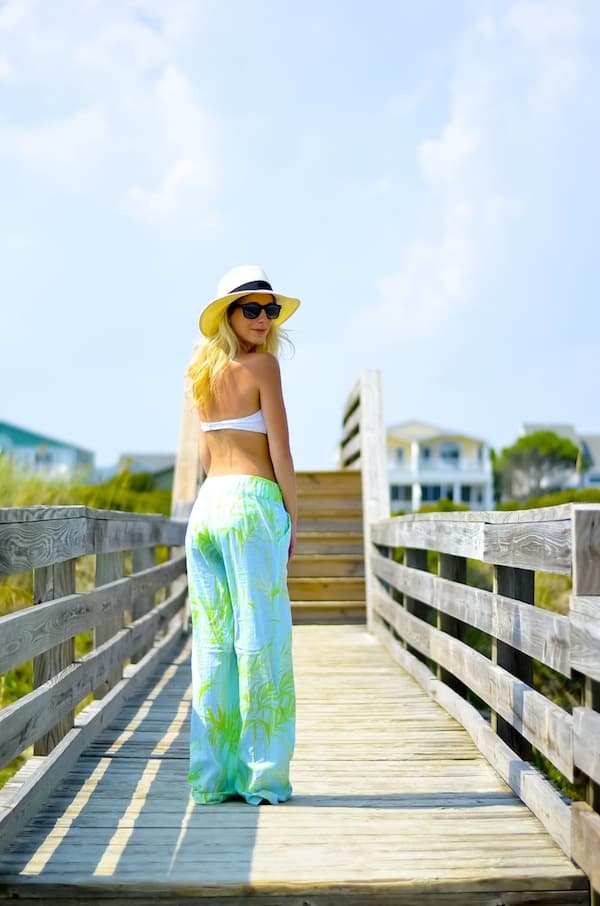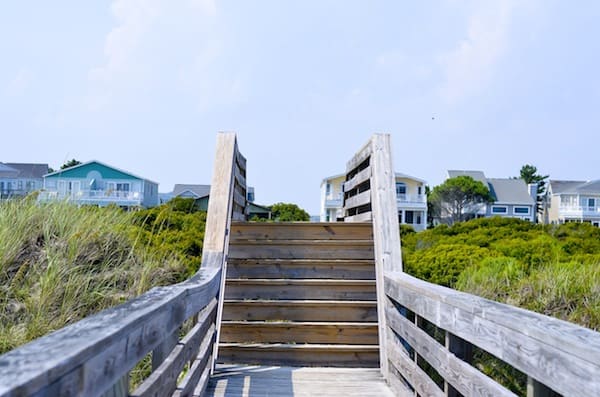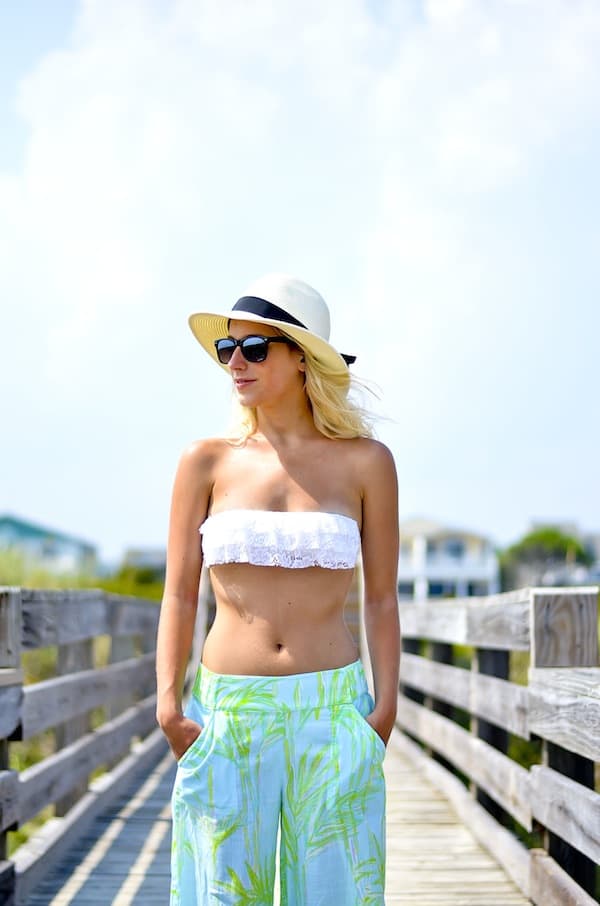 I was wearing…
Victoria's Secret bikini (on clearance) | Lilly Pulitzer beach pants (old, but love this style) | J. Crew Panama hat | Nordstrom sunglasses | Jack Rogers sandals
Psst! Lots of great bikinis on clearance at VS…

- Katie