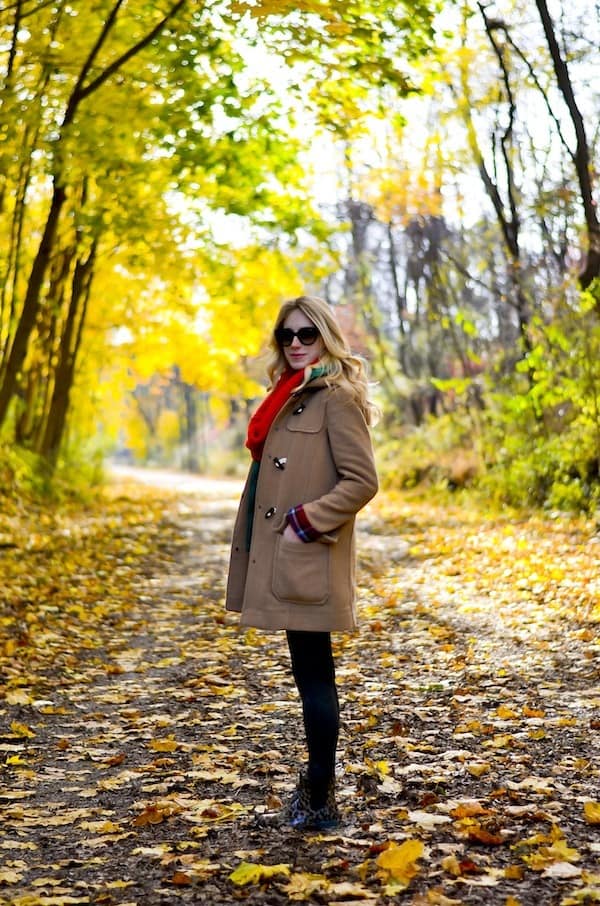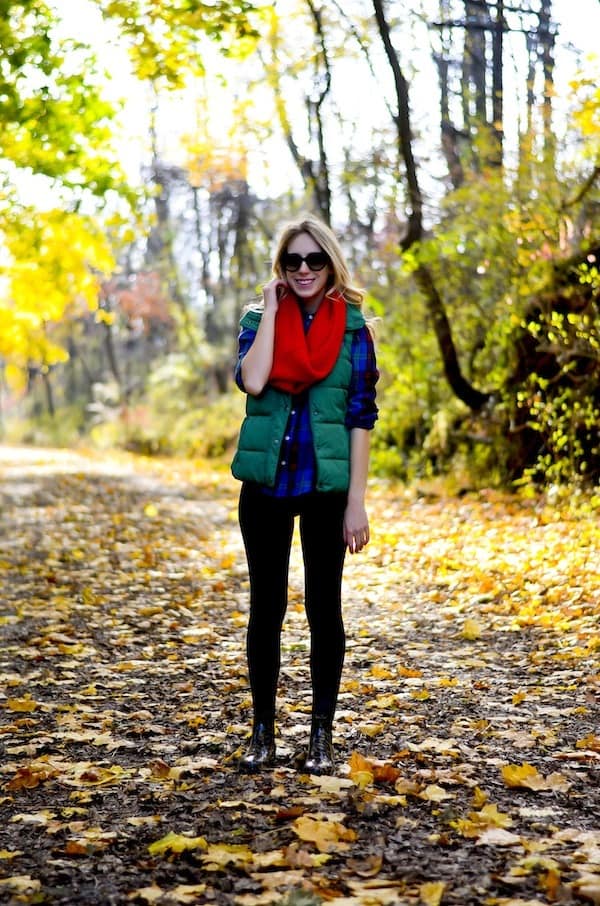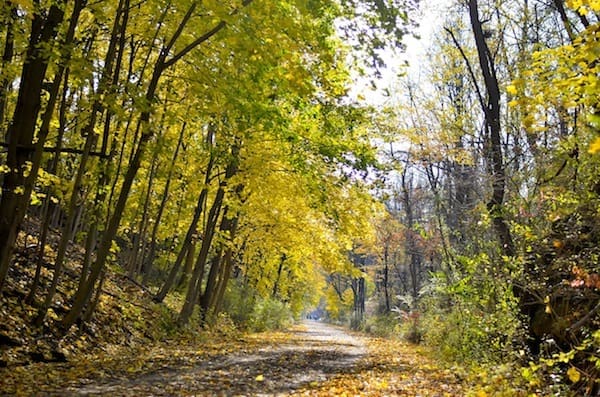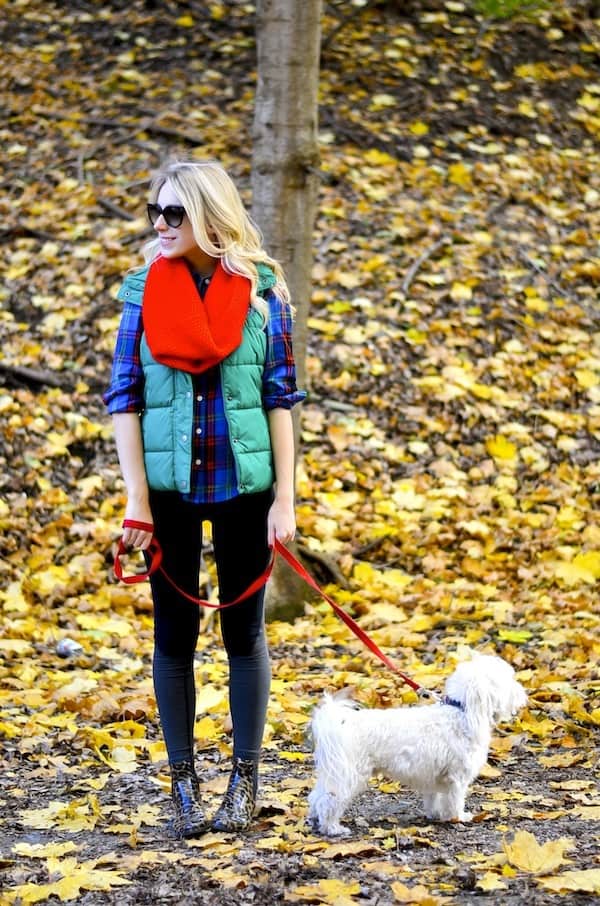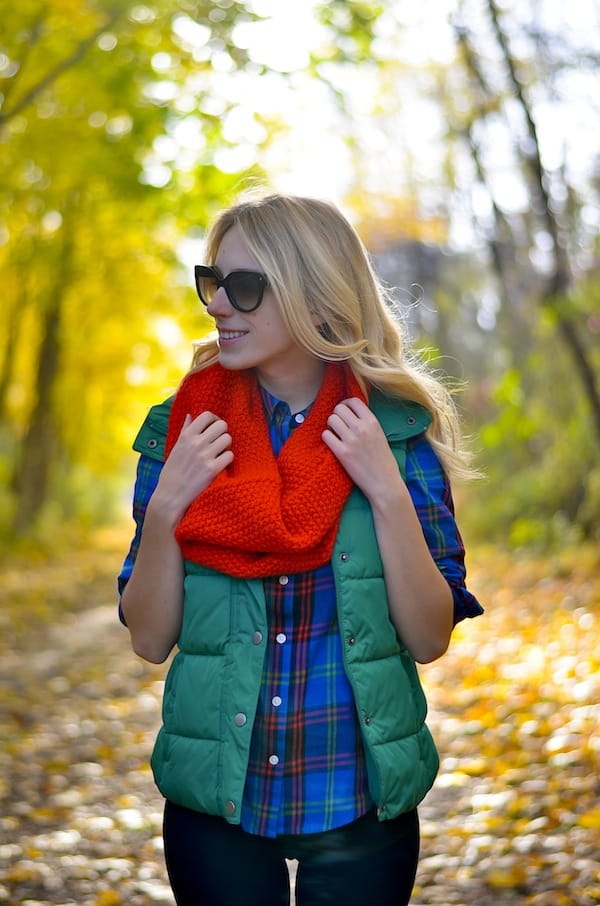 I was wearing…
Asos coat (similar here) | Old Navy vest c/o | Old Navy shirt c/o | Nordstrom leggings | Old Navy scarf c/o | J. Crew Chelsea rain boots (last worn here) | Prada sunglasses
One of the best things about the suburbs? Nature! I took it for granted growing up – the peace and serenity of hiking and just being able to walk outside and be totally alone. Anytime I leave the city for a weekend it's so important for me to get outdoors. I mean, I spend my weekdays in an office and then, more often than not, Nick and I chill in our apartment on the weekends. We're homebodies at heart and the hustle and bustle of New York is exhausting.
Last weekend when we were visiting my grandparents in my Pennsylvania hometown, we took a long trail hike with the super cute Picabo and Charley (who totally were not behaving for these photos). Layers were a must and since I really didn't bring a lot of clothing I basically re-wore this outfit here. I just switched up a few things to make it more outdoor-appropriate.
Happy weekend everyone! xo

- Katie