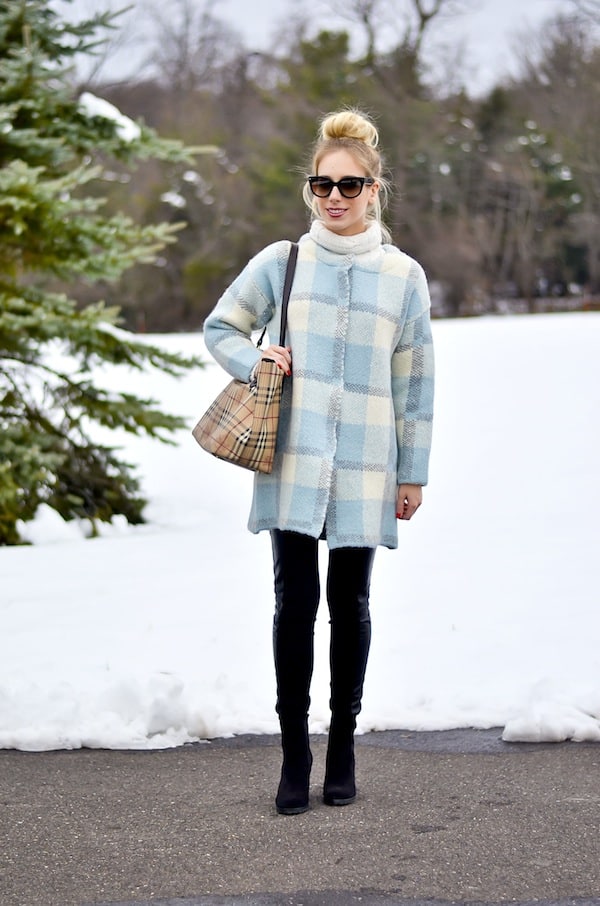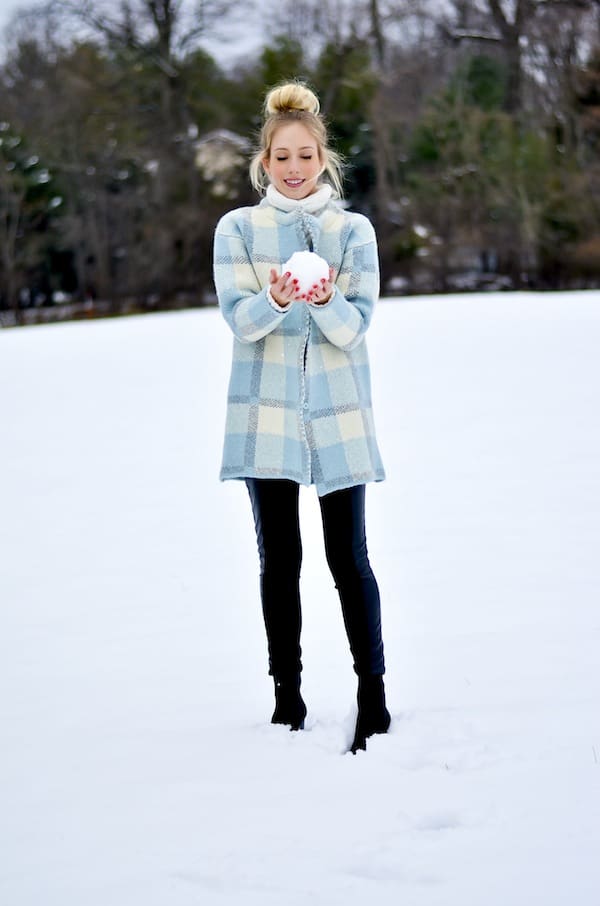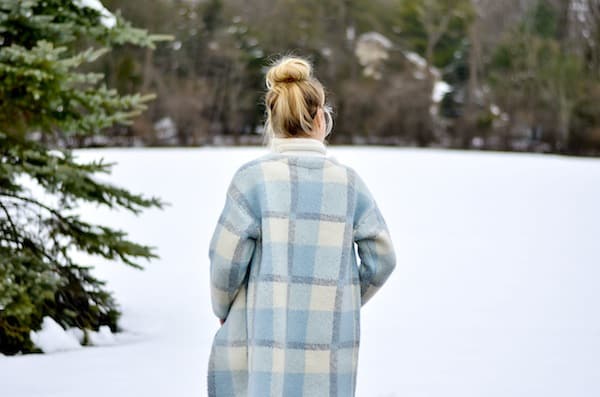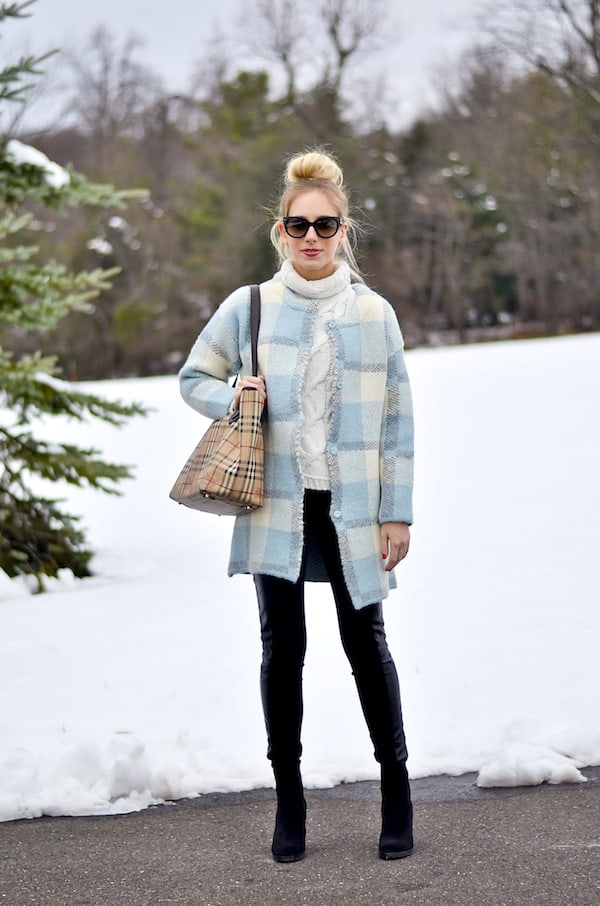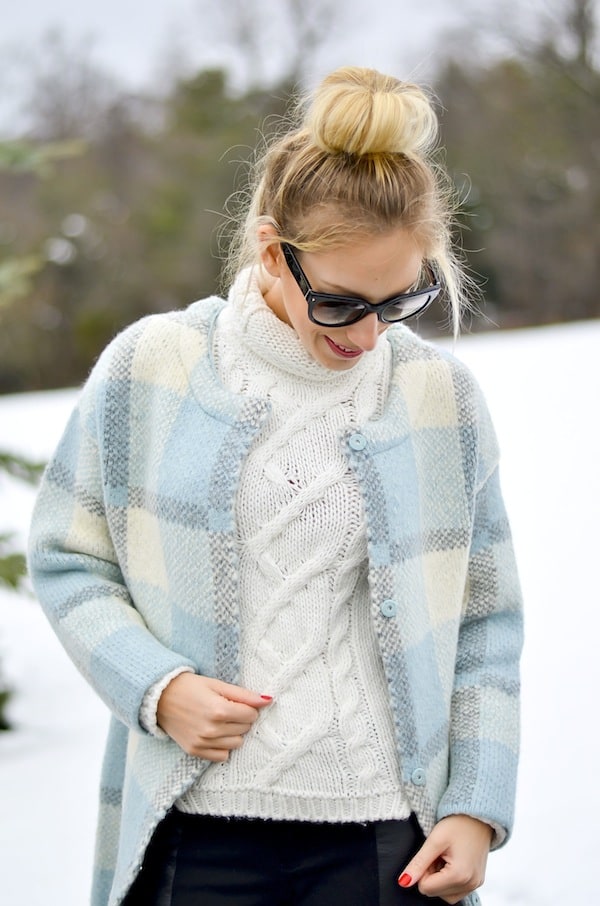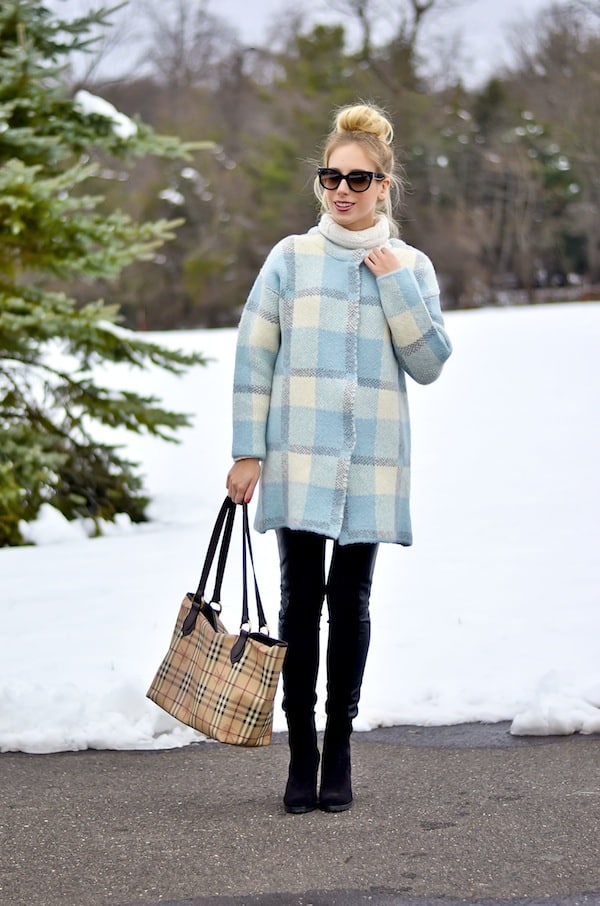 I was wearing…
JOA plaid cardigan coat | Club Monaco leggings (on sale) | Zara sweater (similar version here) | Coach boots | Burberry tote | Prada sunglasses
I've been meaning to post about this coat for weeks now! It feels like so long ago that we these photos over the Thanksgiving holiday. Here's hoping for a white Christmas right?
This JOA cardigan coat may just be the comfiest thing I have ever worn. When it's on you feel like you're wrapped in a tight warm blanket. Shouldn't that be the goal of every winter coat? Happy to report it's still available in every size and comes with an affordable price tag of $118. It could make a really great gift!

- Katie