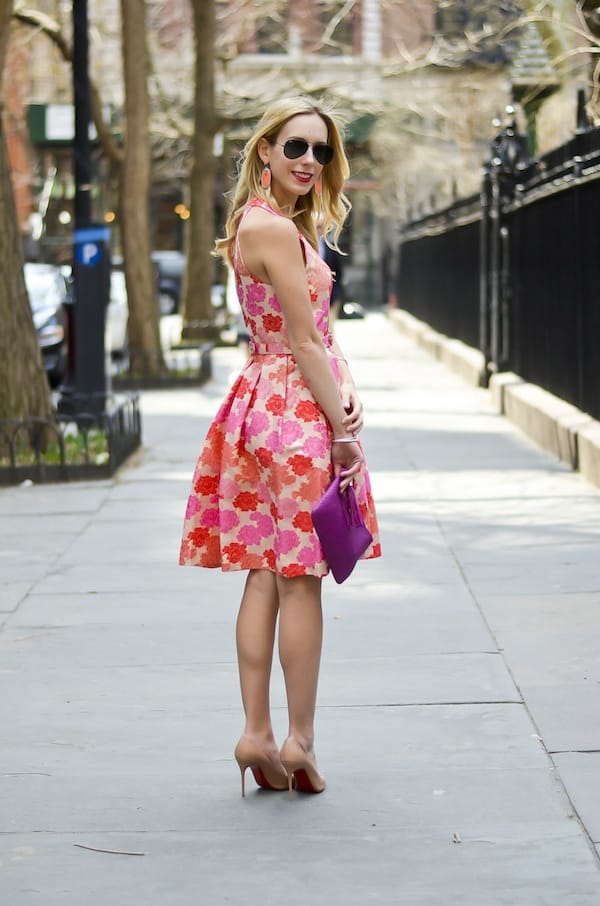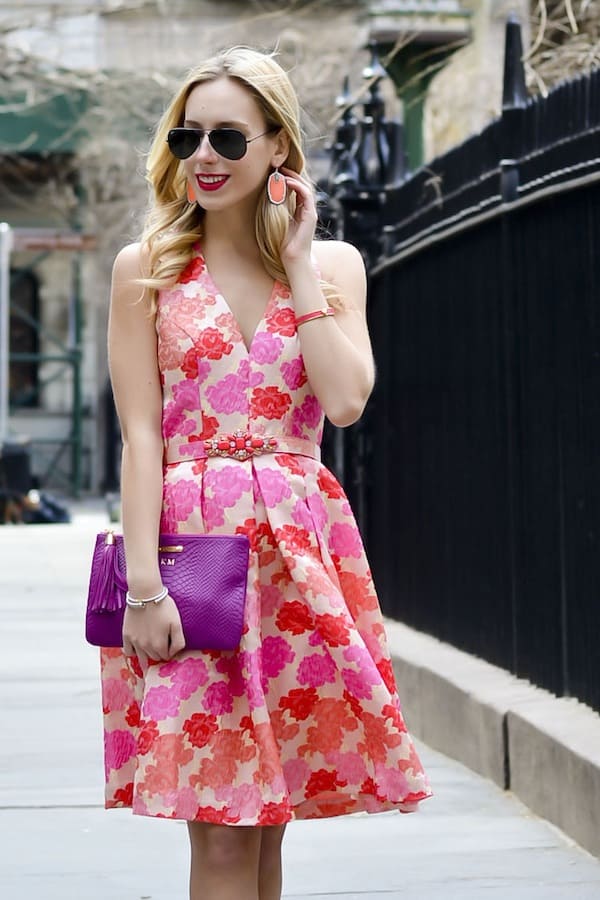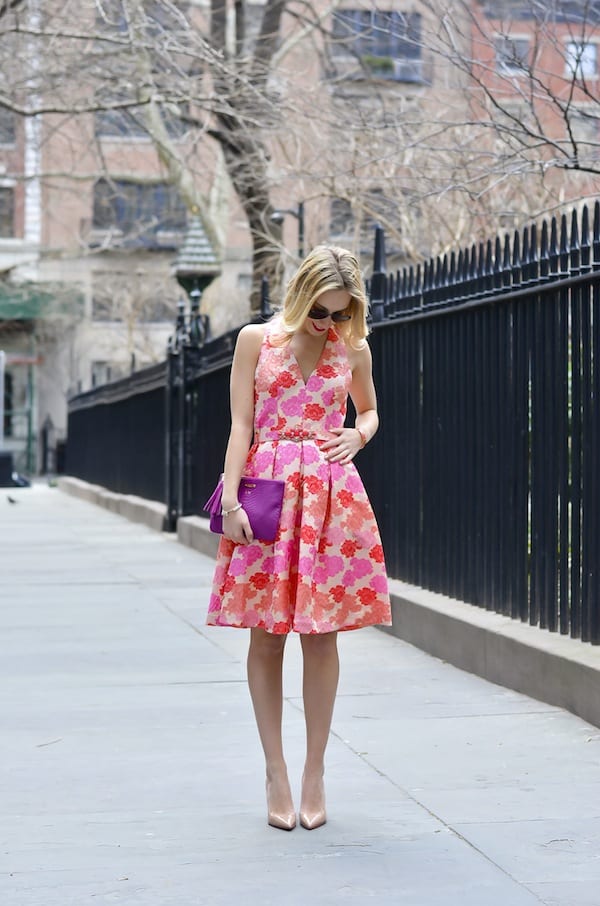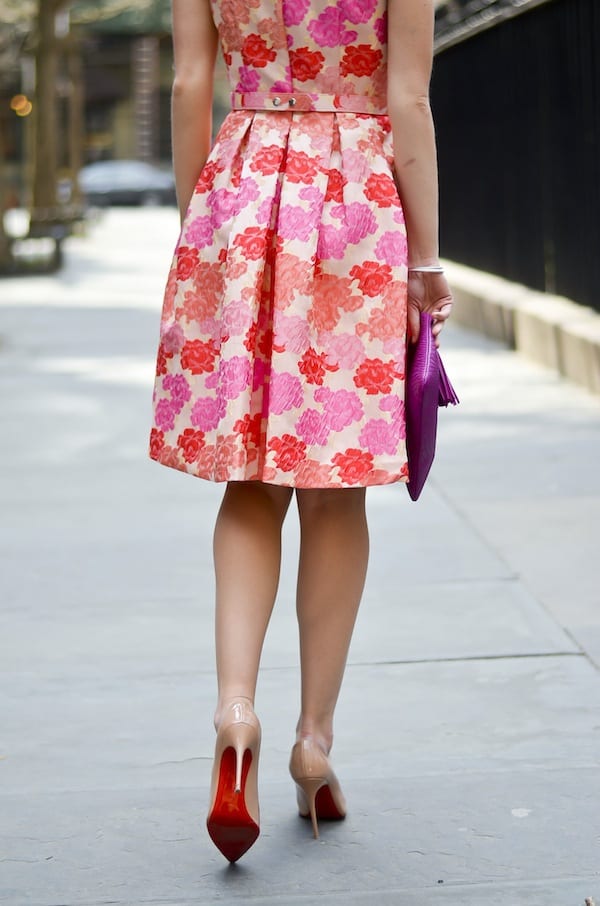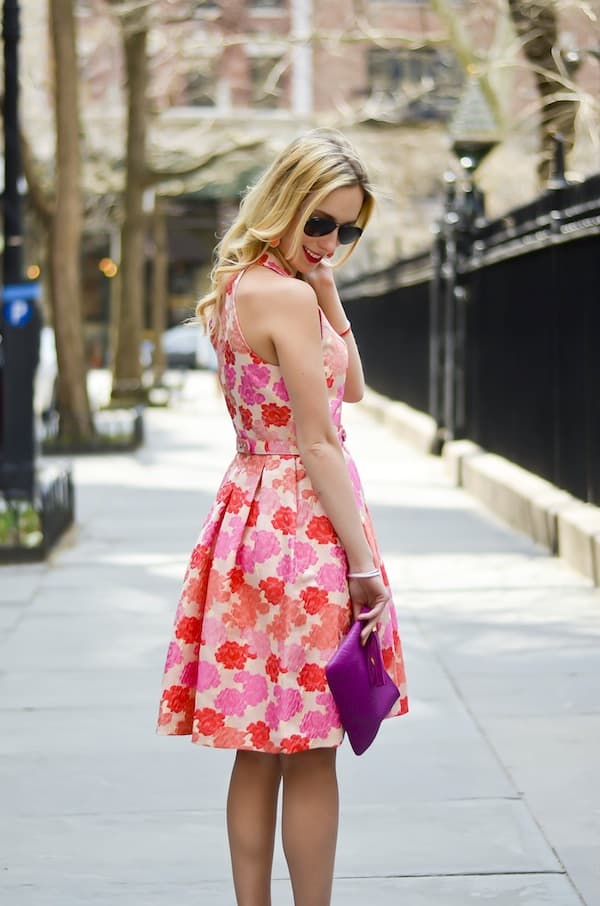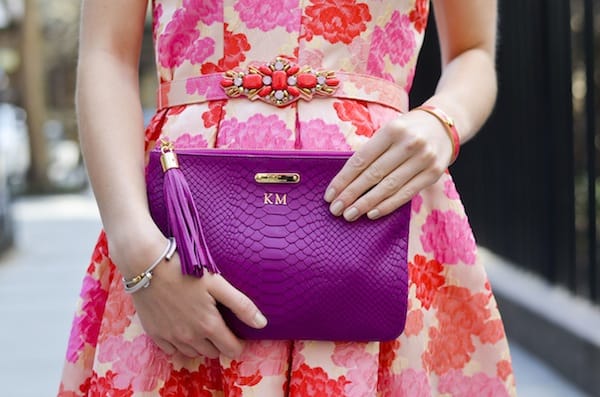 I was wearing…
Eliza J floral dress c/o | Kendra Scott earrings | Magenta clutch | Christian Louboutin pumps | David Yurman bracelets | Pink bracelet | Aviators
I fell in love with this pink floral dress the moment I opened it on Friday after it arrived in the mail. Funny story: my doormen have informed me that our of our entire building (of over 250 apartments) I am currently the one tenant that receives the most packages. They told me that to beat the all-time record I need to receive at least one package per day straight for an entire year. While I love beating records, not sure that's one that I want to win LOL.
But back to this dress. Isn't it a beautiful? I have to stay it's much prettier in person and I think the embellished belt is my favorite touch. I'm going to the Kentucky Derby at the end of the month and I definitely plan on wearing this look to the Friday race (the one associated with pink and breast cancer awareness). If any of you have attended the Kentucky Derby let me know! I've only ever been to one horse race (remember all my great photos from Saratoga?) so I'm incredibly excited to go to the biggest one of all.
[thefeedproducts style='four']


- Katie