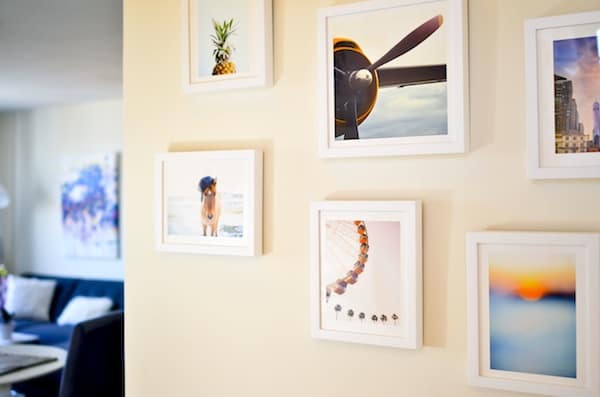 I am so excited to share my gallery wall reveal with Minted! It was one of the last things to come together in our apartment and I love how it turned out. If you haven't checked out Minted then you need to head over to the site ASAP. It's the perfect place to find affordable art and stationary created by independent artists. The best part? You can order any print you like pre-framed!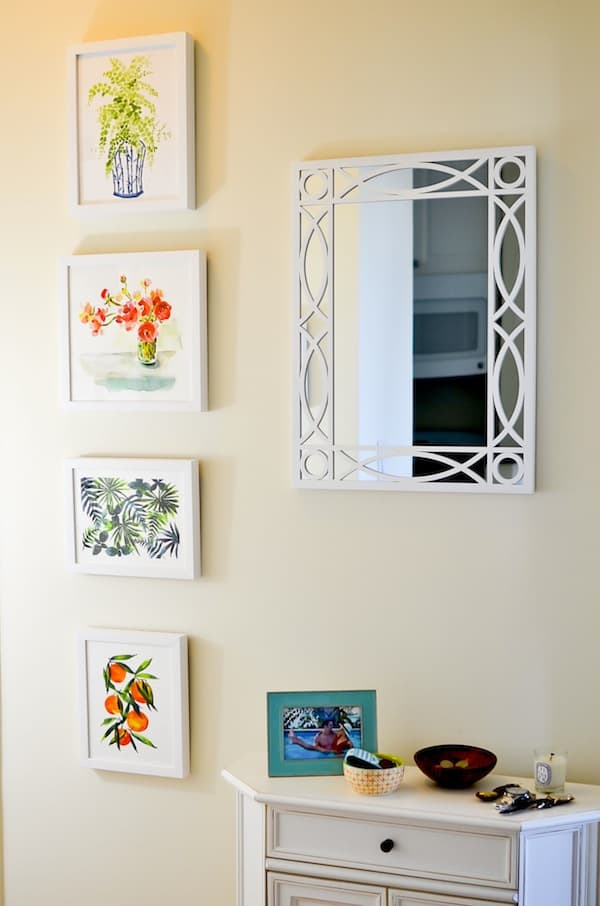 Ginger jar fern print | Minted floral print | Minted rainforest print | Minted tangerine print
Our gallery wall is located in the small hallway outside of our bedroom and bathroom. Instead of using all the prints on one side, we actually stacked these three in a row on the opposite wall.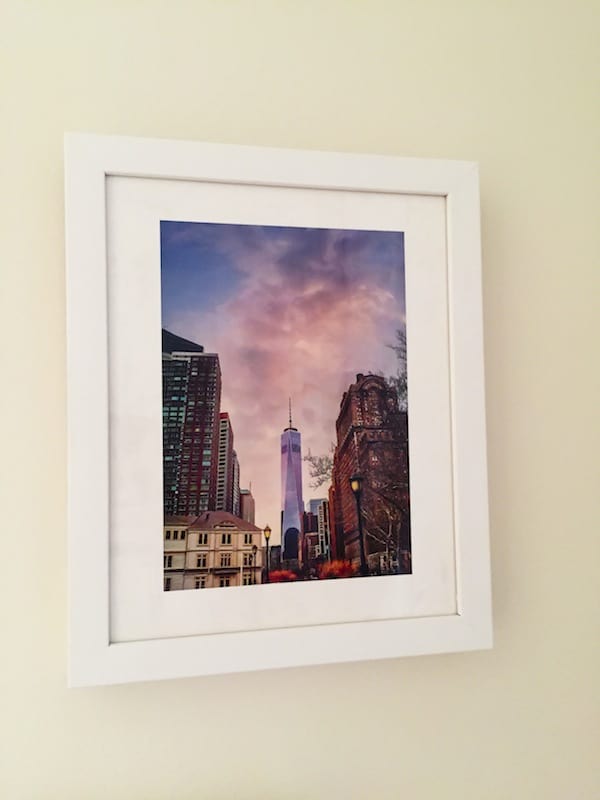 One of my favorite prints is this image of the Freedom Tower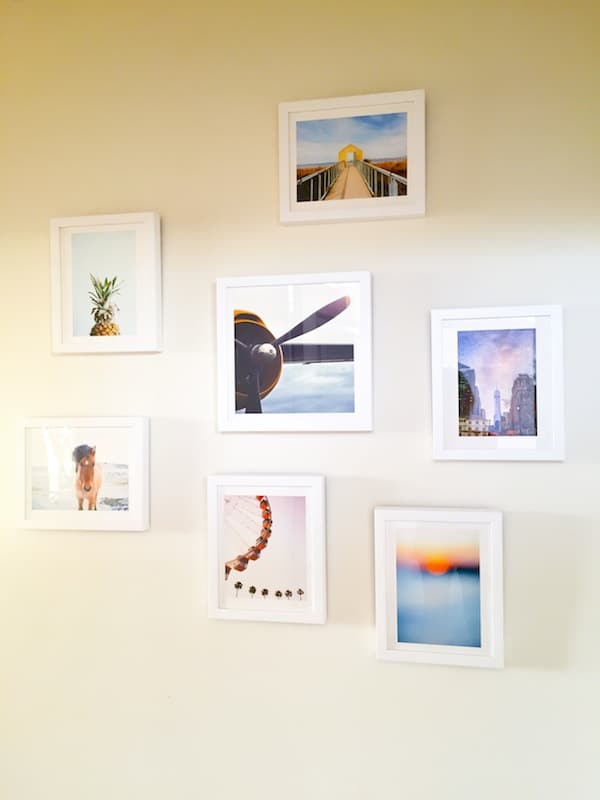 I hope you guys love the final result as much as we do! I tried to choose a mix of photographs that were whimsical and would make me happy anytime I looked at them. we had a gallery wall in our last apartment, but this time I wanted to create one focusing on photographs with a more mature vibe.  It's always tricky when you live with a man to find art and decor that you both love. Luckily Minted has a great selection so it wasn't too hard. Can you imagine if I just ordered a bunch of pink and floral prints? Thinking of Nick's possible reaction cracks me up!
I included links below to all of the prints I chose. Keep in mind that all Minted prints can be ordered in a variety of sizes with multiple frame options, so it's very easy to customize a gallery wall that makes sense for any space.
Do you have a gallery wall in your home? What print do you like the best? Would love to hear your thoughts!

Thank you to Minted for sponsoring this post. 
- Katie