This post is sponsored by eBay.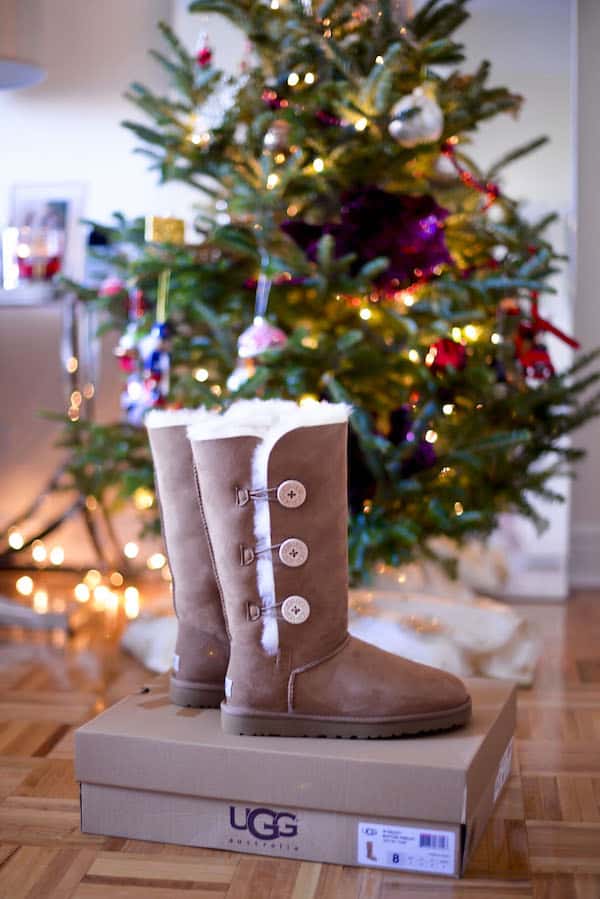 I like to think that the holidays are a time for not only gifting the ones you love, but also treating yourself too. I've recently become much more eBay savvy and just scored myself a pair of new cozy UGG Bailey boots after spotting them at another retailer. I really try to only shop for myself when there is a sale, I'm eligible for a discount or can use reward points. I didn't want to pay full price for these boots so I tried my luck on eBay – yay for success!
UGG Bailey boots retail for $219, but on eBay you can find them for $159 or less. UGG isn't the only popular brand with a ton of offerings marked down on eBay. I saw many other boots from Stuart Weitzman, Sorel, Rag & Bone there too – all for discounted prices.
If you're willing to put in the research, I definitely recommend checking out eBay not only for yourself but also when doing your holiday shopping this year. You can check out my tips for using eBay in this post here!
Find big savings on big wishes with eBay. Save on holiday gifts, and get free shipping on 85 million items.

- Katie