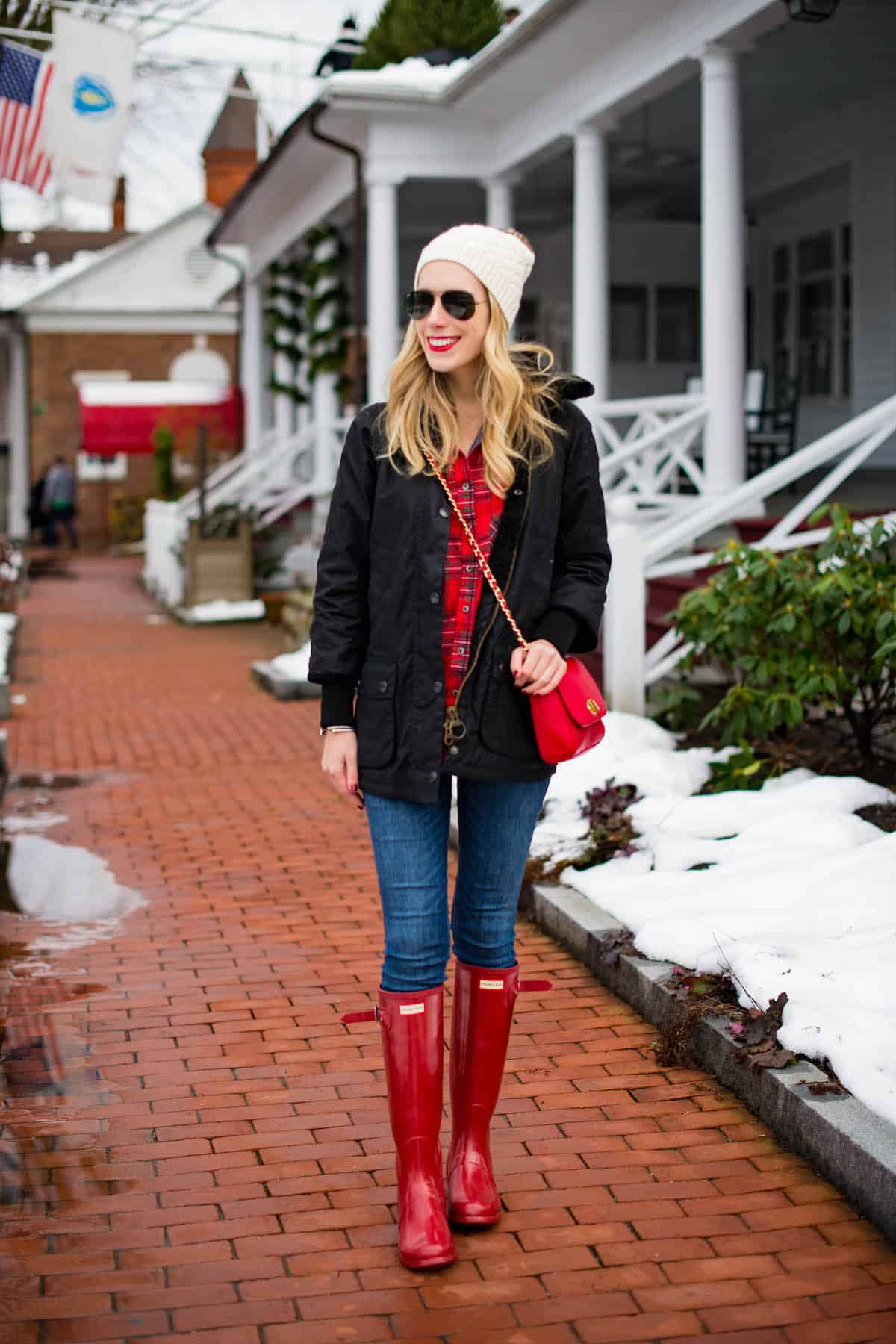 I'm so excited to head back to New England at the end of the week for Christmas with my family. We'll be spending the holiday with my cousins and grandparents in Connecticut, however I'm sure we'll be seeing Nick's family in Massachusetts as well.
This outfit was worn on repeat over Thanksgiving and couldn't have been more perfect for our Berkshires road trip. You can't go wrong with classic tall red hunter boots— these are the best and work well in rain or snow! And how nicely do they look when paired with a Barbour coat and a plaid button down shirt? I might have to be an outfit repeater over Christmas too!
Shop More Winter Boots!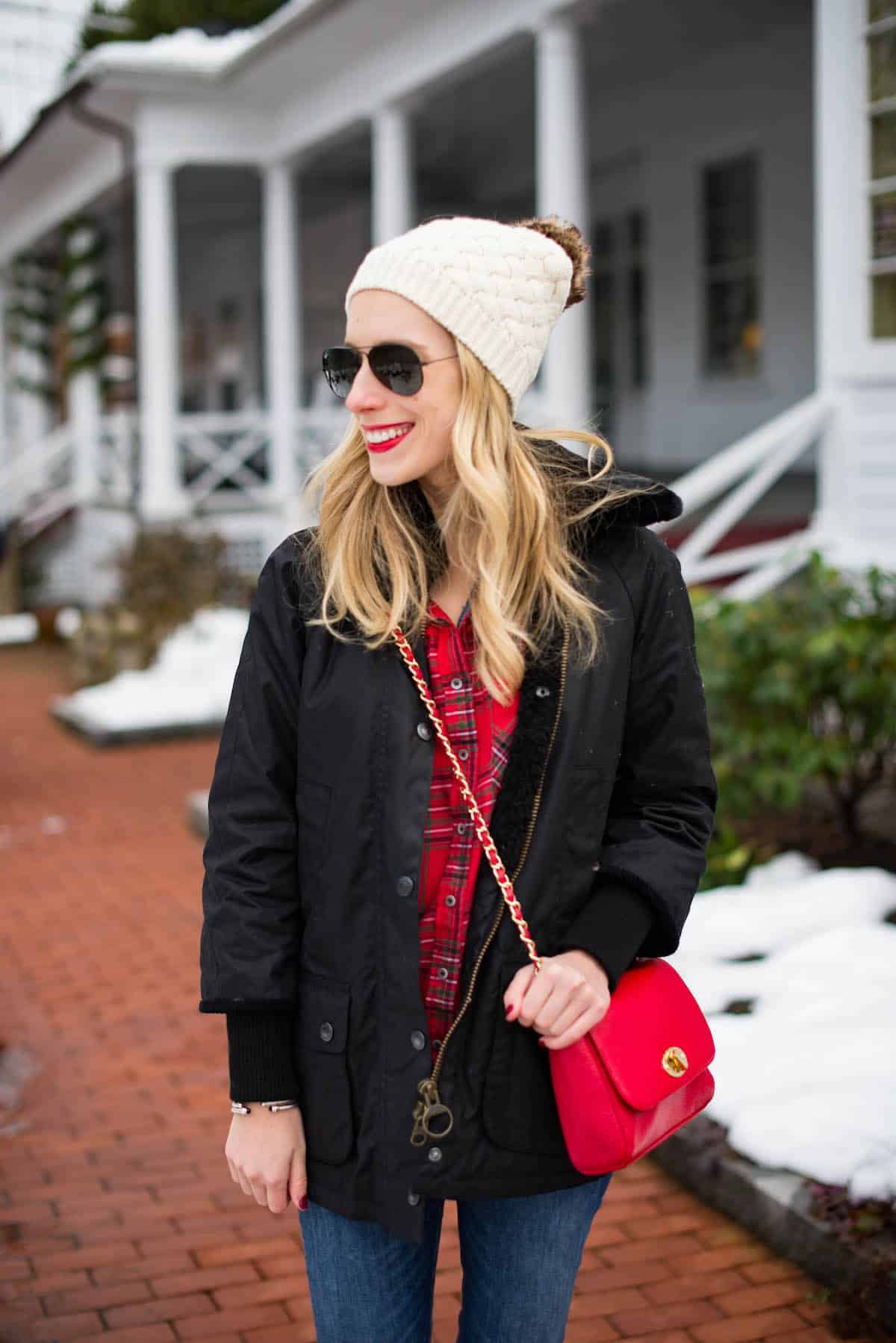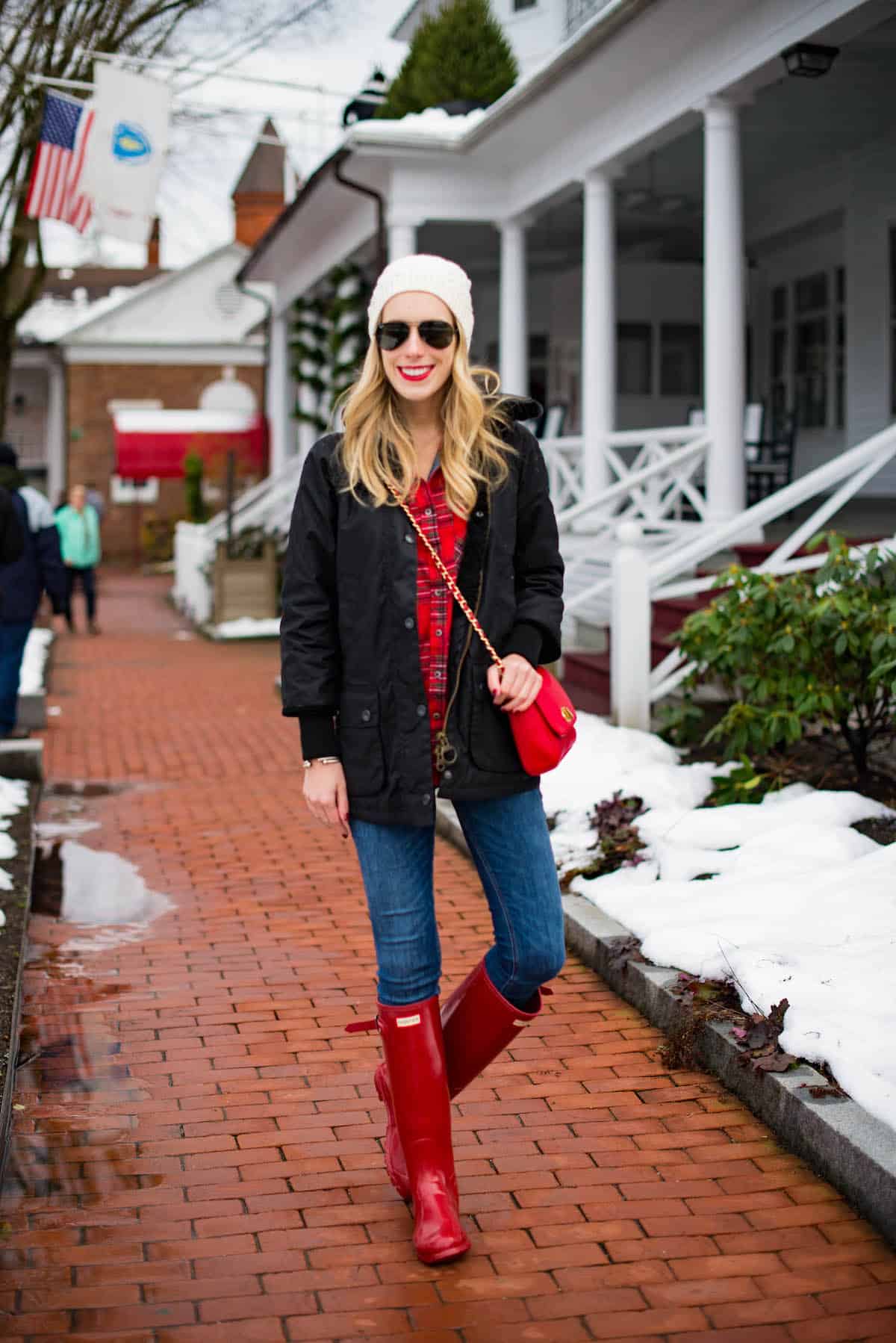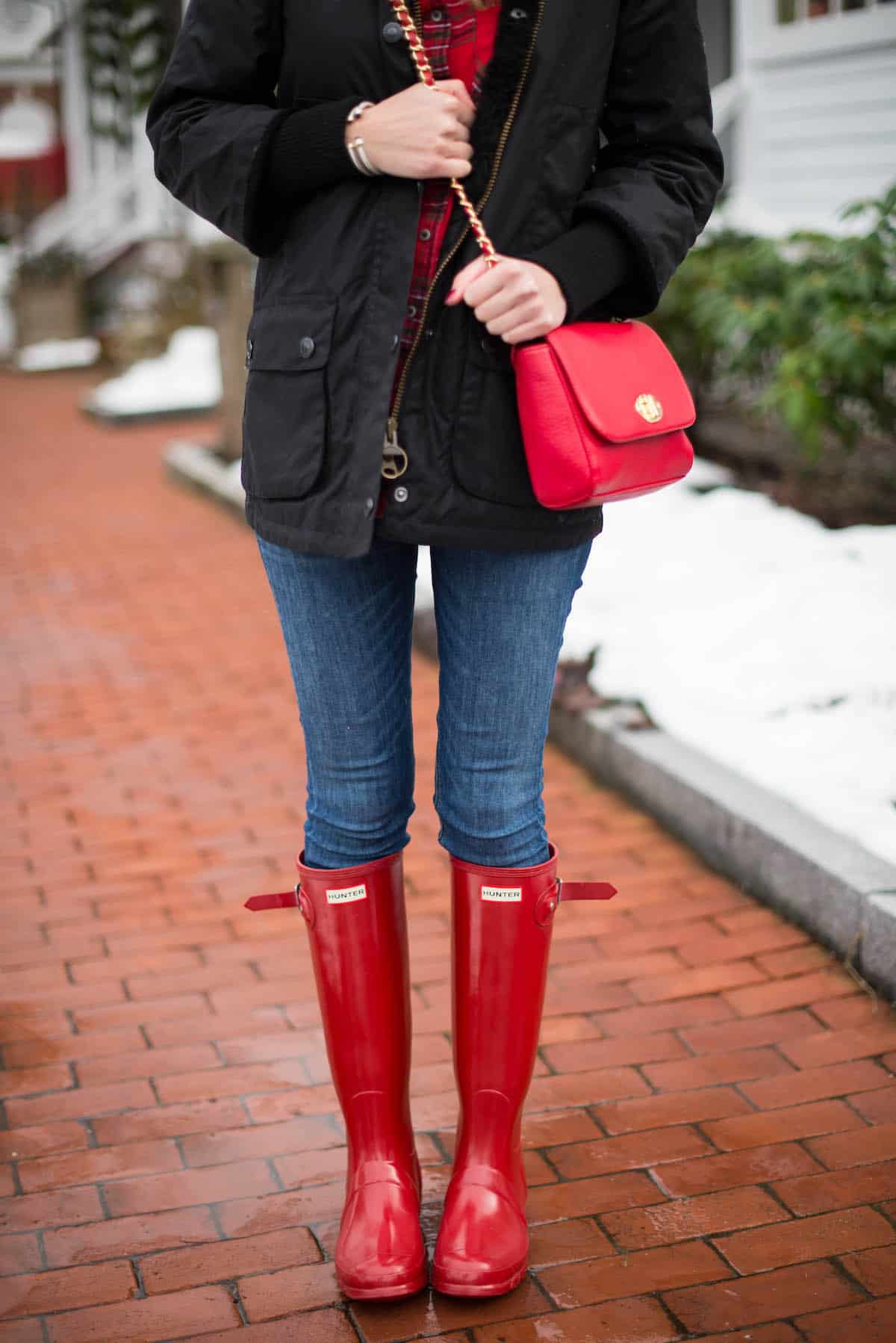 I Was Wearing…
Tall Red Hunter Boots (available in short style too!) | Similar Barbour Coat | Similar Red Crossbody Bag | Plaid Button Down Shirt | Skinny Jeans | Beanie | Aviators | David Yurman Bracelets | Red Lipstick
Over the break I'm excited to detach from city life for a few days and get outside– I'm crossing my fingers that the weather will be good for skiing or perhaps another trip to the Berkshires!
I'm actually really thankful that Nick and I decided not to spend a lot of money on gifts for each other this year. I couldn't help getting him a few small things, but we talked last month and agreed we'd rather put our money towards traveling and the trips we have planned in 2017. It will be nice to just focus on being together and with our families, rather than on presents and material things. It's what Christmas is all about right?  😛
Shop More Winter Boots!


Big thank you to Nordstrom for sponsoring this post!
- Katie