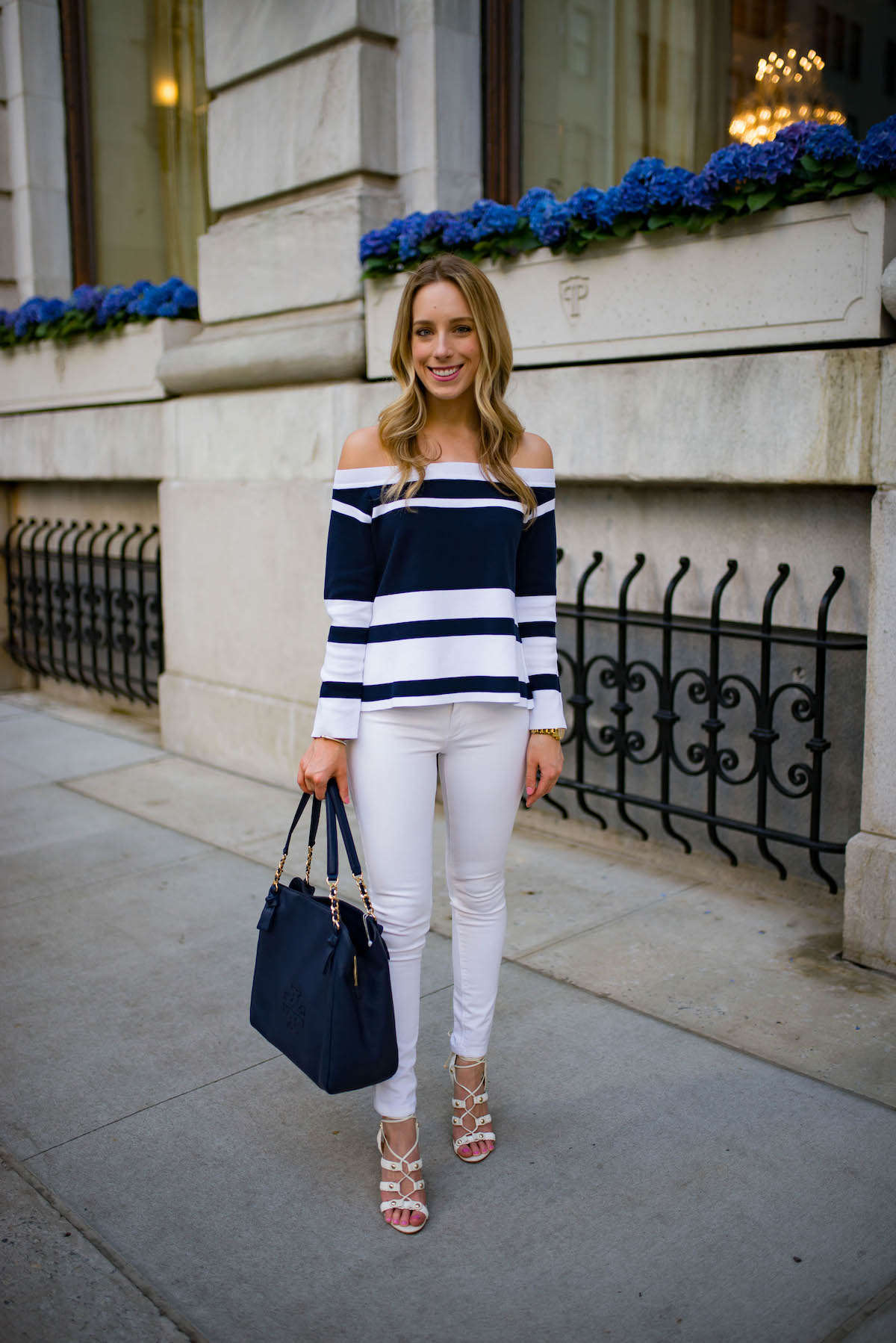 Last week I impulsively met Nick uptown after work for a weekday date night. It was one of those beautiful days where it was sunny and 75– it couldn't have been any nicer out. After meeting him outside his office, we walked over to Central Park for some people watching before heading to get dinner and drinks at the Todd English Food Hall in The Plaza, which has quickly become one of our new favorite spots!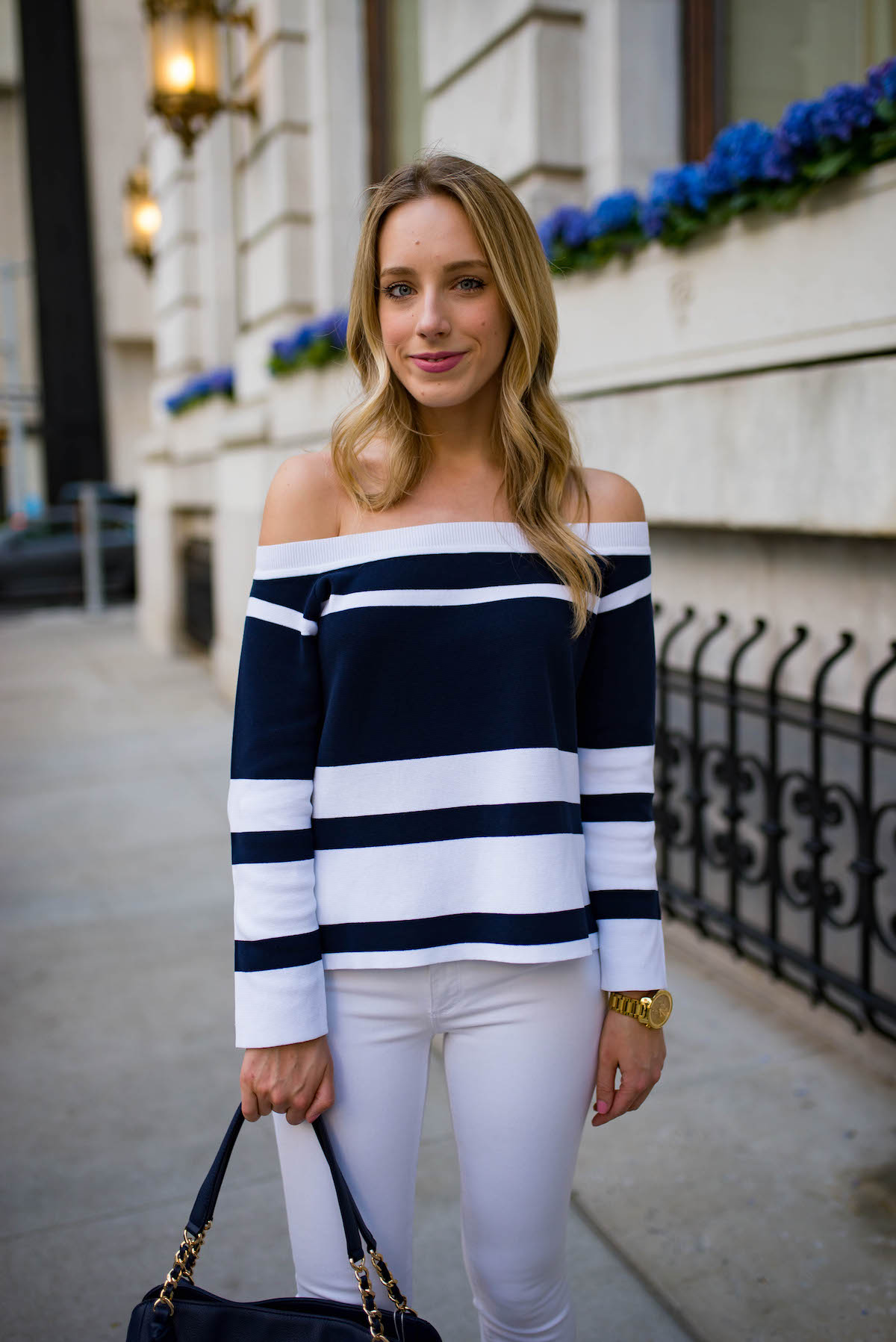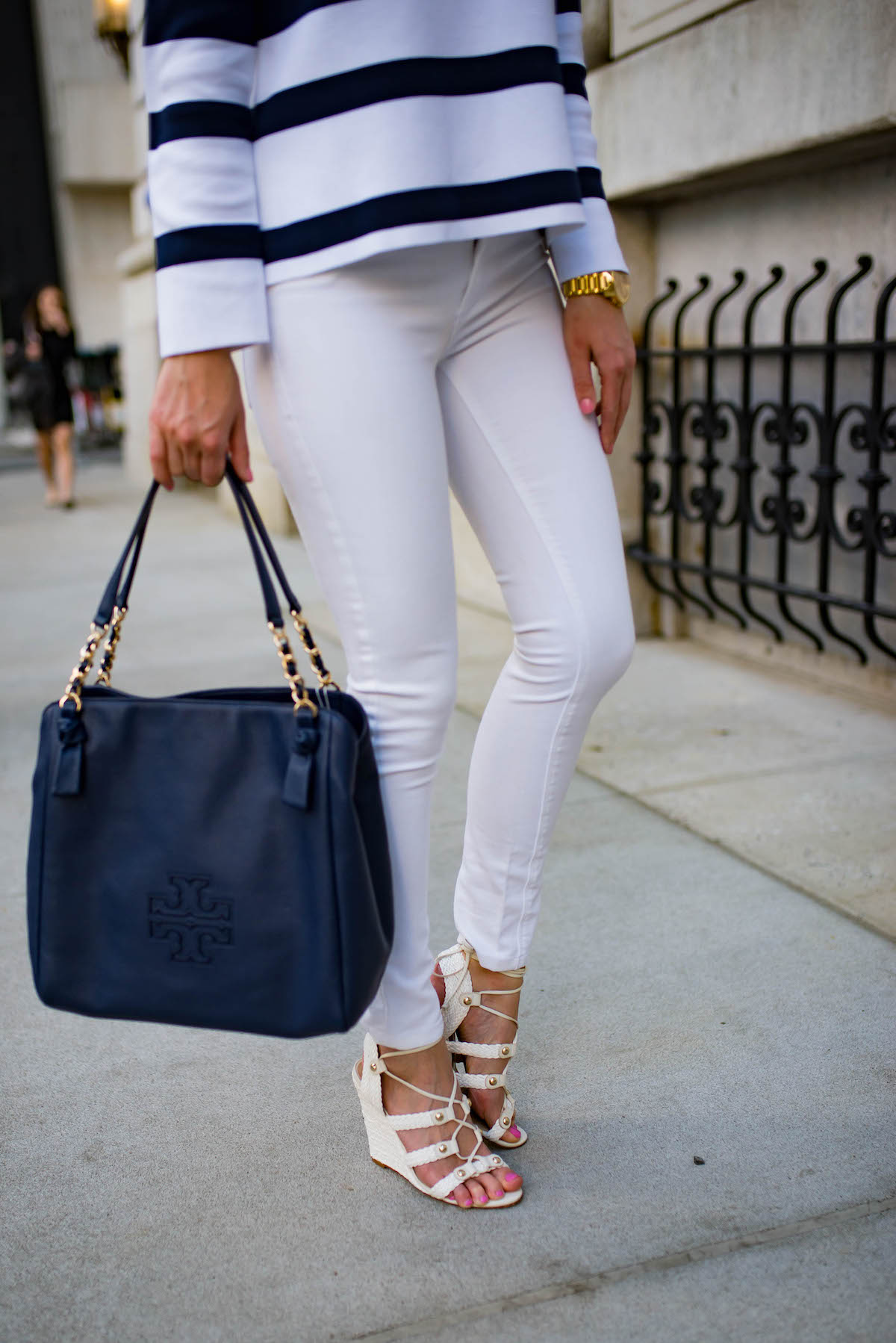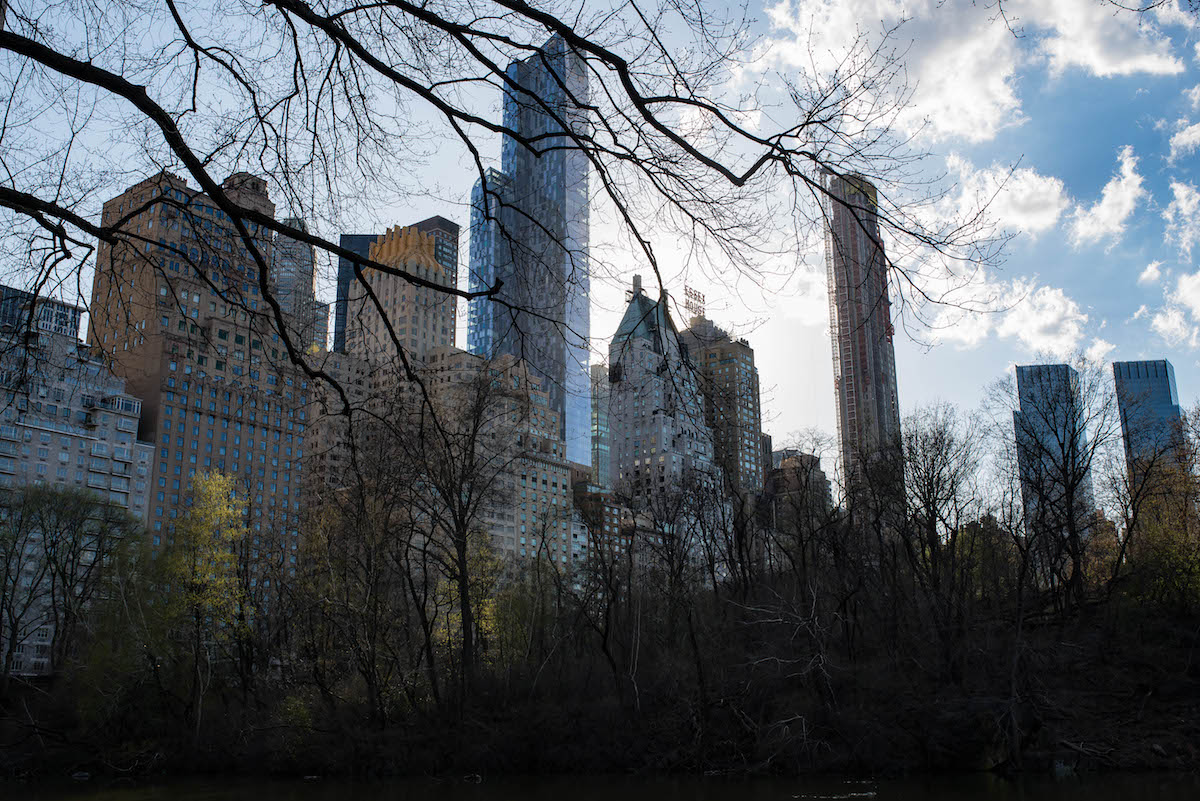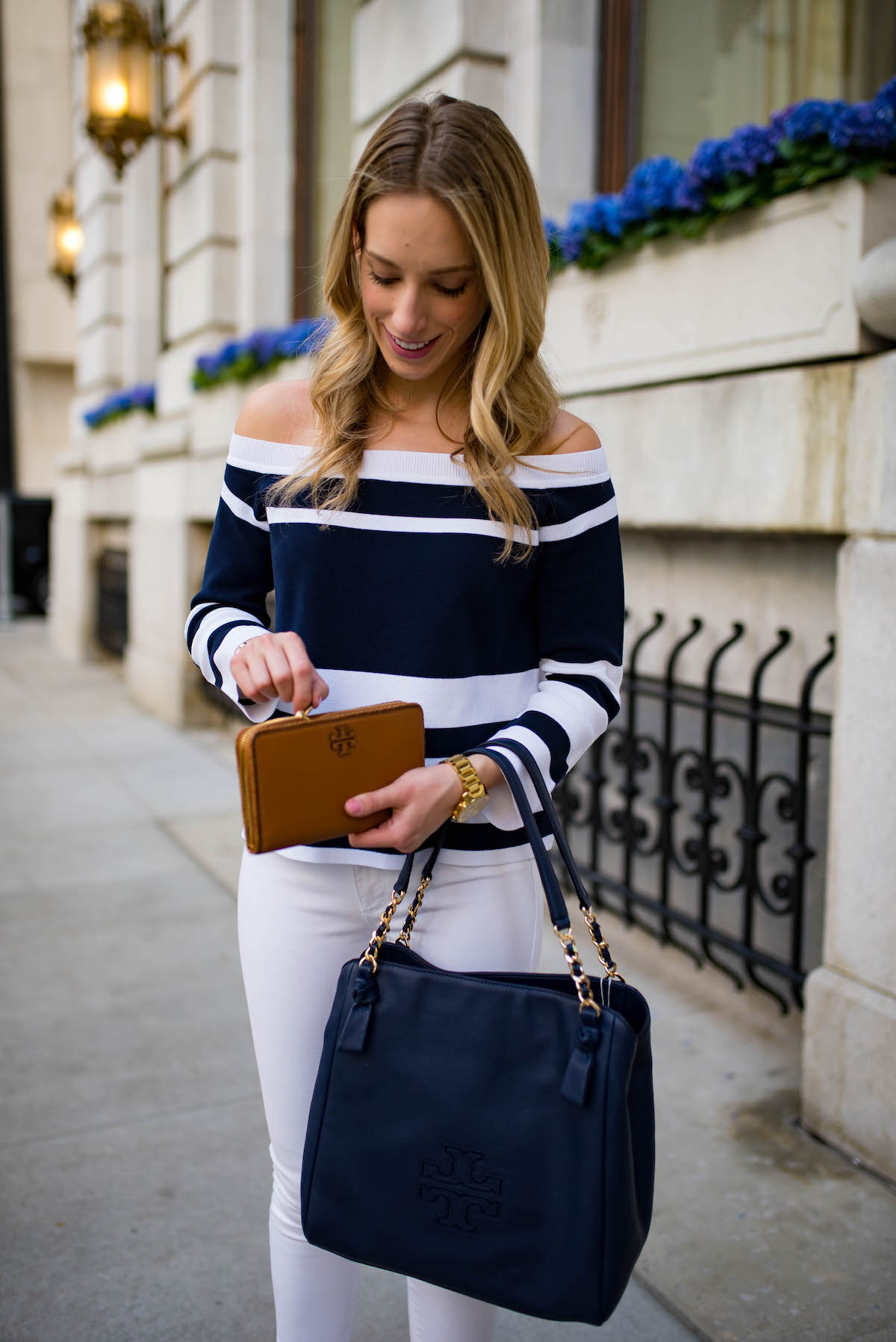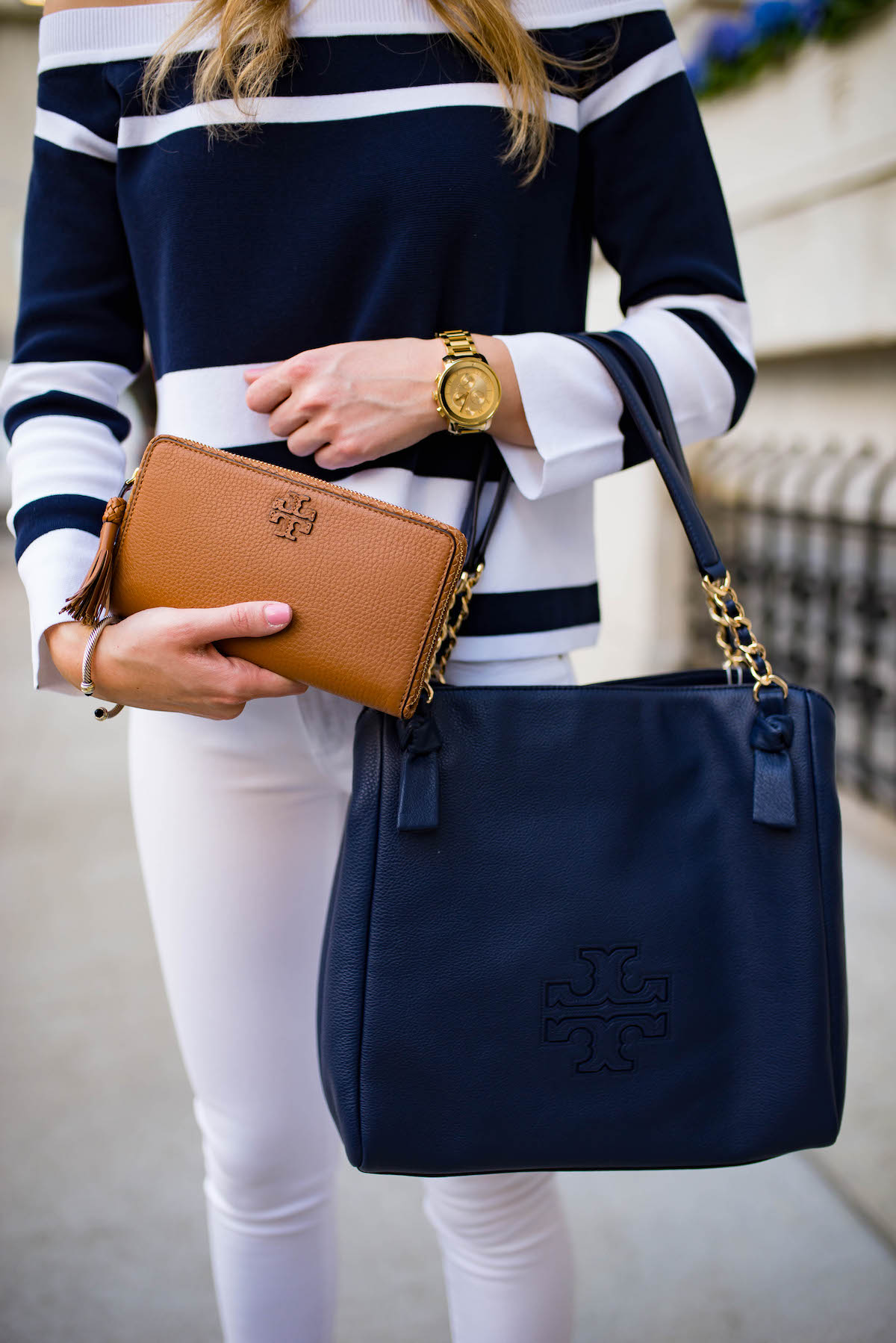 Tory Burch Continental Zip Wallet | Tory Burch Harper Tote
Your girl isn't holding back now that it's officially white jean weather. Hallelujah! It felt amazing being back in one of my favorite classic color combos– navy and white. I used our date as an opportunity to debut two of my latest accessory finds from the Tory Burch spring collection. A leather zip wallet has been on my wishlist for a while now and this spacious hobo-style tote wouldn't stop calling my name.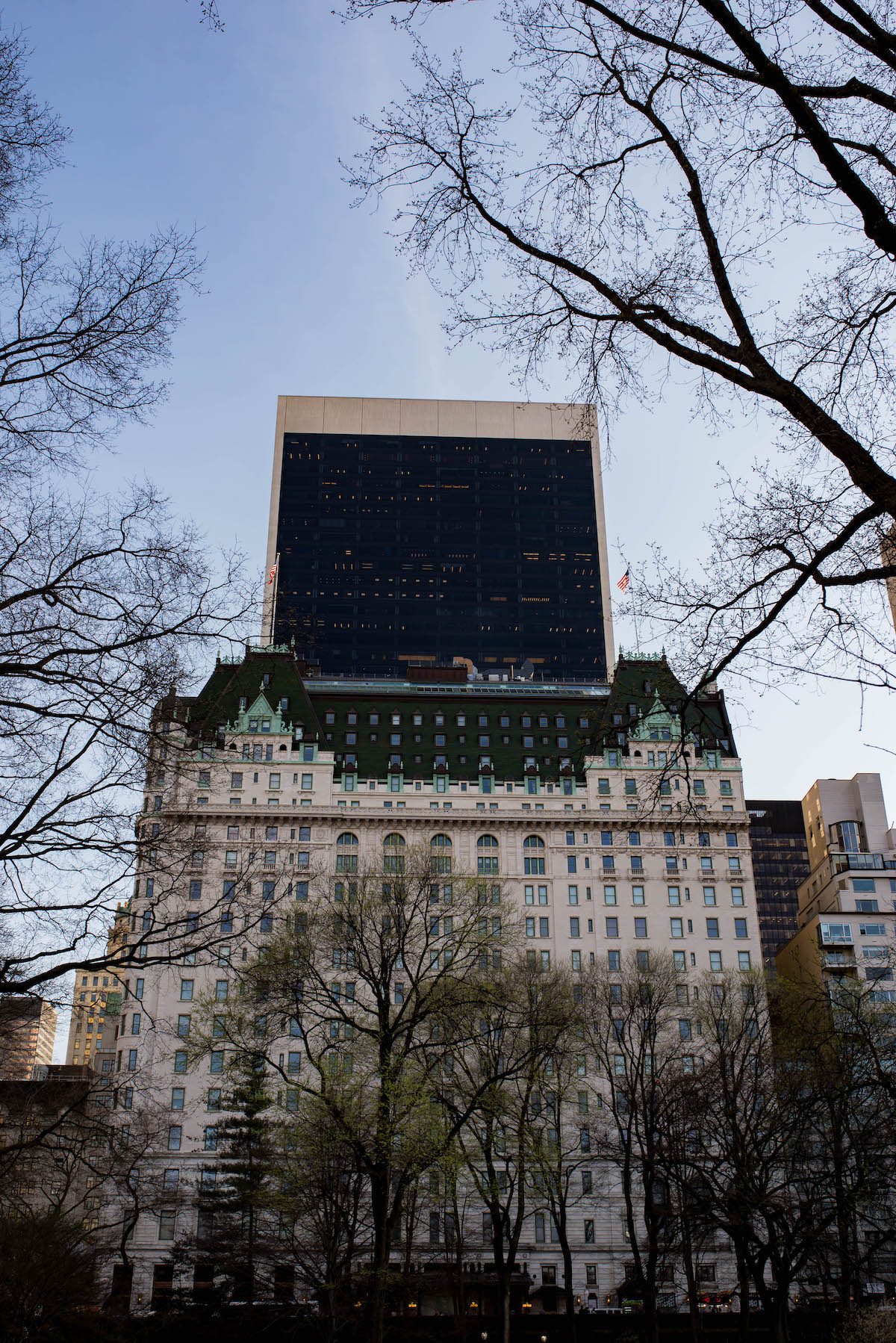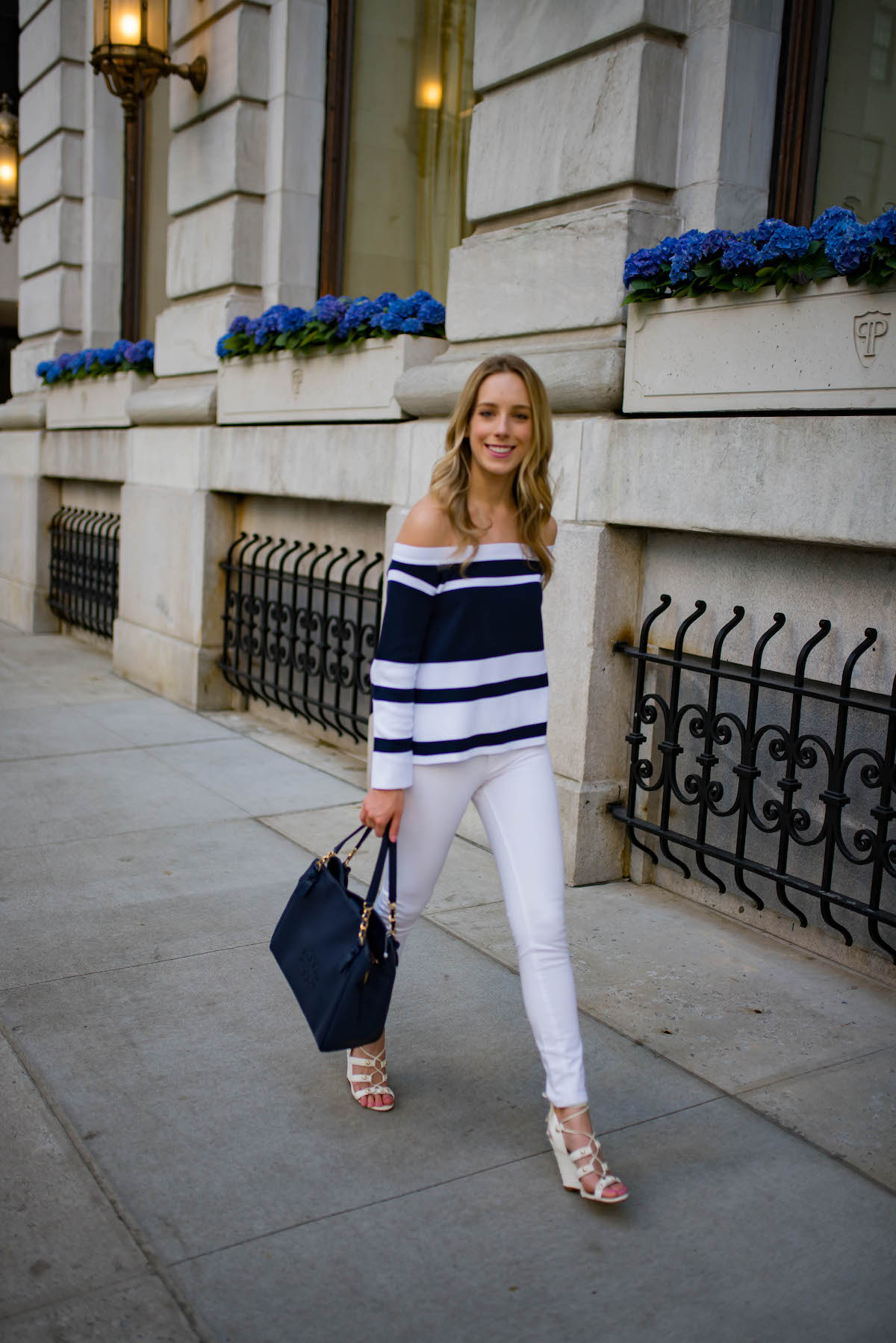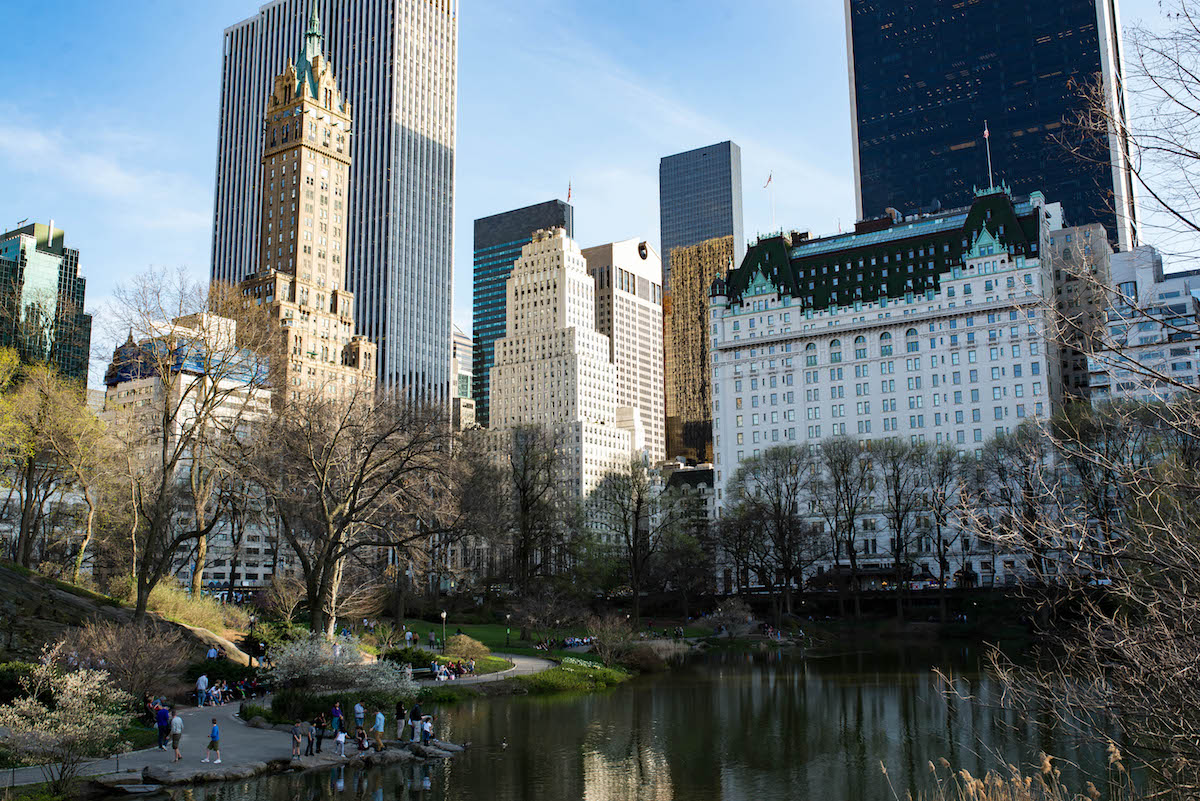 See what I'm talking about? It was a picture perfect night. We snapped this shot on Gapstow Bridge in Central Park!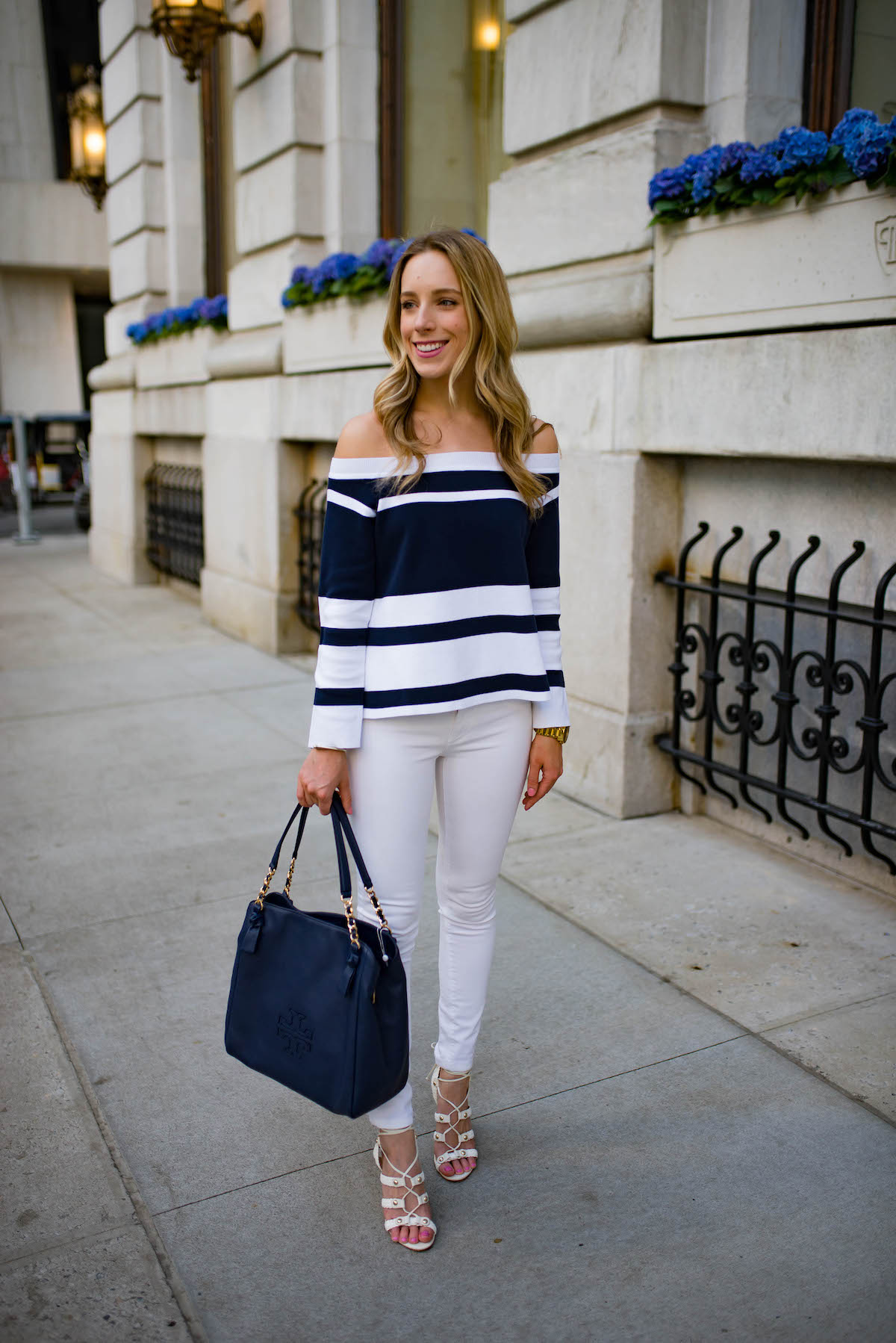 J. Crew Stripe Off The Shoulder Top | White Jeans | Similar Wedges | Similar Gold Watch
Oh this top. Have you seen one that's more "me?" I'm really pumped that J.Crew is now available at Nordstrom. I pretty much only shop online and I'm a Nordies girl through-and-through, so it's always a plus when they start carrying one of my favorite brands. I've been eyeing a lot of cute styles for spring— this dress is everything.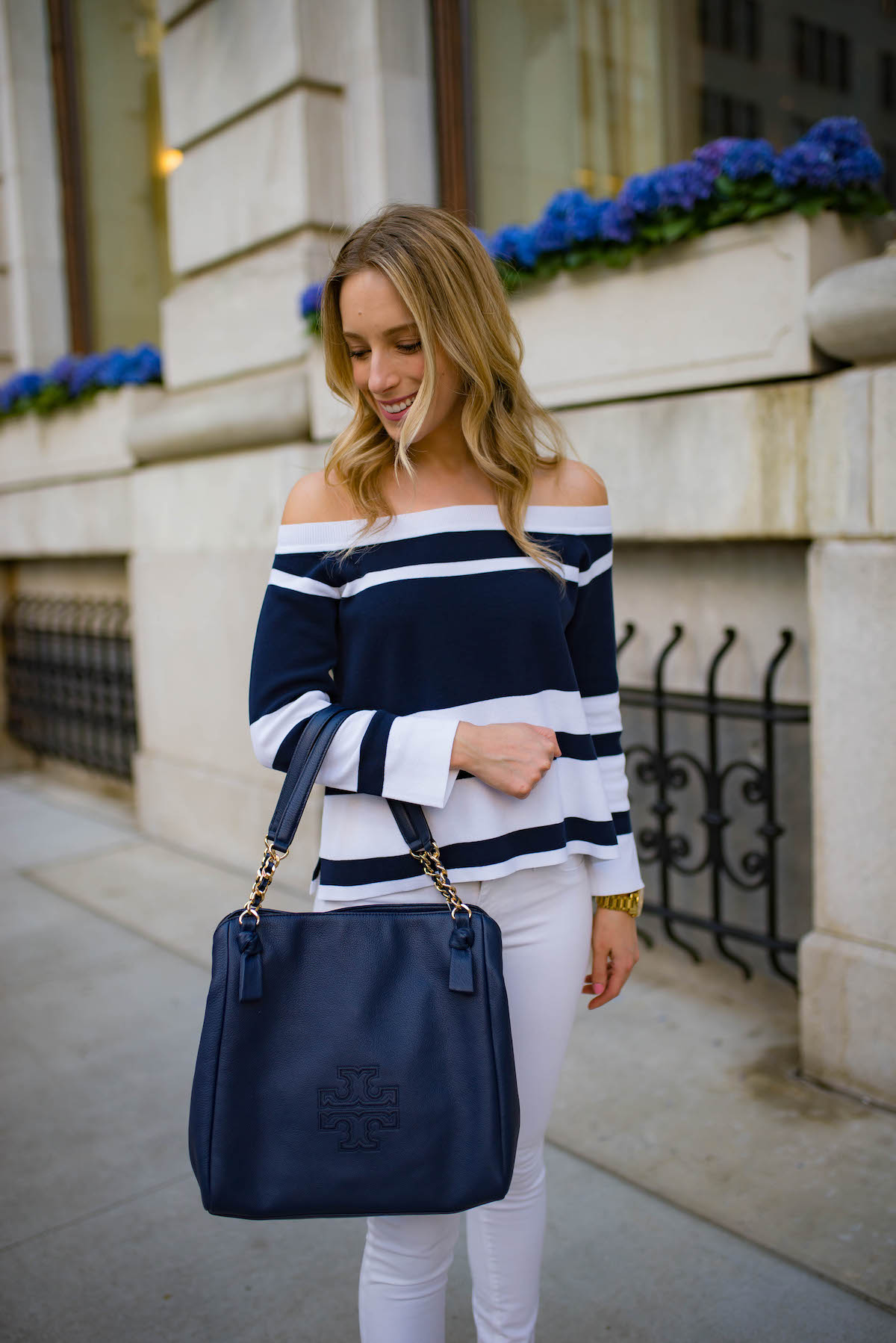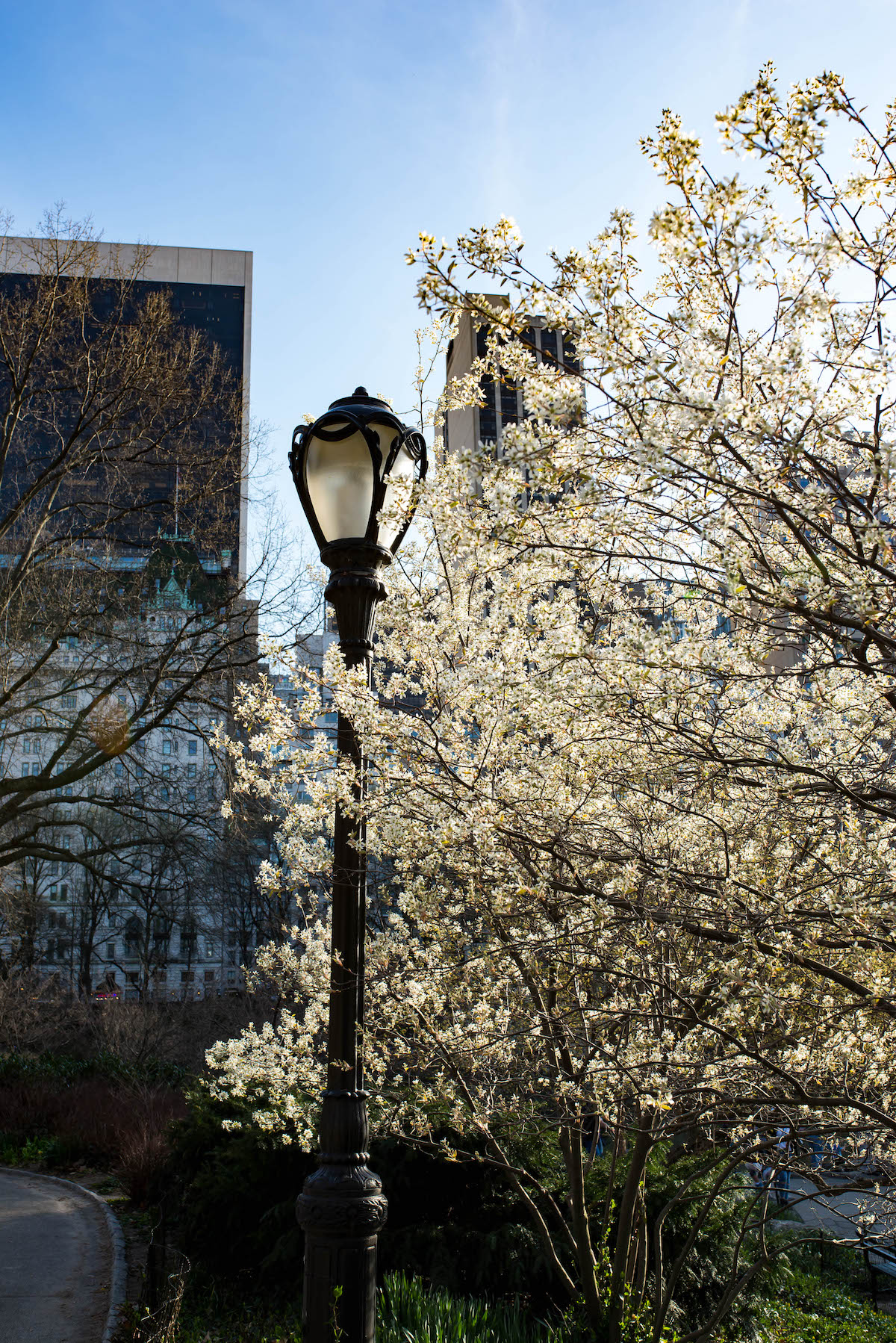 Walking around Central Park was so peaceful. The energy of the city changes once the flowers begin blooming and the foliage turns from brown to green. Living here can at times feel harsh and intimidating. For someone like me who loves bright color and whose mood is affected by sunlight, I sometimes find myself feeling demotivated after too many cloudy days surrounded by a spectrum of grey concrete. Lately I've been trying to get out as much as possible and really soak up the changes happening right out my door. Spring may just be my new favorite season!
Big thank you to Nordstrom for sponsoring this post!
- Katie