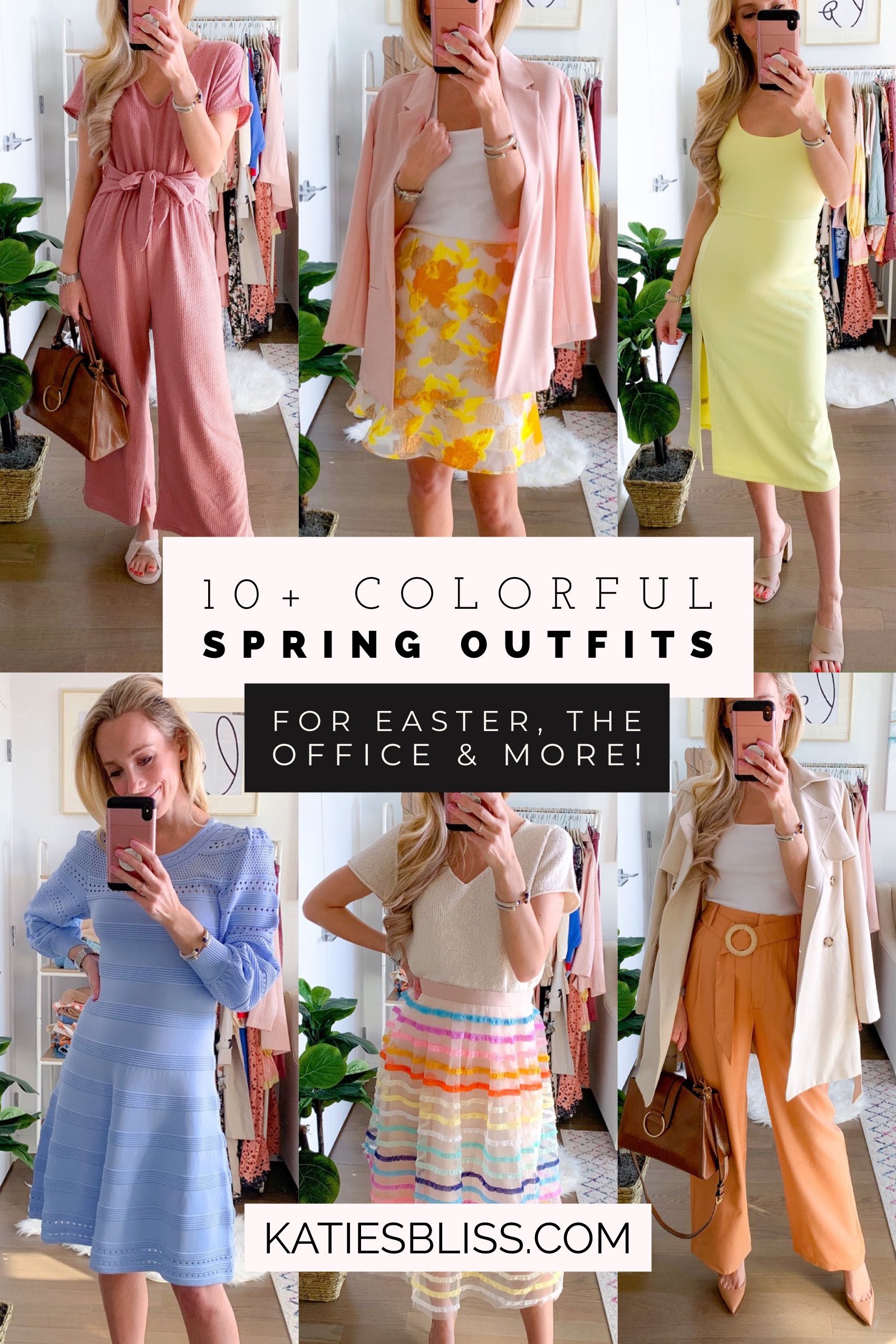 I'm feeling hopeful that permanent spring weather is just around the corner thanks to daylight savings time and the 60+ degree temperatures we've been blessed with this week. Fingers crossed!!! Either way I know I'm going to find myself in nice weather soon, because on Sunday I'm heading to Palm Beach for a quick girls' trip. This will be my second trip there (I went with the Lilly Pulitzer team 2 years ago!) and I CAN'T WAIT.
I've been ordering up a storm of colorful dresses and skirts the last two weeks (can you tell I'm excited for Florida?) and wanted to share some of my finds. Many of these looks would be great options for Easter, spring weddings, baby showers– list goes on! I also included a few comfy things too, because you know me, I love my casual cozies 🙂
PS I sized up to a size Small in each of these dresses and bottoms to accommodate my growing bump!
10+ Colorful Spring Outfit Ideas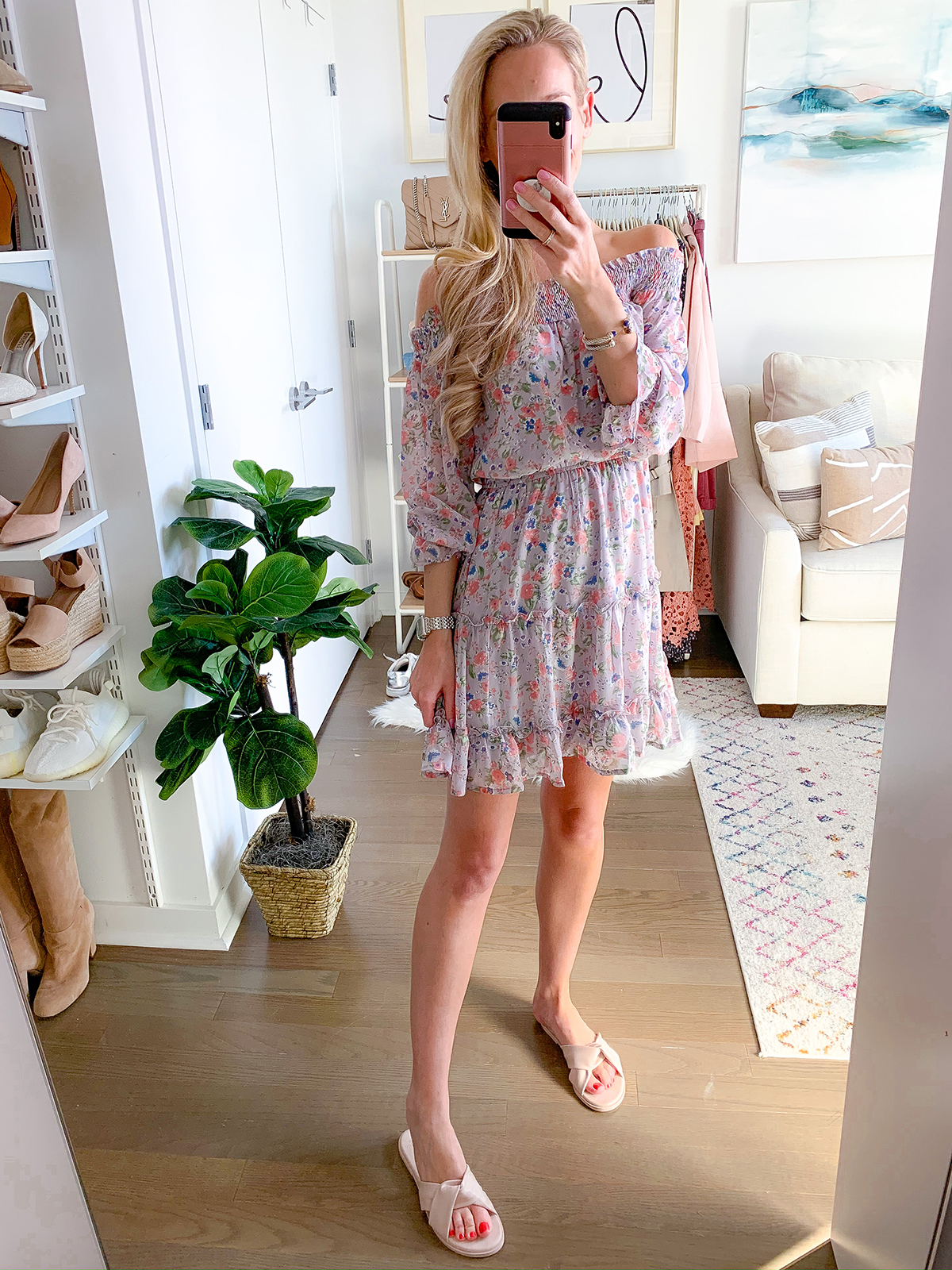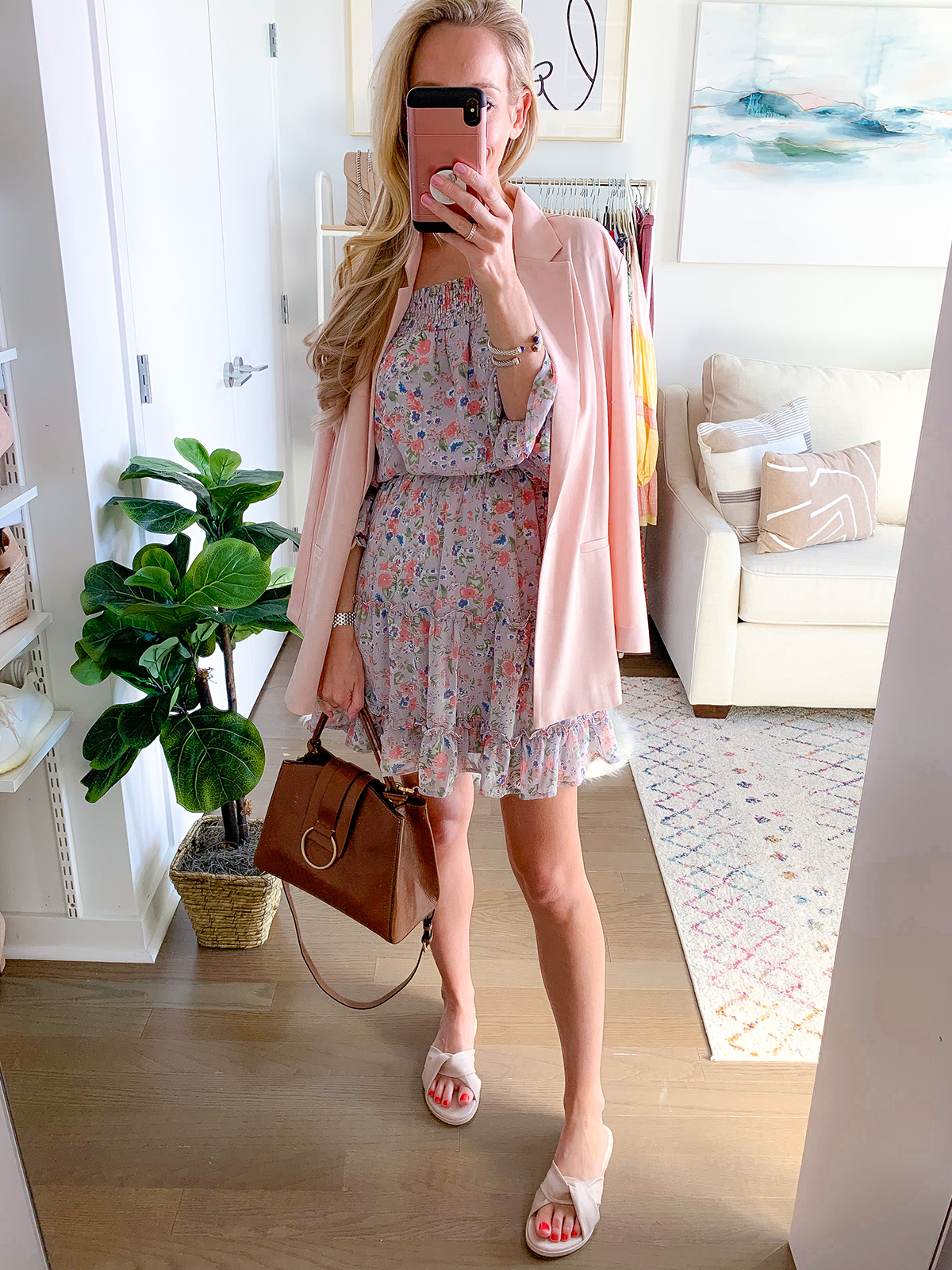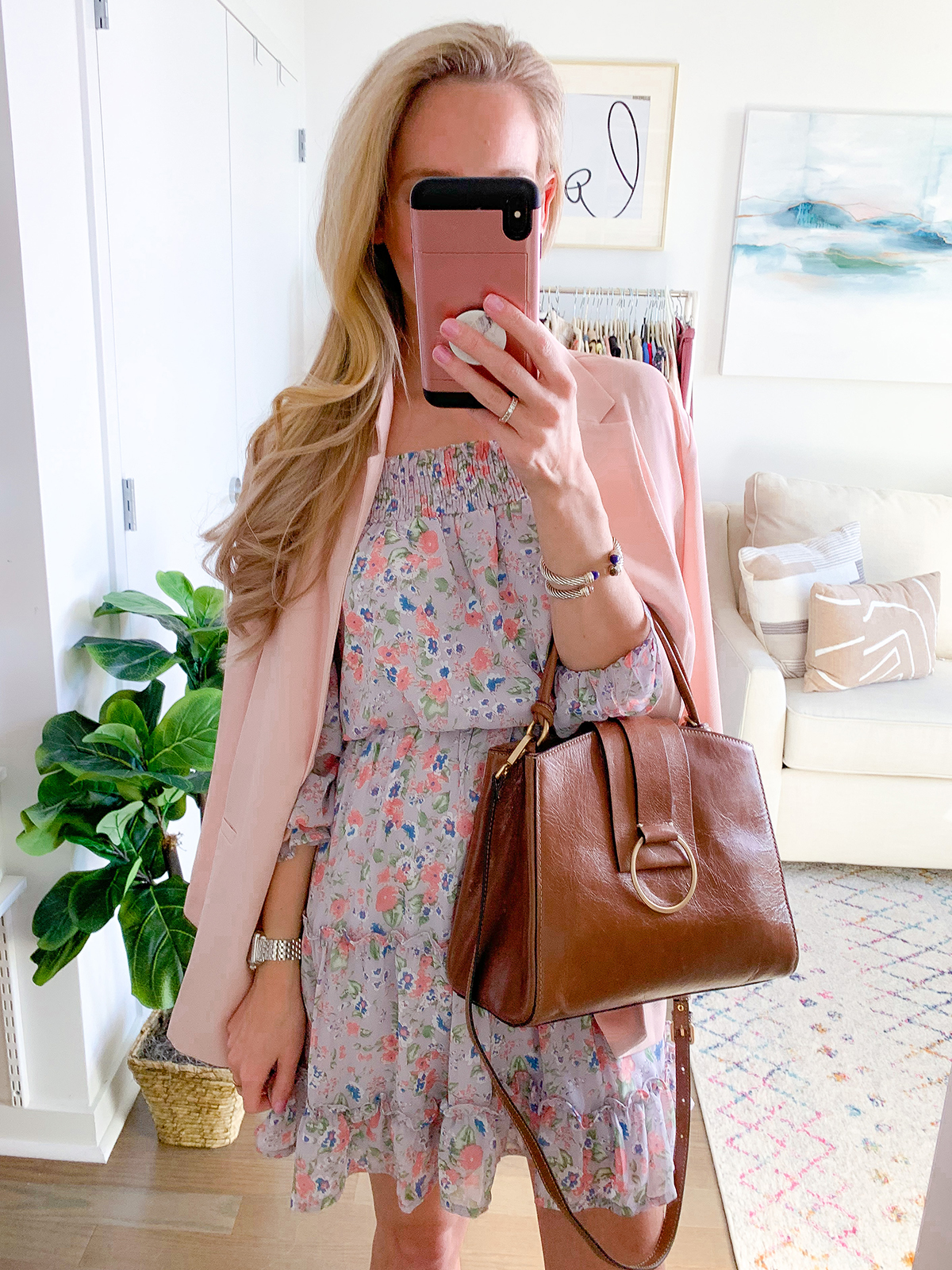 OUTFIT DETAILS // Off the Shoulder Floral Dress | Leather Tote | Pink Blazer | Pink Knotted Sandals | Watch | David Yurman Bracelets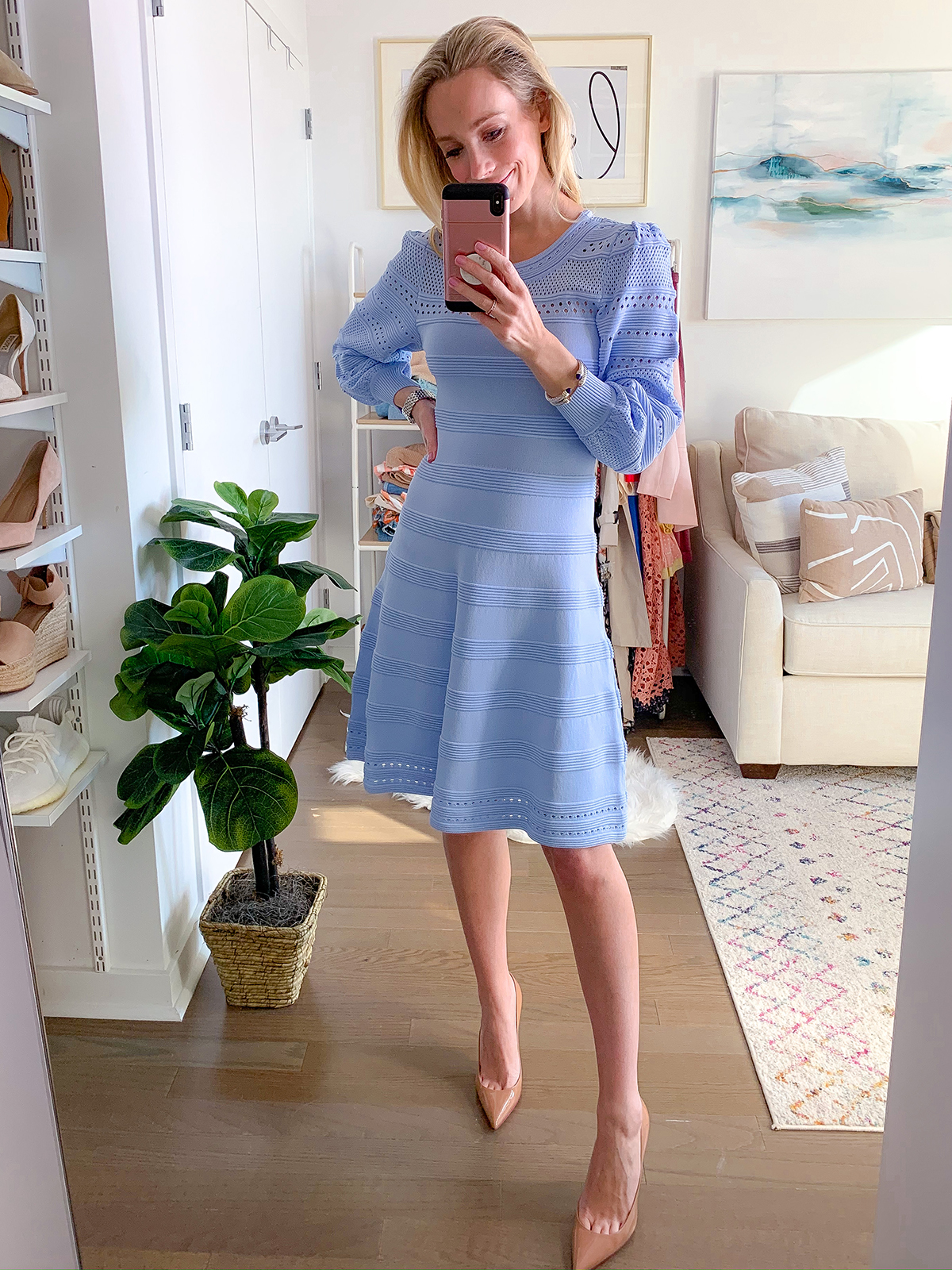 OUTFIT DETAILS // Blue Sweater Dress | Nude Heels (affordable version) | Watch | David Yurman Bracelets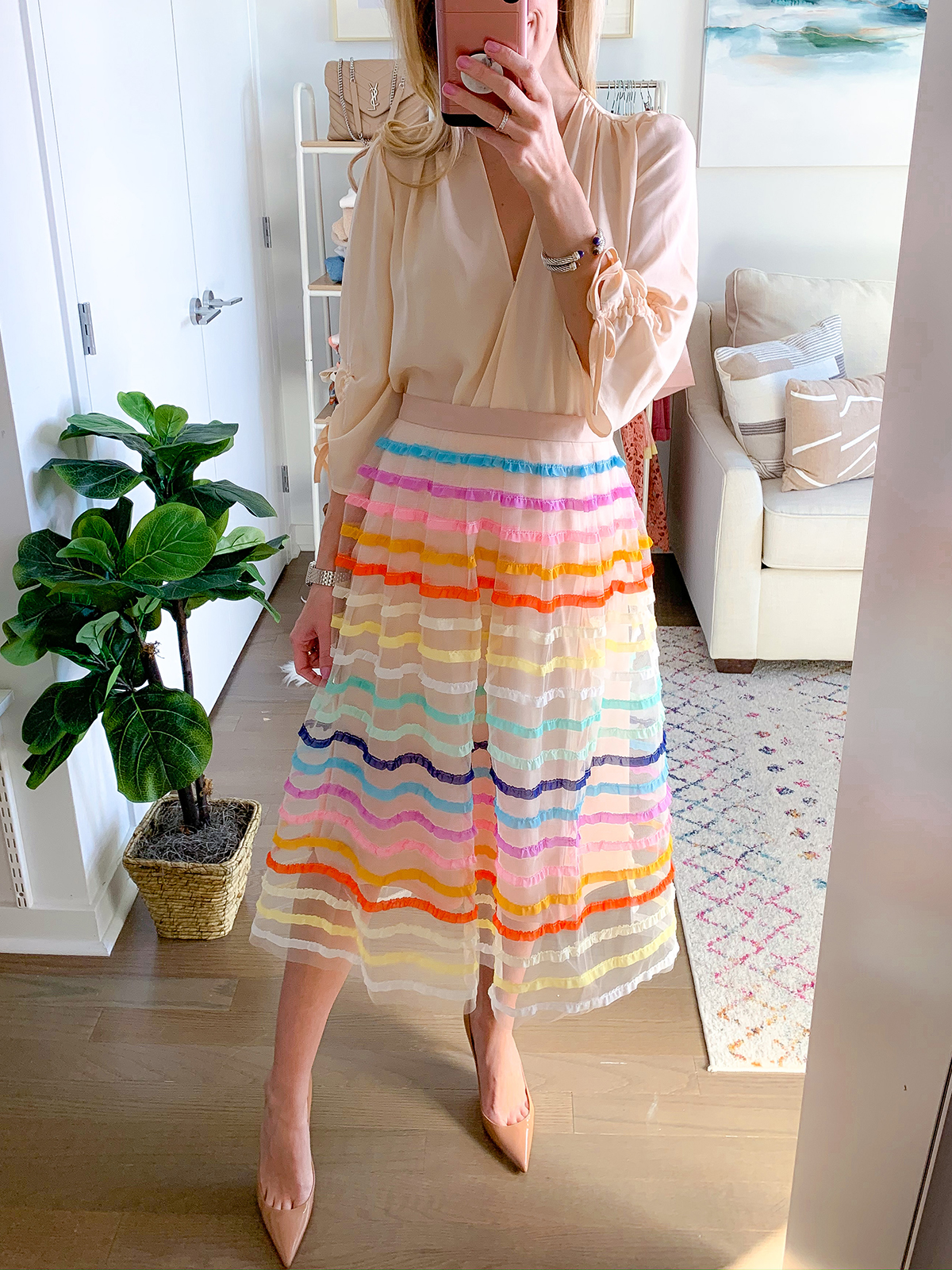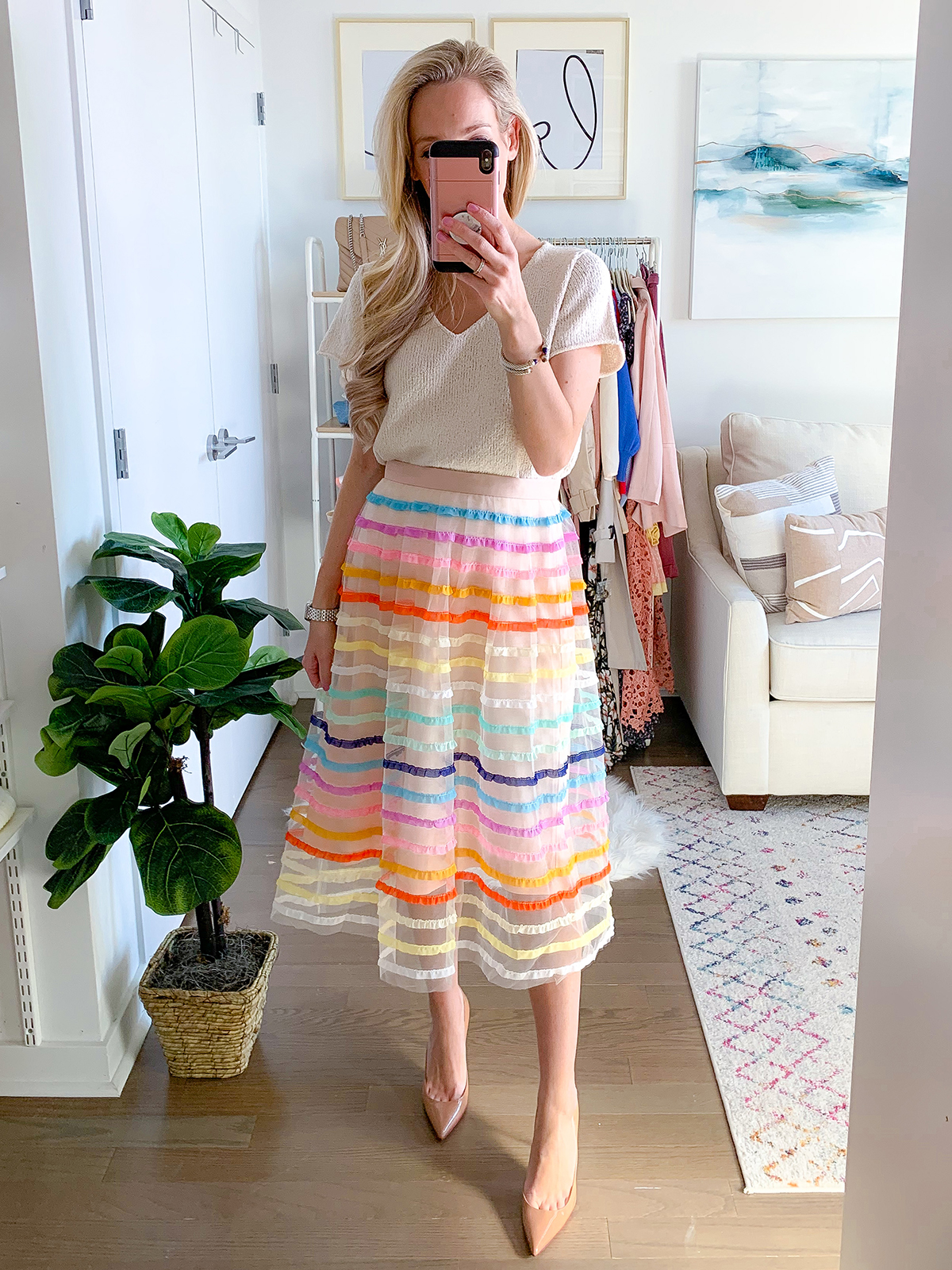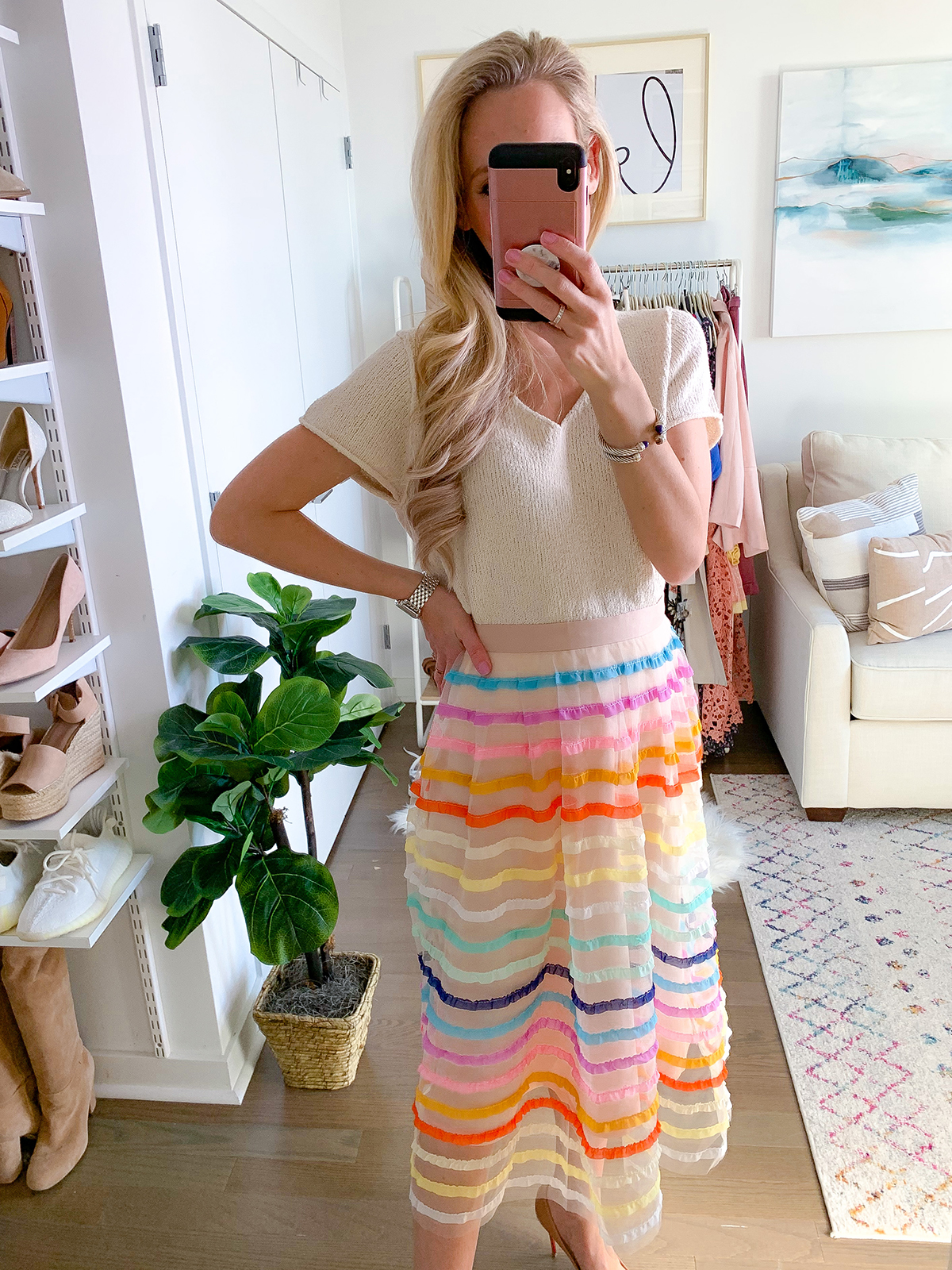 OUTFIT DETAILS // Long Sleeve Wrap Top | Short Sleeve Sweater | Tulle Midi Skirt | Nude Heels (affordable version) | Watch | David Yurman Bracelets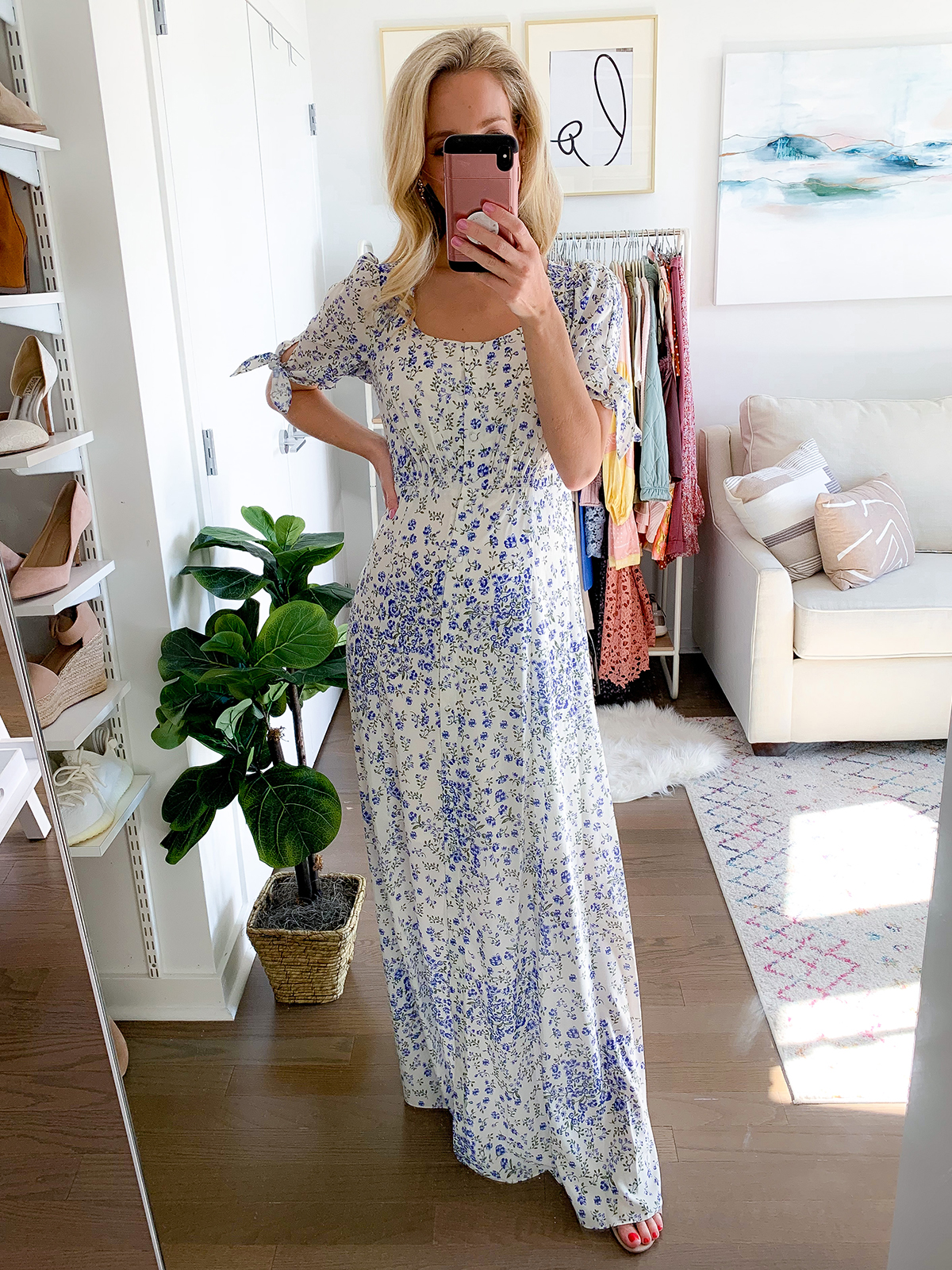 OUTFIT DETAILS // Blue Floral Maxi Dress | Statement Earrings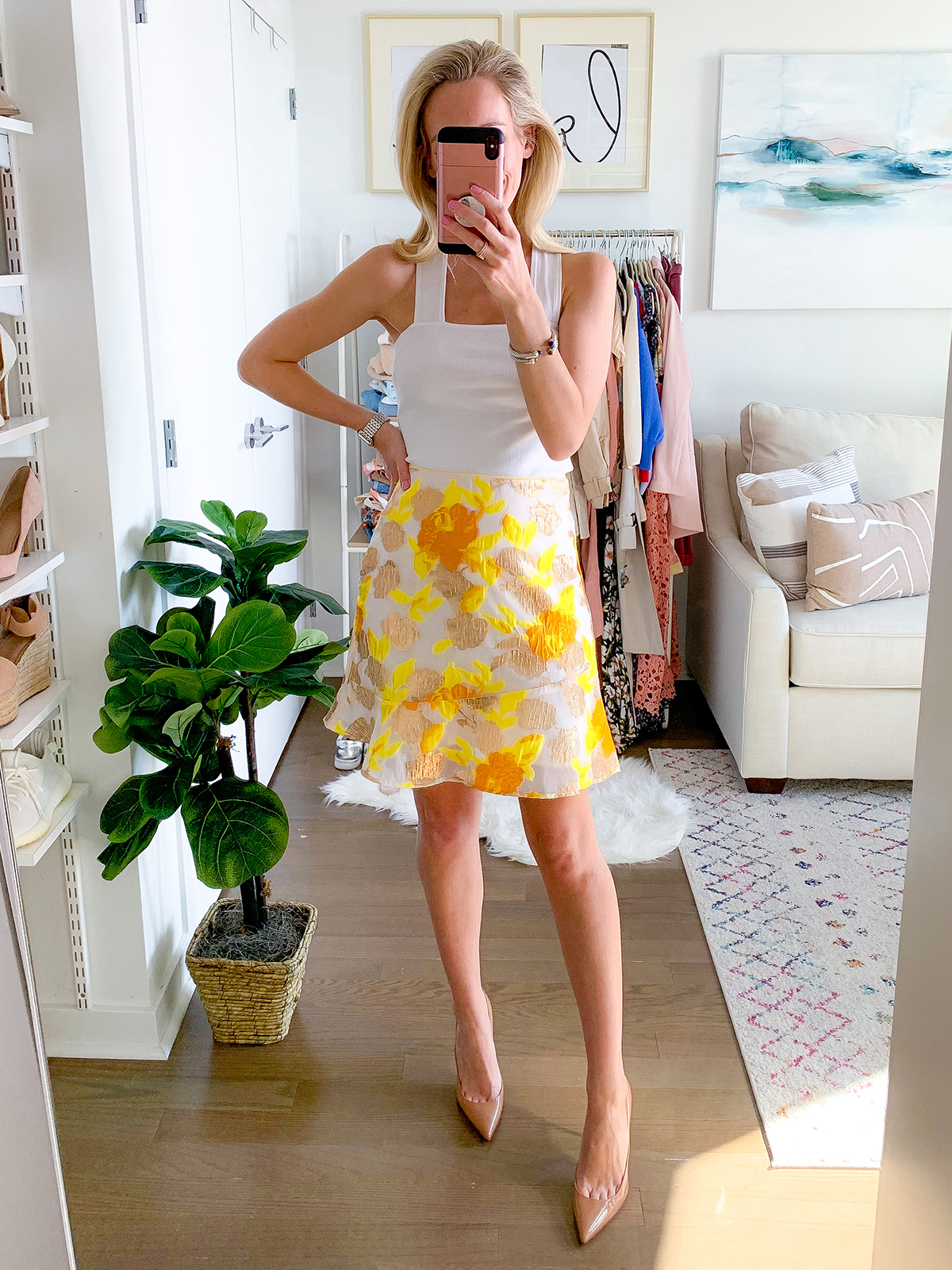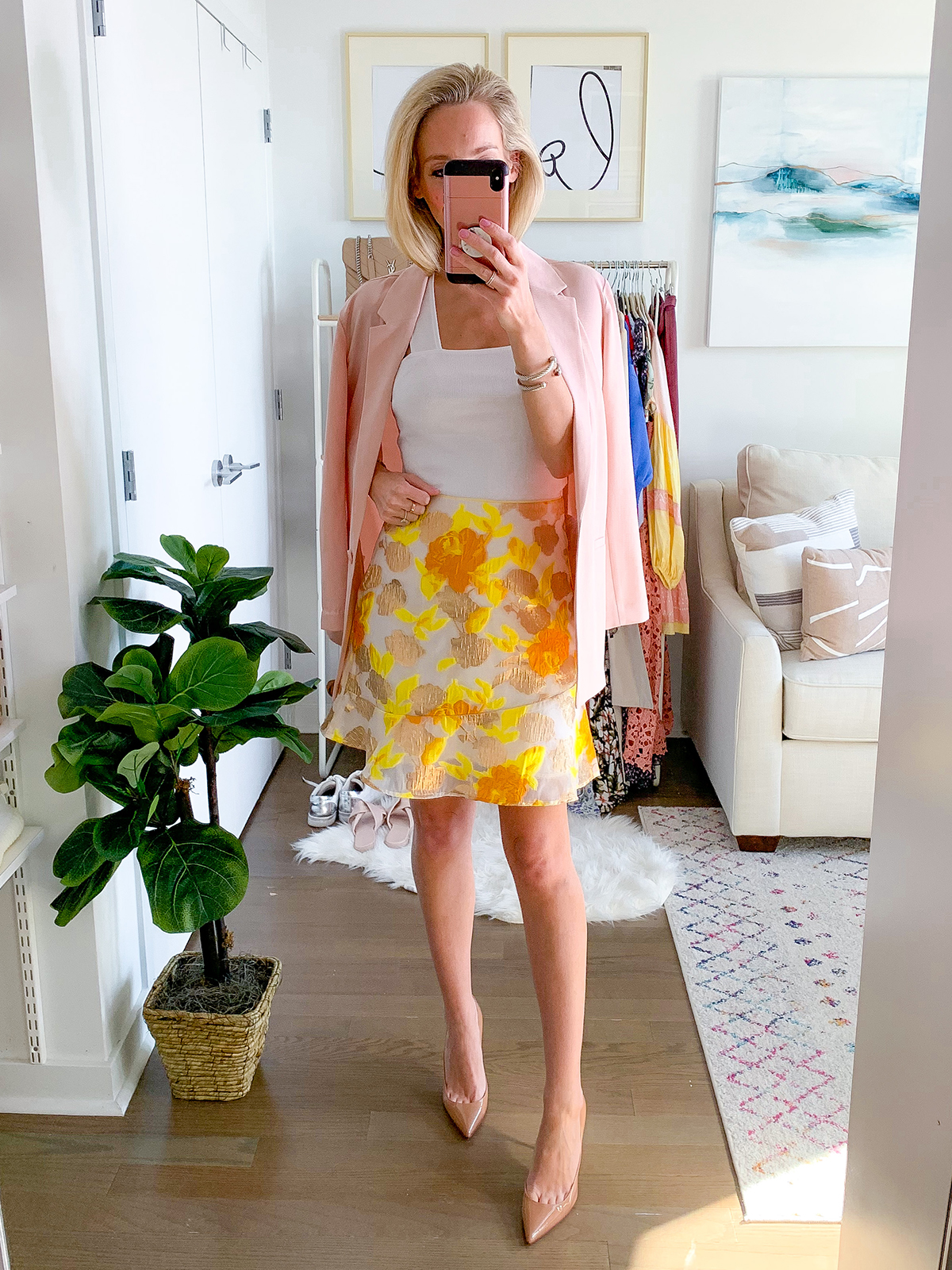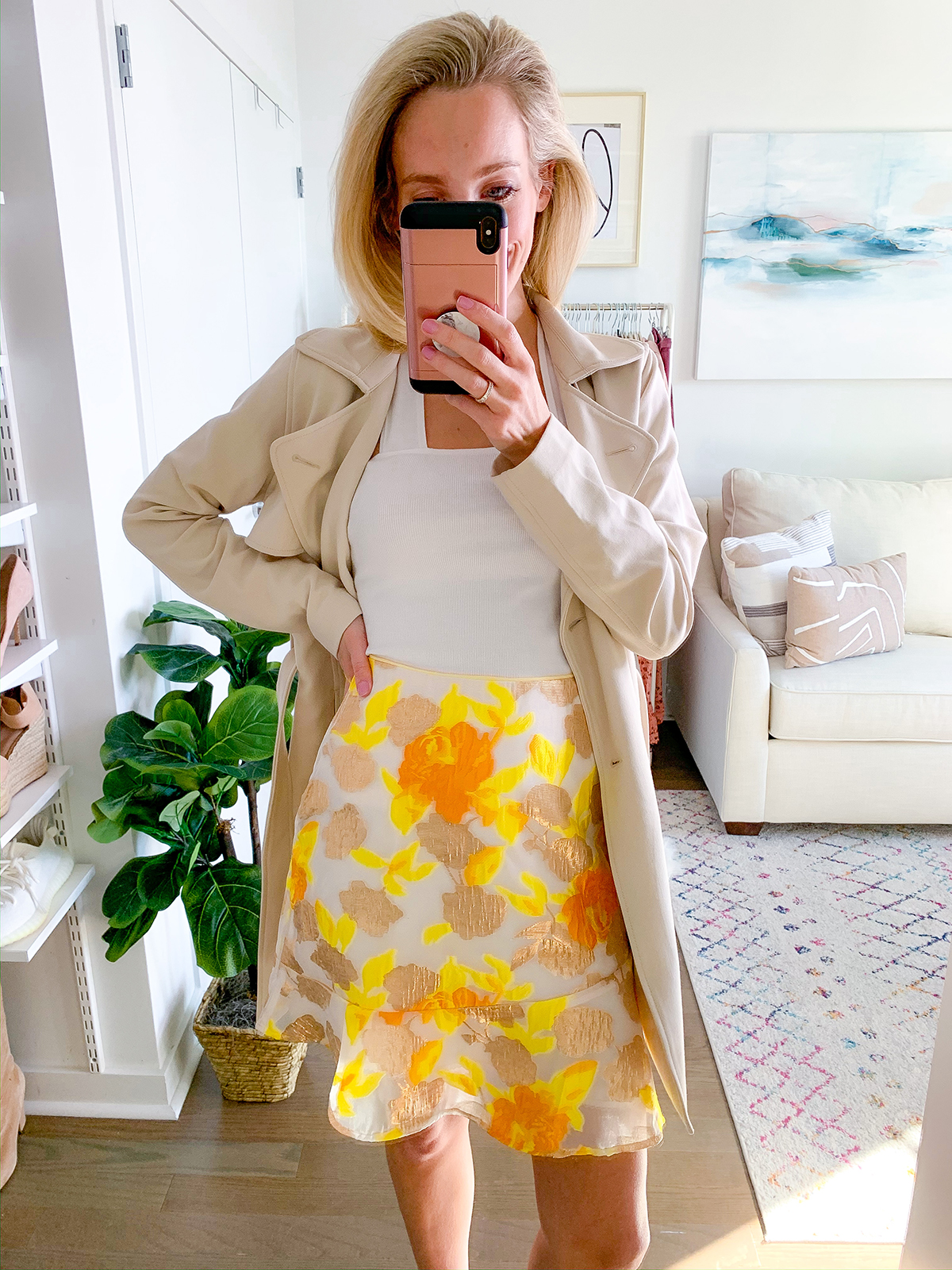 OUTFIT DETAILS // White Top | Yellow Floral Skirt | Pink Blazer | Trench Coat | Nude Heels (affordable version) | Watch | David Yurman Bracelets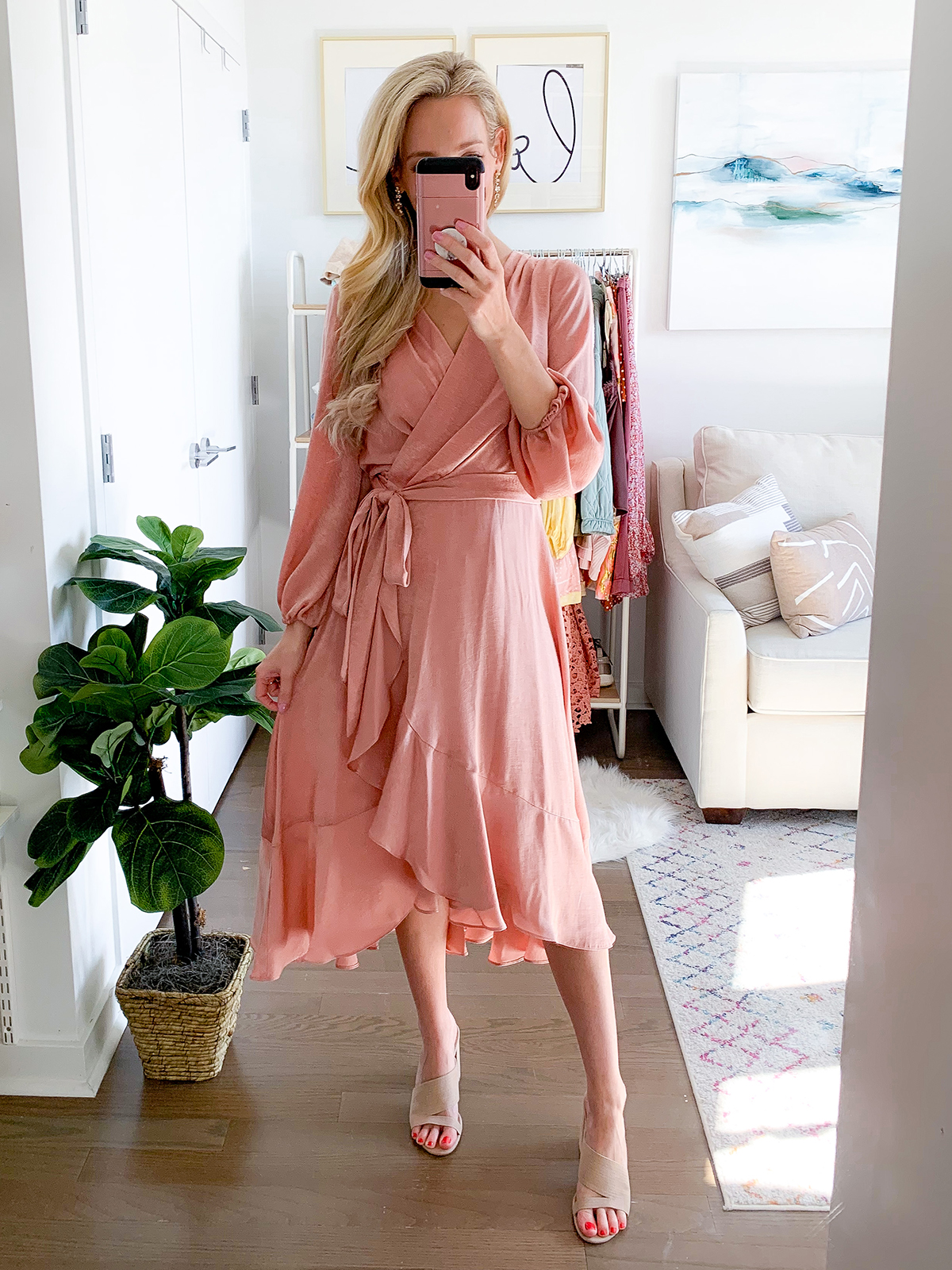 OUTFIT DETAILS // Pink Ruffle Wrap Dress | Statement Earrings | Heeled Nude Sandals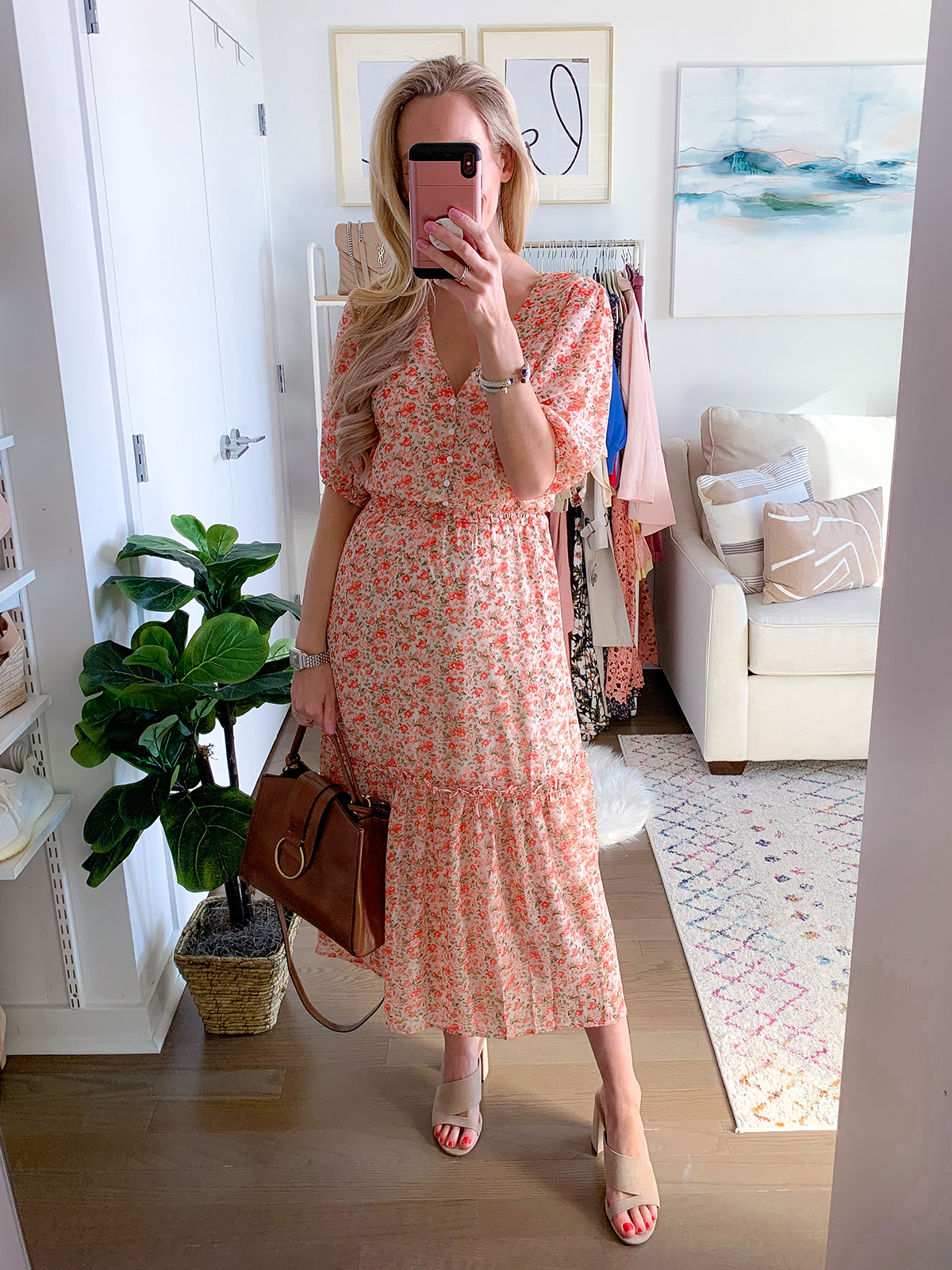 OUTFIT DETAILS // Pink Floral Maxi Dress (shop more in-stock styles here)| Leather Tote | Heeled Nude Sandals | Watch | David Yurman Bracelets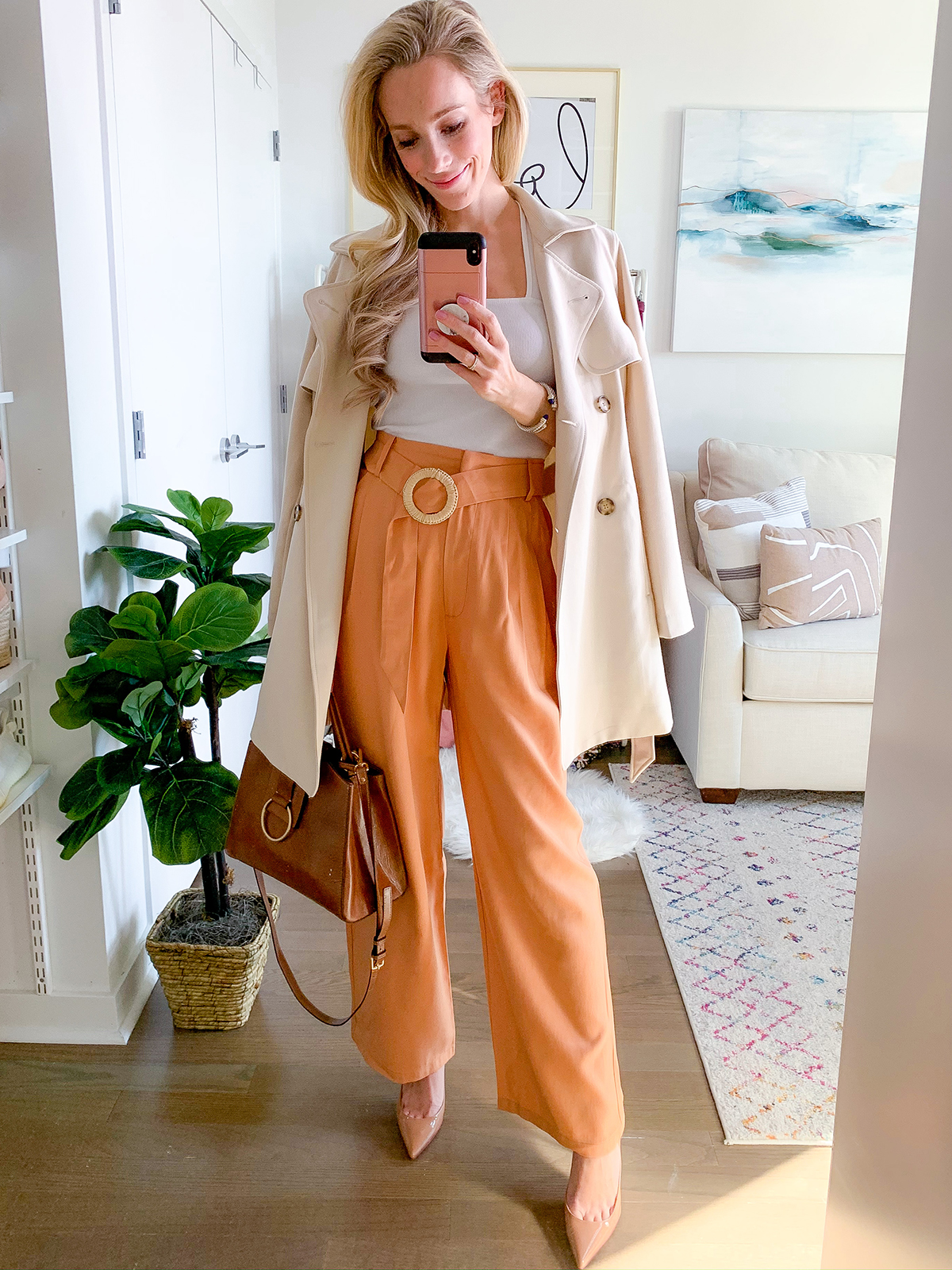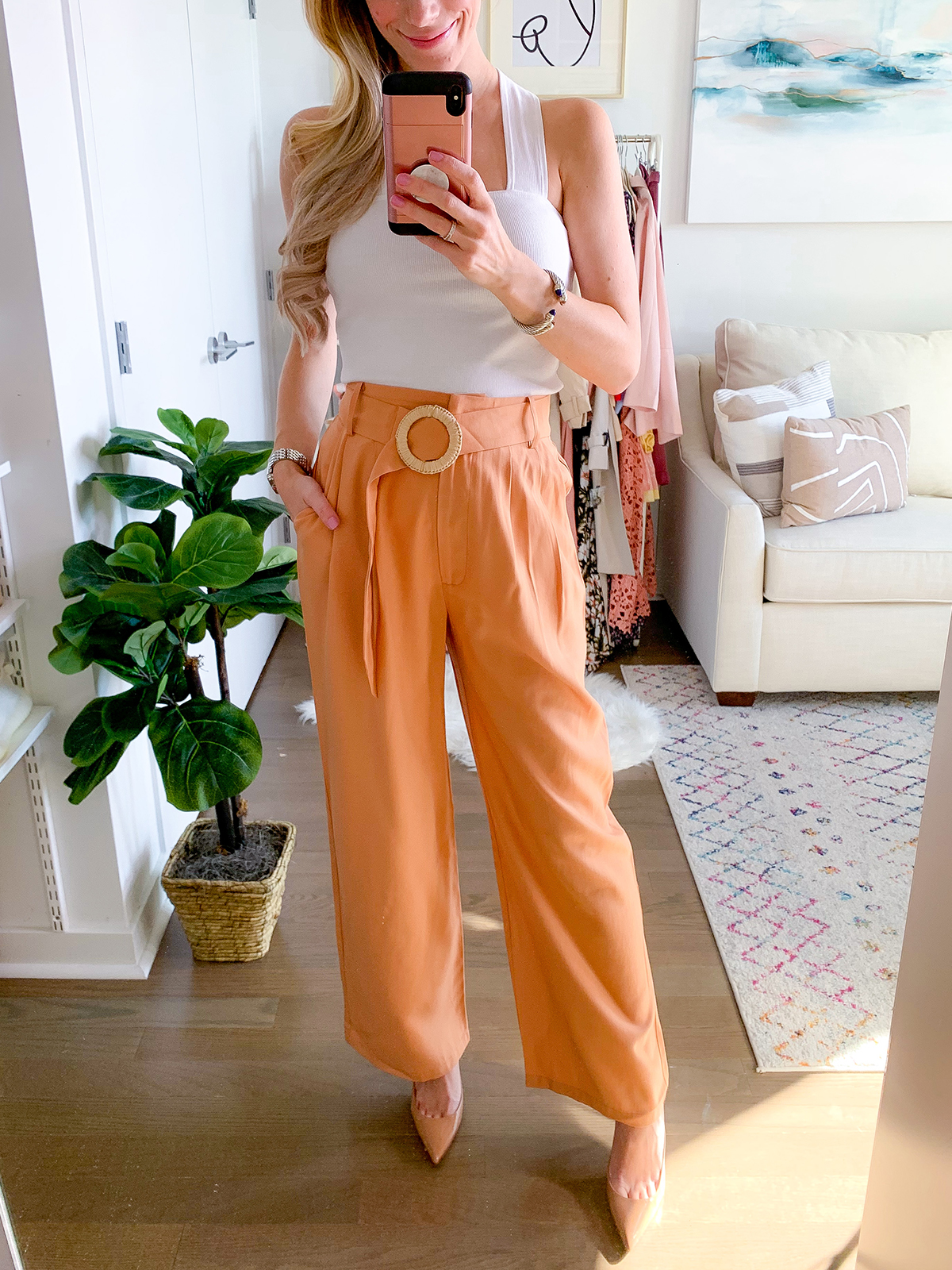 OUTFIT DETAILS // White Top | Orange Belted Pants | Trench Coat | Nude Heels (affordable version) | Leather Tote | Watch | David Yurman Bracelets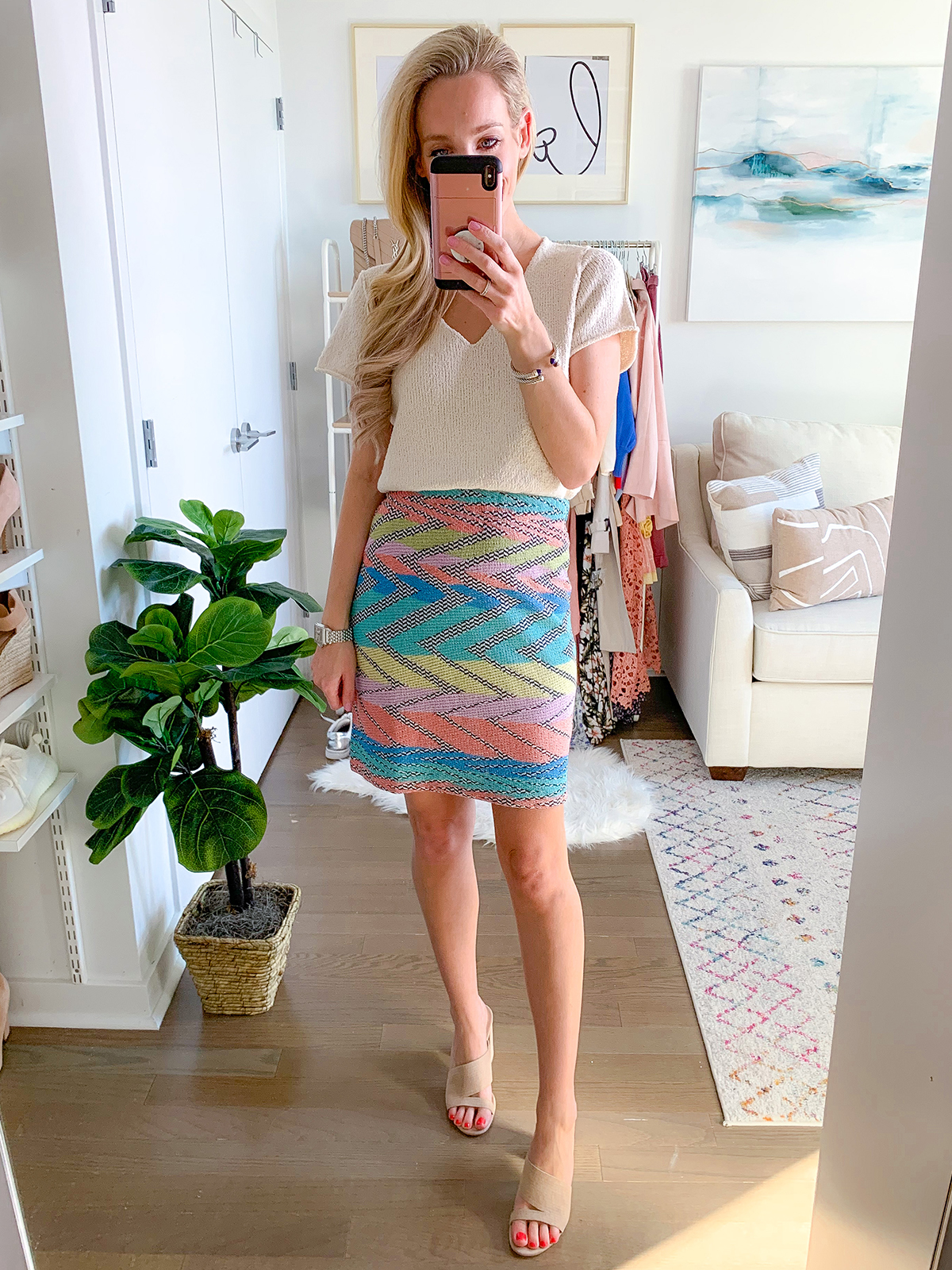 OUTFIT DETAILS // Short Sleeve Sweater | Knit Skirt | Heeled Nude Sandals | Watch | David Yurman Bracelets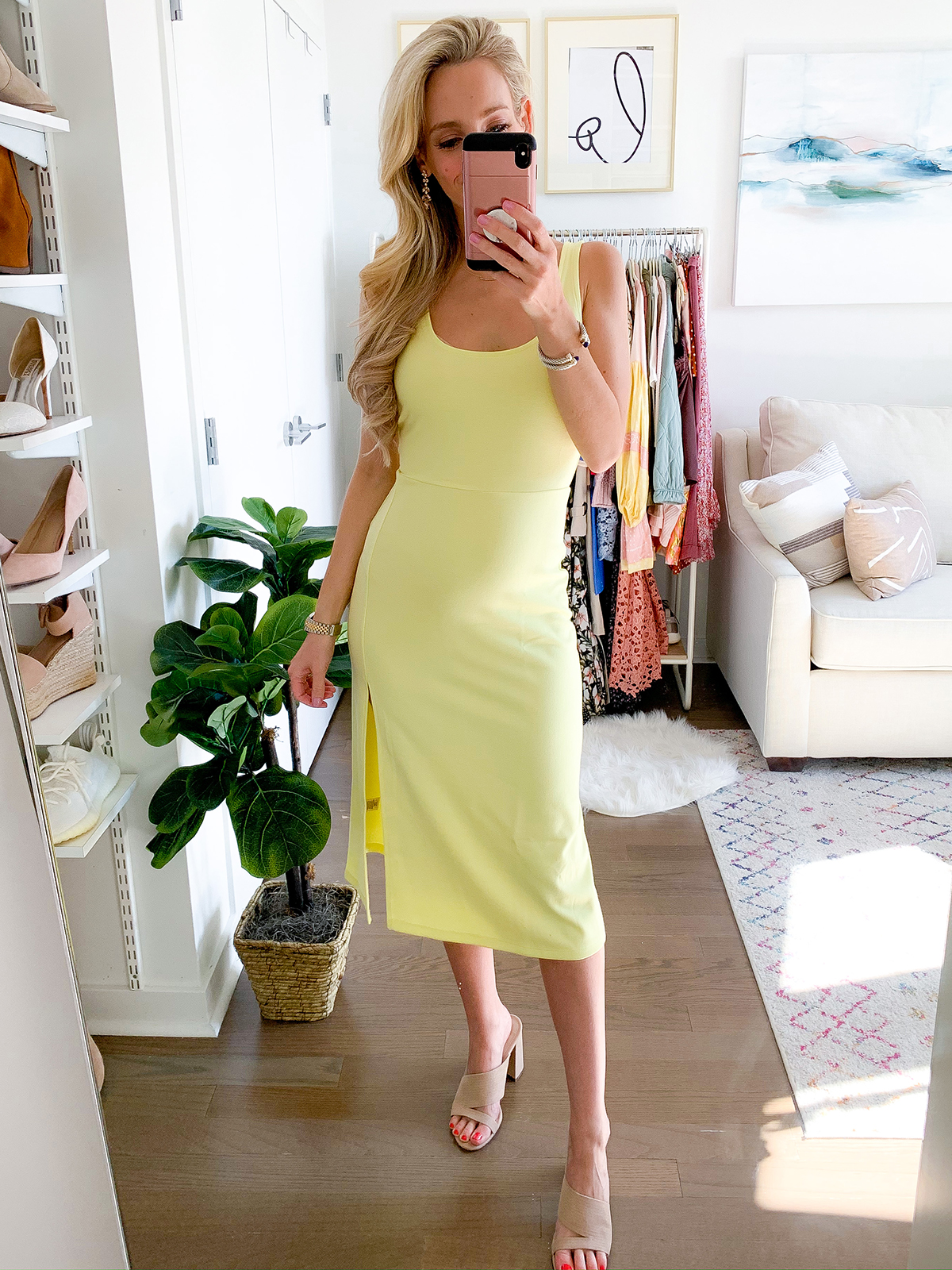 OUTFIT DETAILS // Yellow Midi Dress (available in 5 colors!) | Statement Earrings | Heeled Nude Sandals | Watch | David Yurman Bracelets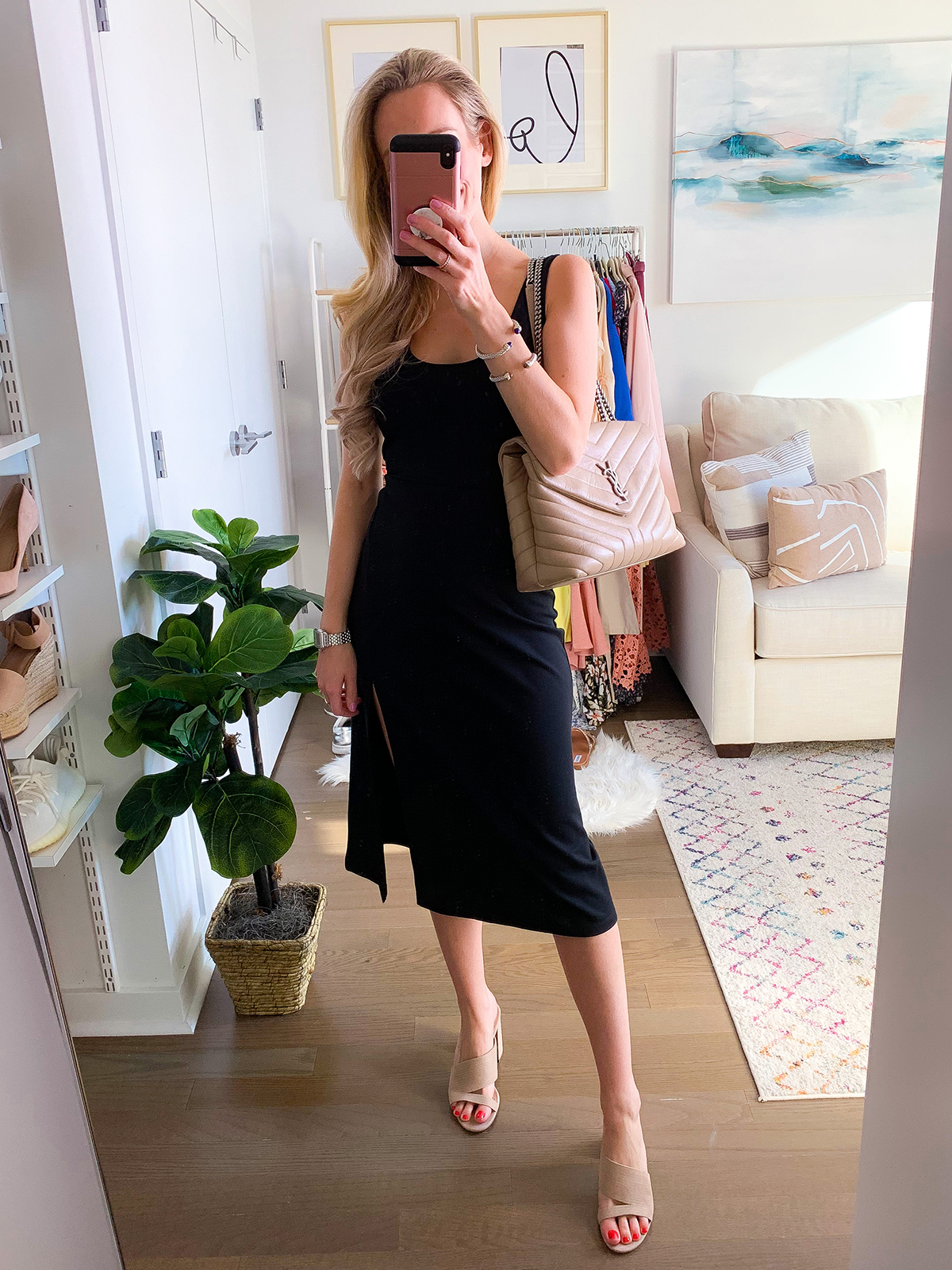 OUTFIT DETAILS // Black Midi Dress (available in 5 colors!) | YSL Bag | Heeled Nude Sandals | Watch | David Yurman Bracelets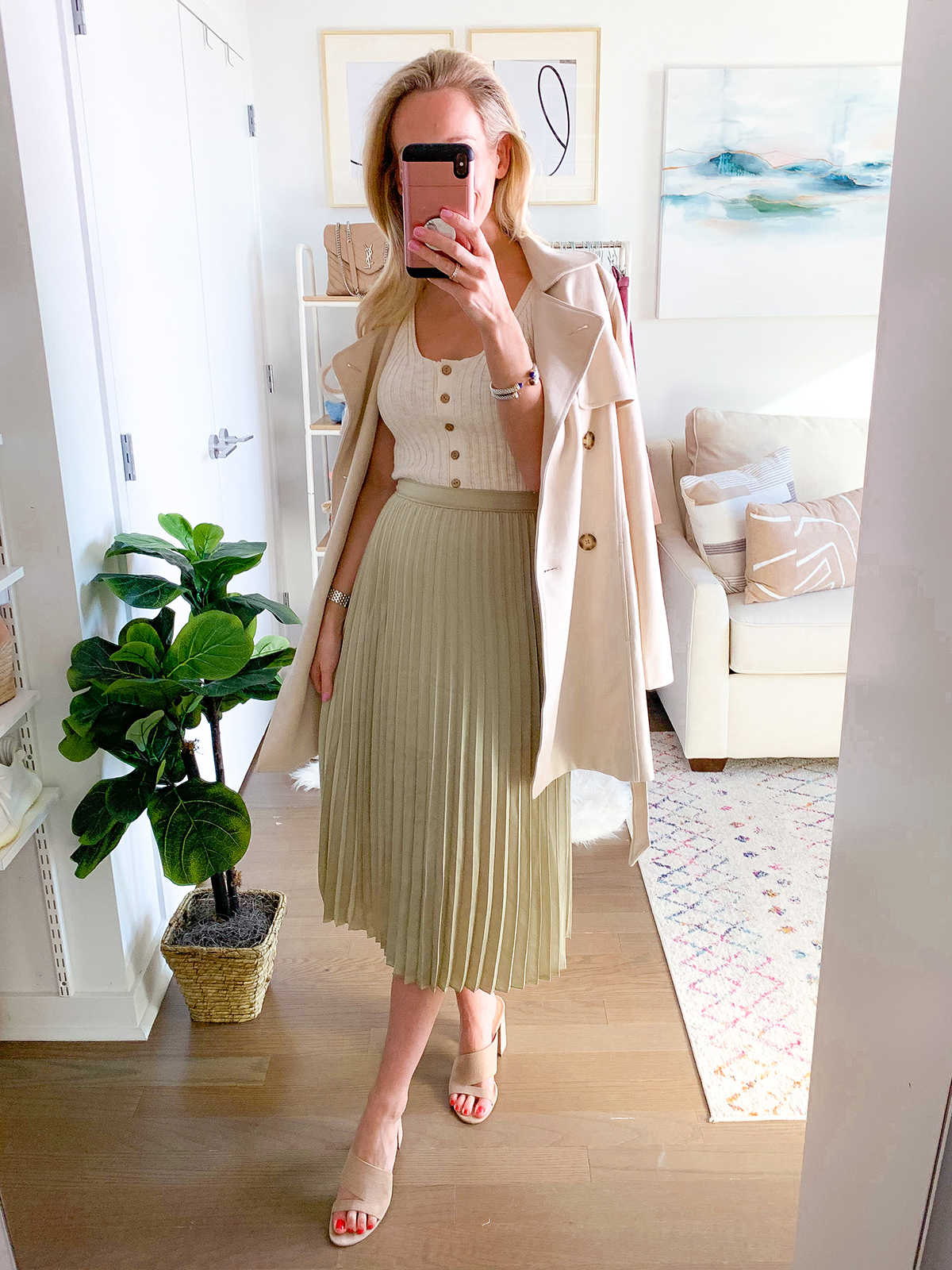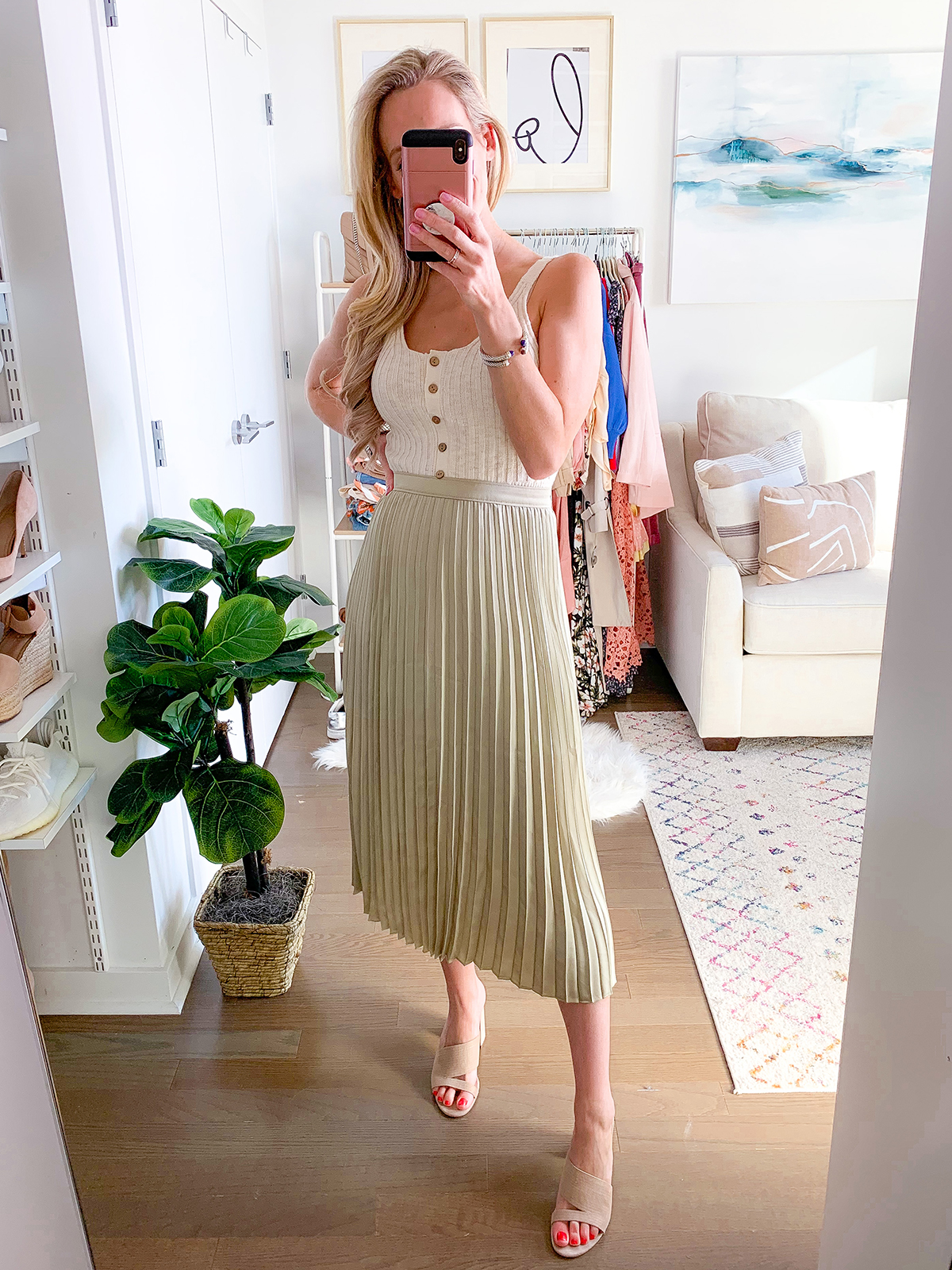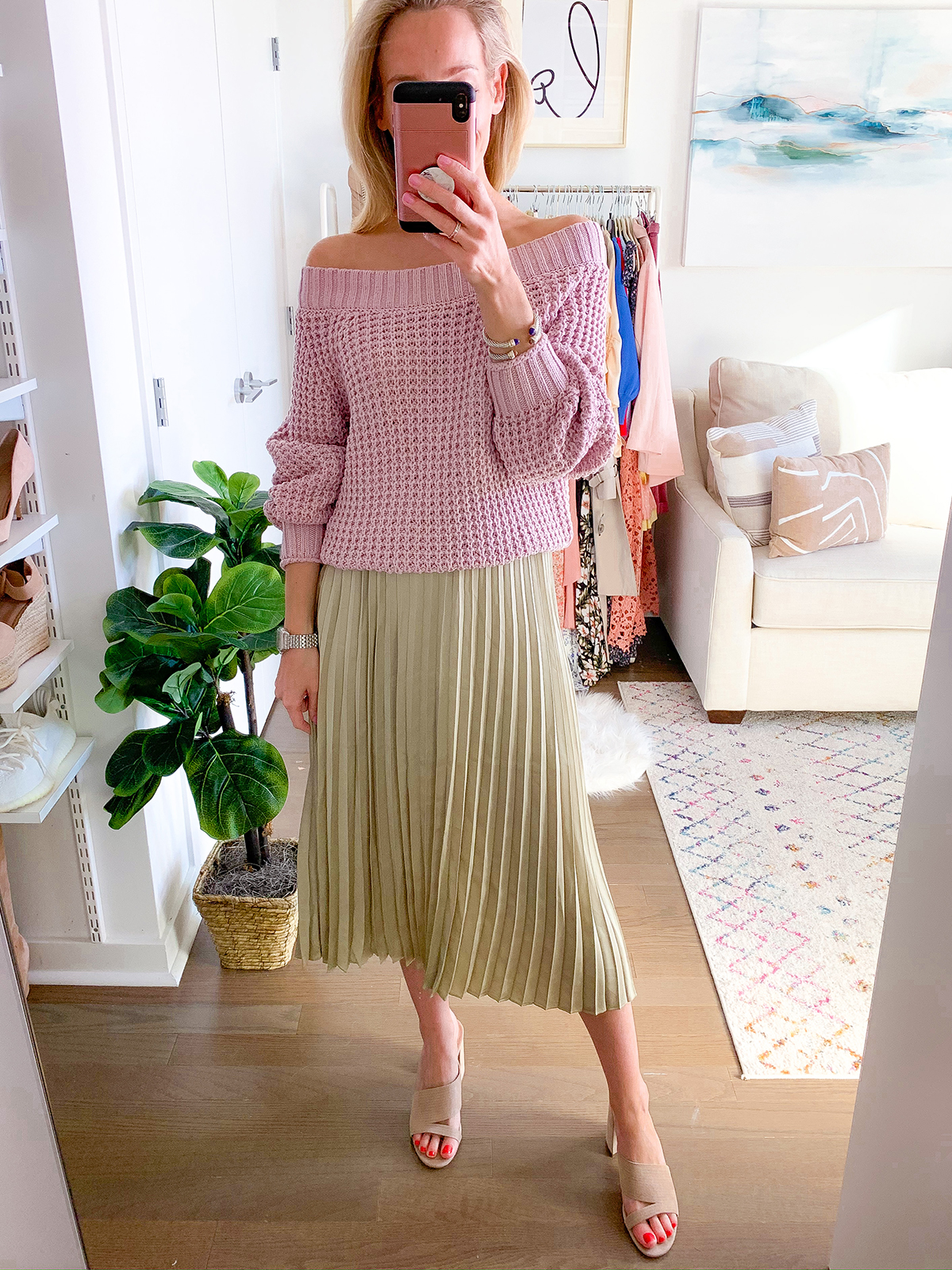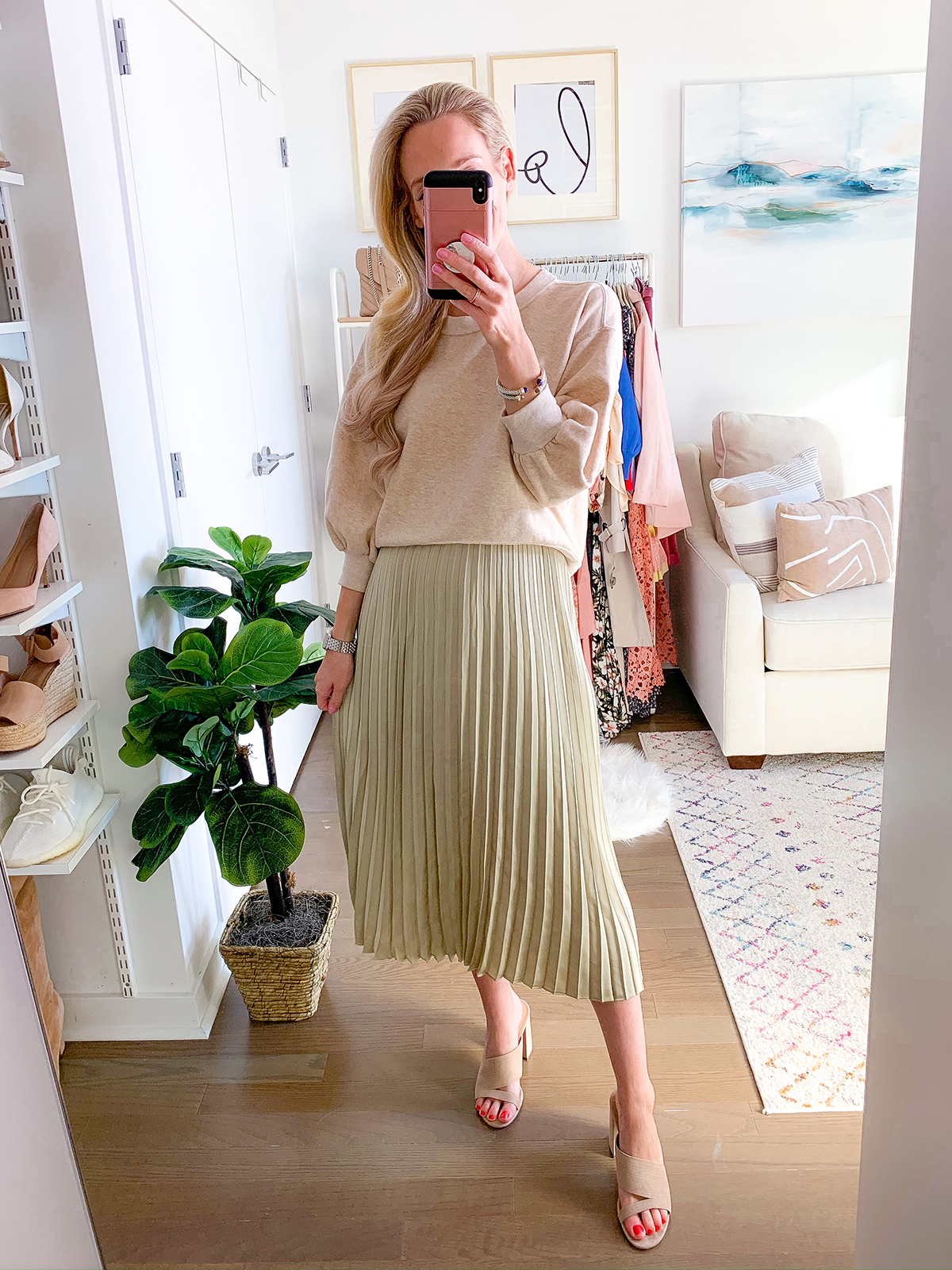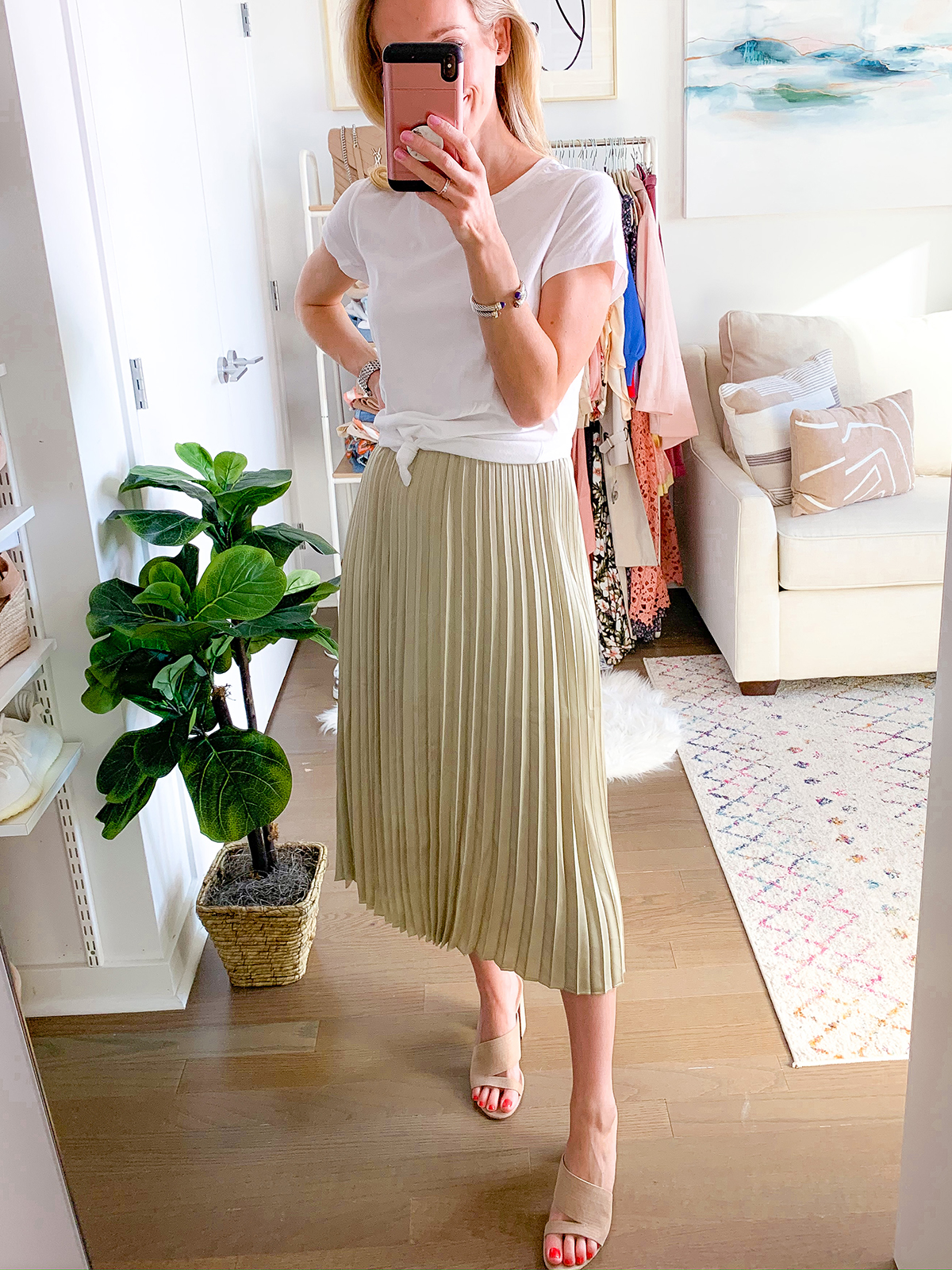 OUTFIT DETAILS // Green Pleated Midi Skirt | Knit Tank Top | Trench Coat | Pink Sweater | Balloon Sleeve Sweater | Knotted T-Shirt | Heeled Nude Sandals | Watch | David Yurman Bracelets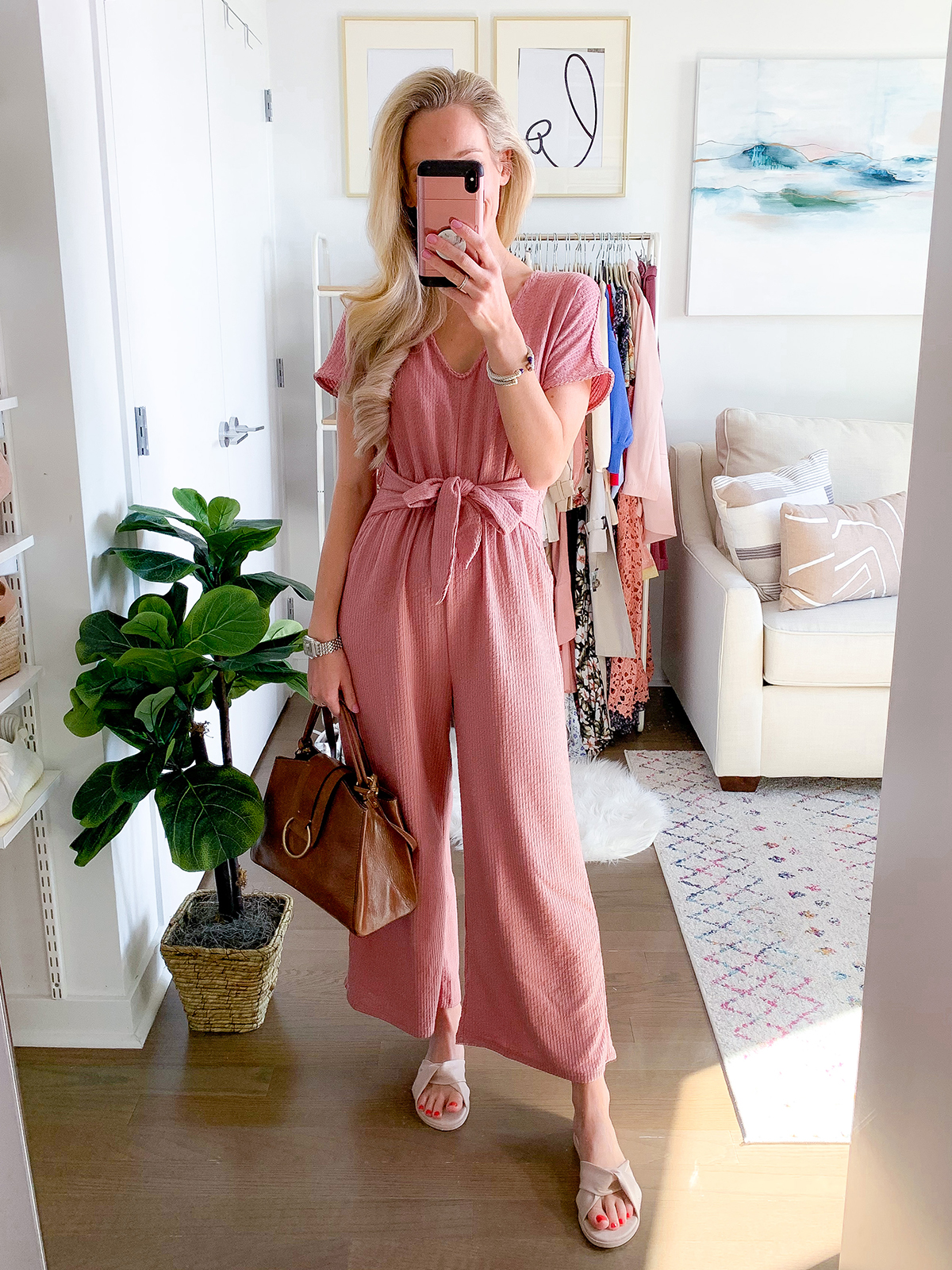 OUTFIT DETAILS // Pink Jumpsuit | Leather Tote | Pink Knotted Sandals | Watch | David Yurman Bracelets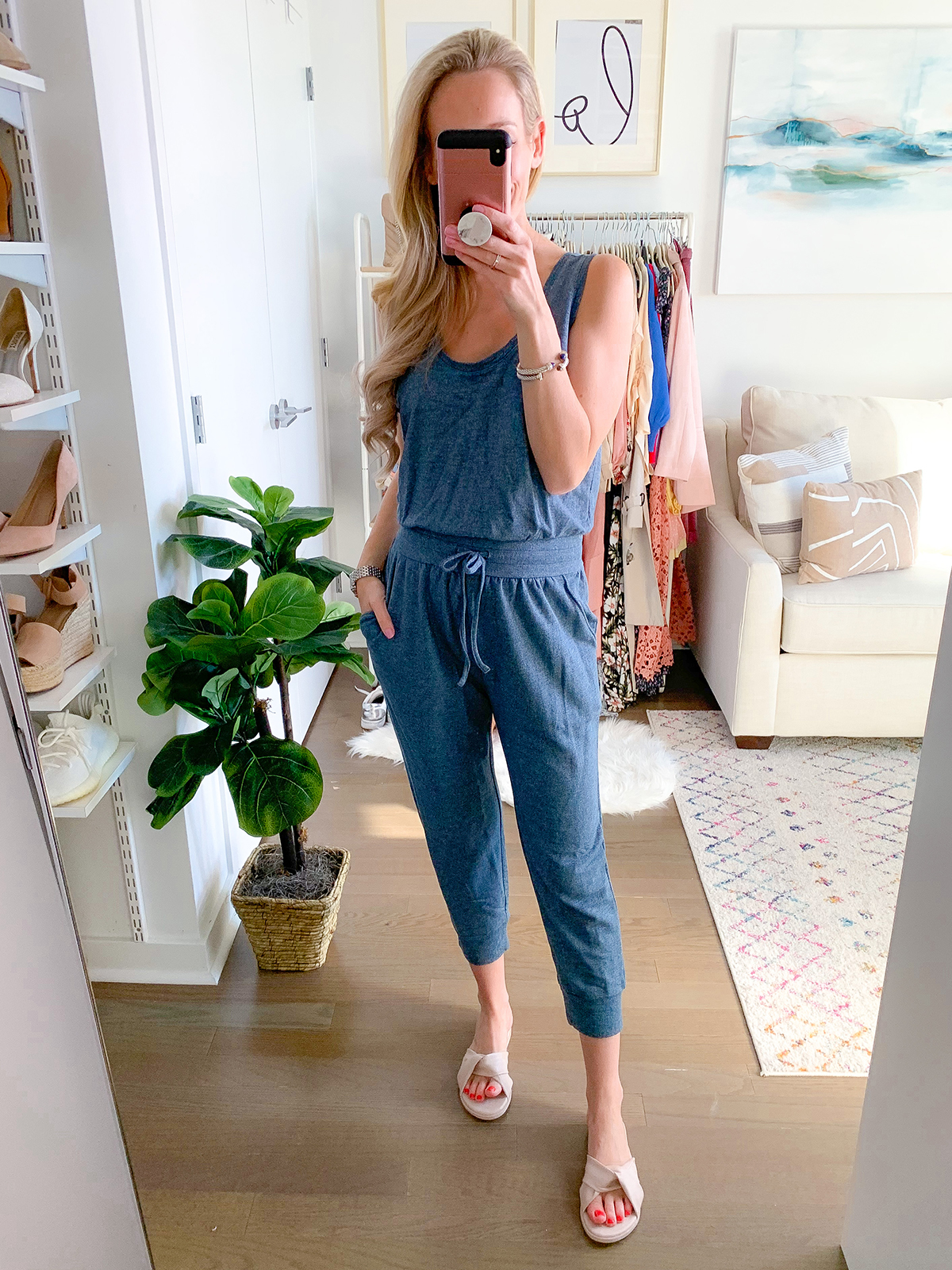 OUTFIT DETAILS // Blue Jumpsuit | Pink Knotted Sandals | Watch | David Yurman Bracelets
- Katie