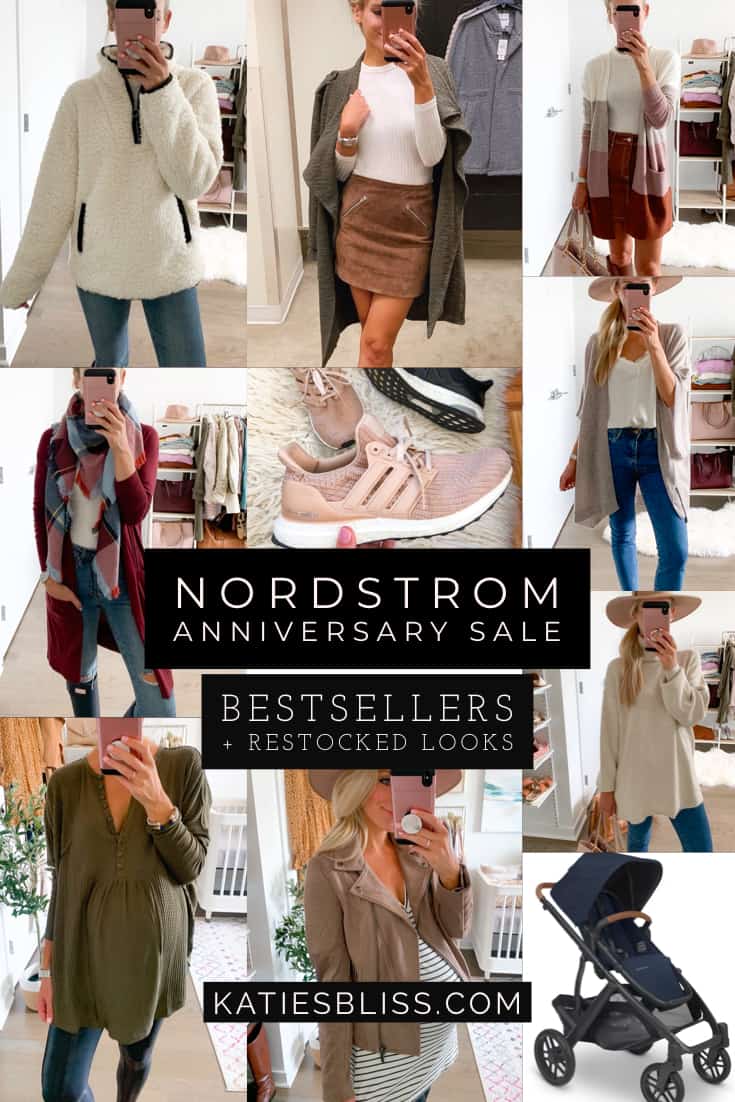 The Nordstrom Anniversary Sale preview went live online earlier this week and I'm happy to share that many popular items from previous sales will be included in this year's sale. Shopping the Anniversary sale can be a bit daunting (there are thousands of items!) so to help you narrow down your wishlist, I listed out as many as I was able to spot below! I also noticed lots of similar pieces to my previous Anniversary sale finds, so I included those looks with links to shop when the sale goes live. Make sure to bookmark these dates in your calendar!
---
NORDSTROM ANNIVERSARY SALE 2021 DATES
Don't forget to add these important dates to your calendar!
Tuesday July 6 | Nordstrom Anniversary Sale online preview goes live with products visible to everyone
Monday July 12-27 | Early access begins at 3AM ET for Nordstrom credit cardholders
Wednesday July 28-August 7 | The Nordstrom Anniversary Sale opens at 3AM ET for general public
Sunday August 8 | The Nordstrom Anniversary sale ends and all items go back up to full price
---
NORDSTROM ANNIVERSARY SALE 2021 BESTSELLERS + RESTOCKED LOOKS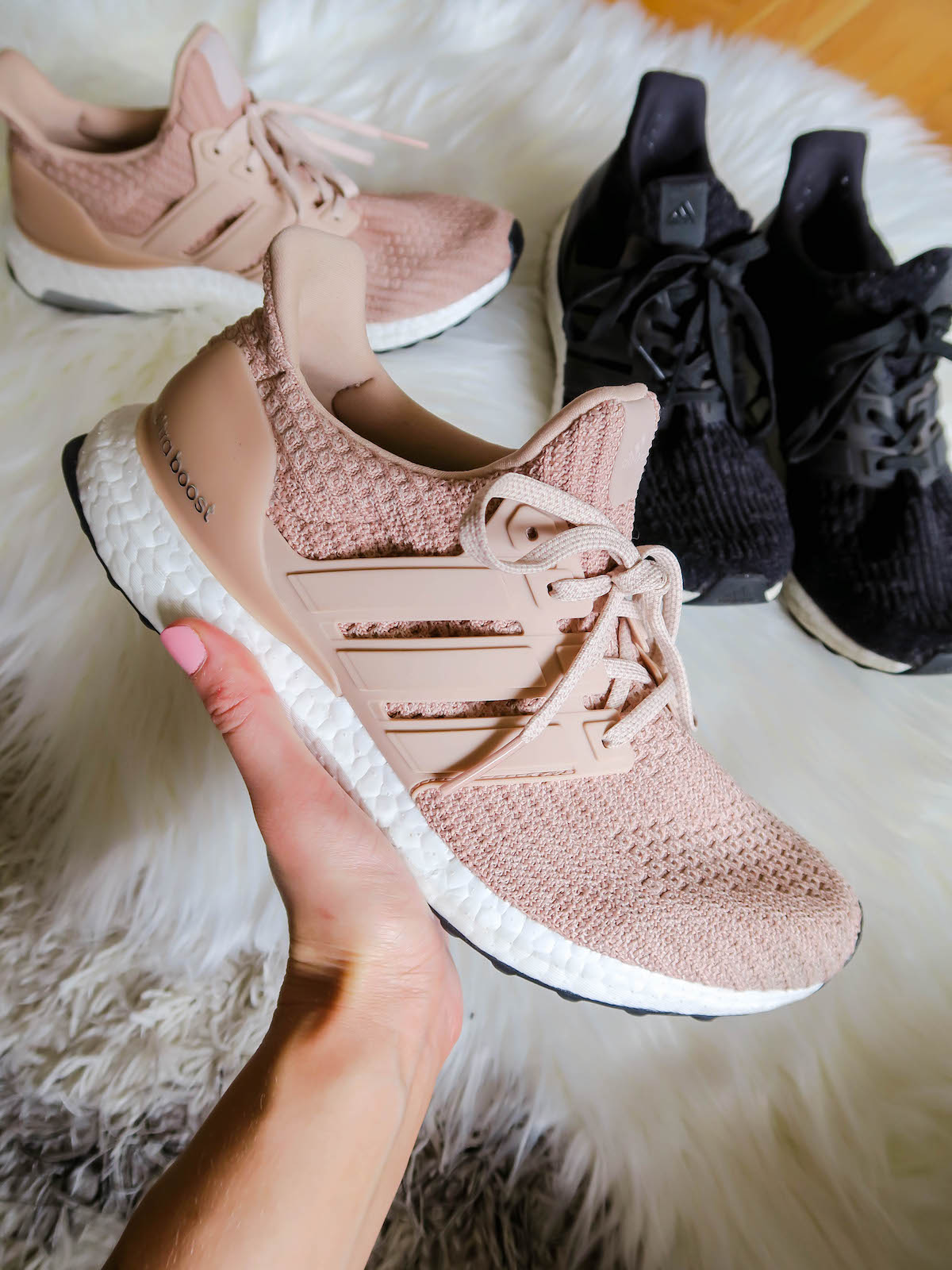 Adidas UltraBoost Running Shoe // SALE PRICE: $119.90 (Price After Sale: $180.00)
COLORS: Ivory | SIZING: True To Size (I wear my normal size 8)
---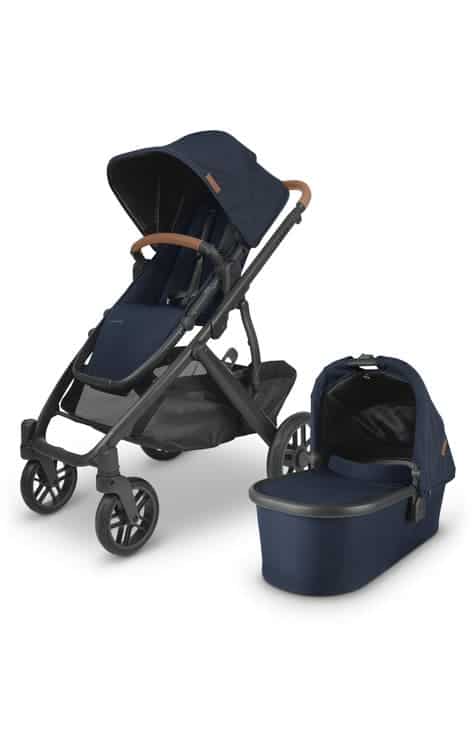 UPPAbaby Vista V2 Stroller with Bassinet // SALE PRICE: $726.90 (Price After Sale: $969.00)
COLOR: Navy
---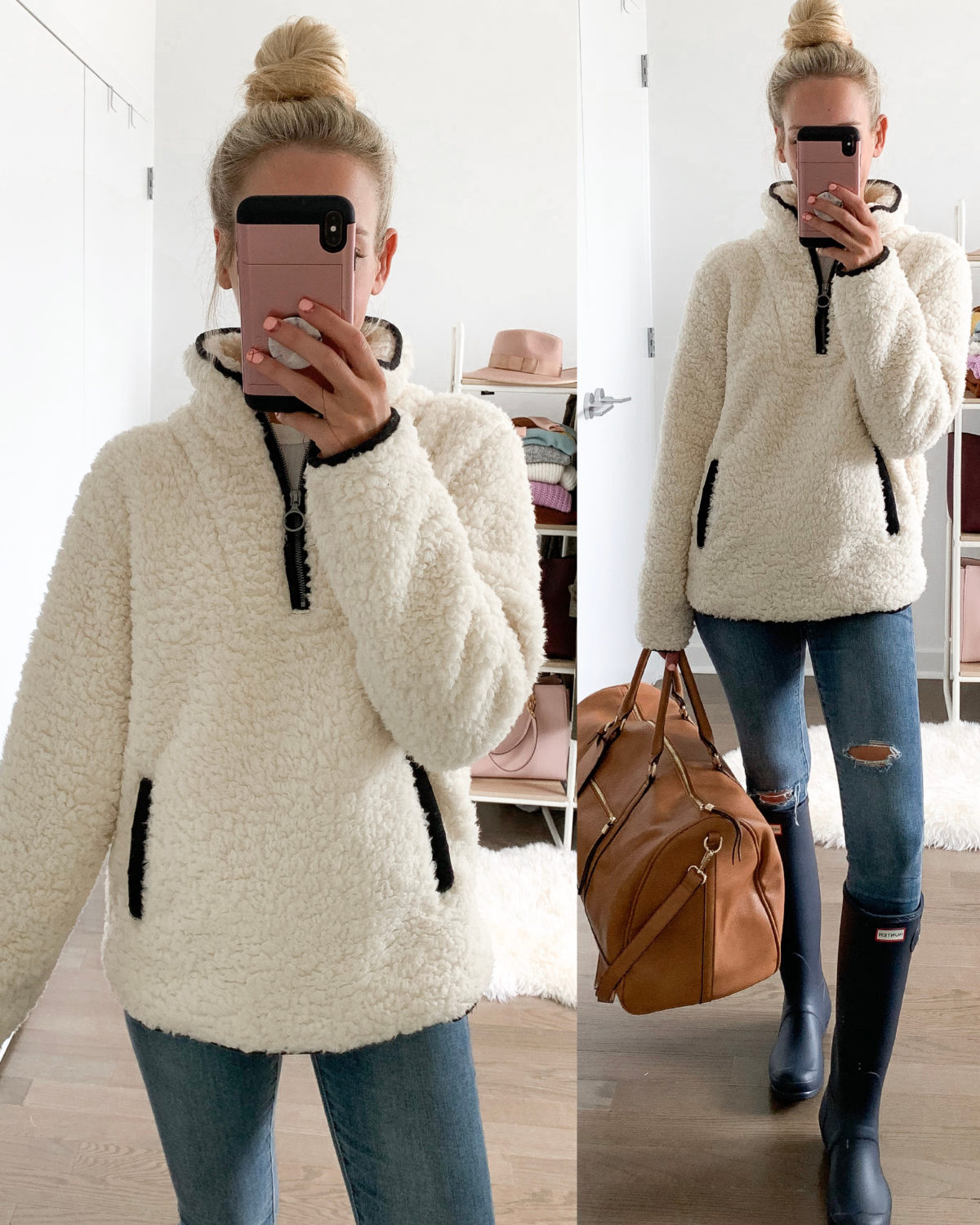 Fleece Pullover (very similar) // SALE PRICE: $79.90 (Price After Sale: $120.00)

---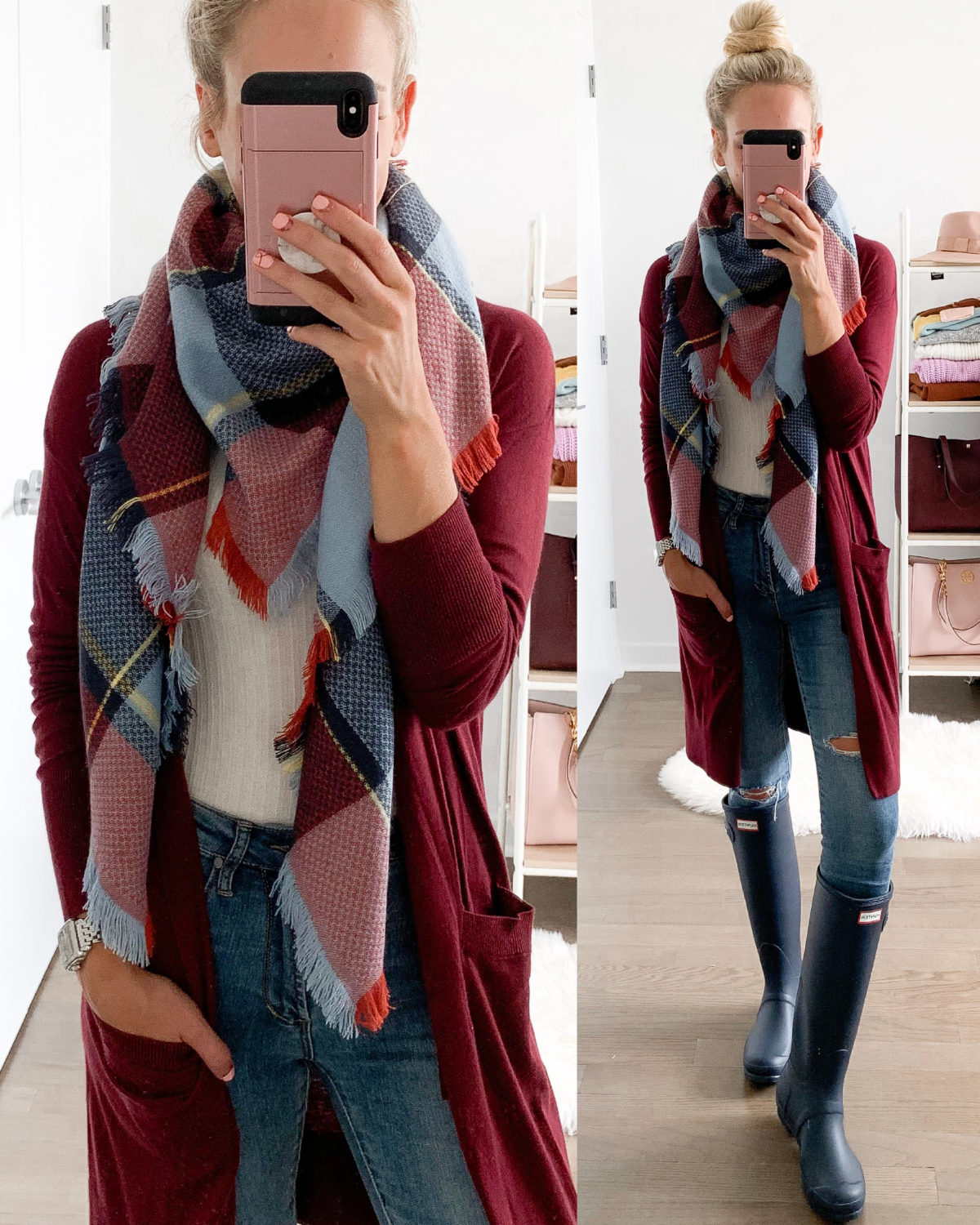 Halogen Open Front Pocket Cardigan // SALE PRICE: $49.90 (Price After Sale: $79.00)
COLORS: Black, Grey, Navy, Olive, Pink Adobe, Tan Heather, Burgundy | SIZING: True to size. (I'm wearing XS)
Hunter Original Tall Waterproof Rain Boot // SALE PRICE: $99.90 (Price After Sale: $165)
Plaid Blanket Scarf (very similar) // SALE PRICE: $25.90 (Price After Sale: $39)
---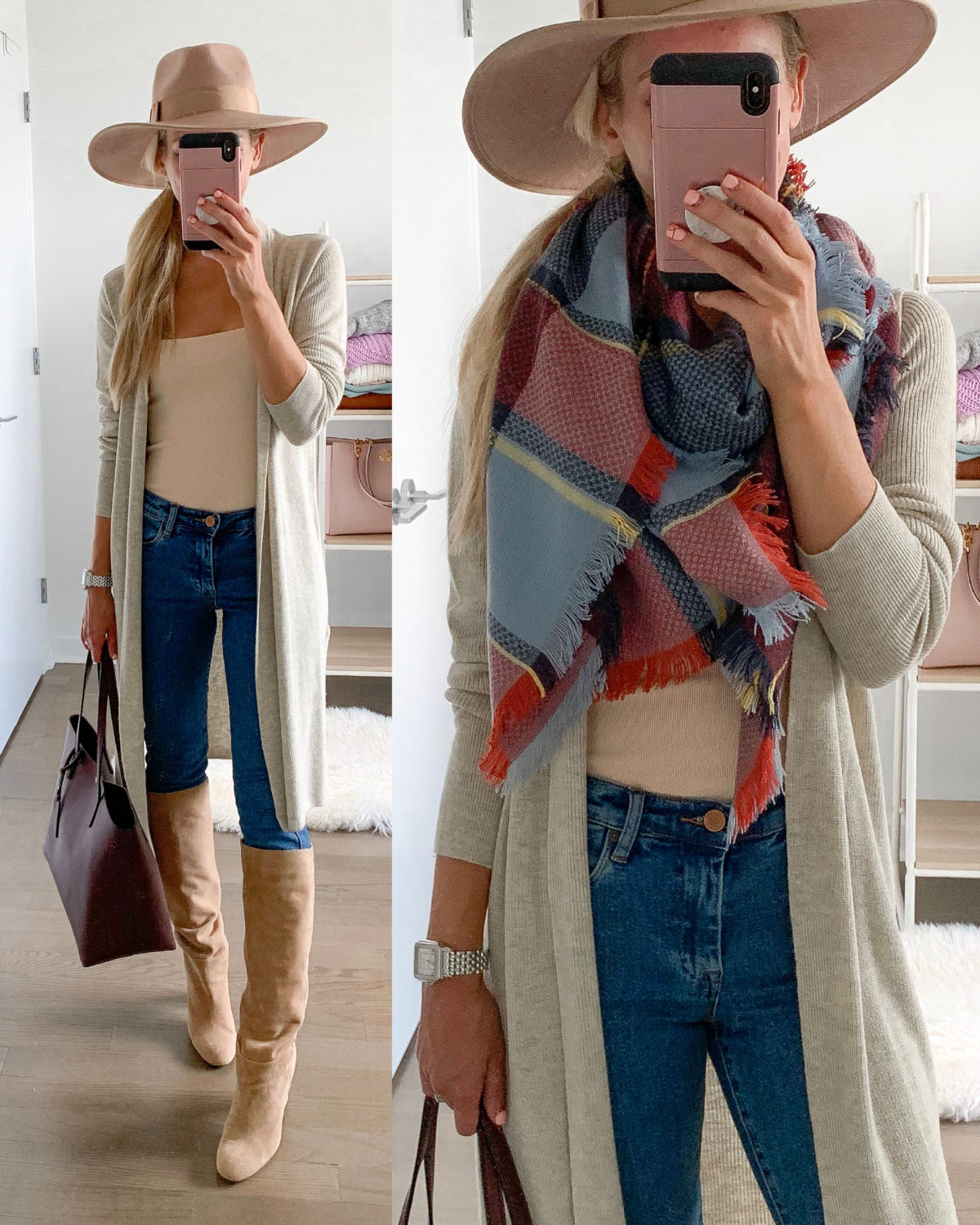 Long Open Cardigan (very similar) // SALE PRICE: $65.90 (Price After Sale: $99)
Plaid Blanket Scarf (very similar) // SALE PRICE: $25.90 (Price After Sale: $39)
Similar Sam Edelman Knee High Boot // SALE PRICE: $149.90 (Price After Sale: $225)
COLORS: Black, Tan, Red
---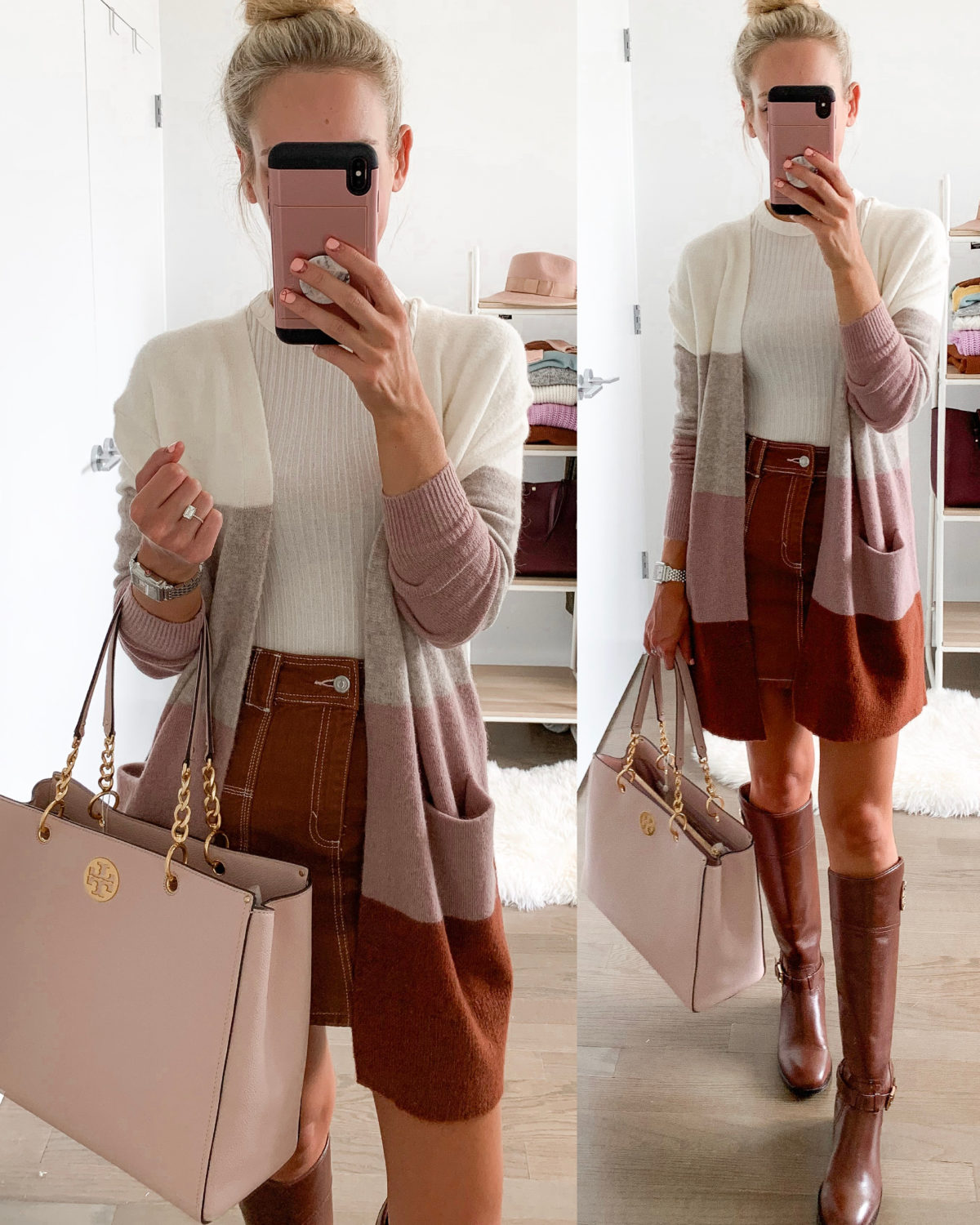 Madewell Kent Colorblock Cardigan // SALE PRICE: $58.90 (Price After Sale: $90)
---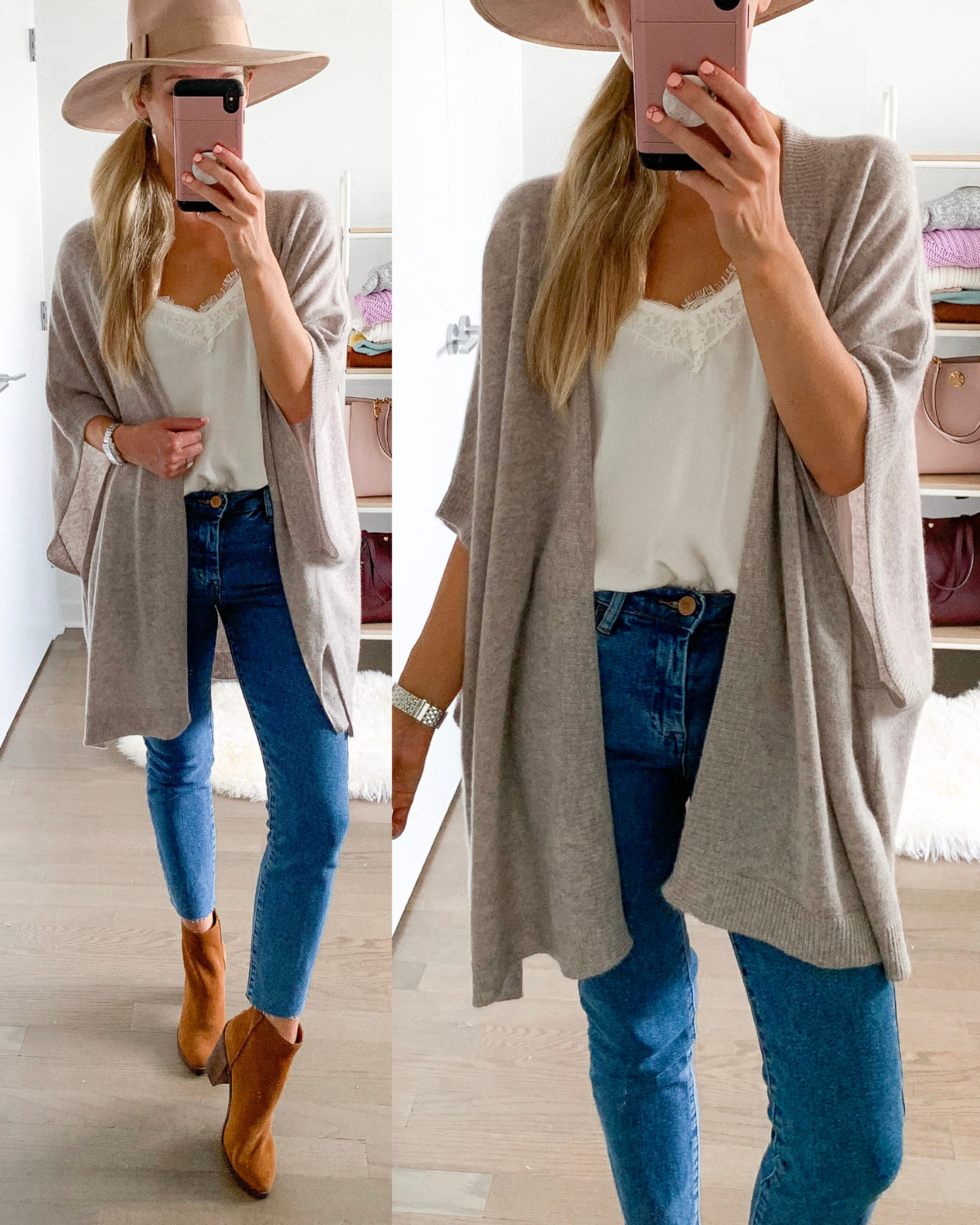 Nordstrom Recycled Cashmere Ruana // SALE PRICE: $299.90 (Price After Sale: $528)
Colors: Black, Blue, Purple, Ivory, Beige, Grey
Lace Trim Camisole (very similar) // SALE PRICE: $22.90 (Price After Sale: $39)
Colors: Black, Maroon, Ivory, Pink
Floppy Wool Felt Panama Hat (very similar) // SALE PRICE: $25.90 (Price After Sale: $39)
COLORS: Camel Light, Gray
---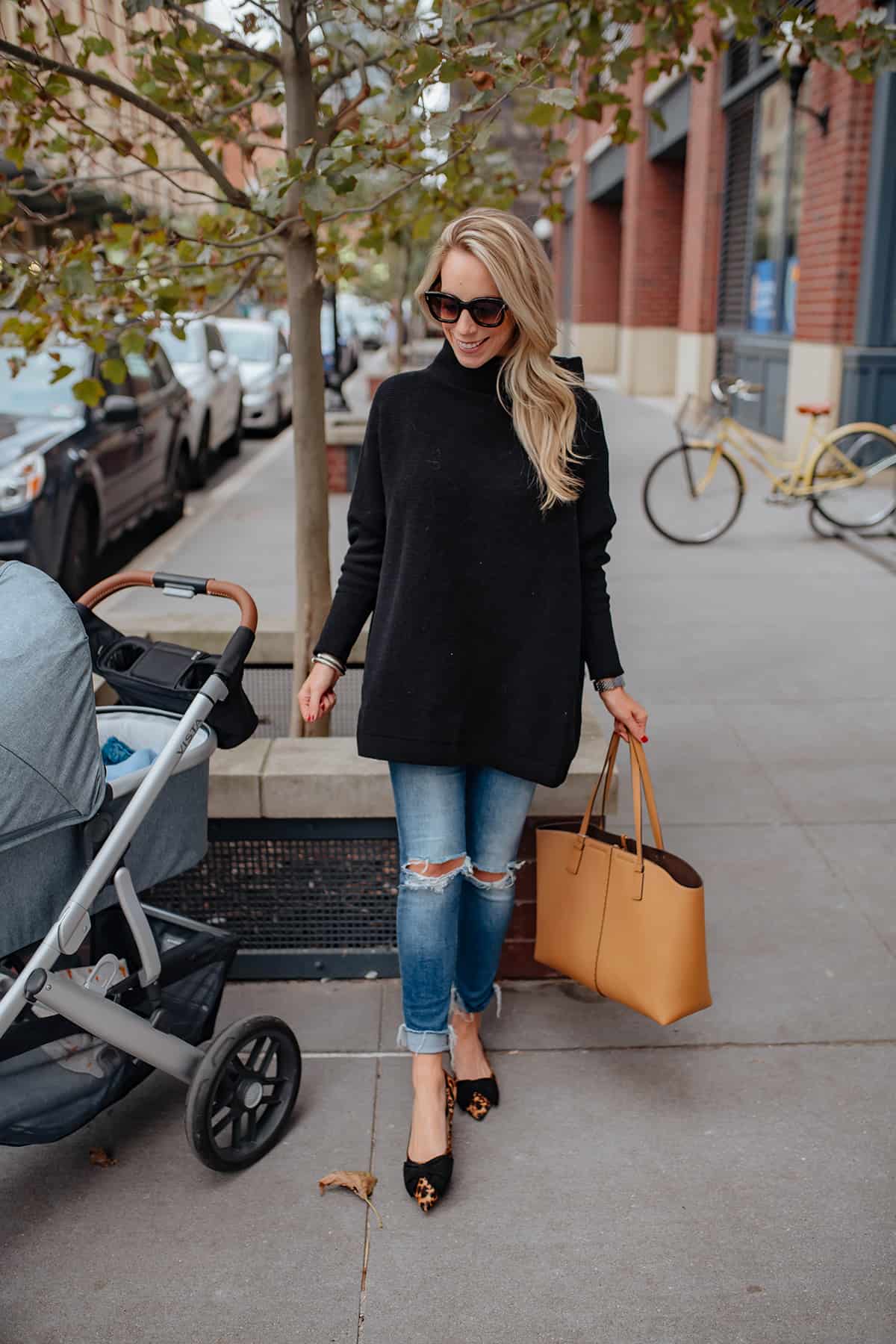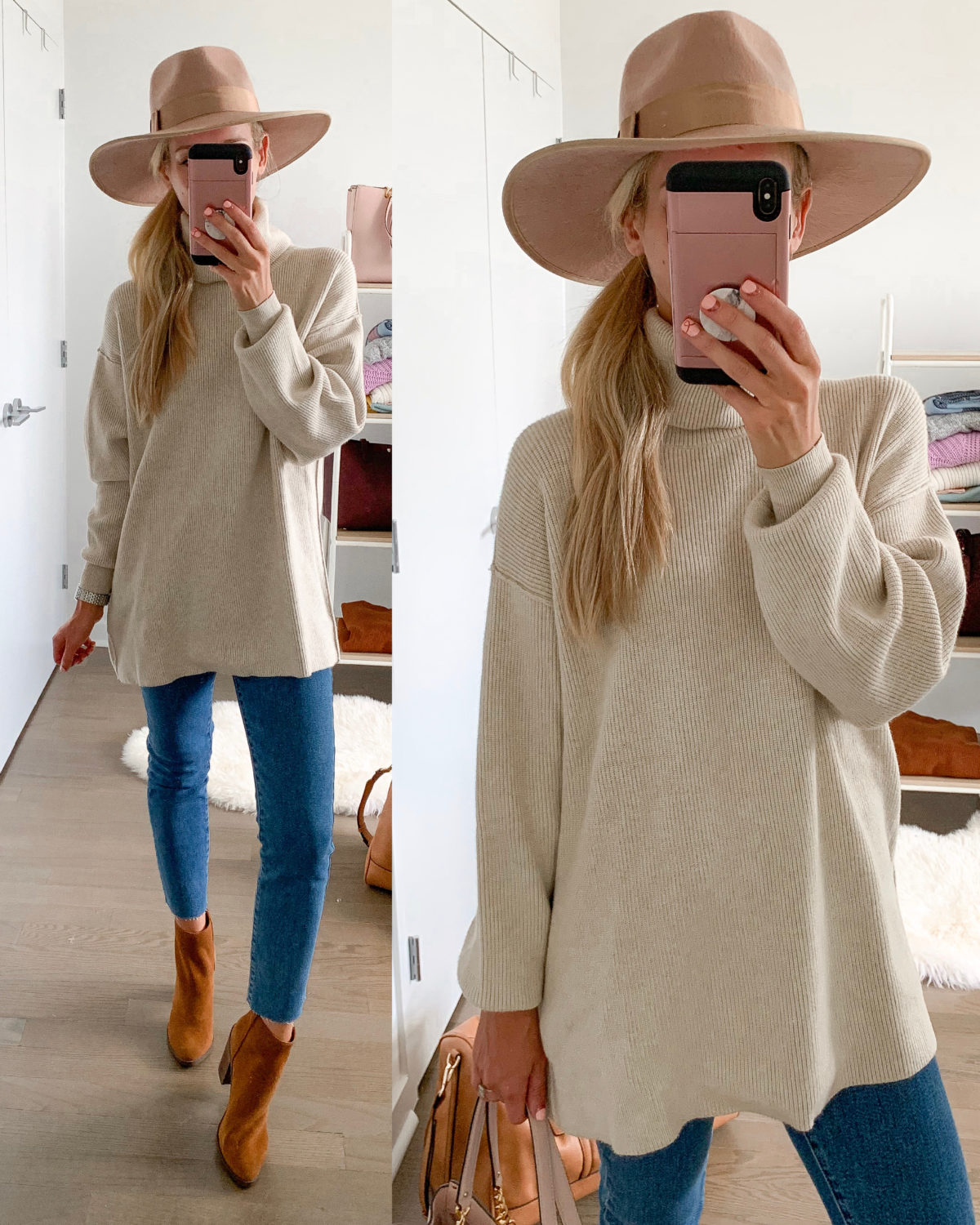 Free People Chunky Turtleneck Sweater // SALE PRICE: $79.90 (Price After Sale: $128)
COLORS: Maroon, Ivory, Black, Beige
---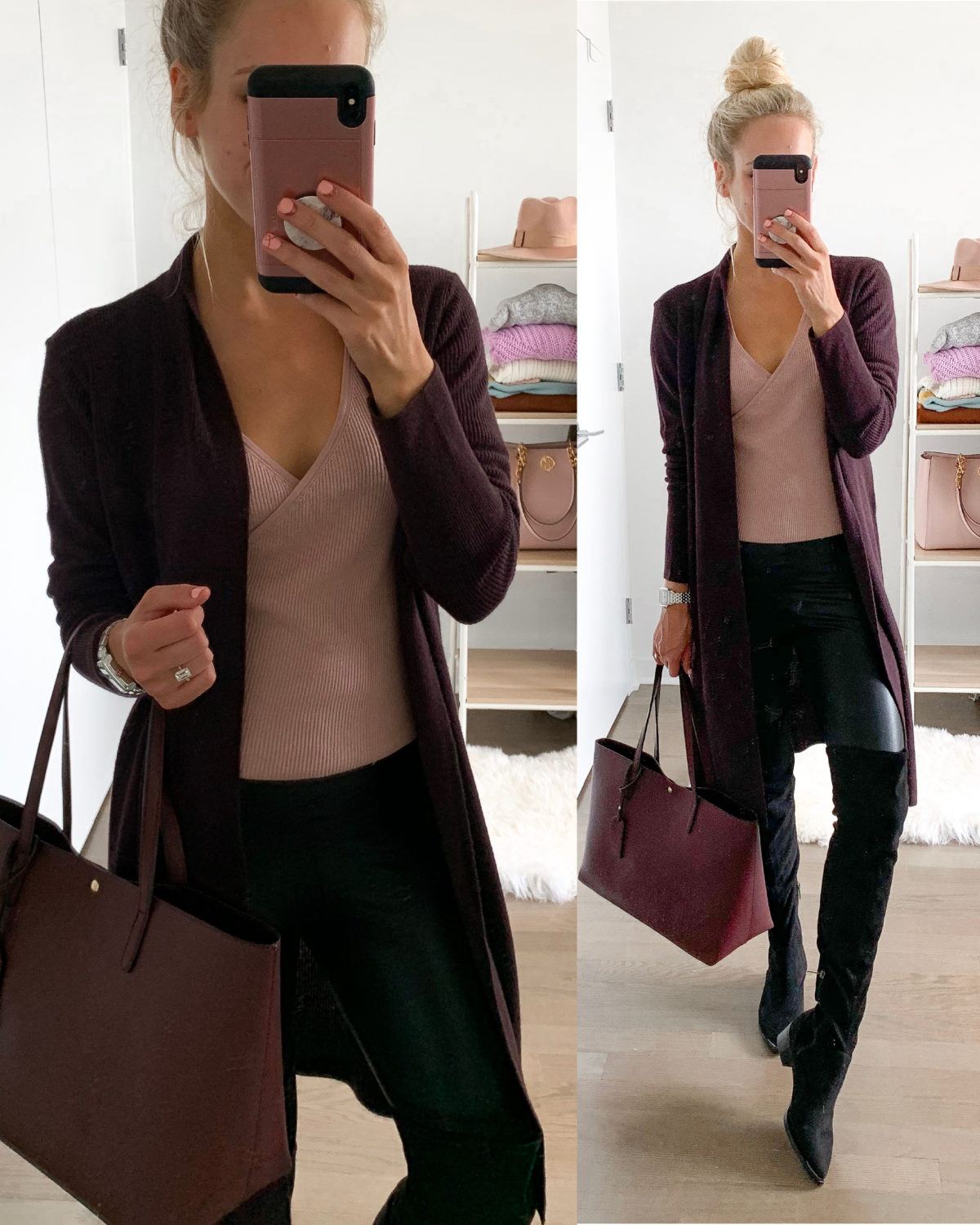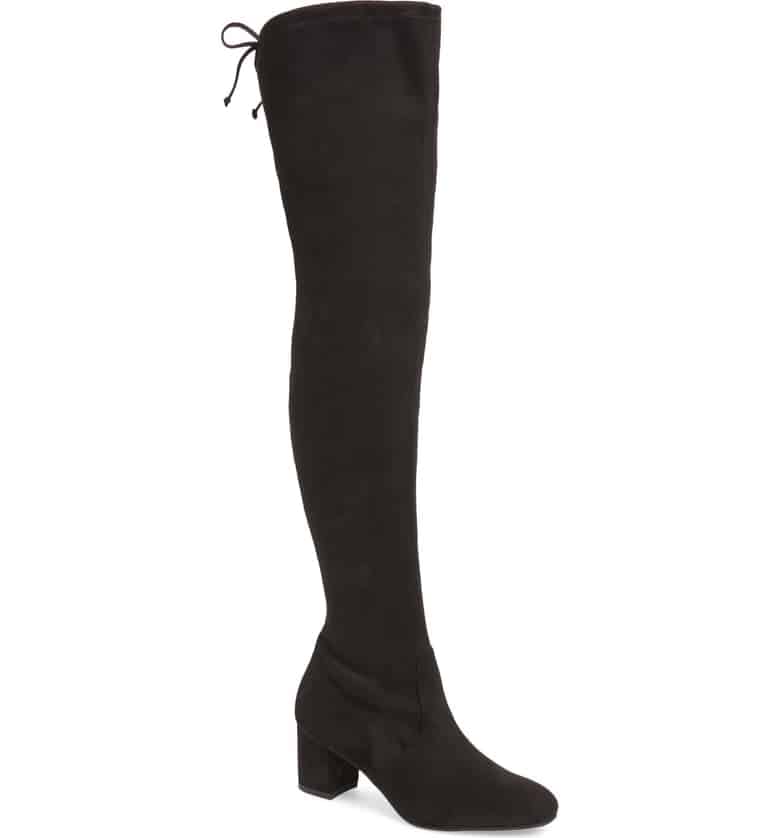 Commando 7/8 Faux Leather Leggings // SALE PRICE: $65.50 (Price After Sale: $98.00)
SIZING: True to size. (I'm wearing XS)
Stuart Weitzman Over The Knee Boots // SALE PRICE: $559.90 (Price After Sale: $850.00)
COLOR: Black Suede
---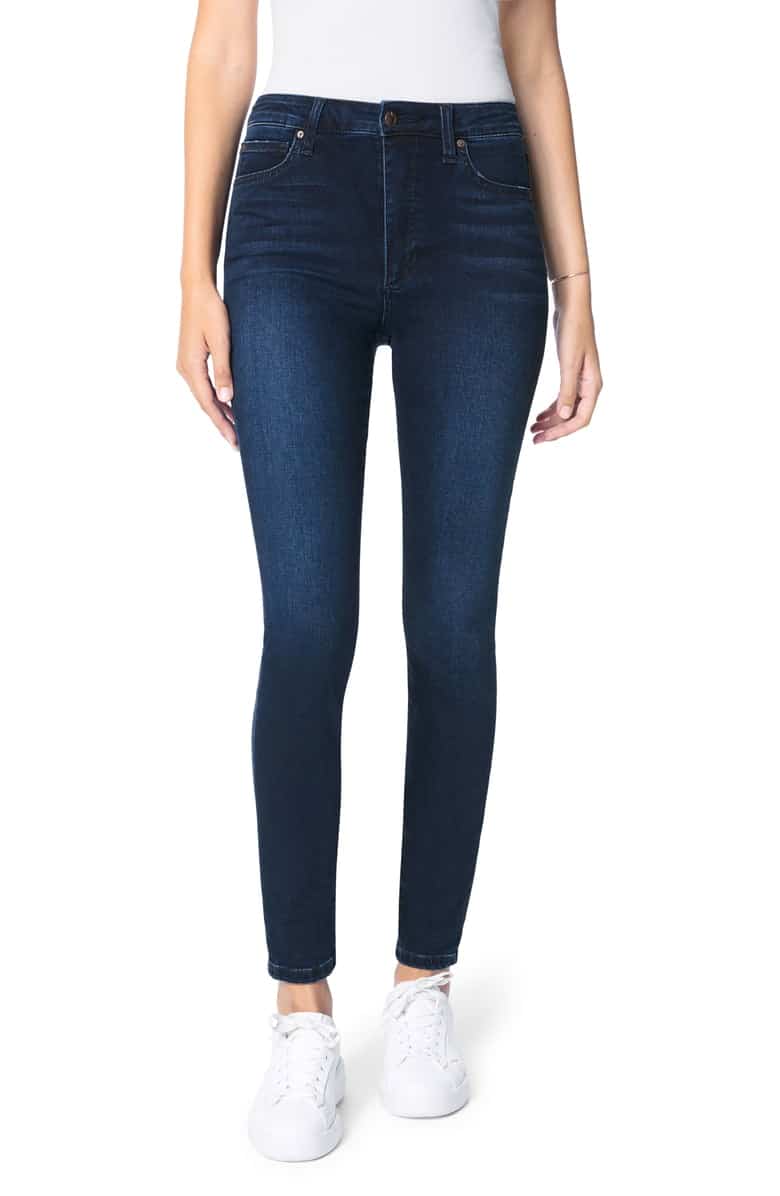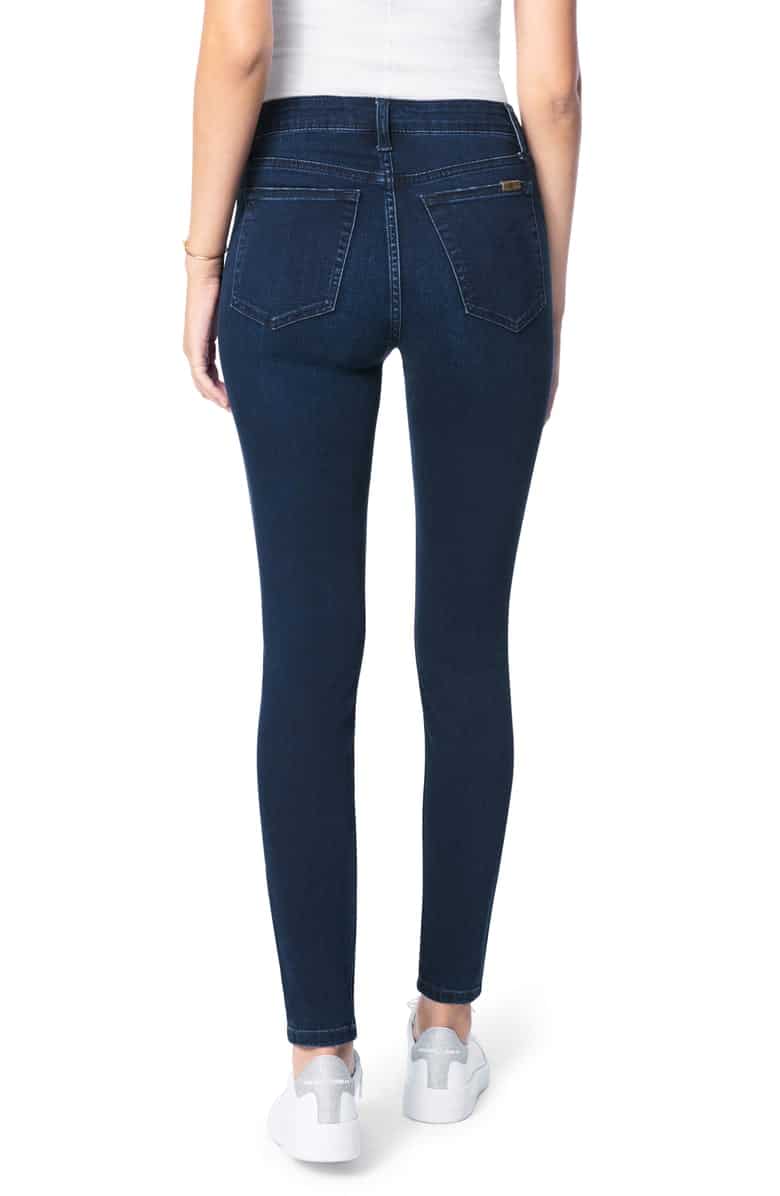 Joe's Charlie High Rise Skinny Jeans // SALE PRICE: $99.90 (Price After Sale: $178.00)
SIZING: True To Size
---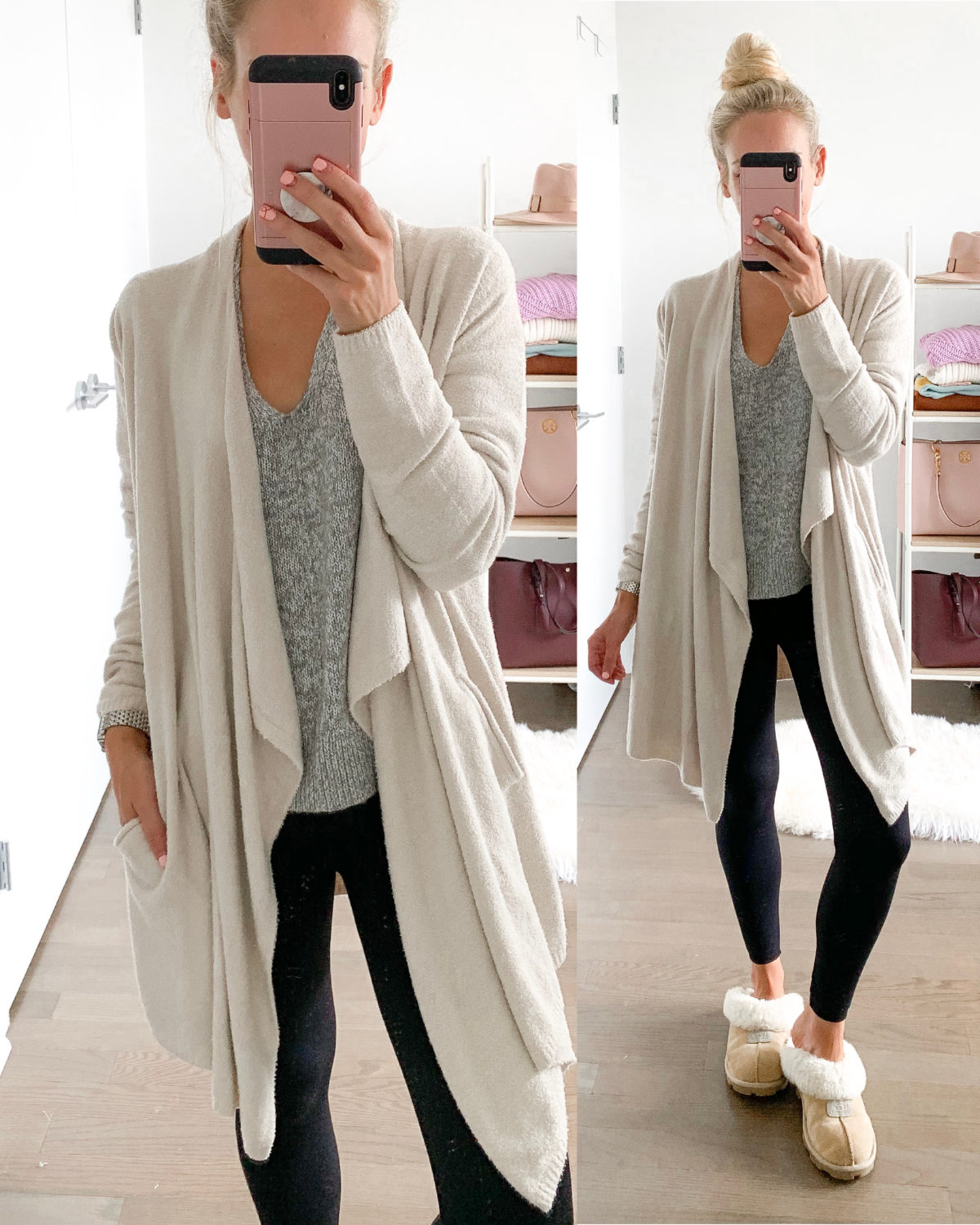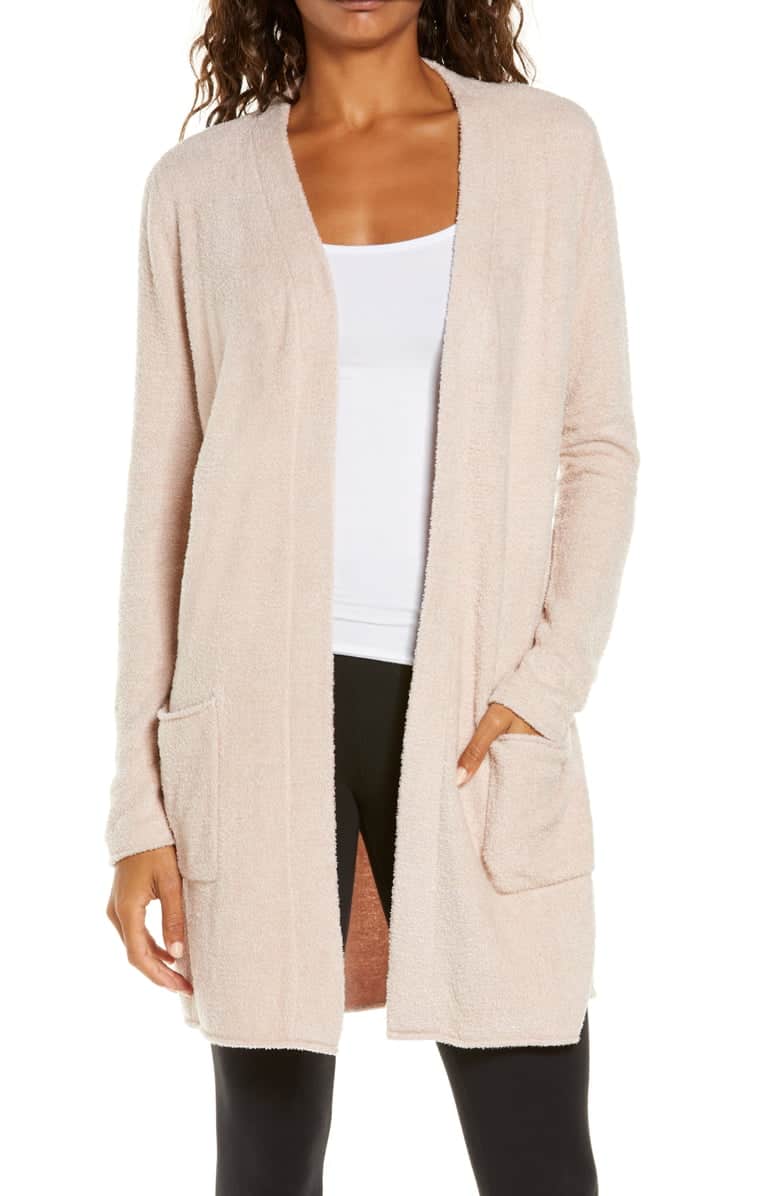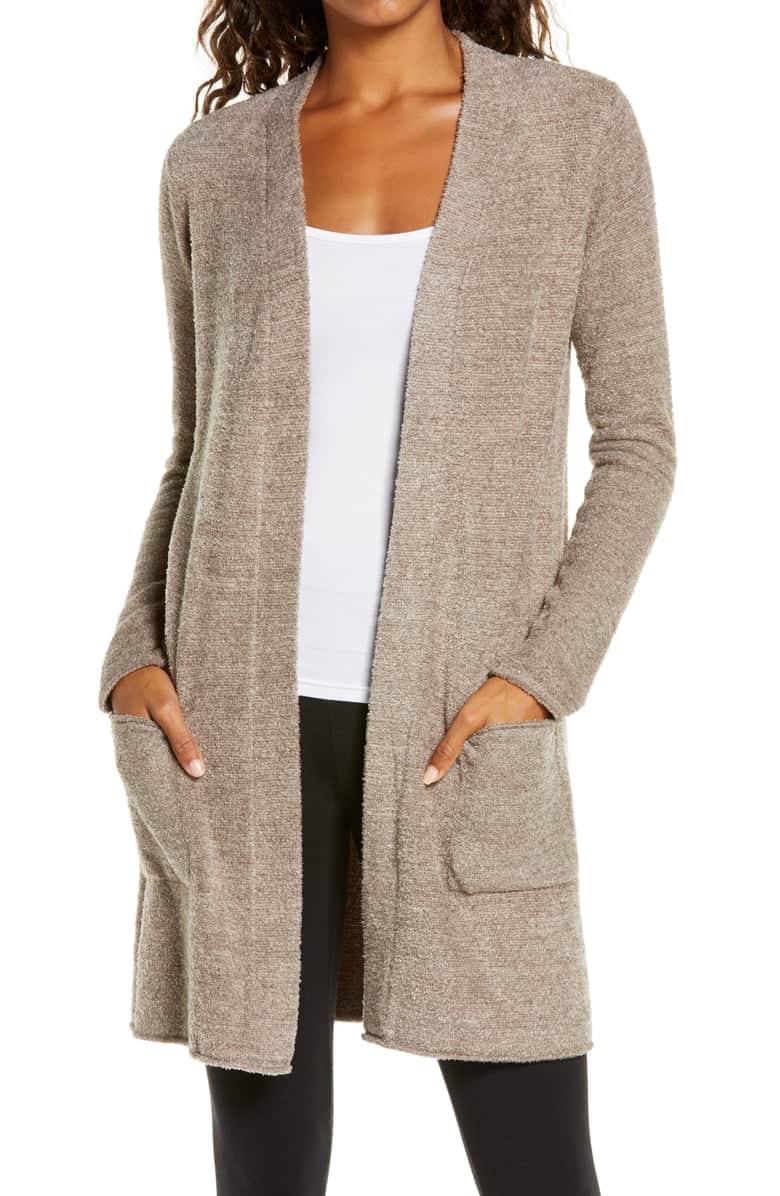 Barefoot Dreams Cozychic Lite Long Cardigan // SALE PRICE: $74.90 (Price After Sale: $114.00)
COLORS: Bisque, Black, Dusty Mauve, Heather Taupe, Blue-Pearl, Tan
Gibson V-Neck Fleece Top // SALE PRICE: $29.90 (Price After Sale: $49)
COLORS: Black, Gray | SIZING: I'm wearing Small
Spanx Active 7/8 Leggings // SALE PRICE: $64.90 (Price After Sale: $98.00)
SIZING: True to size. (I'm wearing XS)
Similar UGG Slippers // SALE PRICE: $69.90 (Price After Sale: $100)
---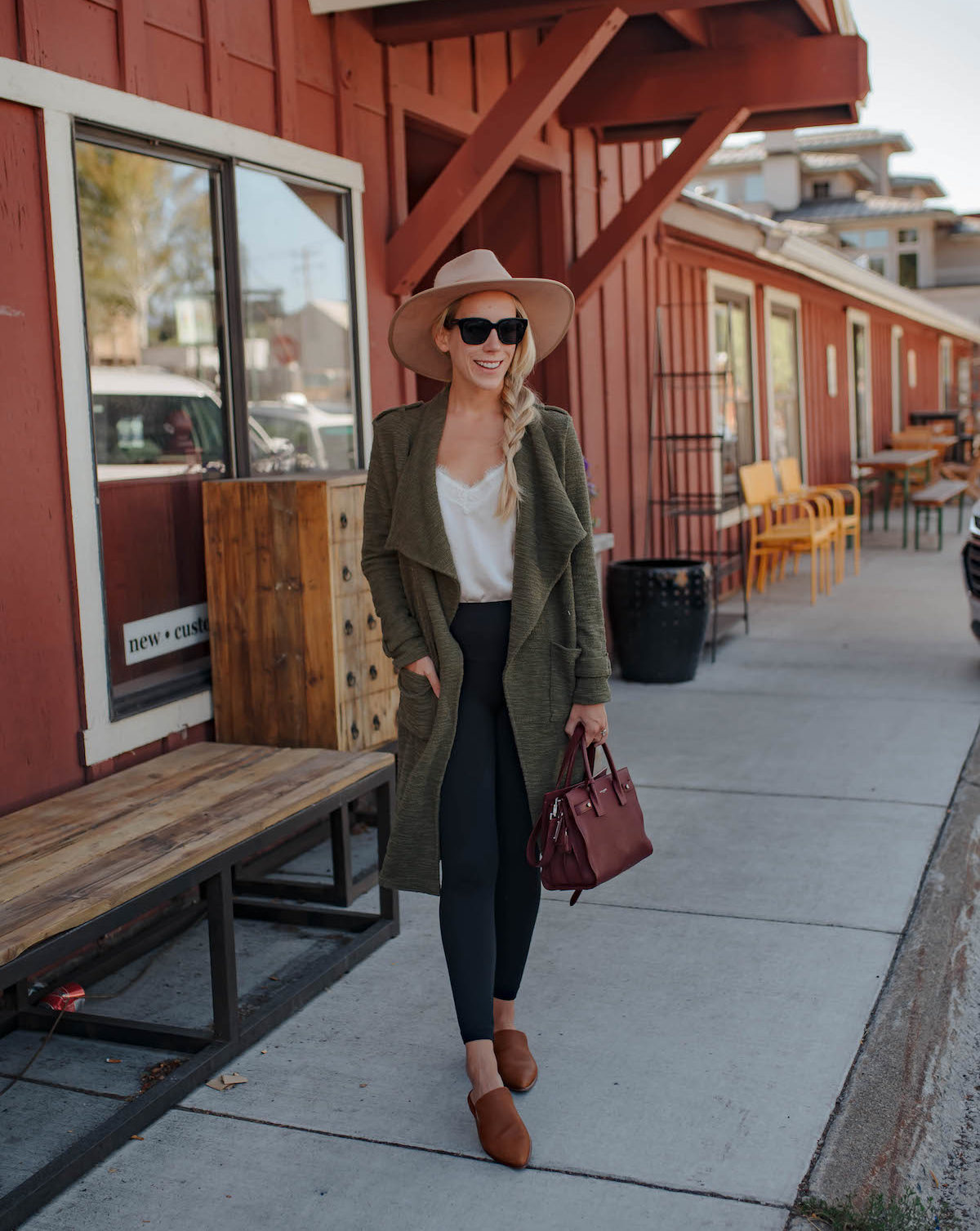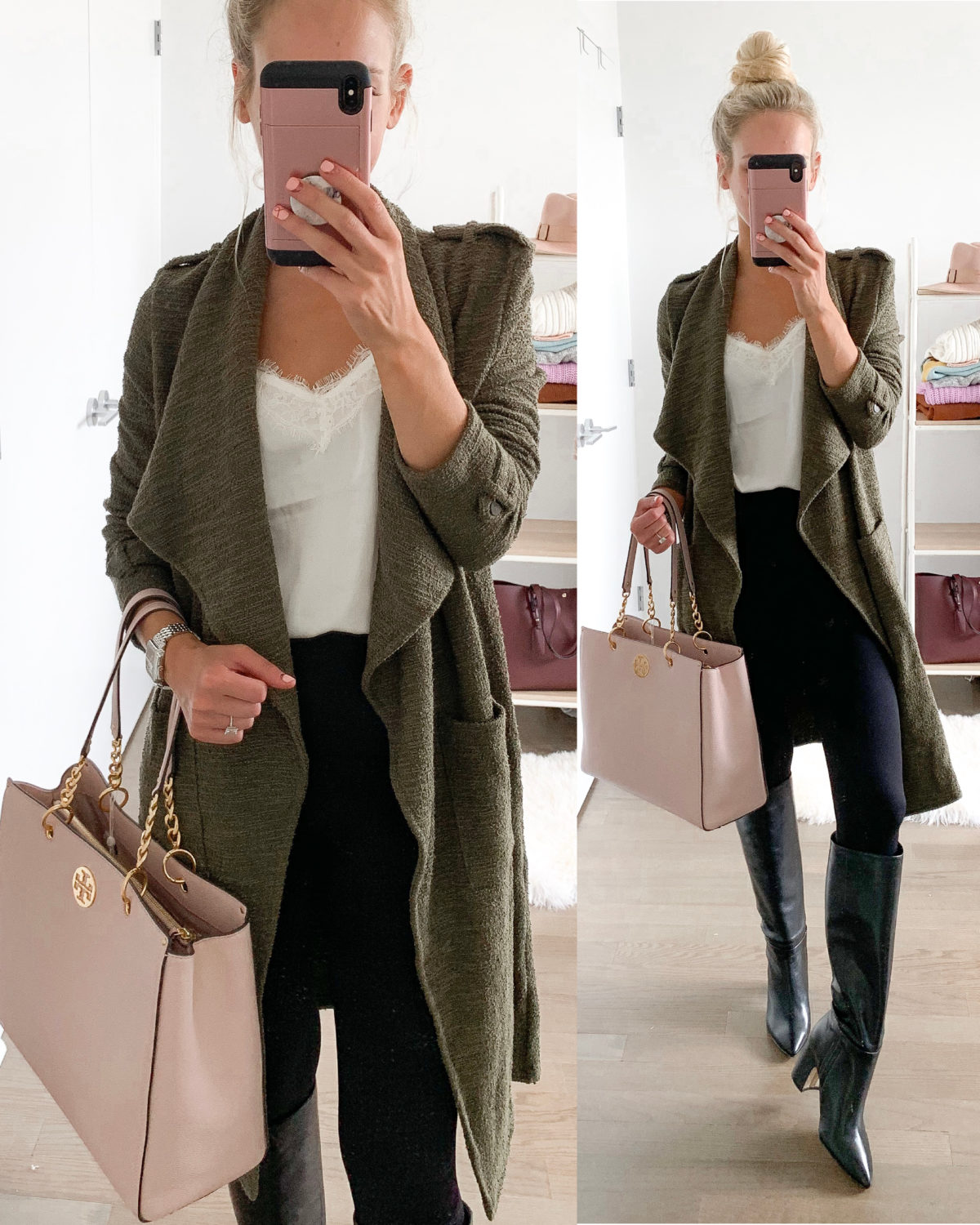 BB Dakota Drapey Trench Coat // SALE PRICE: $69.90 (Price After Sale: $109.00)
COLORS: Surplus Green, Black | SIZING: True to size. (I'm wearing XS)
---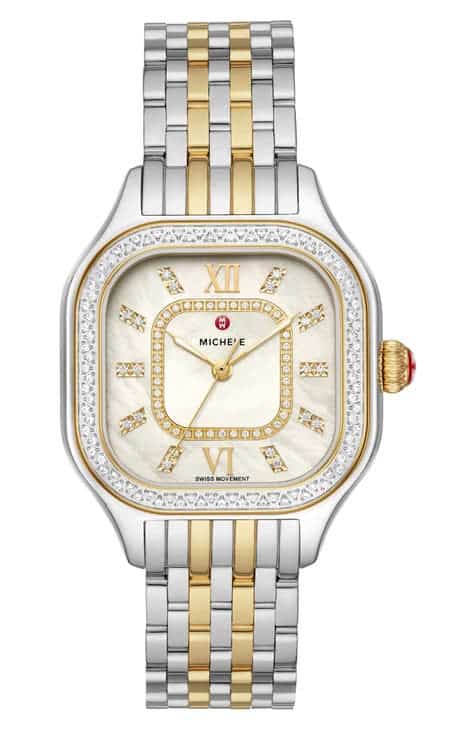 Michele Meggie Diamond Dial Watch Head & Bracelet // SALE PRICE: $1,935.90 (Price After Sale: $2,895.00)
COLORS: Gold, Silver, Two Tone
---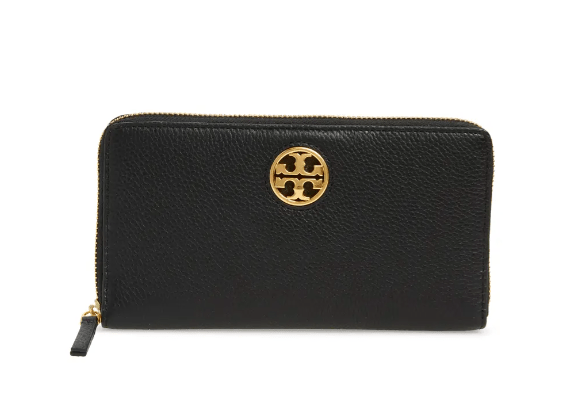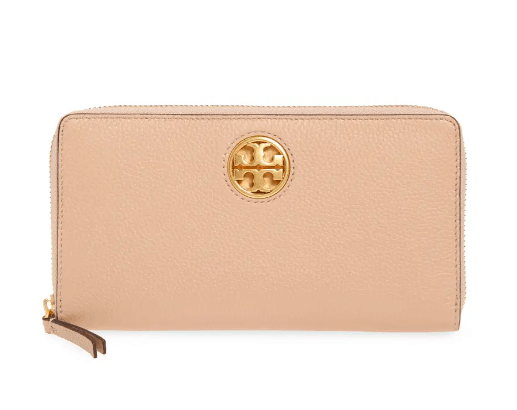 Tory Burch Carson Zip Leather Continental Wallet // SALE PRICE: $149.90 (Price After Sale: $228)
COLORS: Black, Pink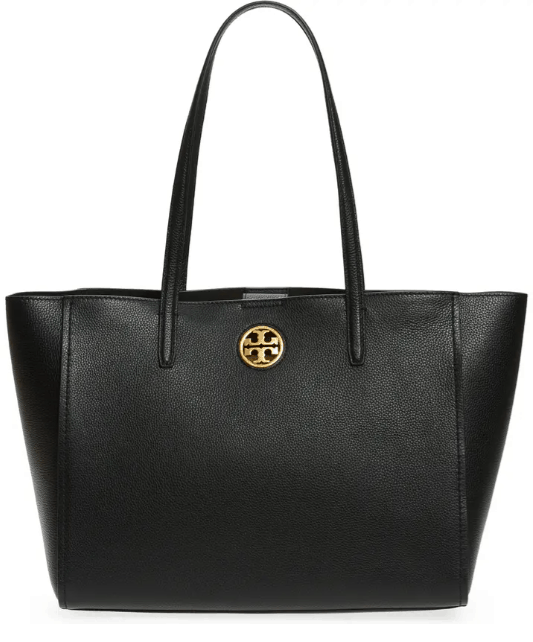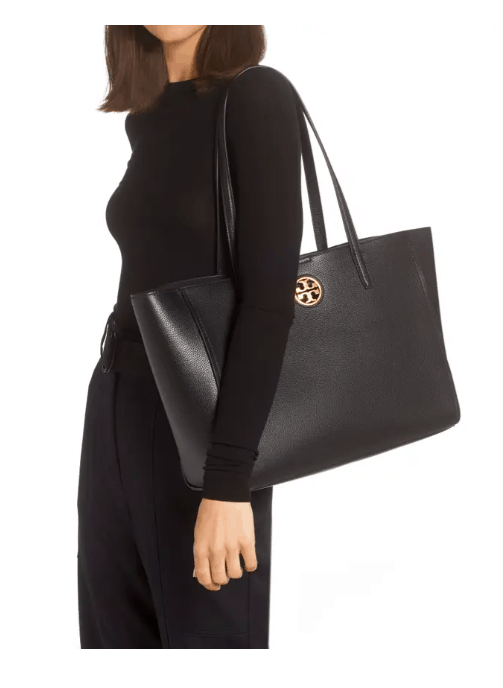 Tory Burch Carson Leather Tote // SALE PRICE: $299.90 (Price After Sale: $528)
Color: Black
---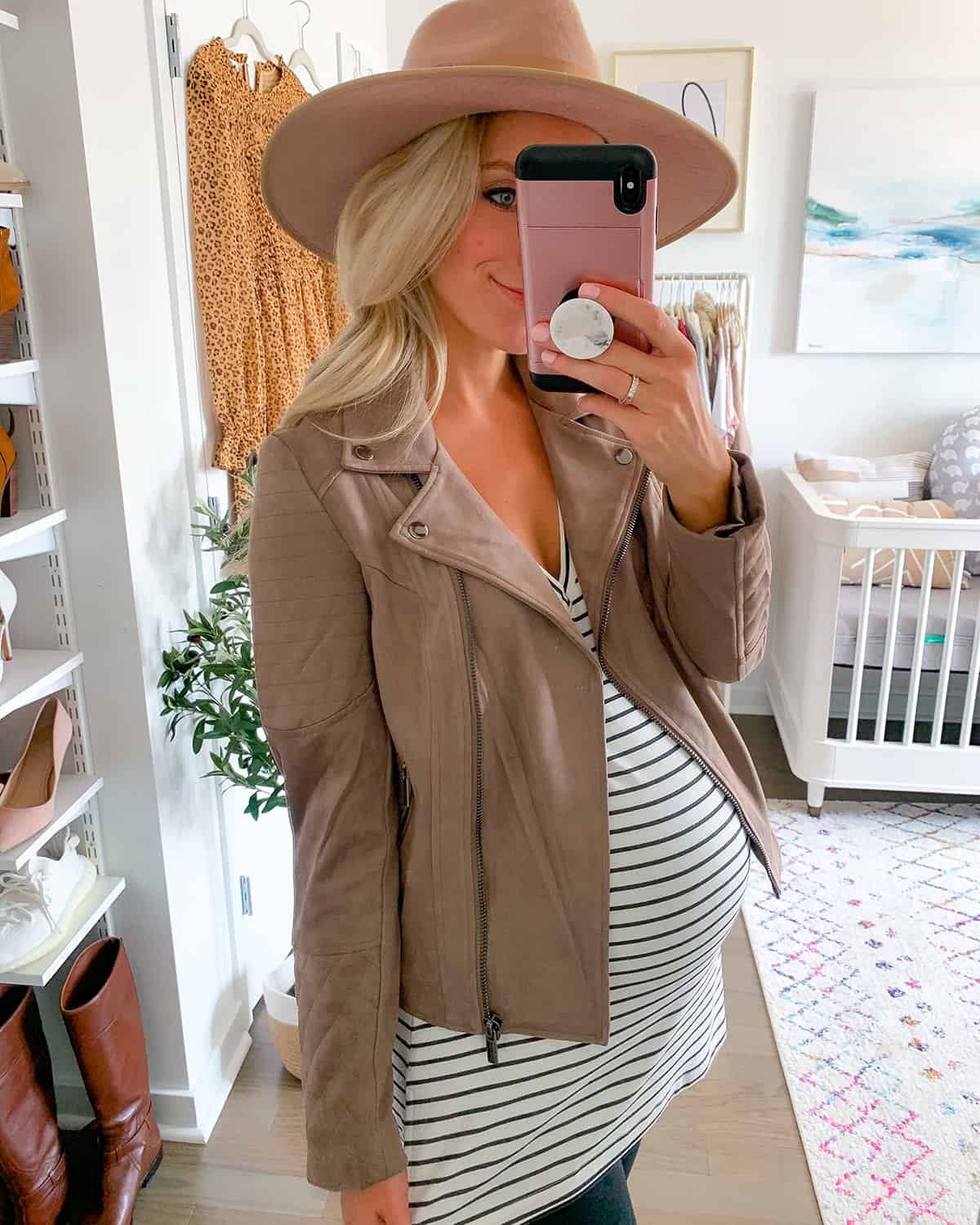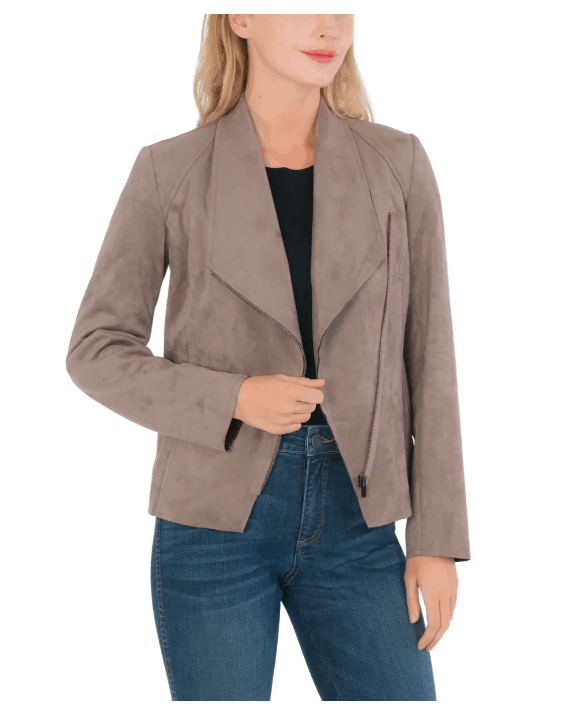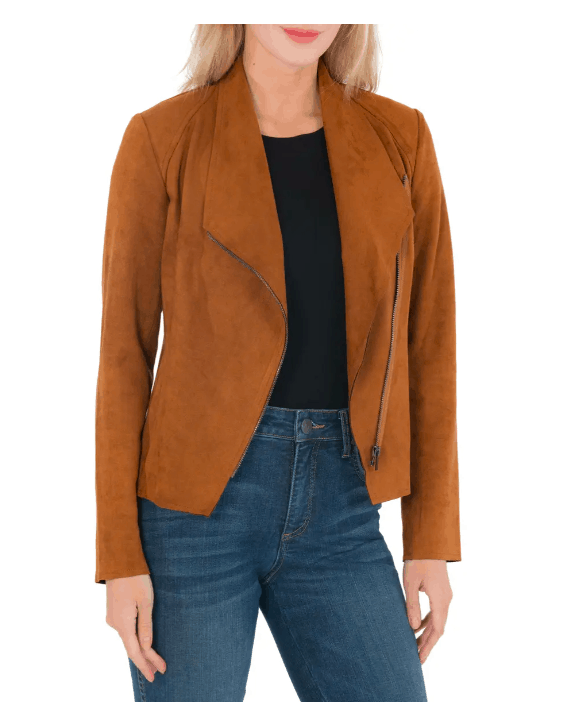 Kut from the Kloth Carina Faux Suede Drape Motto Jacket // SALE PRICE: $58.90 (Price After Sale: $89)
COLORS: Buff, Dark Olive, Whiskey
---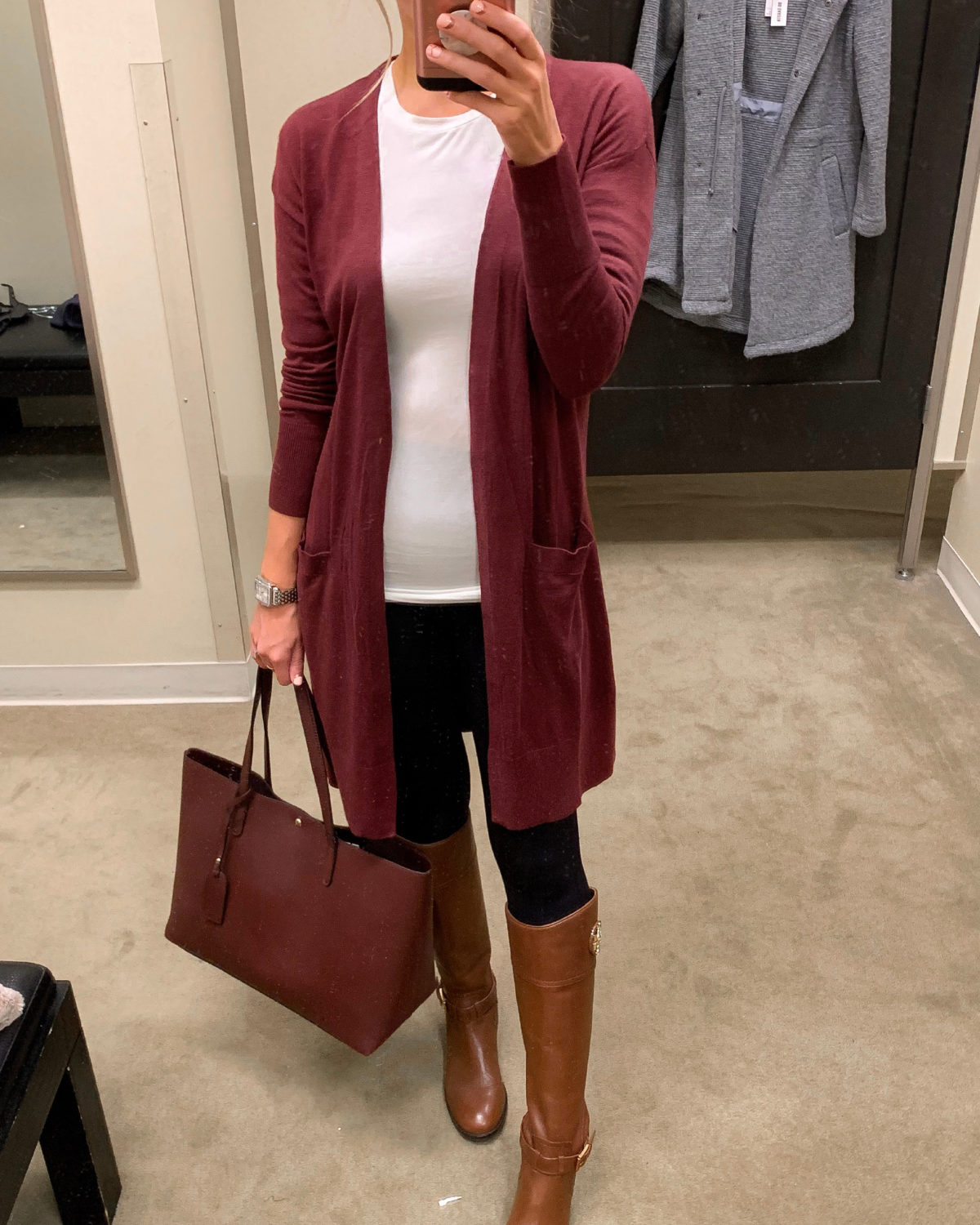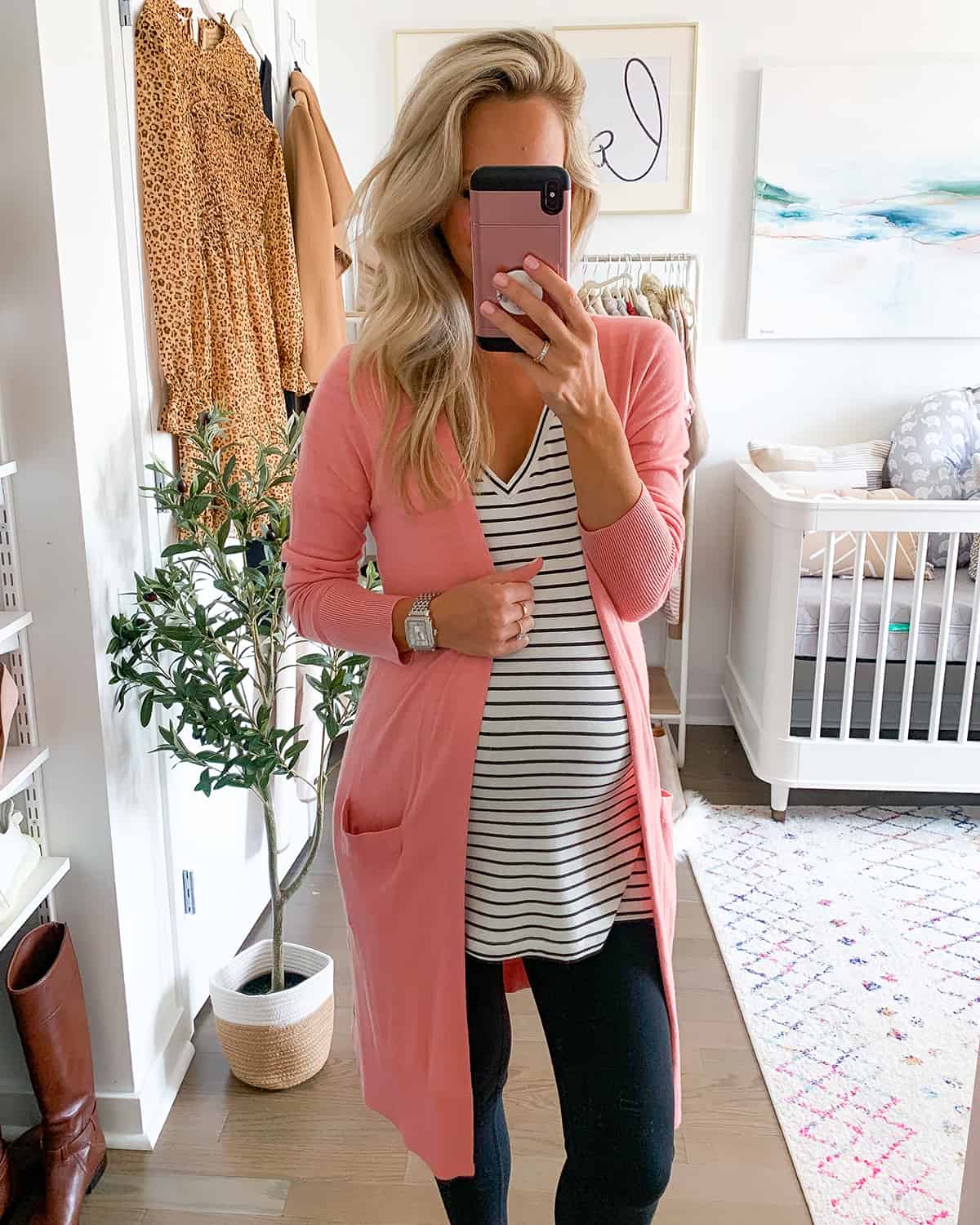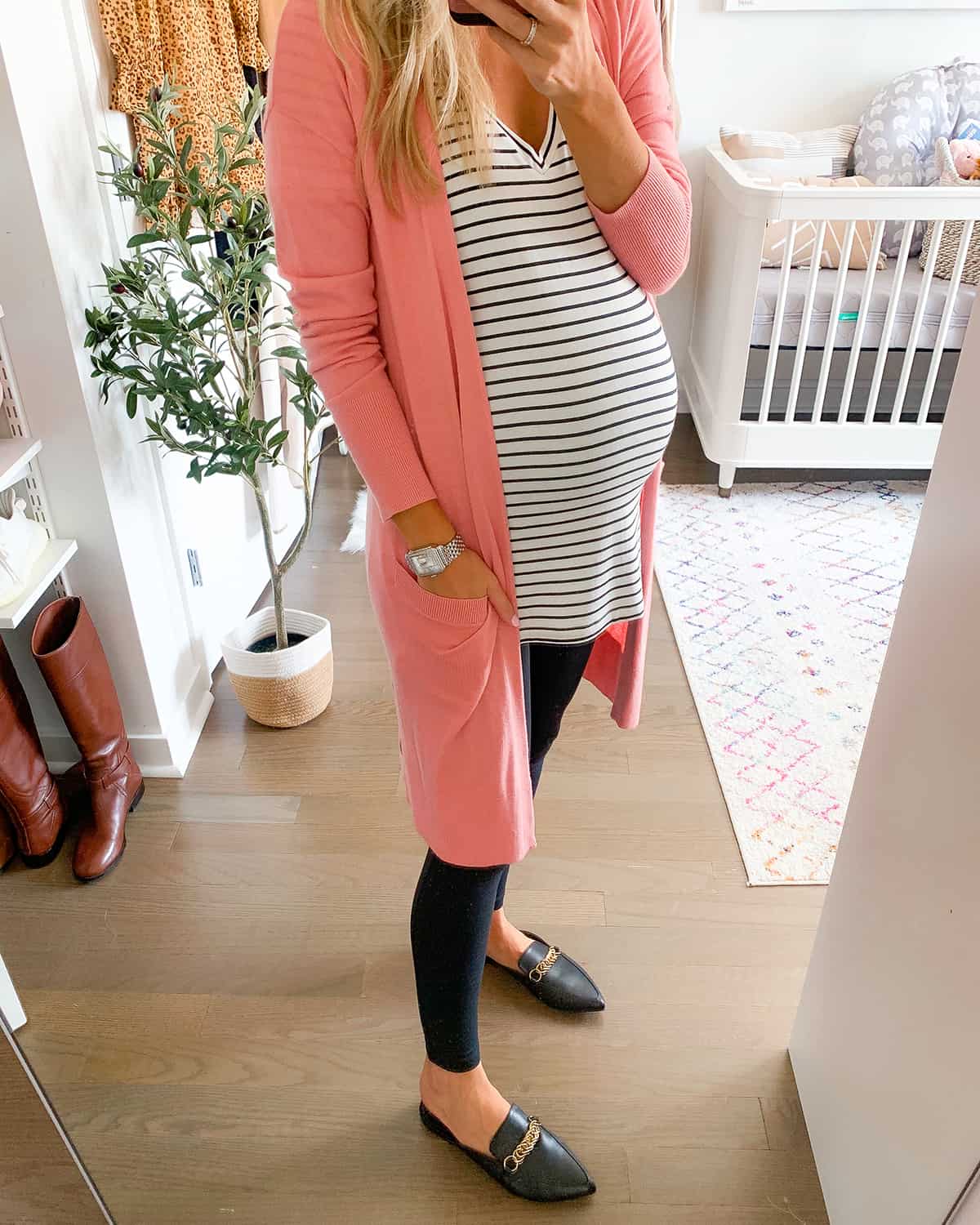 Halogen Open Front Pocket Cardigan // SALE PRICE: $49.90 (Price After Sale: $79.00)
COLORS: Black, Grey, Navy, Olive, Pink Adobe, Tan Heather, Burgundy | SIZING: True to size. (I'm wearing XS)
Zella Live in High Waist Leggings // SALE PRICE: $38.90 (Price After Sale: $59)
COLORS: Black, Gray Forged, Blue Veil, Red Couture
Halogen Crewneck Tee // SALE PRICE: $19.90 (Price After Sale: $39.00)
COLORS: Black, Pink, Gray, Ivory, Stripe | SIZING: True to size. (I'm wearing XS)
Steve Madden Finn Chain Pointed Toe Mule // SALE PRICE: $59.90 (Price After Sale: $89)
COLORS: Black Leather, Cognac Suede, Pink Suede, Navy Multi, Khaki Green Suede, Tan Suede
---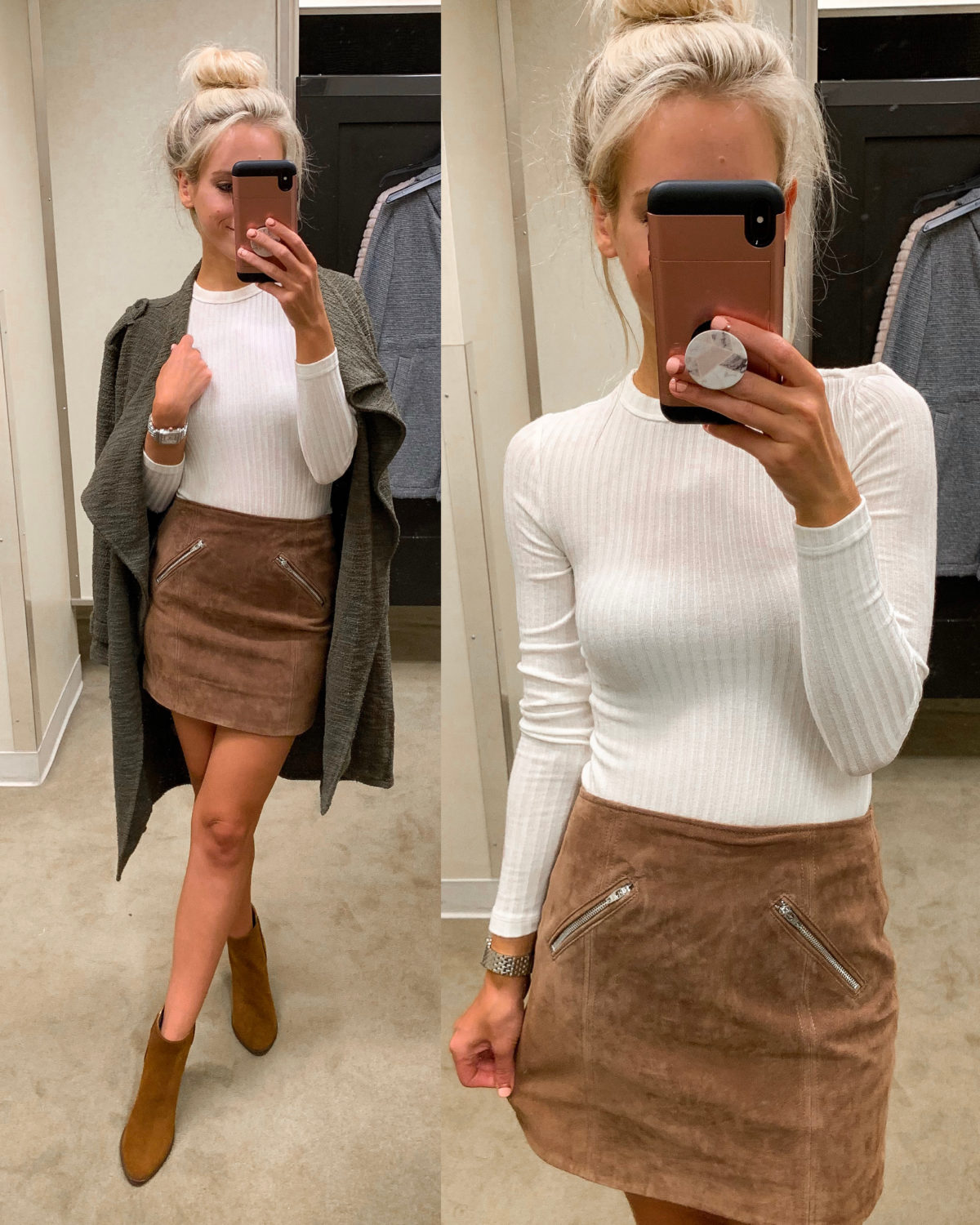 Suede Miniskirt (very similar) // SALE PRICE: $54.90 (Price After Sale: $98.00)
COLORS: Caramel, Grey
Ribbed Long Sleeve Top (very similar) // SALE PRICE: $11.90 (Price After Sale: $19.00)
COLOR: Ivory, Green, Tan
BB Dakota Drapey Trench Coat // SALE PRICE: $69.90 (Price After Sale: $109.00)
COLORS: Surplus Green, Black | SIZING: True to size. (I'm wearing XS)
---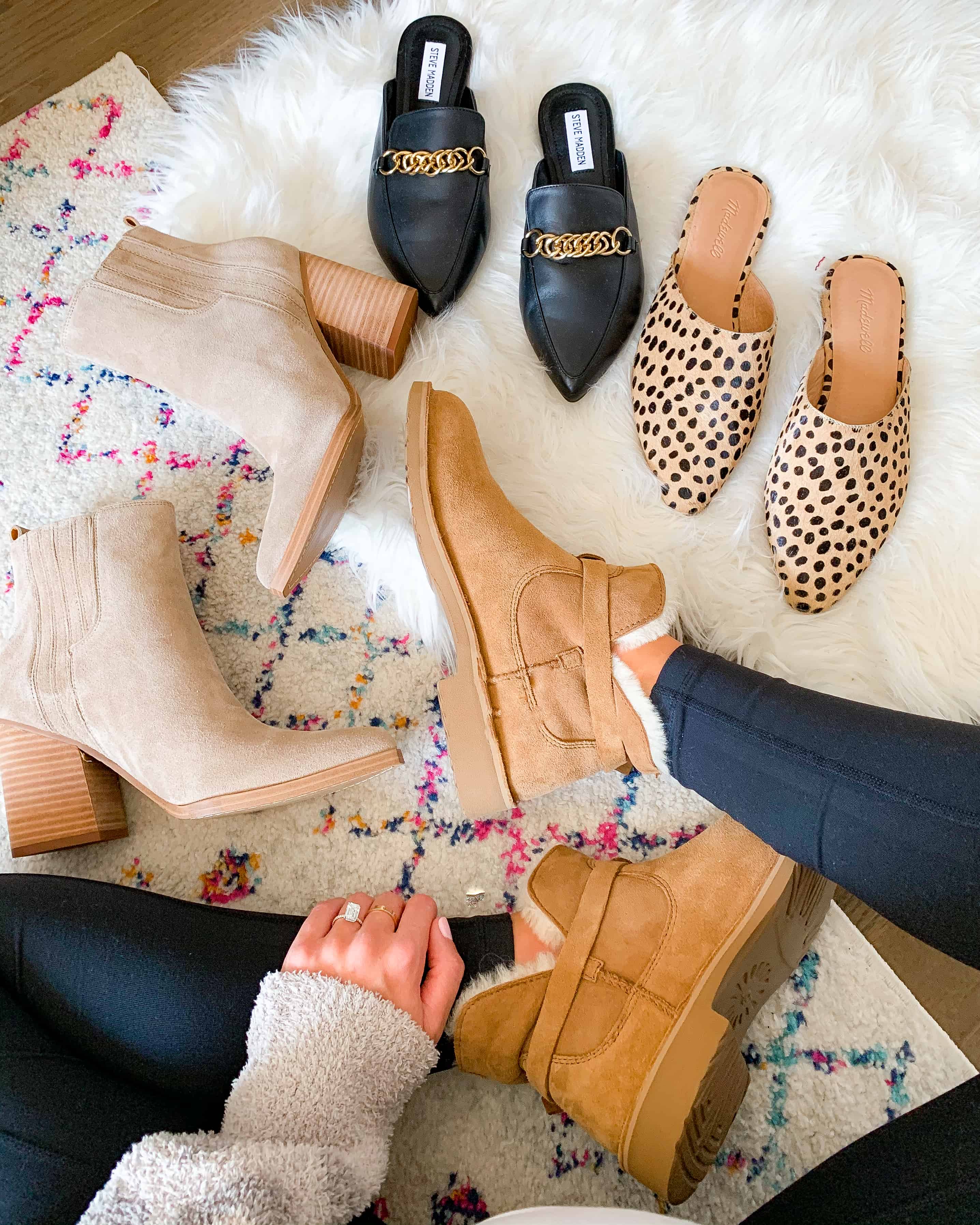 Steve Madden Finn Chain Pointed Toe Mule // SALE PRICE: $59.90 (Price After Sale: $89)
COLORS: Black Leather, Cognac Suede, Pink Suede, Navy Multi, Khaki Green Suede, Tan Suede
 Marc Fisher LTD Gadri Pointed Toe Bootie // SALE PRICE: $99.90 (Price After Sale: $189)
COLORS: Chic Cream Leather, Black Leather, Larice Suede, Grey Suede, Rhum Suede
UGG Genuine Shearling Bootie (very similar) // SALE PRICE: $99.90 (Price After Sale: $150)
COLORS: Chestnut, Black, Charcoal | SIZING: True to Size
---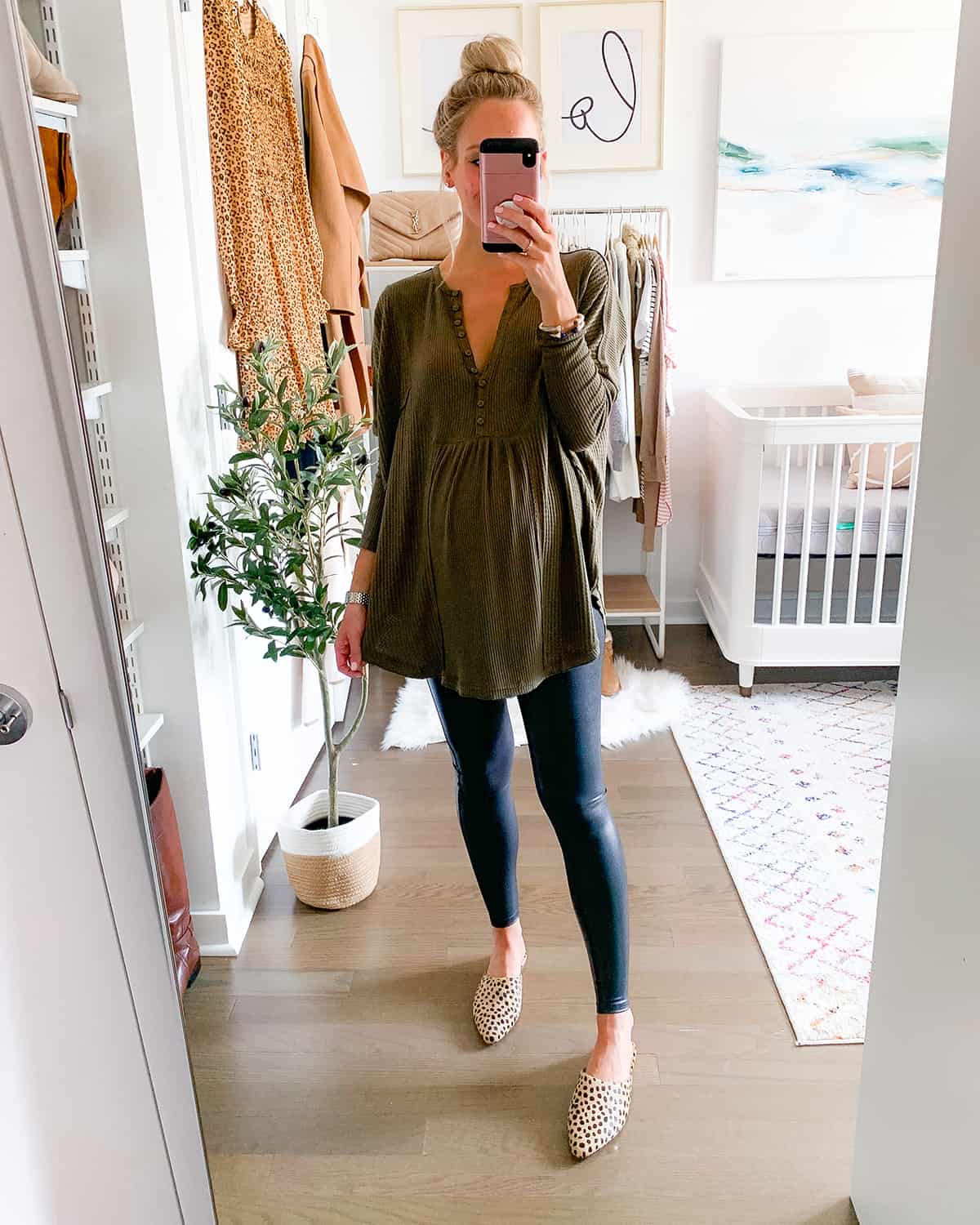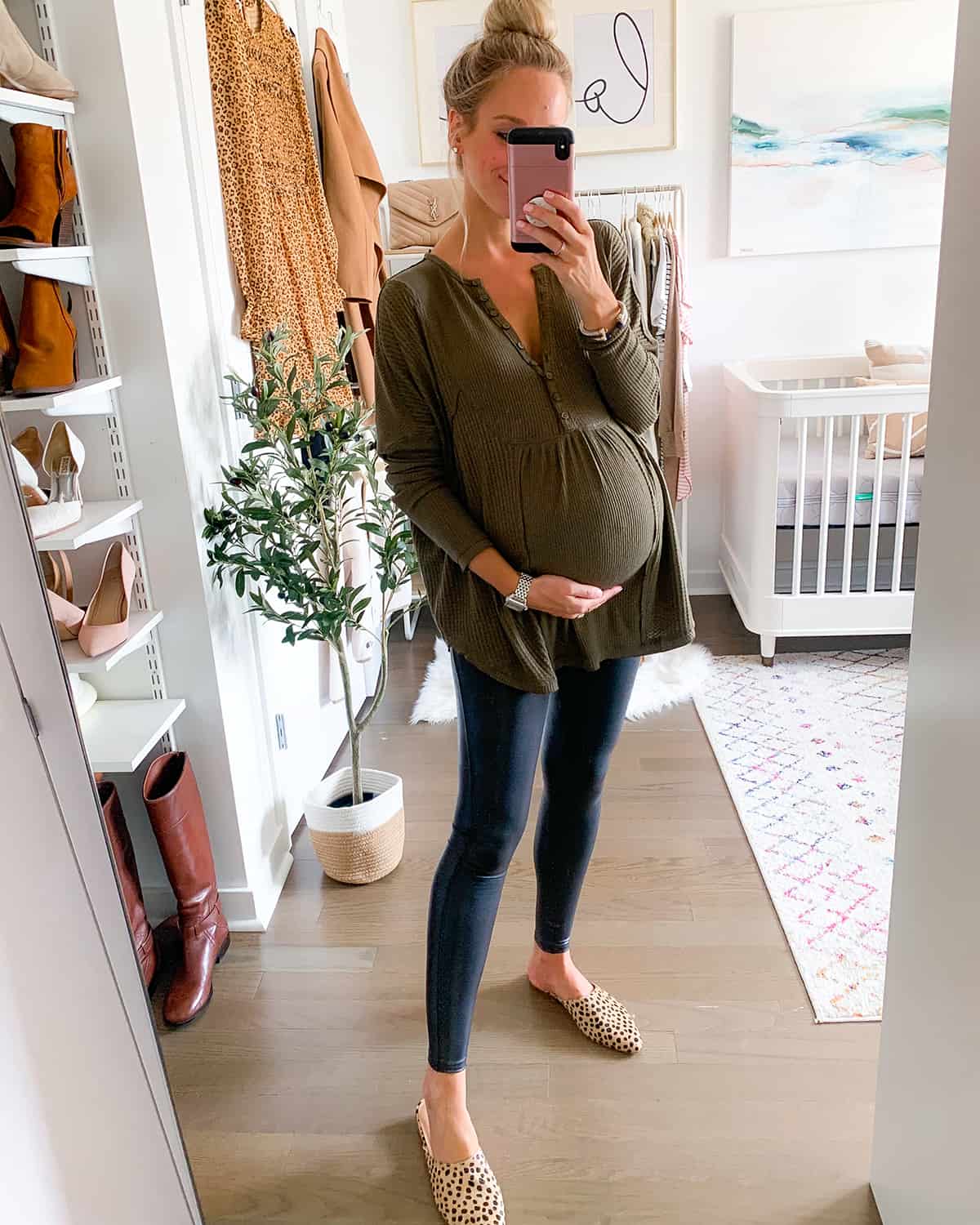 Free People Leo Henley Tee // SALE PRICE: $45.90(Price After Sale: $68)
COLORS: White, Black, Army, Chocolate Malt
 Spanx Faux Leather Leggings // SALE PRICE: $64.90 (Price After Sale: $98)
COLORS: Very Black
---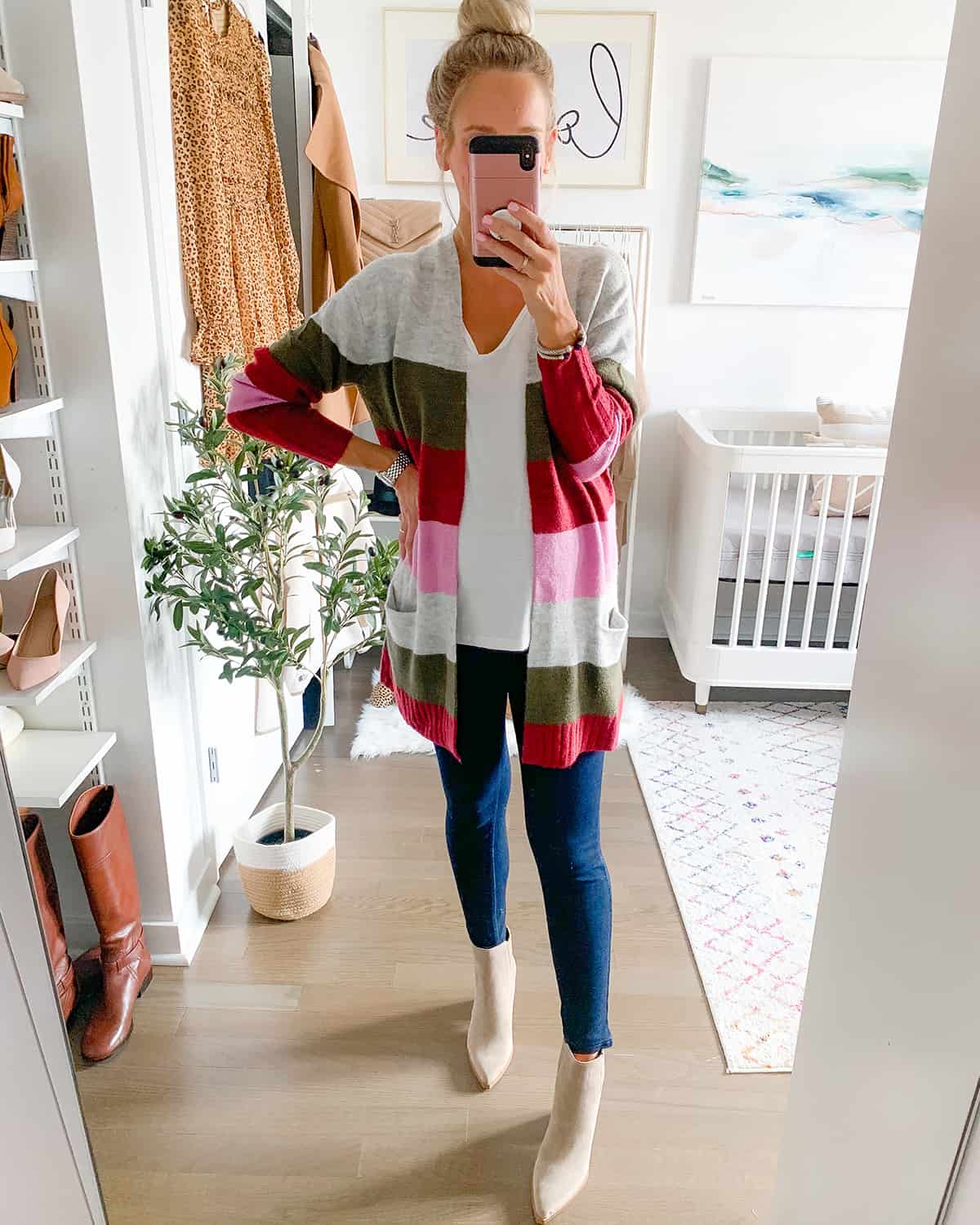 Caslon Open Front Cardigan // SALE PRICE: $45.90 (Price After Sale: $69)
COLORS: Grey Heather, Rust Spice, Black, Pink Smoke, Beige Oatmeal, Green Sorrel | SIZING: I'm wearing Small
Kut from the Kloth Skinny Jeans // SALE PRICE: $58.90 (Price After Sale: $89)
SIZING: True to Size
Marc Fisher LTD Gadri Pointed Toe Bootie // SALE PRICE: $99.90 (Price After Sale: $189)
COLORS: Chic Cream Leather, Black Leather, Larice Suede, Grey Suede, Rhum Suede
---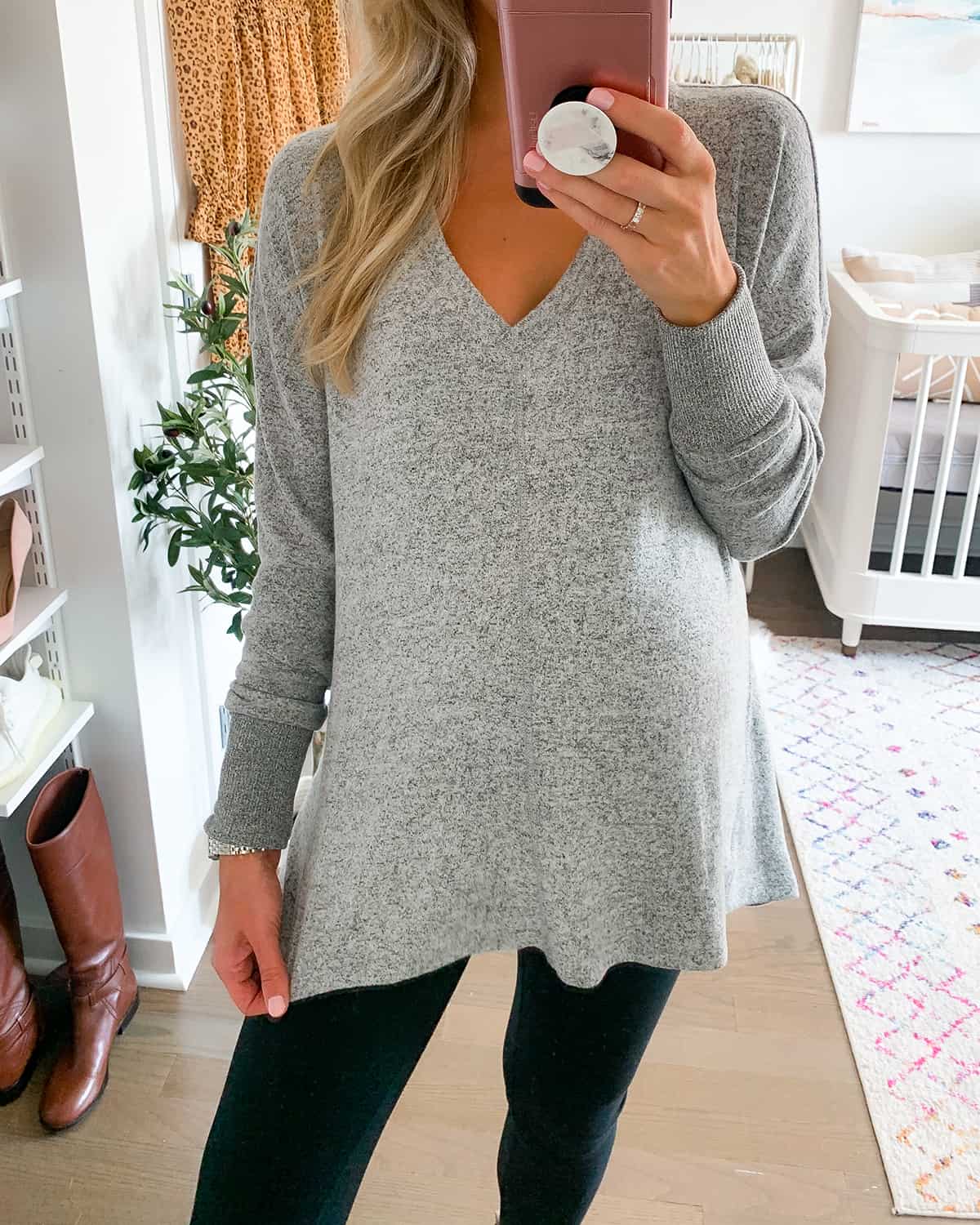 Gibson V-Neck Fleece Top // SALE PRICE: $29.90 (Price After Sale: $49)
COLORS: Black, Gray | SIZING: I'm wearing Small
---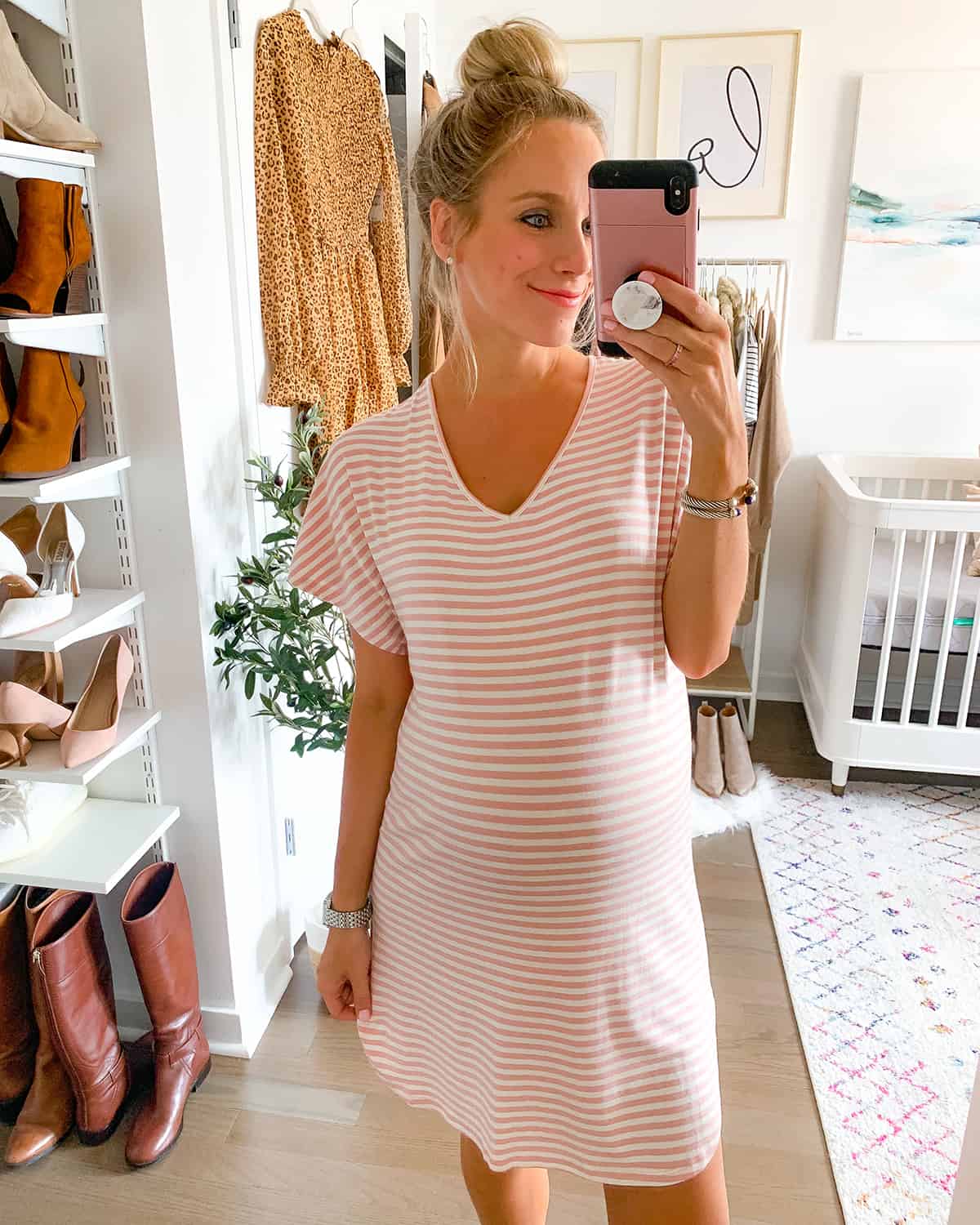 Nordstrom Moonlight Dream Dolman Nightshirt // SALE PRICE: $24.90 (Price After Sale: $39)
COLORS: Black, Heather Gray, Purple Fragrant | SIZING: I'm wearing Small
---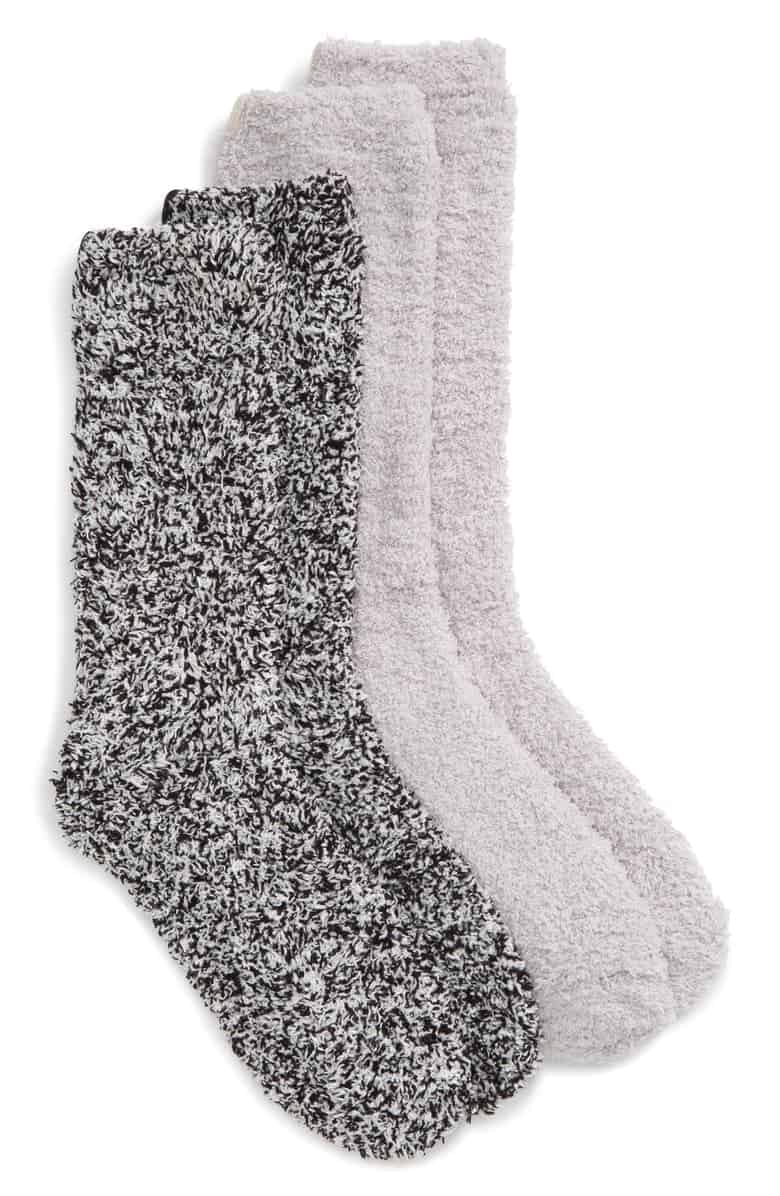 Barefoot Dreams 2-Pack CozyChic Socks // SALE PRICE: $19.90 (Price After Sale: $30.00)
COLORS: Carbon/White
---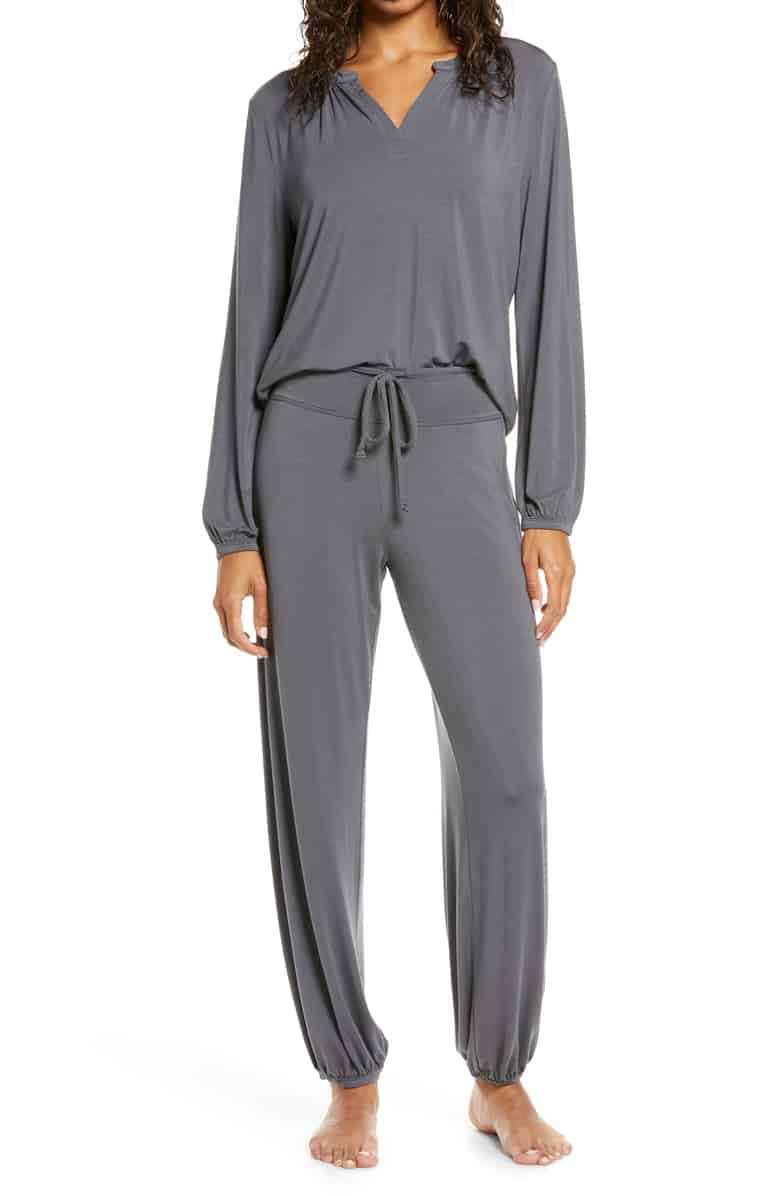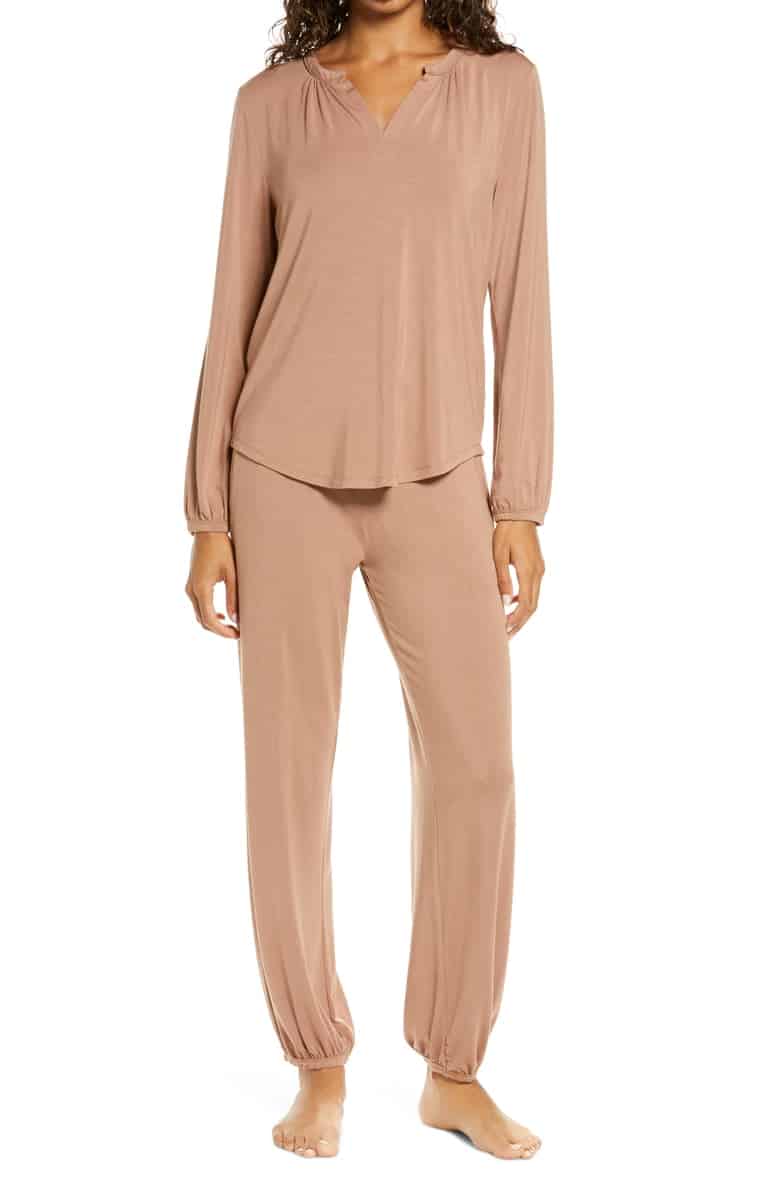 Barefoot Dreams Namaste Two-Piece Lounge Set // SALE PRICE: $89.90 (Price After Sale: $145.00)
COLORS: Faded Rose, Black, Graphite
---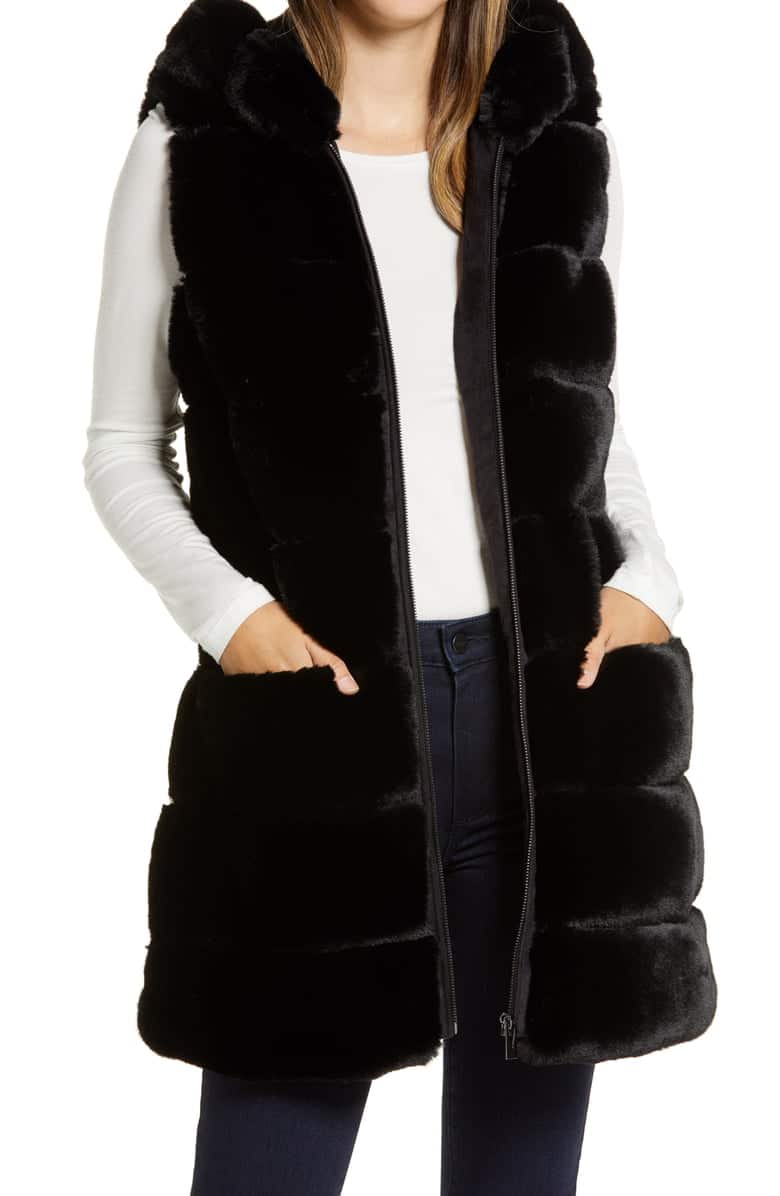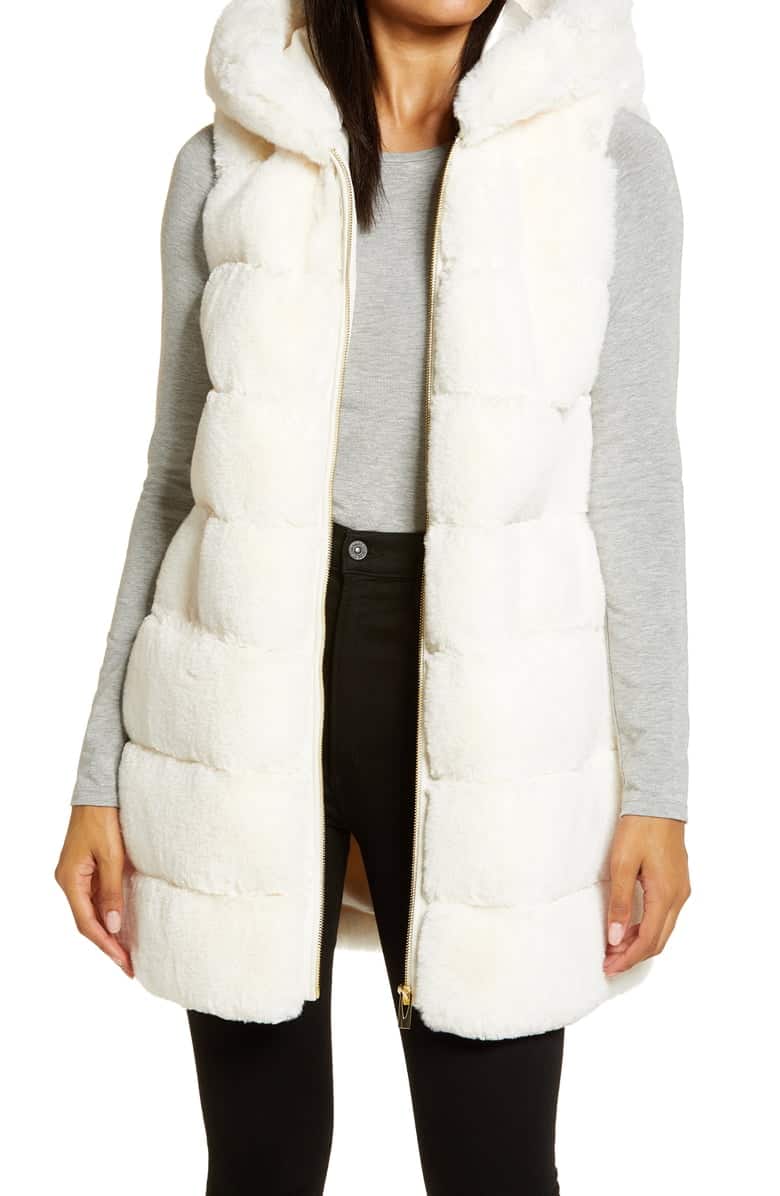 Via Spiga Chevron Faux Fur Hooded Vest // SALE PRICE: $129.90 (Price After Sale: $240.00)
COLORS: Black, Beige
---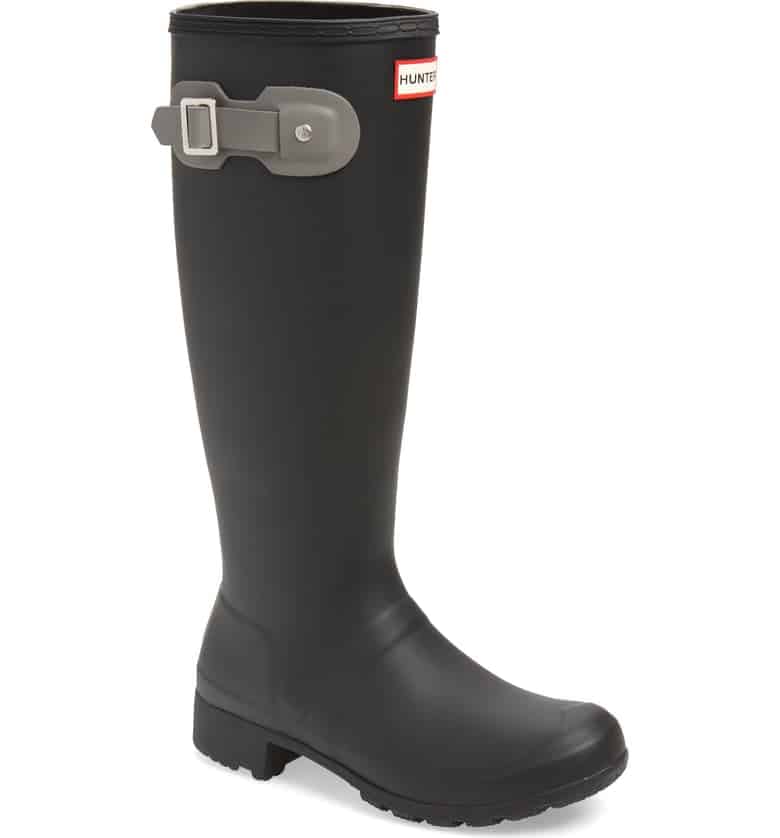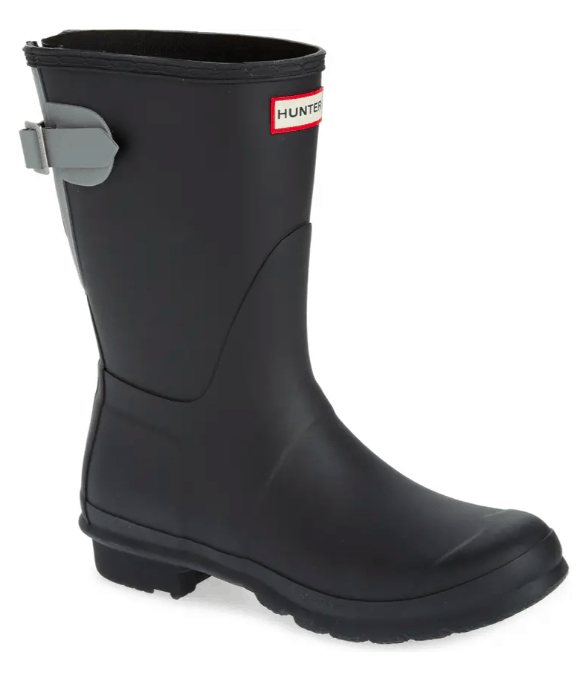 Hunter Original Tall Waterproof Rain Boot // SALE PRICE: $99.90 (Price After Sale: $165)
Hunter Original Short Waterproof Rain Boot // SALE PRICE: $99.90 (Price After Sale: $155.00)
---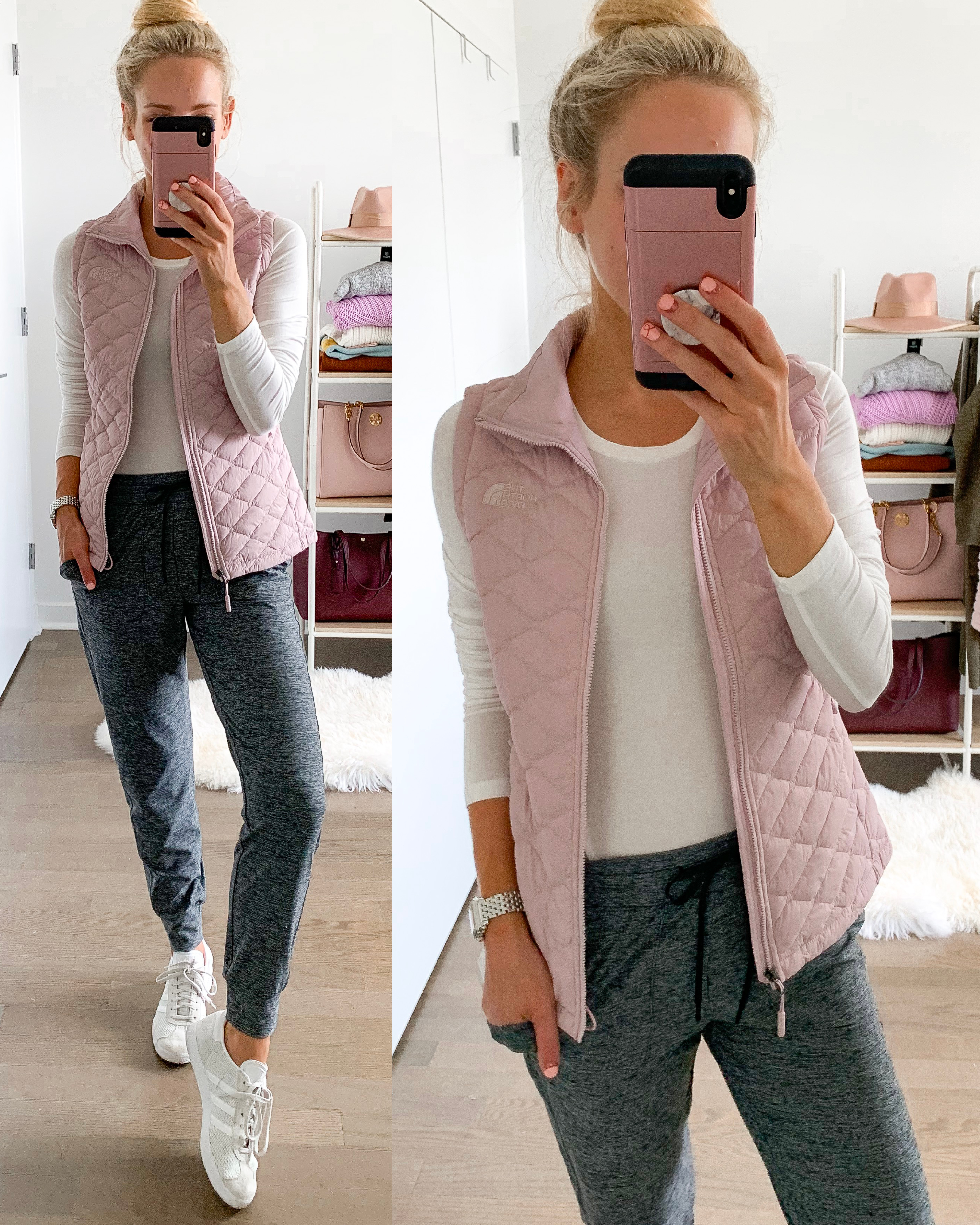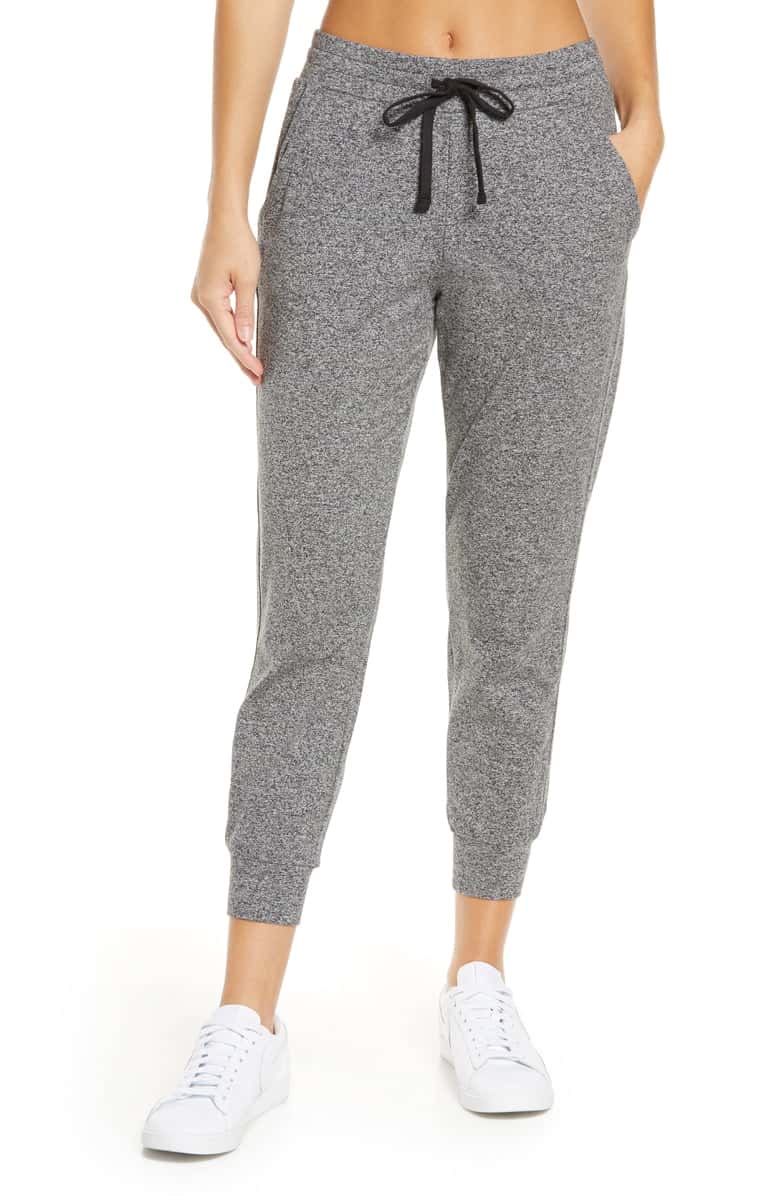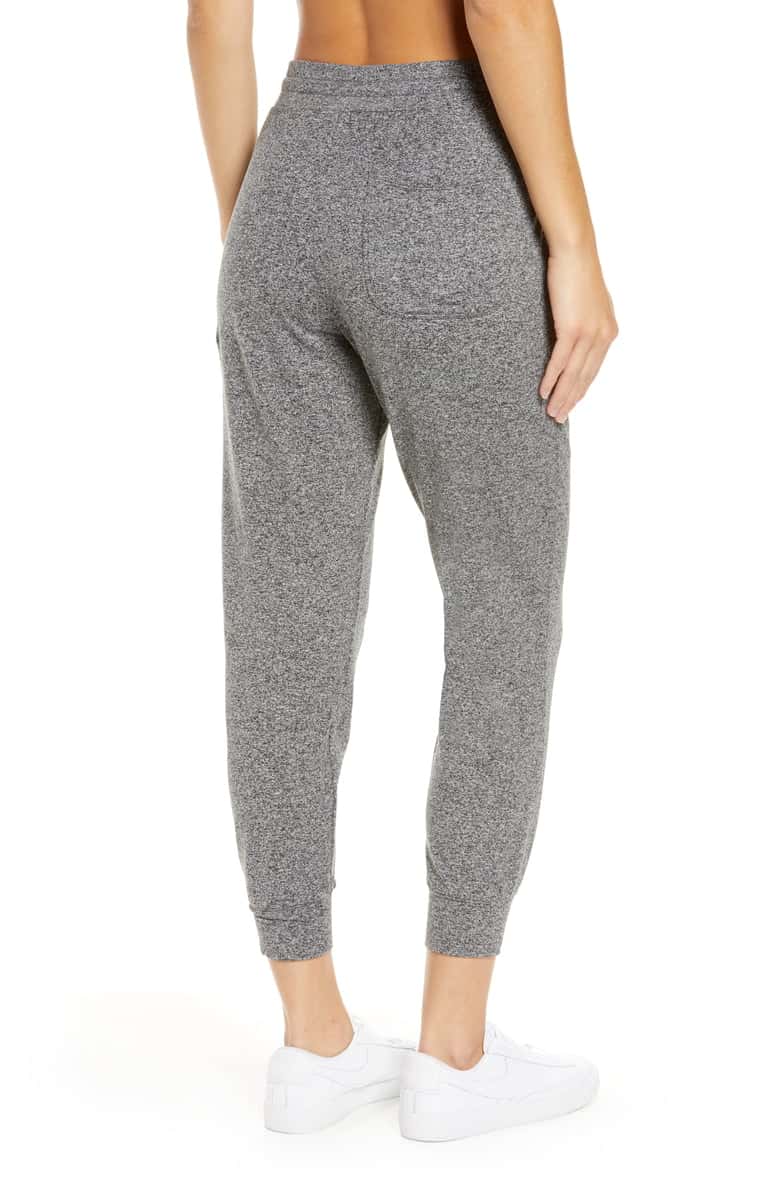 Zella Restore Soft Pocket Jogger Pants // SALE PRICE: $45.90 (Price After Sale: $69.00)
SIZING: True to size. (I'm wearing XS)
- Katie