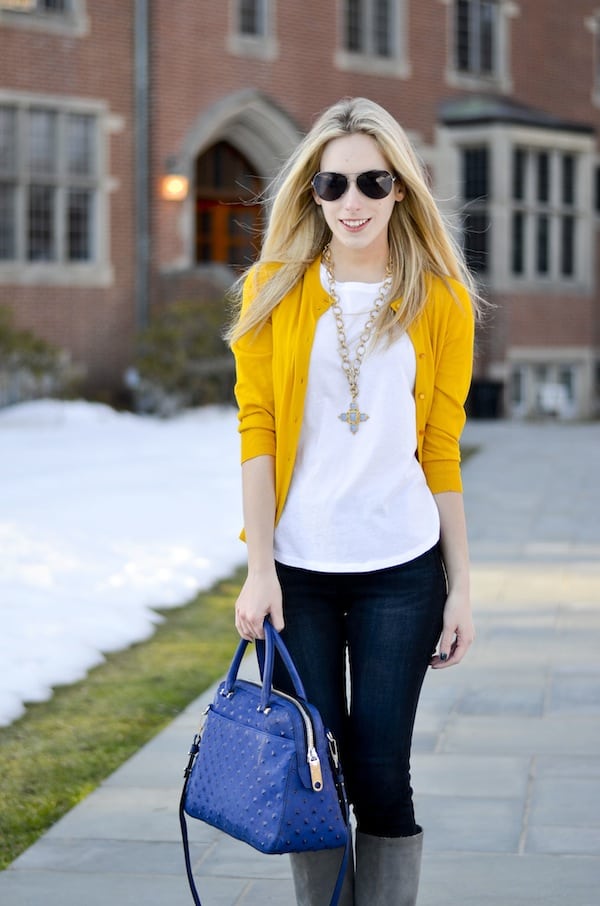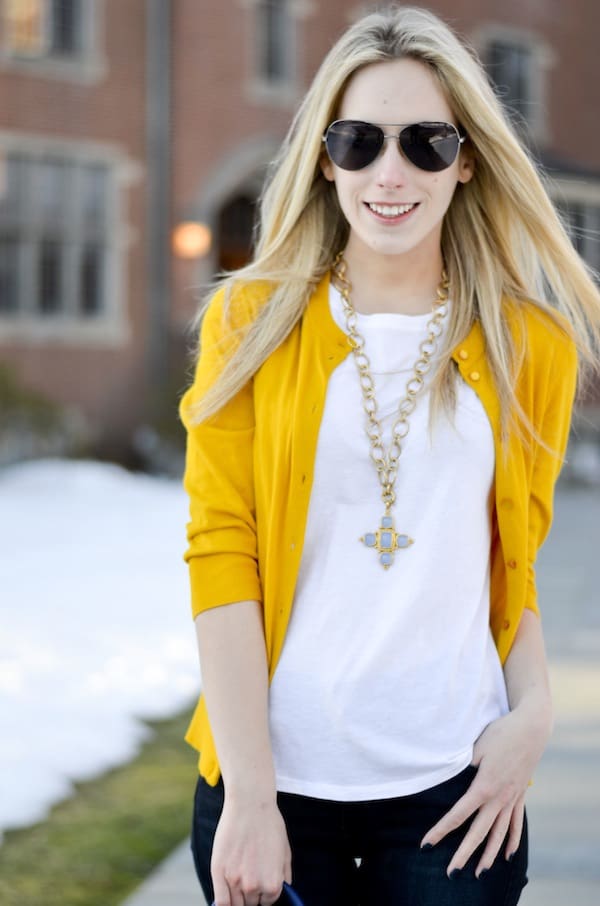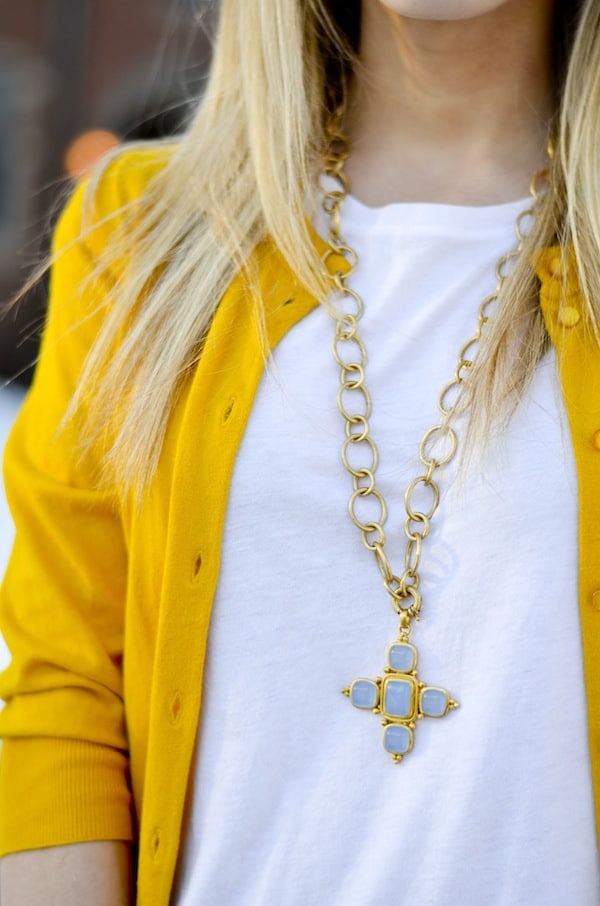 I was wearing…
Vince tee | J. Crew Factory cardigan | Asos coat (on sale) | James Jeans c/o | MICHAEL Michael Kors boots | Milly bag | Julie Vos necklace c/o | Hobo sunglasses
Visiting my family in Connecticut over the weekend was just what I needed. I always cherish my little breaks from the city. Sometimes I forget what it's like to actually to be surrounded by fresh air and nature – visiting CT is a nice little reminder of life on the flip side.
Nick and I left early Friday morning and of course I saved my packing until right before we walked out the door..at 7AM. I'll admit I was little groggy and didn't put much thought into what I was going to bring. I'm happy though that I ended up with this comfy and casual look. You can't get more basic than a white tee so I dressed mine up with a mustard cardigan and Julie Vos pendant. Perfect for a low key day with the fam 🙂
I hope you all had a nice weekend! I'll be sharing more photos from snowy and sunny weekend in Connecticut later this week so stay tuned!
- Katie