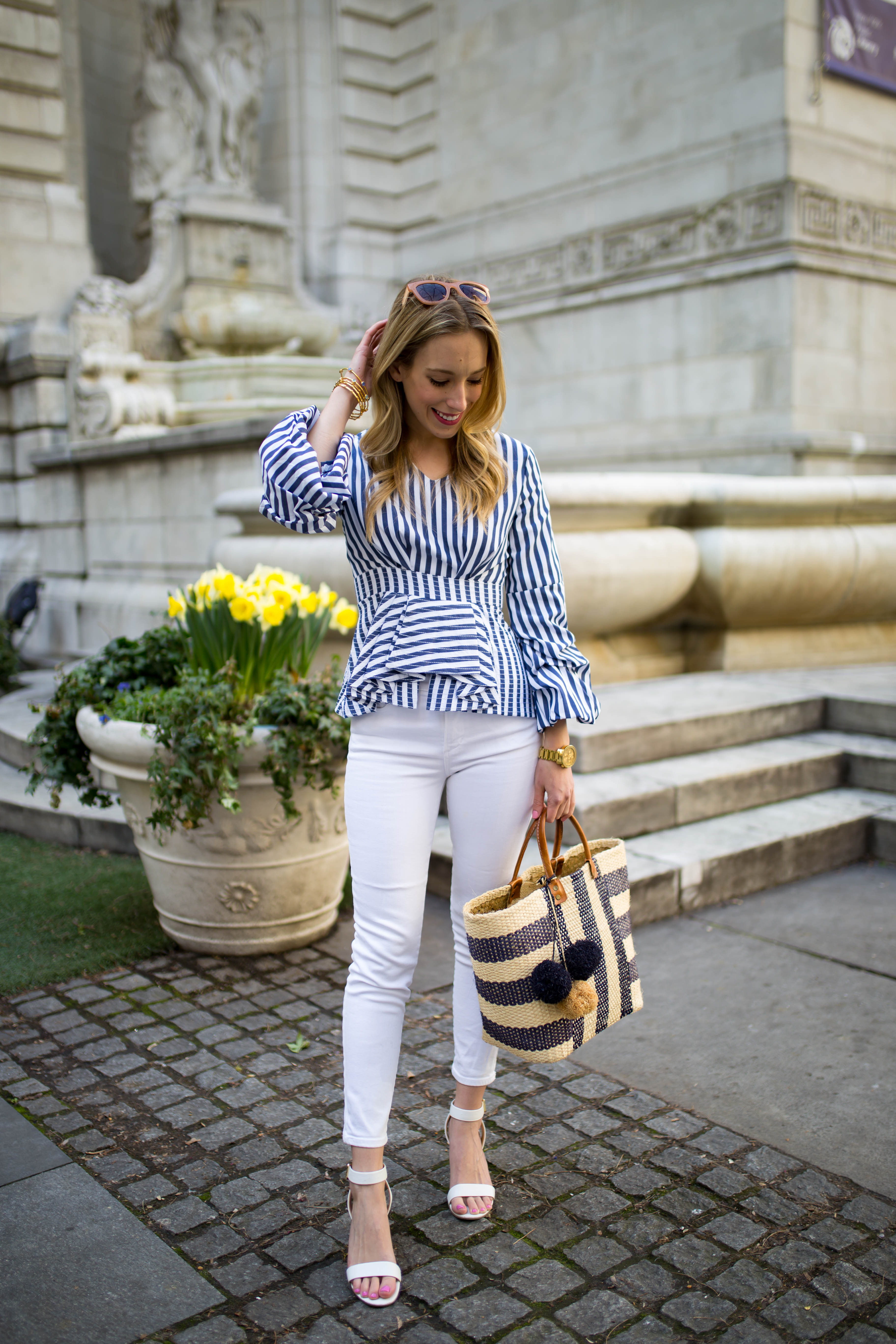 We made it to Friday, friends! I'm currently breathing a big sigh of relief. This week was both exciting and super hectic mostly because on Monday I launched my new website design!!! It took a few days to iron out some behind-the-scenes kinks with my hosting, but as of yesterday everything should be running smoothly. I'm totally obsessed and from the feedback I've heard it sounds like you guys like it it too. PS I explain all of the new features and changes in this post here.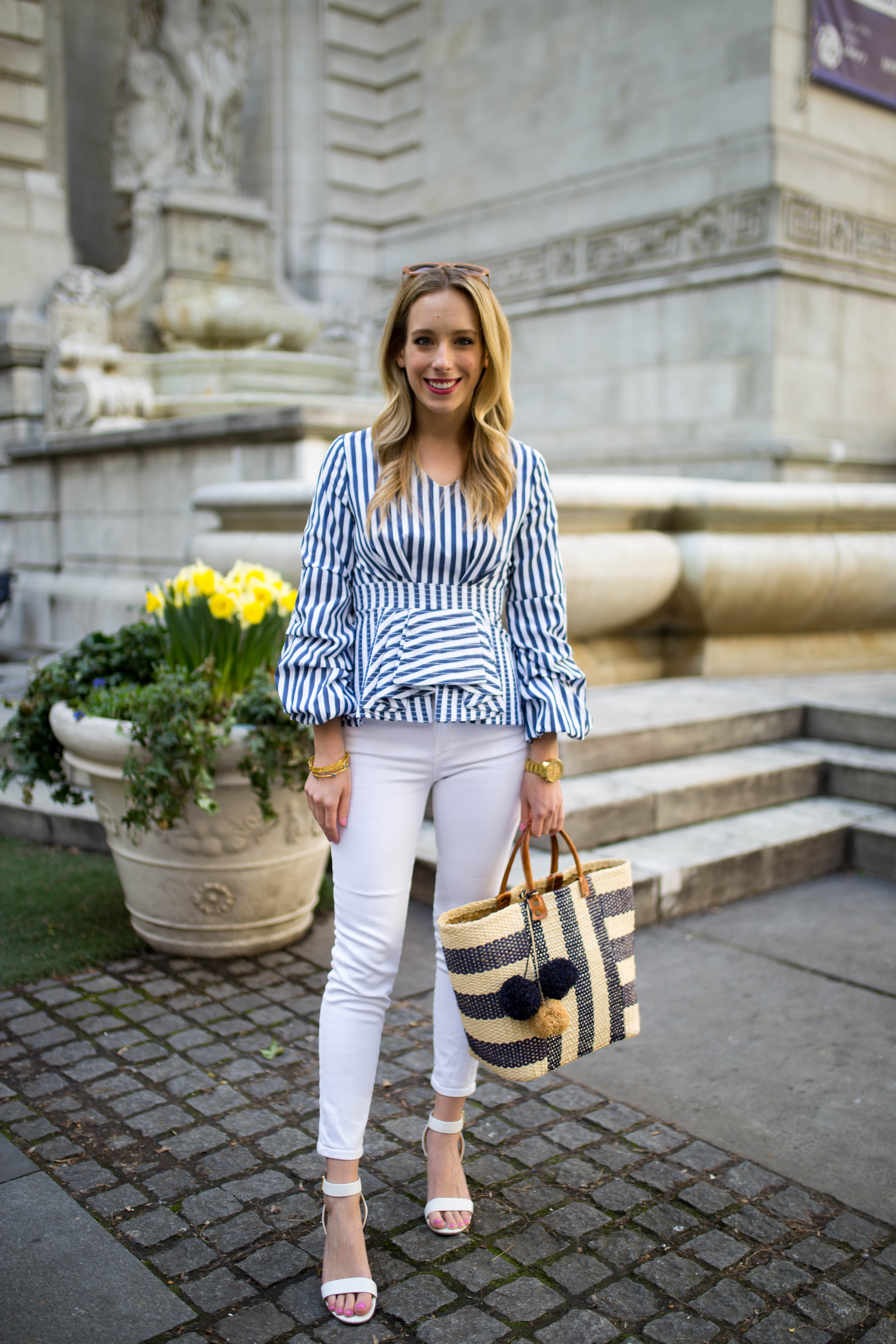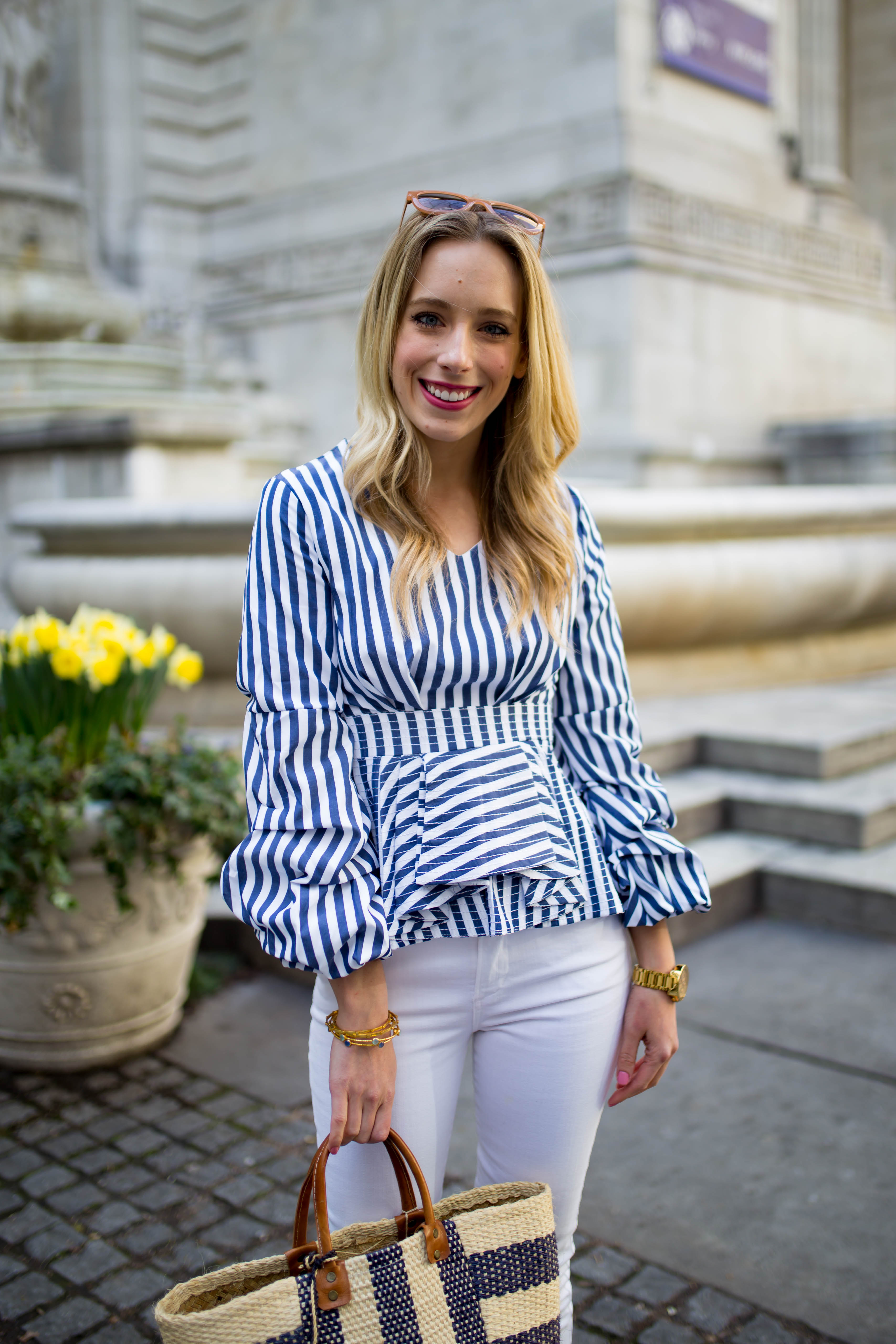 This week was also quite busy with events and appointments. I don't know what it is with New York, but I swear the invitations I do decide to accept always end up falling on the same week, and sometimes even the same night. Go big or go home, right? This look is what I wore on Wednesday when Kendall and I hit up the Julie Vos showroom to celebrate the brand's 10 year anniversary. Such a milestone right? I was pumped to leave with a few goodies from the spring collection. Have you seen it yet? Get ready because it's

good

.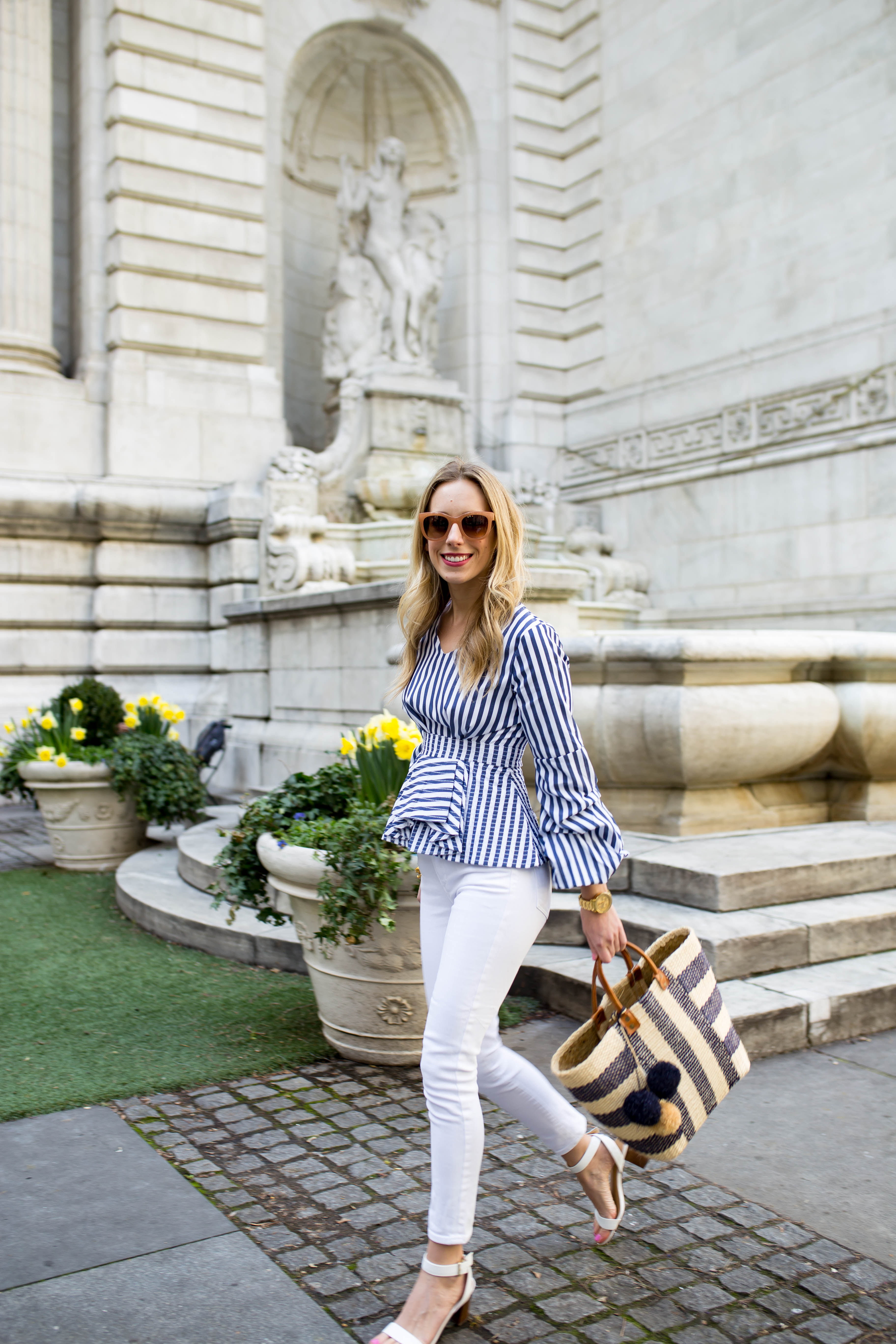 Chicwish Stripe Top c/o | White Jeans | Woven Tote (now back in stock!) | Similar Sandals | Similar Sunglasses | Julie Vos Bangles c/o | Gold Watch
Before heading to the party we made a pitstop at the New York Public Library where we took these photos. I may have been a little over eager with my sandals and summery tote, but hey it was 60 degrees and I was excited to finally not have to bundle up in my parka. I also have to mention that this Chicwish stripe top earned me a ton of compliments. The stripes, bell sleeves and peplum hem make a perfect combo don't you think?
It's looking like we may get another glimpse of spring this weekend. Dare I see it might be time to finally crack open a bottle of rosé?
- Katie