One year ago, I found myself at a crossroads. I was making my way on the career path I'd always envisioned for myself, Nick and I no longer felt the strain of living in an expensive city and could finally say we were financially stable, and my part-time blogging business was quickly growing. Despite all these wonderful life developments, my stress was at an all-time high and it was becoming impossible to ignore that I'd become completely disenchanted with my day job. I felt lost and like a shell of myself. The only time I felt fully relaxed and at peace was the few hours I spent early every morning working on my website before heading into the office.
So last April I made the terrifying decision to resign from my PR job. I know it took me a little while to finally reveal it to you guys, but can you believe this month marks an entire year of working for myself?! The time has flown by.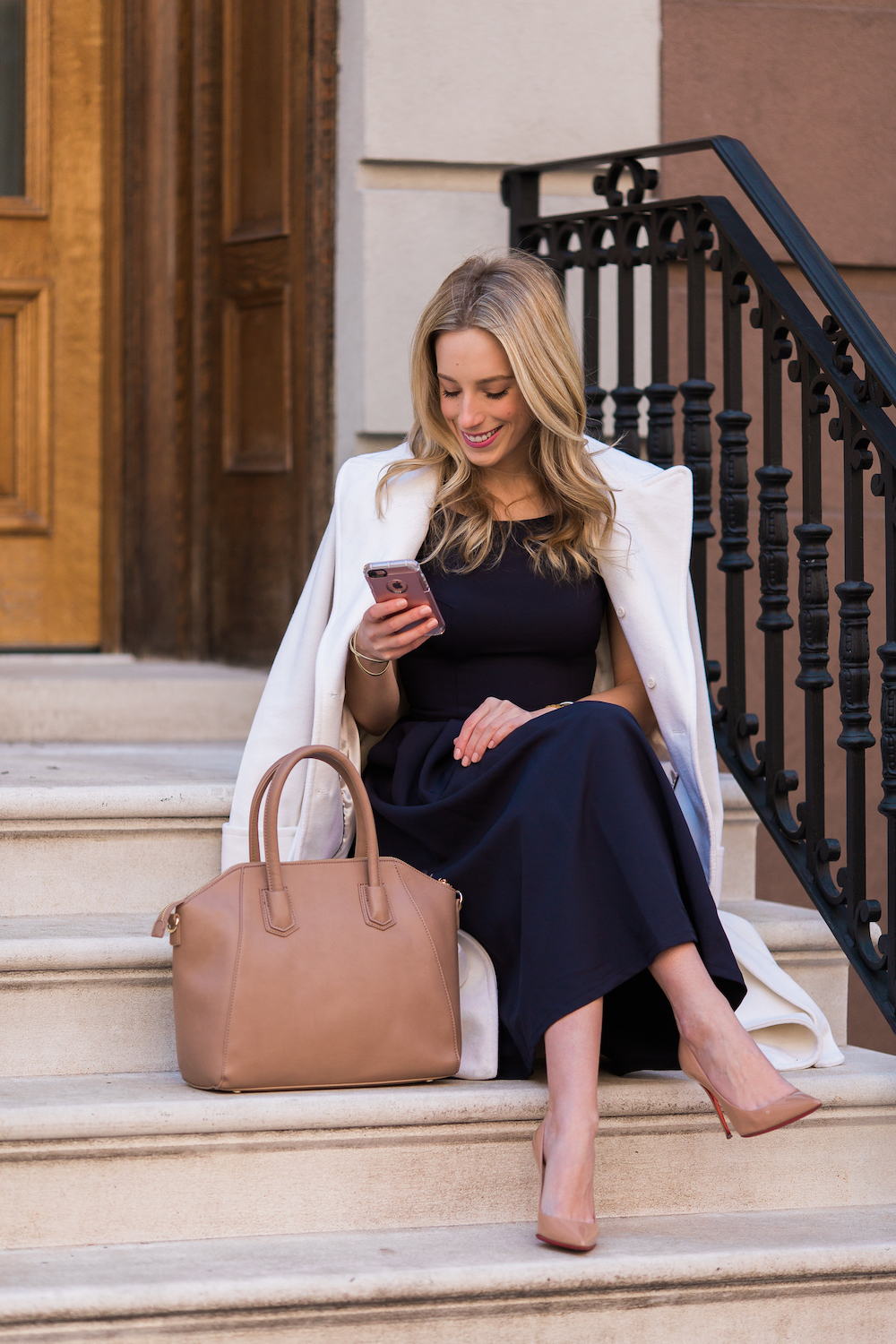 I never thought I would be my own boss at 26. Never ever. It's crazy to think I'm now closer to turning 30, then when I celebrated being 21 my senior year of college. I was very scared leaving my job would result in another failure, but I think taking a leap of faith was critical in helping me come out of a dark place, regain my self-worth and recognize that it's actually possible to have a 360 degree happiness.
From quitting my job, to getting out of my comfort zone and traveling more frequently, to making more time for my mental and physical health— the past 12 months have had more than their fair share of big life changes. So as I find myself today in a new and improved place personally in life, I felt it was only fair for my corner of the Internet to receive the same update. So without further adieu… say hello to the new Katie's Bliss!
Going into 2017 I knew my blog needed a tune up and after a lot of research and calls with different designers and developers, I found my perfect match with Katelyn and Lindsay. Right off the bat, Katelyn understood my vision and crafted a design that felt true to me, but also complemented the elevated content and professional photography I've been working to achieve over the past year. I had so many ideas and she really helped me narrow down the aesthetic you see here and I couldn't be happier! So you may have noticed my old site ran incredibly slow (so embarrassing), but now thanks to Lindsay I'm hoping you'll find the functionality of Katie's Bliss much easier to navigate. PS: this design is mobile and iPad friendly so you can catch up with me here on any device 🙂
While you may recognize many of the same sections and widgets, there are a few fun new features that I'm so excited about (and sincerely hope you'll try!) Let me break them all down for ya…
I WANNA HEAR FROM YOU!
First up? Ask Katie Anything. If you look in the sidebar on the homepage you'll find a Q&A box where you can quickly and easily send me questions. I want hear from you guys so feel free to ask away!
NEW YORK CITY EVERYTHING
The next is my NYC Guide. This is where you can find all my favorite restaurants, activities and must-see places to visit in the city. I've updated it with some new spots and tips that I hope you'll enjoy! You'll find a link to this in my sidebar and also under About in the navigation menu..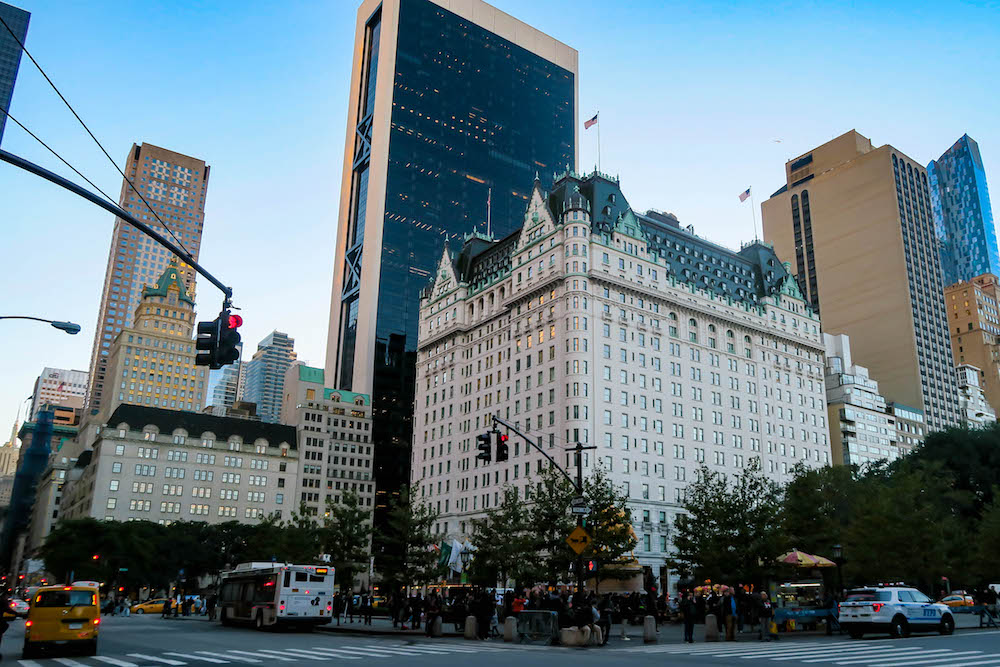 SHOP MY FAVORITE THINGS
I couldn't relaunch my site without including some fun ways to indulge in a little retail therapy. When you click SHOP in my navigation bar, you can peruse all my current favorite fashion, beauty and home items. I'll be updating this regularly with new goodies so make sure you're checking back!
UPDATED NAVIGATION MENU
As my site has evolved, so has my content and I hope the more detailed categories and an updated navigation menu will make it easier to find and browse past content. When you hover over Travel you'll be able to choose from Destinations, Hotels & Reviews and Travel Tips & Advice. I'm also really pumped about my new and improved Advice category— it has my personal posts sorted by Career, Life, Relationships and New York City. You'll also notice my Lifestyle section has new subcategories for Food, Entertaining and Home. Beauty is also more detailed and it should be easier to find my reviews and info on the products I use.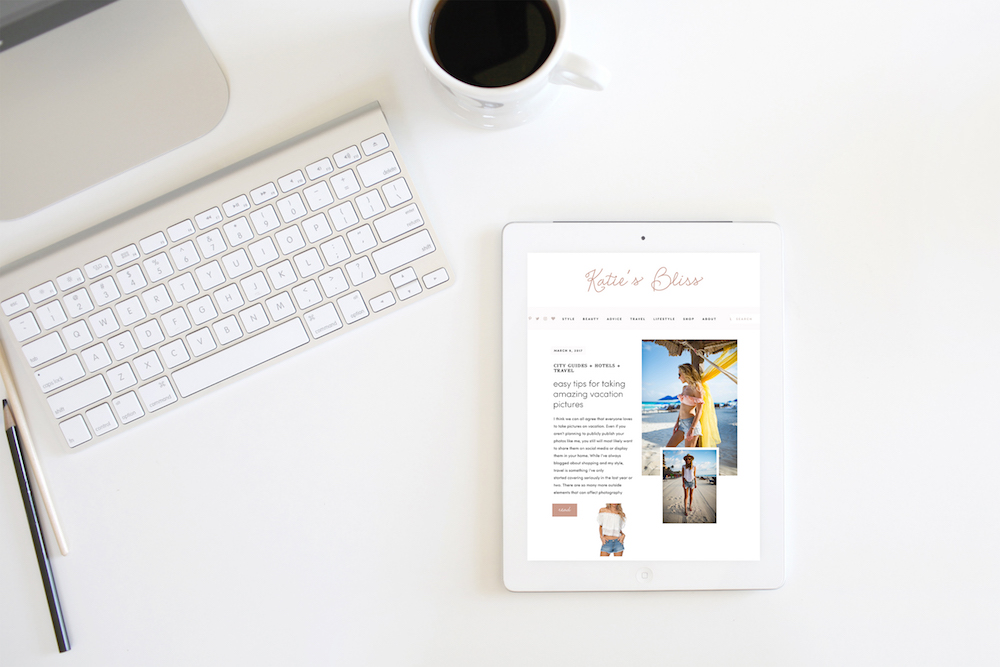 EXPECT TO SEE MORE OF WHAT YOU LOVE!
Speaking of content, you may have noticed some changes and an increase in non-style topics over the last few months. From what I can gather, it seems like you guys really enjoy when I get personal and also when I document my trips. Honing in on these verticals are something I definitely wish to continue and I have a feeling this new design is going to a do a much better job of highlighting these topics.
While I could ramble on and on about how much I love this new design, I'm going to leave it here and cross my fingers that you all will take some time to explore the new Katie's Bliss. I'm so pumped about this fresh start and would love to hear any and all feedback so please leave a comment or send your thoughts to my Q&A widget 🙂
I hope you all know that without your support none of this would have been possible. Thank you thank you thank you for continuing to follow along. xo
- Katie