I can't believe it's been an entire year since my big personal update. Yep, that one where I finally revealed I'd quit my public relations job, opened about some of the struggles I encountered in 2016 and answered some of the questions I'm asked most often. Like, when are you and Nick going to get engaged? Answer: NEVER. Just kidding I swear 😛
I'm not a fan of New Year's resolutions, so I think I'm going to do just what I did in 2017. Get personal and reflect on what's changed since last year and the things that have been going on with me behind scenes. Last year was incredible and I'm really proud of not only how much I've grown personally, but also the advancements I've made professionally with Katie's Bliss.
I didn't make any specific goals for myself at the beginning of last year (I'm a strong believer in always working towards a better you throughout the entire year) though I did mention wanting to blog more often on the not so fun and often discussed behind closed doors topics in life. It's funny how the two posts I was most nervous about sharing ended up being the ones where I got the most overwhelming responses and messages from all of you.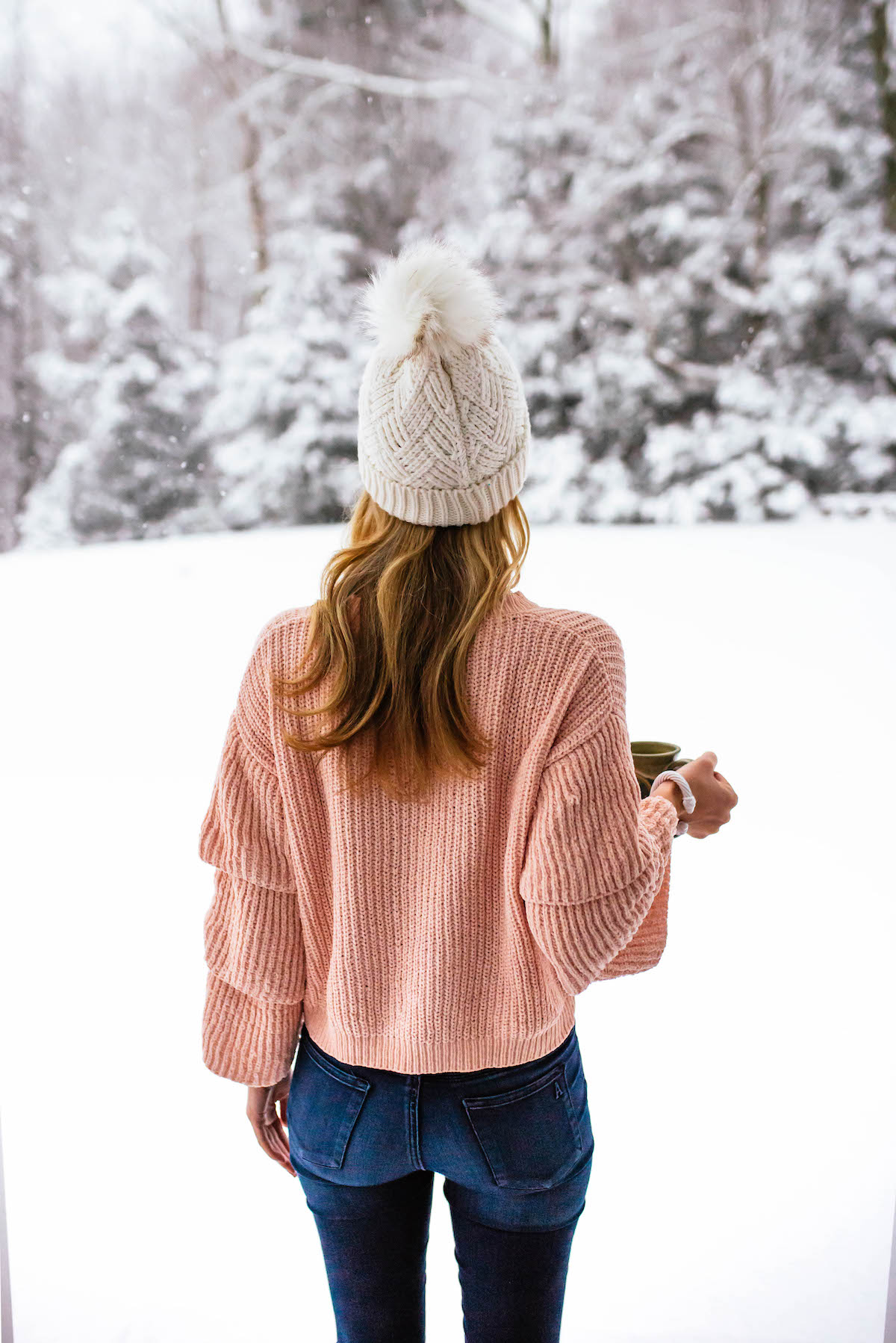 Ruffle Sleeve Sweater | Favorite Jeans (on sale for $42!) | Similar Beanie | David Yurman Bracelet
MY STRUGGLE WITH ANXIETY
In 2017 I finally revealed my lifelong battle with anxiety along with the tactics I utilize to manage my nerves without a medication.
Up until the end of my college years I was incredibly ashamed of my mental health struggles and embarrassed that I saw a psychiatrist and had a prescription for medication. After being taunted by roommates for "taking pills" during my freshman year of college, I was terrified of being labeled "crazy" or "psycho" by friends and peers. Even though that was just a few years ago, it still felt like there was such an intense negative stigma on seeking treatment for a health struggle that wasn't physical or visible to the eye. I feel very lucky that my anxiety was never severe enough that it prevented me from finishing school or getting a full-time job, but it definitely added an extra layer of difficulty as I tried to reach the milestones we're all expected to growing up,
I honestly can't remember exactly when I completely stopped taking my prescription anxiety medication. It wasn't immediate or something I did cold turkey. I want to say I gradually stopped taking it my first year living in New York, which is funny because that year was incredibly stressful, but in that time my confidence grew exponentially and I made a commitment to finding new coping mechanisms. You can read all about them in this post here.
Anxiety isn't a disease you can ever cure and I still have my triggers. After some awful travel struggles flying back from Amsterdam in December, I did have a panic attack and resorted to taking my emergency prescription. I talked about it on my Instagram Story and saved the clips in my Real Life highlights that you can view on my profile here. I hadn't suffered from an episode that bad in almost five years, but the silver lining is I was able to see how much I've improved in managing my nerves.
Anyways, I guess my goal with sharing all this of this is to let anyone who may be suffering know:
You aren't alone. Other than my own family, I never had anyone I could open up to about my anxiety and I often felt alone and isolated as a teenager. Well if no one has told you, let me be the first: you aren't alone. Over the past few years I've discovered so many friends, coworkers and just random acquaintances who have had similar struggles or know someone who has suffered. Maybe the topic has become normalized (yessss!) or New Yorkers are open books without filters (lol) but it's a comfort knowing I'm not the only one.
You have nothing to be ashamed of. No, you aren't crazy or psycho. It hurts my heart when I read a tragic story of someone who could've been assisted by a doctor or didn't know there were treatment options available. There's nothing wrong with reaching out to a medical professional for anxiety, depression, OCD or any other type of mental struggle. People who say "that's ridiculous" or tell you to "just suck it up" are ignorant– don't ever let anyone shame you into not seeking help for your mental health. No one should have to suffer in silence.
We can conquer the stigma. It took me a long time to feel comfortable talking about my anxiety, however once I found out there were so many others in my life who had similar struggles it was a big sigh of relief. Looking back I don't know why I was so embarrassed. I feel like societal awareness has grown surrounding mental health and the treatment options available, but there's still so much work that can be done to stomp out the negative labels. If I can open up even the smallest door to continue normalizing the discussion then that's reward enough for me. 🙂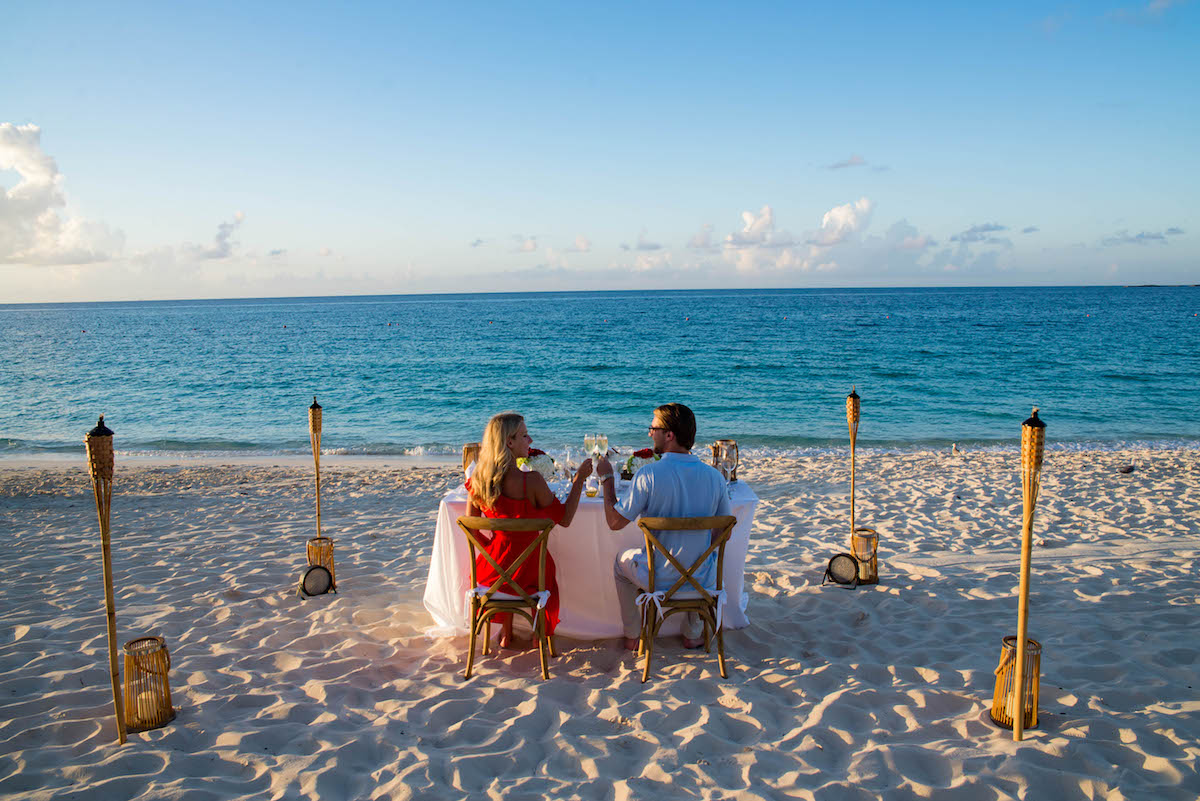 LONG TERM RELATIONSHIPS
Another post that prompted a lot of comments and messages was this one: Secrets To A Successful Long Term Relationship In Your 20s. Here I basically detailed all the not so obvious things (lol when people tell you that you need good communication-duh!) that have contributed to the success of Nick and my eight year relationship. It's not all about romance or because we're "soulmates." There are so many serious real life factors that contribute to having a healthy long term relationship.
So how are things with us? Well I'm happy to reveal it's the same old same with Nick and me! All good things over here on the home front in New York 🙂 He doesn't let me show him as much as I'd like on my Instagram Story (#bashful) but he does make an appearance every so often for a Bachelor update or when we're traveling. Nick's the same carefree goofball killing it at life and his job. He'll have a 10x more stressful work day than I ever had during the worst point of my PR career and he'll still come home relaxed with a smile on his face. Even after so many years together, I get amazed at how he makes everything look so easy.
Engagement/Marriage Update: We still don't have much desire to embark on planning anything engagement or wedding-related, but I think both of us turning 27 in the fall made us realize that wow, we're actually in our late 20s now. Not saying that specific age numbers correlate to marriage deadlines (f u societal standards!) but I do feel like we're reaching a point where we're just being lazy. We joke around all the time about going to city hall for a marriage certificate because there honestly would be no difference to our relationship now versus being a legally married couple.
This is kind of personal and something we've only just realized ourselves in the last few months, but I think a lot of our engagement laziness stems from our parents' divorces and the thought of all our family members having to come together for planning and well, the actual wedding events. We both absolutely want to have a traditional wedding to celebrate with our loved ones and friends, that's not something we'd ever give up because of other people's drama, but it's definitely part of the reason why we haven't rushed. It's sad, but it's our truth. That along with the inevitability of footing the bill for everything ourselves (no wedding trust funds over here!) Ugh, maybe we're just overthinking things– fingers crossed for some positive enlightenment and relationship repairing in 2018!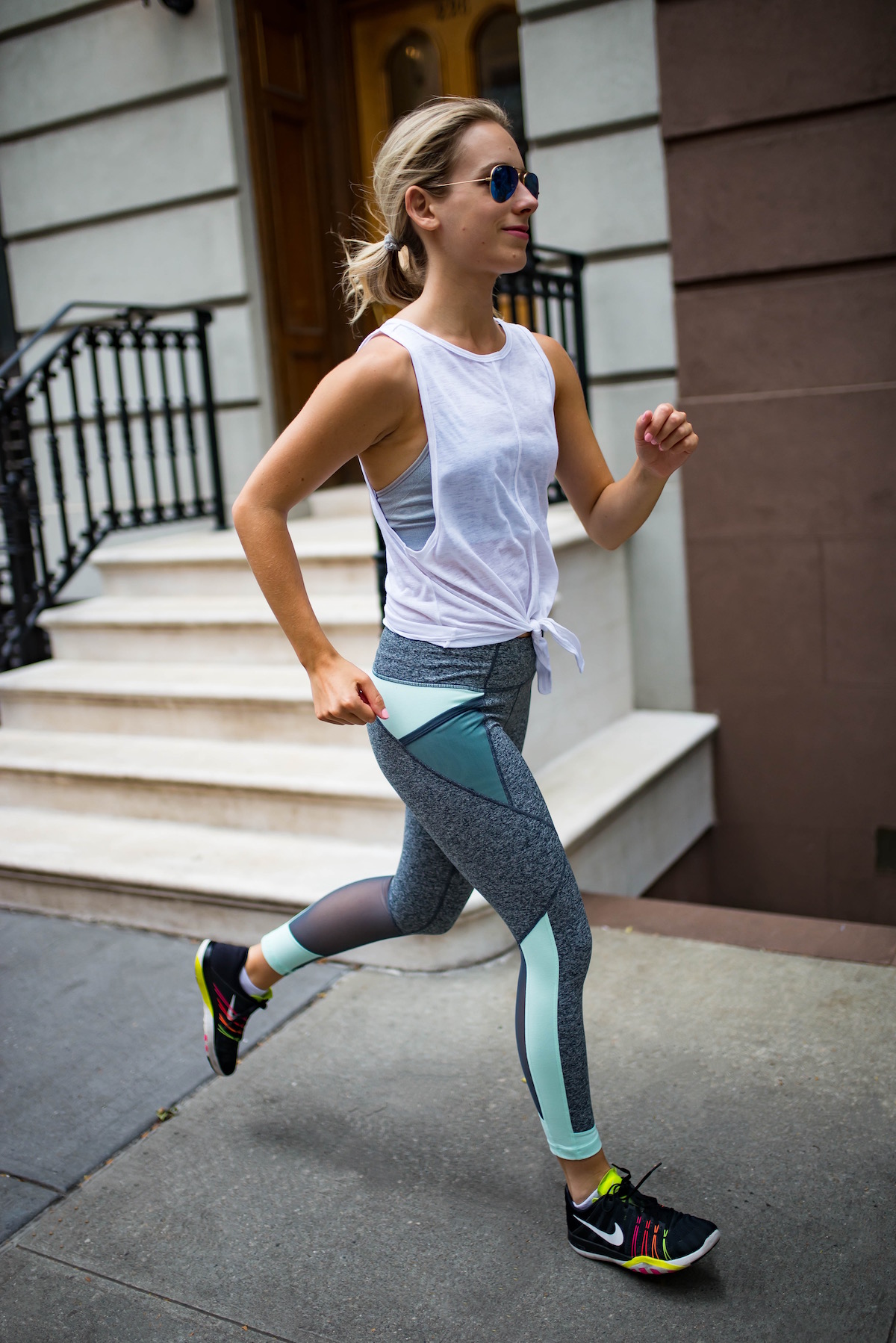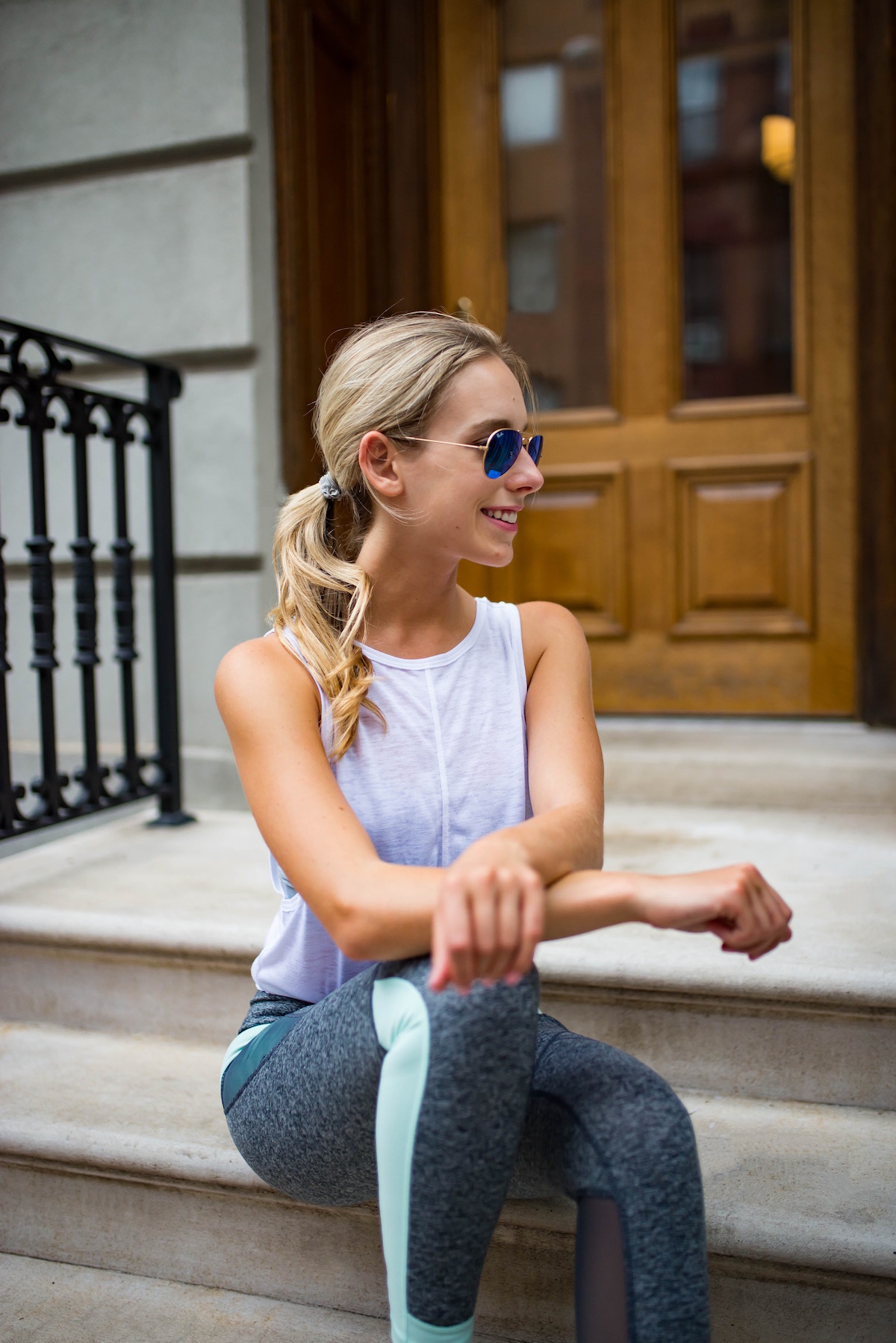 I STARTED RUNNING!
One of my biggest surprise accomplishments of 2017 is that I started running. I dive much deeper into my journey in this post here, but the short story is I was struggling finding cardio to do on the days I was sore from weight training (I'm not a fan of cycling or ellipticals– too tempted to be lazy) so Nick suggested I try jogging. At first I was like HELL NO, but I impulsively gave it a shot one day and haven't looked back since.
I honestly love to run and wish I would've started sooner. I realized all my issues were a result of not knowing proper breathing techniques— once I solved that the cramps disappeared and I can now comfortably run two miles. I know it's not that big of deal, but for someone who couldn't even jog half a mile without stopping from a painful side sticker it's a milestone for me. I don't have any specific running goals for myself (I just do it for overall heart health and stress relief) but it would be cool to see if I can increase my distance and pace this year.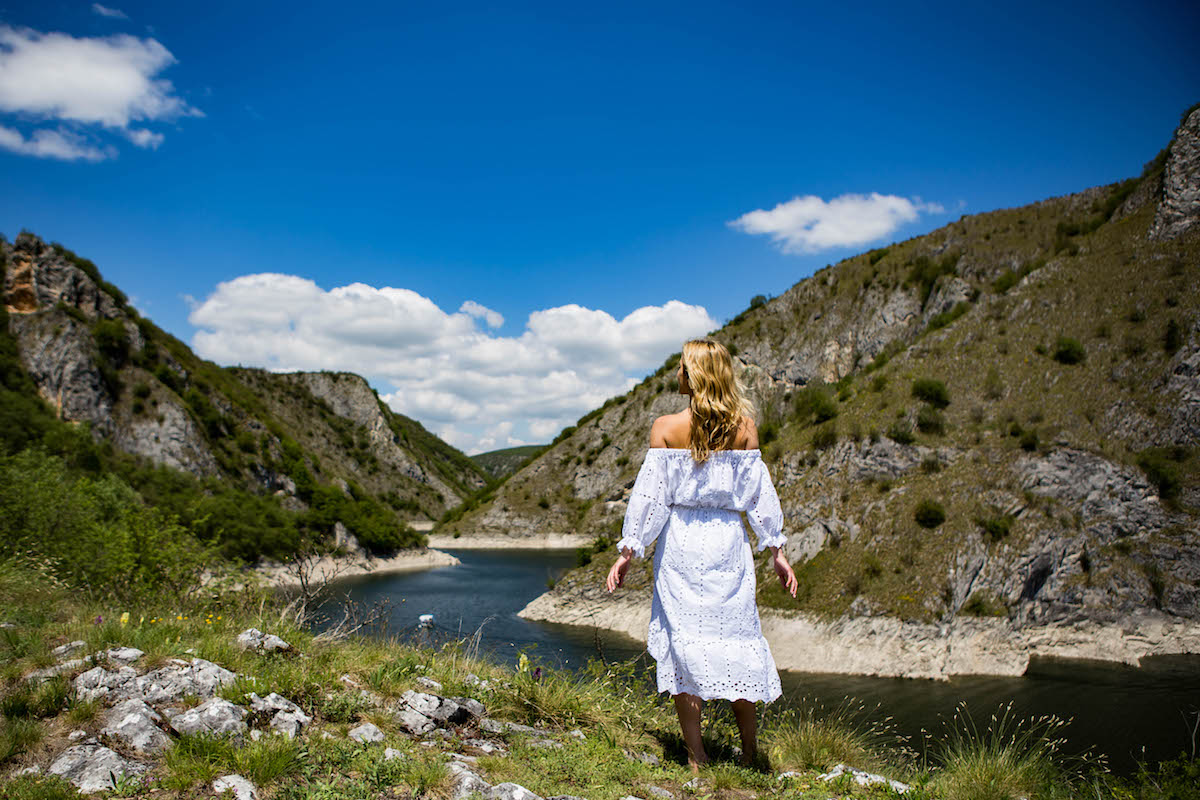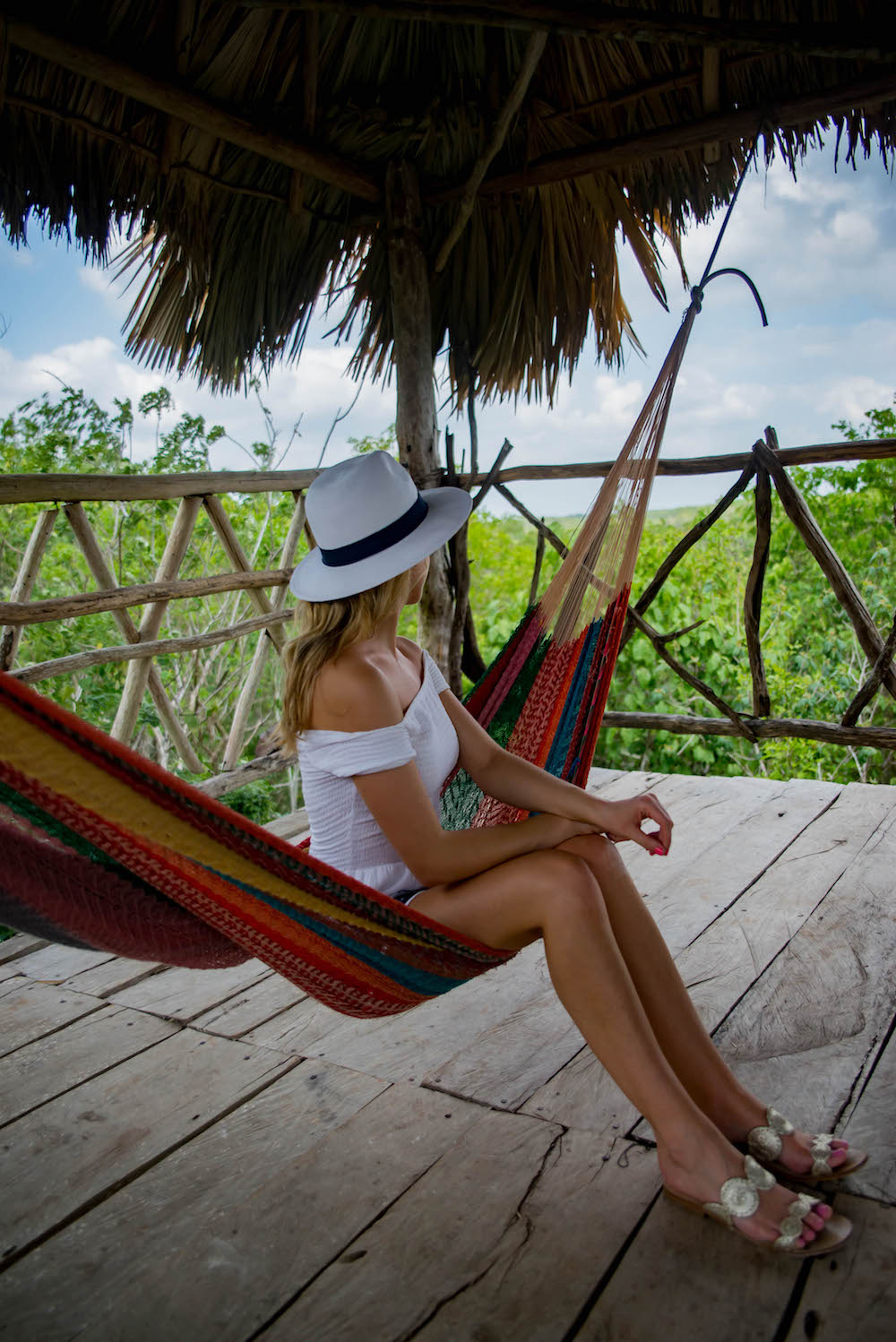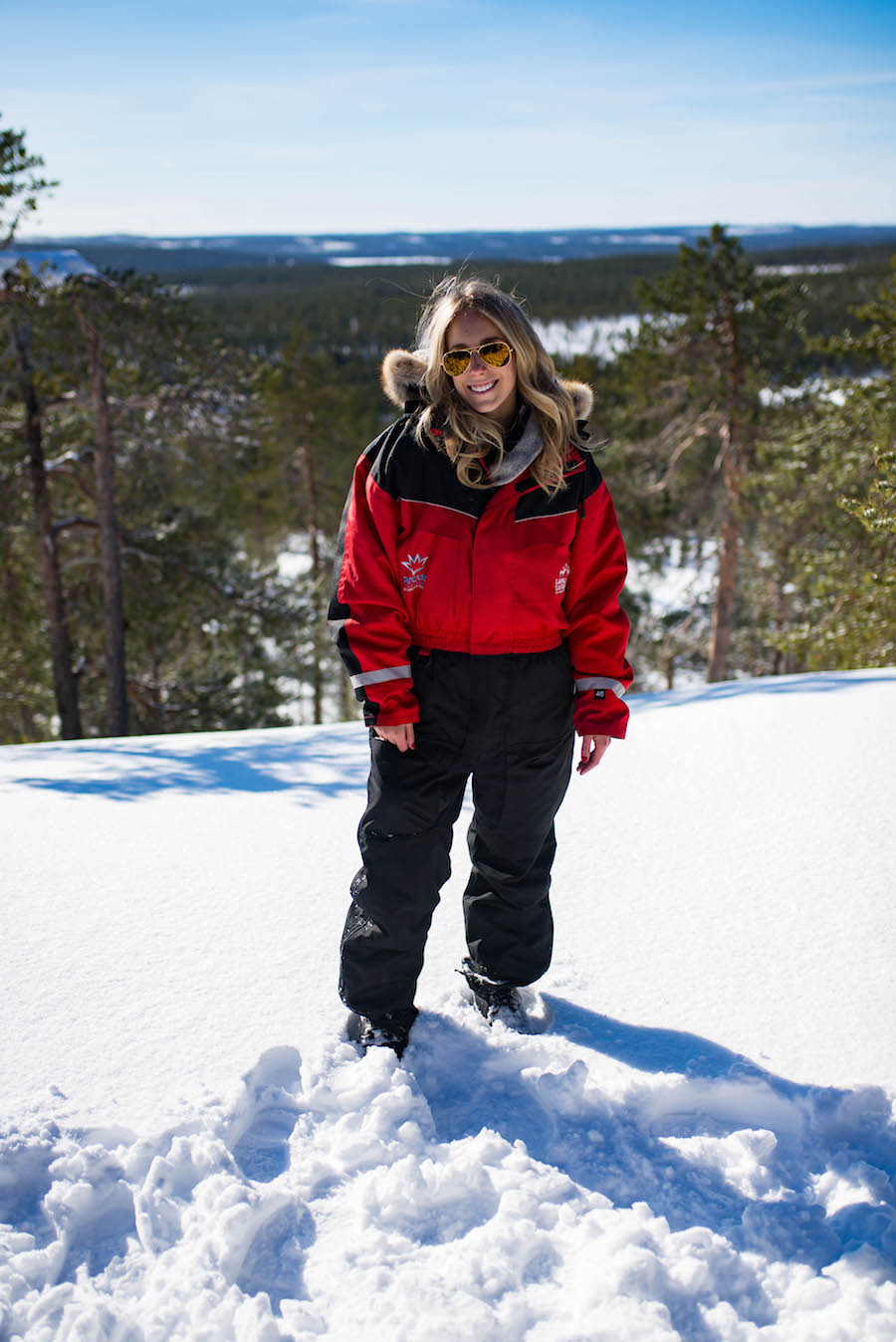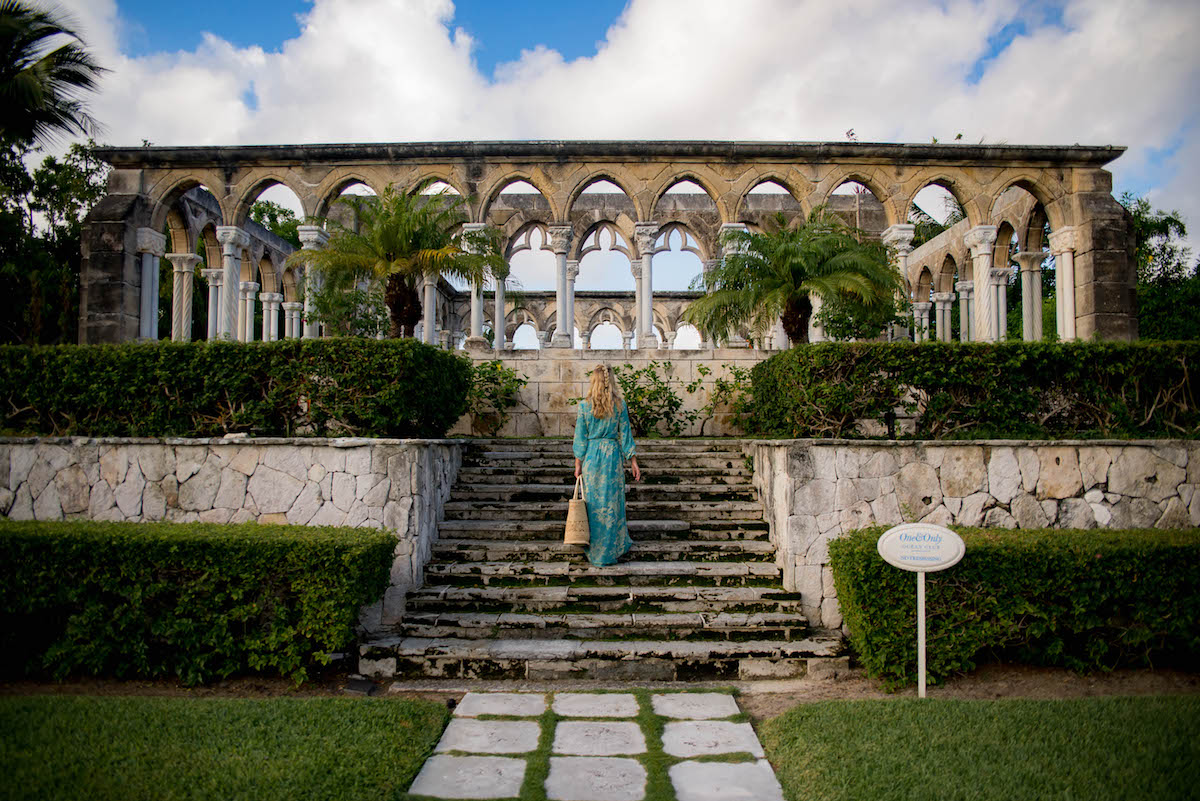 "FOLLOW YOUR BLISS & THE UNIVERSE WILL OPEN DOOR WHERE THERE WERE ONLY WALLS"
Never in a million years did I anticipate traveling as much as I did in 2017. So many of the opportunities I received like visiting Finland for a The Bachelor-themed press trip, to touring the eastern European country of Serbia, and then spontaneously going on a Eurotrip with Nick last month, were never on mind 12 months ago. Having the opportunity to explore new places unencumbered by a strict number of vacation days has been one of the most rewarding aspects of blogging over the last year. I'm so grateful that posts about travel became a regular occurrence on Katie's Bliss.
2017  Travel Destinations.
International //
Paris
Bruges, Belgium
Finland (Part 1)
Finland (Part 2)
Belgrade, Serbia
Western Serbia
Aruba
Nassau, Bahamas
Atlantis Paradise Island, Bahamas
Riviera Maya, Mexico
Tulum, Mexico
Cancun, Mexico
Amsterdam (guide coming soon!)
US //
Stowe, Vermont
Montauk
Southampton
New Hampshire Fall Road Trip
Long Island, NY Winery Tour
Cleveland, Ohio
I definitely never could travel blog full time (your girl needs a routine at home) however I'd like to keep up the momentum and continue adding more miles to my frequent flier account in 2018. Right now my bucket list includes: a ski trip out west, Morocco, Iceland, Northern Europe (particularly Norway, Denmark or even Finland again), somewhere in Southeast Asia (maybe Thailand?), Greece, Portugal, Italy and the south of France. I'd also love to revisit Tulum and Nantucket.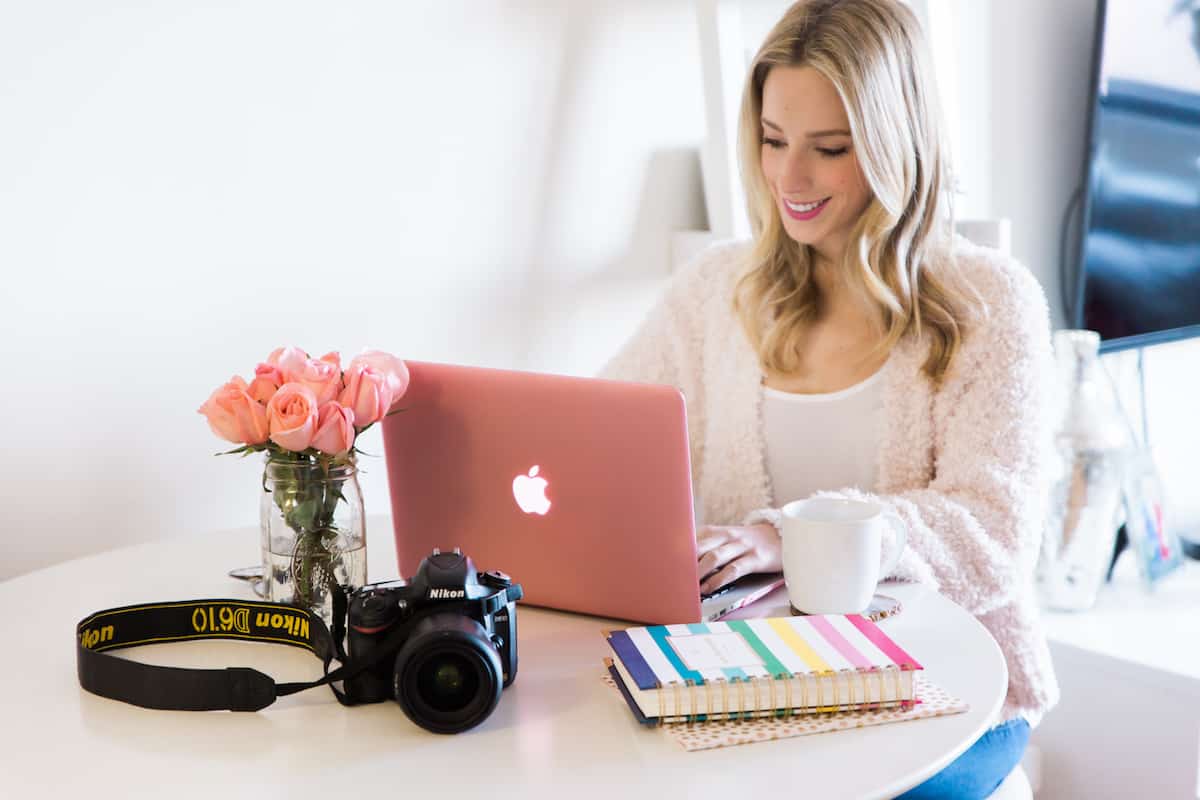 ONE YEAR OF BEING MY OWN BOSS
I resigned from my PR job in late April 2016 with a stomach full of nerves, but a heart filled with excitement about running my own business and 2017 officially marked my first entire year being my own boss at Katie's Bliss! Woohoo!
I'll be honest, it took me a few months to get used to not having a set salary— after so many years of trained regularity it was kind of a mind f*ck not seeing the same sum of money directly deposited bi-weekly into my account. For years I always looked at my blog earnings as extra bonuses and not real income. Whenever I'd land a paid brand campaign or have a successful month earning affiliate commissions I'd tell myself it was "just good luck." Essentially I was diminishing my own success and not allowing myself to view my blog as a real business.
Well, I am happy to say I finally moved past my self-imposed negativity and fully embraced entrepreneurial life in 2017. My business grew significantly last year (it's crazy how much more you can accomplish when you focus on something full time) and I'm really proud of all the partnerships I did and how my content and imagery has evolved. This was the first year where I really felt like I could devote time to being creative and focus on quality, instead of worrying so much about churning out posts to prove I was a "serious" blogger.
In 2018 I'm looking forward to the continued growth and evolvement of Katie's Bliss and just all around trying to be a better "me." Thank you for the bottom of my heart for your support and for continuing to follow along! Here's to kicking more ass and a very happy and healthy 2018 <3
- Katie