Earlier this month I had the pleasure of escaping the city with Skedaddle and spent a Saturday touring some of the best drink and foodie spots on Long Island's North Fork. Never heard of Skedaddle? Well if you're a city-dweller: listen up! Skedaddle is an amazing app where you can crowdsource luxury bus rides to different local destinations, not easily accessible by public transportation. It's a great solution if you're like me and don't own a vehicle.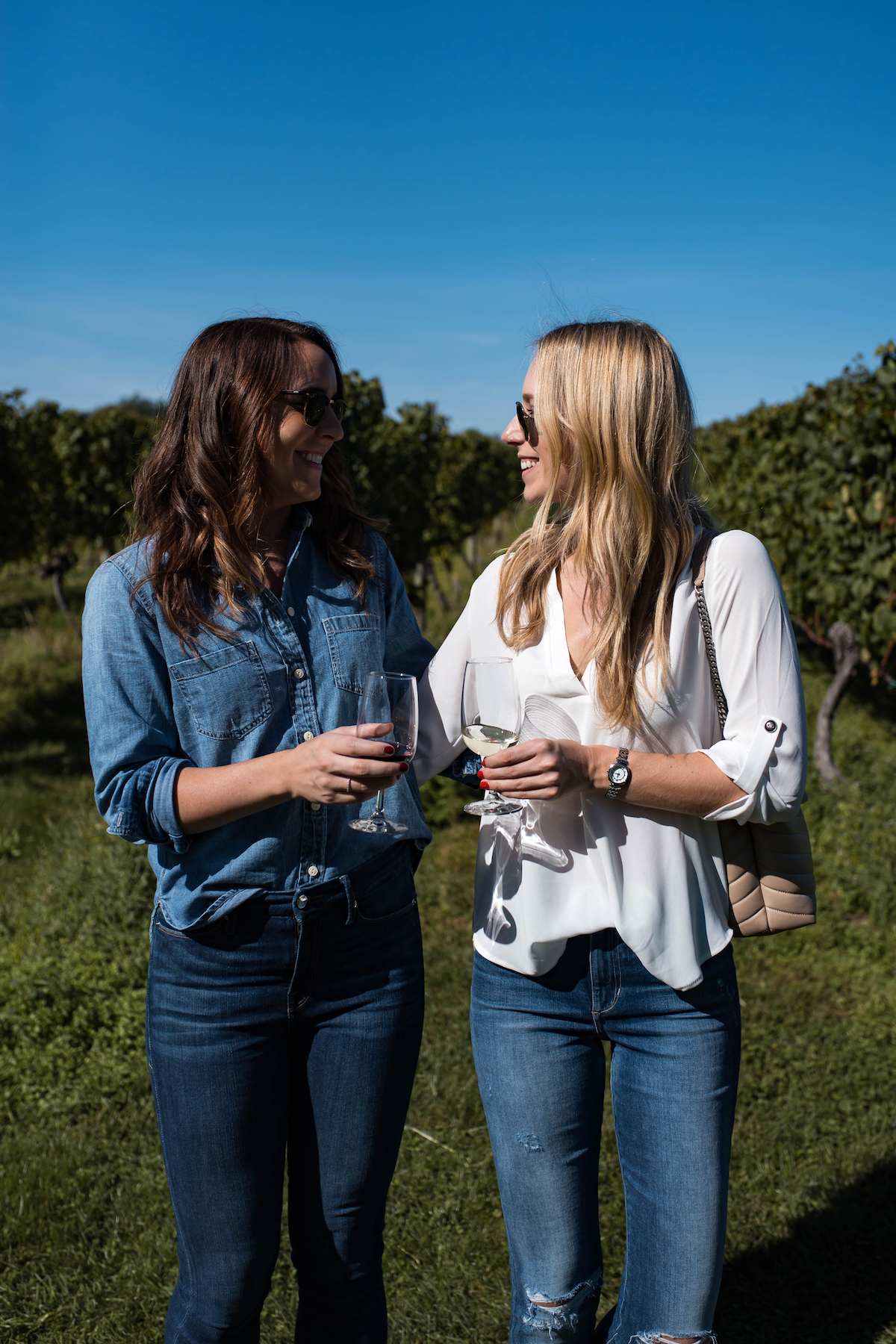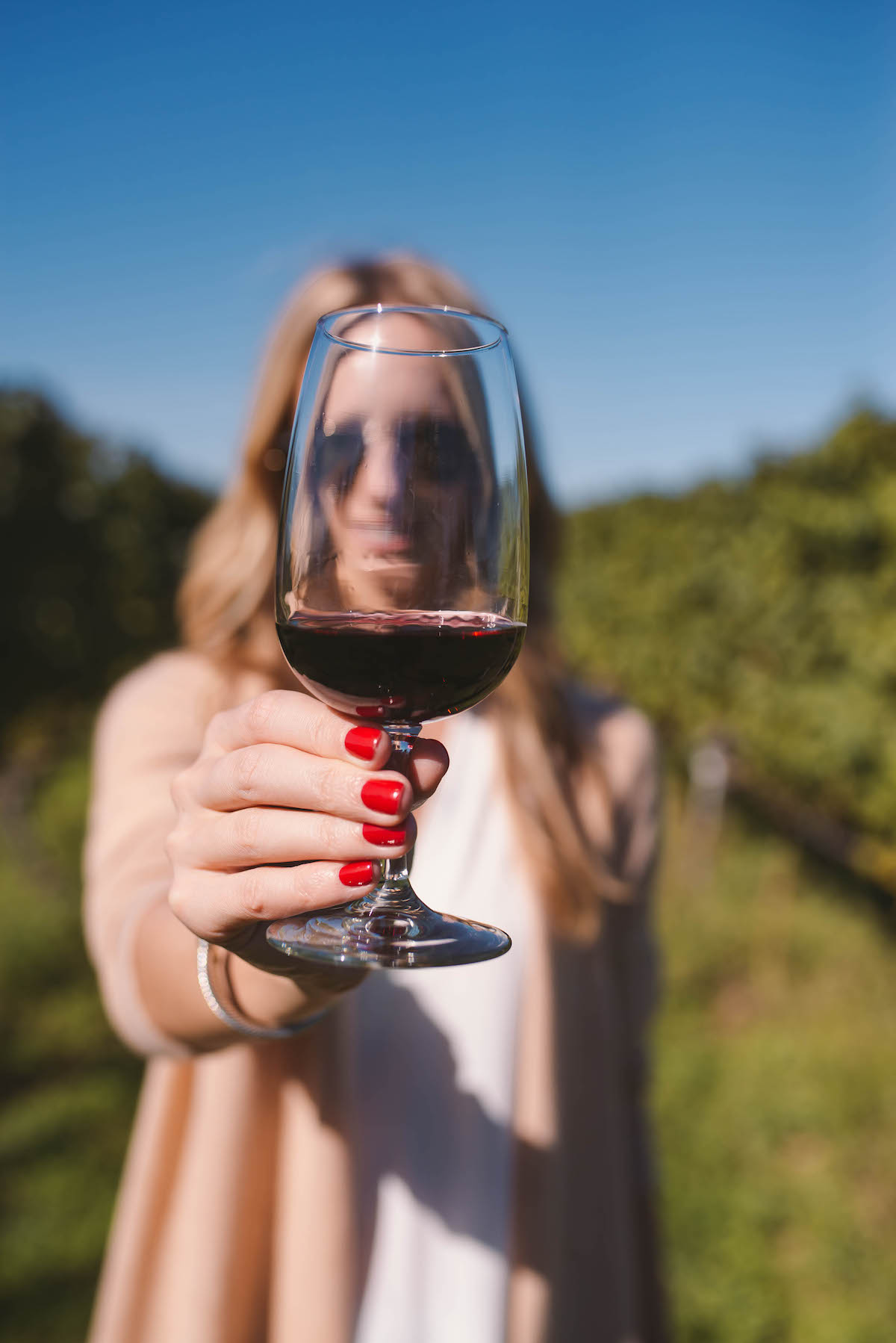 So glad Carly came along for the day too!
There are so many amazing gems in the 'burbs outside Manhattan and Skedaddle is the perfect way to visit them without having to splurge on a car rental or deal with the stress that comes with taking a crowded train or commuter bus. Users can start a route to any destination or join in on an existing one, all while getting to choose their exact pickup and drop off spot. You can plan just day trips or overnight ones as well. I honestly wish I'd heard of it sooner!
I was really excited about the itinerary planned by Skedaddle because I'd never been to Long Island's North Fork (not to be confused with the South Fork– home of the Hamptons.) Here you'll find numerous local farms, family-run wineries and breweries all along some of New York's most beautiful coastline. Here's a recap of everything we did and where we stopped!
NORTH FORK OF LONG ISLAND DAY TRIP ITINERARY
---
Bedell Cellars | Cutchogue, NY
After about a two hour drive leaving Manhattan on our comfy Skedaddle limo bus, we found ourselves at Bedell Cellars. It was the most perfect sunny and 70 degree day and we immediately kicked things off with a tasting sampling Bedell's selection of reds, whites and rosés. As you can see the grounds were beyond picturesque– a blogger's paradise!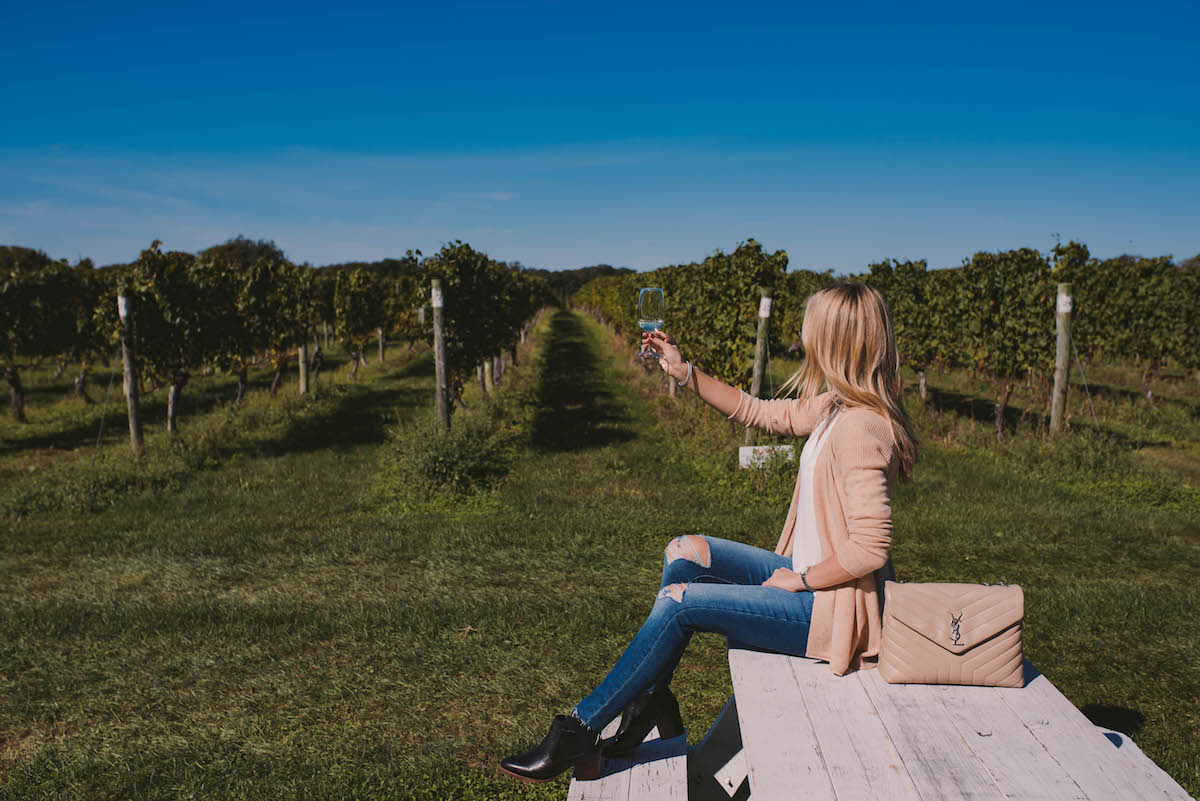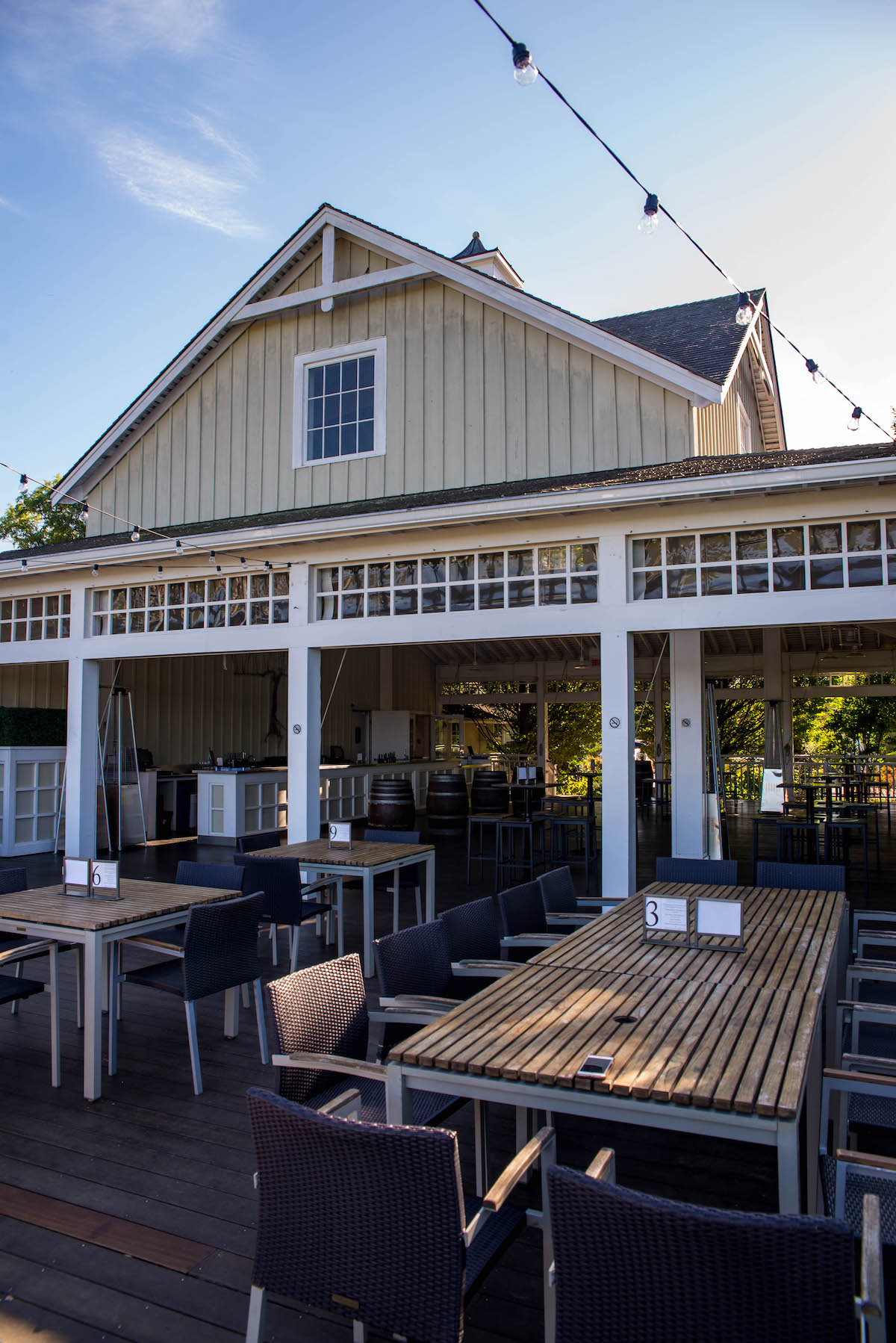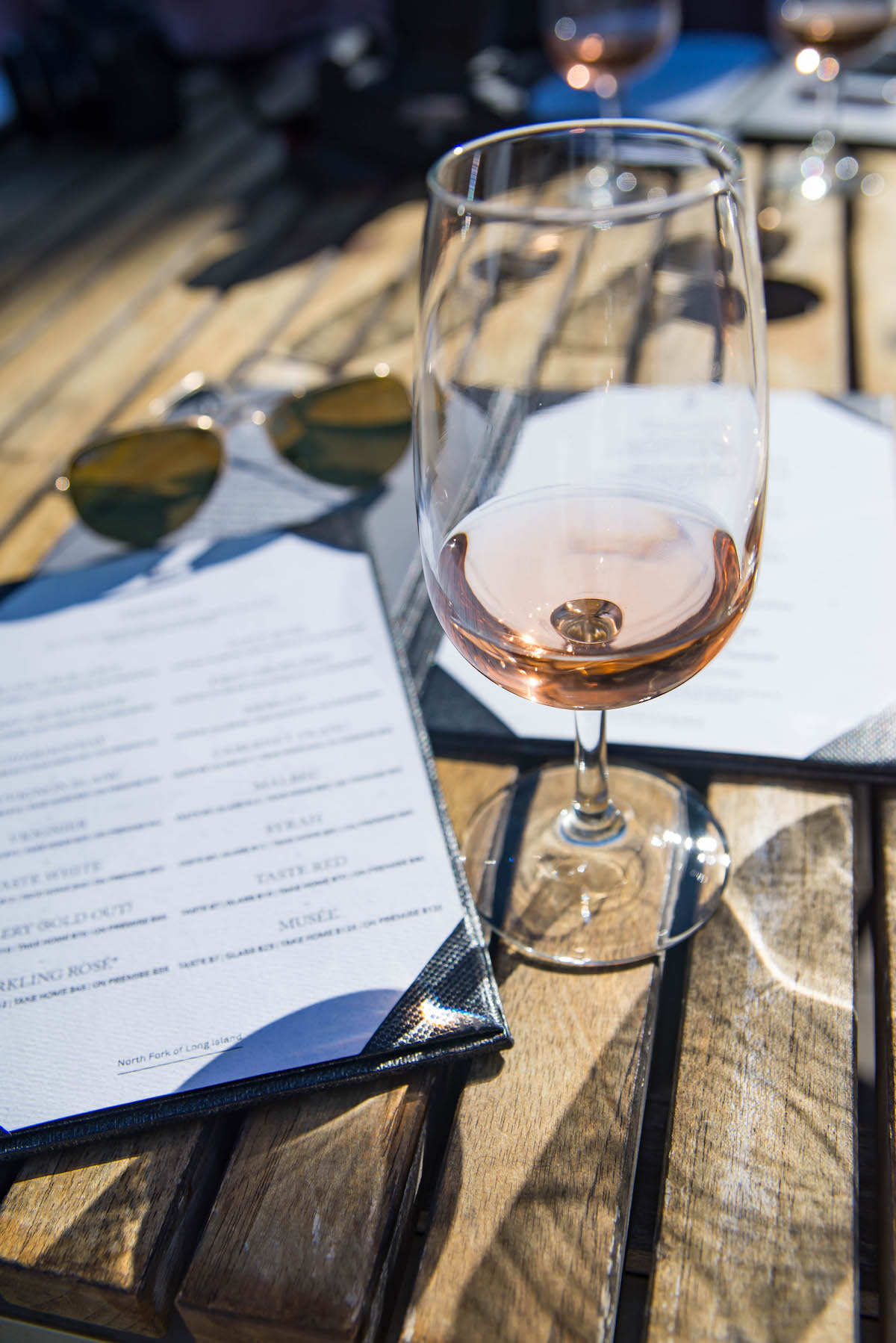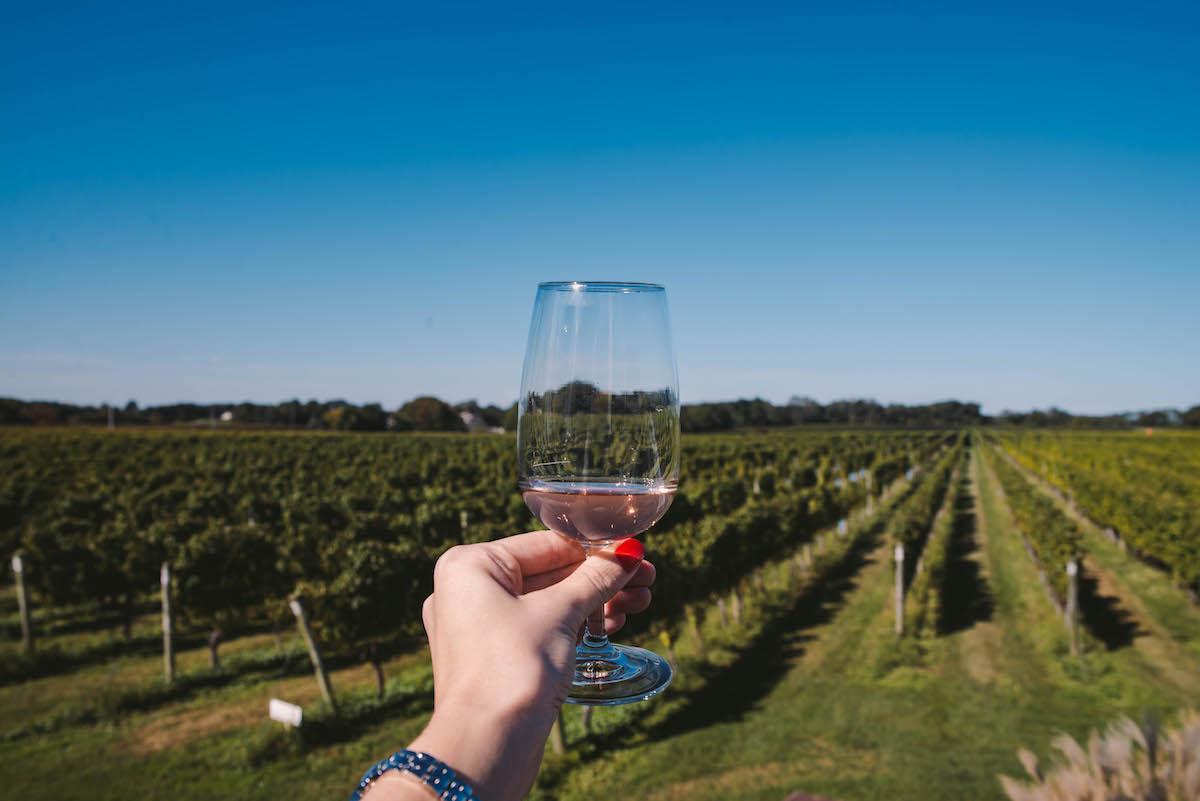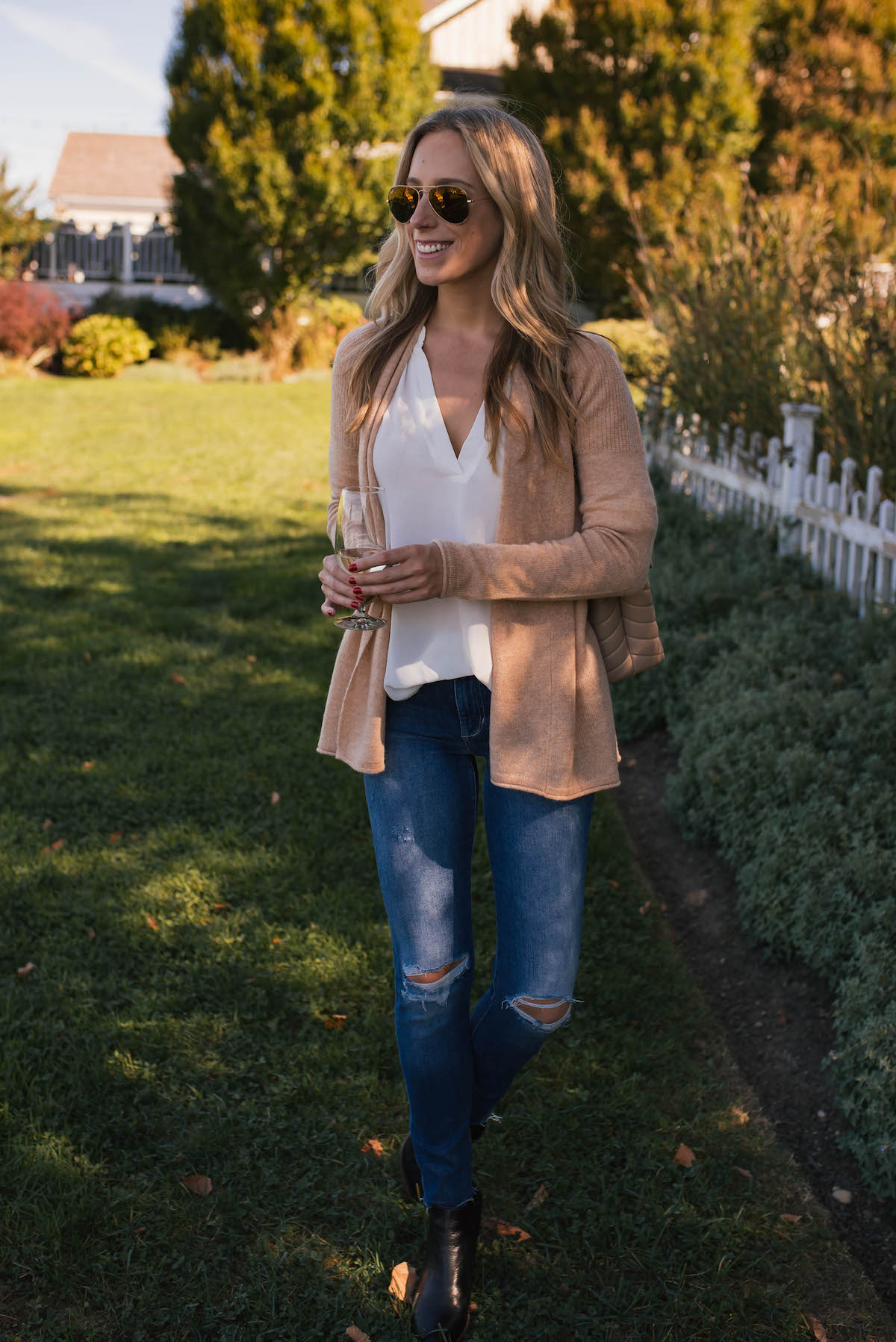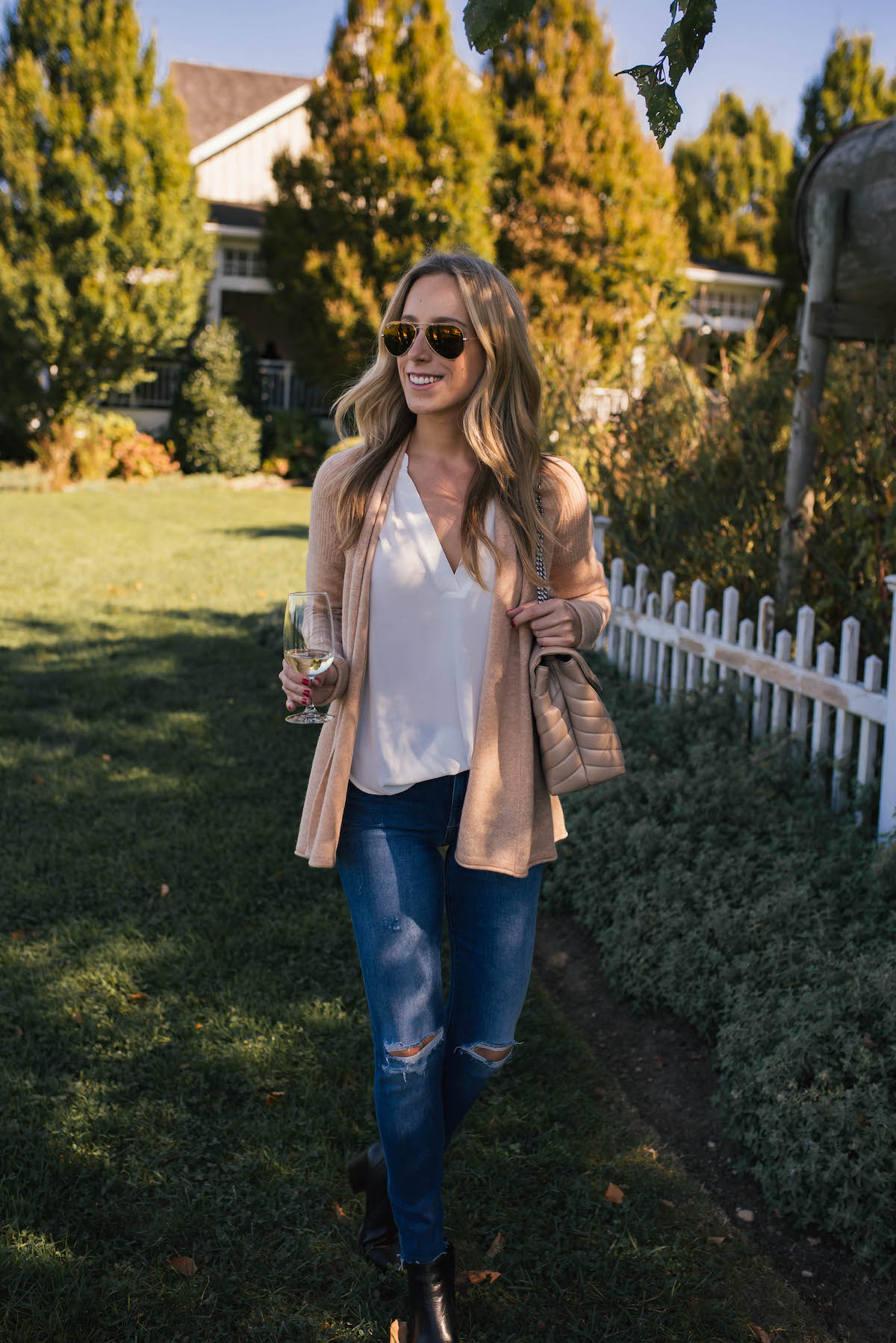 Lilly Pulitzer Cashmere Cardigan | Distressed Jeans | White Blouse | Saint Laurent Bag | Booties | Aviators
---
Greenport Harbor Brewing Company | Greenport, NY
Next we headed to Greenport Harbor Brewing Company, located a short ten minute drive away. Here we took a brewery tour and indulged in total foodie heaven complete with beer flights. I was really excited about this stop because I love beer. Don't get me wrong wine is great, but I have to be careful because if I have too much I feel awful and groggy the next day. The brews here didn't disappoint– my favorite was the seasonal 'Leaf Pile Ale' which included notes of pumpkin, cinnamon, ginger and nutmeg. Pretty much it tasted like fall in a glass!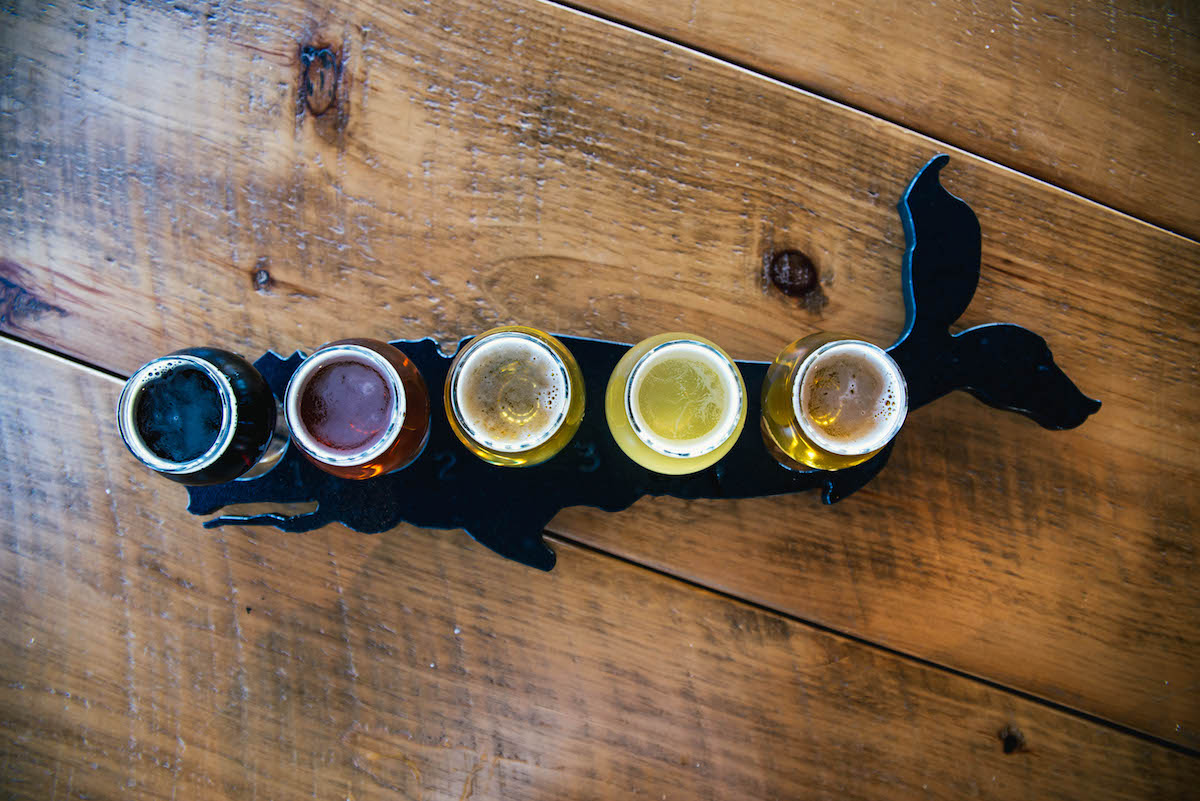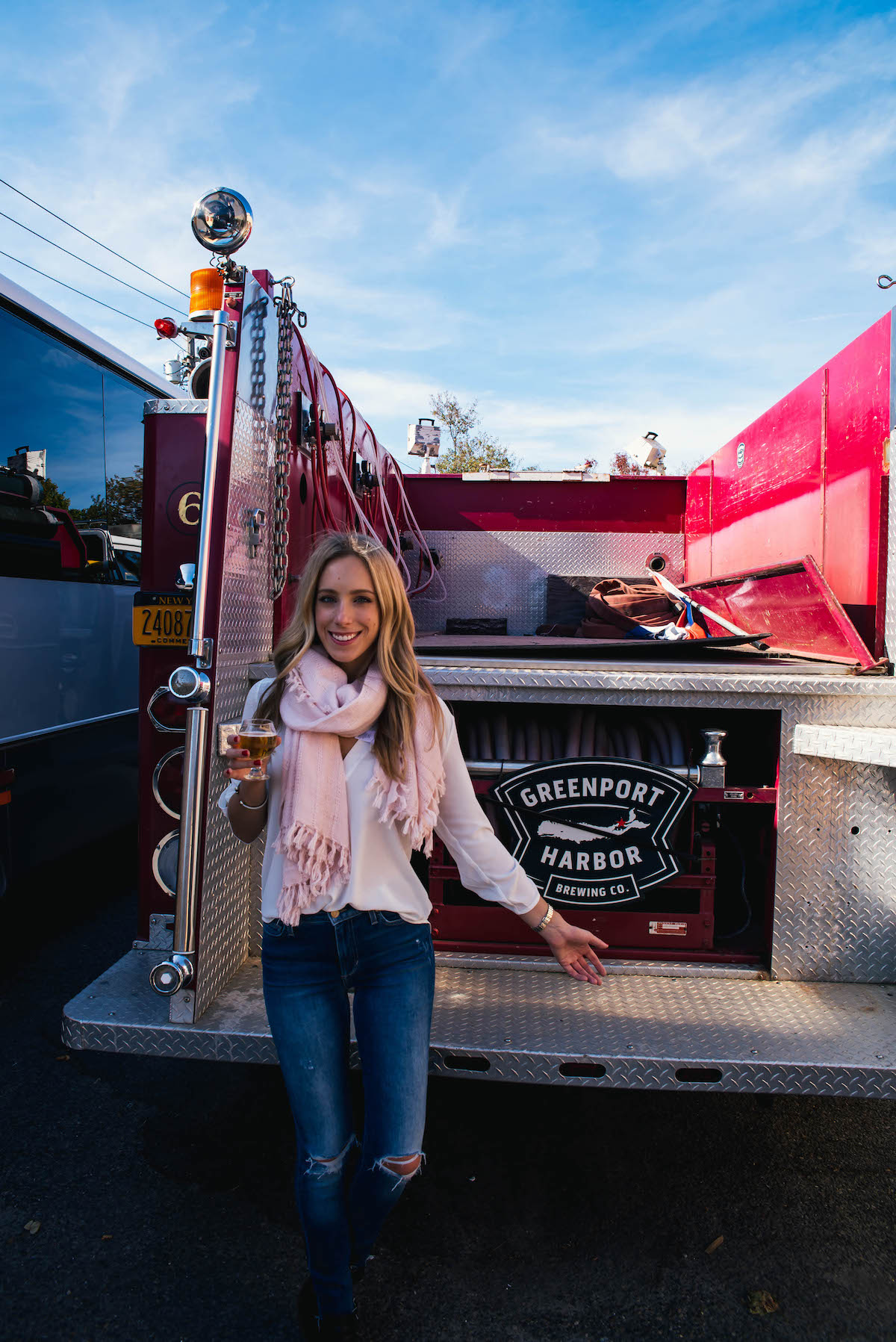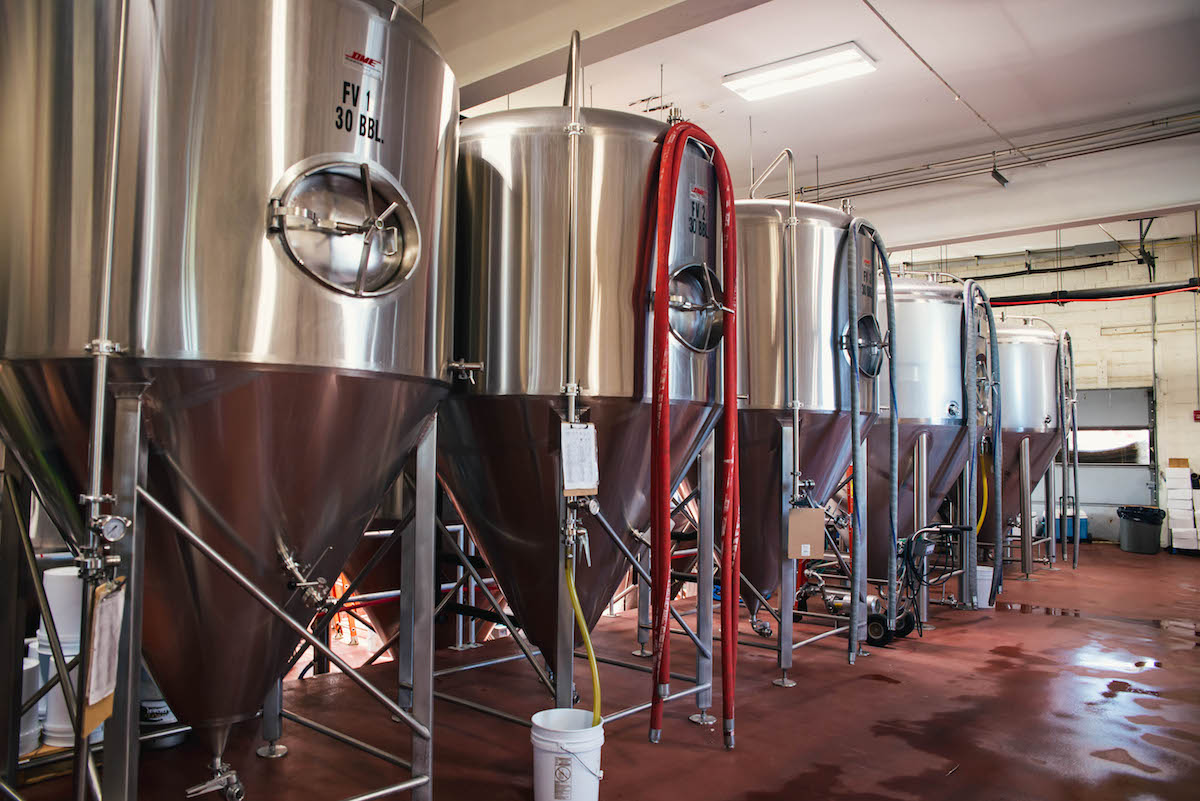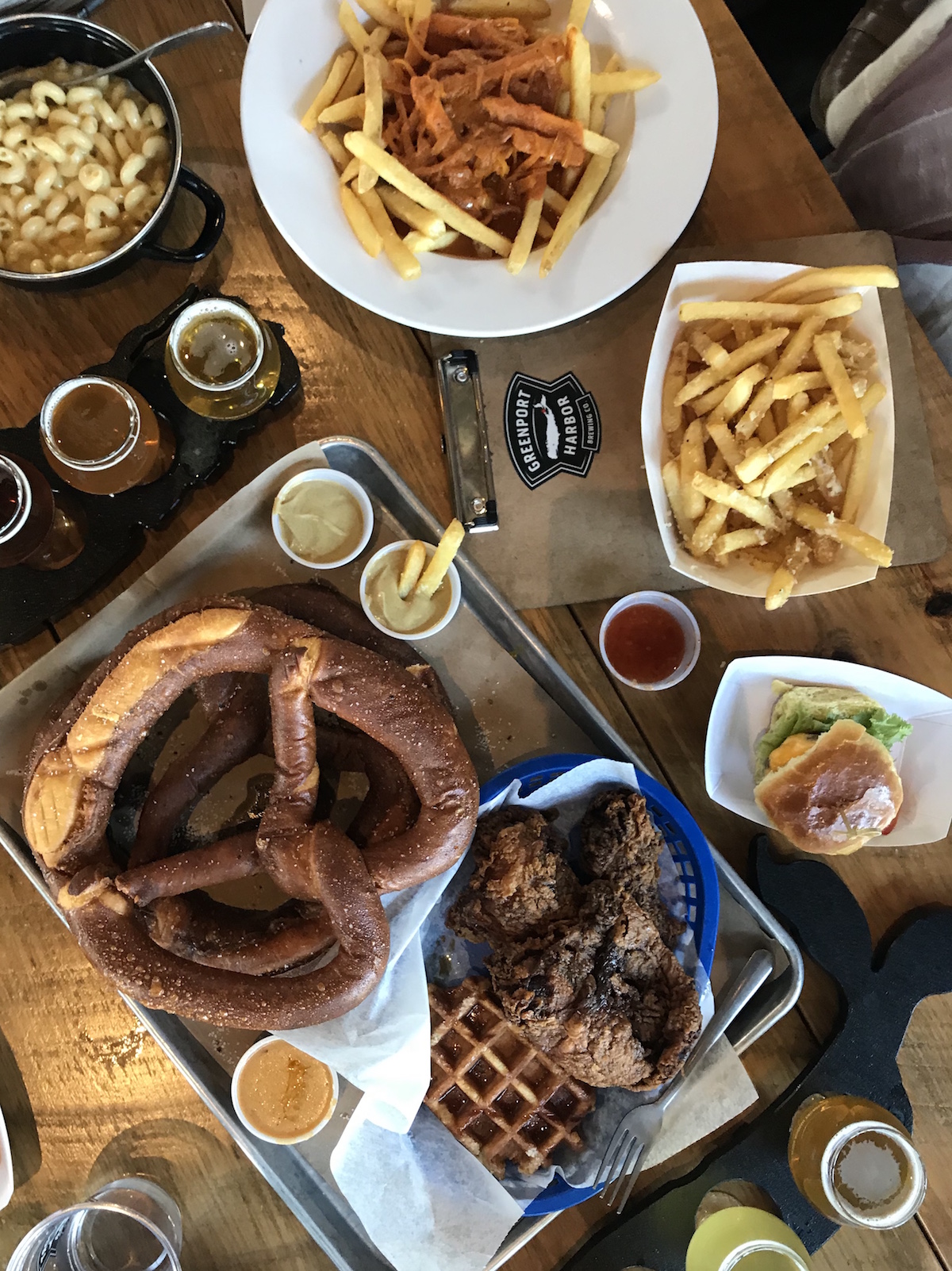 ---
Macari Vineyards | Mattituck, NY
If you think we were done after one winery and brewery: think again. By the afternoon we still had room for more and headed to our final stop on the North Fork: Macari Vineyards. This beautiful family-owned winery and farm was my favorite stop of the day. Before our tasting, we actually got to take a tour of the 500 acre grounds which are located right along the coastline. Yes, there's a private beach. I really enjoyed learning about the history of the vineyard and their holistic approach to grape growing. Saying hello to their cute herd of cattle and getting to try homemade Avelino pizza from the food truck were an added bonus.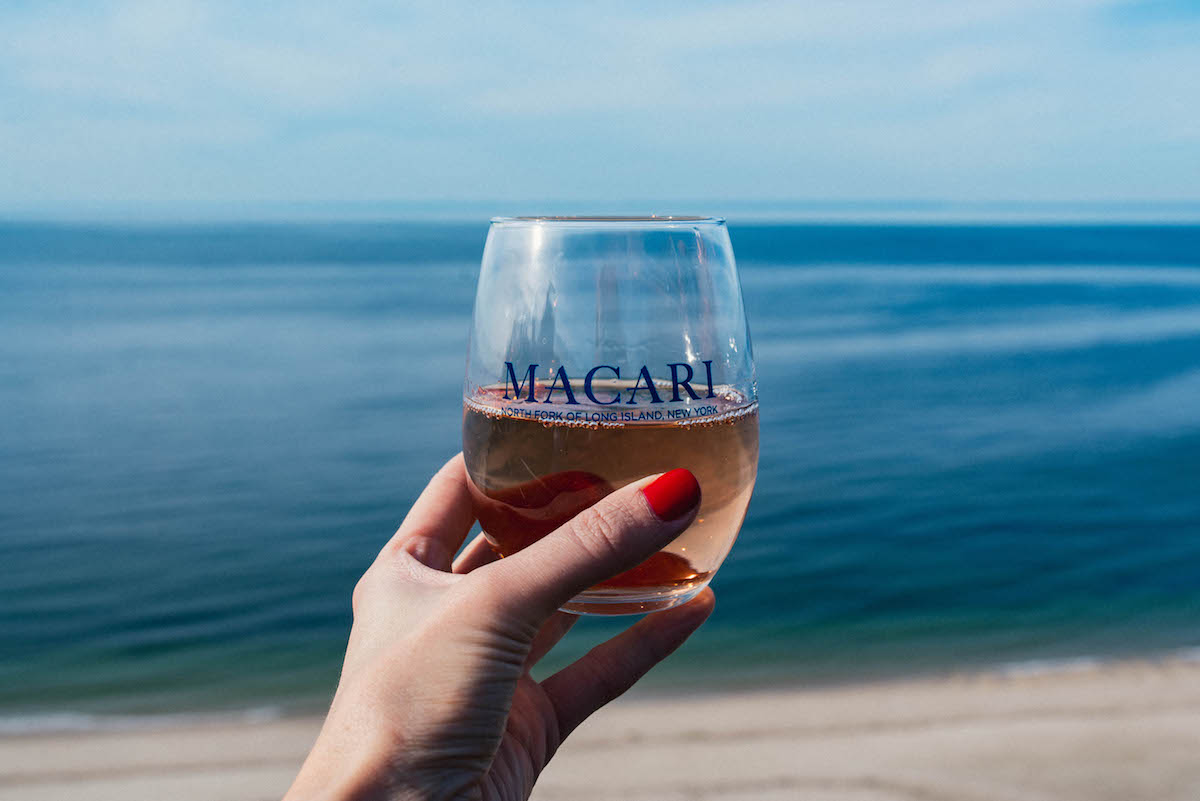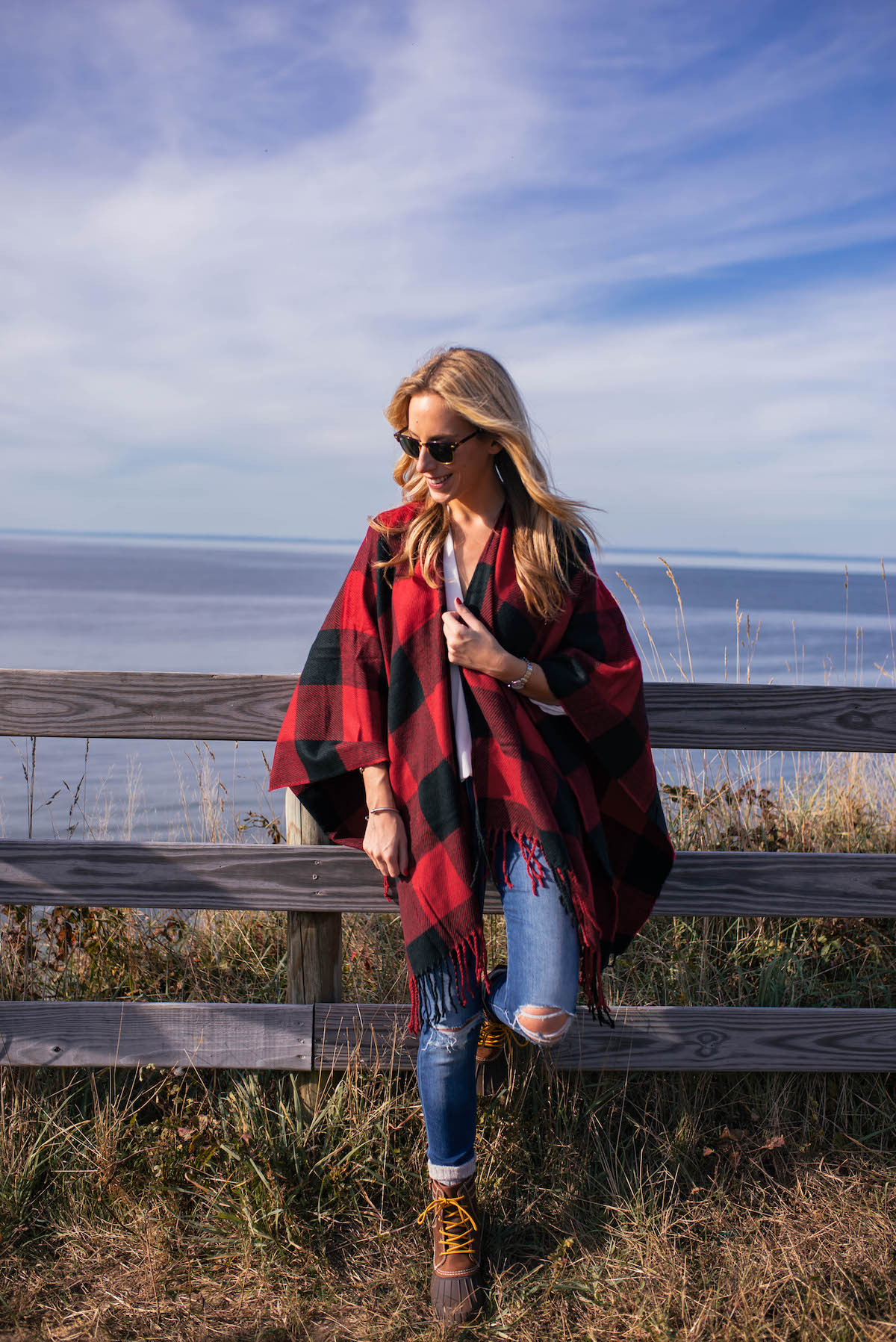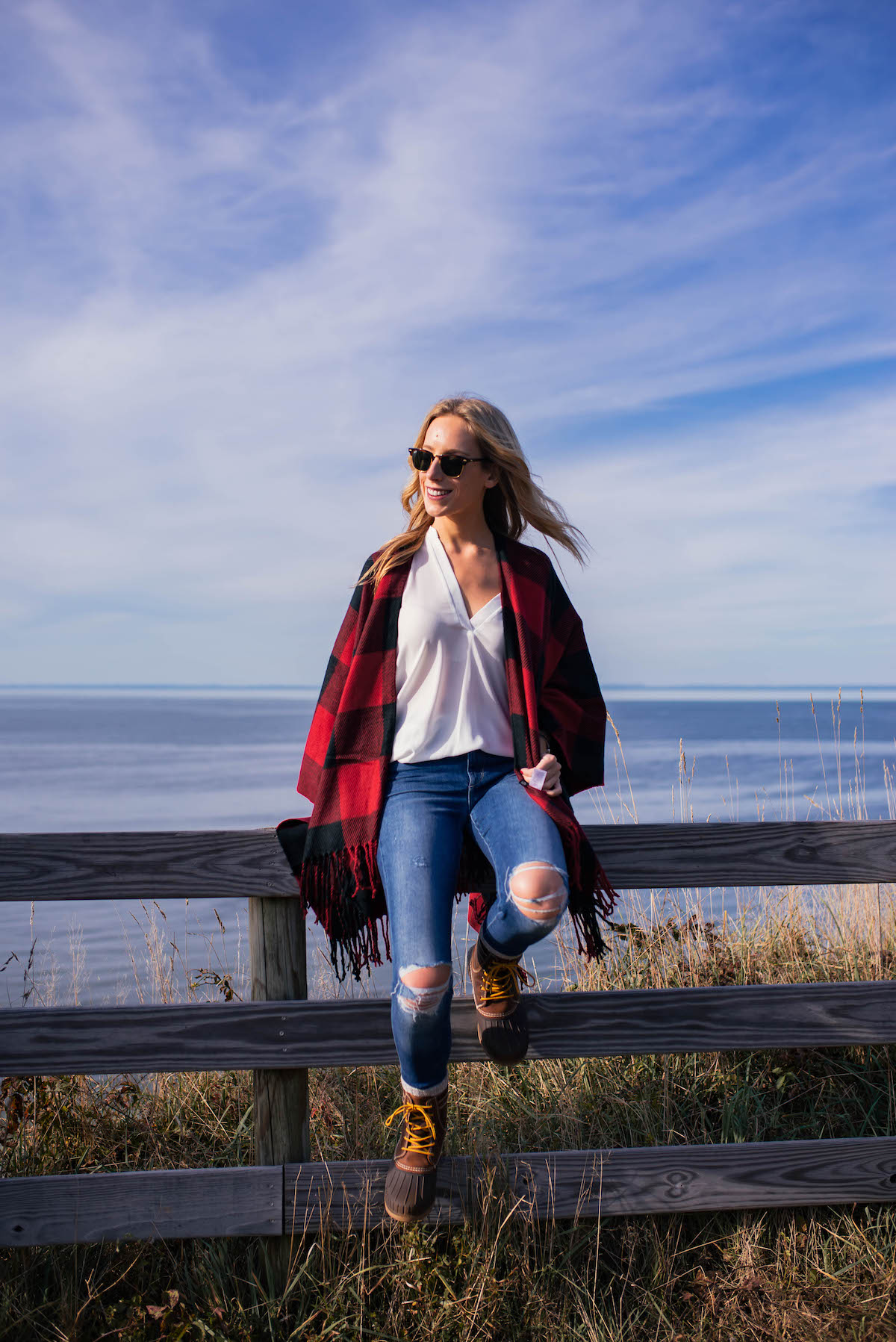 Red Buffalo Check Wrap | Distressed Jeans | White Blouse | Boots | Aviators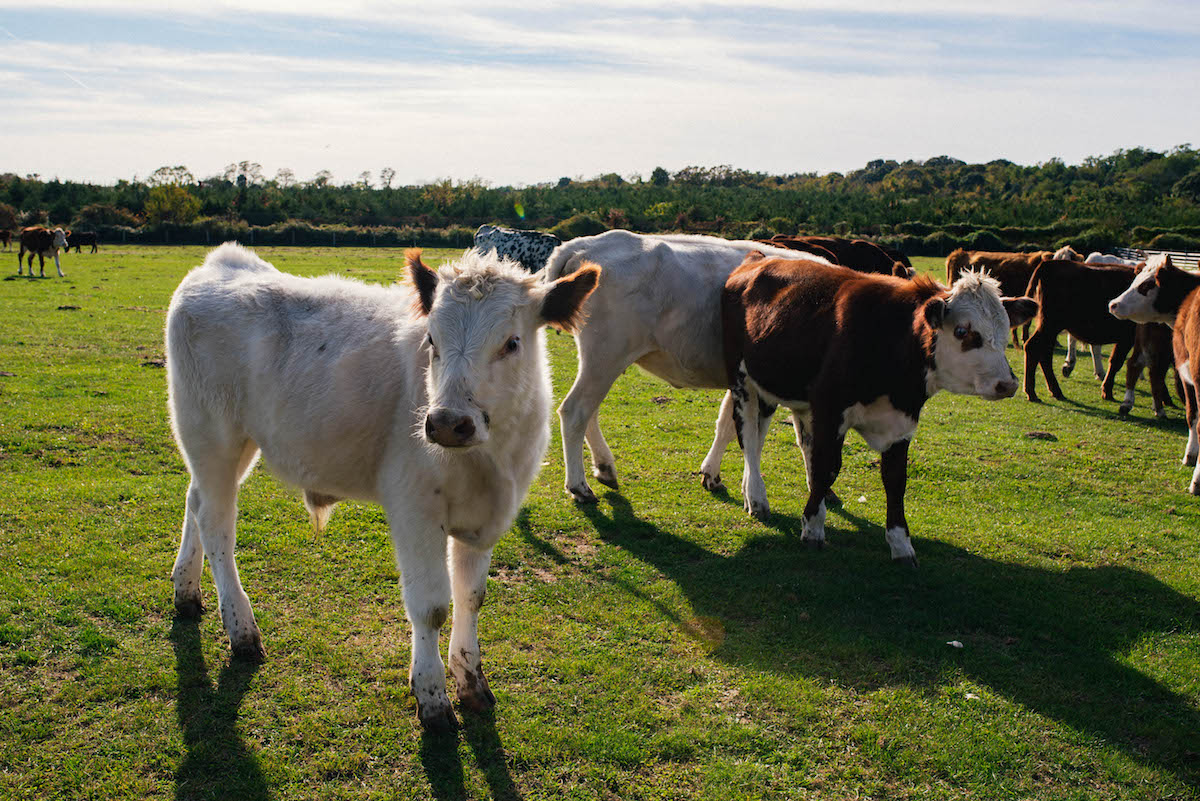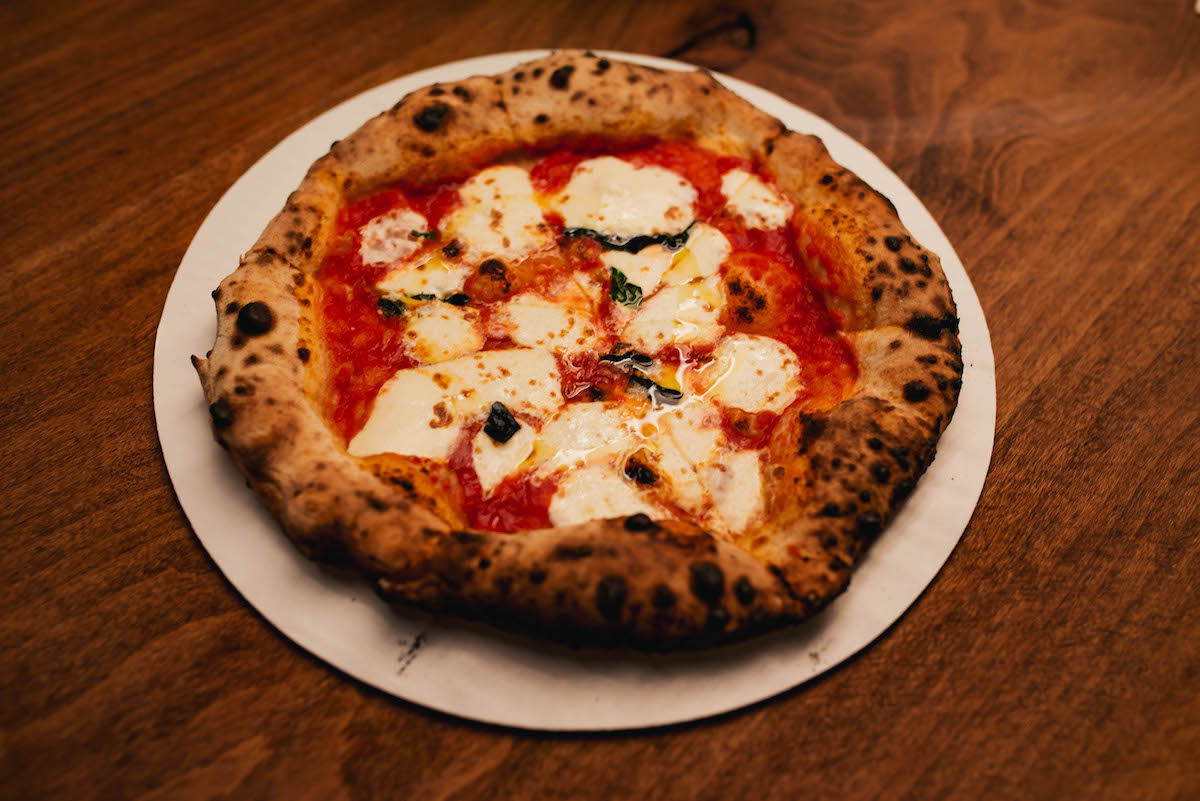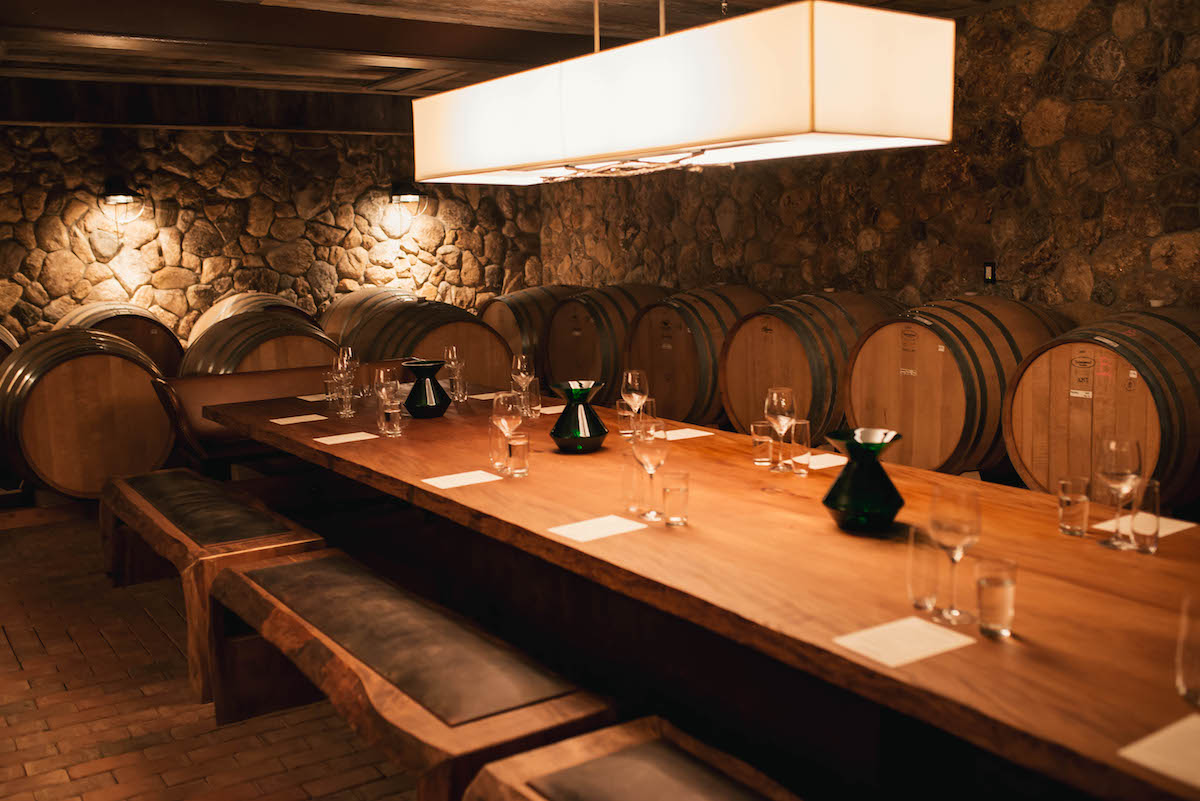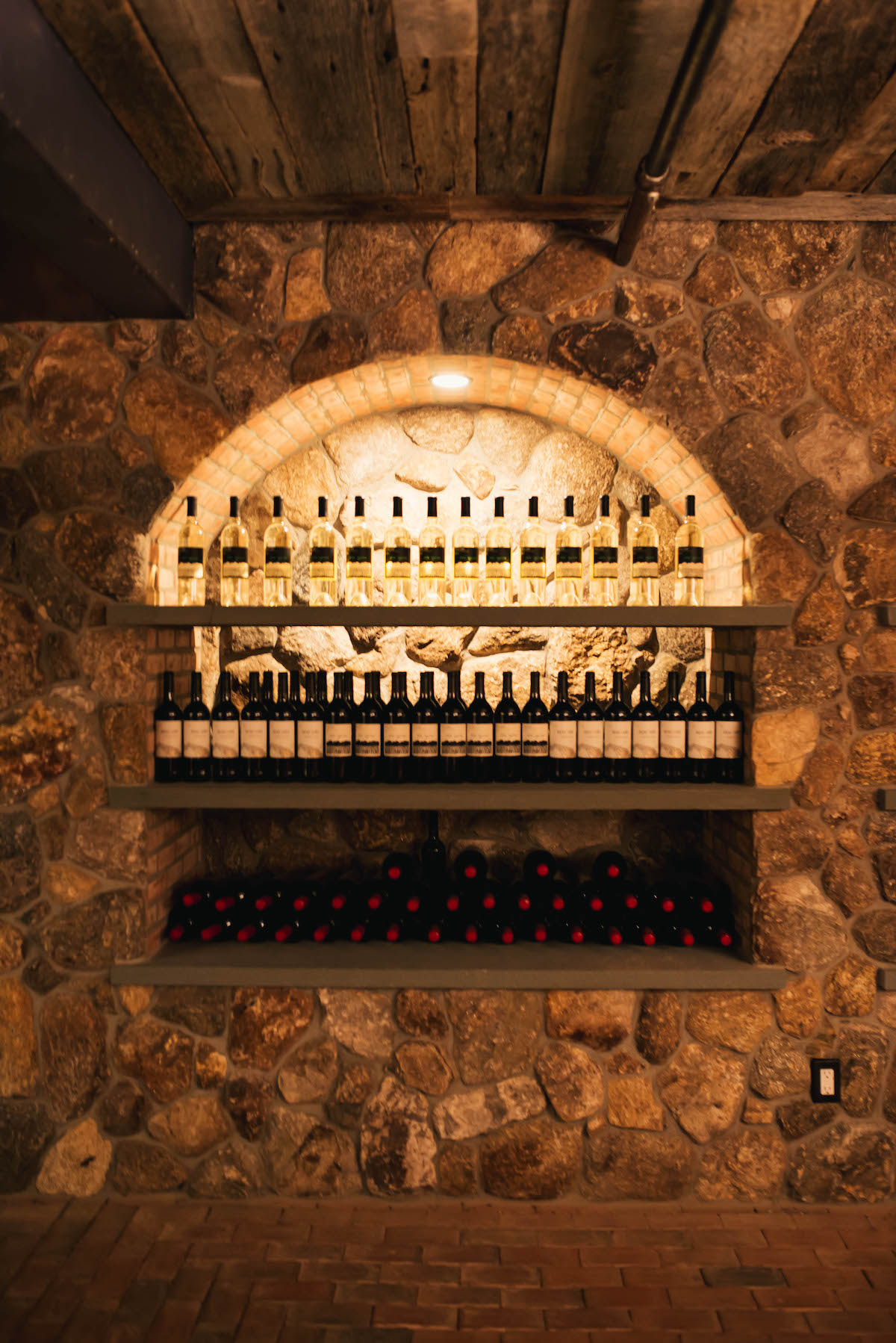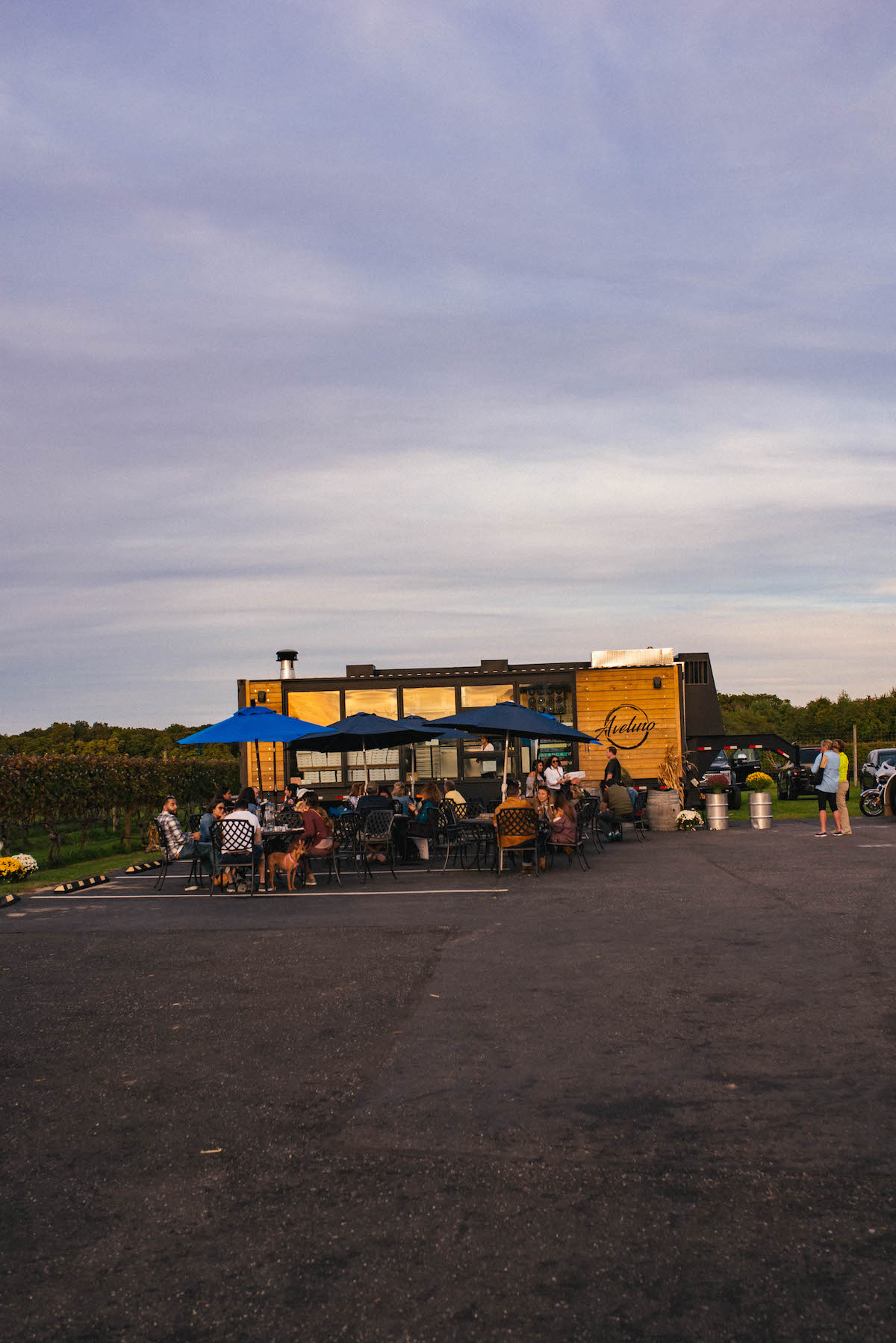 Believe it or not we still had one more destination to try on our way back to the city. Driving home we popped in to Table 7 Bistro in New Hyde Park. We were all pretty stuffed, but couldn't resist trying a selection of the restaurant's best appetizers and desserts including including fried calamari, pork quesadillas and my favorite, cheesecake. Even though we were tired, stopping at Table 7 was the perfect way to end a super fun and busy girls' day. I couldn't believe just how much we were able to do and see in just a few hours!
Big thanks to Skedaddle for coordinating the itinerary and showing off a region of New York I had yet to see. The North Fork was much more up my alley (vs the Hamptons) and I loved the laid back vibe. I can't recommend the North Fork enough and definitely plan on returning. xo
Big thank you to Skedaddle for sponsoring this post! 
- Katie