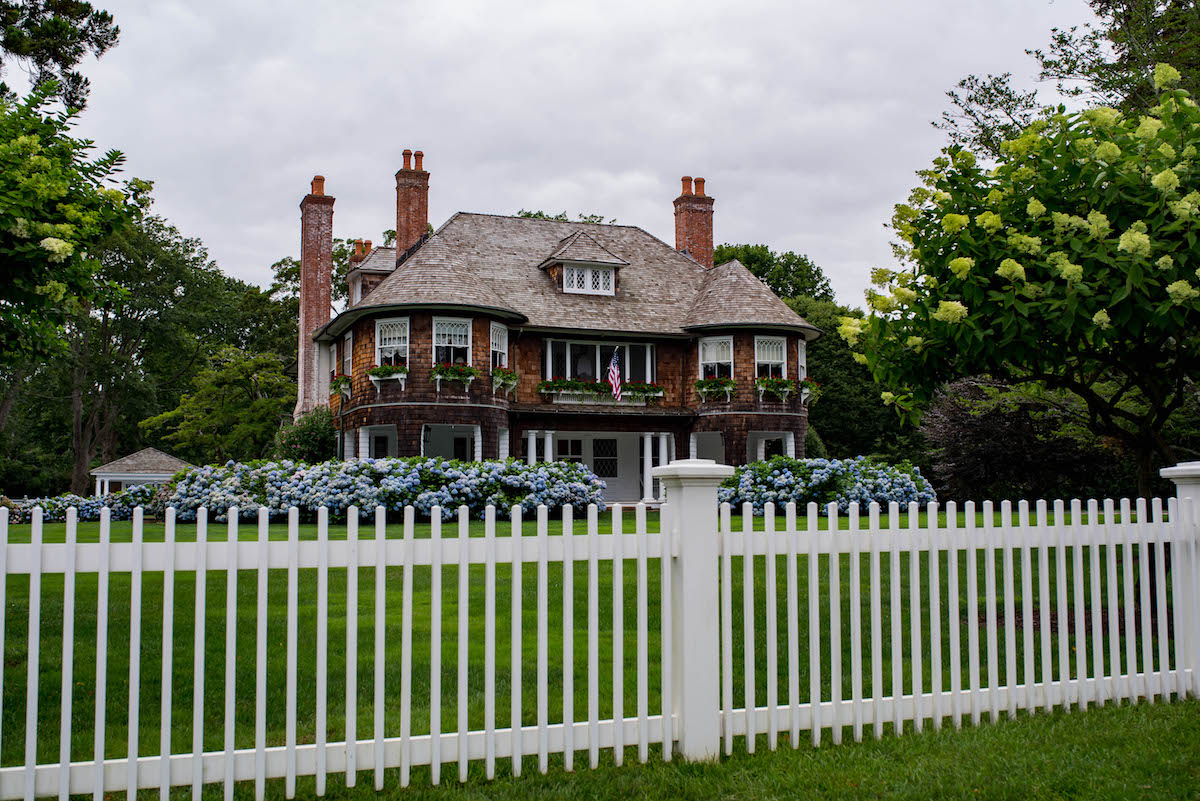 On our second day out east I completely fell in love with Southampton. Just a stroll down Main Street in the village center was enough to fall head over heels for this charming little town. Arriving in Southampton you'll find art galleries, delicious restaurants, luxury boutiques and exquisite estates, not to mention the picture-perfect beaches.
After a lackluster experience in Montauk the day before, it was really refreshing waking up to sunshine in Southampton. It's a shame we only had one day in here because there was so much more I would've liked to see and do. Next time! Butttt without further adieu, here are some recommendations if you happen to find yourself in Southampton and nearby Bridgehampton for an afternoon. Take me back!
HAMPTONS TRAVEL GUIDE
---
Capri Southampton
We had a very pleasant stay on Saturday night at Capri Southampton. Birchbox was kind enough to book a room for us since I was partnering with them for their event that night in East Hampton. After exploring Montauk all day we were completely exhausted and it would've been way too much driving back to the city. The Capri is every bit as charming as you'd expect from a Southampton boutique hotel. Every corner of the property is Instagram-worthy from the nautically preppy guest rooms to the in-ground pool with lush daybeds. It was the perfect place to crash for the night because of it's prime location right in Southampton.
I will say though that this hotel isn't for everyone. On weekends it transforms into a night destination and the adjacent restaurant Oreya has a club vibe. We actually stopped in for a late night snack after checking in and the drinks and appetizers were delicious. We sat at the bar and had the best time people-watching. By midnight we finally returned to our room and normally the loud music would've driven me crazy (we could fully hear it) but honestly we were so tired (and maybe just a little drunk…) that we passed out no problem.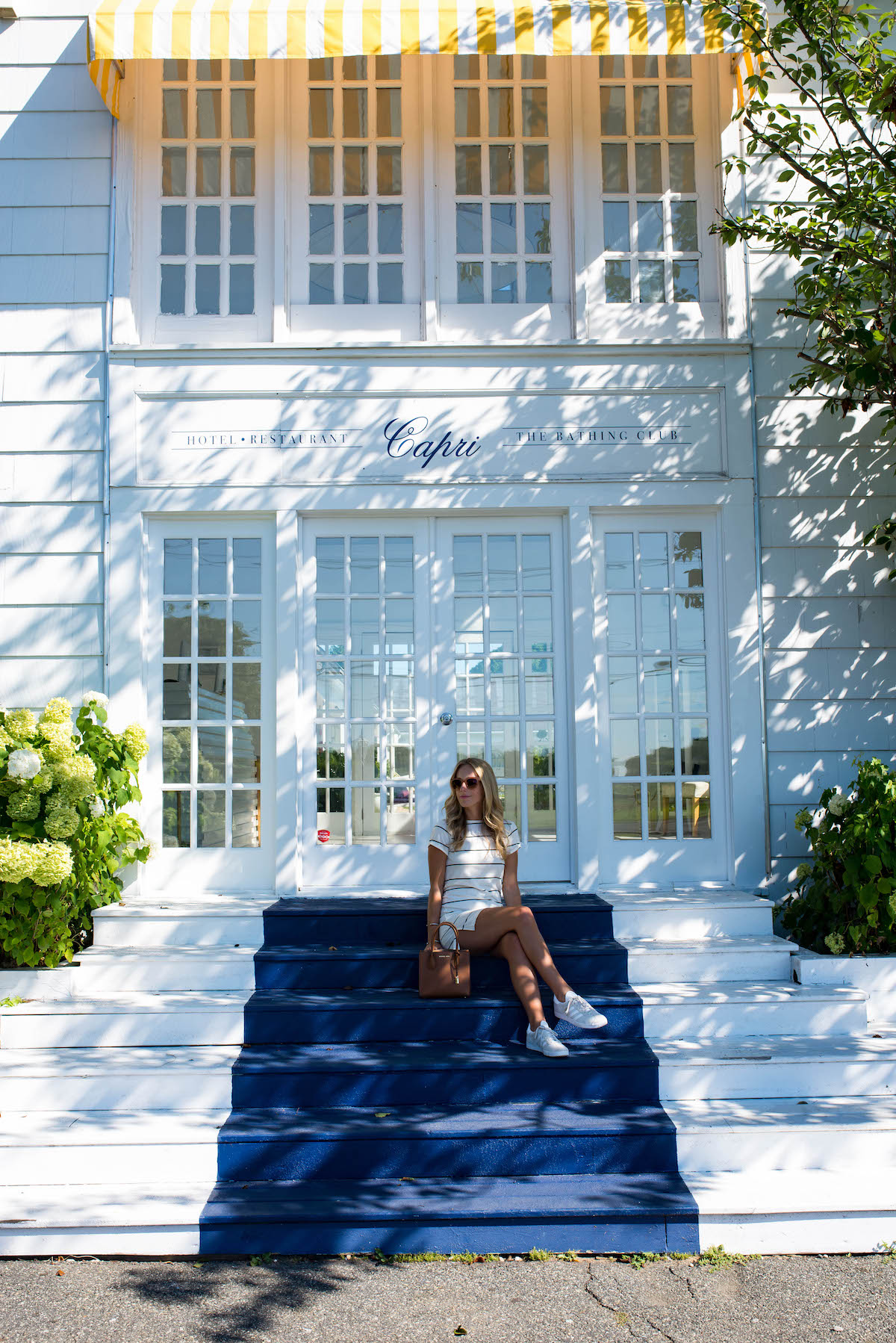 $39 Stripe T-Shirt Dress | Sneakers | Michael Kors Satchel | Similar Sunglasses | David Yurman Bracelets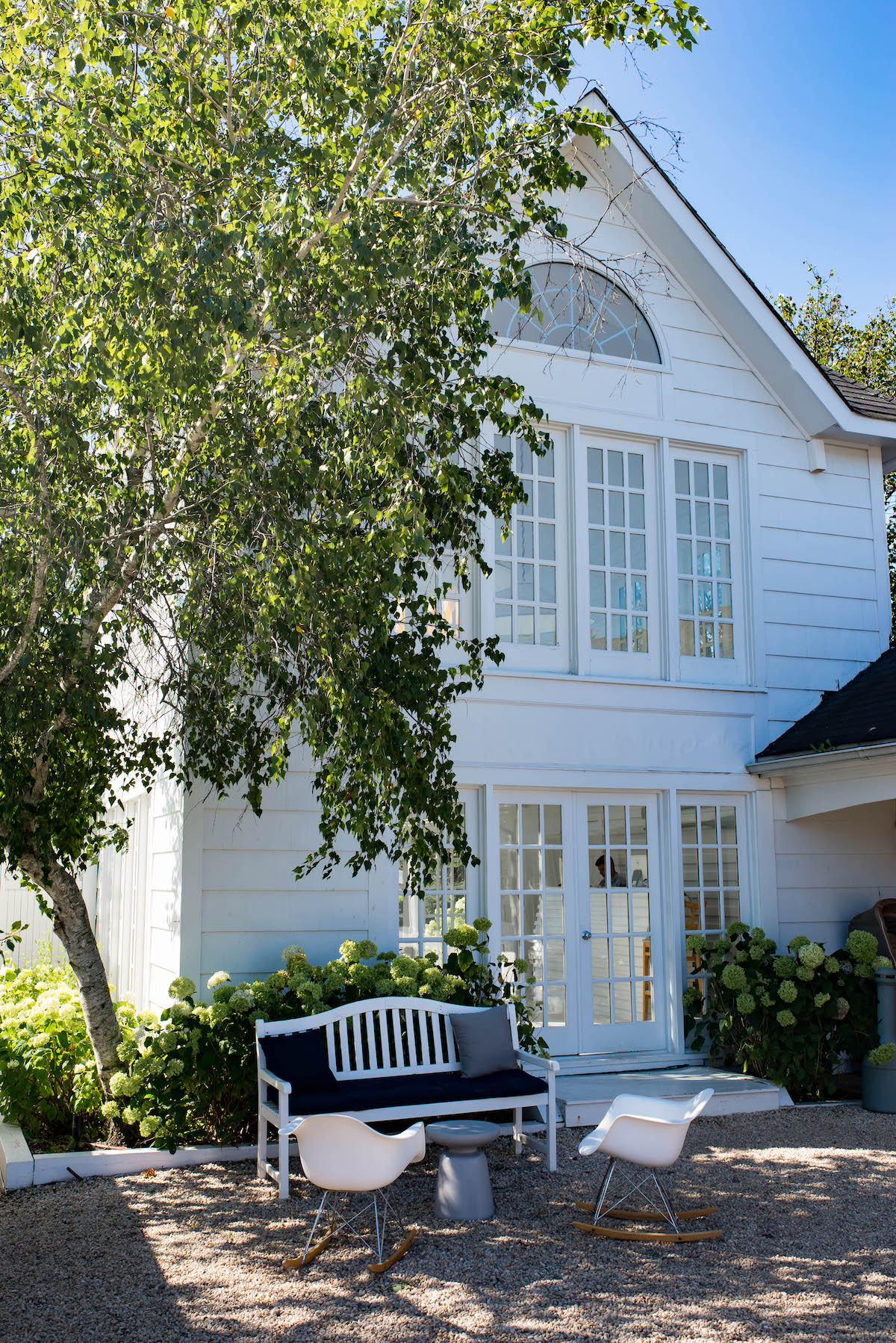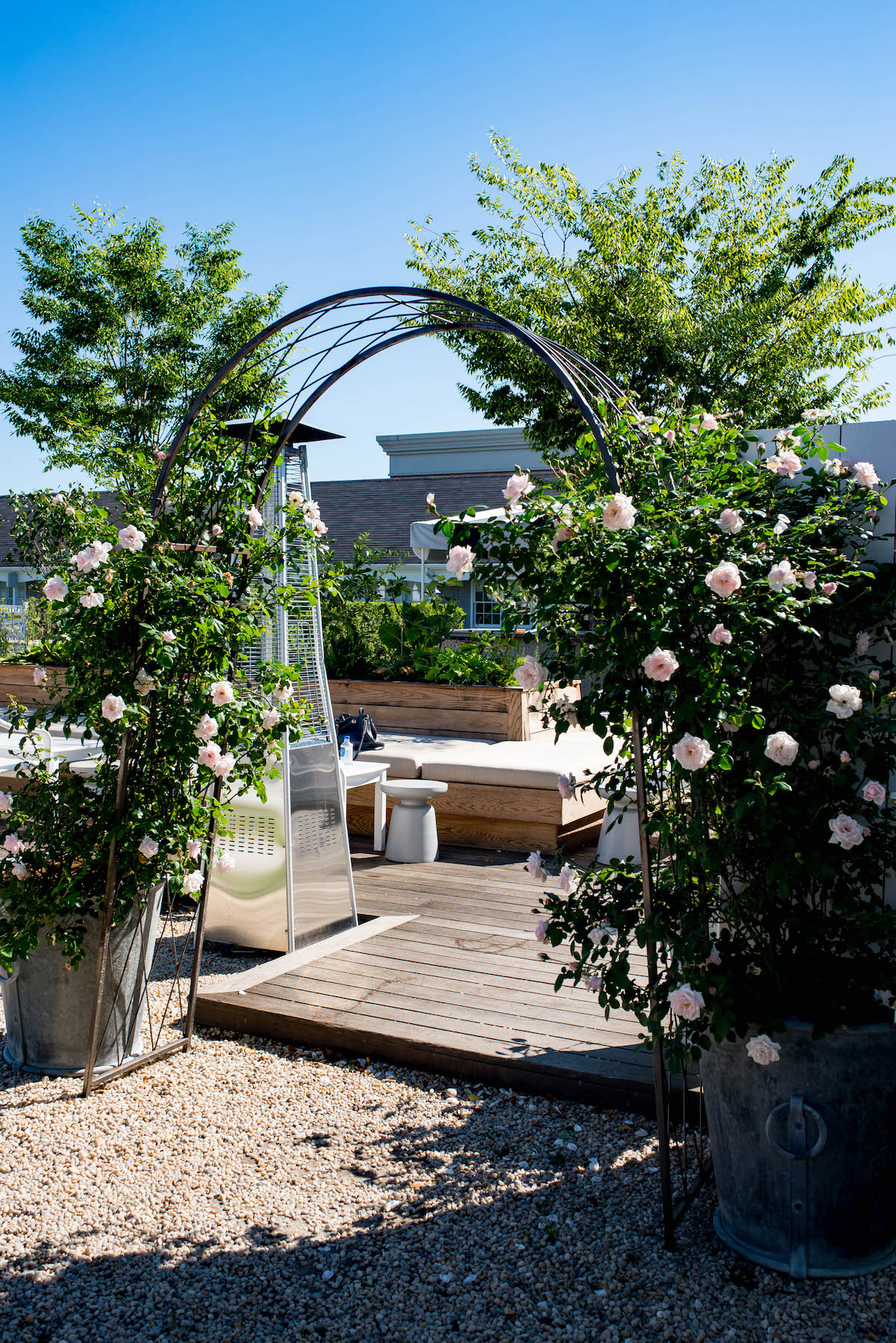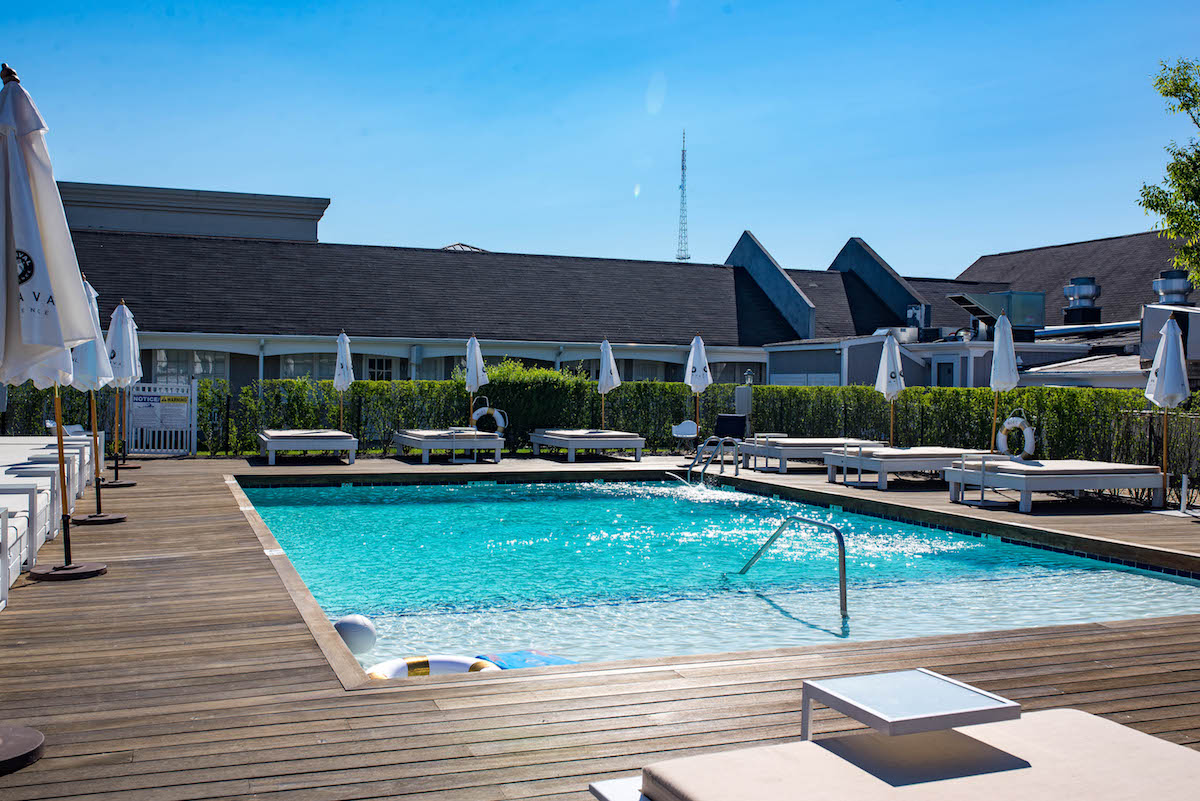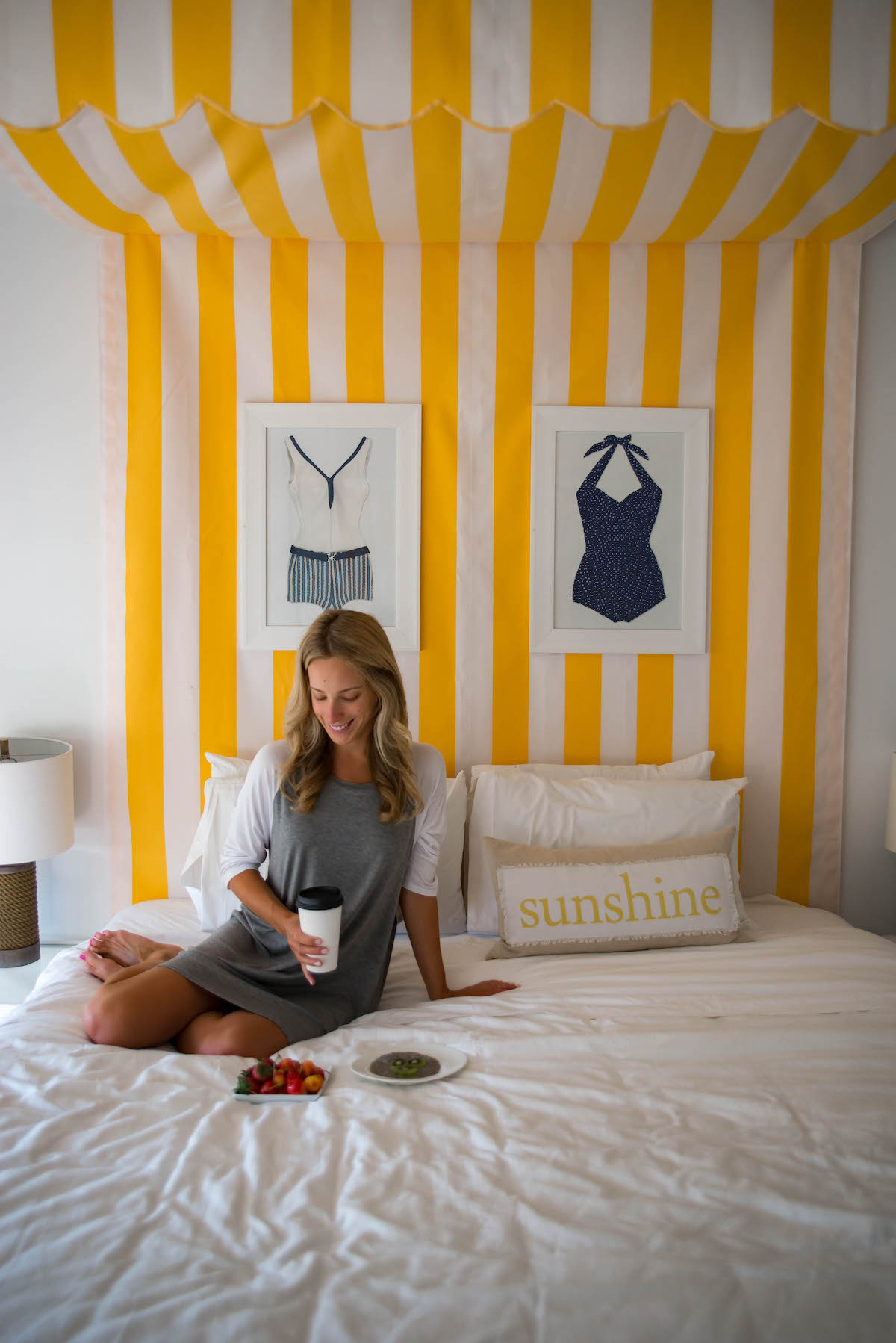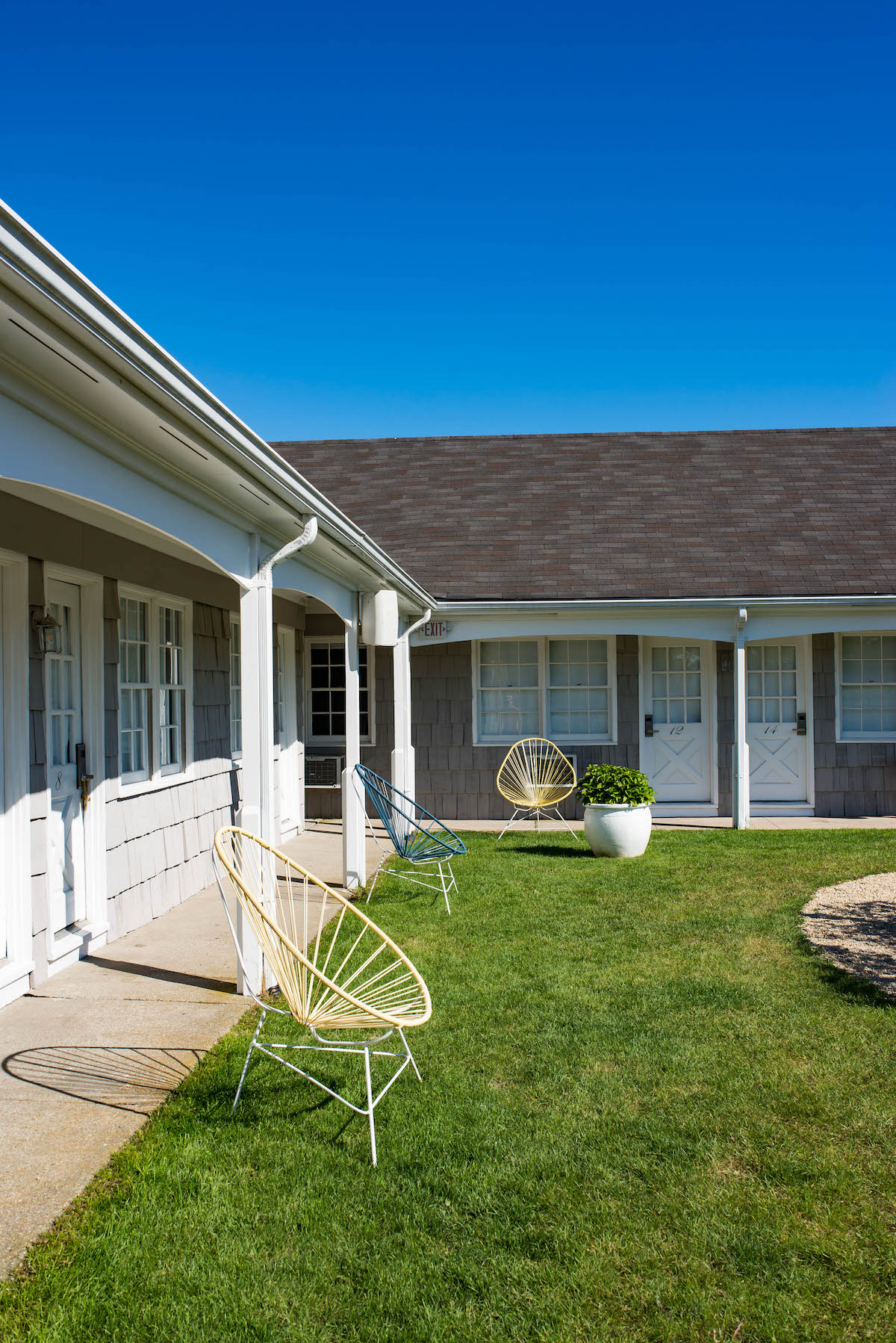 I am obsessed with this cozy sleep shirt! (under $50!)
Birchbox Pop Up at Bhumi Farms
Ok so I know I'm going a little backwards here! Before we called it a night at the Capri, we were treated to an intimate farm-to-table dinner hosted by Birchbox and Lipstick Queen at Bhumi Farms. That weekend Birchbox was hosting the most adorable pop-up shop at the farm stand where locals could stop in and purchase two limited-edition Birchbox boxes in addition to fresh produce. We are dinner outside in the middle of a field and capped off the night watching the most stunning sunset.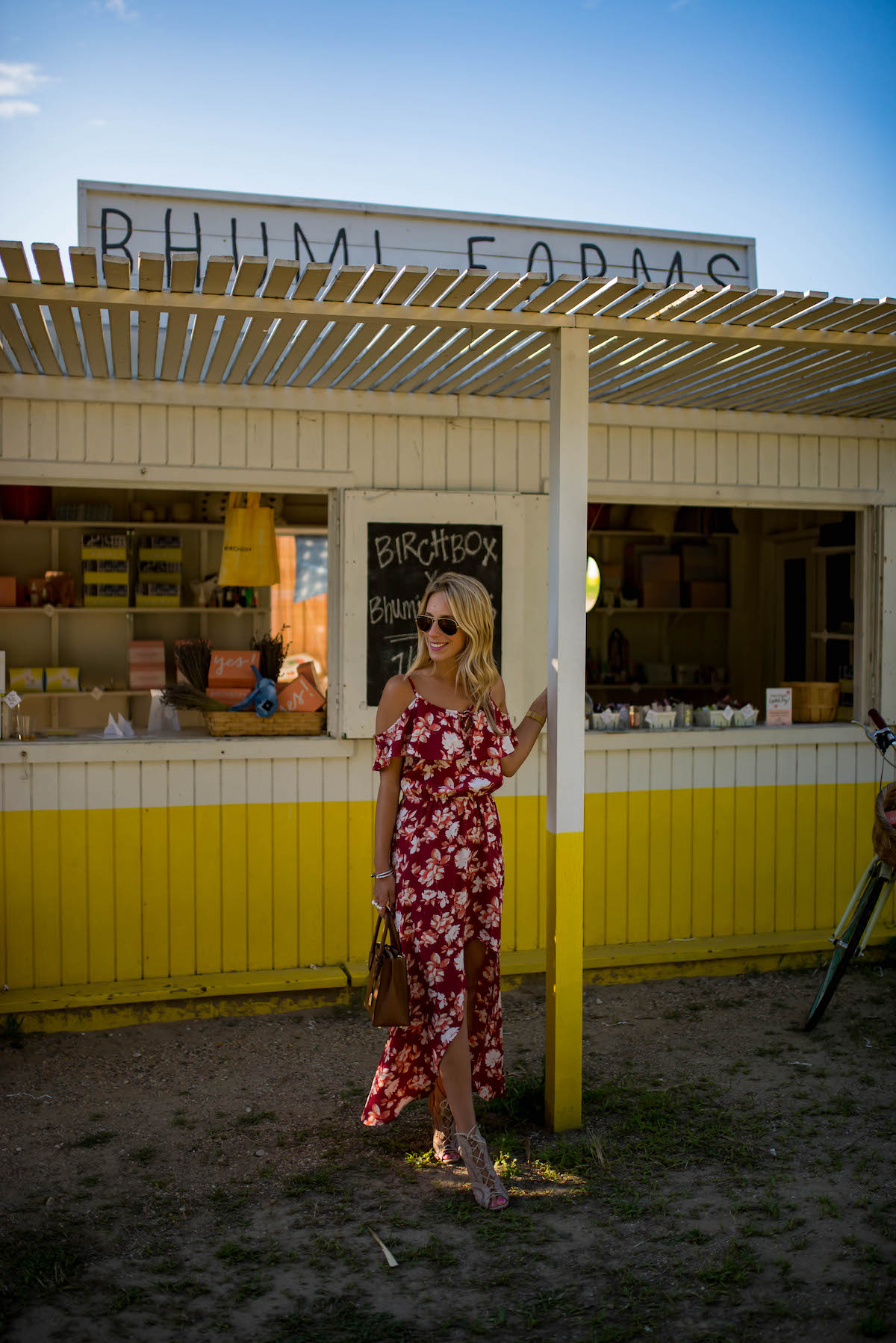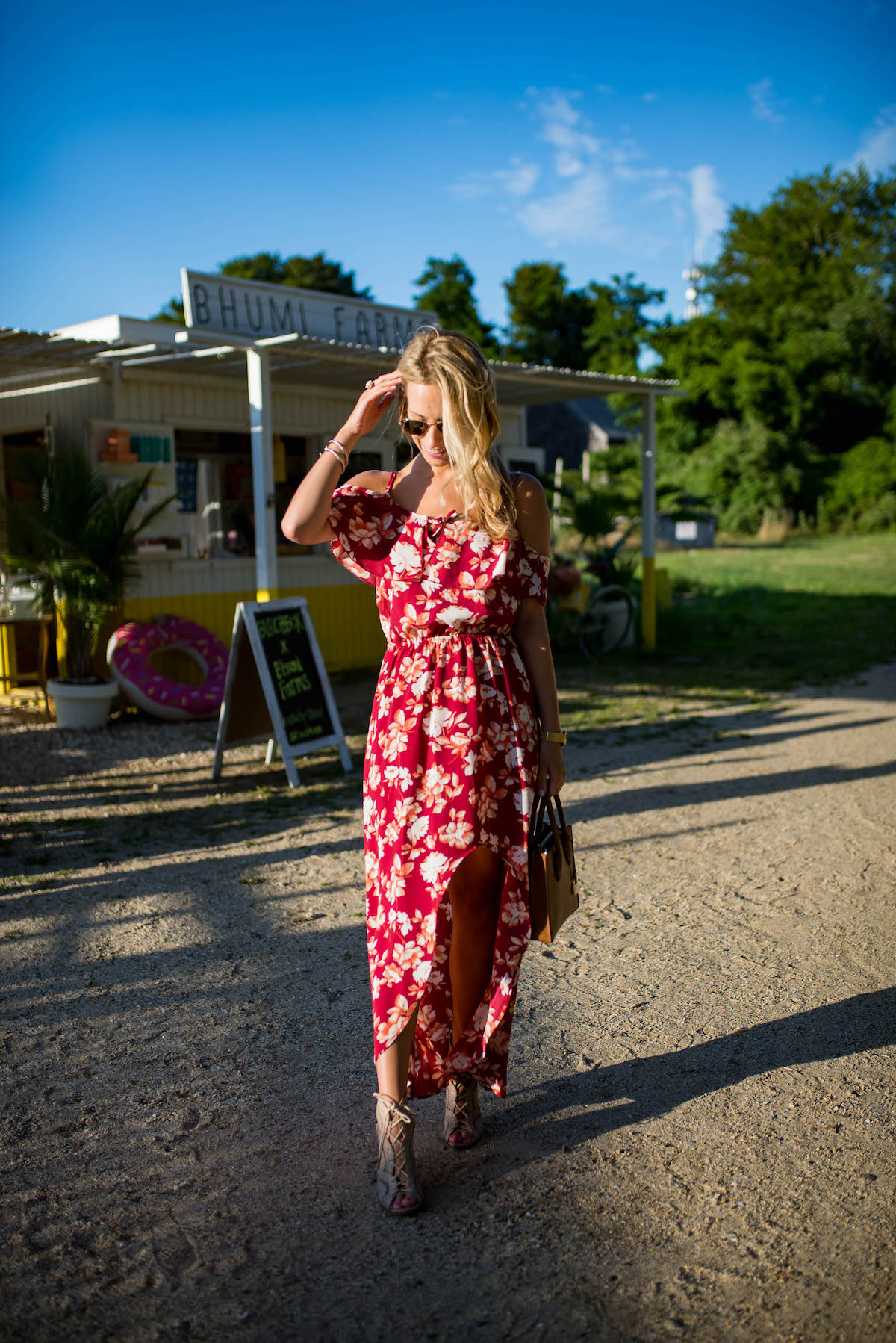 Floral Maxi Dress (under $100!) | Similar Sandals | Satchel | Aviators | Gold Watch | Kendra Scott Ring | David Yurman Bracelets
75 Main
On Saturday morning we headed straight to brunch at 75 Main in Southampton. A lot of you recommended it to me and we weren't disappointed! Located right on Main Street, 75 Main is a prime spot for taking in the downtown scene especially if you can get a spot at an outdoor table. The menu has your standard brunch fair from french toast (with vanilla ice cream!) to eggs benedict.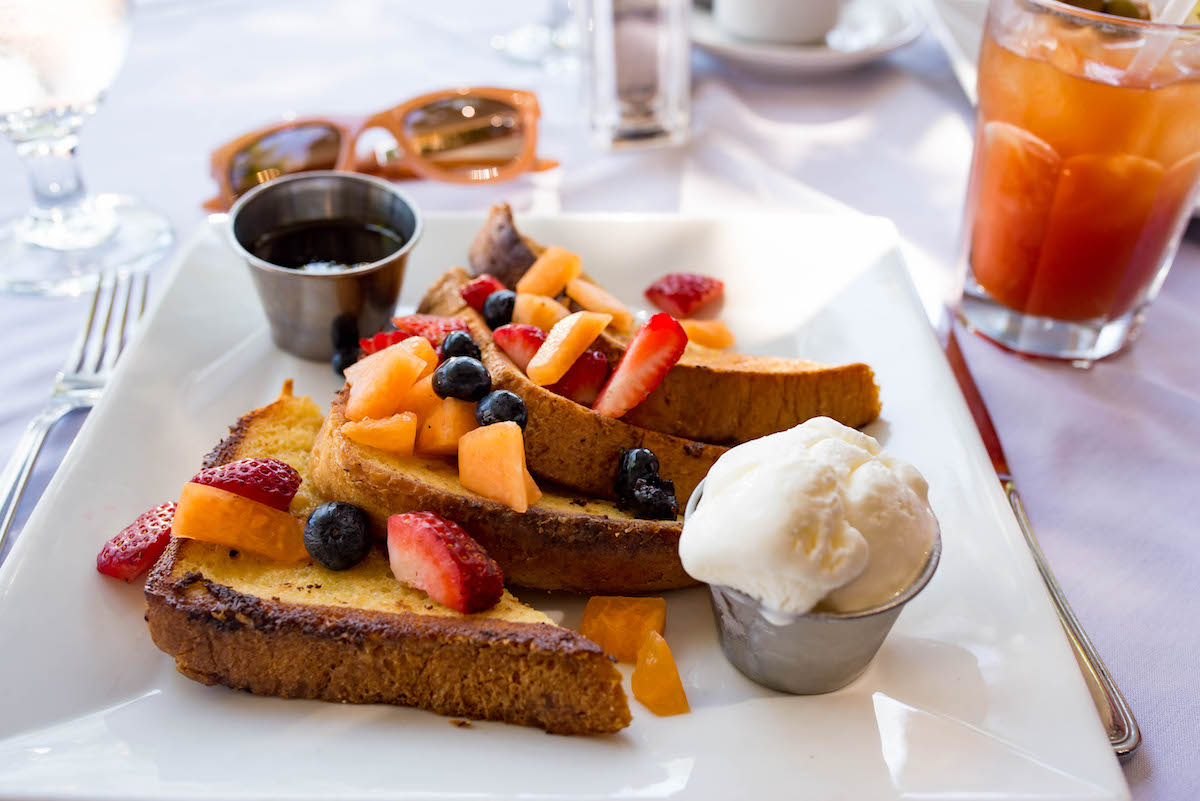 Downtown Southampton
I wish we had more time to pop in and out the shops and galleries in downtown Southampton village. It's a shopaholics dream! I'm a bit spoiled in New York because we literally have every stores, but the experience browsing in Southampton was just more laid back and relaxing. Some standouts for me were Eberjey, J. Crew, Kendra Scott, Calypso St. Barth and Intermix. For men's you'll find lots of great stuff for the guys at Ralph Lauren, J. McLaughlin and Vineyard Vines. We also noticed a lot of fun antique and home decor stores. There was even a One Kings Lane pop up shop!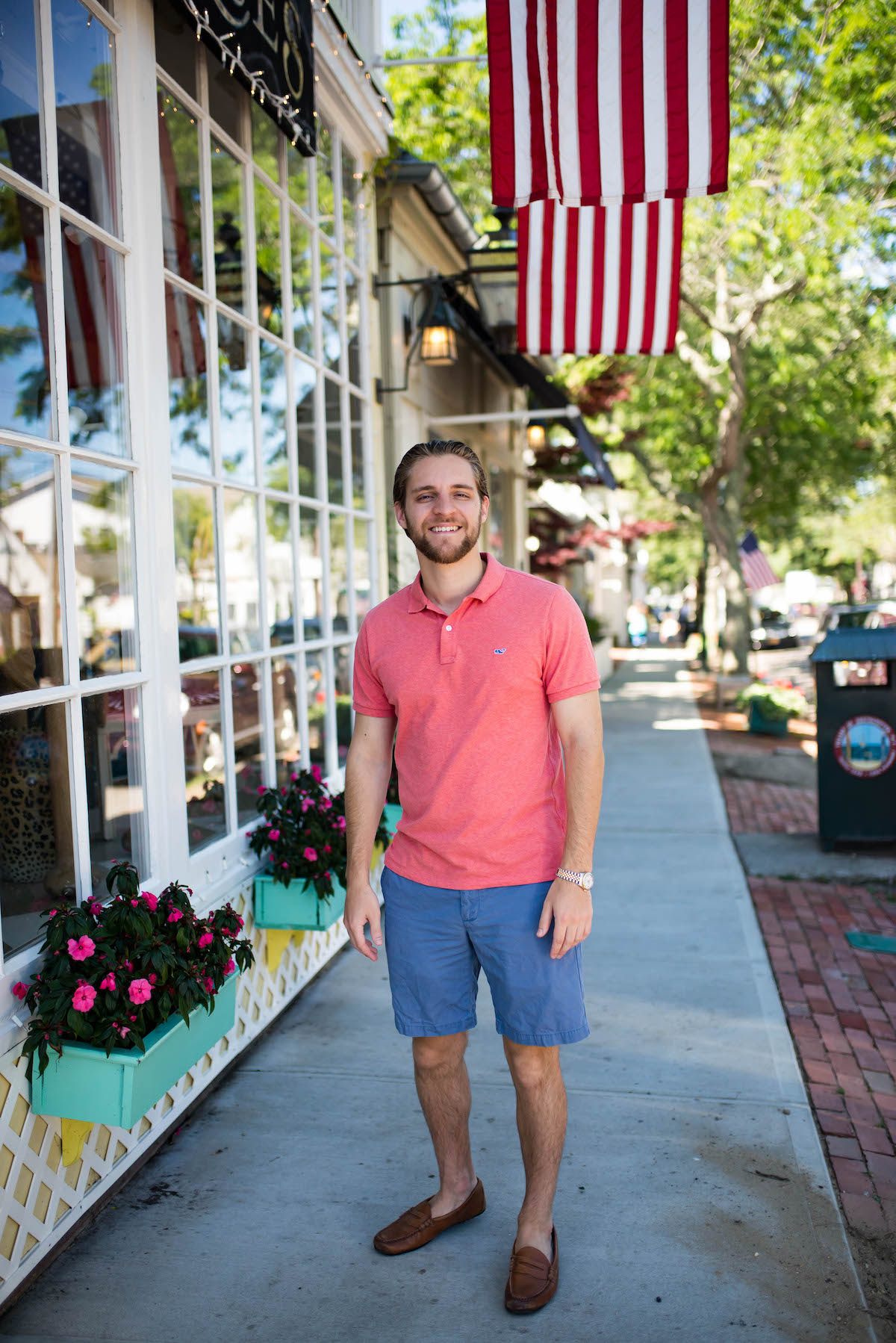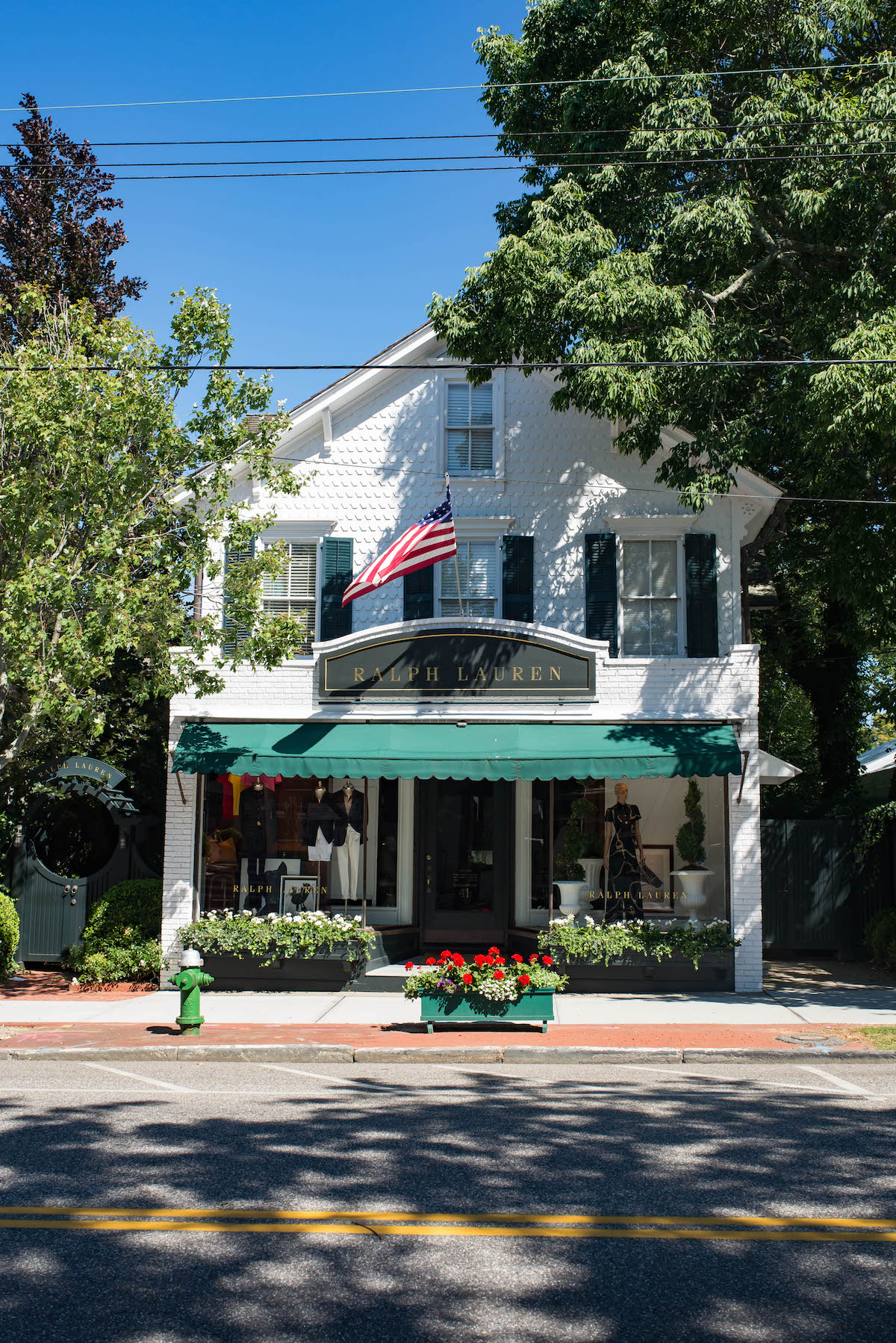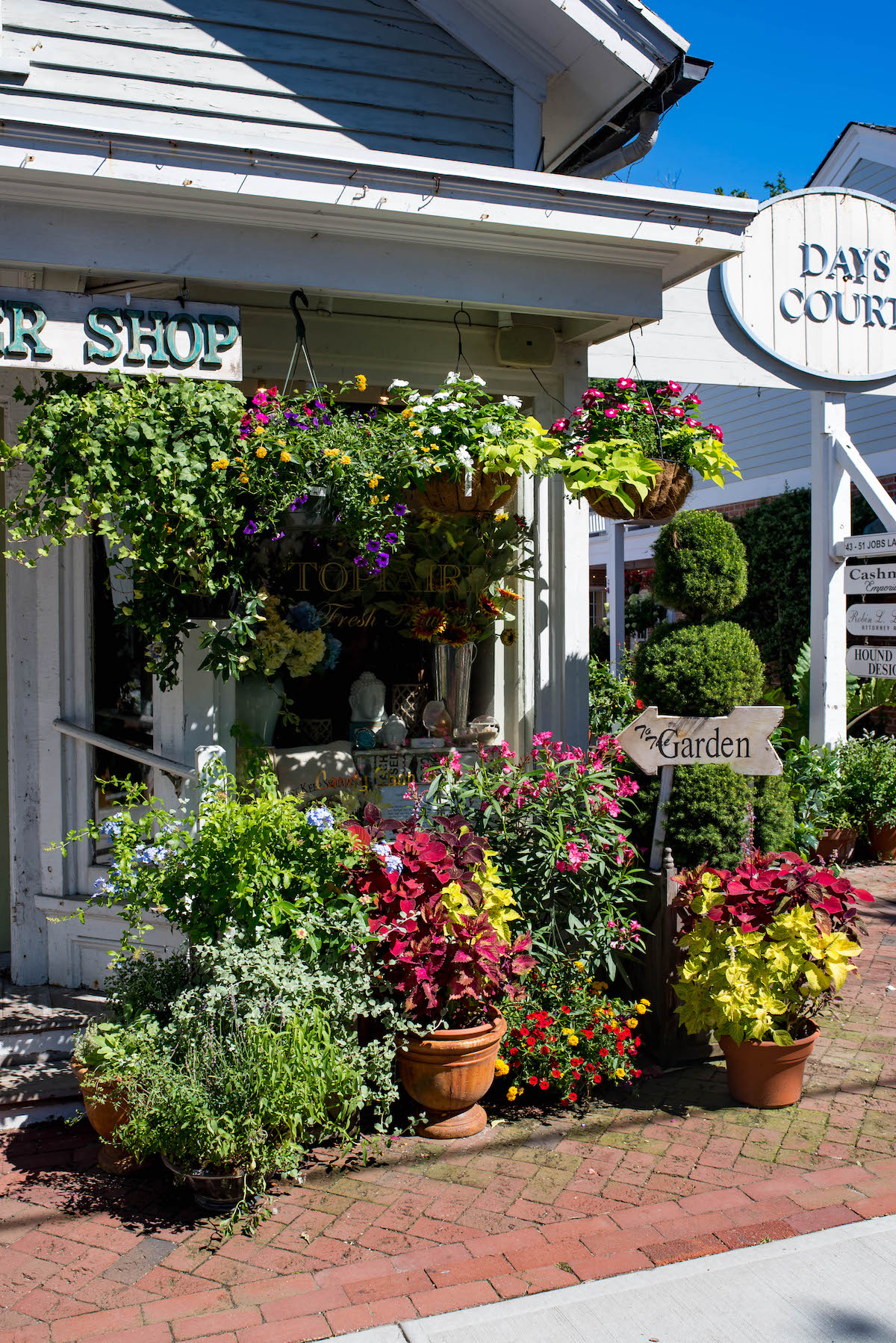 Wölffer Estate Vineyard
If I had to rank everything we did in the Hamptons from top to bottom, visiting Wölffer Estate Vineyard would be #1 on my list. I would return in a heartbeat! After all the bougie uppity vibes we experienced in Montauk the day before, it was incredibly refreshing kicking back and indulging in a few glasses of rosé at this beautiful vineyard. The service was incredible and we really appreciated the welcoming and attentive staff. Oh not to mention, the vineyard is stunning. I could've spent the entire day here!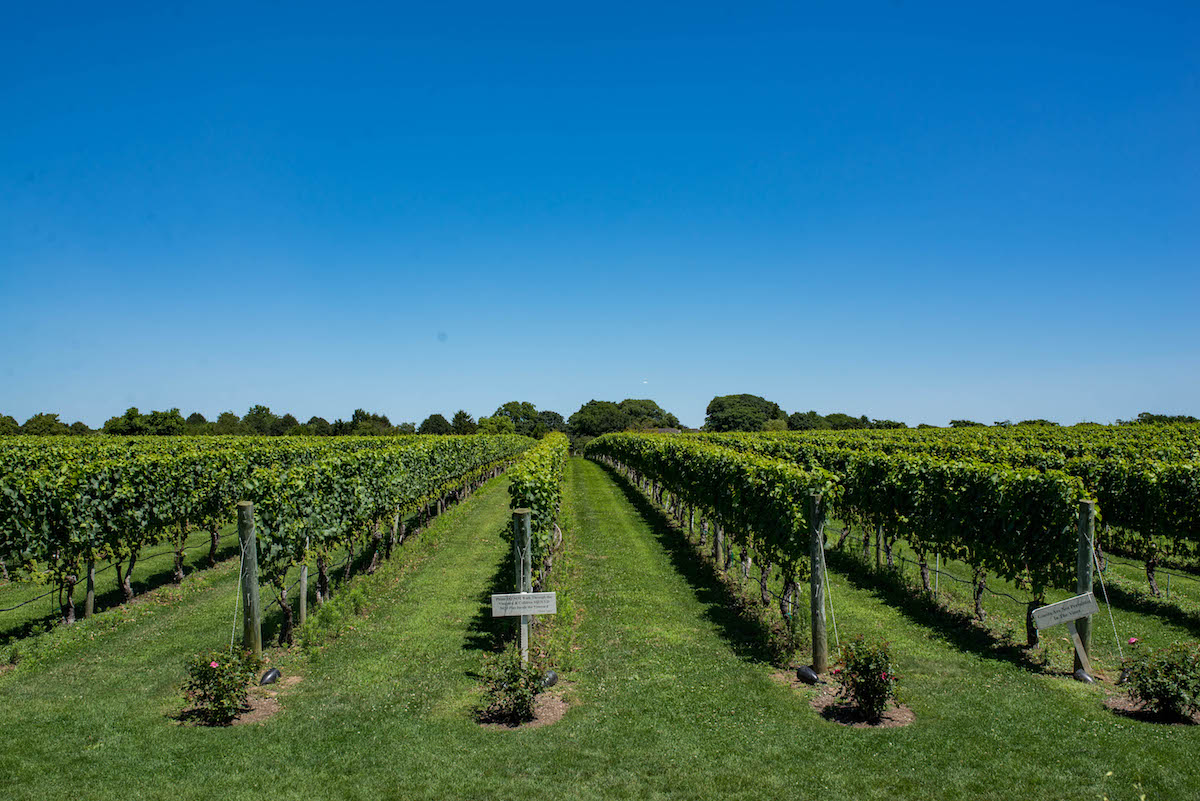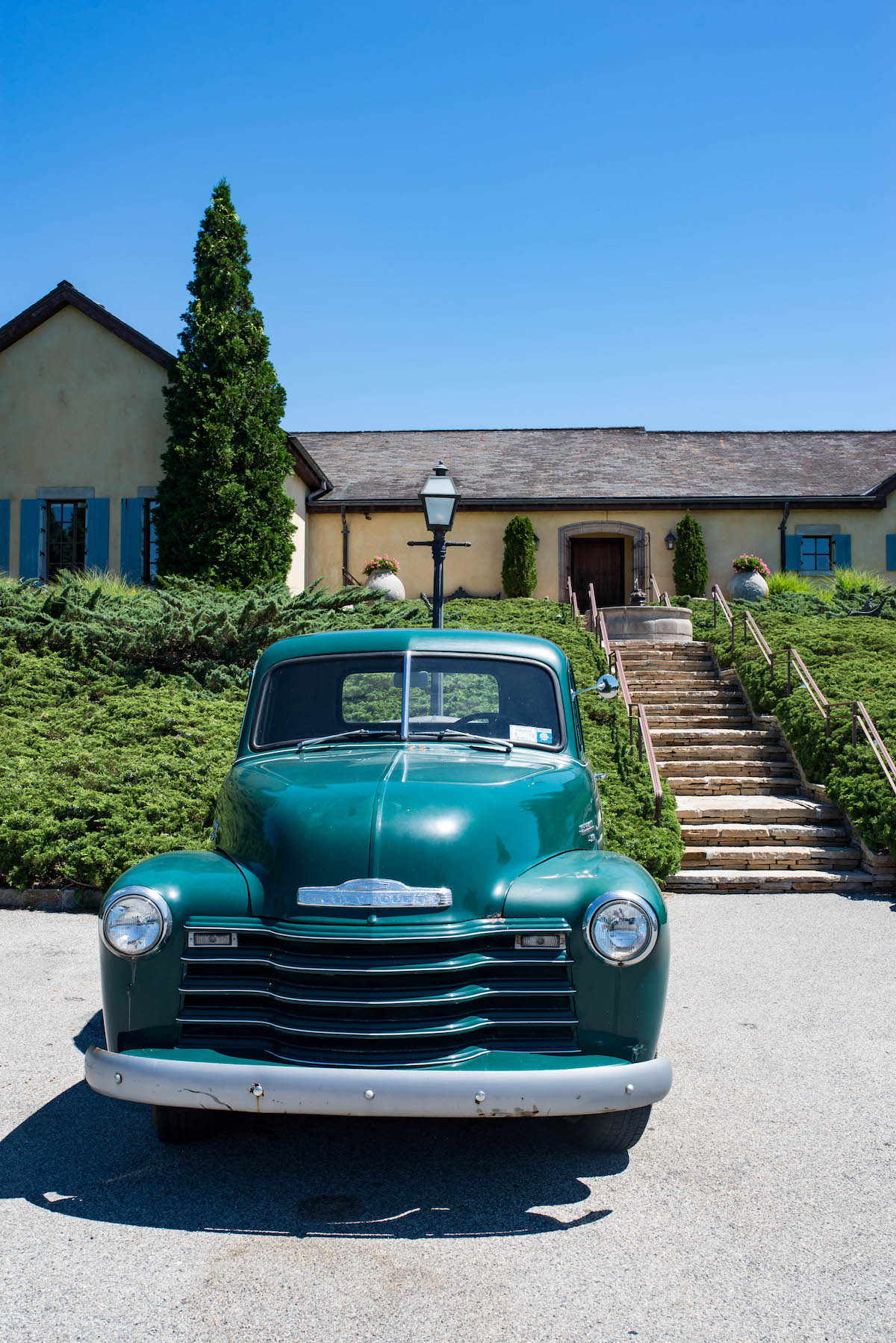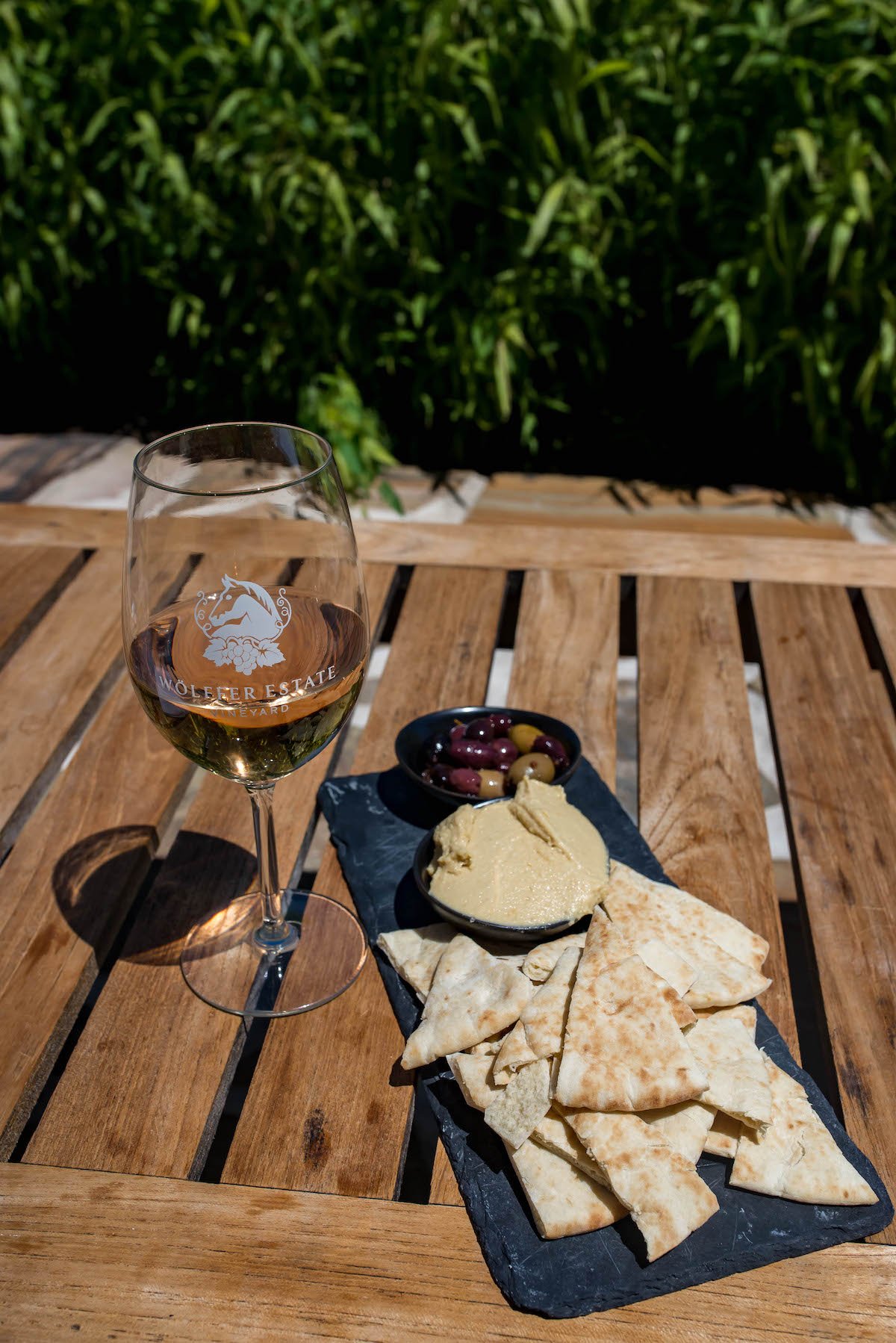 Things To Know
It's funny how Nick and I felt more at home with the older folks and families we noticed in Southampton than we did with the people our own age in Montauk. The vibe was much more preppy and reminded me a lot of the quaint Connecticut towns I spent time in growing up when visiting my cousins. The pace seemed much slower and laid back in Southampton and Bridgehampton– we really enjoyed the peace and quiet we experienced in both towns. The blogger in me also couldn't get enough of all the beautiful homes and charming streets! Lots of great opportunities for pictures, especially downtown.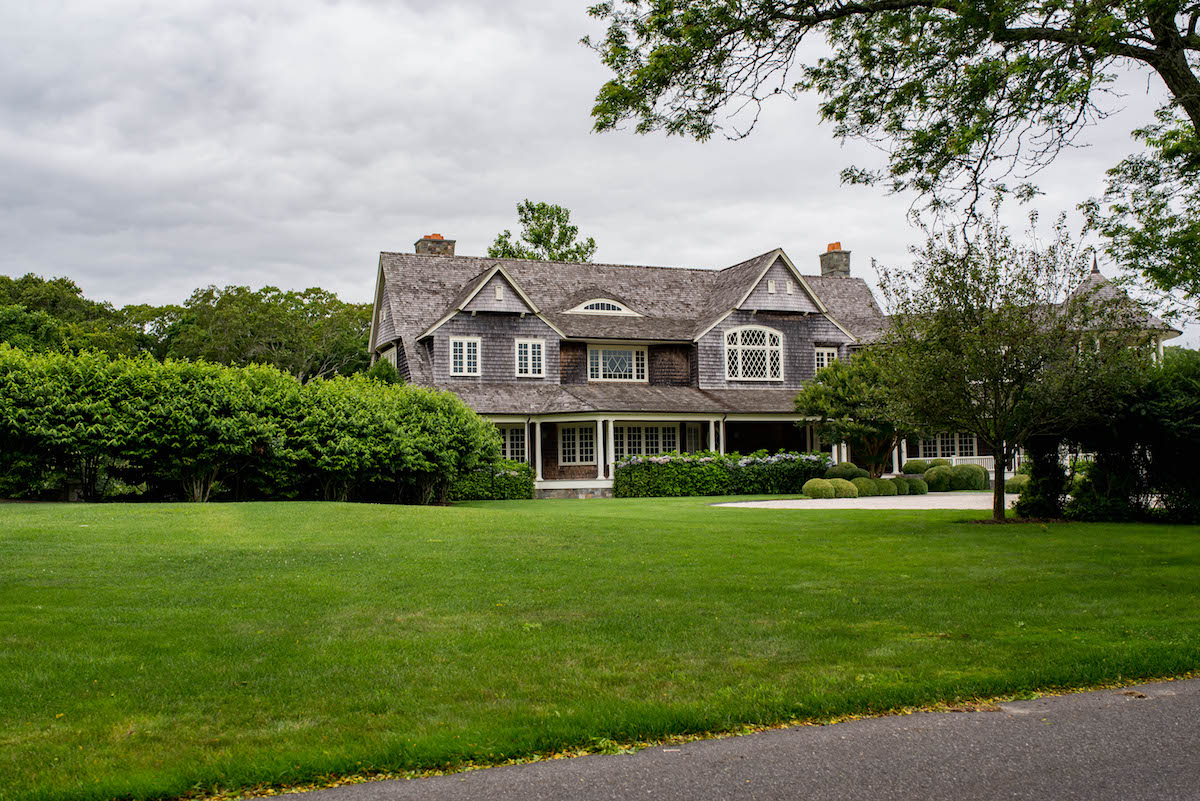 Would We Go Back?
Yes, absolutely. Southampton was much more our speed. We felt like we fit in and didn't feel like we had to impress or act a certain way like in Montauk. Next time we definitely would love to spend a few days in Southampton so we could explore downtown more, go to the beach and check out the neighboring towns. We didn't spend much time in Sag Harbor so I'd definitely like to make my way there as well.
- Katie