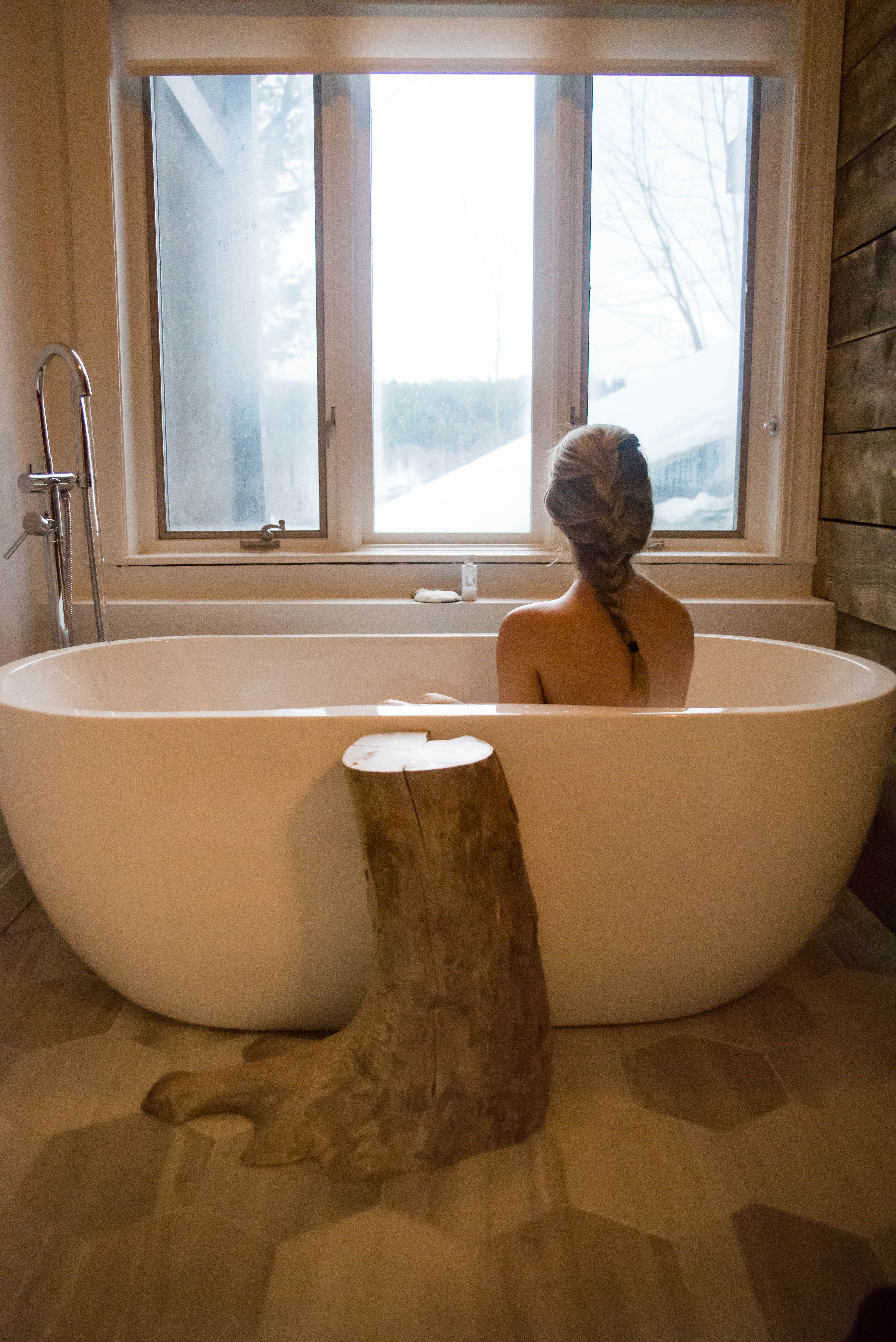 A few weeks ago I finally checked one of my 2017 travel goals off of my bucket list: VERMONT. The last time I was in the state was for summer camp– I was probably 11 and most definitely in the midst of my sassy years. My parents hauled me off to an all-girls camp on Lake Champlain where I spent 3 weeks kayaking, sailing and horseback riding. Those were the days right?
So while I've had my fair share of New England summer experiences, I had yet to see Vermont in its winter glory. We had originally planned a trip in January and unfortunately had to cancel it last minute due to a storm. I had resigned myself to thinking my dreams would have to wait another year, but after a little shuffling of schedules and a kind offer from my cousin to come with us and drive her car, we finally found ourselves in the quaint resort town of Stowe. After checking in at Field Guide Stowe we hit the slopes and breweries for one unforgettable weekend.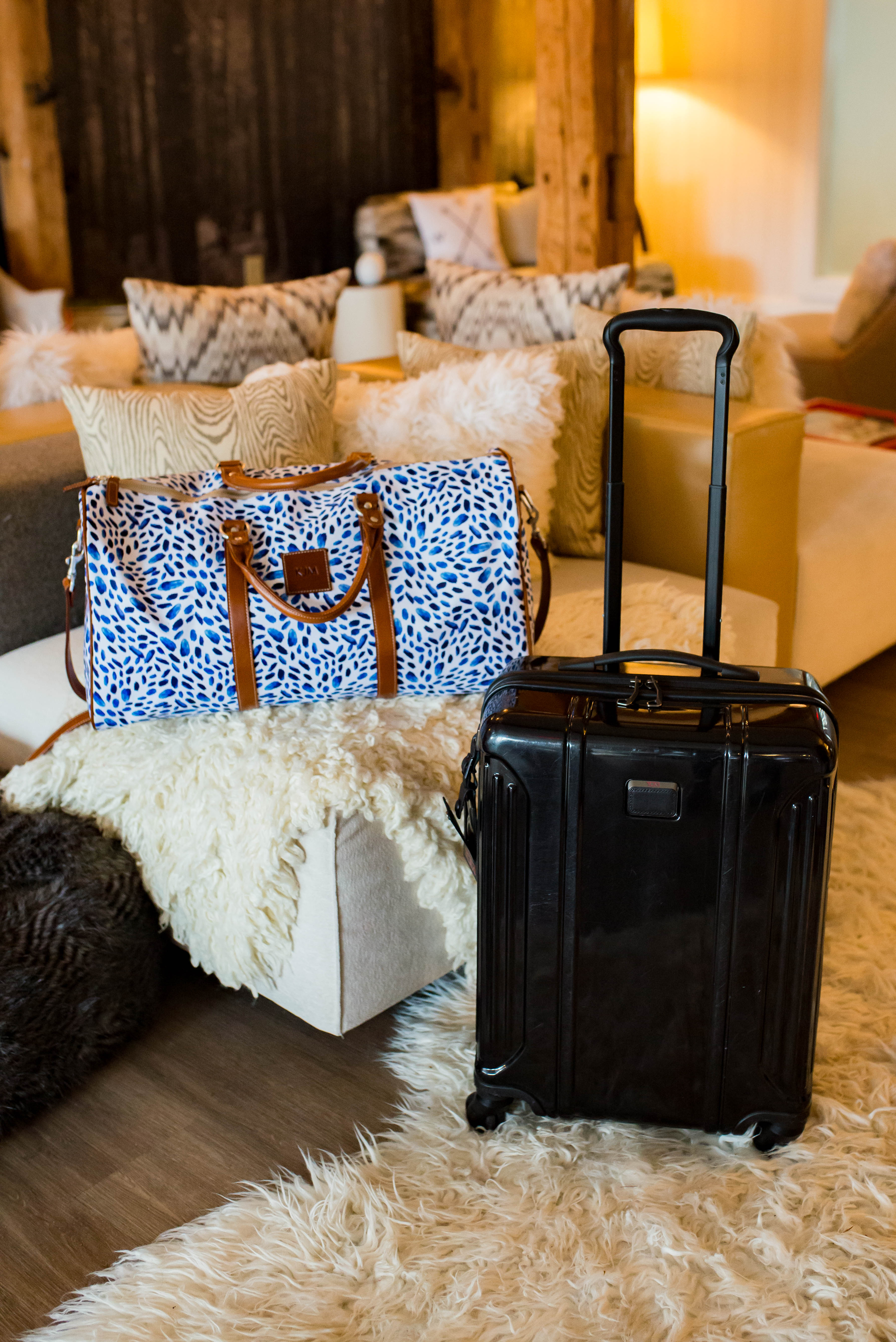 Weekender Duffel Bag | Wheeled Suitcase
No international suitcase needed for this trip! We kept it pretty low key and packed only essentials using our go-to rolling suitcase and my new weekender— perfect for holding all of our ski clothes!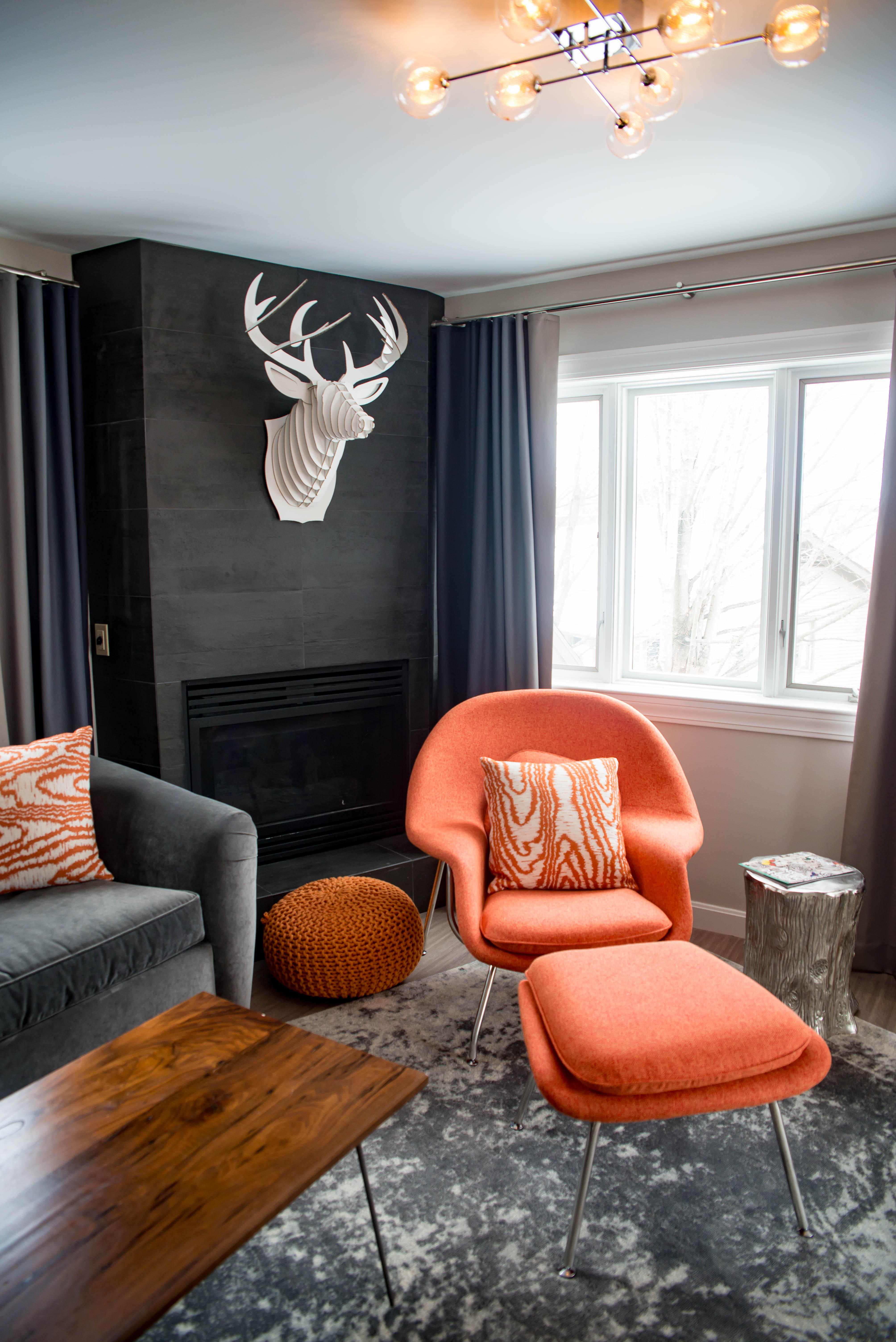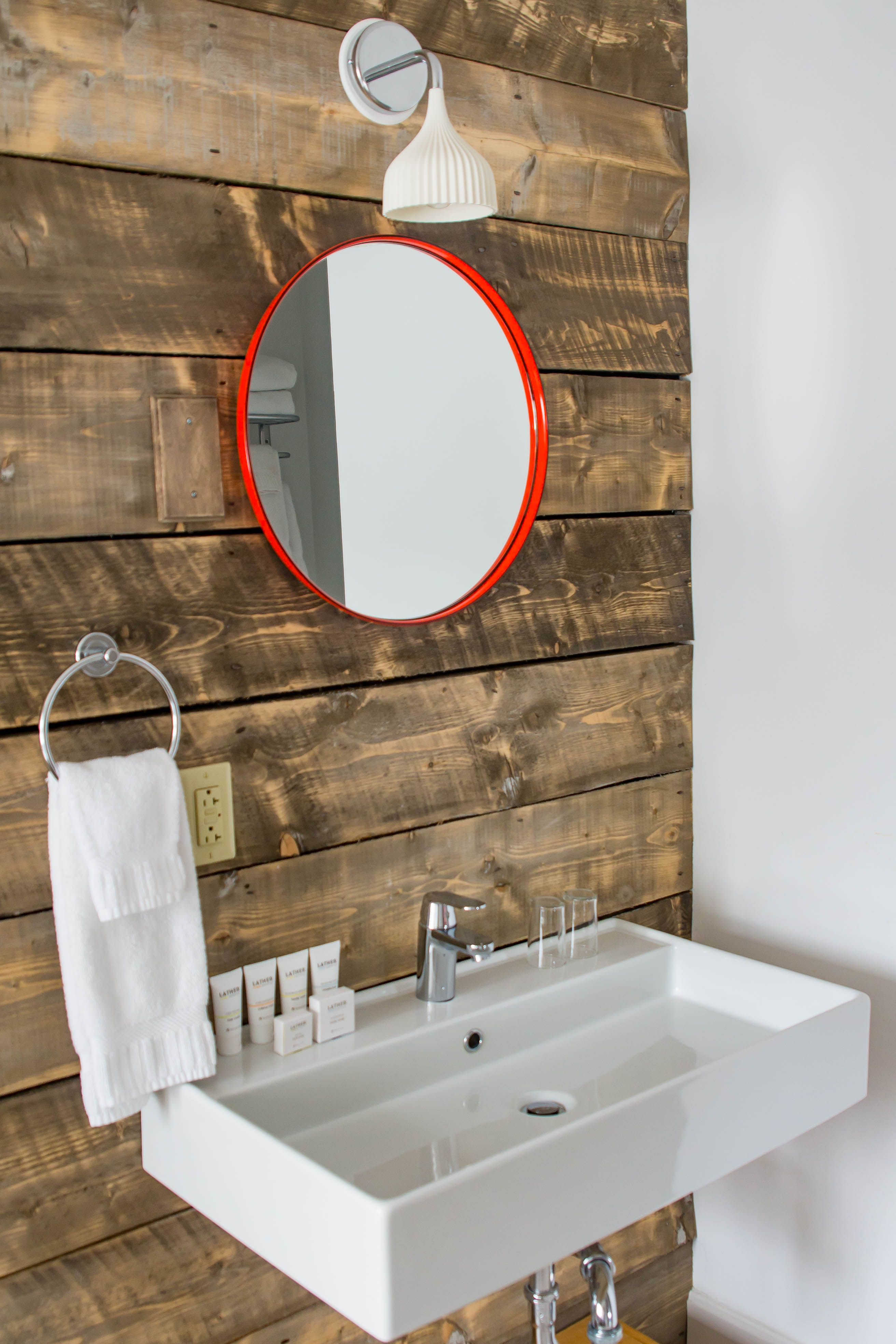 Stowe has its fair share of lodging options, but I highly doubt few come close to what we experienced at Field Guide Stowe. We stayed in a King Suite which featured the most luxurious (and large!) bathroom with a soaking tub, a king bedroom, separate living area (with a pull-out couch), gas fireplace and a deck. It was the perfect place to come back to after a day of skiing– I could've moved in! I couldn't get enough of all the thoughtfulness put into the room and its decor. We even had a cute little breakfast delivered in a basket to our door every morning!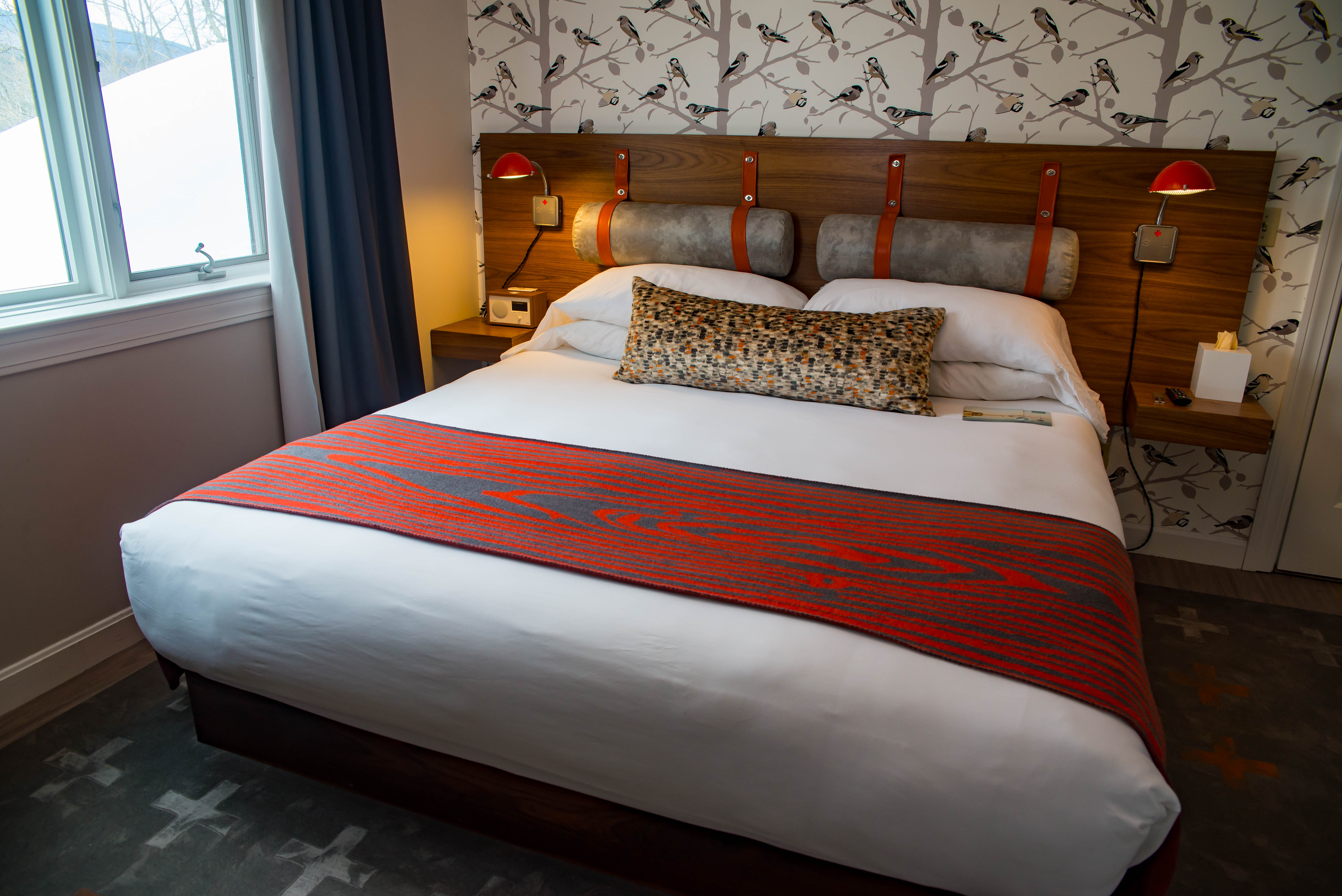 Field Guide Stowe is now the third Lark Hotels property I've had the pleasure of staying at and do you want to know one thing I'm always impressed by? The linens! Lark Hotels beds are so comfortable. It's like sleeping on a cloud! By the end of each day we were exhausted and I can't tell you how good it felt climbing into this bed.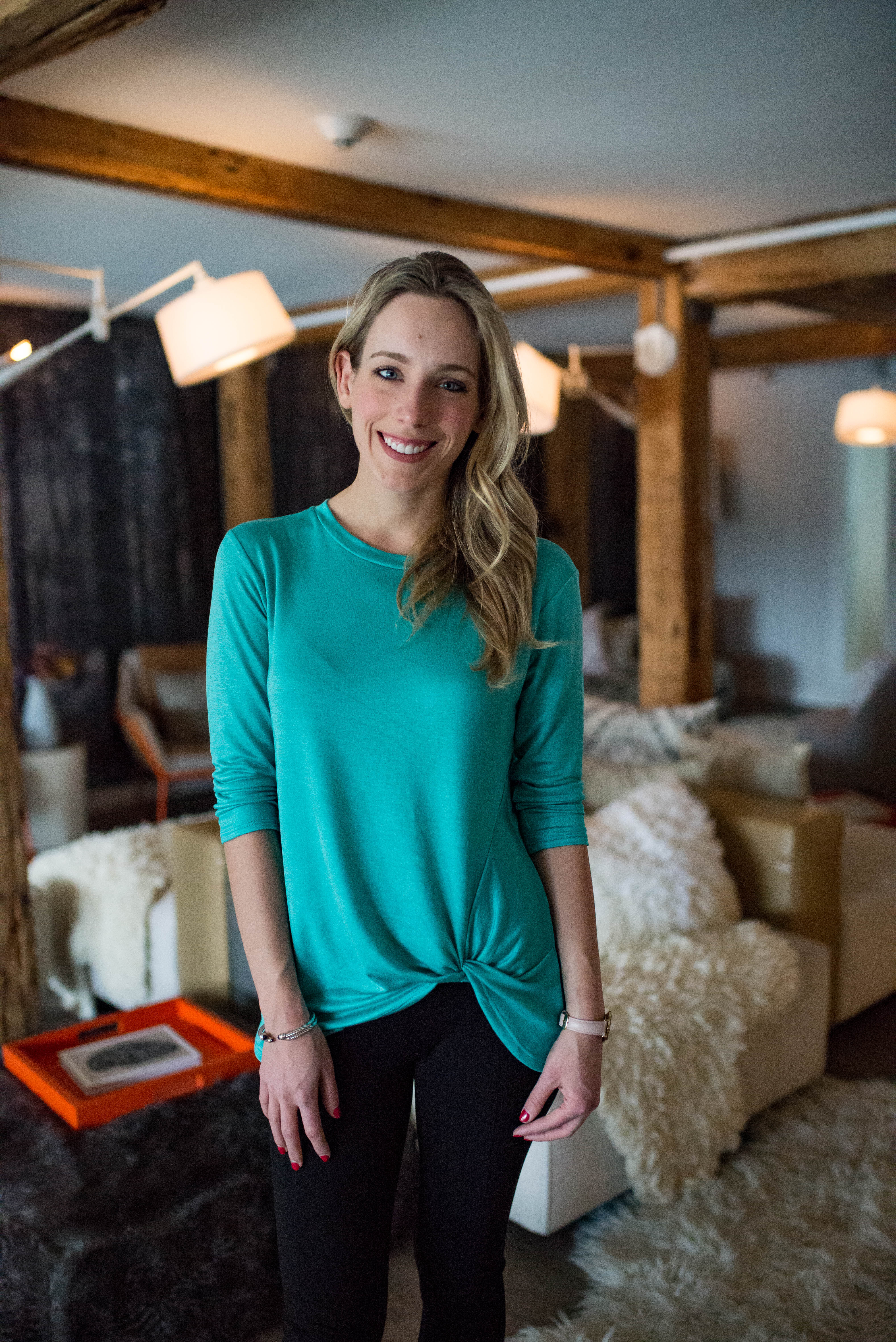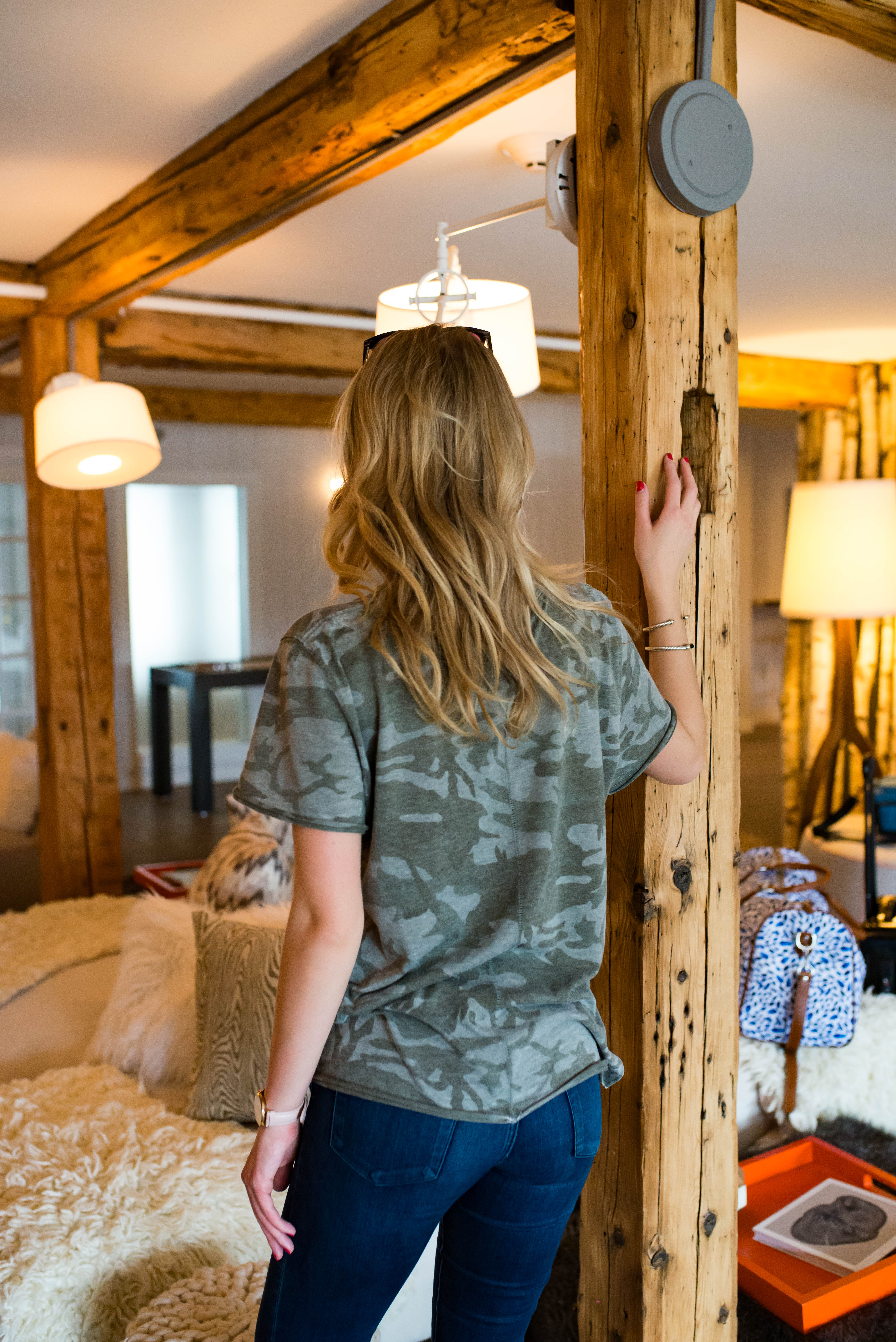 Twist Hem Sweatshirt (available in a ton of colors!) | Leggings | Camo T-Shirt | Skinny Jeans | Watch
Since the goal of this trip was just to unwind, I packed some of my fave basics like this twist hem sweatshirt and a cotton camo t-shirt.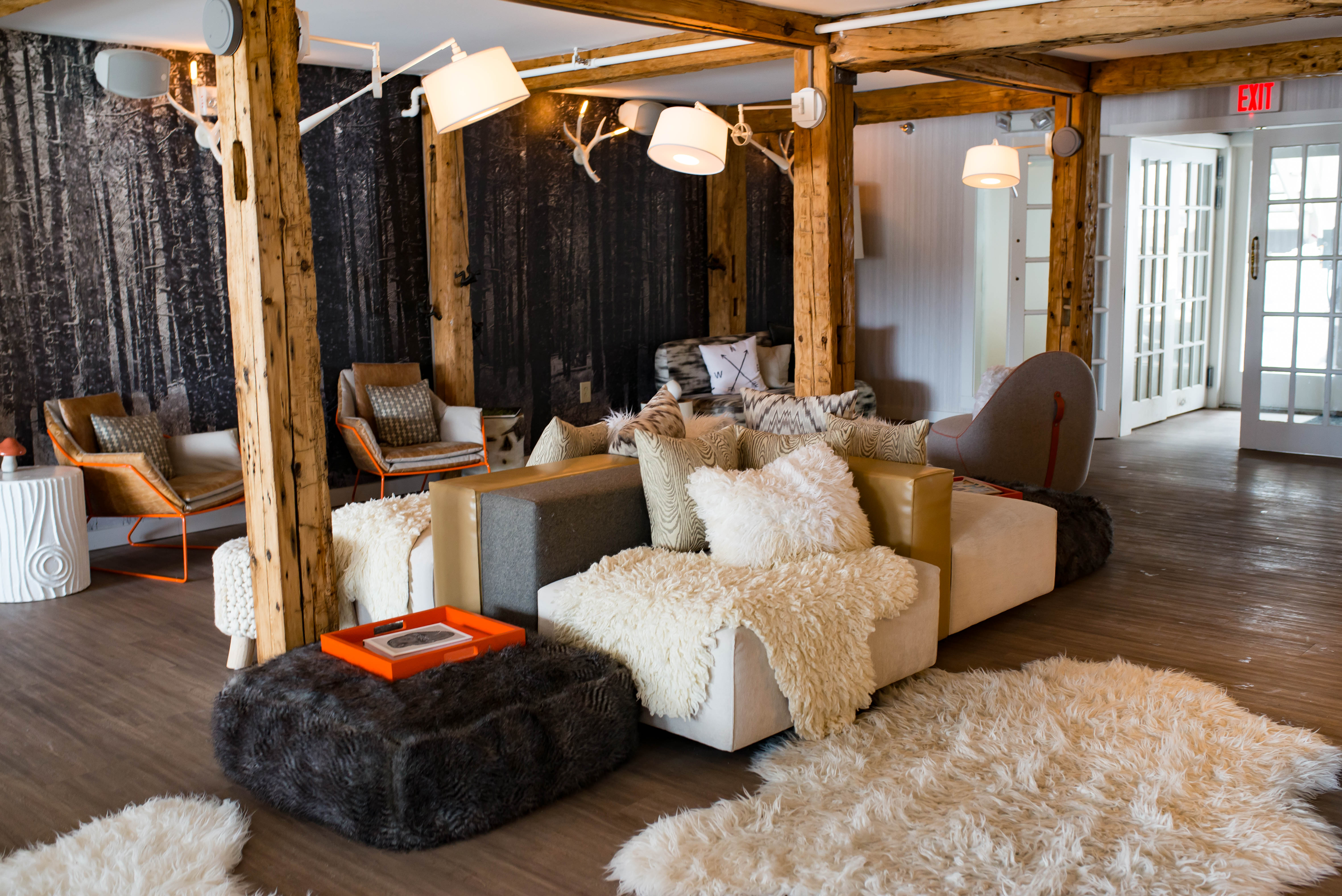 I can't put into words just how special this boutique hotel is– so much must have gone into the decorating process. No detail was missed from the plush pillows in the the lobby, to the exposed wooden beams and fuzzy throw rugs. Field Guide Stowe is the epitome of mountain-chic. You definitely won't feel like you're roughing it if you choose to stay here. Other aspects of note include Picnic Social— a modern small-plates restaurant located right off the hotel's lobby. During the summer there is also a heated outdoor pool guests can enjoy!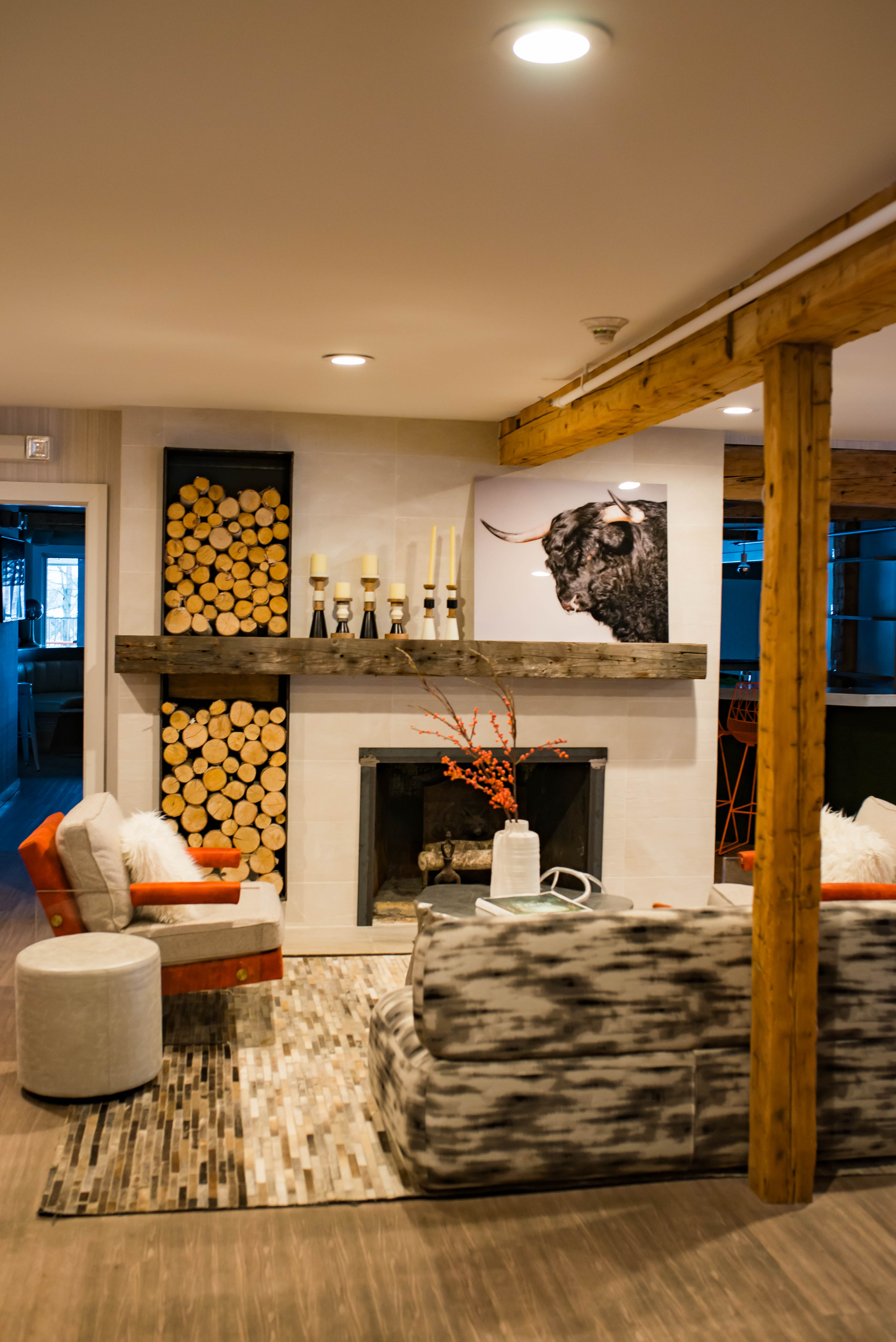 Not only is Field Guide Stowe beautiful and luxe, but it's in the perfect location in the heart of Stowe. Exploring the town was important to us, and thanks to an iPad we were handed at check-in (fully loaded with info on what to do in Stowe) were were able to make a quick list of every restaurant, brewery and site we wanted to visit in a quick two day trip. The hotel's central location made getting everywhere incredibly easy.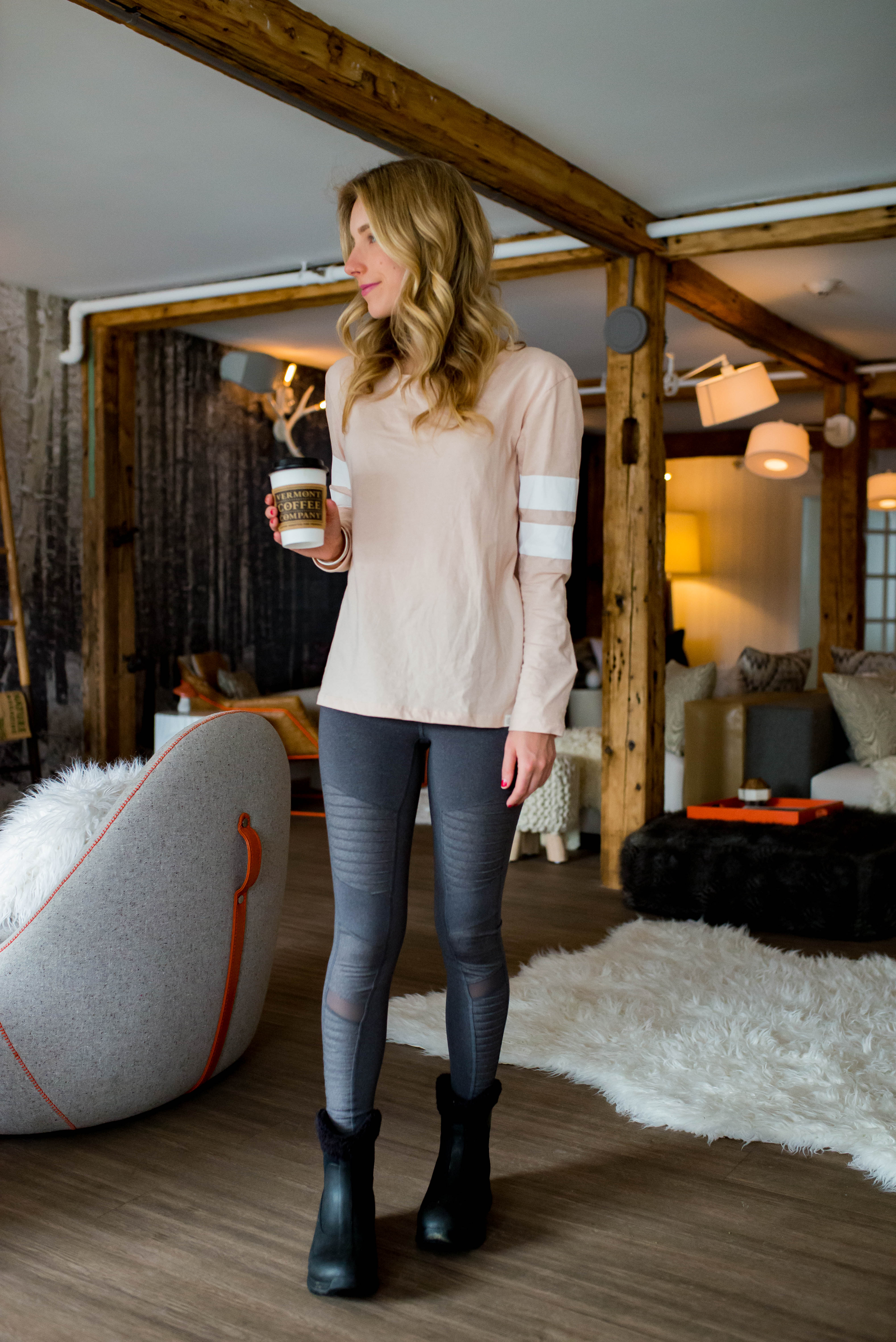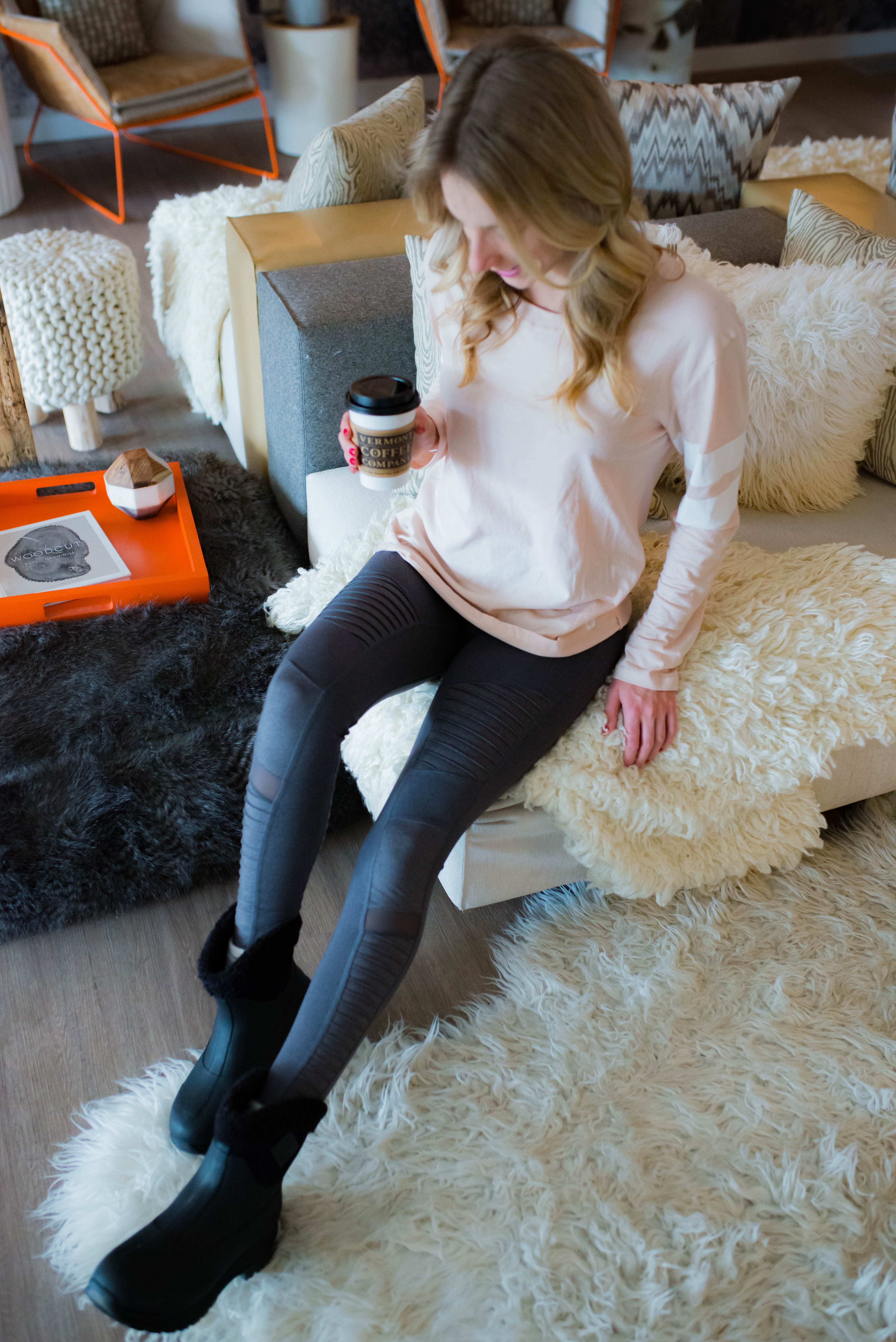 Moto Leggings | Varsity T-Shirt
Unlimited Vermont Coffee Company coffee in the lobby? Yes, please!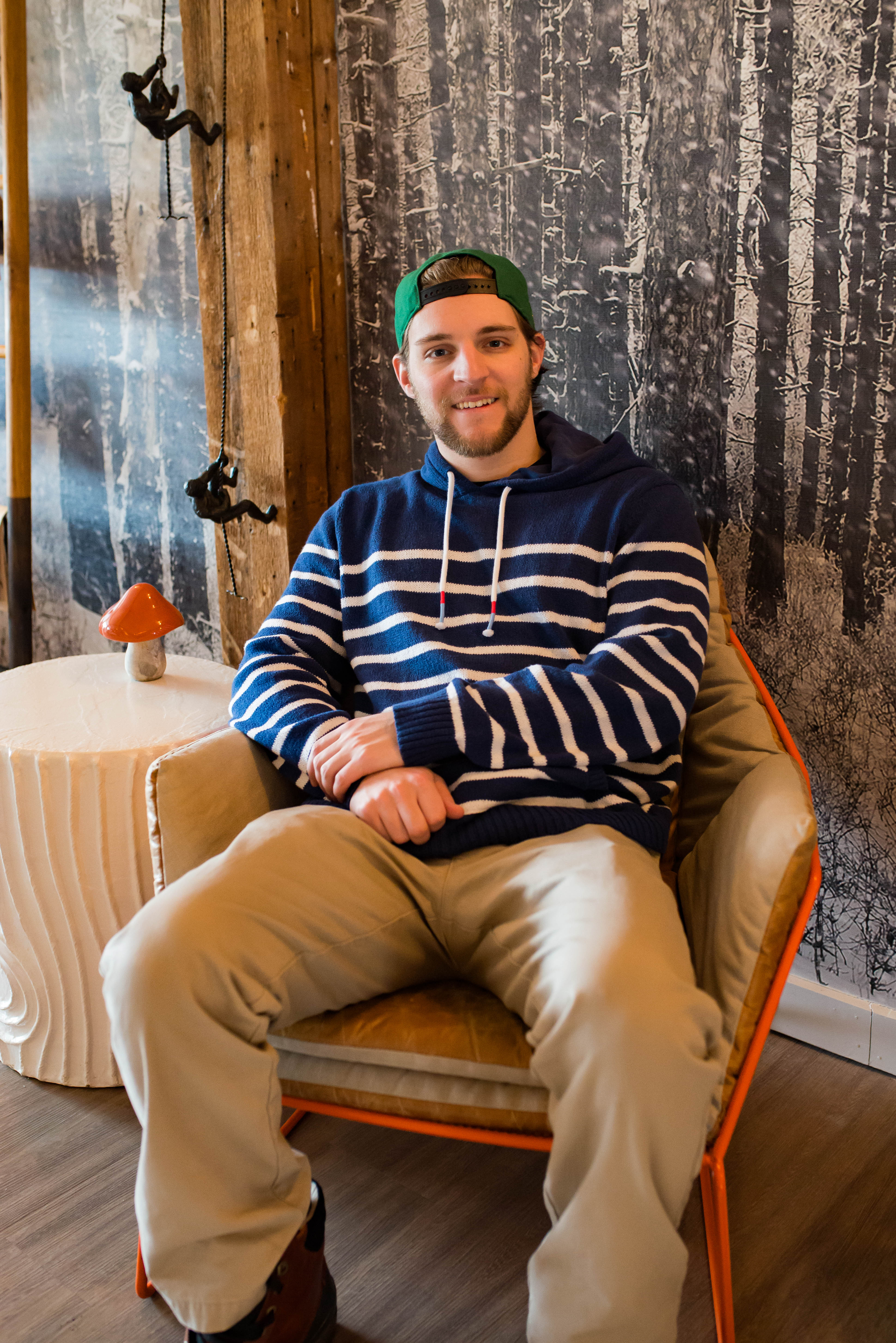 He certainly looks like he fits in here, huh?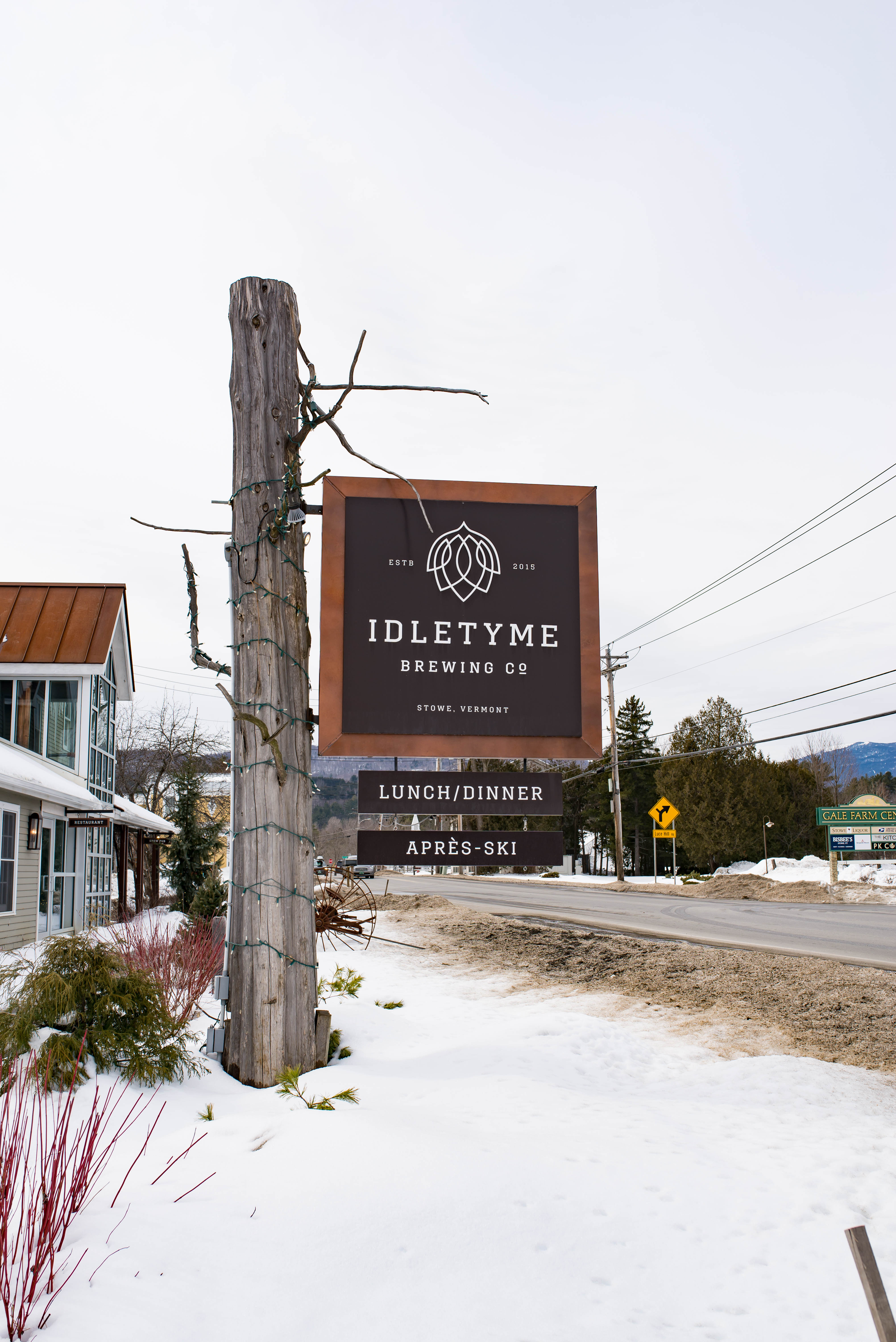 One of our favorite meals was at Idletyme Brewing Co. We all ordered a beer flight and shared a bunch of appetizers. YUM.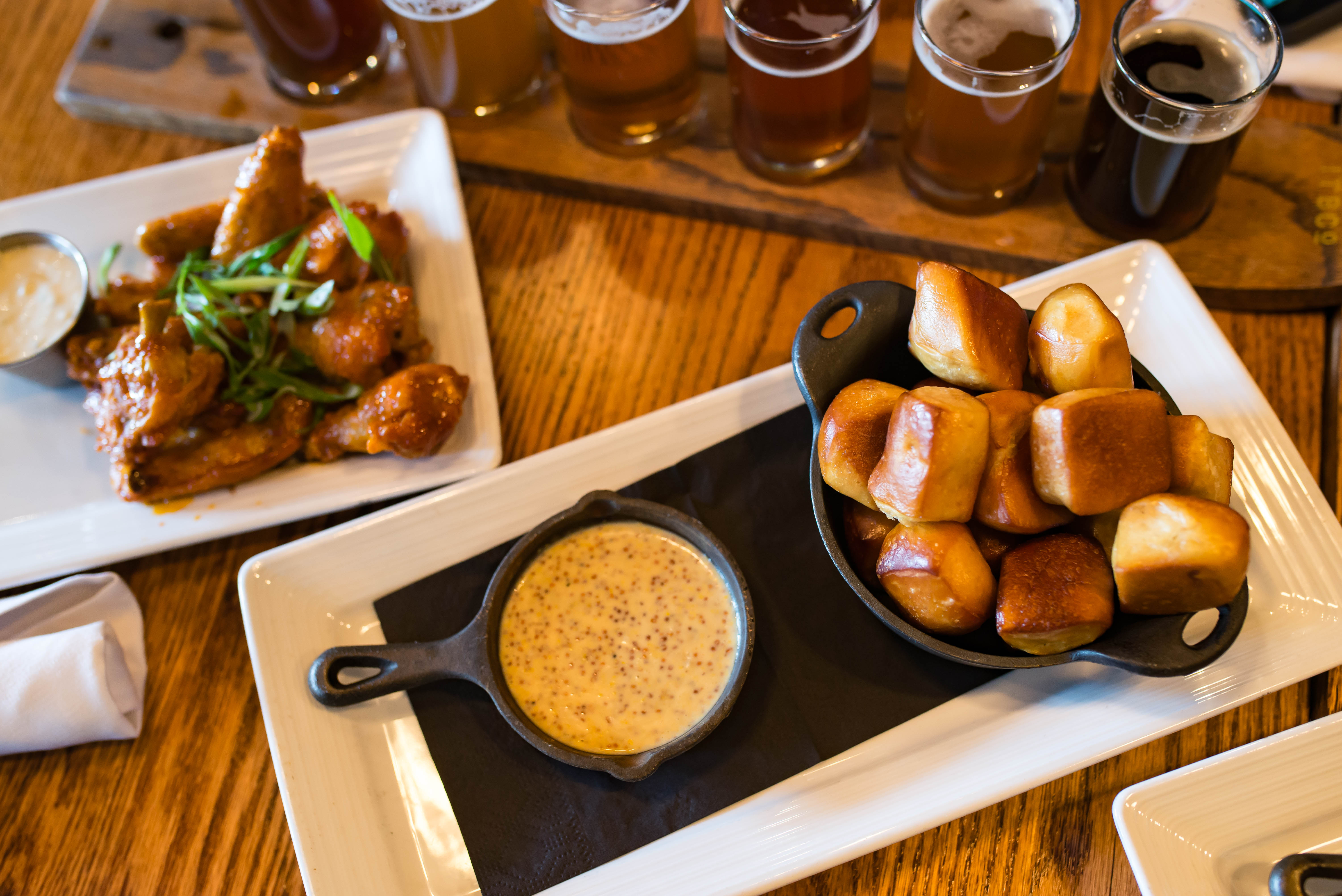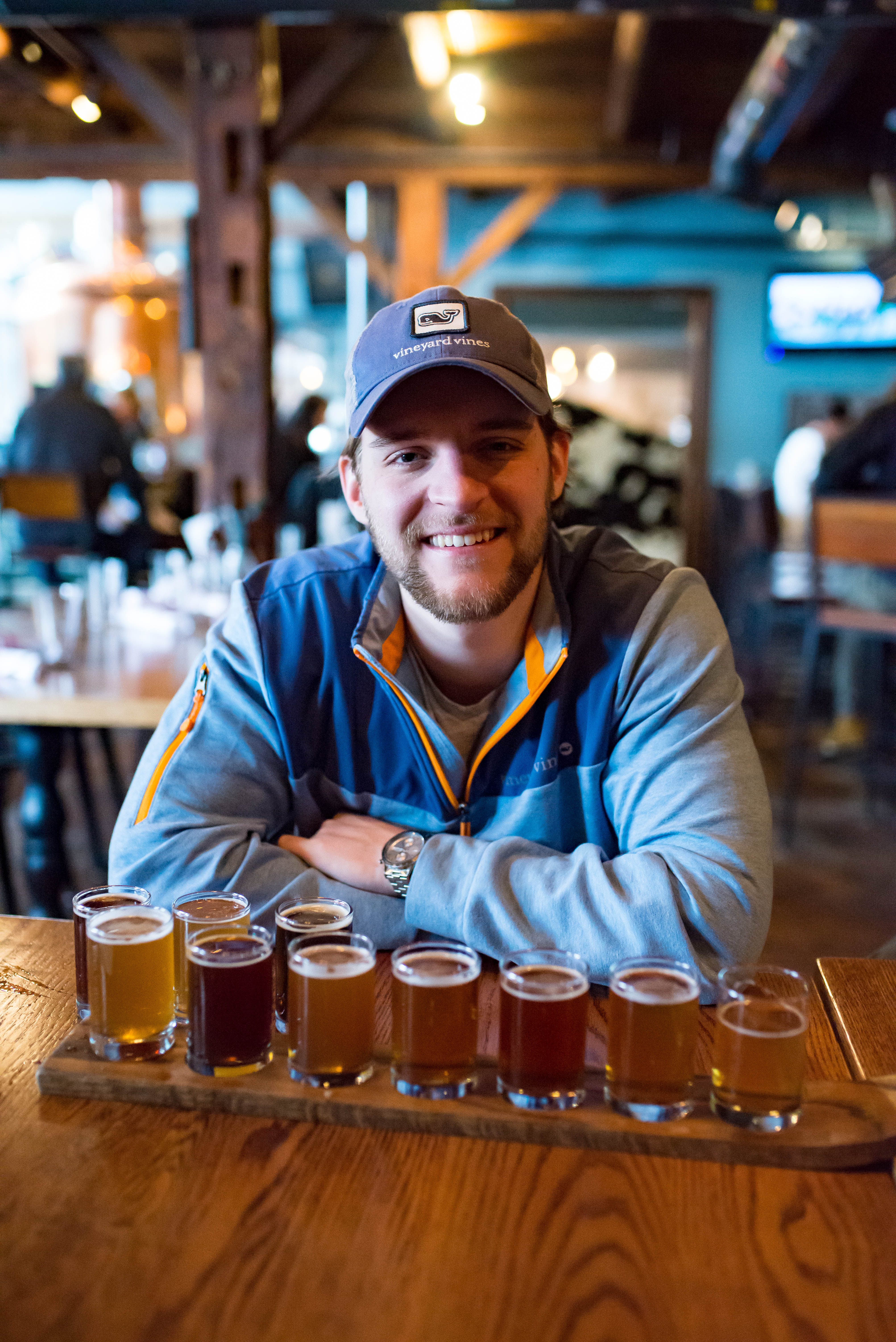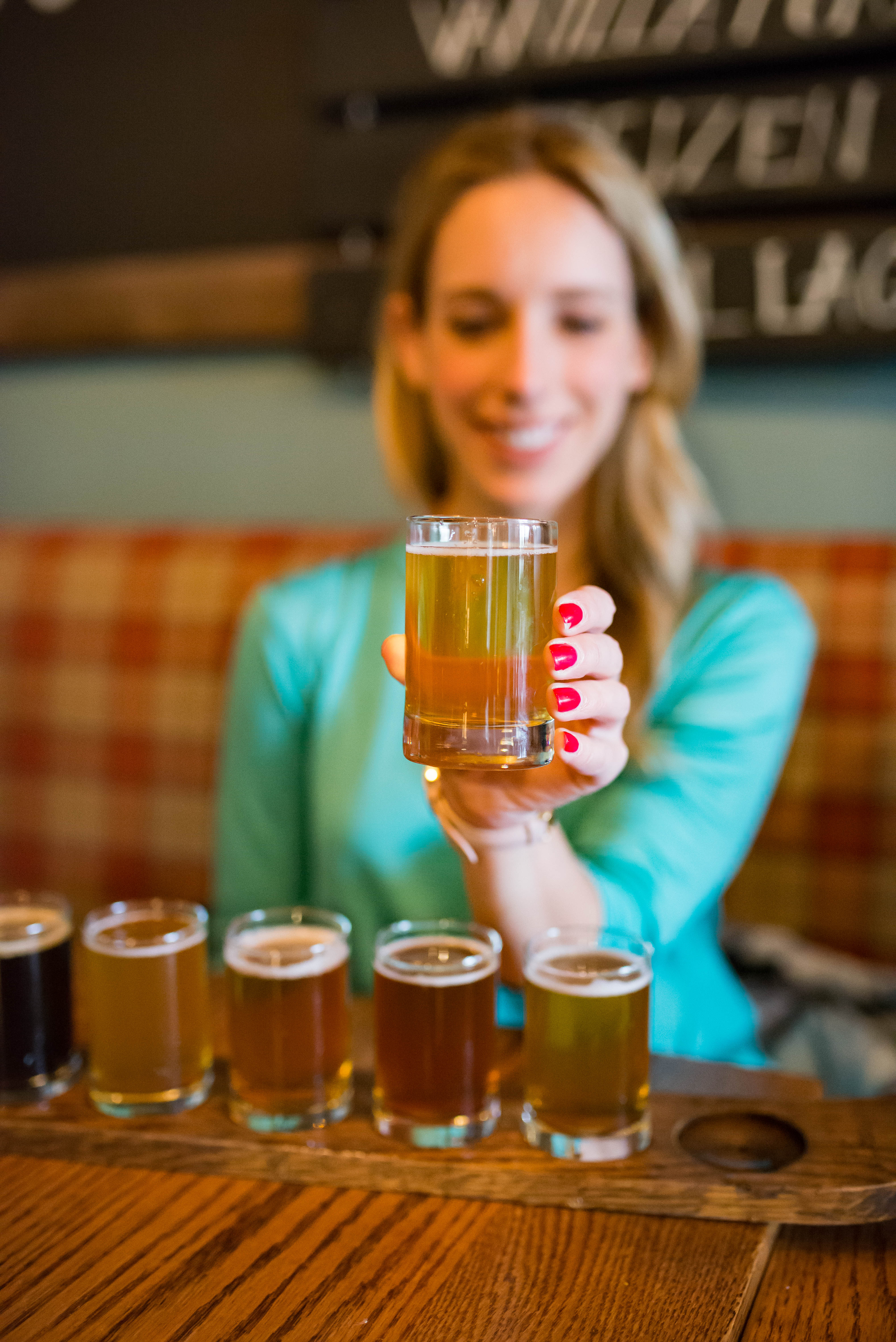 So tell me: after seeing these photos are you not lusting for a trip to Vermont? Something about the mountains is so calming to me. I love to fresh air and the feeling of detachment from the hustle of New York. We loved our visit and couldn't recommend Field Guide Stowe enough. I'm already dreaming about taking a trip back in the fall to see the colorful foliage…
Curious what else we did? Here's some of the other restaurants and places we visited during our two day trip. 
Von Trapp Brewery— Remember the Sound of Music? Well the Von Trapp has their own Austra-esque brewery, restaurant and lodge right in Stowe! We stopped in for a beer and a few bites and weren't disappointed.
Cold Hollow Cider Mill— You need to hit this up for cider donuts and souvenirs!
PK Coffee— Maple Lattes. Need I say more?
The Kitchen— After a day on the slopes, this is the perfect little cafe to pick up sandwiches.
Prohibition Pig— We had such a gluttonous dinner here of pulled pork sandwiches, mac and cheese and hush puppies. #noregrets
- Katie