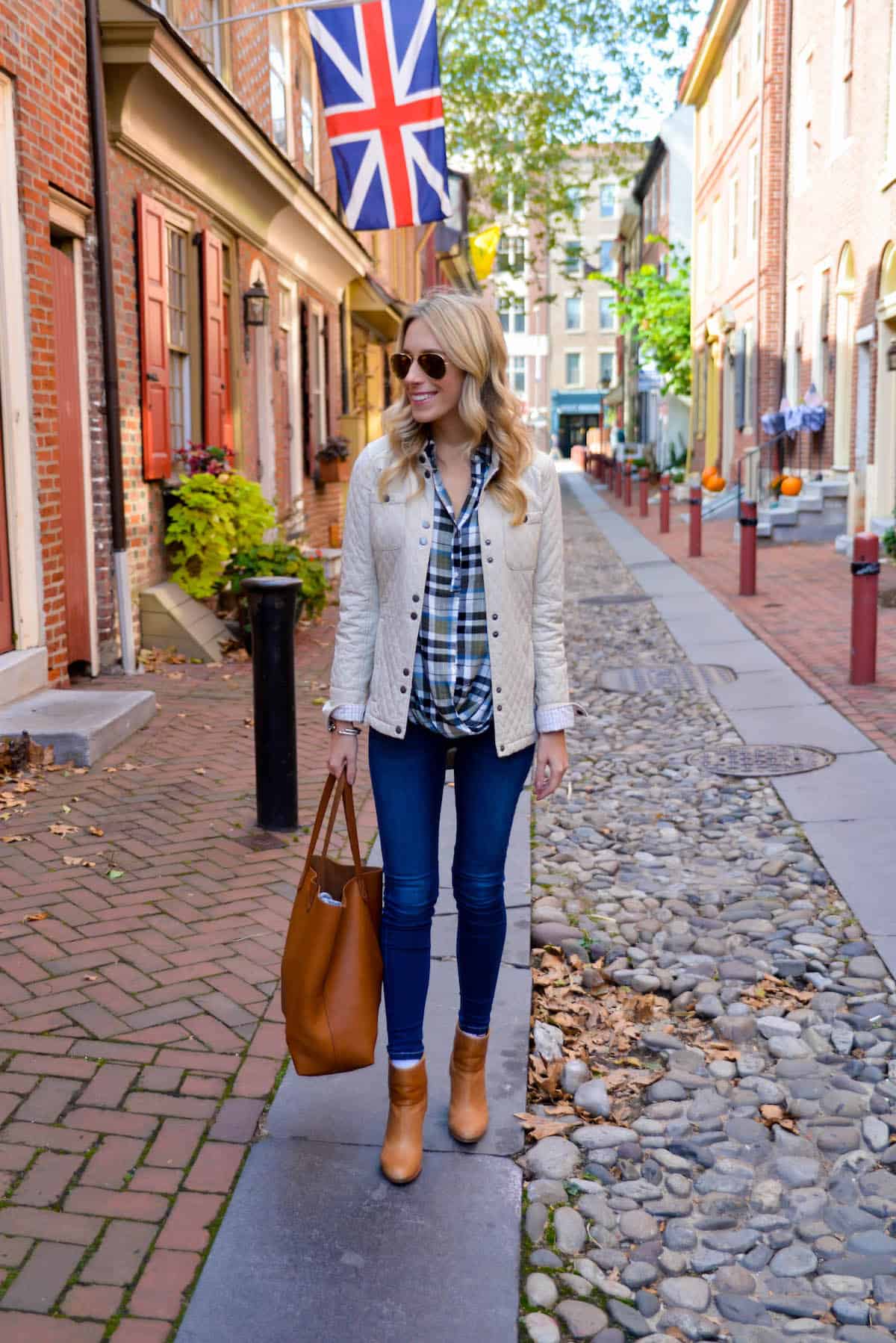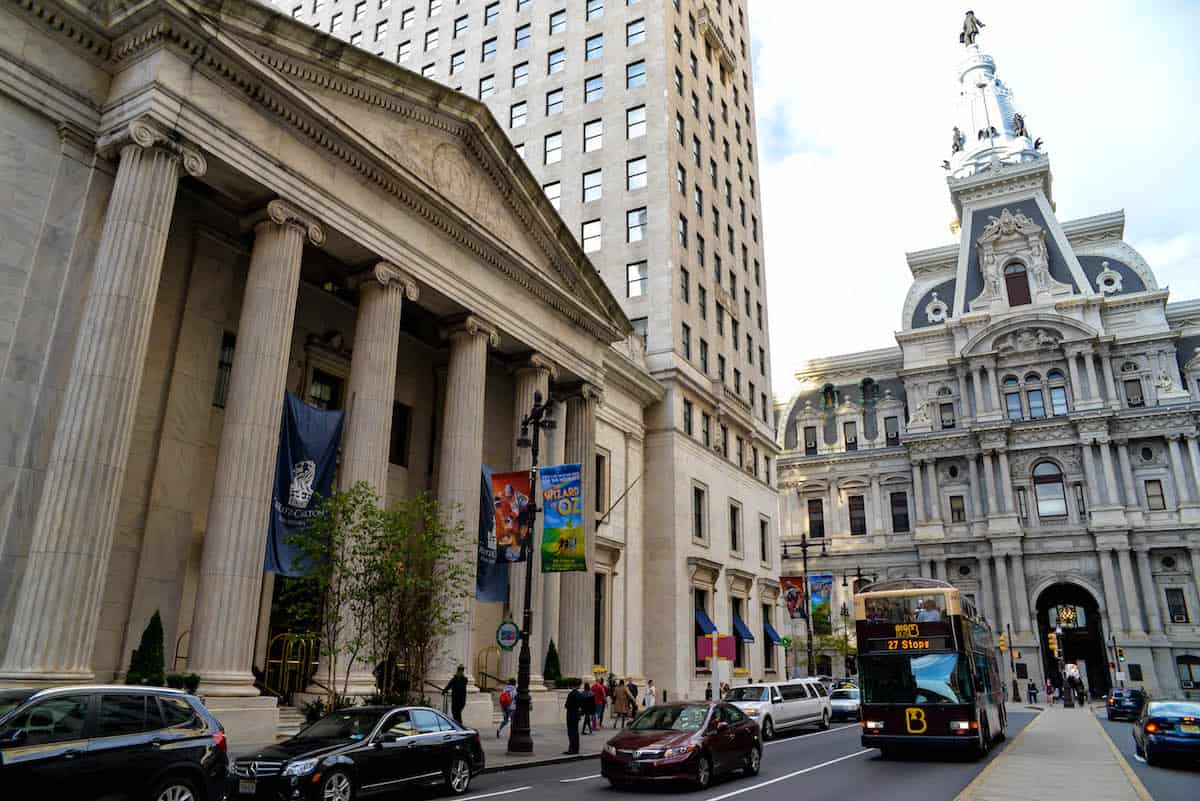 Growing up in eastern Pennsylvania, I spent a lot of time in Philadelphia. Many of my childhood weekends were spent at the Franklin Institute or the Philadelphia Art Museum and every holiday season it was tradition to see the Pennsylvania Ballet's performance of the Nutcracker. Now that I live in New York I don't visit as much as I like now, but luckily my grandparents still live in the area so I have one last local connection to the city.
Over the weekend Nick and I had the pleasure of experiencing the newly renovated Ritz-Carlton, Philadelphia. While this trip was part fun for us, I also strategically planned it to line up with my Pop-Pop's birthday! Coordinating with my grandma, we were able to totally surprise him on Saturday night at the hotel. My Pop just thought they were coming to the Ritz-Carlton for dinner and had no idea Nick and I were in town. Seeing his reaction was a special moment I'll always remember!  🙂
Click through for details on what we did and my thoughts on the hotel!
Shop My Looks!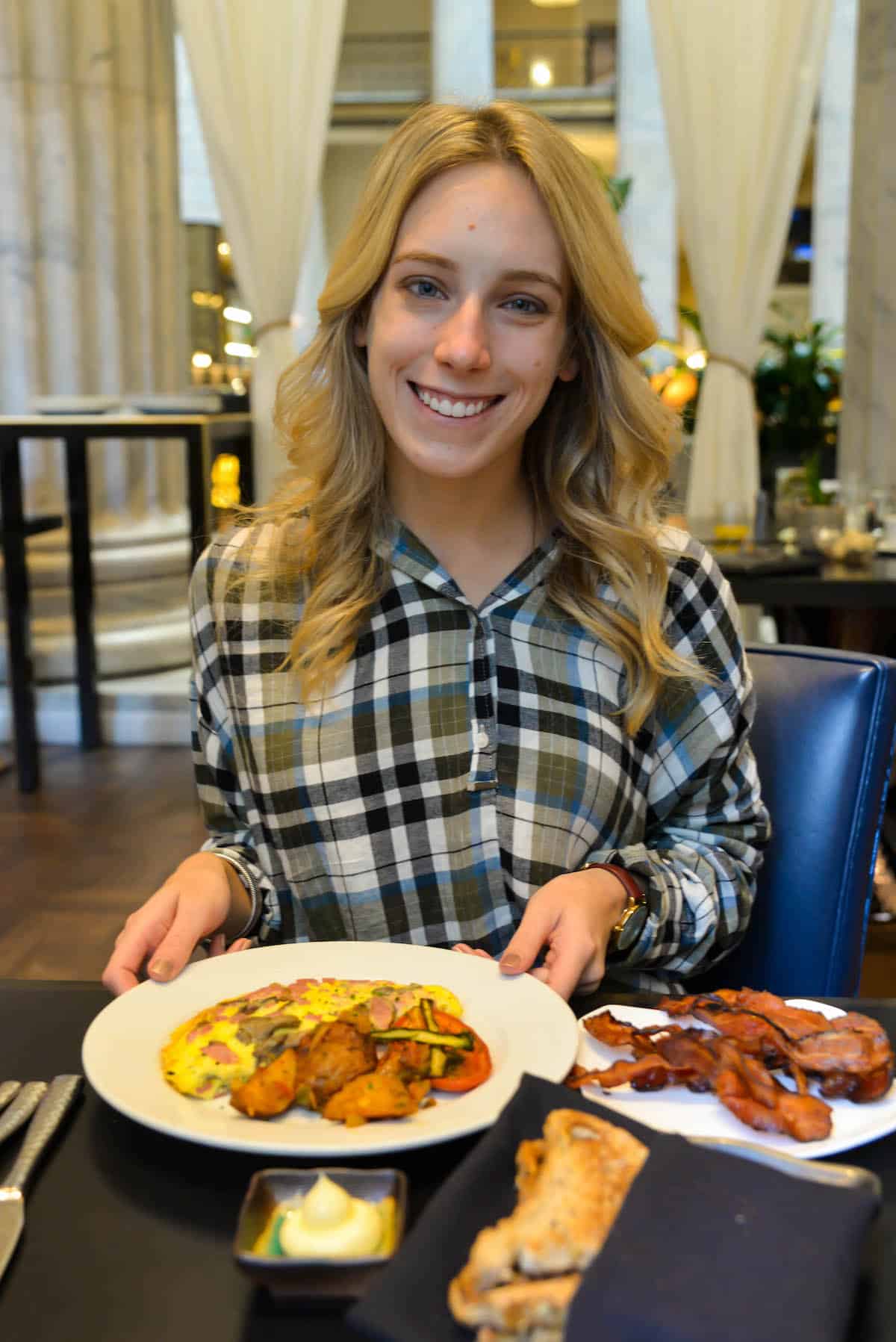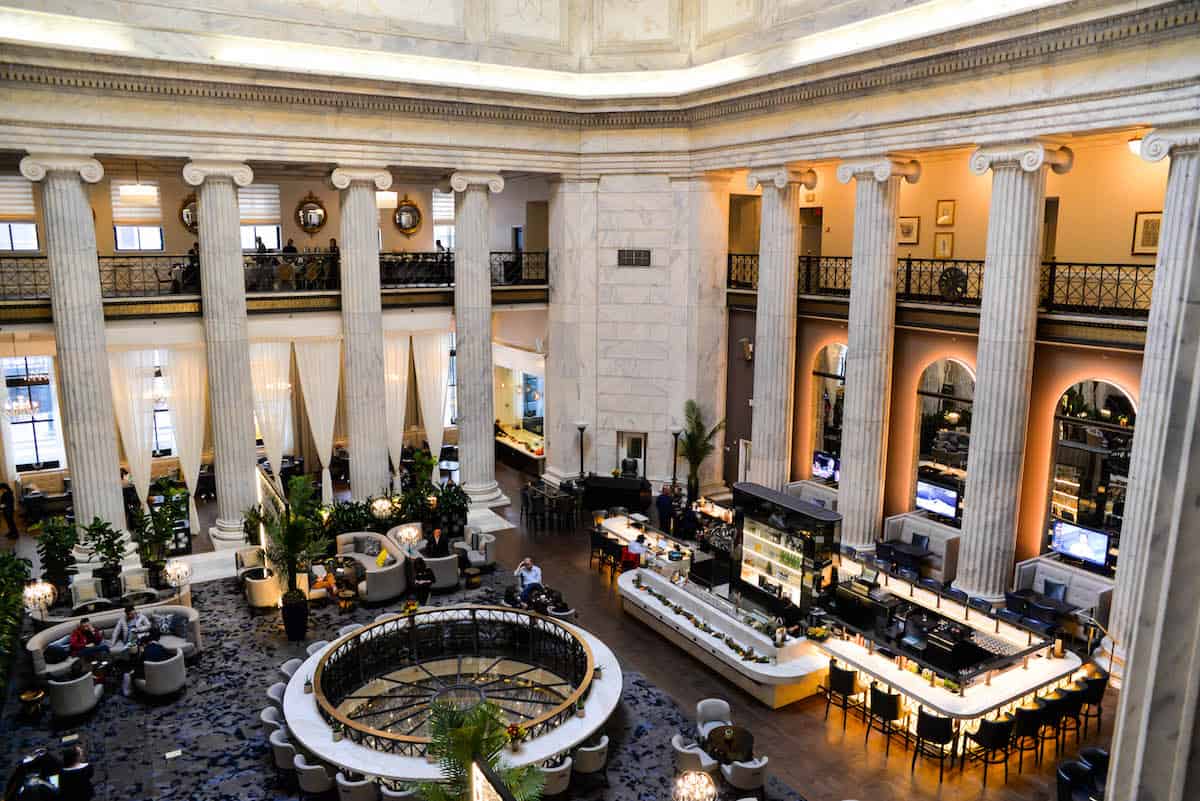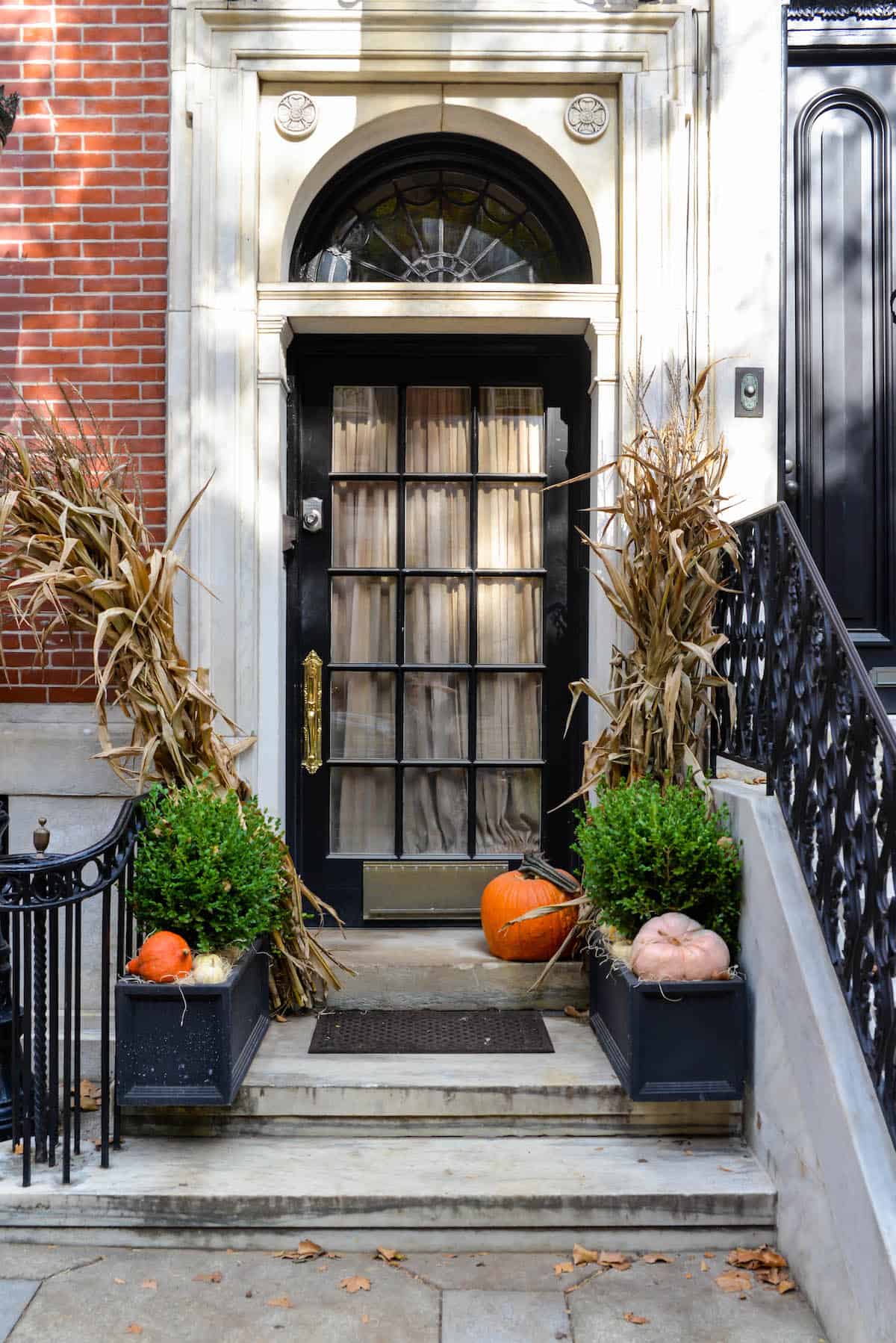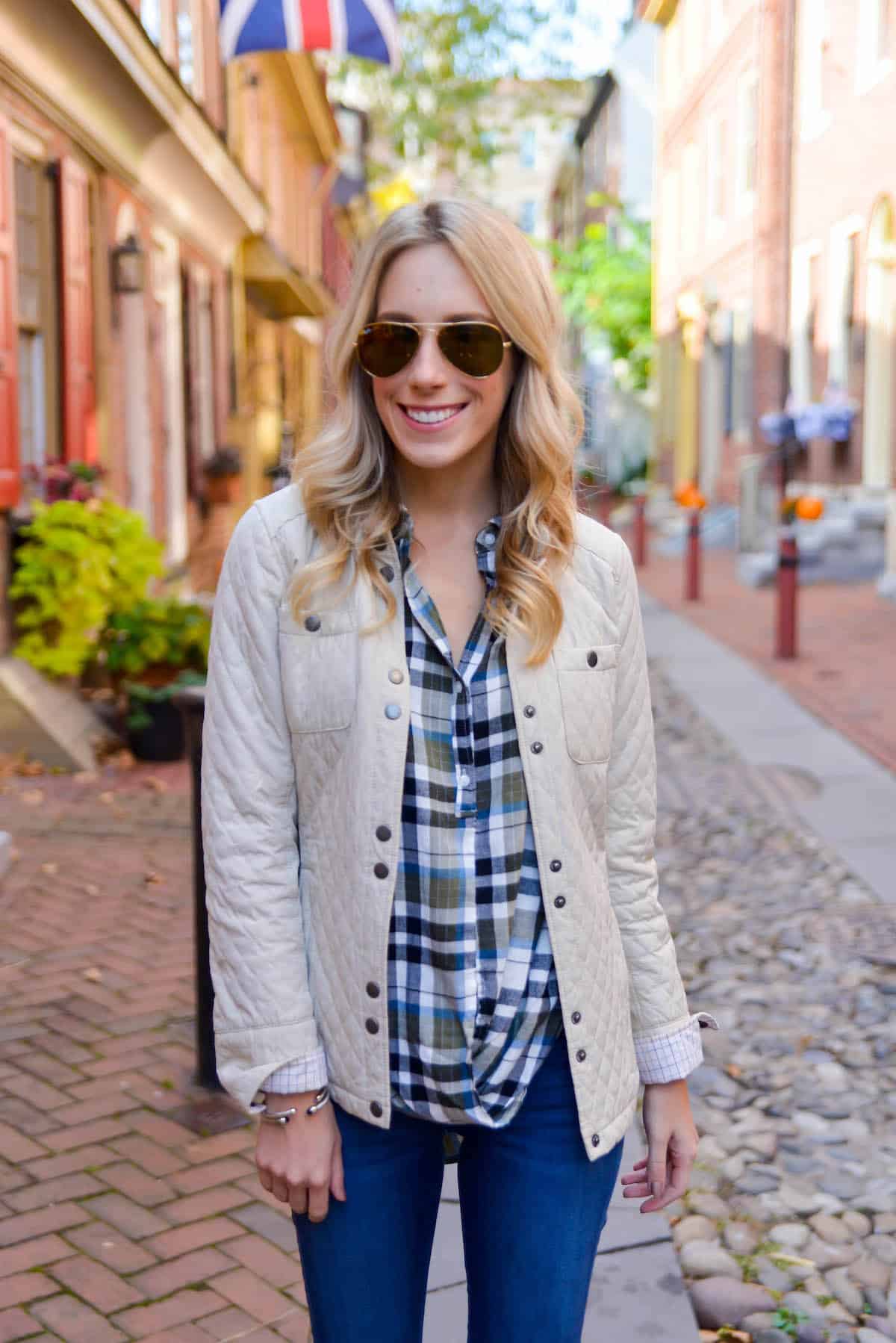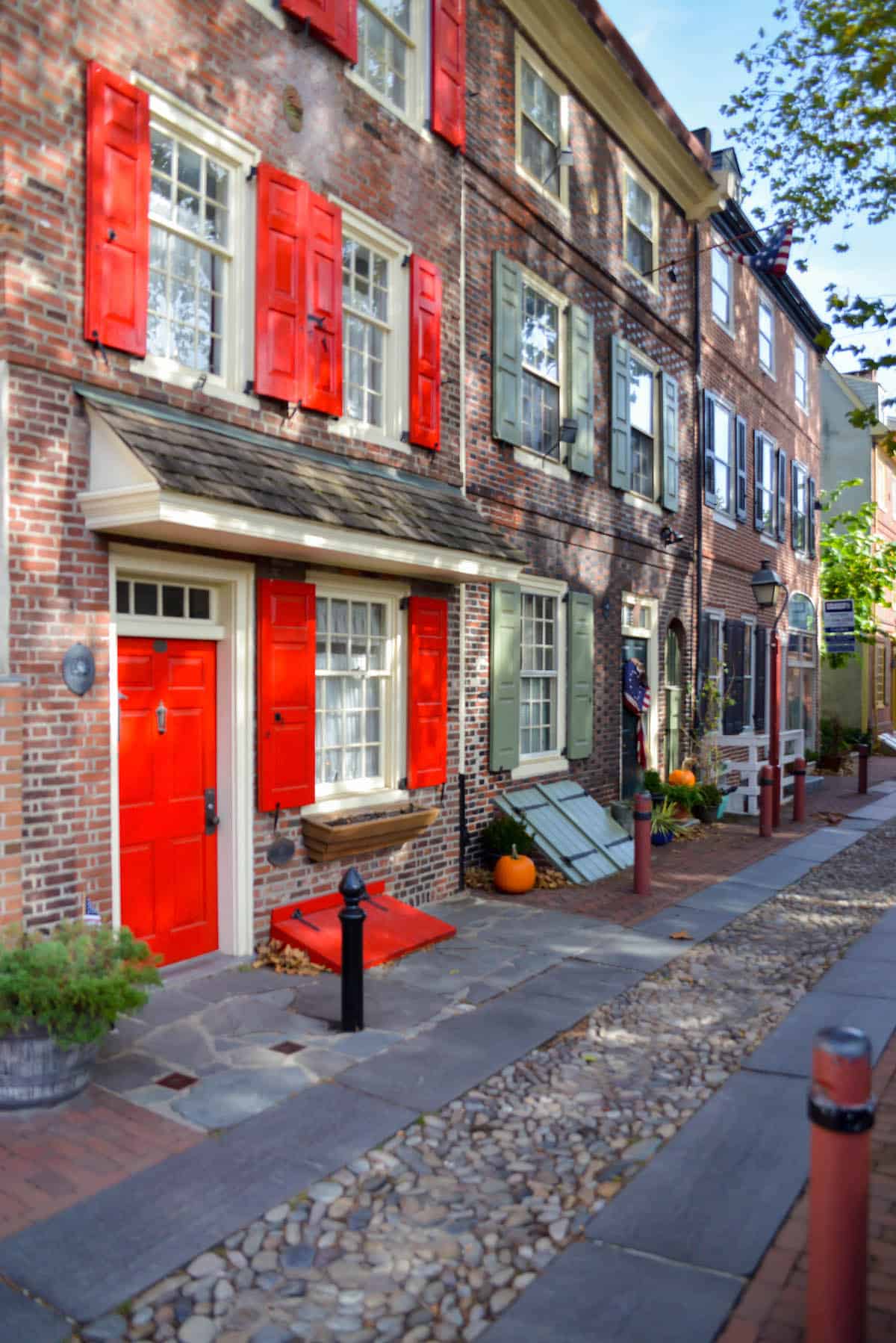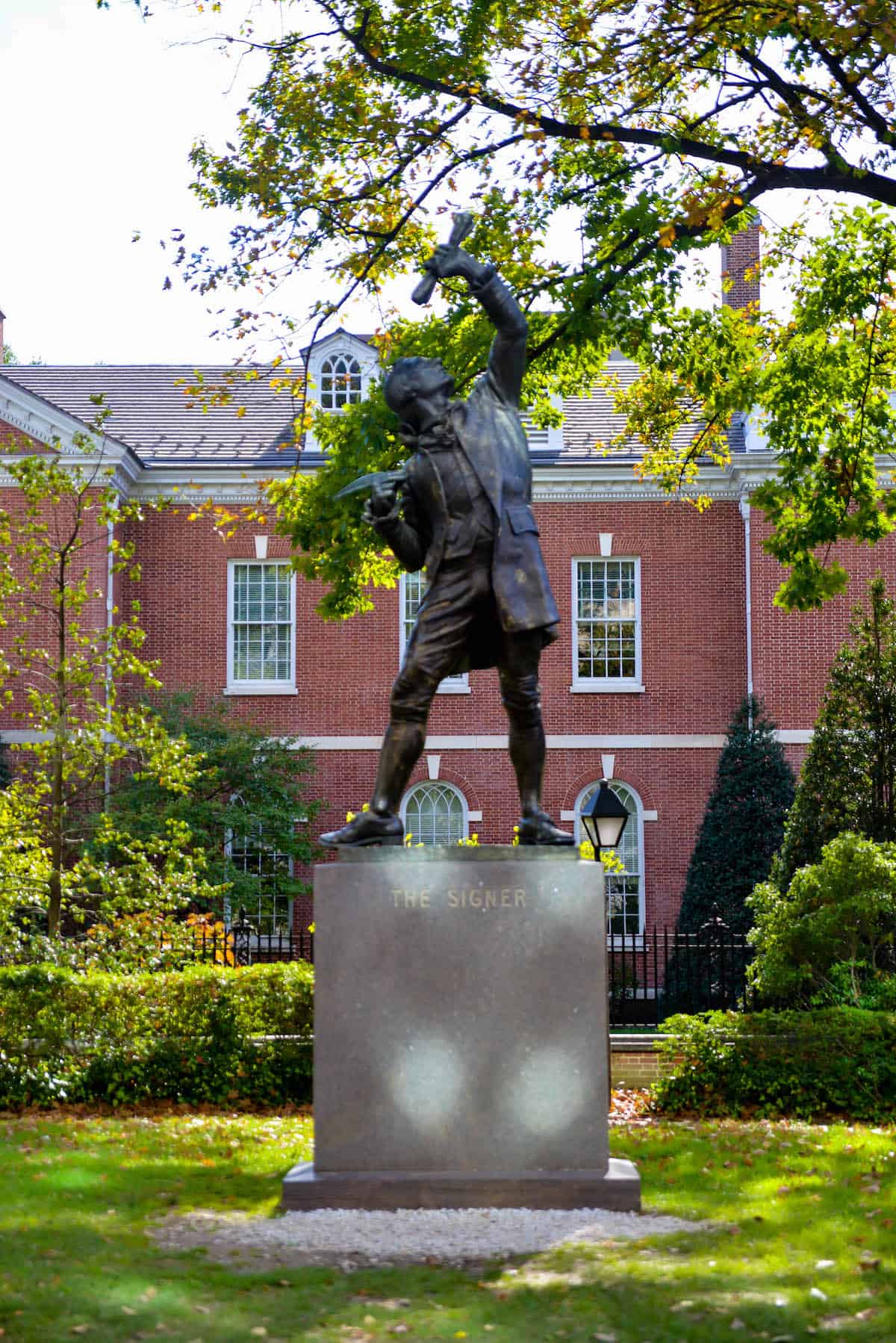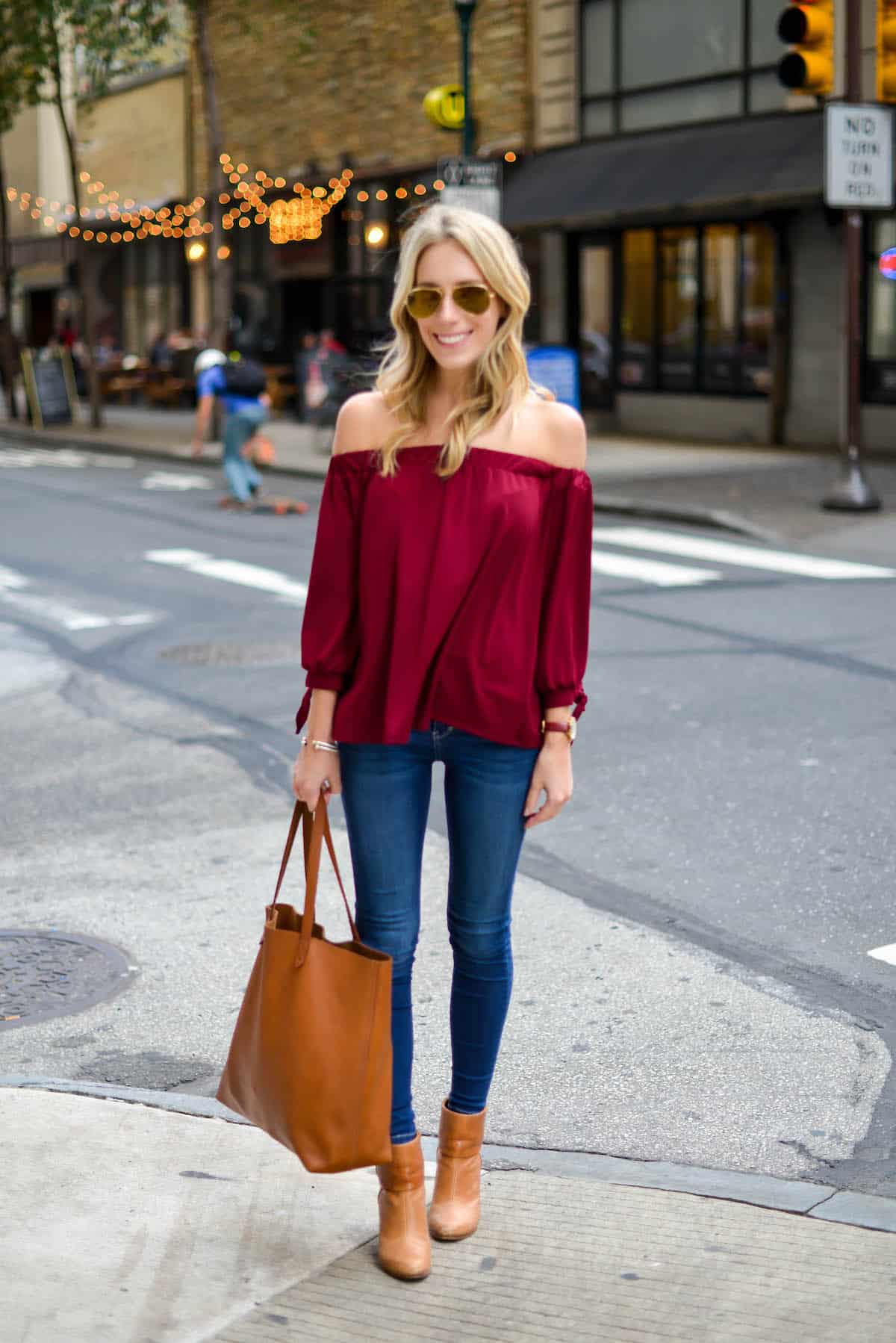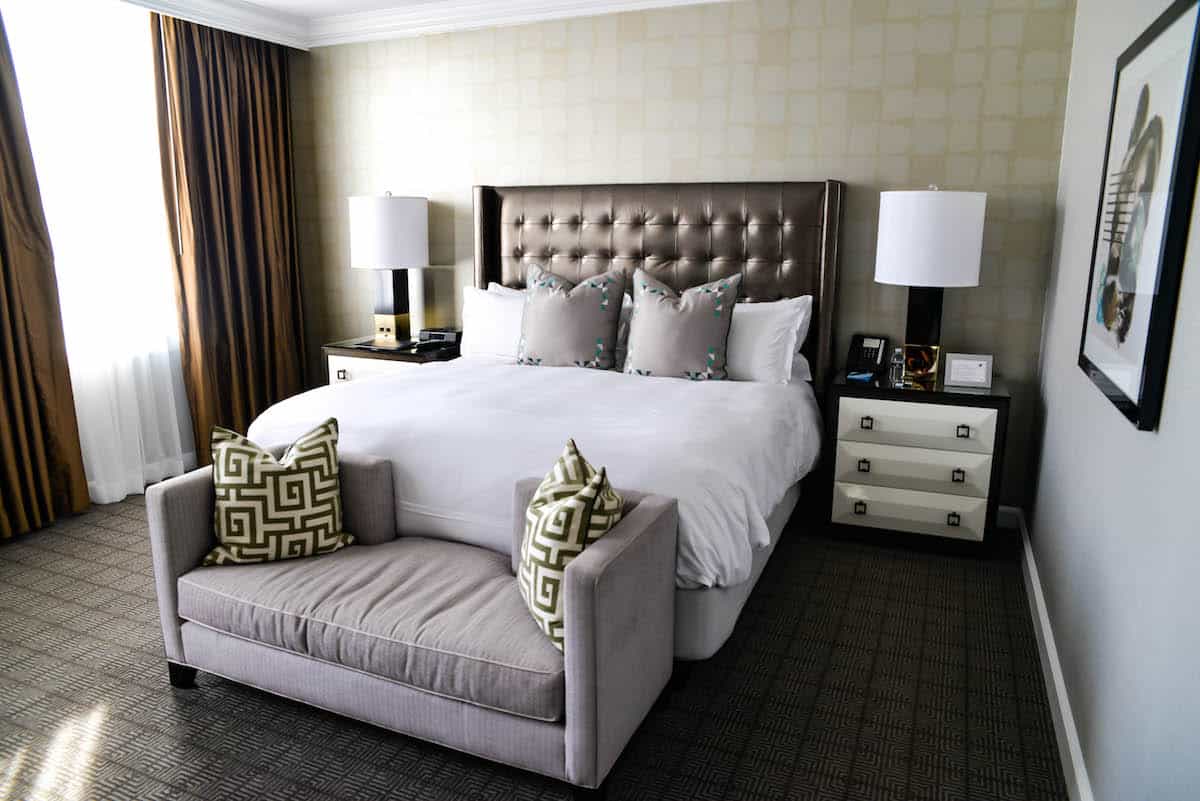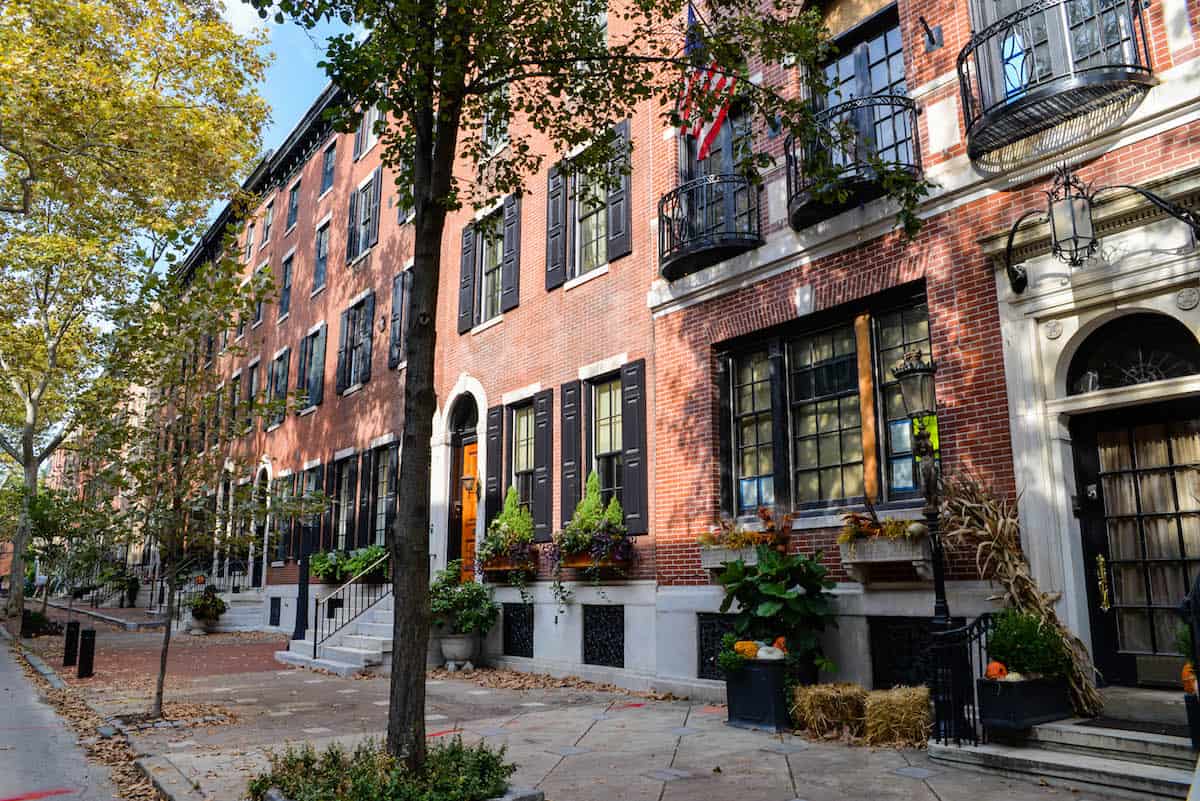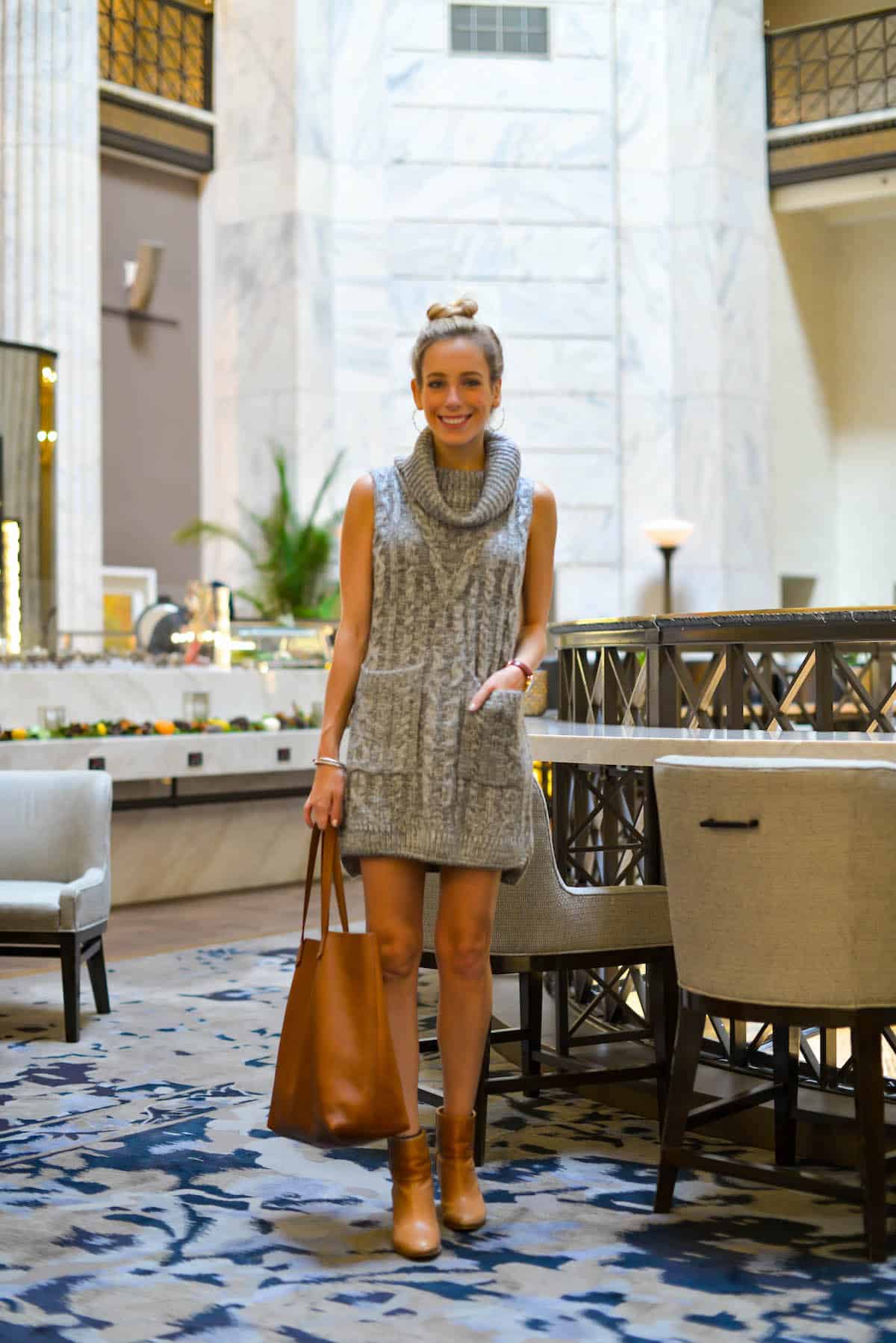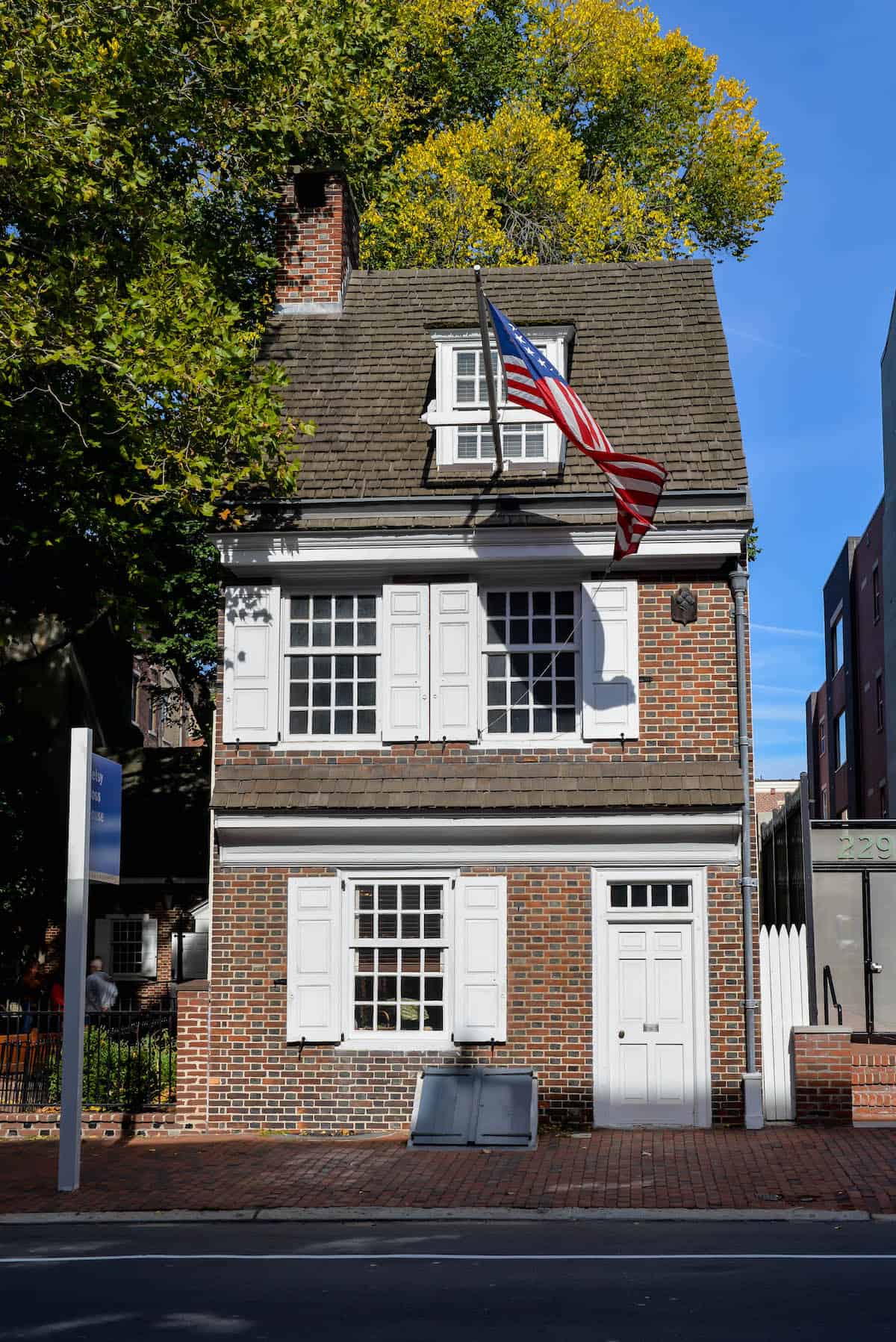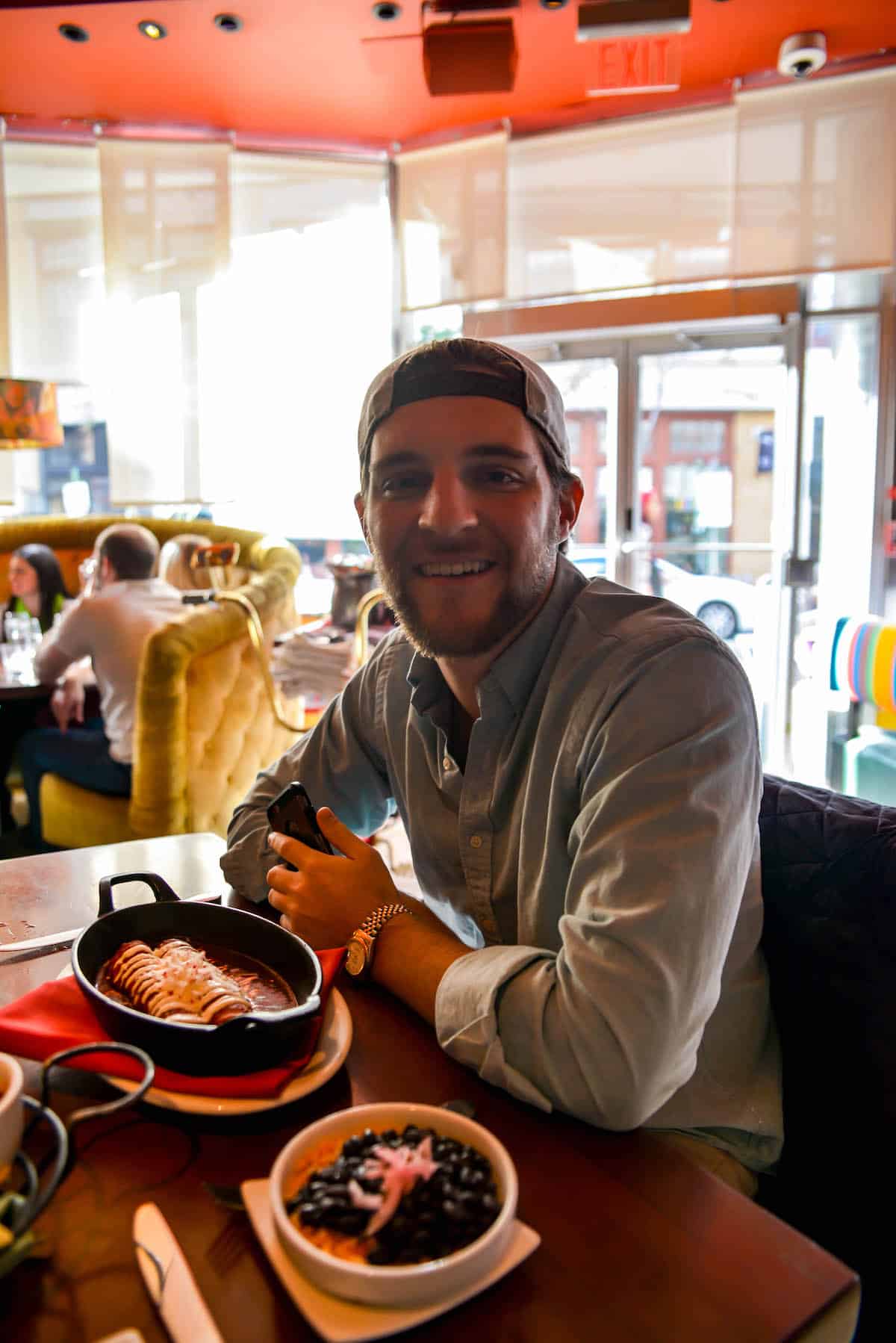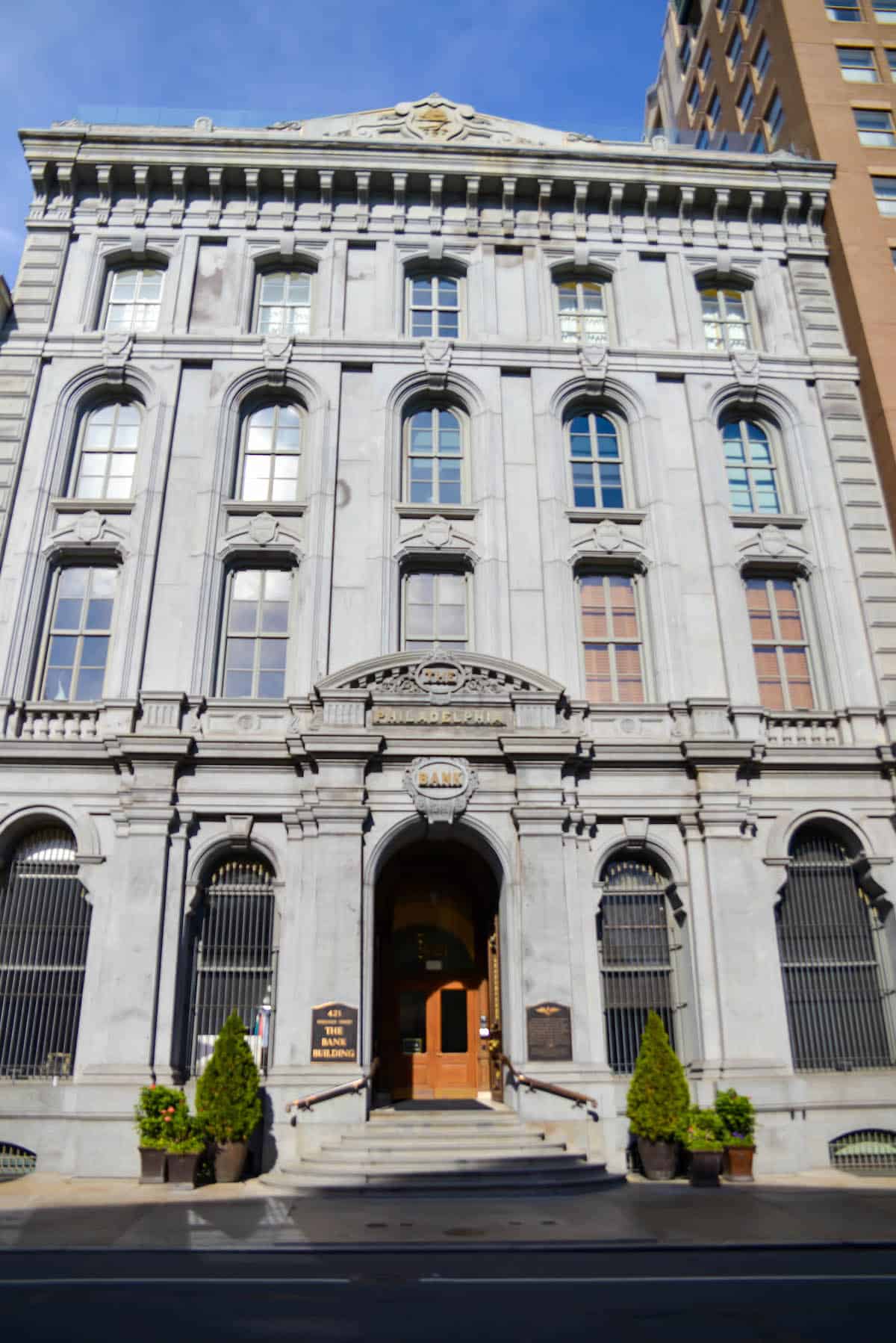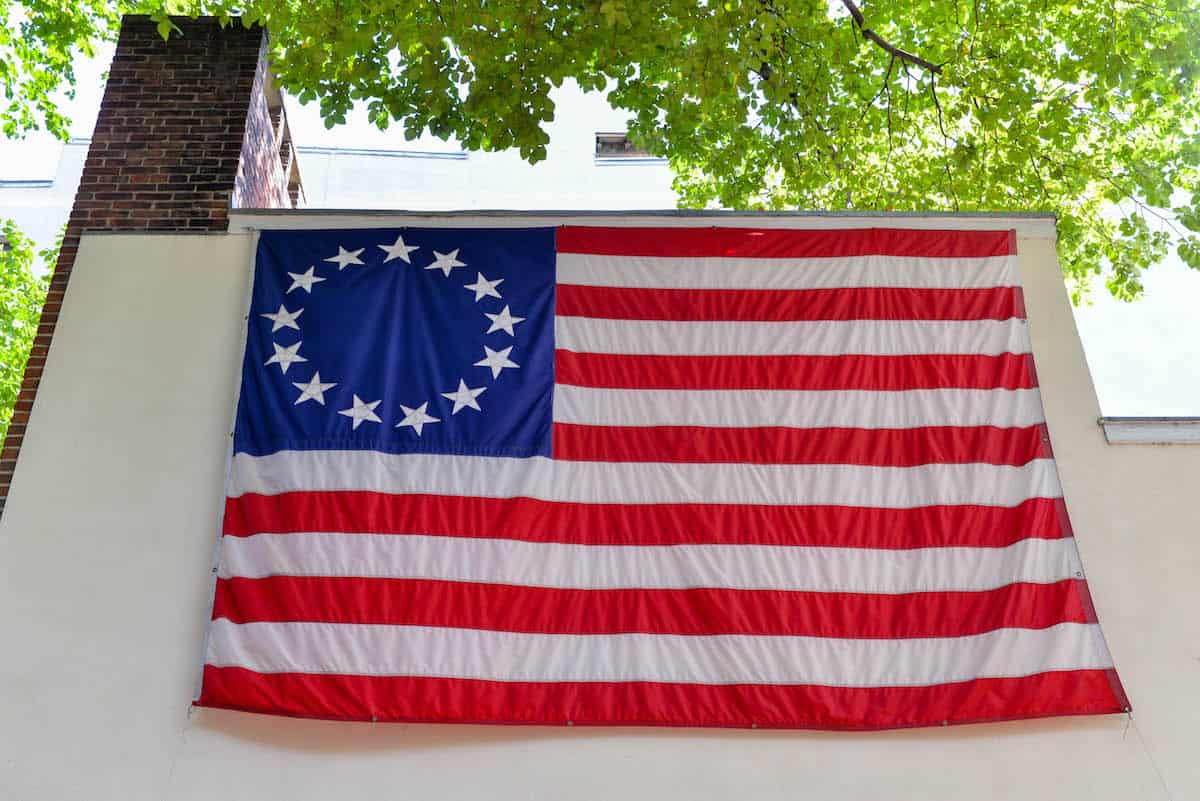 Shop My Looks!


WHERE TO STAY: While I've passed by the Ritz-Carlton, Philadelphia many times, this was the first time I'd actually stepped inside the recently renovated luxury hotel. Located in downtown Center City Philadelphia, the hotel is steps away from historic landmarks like the Liberty Bell and Independence Hall. Also nearby you'll find the shopping district and residential neighborhoods with tree-lined streets and brick townhomes. It's the perfect place to stay if you're in town and plan on exploring the city by foot!
The hotel itself is a stately site to behold. Before being converted into a hotel, it was actually a former bank building! What made the biggest impression on me was the striking marble lobby. I've never seen another hotel with such a beautiful large entry! As expected, our guest room was wonderful and had all the necessary amenities that immediately made us feel right at home. The city views were incredible too!
WHERE TO EAT: We always love to try as many restaurants as possible whenever we travel. On our first day we had a yummy brunch at Aqimero, the Latin-American restaurant conveniently located in the lobby of the hotel. The rest of our meals we had out around the city. Luckily one of my close girlfriends from college lives in Philly and gave me a ton of recommendations! If you visit I suggest trying Parc and Bluestone Lane for brunch or lunch, El Vez or Lolita if you're in the mood for Mexican and The Dandelion for a cozy and delicious British pub dinner (the beer menu is amazing!)
WHAT TO SEE & DO: I have no shame in admitting that I love being tourist and doing the activities you'll find on any "Visit[insert city]" list. As a child I toured most of Philly's historic landmarks like the Liberty Bell, Independence and City Halls, the Franklin Institute and the Philadelphia Art Museum, but it's been years since I had actually walked around Old City. Nick and I really enjoyed meandering the streets and admiring all the architecture (that's Nick's favorite thing to do when we travel.) We also checked out two sites I'd never seen before: historic Elfreth's Alley, the oldest residential street in the United States, and the Betsy Ross House.
If you're not interested in doing the typical tourist thing, then you should hit up areas like Rittenhouse Square, Franklin Square and the Gayborhood. All of these neighborhoods have their own unique character and are filled with amazing restaurants, bars and shopping. For a great photo opp you need to go to Delancey Street — the townhomes rival anything I've seen in the West Village.
More of the rest and relaxation type? Then you need to look no further than Richel D'Ambra Spa & Salon which can be found on the third floor of the Ritz-Carlton, Philadelphia. I'm so glad I was able to squeeze in a custom facial on Sunday morning because it was honestly one of the best and most relaxing spa services I've ever experienced. It's easy to see why Richel D'Ambra is consistently recognized as one of the best luxury spas in Philadelphia!
Have you ever been to Philadelphia? What city should Nick and I take a weekend getaway to next? 
Have You Seen These Travel Posts?
Hawaii: Maui Travel Guide
Hawaii: Lanai Travel Guide
My First Amtrak Acela Train Experience
[thefeedproducts style='four']
- Katie