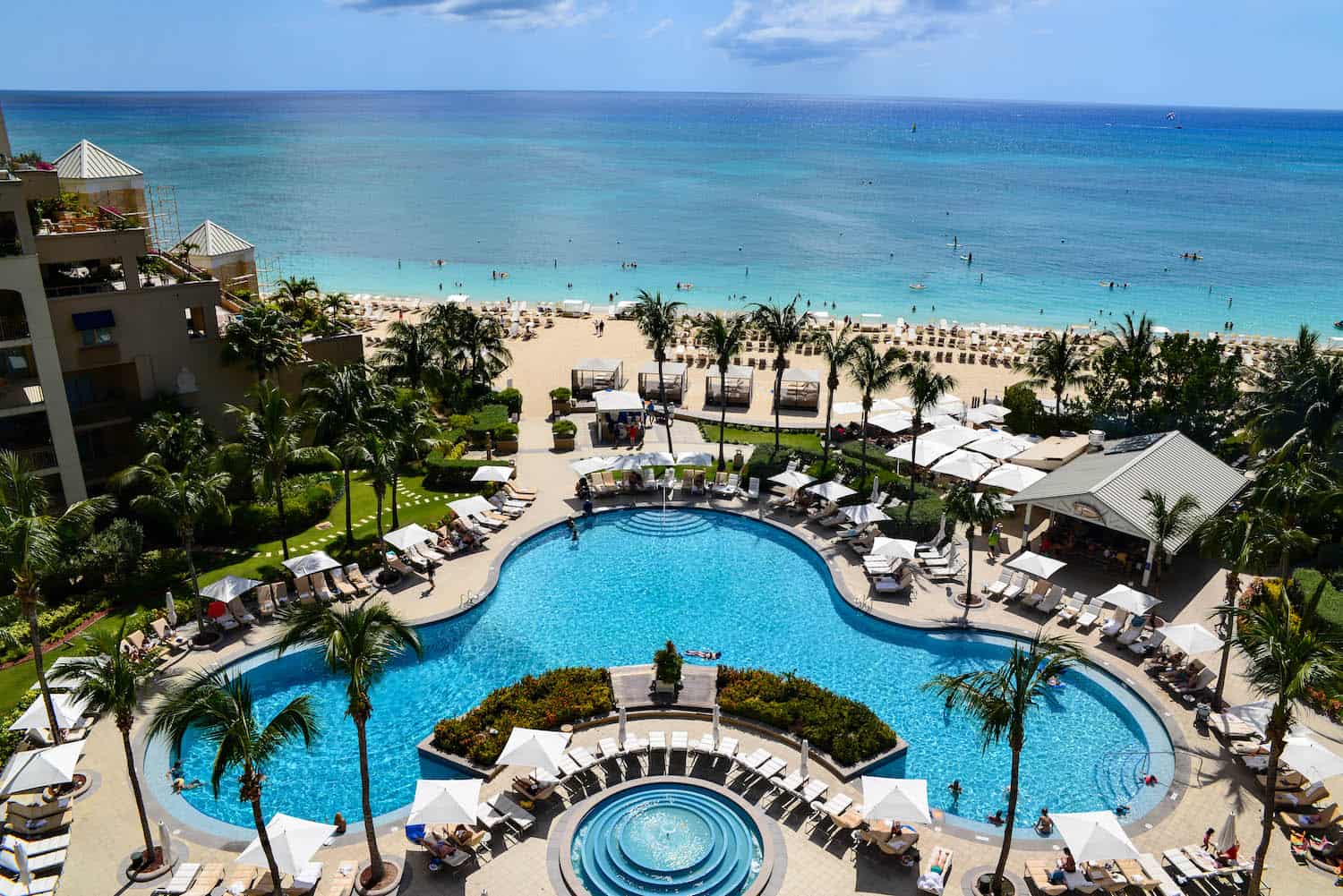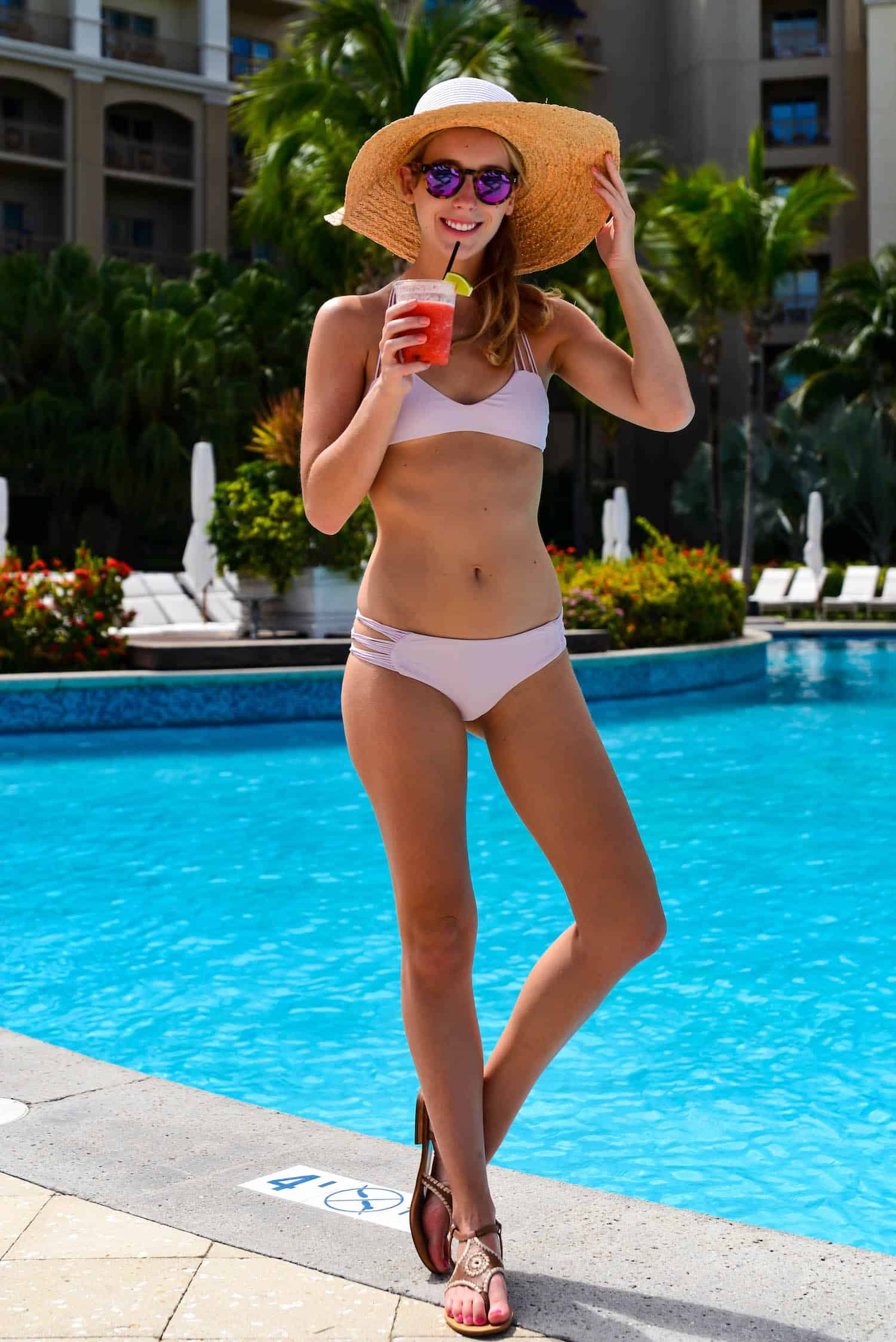 If you couldn't tell from all my posts over the last week, we had an amazing time at The Ritz-Carlton, Grand Cayman. From the moment we were picked up at the airport, we experienced nothing but top-notch hospitality. It was so hard to say goodbye!
The Ritz-Carlton, Grand Cayman is an absolutely stunning resort located on Grand Cayman's famed Seven Mile Beach — I wish my photos could do it justice! Click through to see more images from our stay including a full review of our room, spa, pool and details on where we dined!
THE GUEST ROOM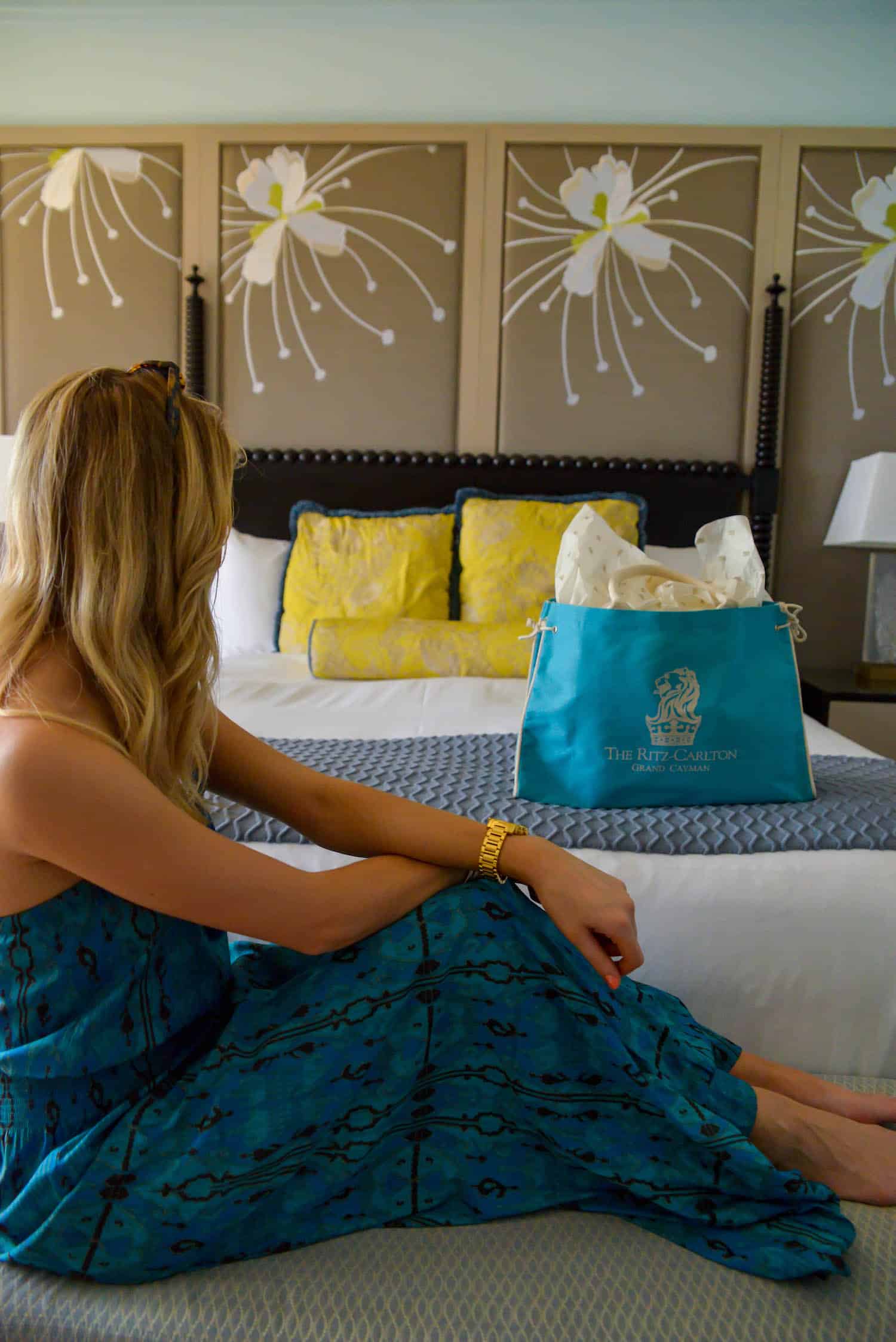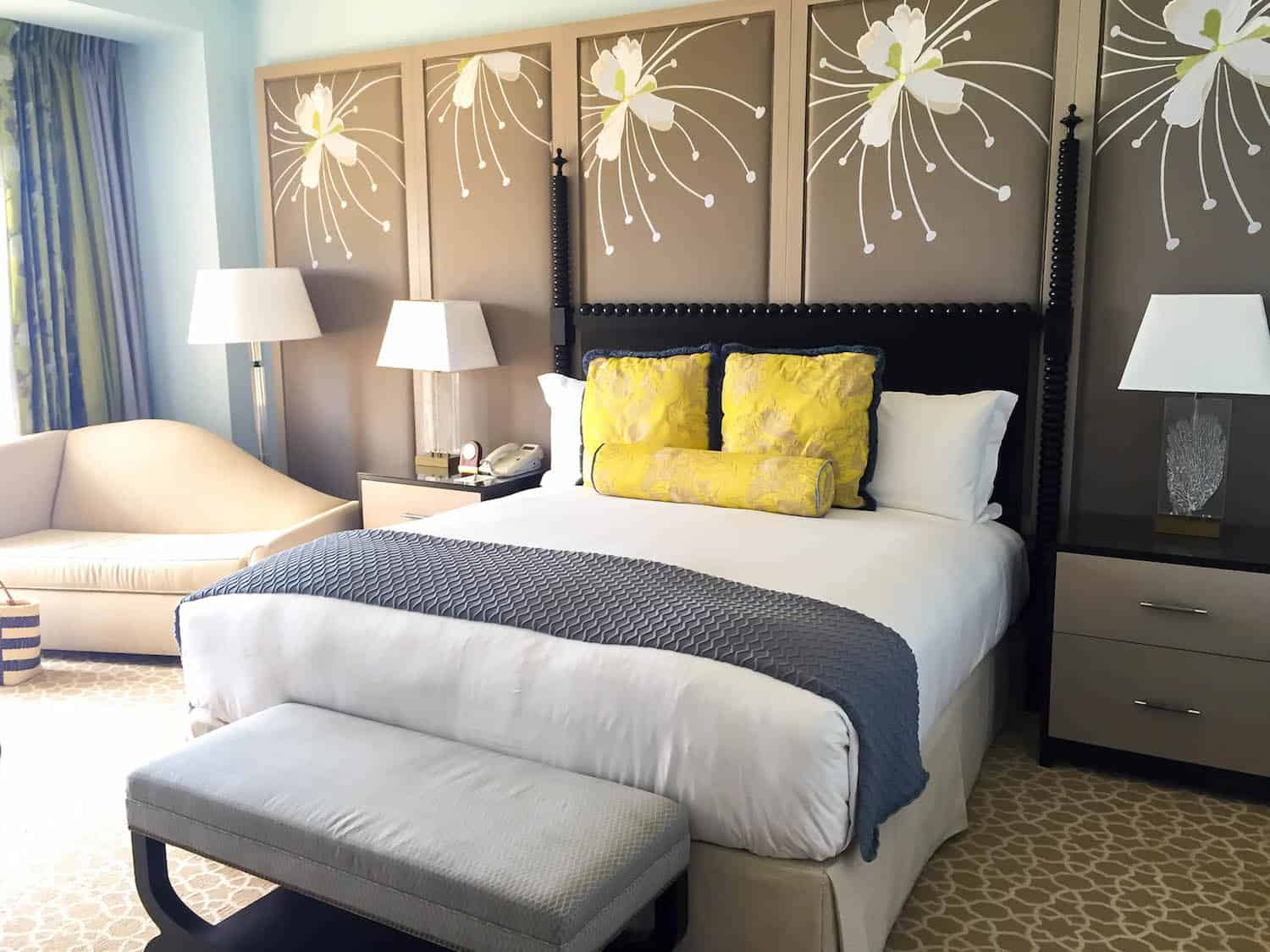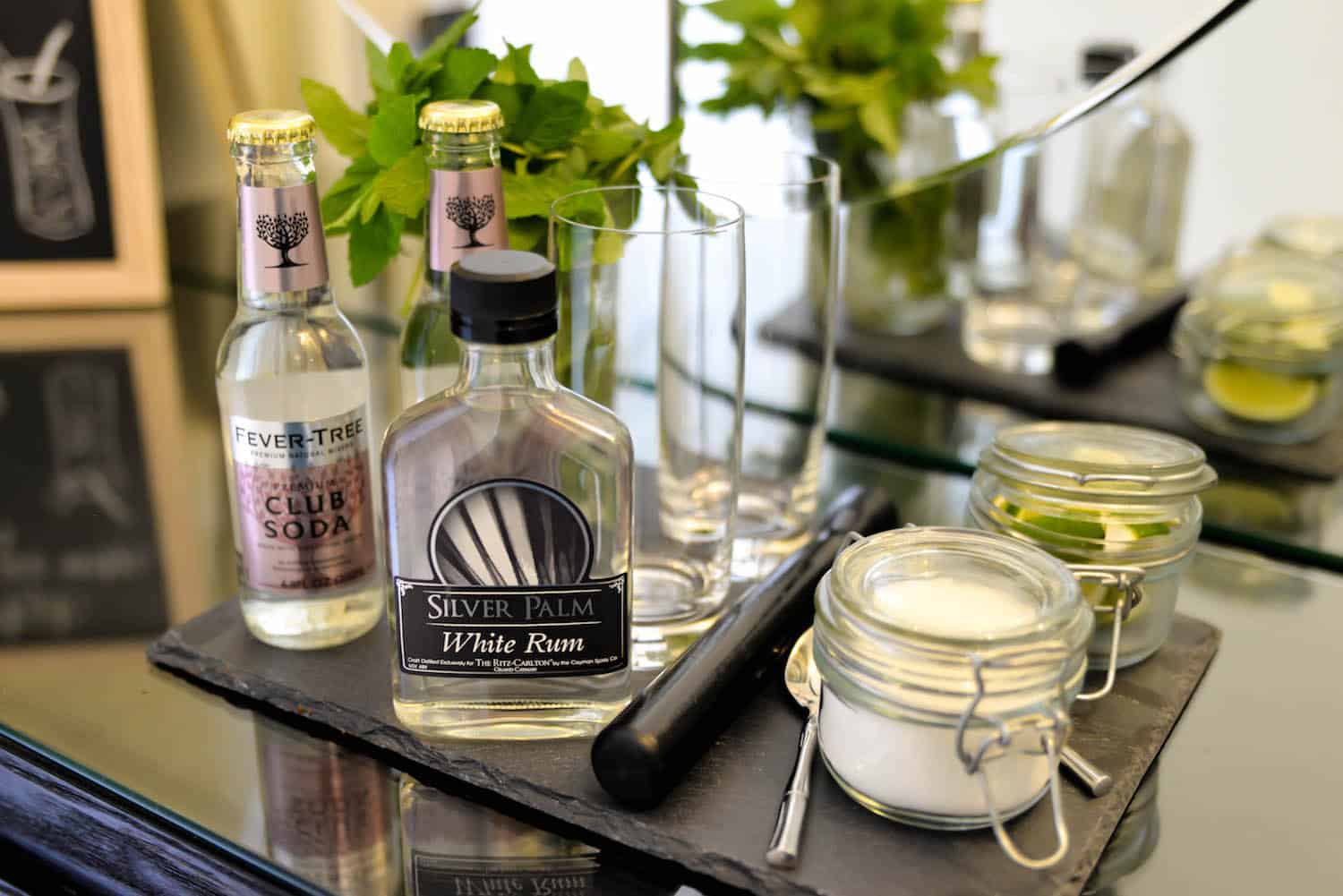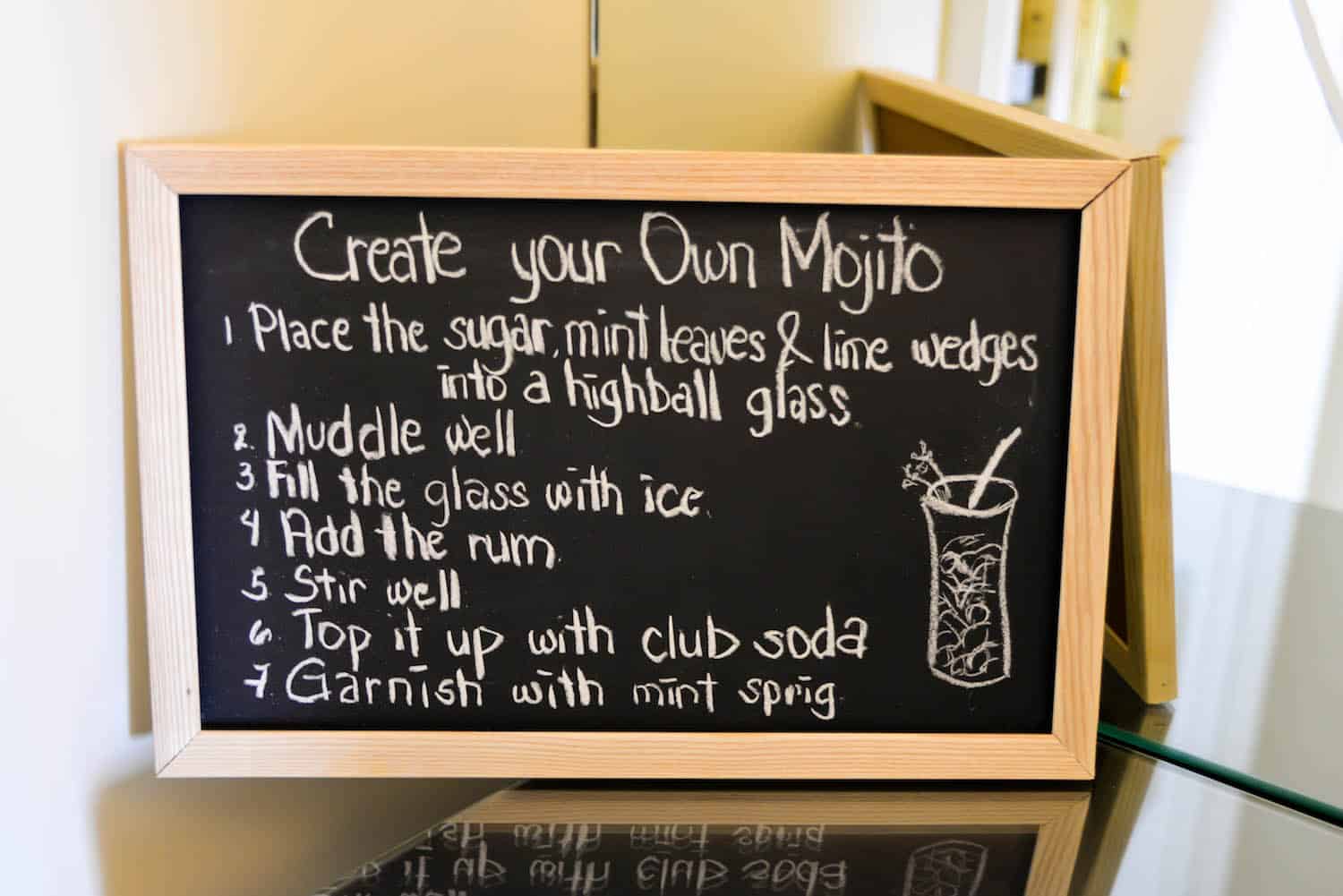 LA PRAIRIE SPA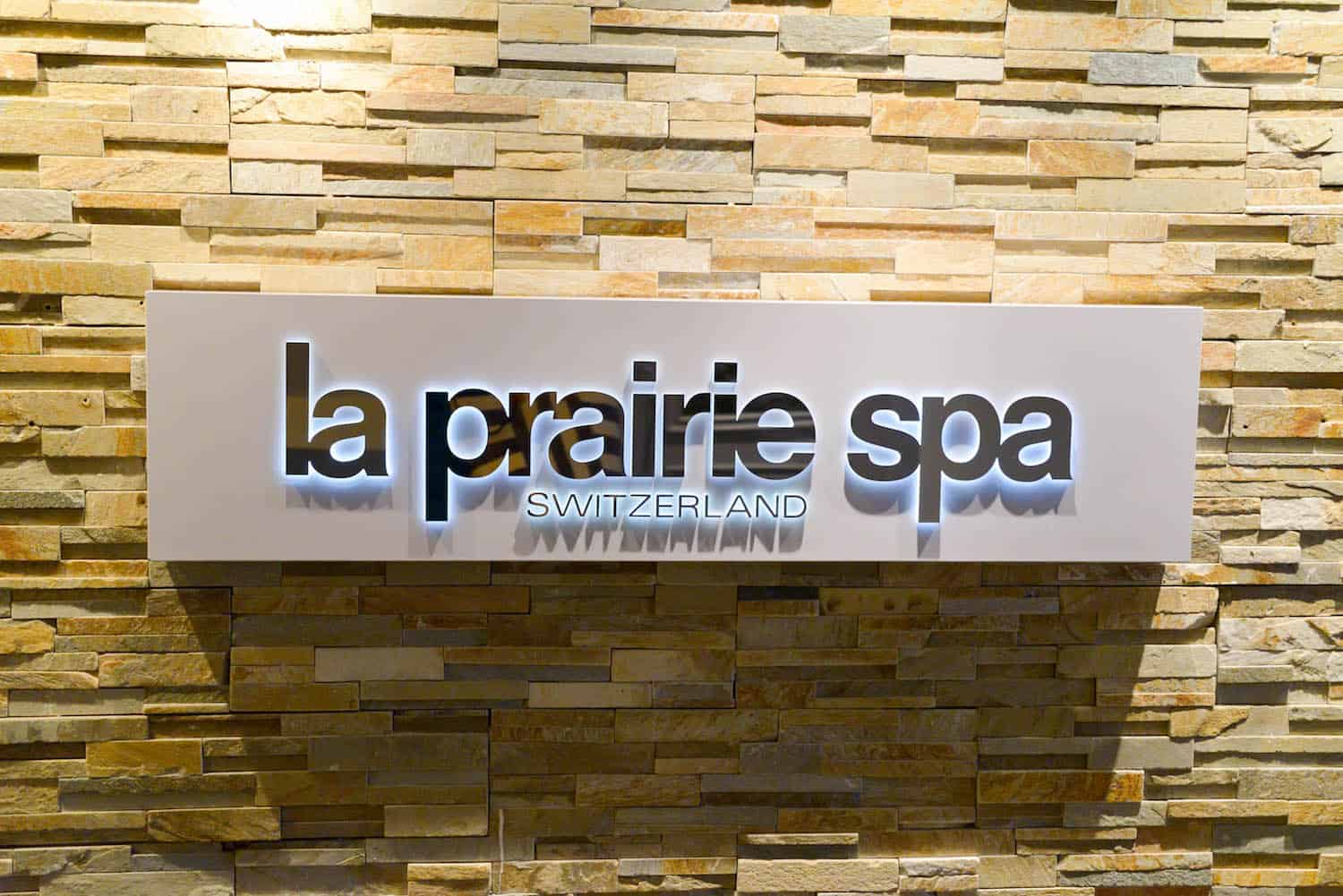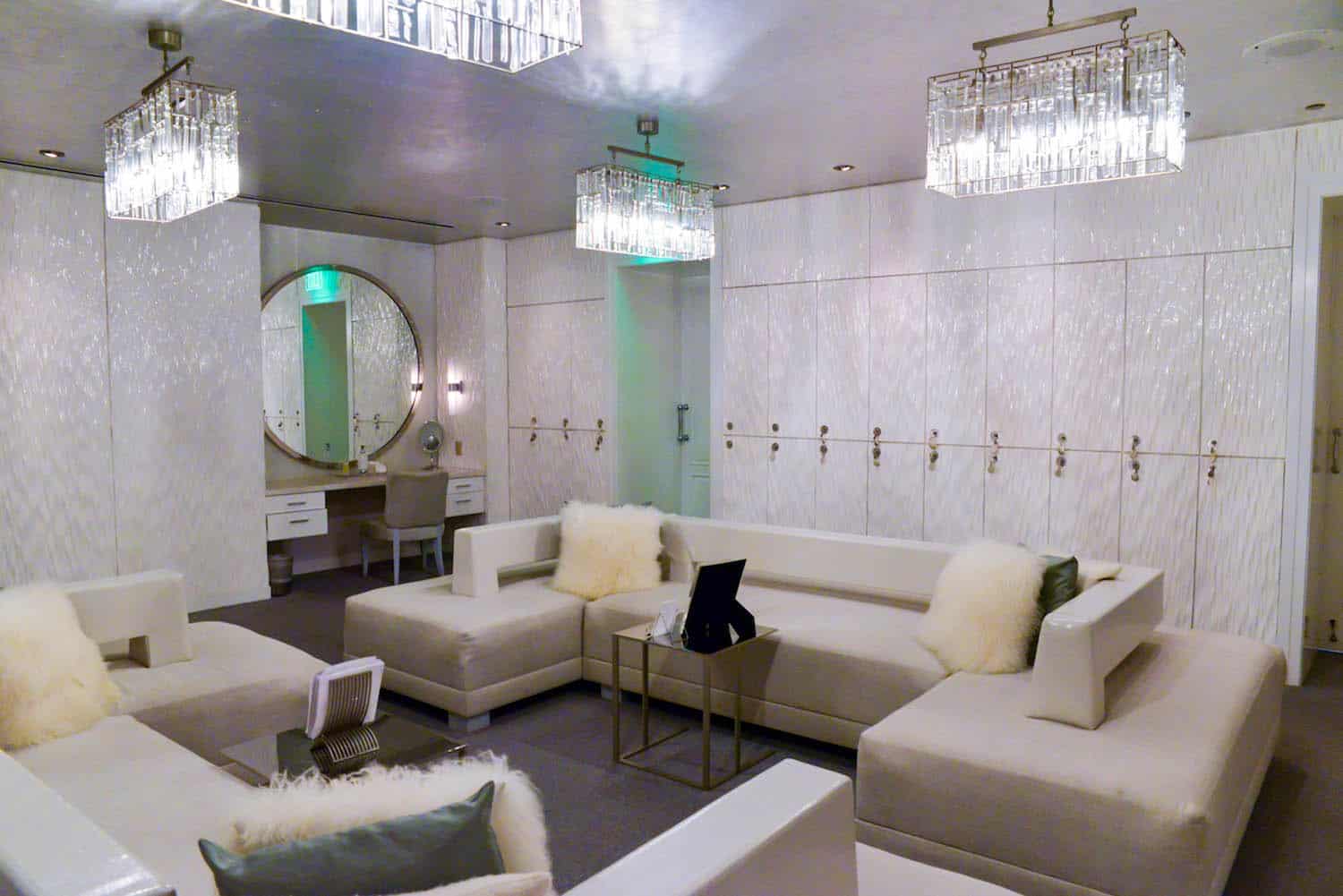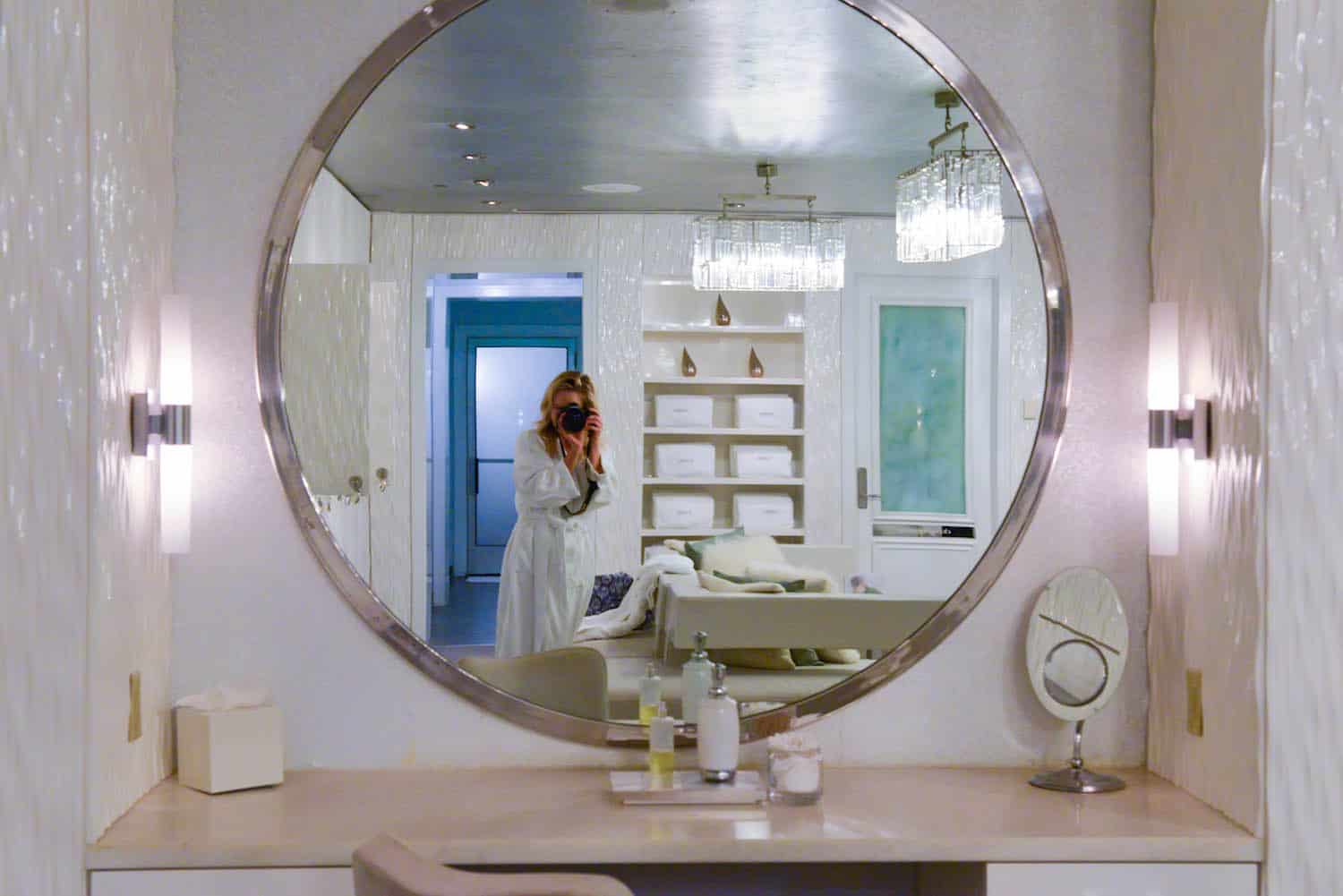 THE POOL & SEVEN MILE BEACH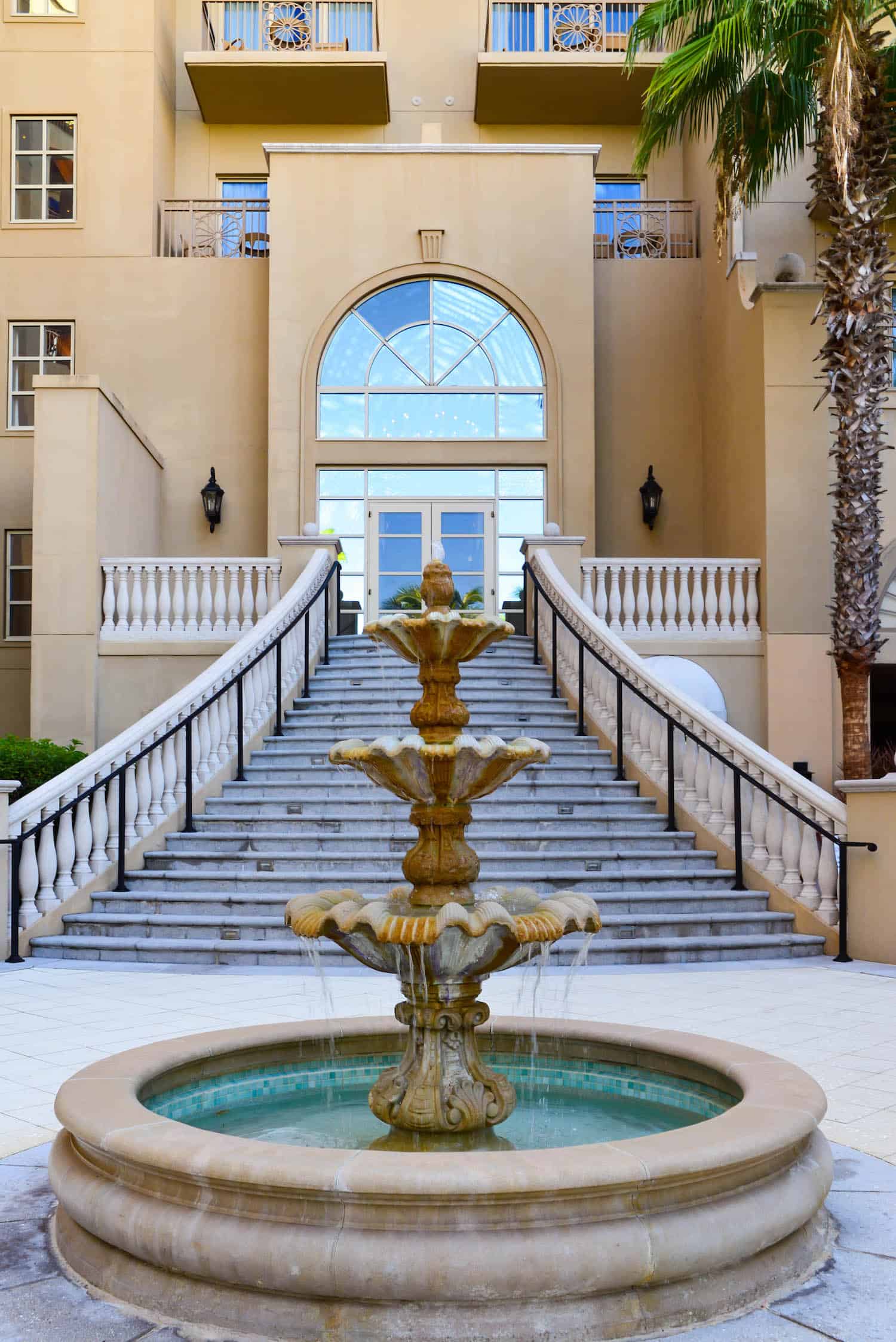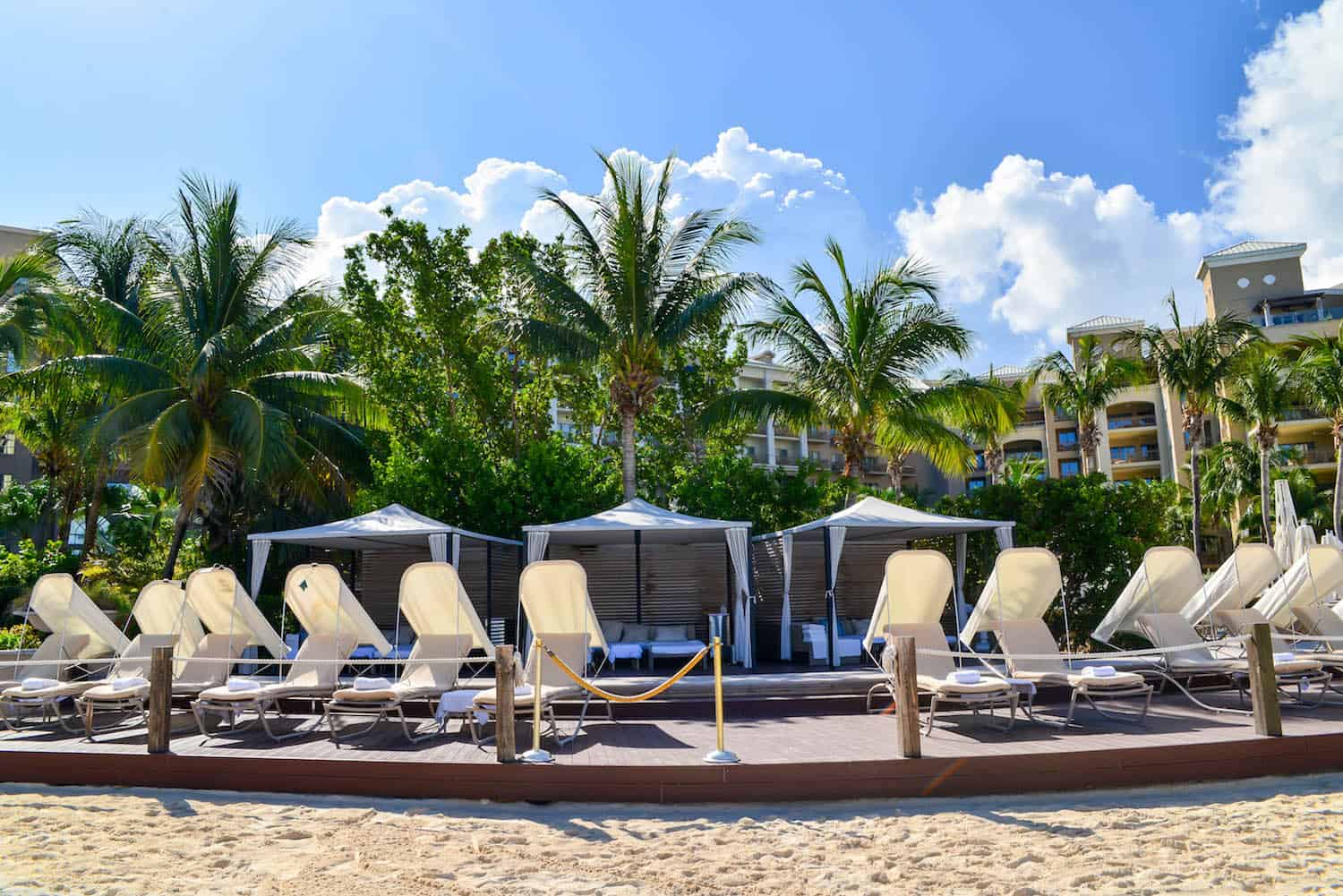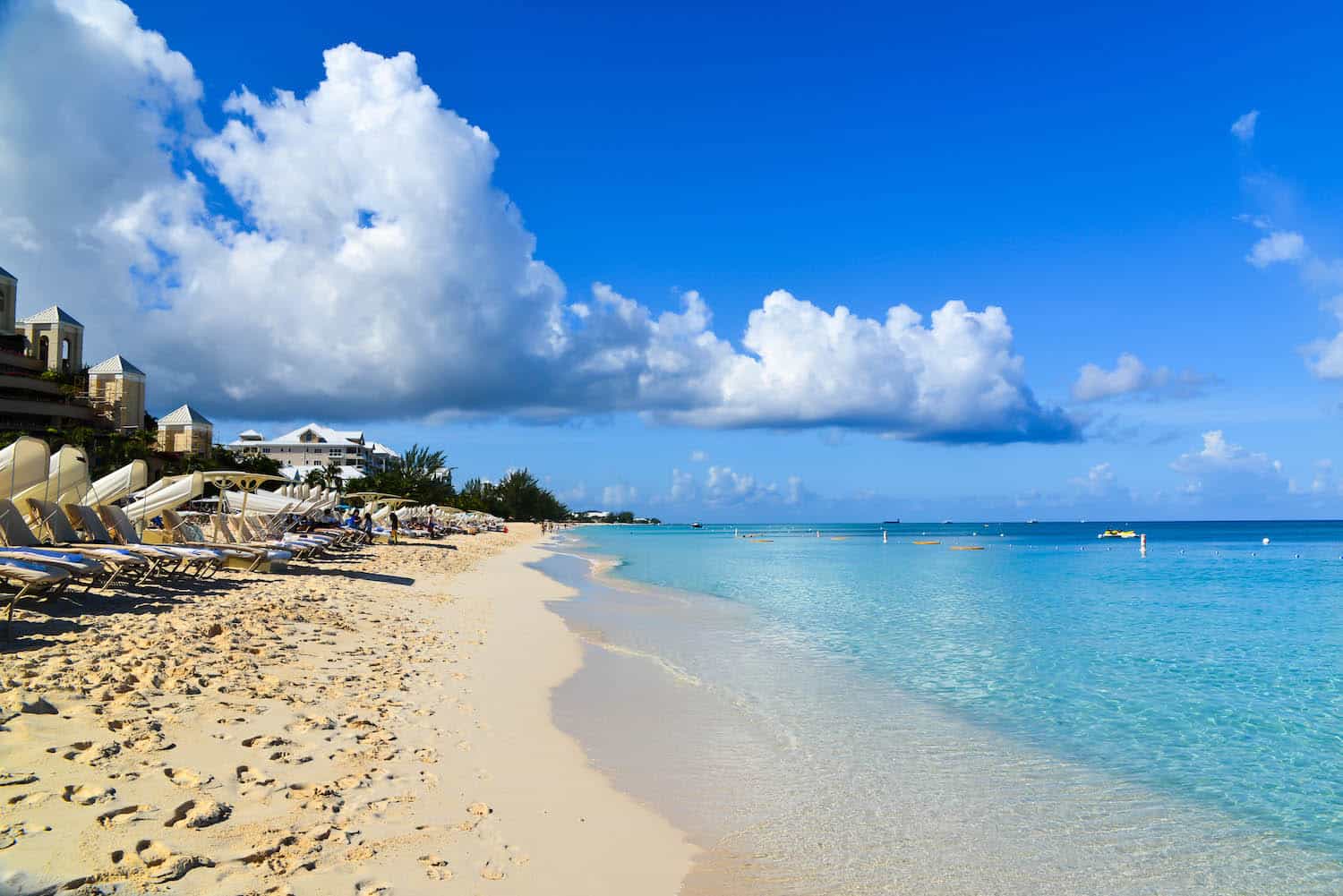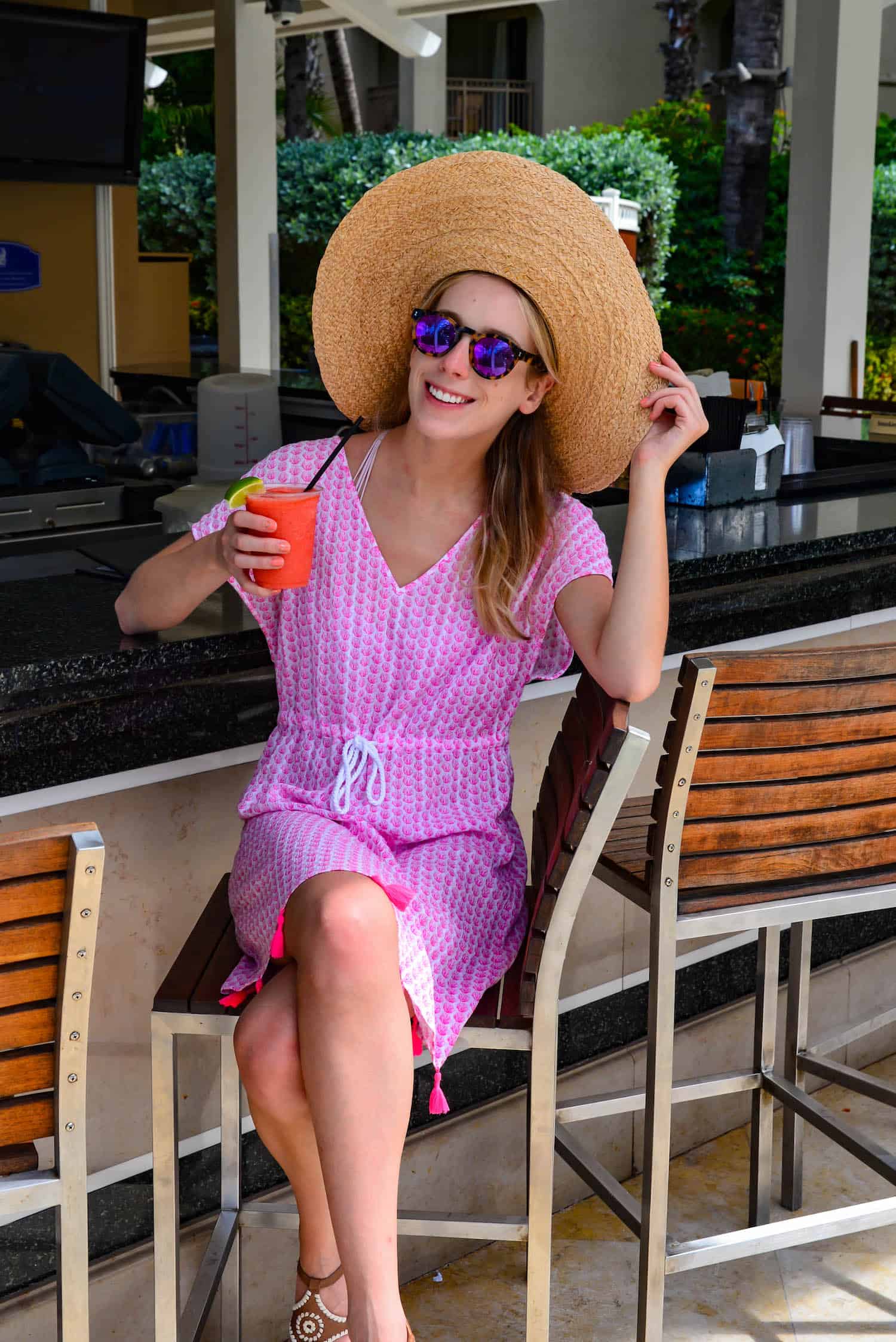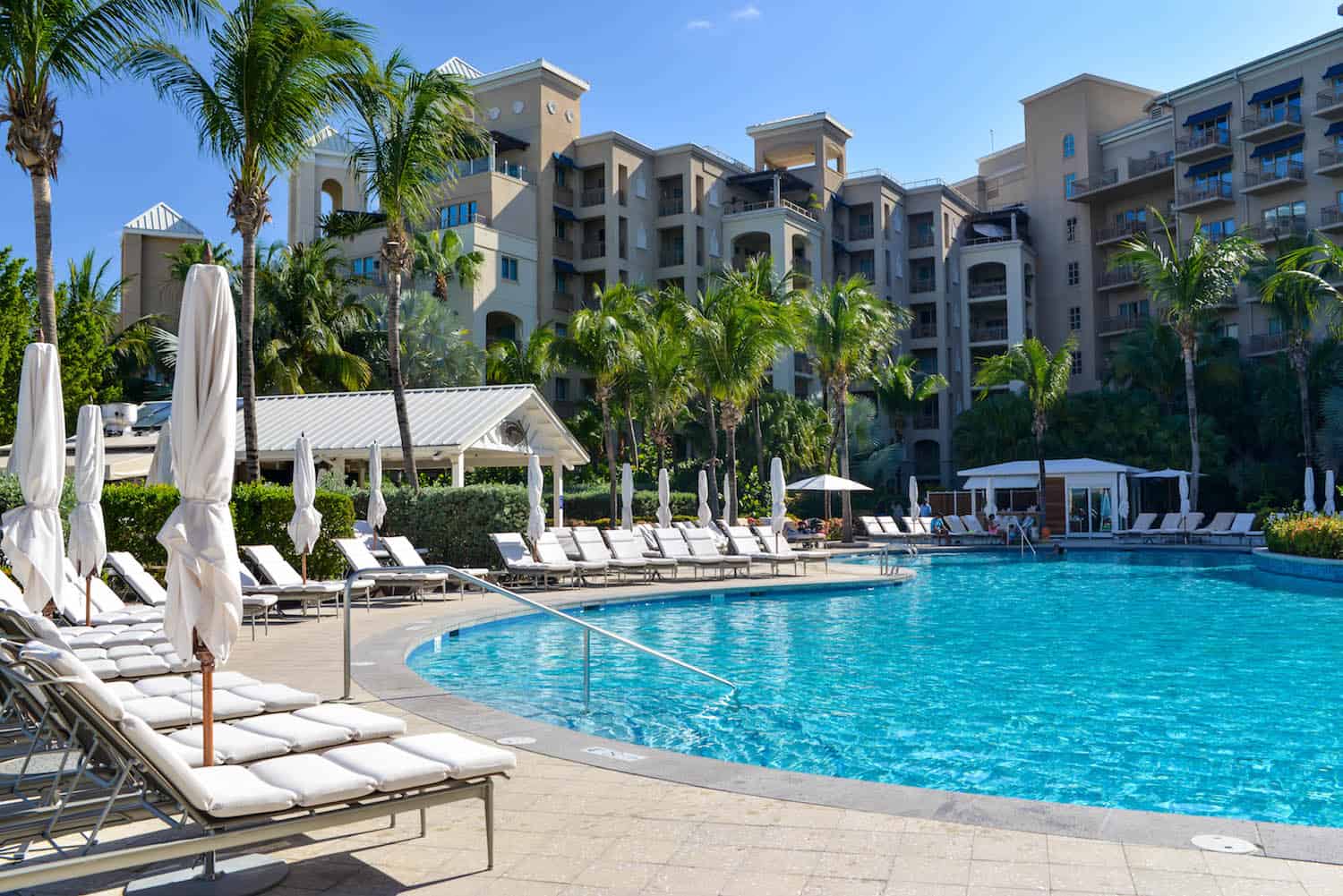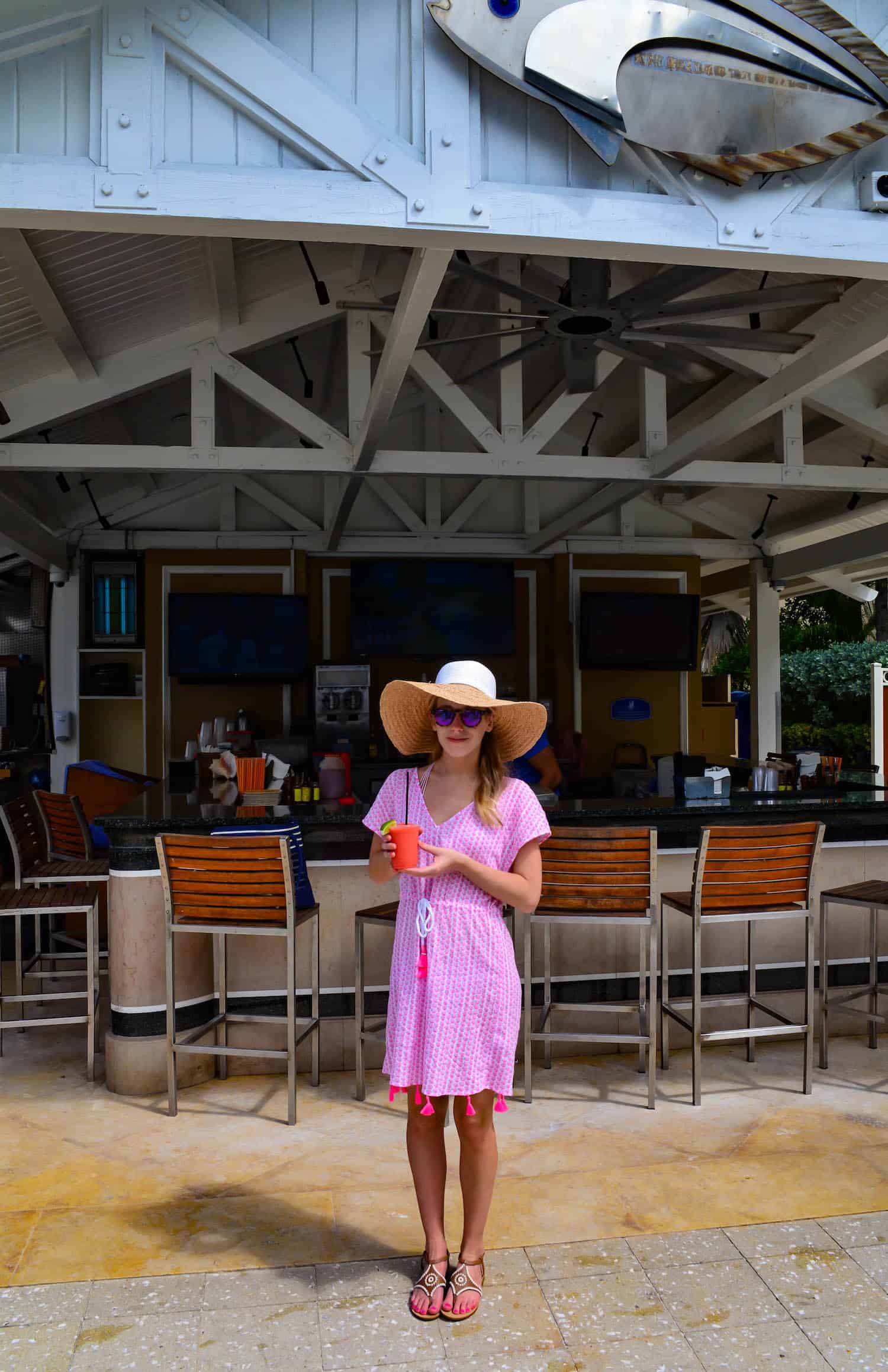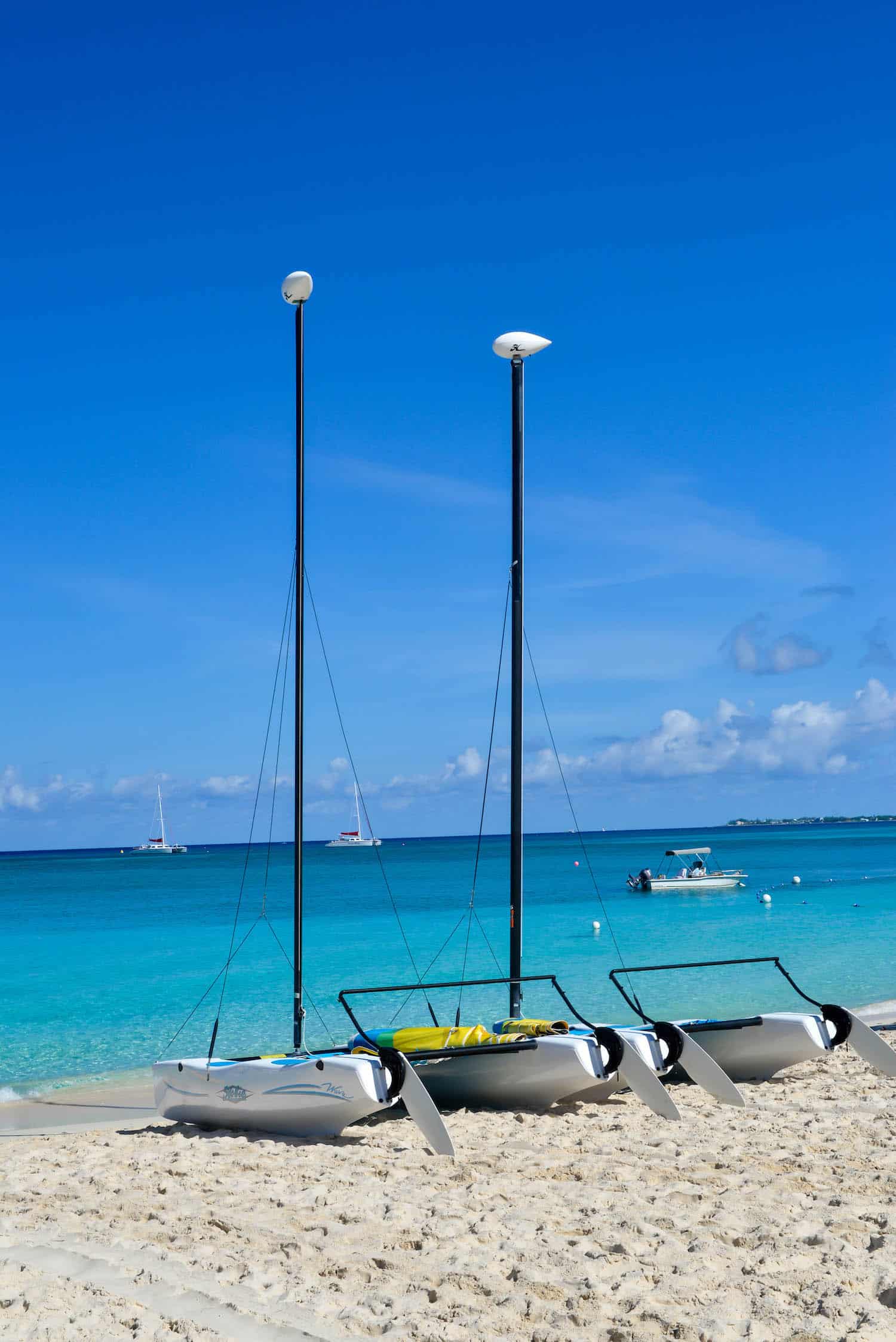 THE RITZ-CARLTON CLUB LOUNGE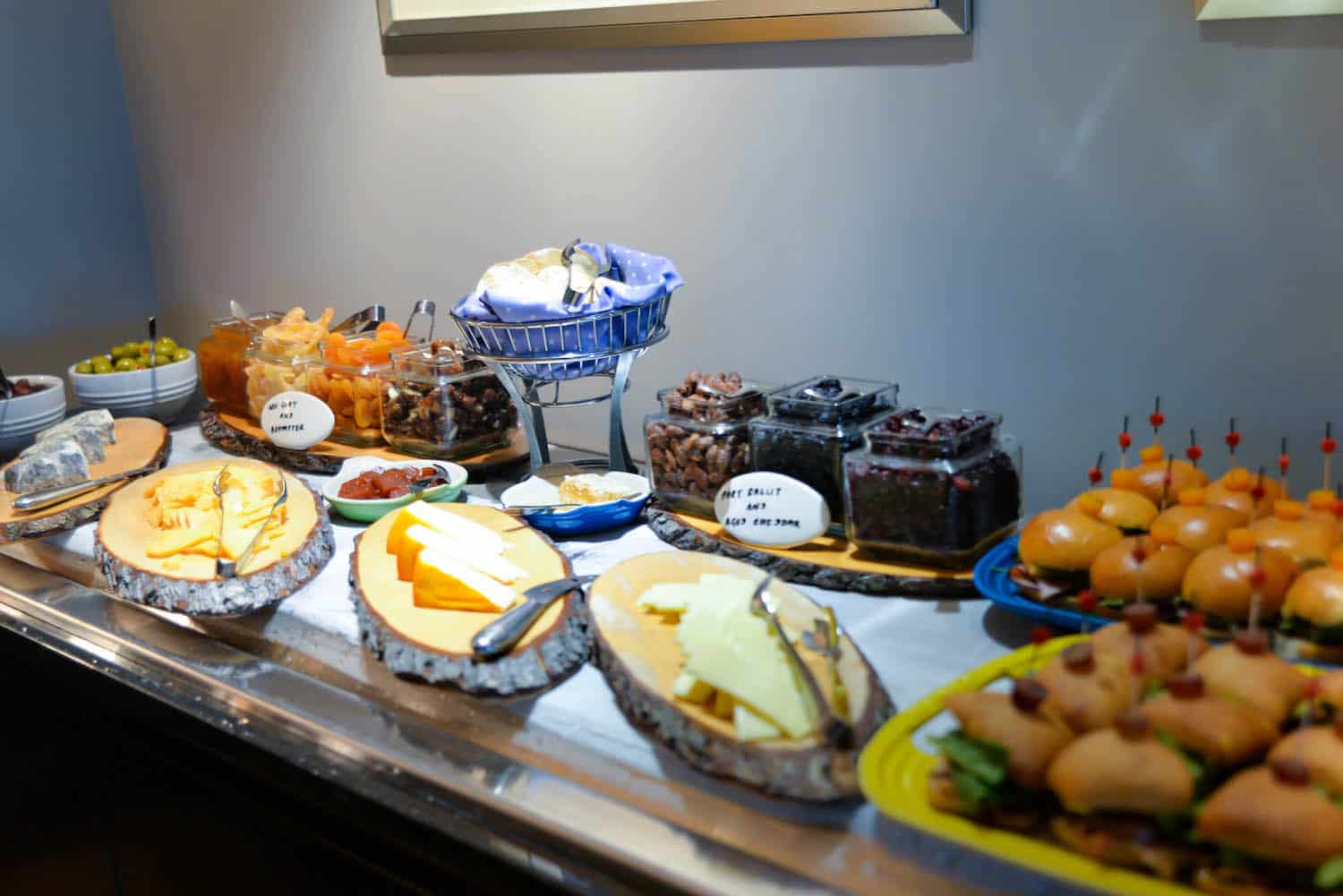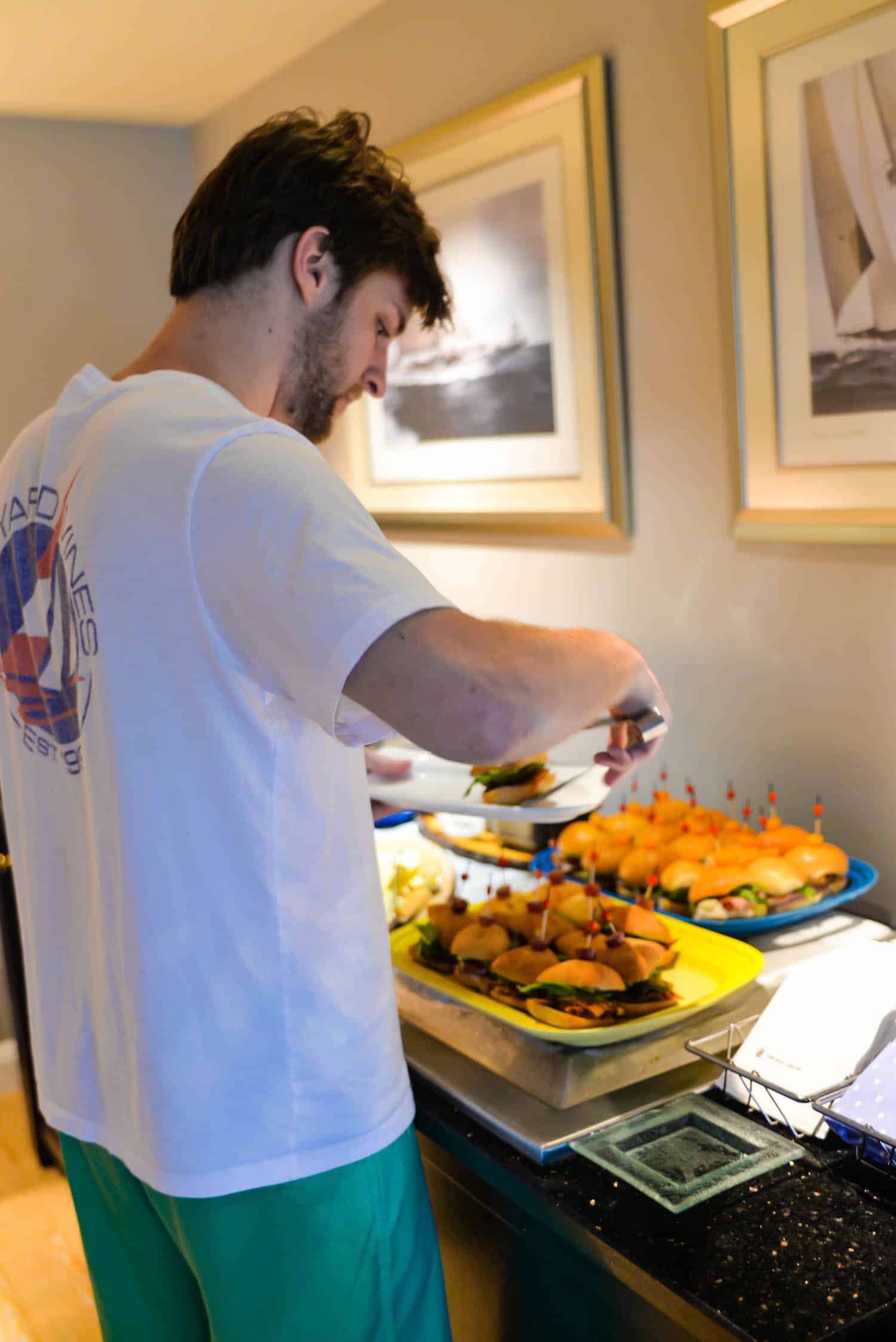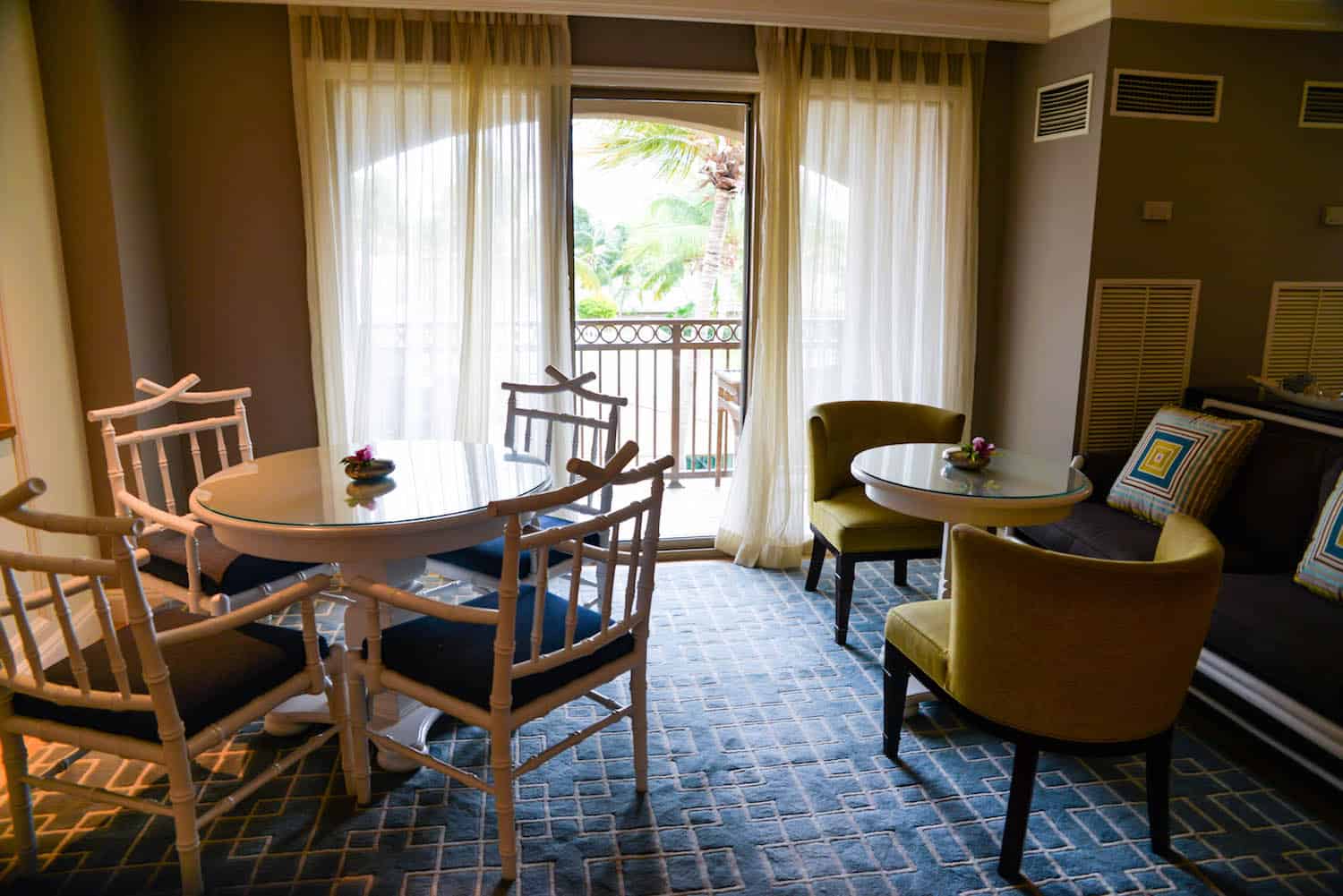 FAMOUS CHAMPAGNE BRUNCH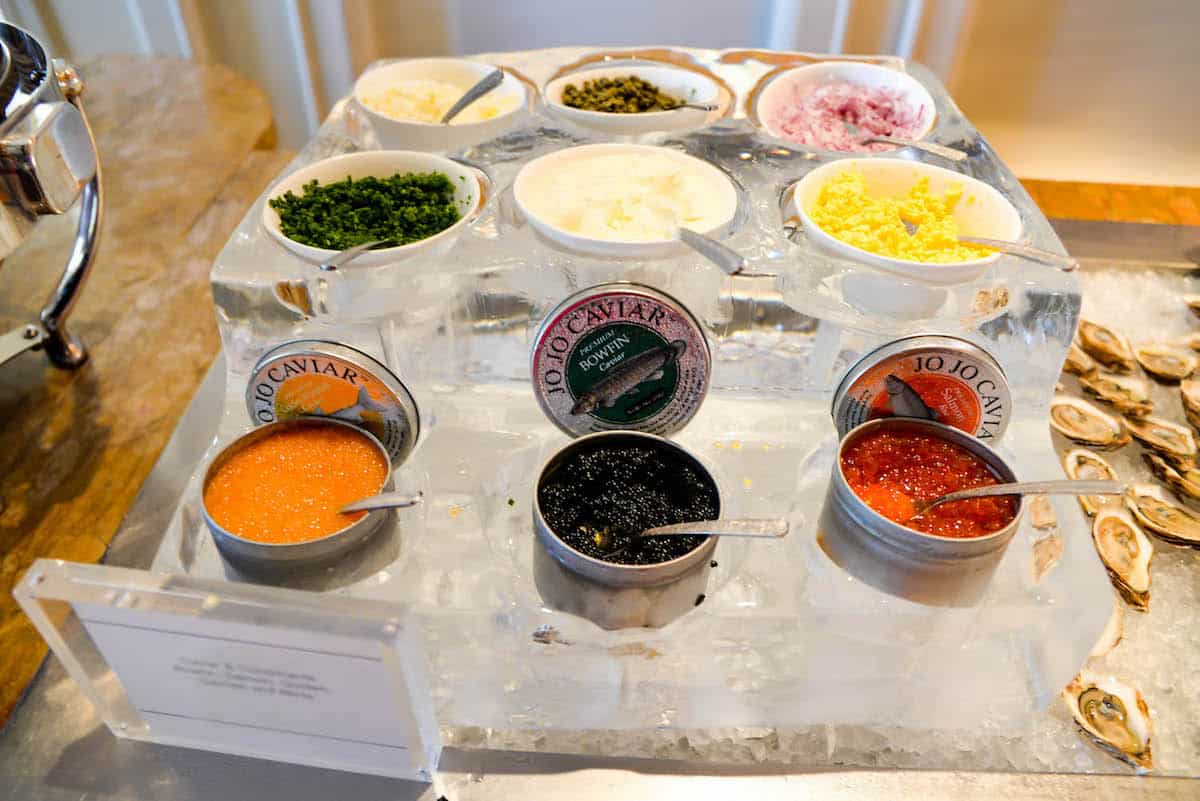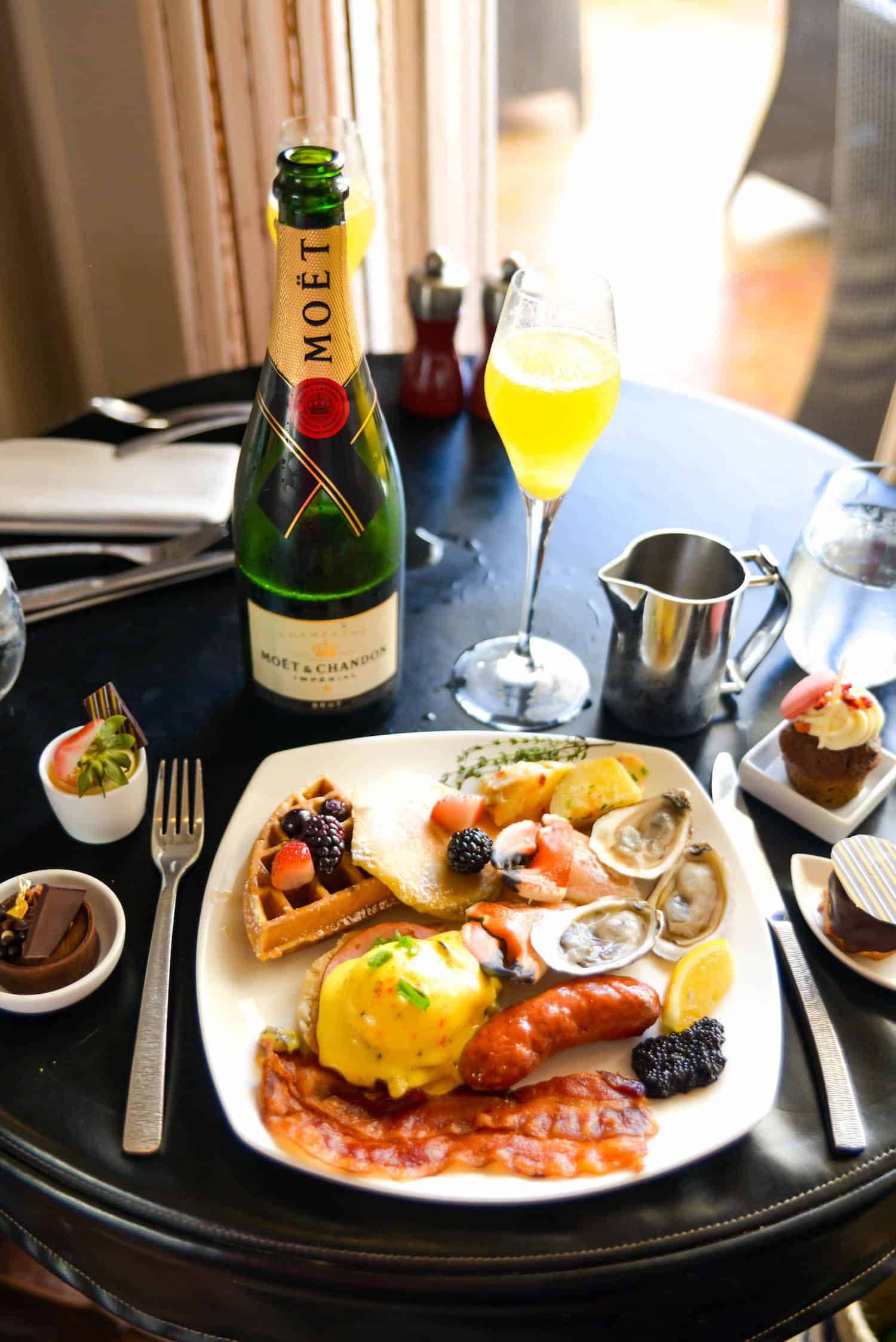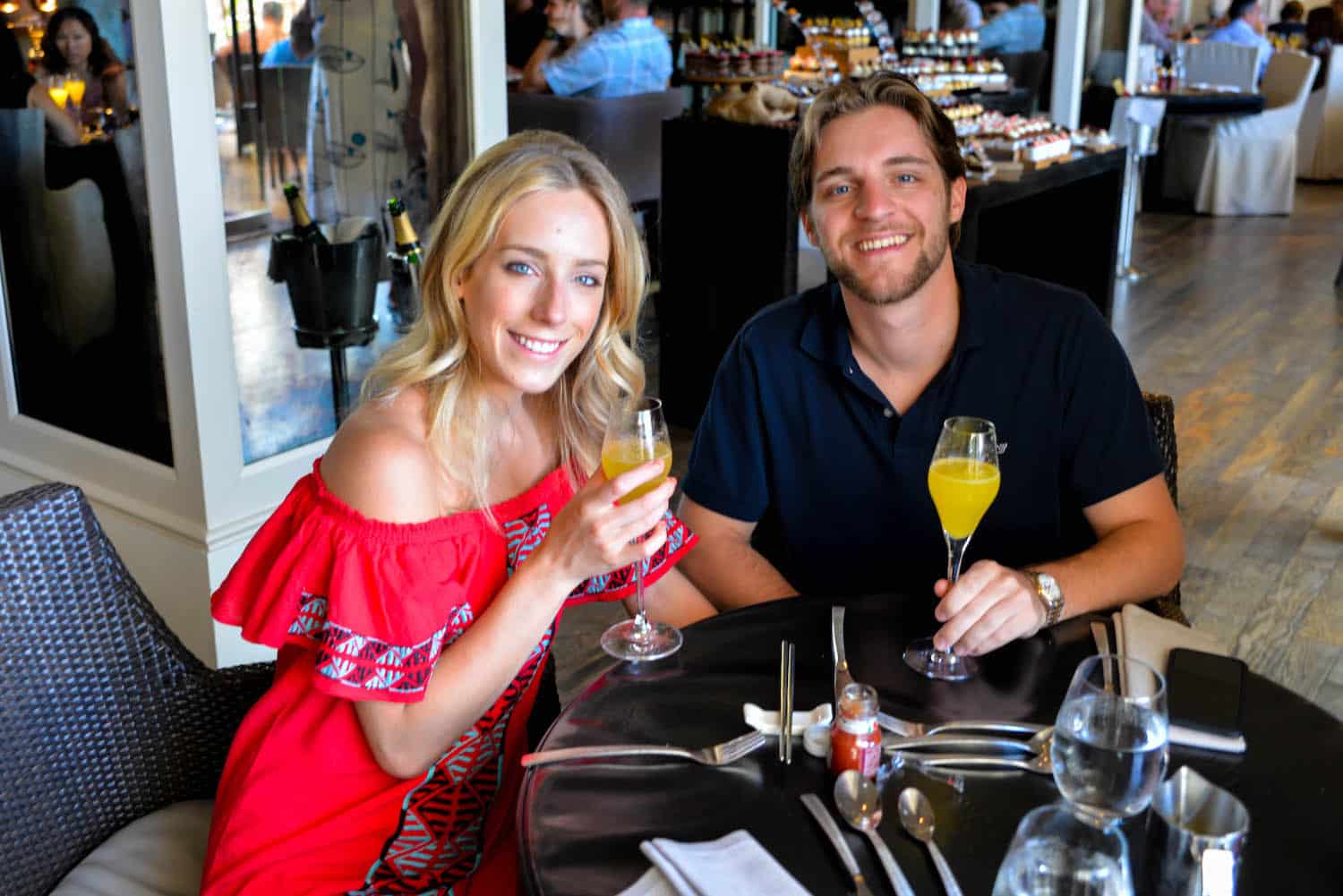 Getting to Grand Cayman: We had high expectations for this vacation and ended up being totally blown away. Nick and I have been to a few different Caribbean destinations, but I have to say the Cayman Islands might just be my favorite yet. Grand Cayman is beautiful, safe, clean and the people are very friendly. There are multiple direct flights from New York to the Cayman Islands so it was a no brainer booking this trip. Traveling there was incredibly easy — just a three hour flight and a ten minute drive to the resort!
Our Room: Nick and I are a bit high-maintenance when it comes to hotel rooms. I'm a very light sleeper so everything has to be just right or I'll toss and turn all night. We'd rather spend a little more on a room with luxury amenities than pinch our pennies on something budget-friendly. We loved our top floor Ocean Front Guest Room overlooking the pool and Seven Mile Beach. As expected, the room was incredible and featured a king-size bed with the softest linens, a spacious double-sink bathroom (move over Nick!) and oh yeah, an incredible view. The sun sets over the beach so every evening we got to watch the most amazing sunset. I also loved how the hospitality team set up a Make Your Own Mojito Bar in our room as a welcome when we arrived!
Spa Experience: The spa at The Ritz-Carlton, Grand Cayman is not your standard hotel spa. The resort features a La Prairie Spa, so you know right away that you're going to be treated to something really special. I had the Island Dream Body Treatment the afternoon when we arrived, and all I can say is wow. I'd never had a body treatment before and this was absolutely heavenly —  90 minutes of pure bliss including a full body exfoliation, warm soak in a bathtub and a massage. It was by far the best spa experience I've ever had. It took some convincing, but I couldn't resist booking Nick a treatment too. The next morning he had the Signature Gentlemen's Facial (he was so nervous) and ended up loving it. Guys, it was SO funny because he tried so hard to get out of having this facial. Of course after his appointment all he could do was rave about how wanted to have ten more!  😛
The Pool & Seven Mile Beach: All you have to do is look at my photos to see the beauty that is Seven Mile Beach. The resort is located directly on Grand Cayman's famed stretch — I've never experienced such calm, clear water or clean beaches! One of the best perks at The Ritz-Carlton, Grand Cayman is that all guests have access to use the resort's watersports and recreation located right on the beach. At any time we could go grab a paddleboard or snorkel gear! If you're not a beach person, the resort has a gorgeous pool surrounded by lounge chairs and an amazing bar. We spent a lot of time at both!
The Club Lounge: Last summer was the first time I was introduced to Ritz-Carlton Club Level, an exclusive set of services and amenities available to guests at any Ritz-Carlton resort who purchase Club Level with their rooms. Guys, it's incredible and I don't know how I went on vacations before experiencing this. Club Level includes personalized service from a concierge (so helpful for booking reservations/excursions/overall questions) and access to a private lounge. This was our JAM. We eat a lot on vacation and throughout the day there are buffet-style presentations laid out for you to enjoy as you please. Yep, unlimited food. Another great perk? The full bar. At any time we could come in and grab a cocktail before dinner or a glass of champagne just for fun. Even though rooms with Club Level access are more expensive, I honestly feel like we saved money because we didn't have to pay to go to a restaurant for breakfast and lunch.
Famous Champagne Brunch: I was so excited when I found out The Ritz-Carlton, Grand Cayman has a famous weekly Sunday champagne brunch. Right when we walked in to Seven restaurant, we were handed a glass of rum punch and escorted to our table that looked out at the pool. Immediately our champagne glasses were filled with Chandon and then we were off to tackle the buffet. Now this wasn't just any buffet, it was a buffet that puts all other buffets to shame. Not only did it include every sweet and savory breakfast food you could think of, but there was a raw bar, caviar bar, SUSHI bar, dessert bar — it was completely crazy. Nick and I spent almost three hours just eating and drinking mimosas. It was totally gluttonous and completely worth it.
Things to Know Before Visiting: The Ritz-Carlton, Grand Cayman is family and kid friendly! We didn't mind this at all, but I know some people prefer resorts that cater mostly to adults — something to keep in mind! The resort is also quiet at night, so if you visit and want to experience nightlife I'd say your best bet is to go to a local bar or restaurant. Personally we were exhausted by 9PM so we headed straight to bed every night after dinner 😛 One last thing to note is the cost of food in the Cayman Islands. Get ready to pay similar prices to what you'd expect in a New York City restaurant anywhere you go in Grand Cayman. We're used to expensive meals in New York, but I could see this being a shock to those who don't normally have such a high cost of living.
Overall I can't recommend The Ritz-Carlton, Grand Cayman enough! Nick and I had a blast — it was the perfect mix of activity and relaxation. The great staff, food, room and amenities combined with an amazing location made this one of our best trips yet!
Have you seen the rest of my posts from Grand Cayman?
Road trip to Rum Point
Wearing a fun twist on the little white dress
Getting fancy for dinner at the Le Bernardin of the Caymans
Swimming with stingrays (yes!)
The cutest swimsuit EVER
Lilly Pulitzer on Seven Mile Beach
- Katie