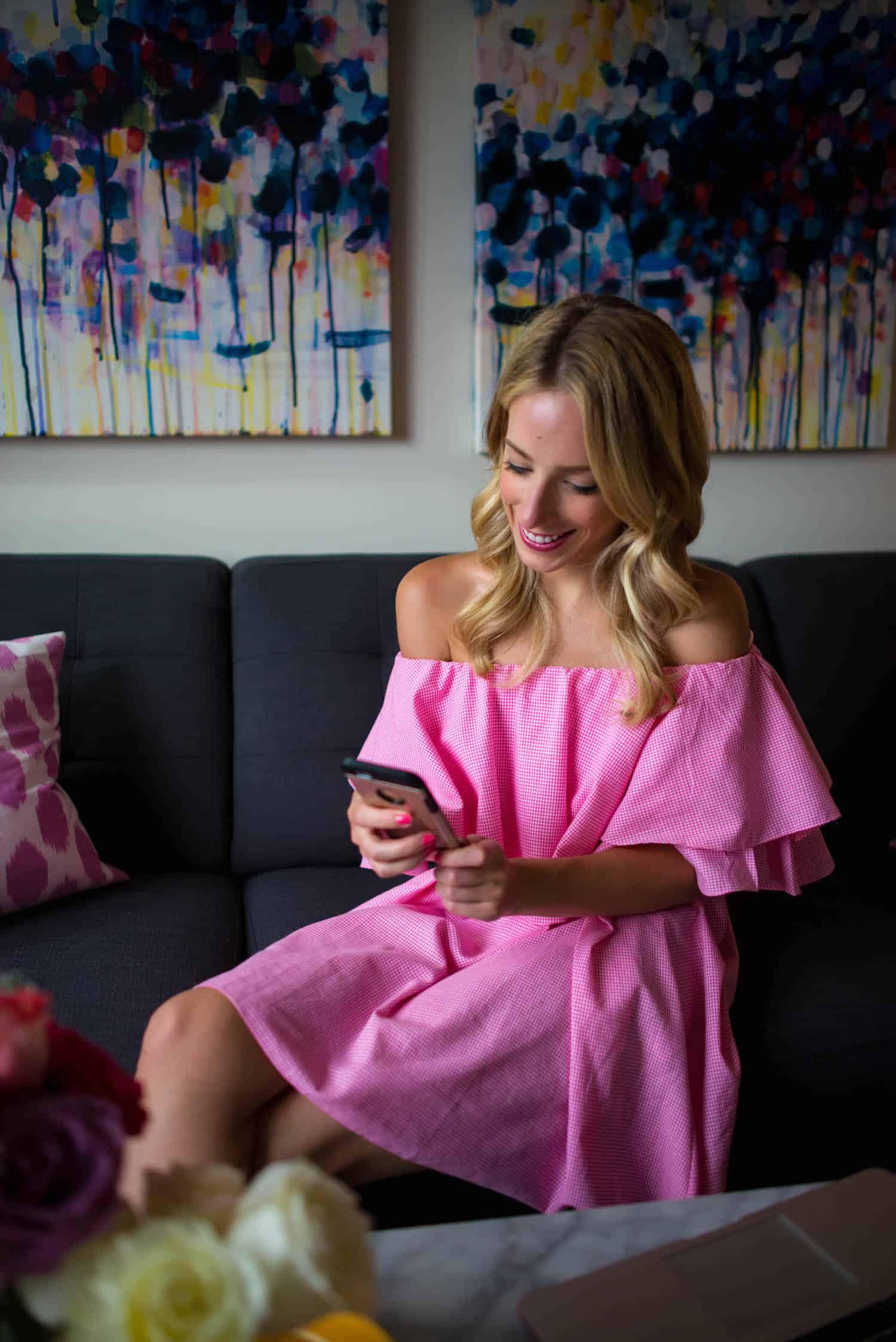 One of my biggest frustrations with social media is how difficult it is to keep up with everyone I follow. I could handle just Instagram, but when you add in Snapchat, Facebook, Twitter and Pinterest — it's just all too much and I know I miss a lot of updates I would've liked to see and read.
Another thing that drives me C R A Z Y is clutter. I know I probably bring a lot of it on myself and can't begin to tell you how many dumb humor accounts and random brands I've followed on my various social media handles over the years. I'm constantly finding myself scrolling so fast, barely even glancing at any of my updates because there are just so many. Who knew social media could be so exhausting?
If you're feeling like me then you're in luck! I was recently introduced to an awesome new app that aims to organize the shoes that is social media. Something like that actually exists? Get ready gals because Springpop is about to change you're daily digital routine.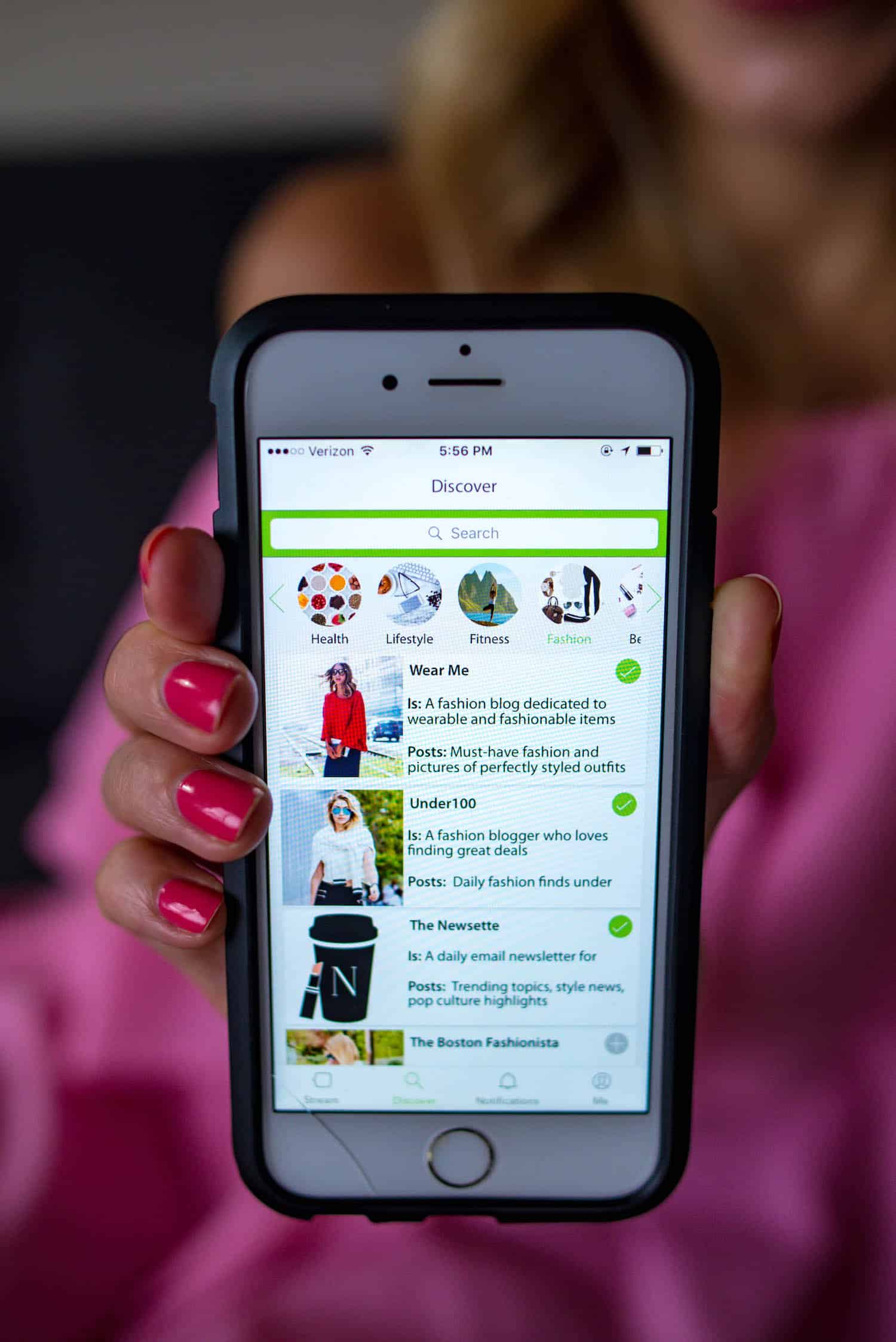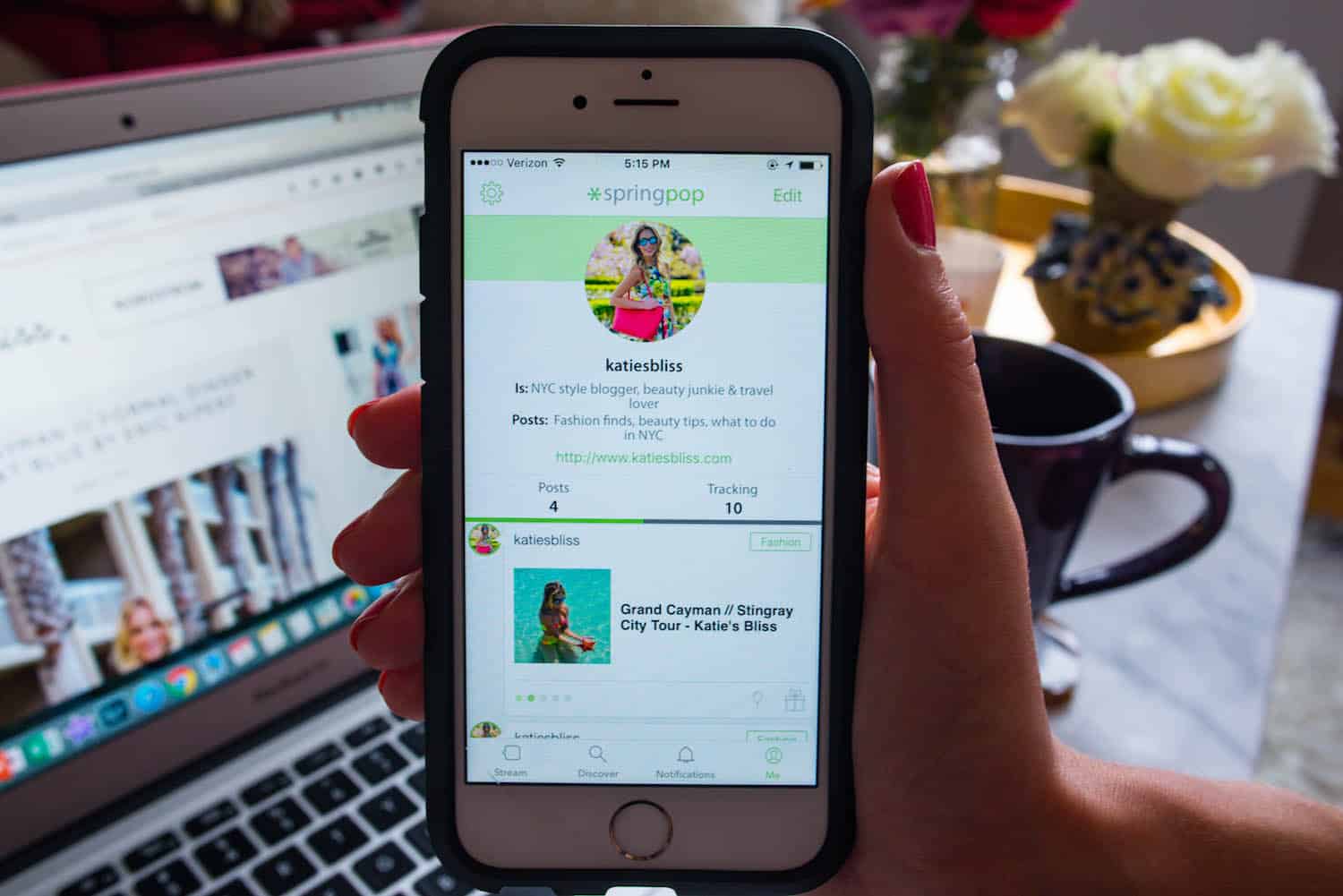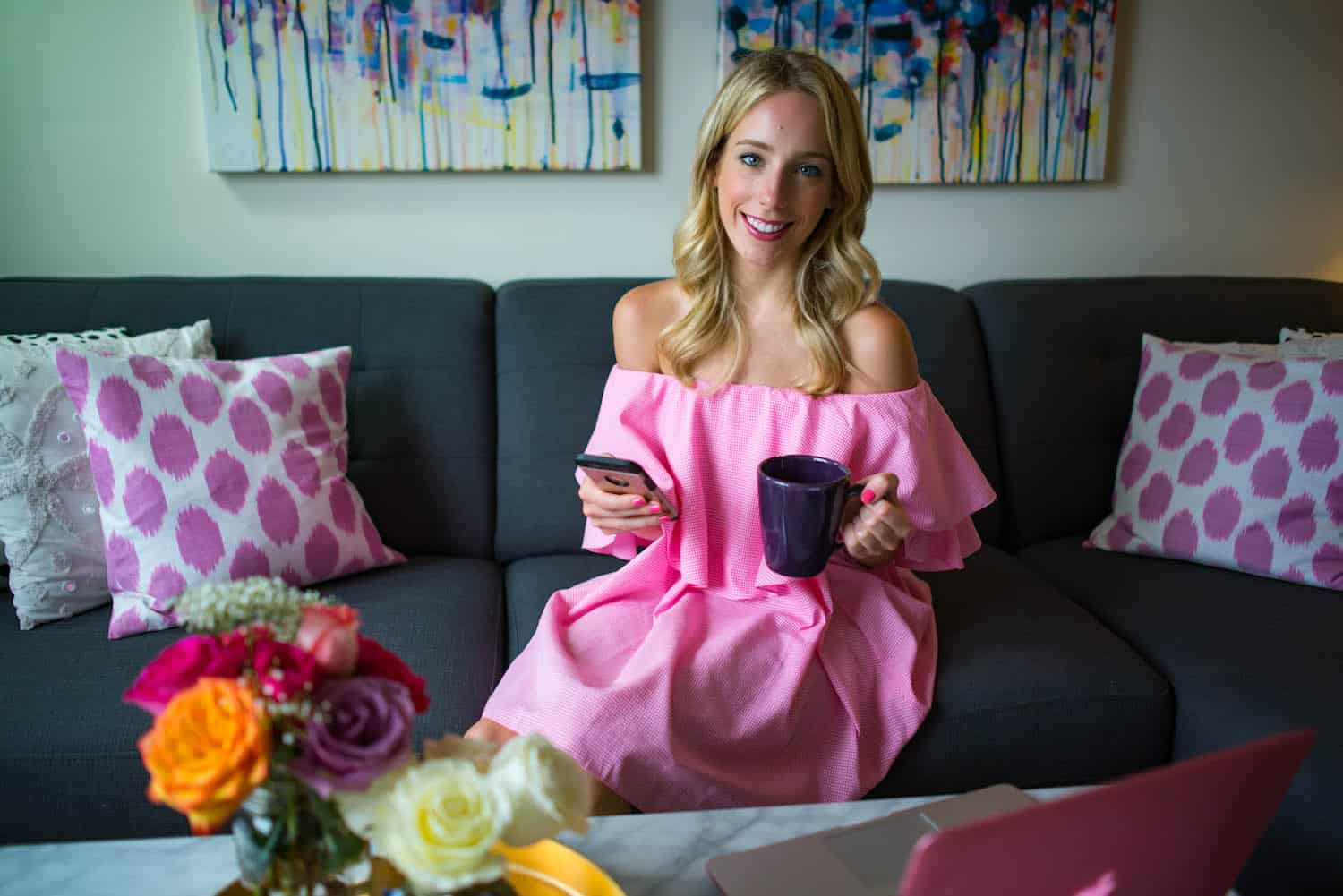 I was wearing… pink off shoulder dress (love this one too!)
What really caught my attention about Springpop is the way updates are streamlined and how users are provided fun, happy and informative content in a super-efficient way. Short on time like me? All you need is a few minutes on your daily commute to really explore and catch up on any new posts.
So what will you find on Springpop? All content is curated and categorized by genre, from fashion, business, and lifestyle to health and fitness. I like how there's something for everyone, whether you're passionate about style or really into health and wellness. When you download Springpop (free in the app store!) you can join as a "Poster" or "Non-Poster". Posters share and create the content, while Non-Posters can follow up to fifty style experts, lifestyle influencers or career gurus, ensuring what you see in your feed is interesting and well-curated. Another cool feature? Posters can only post five times a day eliminating the never-ending feed issue. Hallelujah. 
I actually had the opportunity to meet Springpop founder and college student Alexandra Pierson when she was in town recently. I was so impressed by her entrepreneurial spirit and how she's running her own business as a full time college student. I started Katie's Bliss when I was still in school and it's surreal looking back and seeing how much my little business has grown.
The timing of Springpop's launch could not be more perfect, especially now that it's summertime. It's really a great platform for exploring new activities and getting ideas for things to do. I always try and read a few books every summer so I've used the app for recommendations. It's also a great place to find career and business advice!
I highly recommend downloading Springpop and trying it for yourself. You can find my profile @KatiesBliss. I'll be sharing blog updates, items I'm interesting in buying, inspiring quotes I love, along with fun things I'm doing in the city!
How do you cut through the social media clutter? What are some of your favorite apps?
Big thank you to Springpop for partnering on this post! #PostYourPop
- Katie