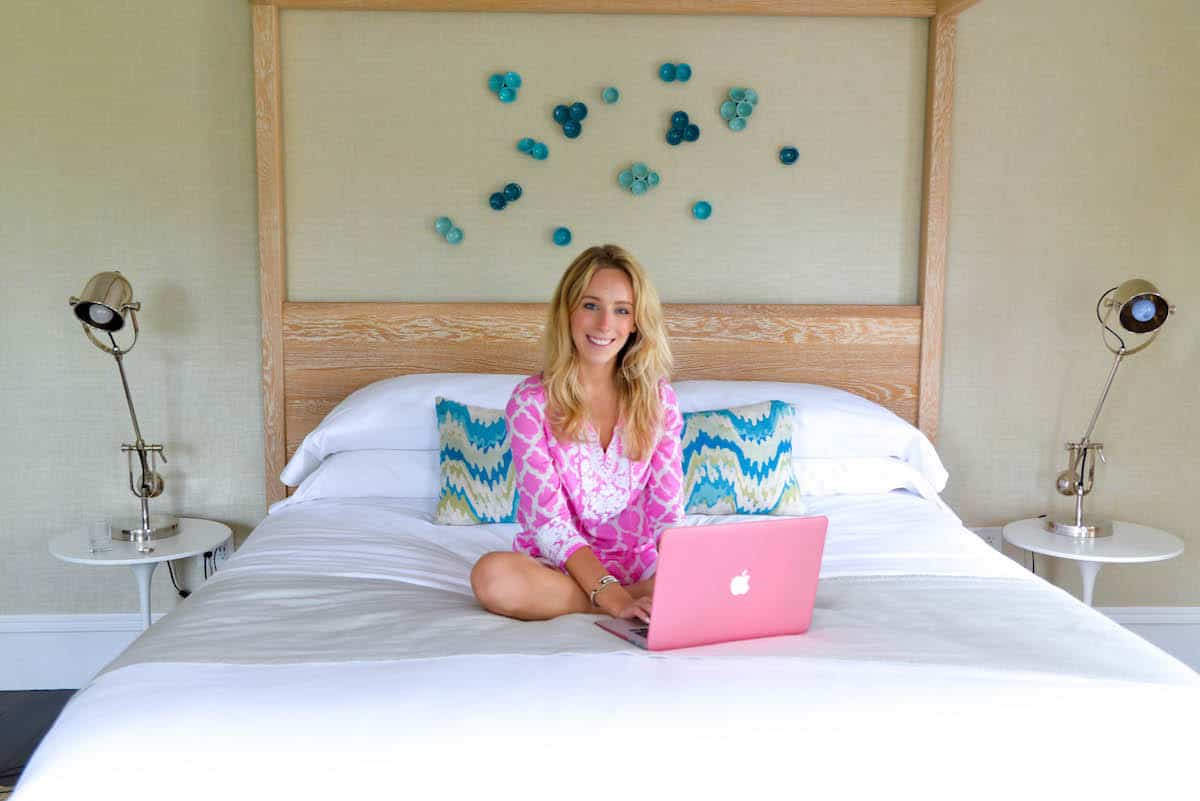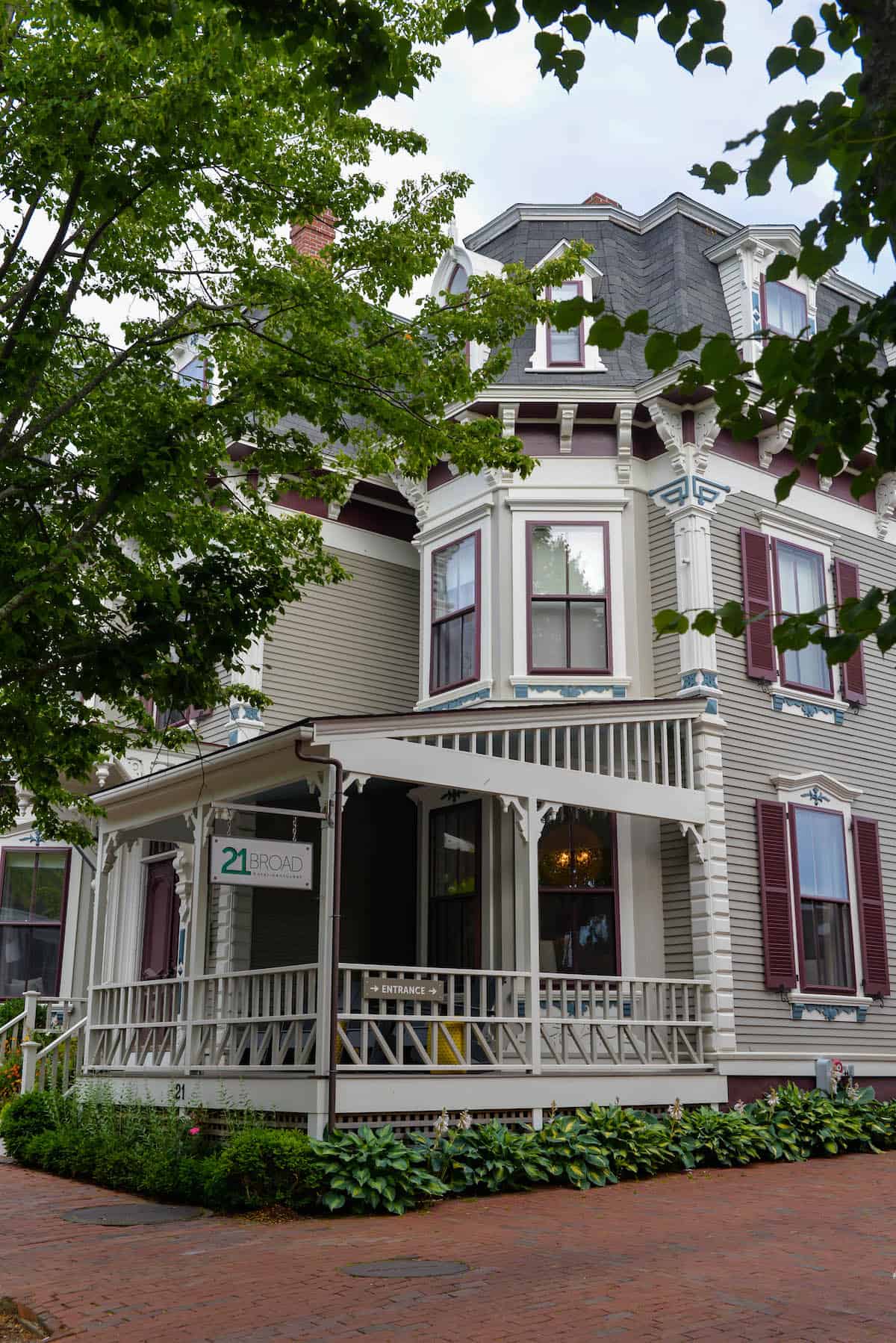 If I could fly back to Nantucket tomorrow, I would! Our trip to the island was nothing short of incredible. Nick and I have talked about going every summer since we moved to New York. He grew up in Massachusetts and is no stranger to Nantucket and Cape Cod, however we never got past the initial discussion phase. When I was thinking through our summer plans earlier in the spring I finally just said "we're going" and penciled in a two-night trip!
We stayed at 21 Broad, a boutique hotel centrally located on Broad Street in downtown Nantucket. It could not have been a more perfect place to experience Nantucket for the first time! We felt at home as soon as we walked in the door. Click through the jump for more photos + a full review of our stay!
 THE HOTEL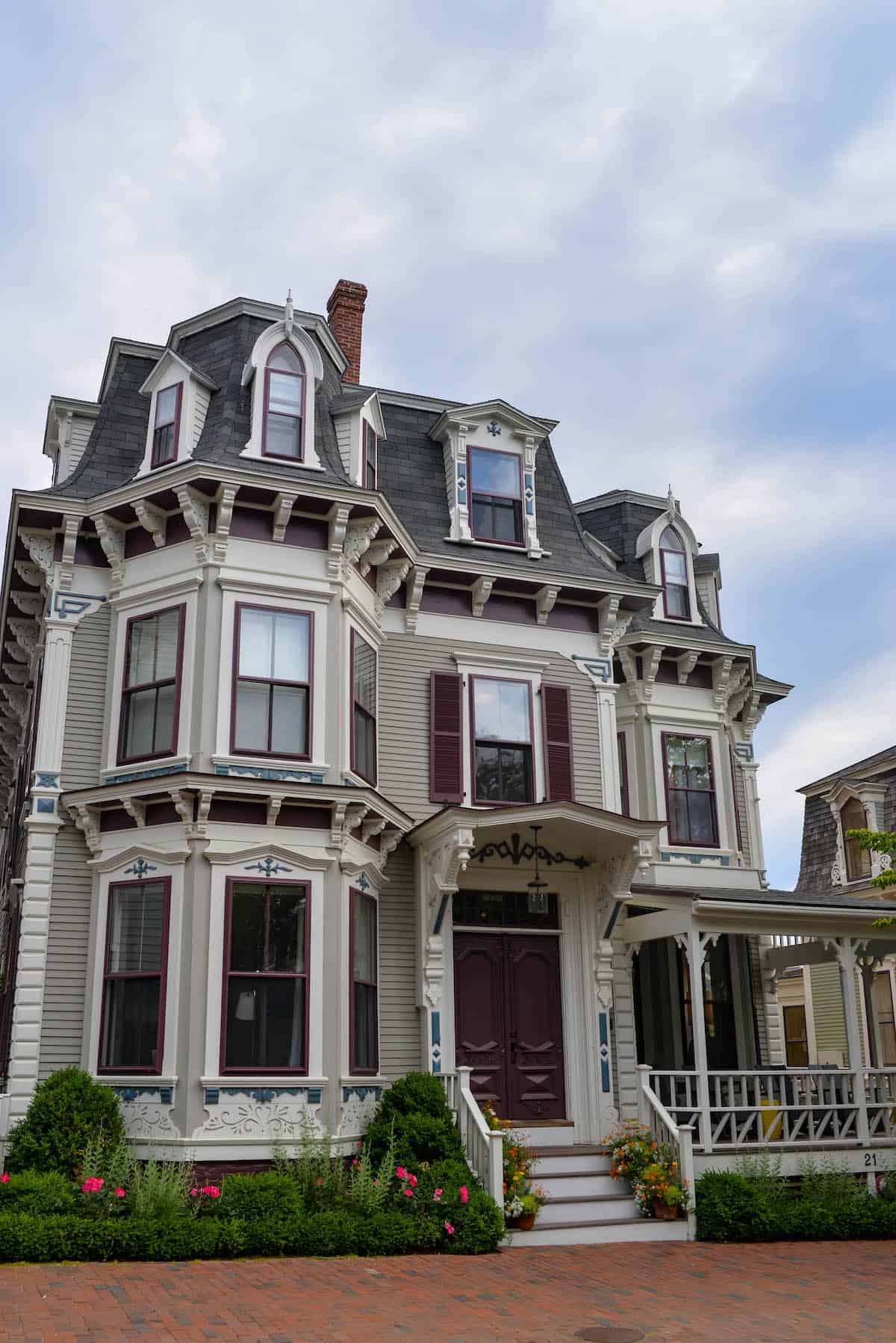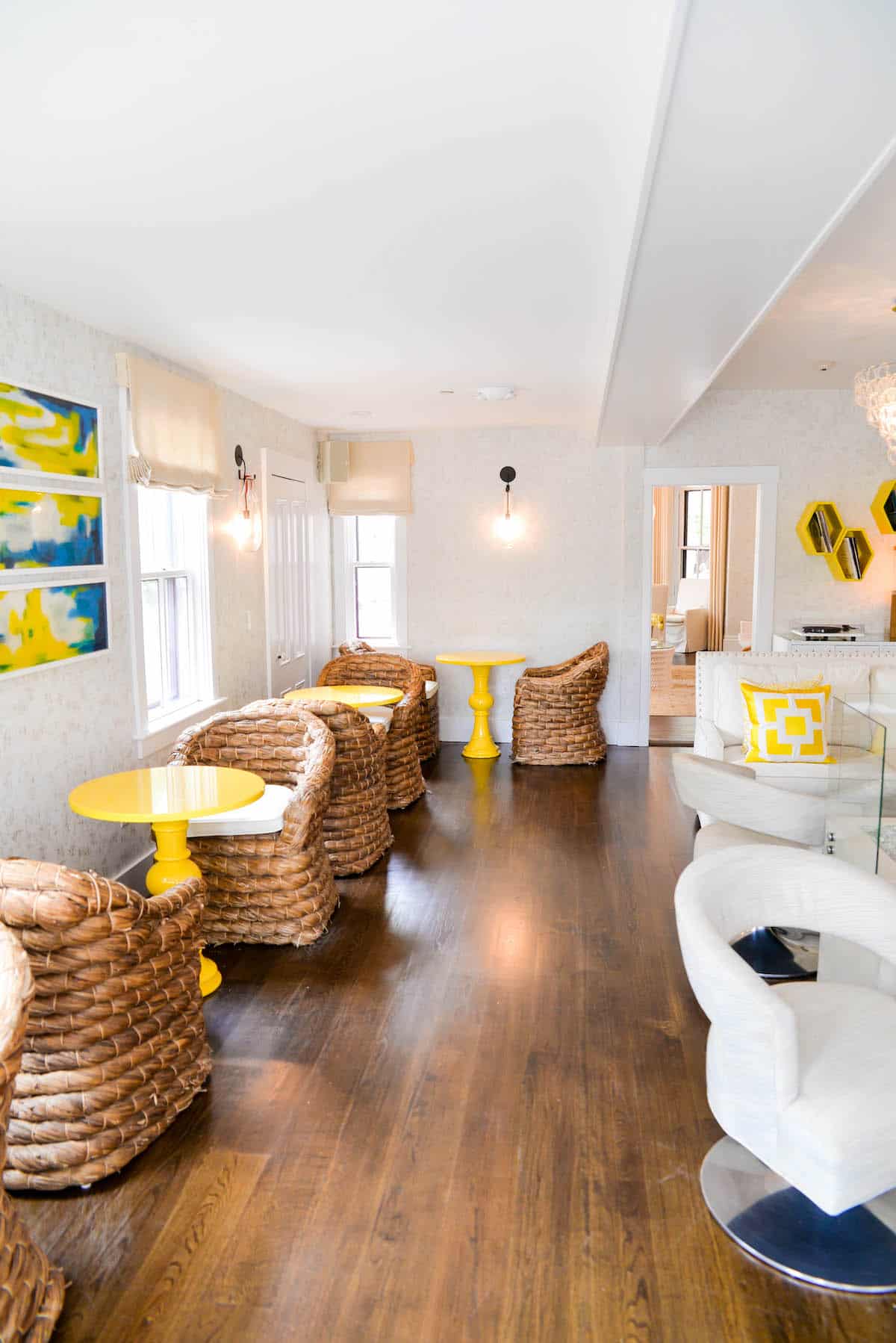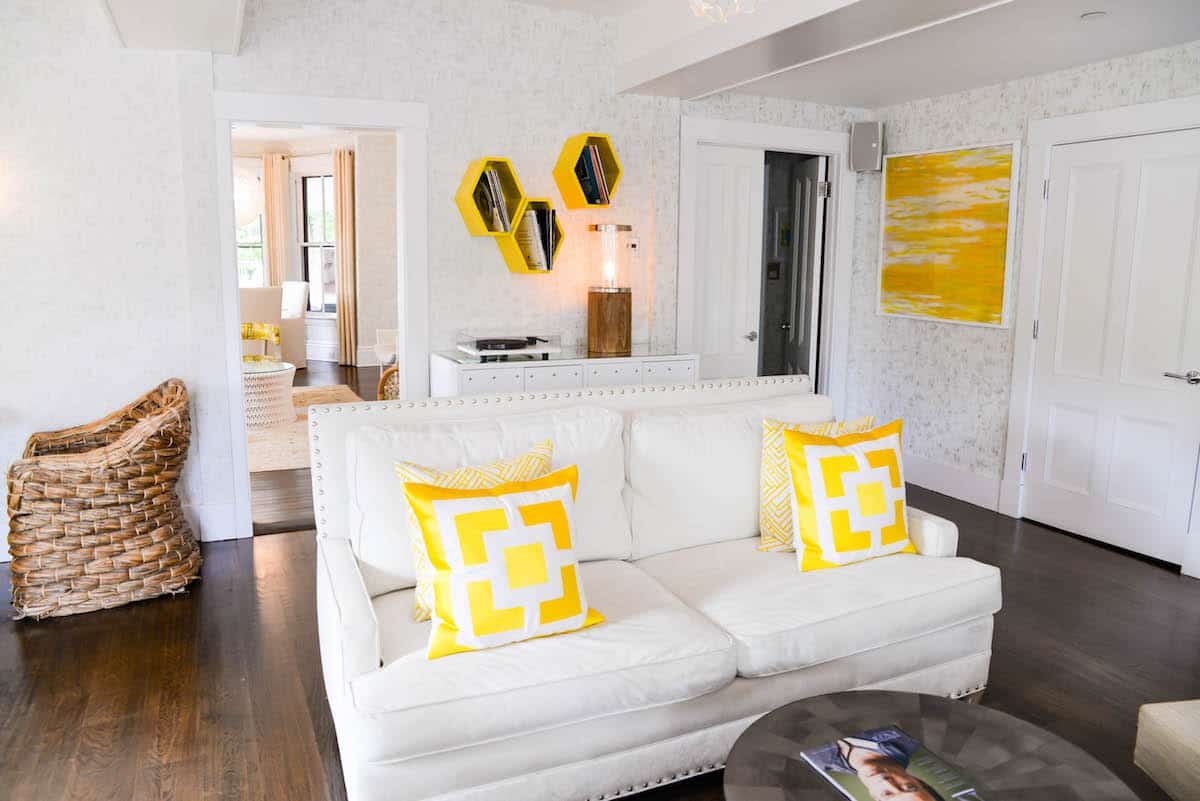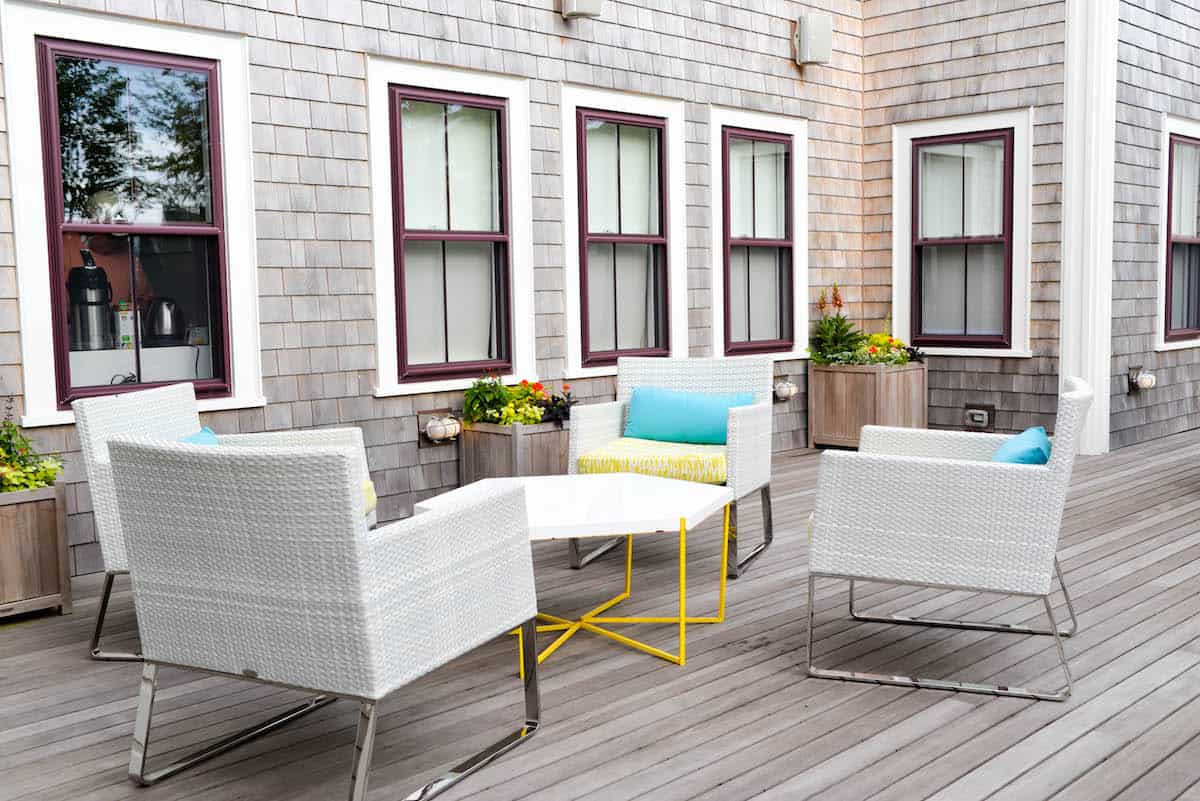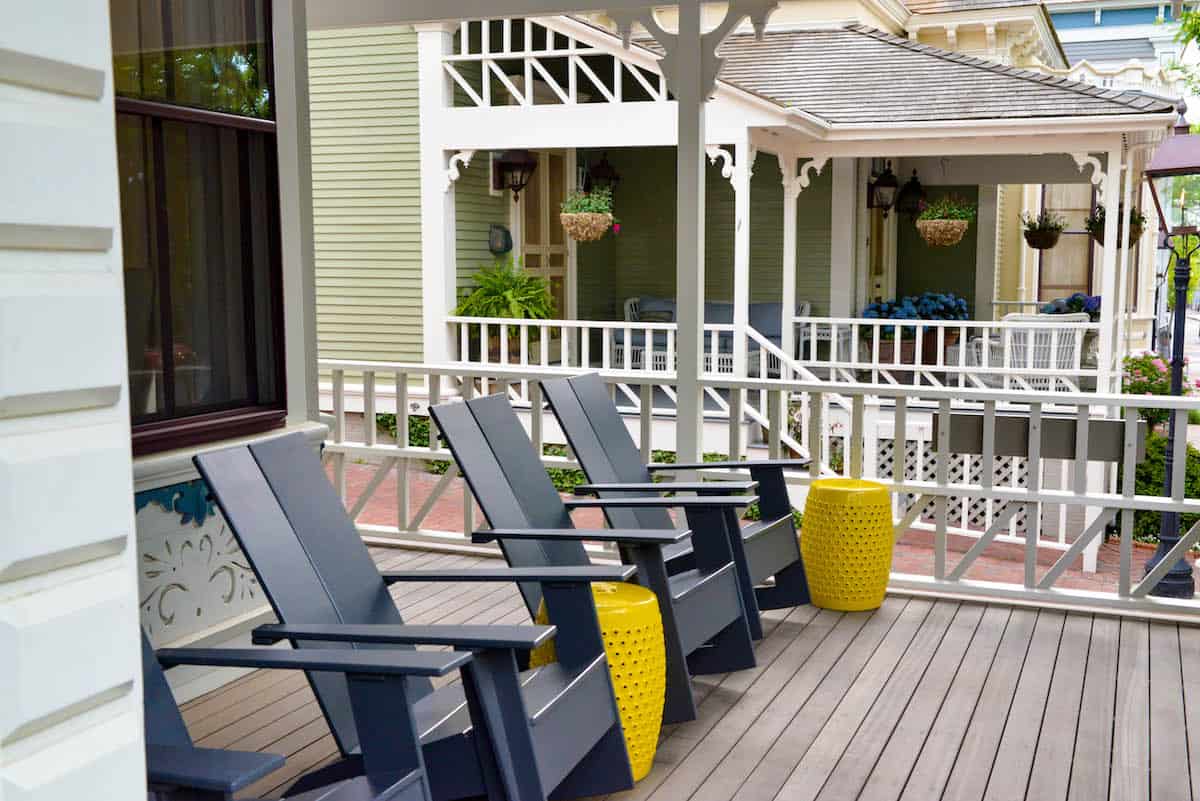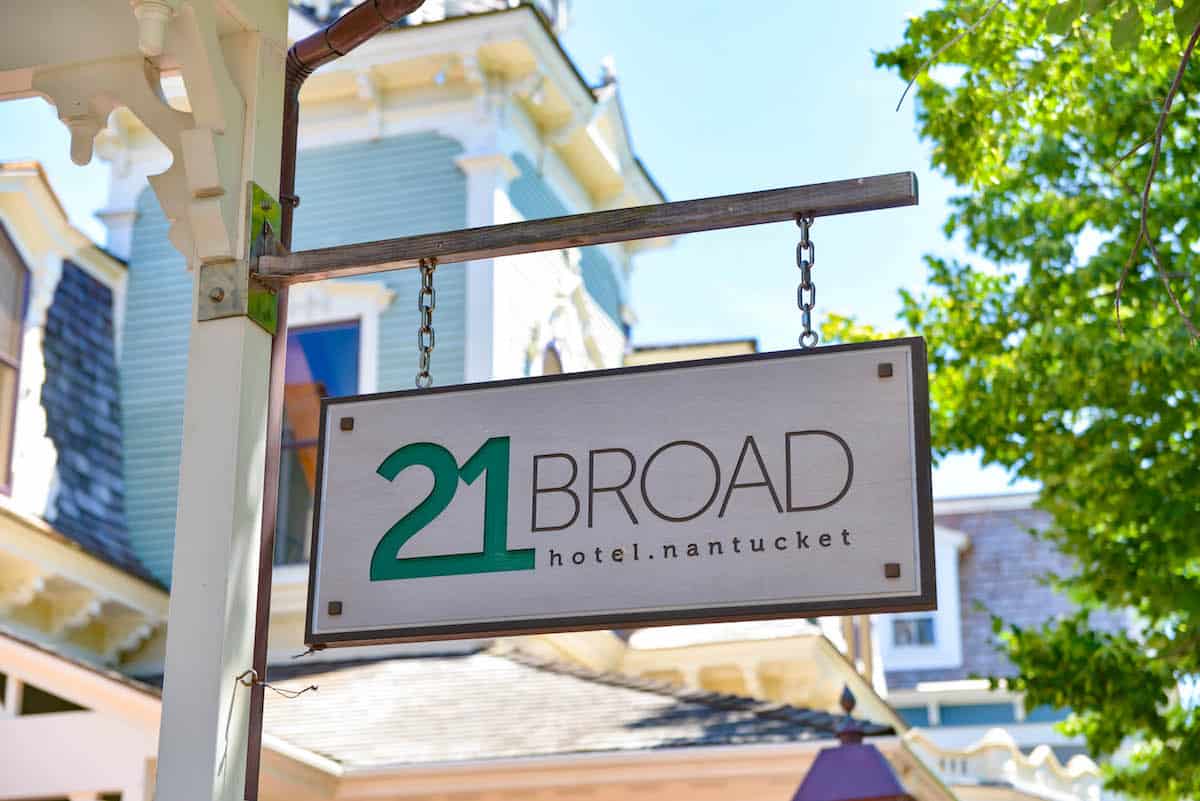 THE GUEST ROOM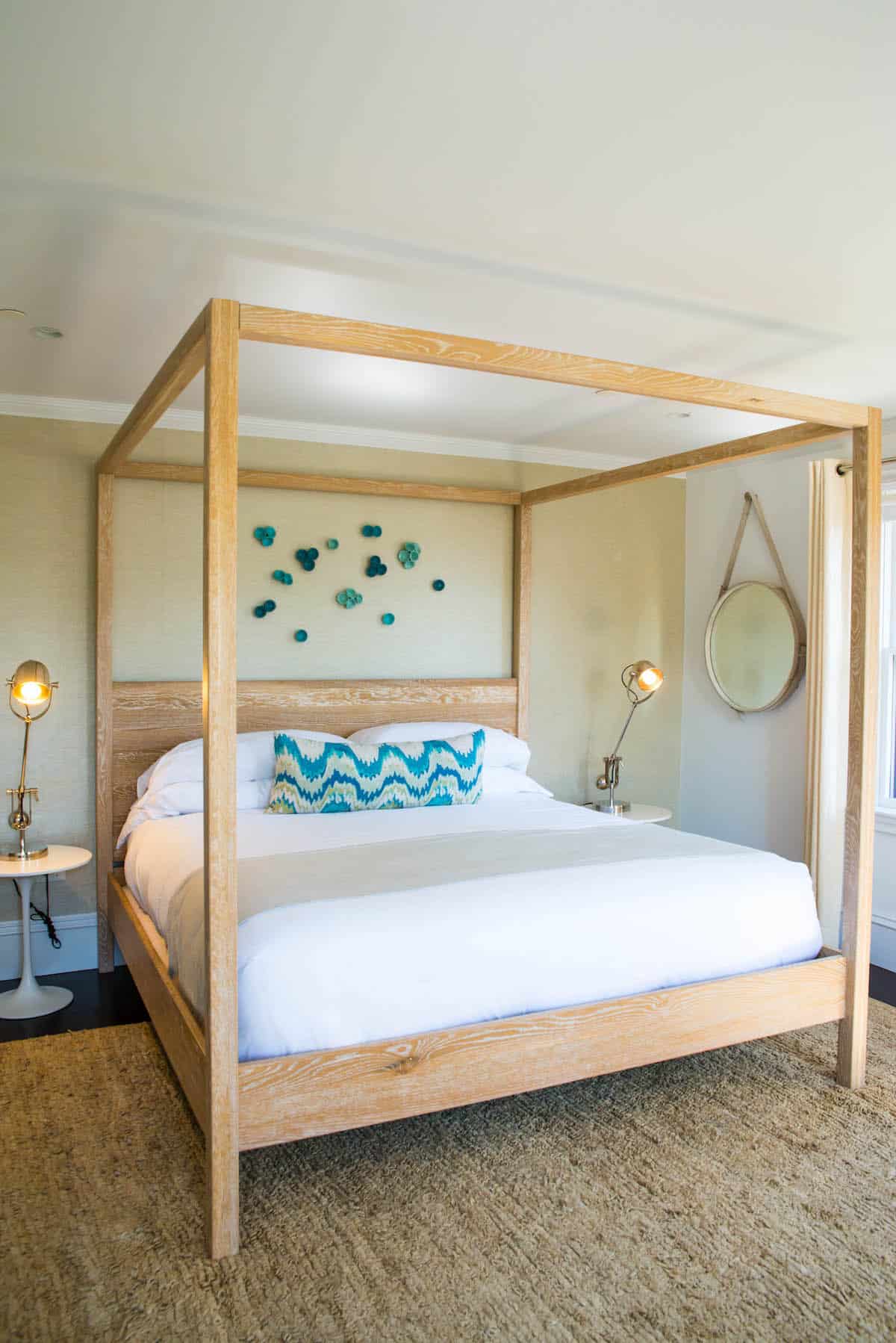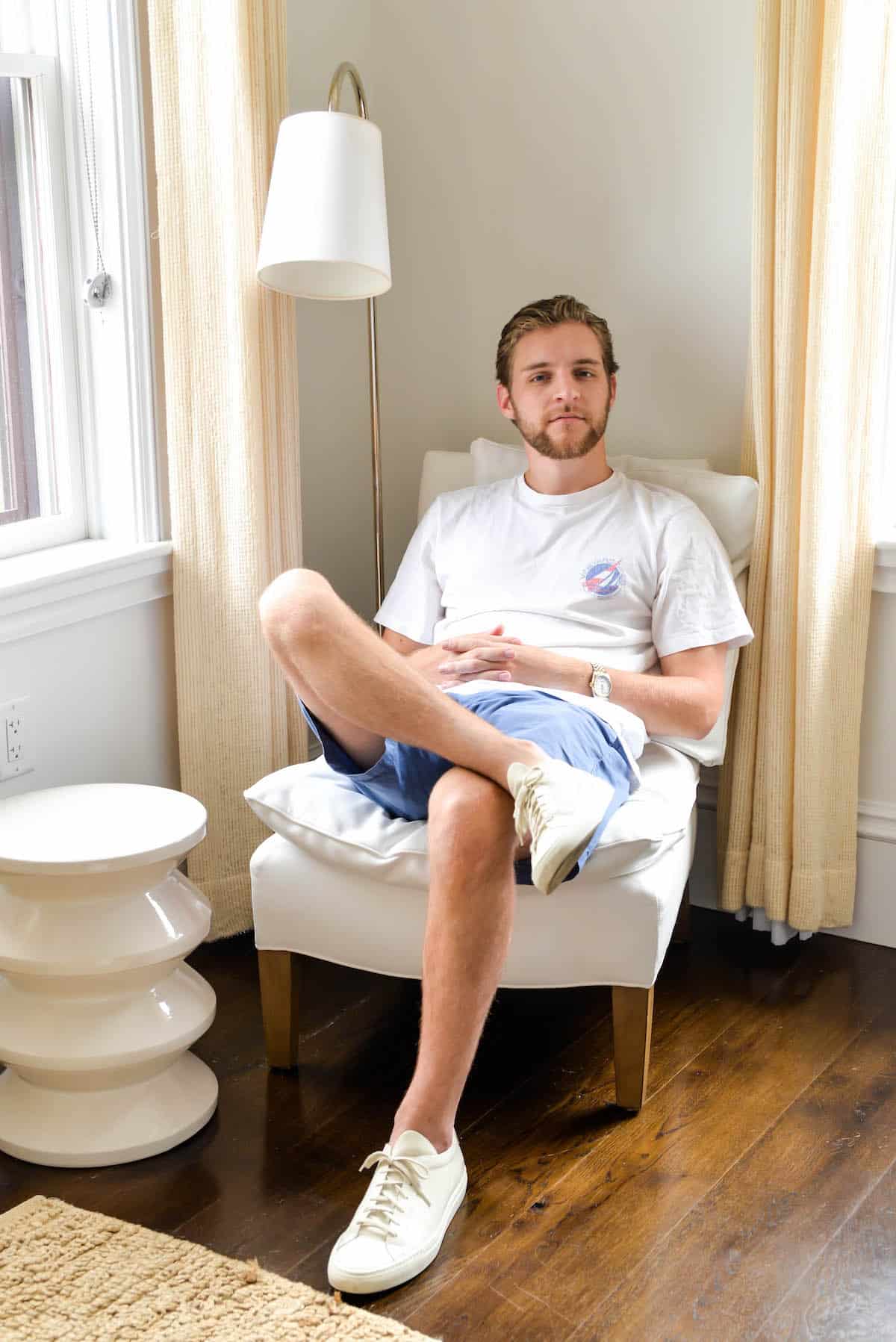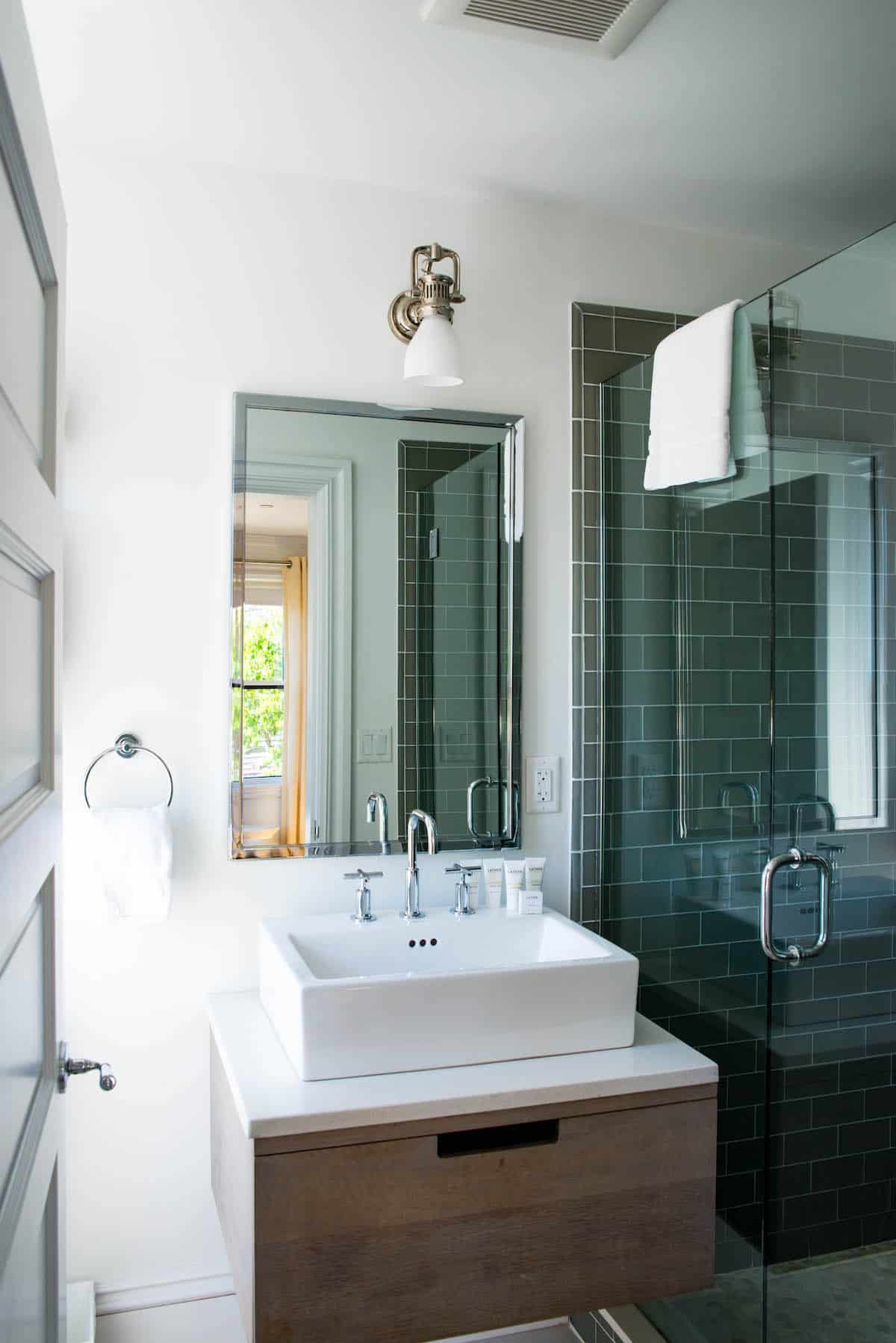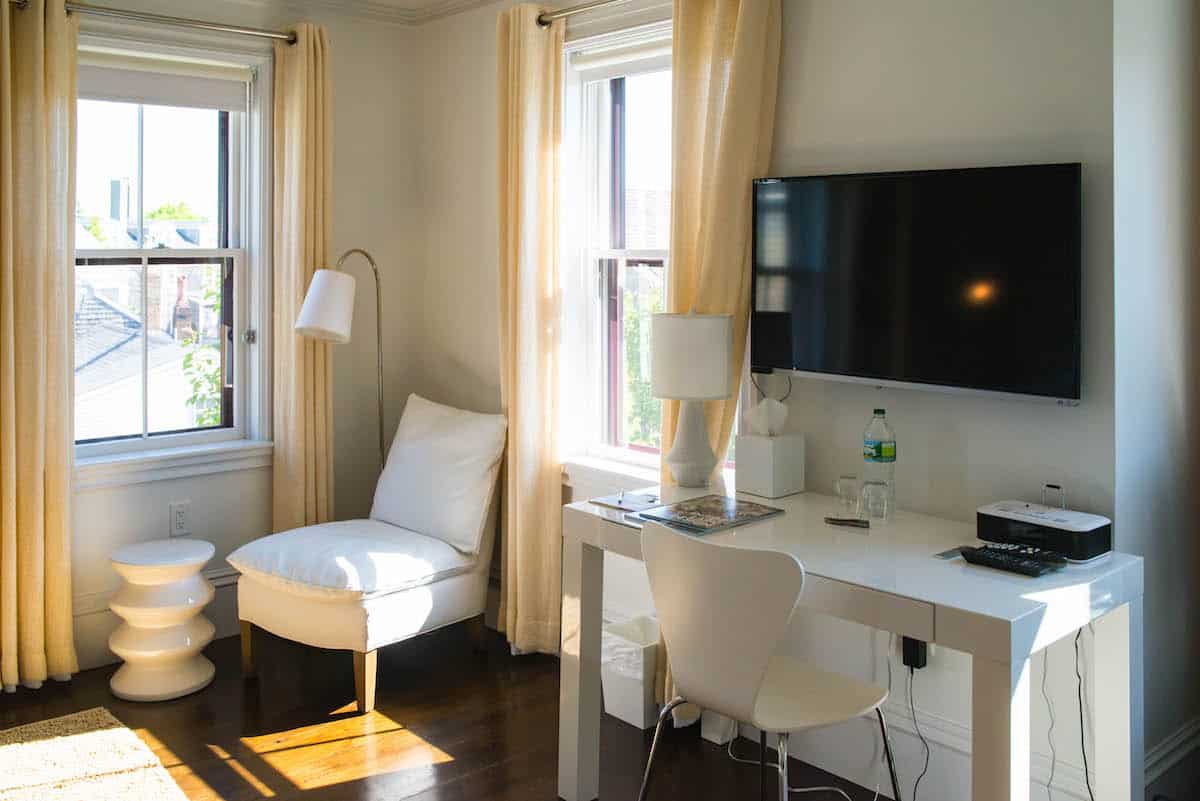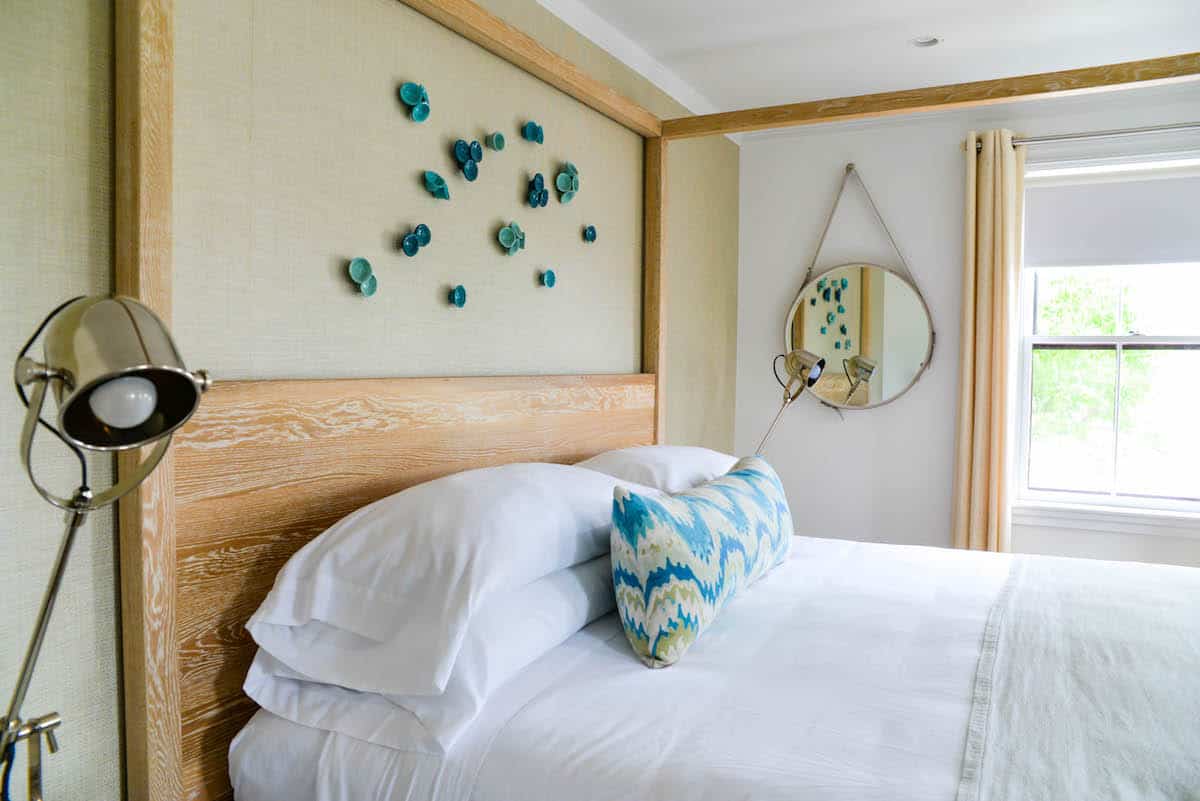 Getting to Nantucket: I was so happy when I found out there are seasonal direct flights from NYC to Nantucket. It was the easiest flight ever — just 35 minutes in the air! Once we landed we caught a cab right outside the airport to take us to our hotel. The island is teeny tiny, just 15 miles in length and about 4 miles wide, so it was only a ten minute drive from the airport to 21 Broad!
Our Room: The accommodations were really impressive at 21 Broad, both in quality and design. There are 27 unique guest rooms that range in price from $209 – $689 per night depending on the season and availability. We stayed in a spacious King Room which included a king size four-poster bed, high-definition TV, iPod docking station, complimentary wireless Internet, mini fridge with a Keurig coffee maker and a chicly-designed bathroom with Lather toiletries and a vitamin-C shower (it's infused in the water aka so cool). The room decor was very modern and minimal, but also distinctly preppy as I expected from a Nantucket hotel. Out of all the room amenities, the plush linens were what impressed us the most. It was an awesome feeling coming back to such a soft and comfortable bed. It made getting up in the morning very tough!
The Decor: If you're a interior design afficionado or just appreciate good taste, then you'll love 21 Broad. Designed by Rachel Reider Interiors, the all-white palette with pops of color and statement art throughout the hotel reminded me a lot of my own personal interior style. I would've come home with so many ideas if only we'd visited before we moved apartments! The hotel is distinctly very Nantucket, but it definitely has an urban, open-air feel which we appreciated. Walking in the door to the lobby and common area just felt really refreshing, like we were instantly relaxed. As you can see from my photos, 21 Broad is a very Instagram-friendly hotel. I couldn't stop snapping photos!
Amenities: The amenities available to 21 Broad guests are really top notch and on-par with what I'd expect from a luxury resort. In addition to the amazing guest room and impeccable decor, the hotel offers many additional extras that really set the hotel above the rest. Nick and I are breakfast people so we couldn't get enough of the complimentary small plates breakfast. Now this wasn't any continental breakfast — I'm talking fresh pressed juices, homemade scones and pastries, artisanal cheese and Nantucket Coffee Roasters coffee. We also loved the outdoor courtyard and fire pit. Every evening the hotel would provide complimentary mixers so guests could create their own cocktails. Nantucket also gets chilly at night so enjoyed warming up by the fire!
Location: 21 Broad is conveniently located on Broad Street in Downtown Nantucket. It's the ideal location for exploring the best of Nantucket's shops, restaurants and beaches by foot. It's about a ten minute drive from the airport and a five minute walk from the harbor where the ferries arrive. You could 100% stay at 21 Broad and never need to a call a taxi or rent a car.
Things To Know Before Visiting: I was pre-warned by a few friends that dining in Nantucket is incredibly expensive, and they were right. Pricey meals really don't surprise me after having lived in New York for four years, but wow, some of our dinner bills were shocking. It makes sense — the tourist season in Nantucket is literally only two months long so businesses have to make their money in the summer. If you visit, just pad your dining budget! Also make sure you pack comfortable layers. I knew it would get chilly at night so I brought a white blazer and a Vineyard Vines pullover. If I could go back I probably would have packed a jean jacket or a Barbour quilted coat too!
We had an incredible time in Nantucket that I know wouldn't have been the same if we hadn't stayed at 21 Broad. The central location, incredibly comfortable room and top-notch service really made our stay special and importantly, stress free. We felt so taken care of and would 100% return again!
Have You Seen These Posts?
Exploring Sconset Photo Diary
Dinner Date At Galley Beach
Debuting My New Lilly Pulitzer Dress 
Hotel Review & Photo Diary From Our Grand Cayman Trip
- Katie