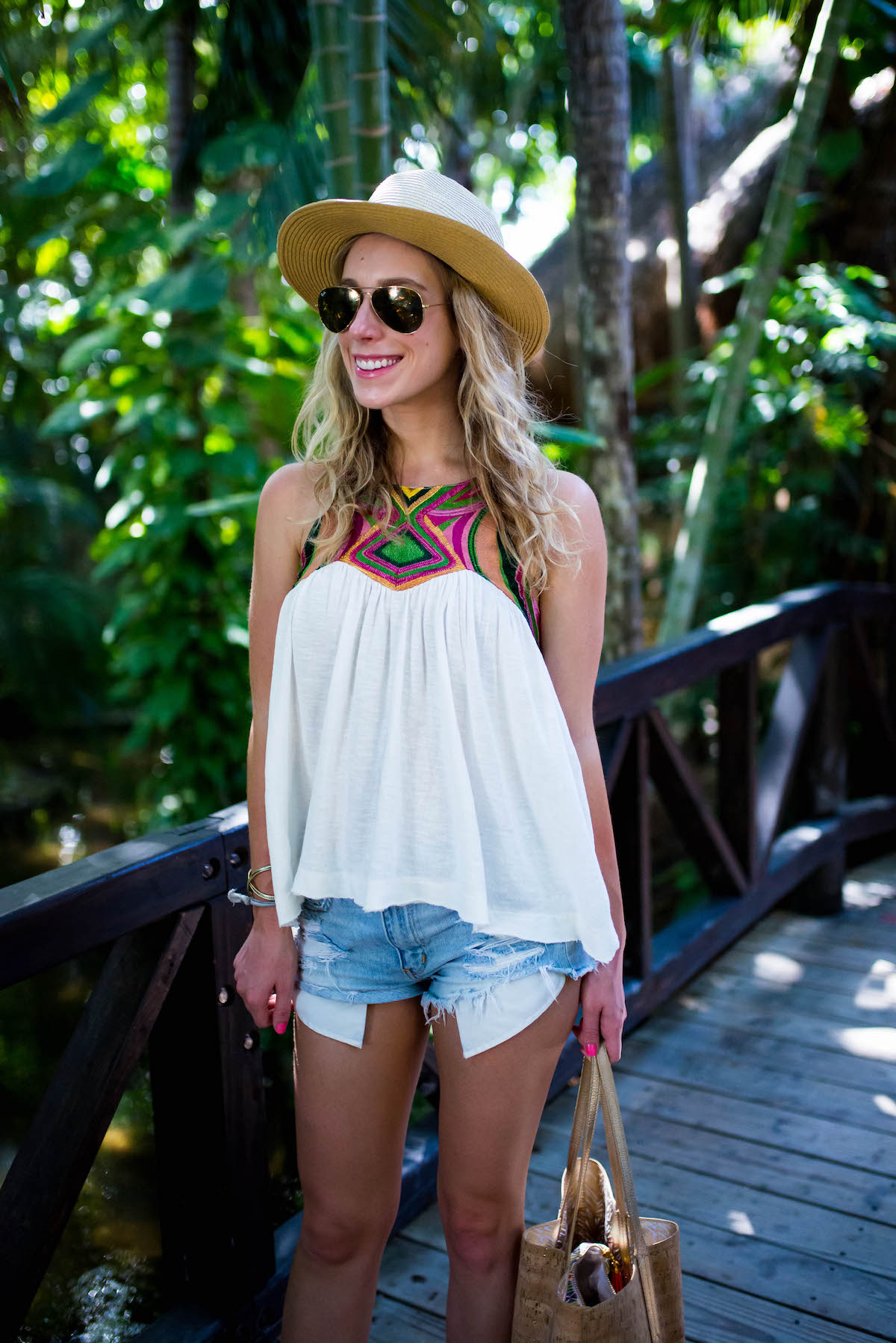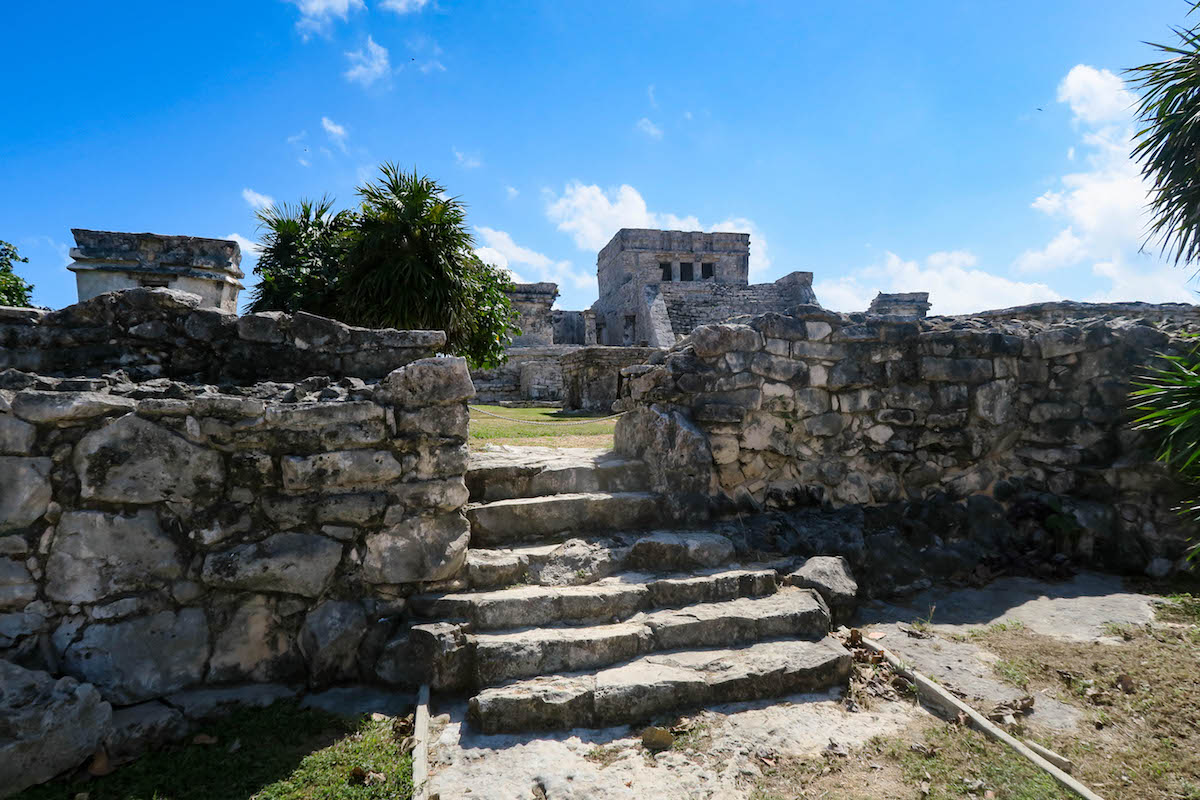 Oh Tulum, how you stole my heart! All it took was a few hours for me to fall completely in love with this little beach community on Mexico's Caribbean coast. While we stayed in Cancún (read my hotel review here), we were lucky enough to be able to spend a day in Tulum where we toured the ancient Mayan Ruins. The 1.5 hour drive it took to get there was completely worth it– if only we had more time to explore!
Shop The Post!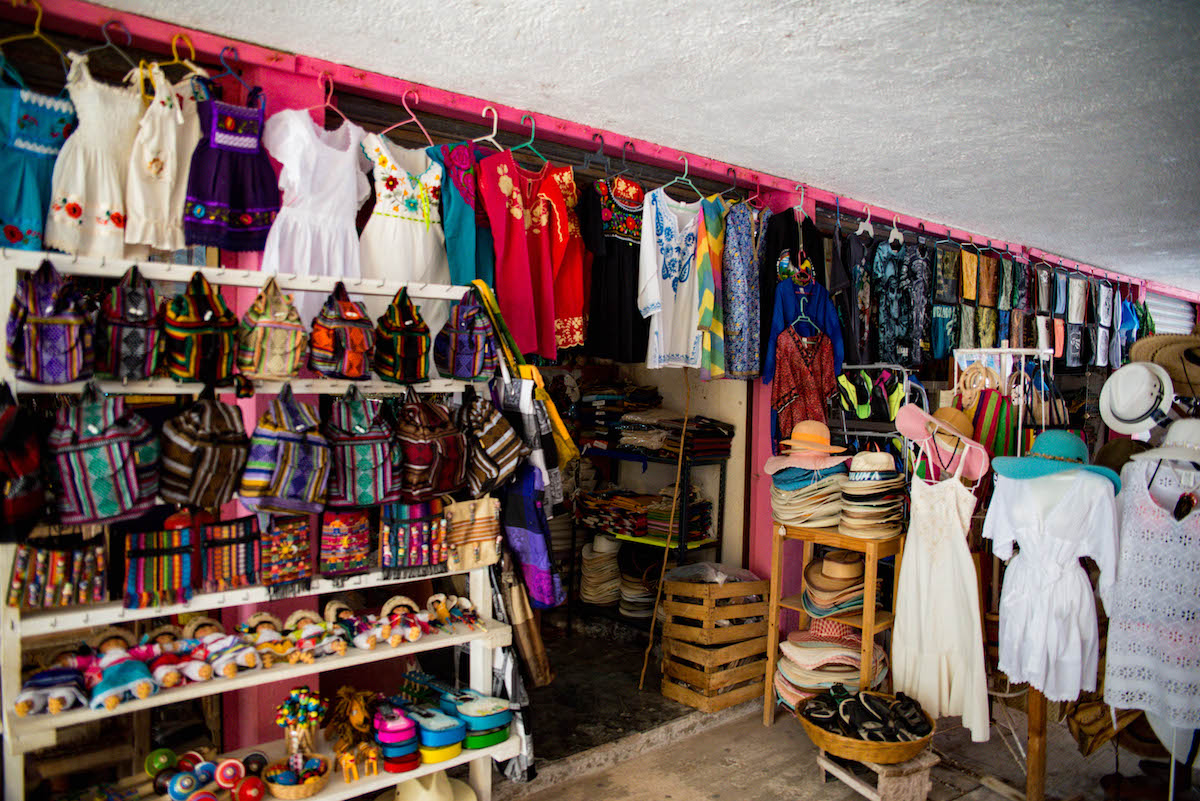 Our first stop was at the Tulum Bazaar located just steps from the Mayan Ruins. This colorful open-air marketplace is full of little shops and stalls boasting items from local vendors. It's definitely geared towards tourists, but it was fun to browse and there were lots of great photo opps. The bazaar also has a few restaurants so it's a perfect place to stop and get a bite before or after seeing the ruins.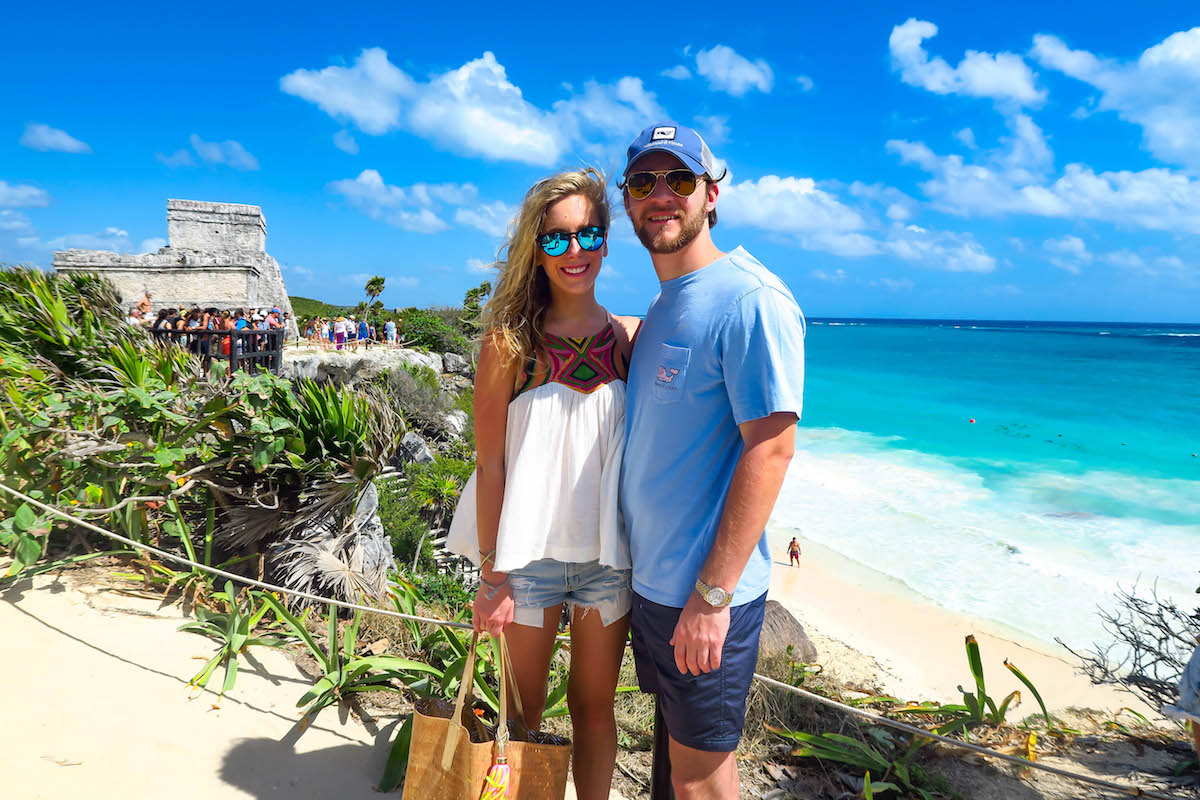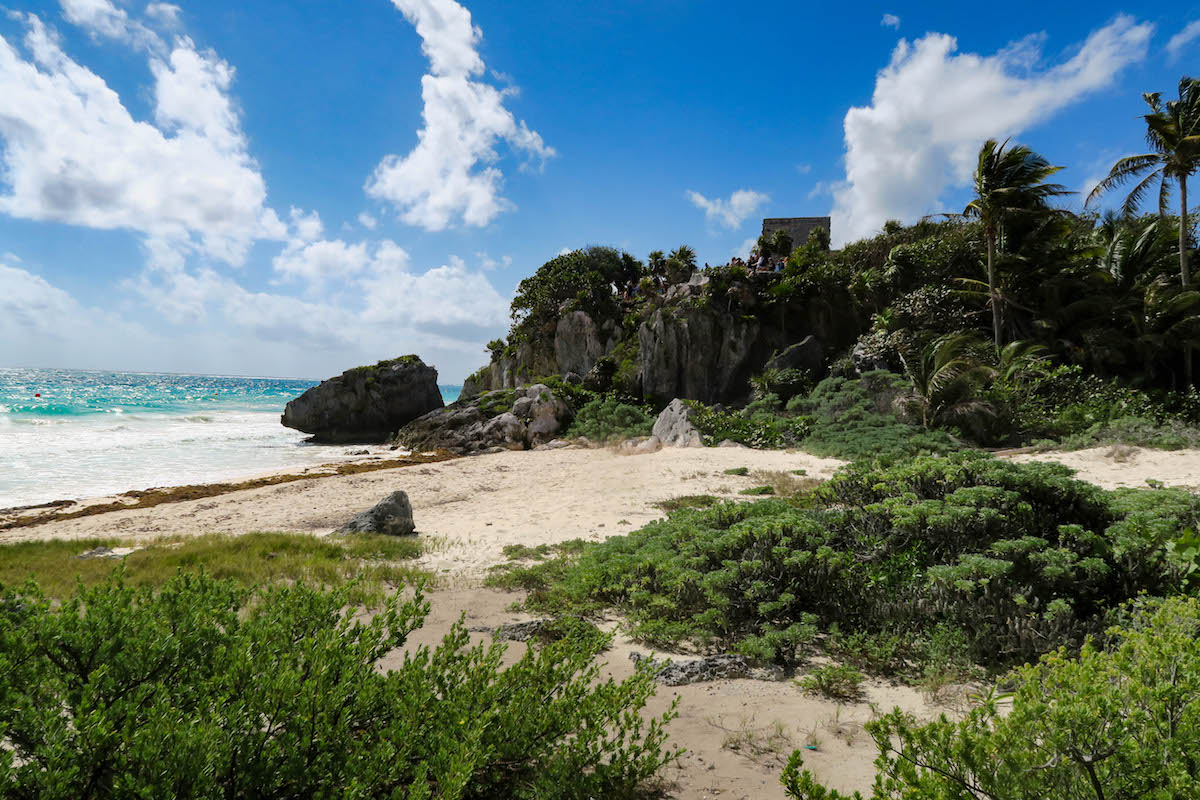 What makes the Mayan Ruins at Tulum so unique is that it's one of the only preserved sites located on the coastline. Other well-known ruins like Chichén Itzá are located a few hours drive in-land. Tulum was actually once a walled trading city known for it's beautiful beach and prosperous seaport.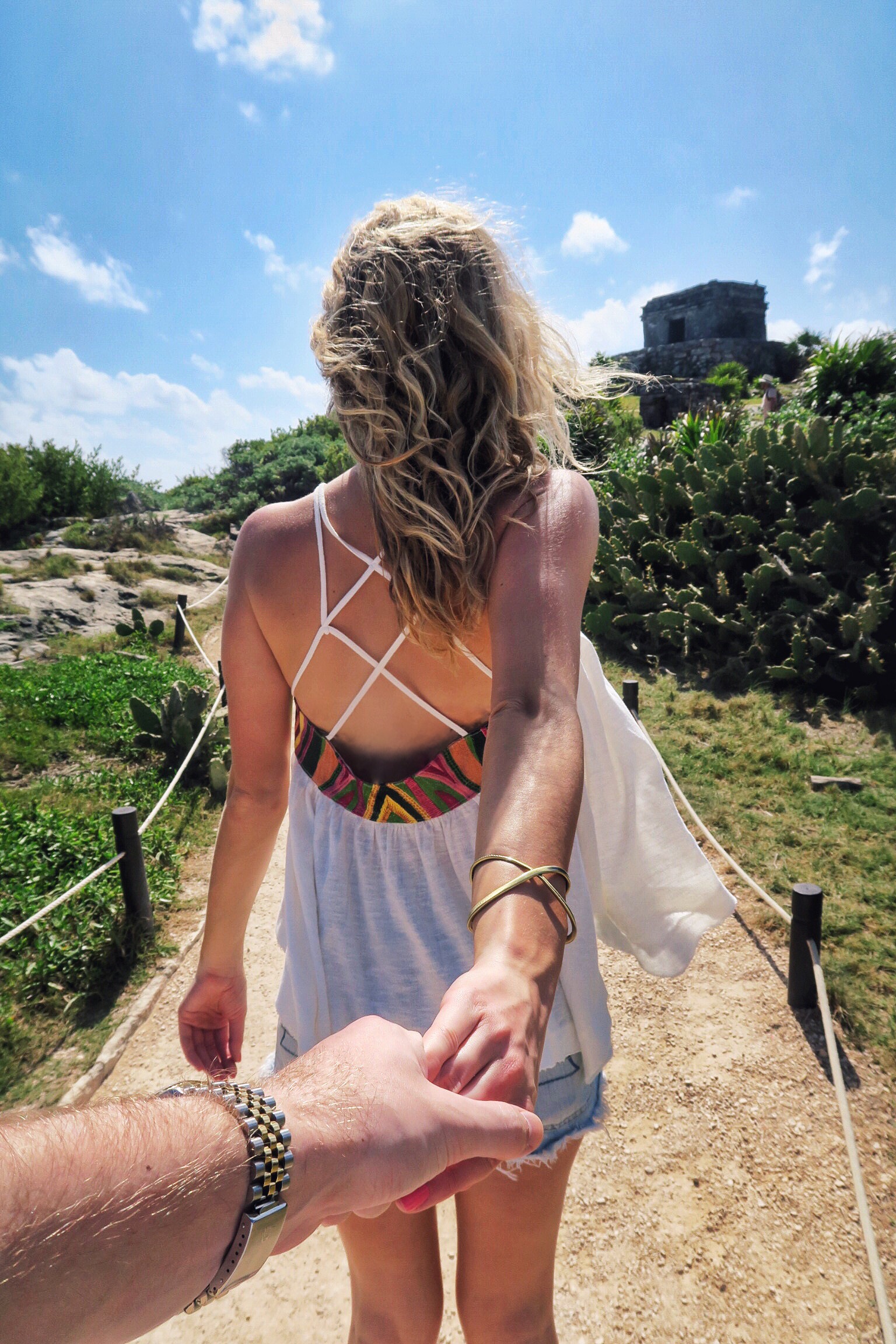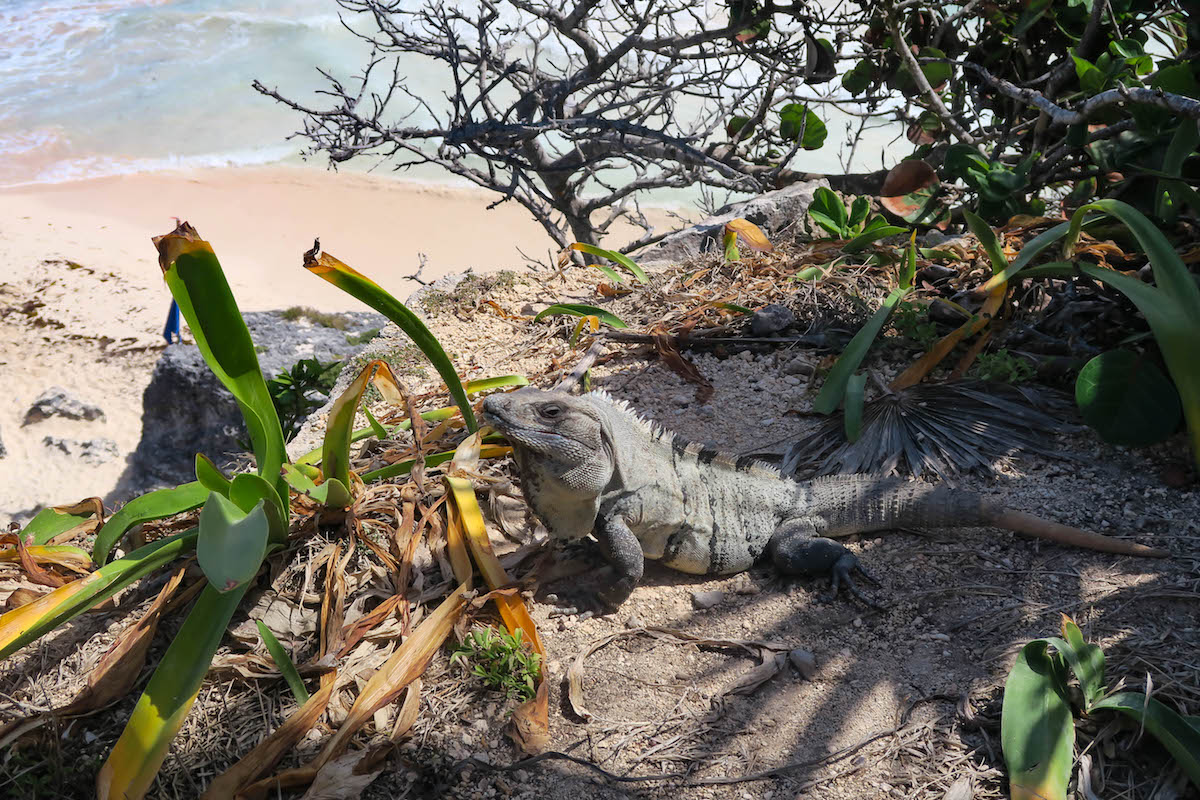 It's incredibly striking just how well-preserved the limestone structures still are, despite dating back to the thirteenth century. The ruins are definitely a tourist attraction, however the area is large and the pathways are open for roaming so you can explore at your own leisure. There is also a stairway leading down to the beach that is open for guests to use for swimming.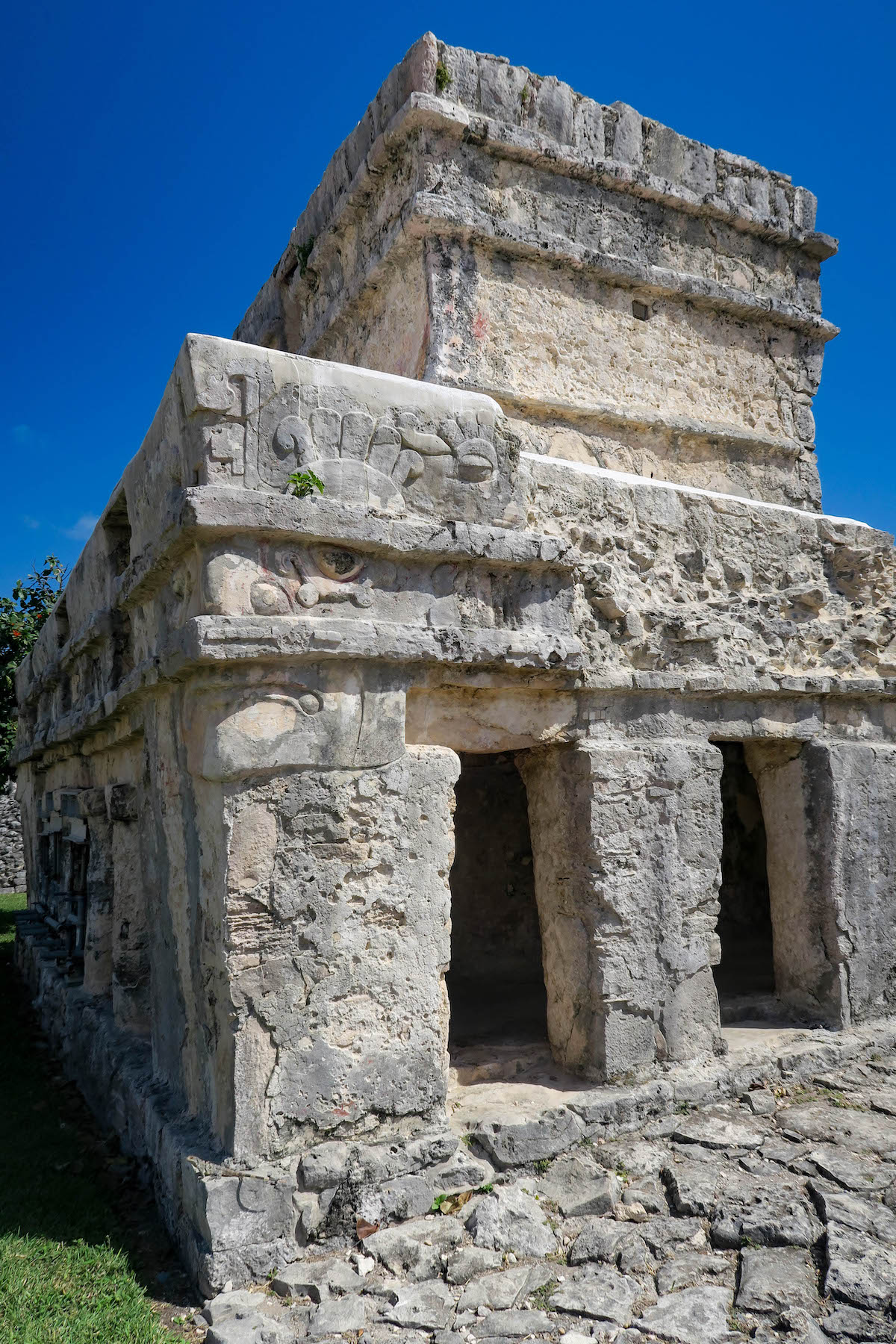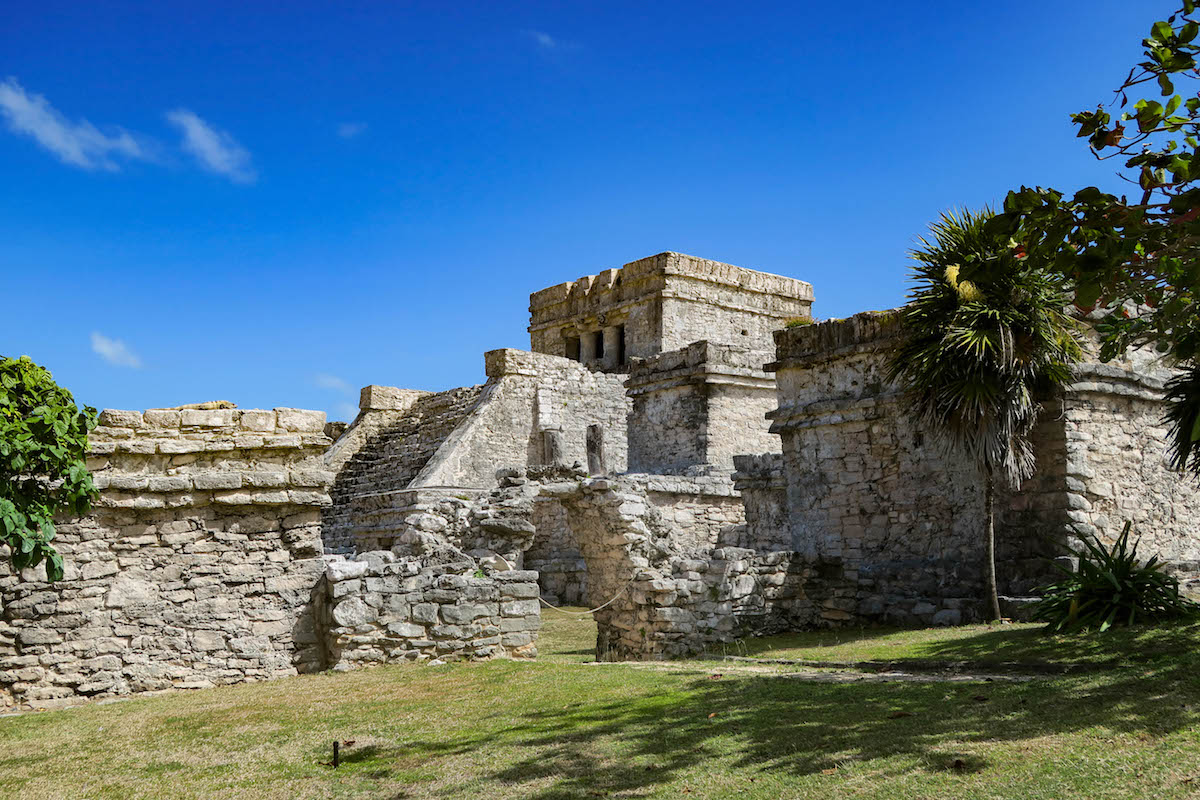 Our tour guide Francisco was incredible and spent the entire day taking us through the ruins and around Tulum. We were really grateful because we learned a lot more from him than we would've just exploring on our own. He was able to point out to us what each structure once was, as well as the reasoning behind many of the archeological details. The most prominent building in Tulum is El Castillo (pictured above.) It was originally thought to be a temple, but it actually served as a lighthouse assisting sailors in navigating the coastline.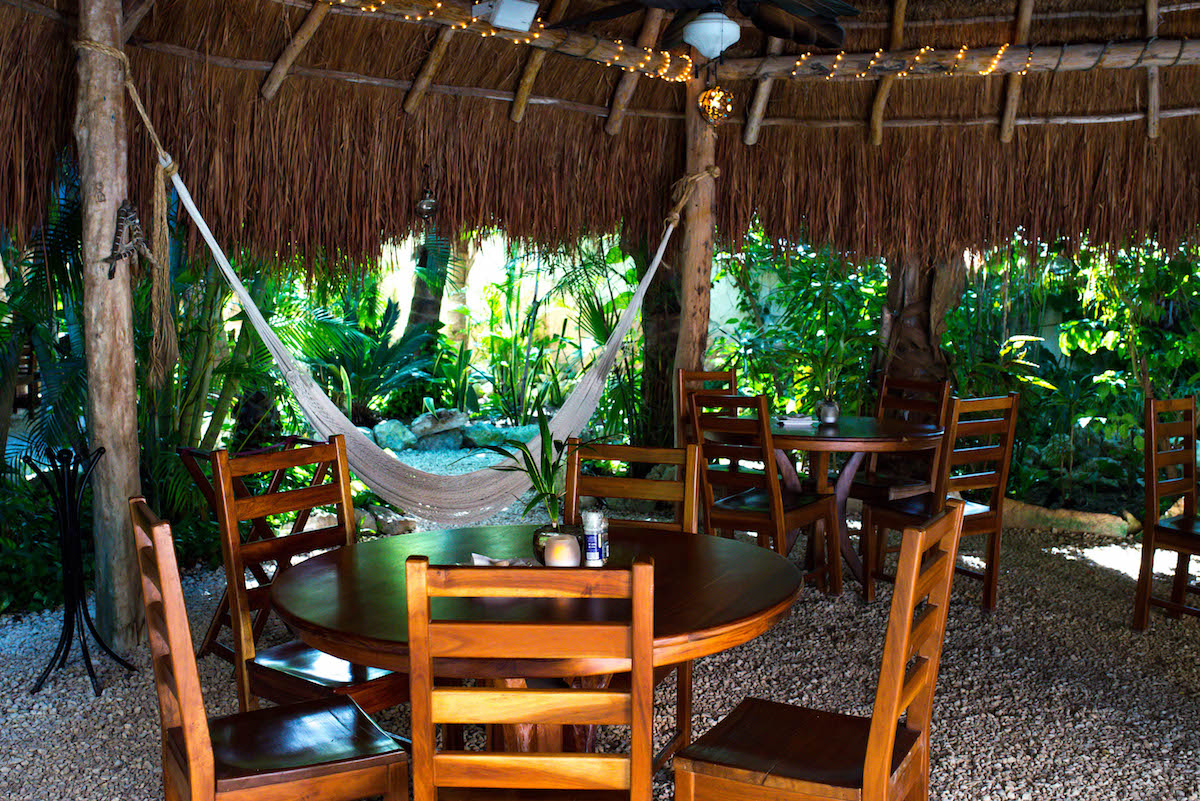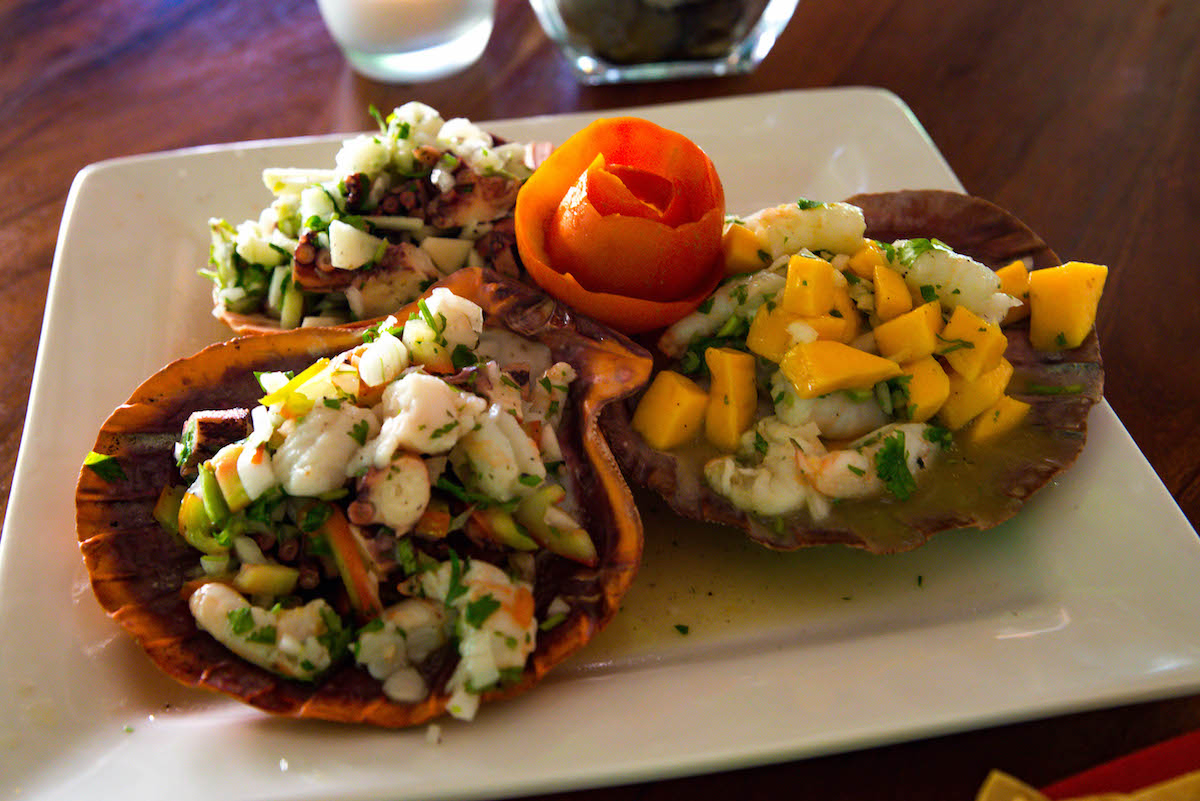 We really wanted fresh seafood for lunch so Francisco recommended we try Oscar & Lalo for authentic Mexican and Yucatan cuisine. Located just a short drive from the ruins, this locally-owned restaurant makes you feel like you are eating in the jungle (in a good way.) We had the chance to meet the owner who explained that many of the fresh fruits and vegetables they use are actually grown on-site! We loved everything we ordered which included two extra large fresh fruit cocktails, the ceviche sampler, shrimp tacos, octopus and chicken taquitos.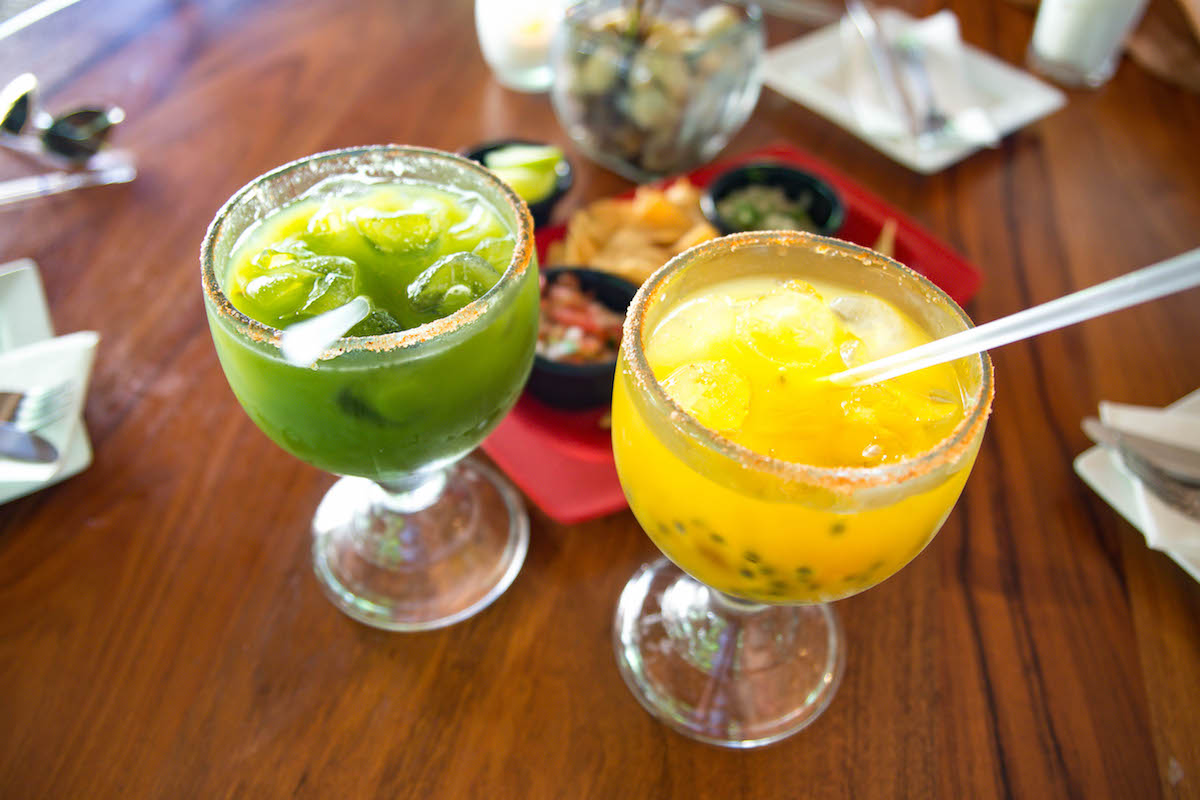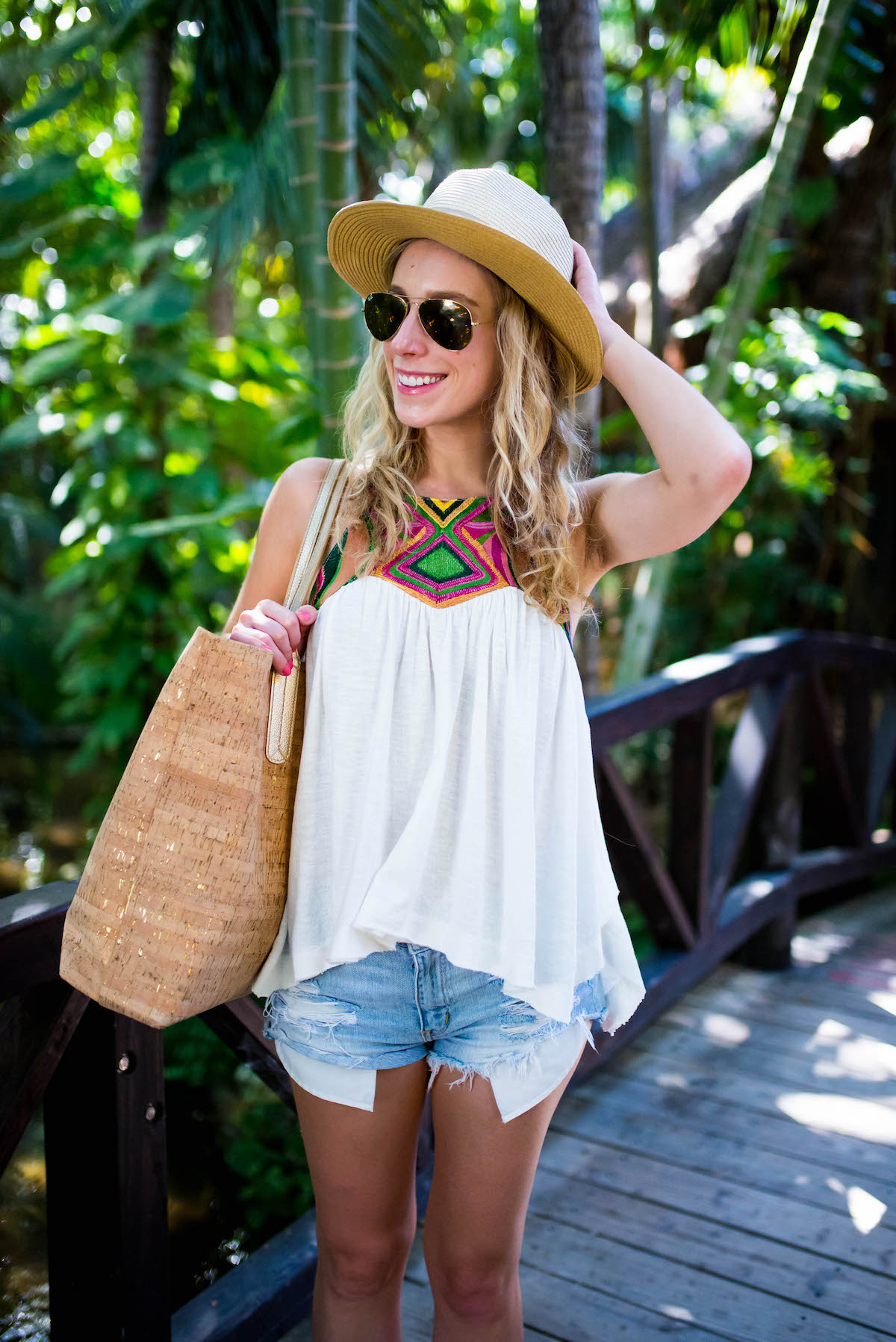 I Was Wearing…
Embroidered Tank (lots more fun tanks here) | Similar Panama Hat | Lilly Pulitzer Reversible Tote c/o | Similar Distressed Denim Shorts | Aviators | Kendra Scott Cuff

Shop The Post!


Though our visit to Tulum was short, I'm already trying to think of a way to get back. Next time we go (yes, there will be a next time) I definitely would like to try and actually stay in Tulum because there was so much more I wish we could've done and seen. Exploring the peaceful white sandy beaches, trying more local restaurants and shops and staying a rustic boutique hotel are now all on my bucket list.  😛
Have you ever visited Tulum? 
- Katie