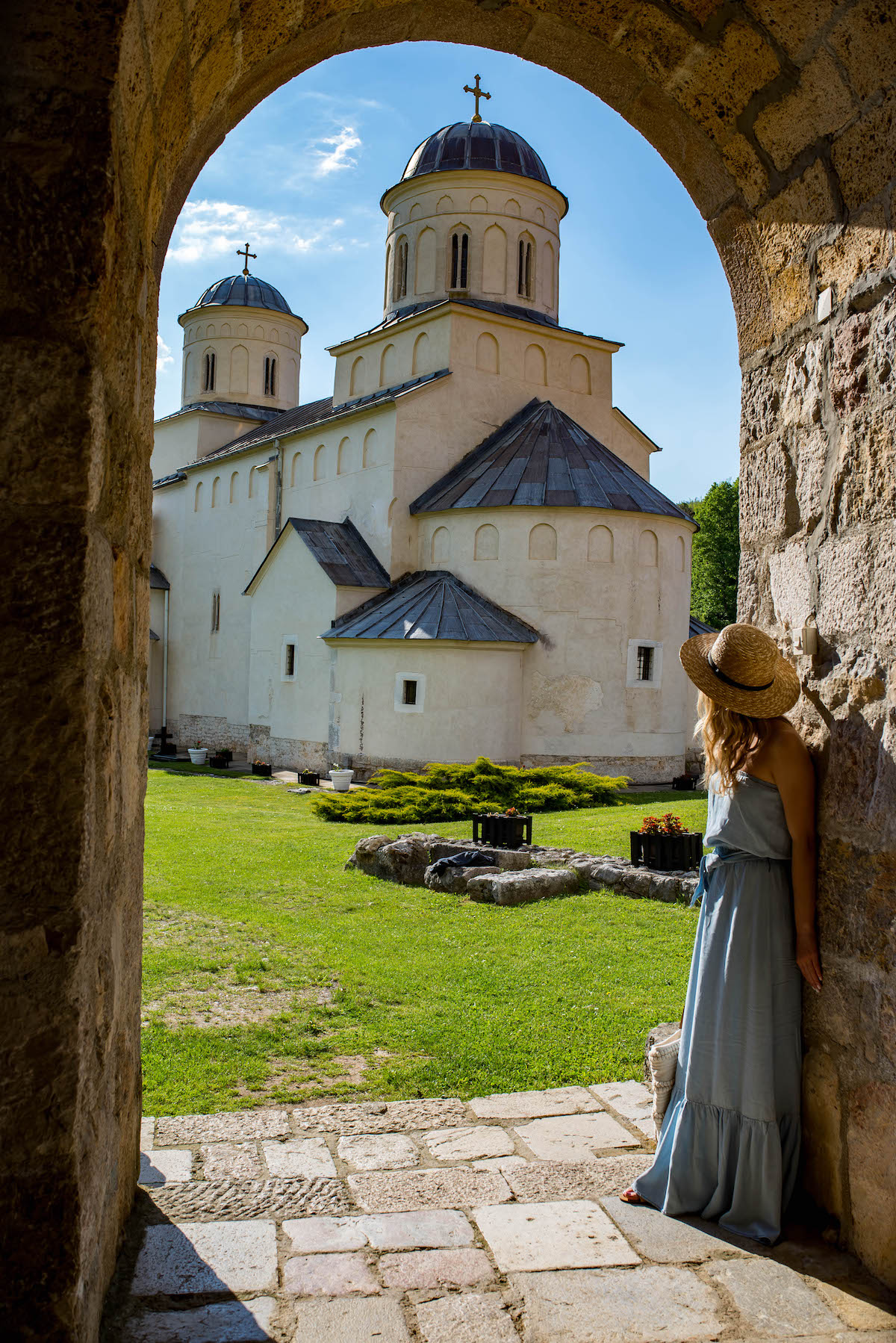 I'm back with another post from beautiful Serbia! After introducing you all to Serbia's capital of Belgrade last week, I'm excited to share a recap and photo diary of my time spent in the western Serbia countryside. While Belgrade was incredibly cosmopolitan and very reminiscent of New York, most of Serbia is actually quite rural.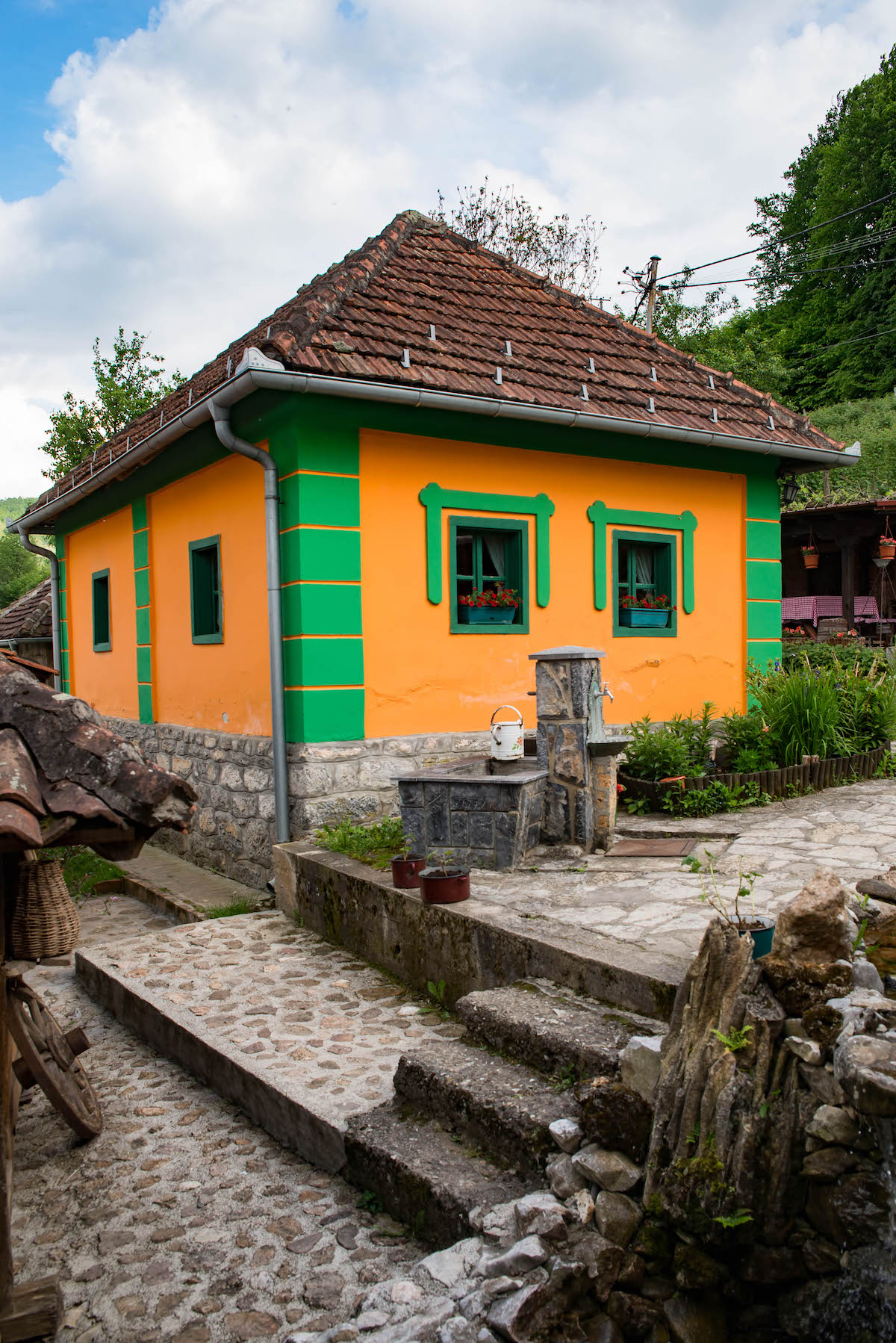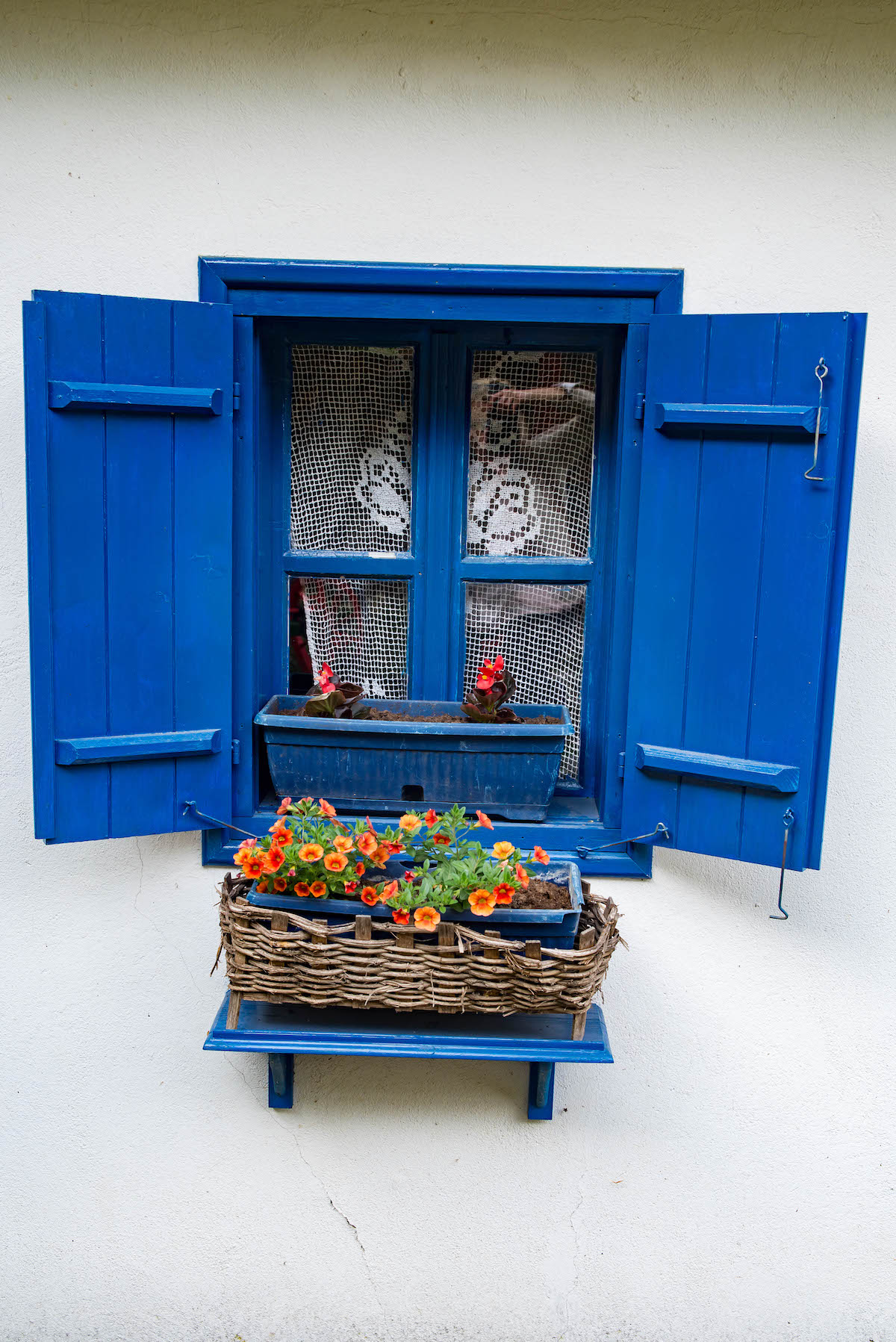 After an exciting two days in the city, we packed up and began a three hour drive southwest towards the forested and mountainous region of Šumadija. To give you an idea of the geography think winding country roads, green landscapes and little villages filled with traditional homes constructed of red stone and timber. I couldn't help but stare out the window on our drive. I grew up hearing about eastern Europe from my Pop (his father aka my great grandpa immigrated to the U.S. from Czechoslovakia) and the towns looked just like the few old pictures I had seen and heard him describe to me.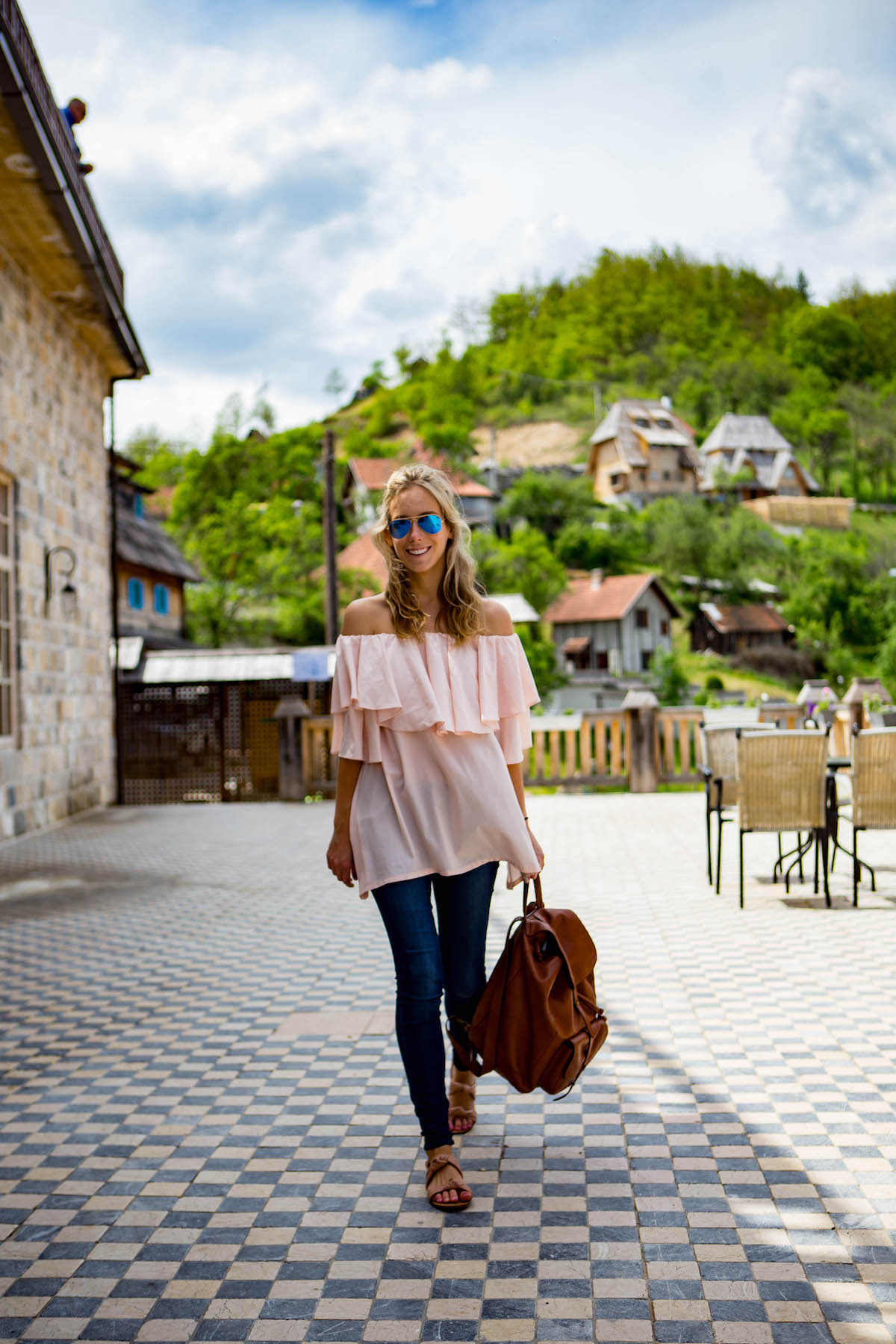 Similar Top | Skinny Jeans | Backpack | Sandals | Sunglasses
Western Serbian has some of the most beautiful natural landscapes I've ever seen. I appreciate the outdoors so much more after living New York and I was in awe of the pure untouched beauty. The inviting country towns we traveled through were so peaceful and calm. It really open my eyes to another way of life outside of my American bubble.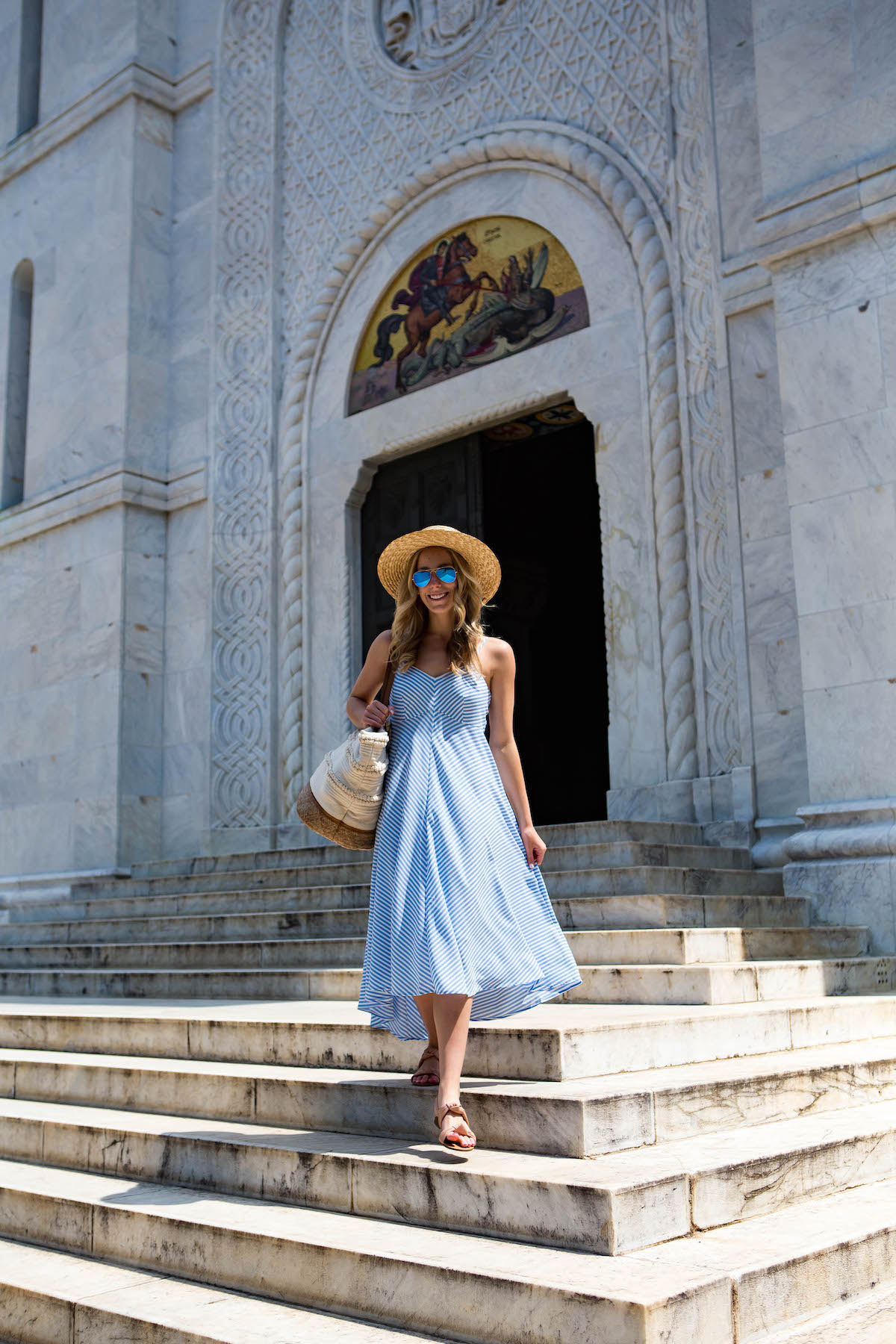 Stripe Midi Dress | Boater Hat | Tote Bag | Sandals | Sunglasses
So over the course of three days I found myself immersed in all things Western Serbia. Our itinerary didn't hold back– from morning to evening we were visiting monasteries and historical sights, hiking the region's famous mountains, boating down the Drina river and of course, eating lots of Serbian food. Keep on reading for a full rundown of what to see and do and if you find yourself in Western Serbia 🙂
Western Serbia Travel Guide
Drina River House in Bajina Bašta
Have you ever seen anything like this? Me neither. The Drina River House in the town of Bajina Bašta is a must-see, not to mention such a fun photo opp! This little house was originally built in 1968 by a group of sunbathers and since then has been rebuilt multiple times due to destruction from floods.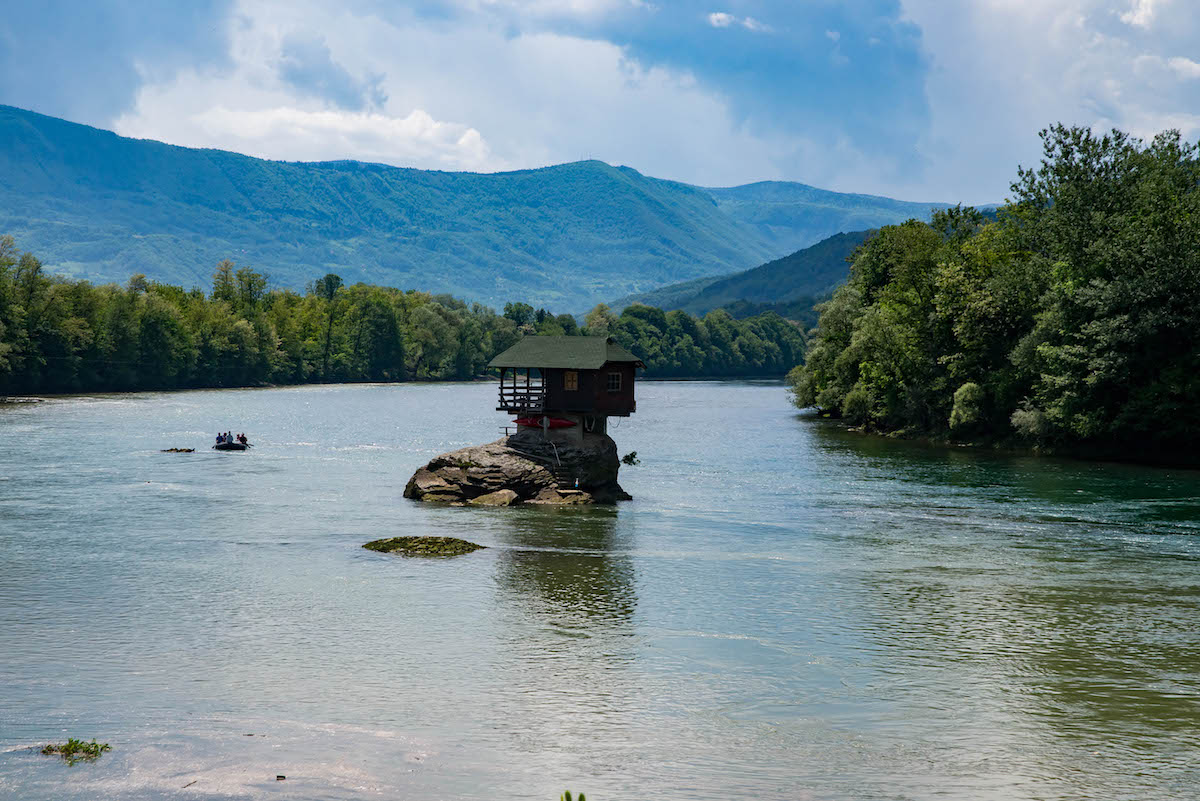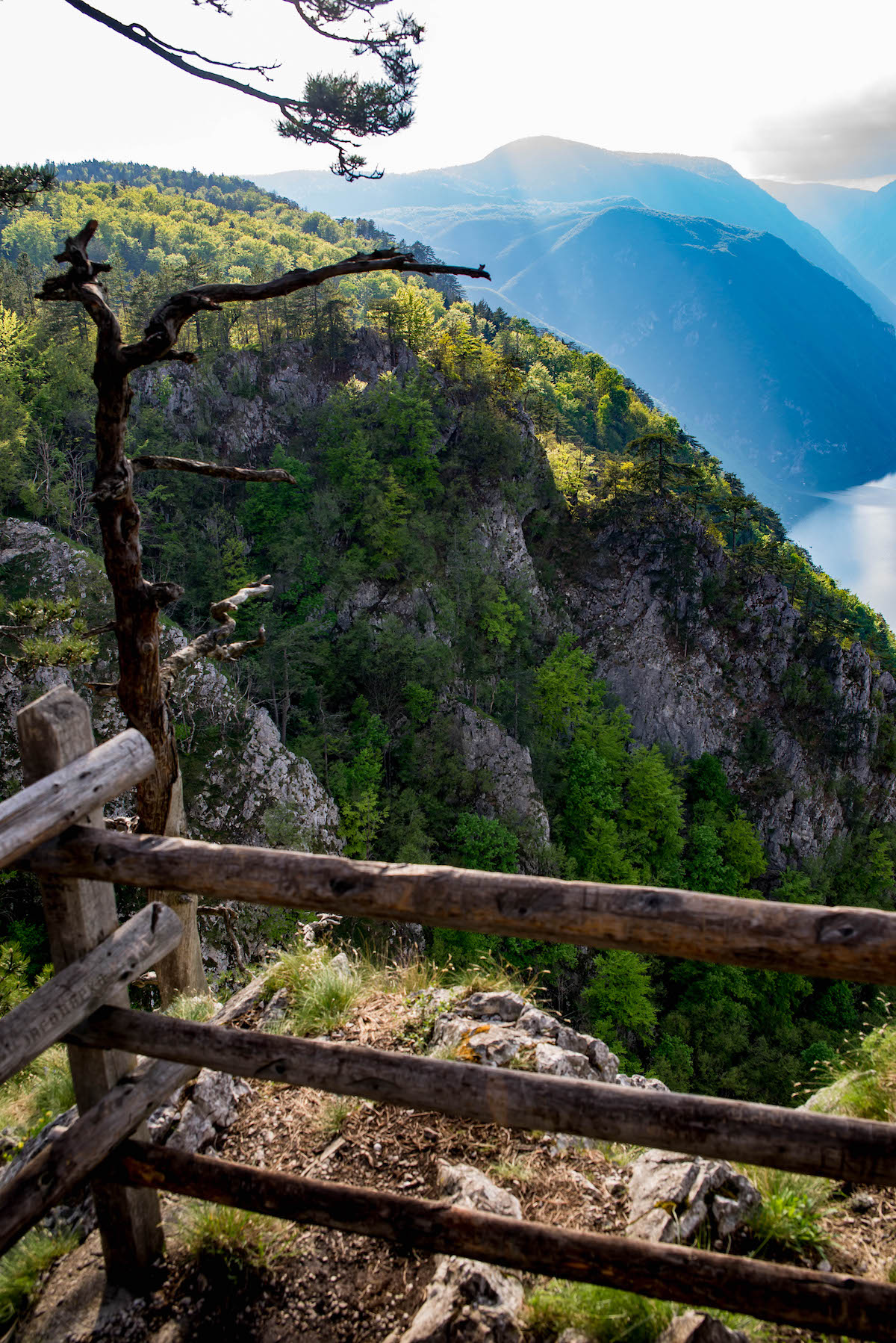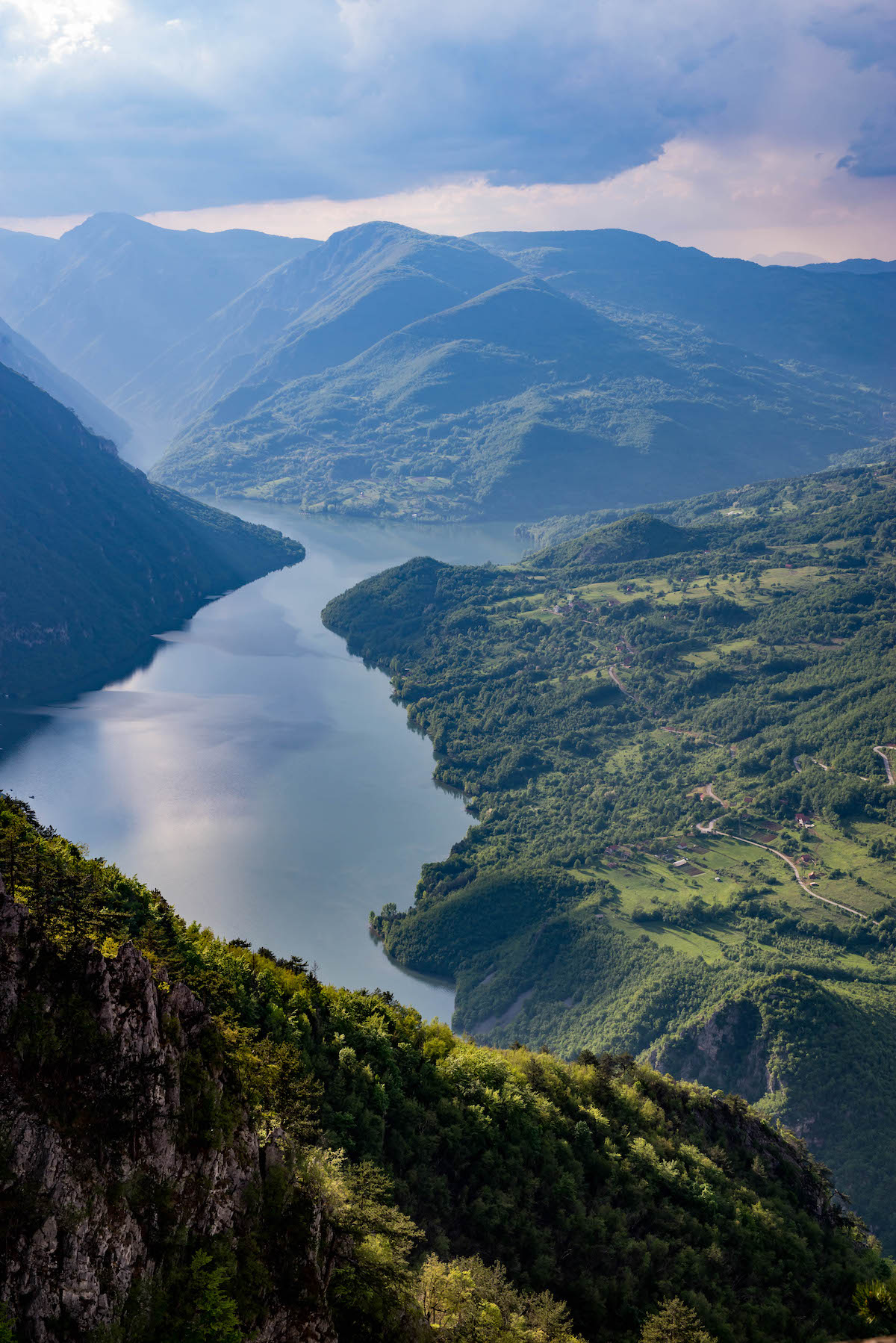 Mileseva Monastery
If there is one destination I recommend visiting the most in western Serbia it's the Mileseva Monastery. To this day it's still a functioning monastery and has some of th most beautiful relics and al fresco paintings I've ever seen. I'm so used to art behind behind protected glass or in a case so it was surreal getting to witness history so close in person.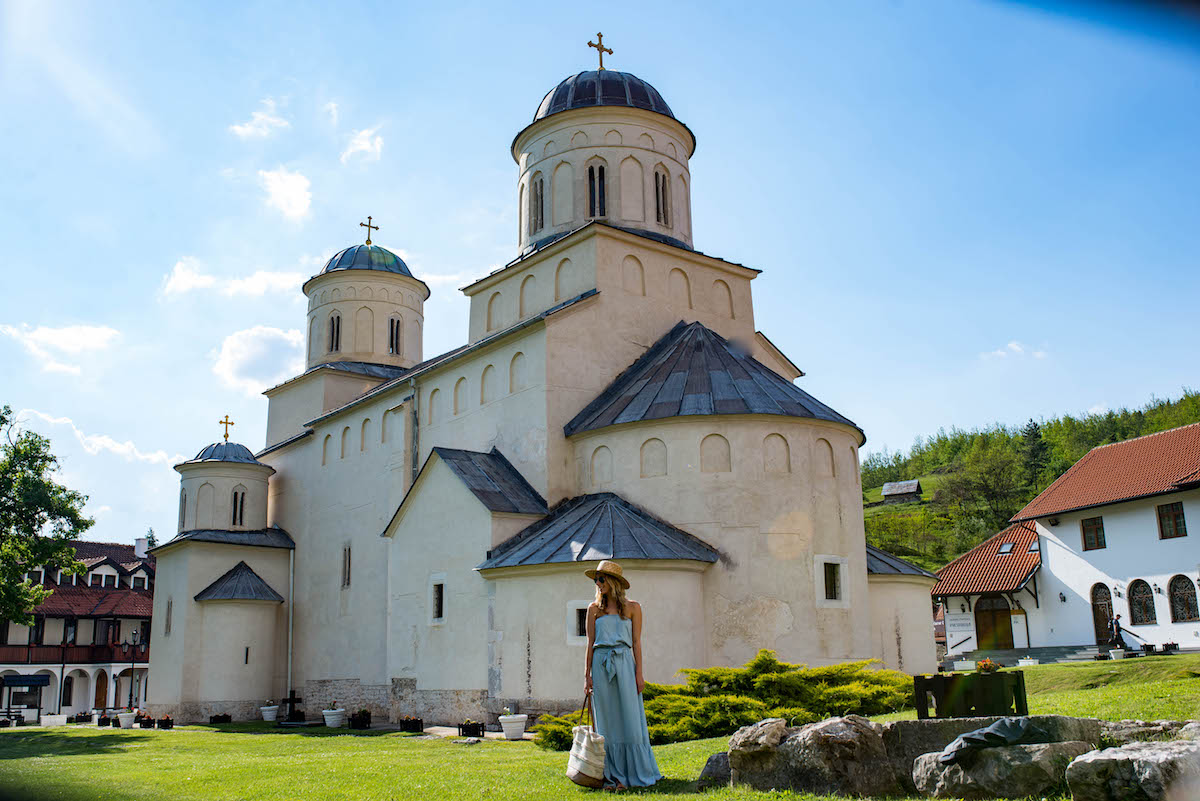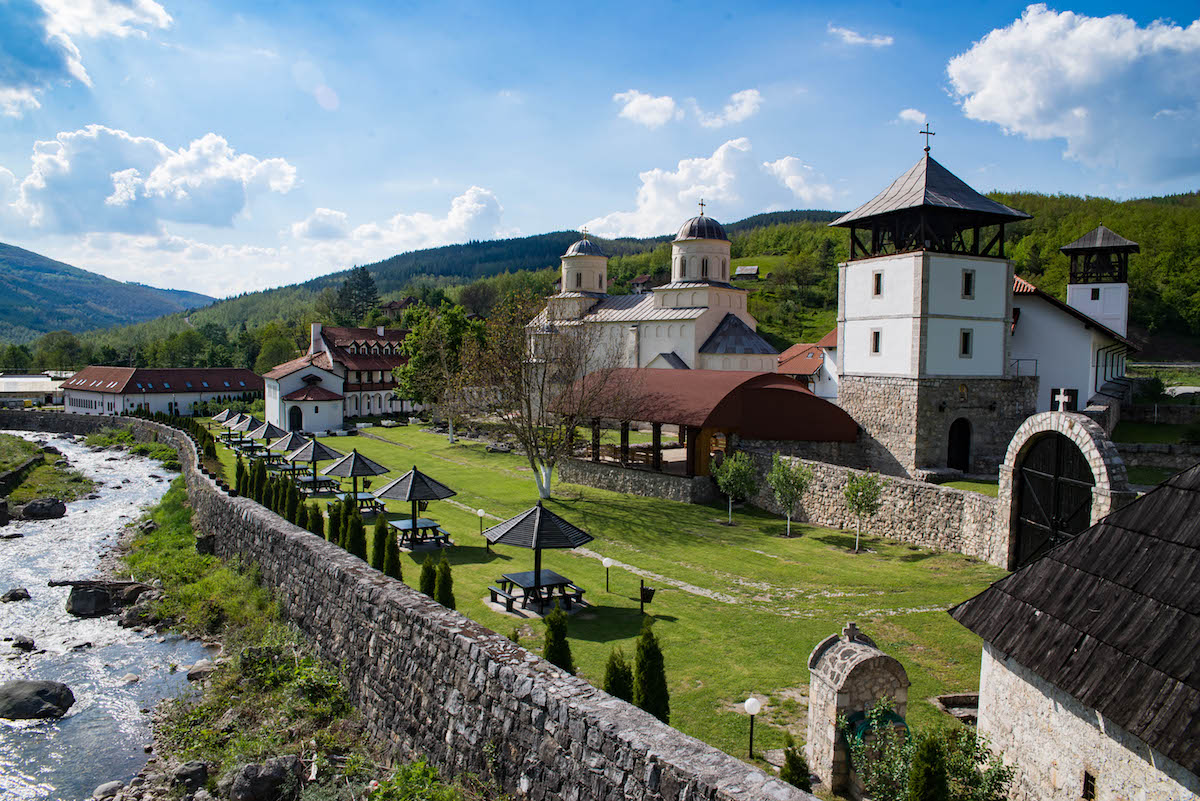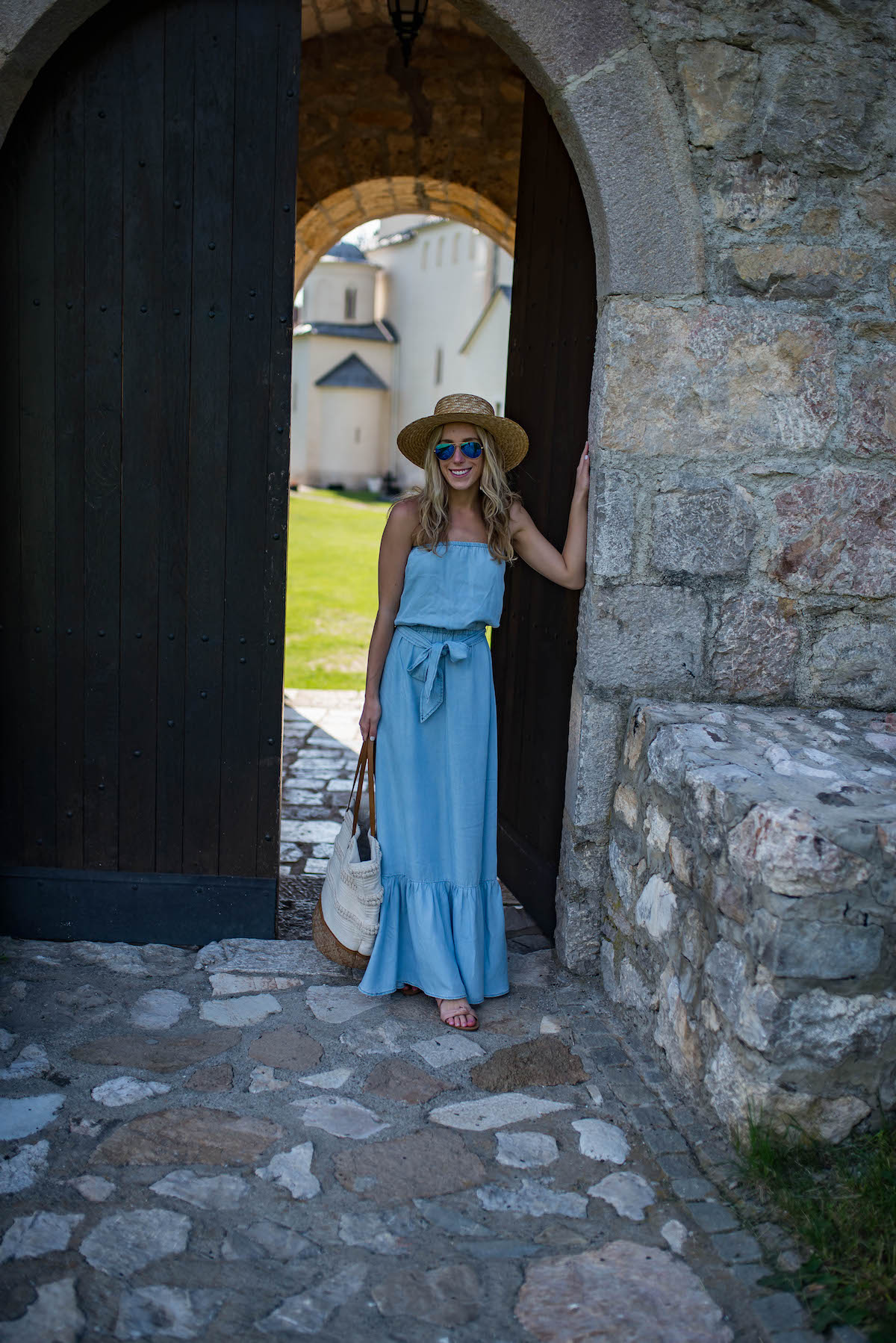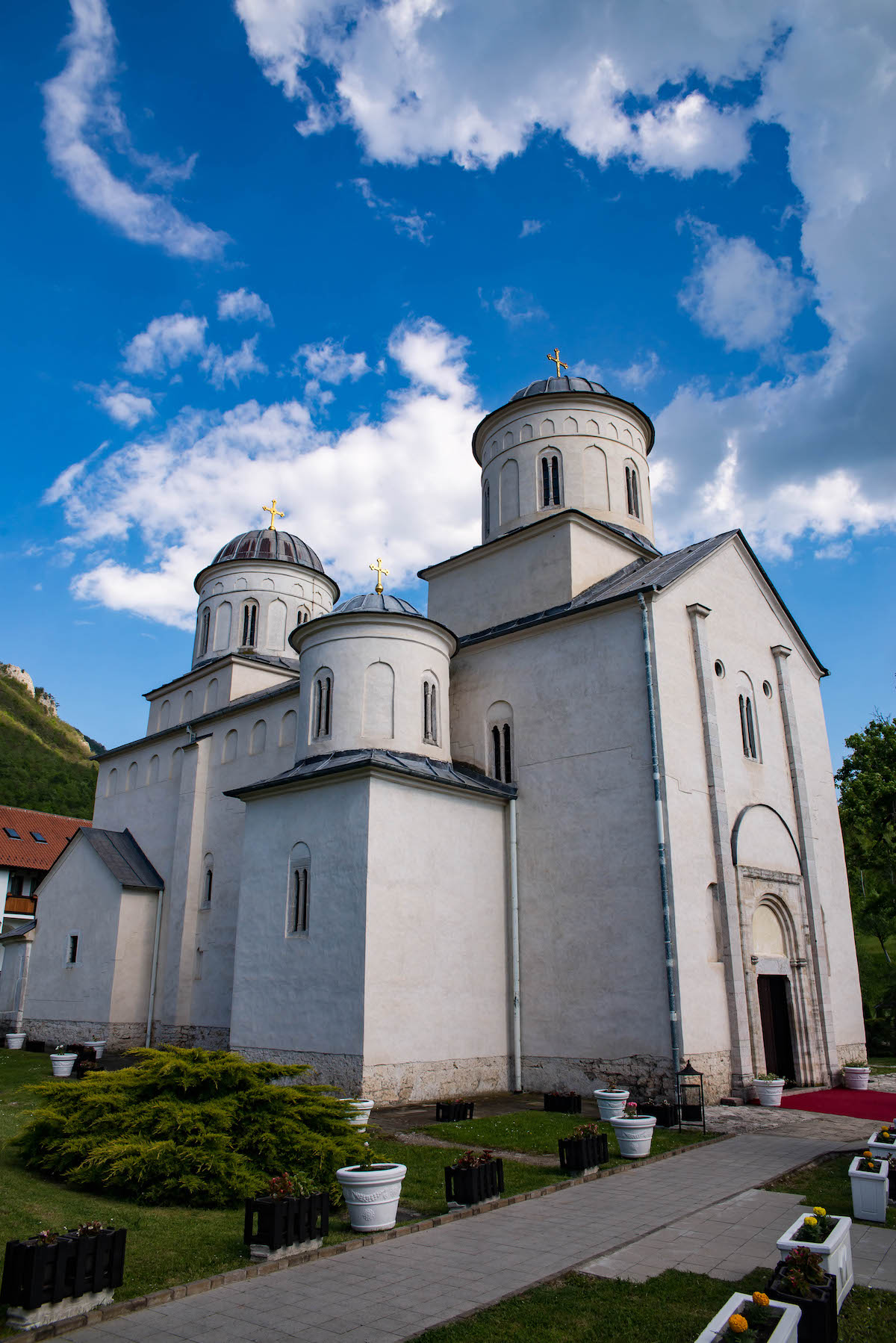 Chambray Maxi Dress | Boater Hat | Tote Bag | Sandals | Sunglasses
Tara National Park
Tara National Park is home to Tara Mountain (can you believe these views?) It is one of five national park in Serbia and overlooks the Drina River and the country of Bosnia.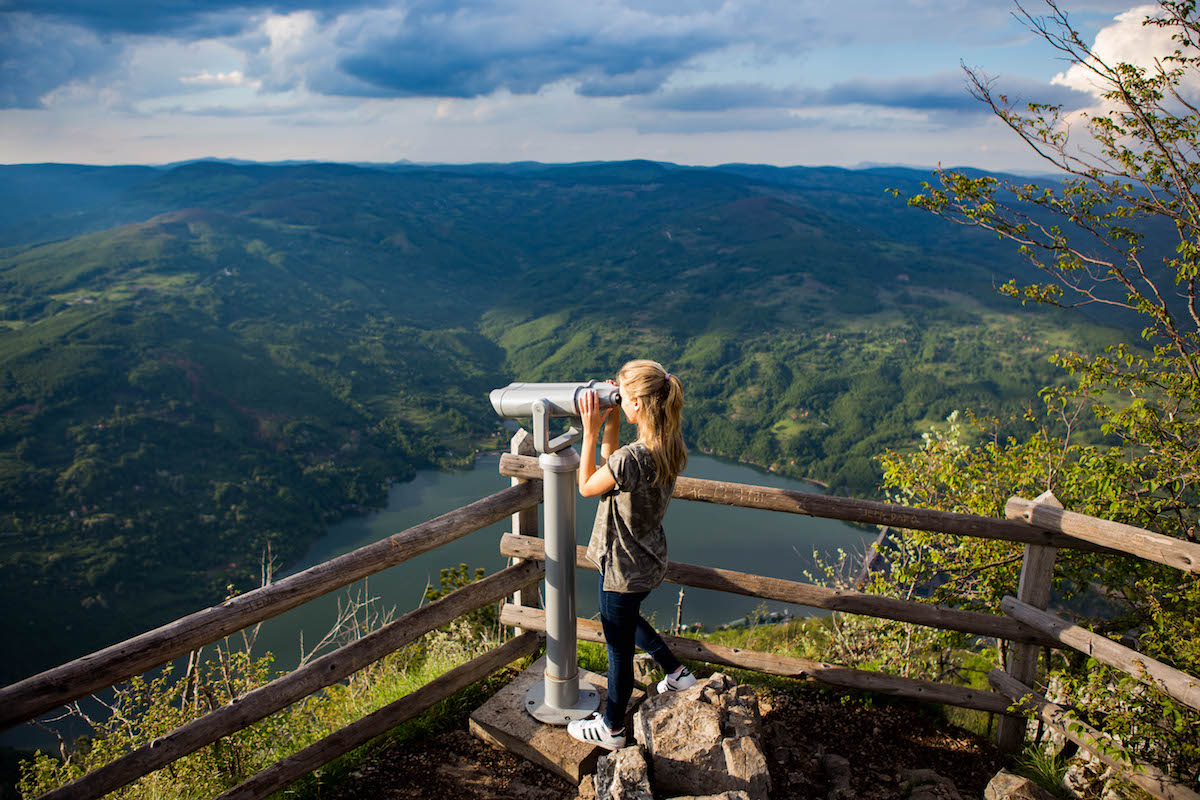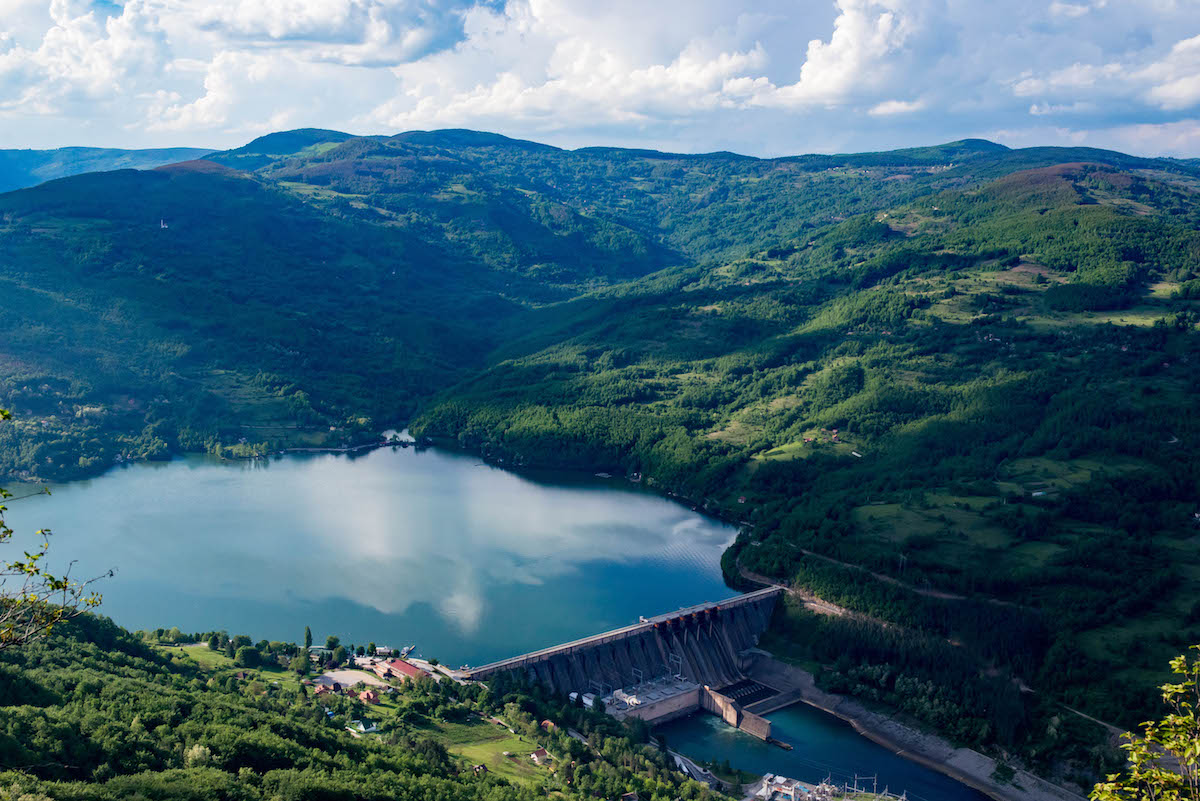 BB Klekovacha Brandy Distillery
Remember how I told you guys about Rakija? Similar to brand and distilled from plums, it's Serbia's most famous liquor. We had the opportunity to visit a local distillery and sample some of the fare. Whoa, so this stuff isn't for the faint of heart or those with a weak stomach. I could definitely appreciate the craftsmanship and process though I think I'll probably continue sticking to my beer, wine and bloody marys 😛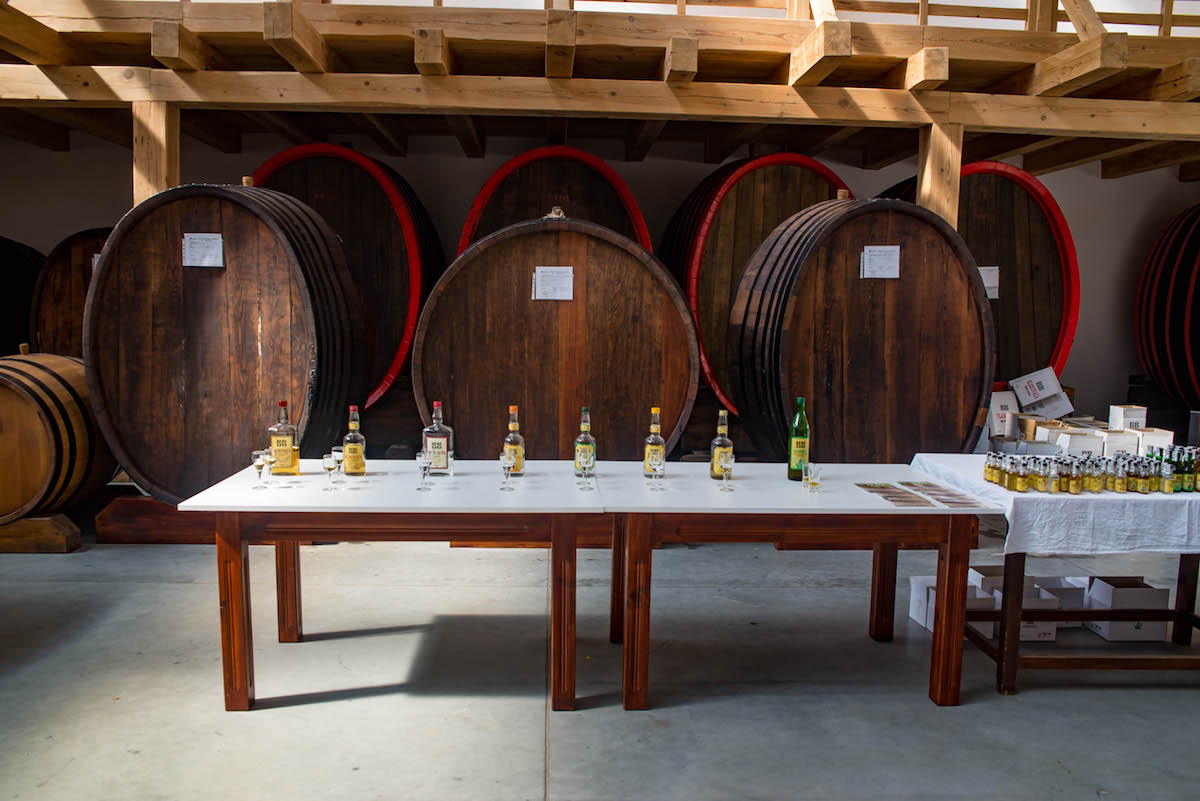 Oplenac (St. George's Church)
About an hour outside of Belgrade we stopped for a tour of beautiful St. George's Church, which happens to be the official mausoleum of the Serbian and Yugoslav royal families.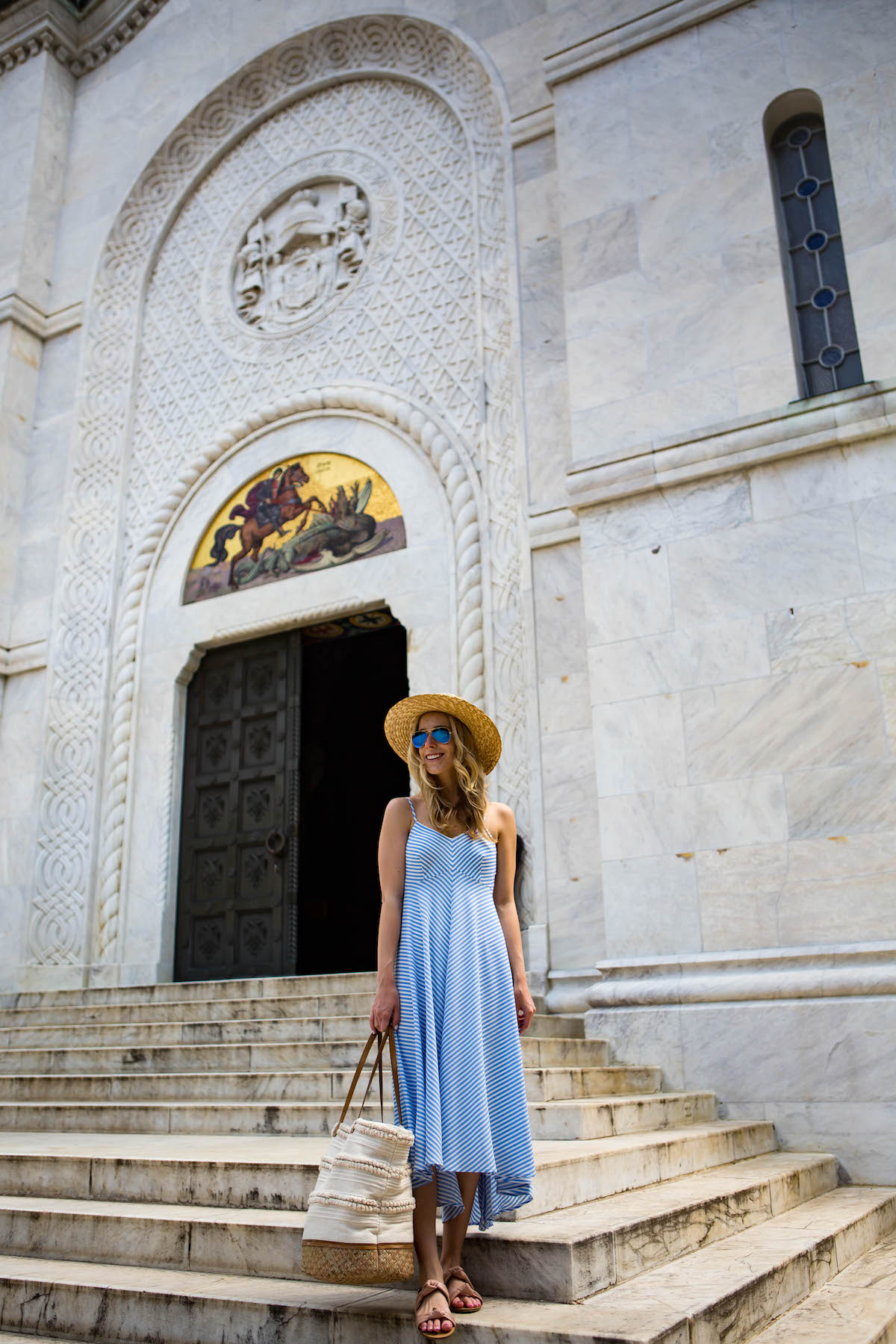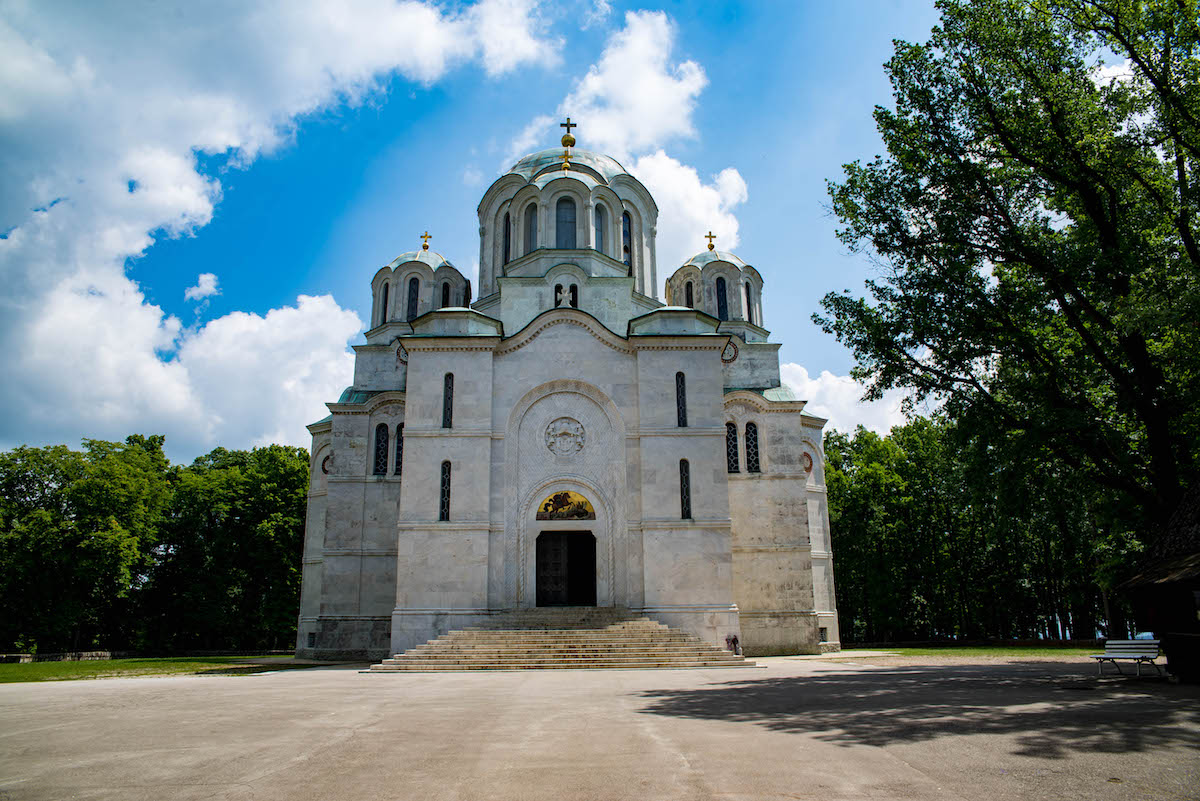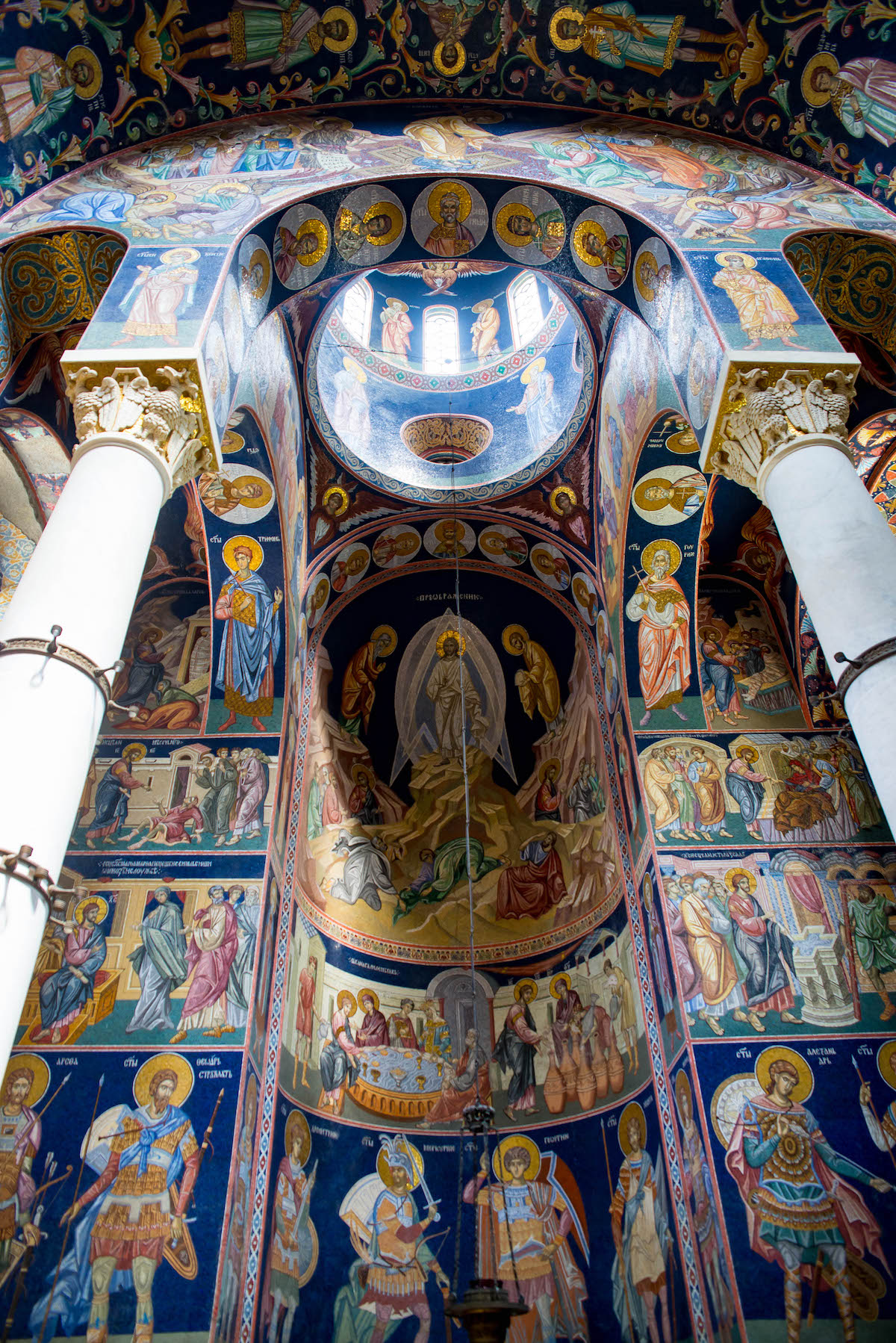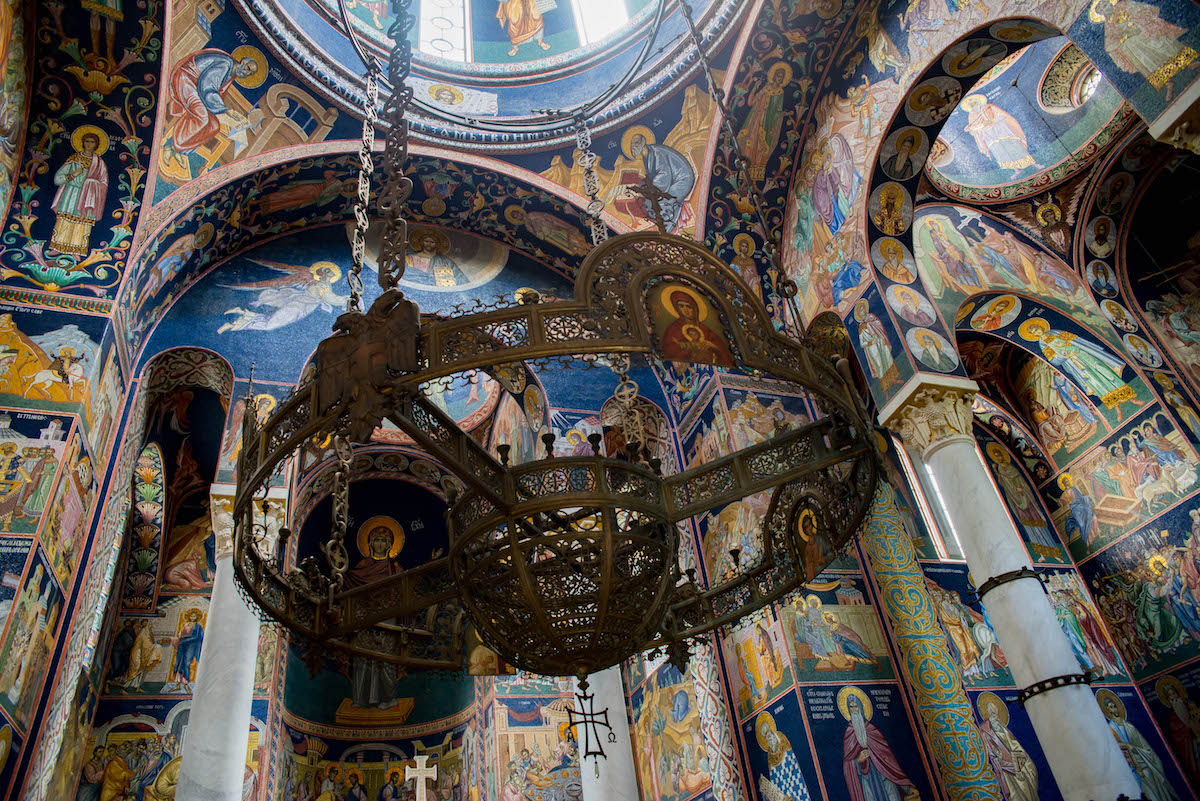 Drvengrad
The traditional village of Drvengrad definitely takes the award for the most interesting place we visited. Wanna guess when it was constructed? The 14th century? 1800's? Nope. Try 2004. Drvengrad was actually created for a movie set. Yes, director Emir Kusturica originally built it for his film Life Is a Miracle and since then it's become a notable destination for tourists and film-lovers in the region.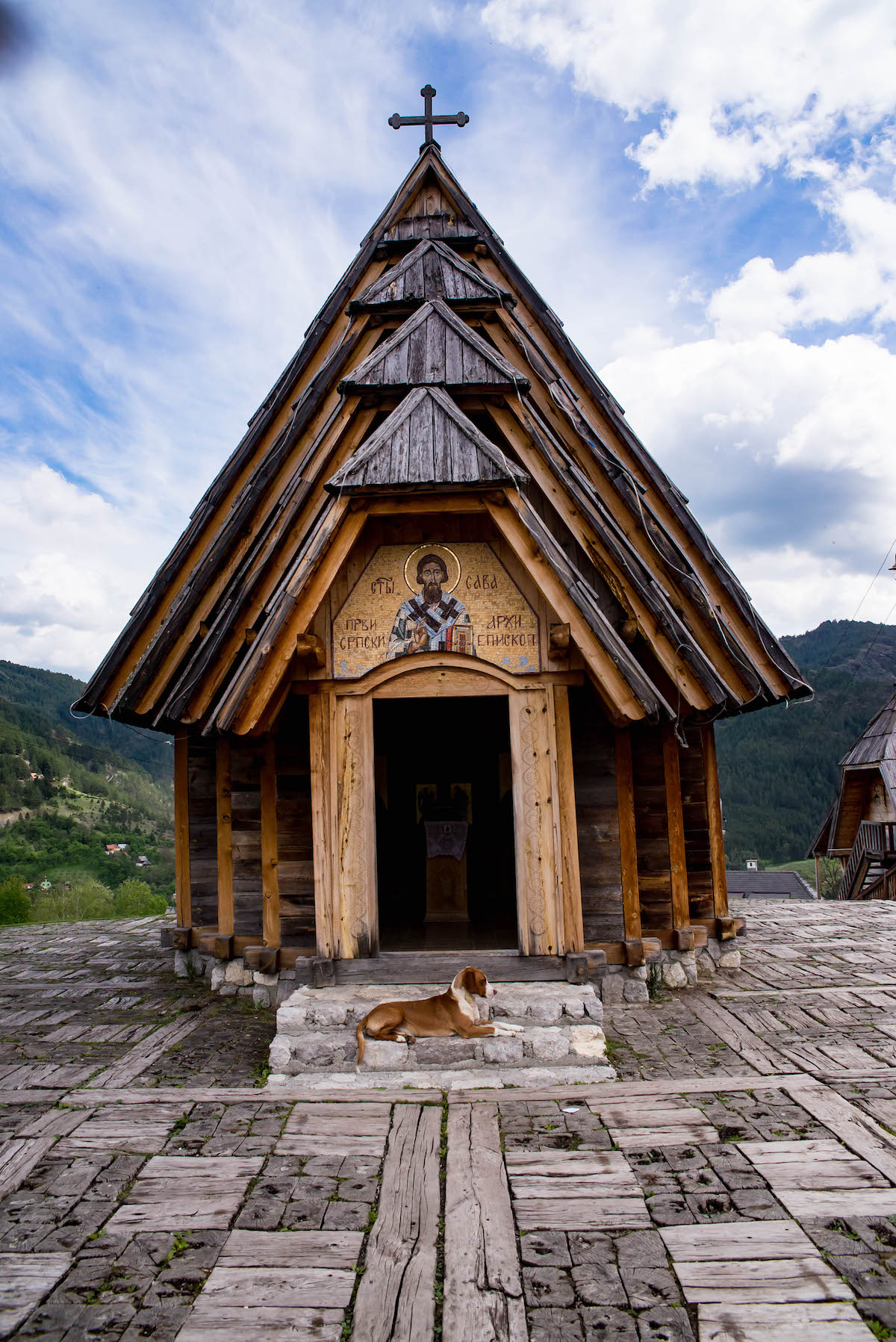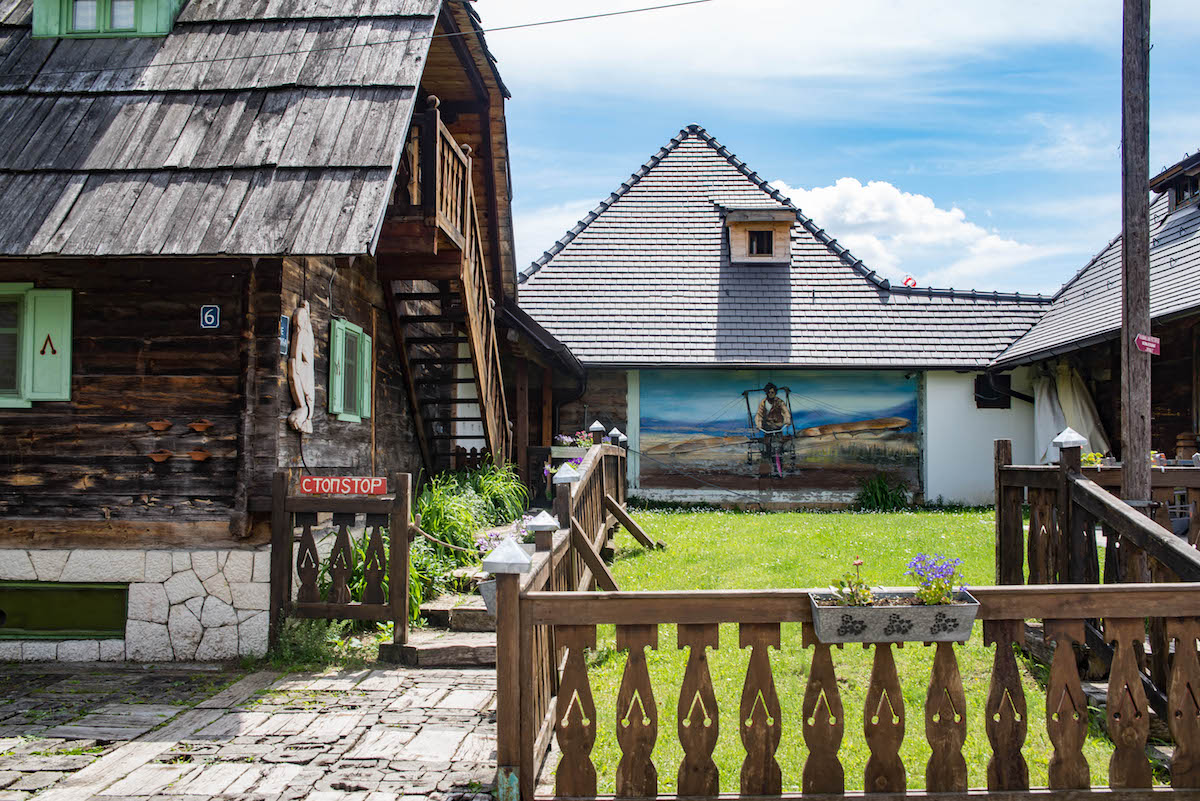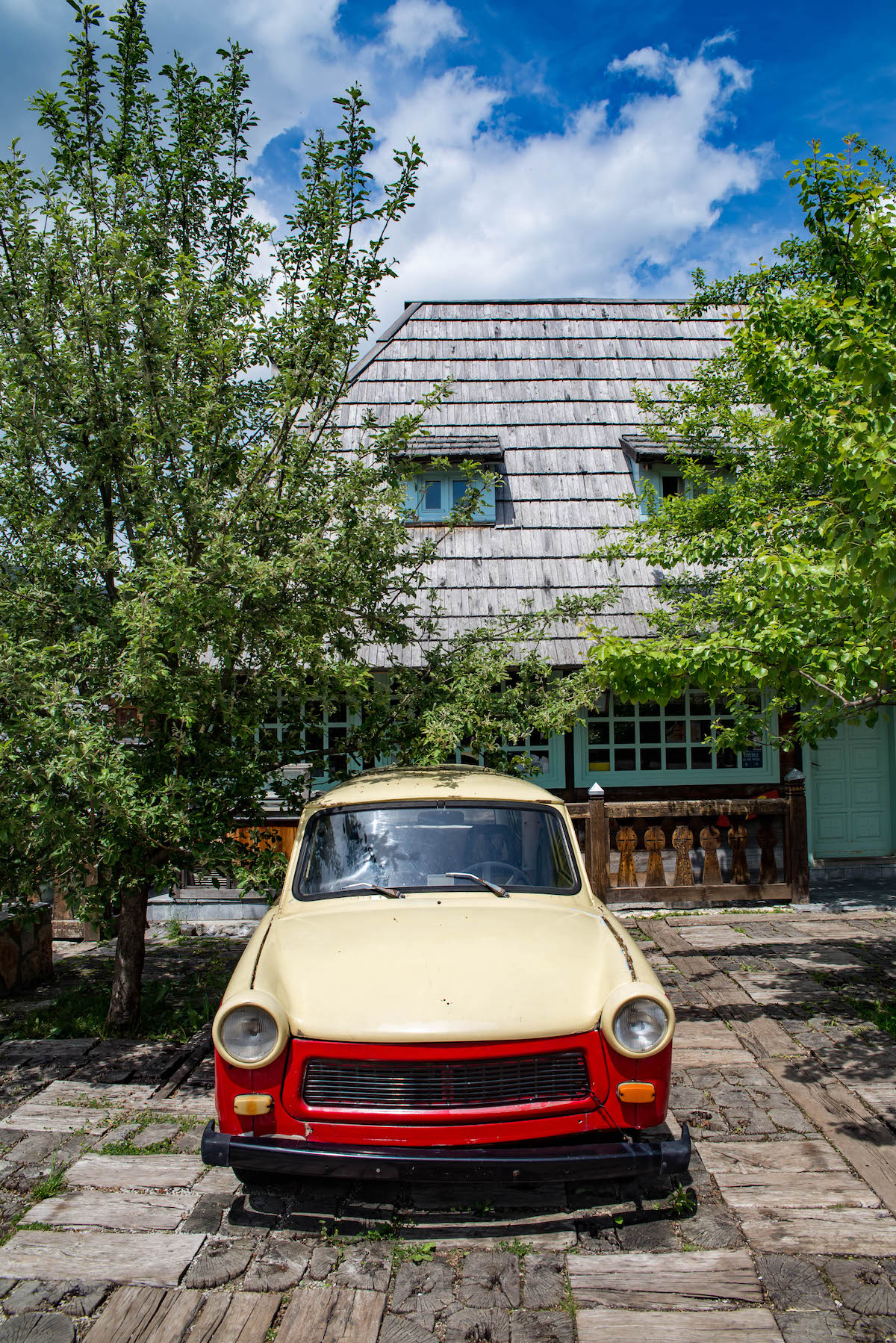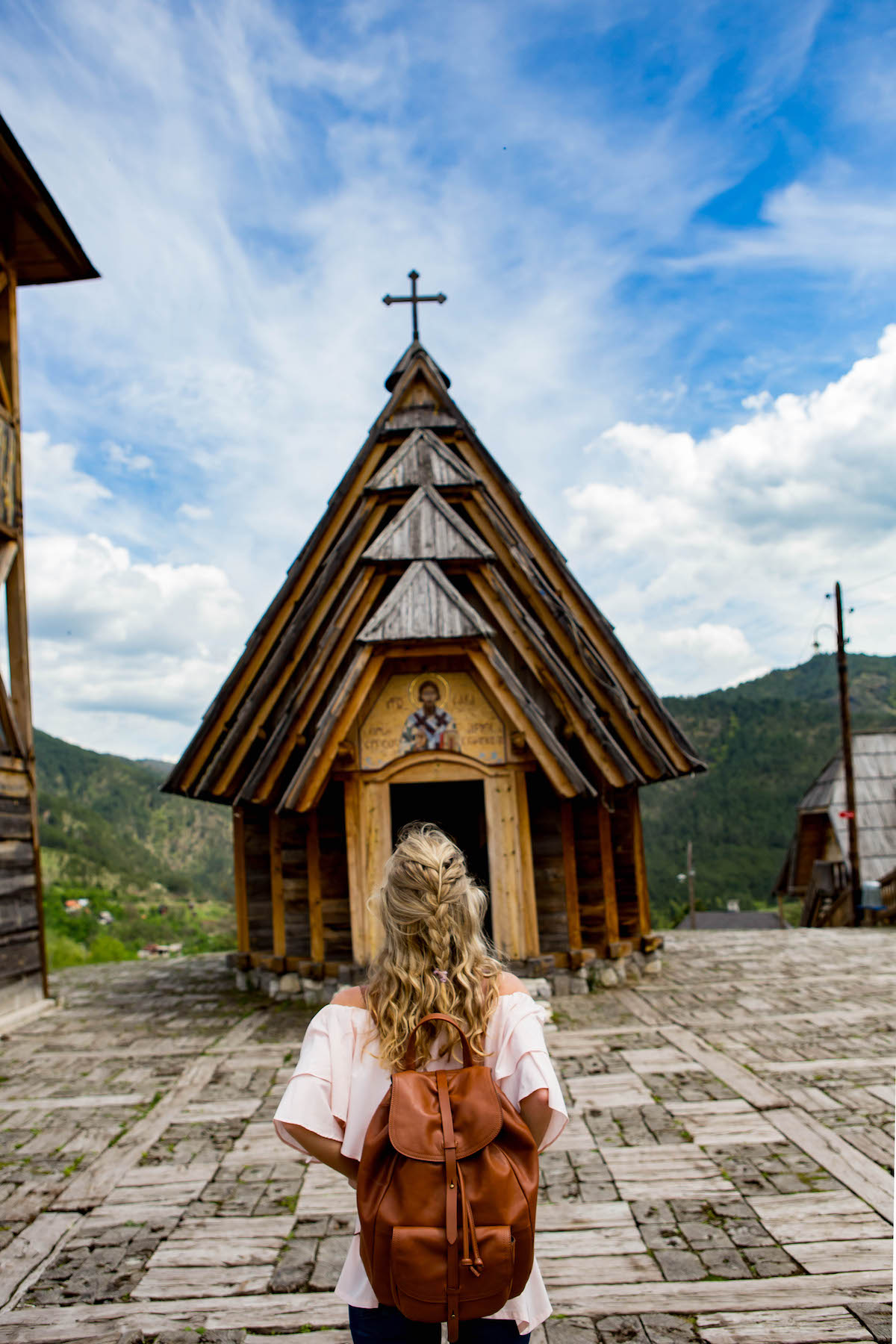 Rača Monastery
After visiting the striking Orthodox Church of Saint Sava in Belgrade, I was really excited to visit another monastery. The Rača Monastery was originally constructed in 1282 before being destroyed by the Ottoman Empire. The structure you see here was rebuilt in 1862 in a similar style. At one point in time the monastery was home to over 300 monks!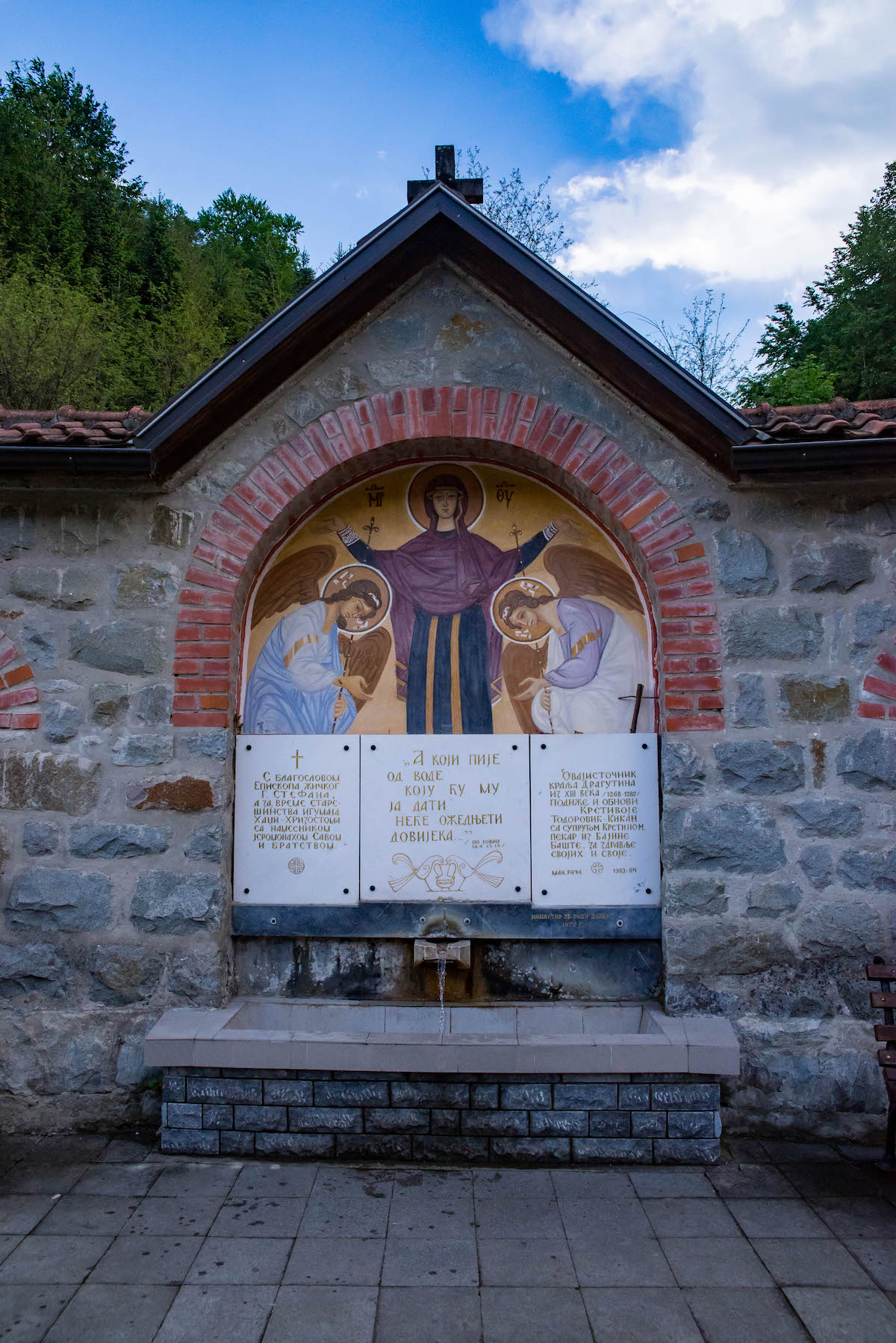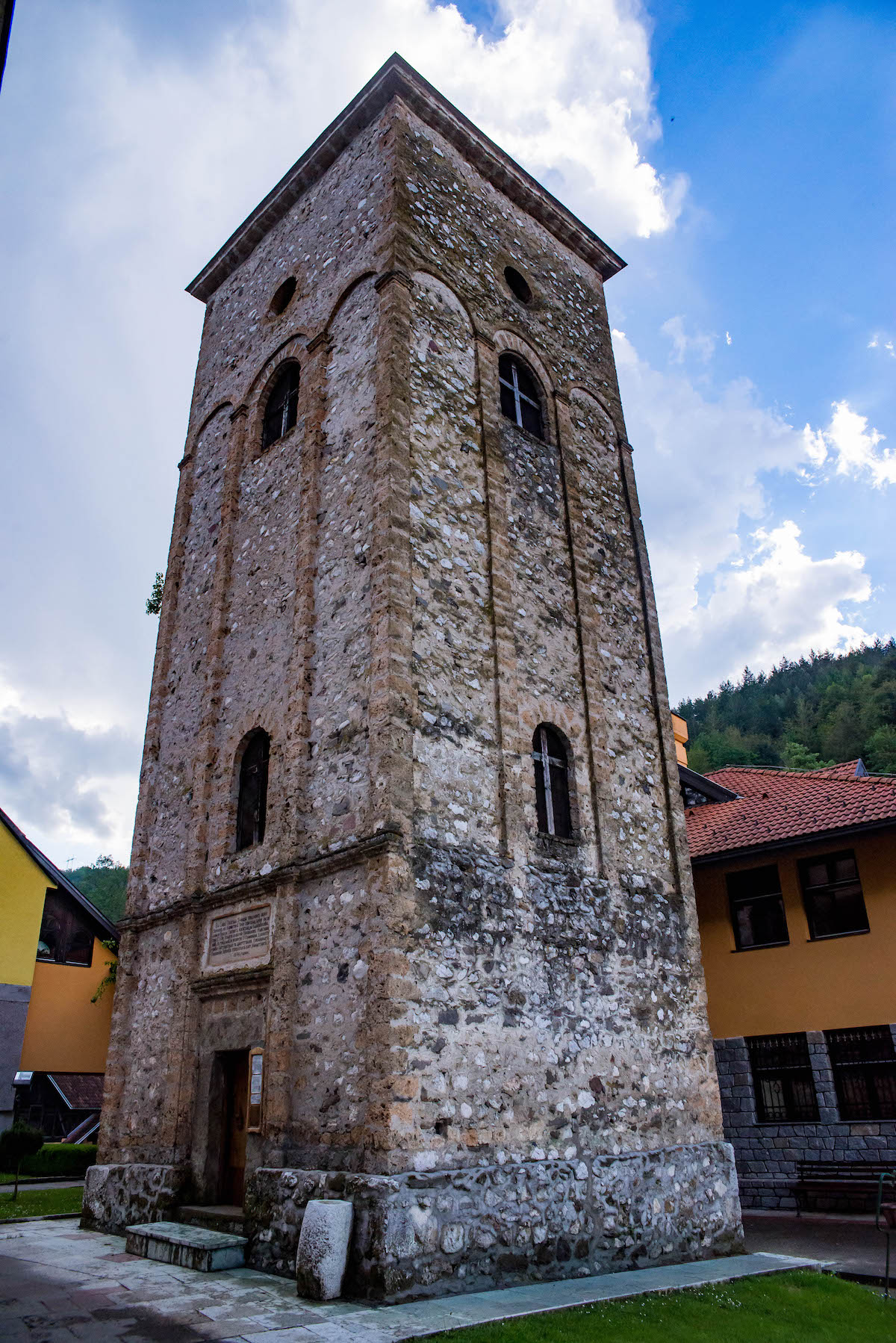 Šargan Eight Railway 
At one point in time this former East Bosnian railway served travelers between Sarajevo and Belgrade. Today it's a historical site for visitors looking to experience an authentic rail ride through the Serbia's beautiful mountains and countryside.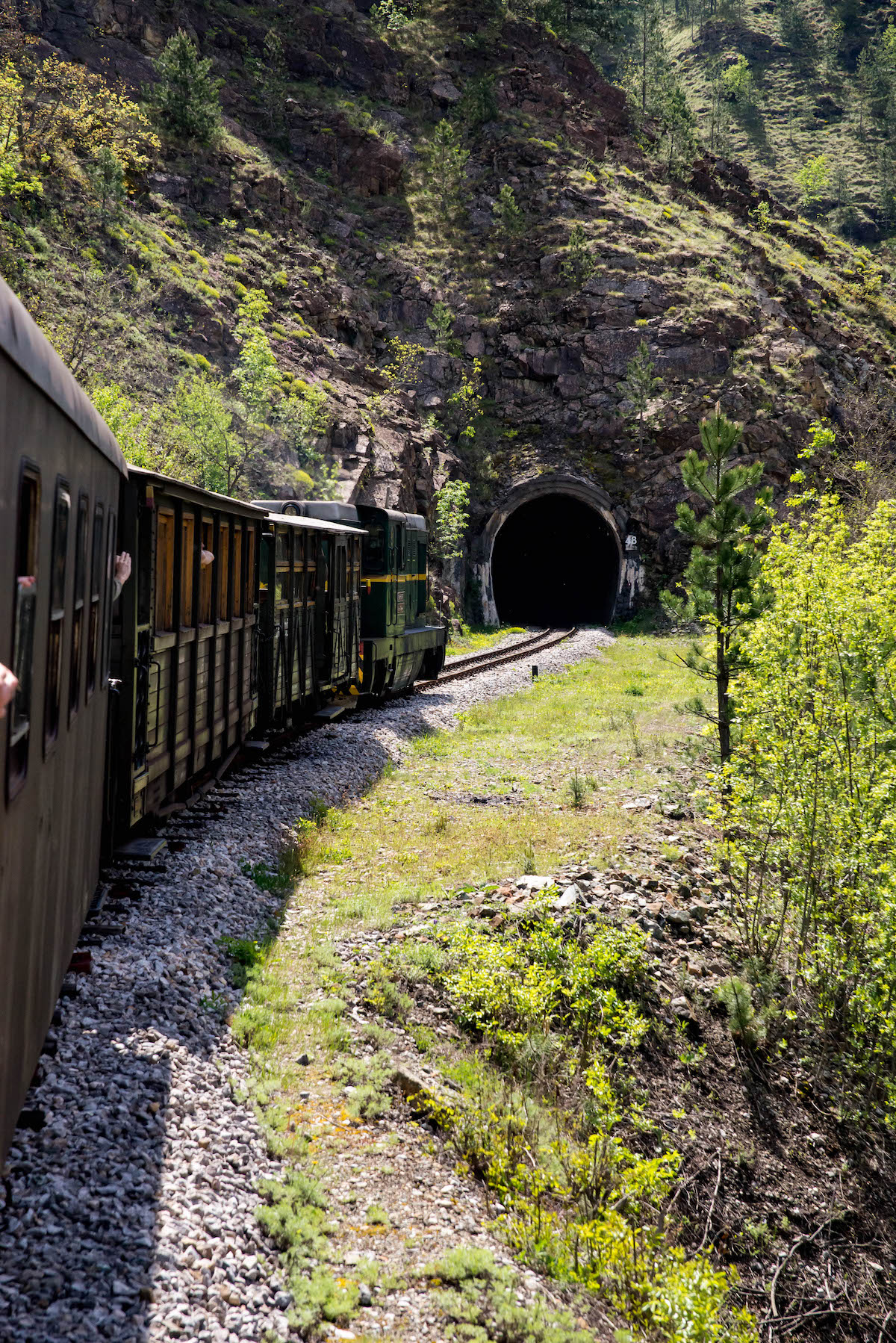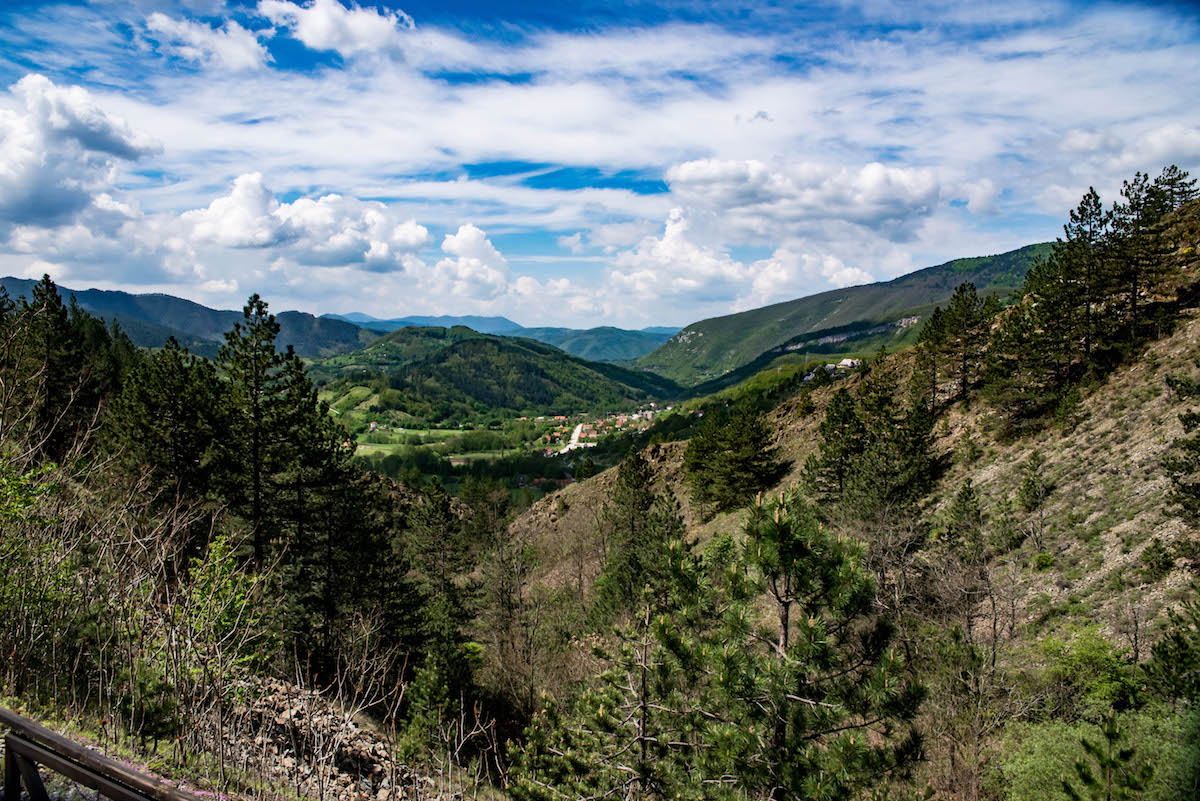 Zlakusa Village
Having lunch in the village of Zlakusa and getting to meet a local pottery artisan was one of my favorite moments of the trip.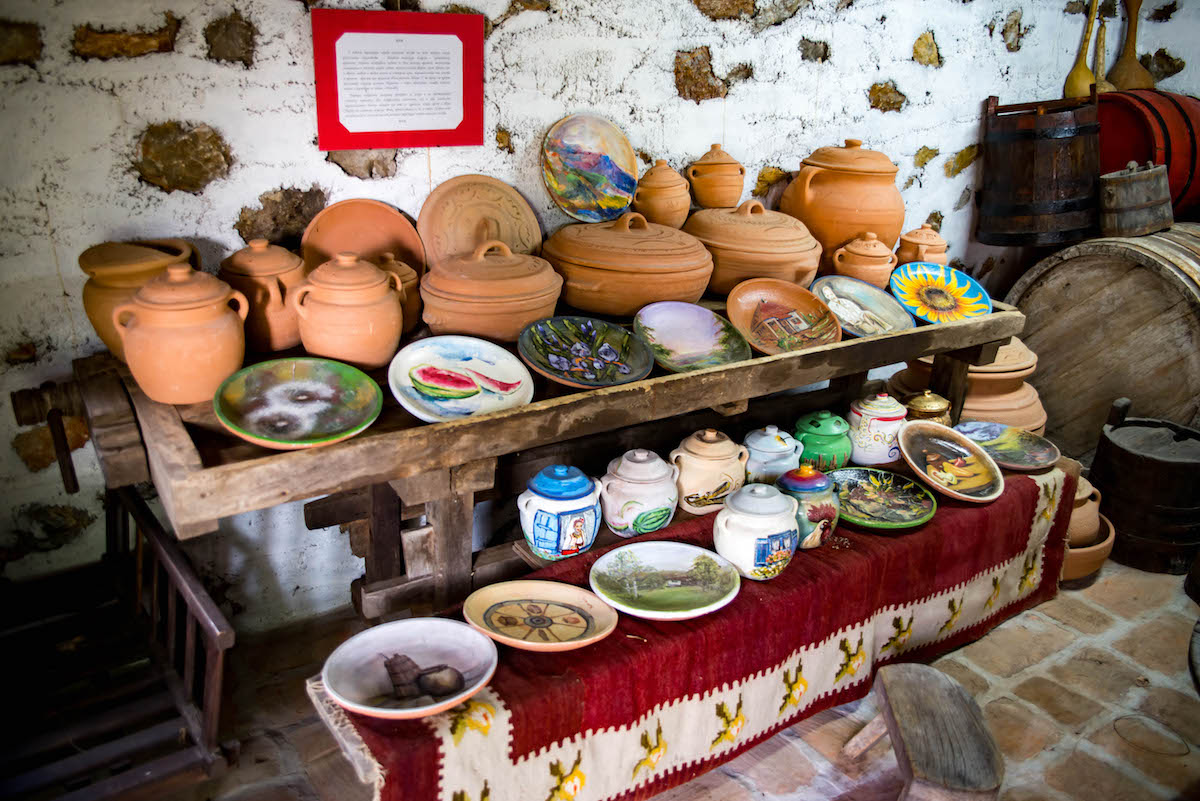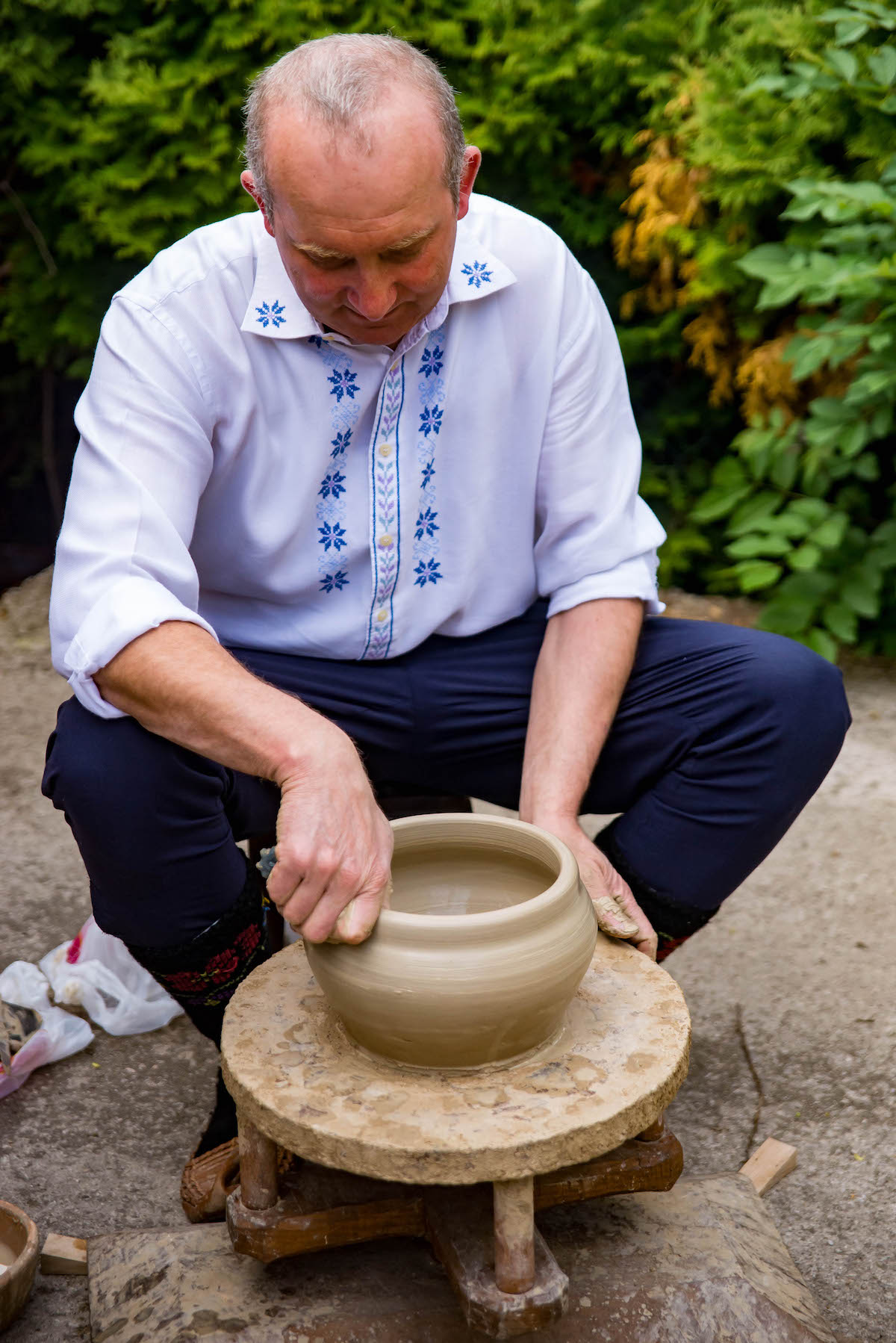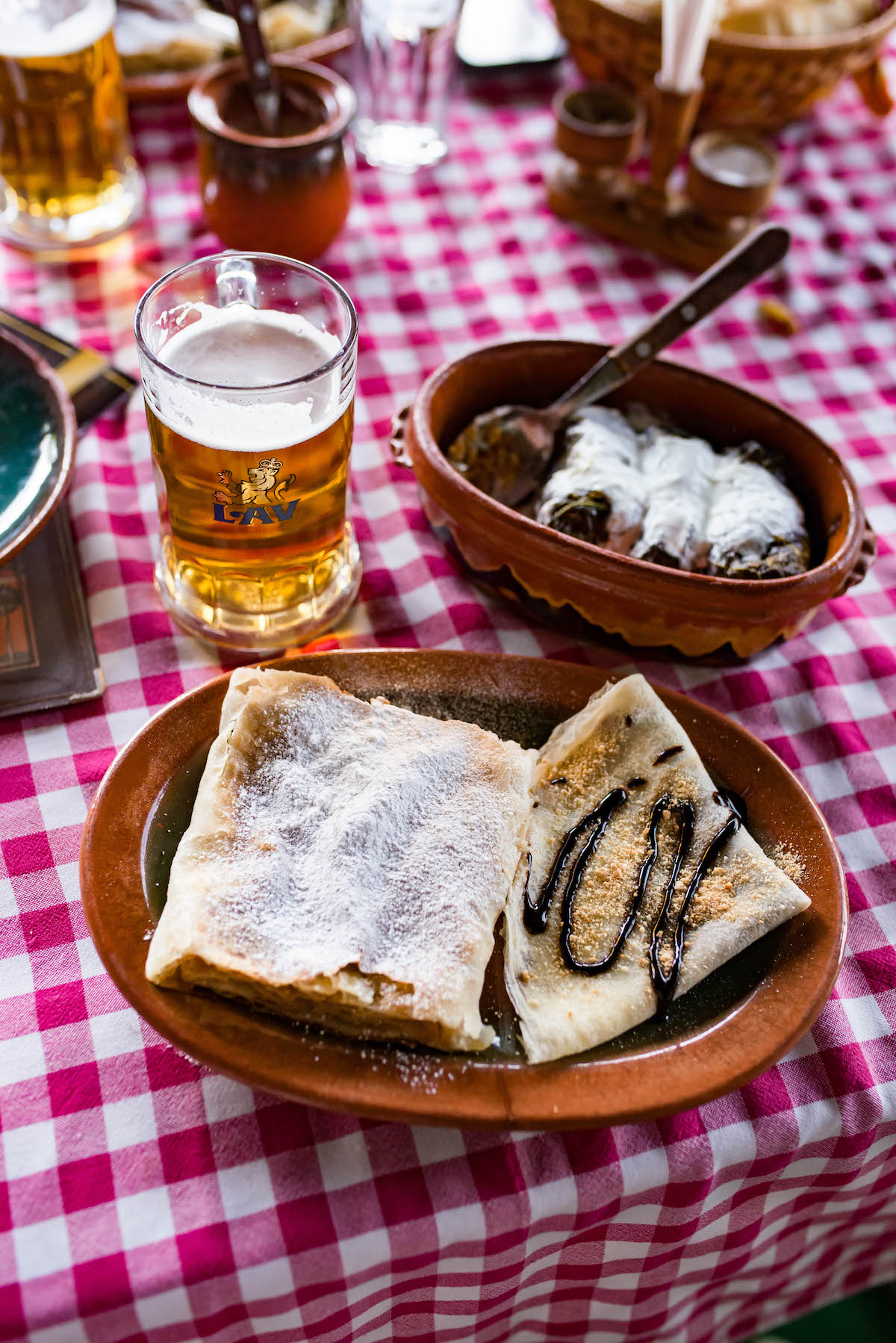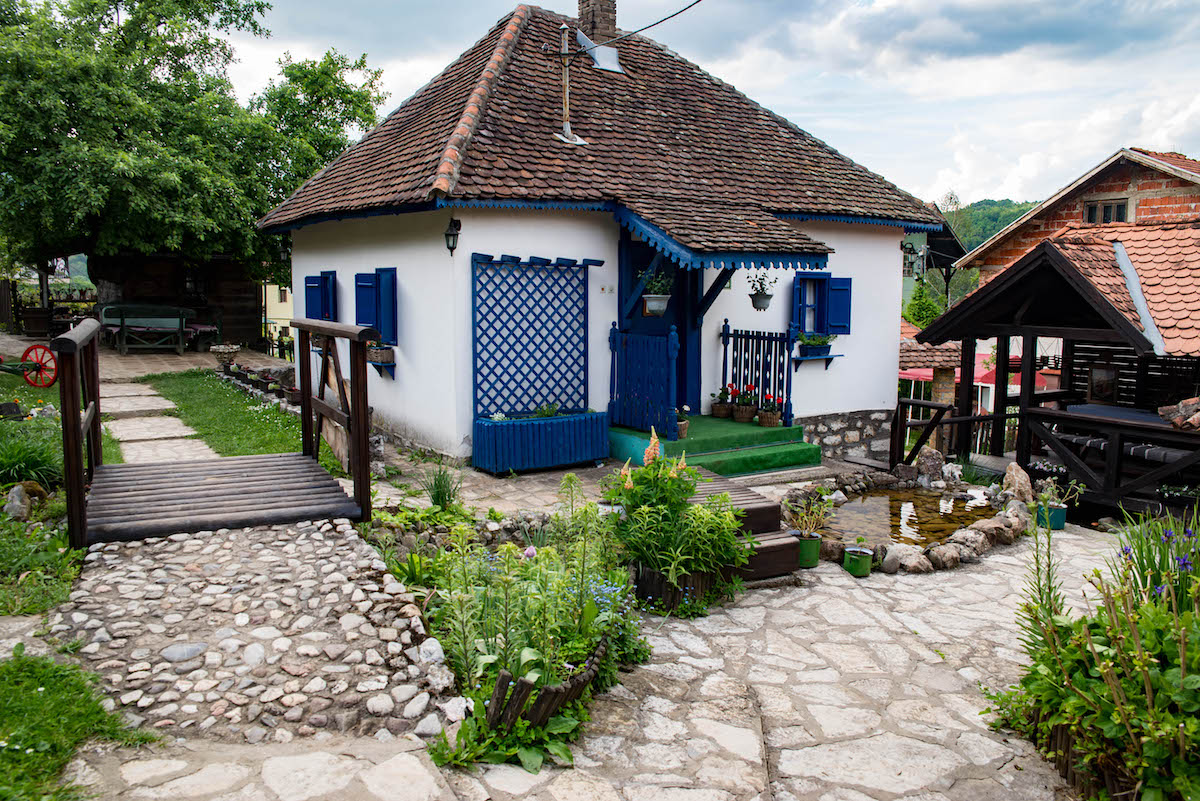 Uvac Nature Reserve
There was no need for me to stress about not getting my exercise in Serbia because I made up for it all here. After a boat ride on the winding Uvac River we found ourselves exploring a prehistoric ice cave and hiking to the tallest peak in the reserve. I can't remember the last time I climbed something so steep– at points we were basically vertical! The sweat and pain was worth it though for this incredible view.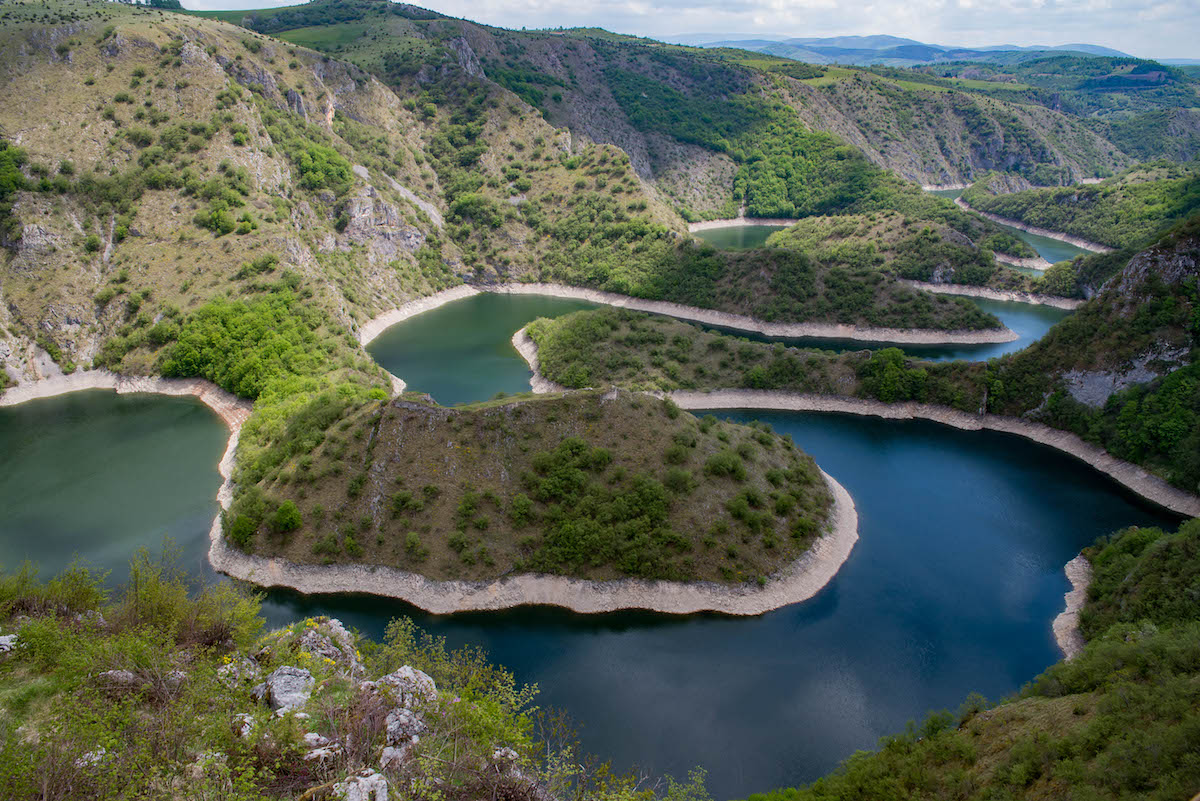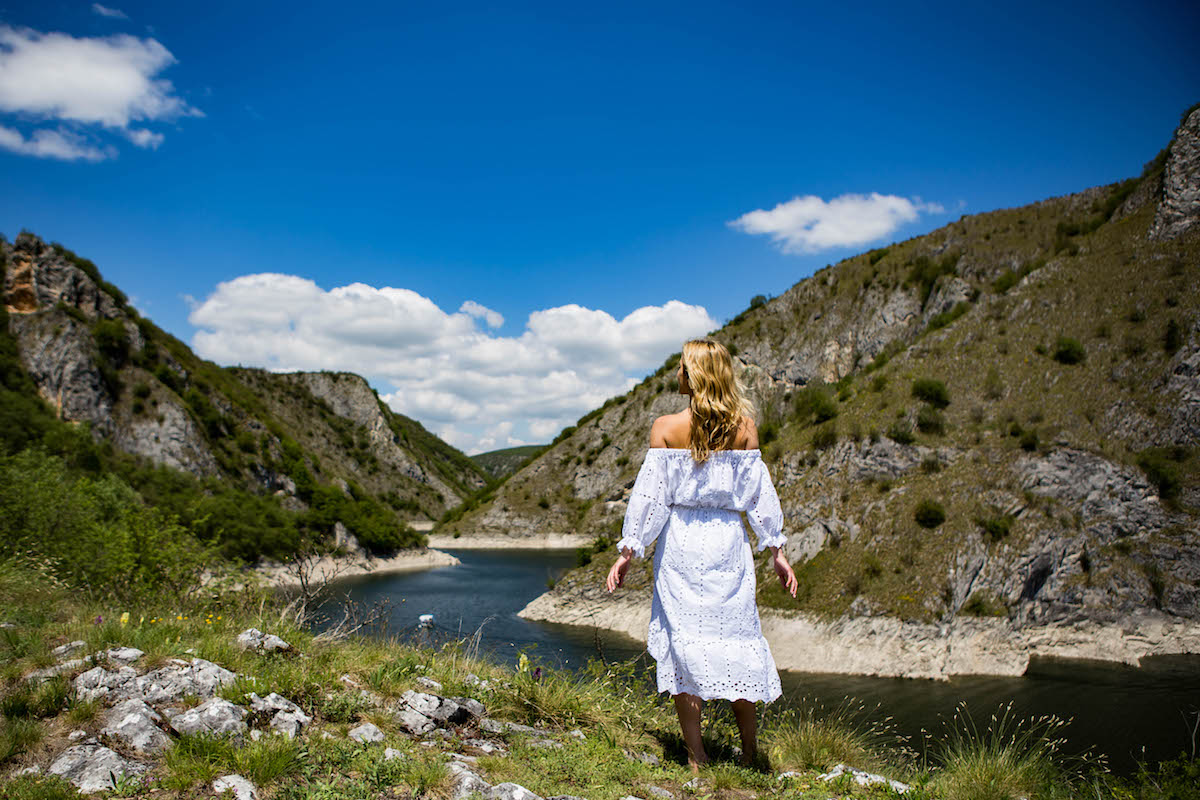 Chicwish Dress c/o
Thank you beautiful Serbia for the trip of a lifetime! I never thought my travels would bring here but you didn't disappoint. I am so grateful to have been able to experience a different corner of the world and hope you all have enjoyed following along! If you haven't seen it yet, please make sure you also check out my Belgrade Travel Guide here. 🙂
- Katie