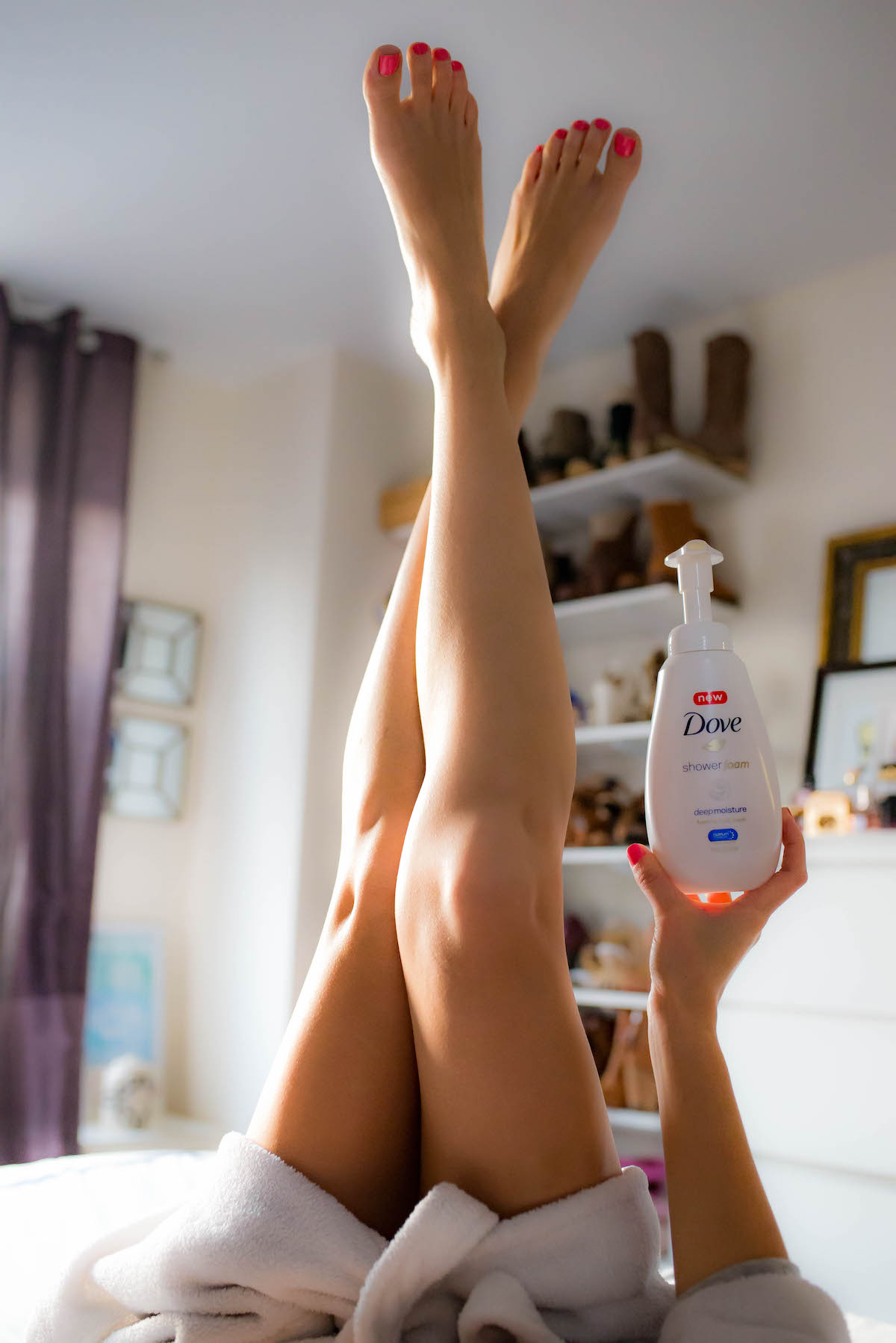 Winter is the season where I love experimenting with my skincare and shower routine the most.  Why? Well, a big reason is I have more time to try new products. I'm not worrying about showing my legs or slipping on a sundress, so I love playing around to see what works best for me. Many of the things I try during the colder months end up sticking with me into the spring and summer seasons.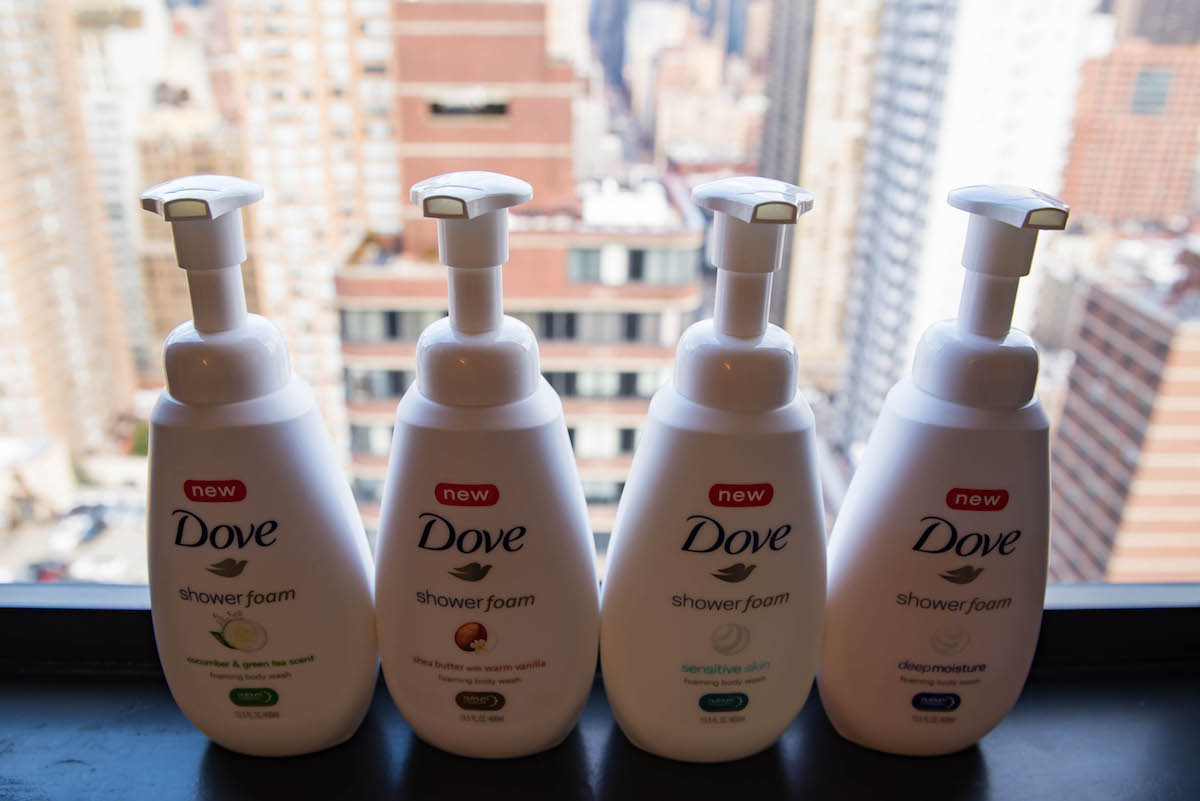 You already know I'm a big fan of Dove so I was excited to learn about the brand's latest skincare launch. Dove Shower Foam is the first foaming body wash from Dove and as you can expect, the formula is soft, gentle and contains only good things for your skin.
But wait! Guys this isn't just any cleanser… The foamy texture and soft lather makes it PERFECT for shaving. Keep on reading for a little review, plus all the ways I like to use this multifunctional product.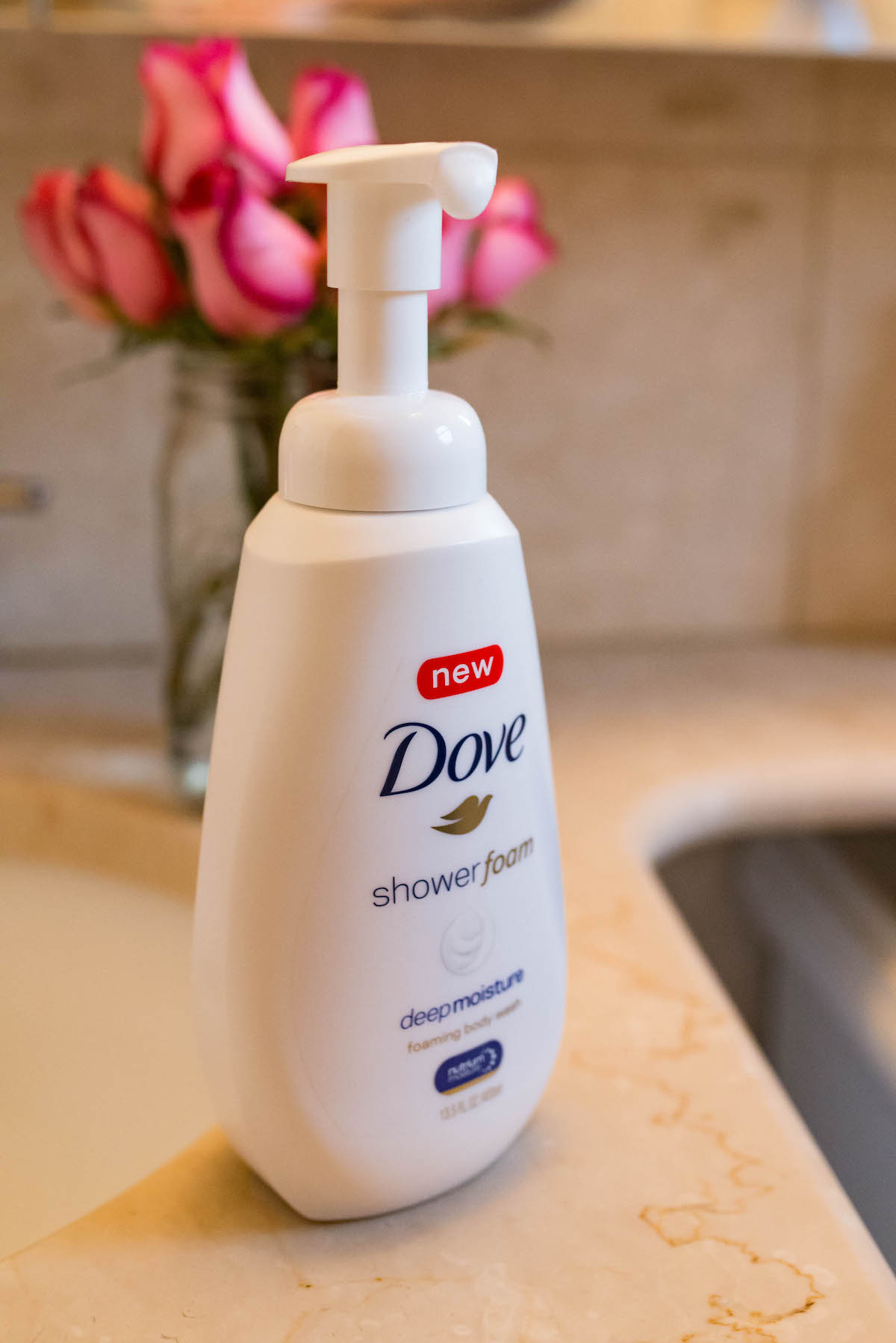 New Dove Shower Foam Review
The Benefits
Dove products are known for moisture and Shower Foam is no exception. The weightless formula actually contains a unique technology found in Dove facial cleansers. Yes! NutriumMoisture technology deposits nourishment deep into the surface layers of the skin helping it to look and feel healthier. The Shower Foam is also incredibly gentle, so my sensitive skin people– this would be perfect for you! With continued use you'll notice your skin feeling softer and more nourished after every shower.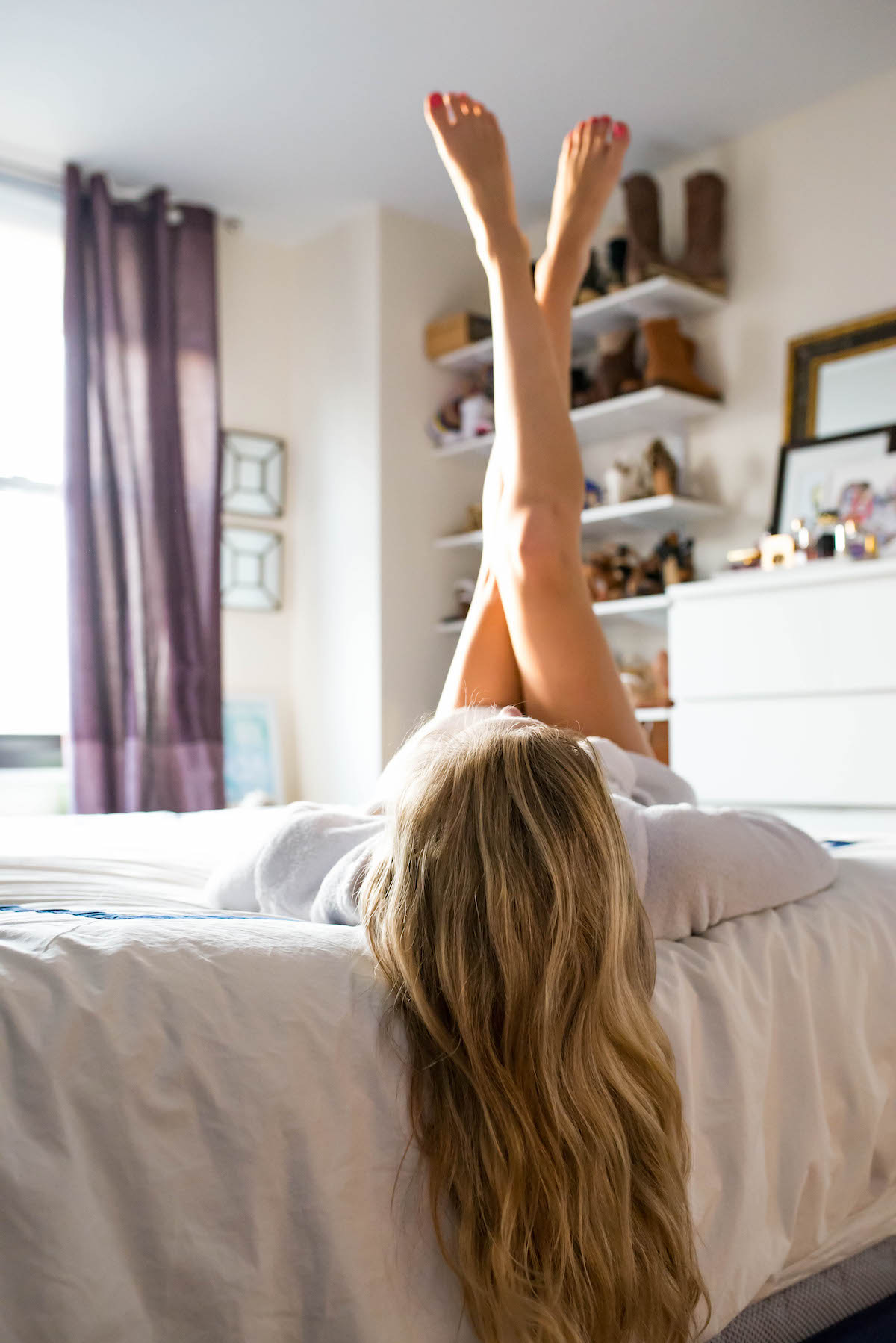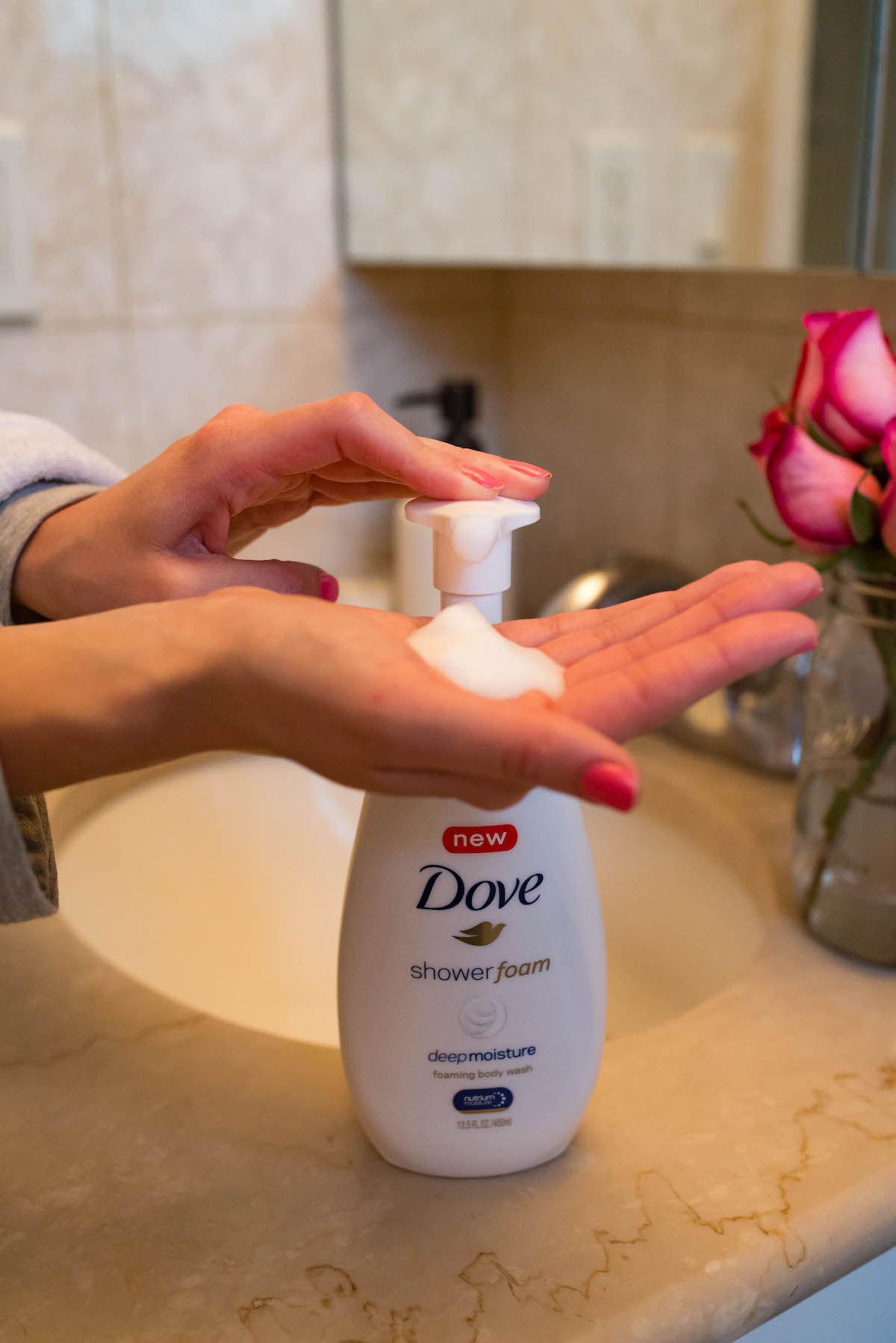 Why You'll Love This Product
You can use Dove Shower Foam just like any Body Wash, but it also makes a great shave cream too! The self-foaming pump dispenser makes application so easy and the shower process a lot faster. The lightweight foam rinses quickly, leaving skin feeling clean and smooth.
I'm sure I'm not alone when I say that shaving is one of my least-favorite shower tasks, so I love when I find a product that makes it simpler. I can't stand when shave creams are so thick that you have to constantly rinse your razor, but with Dove Shower Foam I find that one application of soap provides a smooth surface and won't clog my razor. To me this product feels like the perfect combination between a body wash and shave gel.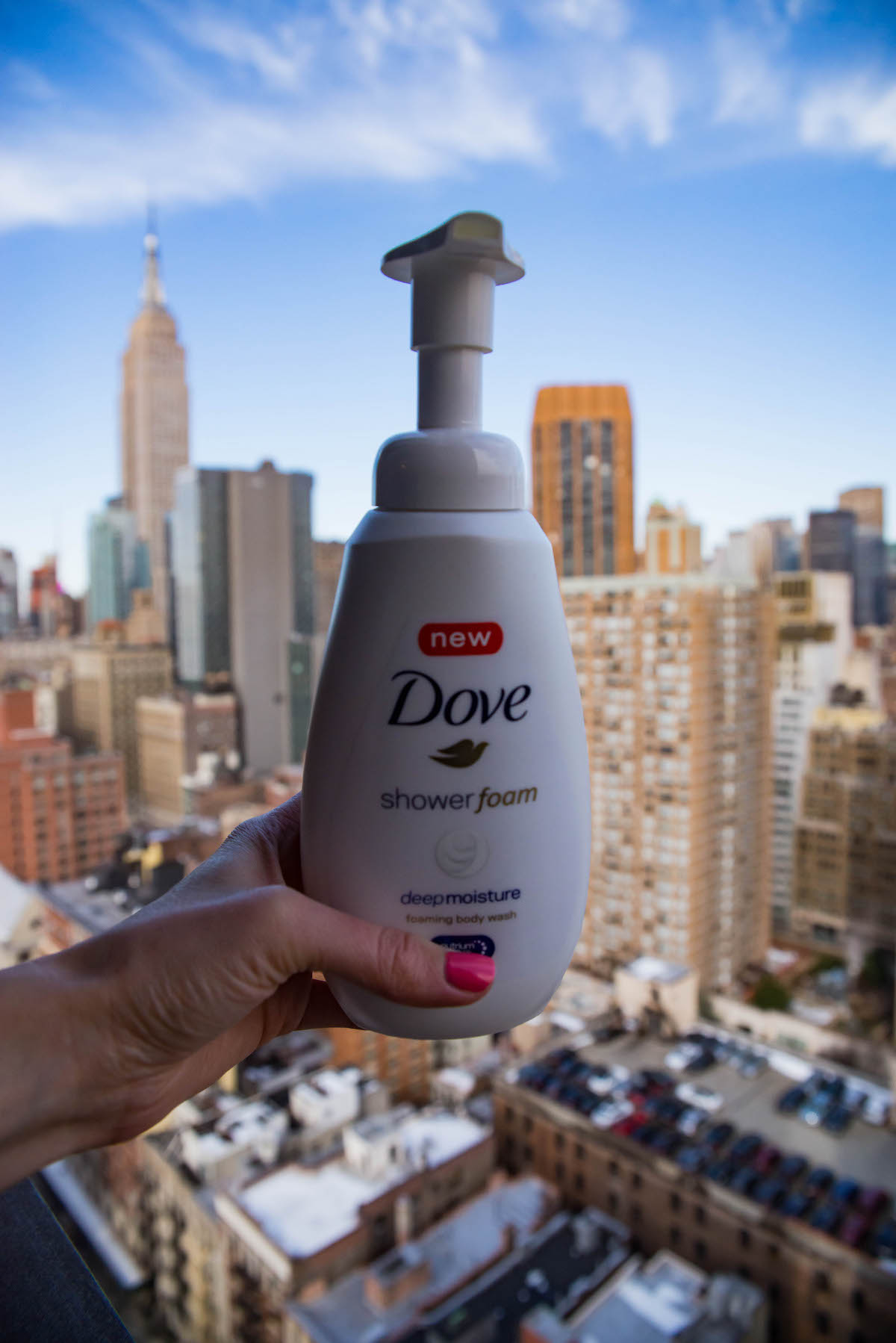 Have I convinced you that you need to try this yet? Seriously next time you head to your local drugstore or grocery I suggest stocking up on one (or more!) of these up for yourself. It's available in multiple variants including Deep Moisture, Sensitive Skin, Cucumber & Green Tea Scent, and Shea Butter with Warm Vanilla. I recommend the Cucumber, but you can't go wrong with whatever you choose. Now I'm crossing my fingers Dove comes out with a travel-sized version!
What are your favorite shower products?
Big thank you to Dove for sponsoring this post!
- Katie