Big thank you to Olay for sponsoring this post! As always all opinions are my own.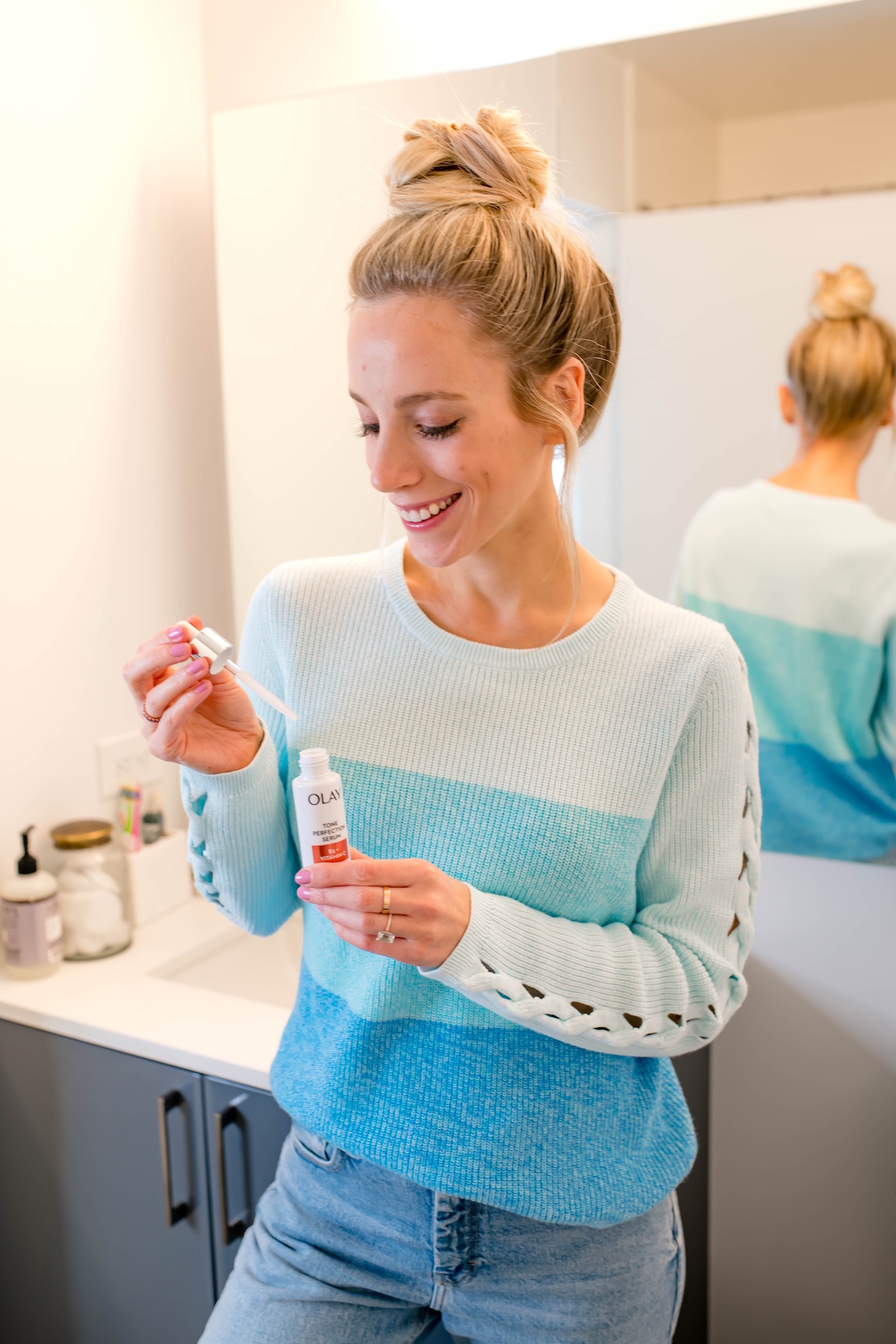 Not only have I been loading up on vitamin C with my vitamins and diet, I've incorporated it into my beauty routine too thanks to new Olay Tone Perfection Serum with Vitamin B3 + C. Did you know Olay is the first major U.S. skincare brand to make a commitment to zero skin retouching in their advertising? Hopefully this will encourage more companies to follow suit and be more transparent!
Olay Tone Perfection Serum Review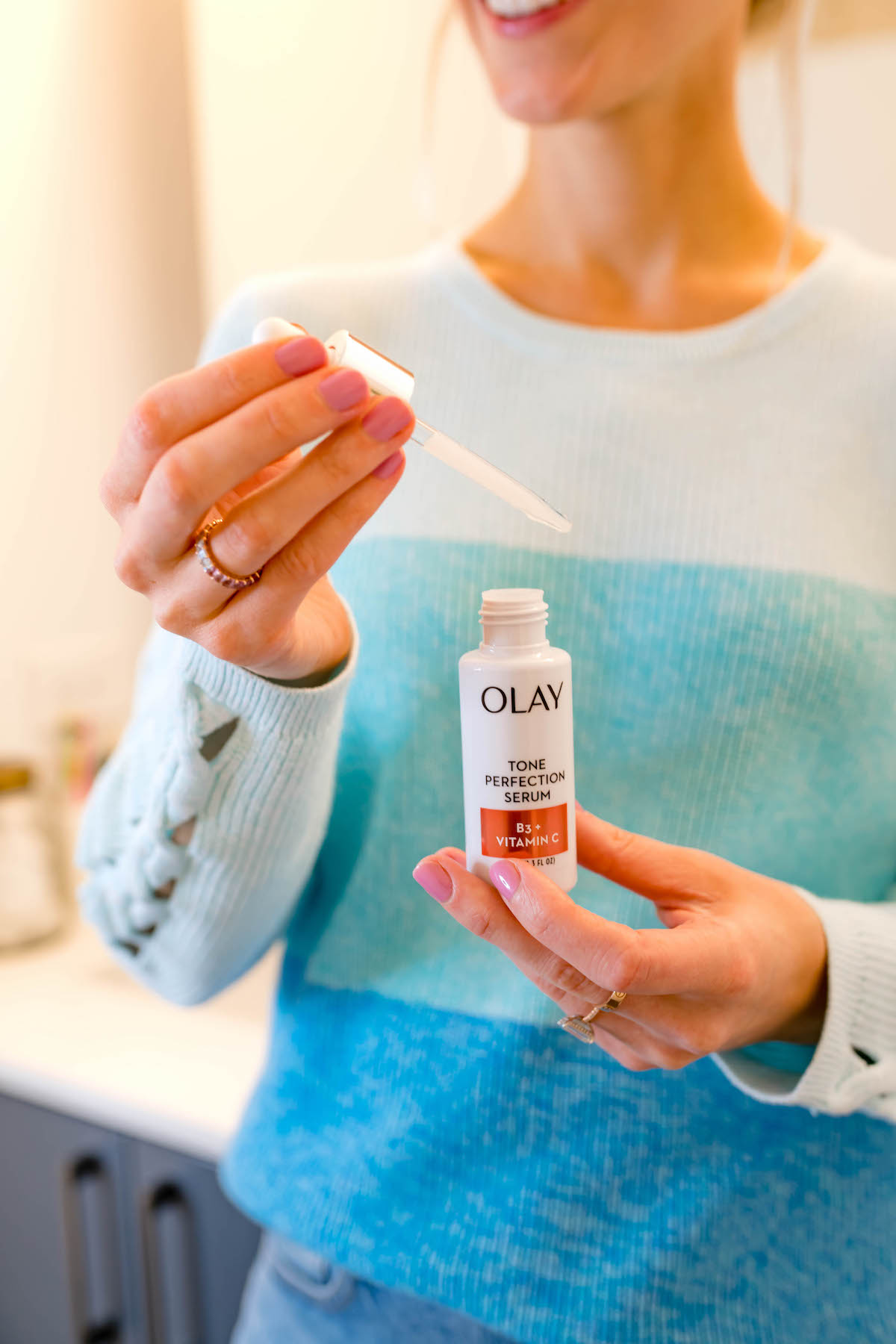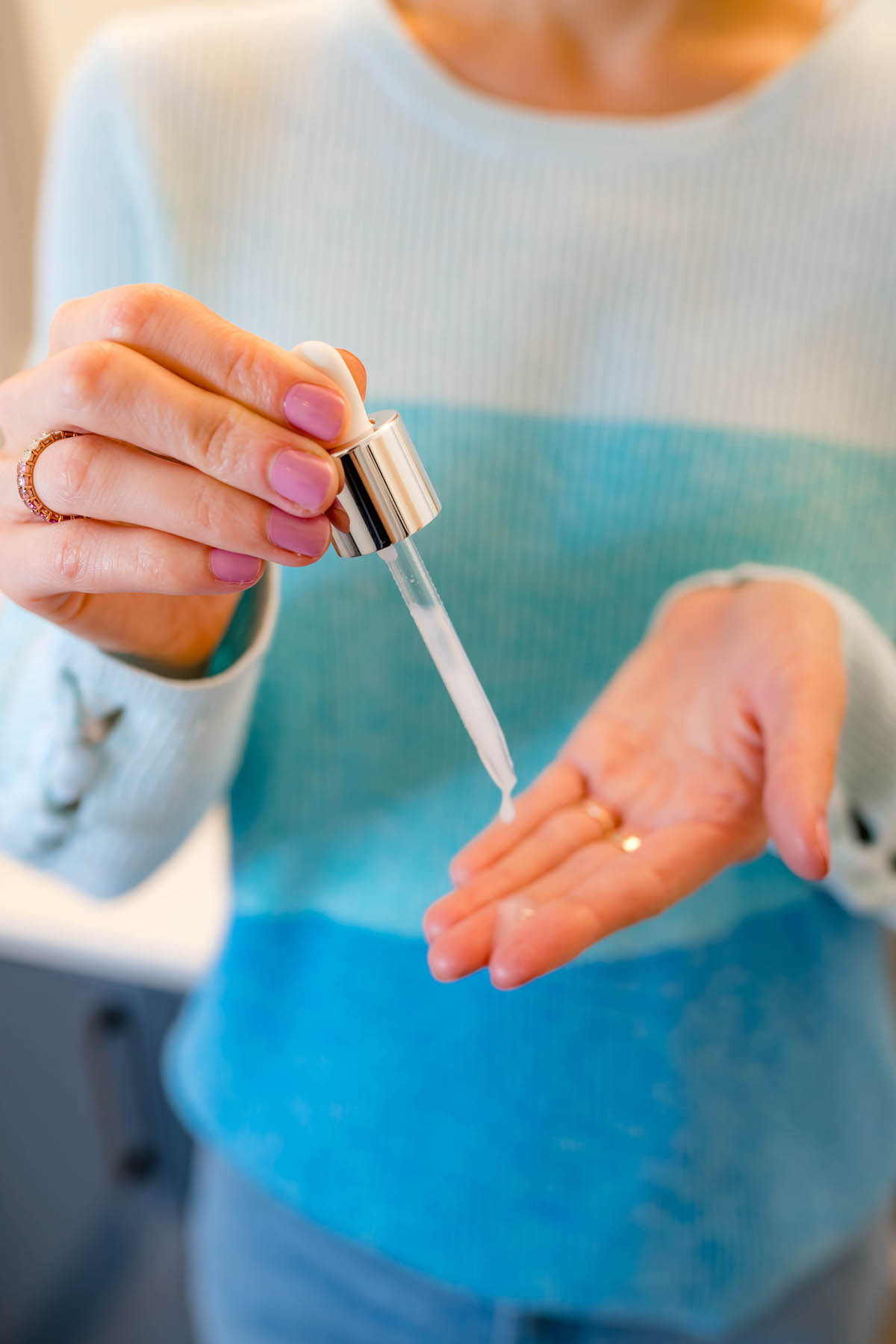 Serums have always been an integral component of my skincare regimen. Typically these are the products that do the heavy-lifting and have potent ingredients that give skin visible, long-lasting results. I like to apply it directly to clean skin right after I've washed my face prior to applying moisturizer and eye cream!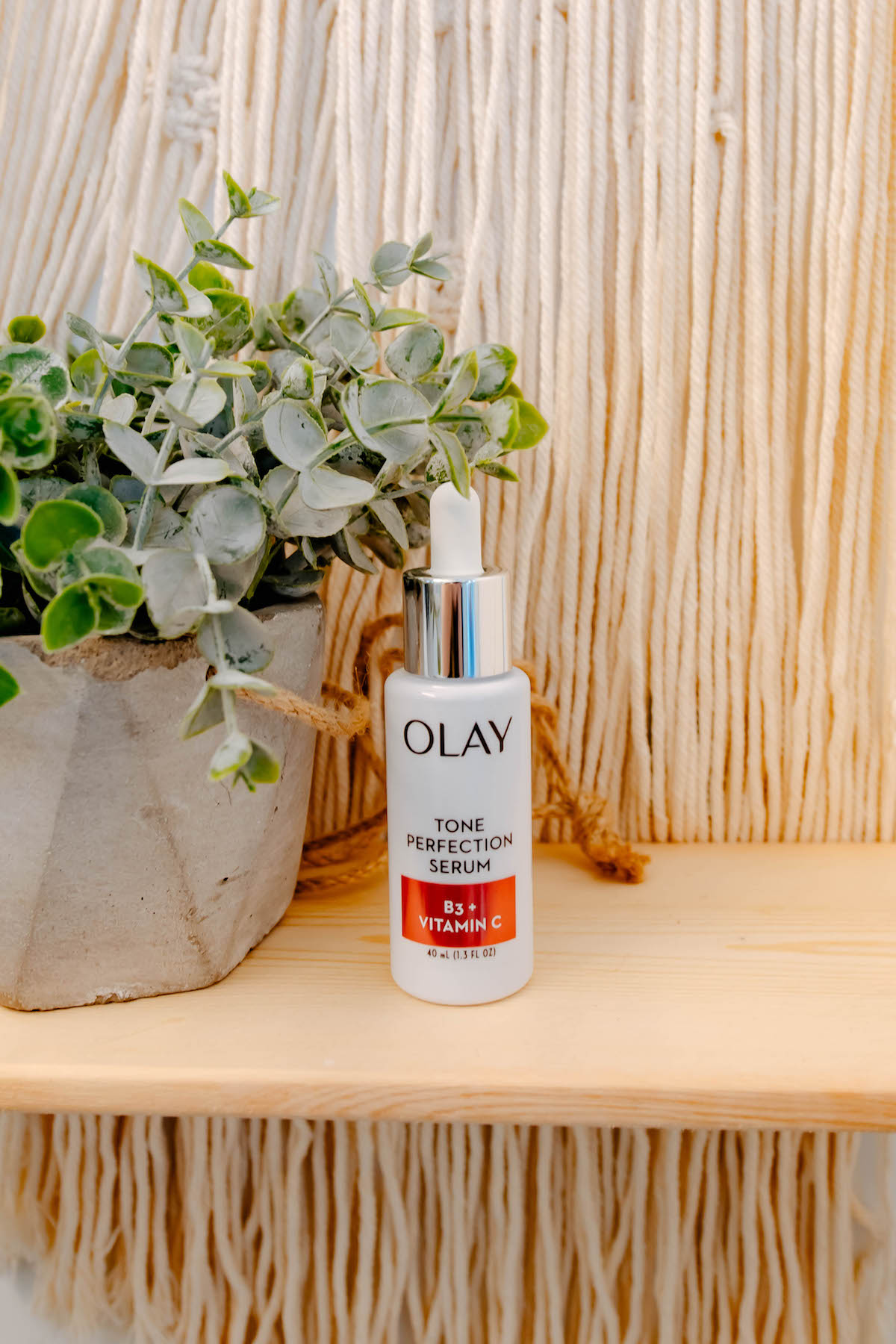 SKINCARE PICK-ME-UP // Olay Tone Perfection Serum (now on sale for $28.99)
For the last few weeks I've been applying a few drops of Olay's Tone Perfection Serum to my face and neck every morning and evening before bed. Considering how much time I've spent indoors recently, I can vouch that it's an amazing pick-me-up for dull skin. The vitamin-rich formula brightens and hydrates after one day of use and with extended use with only continue to benefit your complexion.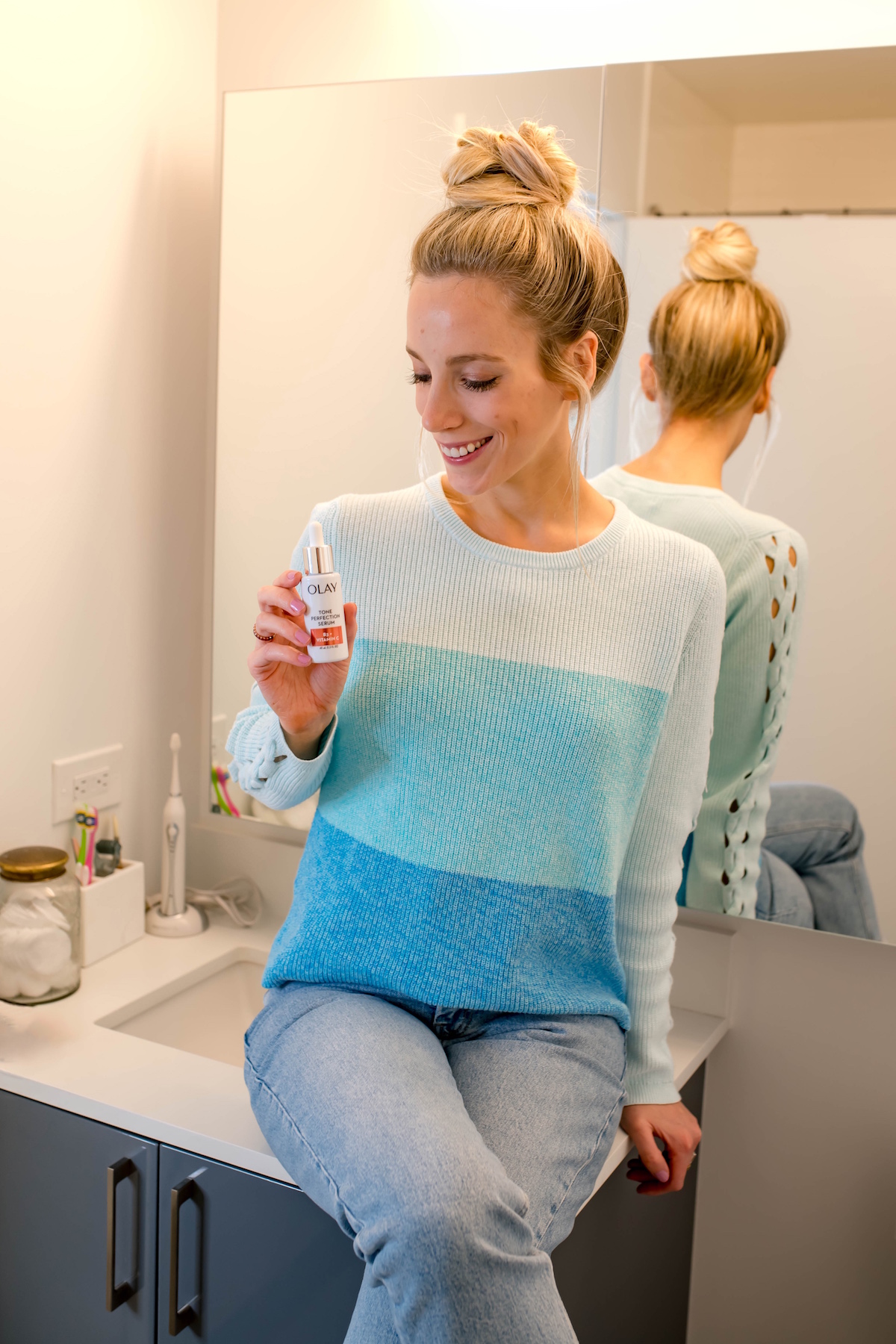 I personally love how lightweight it feels on my skin and that it absorbs quickly. No waiting around before applying my moisturizer–  I can just apply it and quickly finish my routine! It also doesn't leave any sticky residue.
PS those with sensitive skin will be happy to know this serum is fragrance-free and doesn't contain any parabens, phthalates or synthetic ingredients. And yes, it's pregnancy-safe!
- Katie