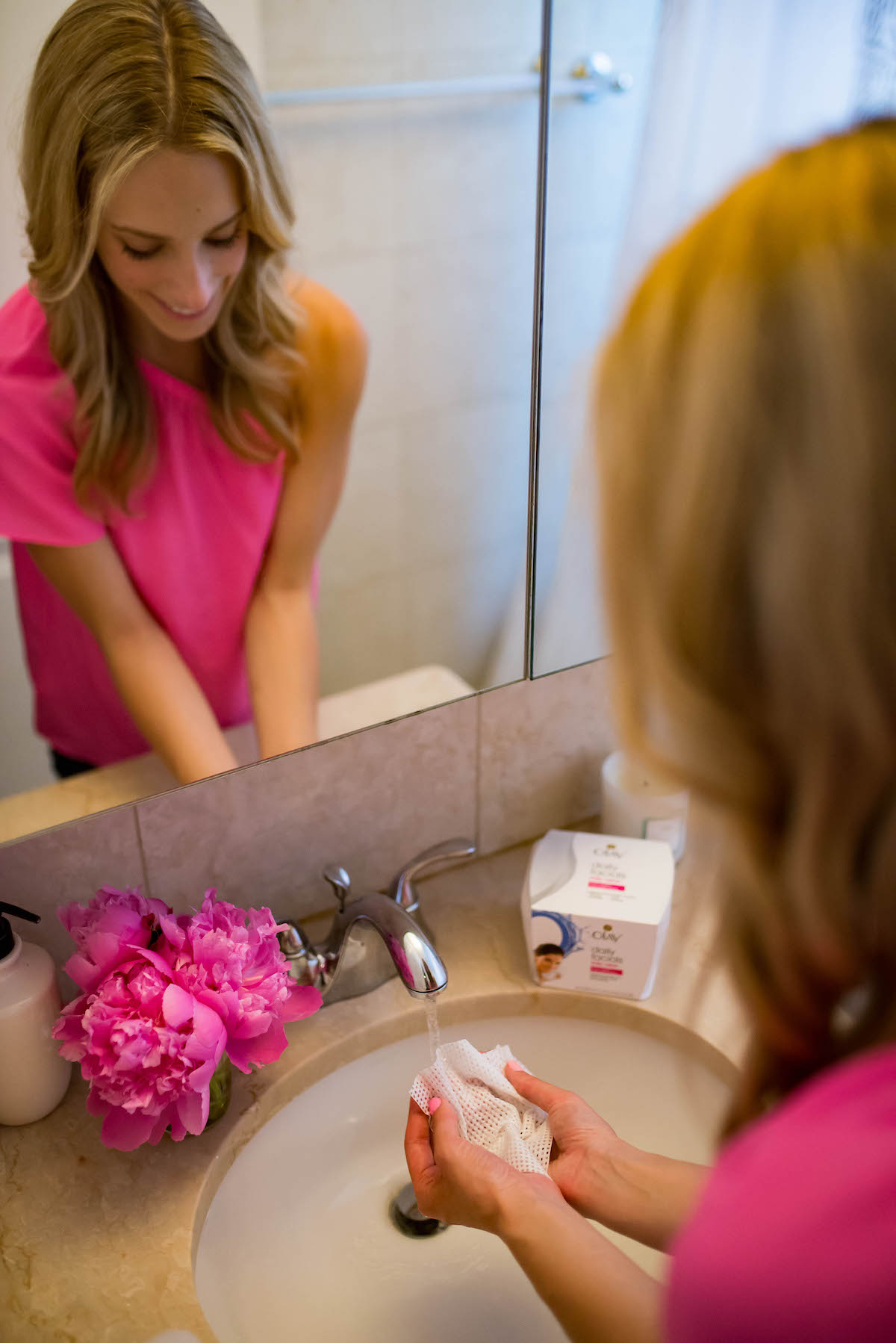 You guys know I love skincare. Taking care of my face and skin is the one aspect of my beauty routine that I absolutely refuse to skip. I honestly find the entire process very relaxing too—especially at night before bed. I love going to sleep feeling clean and knowing that I've applied products that will work overnight to keep my skin looking youthful and moisturized.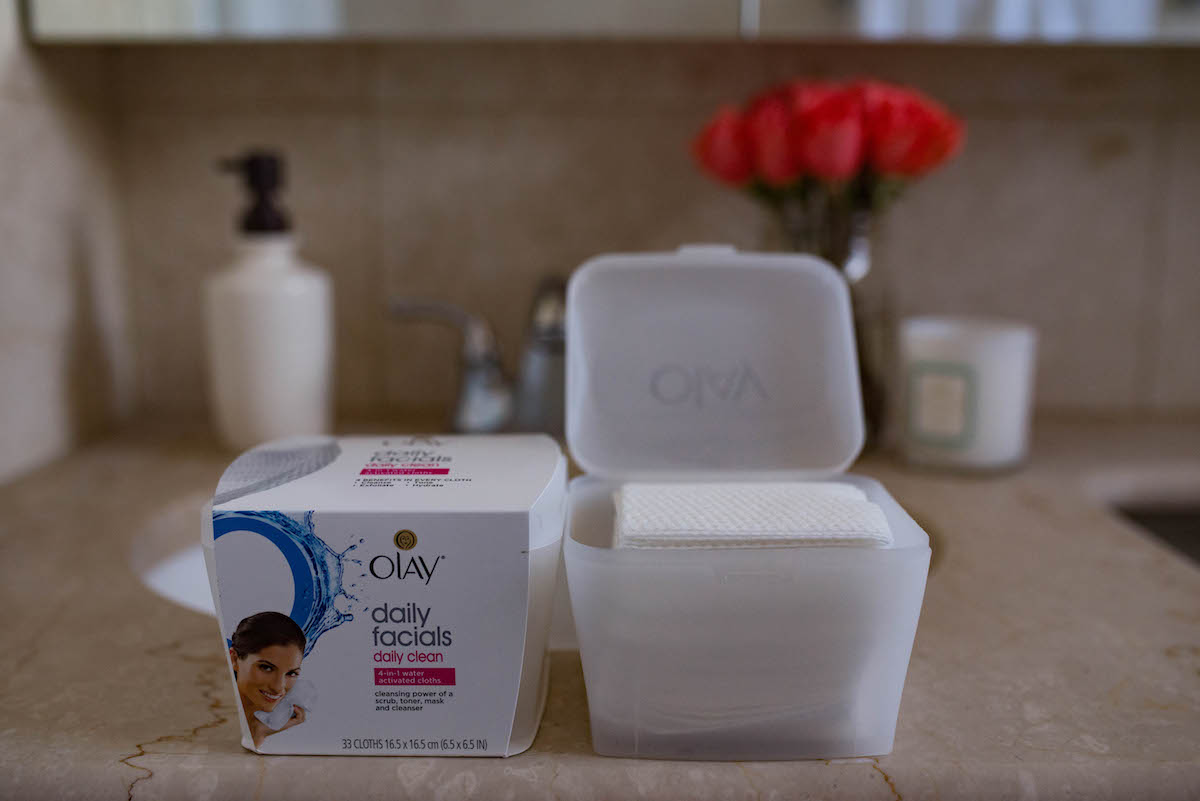 But I have to confess. There is one step in my skincare routine that I wish I didn't have to do: wash my face. The commercials on TV make it look so glamorous. The paid spokesperson leans over a sink and gracefully splashes water on their face instantly leaving it looking refreshed and glowing. Want to know what happens when I wash my face over the sink? I end up dripping water down my neck, shirt and all over the counter. Even after using a liquid cleanser and washcloth I'll still have mascara remnants underneath my eyes that I have to clean off with a makeup remover adding an extra step to my routine. Needless to say, often when I finish washing my face I feel frustrated and look far from refreshed.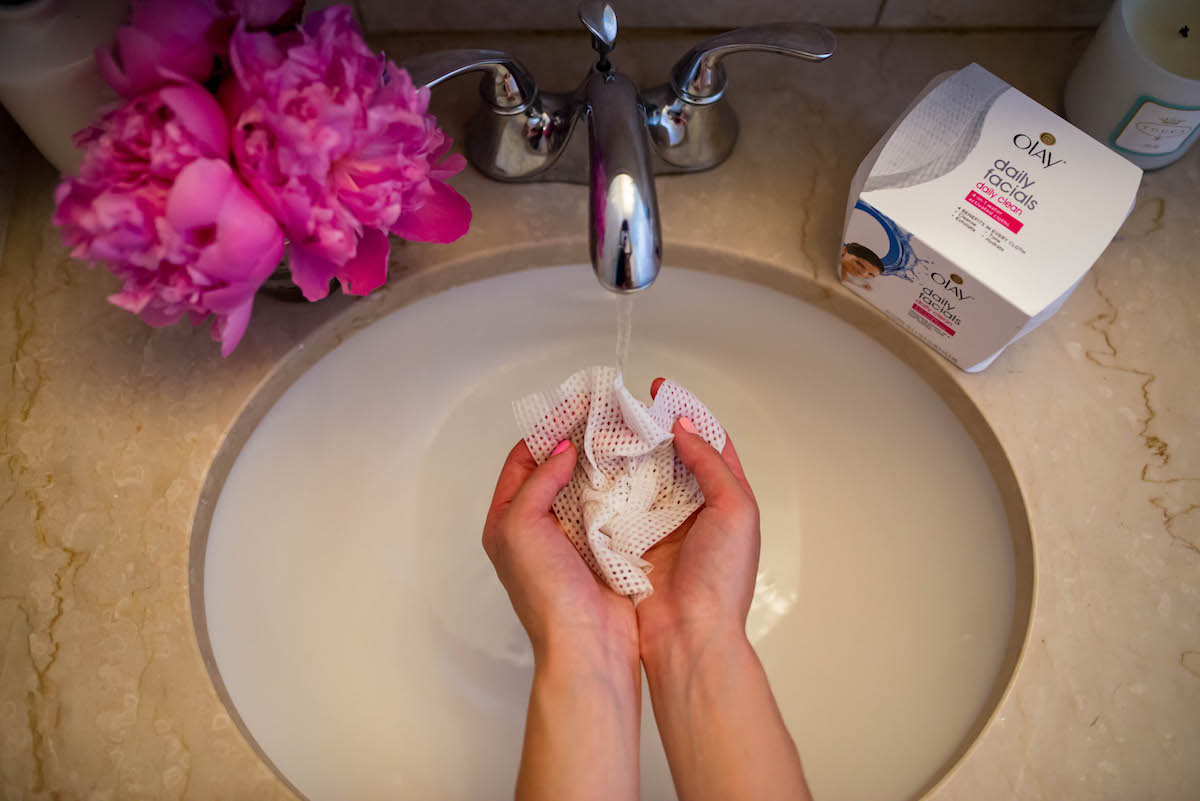 Does a solution exist? Is there a way to clean your face quickly and remove all your makeup without leaving the sink looking like a wet dog? Well I'm happy to report that a product exists that accomplishes all that and more! Let me introduce ya'll to Olay Daily Facials Daily Clean 4-in-1 Water Activated Cleaning Cloths. I can attest that these multifunctional cleaning cloths will completely step up your skincare game saving you both time and unnecessary frustration.
Olay Daily Facials Review
Not Your Average Face Wipe
Don't get it twisted. These aren't just makeup removing wipes. Olay Daily Facials do it all: remove makeup, exfoliate, tone, cleanse and moisturize. While makeup wipes leave skin feeling tight and oftentimes oily or with a layer of alcohol, Olay Daily Facials leave you with a completely clean and refreshed face.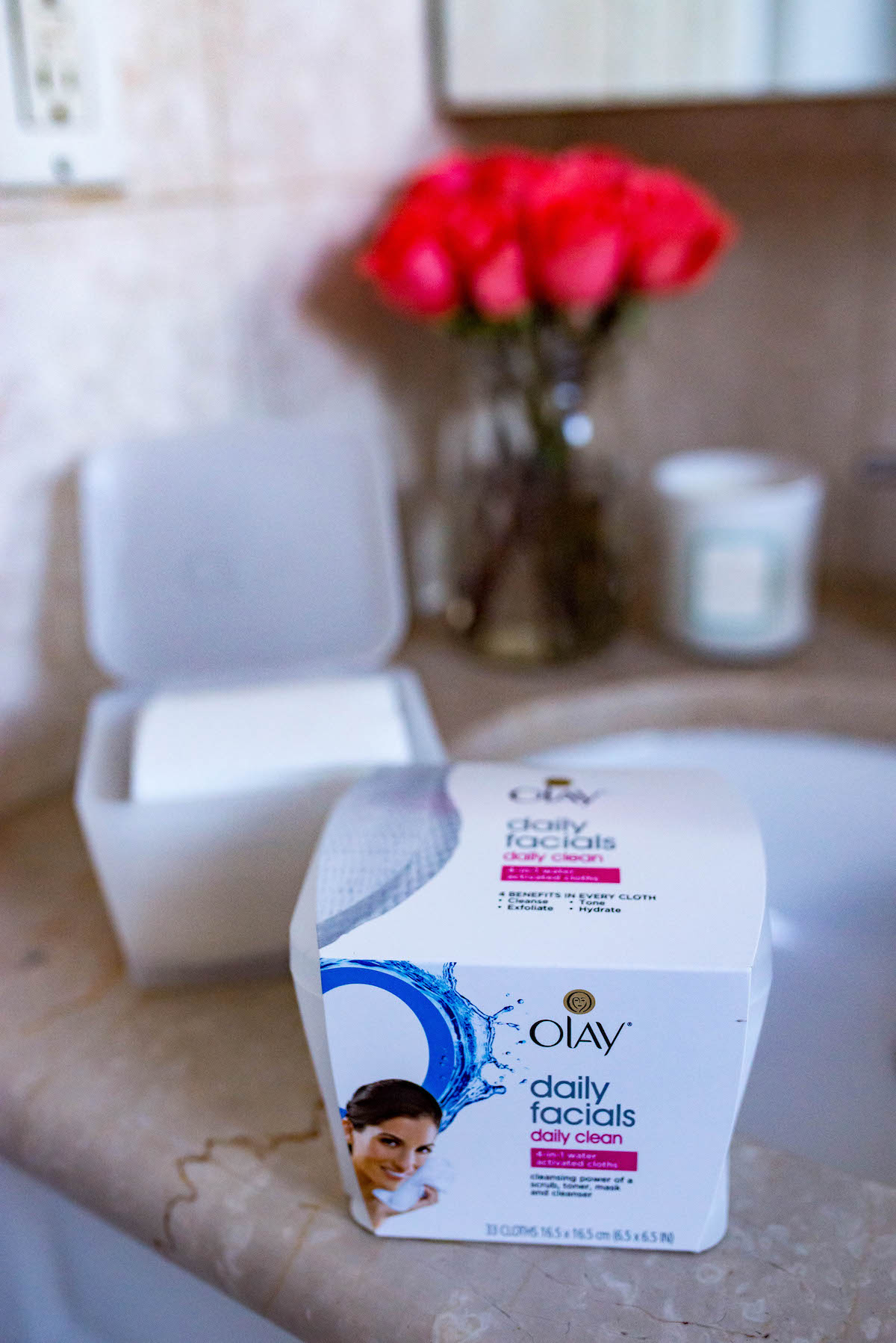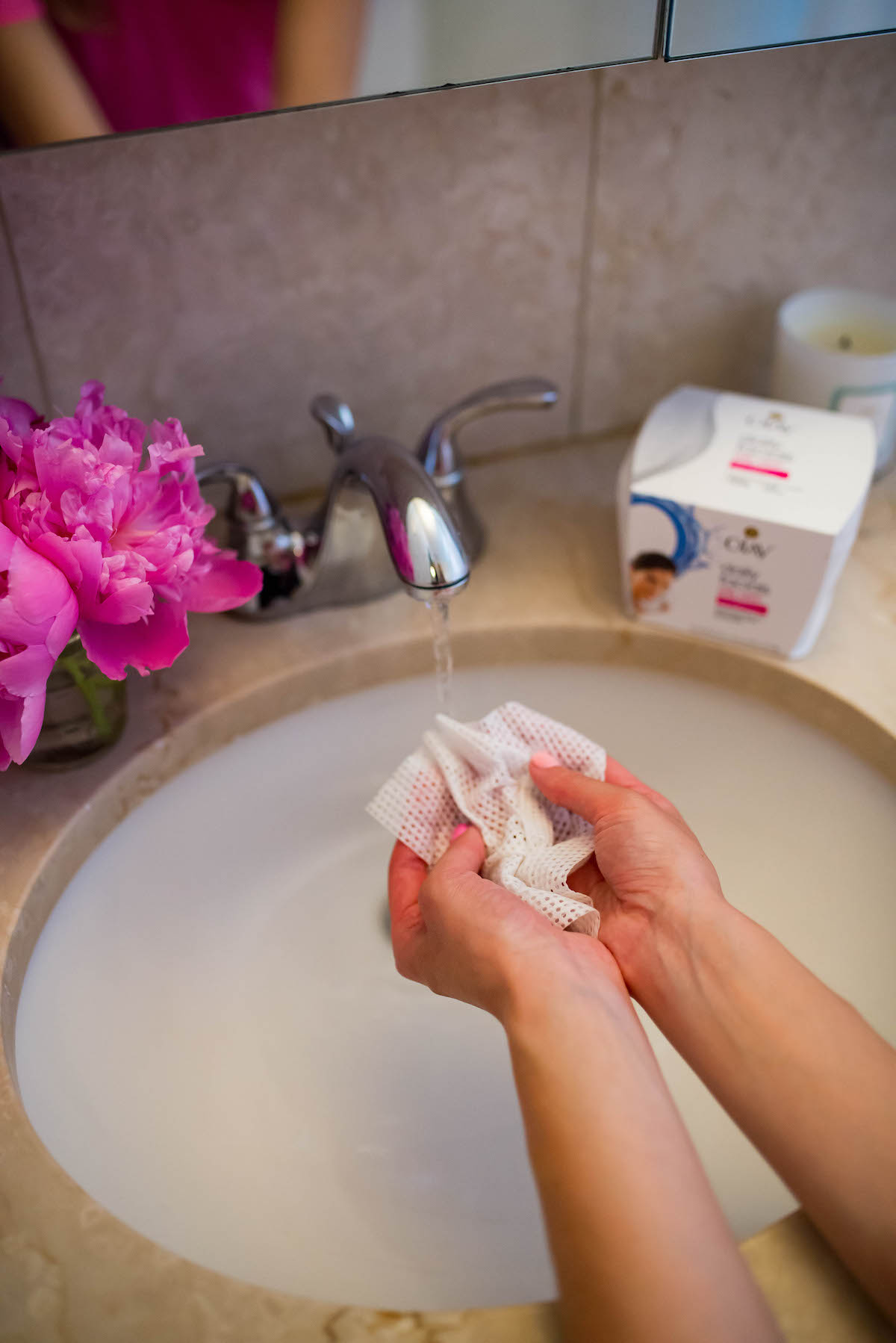 How Do You Use It?
No washcloth or liquid cleanser needed here. All you have to do is wet your Olay Daily Facial cloth and lightly rub to lather in your hands. The gentle 4-in-1 formula breaks down dirt/makeup and is even safe to use around the eyes. Yes, these will remove all of your mascara (my biggest pet peeve). The textured woven cloth also gently exfoliates, so that skin feels softer, looks brighter, and is more even toned. Once you've finished cleansing all you have to do is rinse with water and throw away the cloth.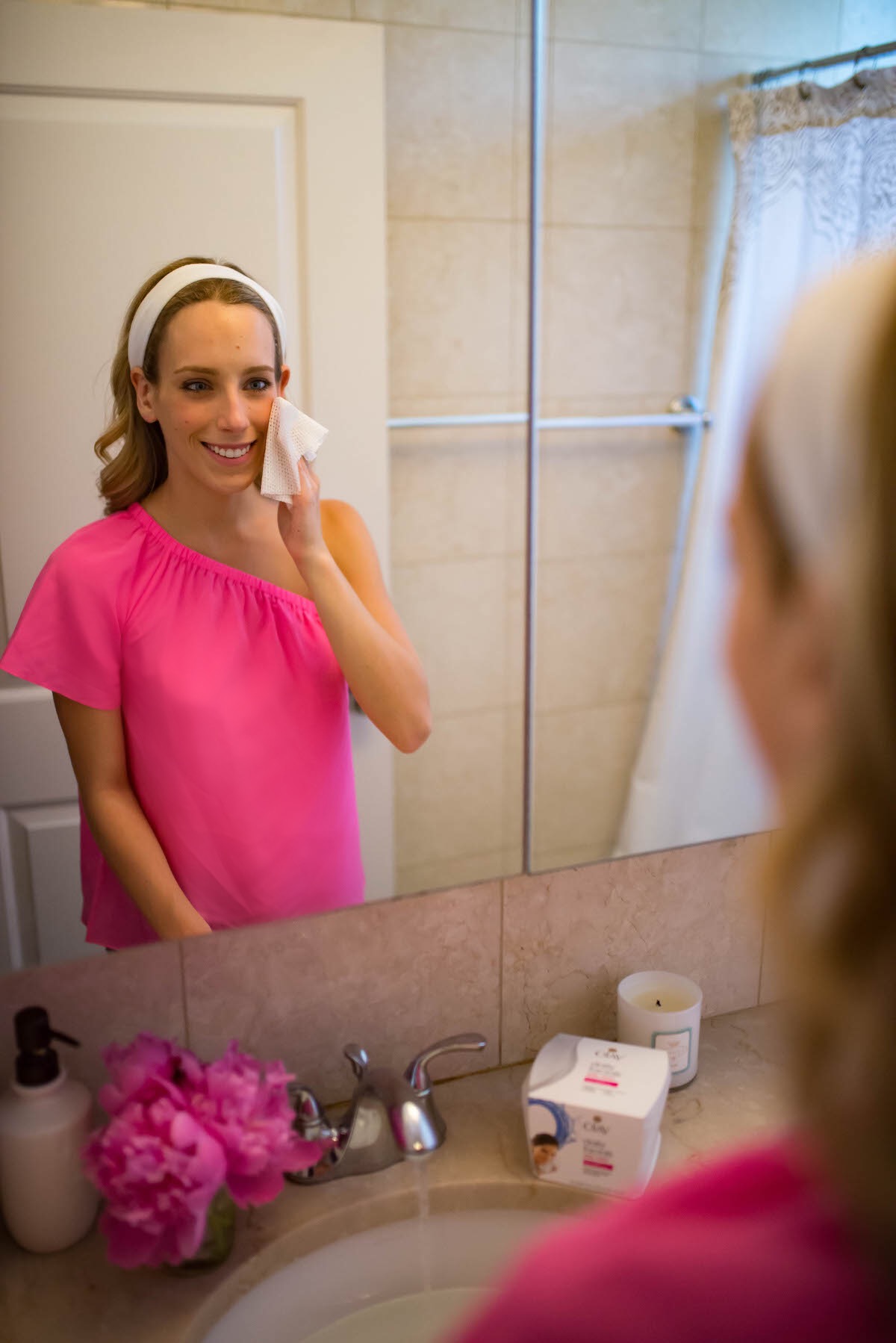 The Benefits
Did you know that regular wet wipes are un-textured and only remove makeup? In addition to cleansing and removing all makeup, Olay Daily Facials exfoliate and brighten the skin improving its texture. Intended for all skin types, these also contain a soap-free formula, and are dermatologist-tested. SCORE. With these wipes, I feel as though I could go makeup free because they leave my skin feeling clean. Have travel plans coming up? Pack a few of these in a plastic bag and leave your bulky bottles of makeup remover and cleanser at home.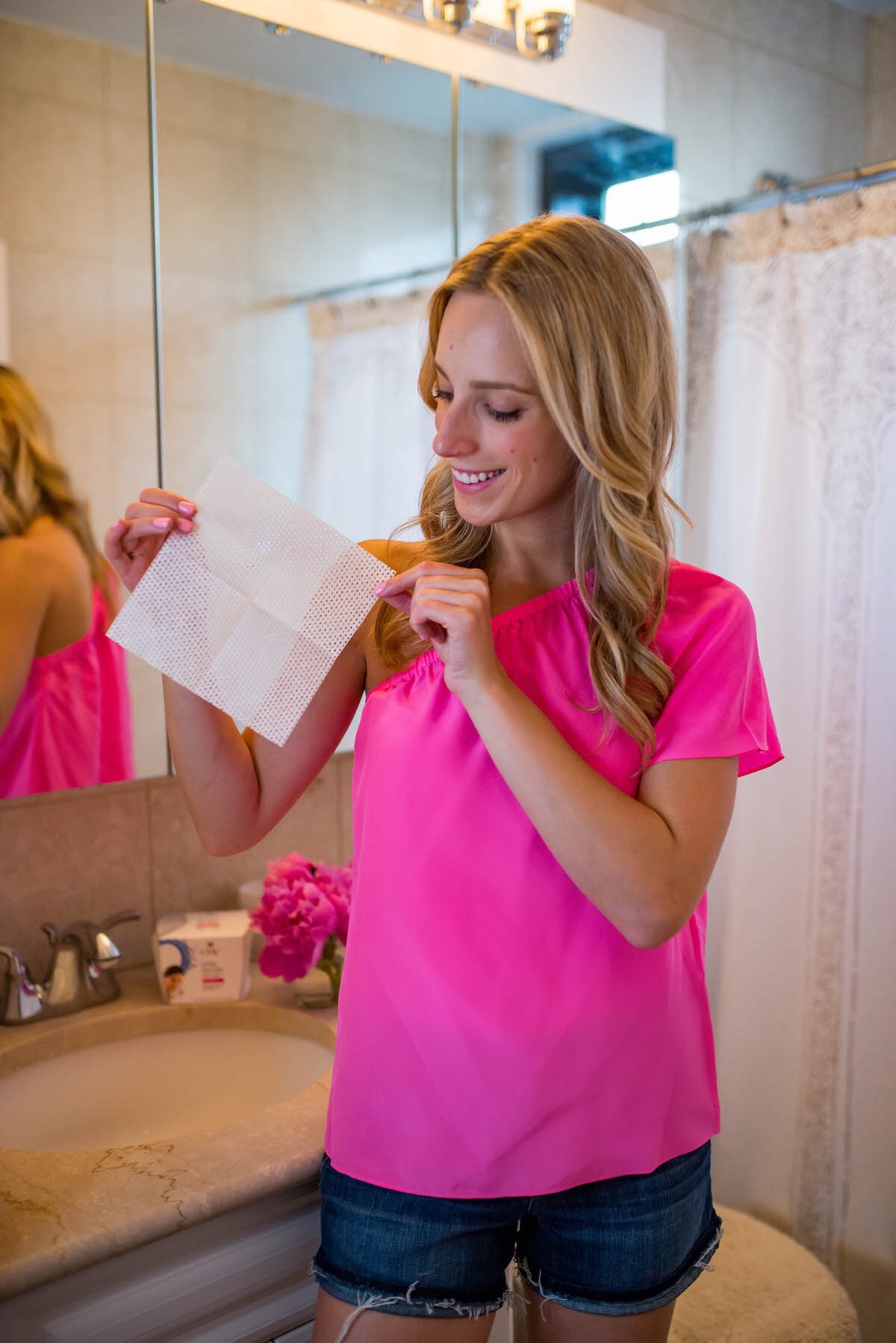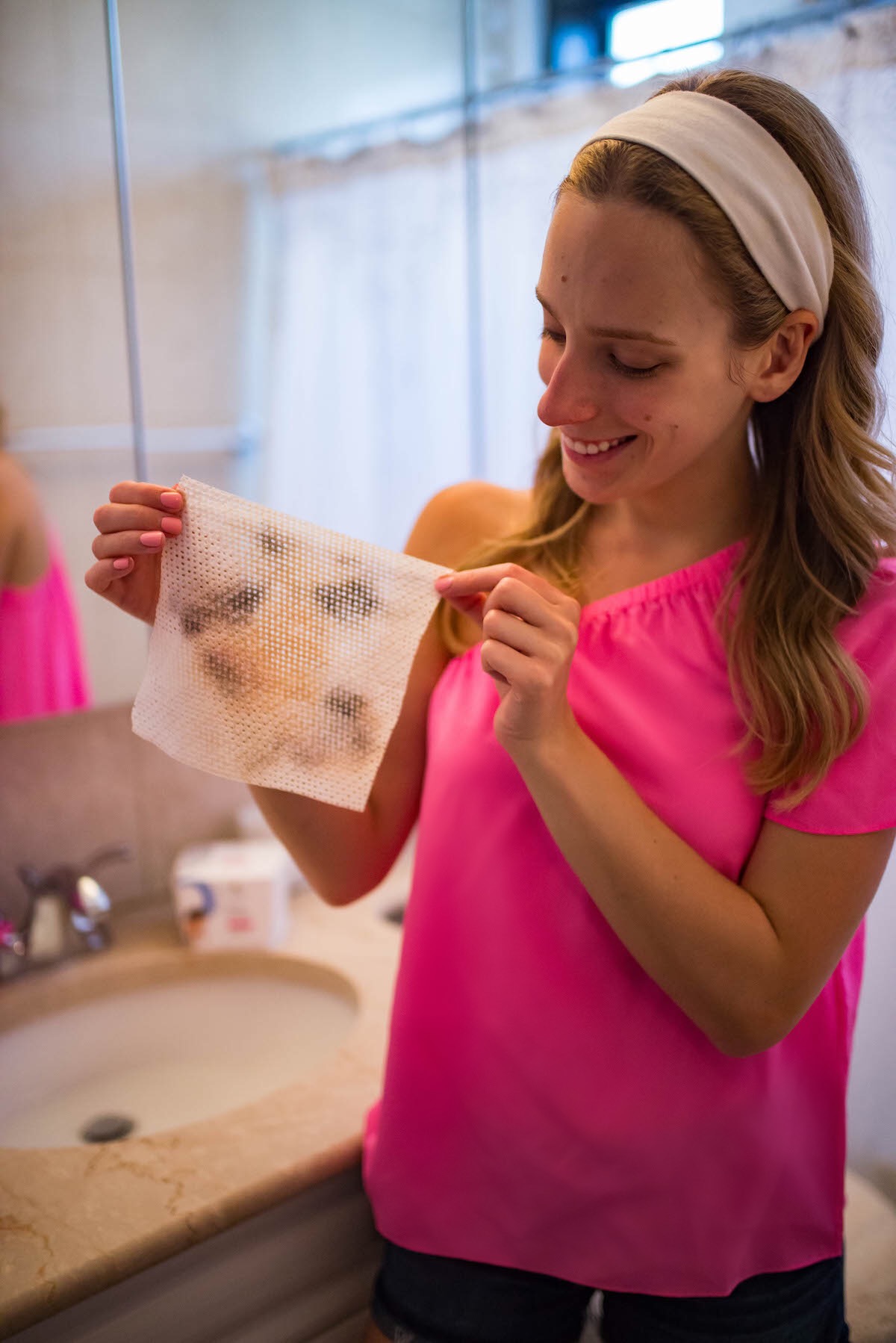 After using Olay Daily Facials on a regular basis over the last month I agree that these do leave you with a "better clean", which is what you would get with a cleanser and washcloth. I love how these do actually remove all my makeup and I don't have to add in an extra step using a micellar water and cotton ball. The time-saving aspect is a big bonus too. If you're looking for a multifunctional product that actually gets the job done—then these are for you. Summer makeup bag must-have for sure!
This is a sponsored conversation written by me on behalf of Olay . The opinions and text are all mine.
- Katie