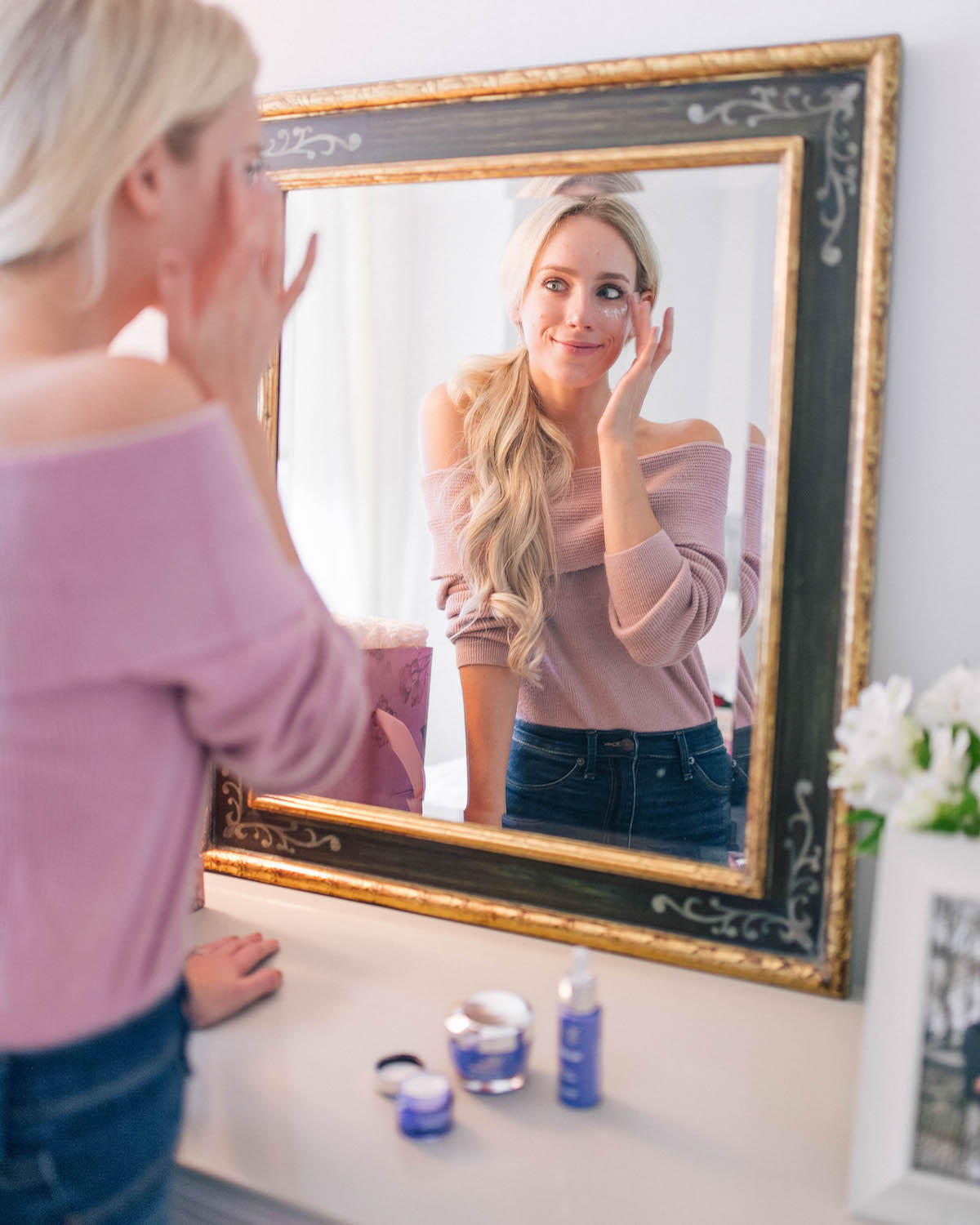 Whenever I consider trying a new skincare product the most important benefit I look for is anti-aging. So you can imagine how thrilled I was when the new Olay Retinol24 collection arrived on my doorstep last month! Over the last month I've been playing around with all three Retinol24 products: a moisturizer, serum and eye cream. The eye cream in particular has become a staple in my nighttime routine.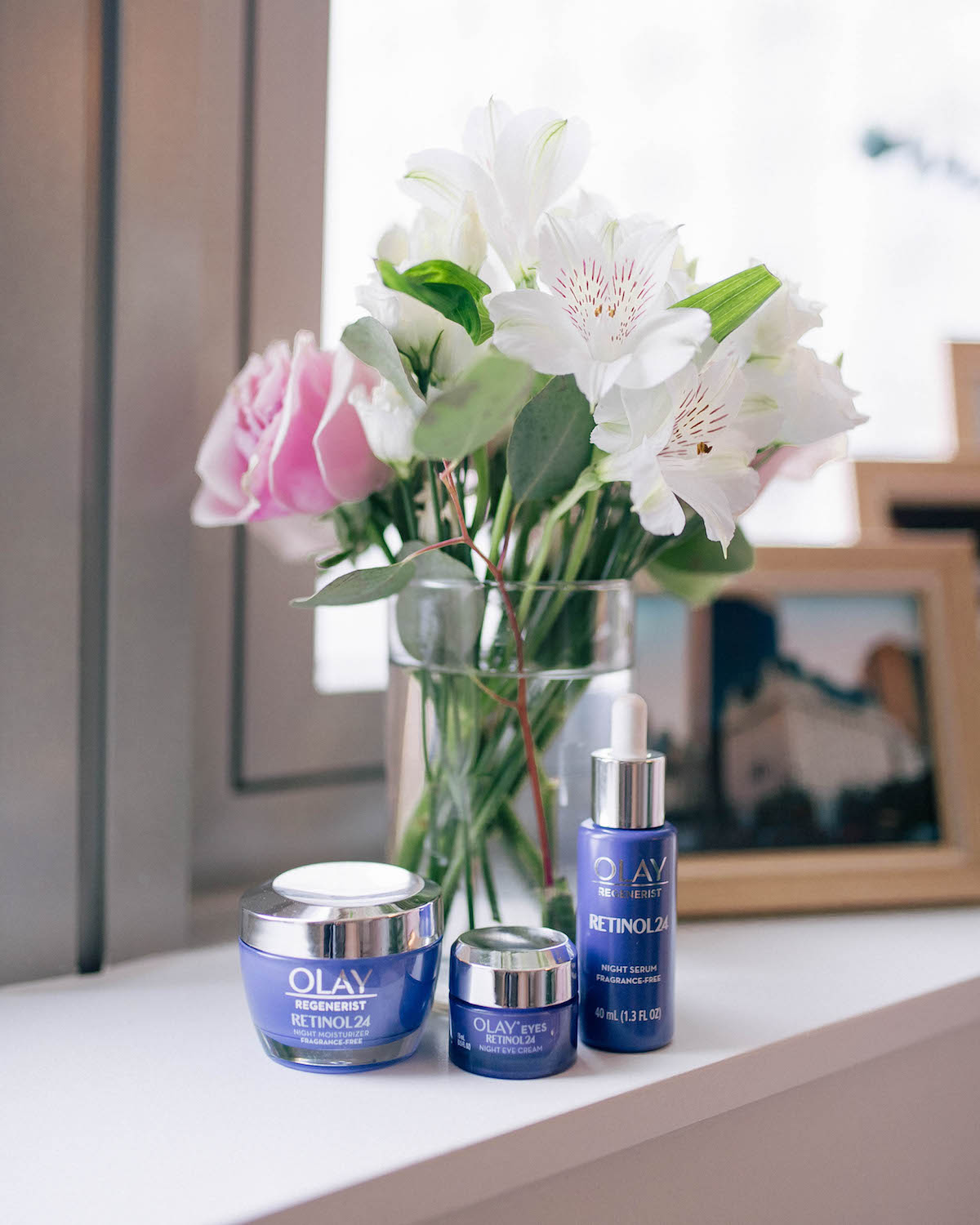 OLAY RETINOL24 COLLECTION // Olay Regenerist Retinol24 Night Facial Serum | Olay Regenerist Retinol24 Night Moisturizer | Olay Eyes Retinol24 Night Eye Cream
Before I get into reviewing the products, let's chat about the key ingredient: Retinol. Never heard of it? Do you know about it but feel intimidated?
Retinol is considered by many a "holy grail" anti-aging skincare ingredient. It's a synthetic form of Vitamin A that boosts collagen and cell turnover to reduce the appearance of fine lines, wrinkles and dark spots. With regular use skin will look smoother, brighter and more youthful. When products containing retinol are applied correctly the results can be very visible, but as with any highly-effective ingredient you need to follow directions.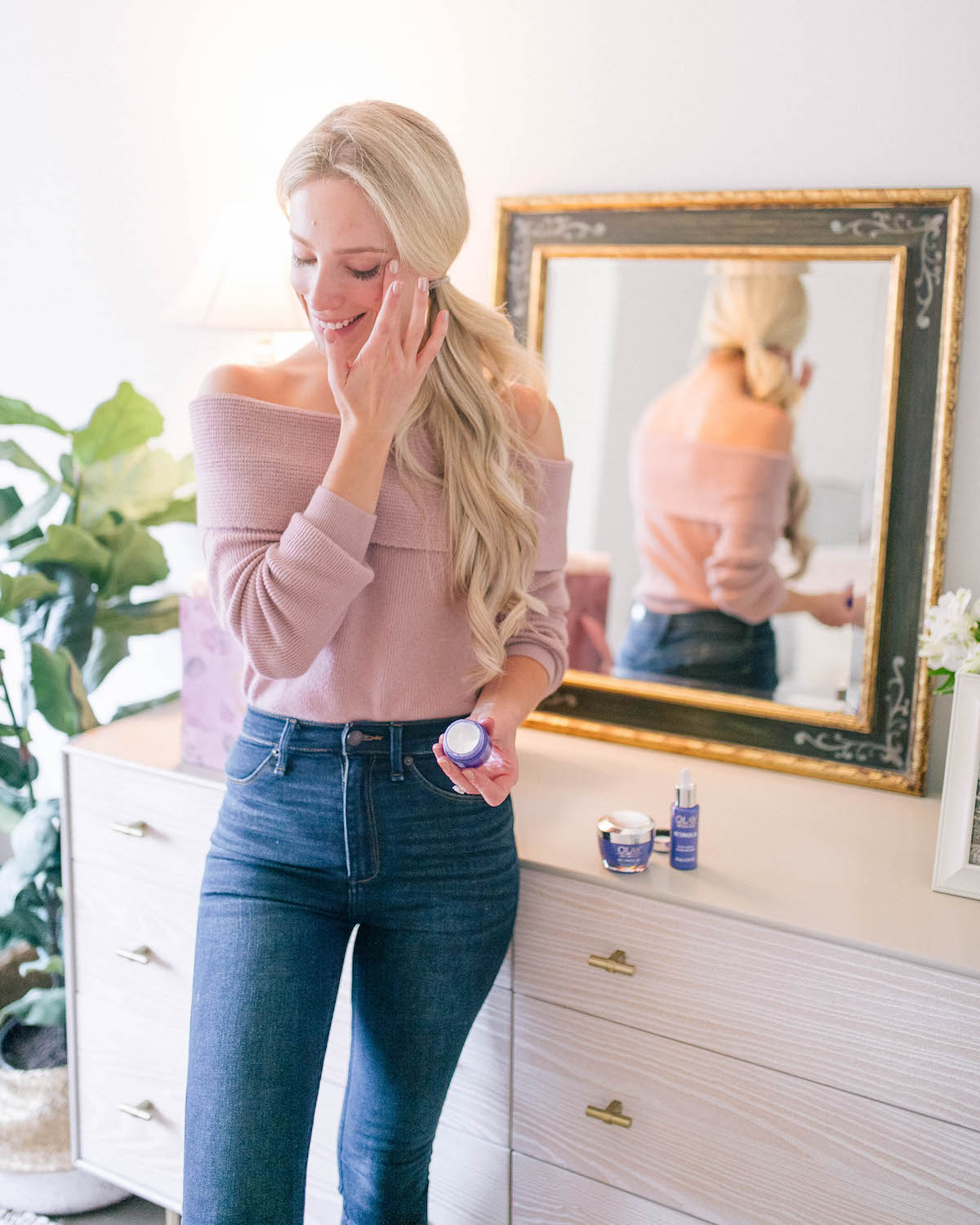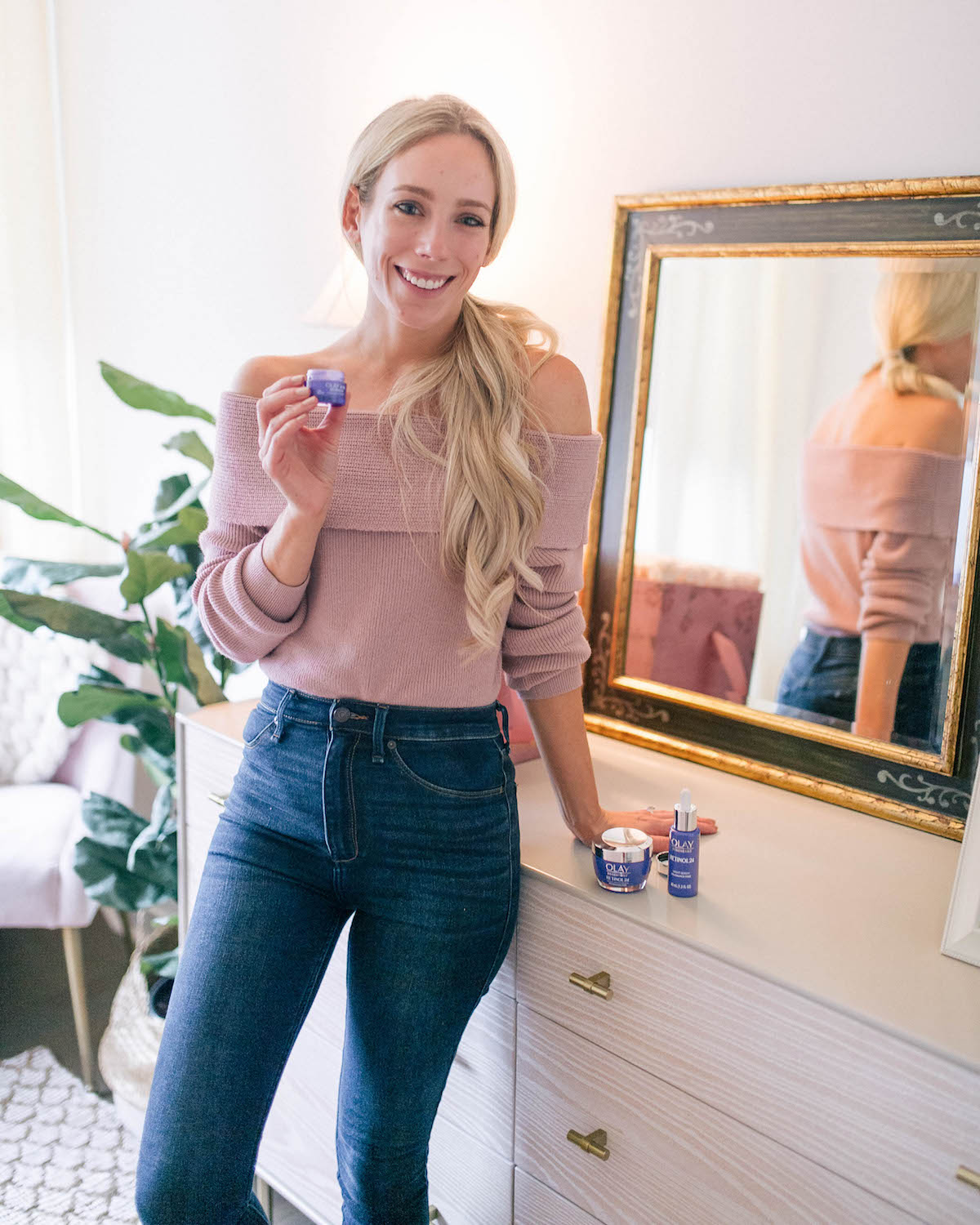 OUTFIT DETAILS // Off the Shoulder Sweater | Abercrombie High Rise Jean Leggings
Olay Retinol24 Review
The reason the Olay Retinol24 collection is a big deal is because products with retinol are typically very expensive. I was shocked when I first learned of the line because I had been under the impression that retinol was reserved for luxury brands or dermatologist-prescribed products. Leave it up to Olay to shake up the drugstore skincare aisles with not one, but three affordably-priced products containing this power-packed ingredient!
Each Retinol24 product contains a unique formulation of B3 + a game-changing Retinoid Complex using two types of retinol. These ingredients are meant to give skin the maximum results of a retinol, without the irritation or adverse side effects. The reason the collection is named Retinol24– emphasis on the 24– is because the products work for 24 hours providing skin maximum hydration. Gentle is definitely a word I would use to describe it!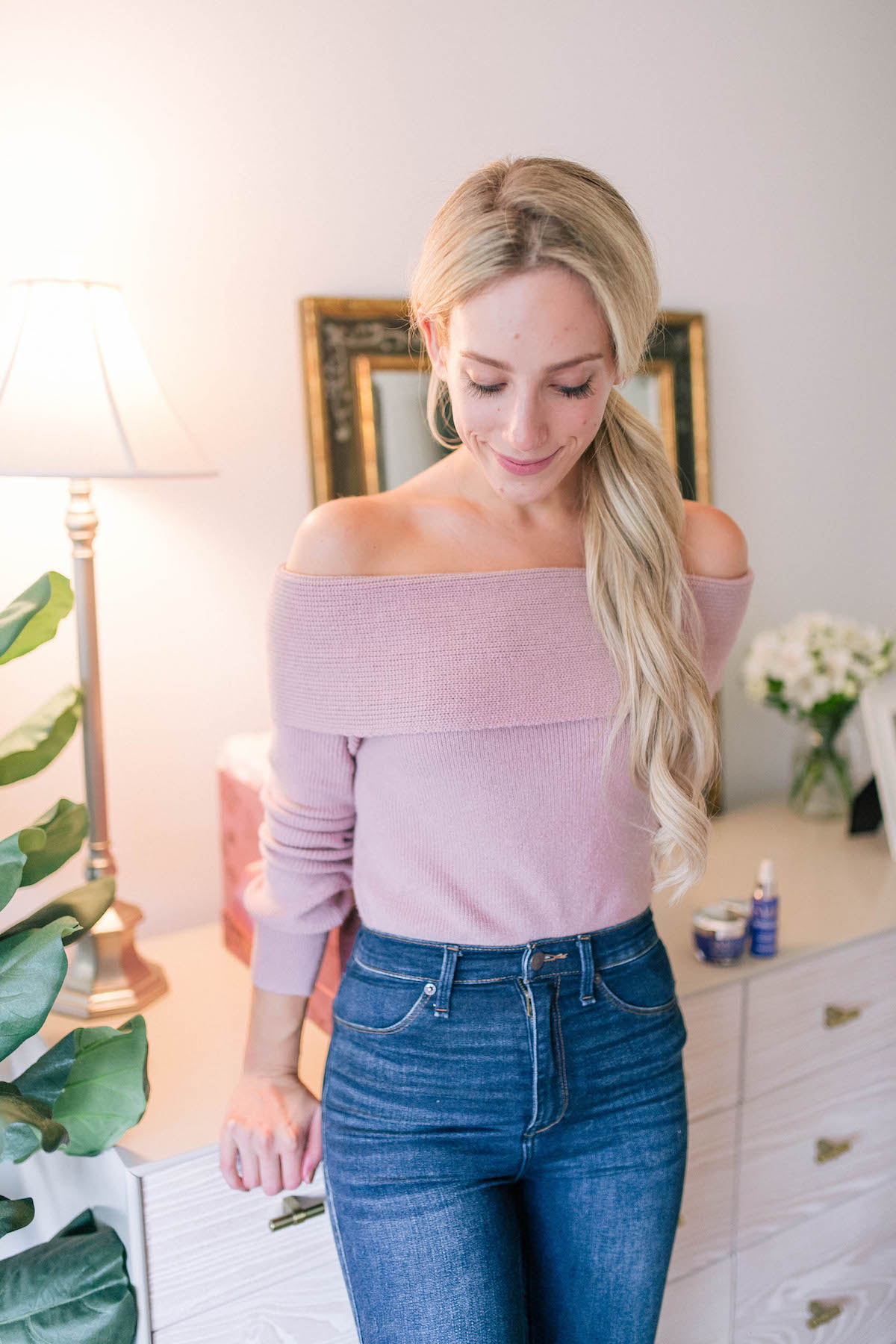 Prior to using the Olay Retinol24 collection, I'd only ever tried one other product with retinol and my experience was positive. I introduced it to my skin gradually– starting with twice a week and slowly working my way up to every other day. I followed that same strategy with my new Olay goodies and would recommend anyone who is new to retinol to do the same. Start with 1-2 days per week, see how your skin reacts and then work your way up to more frequent use.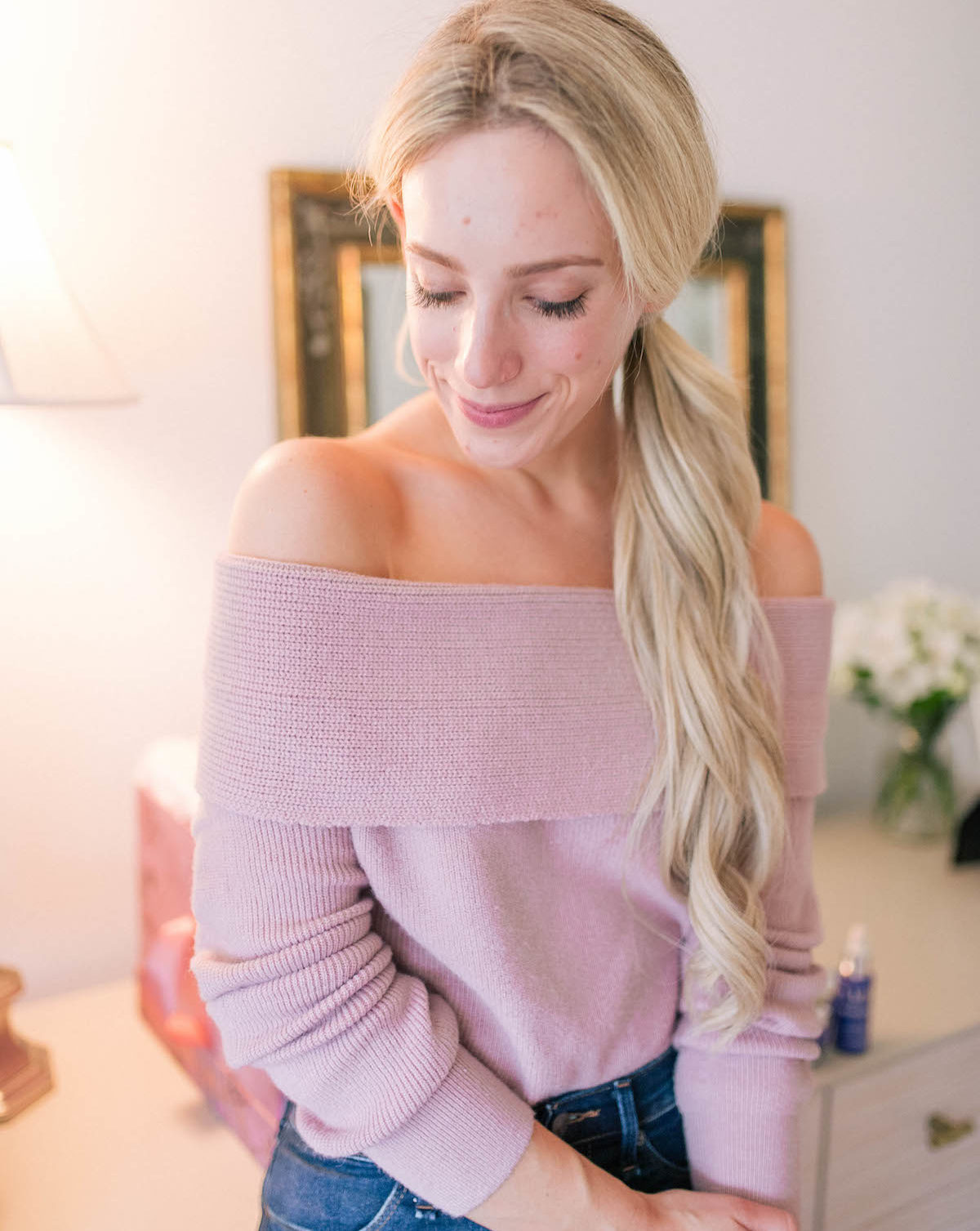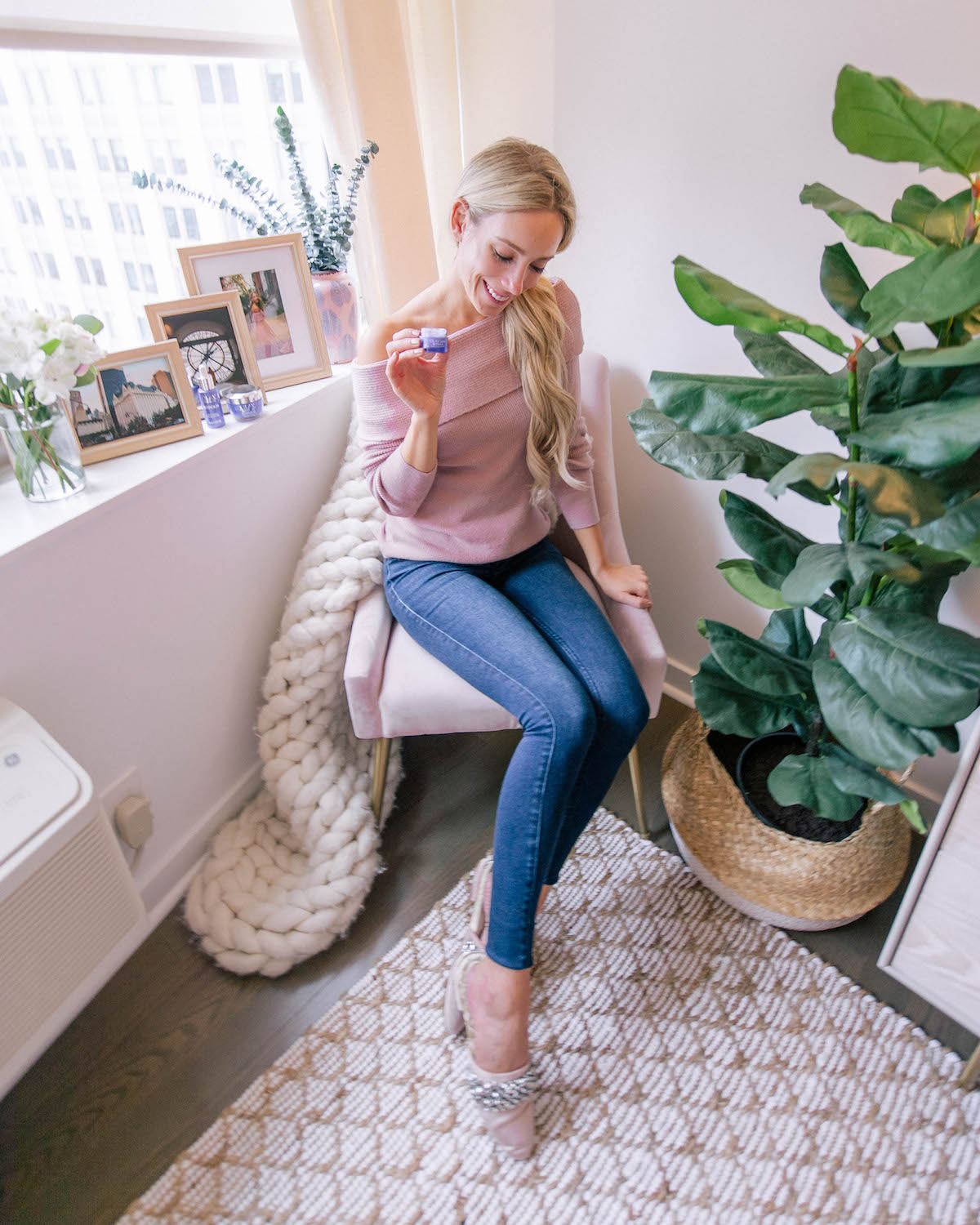 Olay Retinol24 products can used as a trio or you can incorporate just one into your routine if there's an area of your face where aging is a concern. After playing around with the collection, I found myself gravitating most to the eye cream. The skin underneath and at the corners of the eyes is incredibly delicate and prone to aging. Olay Retinol24 eye cream is a great defense against crows feet and sagging– two signs of aging I am working very hard to prevent.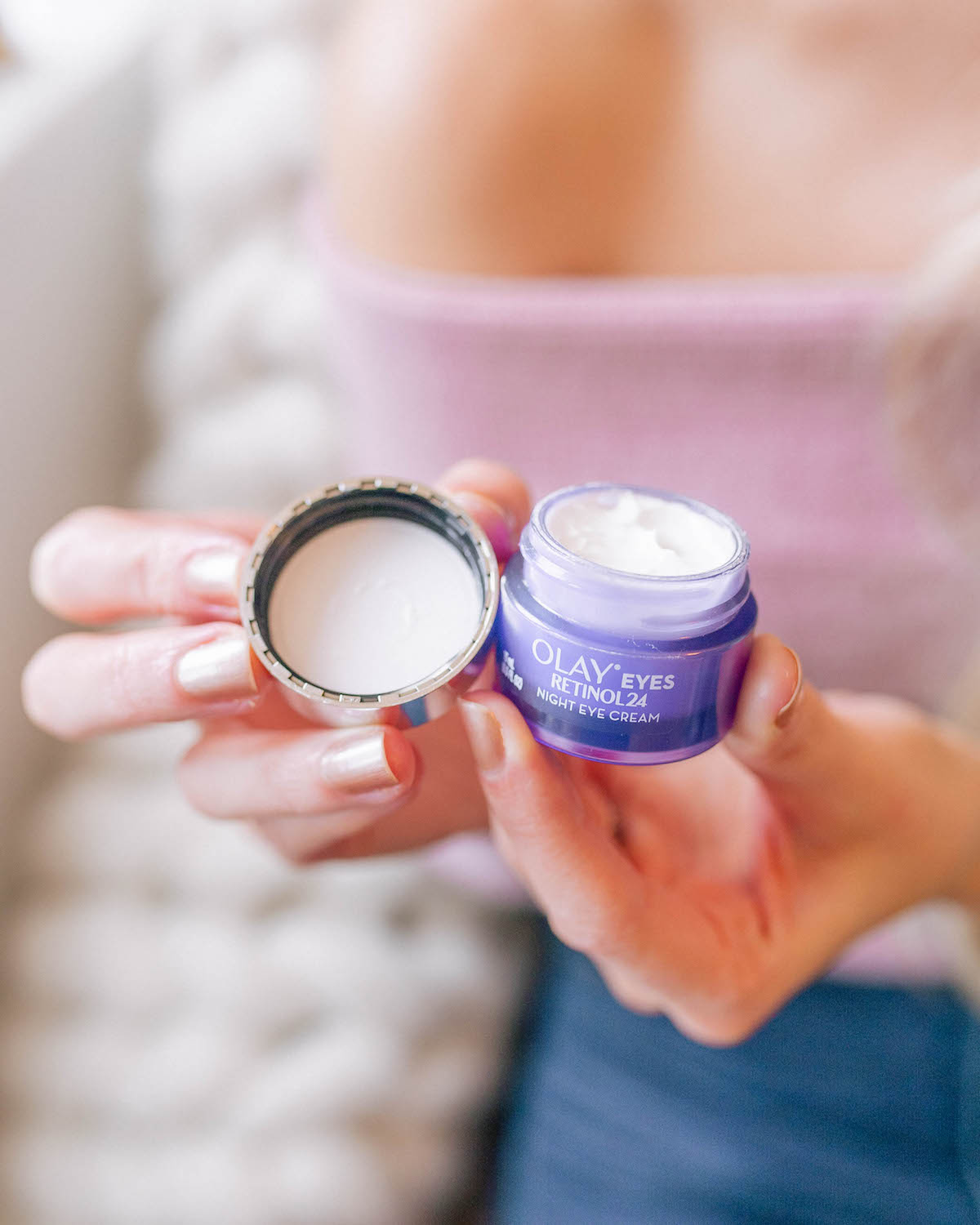 I have been using the eye cream every night in my evening routine. I dab a small amount to the skin underneath my eyes and along my brow bone, gently working it into my skin. It's a very rich and hydrating cream that will work overnight to firm and brighten, while also reducing dark circle and lines. It's very gentle too and I haven't experienced any irritation with daily use. On top of giving my skin incredible anti-aging benefits, I love how it's super moisturizing.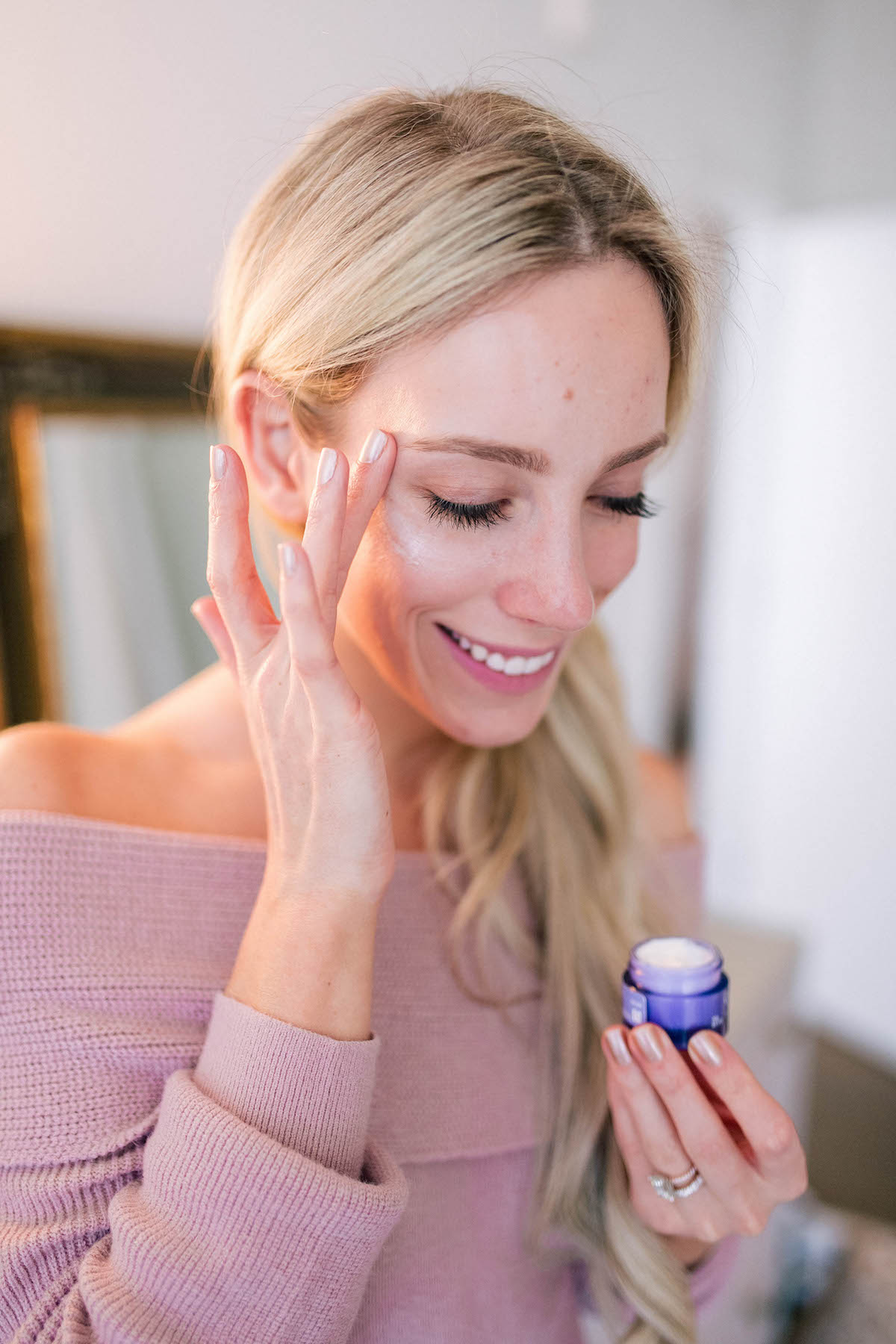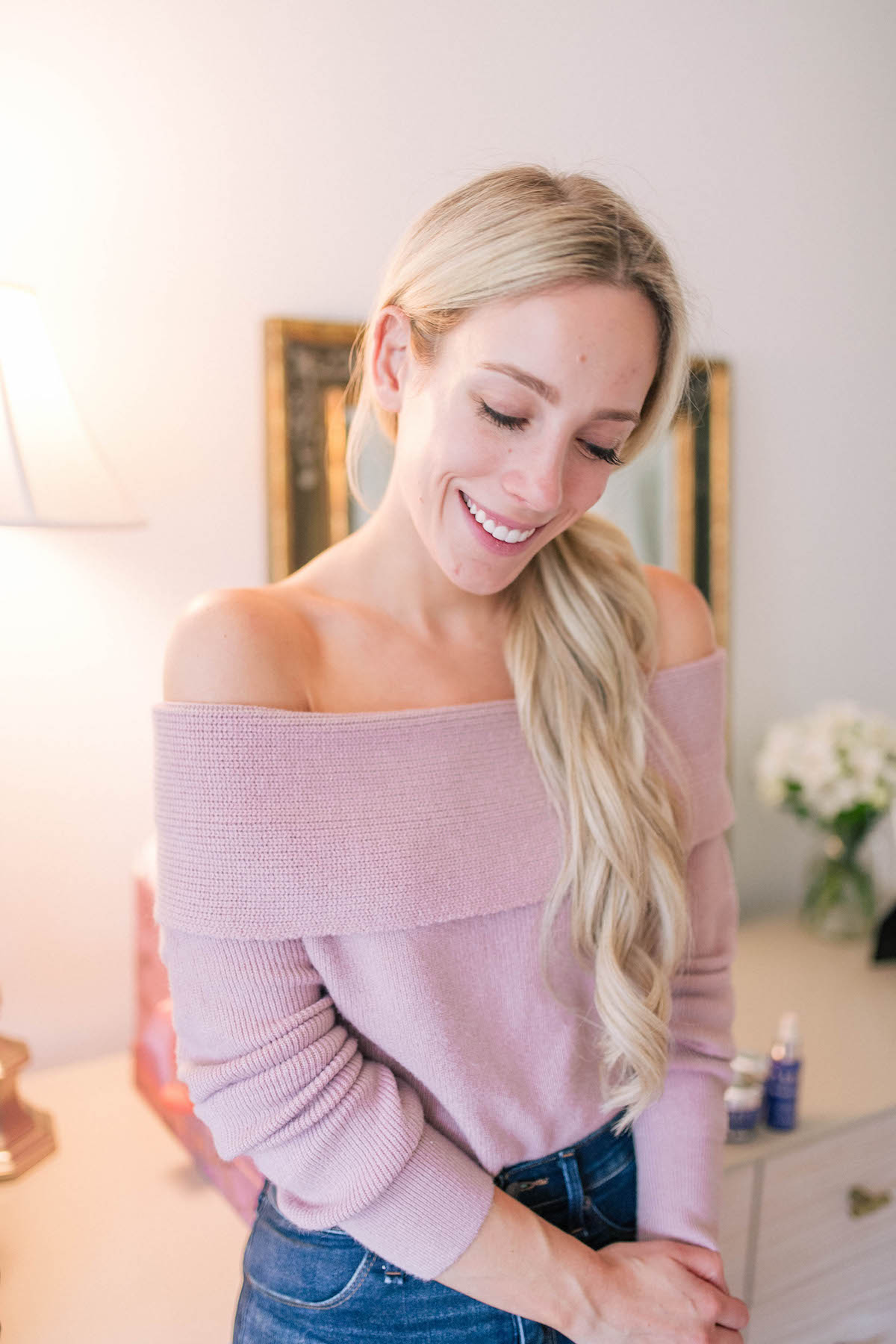 Olay Retinol24 moisturizer, serum and eye cream are all affordably priced (currently $28.99 on Olay.com— though prices may vary by retailer.) You can't deny the savings when comparing to luxury retinol products which tend to retail for $100+. If you're new to retinol and looking to test the waters without spending a fortune, the Olay Retinol24 collection is a good place to start.
- Katie