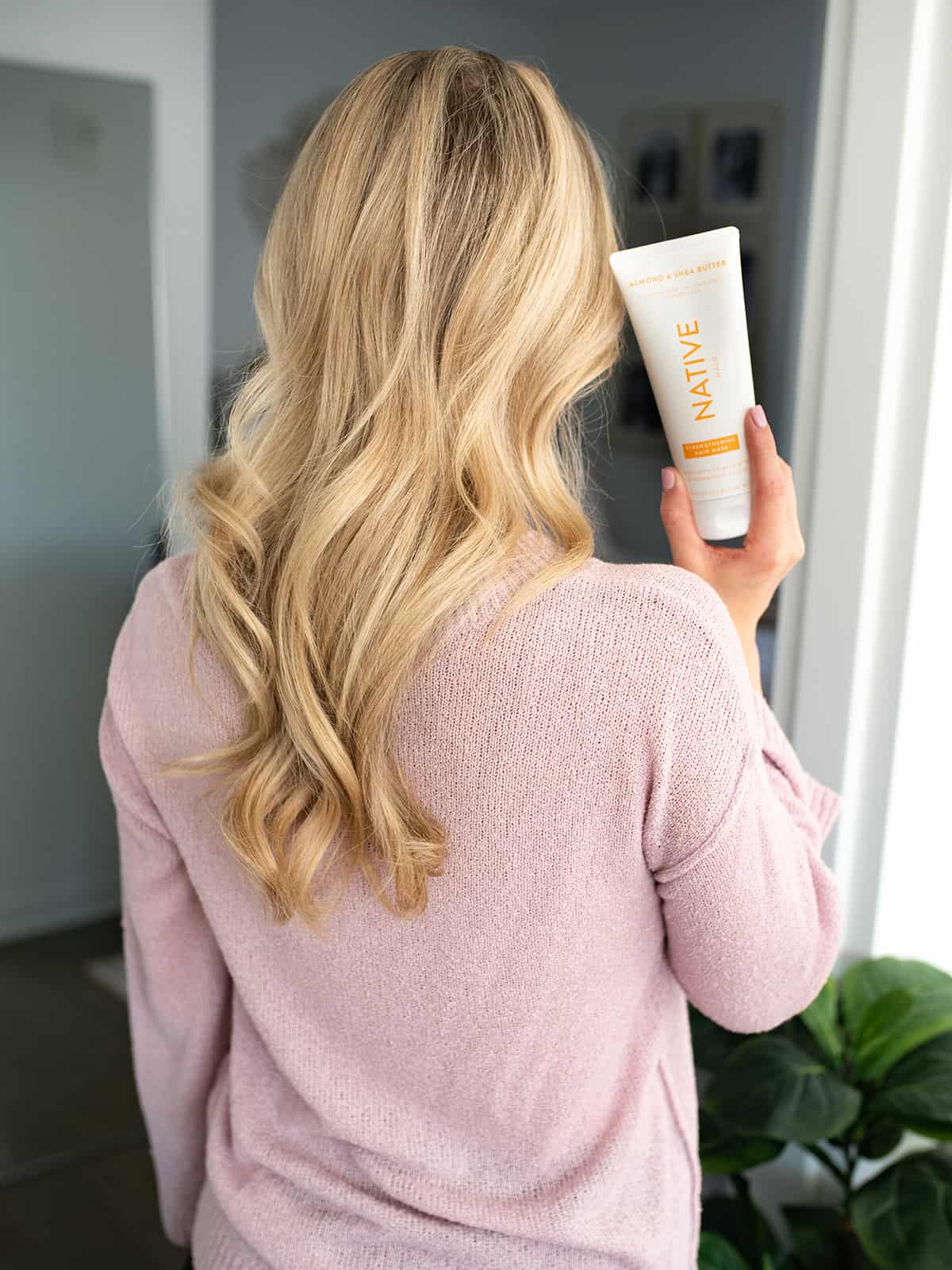 Big thank you to Native for sponsoring this post!
Oh hey friends! The last few weeks have been c r a z y as we gear up for our big move from New Jersey to Florida. I've spent a lot of time going through all my clothing and beauty items trying to figure out what makes sense to donate and then organizing all the things I plan to keep. Let's just say the employees at my local Target have become very familiar with my face given how often I've stopped in to buy storage bins and boxes.
Speaking of Target! I've been using a new  hair care line that's available only at Target stores: Native Hair Care. Have y'all ever heard of Native? You've probably seen Native's deodorants (aluminum and paraben free!!) Native is a  beauty brand known for making amazing clean personal care products and now excitingly, hair! I love the brand motto: Safe. Simple. Effective.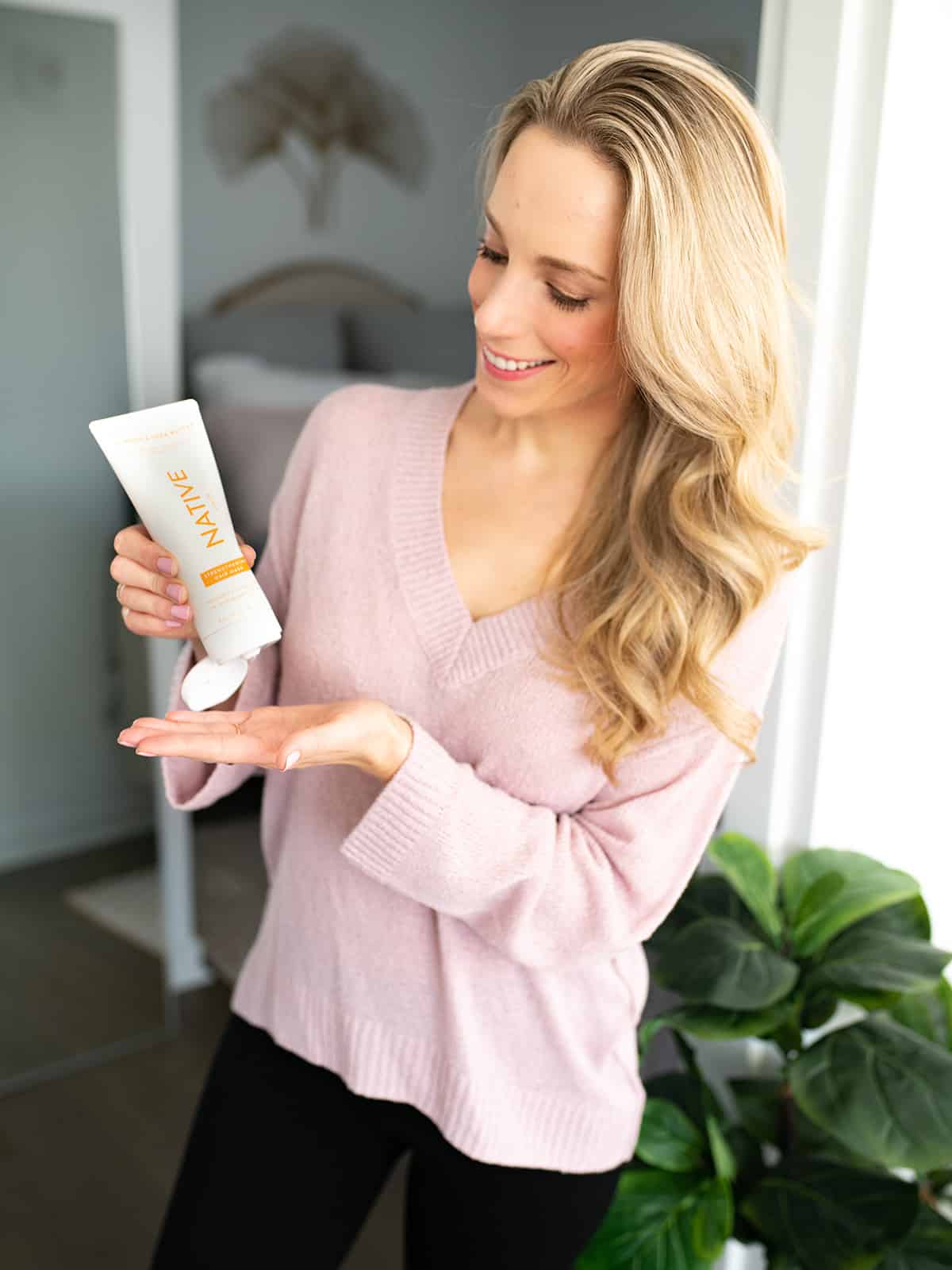 In the last two years, I've made a conscious effort to ditch many of the chemical and fragrance-heavy beauty products I had been using in favor of natural ones. All Native products are thoughtfully made with just 10  ingredients or less and free of sulfates, parabens, silicones and dyes. Another aspect I love? The LABELS! If you take a look at the back of any Native product you'll find an easy-to-read list of REAL ingredients so you know exactly what you are putting on your hair.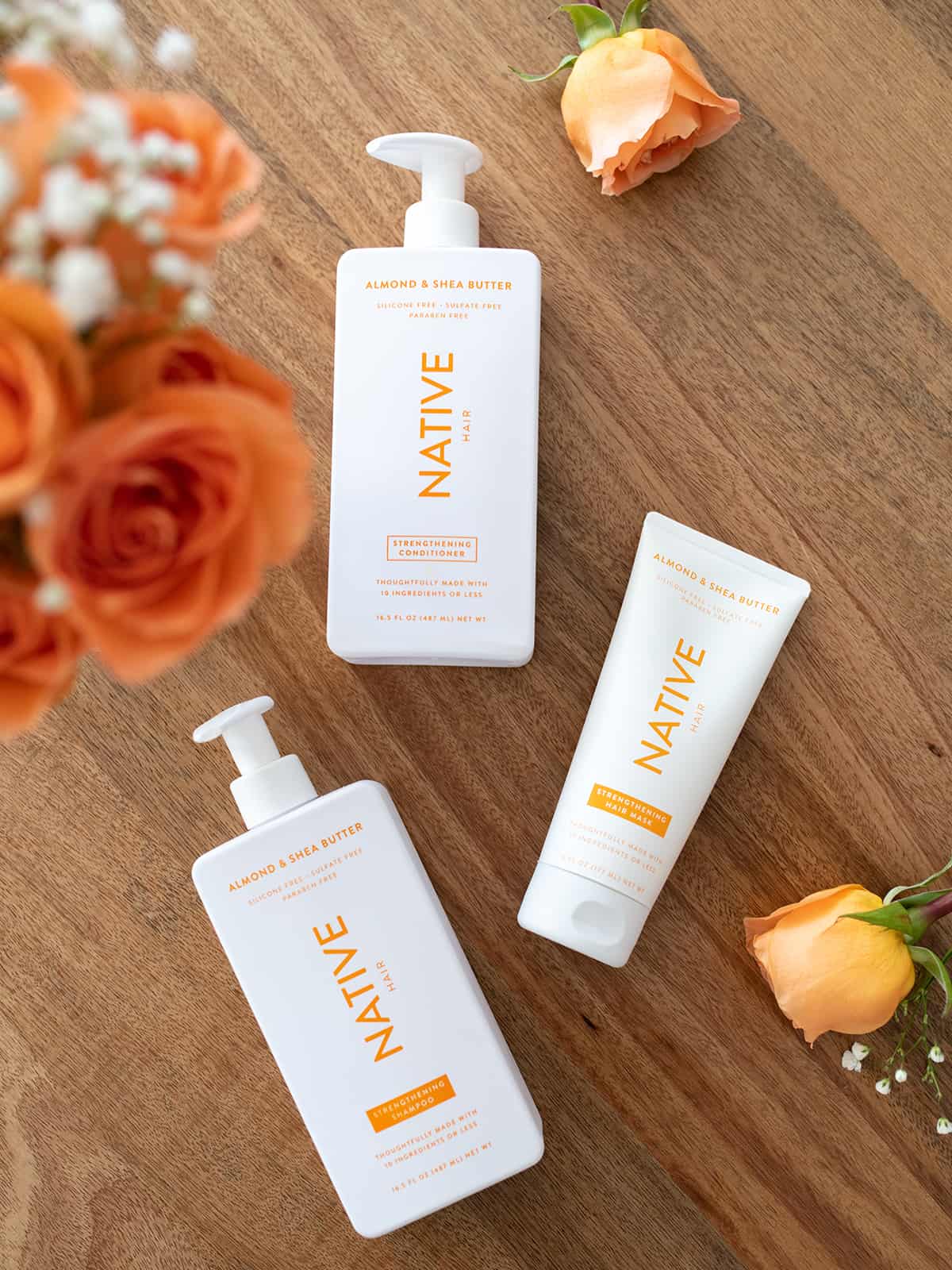 Native's new hair care line includes three separate collections– Almond & Shea Strengthening, Cucumber & Mint Volumizing, Coconut & Vanilla Moisturizing– that each address a key hair concern thanks to high quality, natural ingredients. Since I'm always wearing my hair pulled back I need all the breakage protection I can get so I was immediately drawn to Native's Almond & Shea strengthening hair mask, shampoo and conditioner.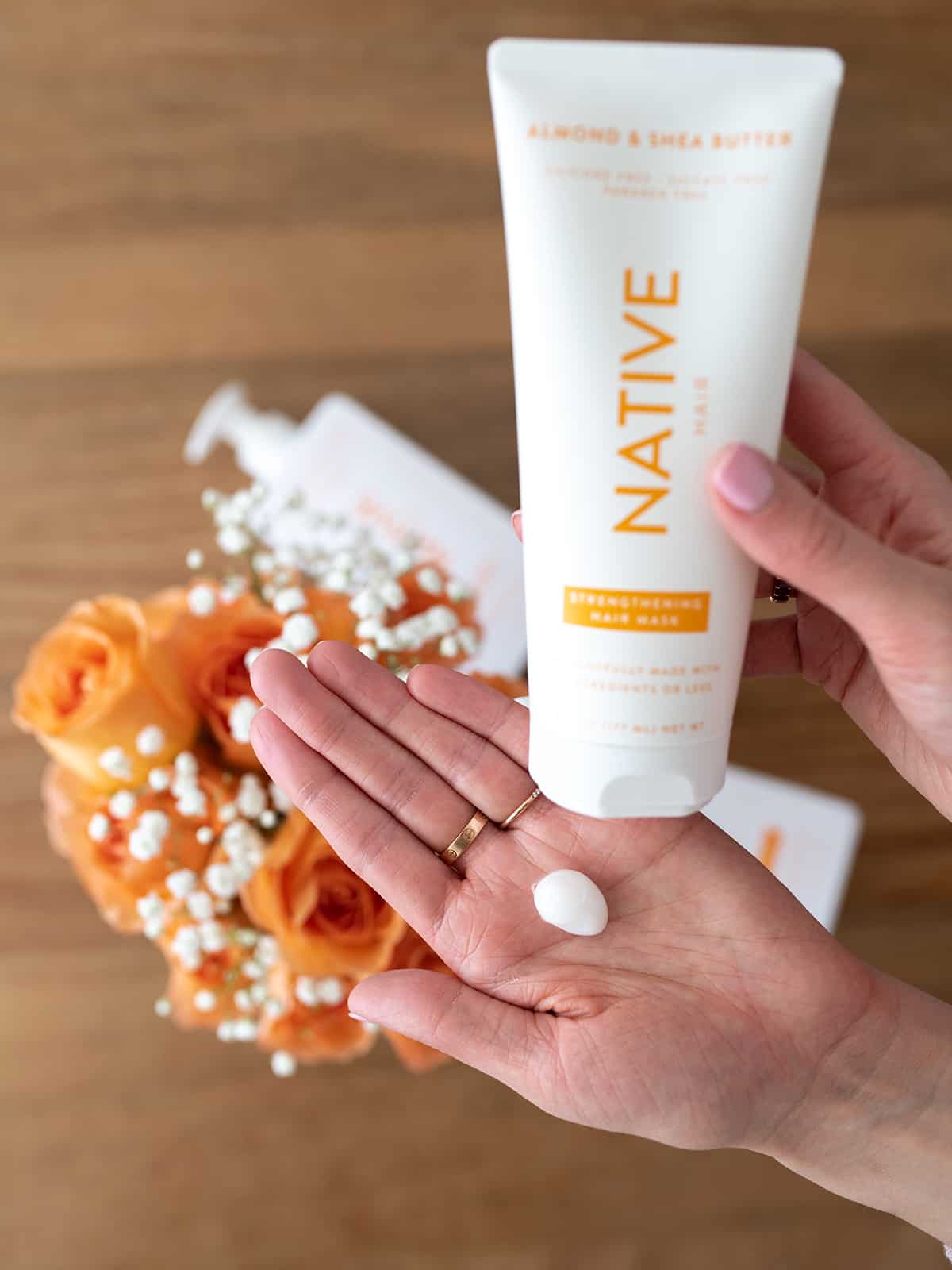 The SMELL! Right away I could not get over the yummy, yet still light scent of these products. I've been using the hair mask twice a week before showering. All you have to do is put it on for three to five minutes and then wash and condition as normal. It's an easy way to give your hair a dose of moisture and repair dry ends without a huge time commitment.
I love the Shea & Almond shampoo and conditioner as well. The shampoo has a great lather and leaves my hair feeling cleansed and nourished. I also really like how the conditioner detangles and leaves my hair feeling refreshed and weightless.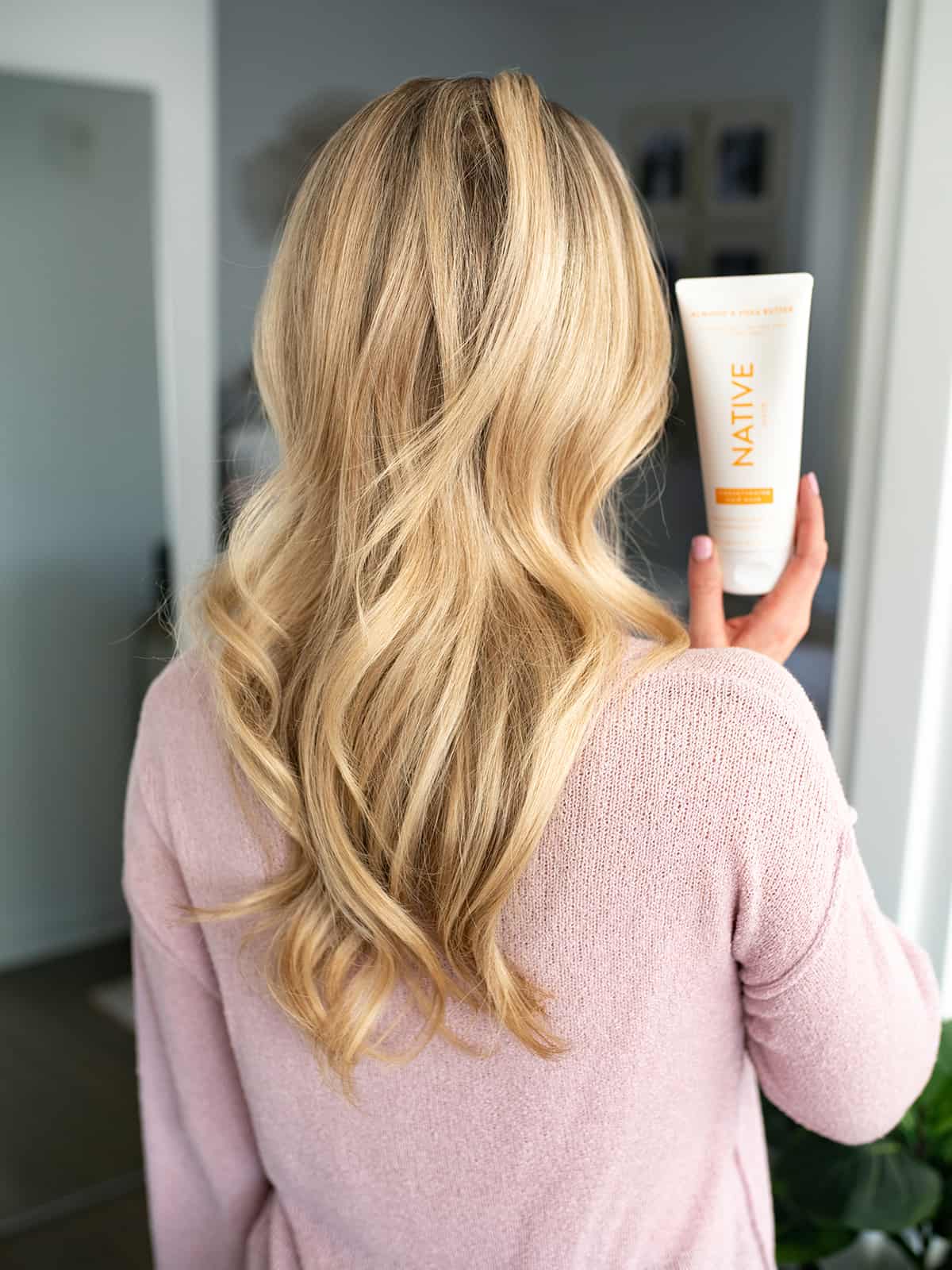 If you're looking to add some natural products to your hair care routine– Native is a great brand to start with. The line is affordable (all products retail under $10) and the simple, easily-recognizable ingredients make the products approachable for everyone– not just beauty addicts like myself 😛 You can order Native online at Target.com or shop it in store on your next Target run!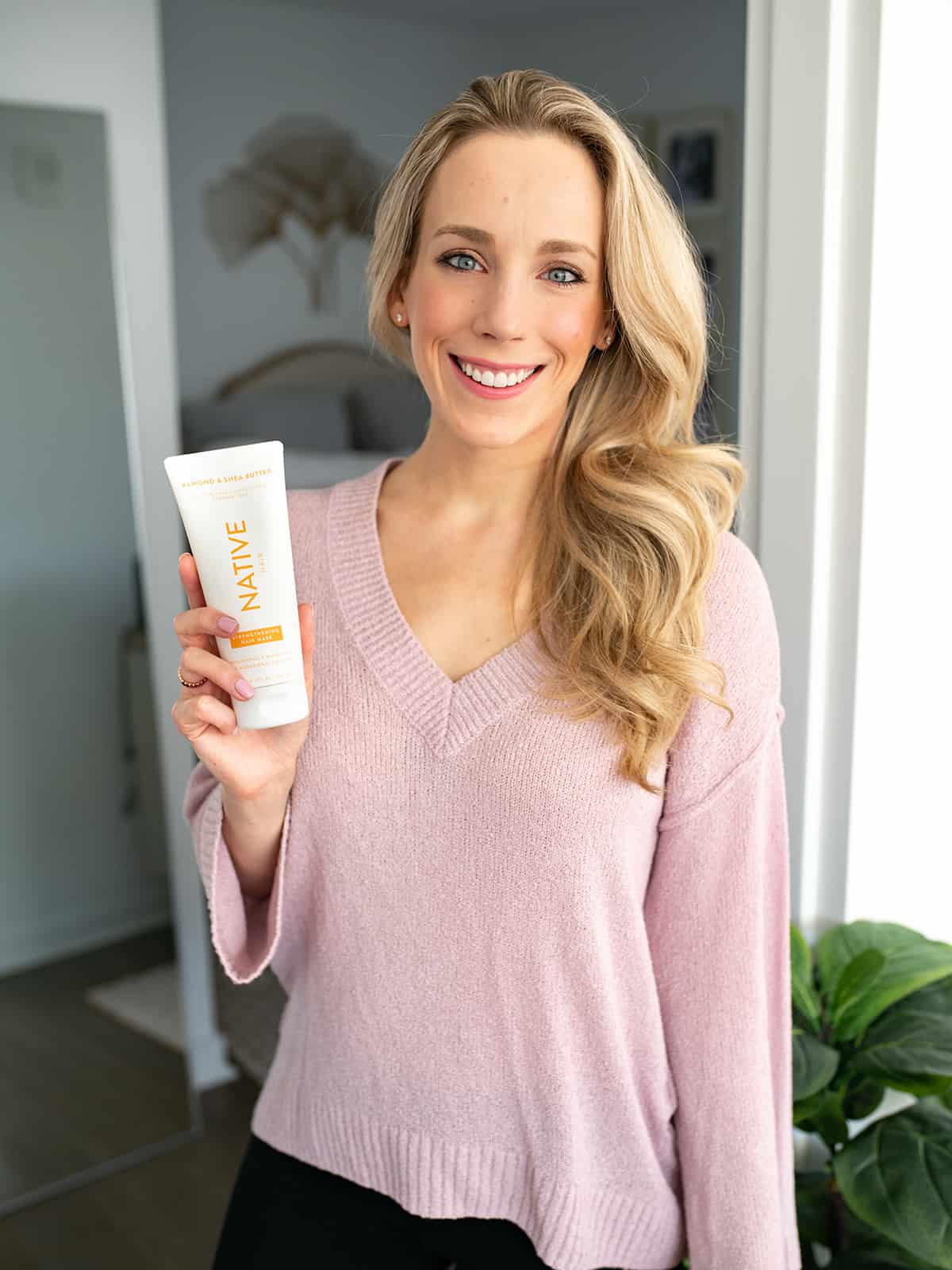 - Katie