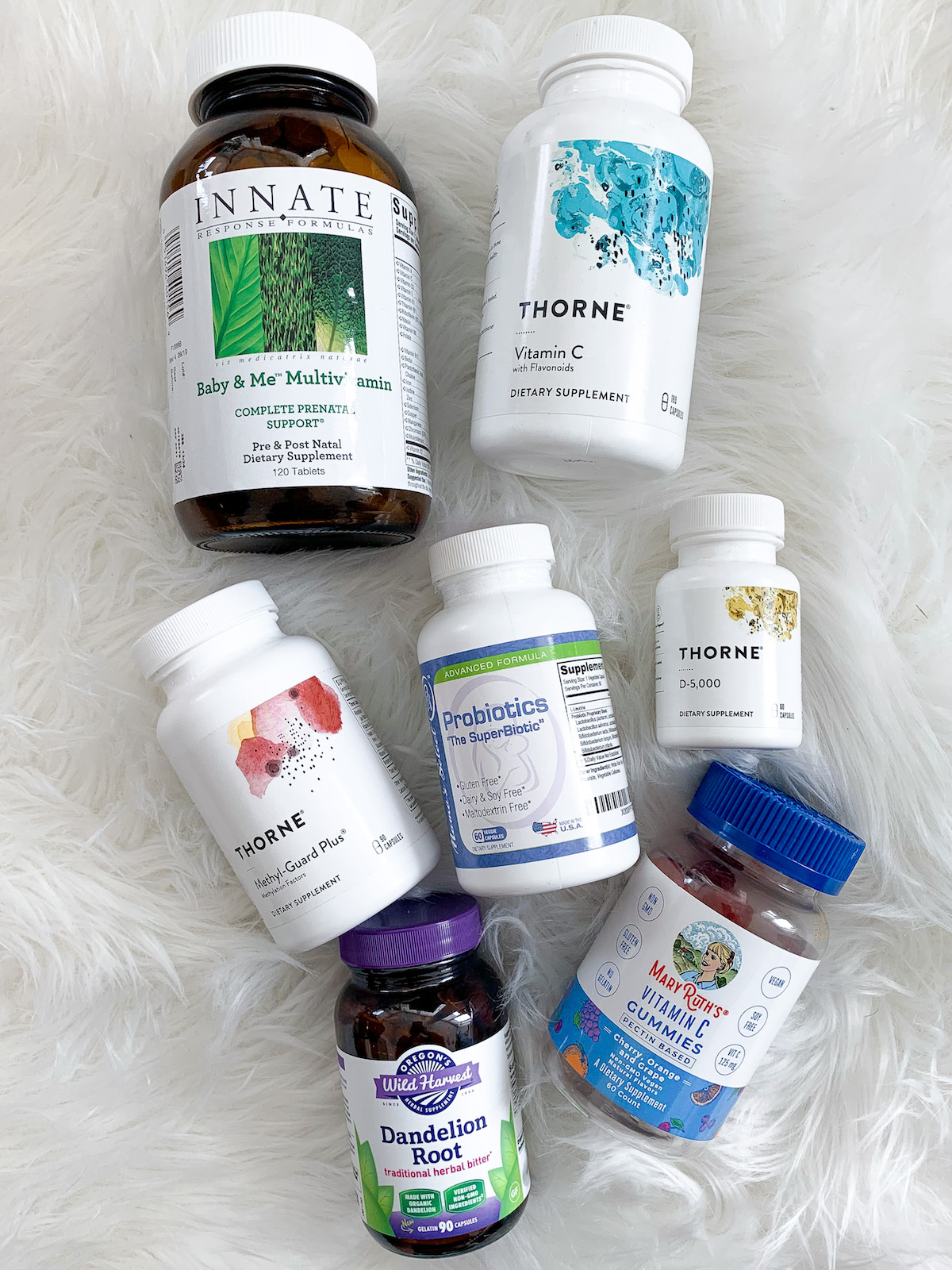 If you'd asked me a week ago if I'd be blogging about vitamins and how I'm boosting my immune system— I wouldn't have believed you. It's wild how much can change in seven days, yet here we are starting a brand new week with most of society being encouraged to say at home and self-quarantine.
I've been posting updates daily to my Instagram Story about how Nick and I are adjusting to life now that #socialdistancing has become the new normal. Nick's company thankfully made the decision Friday to have all employees work from home indefinitely and I couldn't be happier to have him safe in our apartment with me. I was a nervous wreck all of last week thinking of him riding the train and subway everyday to and from the city.
For now we've decided to stay put in our apartment in Jersey City. I would love nothing more than to pick up and head to my grandparent's house in Pennsylvania, but their health comes first and we don't want to risk spreading any germs to them at this time. Our plan is to keep self quarantining on our own for at least a week, see how we're feeling and then re-visit heading to one of our families homes to ride out this storm.
You can read more about how to best prepare + protect your family if coronavirus does spread in your community on the CDC website here: https://www.cdc.gov/coronavirus/2019-ncov/prepare/index.html
Since nothing is more important than health and safety at this time, I thought it would be fitting to share the vitamins I've been taking to boost my immune system and give my body the nutrients it needs while I'm growing my little one 🙂
I actually began taking all of these supplements at the beginning of my pregnancy and the only changes I've recently made are just upping my dosage of Vitamin C.
Disclaimer: my OBGYN approved the supplements and dosages I'm taking, however please always consult your own doctor first and do your own research. I am also not claiming any of these vitamins prevent or treat coronavirus— I was taking all of these supplements prior to the outbreak.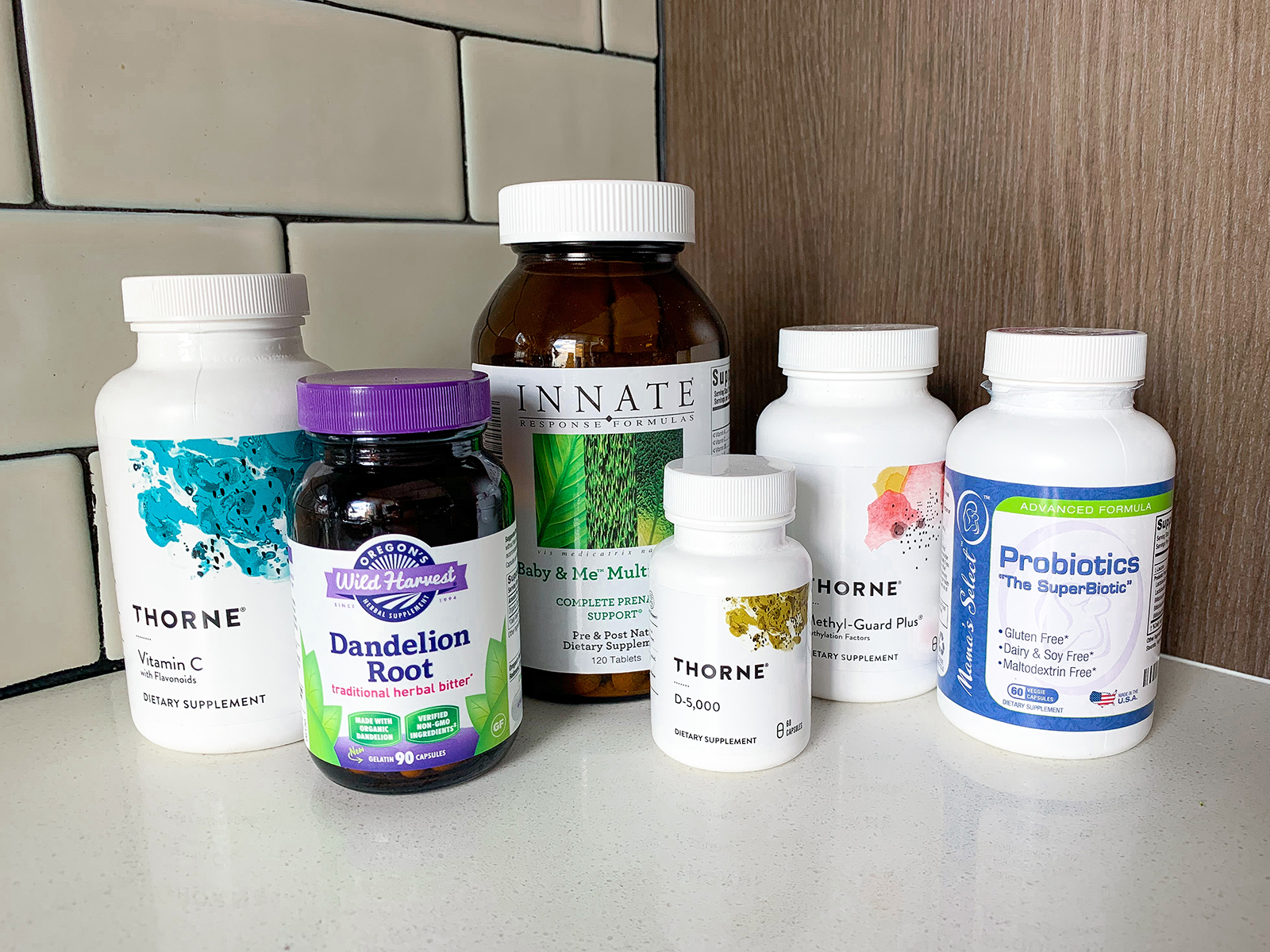 THE BEST VITAMINS TO BOOST YOUR IMMUNE SYSTEM
My Daily Vitamins
Prenatal Vitamin (x2 capsules)
Vitamin C (1000mg)
Probiotic (x1 capsule)
Vitamin D (5000 IUI/125mcg)
Folate + B6 + B12 (x1 capsule)
Dandelion Root (x2 capsules)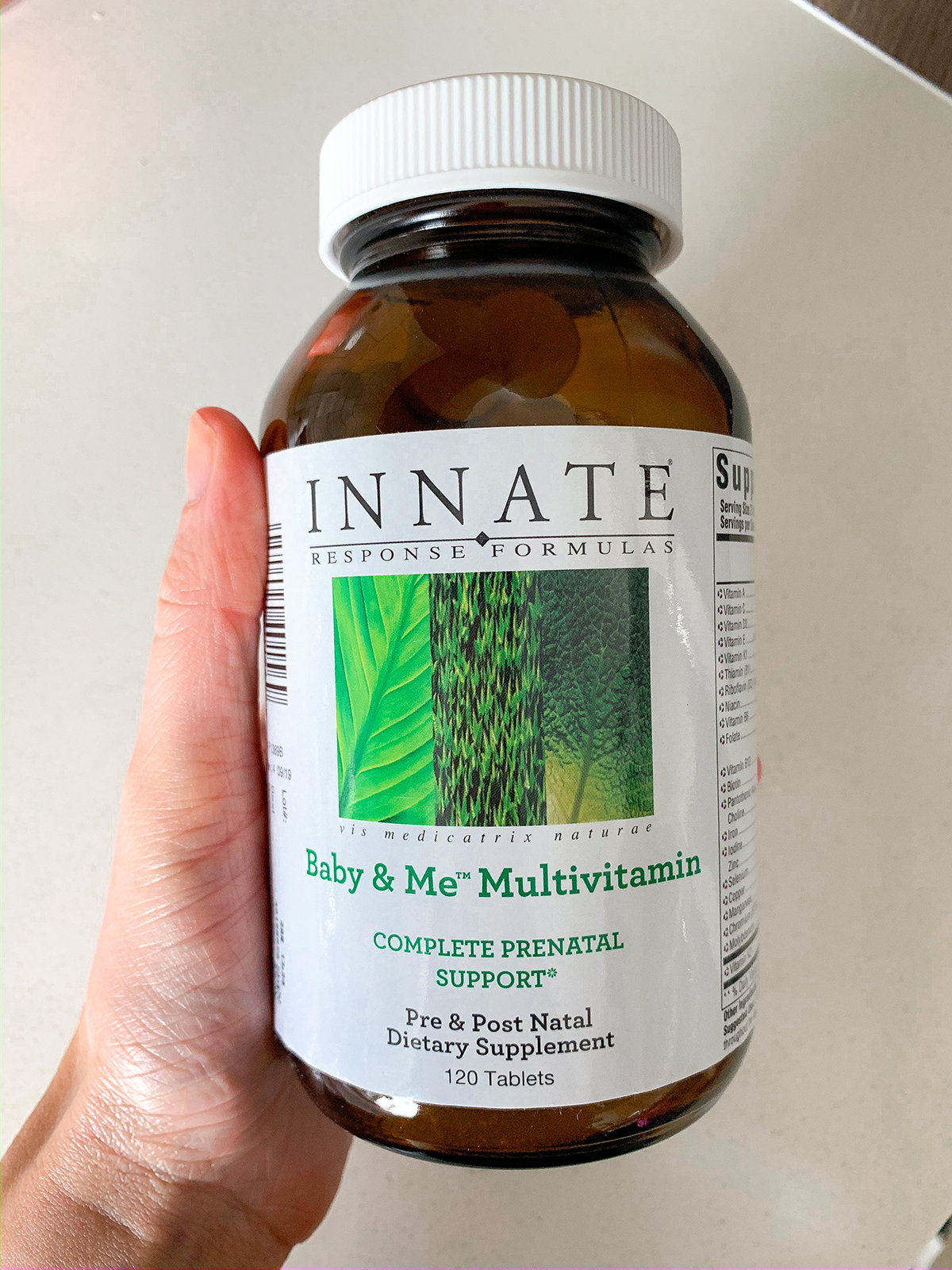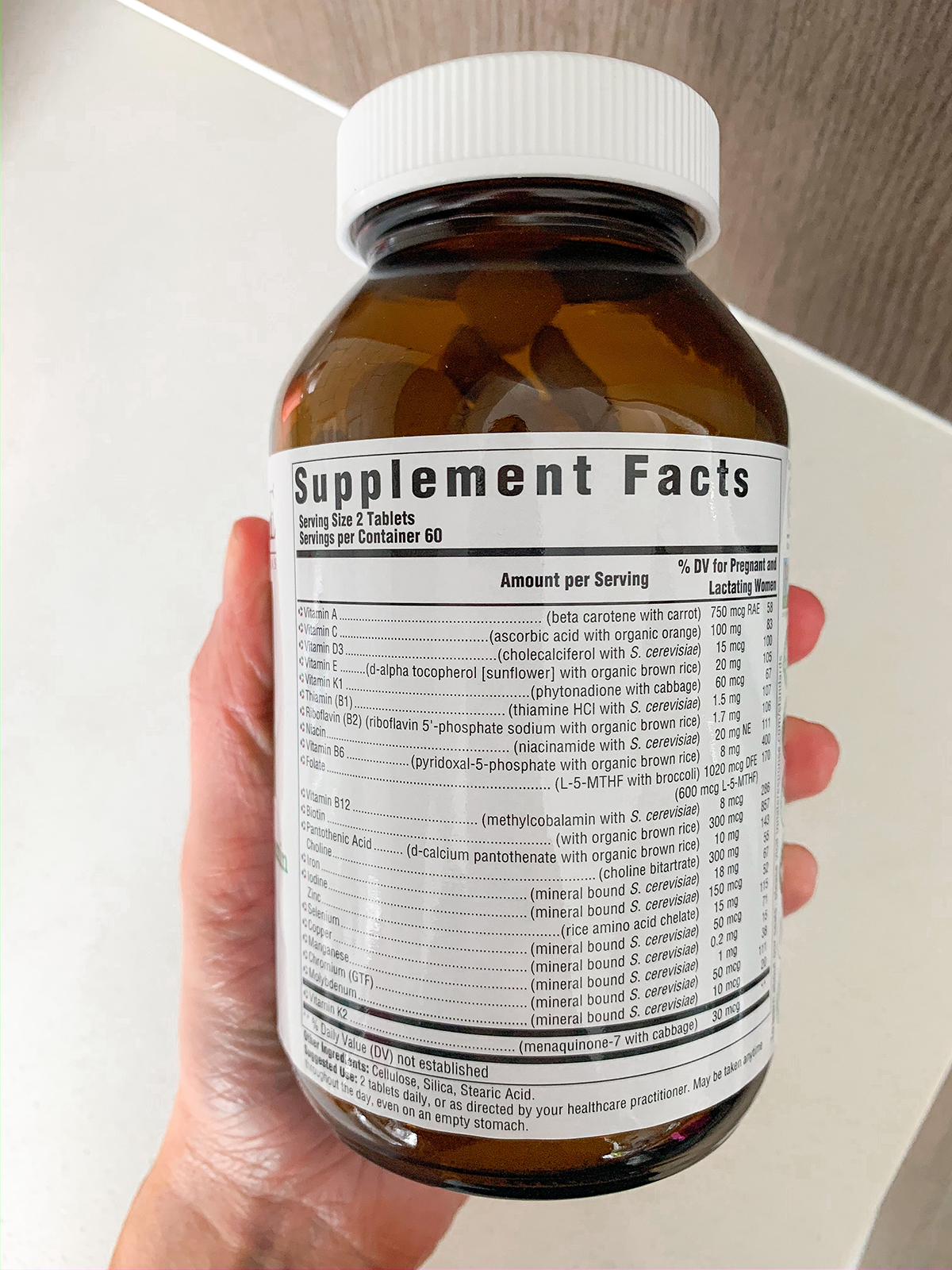 Innate Response Formulas Baby & Me Multivitamin – 2 capsules per day
This is the prenatal vitamin I've been taking daily! I actually already blogged about it in my First Trimester Recap + Q&A here.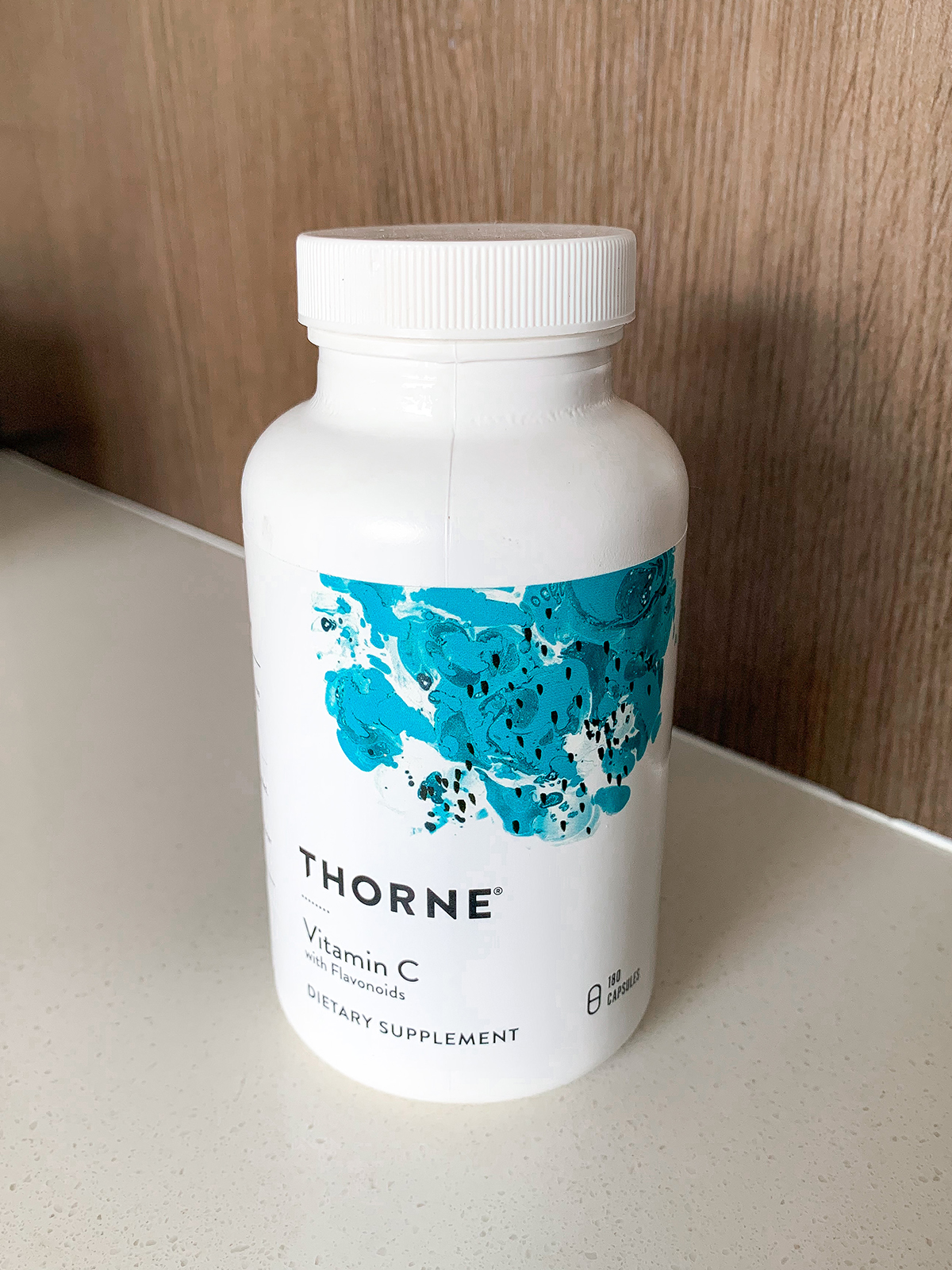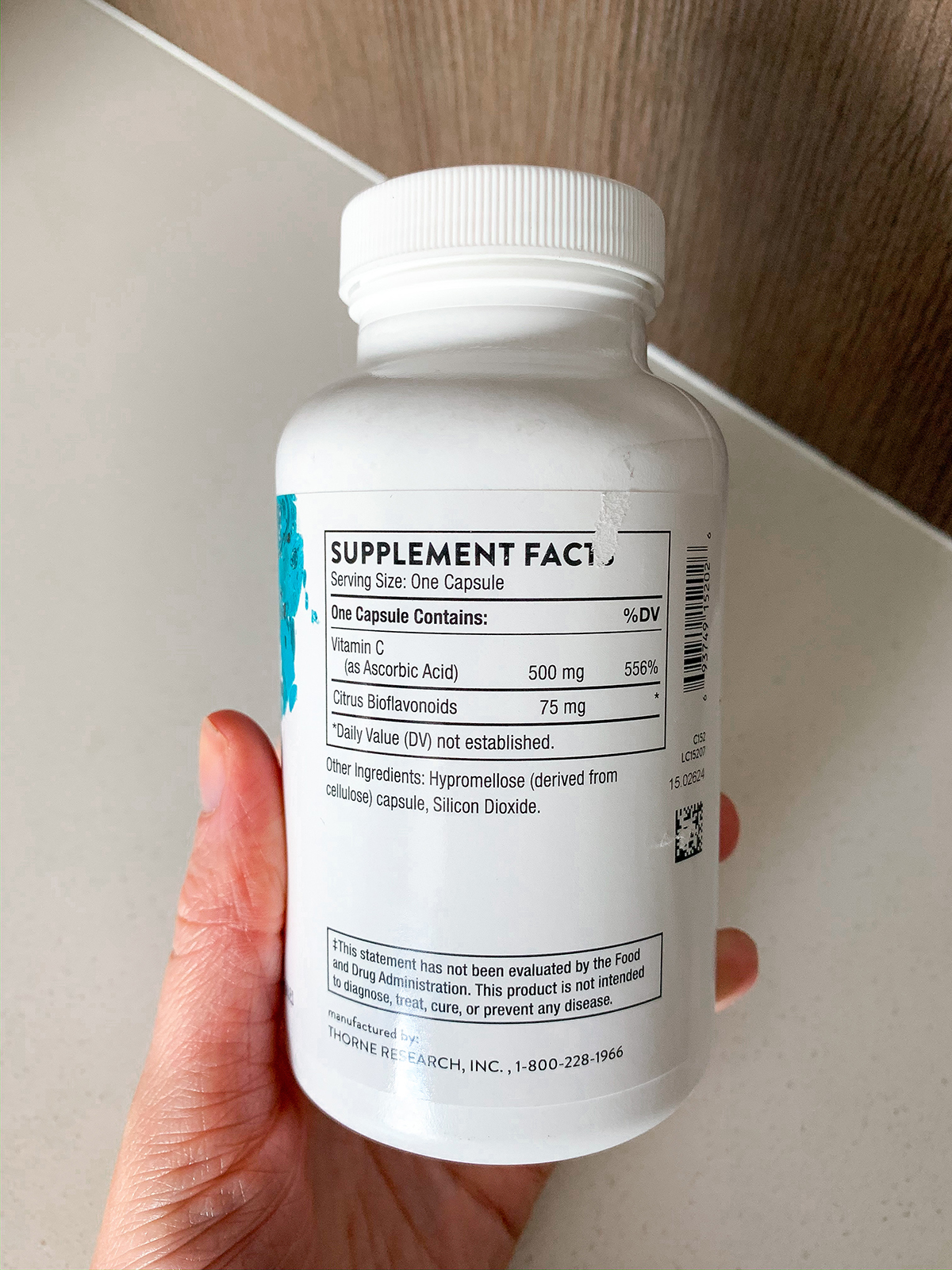 Thorne Vitamin C Supplement – 1000mg per day (2 capsules)
Vitamin C is a key antioxidant, protecting cells throughout the body from free radical damage. It plays an integral role in the production of cellular energy, and is essential for the proper metabolism of carbohydrates and the synthesis of fats and proteins. Vitamin C also helps break down cholesterol, promotes wound healing, and helps maintain healthy immune function.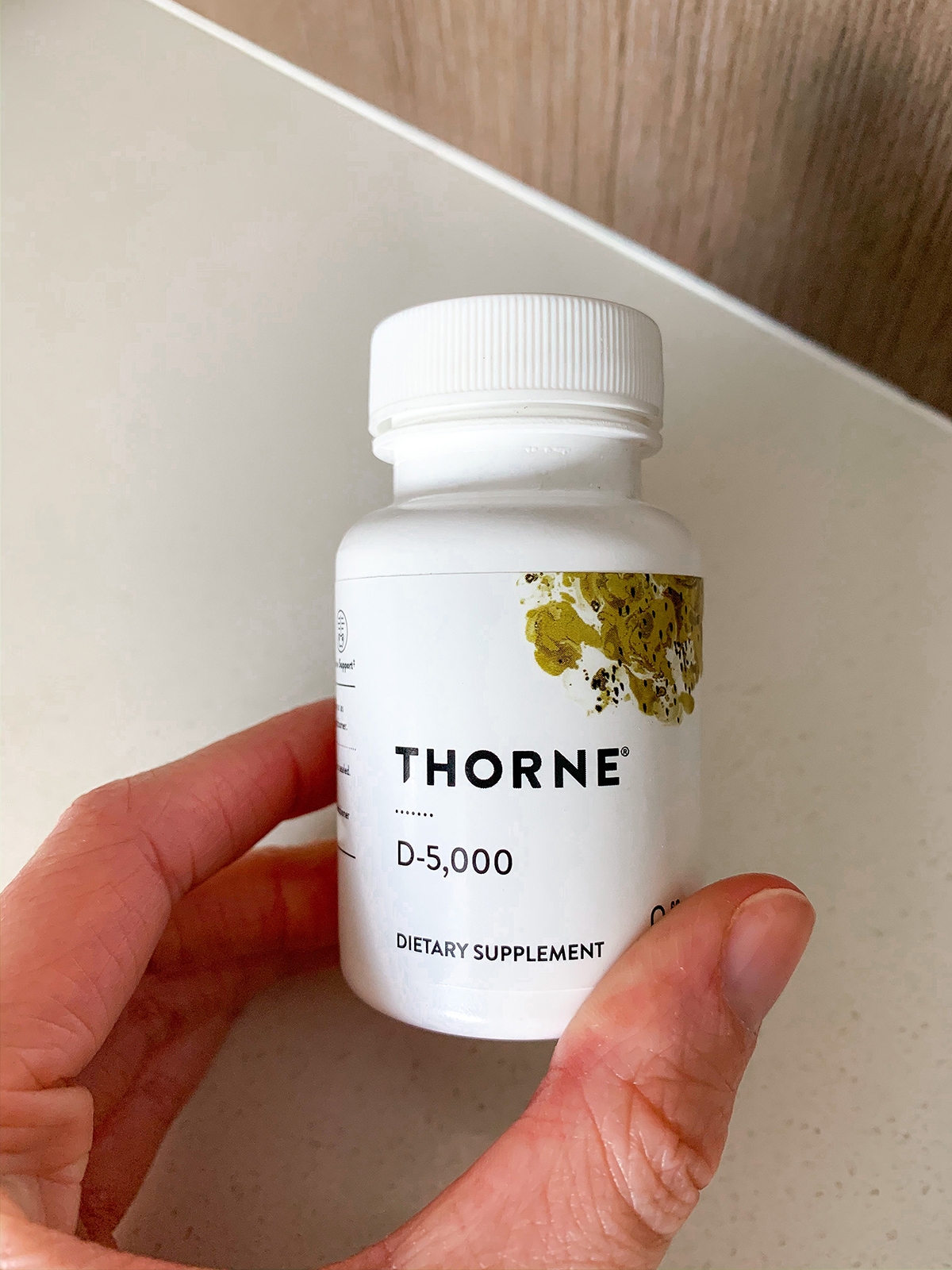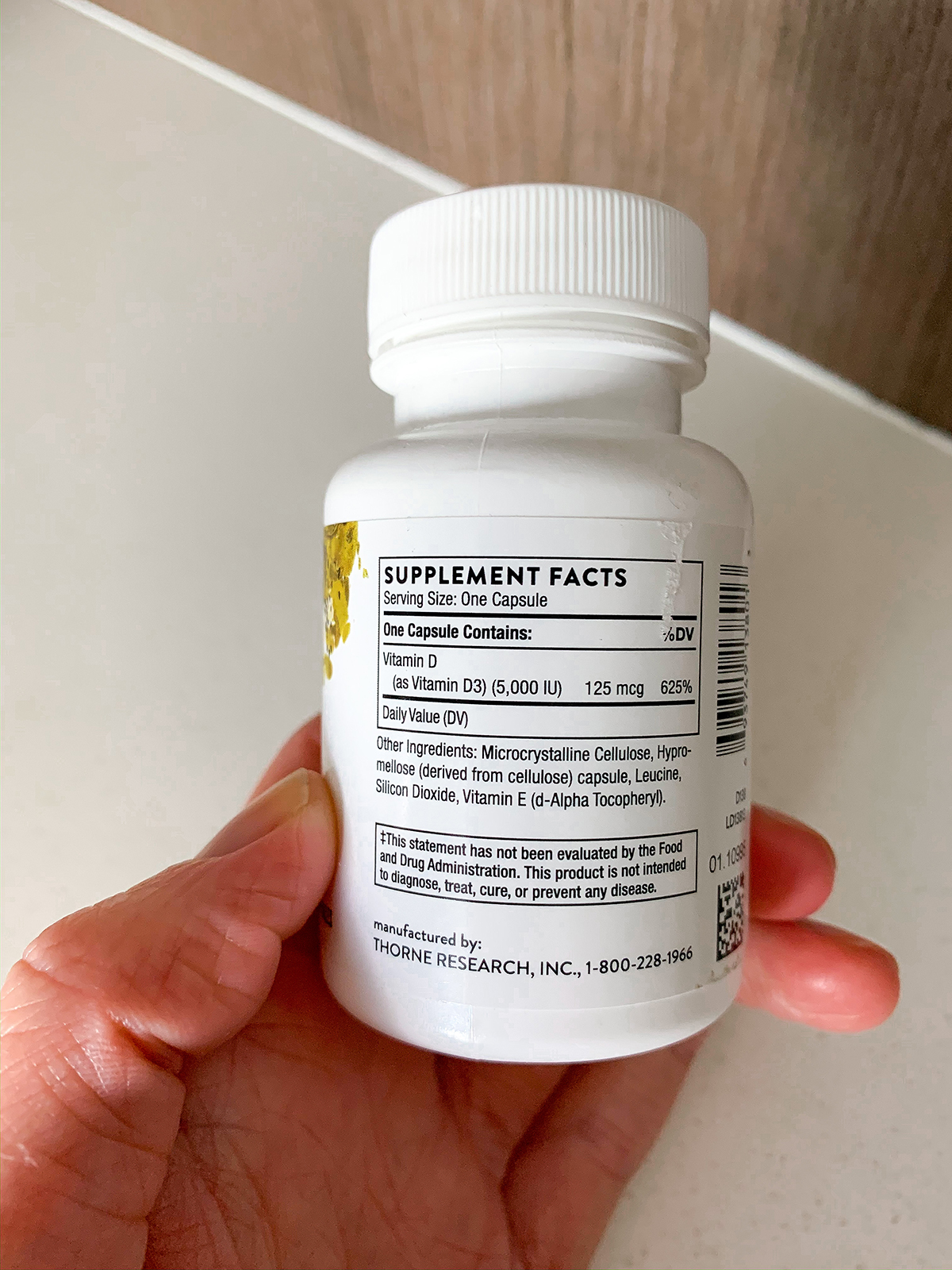 Thorne D-5,000 Supplement – 5000 IUI/125mcg (1 capsule)
Vitamin D is the sunshine vitamin! The best way to get vitamin D naturally is from being outside and sun exposure, which is something many of us probably aren't getting enough of right now. Vitamin D is an essential bone-building that also supports muscles, nerves and the immune system.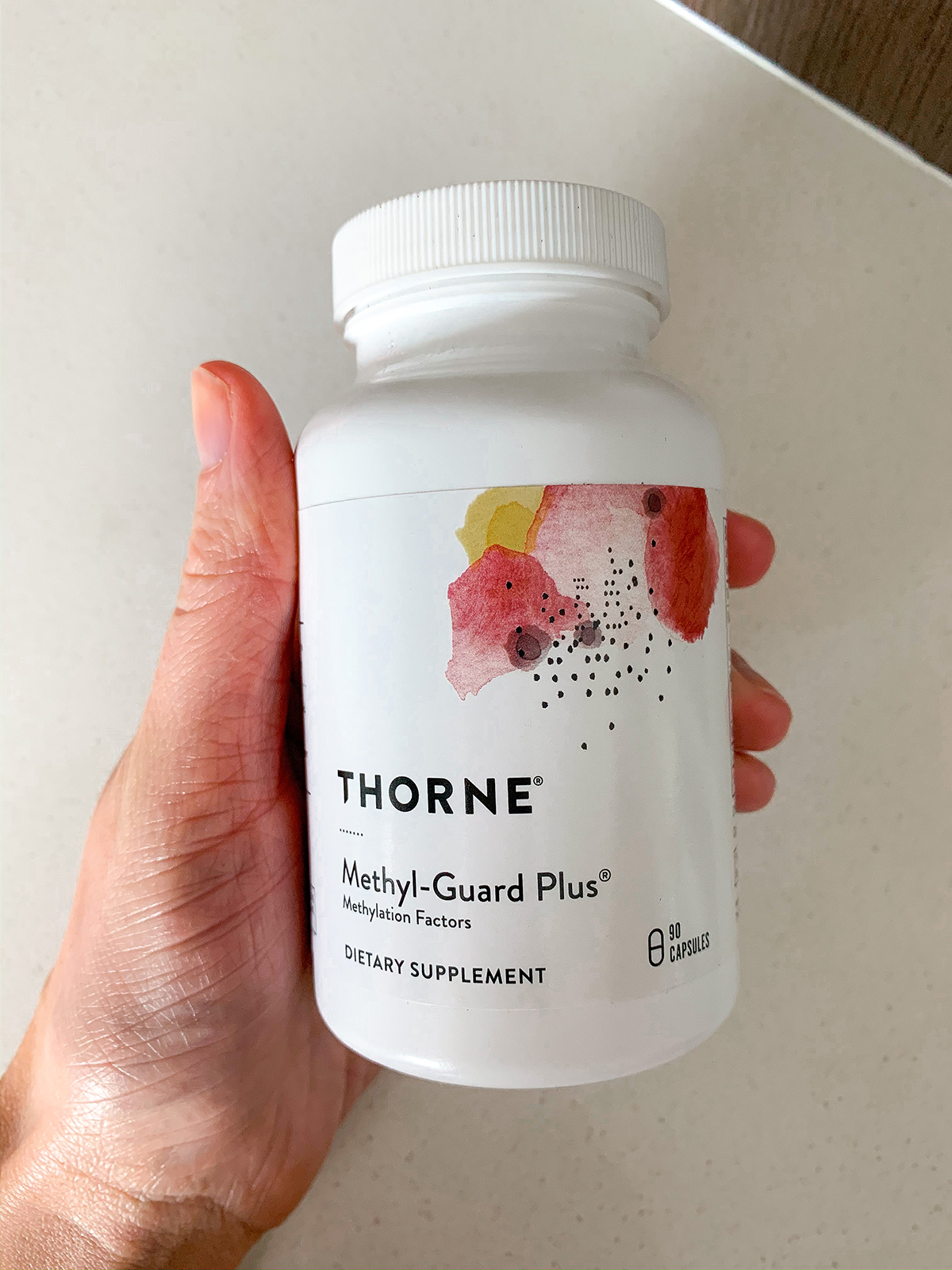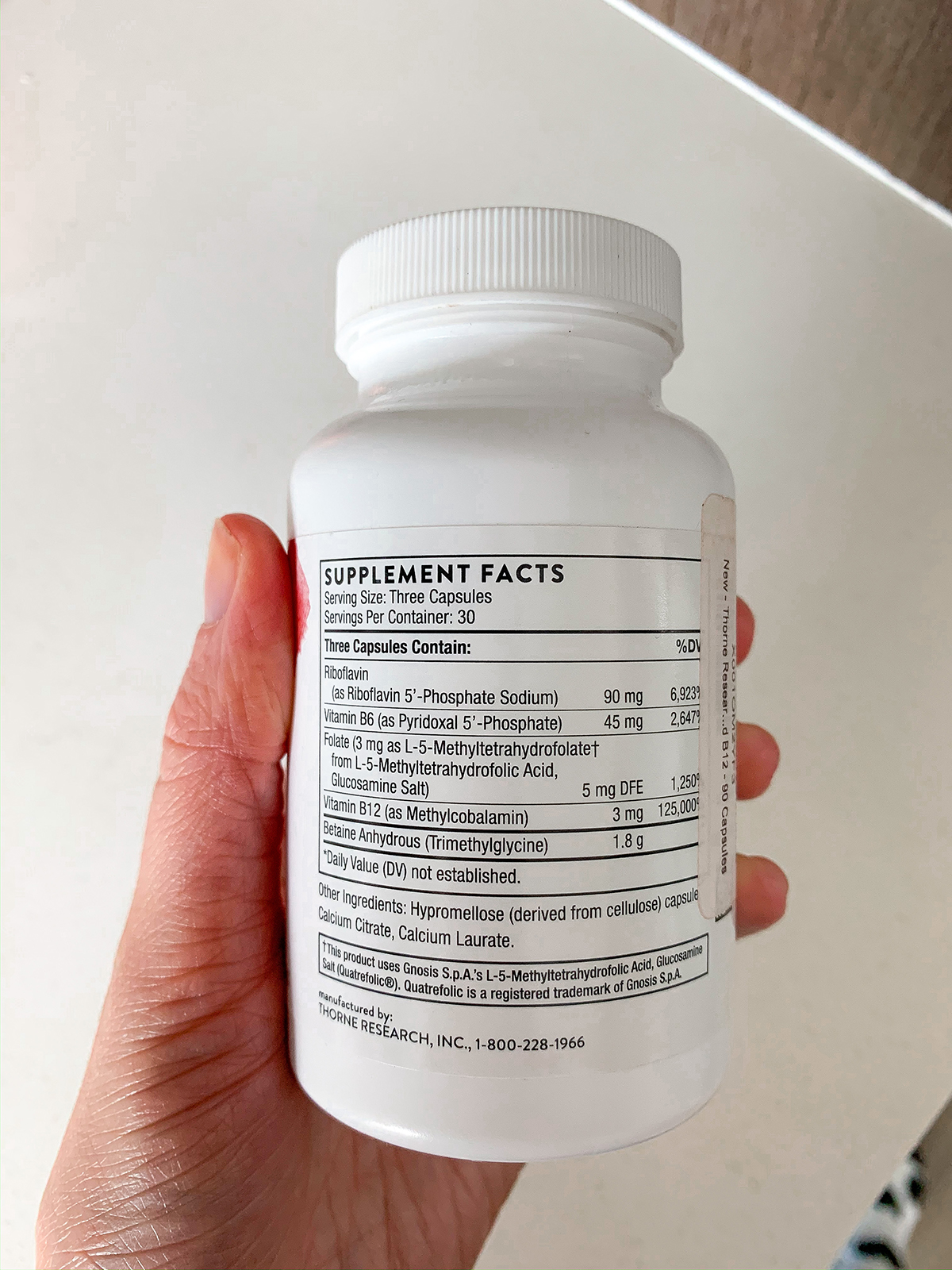 Thorne Methyl-Guard Plus Supplement – 1 capsule
I began taking Thorne Methyl-Guard Plus Supplement which contains Folate + B6 + B12 after discovering I have a partial MTHFR gene mutation and was deficient in Vitamin B. To summarize, this supplement supports heart' blood vessel' brain' and bone health by enhancing healthy methylation. Folate is also an essential vitamin for pregnancy that promotes the healthy growth and development of your baby.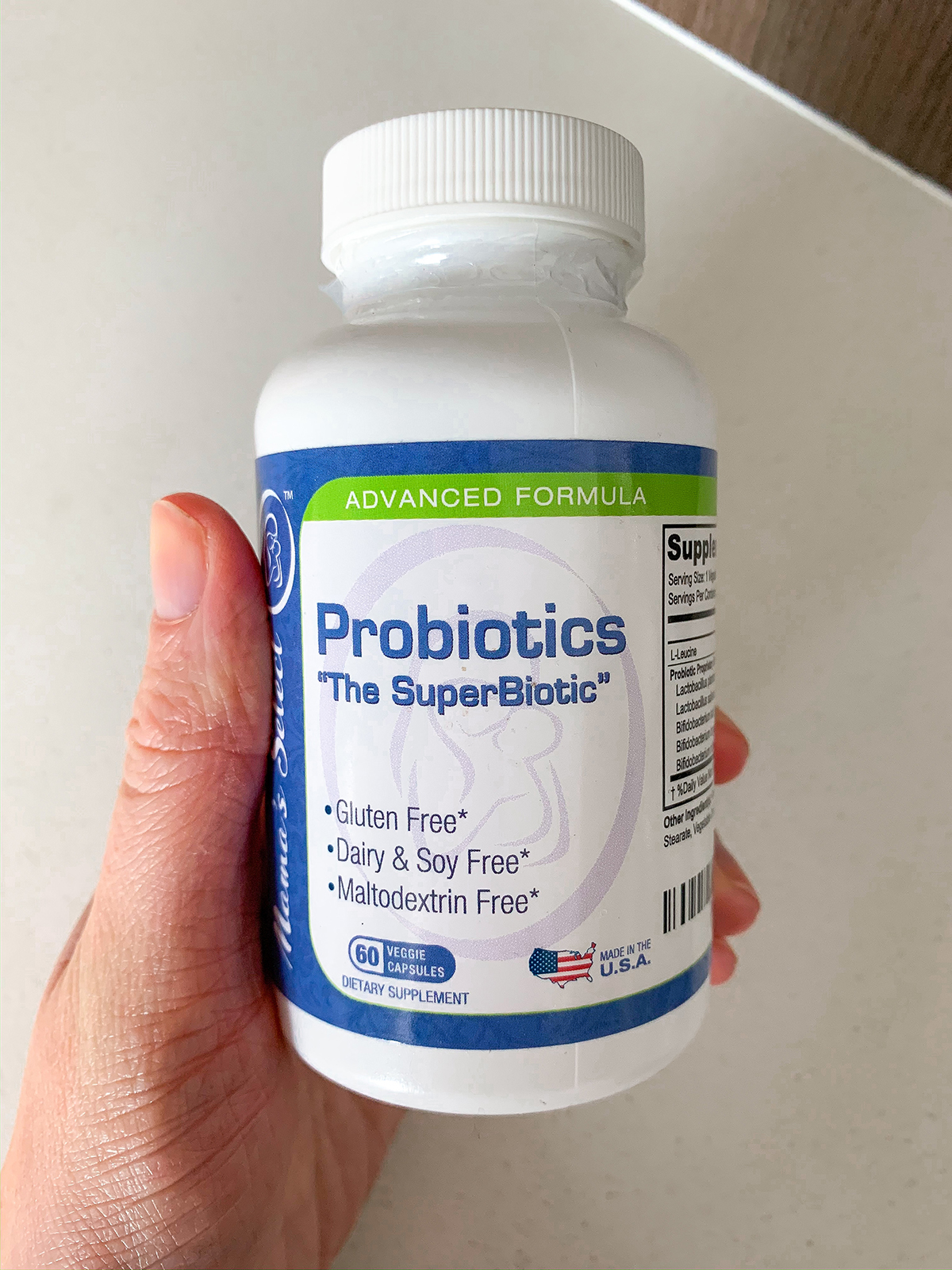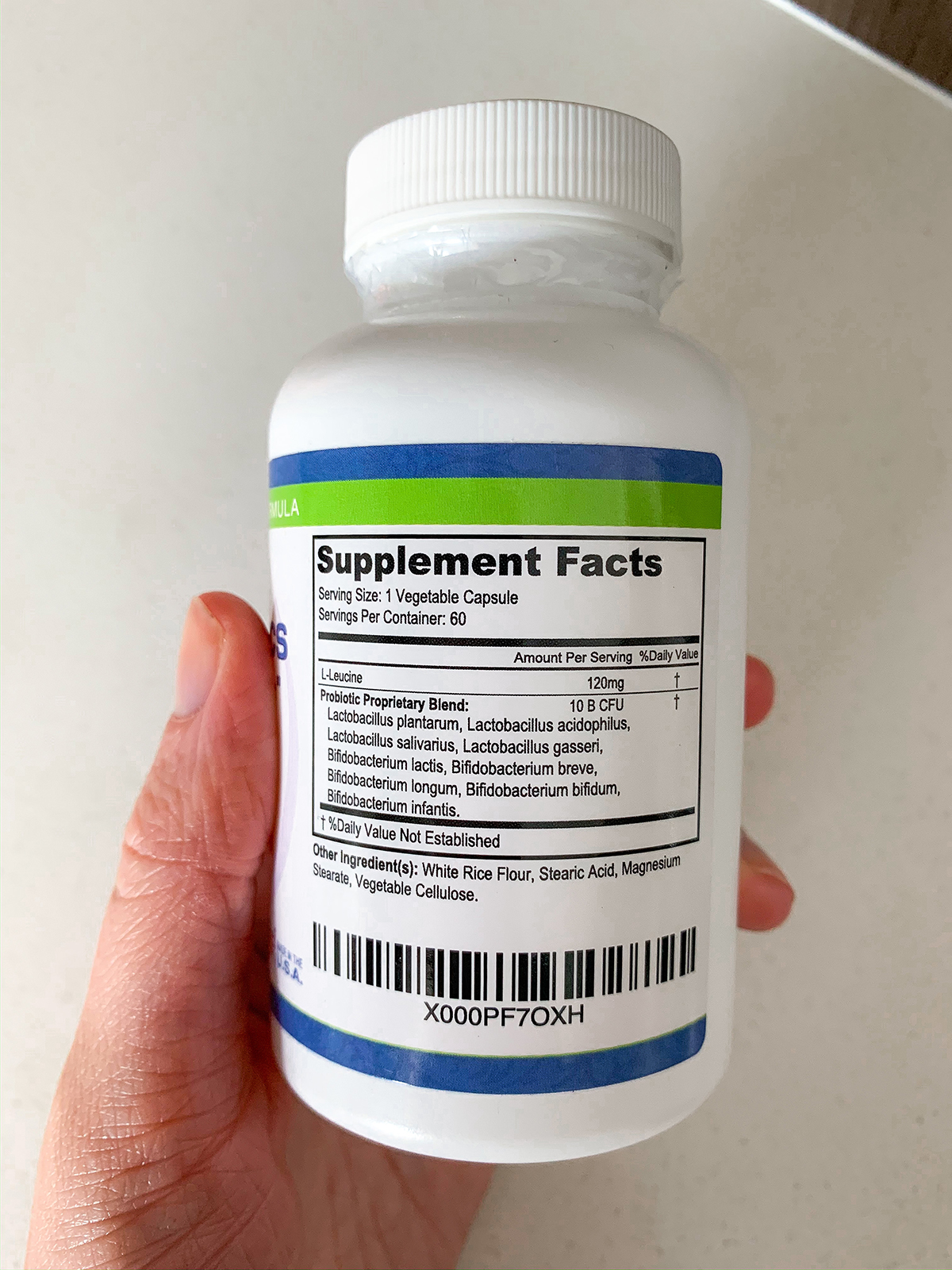 Mama's Select Probiotics –  1 capsule
Taking a daily probiotic can help balance the bacteria in your digestive system and restore the health of your gut. In pregnant women it can with a number of digestive issues such as occasional constipation, cramping, heartburn, morning sickness, diarrhea, gas and bloating. A probiotic supplement can can also help strengthen the immune system of mothers and babies.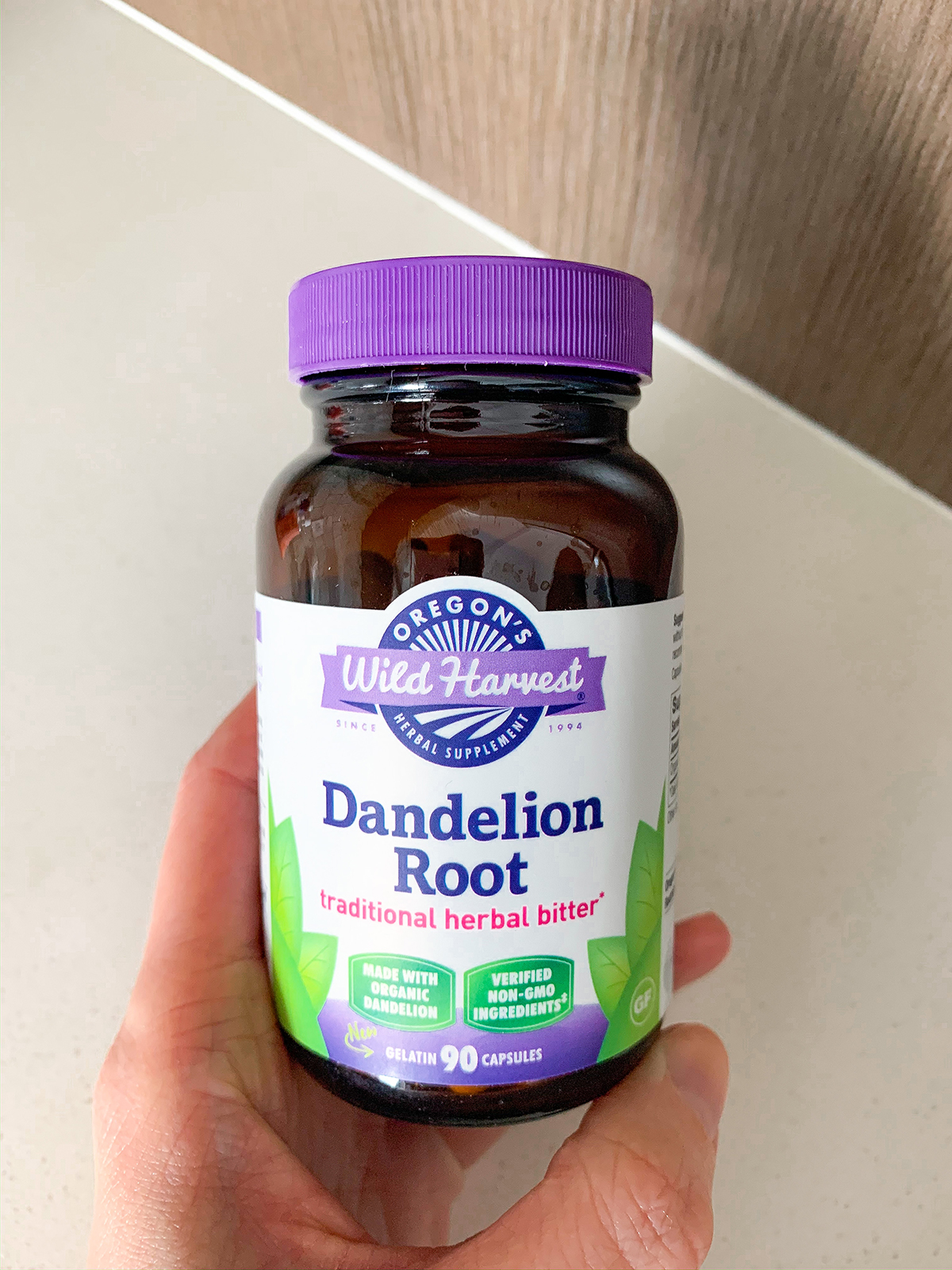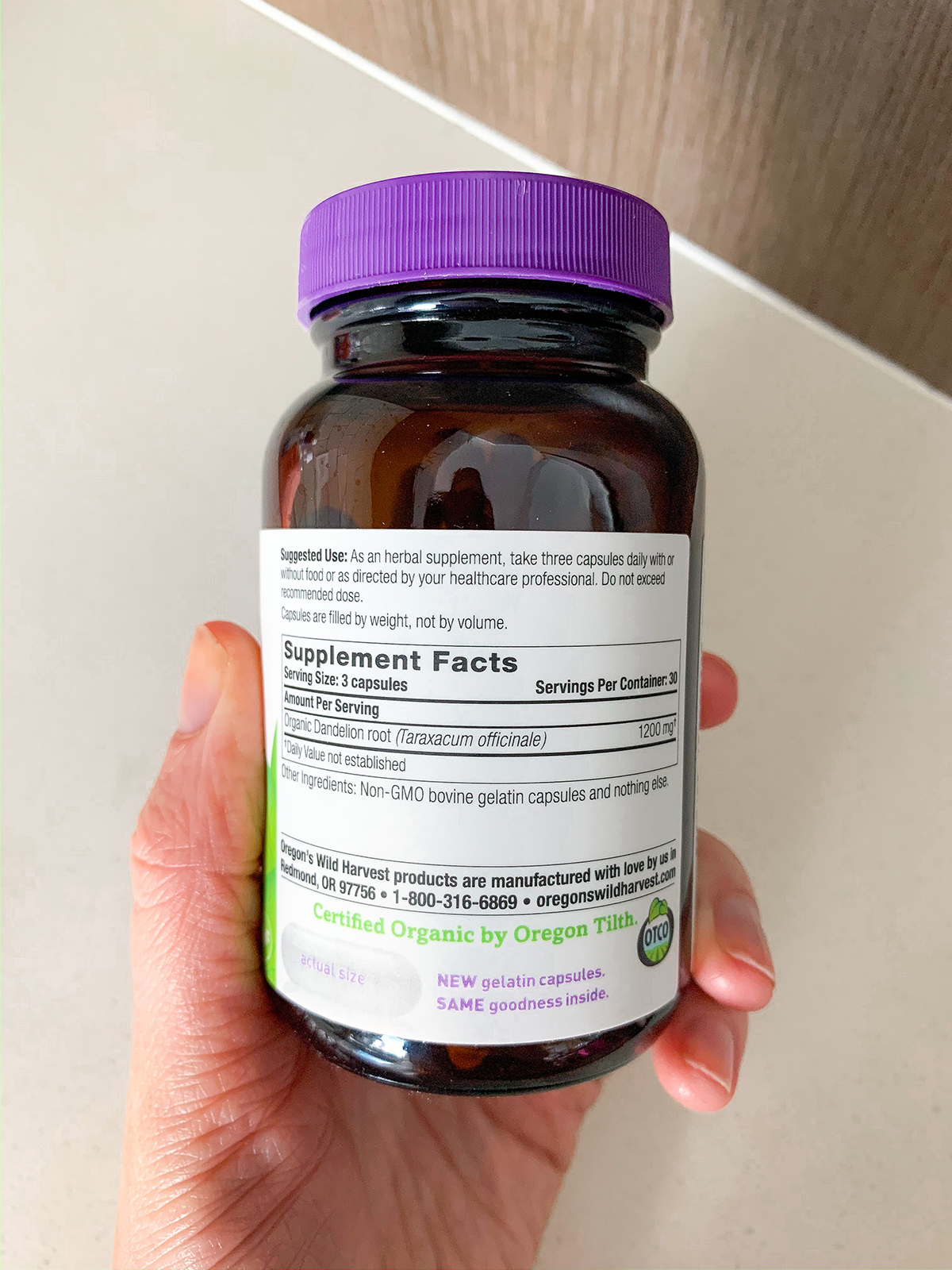 Wild Harvest Dandelion Root – 2400mg per day (2 capsules)
Dandelion root nourishes the liver and helps balance sodium and potassium during pregnancy. I take half as many capsules per day as I am months pregnant. 4 months pregnant = 2 capsules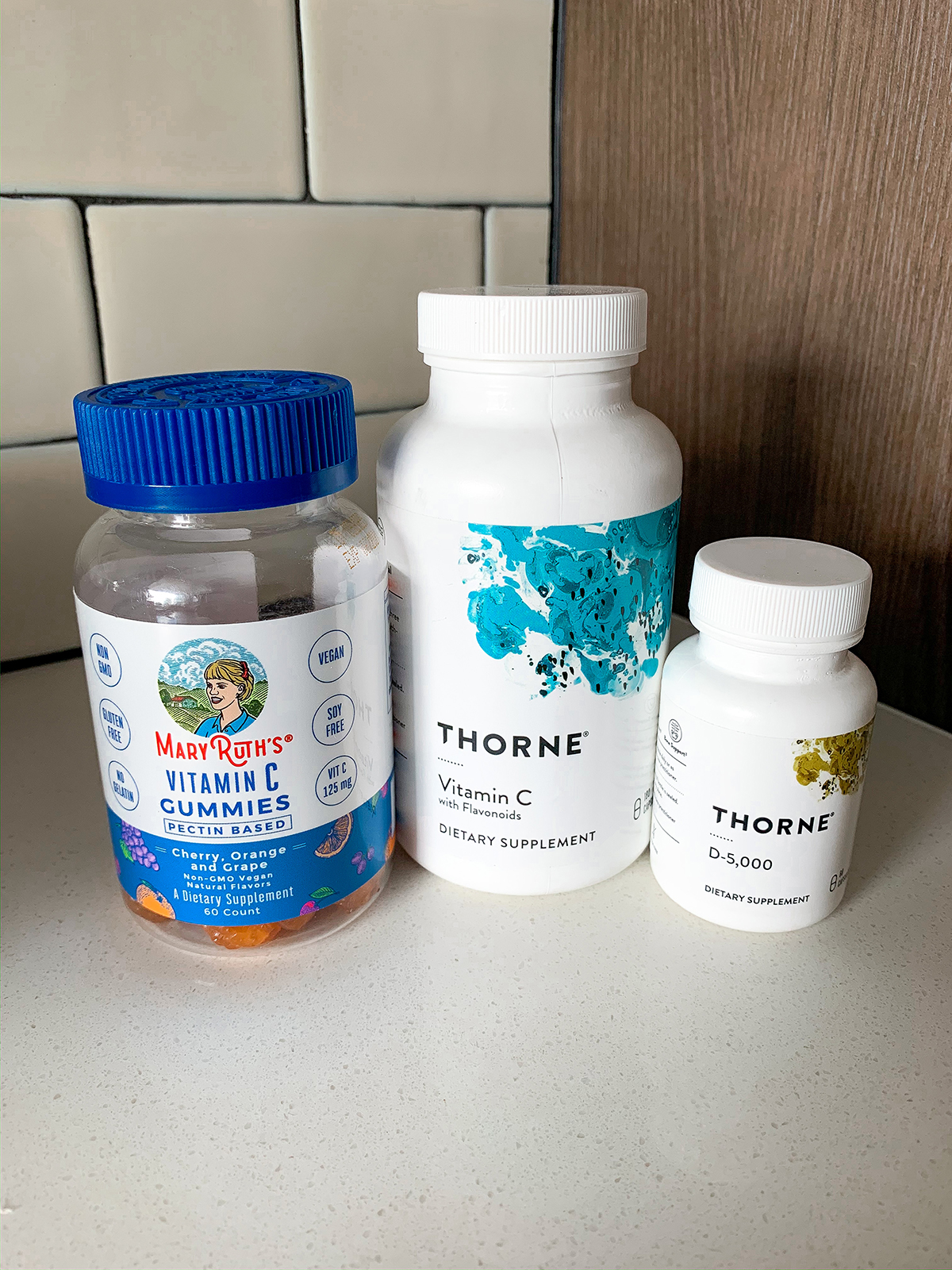 MY HUSBAND'S VITAMINS
Vitamin C (1000mg)
Vitamin D (5000 IUI/125mcg)
I could not stop laughing reading all the DMs I got in response to revealing how difficult it is for me to get Nick to take his vitamins! Getting husbands to cooperate and swallow a pill is like pulling teeth! I'm glad I'm not alone LOL. I've been trying my best to get Nick to take vitamin C and D…  Gummies definitely have helped a lot in getting these key vitamins down the hatch!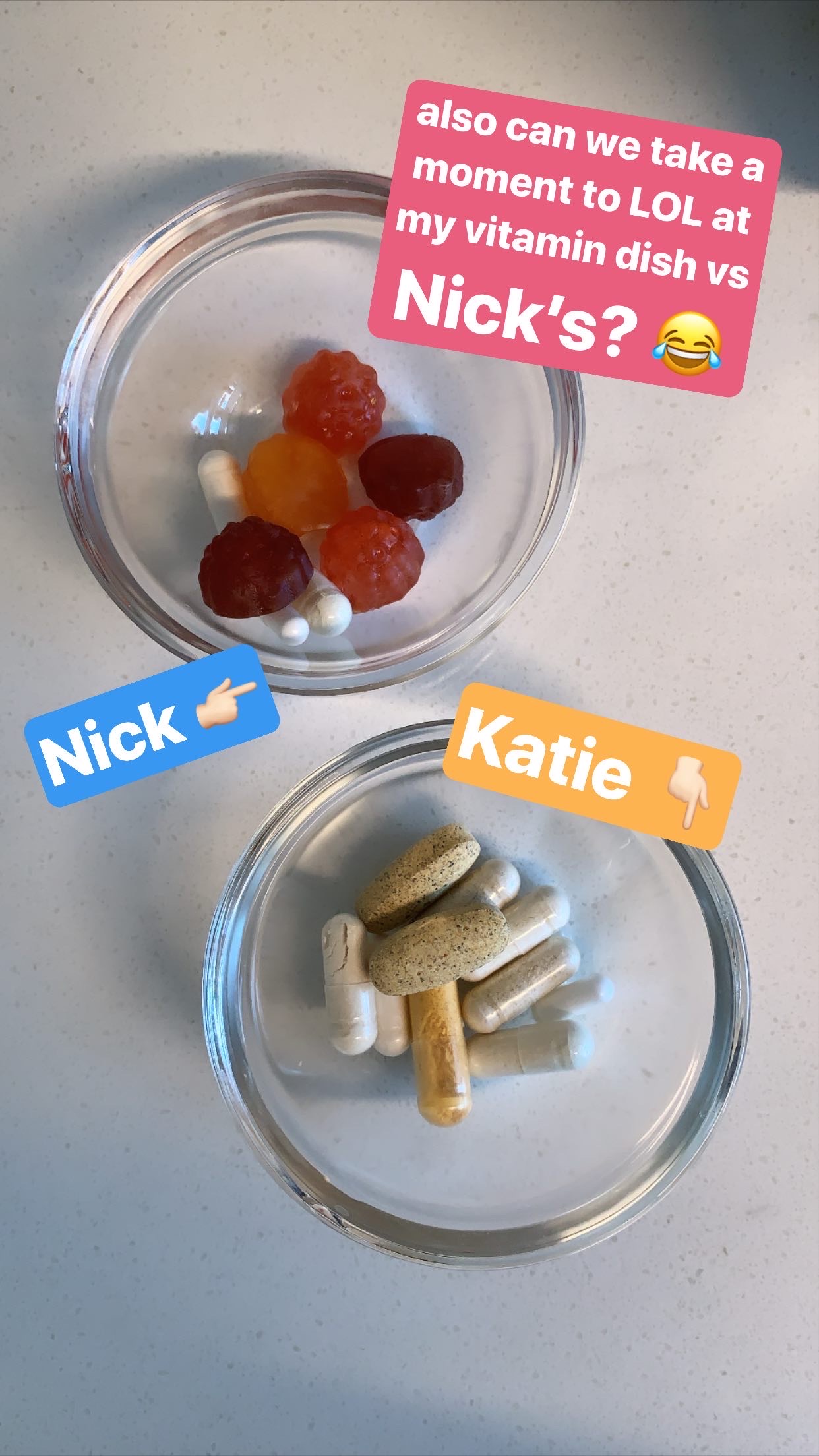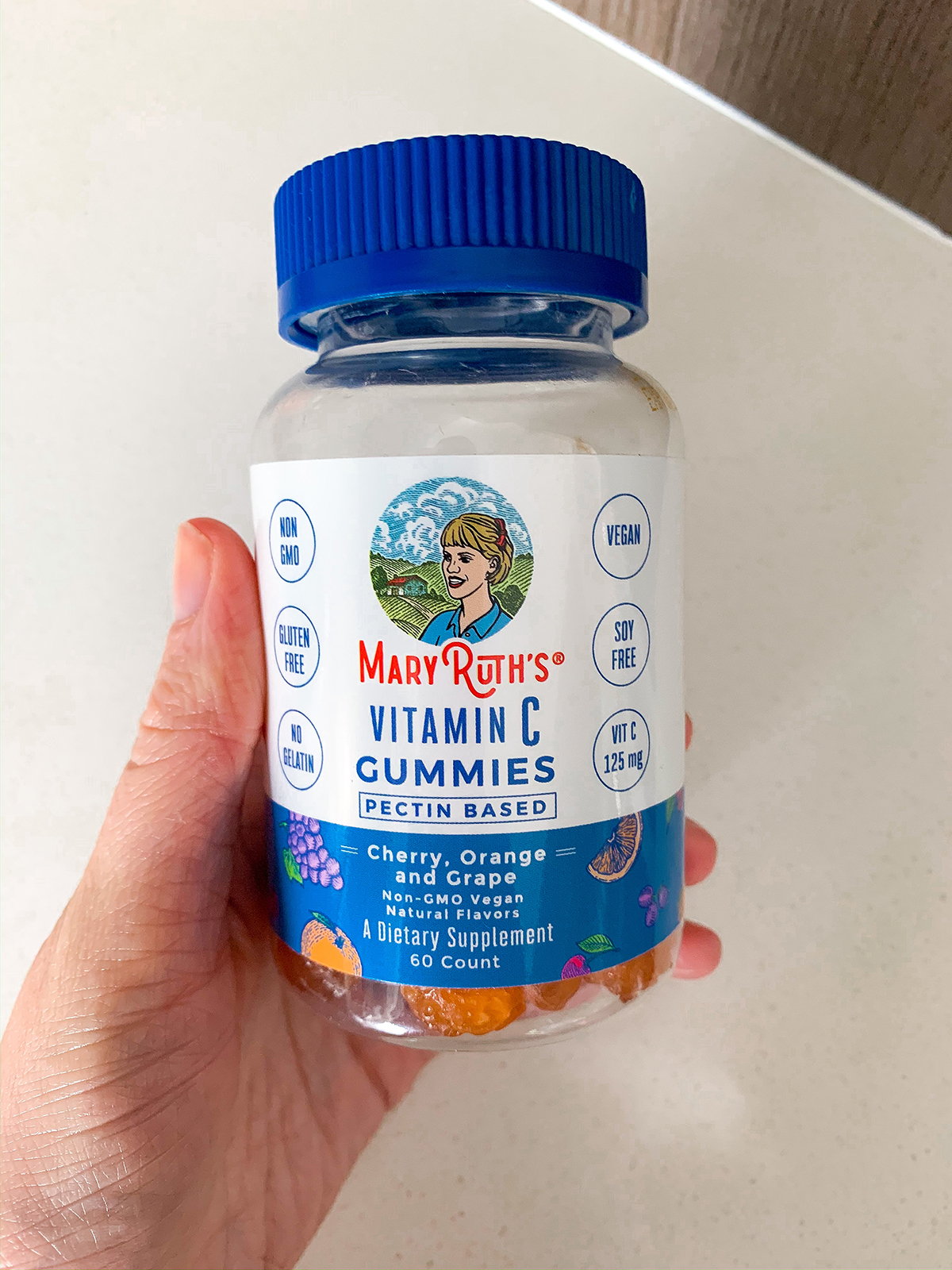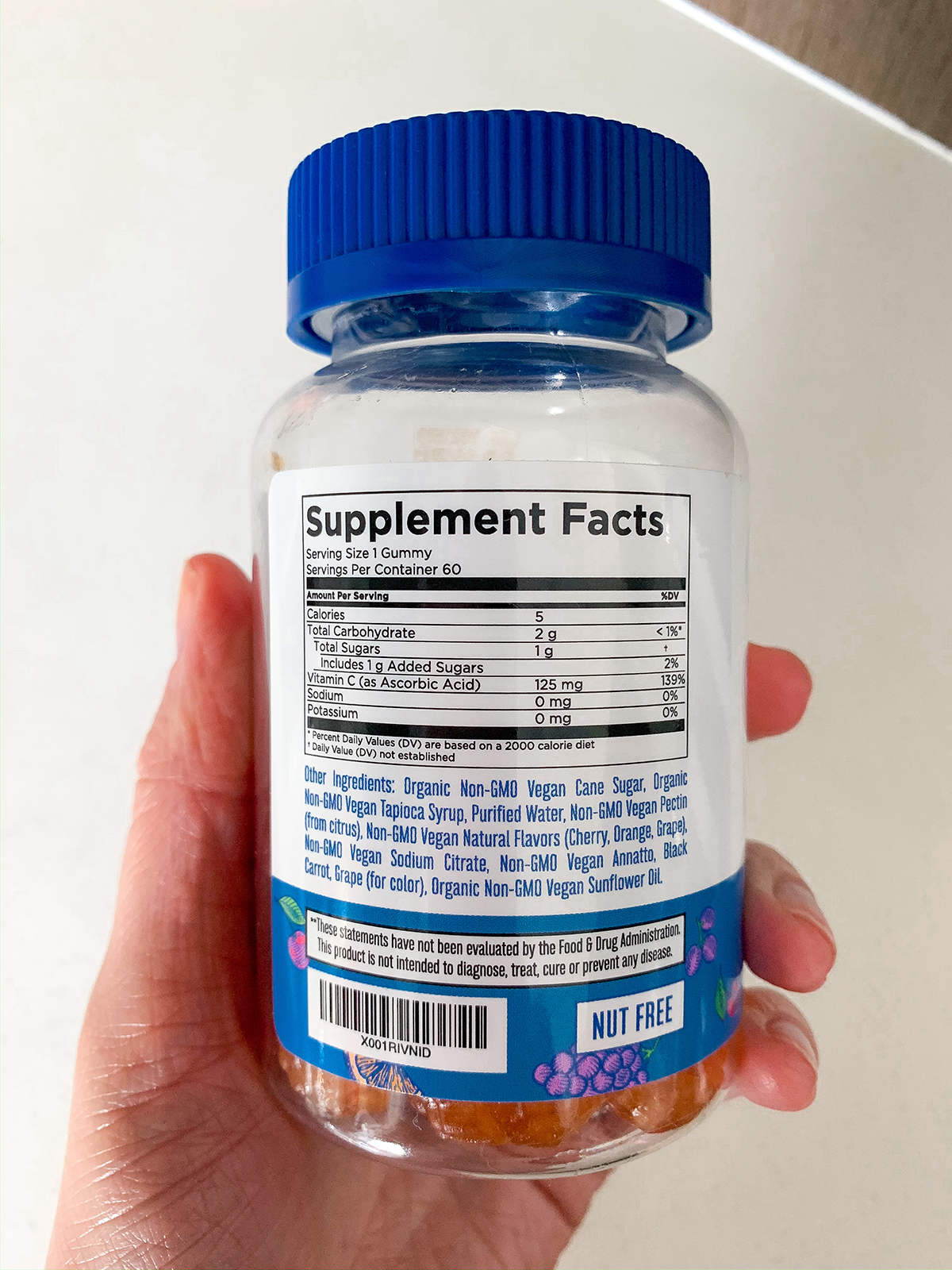 Mary Ruth's Vitamin C Gummies – 1000mg (5 gummies per day + 1 vitamin v capsule)
Nick hates swallowing pills so I recently ordered him these Vitamin C gummies. He loves the taste and will eat them like candy, but the only downside is the dosage of vitamin C is quite low compared to what you can get from a capsule. I've been trying my best to get him to take 5 gummies per day + 1 vitamin c capsules for a total of 1000 mg.
- Katie