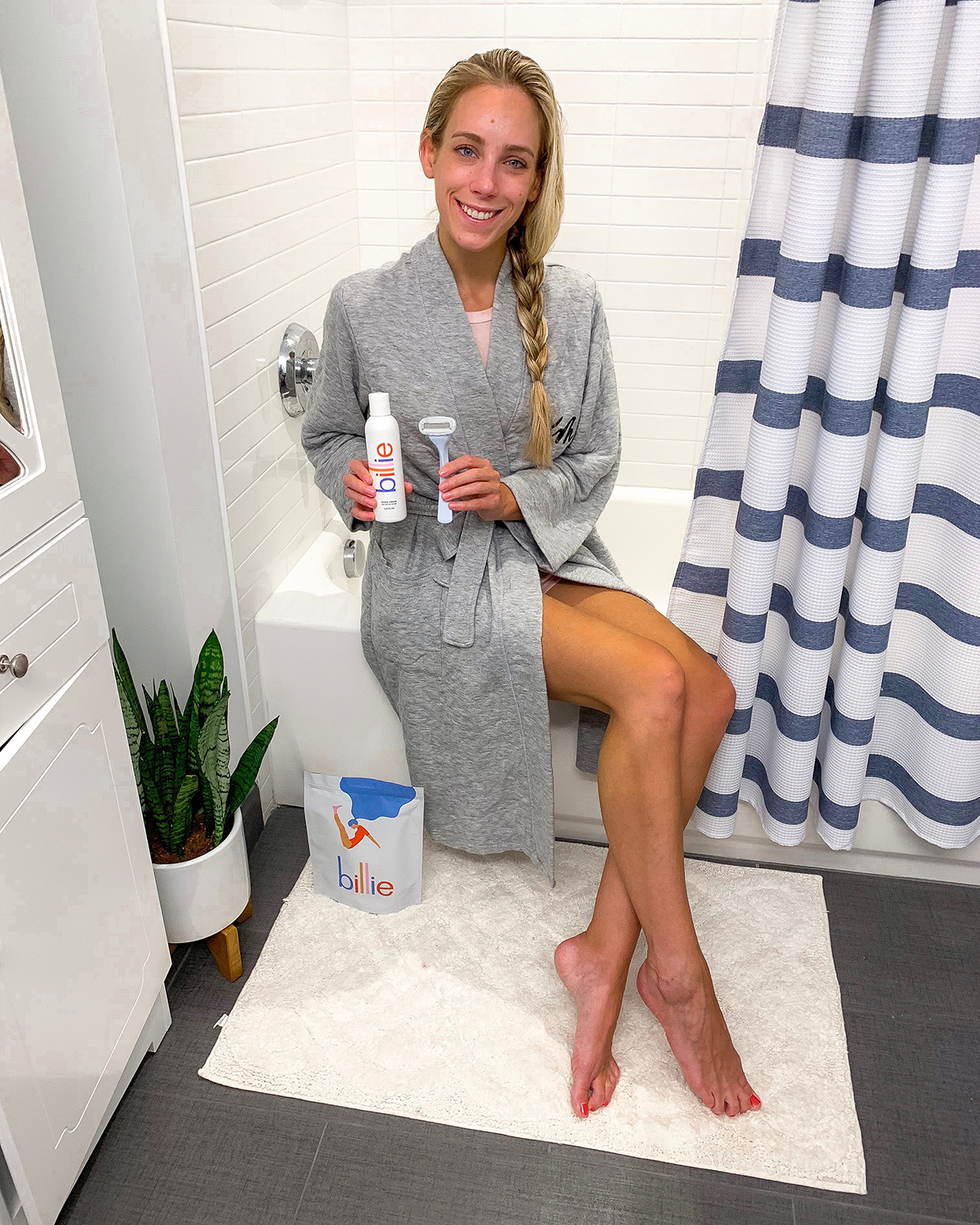 Let's talk body care! For the longest time I didn't pay attention to the products I was using in the shower. Since I have always focused the bulk of my beauty budget on skincare and my hair, all other toiletries had to take a back seat on my priority list.
Now that I've pretty much nailed down my skincare and hair routine (it took a years!) I've been able to spend some more time testing and trying new in-shower products. In the last few months I've become much more discerning about body care, specifically shave cream and razors. Anyone else procrastinate on buying replacement blades for these? Or just me?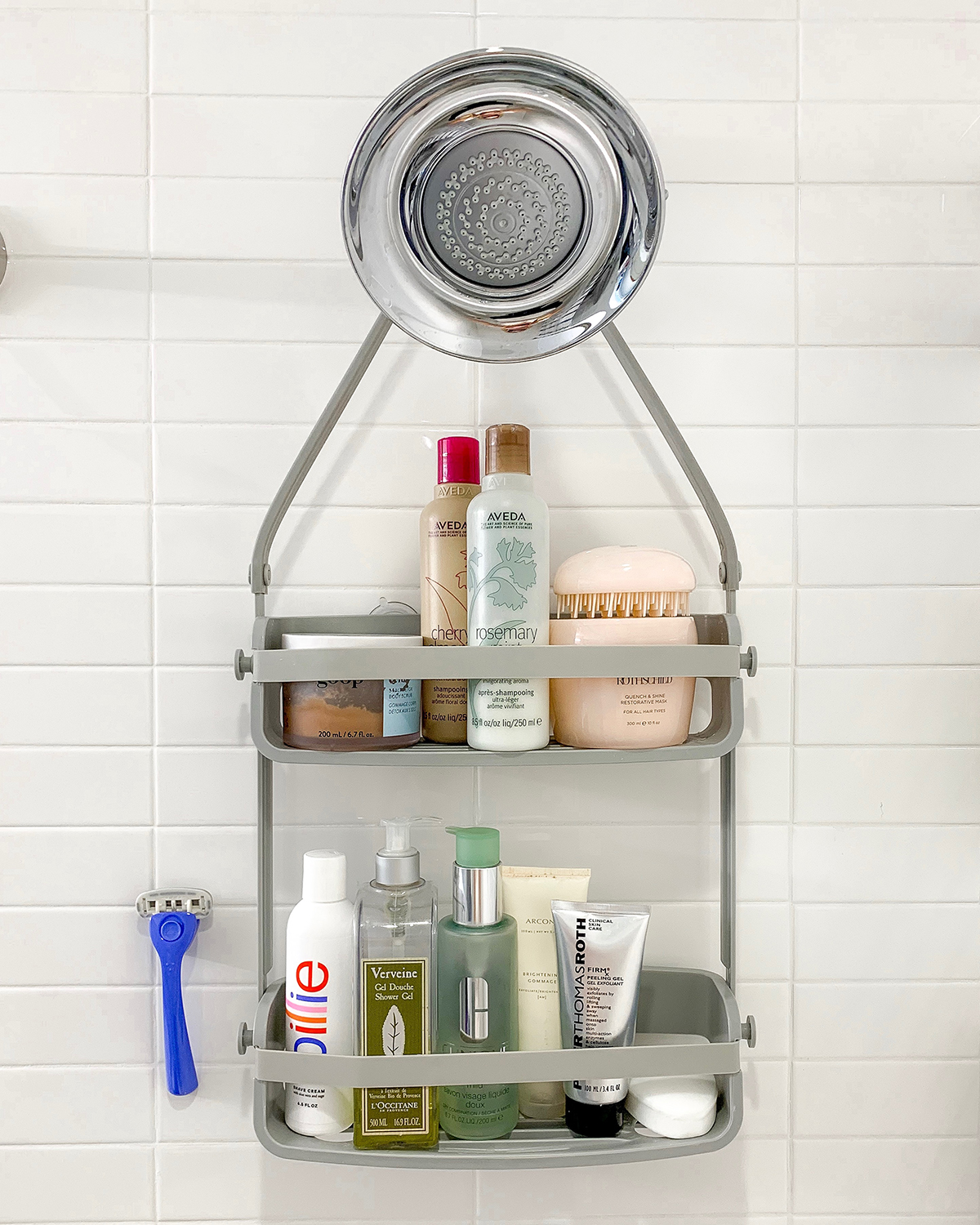 I'm definitely guilty of using mine for way longer than I should (aka until the blades are completely dull) solely because I don't want to pay an arm and a leg for a new replacement. For my entire life I've always bought the least expensive option available at the drugstore, never putting much thought into the features or the quality. Your girl here is VERY familiar with the 2-blade plastic razors you can buy bagged in bulk LOL. The cheaper = the better.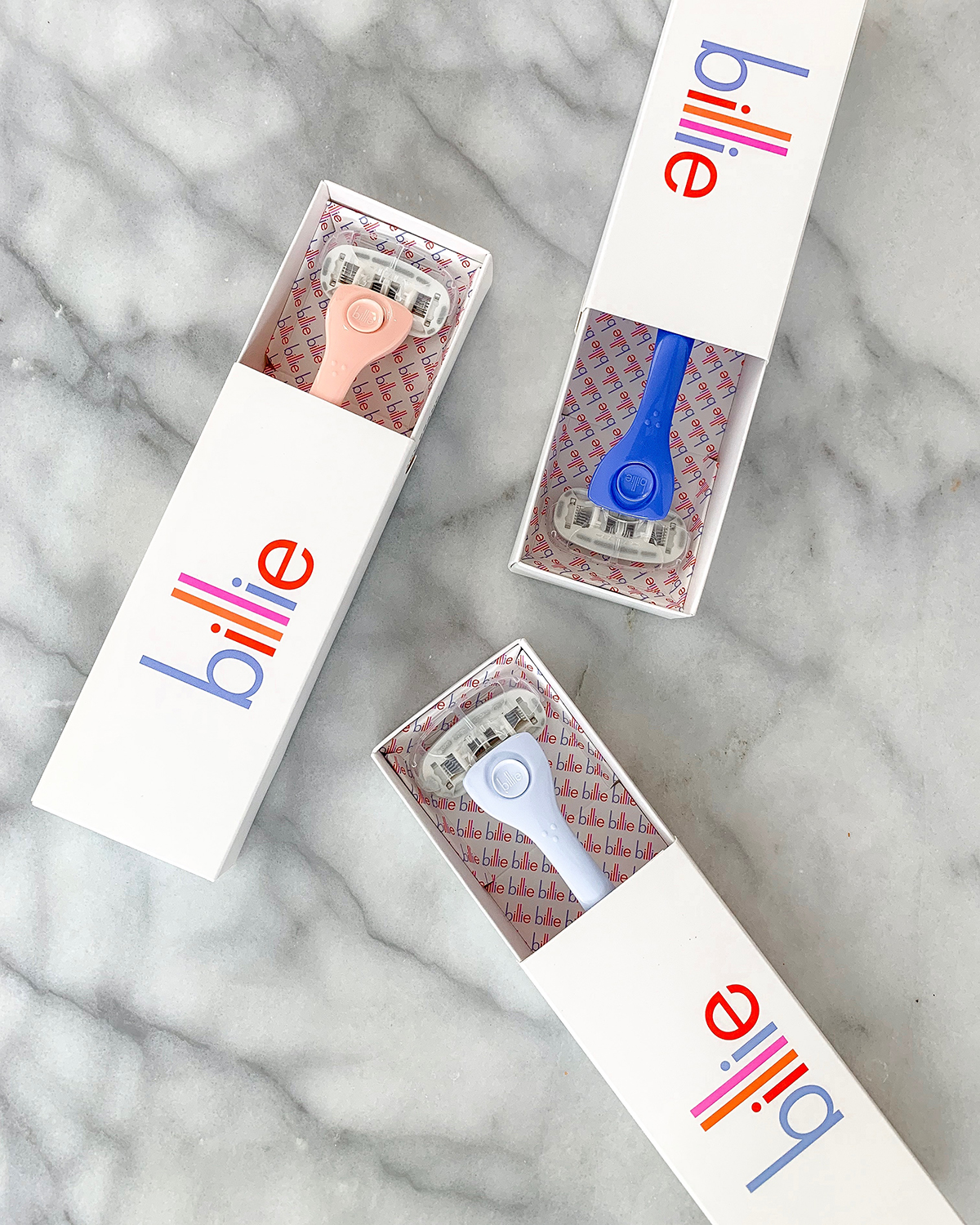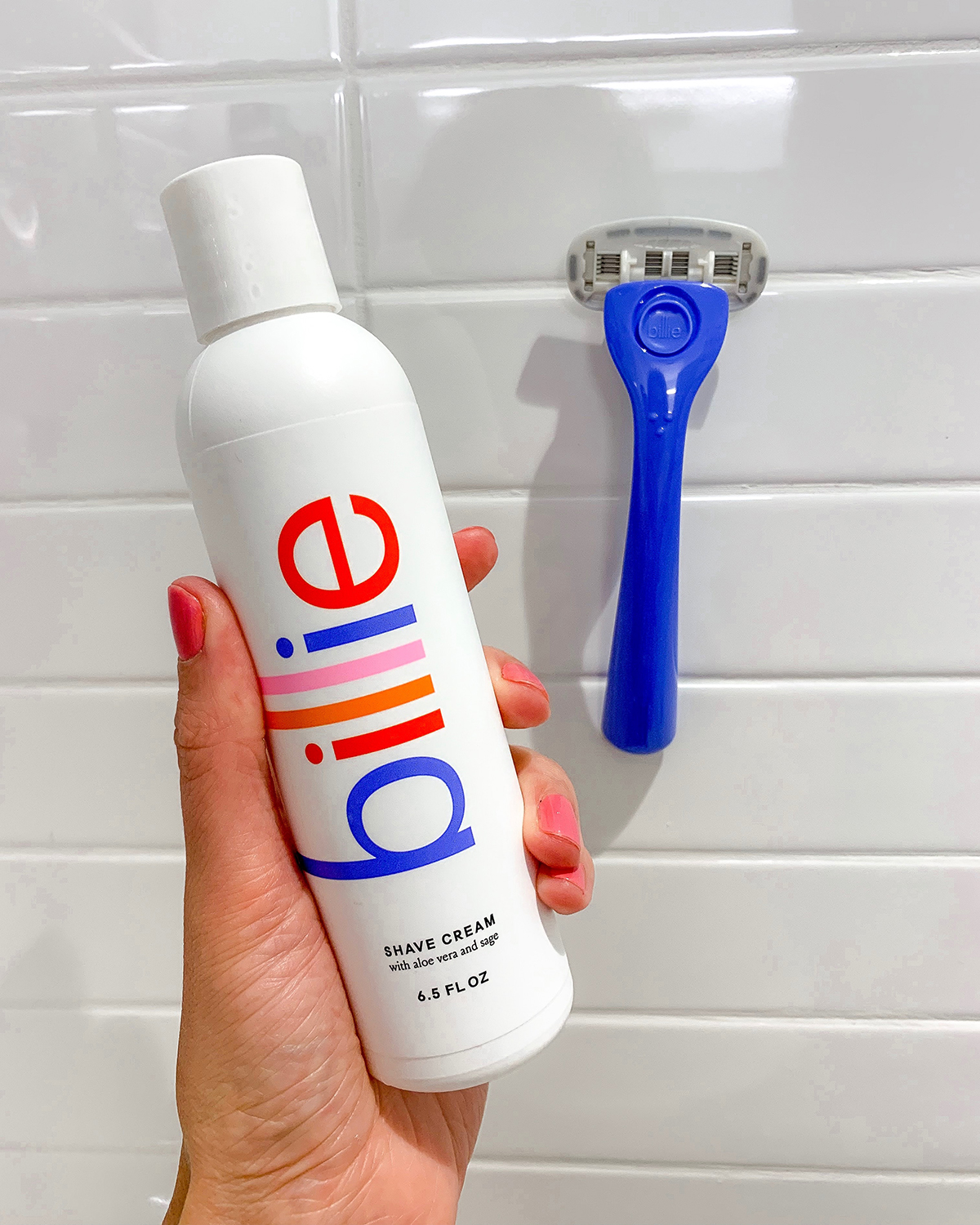 PRODUCTS MENTIONED // Billie Starter Kit Razor | Billie Shave Cream
So this topic brings me to Billie: the first affordable razor subscription for women, by women. Their brand mission is focused on providing gals premium shaving supplies and body products, without the hefty prices. I'm normally a skeptic of subscription services because the prices can add up and you often have to jump through hoops if you ever decide to cancel, but that's not the case when you sign up for a Billie razor subscription. The pricing is 1) an affordable $9 and 2) you can adjust or cancel your plan at any time without penalty.
I've been using my Billie razor and shave cream for the last two months and love the results! The razor head really molds to your skin and get every hair with one swipe– with no cuts or nicks! It's hard to explain in words, but my Billie razor just moves in a way unlike any razor I've used before.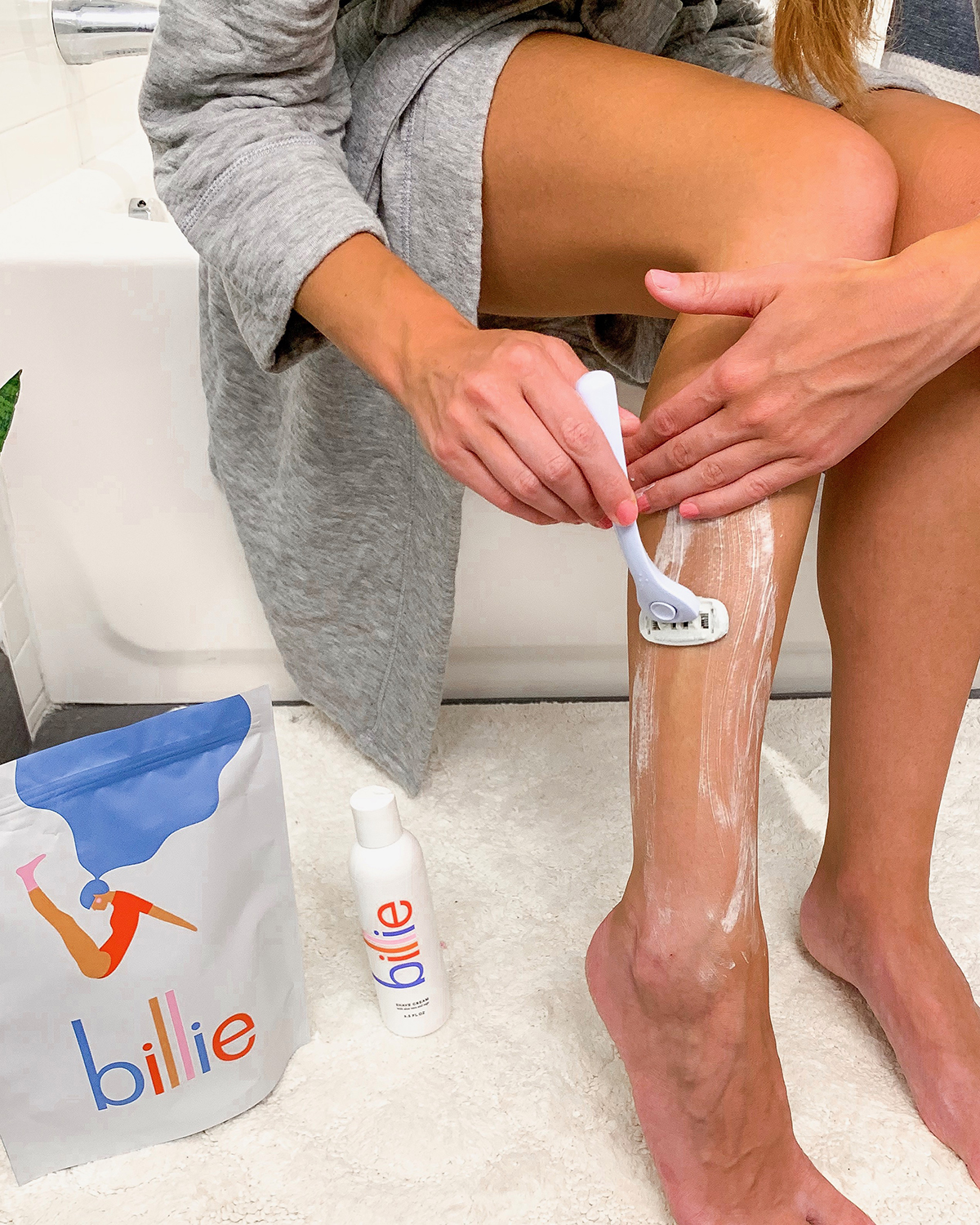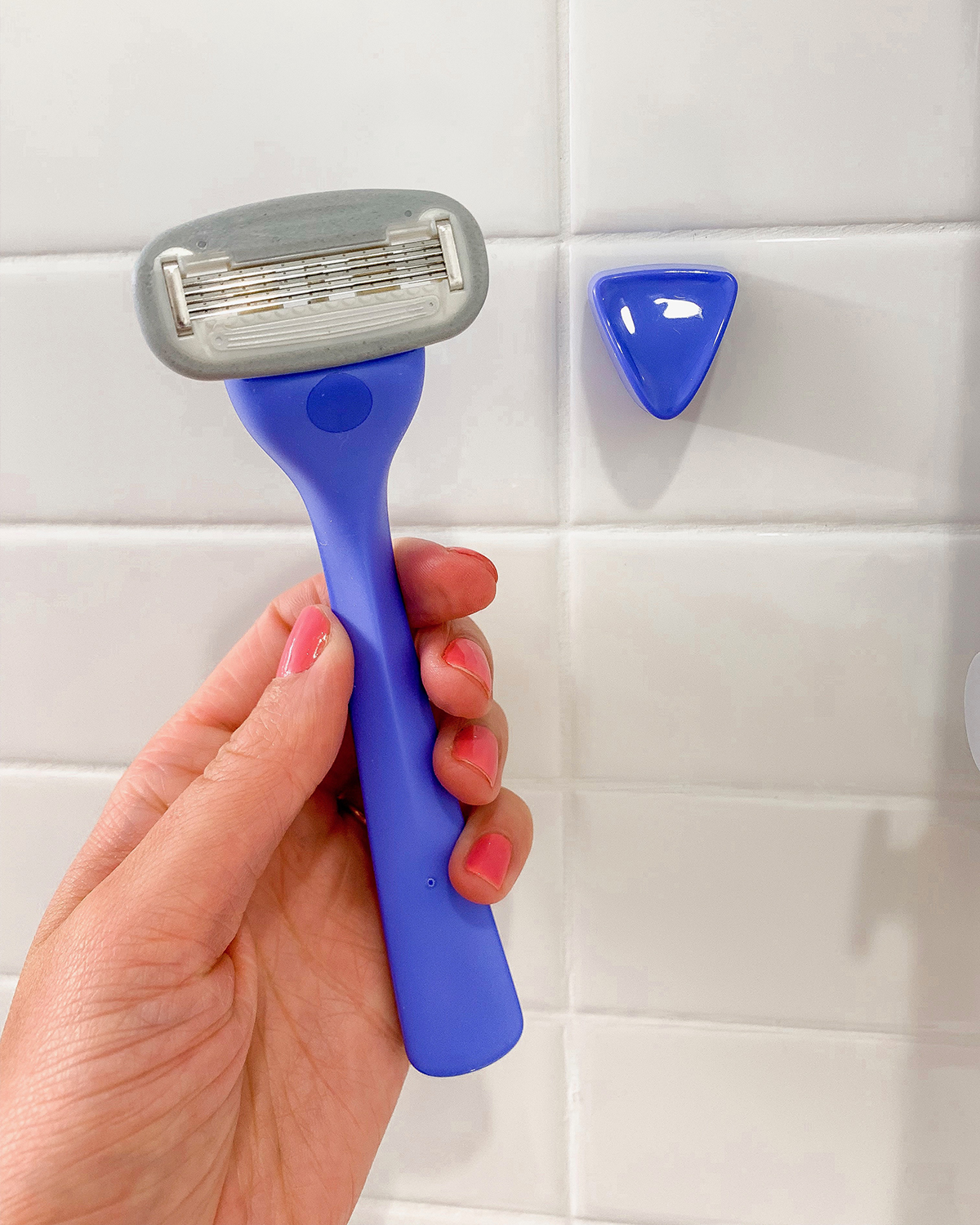 You probably wondering why these are just $9… The price has to be a joke or the quality must be terrible, right? Totally understandable, because if you're like me you are have conditioned to seeing women's razors priced at $20+ thanks to the Pink Tax.
Not familiar with the Pink Tax? This write up on the Billie website sums it up well:
"Ah, the pink tax: that extra amount women are charged for certain products or services, for no good reason. You see it with fashion, dry cleaning and personal care. And you see it with razors. We're strongly against the pink tax. That's why our razors aren't just half the price of women's shaving brands, they're priced in line with men's razor subscriptions…"
They have such a good point. Why ARE women's razors priced so much higher than men's when the products are essentially the same? It's kinda wack if you think about it and I'm glad brands like Billie are bringing attention to something a lot of us gals probably didn't even realize. Hopefully more brands will take note and follow suit!
Now here's how Billie works:
HOW IT WORKS
Step 1 | Pick your handle color!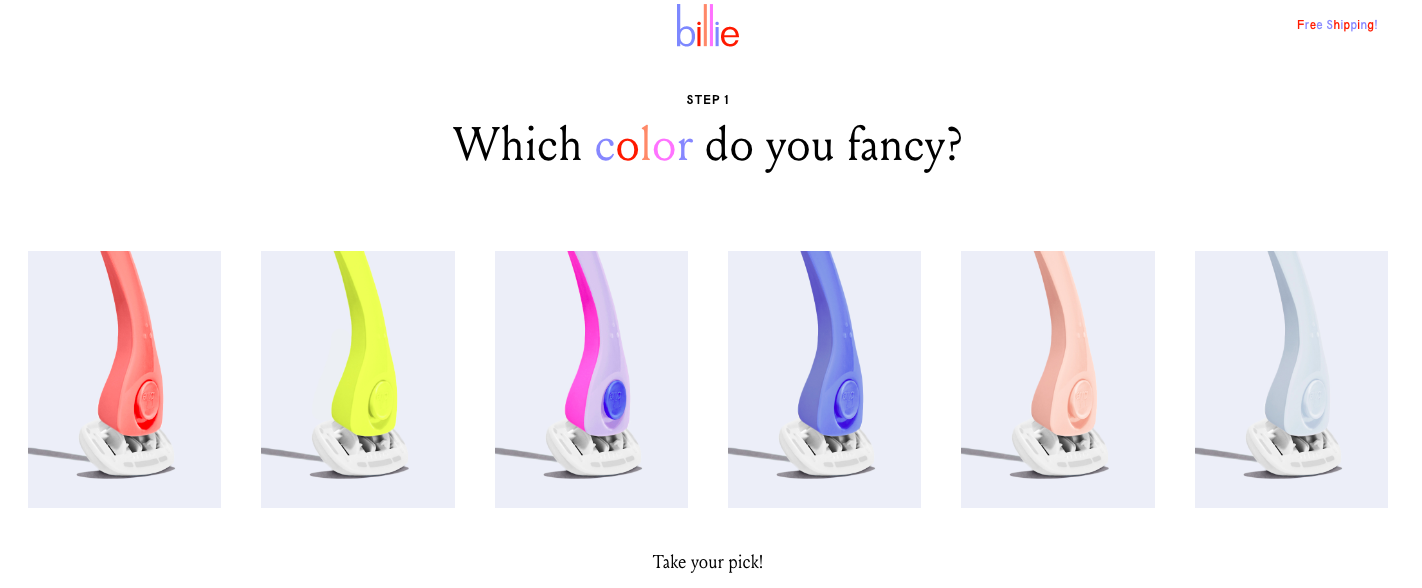 Step 2 | Select your delivery frequency (I do every 2 months)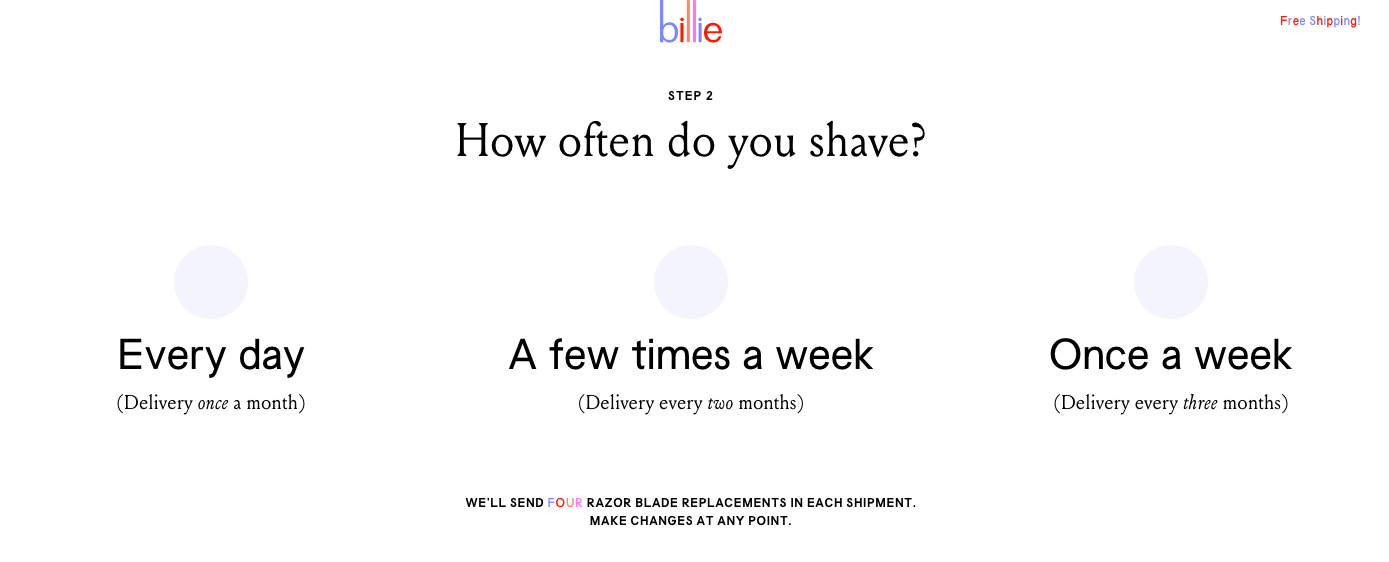 Step 3 | Choose your body care extras.
I have the Shave Cream and it's the perfect consistency! Thick enough to protect and moisturize skin, but still allows the razor to do its job!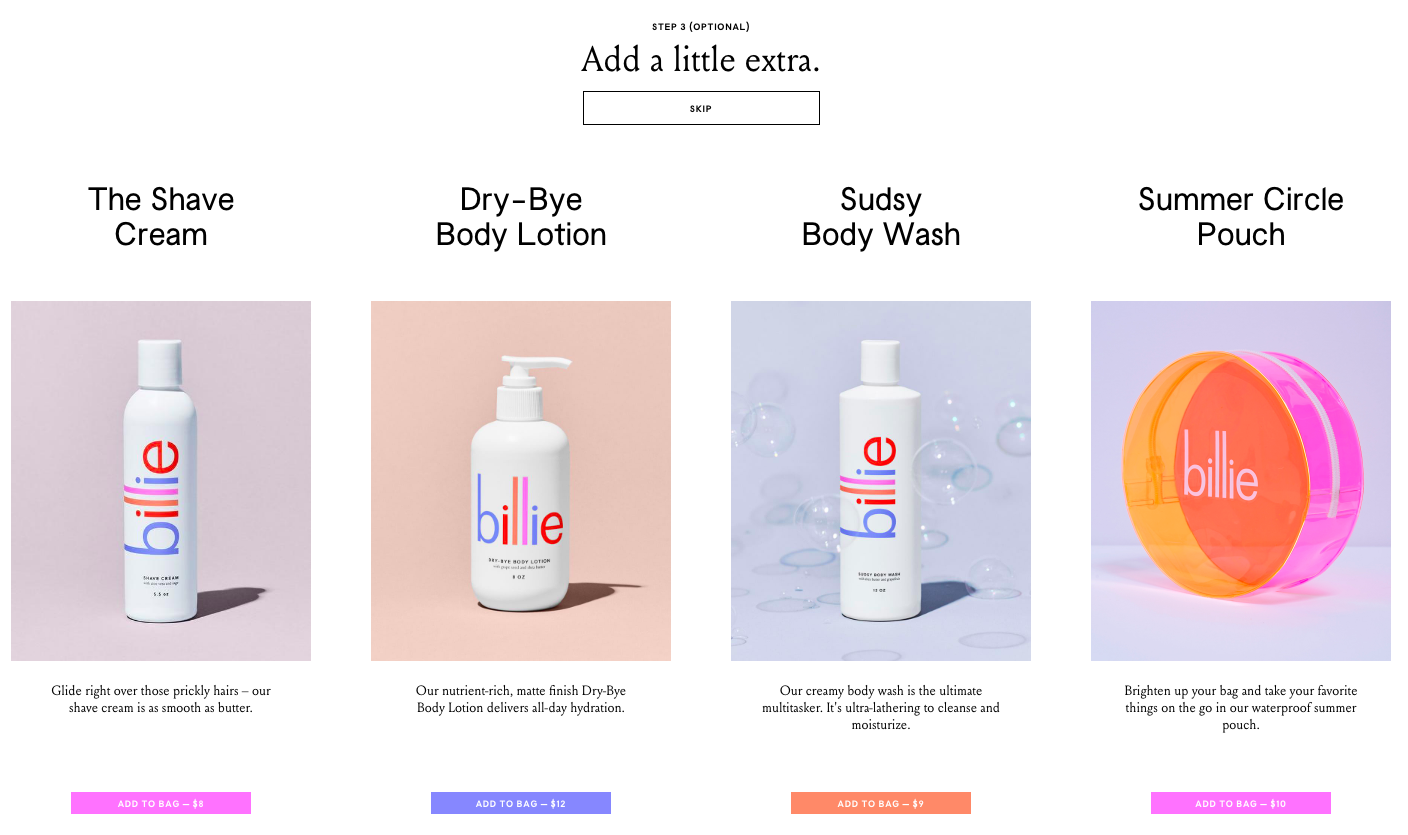 Step 4 | Checkout!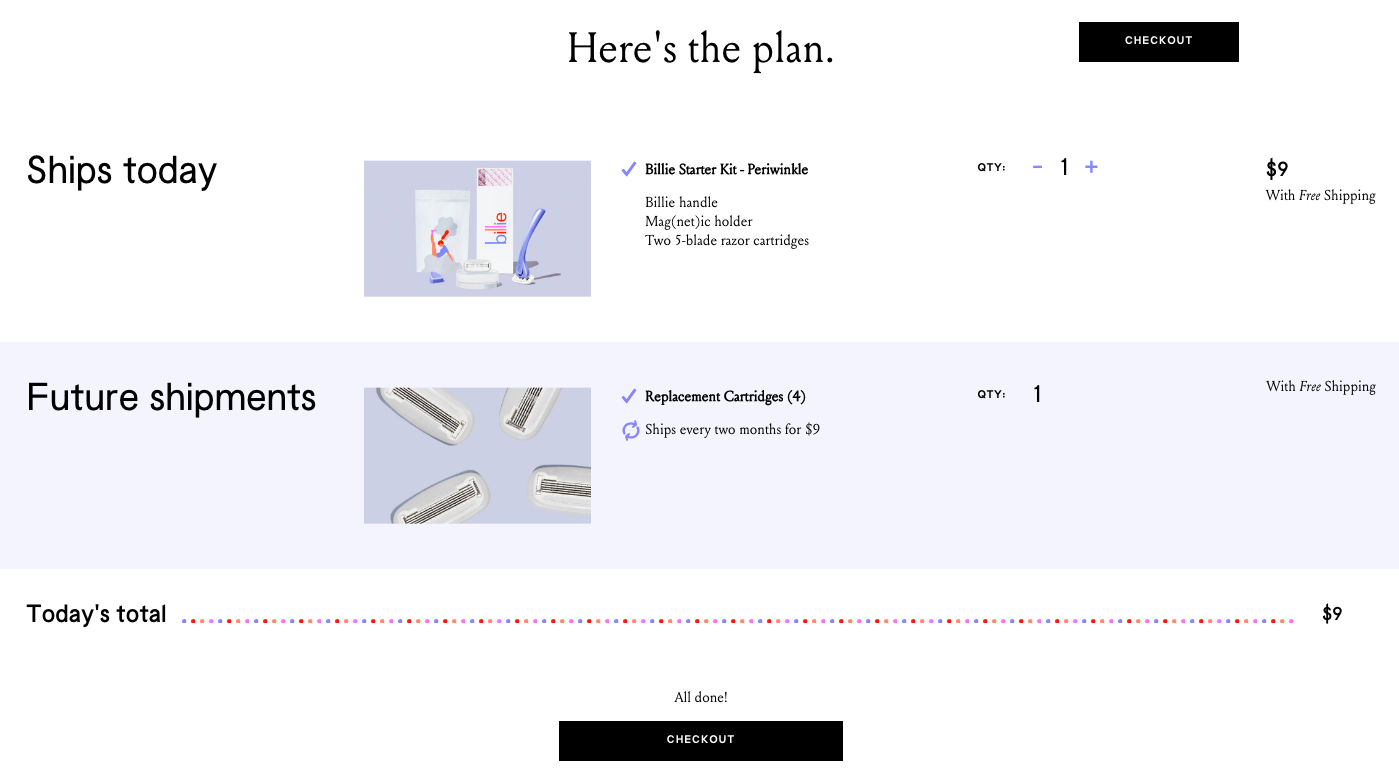 Have I convinced you yet? The Billie Starter Kit comes with a Billie handle, Mag(net)ic holder (you can stick on your shower wall), and two 5-blade razor cartridges. For just $9!!! I'm so glad I discovered this product and look forward to never having to visit a drugstore again to buy an overpriced razor 😛
Big thank you to Billie for sponsoring today's post!
- Katie