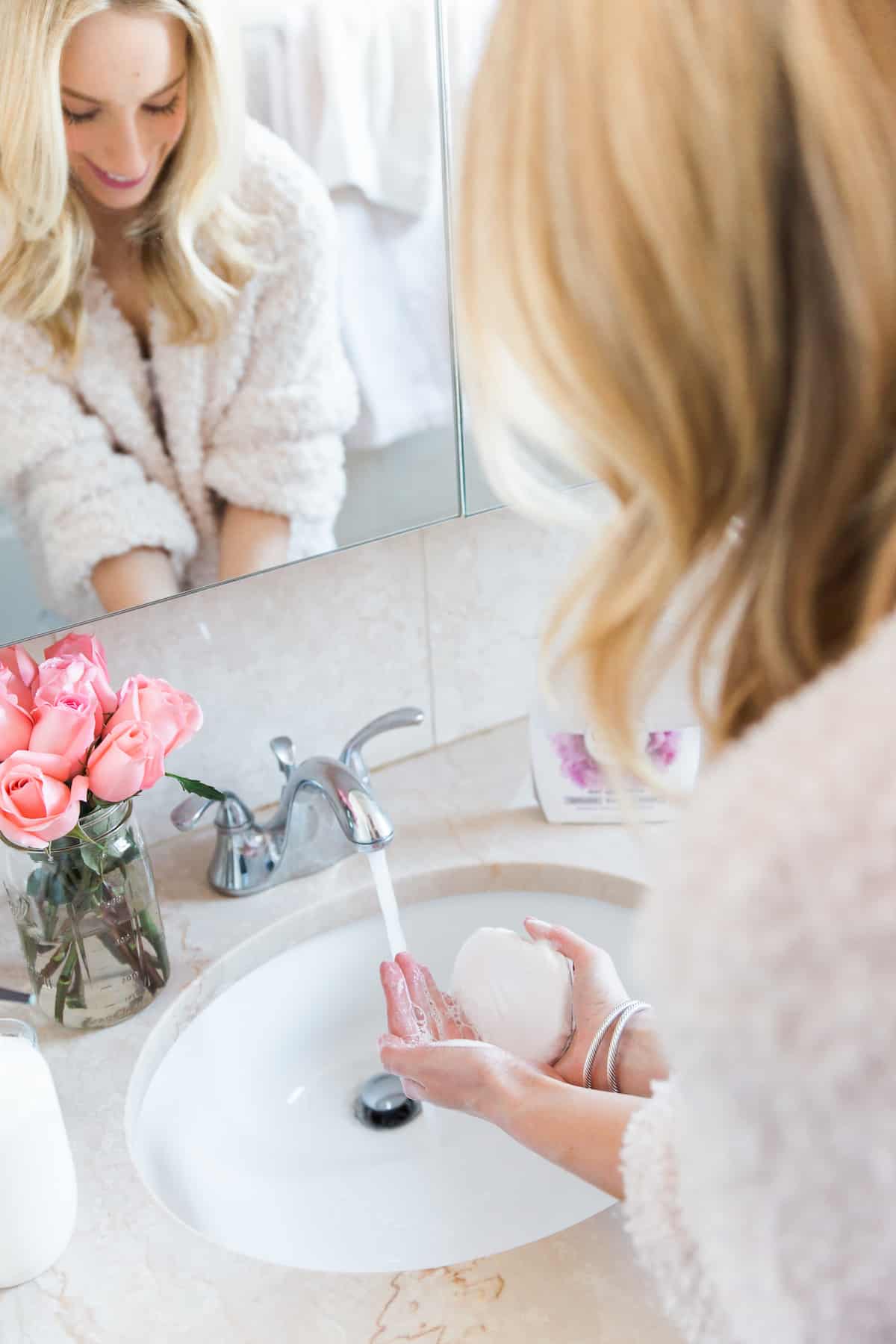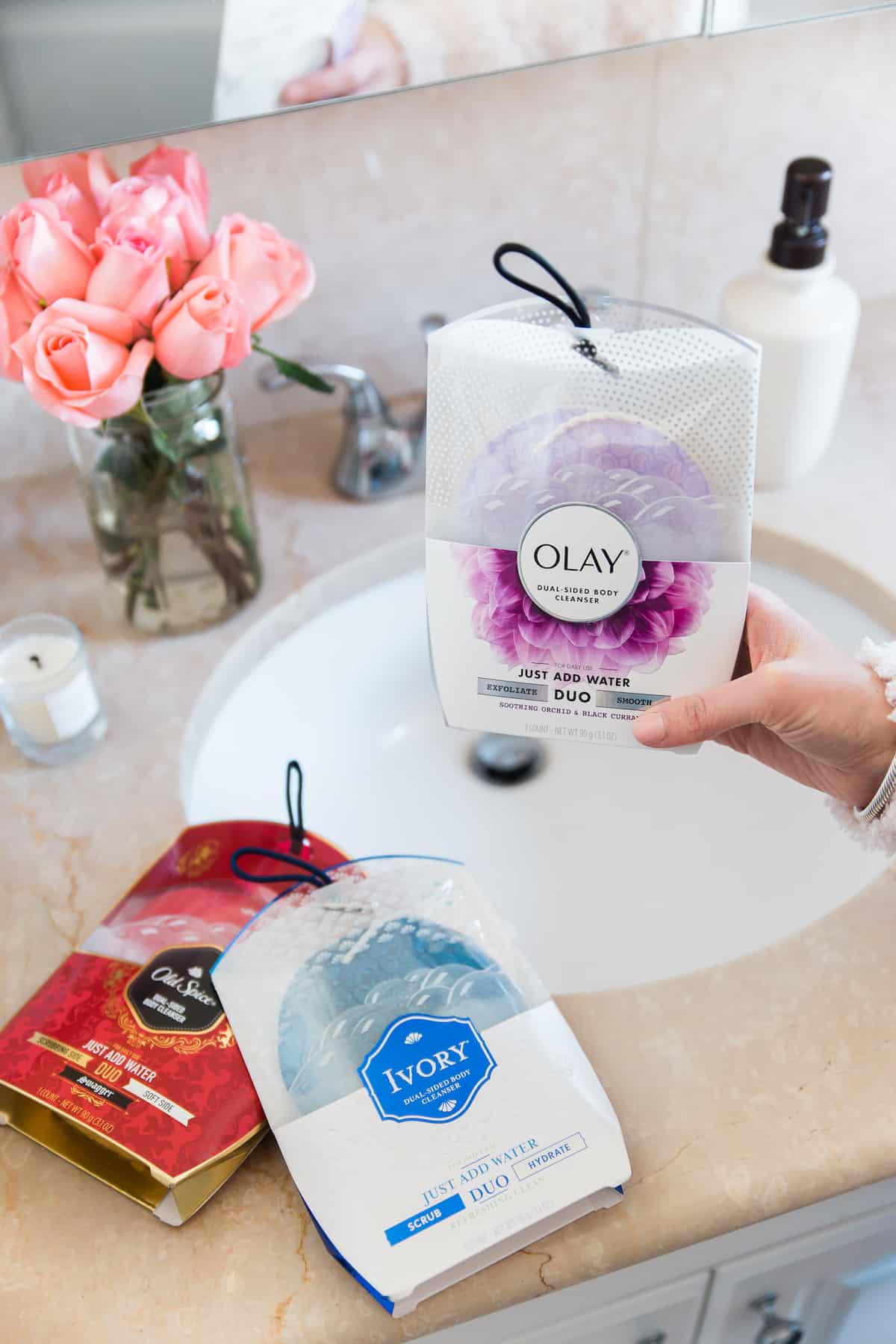 I'll admit that it takes a lot to get me excited about a new product. I've been beauty-obsessed since college and in the past eight years I've probably tried and collected hundreds of cosmetics and products to care for my hair, face and body. But every so often something comes along and really surprises me, which brings me to the star of today's post: the new DUO Body Cleanser.
This little guy is the first dual-sided cleansing tool EVER and will make you think twice about ever picking up your loofa or sponge again. I've been testing these since December and really think I've found a game-changing product in more ways than one. Keep on reading to see why you need to add one of these to your shower ASAP! 
Shop The Post!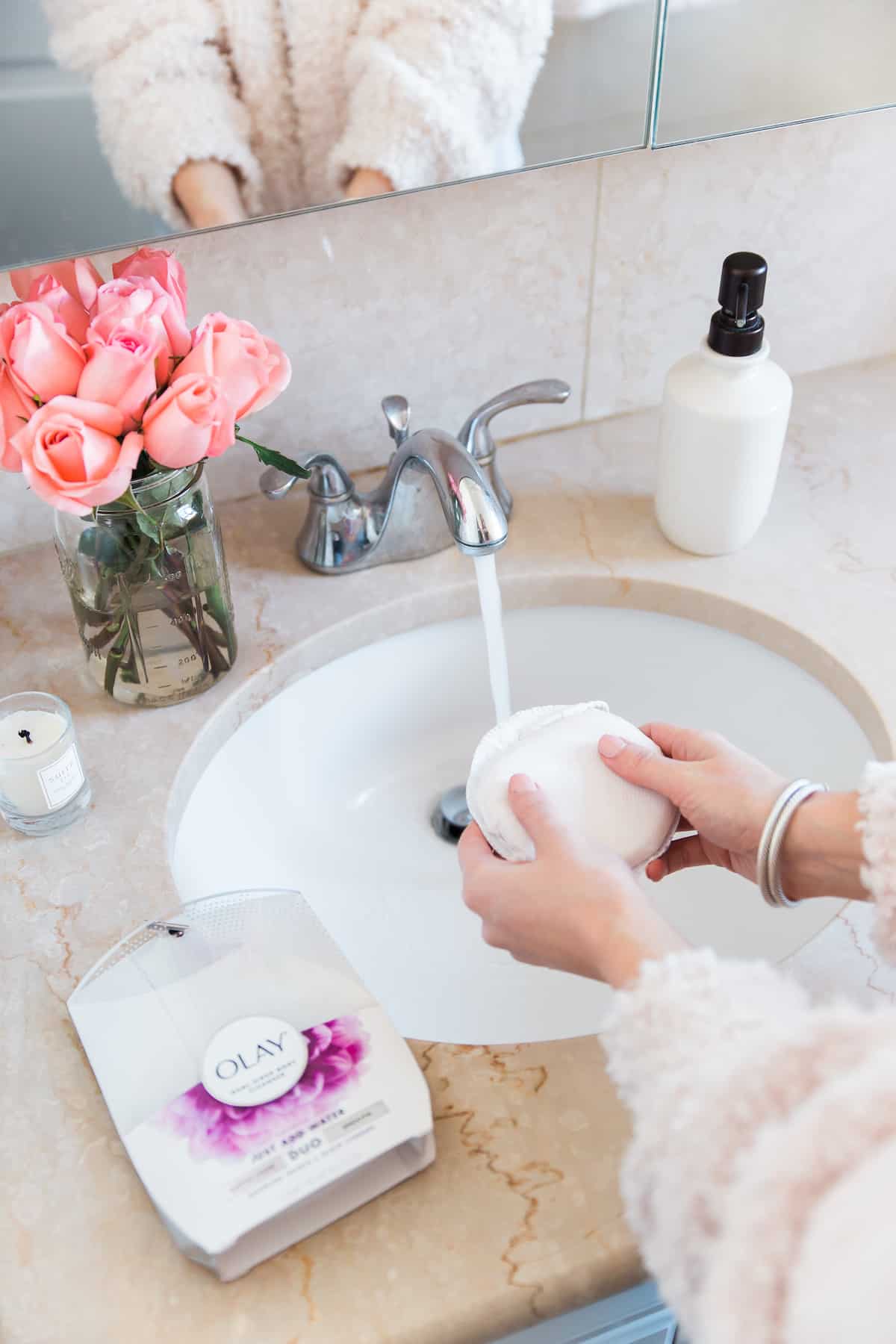 DUO Body Cleanser Review
So What Is It?
The DUO Body Cleanser is essentially a bar of soap and a loofa combined into one compact product. The outer packaging has two sides– one for exfoliation and another for lathering and washing. A flexible inner core contains solid soap for a 2X better clean than any basic body wash and puff. There are three formulas currently available from Olay, Ivory and Old Spice. So yes, the boys are not left out  😛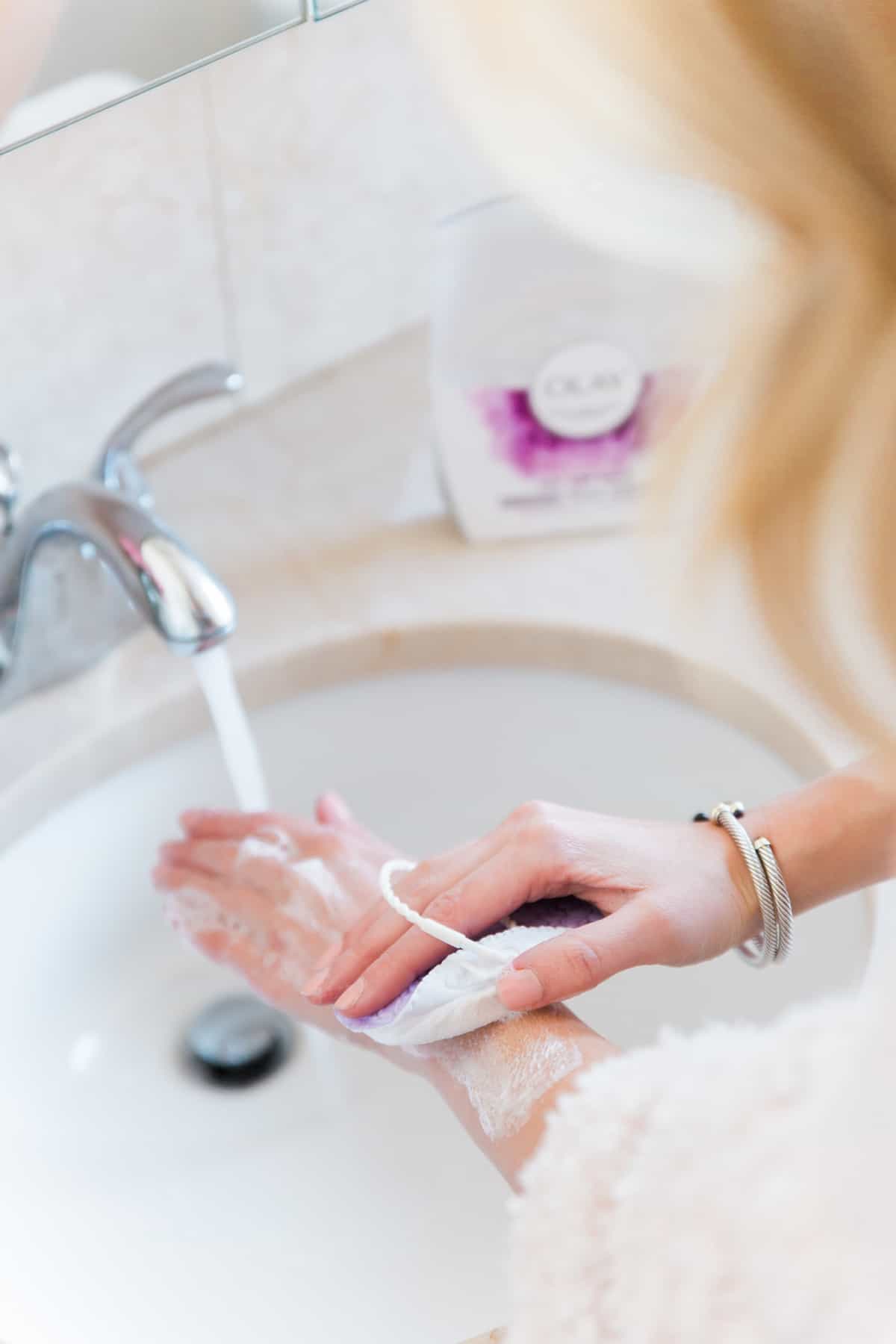 Olay DUO Body Cleanser
How Do You Use It?
I really love products that are multifunctional like this one. You use the DUO Body Cleanser like any soap or sponge, however you get the extra benefit of the exfoliating side. Just add water to create a lather, get to washing and once you're done hang it to dry.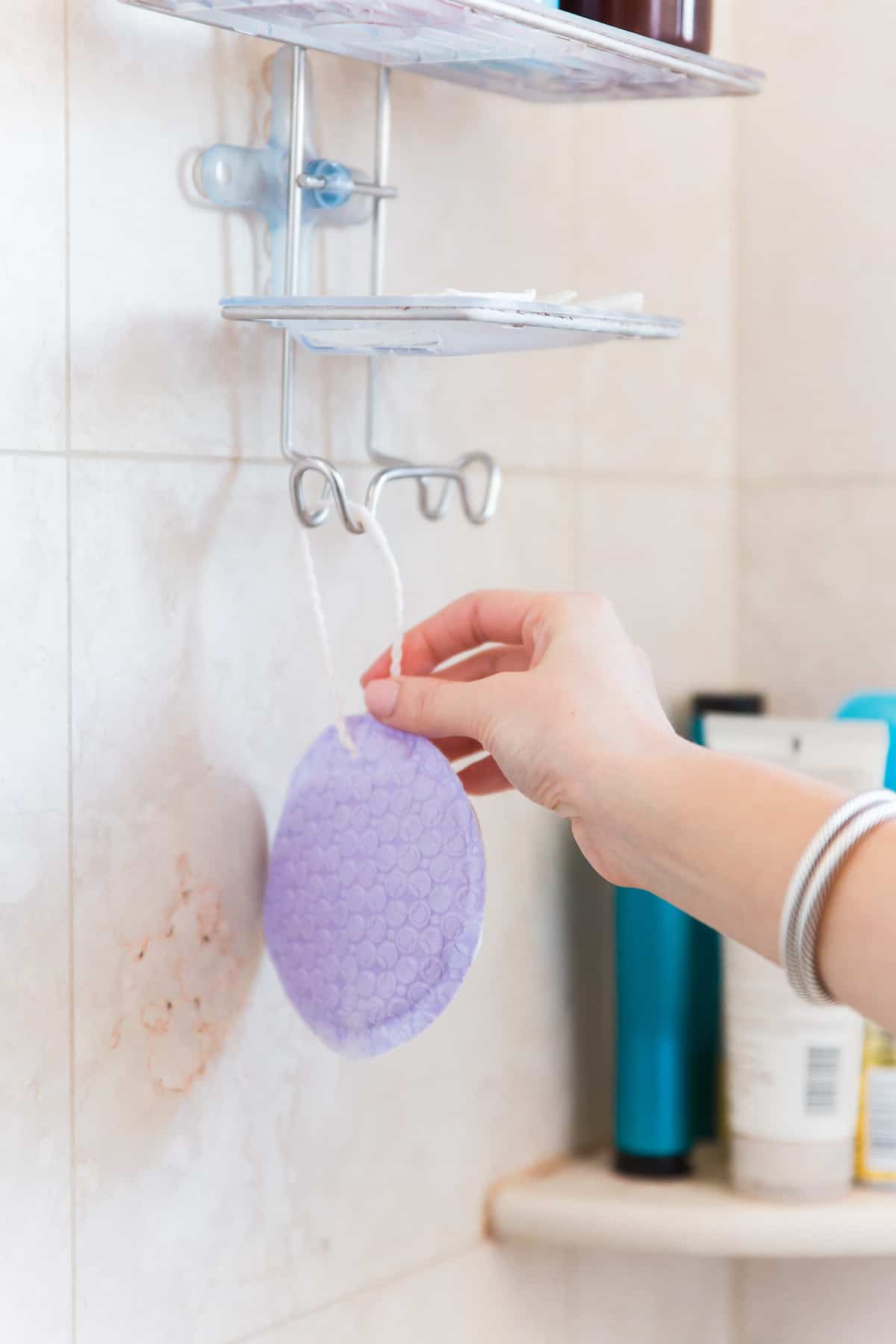 Say Goodbye To Your Loofa!
Besides making the shower experience easier and cleansing better than regular soap, DUO Body Cleansers are much more sanitary than a loofa or sponge. Think about it. How long have you been using your puff? It makes me cringe just wondering how much bacteria was trapped in the one I had for over a year. YIKES.
By using a product that's disposable like a DUO Body Cleanser, you're always ensuring a fresh application of soap to your skin.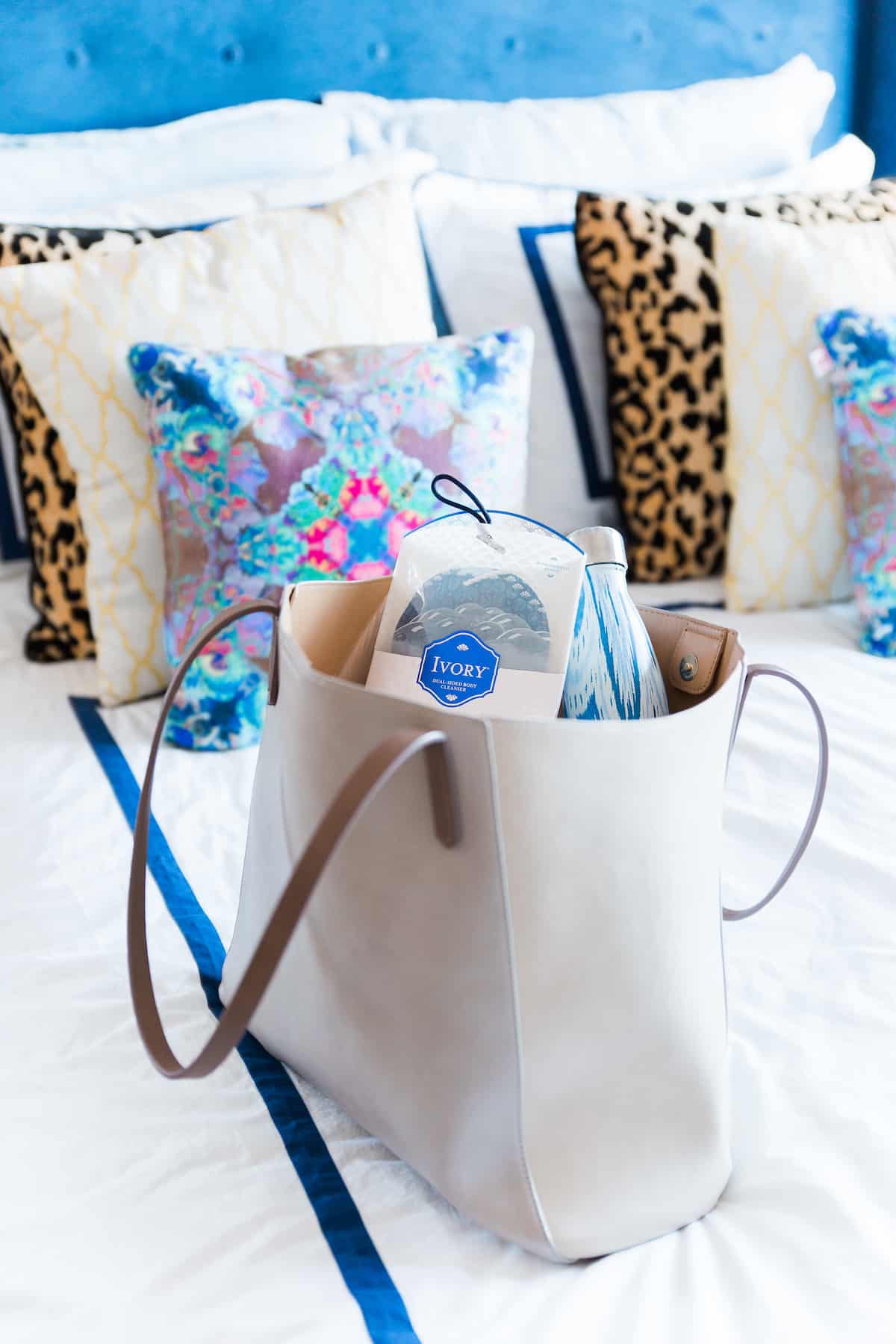 Ivory DUO Body Cleanser | Tote Bag | Water Bottle
Here's Why It's Perfect For The Gym Or Traveling.
Another aspect I love is the compact packaging! Now that I've been hitting the gym, I love tucking one of these into my bag to use when I shower after my workouts. There's nothing worse than lugging around a heavy bottle of body wash, so it's a perfect solution if you're on the go. It's also a great option for traveling, especially if you don't want to check a large container in your bag.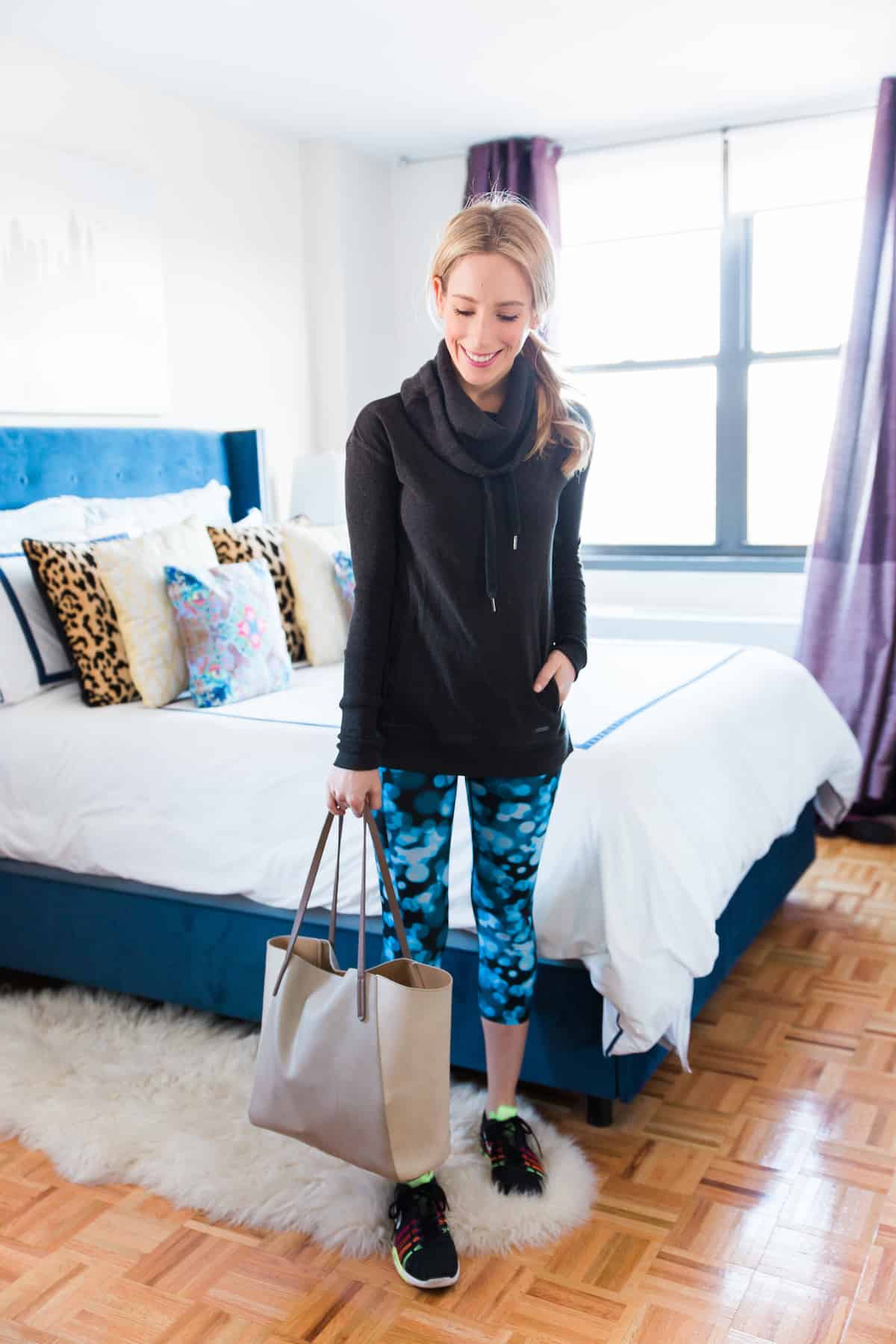 Sweaty Betty Sweatshirt c/o | Sweaty Betty x ModelFit Leggings c/o | Nike Sneakers | Tote Bag
How Long Does It Last?
It all depends on how often you use it, however you can expect your DUO to last for at least 30 showers. My first one lasted about six weeks!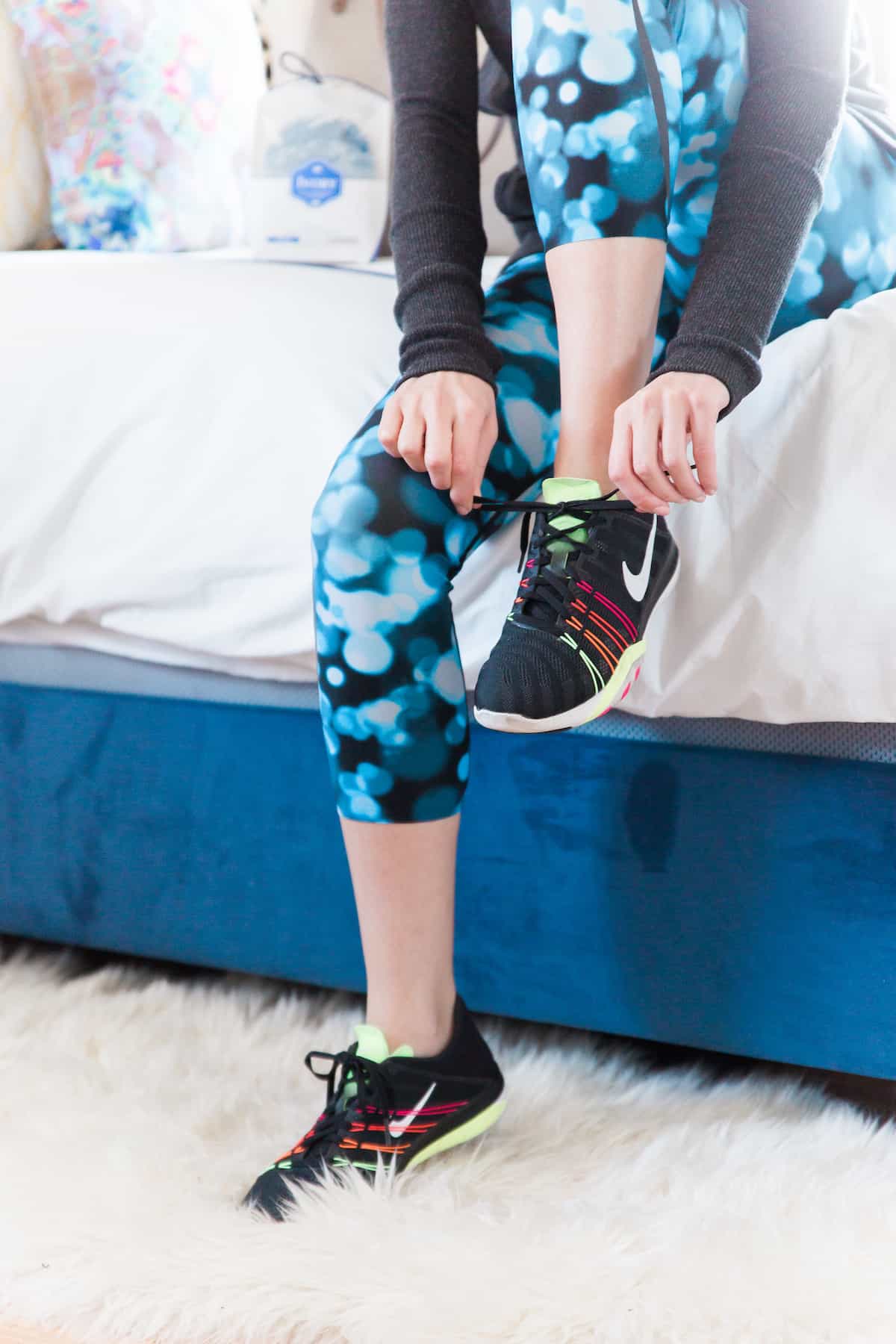 Sweaty Betty x ModelFit Leggings c/o  | Nike Sneakers
How Much Does It Cost?
DUO Body Cleansers are available in Olay, Old Spice and Ivory and can be purchased at drugstores, mass and food retailers and eCommerce sites nationwide for $9.99-$12.99. So they are completely comparable to what you would pay for a loofa and a bottle of body wash or bar of soap! More info can also be found at CleansingDuos.com.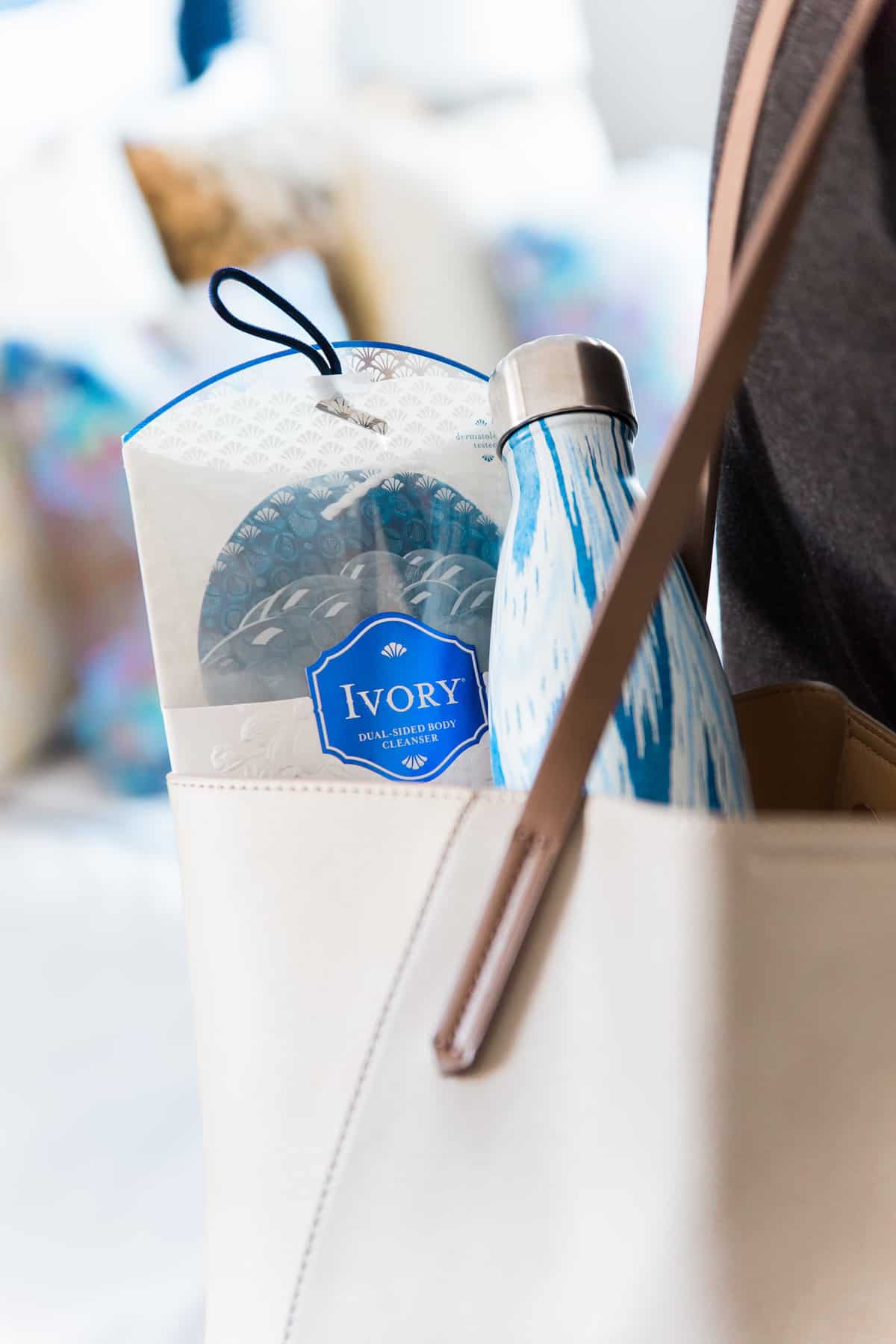 Ivory DUO Body Cleanser | Water Bottle
Photography by Caitee Smith
Like I said at the beginning of the post, a product has to be really special for me to take notice. I just love how easy these are to use! All the multifunctional aspects like the exfoliating side, plus the compact and light packaging (perfect for travel!) make this one a win for me. It's also kinda fun to watch the inner soap core get smaller after every shower. Maybe it's the kid in me, but I like to think of it as encouragement to get really clean 😛
Shop The Post!


Have any of you tried a DUO Body Cleanser yet? Would love to hear your thoughts in the comments!
Big thank you to P&G for sponsoring this post!
[thefeedproducts style='four']
- Katie