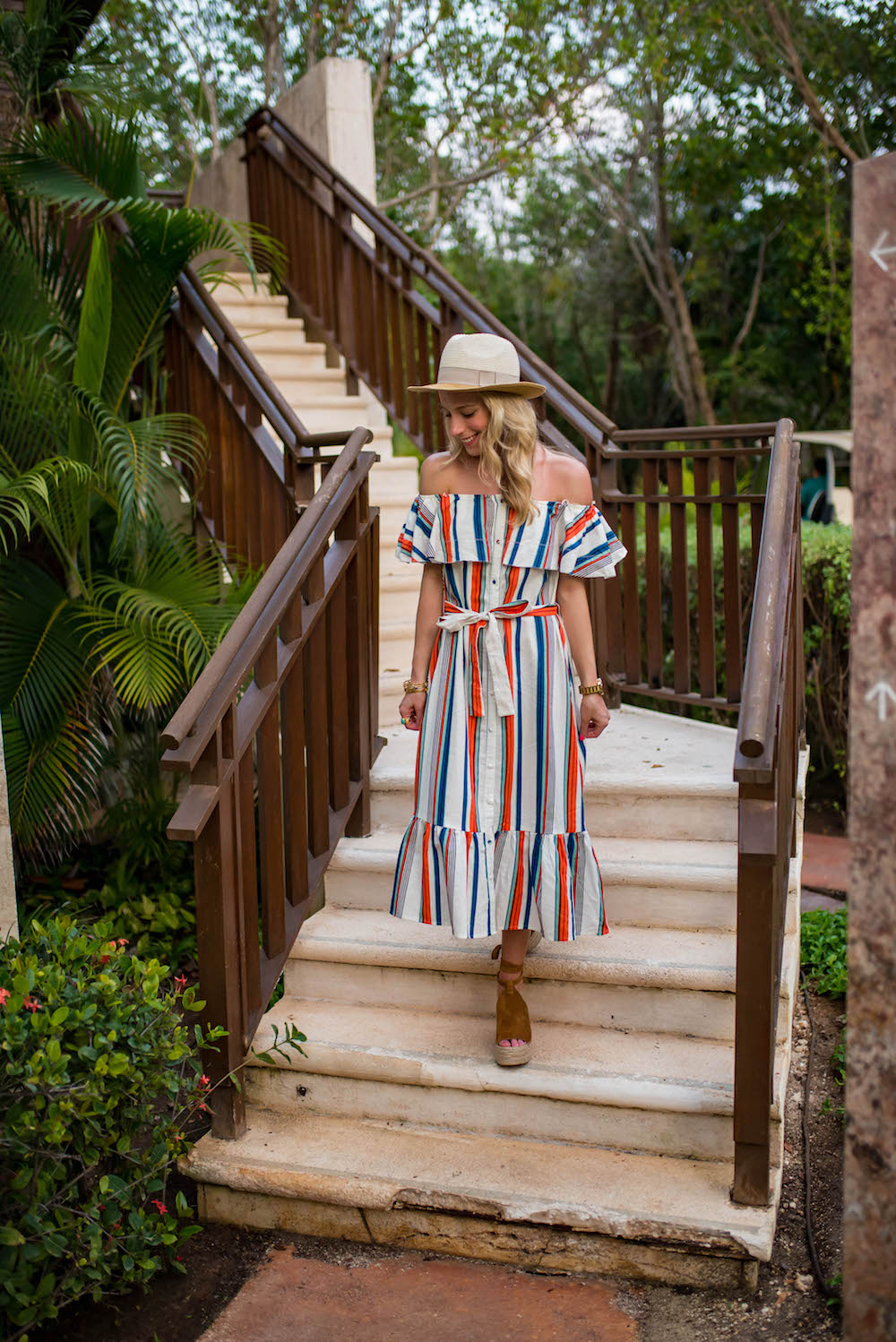 Stripe Off The Shoulder Dress | Similar Panama Hat | Espadrilles
I knew after my trip to Cancun that I wanted to come back and explore more of Mexico. The people, the food, the beaches and jungle– I really loved it all and just felt that Mexico had a unique and uplifting energy. My wish ended up being granted way sooner than I expected because last week I found myself in Playa del Carmen at the Fairmont Mayakoba.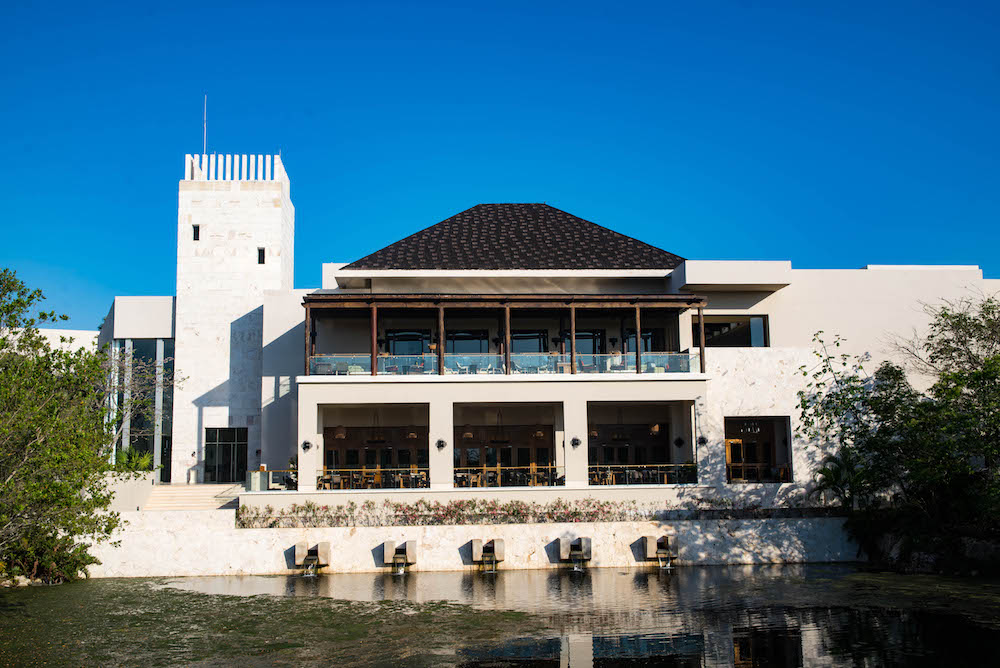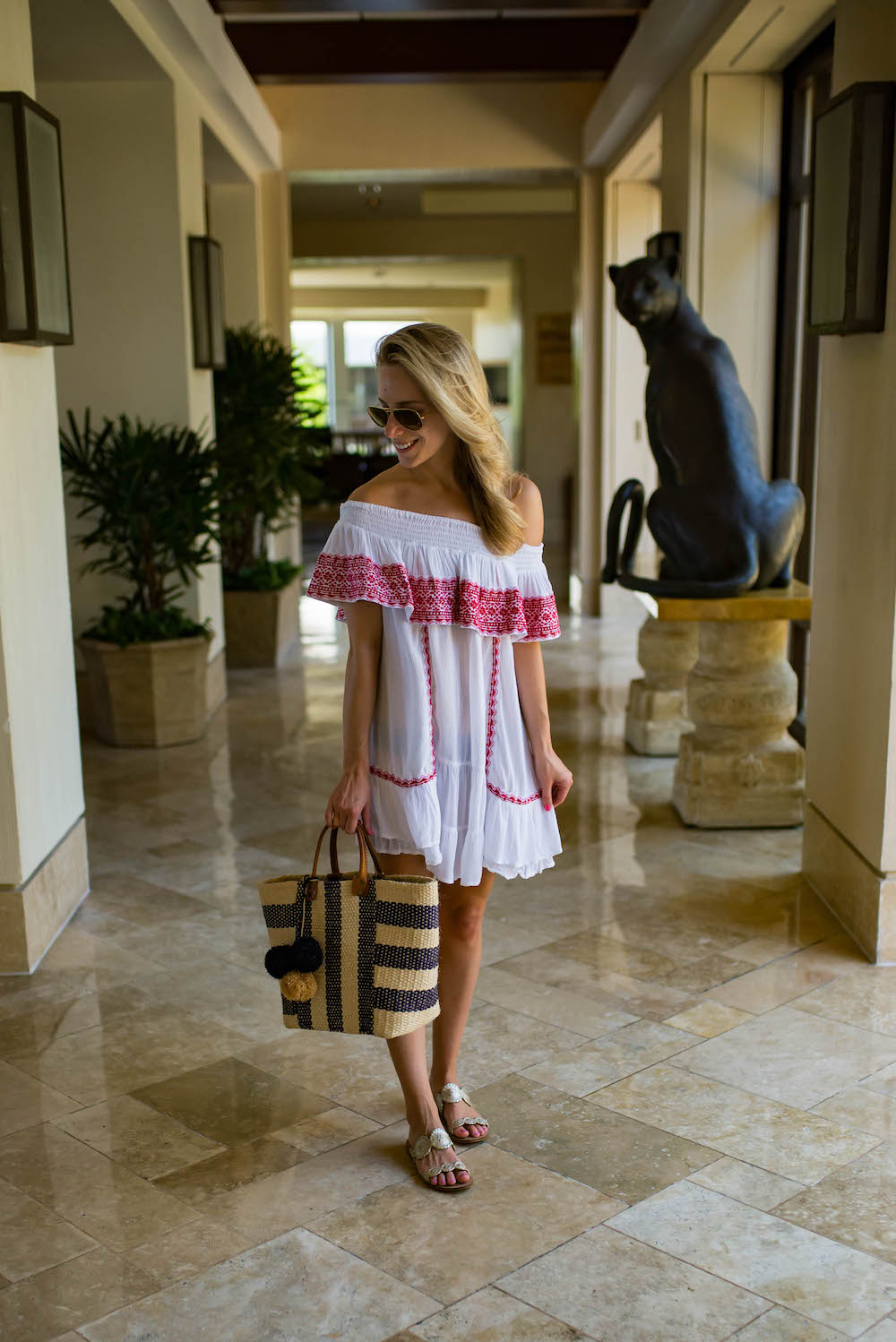 Off The Shoulder Coverup Dress | Beach Tote | Jack Rogers Sandals
Myself along with a few other bloggers and travel writers were invited for a three night stay to experience the resort and learn all about Fairmont Mayakoba's Melipona Bee Sustainability program. Beees say what?? I was a little scared at first, but my fears were quickly relieved when I found out these little guys were stingless. Stingless bees exist??? Apparently they do and can be found in Mexico!
But before I get ahead of myself, first let me tell you all about the Fairmont Mayakoba.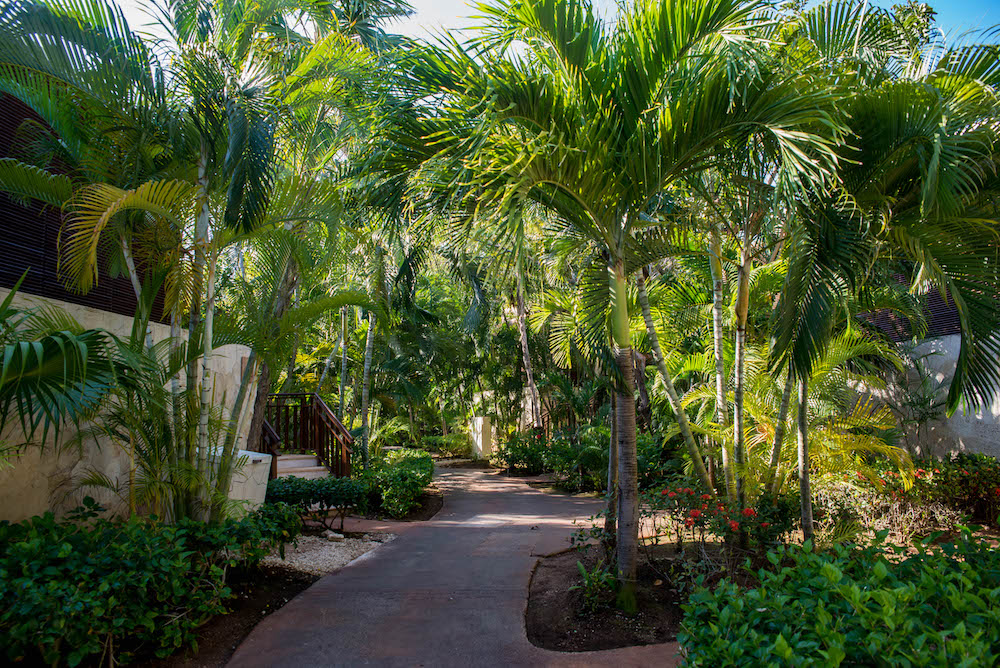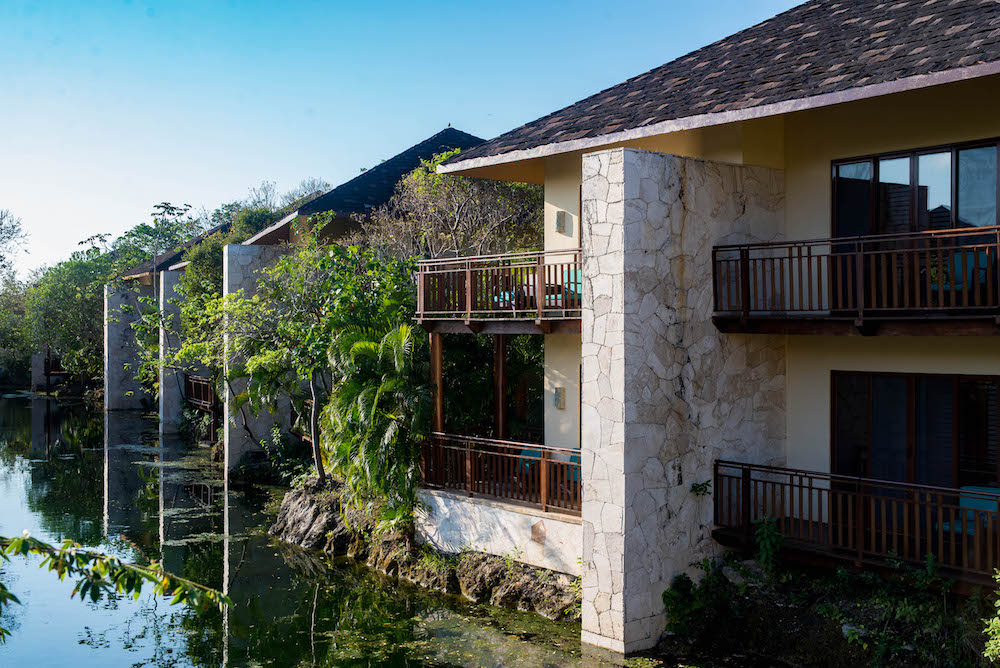 The resort isn't too far from where I stayed in Cancun. I would say it's about halfway between there and Tulum, so it's kind of the perfect location if you're taking a trip to the Yucatan peninsula. In my opinion Fairmont Mayakoba has the best of the both worlds because its located within a tropical forest, but also right on the beach. Though the resort has over 400 rooms, it felt far from crowded because the property itself is so spread out. To get to and from different areas guests could ride a shuttle that runs ever few minutes or hop on a complimentary bike. There were also a number of nature trails for jogging and bike riding– if I'd had more time I totally would have checked them out. Next visit I guess?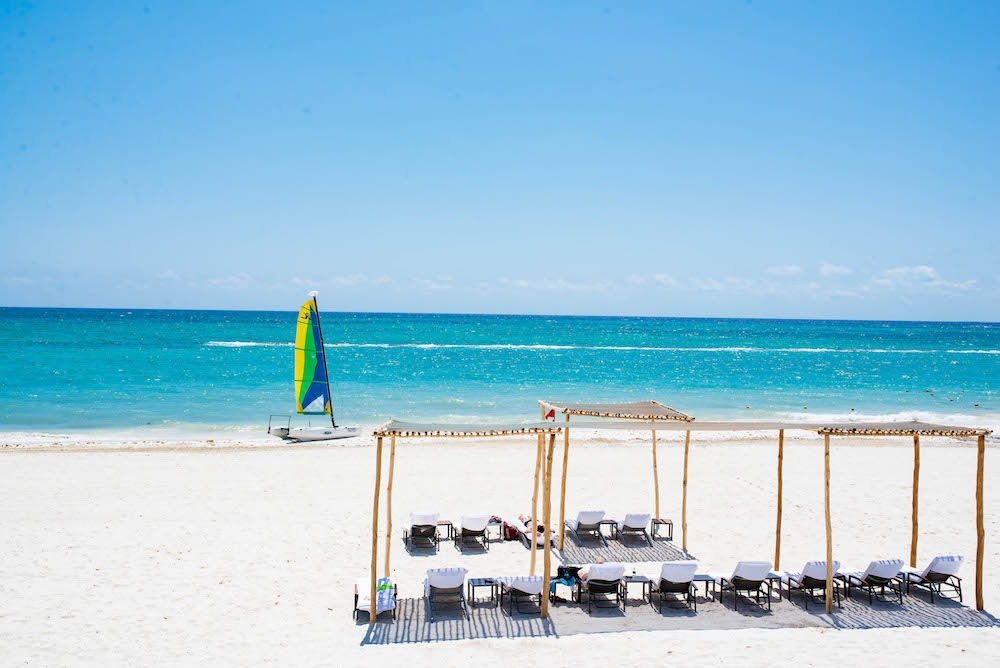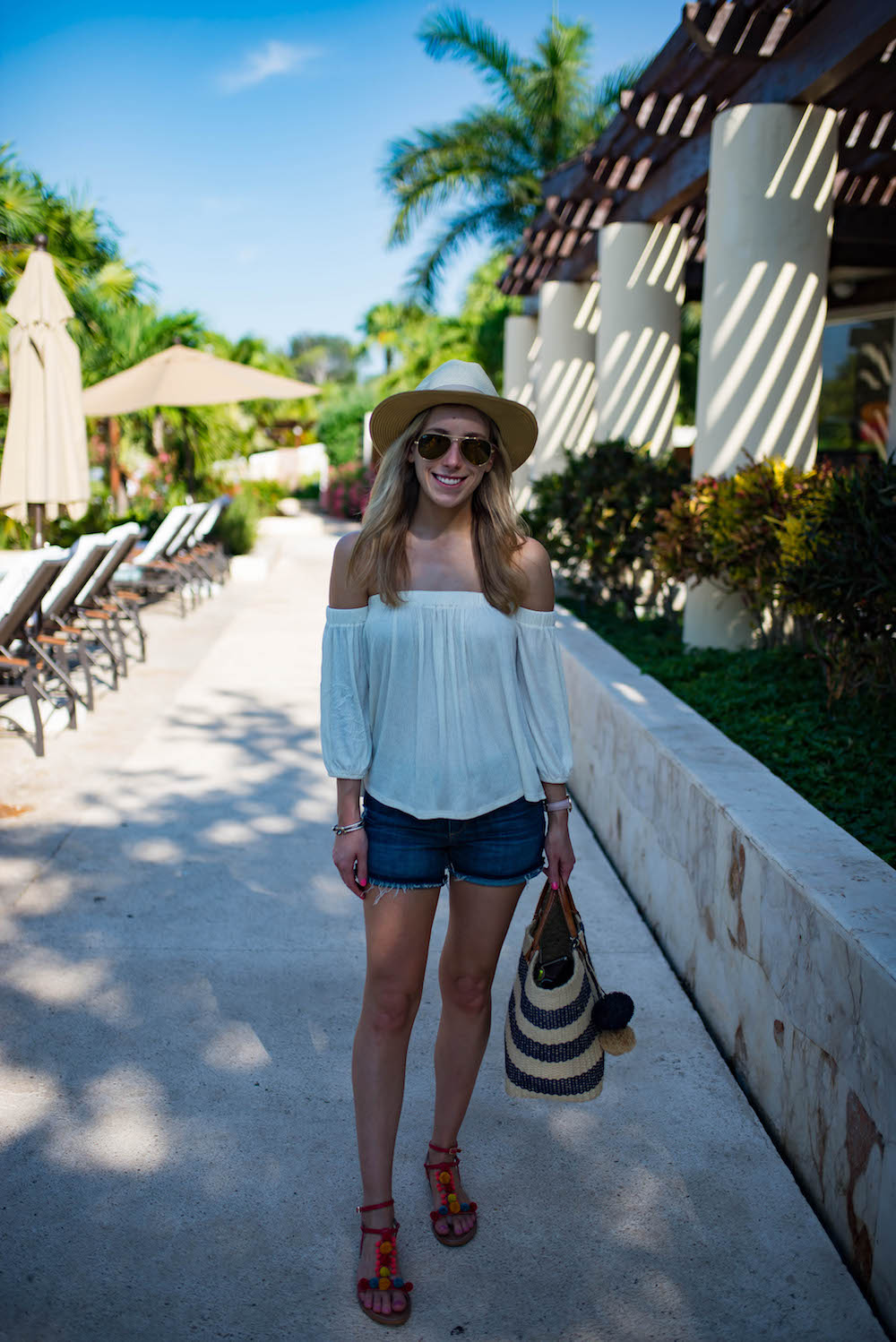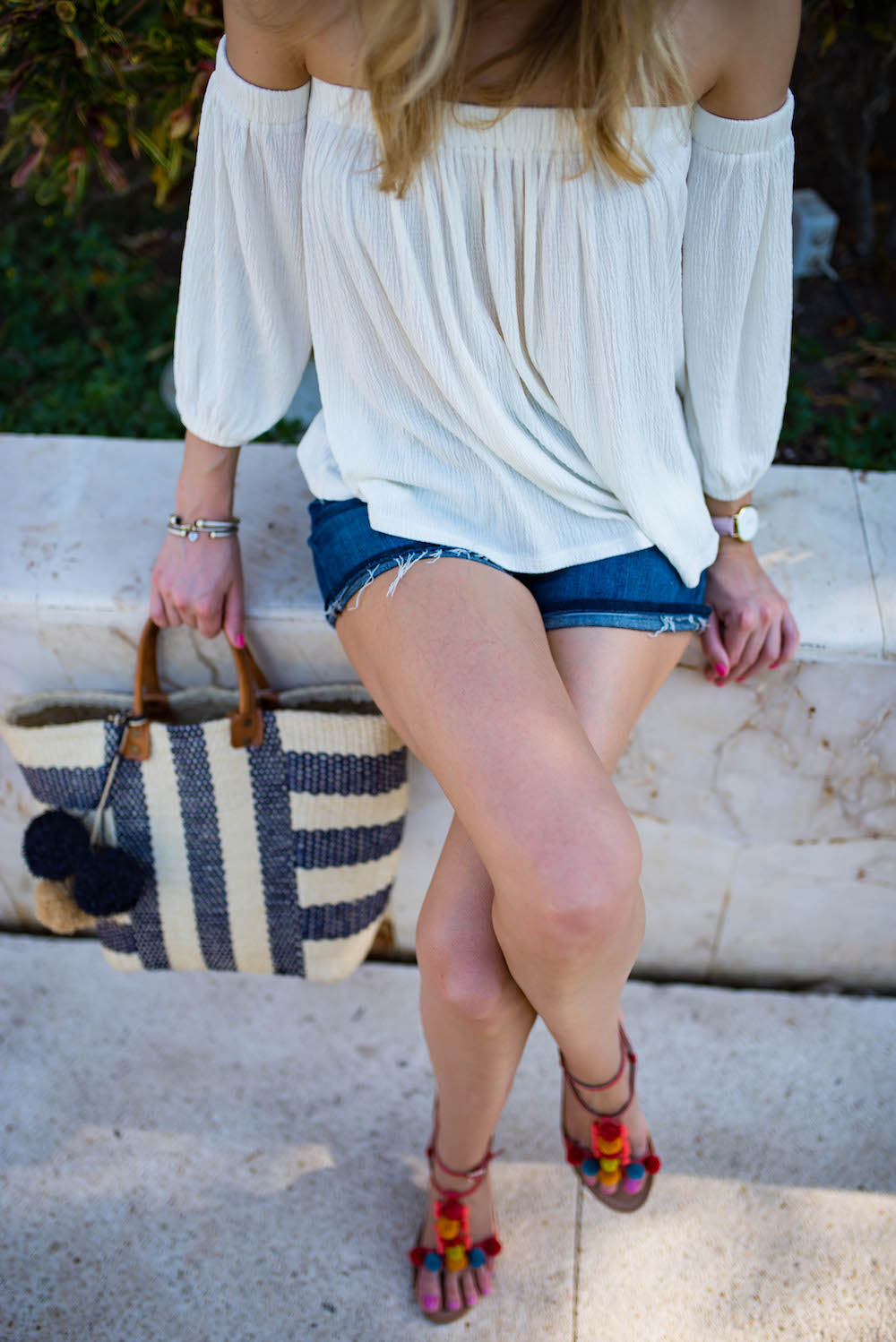 Off The Shoulder Top | Beach Tote | Boden Pom Pom Sandals c/o | Similar Panama Hat | David Yurman Bracelets | Watch
I stayed in a beautiful Signature Casita Room, which was basically a private cabana. I had a view of the water canals that run throughout the property along with my own entrance and spa-like bathroom. While there is the option of staying in a traditional room in the hotel, Fairmont Mayakoba also has a number of private casitas throughout the resort– some in the jungle and some on the beach. I kept thinking how perfect it would be to come here for a honeymoon because you definitely get that feeling of privacy.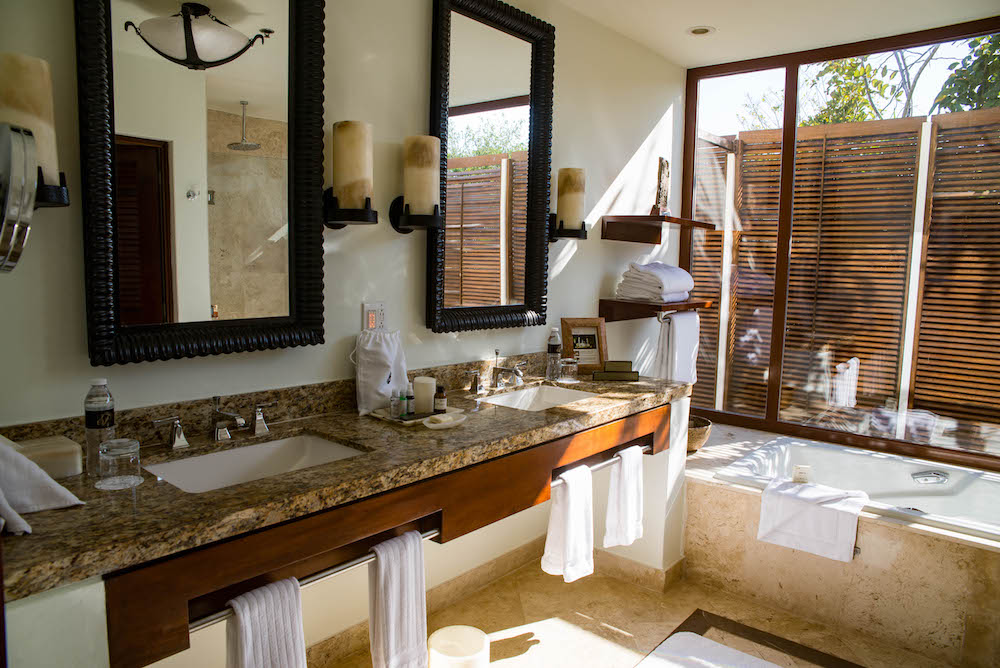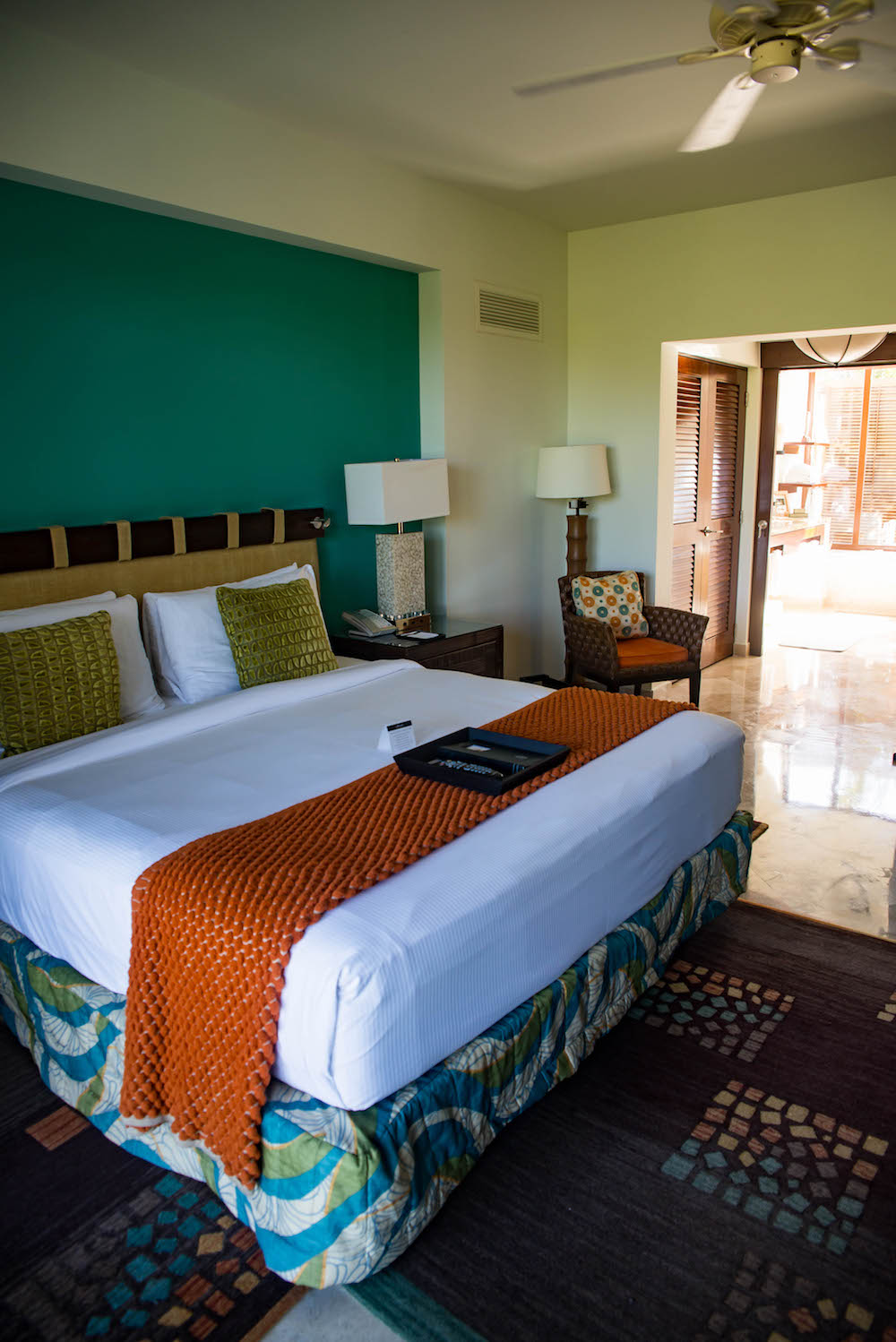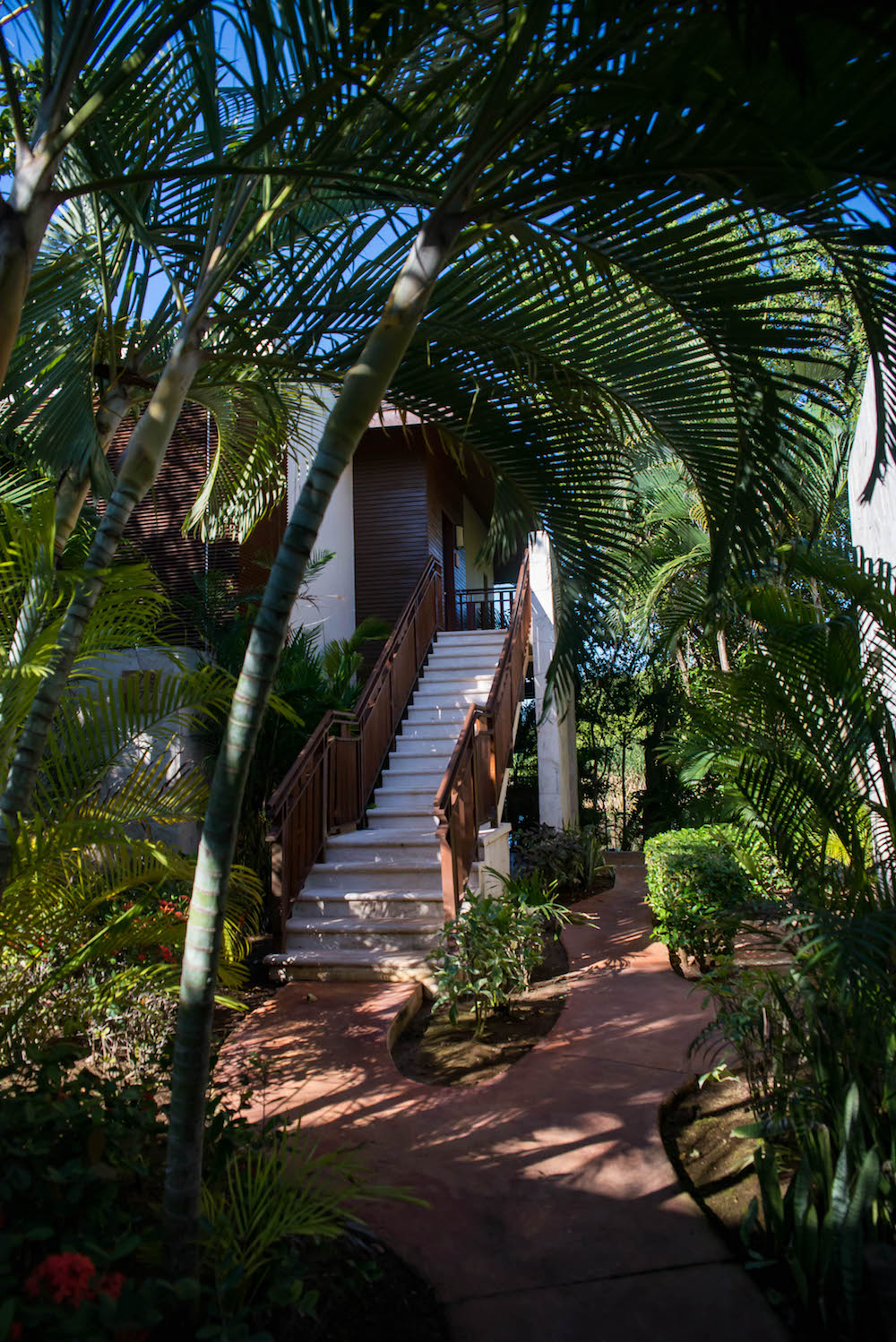 We ate like queens and had a chance to dine at all four of the resort's Richard Sandoval restaurants. I loved the curated menus that featured various fusions between Mexican, Asian and coastal cuisines. My favorite meals was the dinner we had at El Puerto. I'm normally not a fan of Asian food, but everything we tried was amazing from the black cod to the Thai chicken empanadas.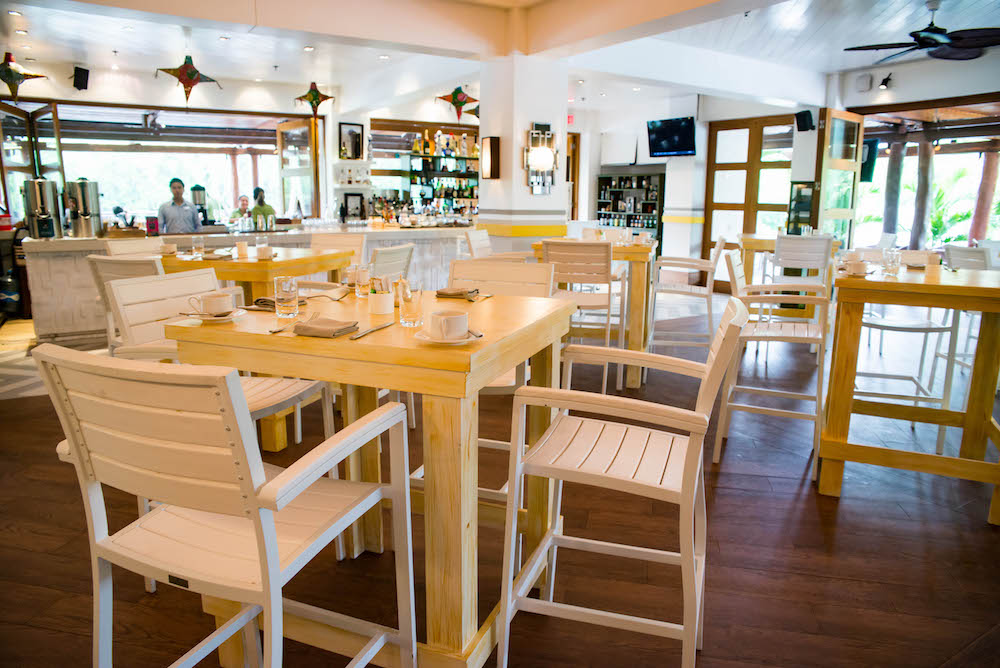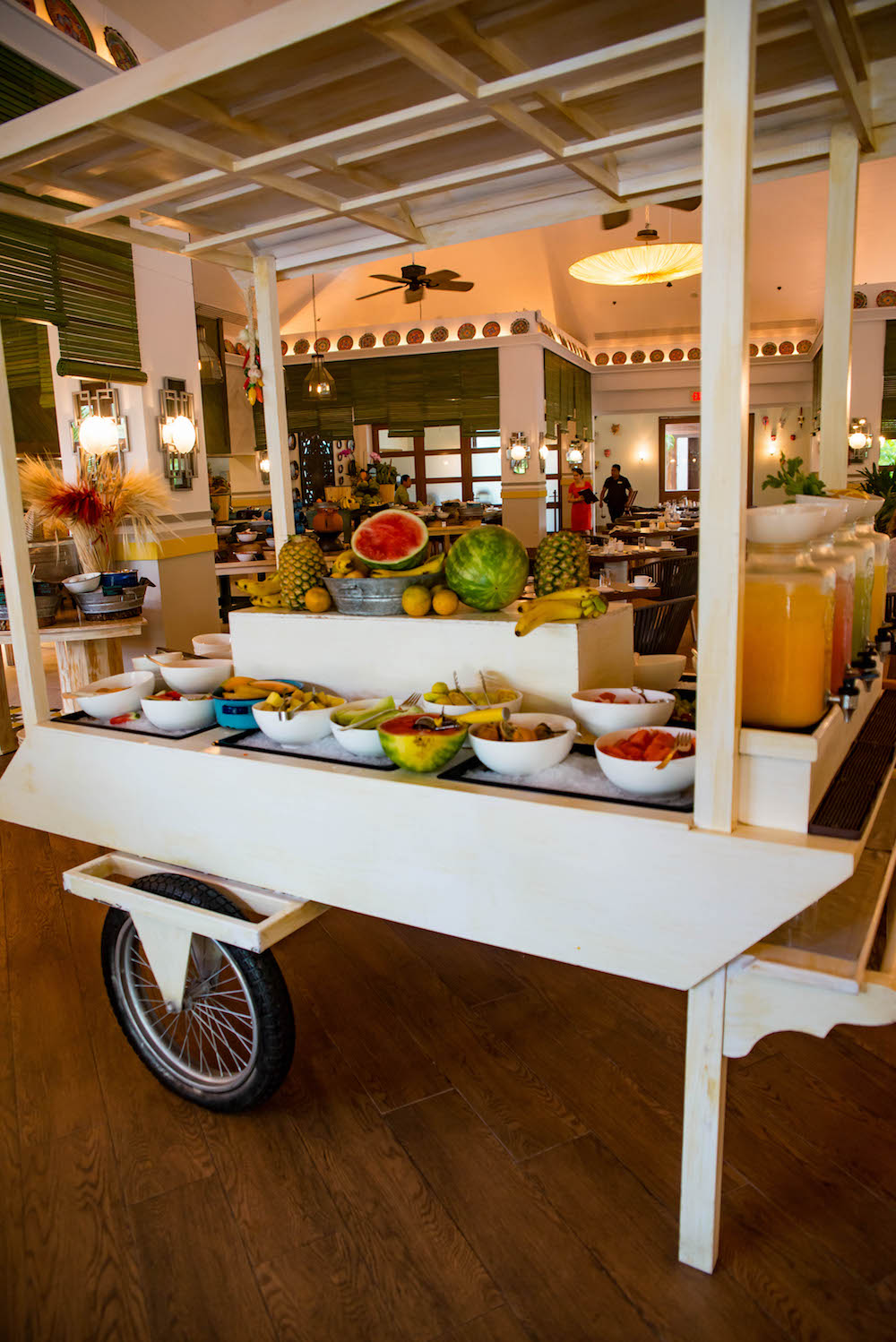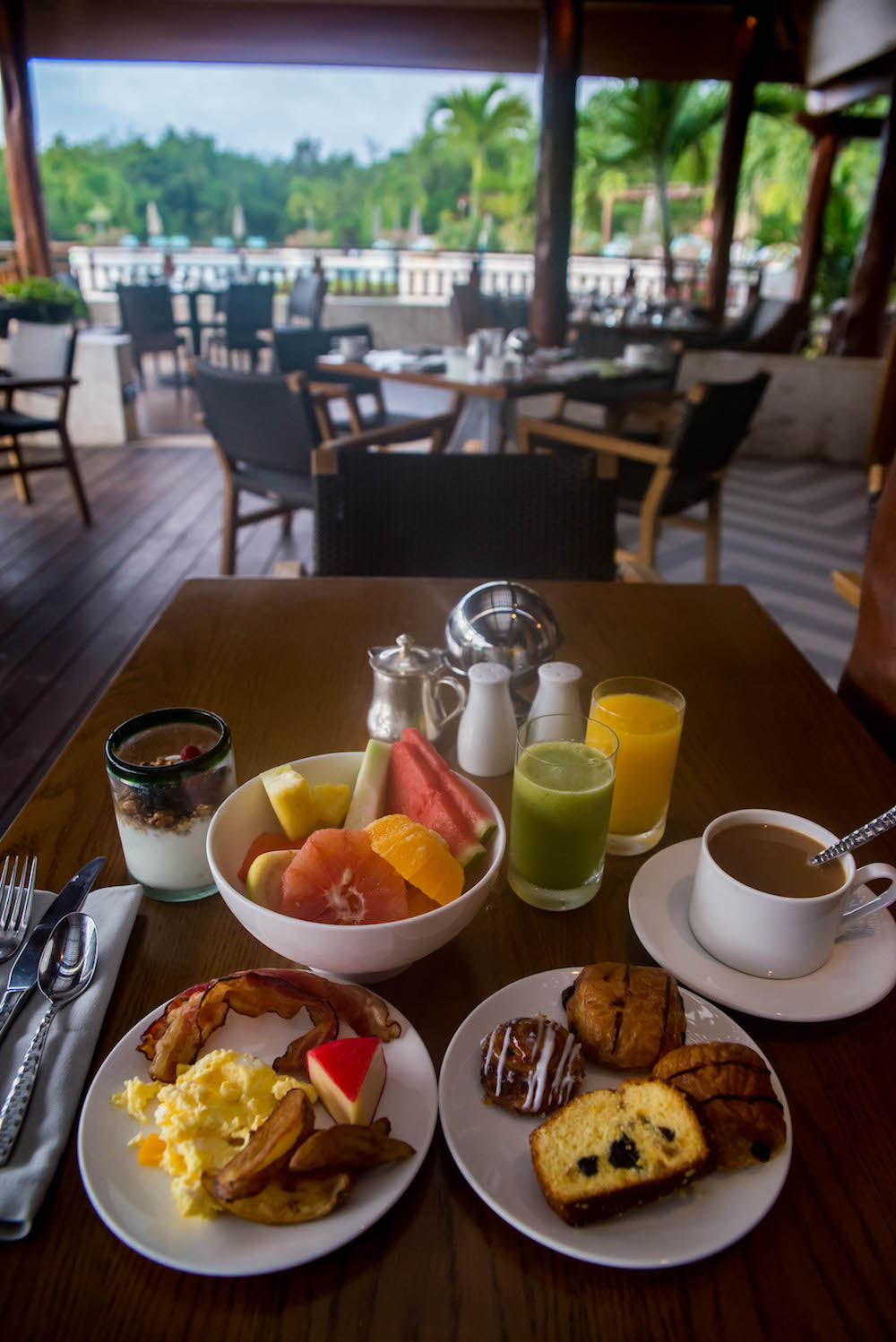 One night we participated in a culinary tasting where we tried the most delicious melipona honey rum-based cocktail that was topped with the most beautiful spun sugar. I also can't forget about the ridiculous refreshing passionfruit margaritas. Those were pretty much all Grace and I drank the entire trip!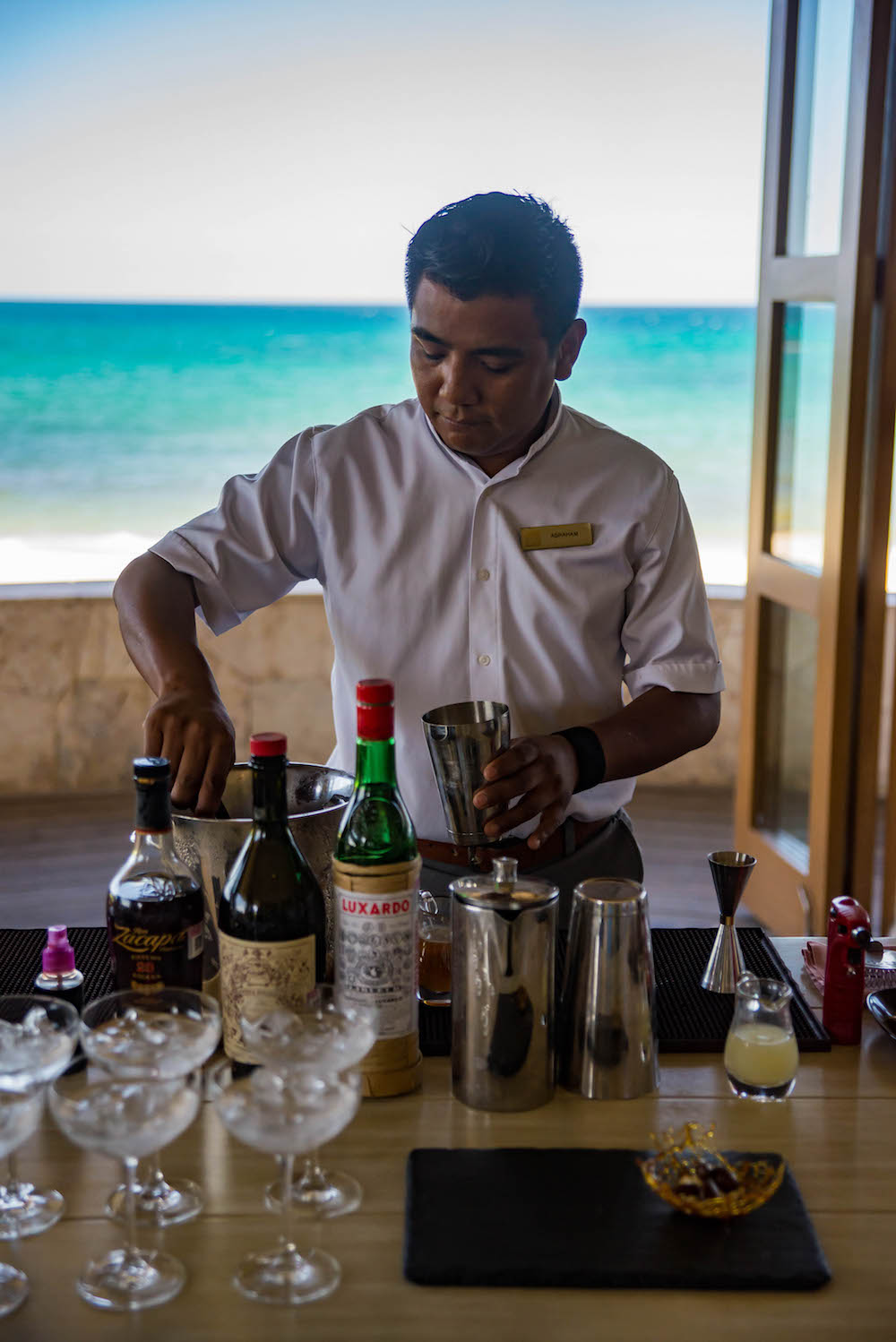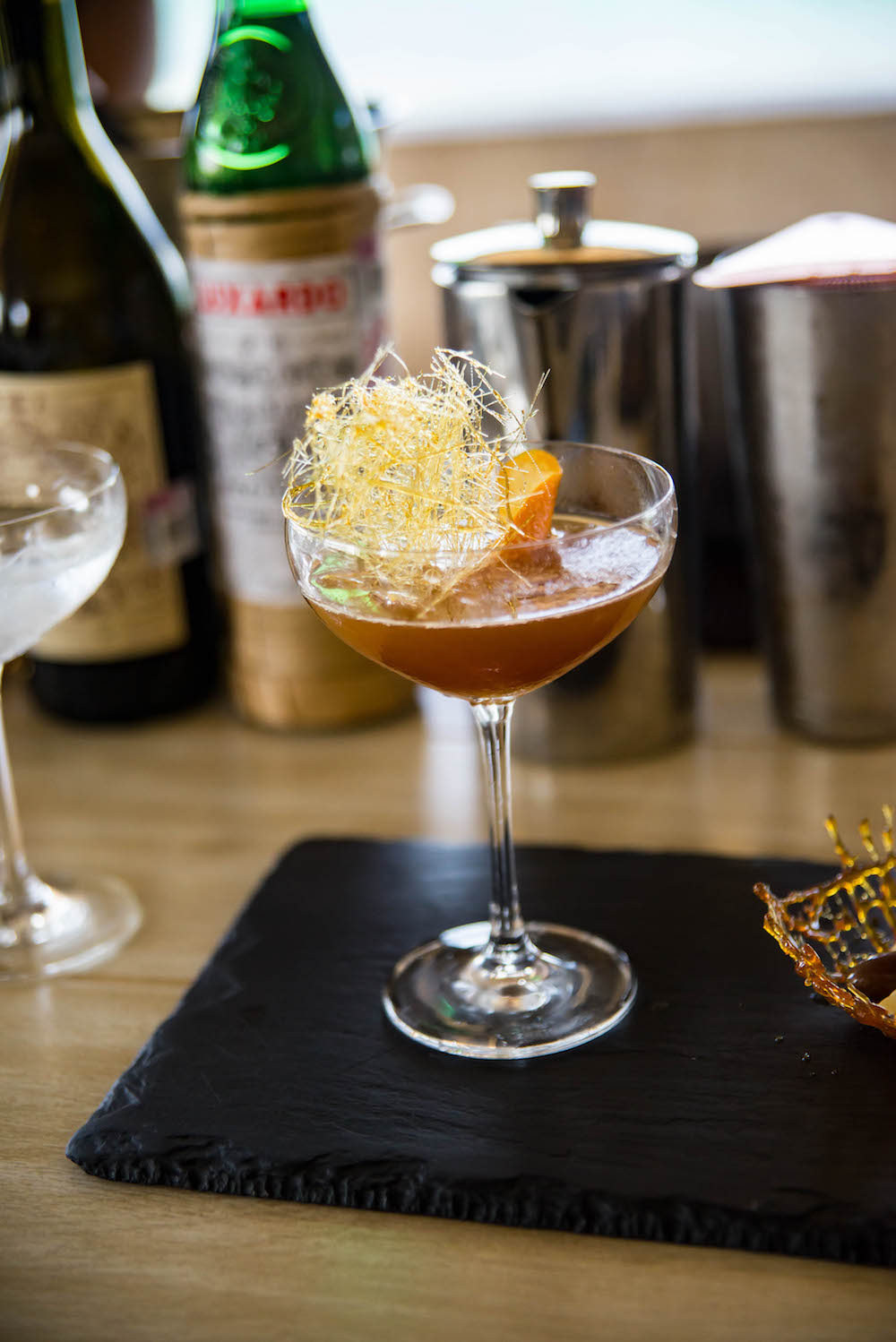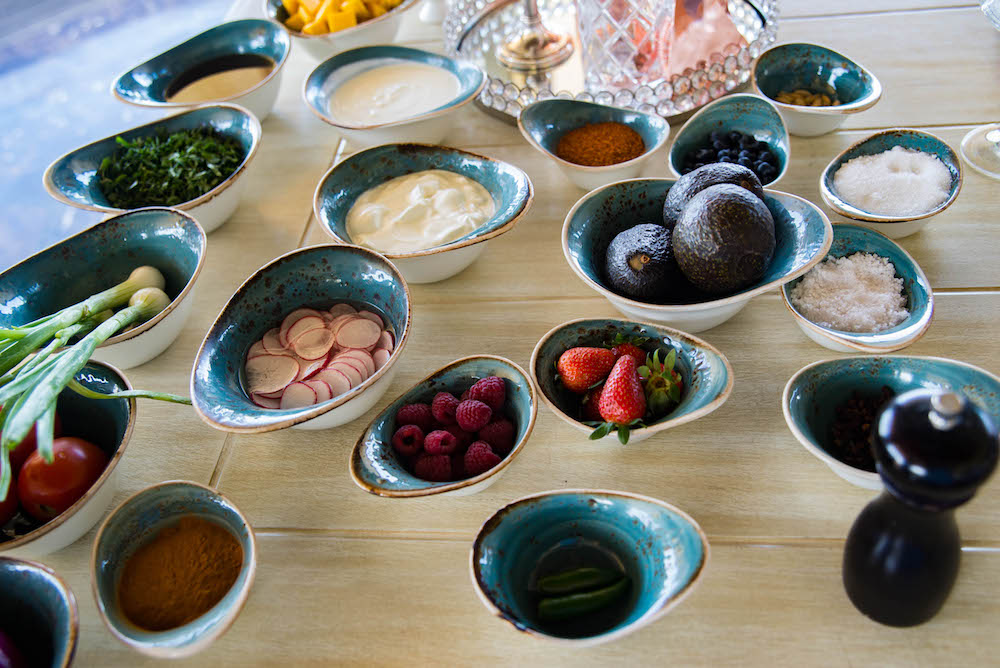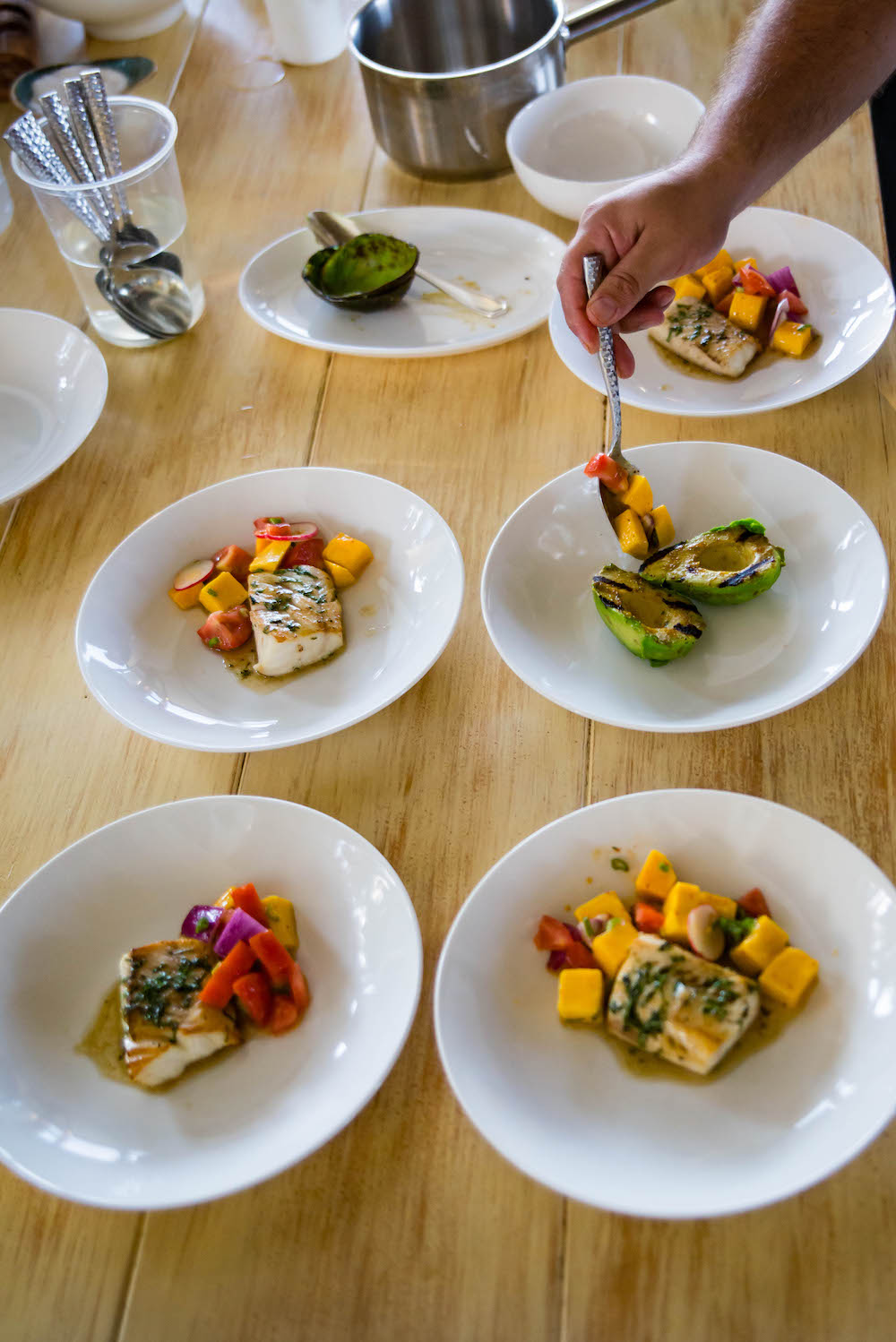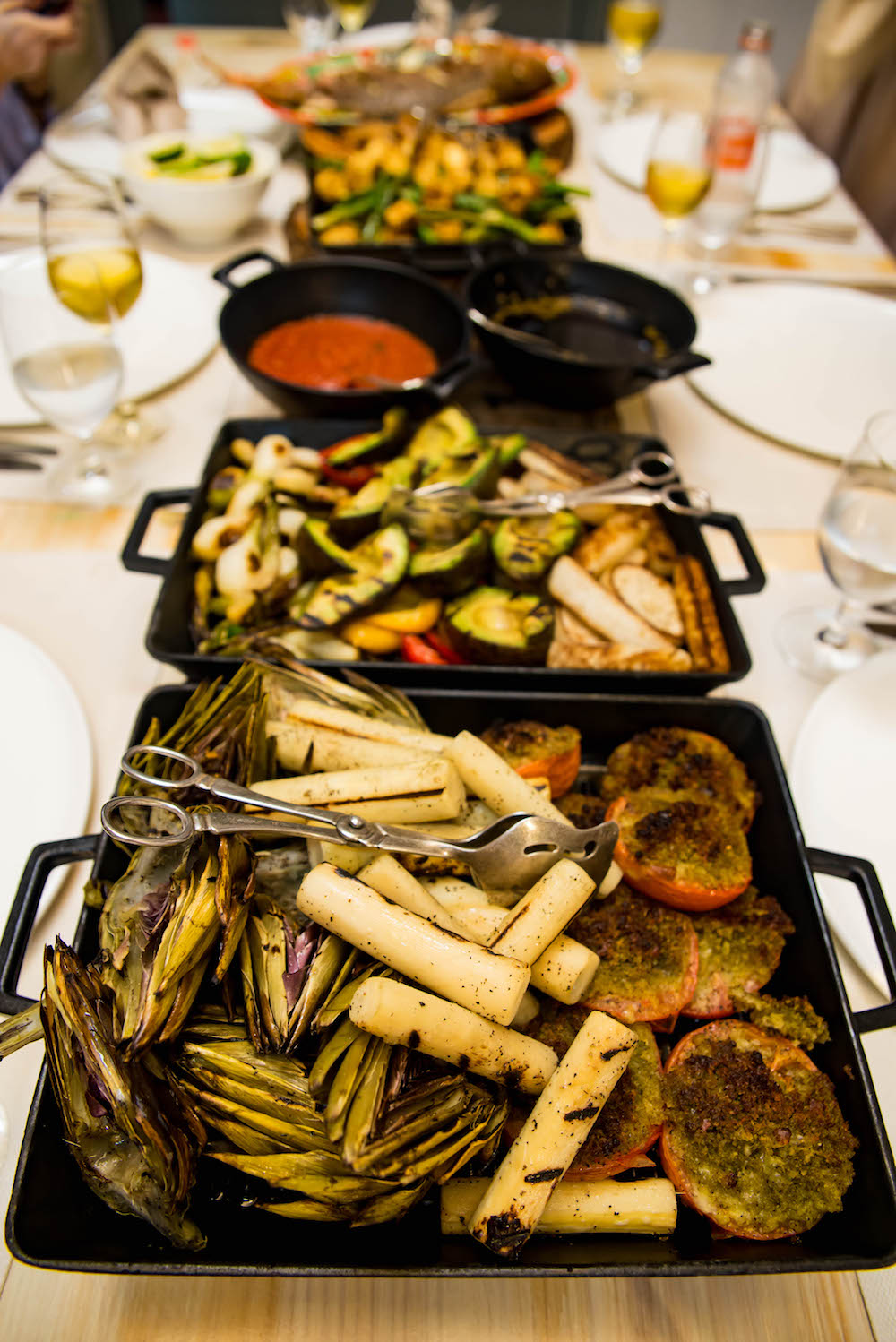 When we weren't participating in activities or excursions, you could find me in my bikini. So Fairmont Mayakoba actually has five pools. Yes, five. I really liked how there was an adult-only pool and also areas for children. My favorite was the beachfront pool for obvious reasons. Can you believe that view?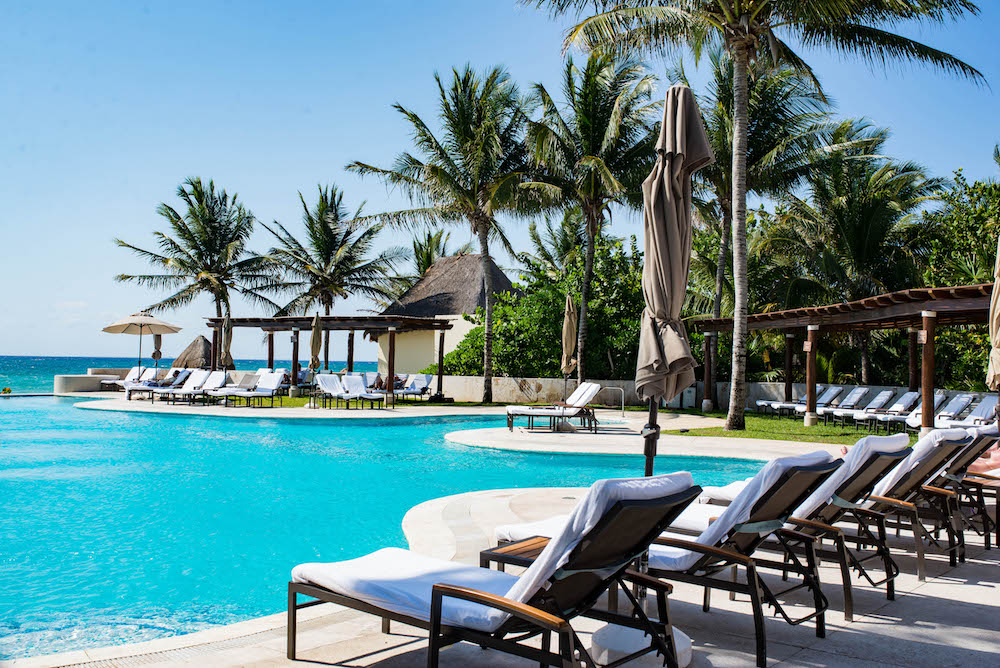 The pampering didn't stop with the food and drinks, we also all had a treatment at the resort's Willow Stream Spa that had a menu of unique treatments and experiences based on local tradition and flora, incorporating Mayan traditions with local herbs, essential oils and extracts. Before our treatments we got to learn about the resort's Melipona Bee Sustainability Program and even see the hives! Fairmont Mayakoba actually cultivates the rare bees, which produce a type of honey known for its medicinal purposes that the resort actually uses within some spa treatments as as an ingredient in their kitchens.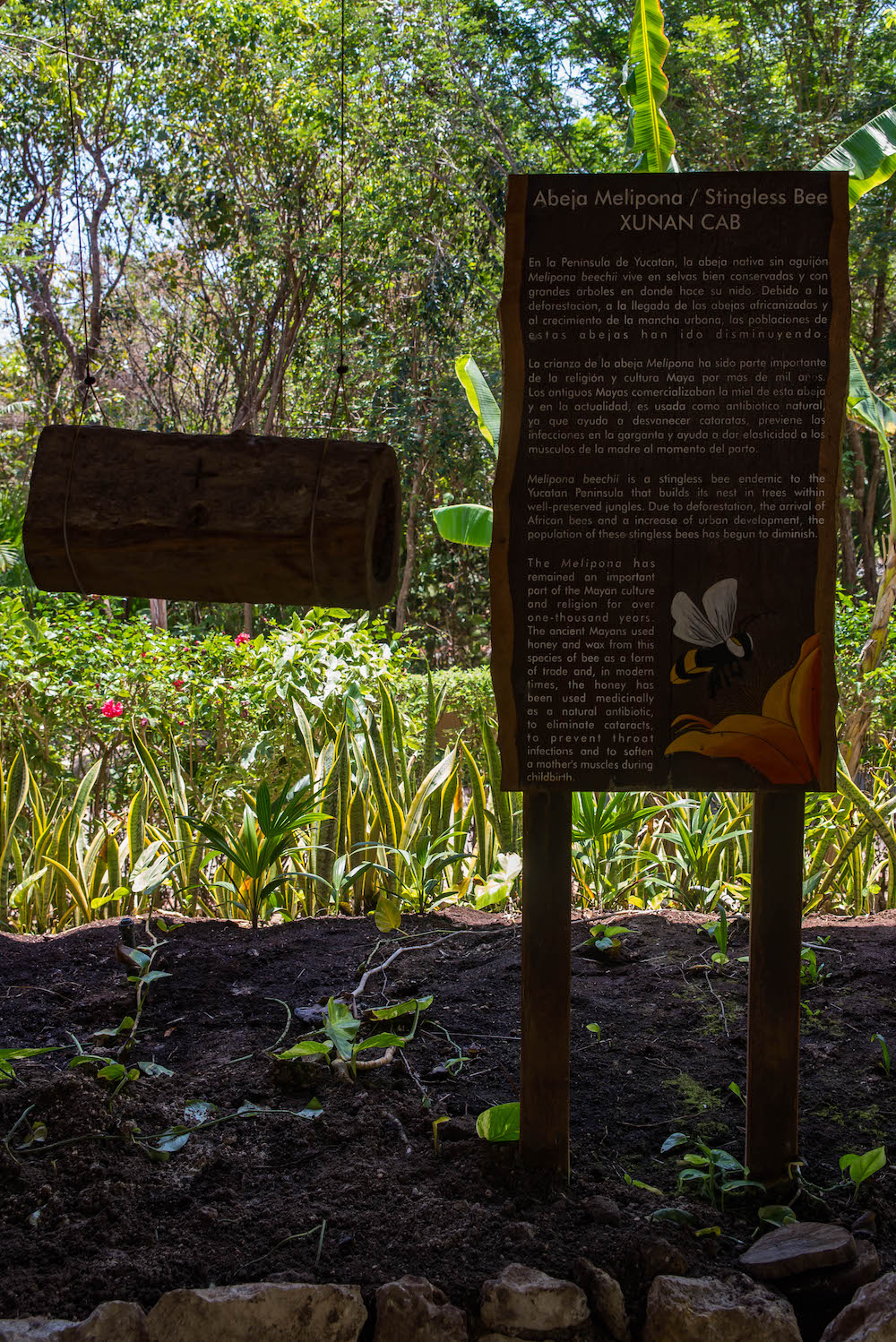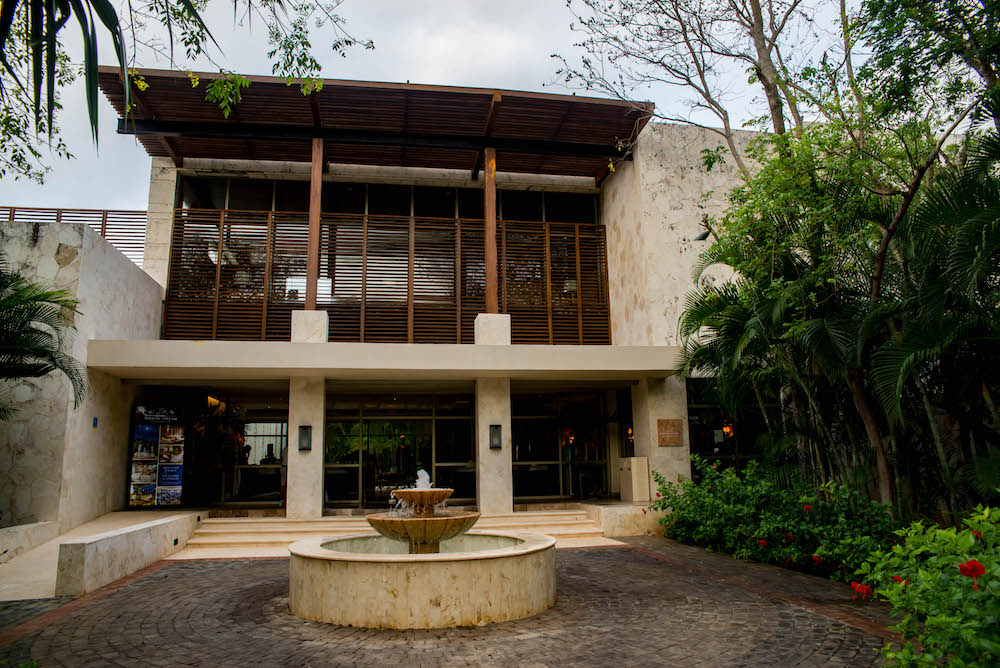 One of the most memorable moments of the trip for me was the excursion we took to the Mayan community of Lagunachabela where we were hosted by a local family for the afternoon. I honestly had no idea what to expect, but as you can see from the pictures it was as traditional as you could get.  I liked how it was a very realistic cultural immersion and just not some sugar-coated excursion that resorts will set up for tourists.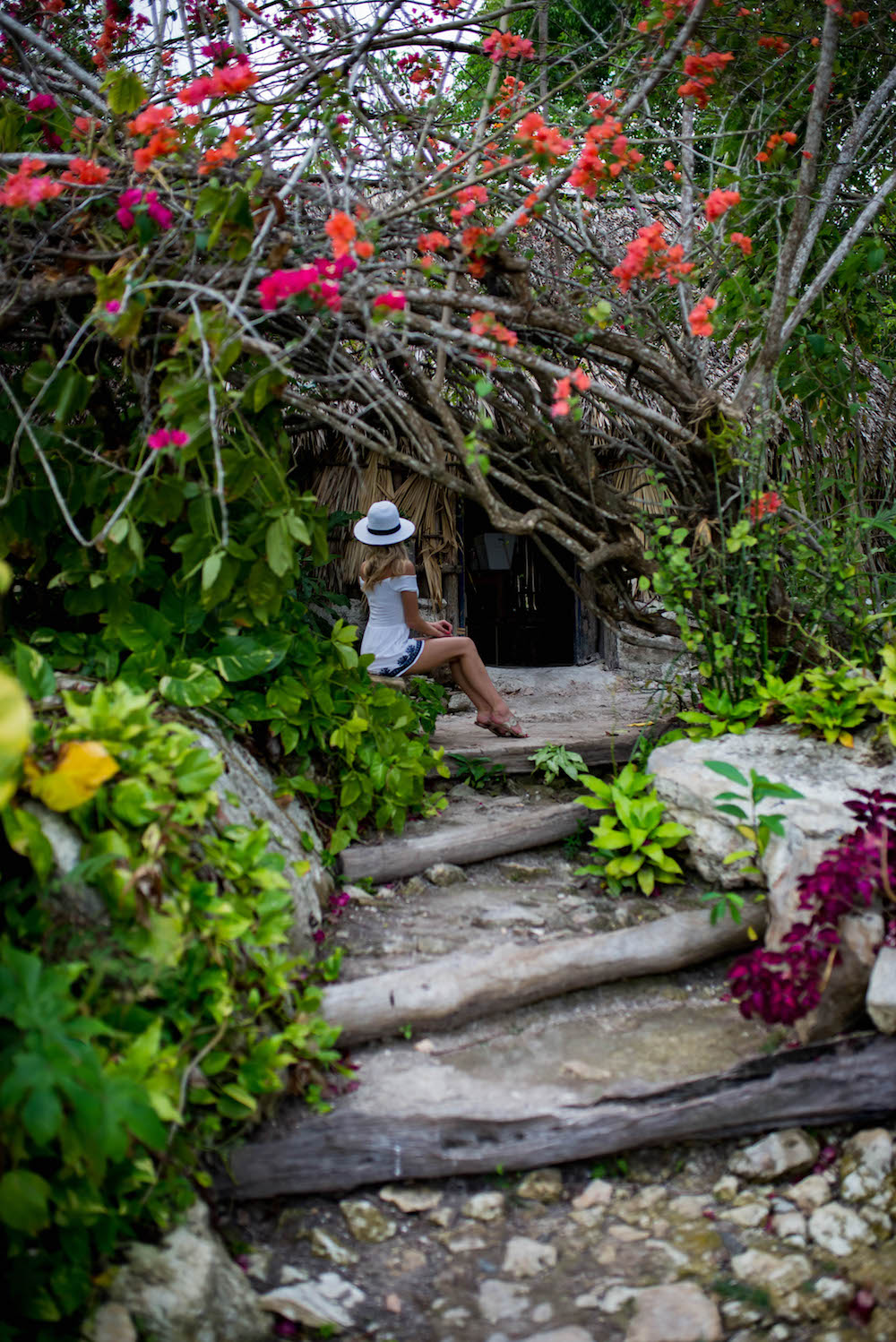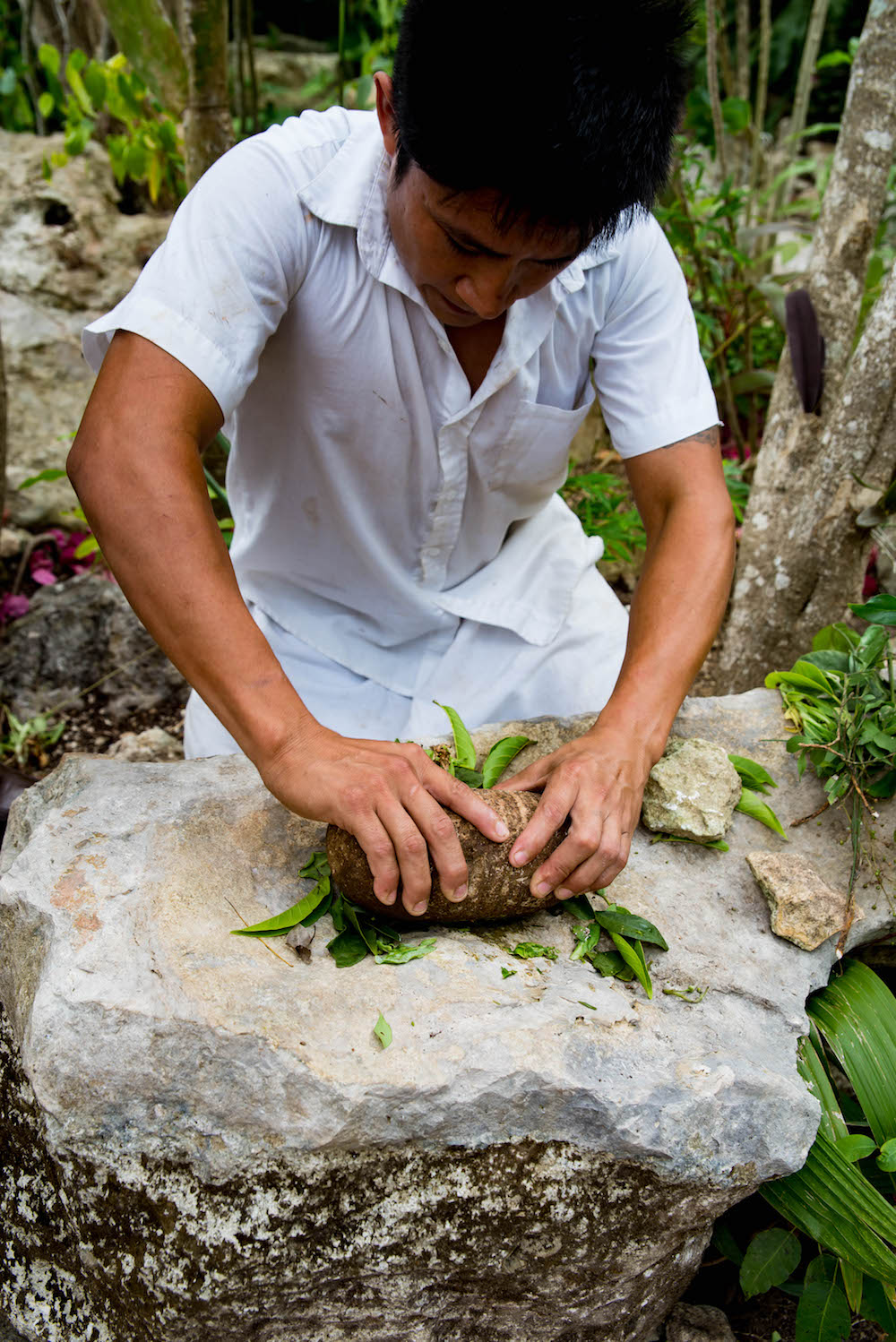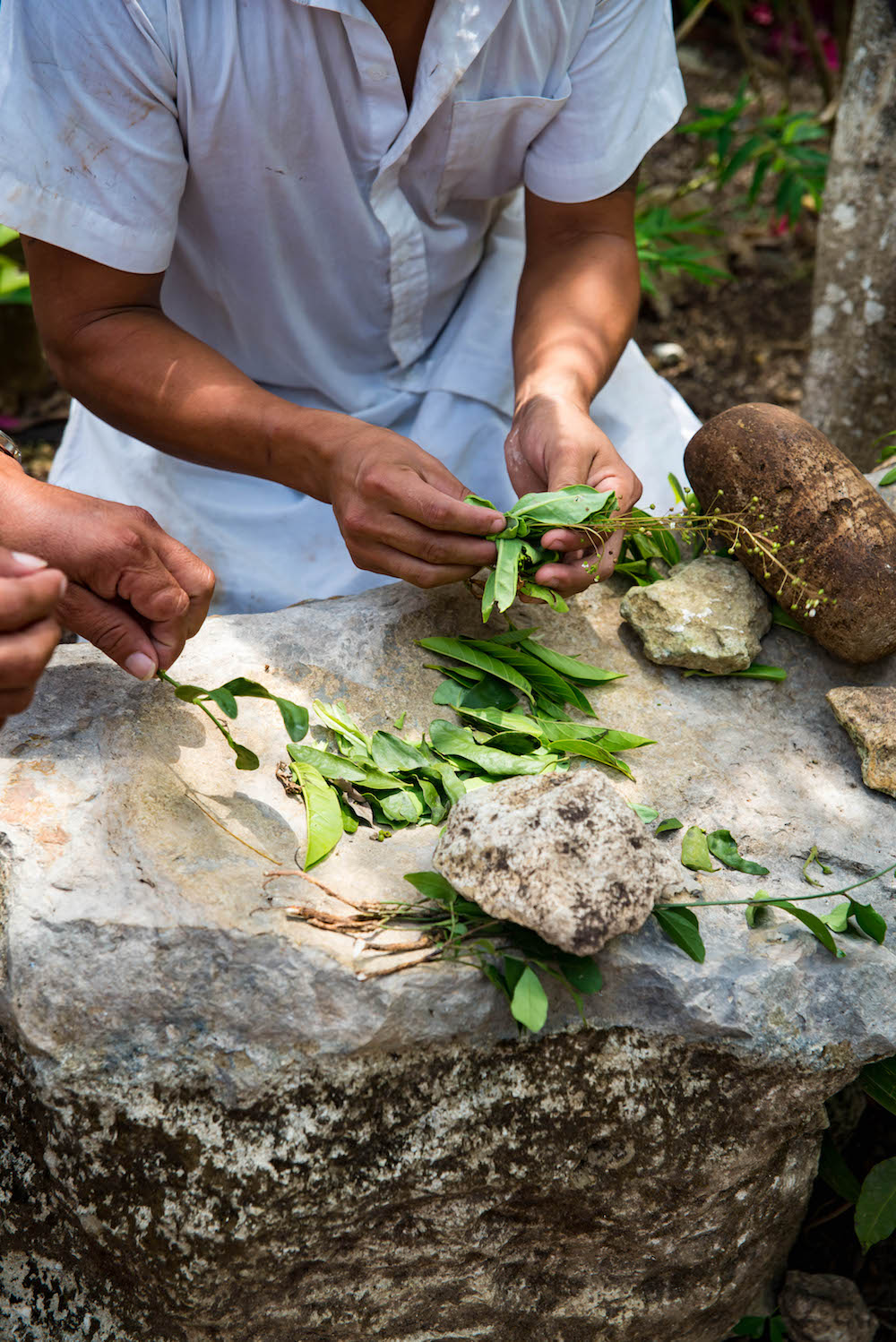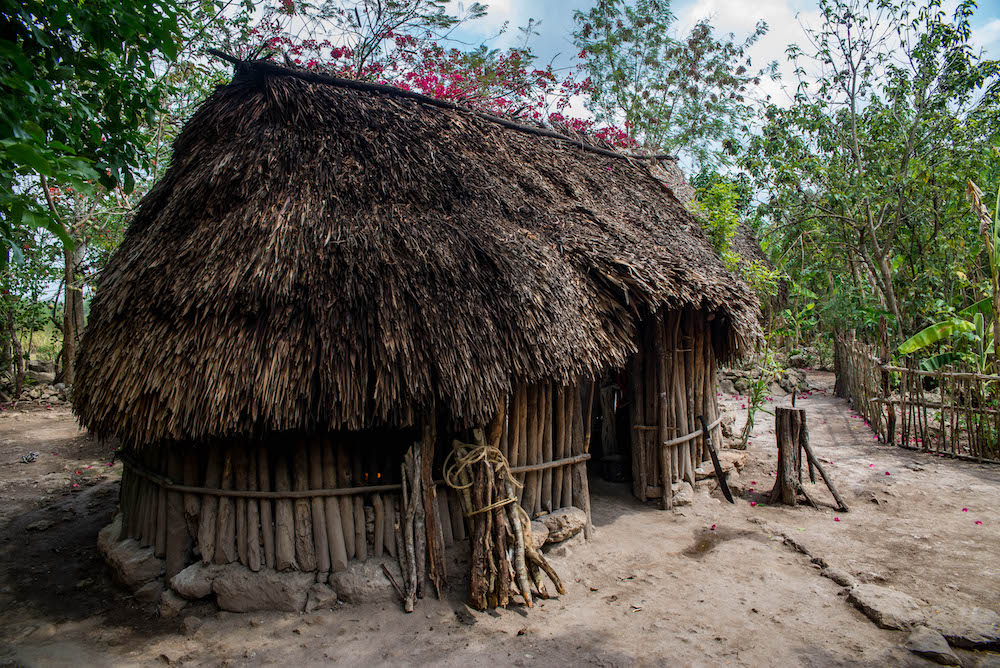 So the primary reason for our visit was to see how Mayans actually raise Melipona bees and farm the honey. With the help of a translator, they explained the harvesting process to us and clued us in on some unique facts about these rare bees. Apparently the bees can sense negative energy so before heading to hives we had to wash our hands with a special herbal water to mask any bad juju.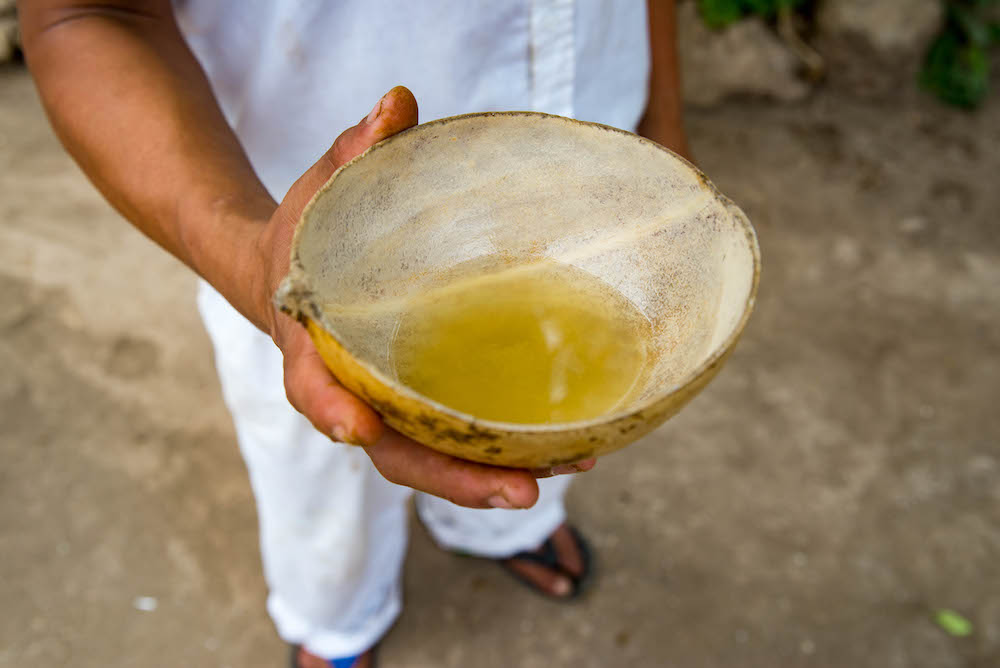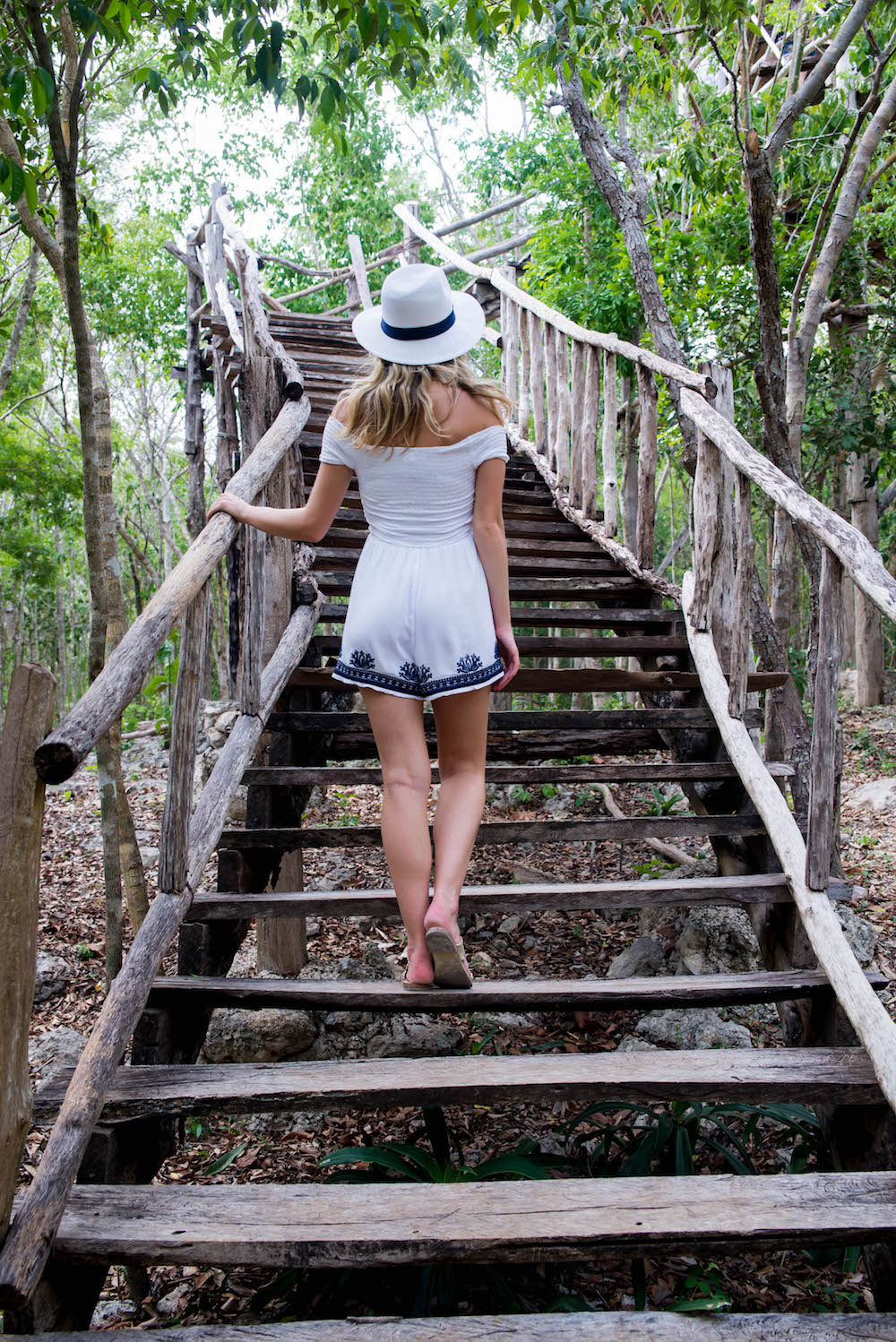 I had so much fun with sweet Grace!
So then the craziest part happened: the hives were opened and we got to watch how the honey is extracted with a syringe. It was so cool and we even got to taste it straight from the hive!!! The pictures are a little scary because bees have such a bad raps in the states for stinging, but not these guys. Melipona bees are tiny and completely harmless. Believe it or not there are over 1,000 bees in each hive!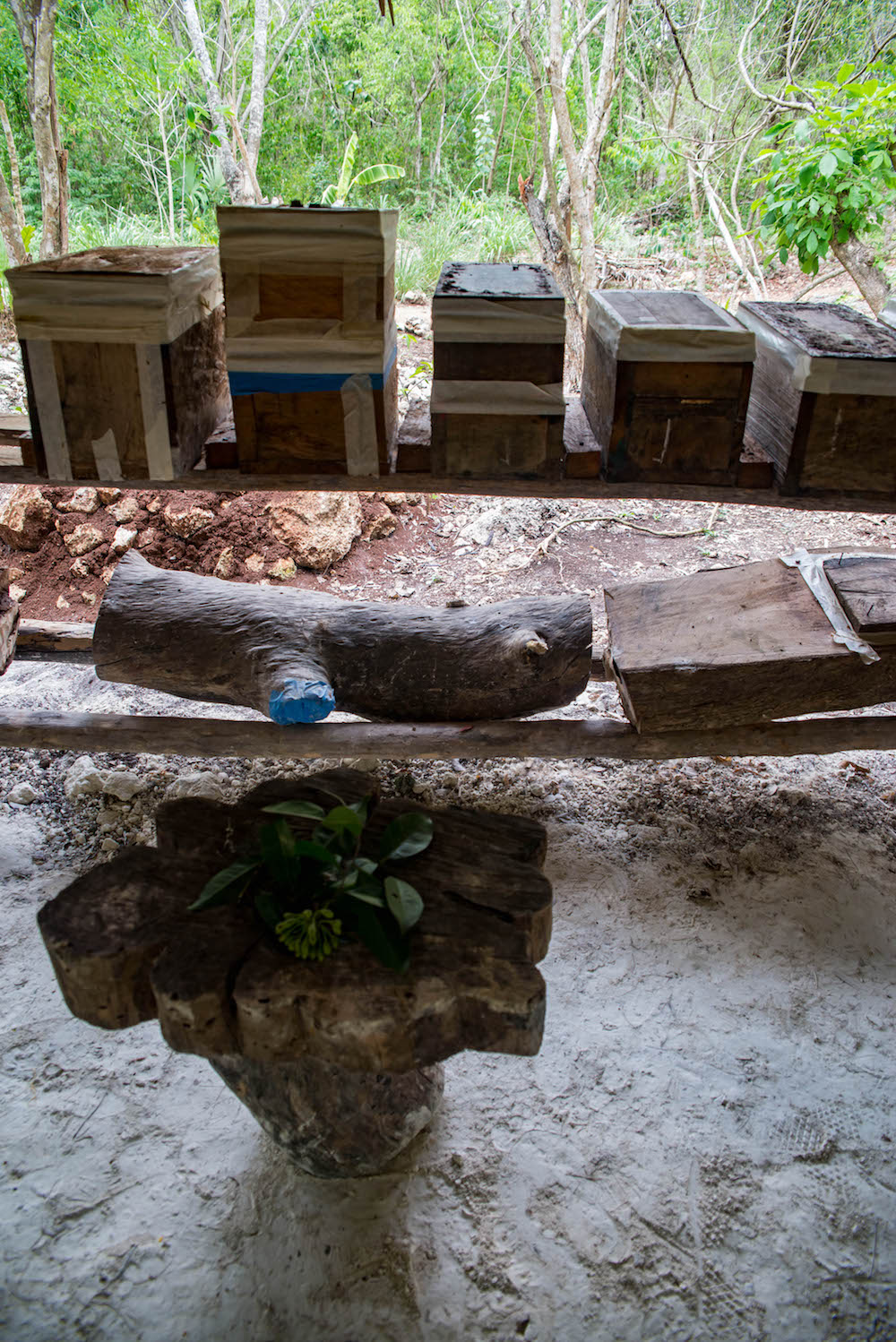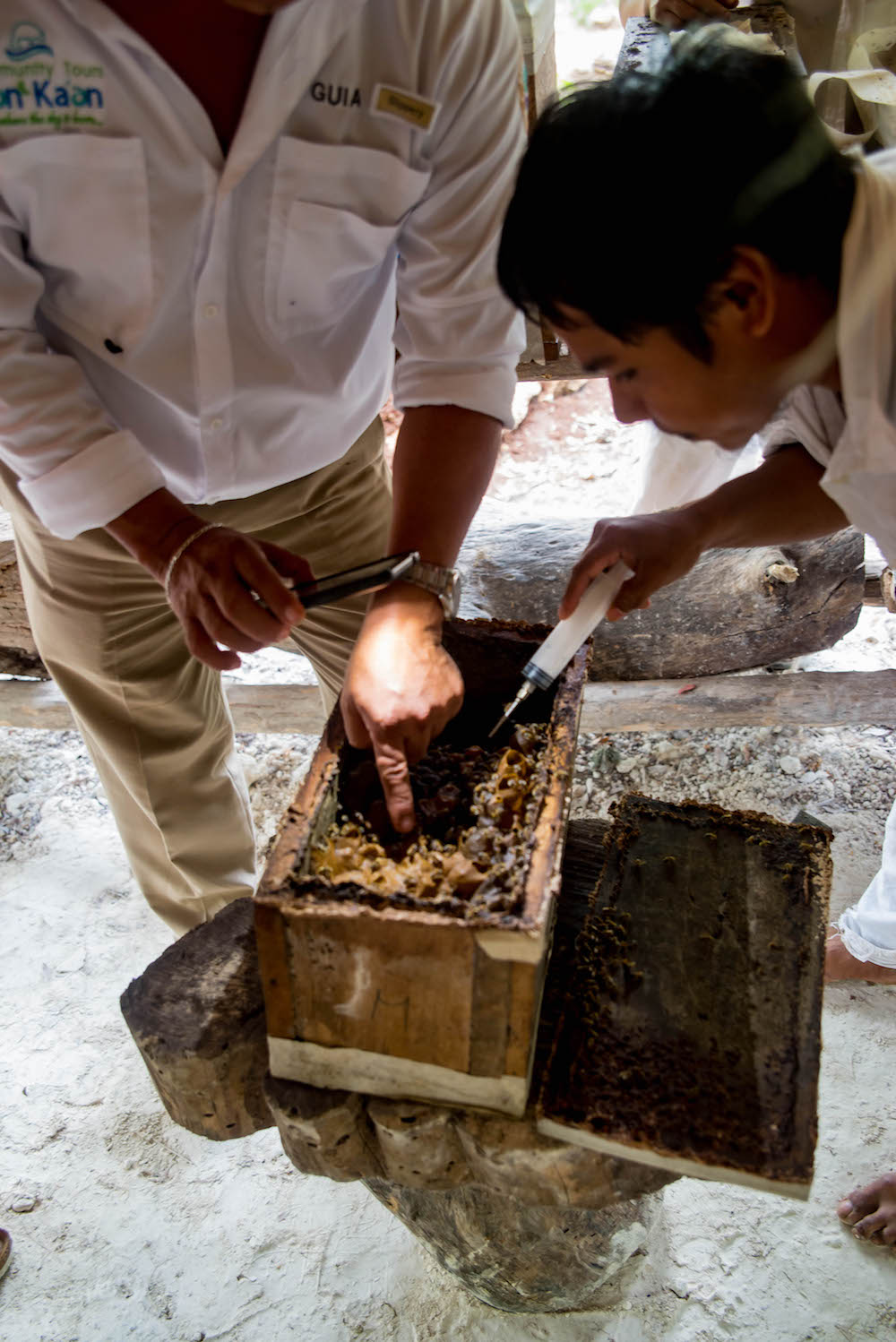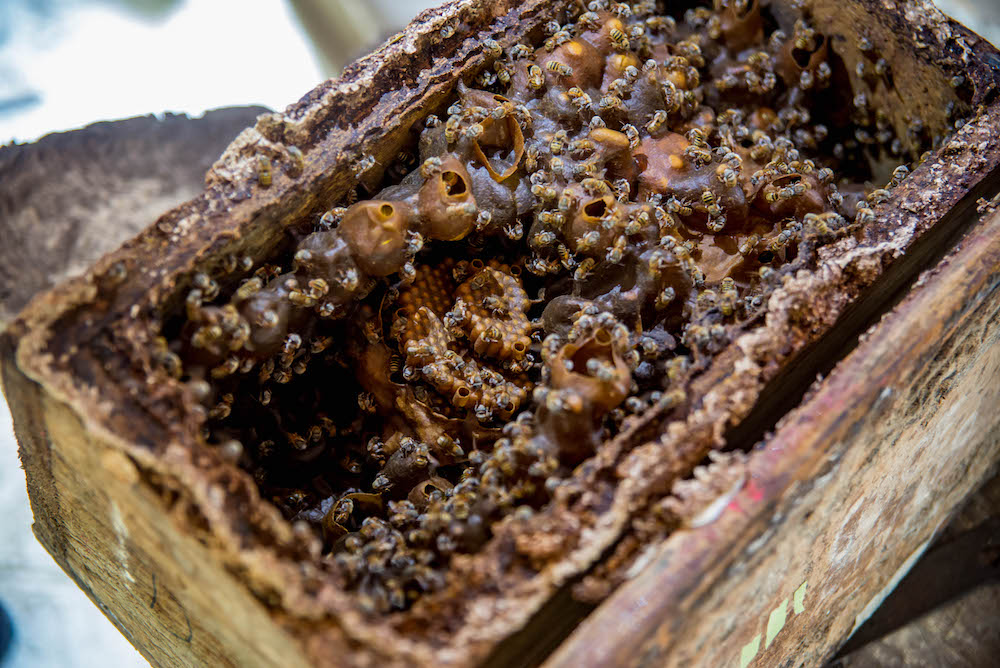 After checking out the hives, we proceeded to take a tour of the rest of the family's home and have a meal that they cooked for us over an open fire. It really brought me back to Earth seeing how these people pretty much live off the land by growing their own food and raising their own live poultry.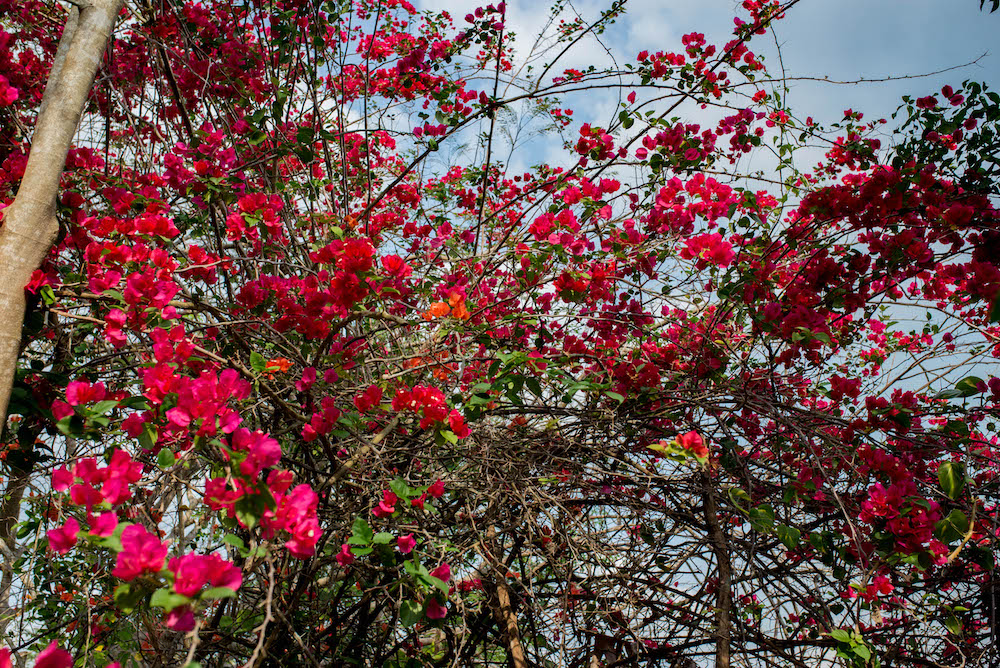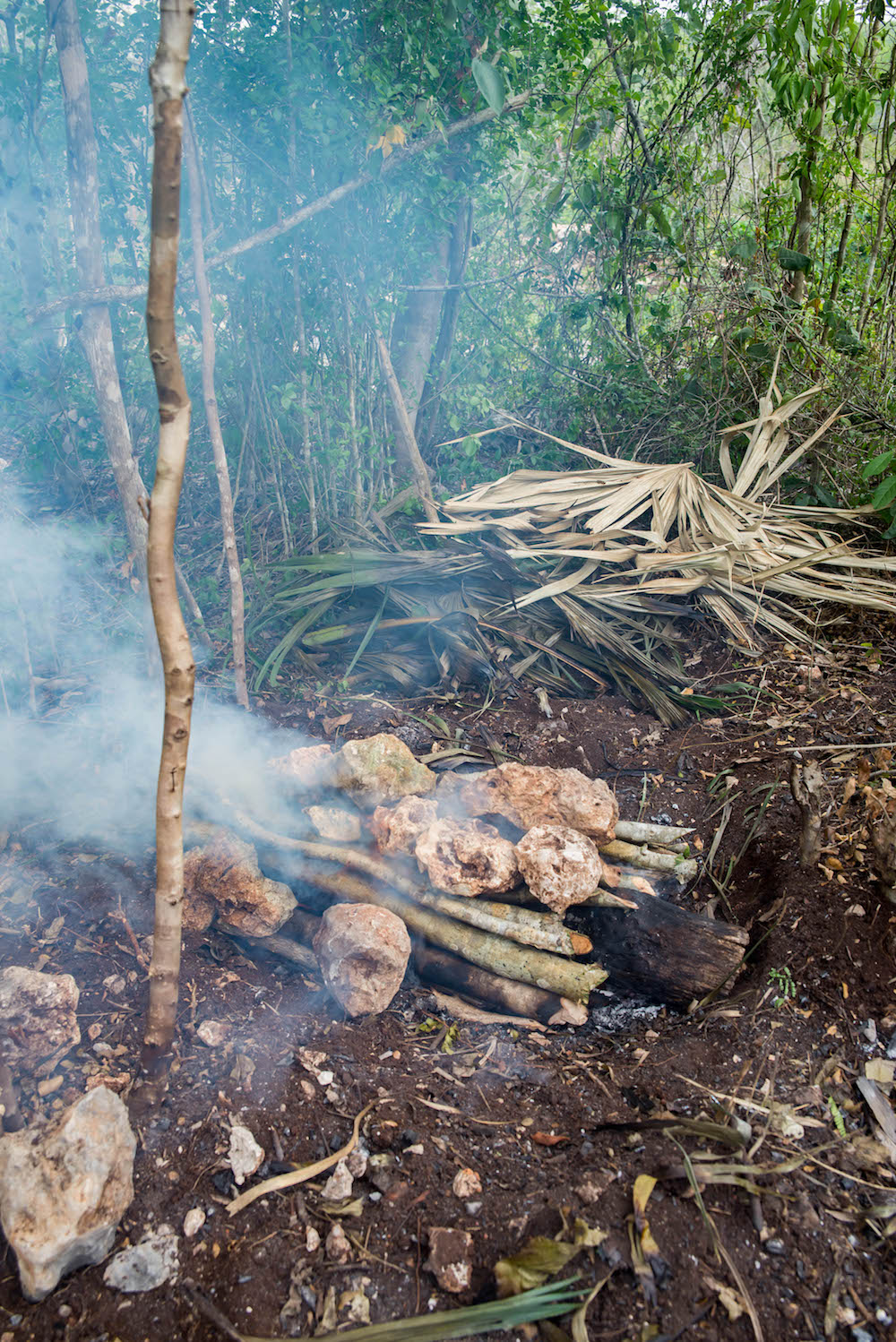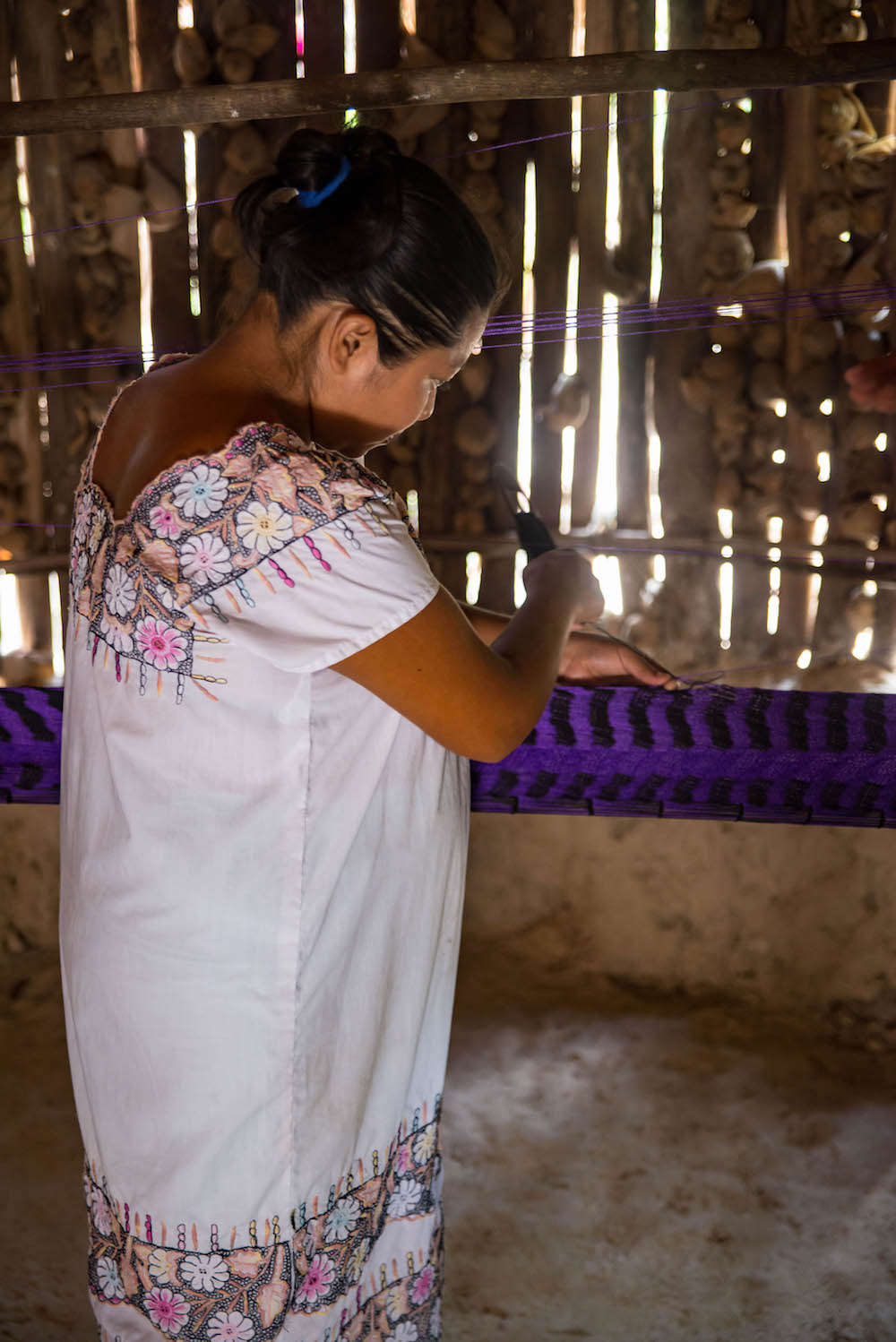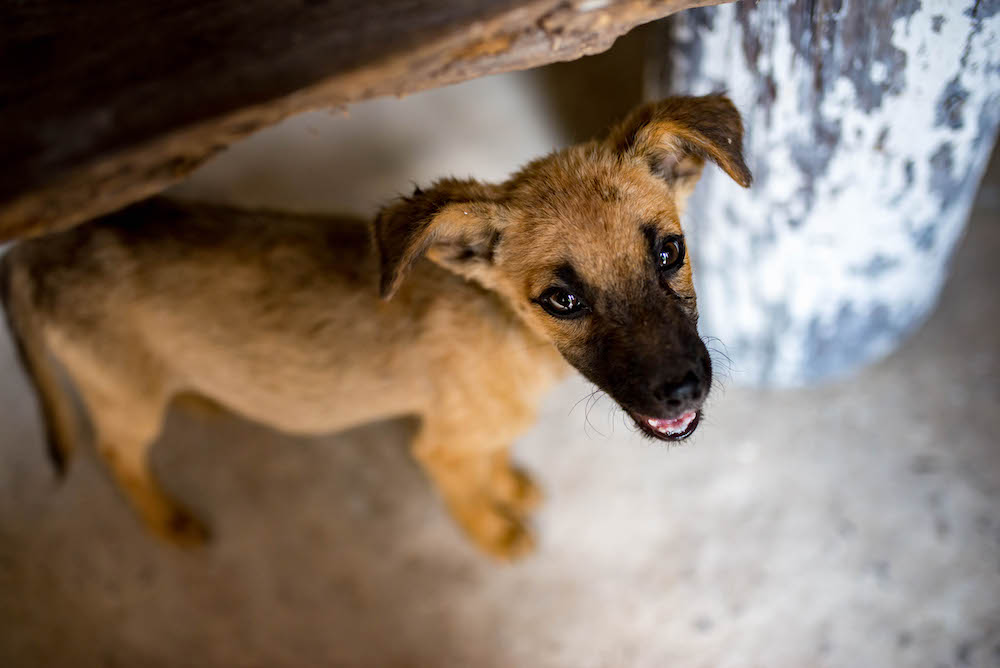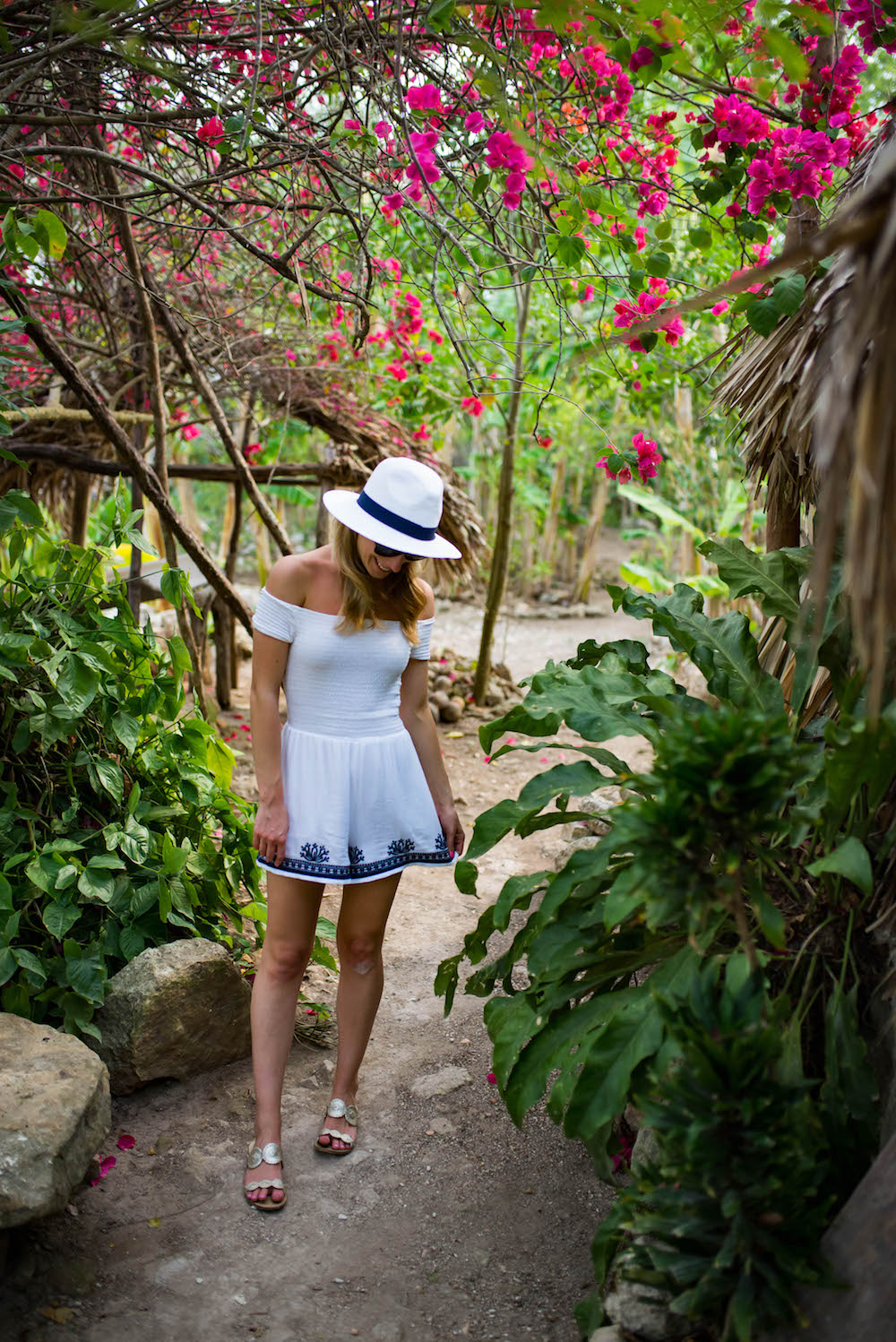 Off The Shoulder Romper | Jack Rogers Sandals | Panama Hat
As a resident of one of the most advanced and metropolitan cities in the world, I'm definitely guilty of not always remembering the journey that food takes before finding it's way to my table. I left feeling very humbled and honored by this very gracious family. Though we didn't speak the same language, it was obvious how much pride they took in their work and culture, as well as the respect they had for their ancestry and passing on traditions.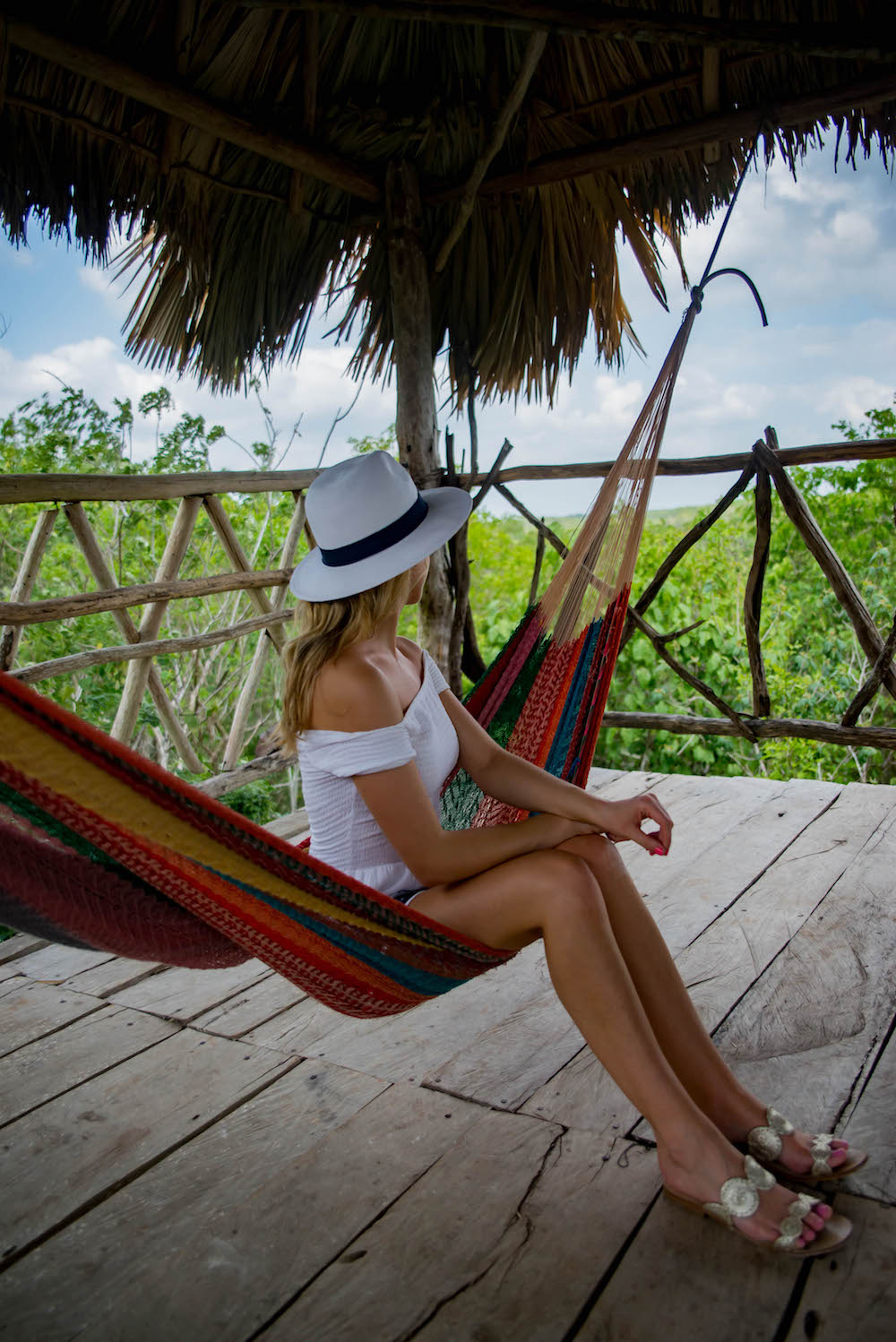 As I packed up my bags to leave the next morning I couldn't help but wish that I could extend my stay. Though the trip was short, it was long enough to fall even more in love with Mexico and the beautiful Fairmont Mayakoba resort. Now that I've checked Cancun and Playa del Carmen off my list, I think it's time for an extended trip to Tulum. Hoping I can make it happen sooner than later!
More Posts You May Like!
My Tips For Packing Light
How To Take Vacation Photos Like A Pro
My Cancun Recap
One Day In Tulum
- Katie