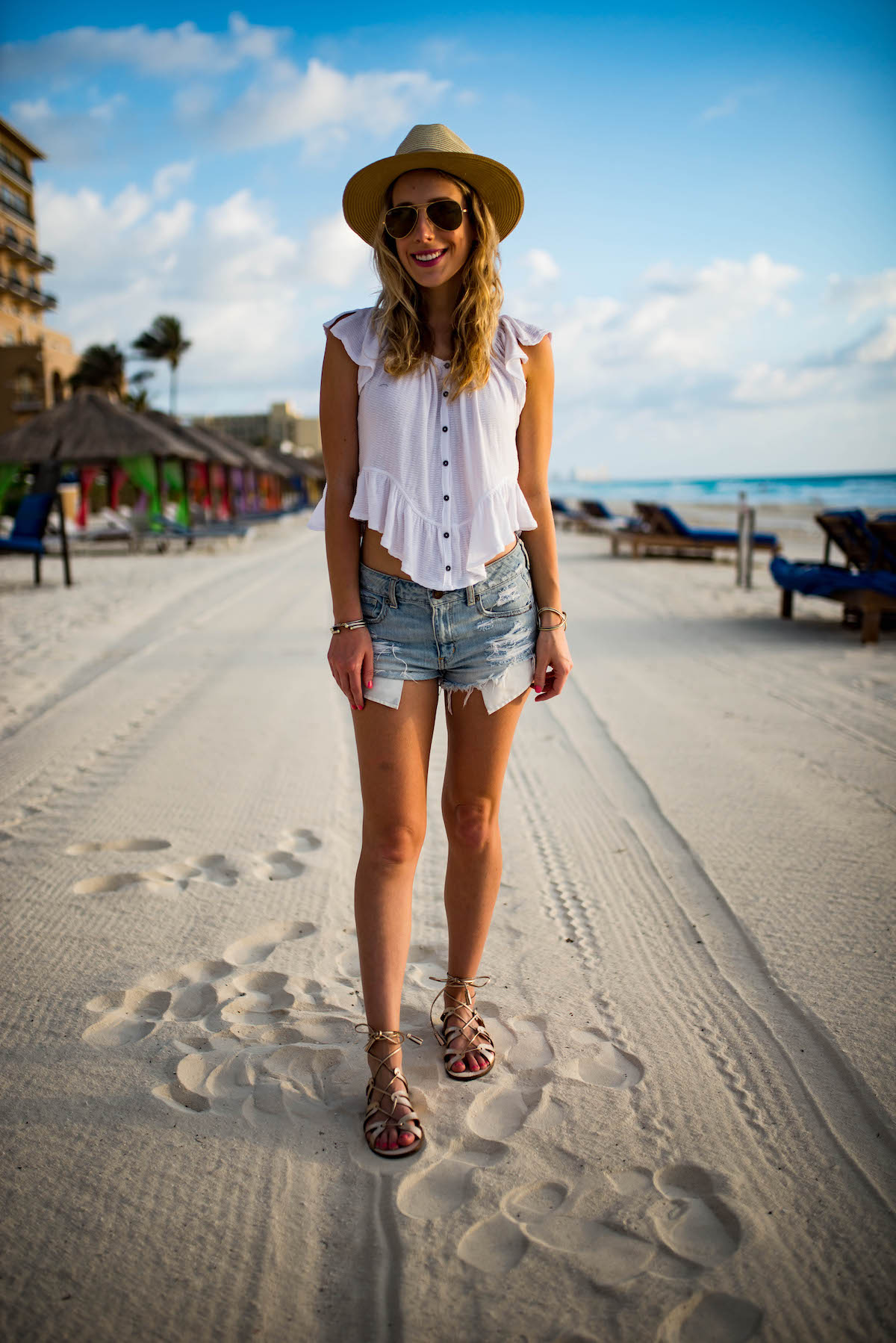 I think we can all agree that everyone loves to take pictures on vacation. Even if you aren't planning to publicly publish your photos like me, you still will most likely want to share them on social media or display them in your home. While I've always blogged about shopping and my style, travel is something I've only started covering seriously in the last year or two.
There are so many more outside elements that can affect photography when you're traveling– other people, the weather, harsh lighting conditions. These are all factors that can make or break how your pictures turn out. You also have to be much quicker because you never want to miss a moment especially if you're taking a tour, watching a performance or doing something physically active.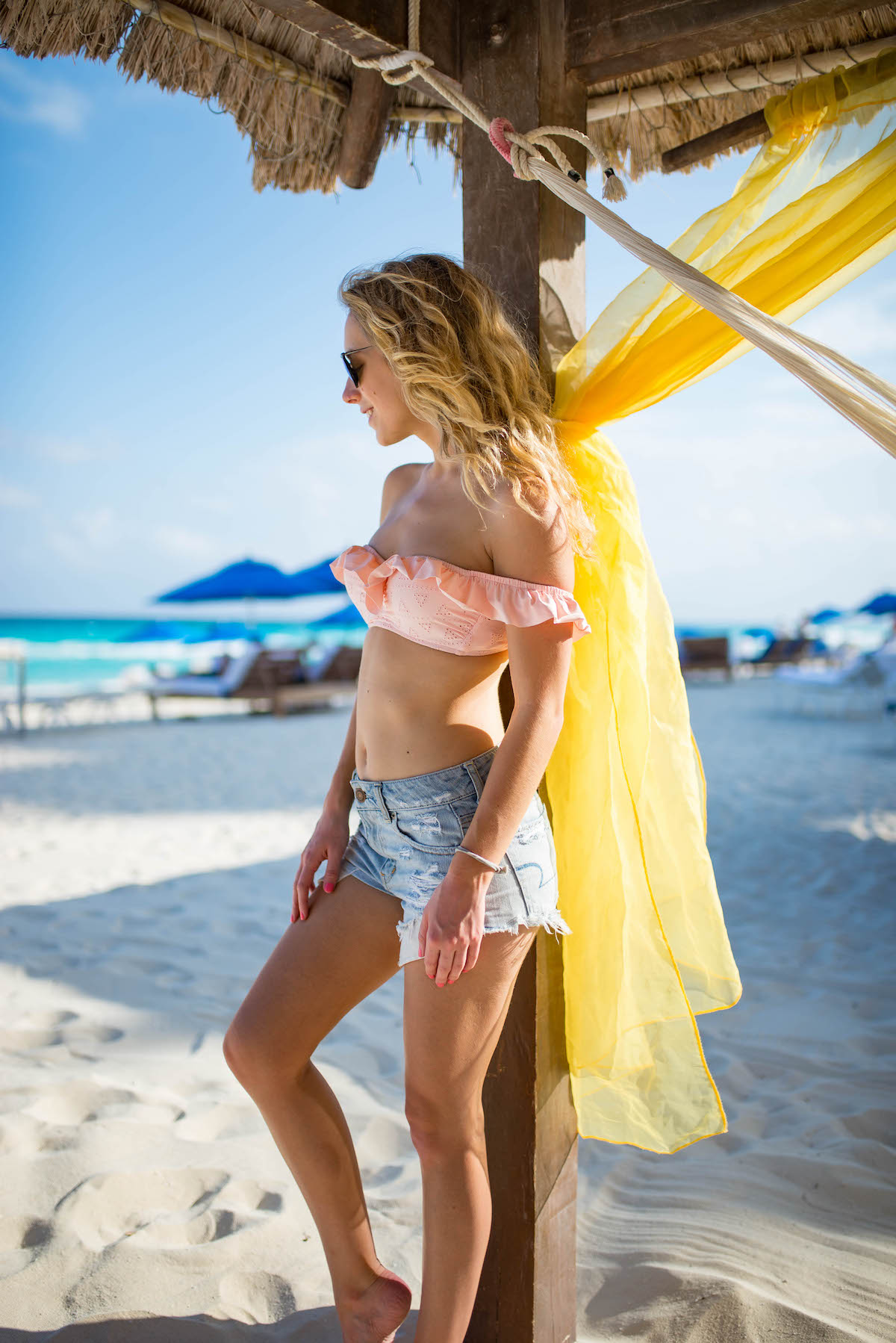 I feel like Nick and I really hit our stride with travel photography in Mexico. We had a lot of fun in Cancun and both felt it was the first trip we've taken where we were able to seamlessly capture everything we did without photography feeling like a burden or "work." We aren't professional photographers and neither of us has ever taken a lesson on how to use a DSLR camera— everything we know has come from trial and error or watching YouTube tutorials. Over the years we've upgraded our equipment and finally feel like we have a great arsenal of cameras and accompanying lenses that make shooting both style and travel content a much easier process.
Looking to step up your travel photo game too? Here are my top 5 easy tips for taking amazing vacation pictures!
Get The Right Camera Gear. Today the camera functionality on most smartphones is decent, but if you're looking for that "background blur" and high resolution quality then you're going to need something more advanced. Nick and I currently use a Nikon D610 for all our photography. For closeups and portrait shots (aka any outfit photo) we use a Sigma 35mm 1.4 lens. What's great about this lens is that's super sharp and gives images a beautiful blurry bokeh background. When it comes to landscapes and room shots we always reach for our Sigma 24-70mm 2.4 lens. We love this lens because it's so versatile and has zoom capability.
Shop My Gear


If you aren't ready to invest in a DSLR, I'd recommend looking into a professional point-and-shoot camera like the Canon G7x. What's nice about this camera is that it's pocket-sized, plus you can adjust the settings manually just like a DSLR. It's also great for vlogging and video– it even has a flip up screen!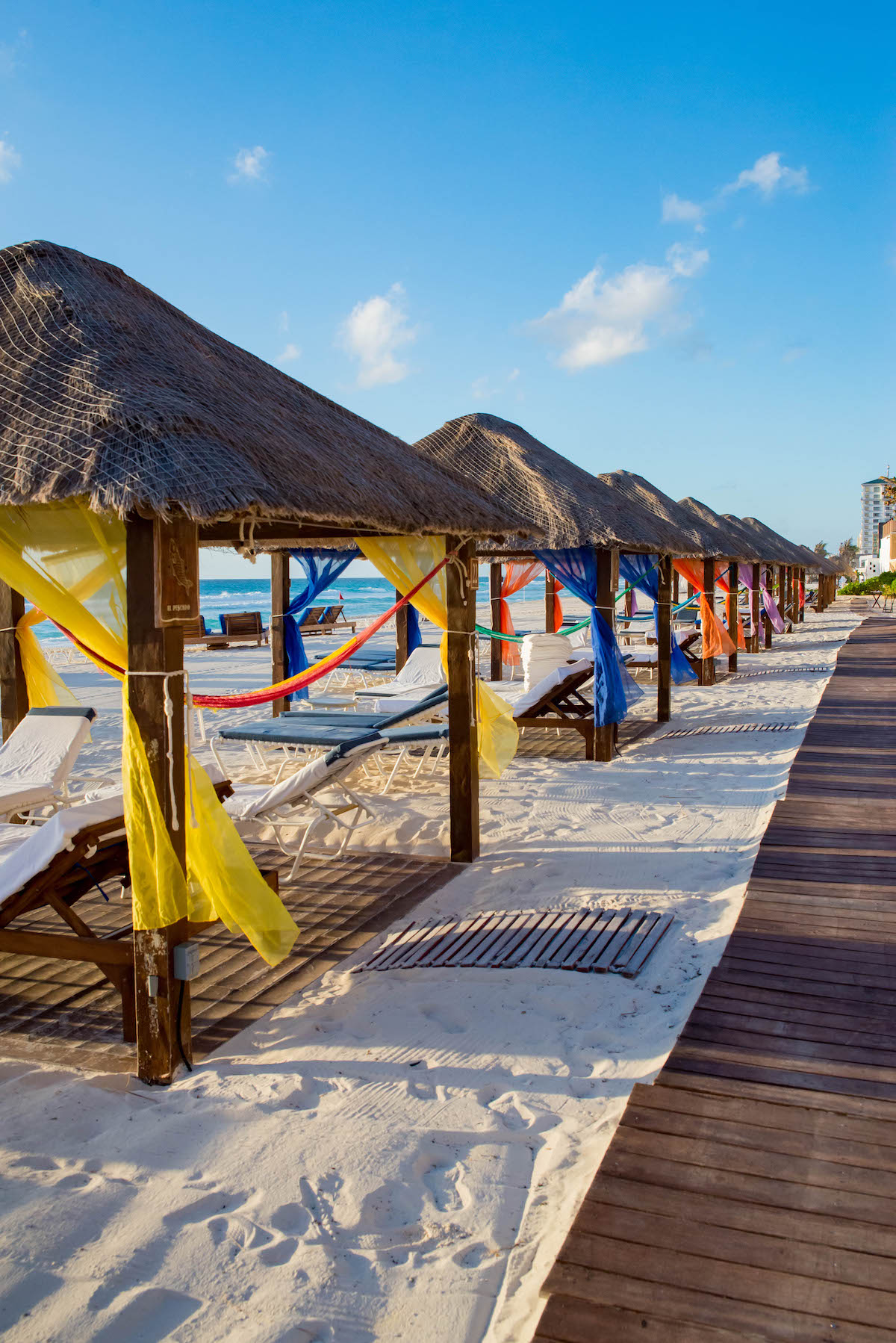 Download The Right Smartphone Photo Apps. Don't have a fancy camera? Don't stress, you're smartphone can get the job done. Many of my Instagrams and non-outfit photos I take right on my iPhone 7. To take a phone shot to the next level I use a variety of editing applications. For general editing (aka brightness, shadows, exposure) I always use Snapseed— it's essentially like a Lightroom or Photoshop for your phone. Then for filters and little edits I use Afterlight. Facetune is my go-to for smoothing out wrinkles, patching a pimple or removing red eye. To plan out my Instagram grid and see what photos will look best next to each other I use Later and Planoly.
Shoot Room Photos Before Unpacking. Since I alway like to review the resort or hotel where we stay, I always try and shoot photos of the room first. Right away as soon as we check-in I just crank 'em out before unpacking. This way I avoid having to move and organize all of my belongings again just to get a photo I couldn't gotten on the first day when the room was clean.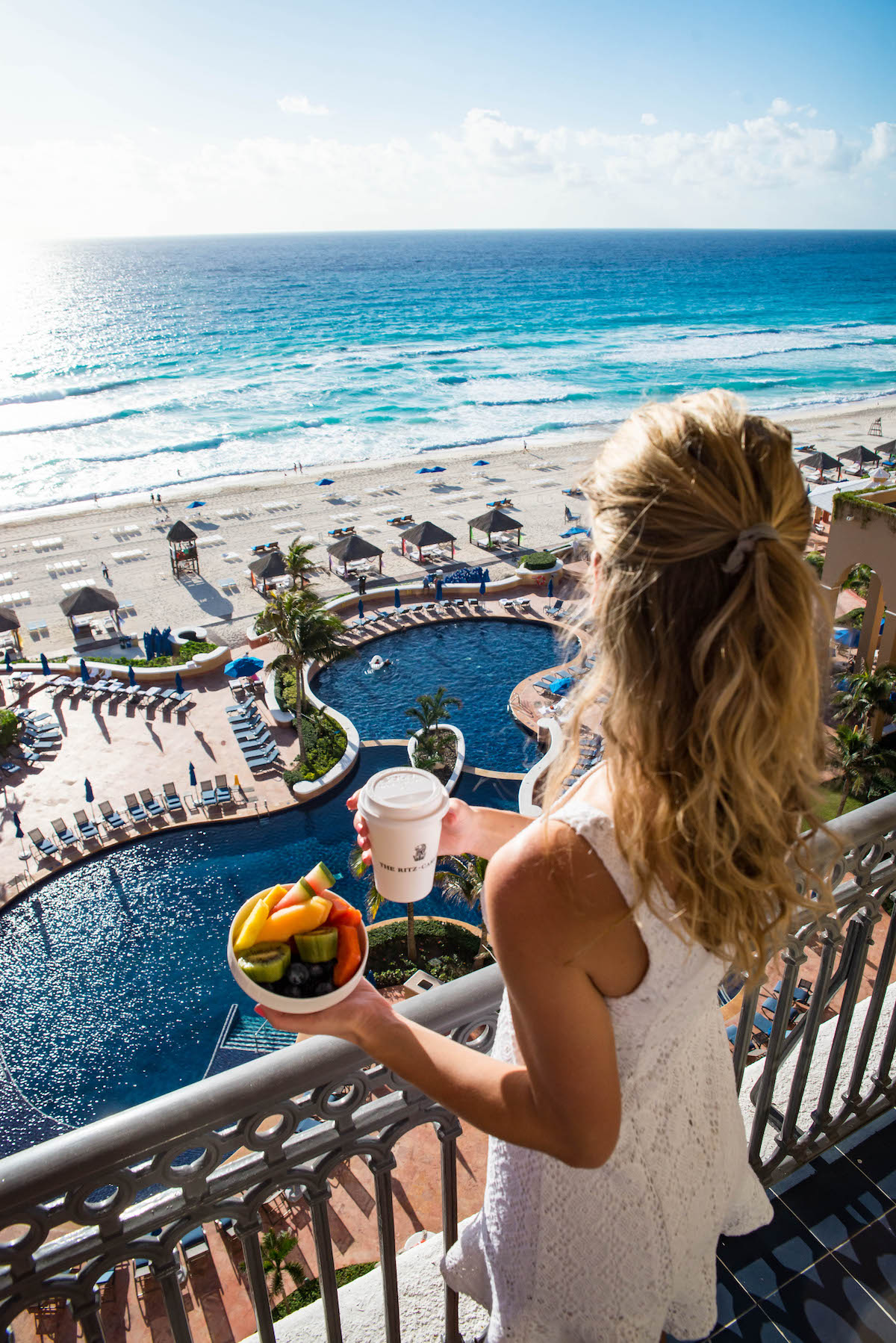 Plan Your Itinerary Around The Best Shooting Hours. We've found that we shoot the best images in the morning before 10AM and then in the early evening (aka "golden hour") right before sunset. Shooting photography at this time is ideal because you avoid harsh lighting conditions and excessive heat (if we're in a warm location.) I always try to keep this in mind when creating an itinerary and plan the activities we want to photograph during these hours. I also will schedule dinner reservations right after golden hour so we can take photos when we're dressed up before our meal.
Choose One Morning To Wake Up Early. Of course everyone wants to relax on vacation, but trust me it's 100% worth it to choose one morning to get up early to shoot. If you're looking to take any beach photos or get photos of the hotel where you're staying, it's great to get moving before everyone wakes up so you can avoid having people or staff in the background.
Make A Shot List. Do your research before leaving and create a list of all the images you want to gather on your trip. If you're taking a tour, look into the best time of day to shoot in that location. From experience I know how easy it is to forget to take a photo of something, so having a list of reminders in your phone can help keep you on track. It's also great for planning purposes– you can curate your itinerary around the photography you want to capture.
Have a question? Feel free to tweet me @KatiesBliss or shoot me an email at [email protected]. 
- Katie