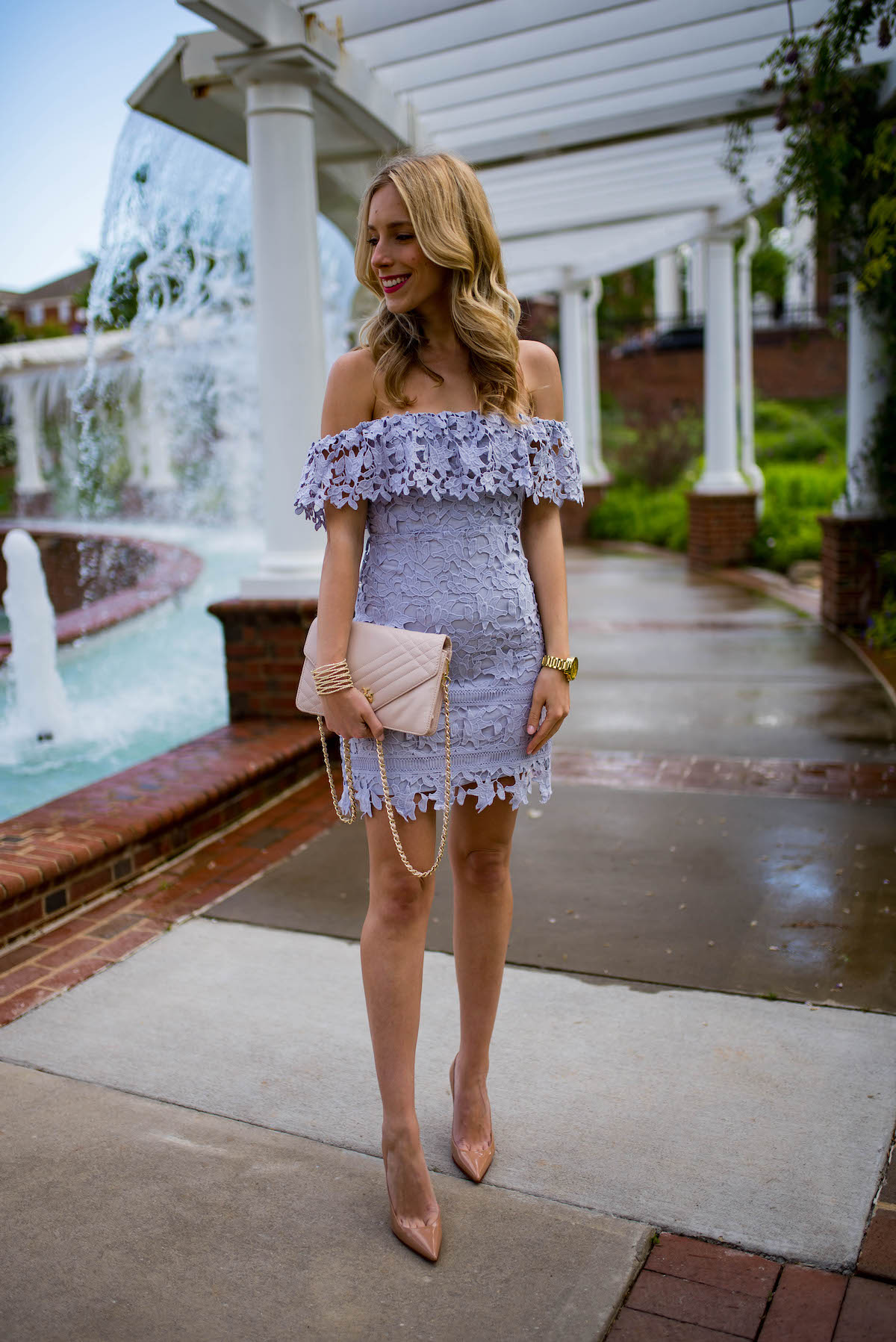 Last Thursday Nick and I made our way south to North Carolina to celebrate his sister's college graduation. The entire weekend really brought back nostalgia and memories of my last days at Elon. I can't believe that this month marks five years that I've been out of school. Where did the time go??? Part me of still feels like it was just yesterday that I was in school, while another part of me feels like it's been much longer.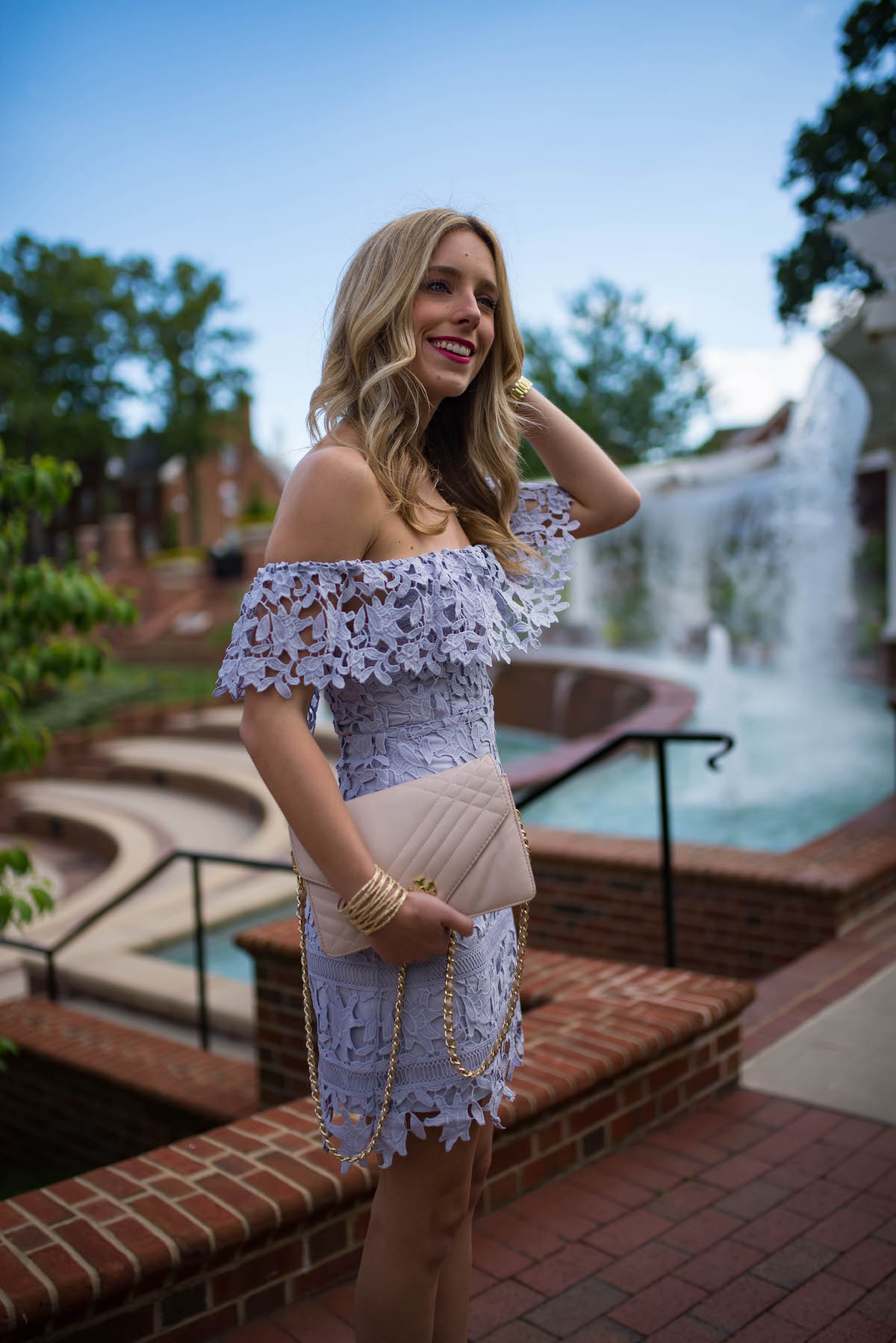 One of the things I always loved most about going to school in the south was the warm weather. Friday was beautiful and sunny giving me a reason to finally wear this lace off the shoulder dress that I'd been saving for a special occasion.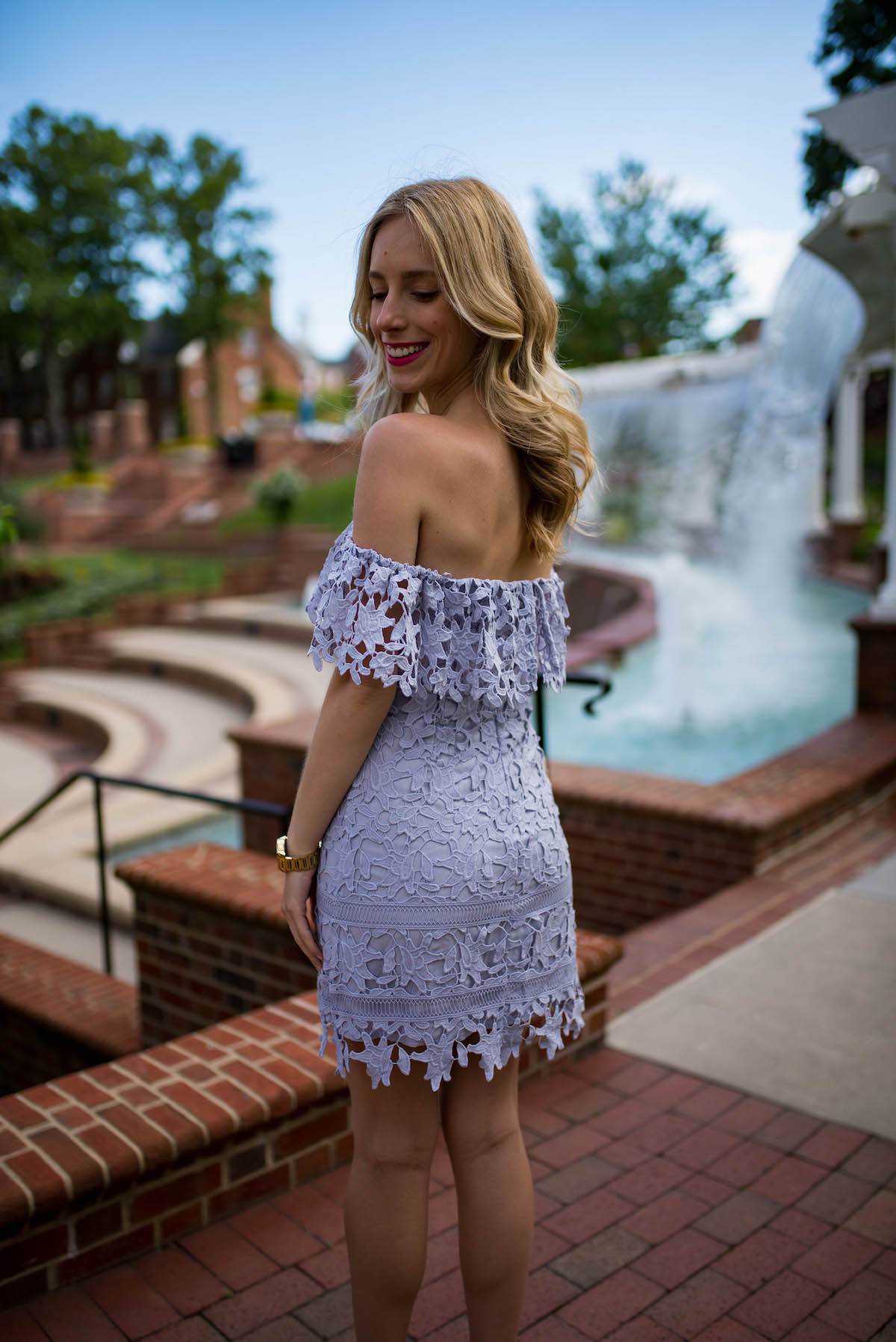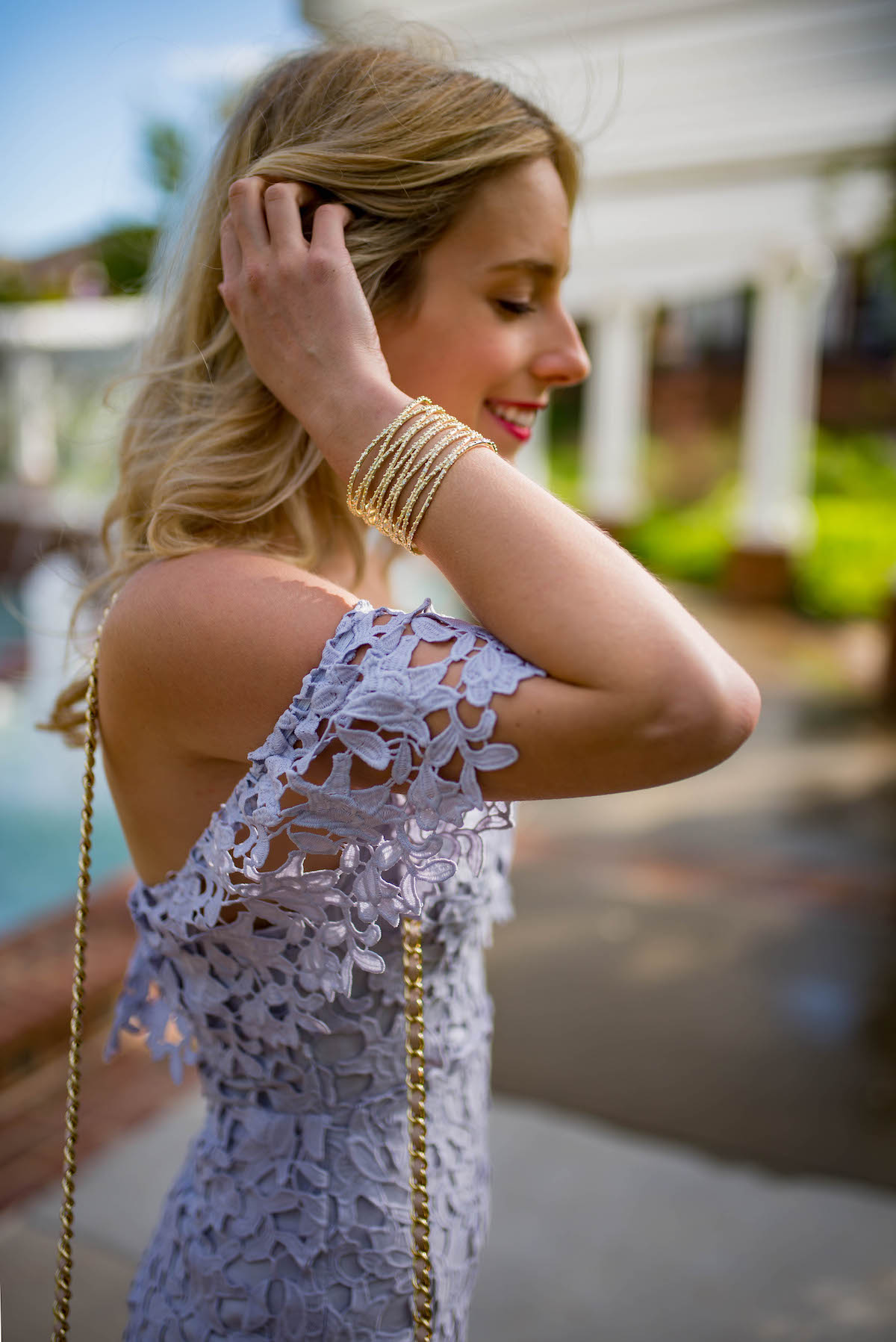 I teased this dress on my Instagram over the weekend and got a few questions about sizing. It definitely is short and fits like a mini dress, so if you prefer a little more leg coverage I'd suggest sizing up. For reference I'm 5'6 and wearing an XS!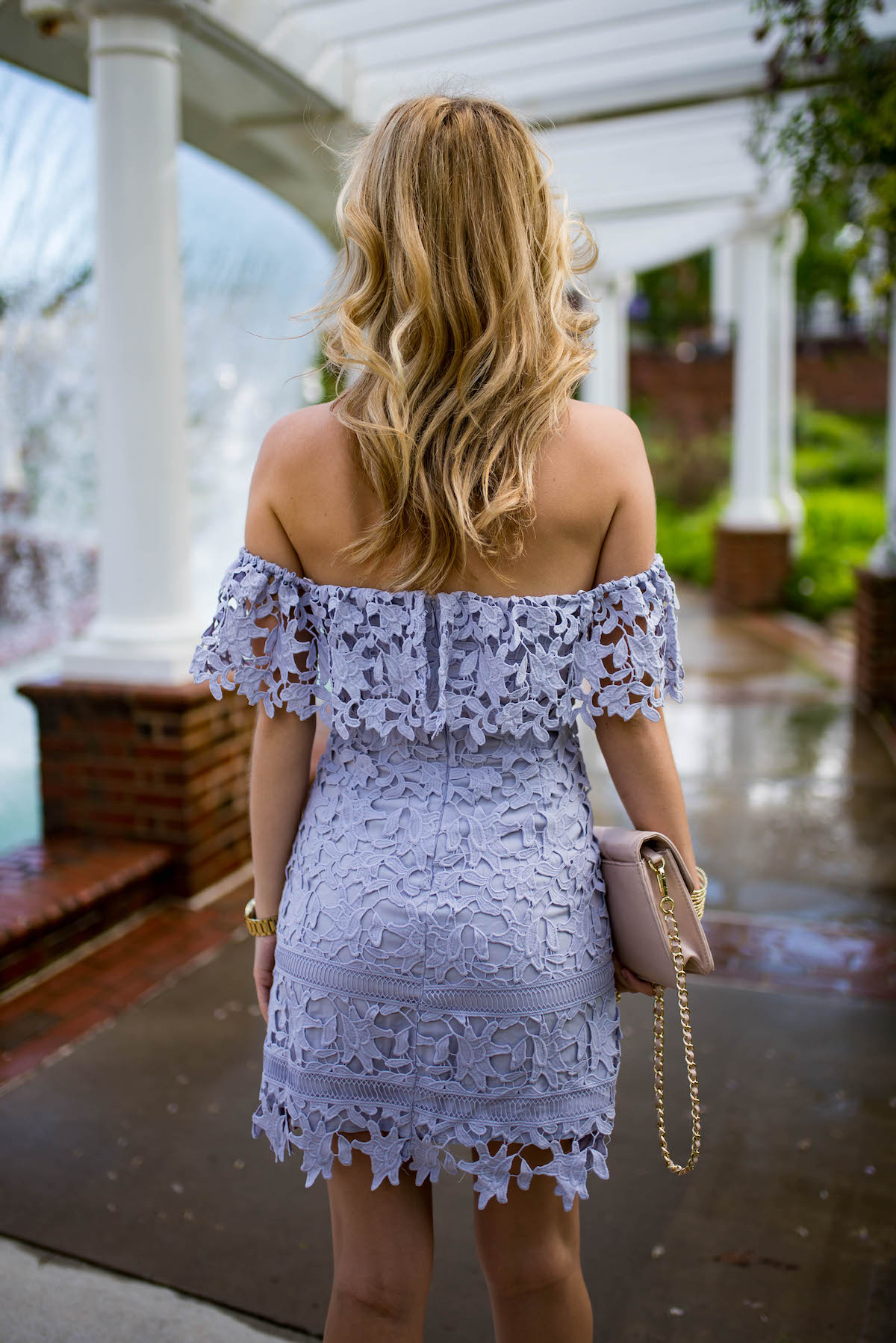 All the graduation talk brought back so many memories. I remember driving away from college for the last time just feeling terrified of the future. I didn't have a job yet and so many aspects of my life were in the up in the air. Fast forward a few months and a ton of job interview later, Nick and I found ourselves living in New York in our little closet-sized apartment. That first year away from school living in the city was incredibly tough and there were many tears. I constantly found myself missing school and wishing I could go back to my friends and easy way of life.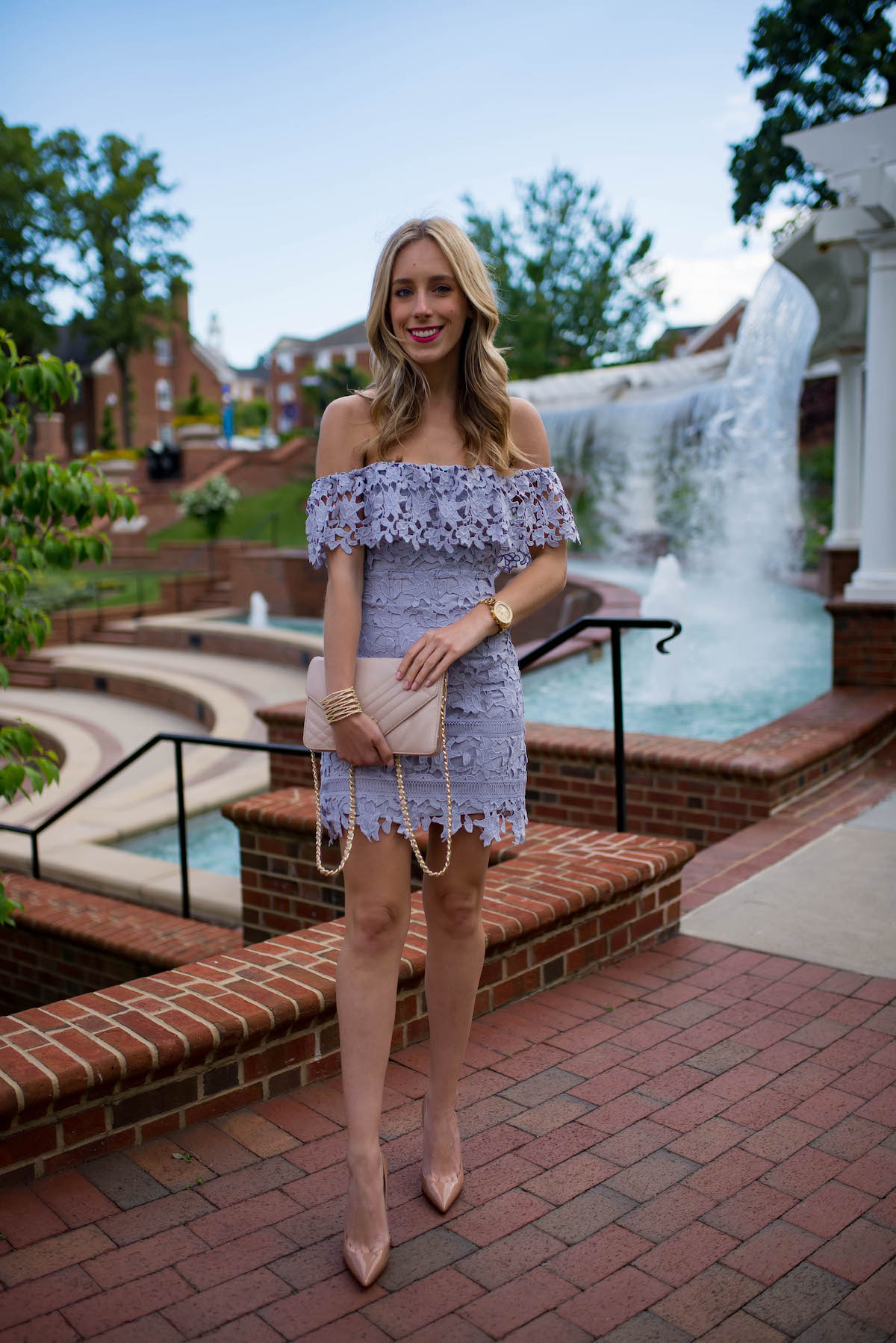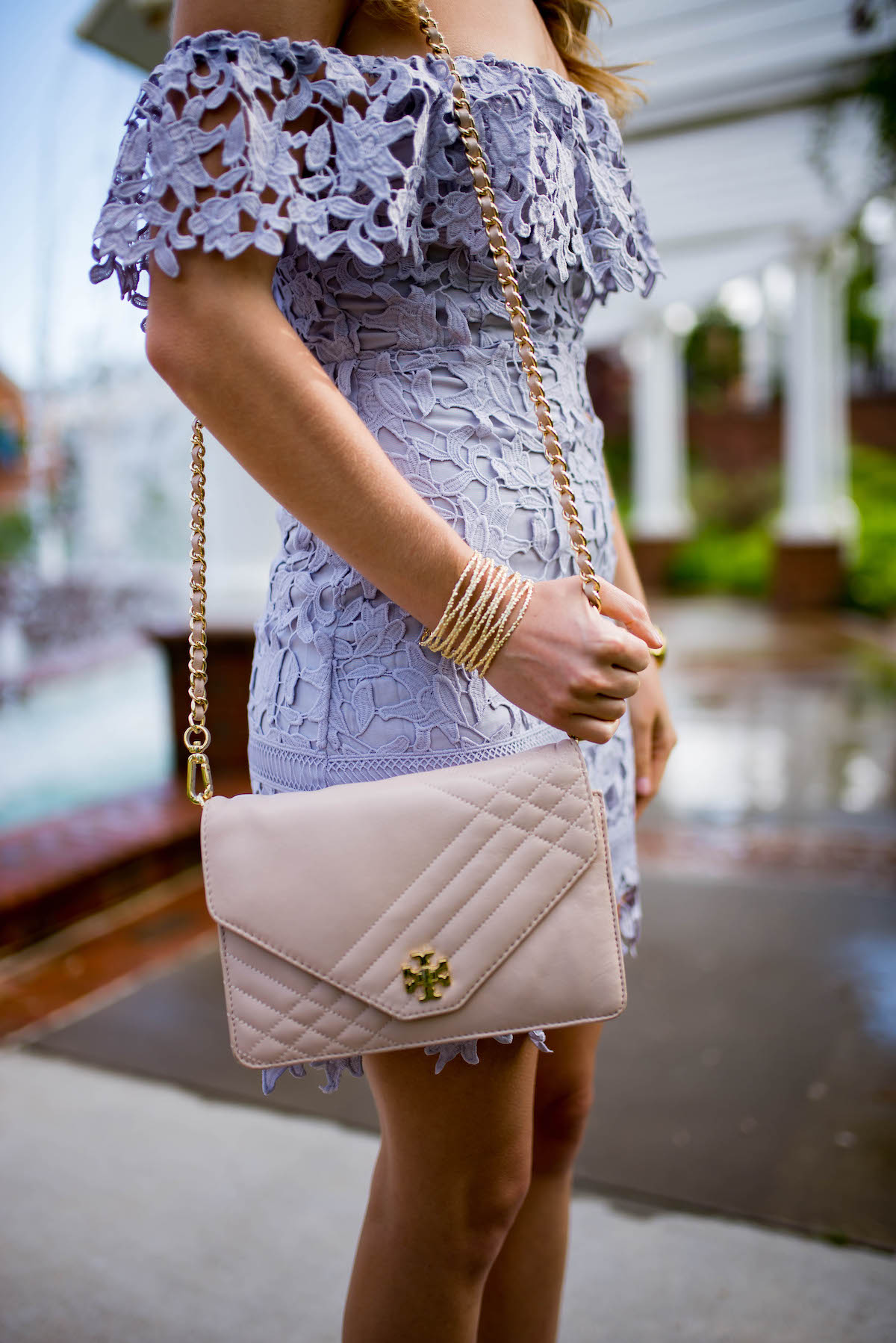 While I had anticipated having some of those same thoughts being on a campus this weekend, my feelings were actually the opposite. I realized how much I love my life now. Five years ago I was scared of responsibility and independence, but today I fully embrace it.  My college years were wonderful, but there's a reason there's only four of them. College is meant to be temporary and a time to prepare for the "real" world. After experiencing five years of adult life, I couldn't even imagine going back to my college lifestyle.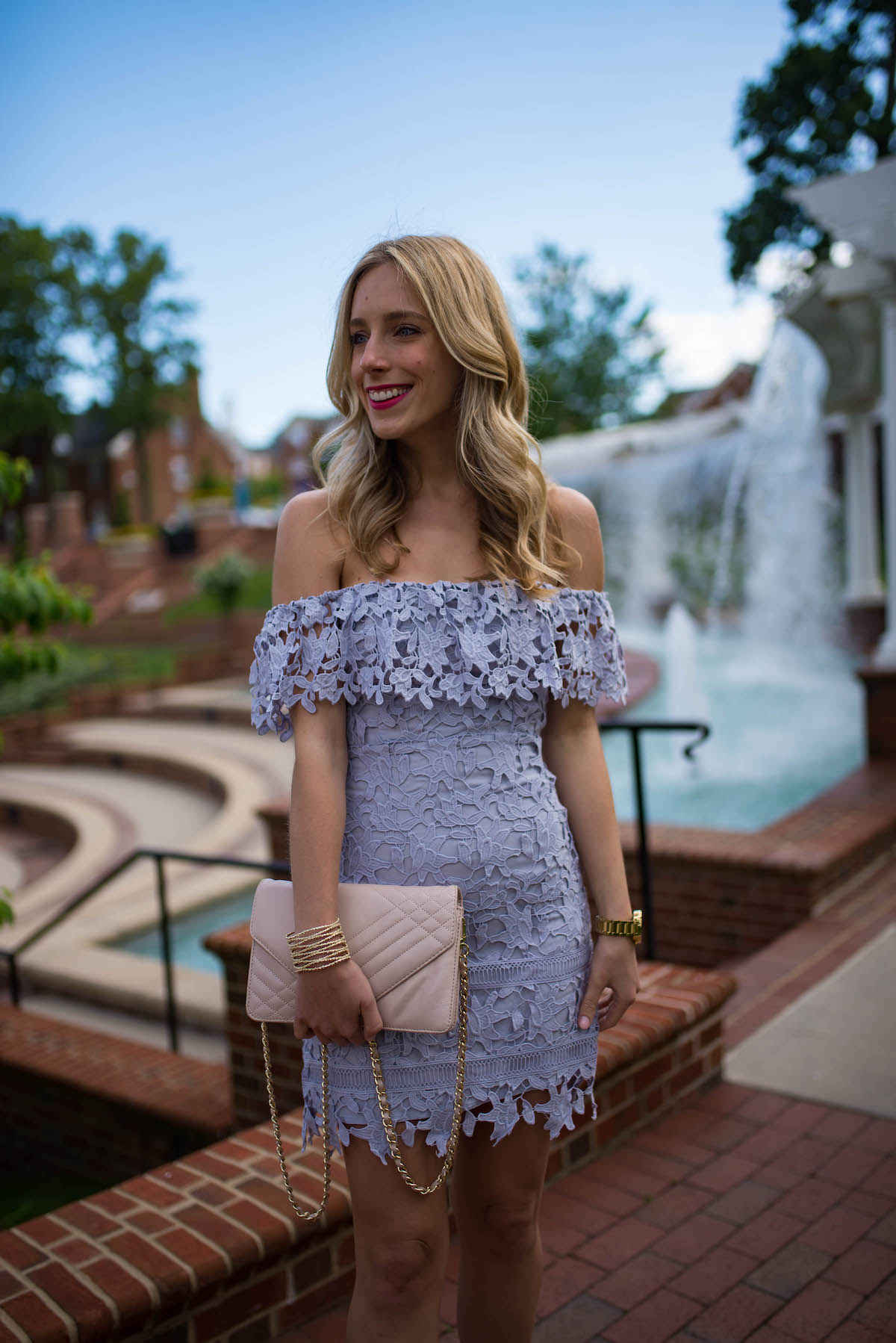 Lace Off The Shoulder Dress | Kendra Scott Cuff Bracelet c/o | Similar Tory Burch Crossbody Bag | Christian Louboutin Pumps (affordable style here) | Gold Watch
So I say to all of you who have just graduated or are graduating soon– don't be sad. Take on the changes head on and have confidence. A transition as big as leaving school is never easy, but take the memories and all that you learned and put them to use. Never stop hustling and be proactive. Before you know it, five years will have passed and you'll find yourself wondering why you were even bummed about leaving.
Big thank you to Nordstrom for sponsoring this post!
- Katie