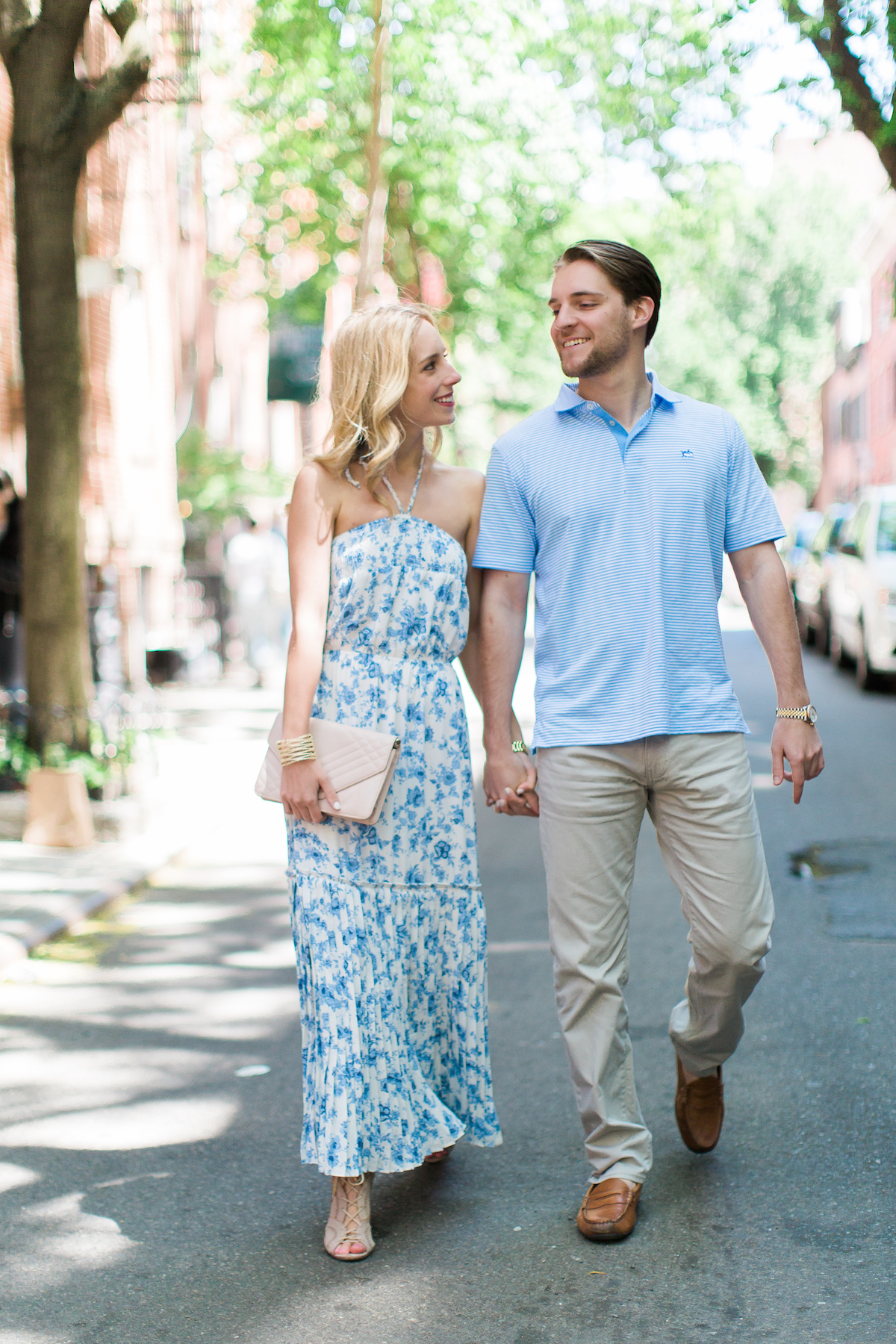 With June and a holiday weekend quickly approaching (which reminds me I still need to pack…) I'm reminded of my very first months living in New York. We moved not too long after our college graduation so summer was the first season Nick and I got to experience as residents of the Big Apple.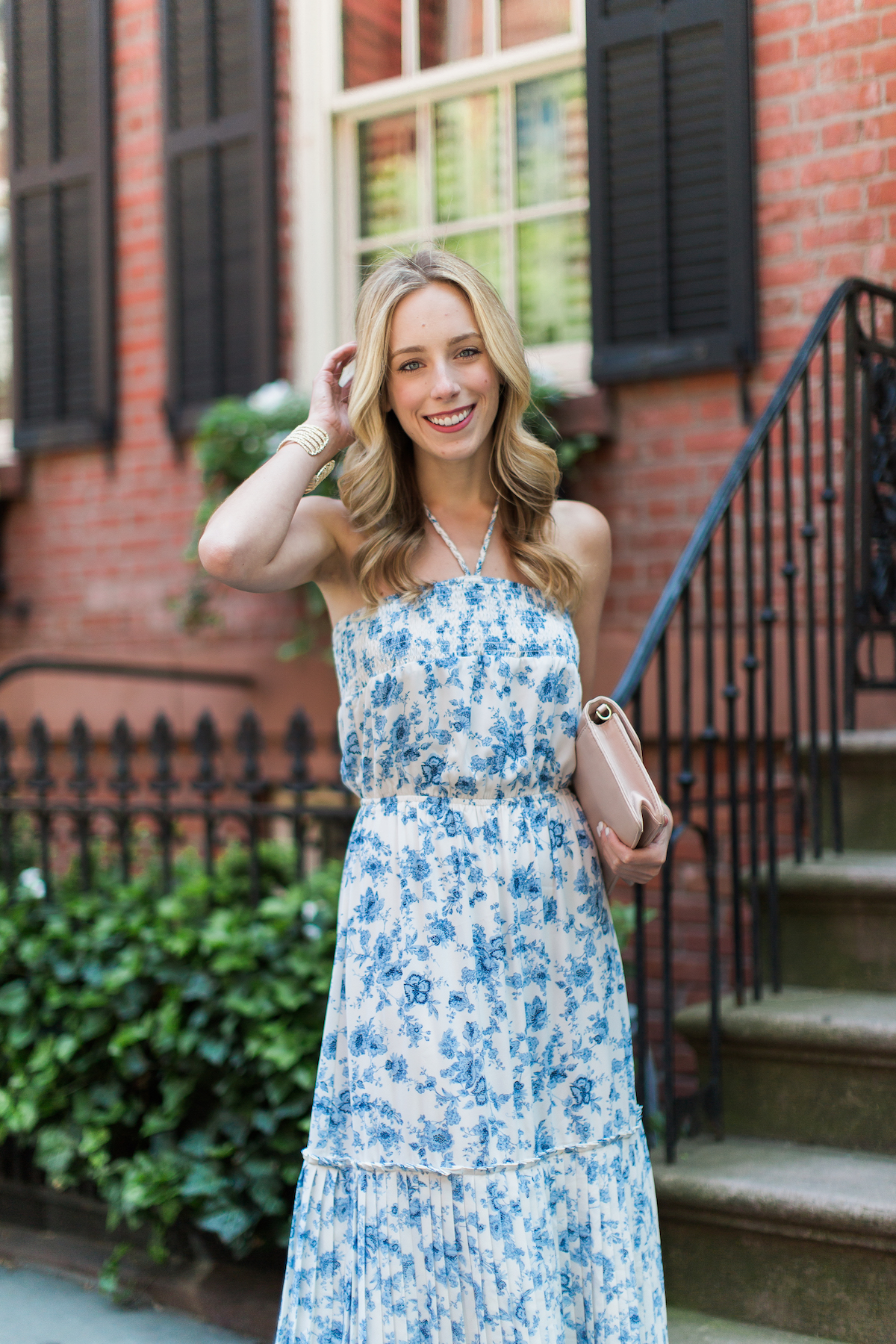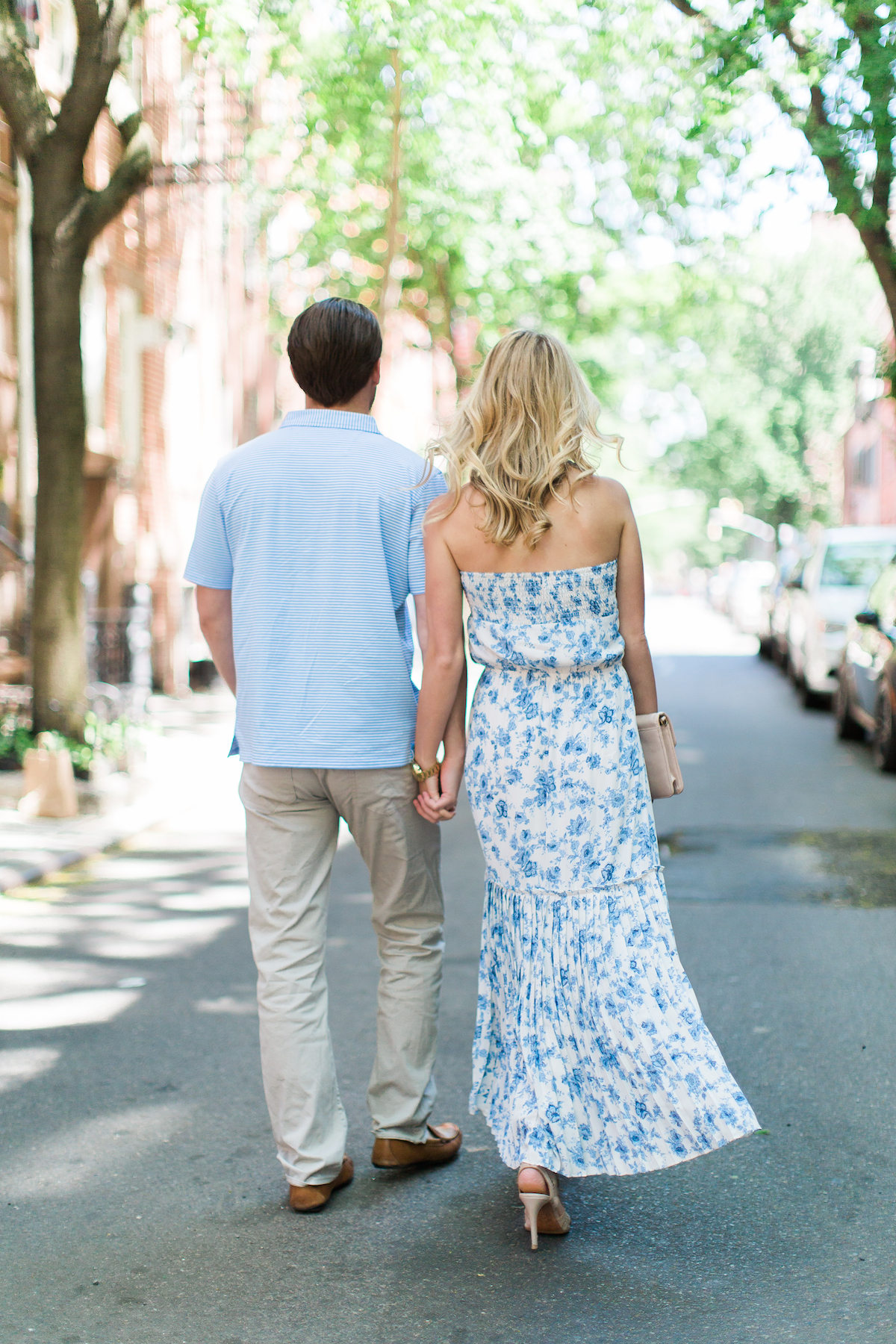 Nick loves New York year round (this city can basically do no wrong in his eyes) but up until last year I didn't really enjoy or appreciate New York summers. During my first three years living here I took every chance I could to spend weekends elsewhere so I could escape the heat and our tiny West Village apartment.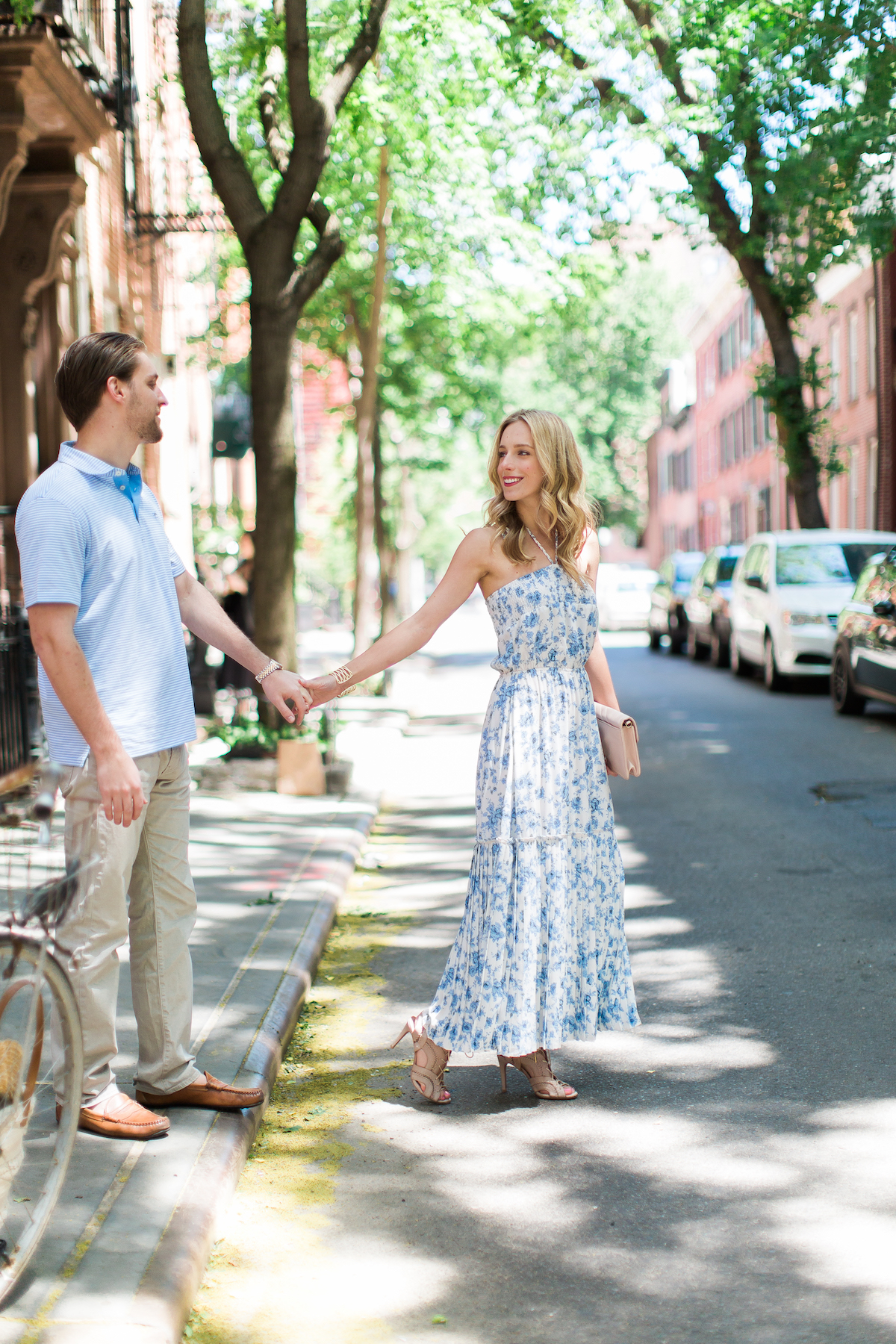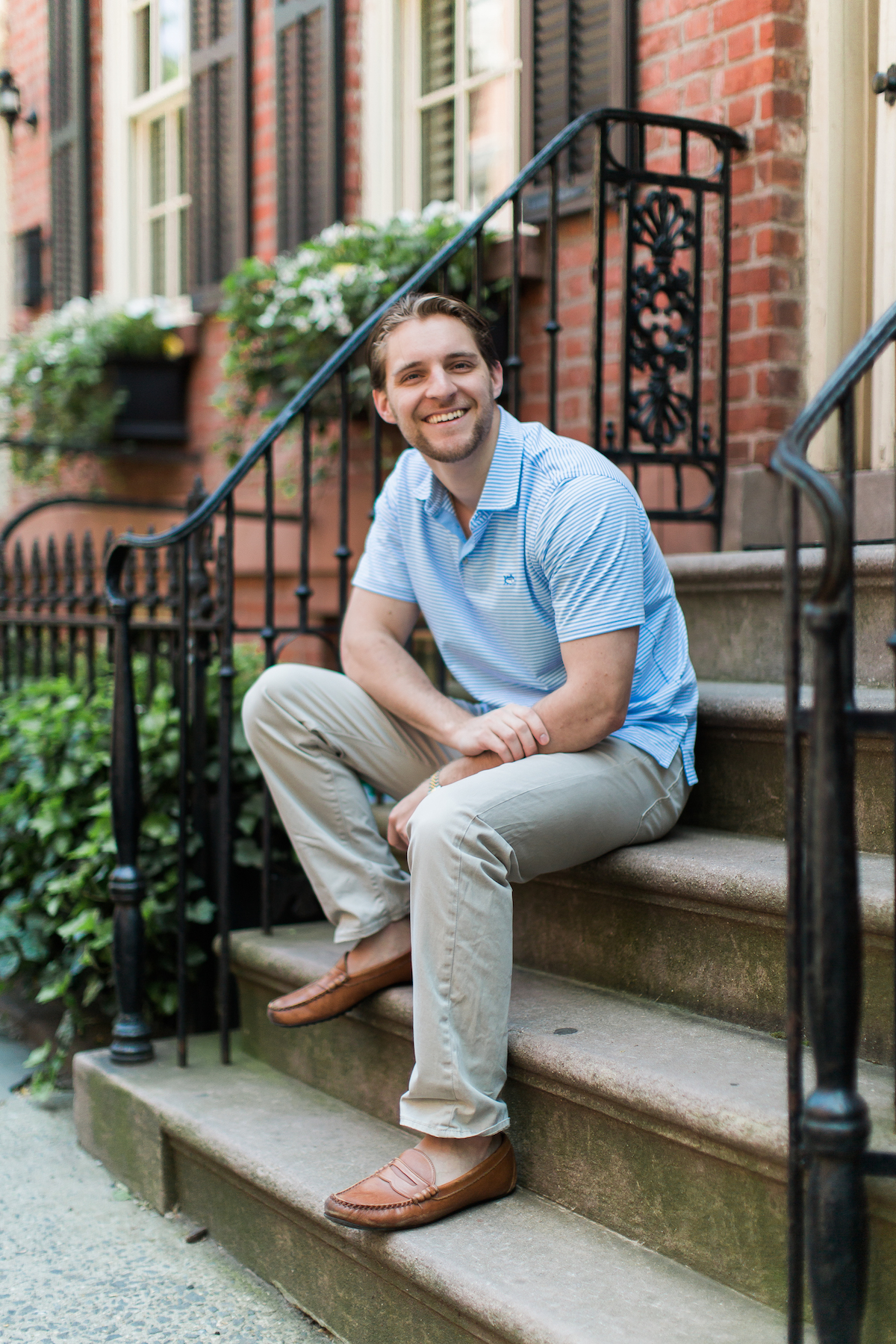 But then last summer my opinion changed. Though it's hot and there is a very sad lack of beaches and pools, summer is a great time to explore the city– especially because so many people leave for the Hamptons or other vacation destinations on weekends. It's much easier to get reservations at our favorite restaurants, bars are less crowded and the warm sunny weather is a great reminder to take date nights and check activities off of our bucket list.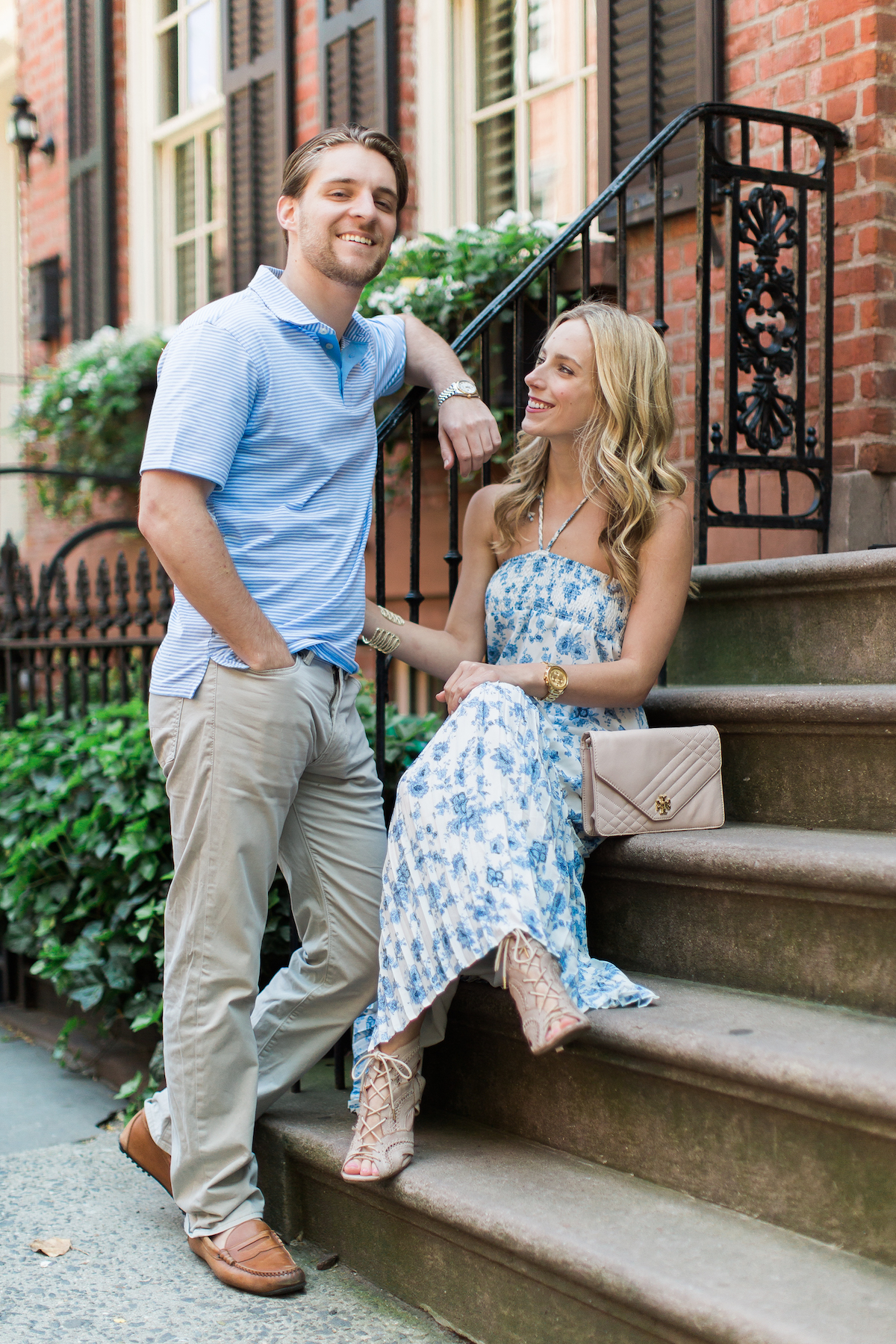 So here we are ready to embrace another summer in New York with open arms. Now, what to wear on those hot nights? Well if you ask us the answer is easy.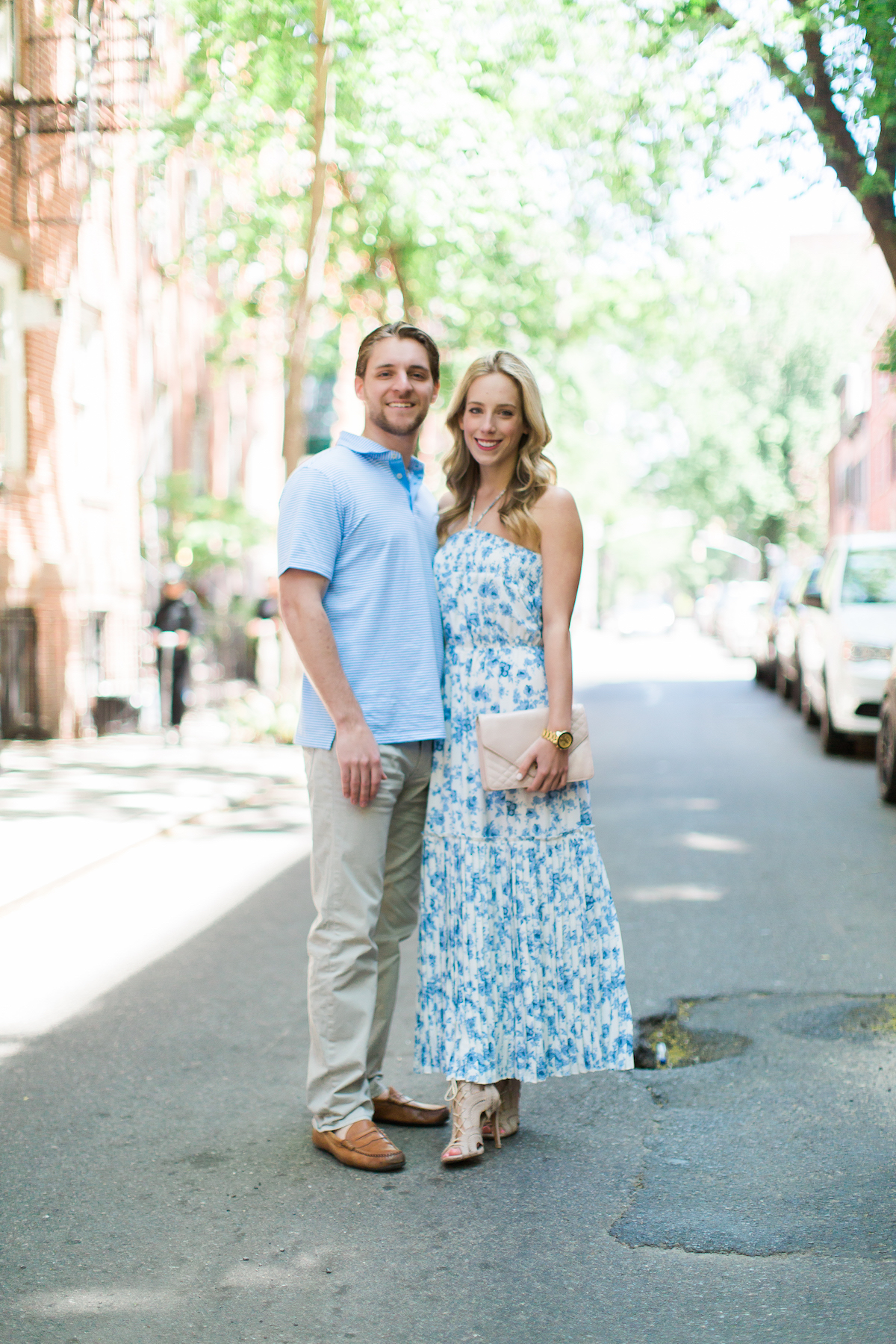 Nick and I both like to dress by the motto that simple is best and less is more. When it comes to his everyday apparel, Nick is a very loyal Vineyard Vines fan (he's well trained) however he does like to test the waters with other brands. He recently ordered this Southern Tide polo shirt and is obsessed with the fit and feel. He's very big on fabric quality and won't wear anything he deems itchy or that makes him hot, but this Peruvian pima cotton shirt got his stamp of approval.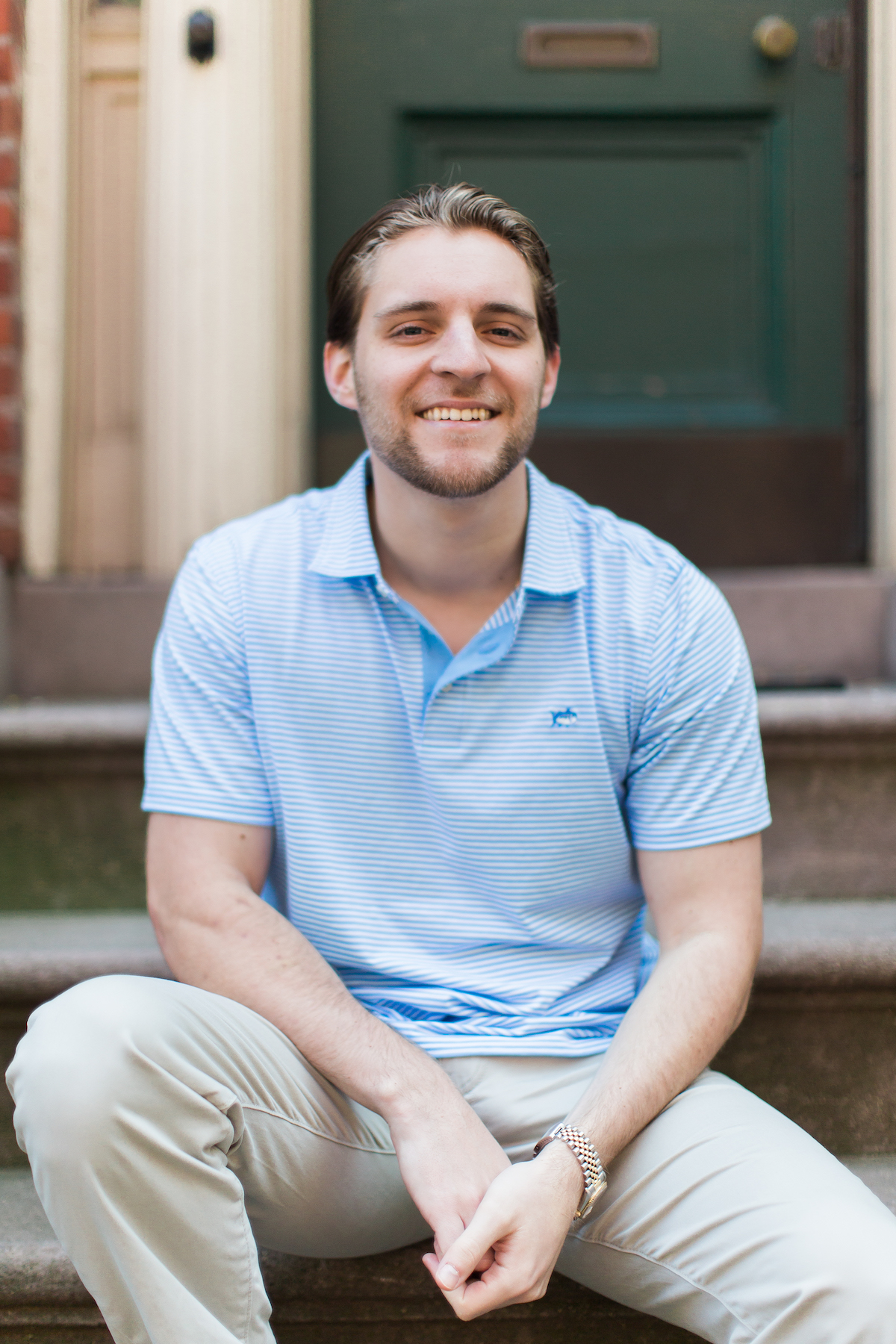 Stripe Jersey Polo | Tailored Chino Pants | Driving Loafers | Similar Watch
Ladies, if you shop for your guy definitely check out Southern Tide on Nordstrom.com. It's a little less expensive than a Vineyard Vines or Ted Baker and has some really great styles that will get him ready for summer.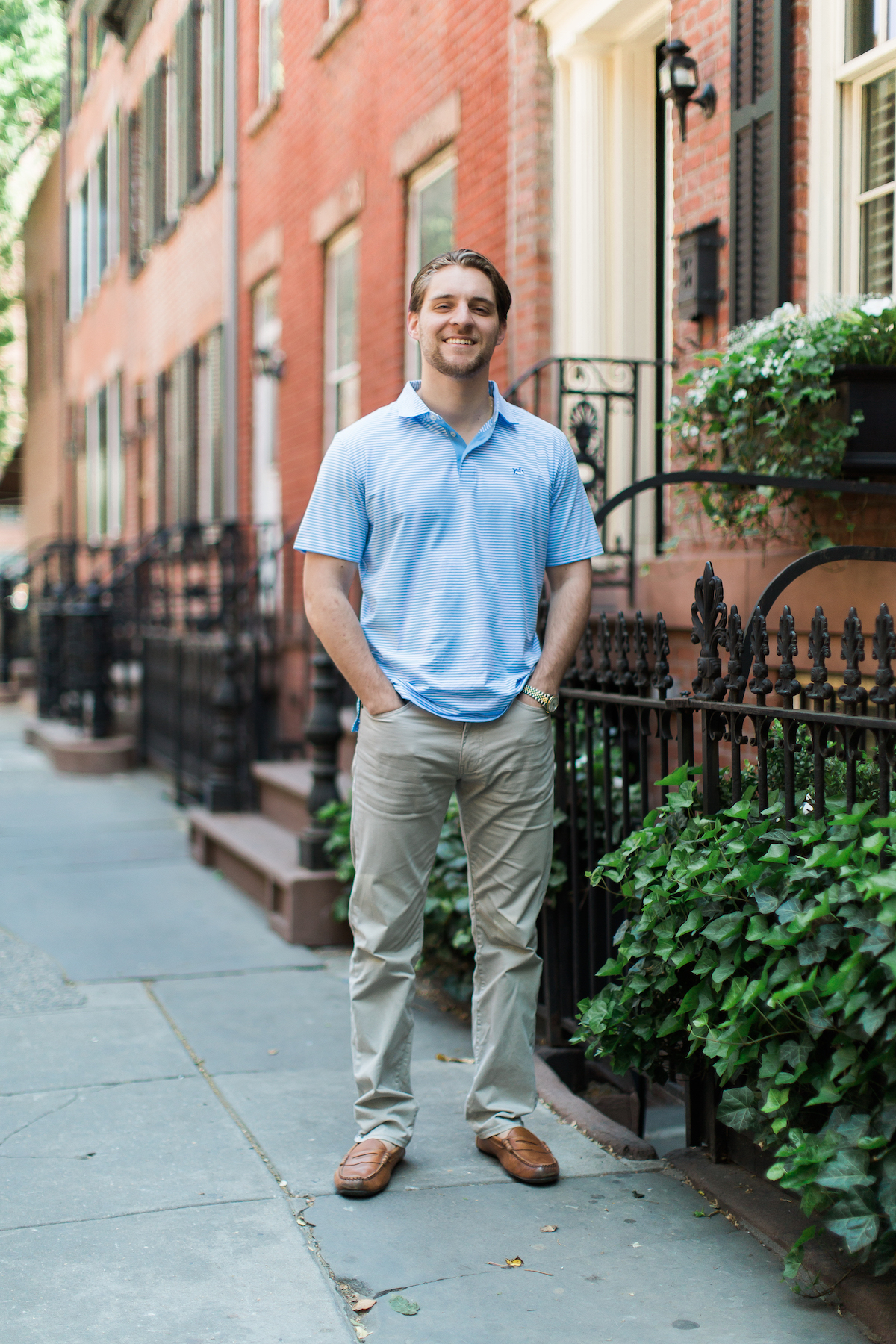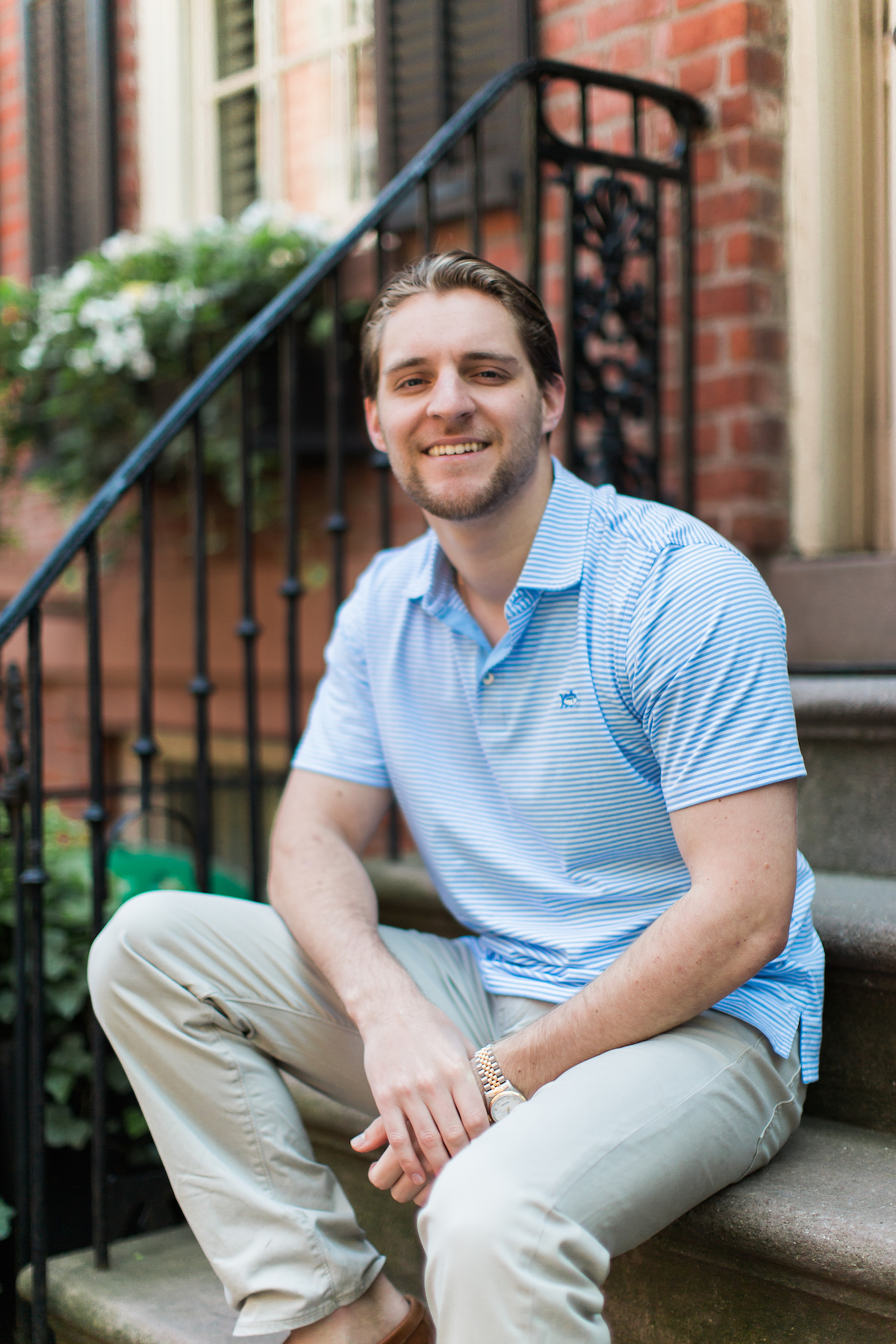 There's no surprise with my summer date night uniform. You guys know I'm allllll about the maxi dresses.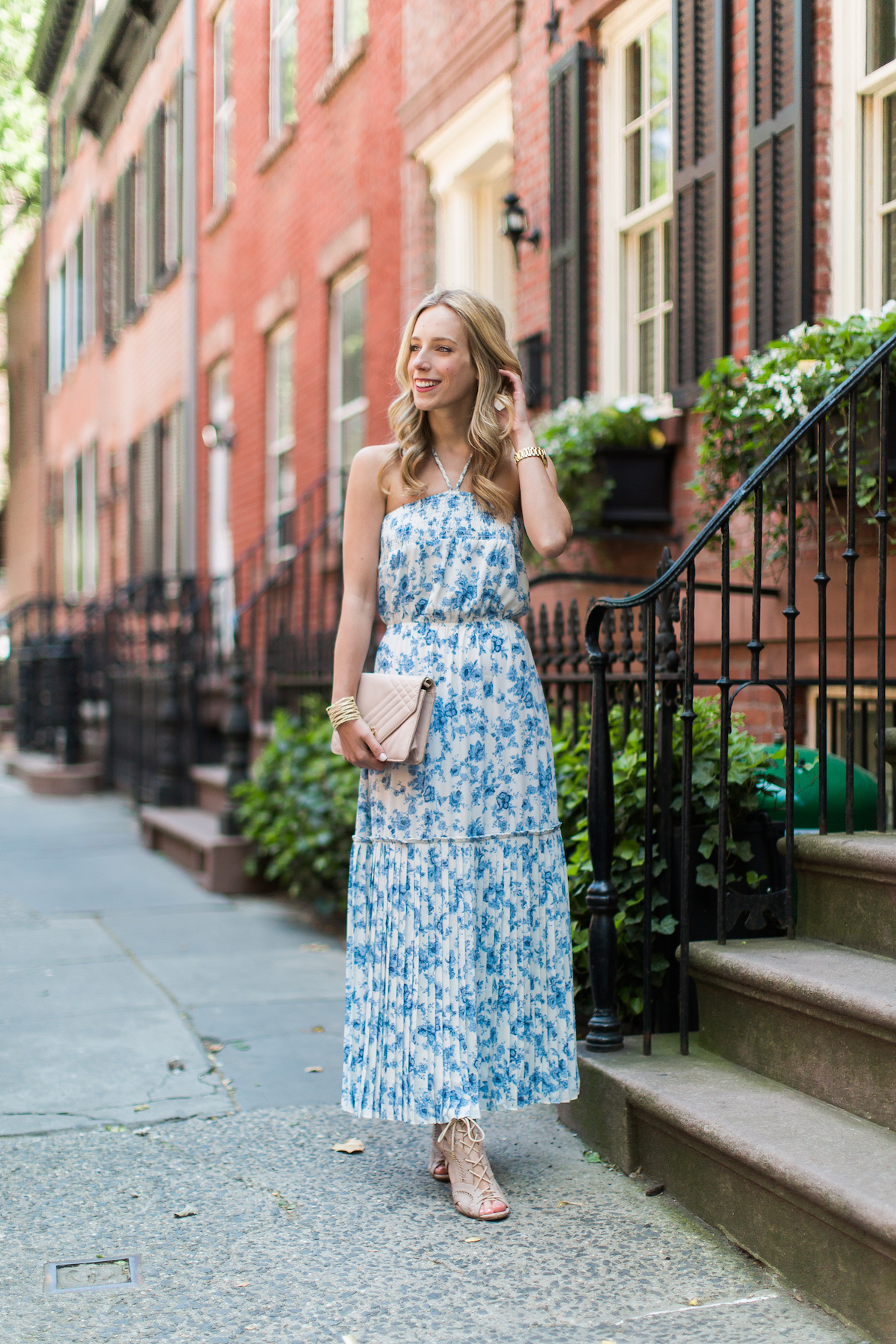 Floral Maxi Dress | Similar Sandals | Tory Burch Clutch | Kendra Scott Cuff Bracelet
This blue floral beauty is lightweight and could easily be dressed up for a wedding or down with flats and a denim jacket for casual Friday. Win win, right?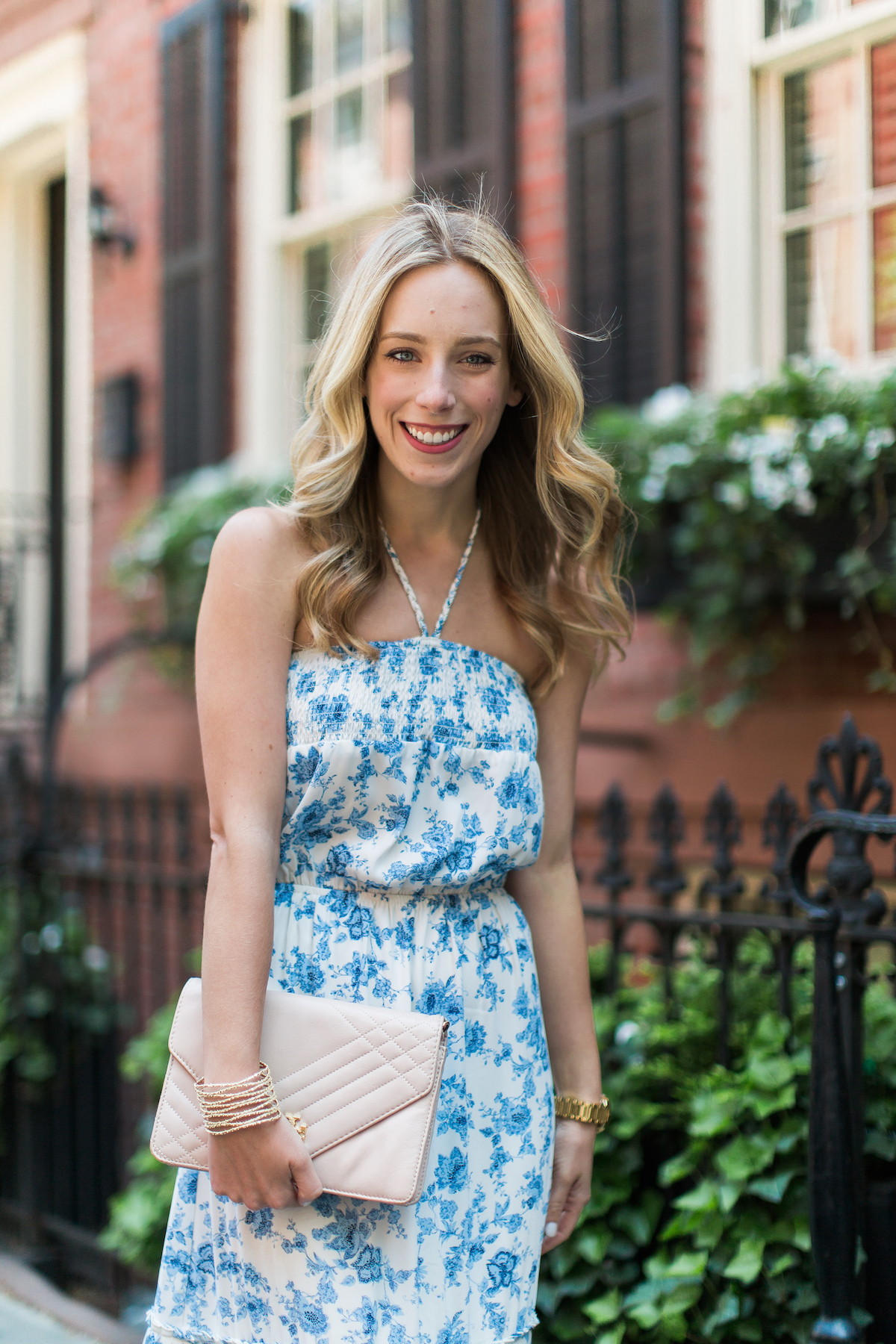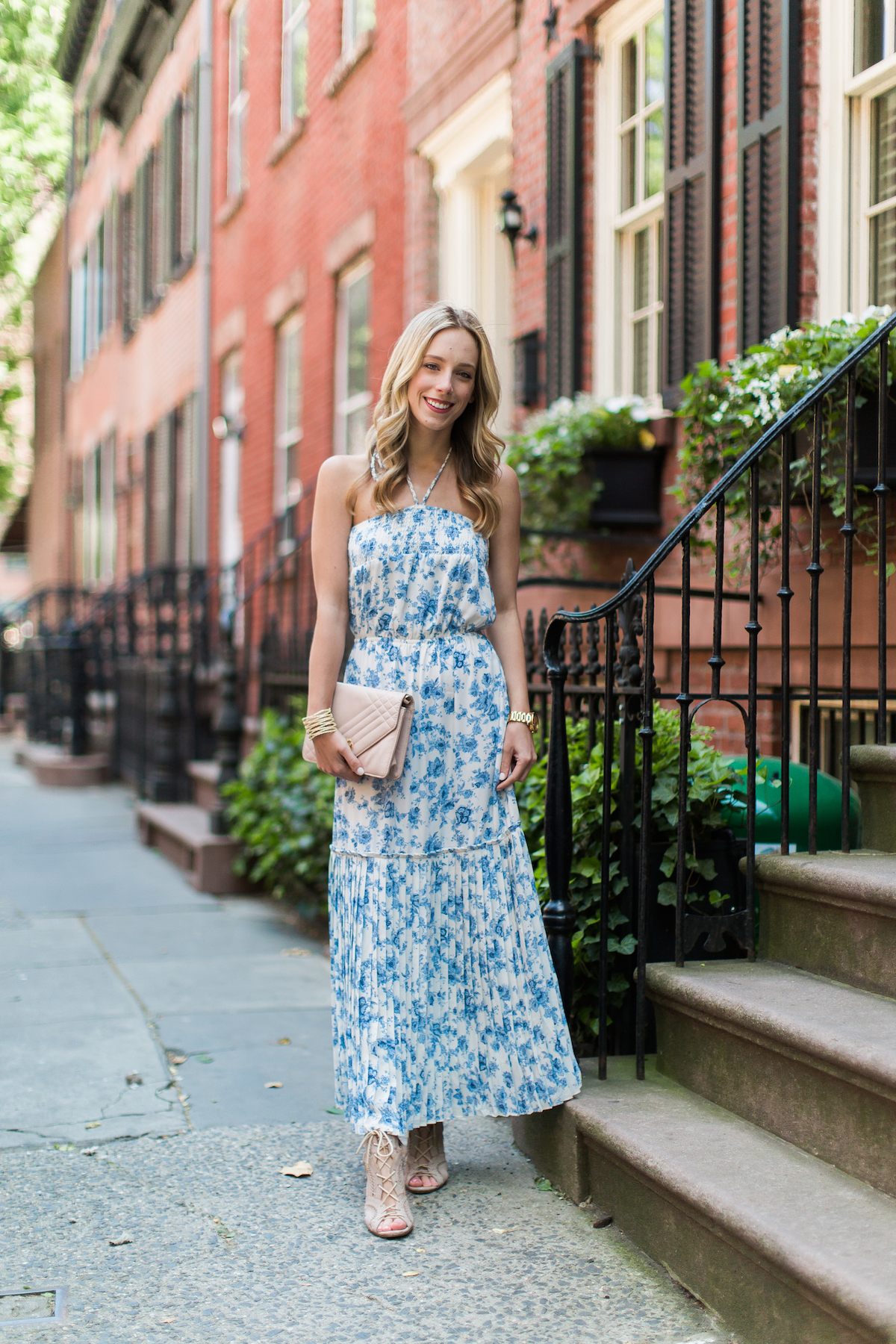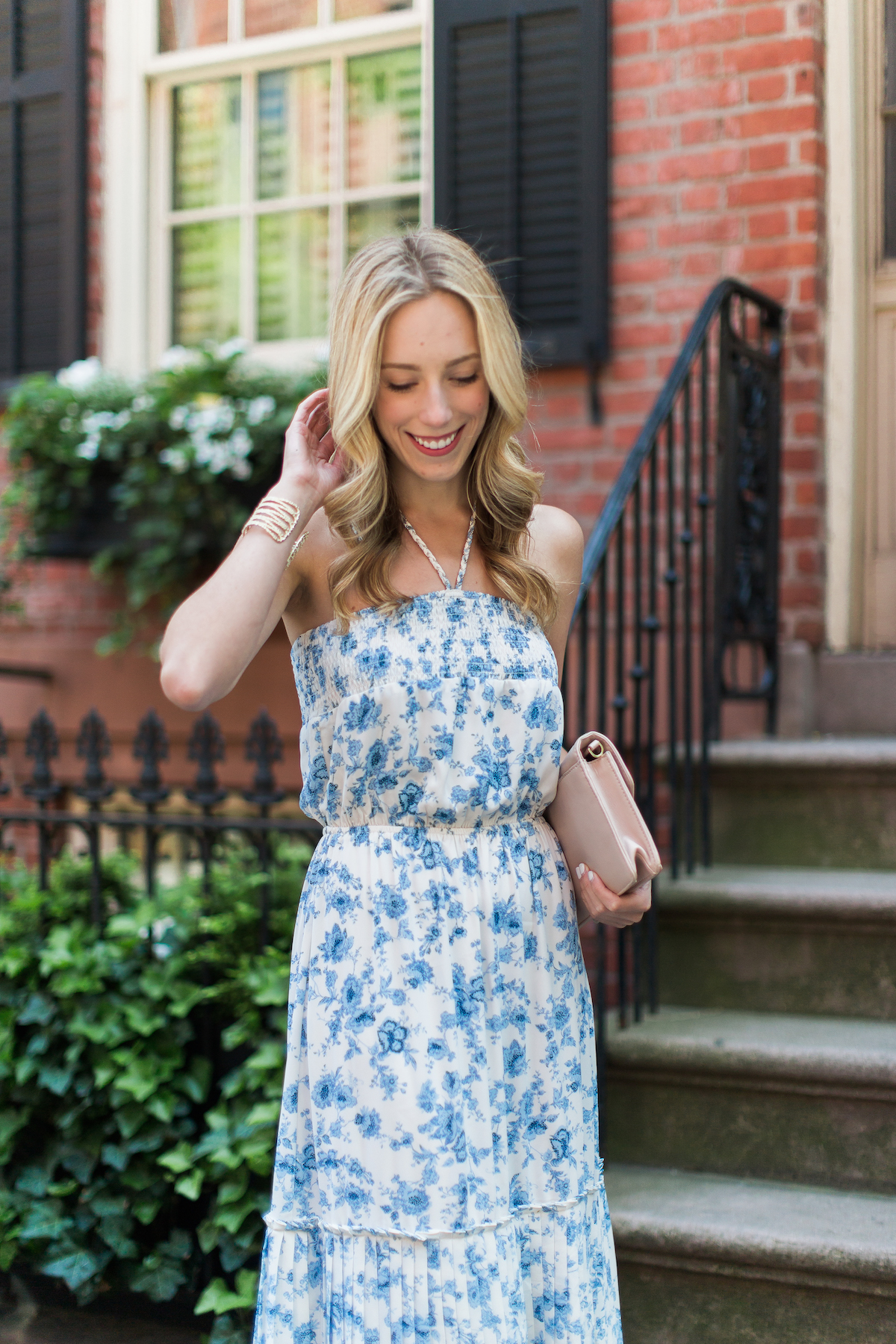 Photos shot by Caitee Smith Photography
Big thank you to Nordstrom for sponsoring this post!
- Katie