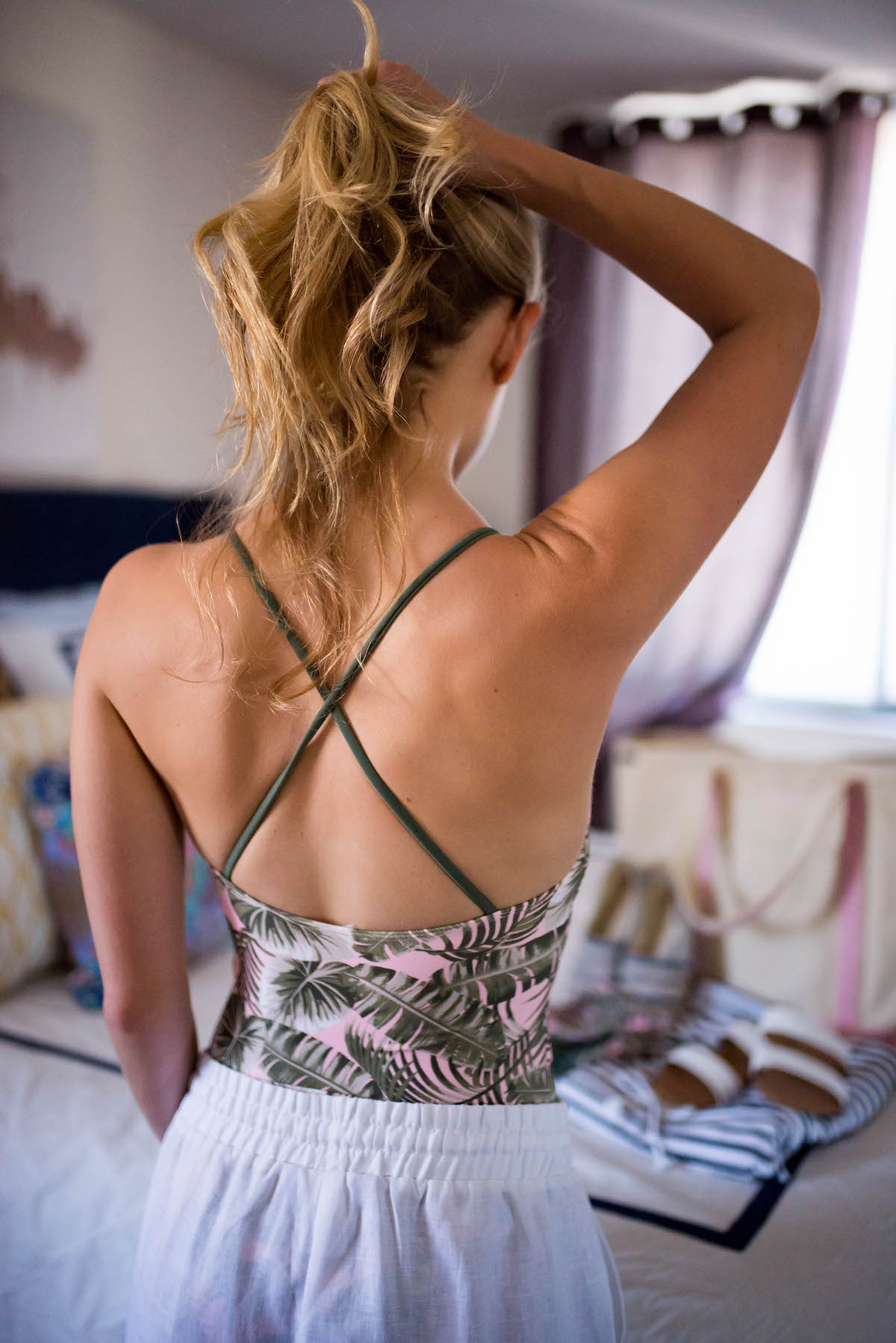 Hi friends! I apologize for the sparse amount of posts over the last few days. I'm sure you noticed on Instagram that I was trekking all over Serbia last week (more to come) on a very exciting adventure. It was such a fun trip, but I have to admit I've had a really rough go recovering from my jetlag and catching up on sleep now that I'm home. Though the important thing is I'm back feeling super inspired and I'm especially looking forward to celebrating the Memorial Day holiday over the upcoming long weekend.
This weekend is always one of the best of the summer. Why? It marks the start of my favorite season and to make things sweeter for us shopaholics, there are always some amazing sales. Speaking of… today Lands' End is running an incredible swimwear promotion. I'm talking 50% off suits for the entire fam (men and kids included!) plus upgraded free shipping. Yes, you can receive your order just in time to take a cool dip with a margarita in hand.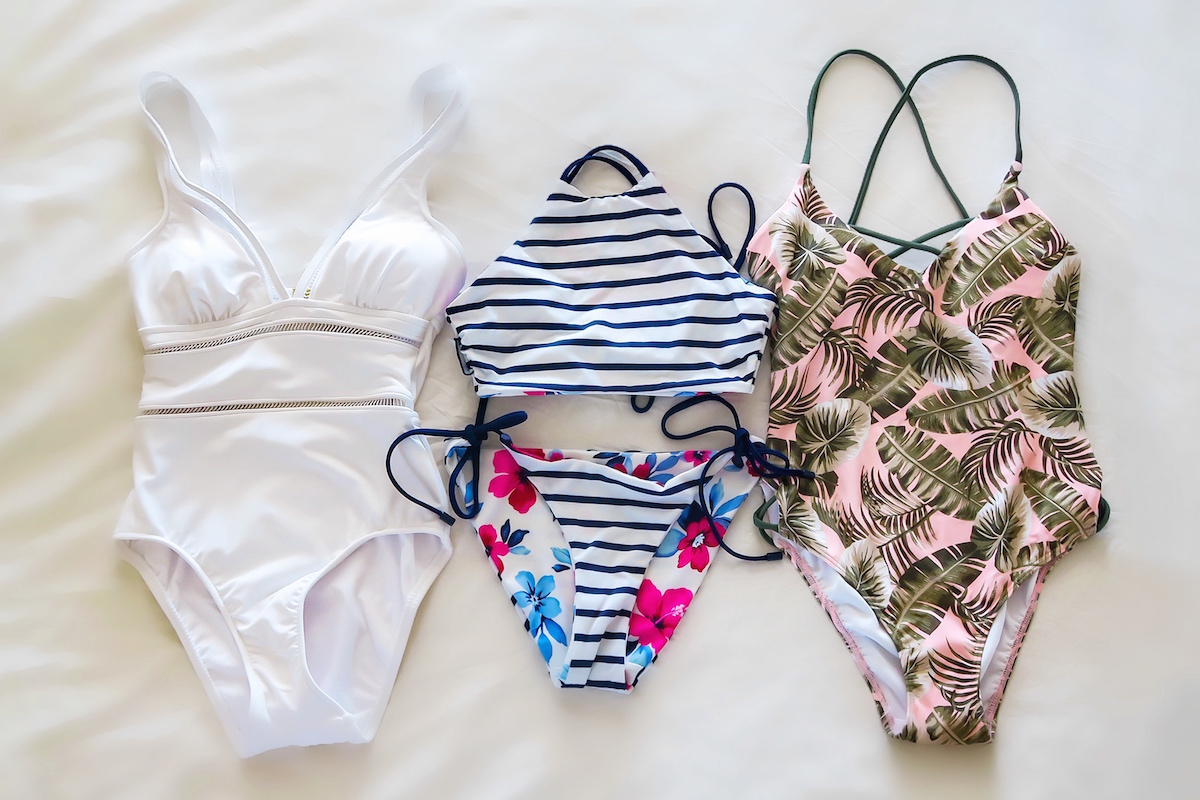 I had a chance to shop the Lands' End swim section for myself and well, clearly I hit the jackpot. It was really hard to narrow down my choices and I was equally impressed with both the one pieces and bikinis that I ordered. You can scroll through my standouts below where I included my thoughts on sizing, design and fit.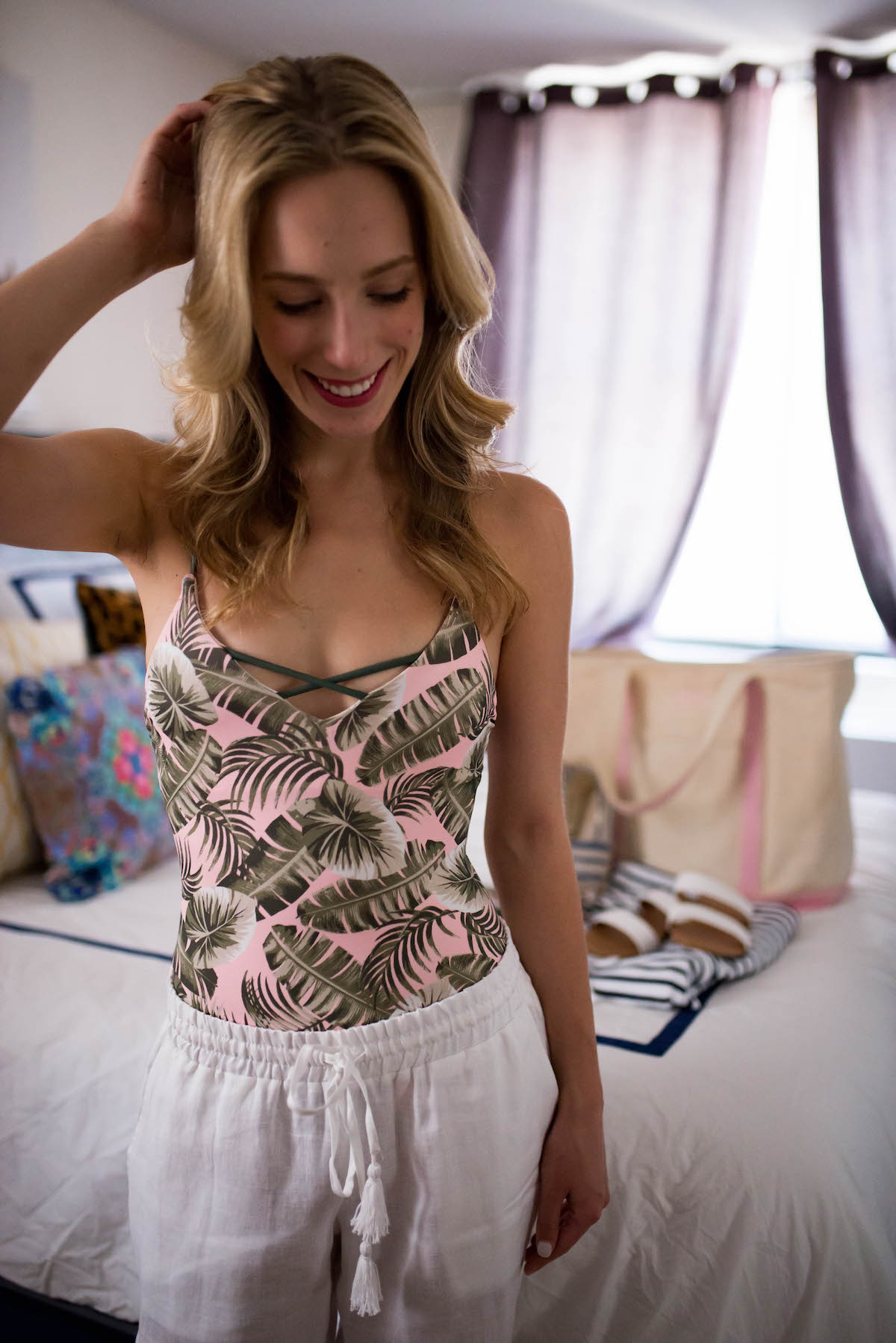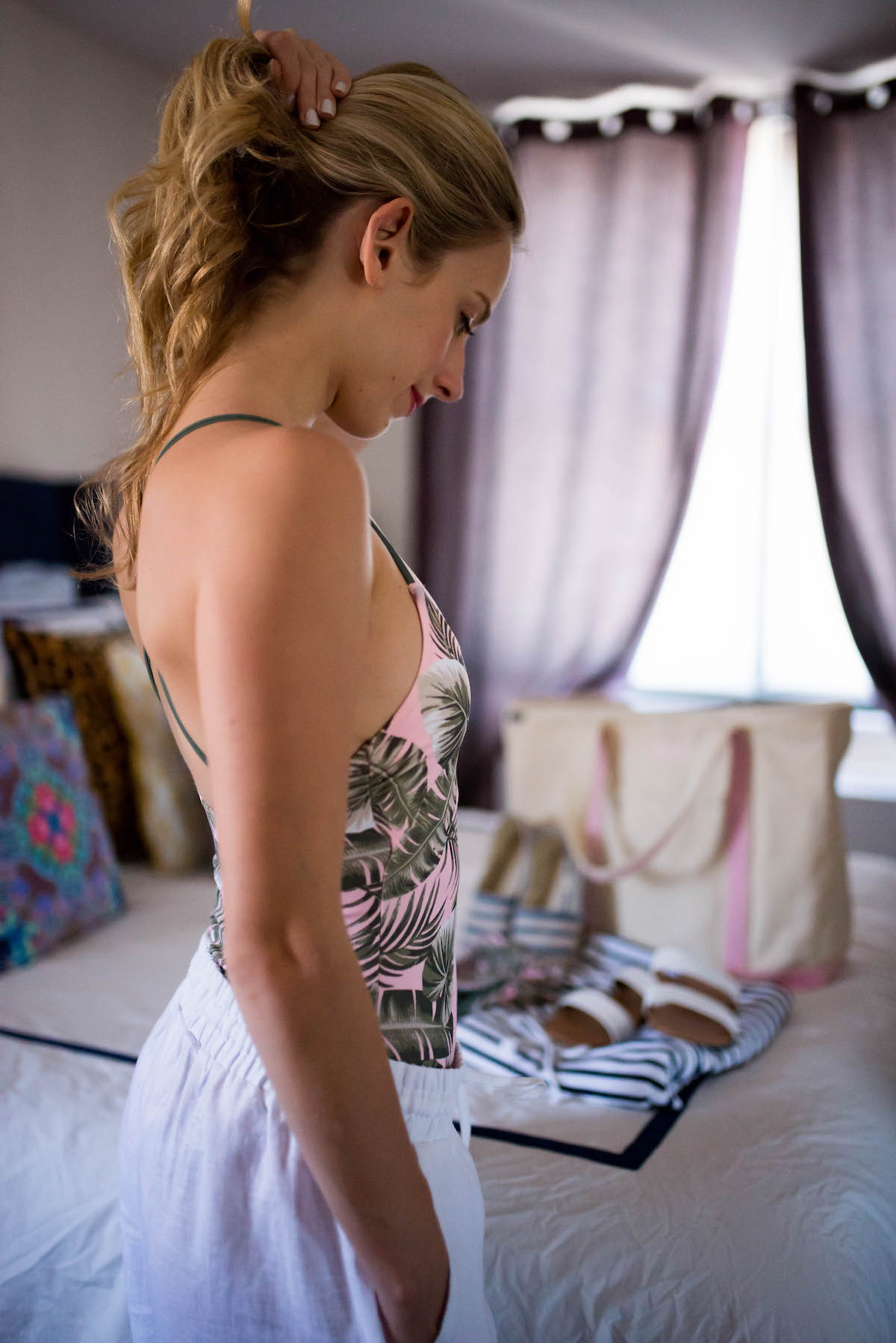 Strappy One Piece Swimsuit ($65) | Linen Pants ($79)
This swimsuit is my favorite because of the flattering strappy back and tropical print. Just order one size up if you prefer a little extra room for movement. It's definitely a very snug fit! These linen pants come in navy too and are a perfect option if you aren't in the mood for a dress-style cover-up. (I'm wearing an XS in both.)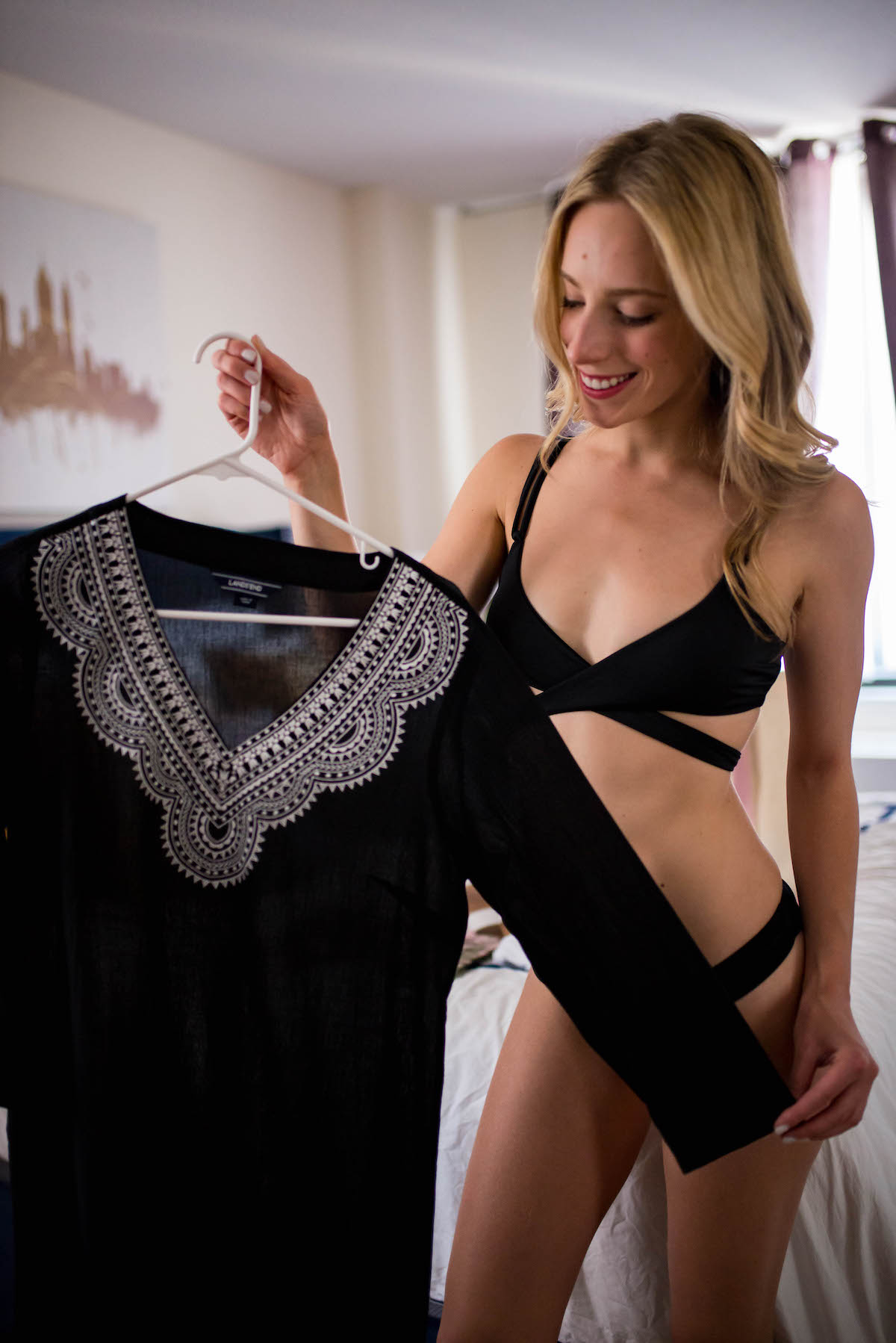 Black Wrap Bikini Top ($45) & Bottoms ($35) | Embroidered Woven Tunic Cover-up ($65)
I was skeptical about this bikini because it's a little edgier than what I normally go for but I love the fit. The bow tie in the back adds a fun feminine touch too. For a complete beach-ready look I paired my bikini with a black embroidered tunic. (I'm wearing an XS in both.)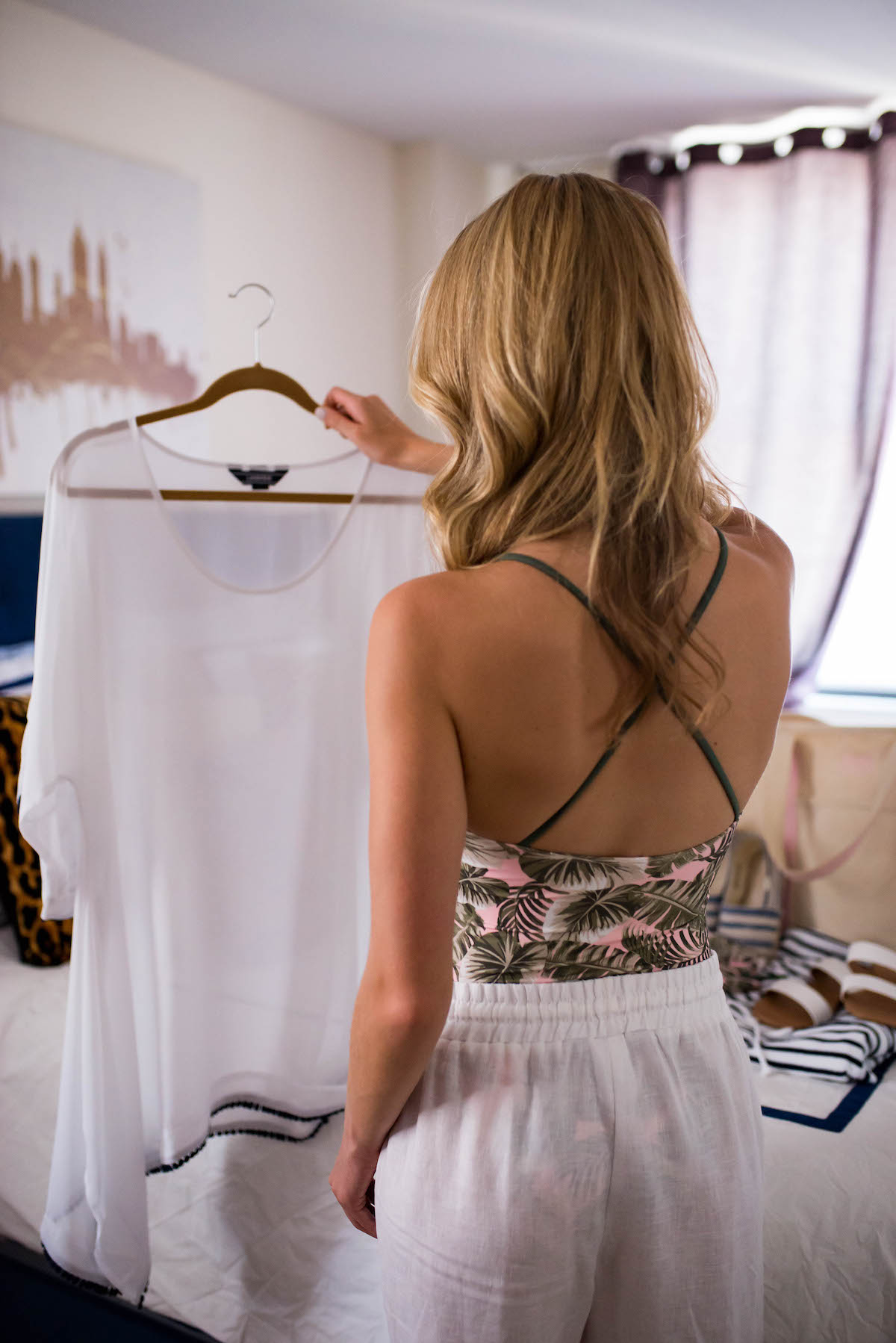 Dolman Sleeve Cover-up ($69)
A navy pompom trim? Count me in. This sheer lightweight cover-up pretty much matches with anything.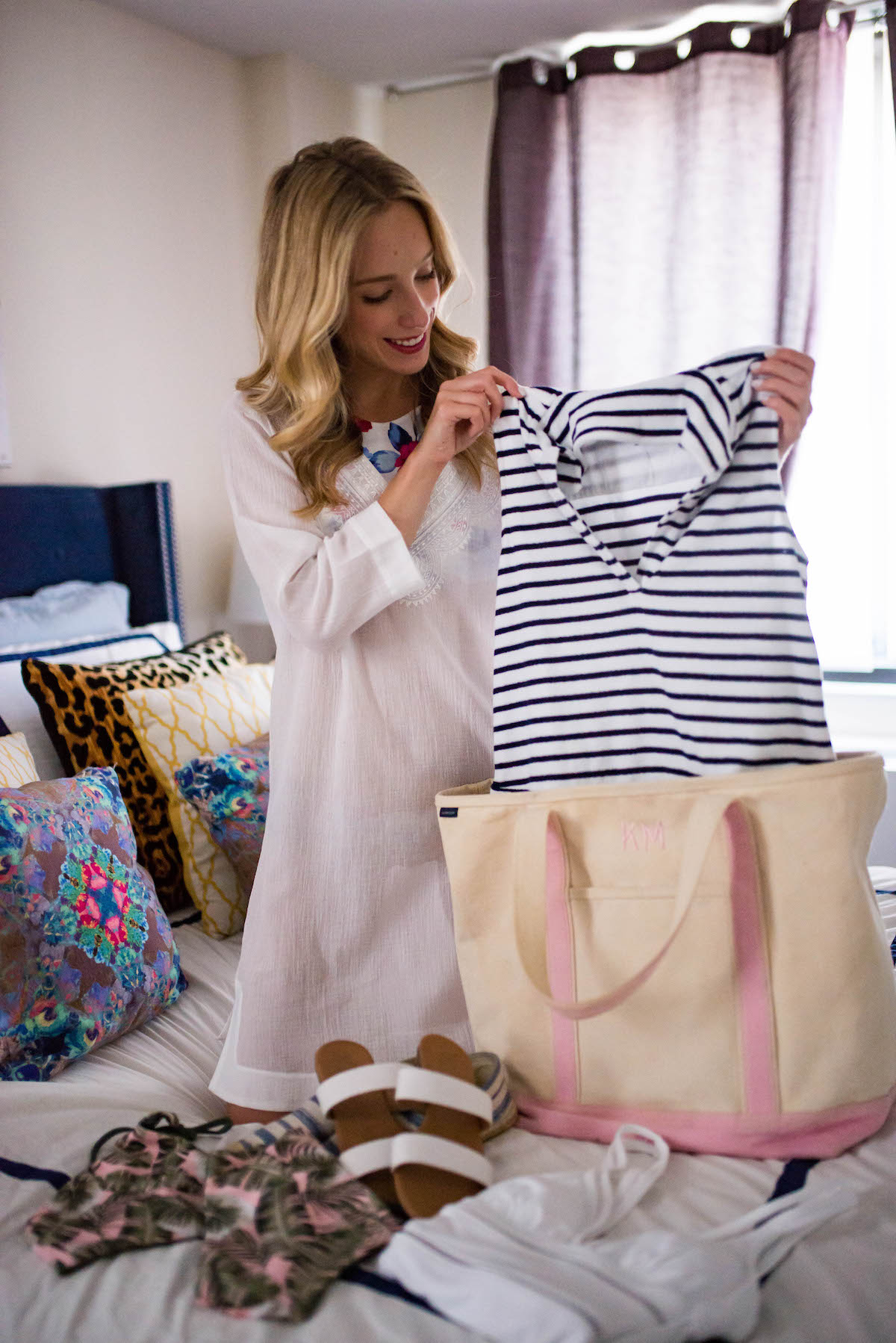 Terry Sleeveless Polo Cover-up Dress ($55) | Embroidered Woven Tunic Cover-up ($65)
This cover-up dress is a triple threat for a few reasons: stripes, pockets & its terry cloth. Need I say more? The one I'm wearing is the white version of the black embroidered cover-up you saw above!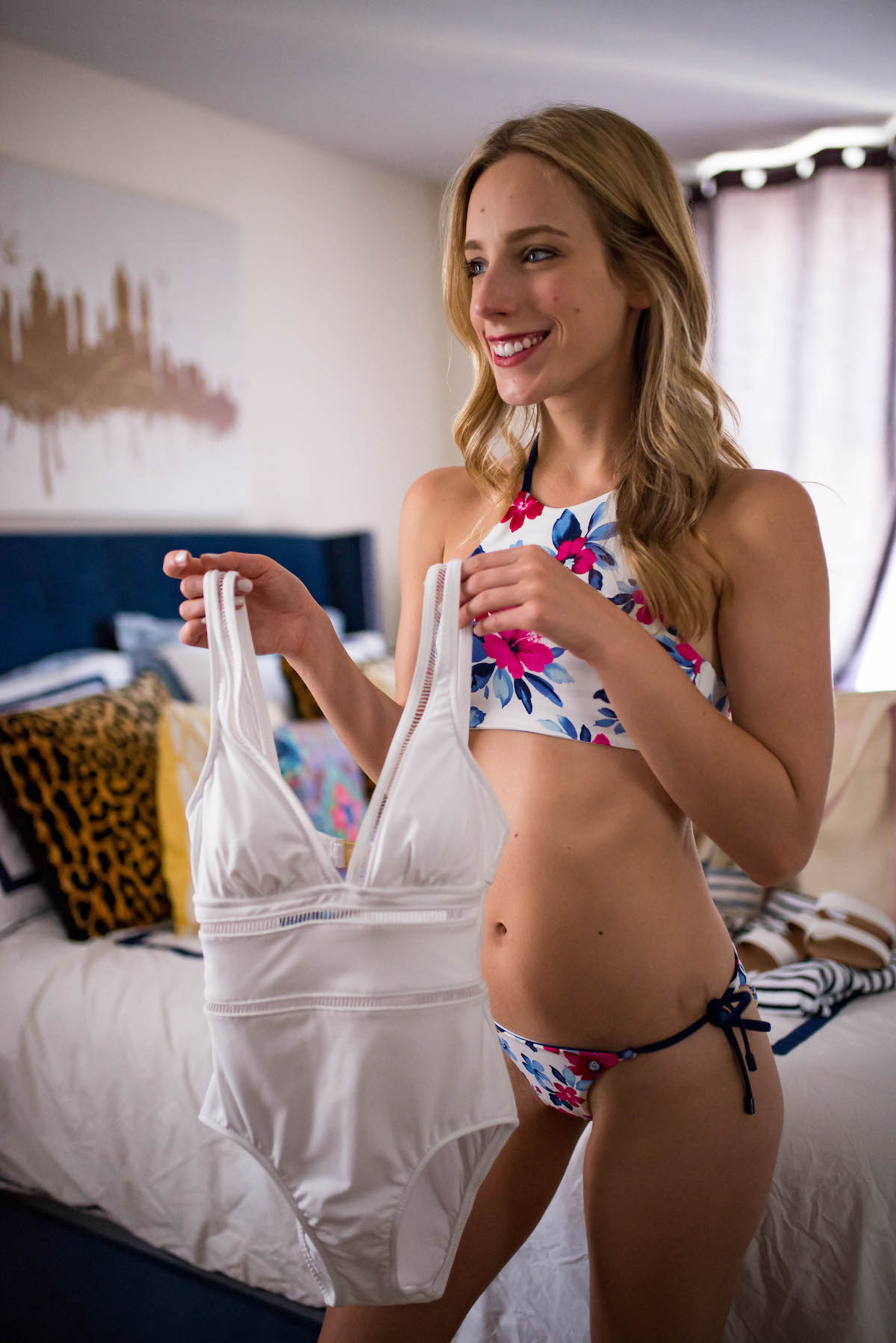 V-Neck One Piece Swimsuit (on sale for $74) | Reversible High-Neck Bikini Top ($39) & String Bikini Bottoms ($35)
A classic white one-piece has been on my list and I'm so happy I scooped this one up. I love the v-neck cut and lattice trim. And yes, with this bikini you get two for the price of one. It's reversible so one day you can rock stripes and the next florals. (I ordered an XS in both.)
So before I let you guys go get this: Lands' End is taking things one step further and has officially declared today National Swimsuit Day. They can do that? Well, apparently when you're Lands' End you can. But that's not all! They are also running a really cool sweepstakes where you can enter for a chance to win an amazing beach experience in the British Virgin Islands. So where can you sign up? All the details can be found here:  www.landsend.com/beachsweeps. I'm crossing my fingers!
Big thank you to Lands' End for sponsoring this post!
- Katie