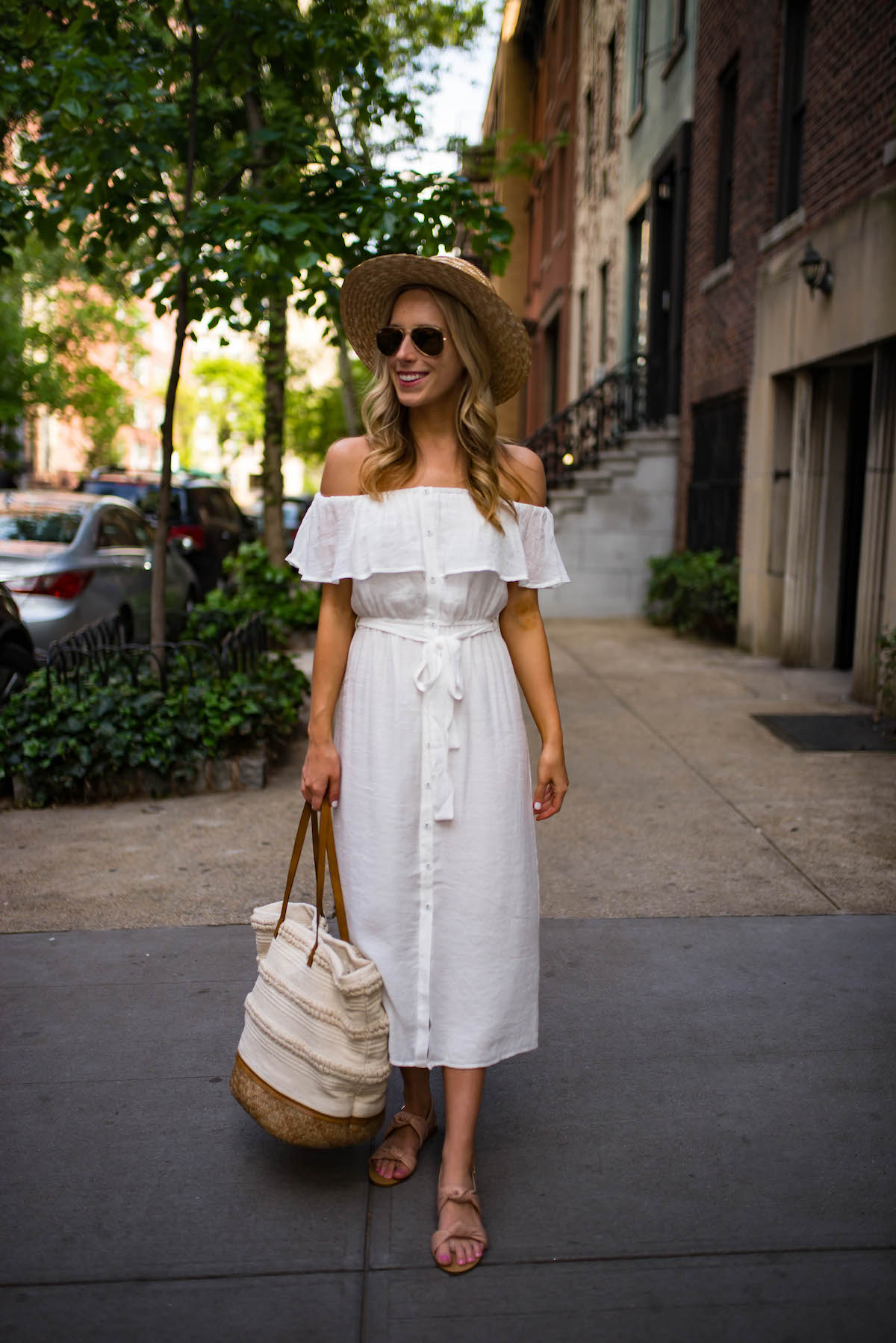 I've officially found the perfect dress for summer! White, off the shoulder, breezy and under $100? Y E S. P L E A S E.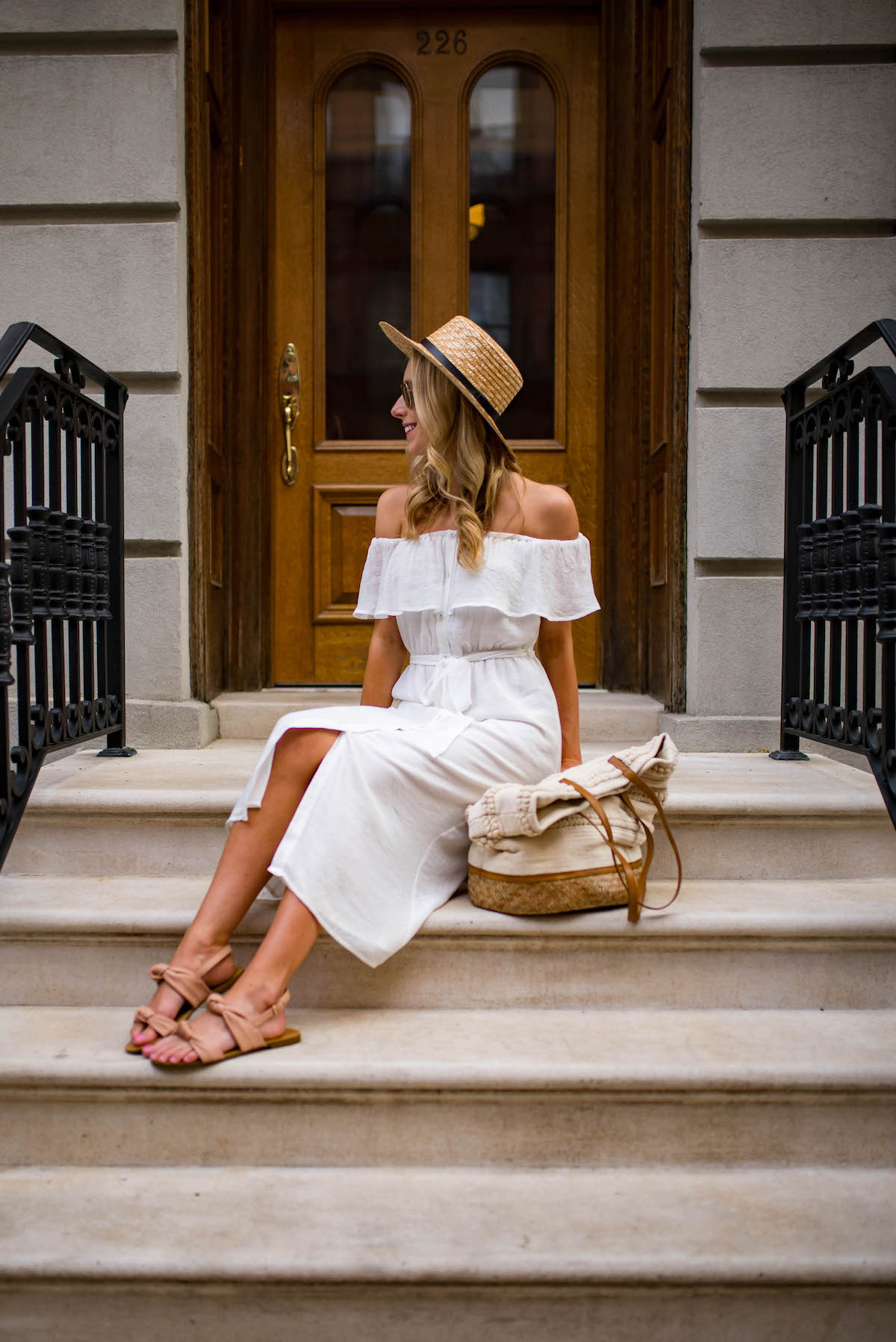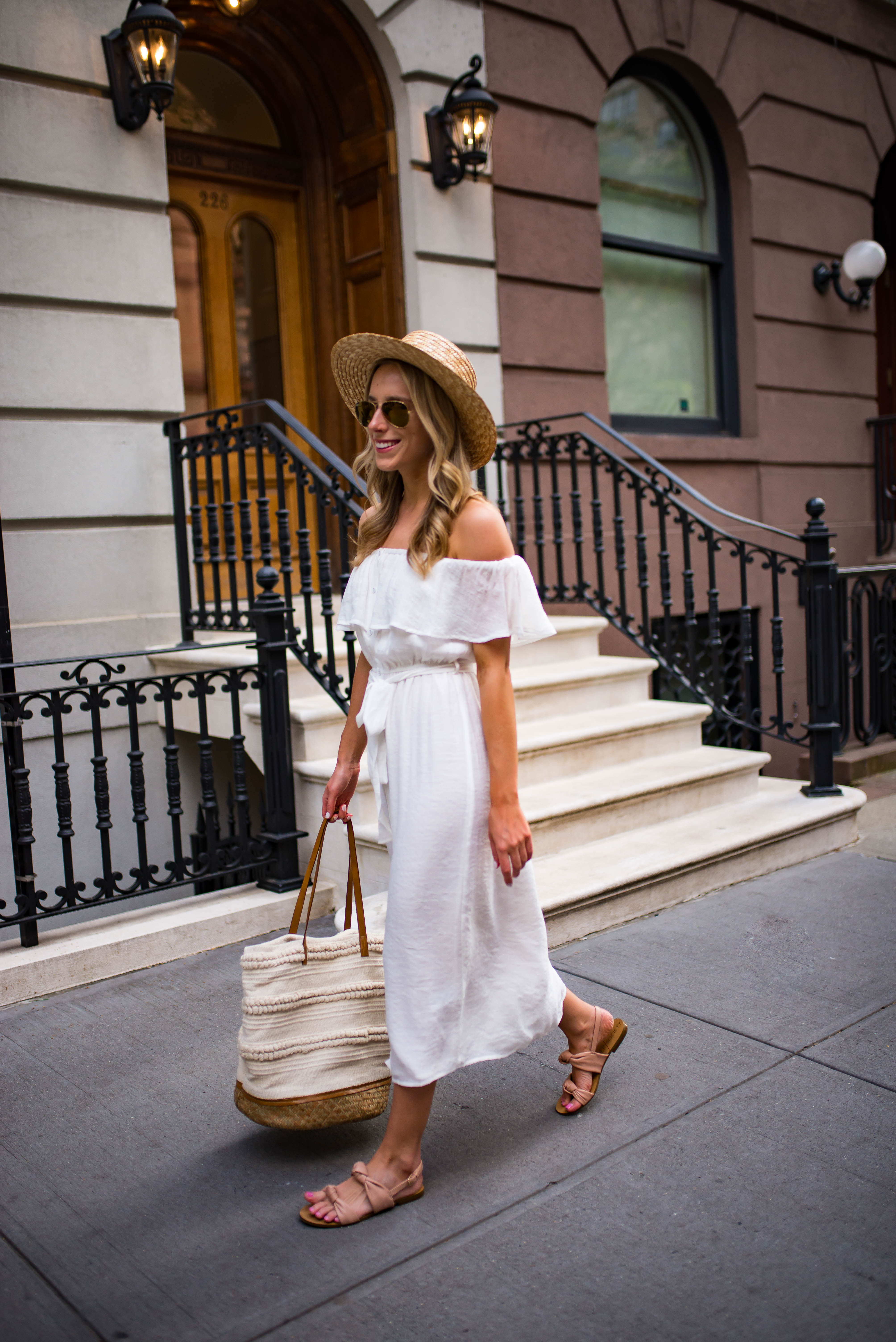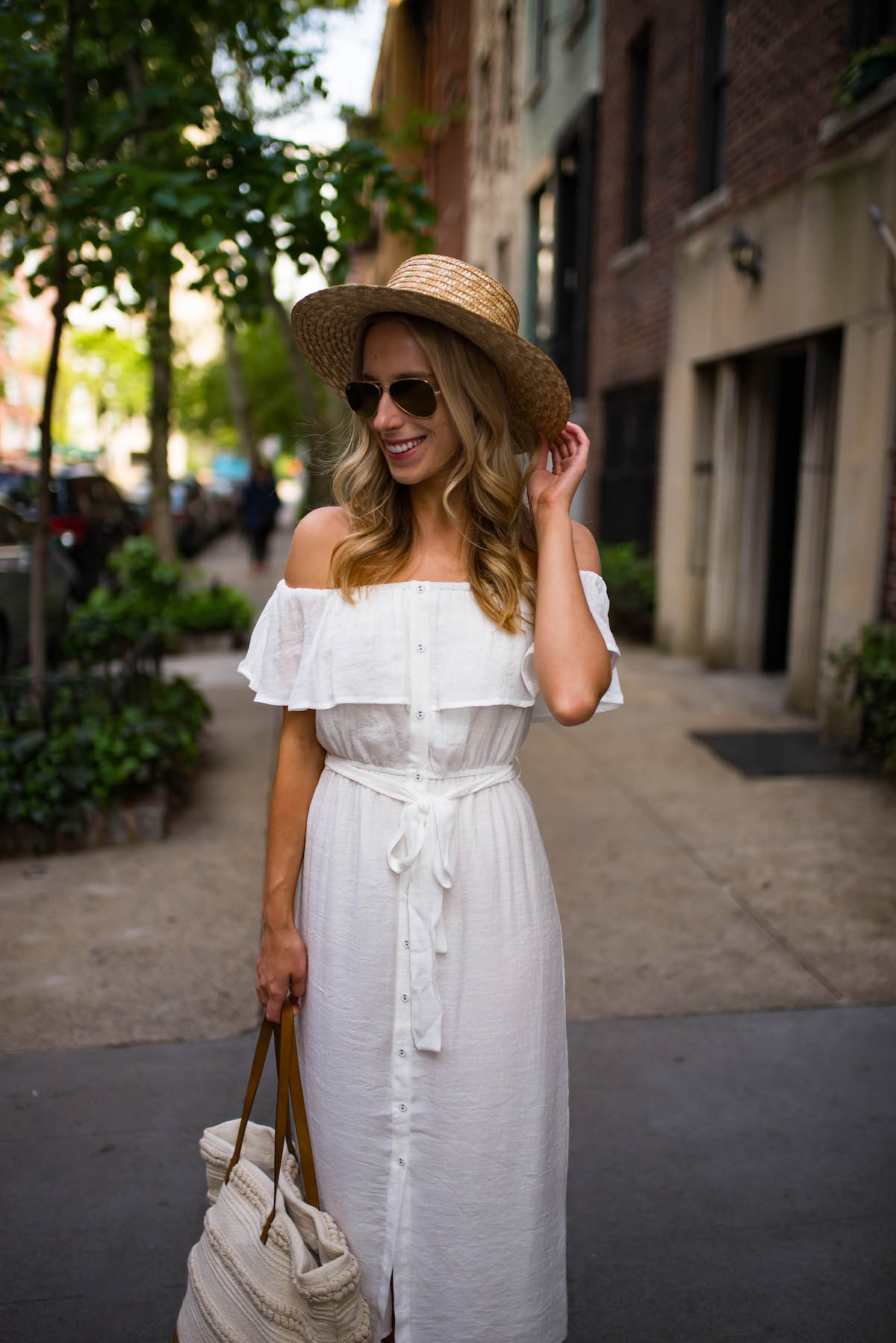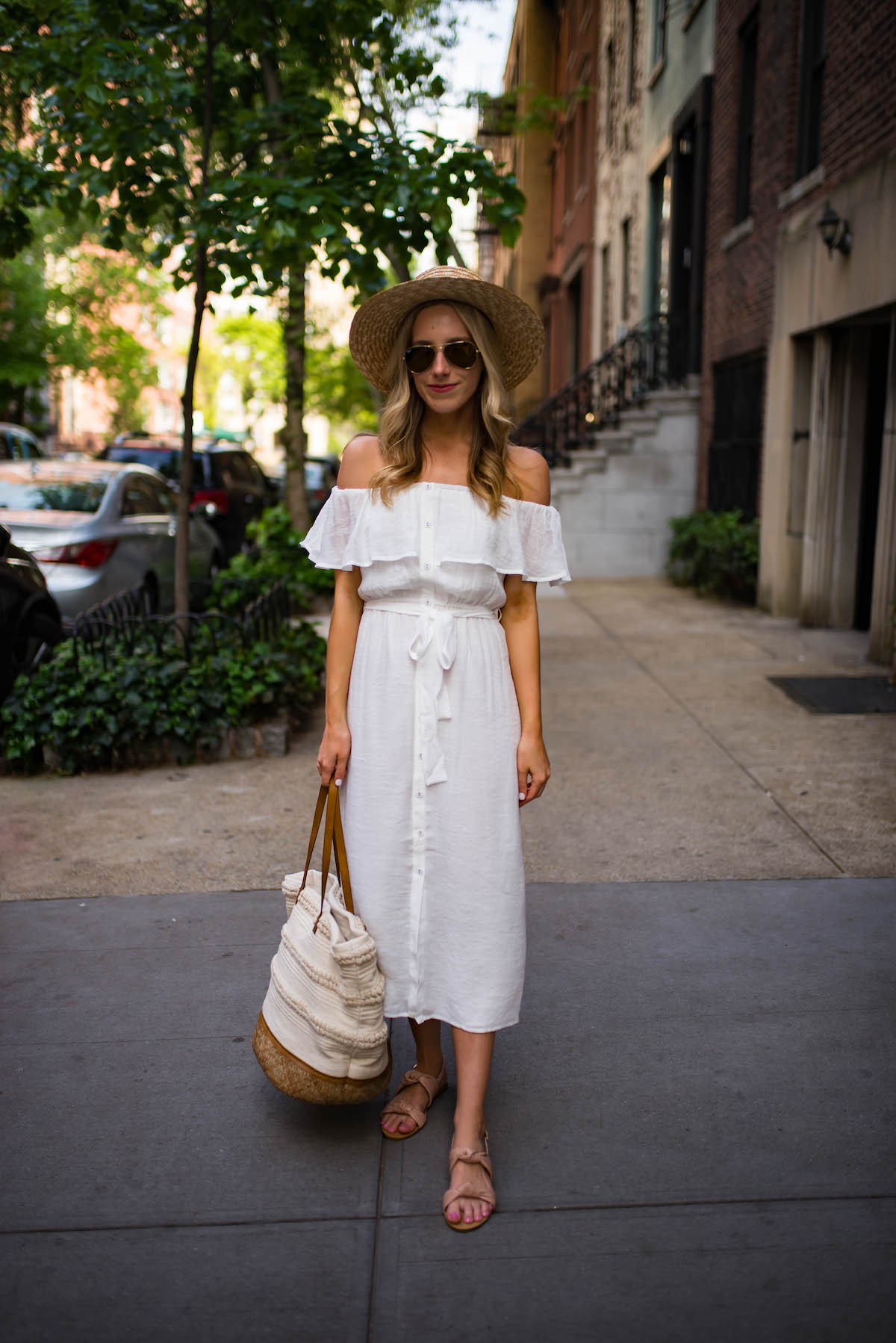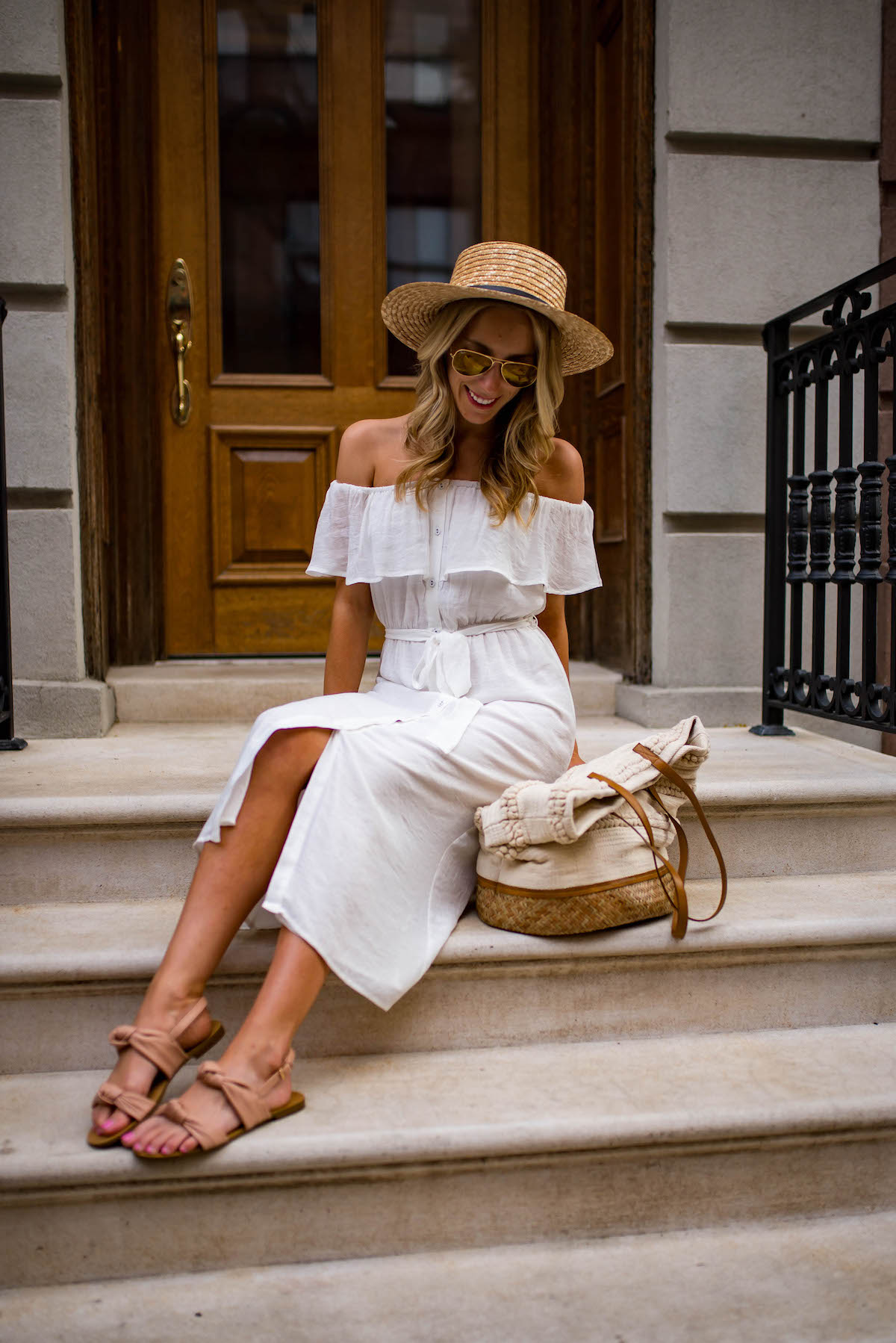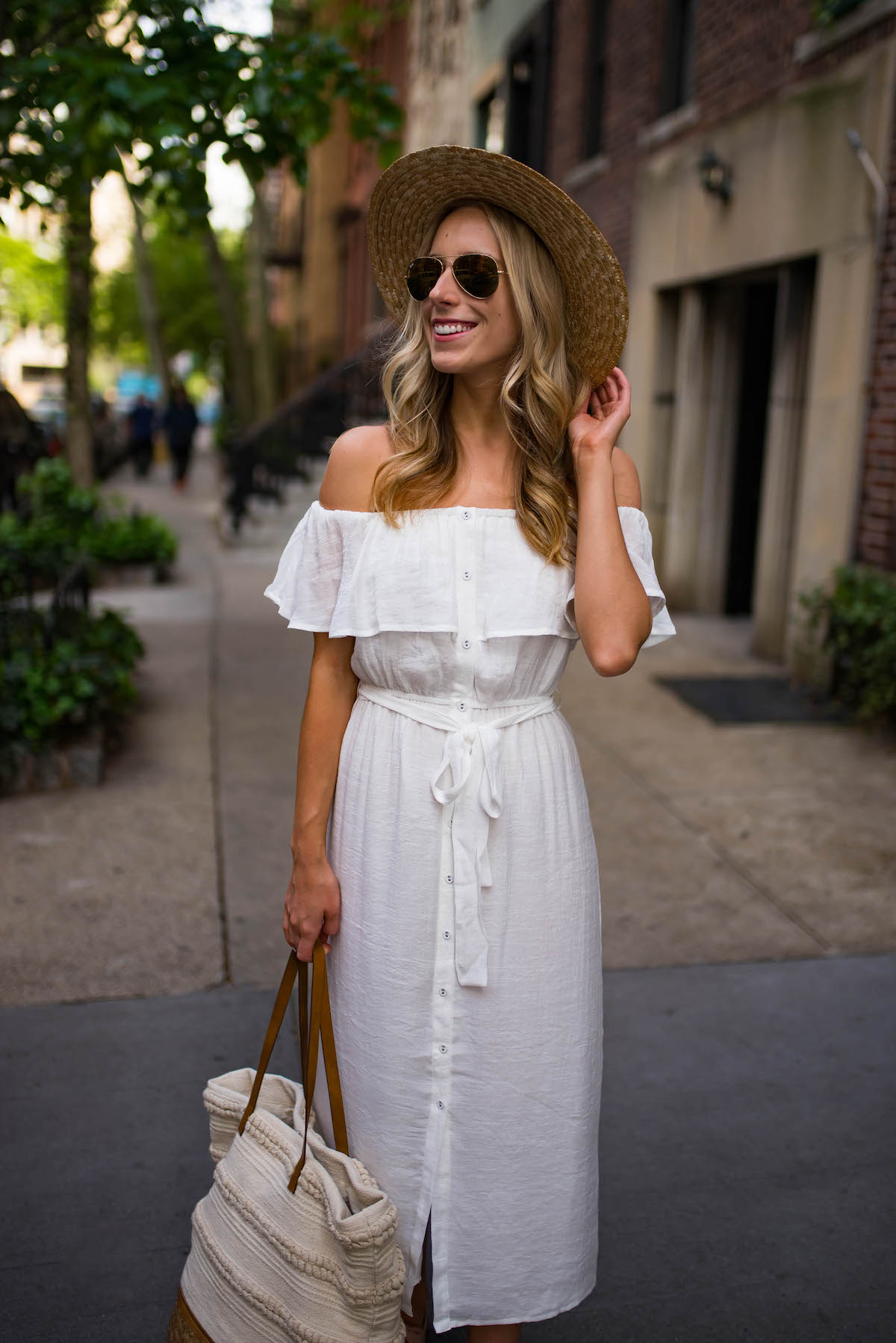 Off The Shoulder Dress (under $100!) | Tote Bag (love these styles too)| Boater Hat | Sandals (under $80!) | Aviators
So if you haven't noticed by now, nope, I am not in New York. I'm a few hours ahead (six to be exact) across the pond in the eastern European country of Serbia! Why you ask? Well I'm currently running on fumes but I promise to share more next week. In the meantime make sure you're keeping up with my Instagram Story because that's where I've been posting little tidbits of what I'm been up to. Happy Wednesday everyone!
- Katie