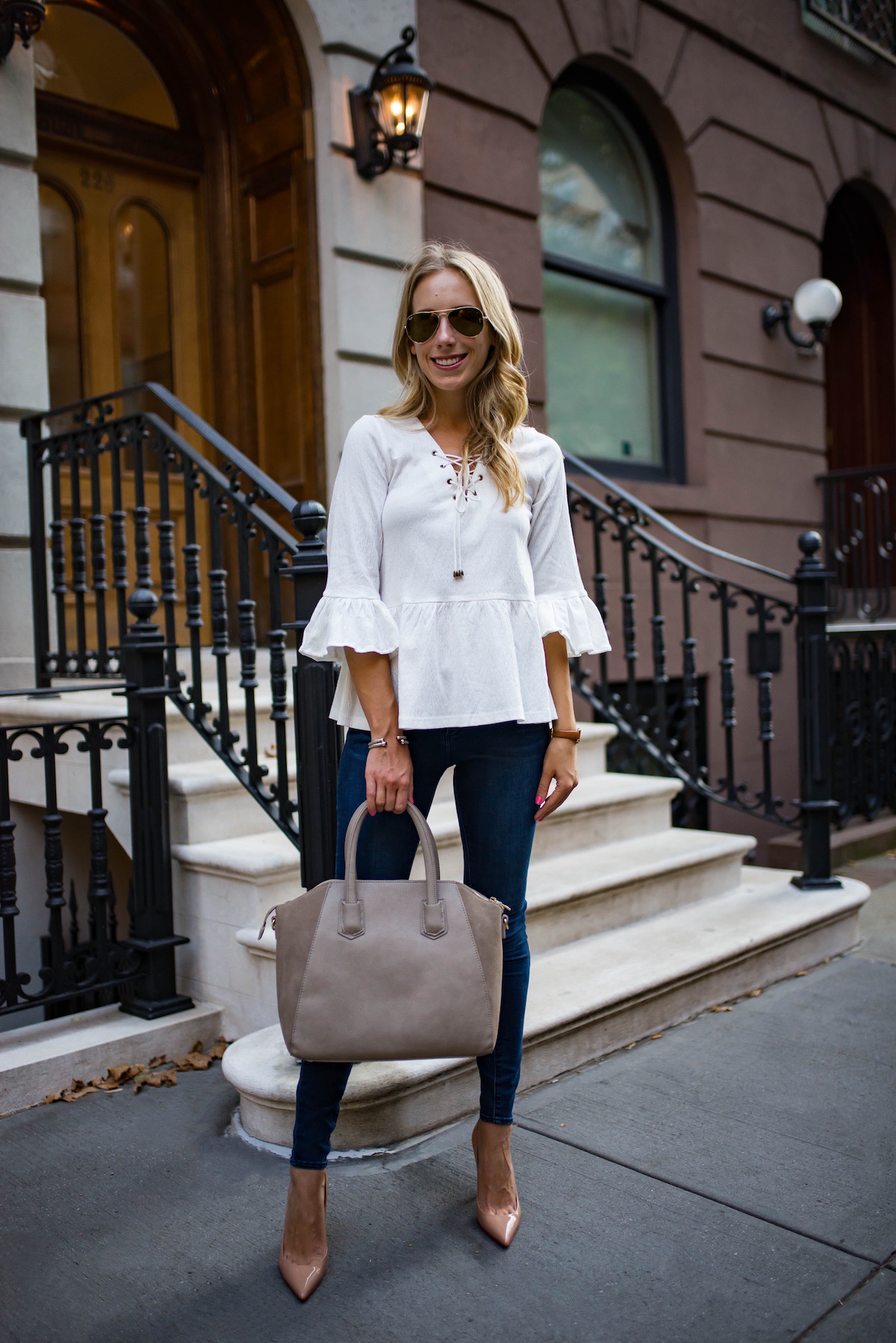 Despite all the talk of fall shopping, there's absolutely no escaping the fact we're still in the dead middle of summer. I decided to walk to a doctor appointment early yesterday morning and in just a short span of 15 minutes I was a sweaty mess. YIKES. It feels almost ridiculous that I'm even blogging about fall now… Sorry guys!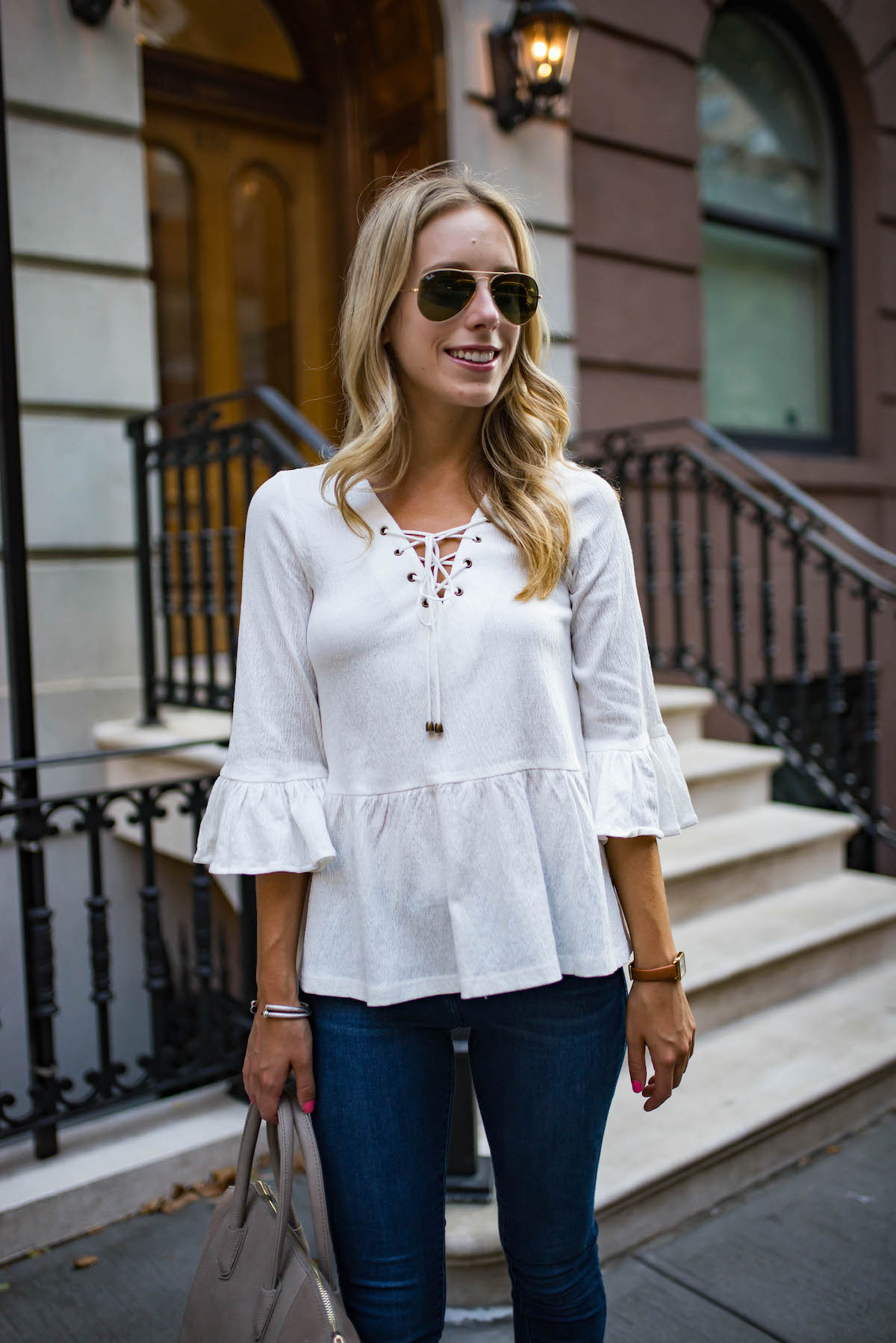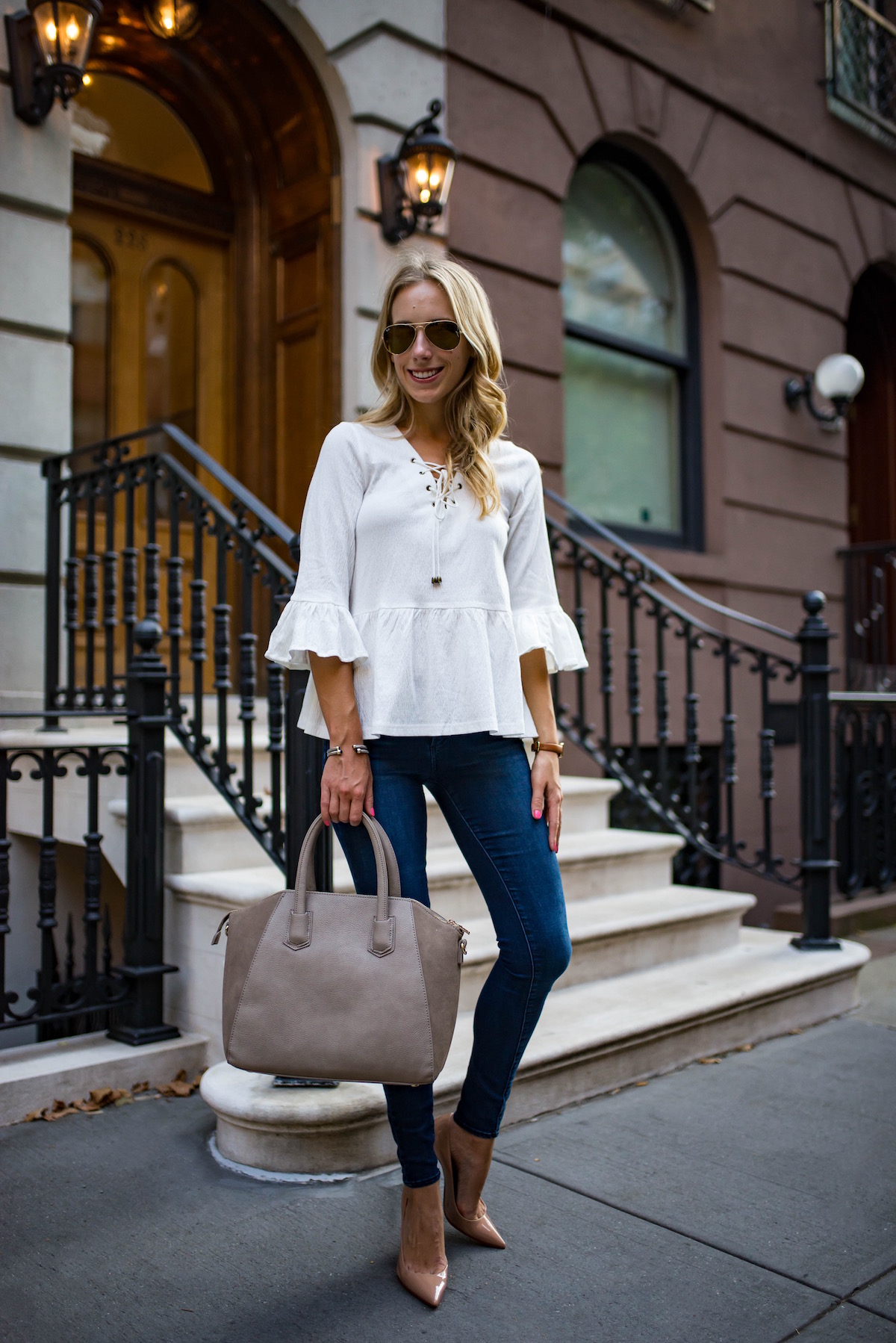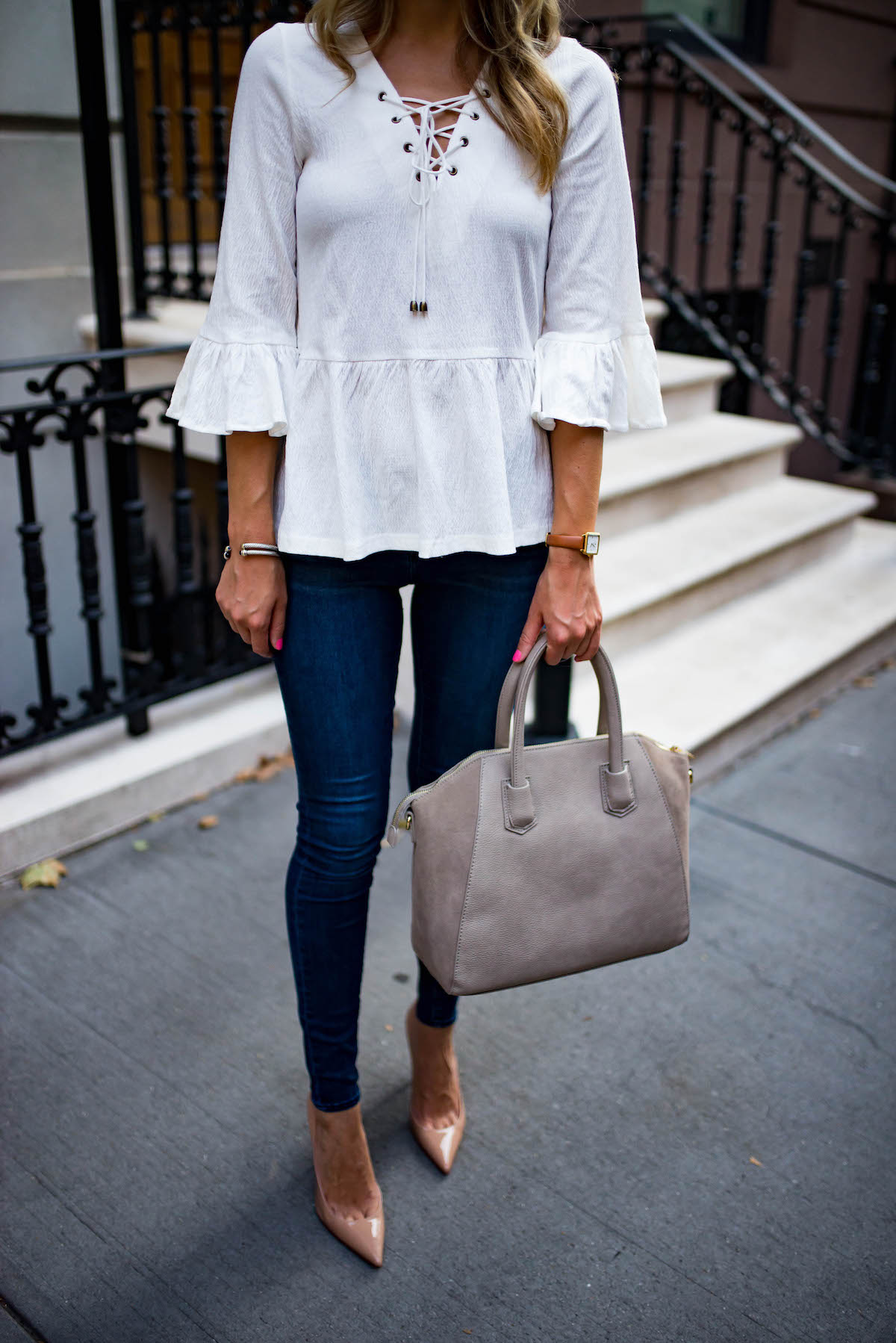 When shopping the Nordstrom sale last week I tried to keep in mind that fall temperatures aren't coming anytime soon and if I wanted to wear any of my clothing purchases now I'd need to look for items that were summer-friendly. While the vast majority of the sale is fall/winter heavy, there are some wearable gems that would make perfect additions to your wardrobe now.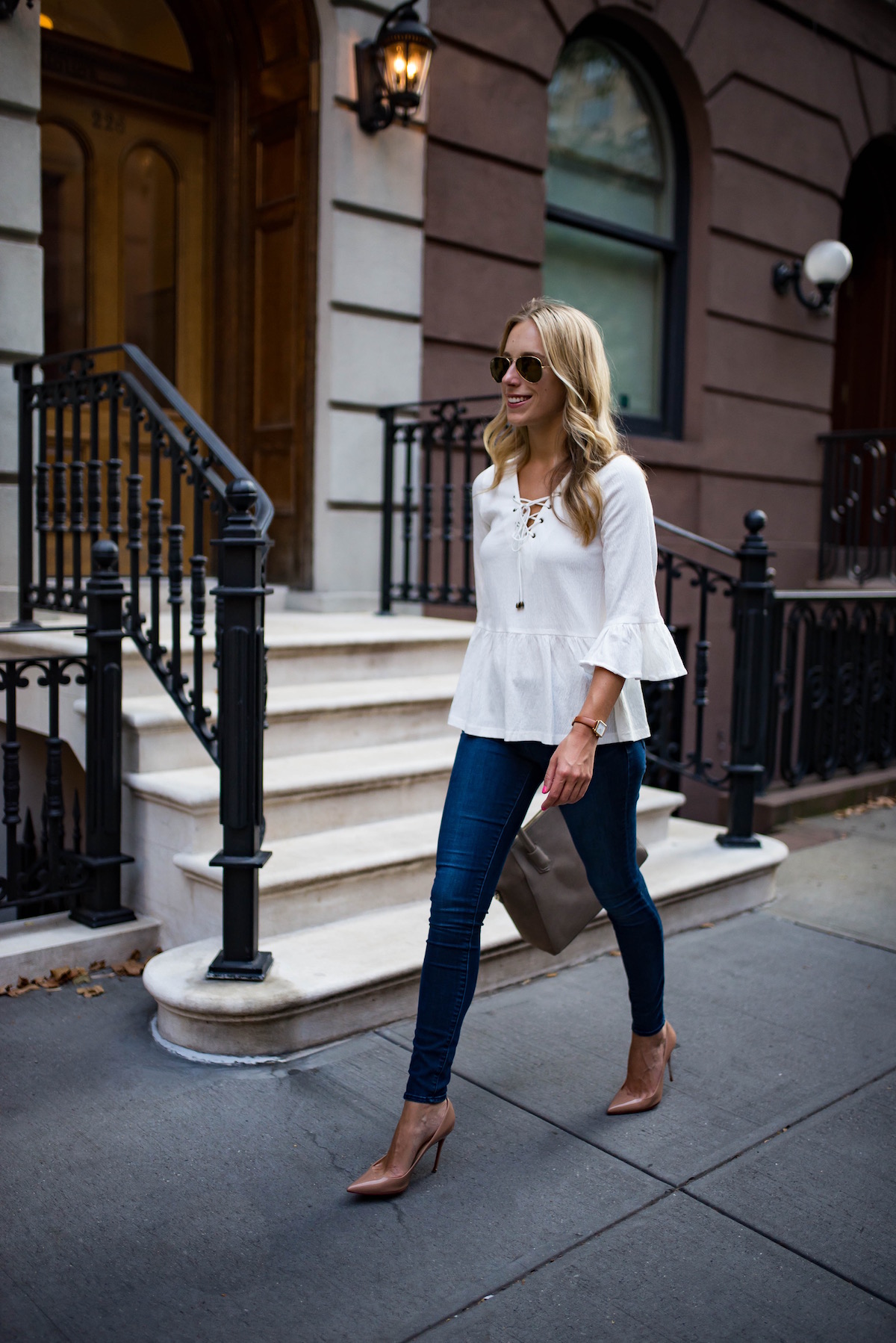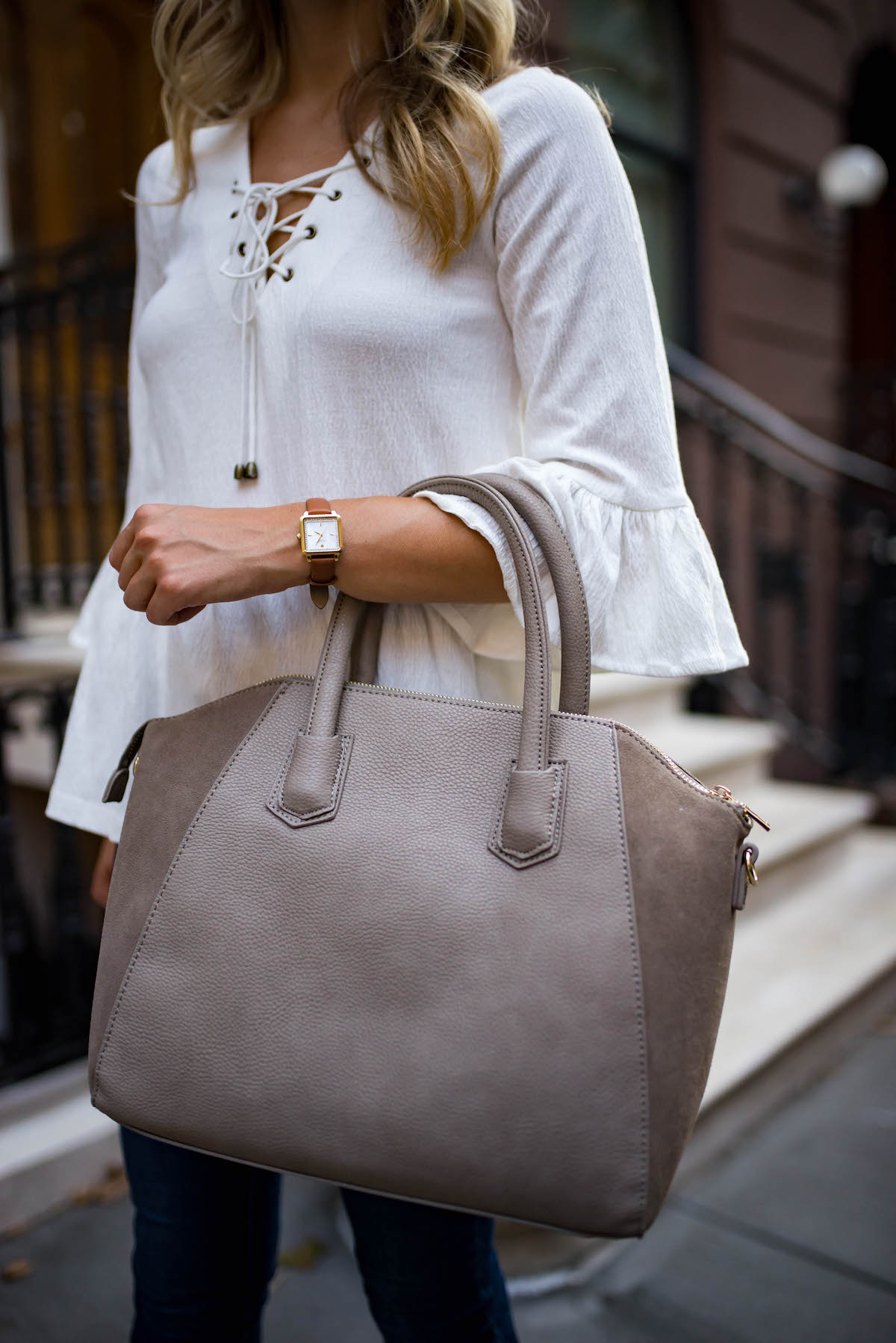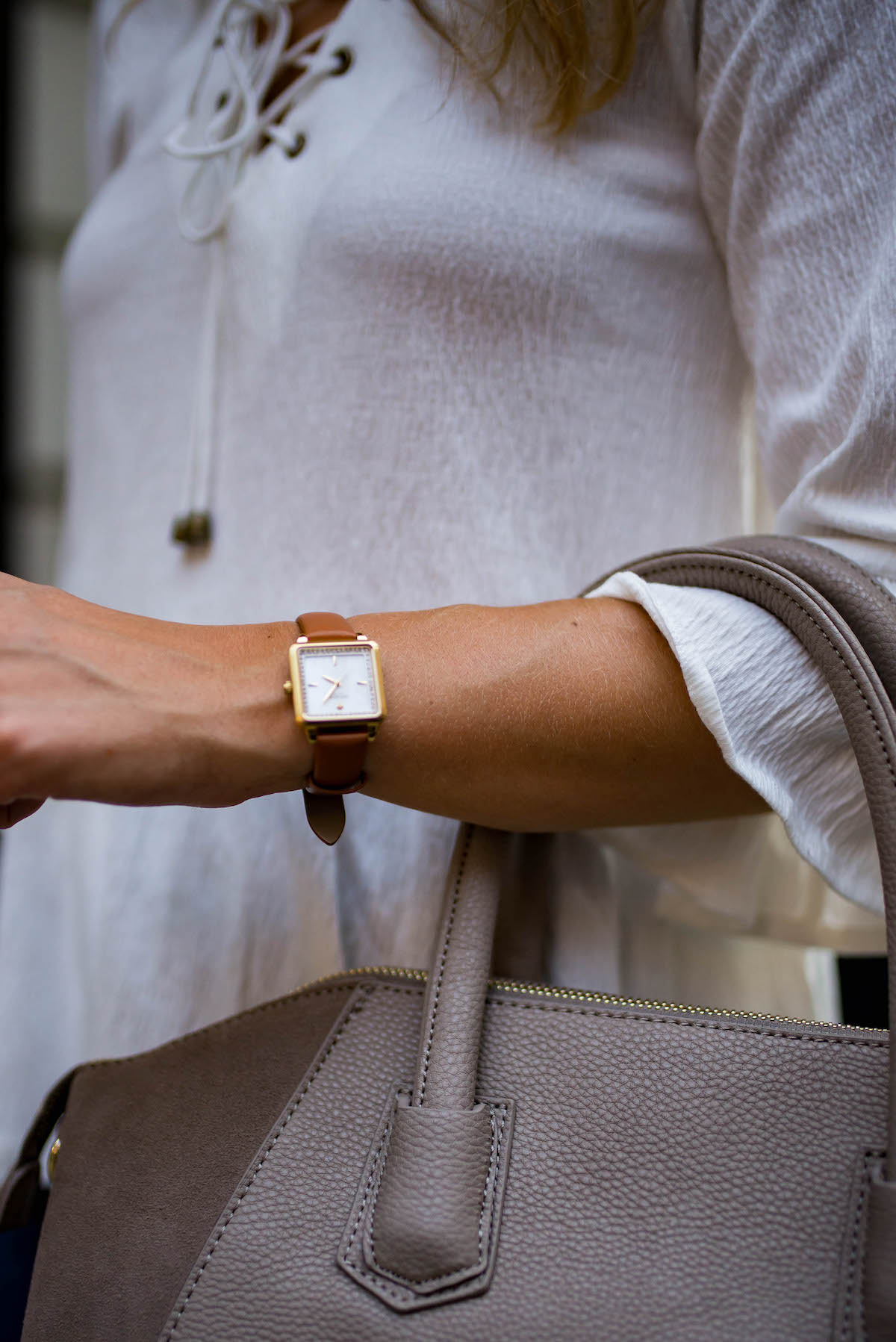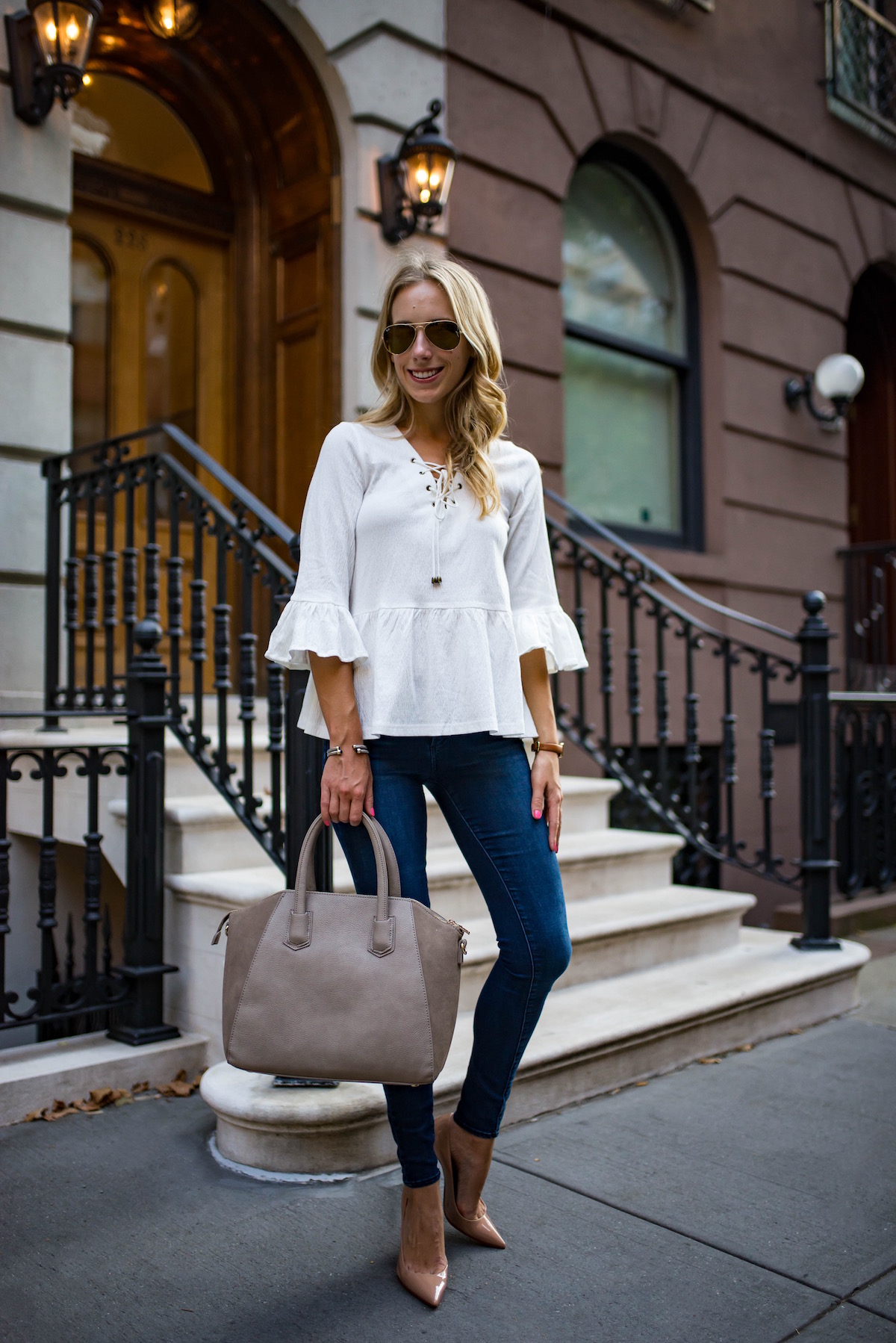 Lace-Up Bell Sleeve Top (on sale for $45, normally $70) | Society Satchel (on sale for $52, also comes in black) | Skinny Jeans | Kate Spade New York Watch (on sale for $129, normally $195) | Christian Louboutin Pumps (here's a similar wallet-friendly style) | Aviators | David Yurman Bracelets
Case in point: this lace-up bell sleeve top. Right now it's marked down to just $45, however it will go back up to its full price of $70 when the sale ends on August 6th. If you can't tell from the photos, the fabric is the same textured cotton/rayon blend as my favorite travel-friendly Lilly Pulitzer dress— so lightweight and breezy. Pretty much it's the perfect top for when you wanna look put together on a hot day and would pair just as nicely with shorts as it does with skinny jeans. Win win right?
- Katie