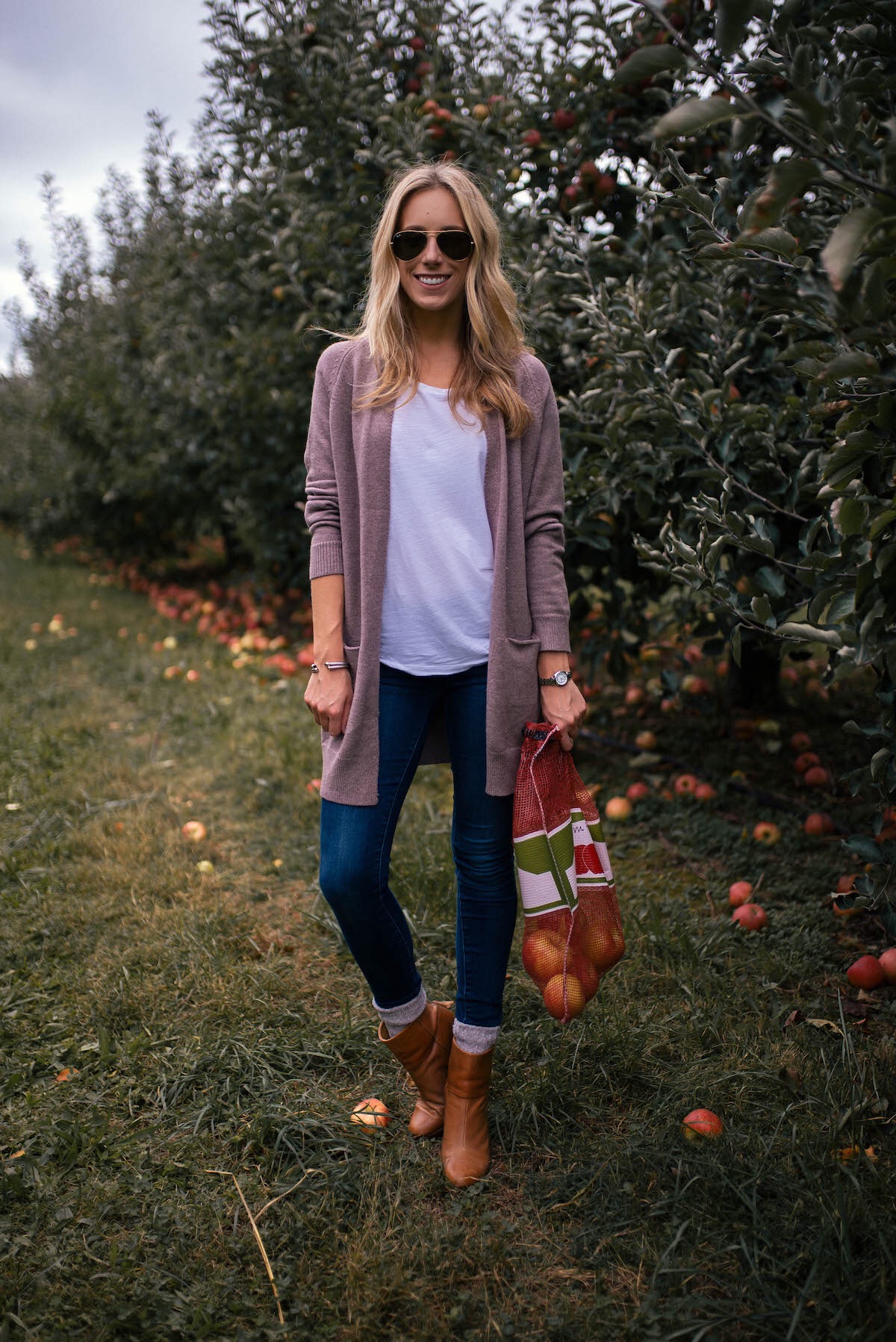 I have to say, I was really surprised by all the traffic and amazing feedback I got from you guys on my post about long-term relationships last week! If you didn't get a chance to read it yet, Nick and I just celebrated eight years together so I got a little personal and shared what has contributed most to the success of our relationship. You can check out the full post here if you're interested.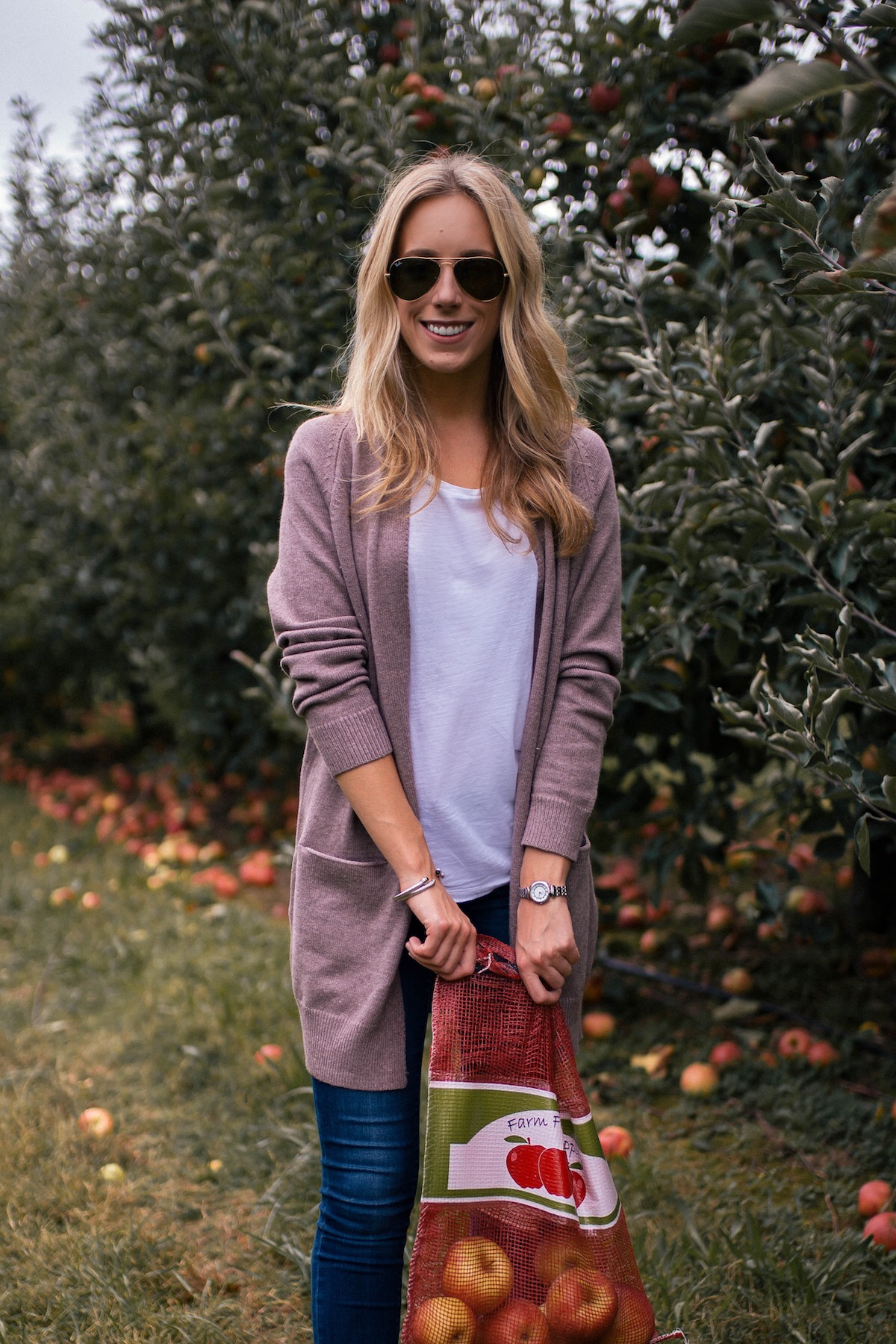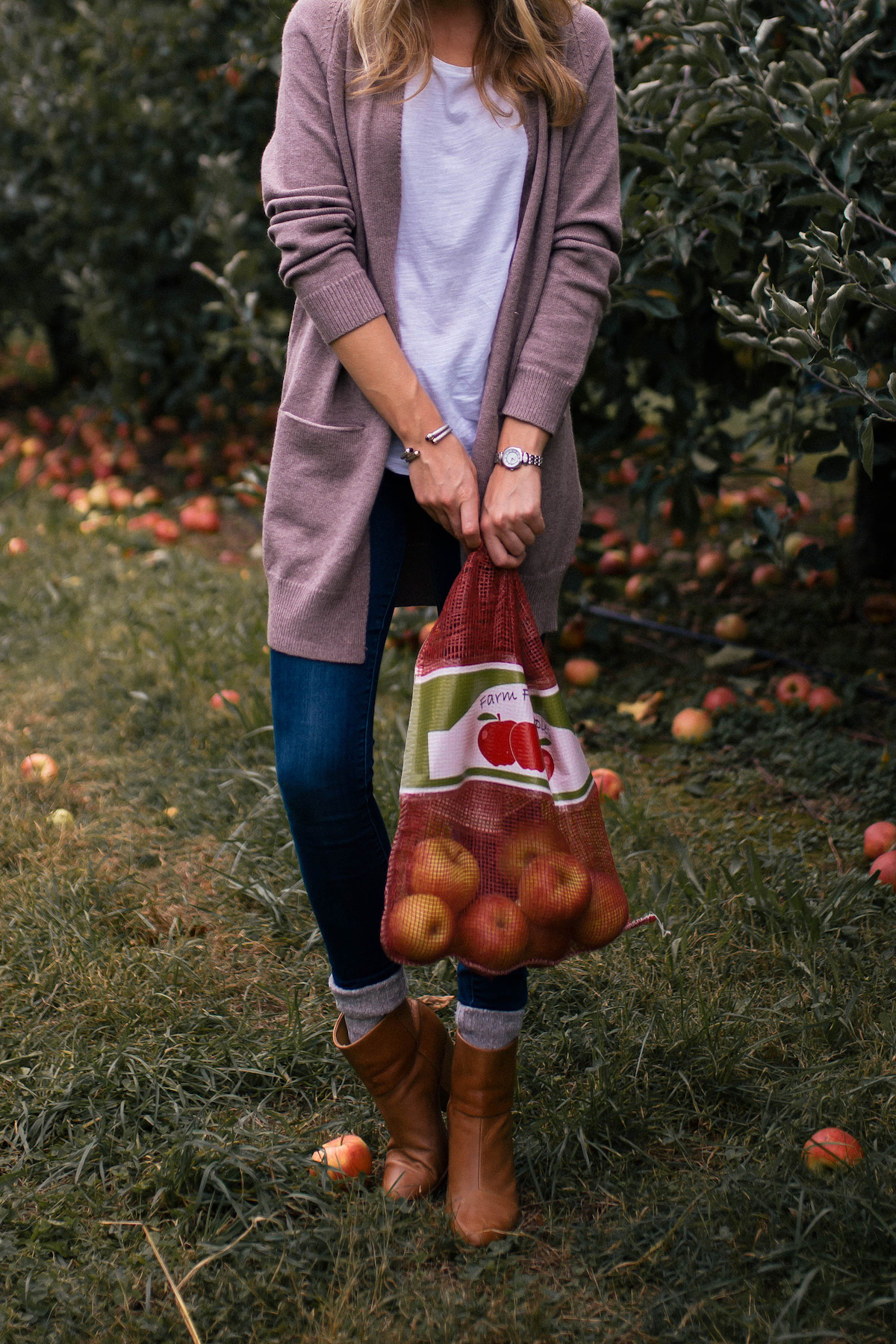 I sometimes forget how important it is to also open up and actually discuss some of the deeper topics in life beyond cute outfits and surface-level things. For a lot of bloggers, it may look like our day-to-day revolves around shopping and taking mirror selfies and while I can only speak for myself, I do swear there's a lot more going on than what you see on the screen. Note to self: write more personal posts.
Cardigan (under $50!) | White-Shirt | Skinny Jeans | Rag & Bone Booties (found a similar style here) | Knit Socks | Aviator Sunglasses | Kate Spade New York Watch | David Yurman Bracelets
Okay now on to something lighter. So you guys always see the best and final product, but let me take you behind the scenes…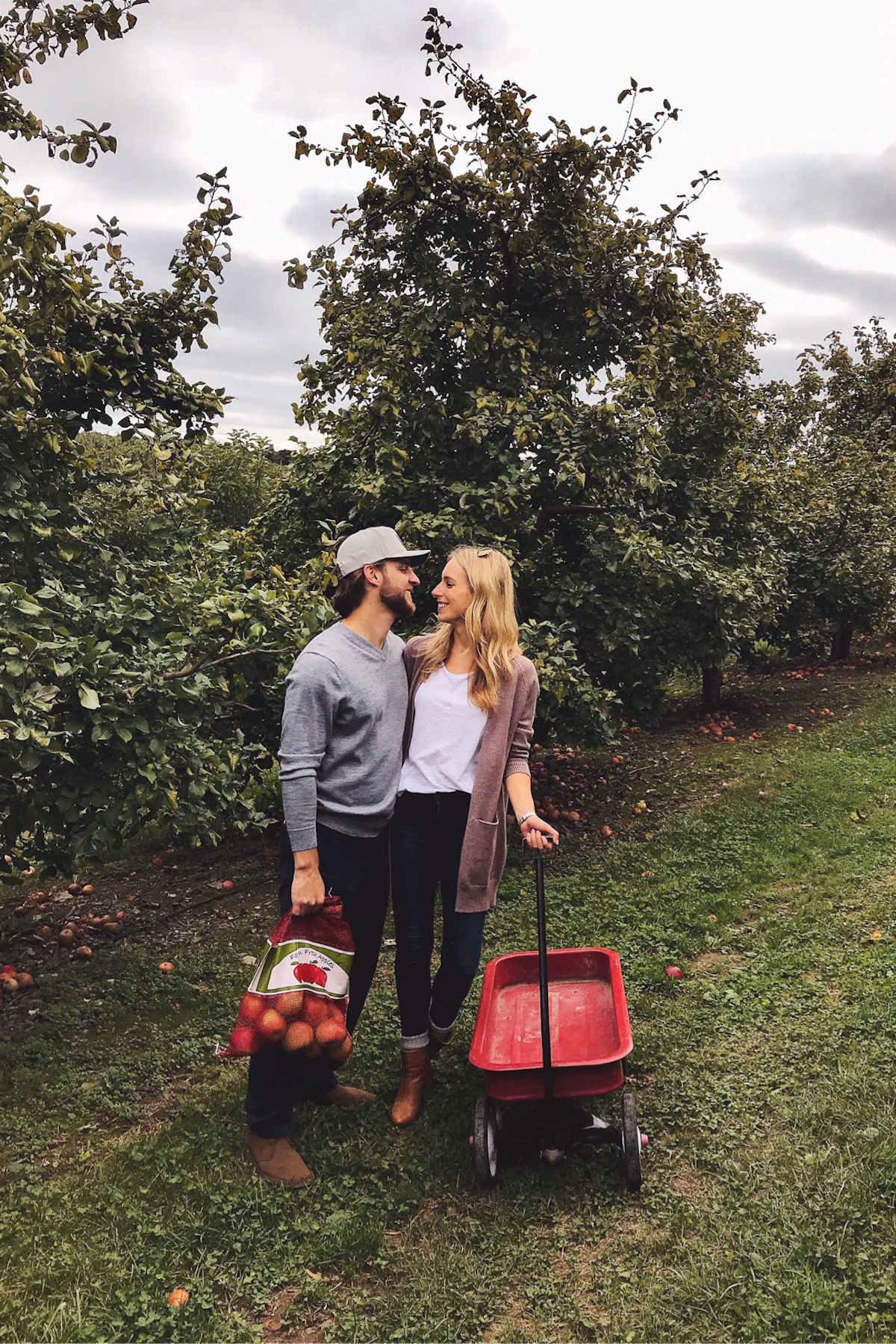 Now, for what actually happened.
Me: Sees signs that says Wagons Are Not For Riding. Also Me: Proceeds to get in wagon and have Nick pull me around the orchard. Clearly we're children and can't follow directions… Hey, the farm was huge and Nick was ready and willing to be my "Orchard Uber." I think I just coined a new term. 😛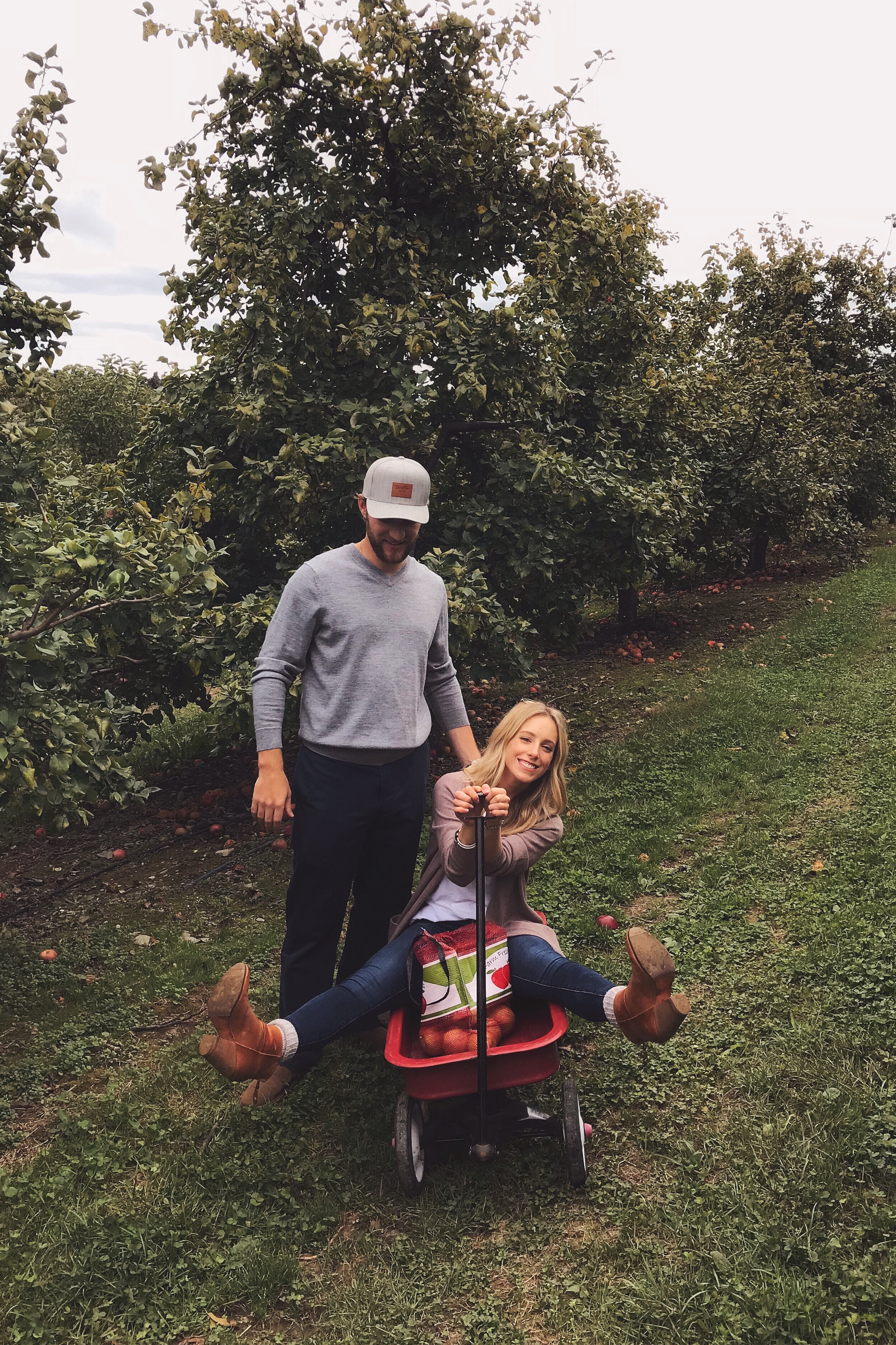 So there were actually a bunch more outtakes way too embarrassing to share (like Nick pretending he was coming in for a kiss and instead licking my face.) I swear I'm lucky if I can get him to be serious for two photos because almost immediately he'll lose patience and start acting out like a 10 year old boy. In this photo he had just finished telling me he was over this and that we should go get another beer. Ugh, men.
Happy Friday everyone!!
- Katie