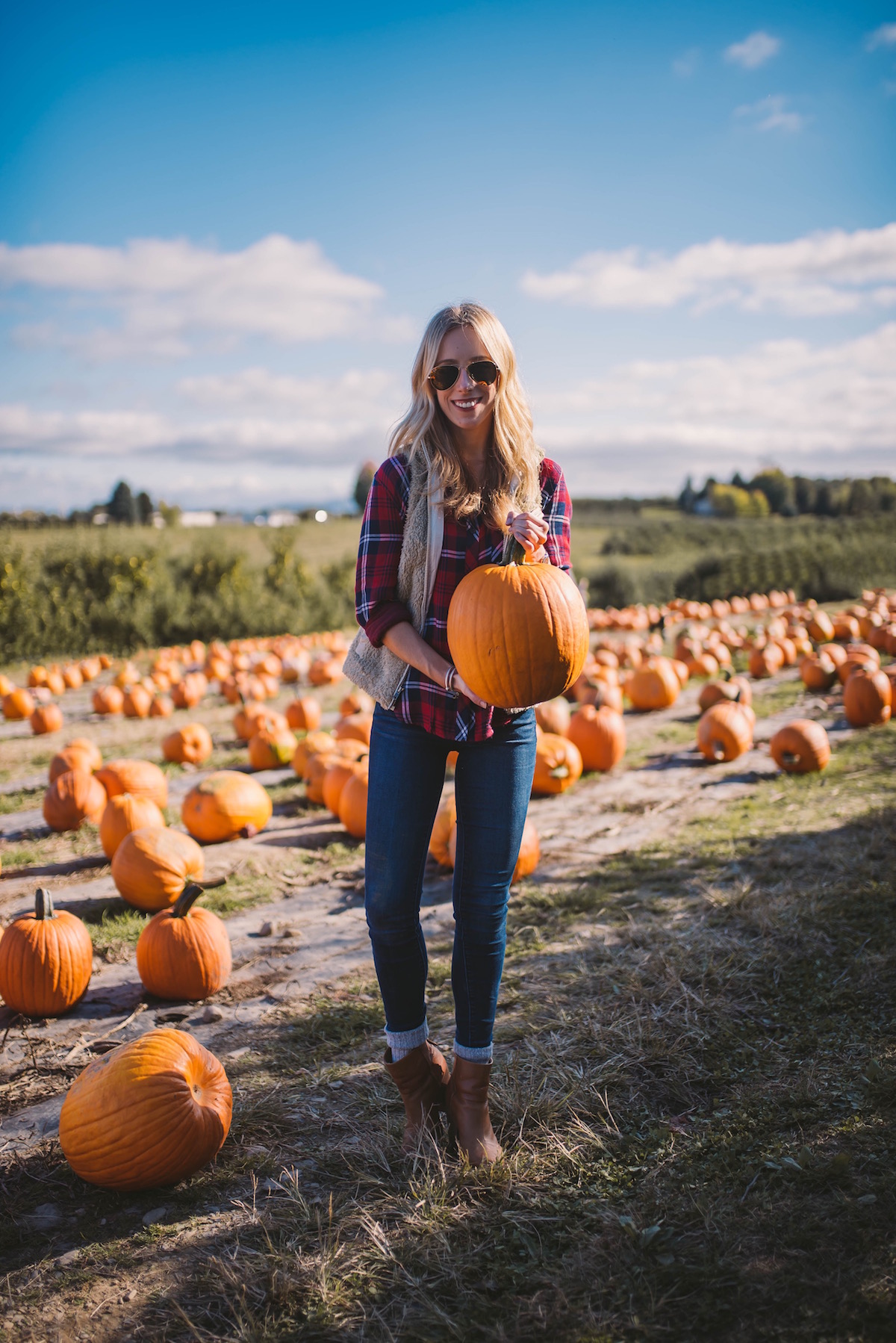 Patagonia Vest | Rails Plaid Shirt (here's a more affordable option) | Skinny Jeans | Rag & Bone Booties (found a similar style here) | Knit Socks | Aviator Sunglasses | Kate Spade New York Watch | David Yurman Bracelets
Over the past month I've unabashedly been indulging in as many #basic fall activities as possible and this past weekend was no exception. Nick and I ditched the city on Saturday and headed upstate with our friends to spend the day at an orchard and winery. We honestly weren't sure what to expect, so many of the farms outside the city tend to be total tourist traps this time of year. Luck was on our side though and we ended up really enjoying our time at Weeds Orchard & Winery in Marlboro. It was a little bit of a farther drive, but the day was beautiful and it wasn't insanely crowded. Totally worth it.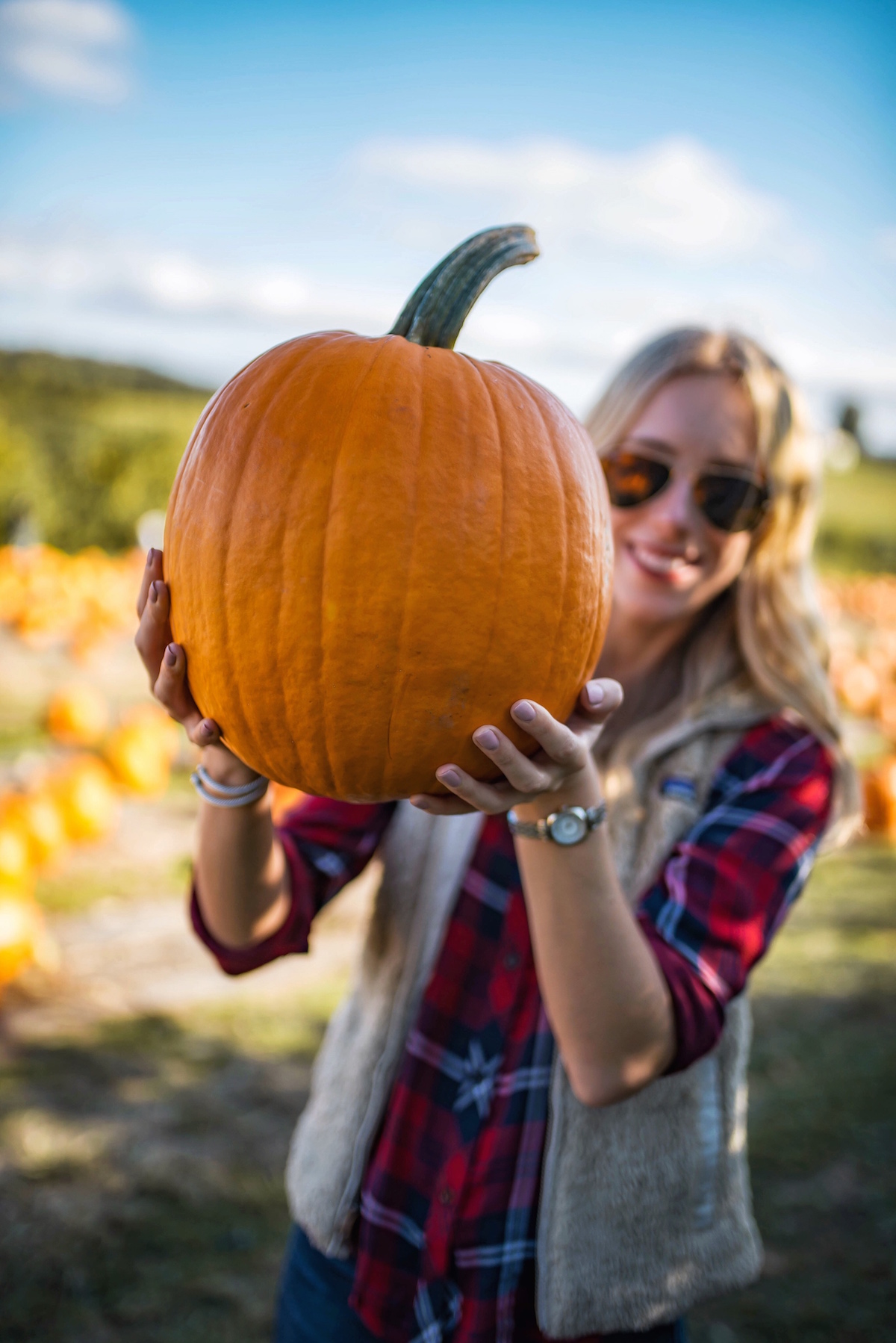 I think the last time I went on a hayride or bought a pumpkin at an actual patch was in high school. Many of my favorite childhood memories were made doing outdoor activities with my family, so it felt good being out in nature and getting my hands dirty. Clearly nothing has changed because I left the patch covered in mud… Notice the stains on my jeans?? 😛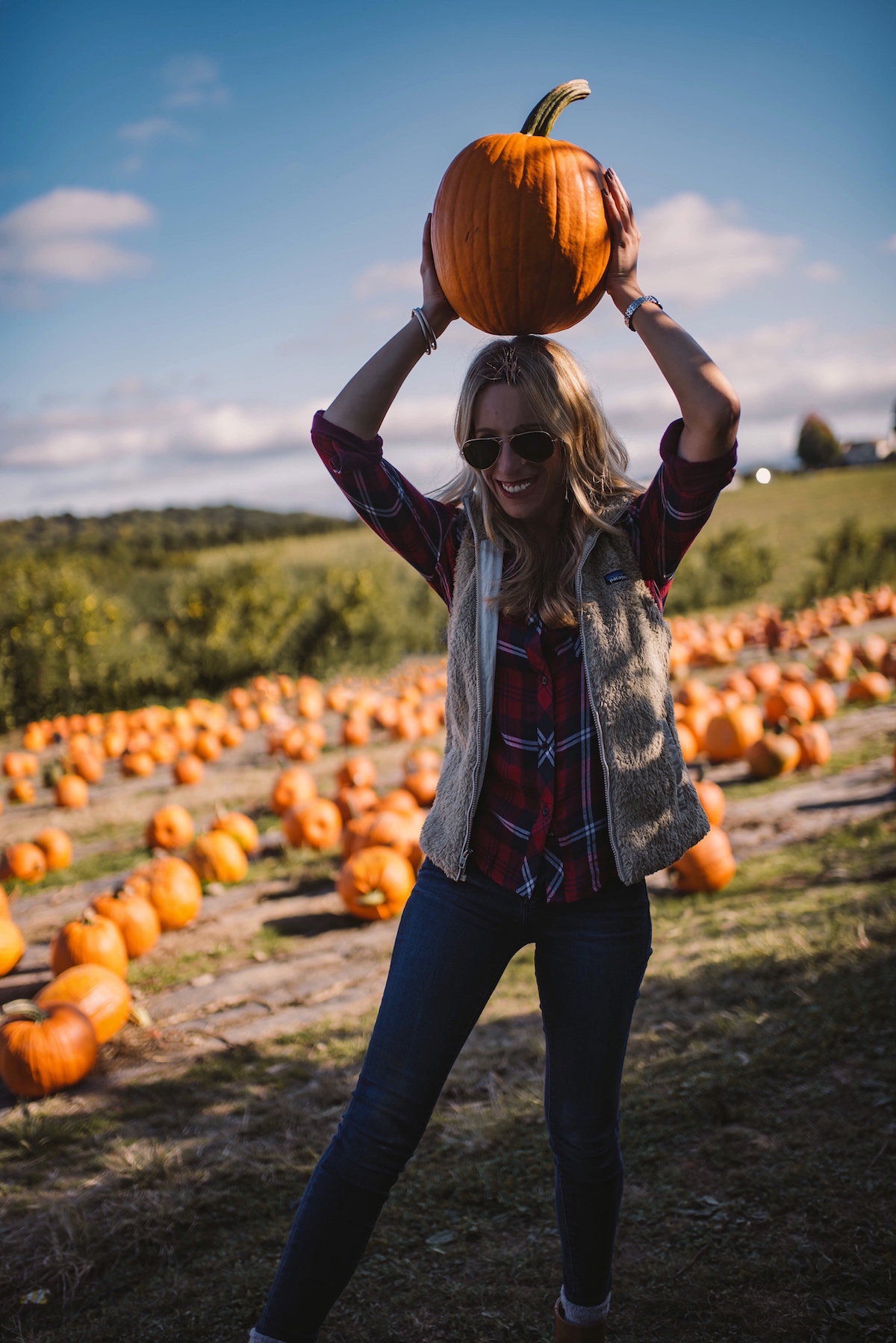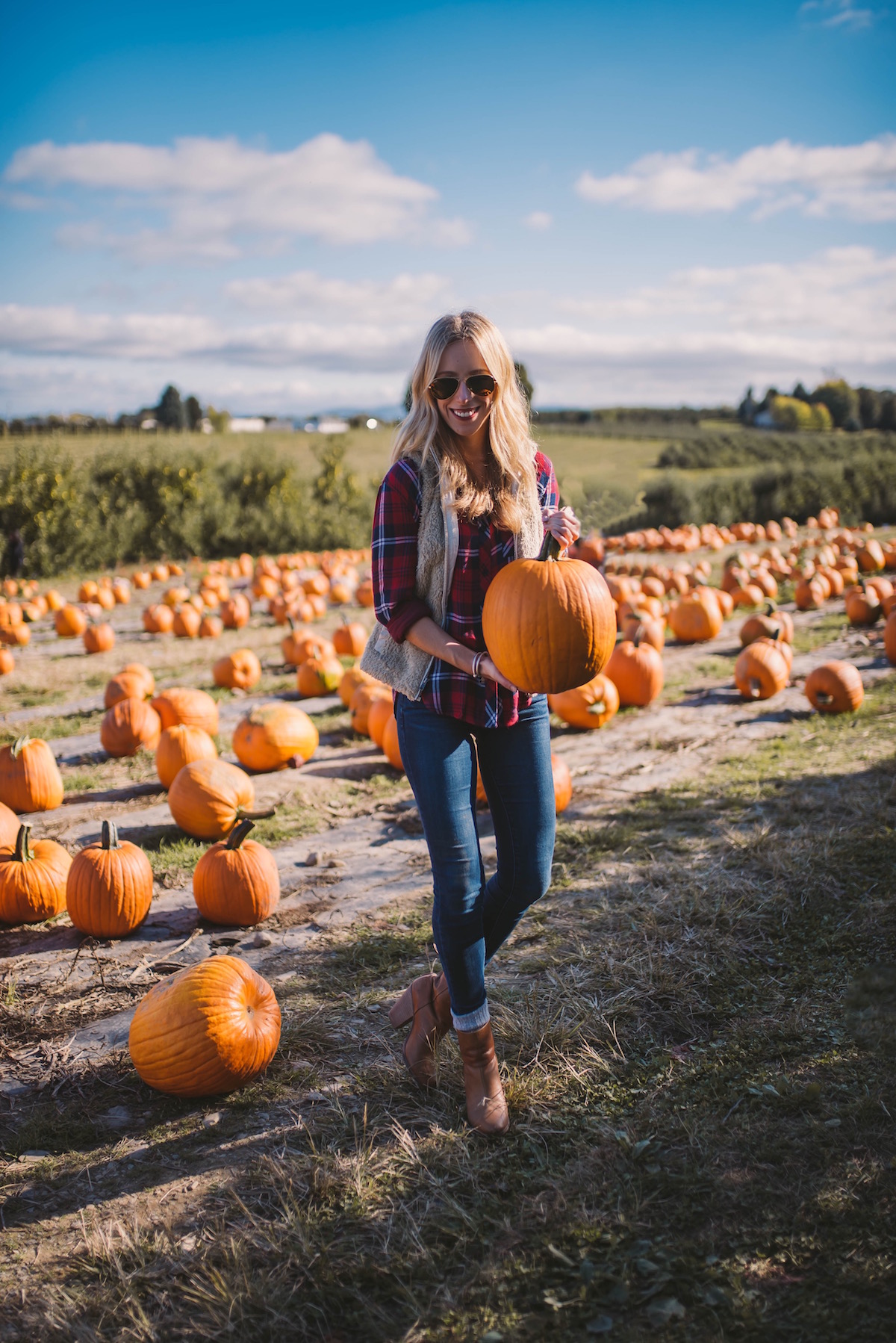 "Put the pumpkin on your head and I'll take your picture!" -creative direction courtesy of Nick after our beer and wine tasting. 😂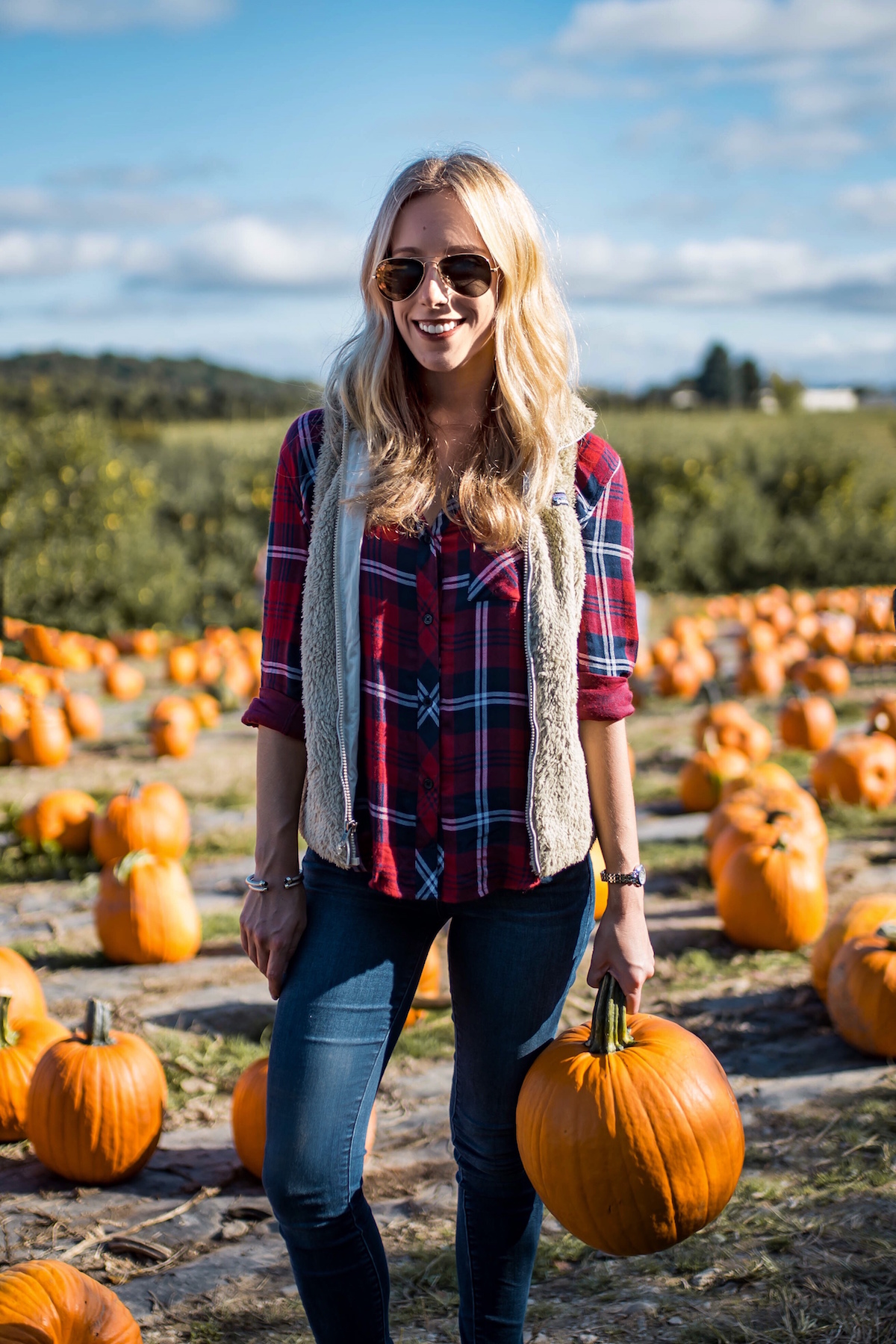 Is there not a more appropriate place to wear a plaid shirt and a fleece vest than at a farm? I feel like I'm Lizzie McGuire repeating the same outfit over and over (anyone remember that episode??) Hey, I like what I like!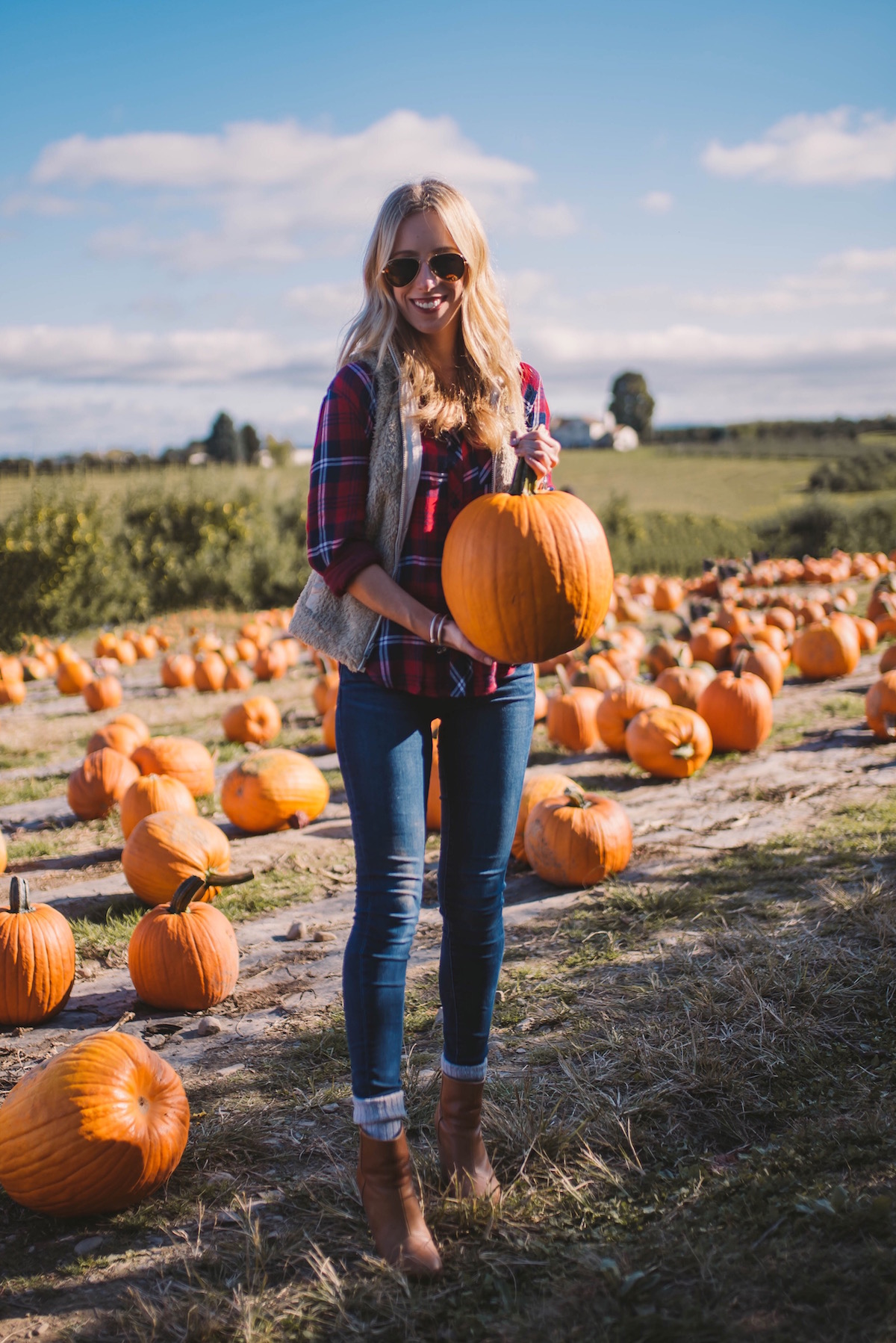 Patagonia Vest | Rails Plaid Shirt (here's a more affordable option) | Skinny Jeans | Rag & Bone Booties (found a similar style here) | Knit Socks | Aviator Sunglasses | Kate Spade New York Watch | David Yurman Bracelets
So here's to good friends and all things fall! I always look forward to the holidays, but I'm kinda wishing October would slow down a bit. It's been such a fun month. xo
- Katie