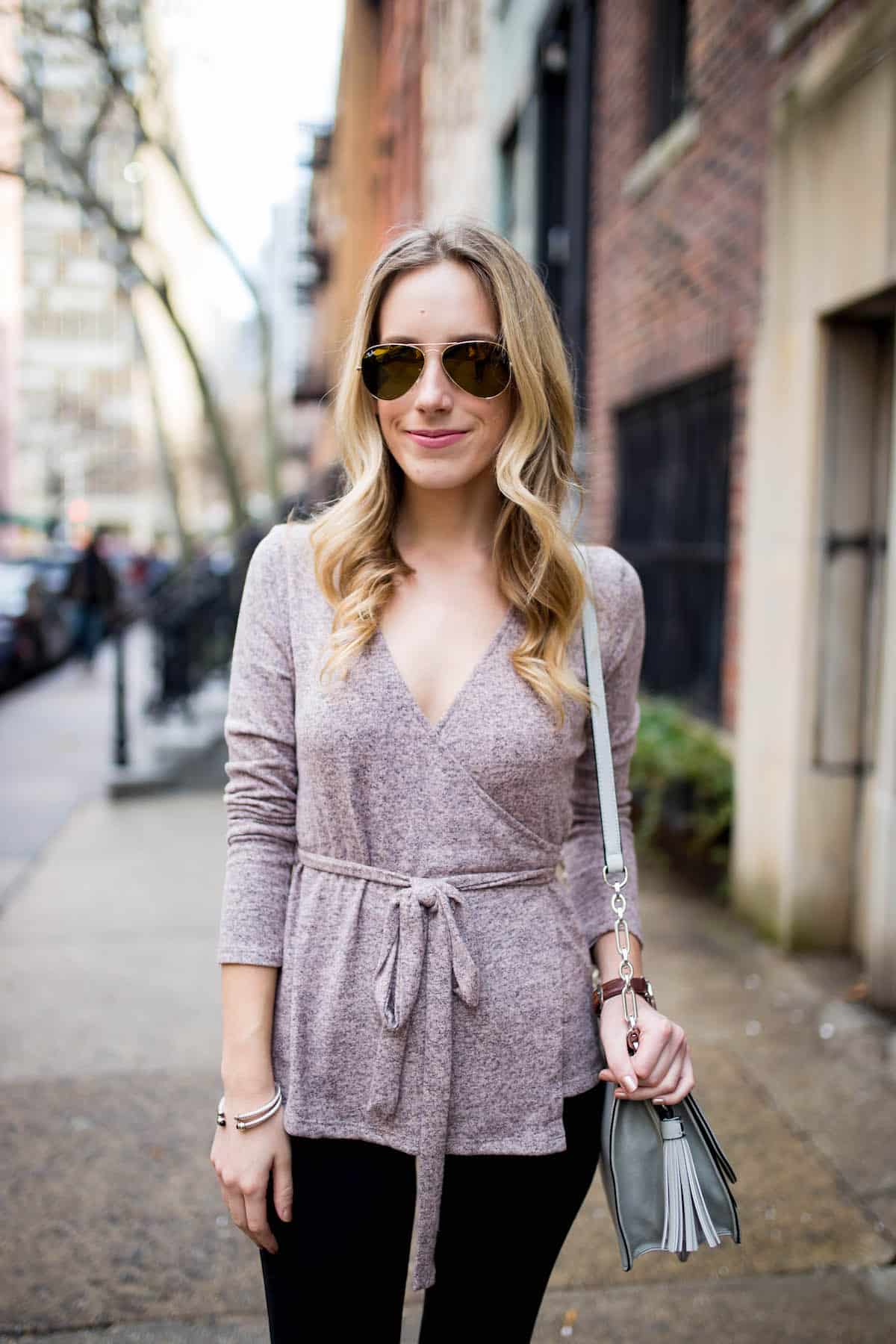 Sometimes the simplest pieces surprise me in the best way. Case in point: this wrap sweater. Since I do the majority of my shopping online, I never really know if something will work for me until it arrives at my apartment. I was really excited when I tried this on– it cinches at the waist with a wraparound tie and the v-neckline flatters even a flat chested gal like me  😛 For less than $60 what more could you ask for?
Shop The Post!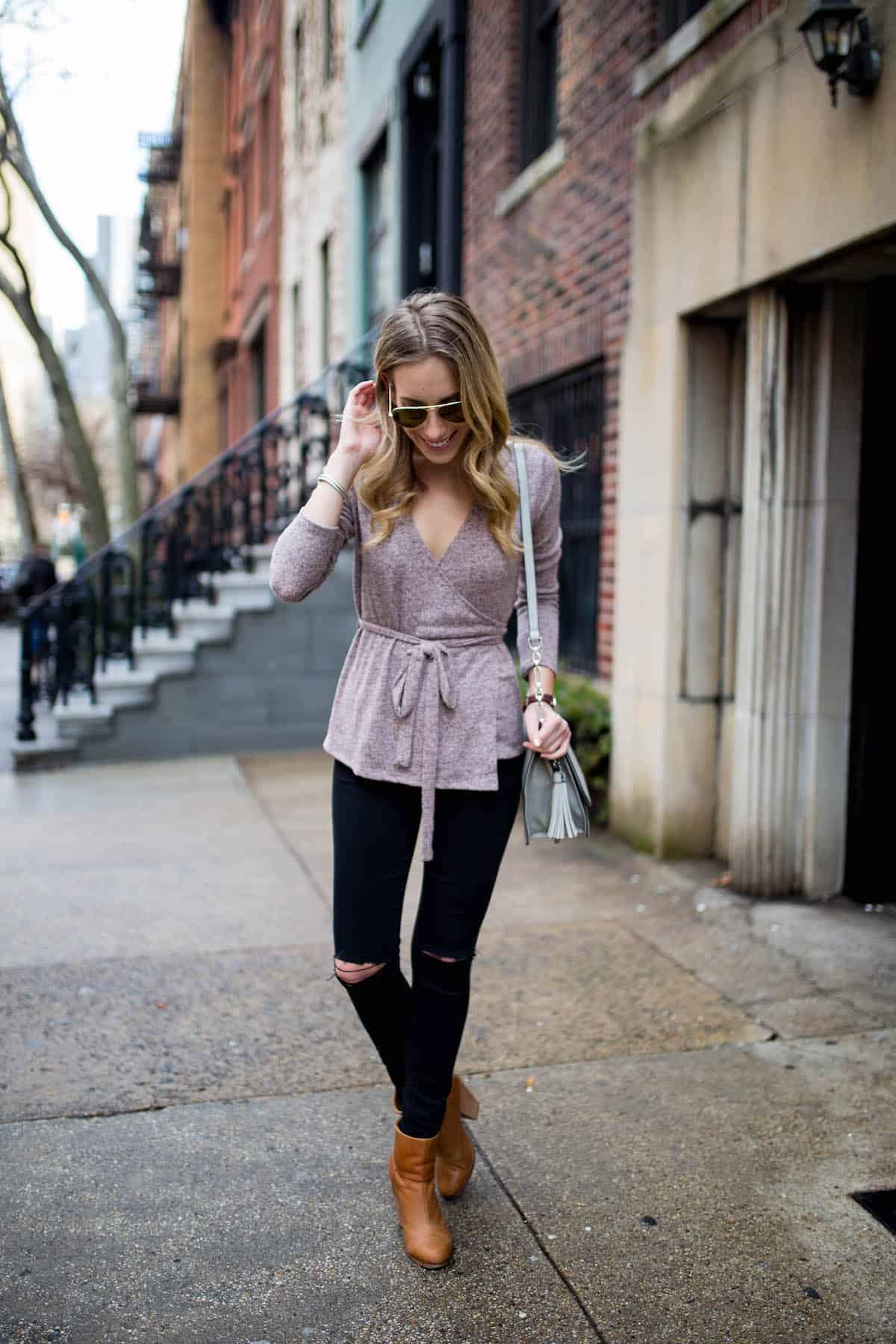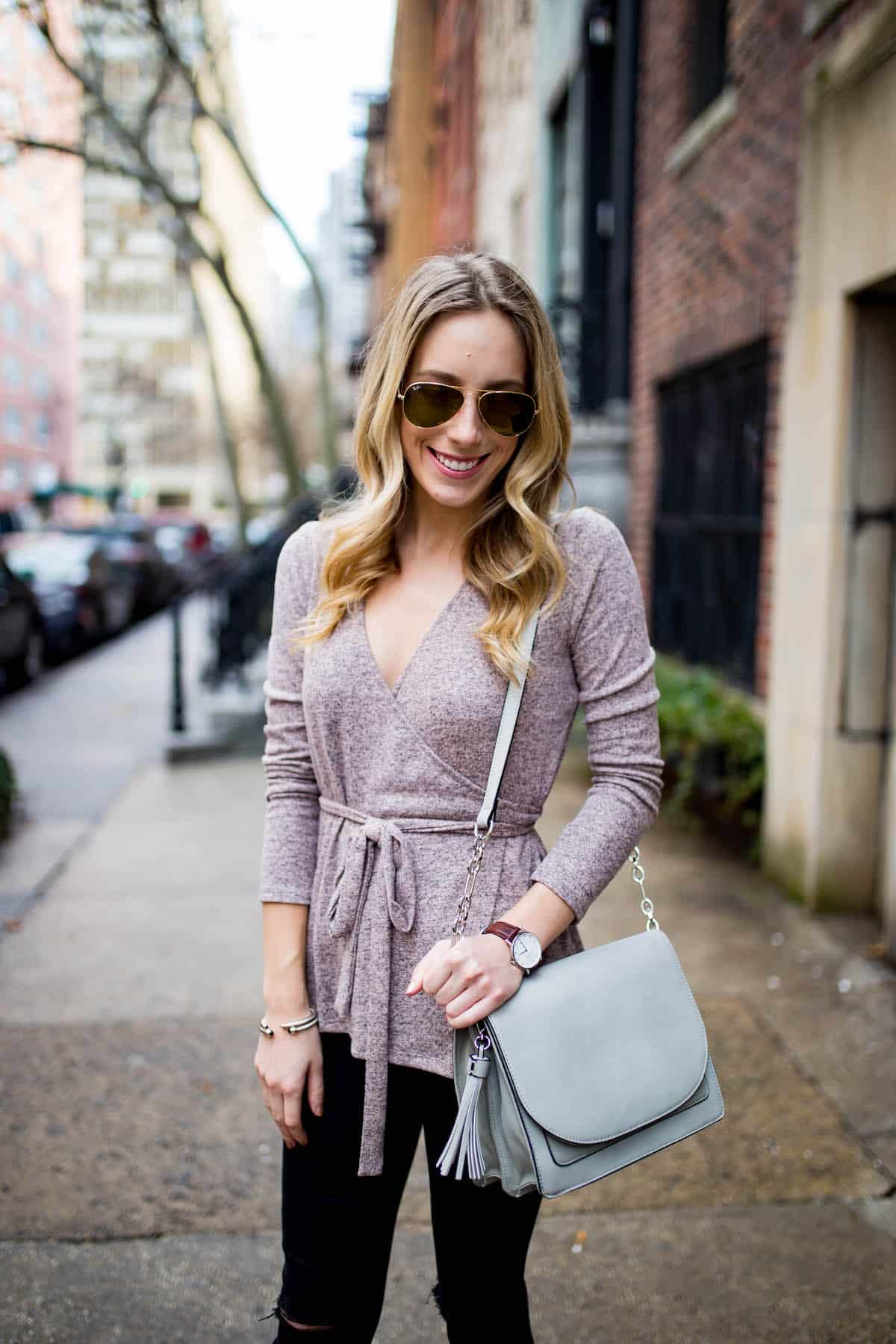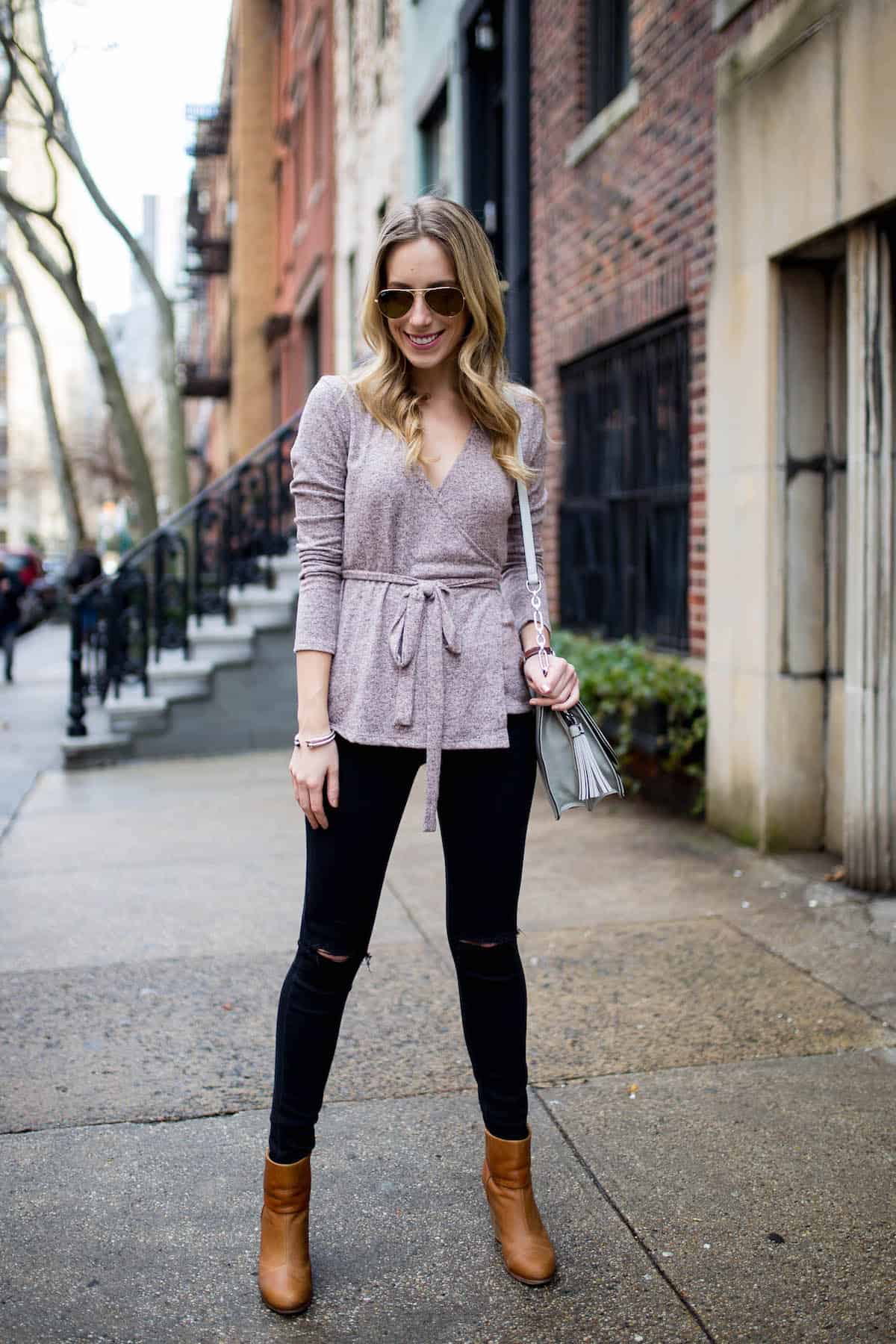 I Was Wearing…
Wrap Sweater (under $60!) | Black Jeans | Rag & Bone Newbury Booties | Tassel Shoulder Bag (under $80!) | Aviators | Leather Strap Watch | David Yurman Bracelets
Now I know it's only Wednesday, but I have to say I feel like this week has been one of my most productive since before the holidays. I just feel much more motivated. Maybe it's because I finally started exercising again? Yes! Your girl joined a gym. So far I'm really like it, so will keep you guys posted on how it goes.
Call me crazy, but I've also been appreciating the slower pace of the blogging world. January is typically one of the least active months for bloggers in terms of brand work. From my time in PR I know many companies focus their budget towards Q4 (aka October-December) when the holiday season is in full swing. While it's always a good thing to get sponsored work, it's been nice to focus on tasks I've been putting off for way too long like a new blog design, developing a strategy for my very neglected YouTube channel and finding a better way to manage my expenses and accounting. It feels awesome to finally check things off my list!
Shop The Post!


[thefeedproducts style='four']
- Katie