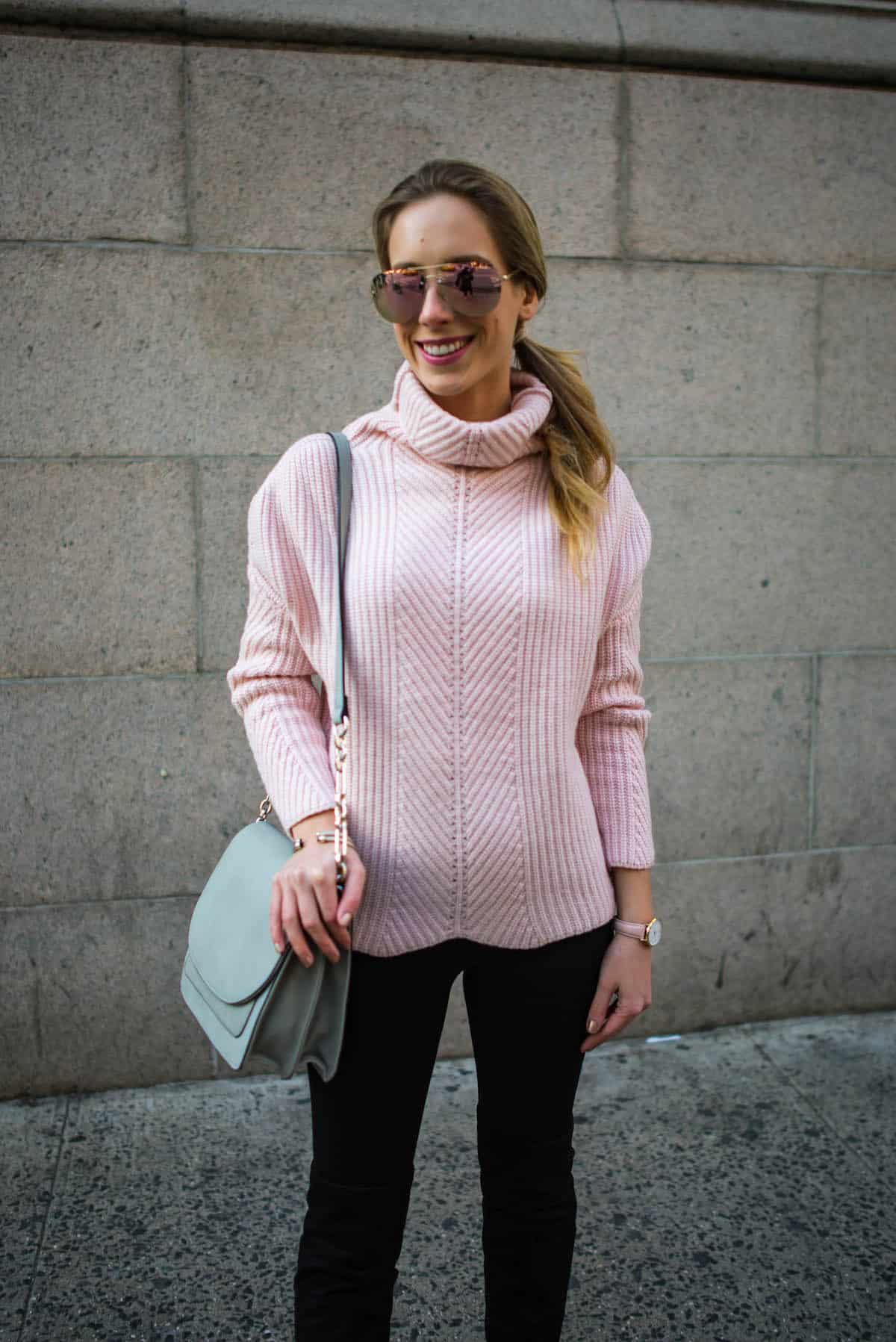 We're back to sweater weather! After a few oddly warm days last week, it's feeling like the arctic again. Yesterday Nick had off from work for the holiday so I was able to rope him into running some errands with me. Yes, errands involve helping me with my blog photos and I'll admit it: I did take off my huge parka to get some shots of my pink Chicwish sweater 😛
Since you guys know I don't like to spend a lot on individual separates I decided to round round up 10 must-have sweaters under $100. Keep on reading for the deets, PLUS I may or may not also be sharing some thoughts on last night's episode of The Bachelor…
Shop The Post!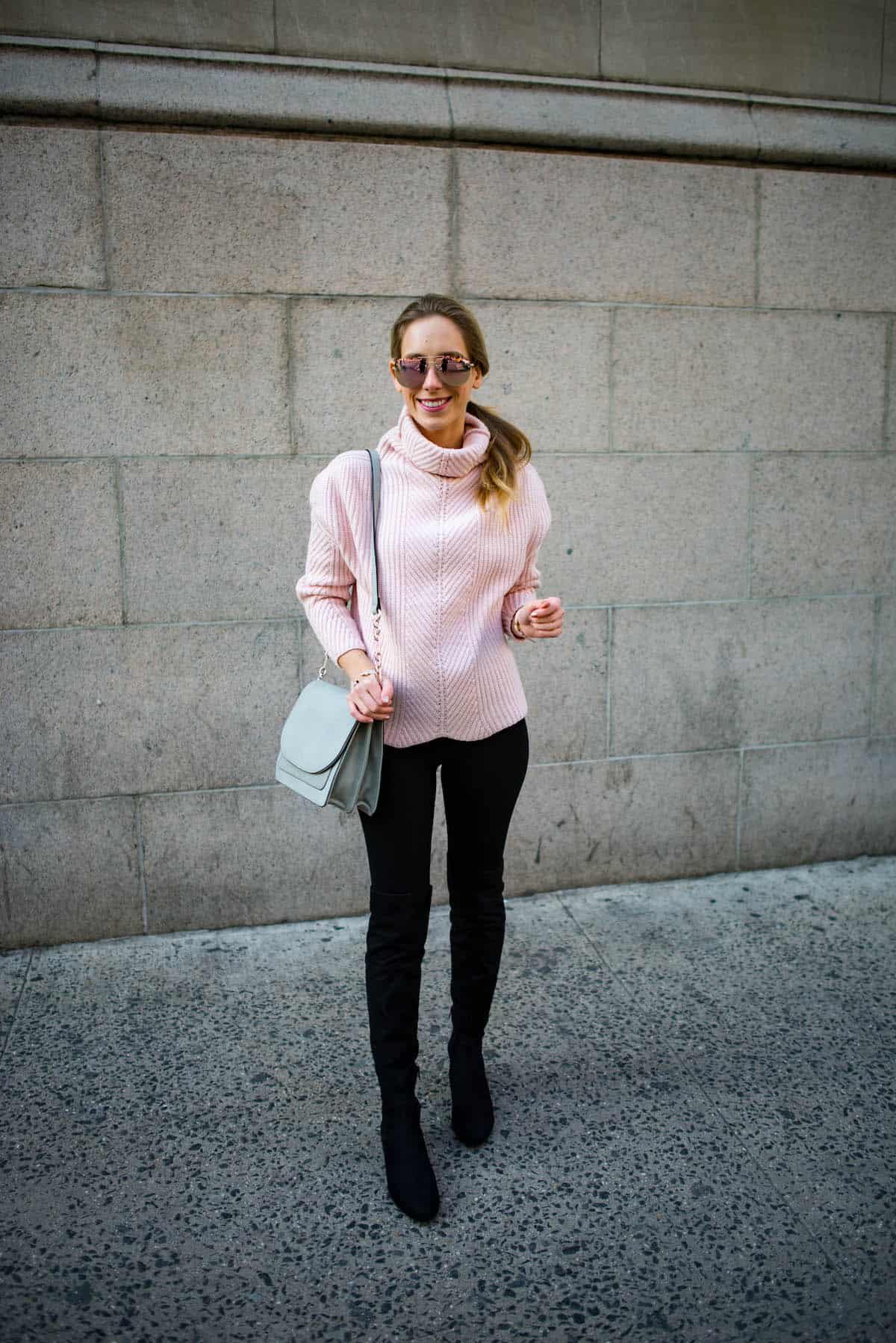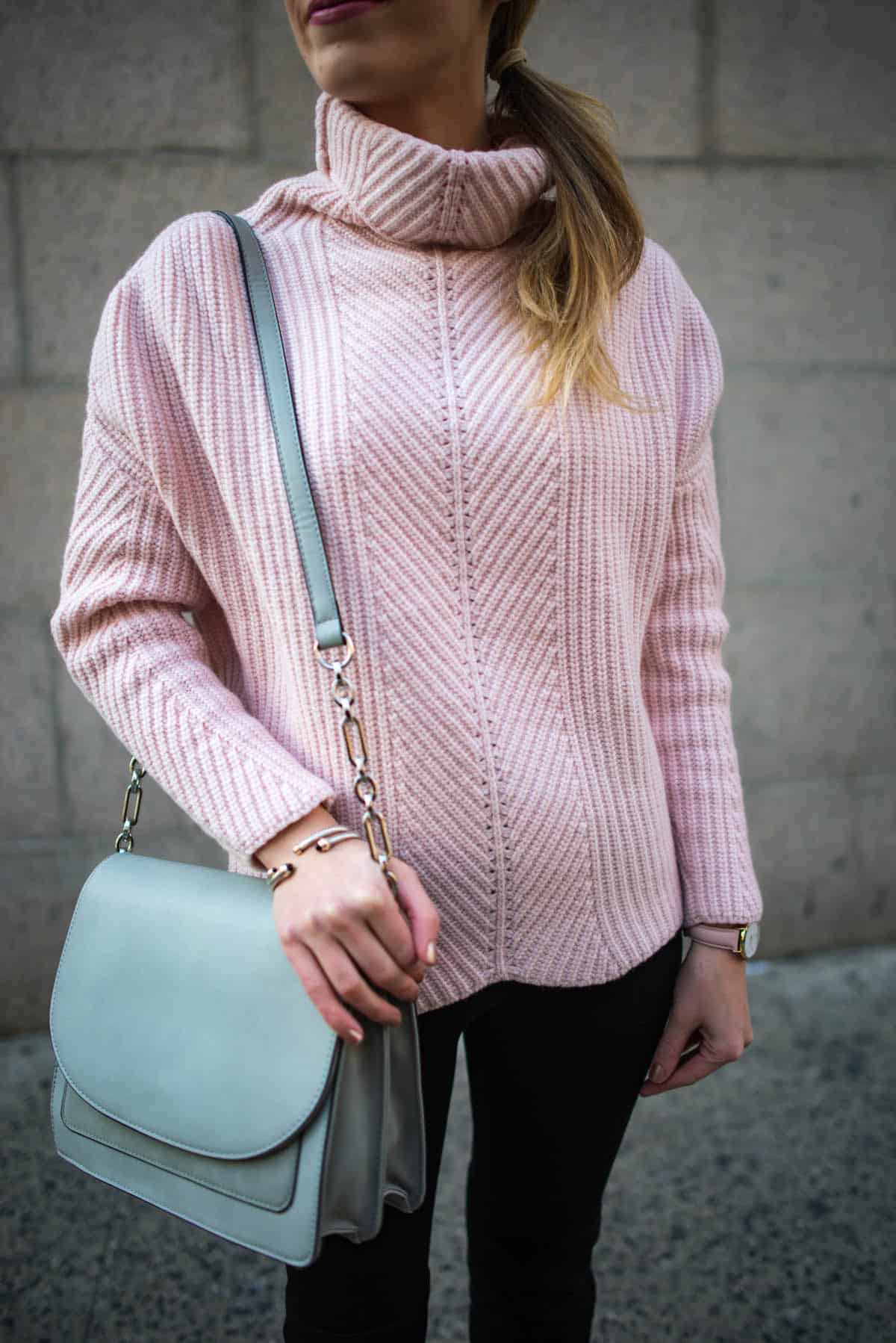 I Was Wearing…
Chicwish Sweater c/o | Black Leggings | Tassel Shoulder Bag (under $80!)  | Over The Knee Boots | Aviators | Pink Watch
Who else watched The Bachelor last night? I'm sorry, but I would take meeting The Backstreet Boys over getting a rose any day. Anyone else? I also pretty much plan on just listening to 90's boy bands the rest of the week.
This is the first season of the show I've watched in years and I'm struggling a bit to get into it. Maybe because I'm not into Nick? (Bachelor Nick, not my Nick– I still like him 😛 ) I'm hoping it will become more interesting to watch as the weeks progress. I feel like the first few episodes are always cringeworthy 😳
And now without further adieu… Here are 10 of the best sweaters you can shop now that I promise won't put too much of a dent in your wallet.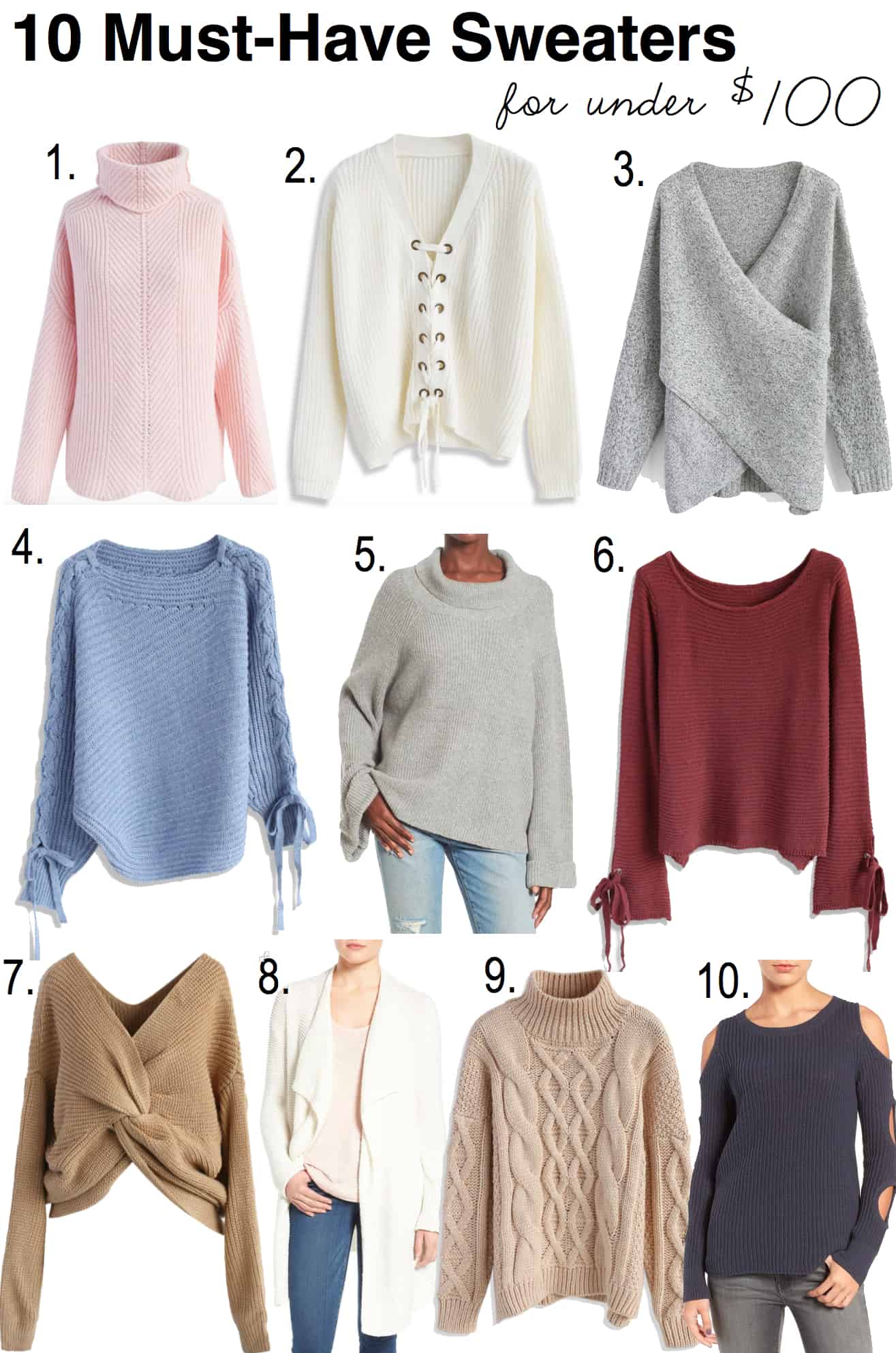 10 Must-Have Winter Sweaters Under $100
Sweater 1 | Sweater 2 | Sweater 3 | Sweater 4 | Sweater 5 | Sweater 6 | Sweater 7 | Sweater 8 | Sweater 9 | Sweater 10
Hope you all are having a wonderful week! xo
Big thank you to Chicwish for sponsoring this post!
[thefeedproducts style='four']
- Katie