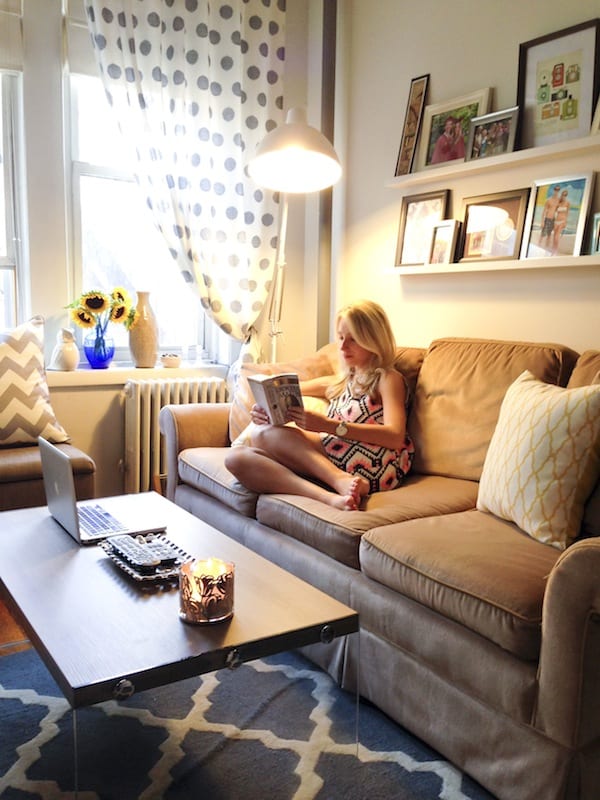 Come September, I will have lived in New York City for two years! TWO YEARS! I have to give both myself and Nick a pat on the back for surviving two years together in such a small space. It's taken some time (and compromising on both our ends) but we've really been able to make our little Greenwich Village apartment a home 🙂
A few months back, we decided to renew our lease for one more year. As much as we wanted to upgrade to something larger we realized it would be financially irresponsible to not take advantage of our stabilized rent for one more year. That being said, there was no way I was staying for one more year without giving our place a refresh!
The timing couldn't have been more perfect when Target approached me a few weeks back to see if I wanted to pick out a few things for my place. I've been going to Target for all my home supplies and decor items since I was in high school. My entire freshman year dorm room – bedding, kitchen utensils, decor, school supplies – all from Target! I'm definitely an addict so this was such a treat for me. You can see our apartment pre-refresh in our apartment tour here.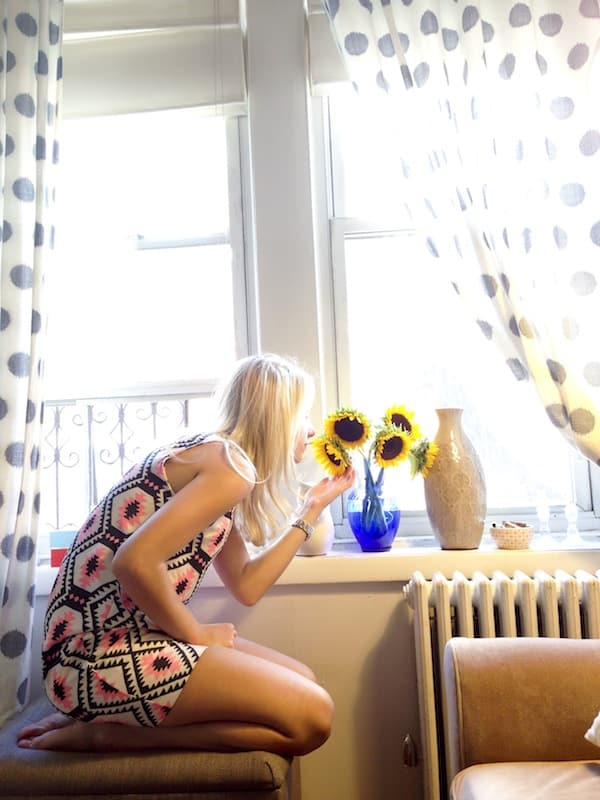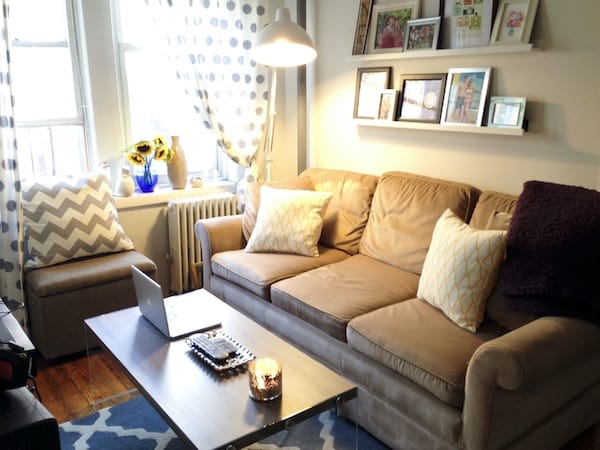 I really wanted to get rid of our dowdy floor lamp (you can see it here) and this white architect lamp was the perfect replacement. Before we didn't have lighting in that corner, so now I can curl up with a blanket and actually see what I'm reading. All of our pillows (chevron, yellow trellis) are new as well! I wanted ones that would match both our bedroom and living decor that could easily transition between both spaces. Our window sill was also in need of some larger knick knacks so I added this vase.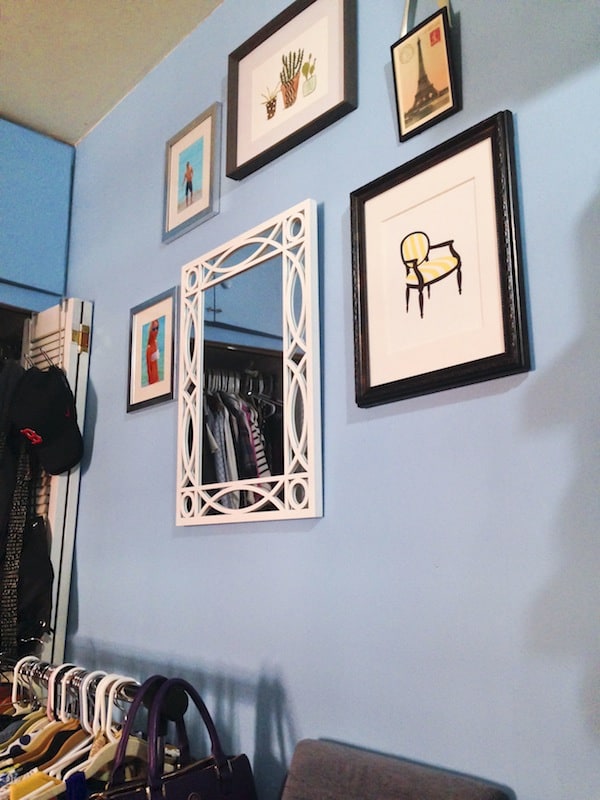 I felt like our original gallery wall (seen here) was a little too cluttered, so I replaced a few of the pictures with this gorgeous trellis mirror (now on clearance!) Mirrors open up small spaces and I like the effect it has on our living room.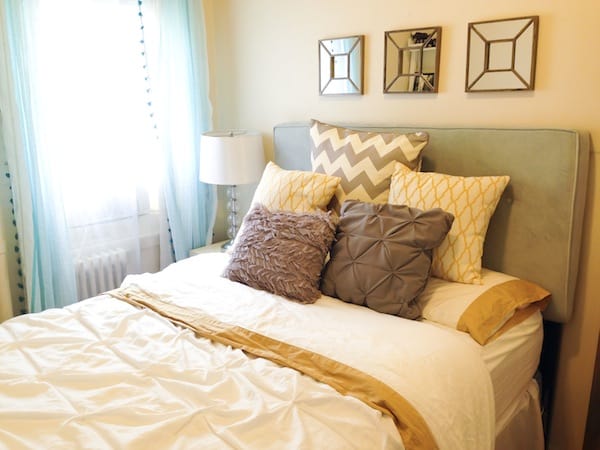 The bedroom needed some work too. I was SO over our grey comforter that I'm pretty sure was a hand-me-down from my Grandma… LOL. This pinched white comforter set (it's on sale!) immediately caught my eye. The light color opens up the space and matches perfectly with our pillows. I also added these tasseled blue curtains.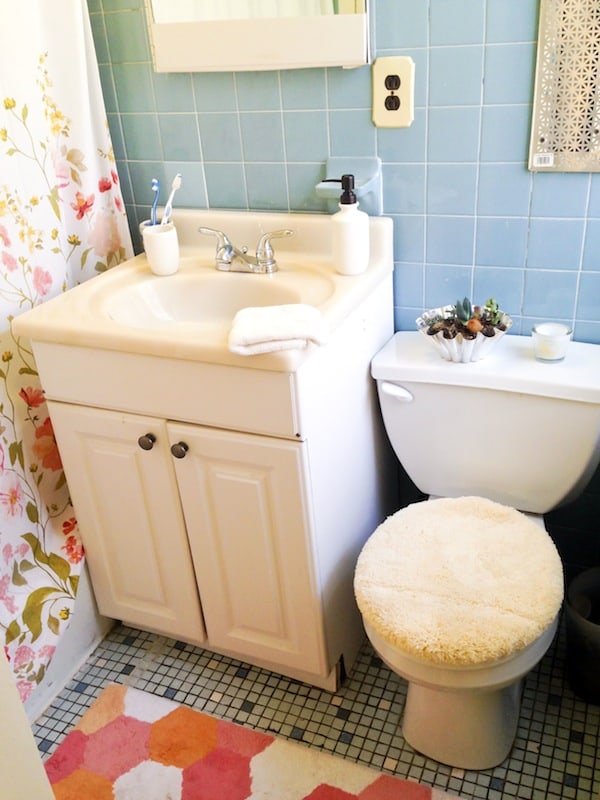 So these photos were taken prior to the leak we had last week (the joys of living in a historic building…) but I just HAD to make our bathroom a little more feminine. We previously had a dark grey shower curtain and navy linens. It was so masculine! A new rug, shower curtain, toilet seat cover and counter accessories have made the space so much cuter. Nick even said he likes it better than before!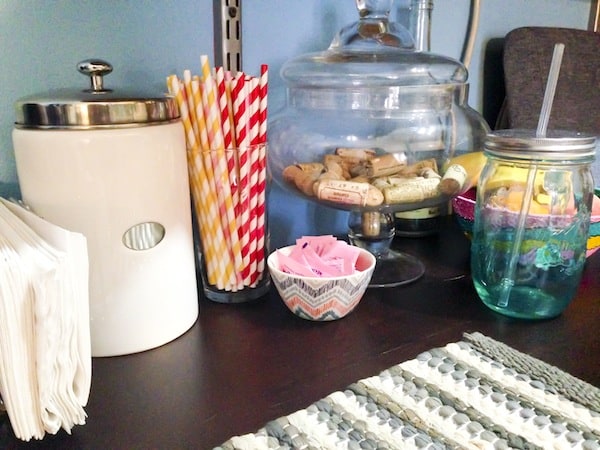 Nick had the idea (so proud) of getting an apothecary jar to store corks. As you can tell we need to start drinking more wine…  I also choose these white storage containers to hide all my Keurig cups.
I'm thinking of doing a more comprehensive video tour within the next few weeks explaining more of the changes so let me know if you guys would like to see that! Thanks for reading! xo
- Katie